In this best builder hall 5 base guide, you will get to know all about builder hall 5 and how to build the best bh5 bases. Here we have mentioned some basic tactics and strategies to get the most out of builder hall 5. Without spending money and any gems you can still make the most effective bh5 base.
As soon as you enter builder hall 5, you must make the best upgrading priority list. With the help of a new upgrading priority list, you must unlock and upgrade the buildings. After this, the placement of the building is also very important in forming the best builder hall 5 bases.
In builder hall 5 new buildings are unlocked that are battle machine and an altar. These buildings also have an important role in the protection and security of the clan.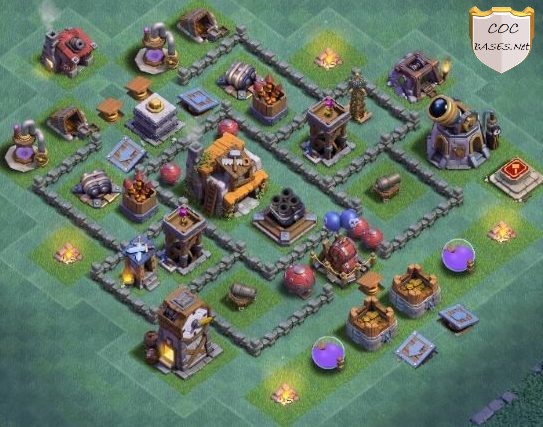 Best Builder Hall 5 Base 2024
Many builder-base designs are quite easy and simple to build for your clan. Here we have mentioned two amazing builder base 5 layouts that are not difficult to design, just need outstanding buildings. The builder hall 5 is placed inside the middle portion of this best bh5 base. For the protection of the builder base, the multi-mortar is placed inside the central section.
The clan is divided into small compartments so that all compartments must have a separate maxed wall for their security. All the compartments protect the central section, there is also an outer layer of the maxed wall surrounding the entire clan.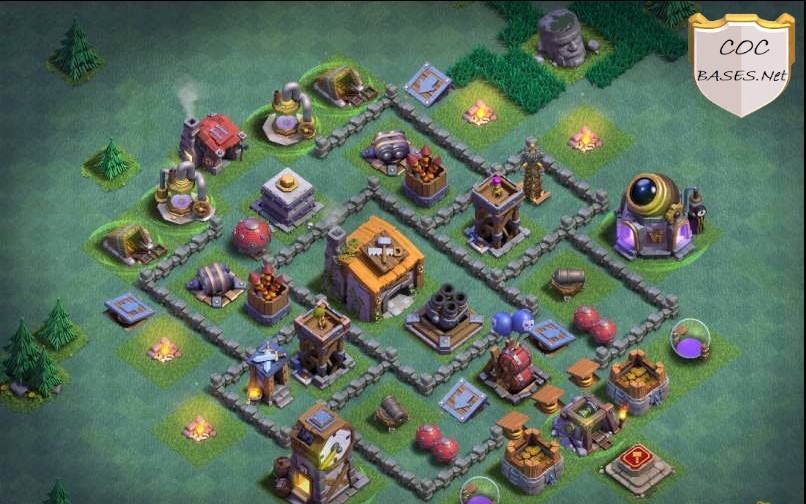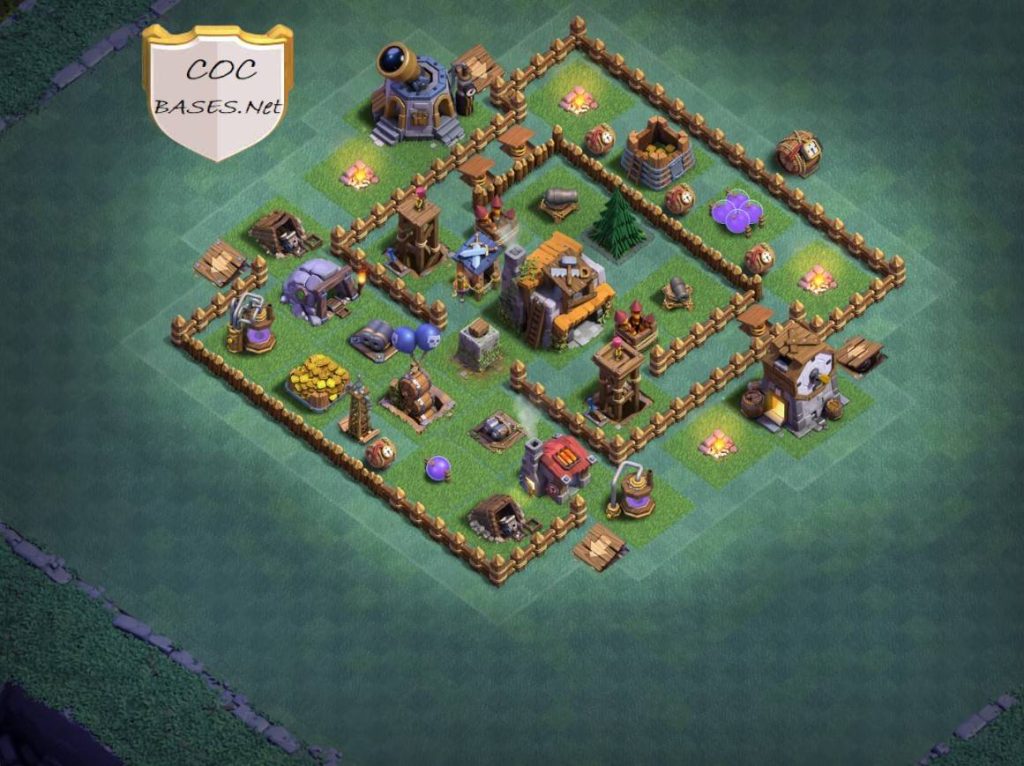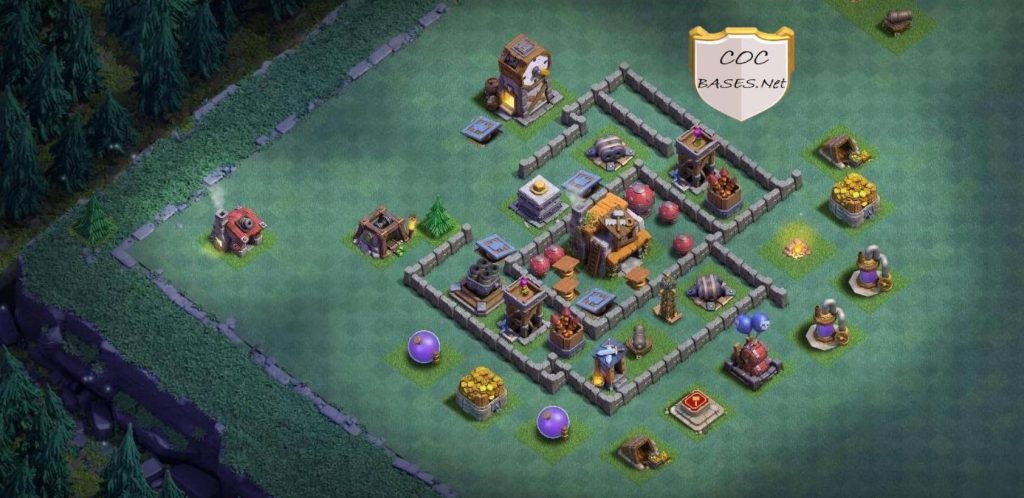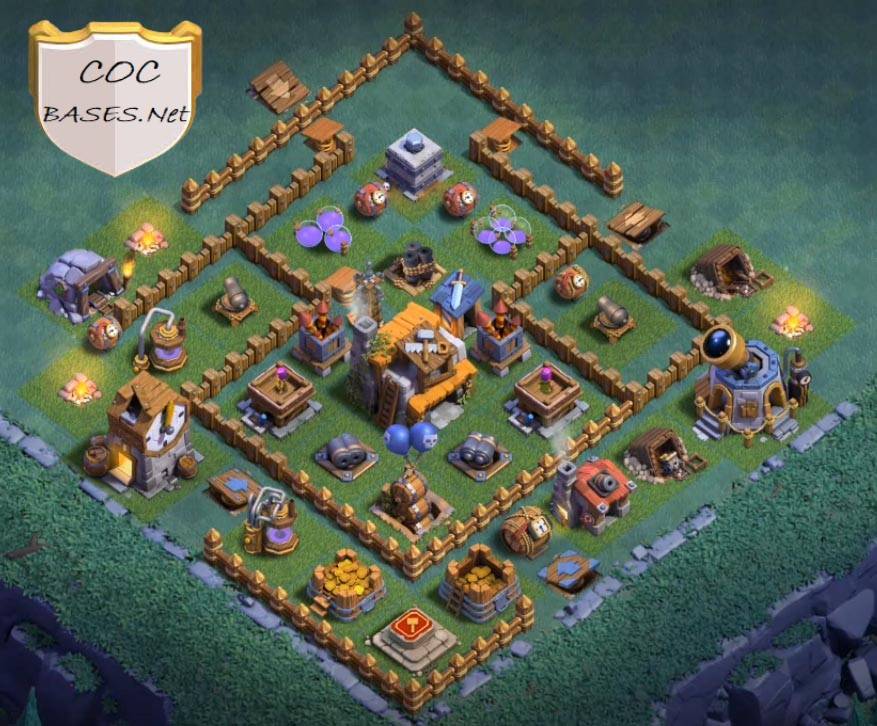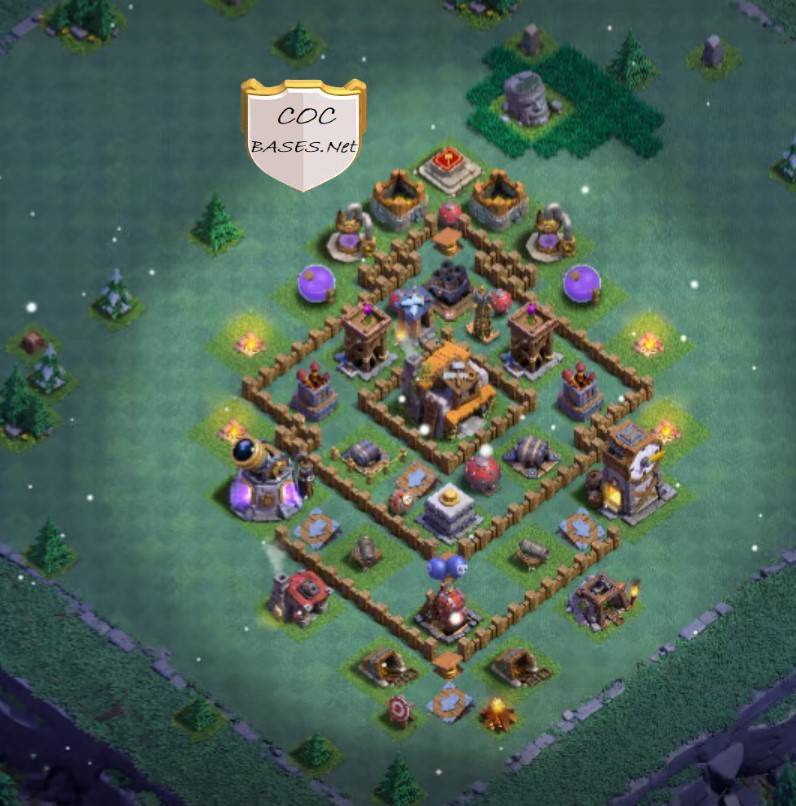 BH5 Layout Anti Air Troops Copy Link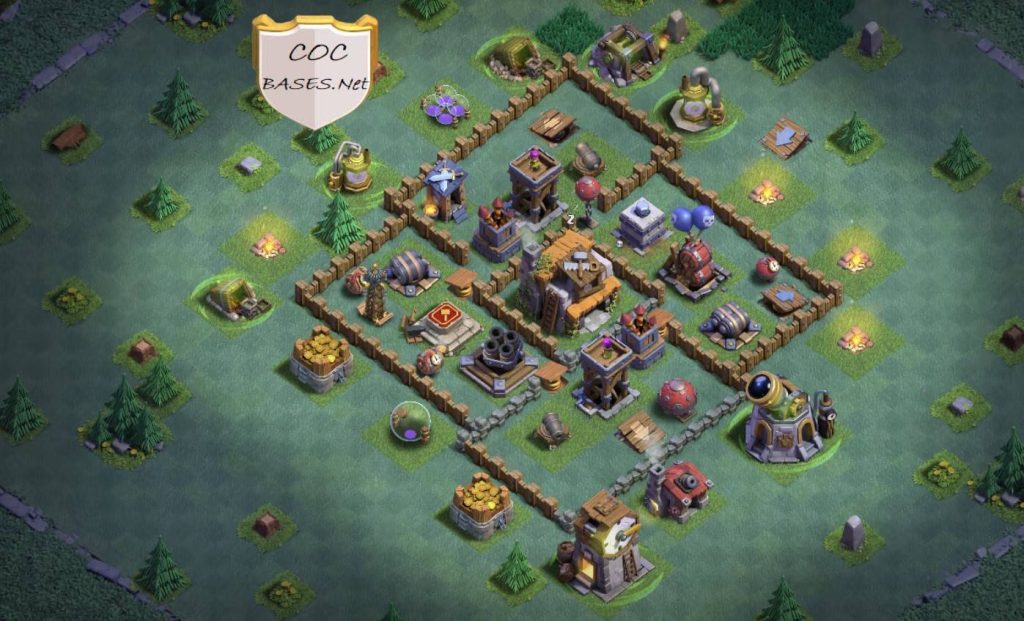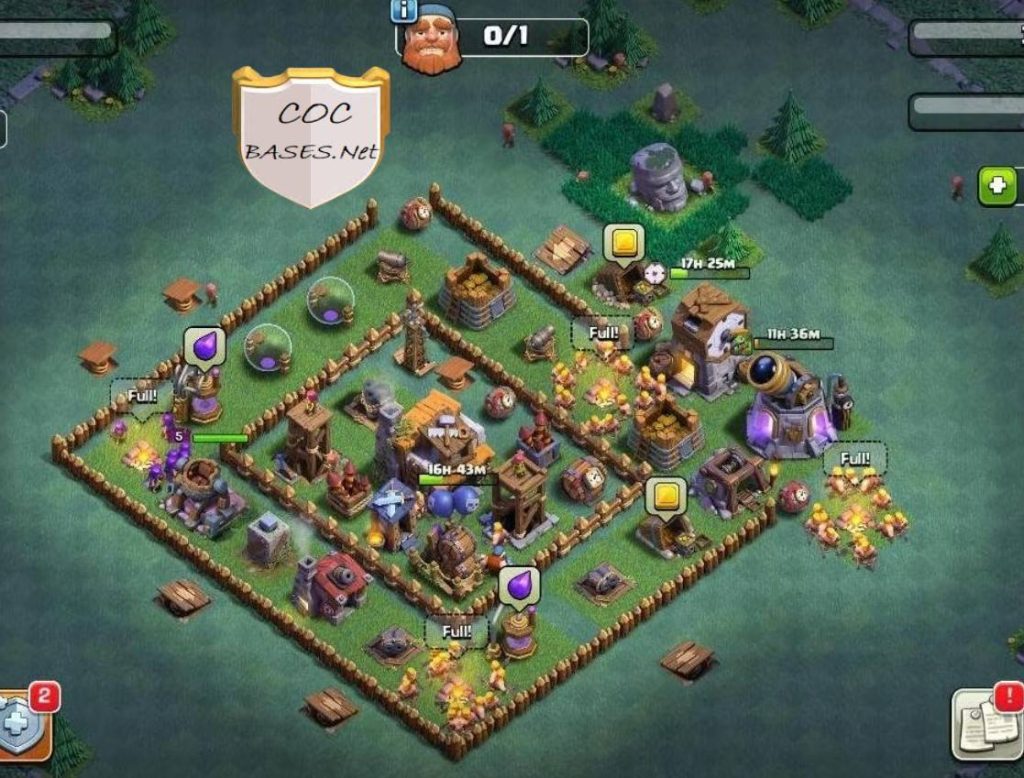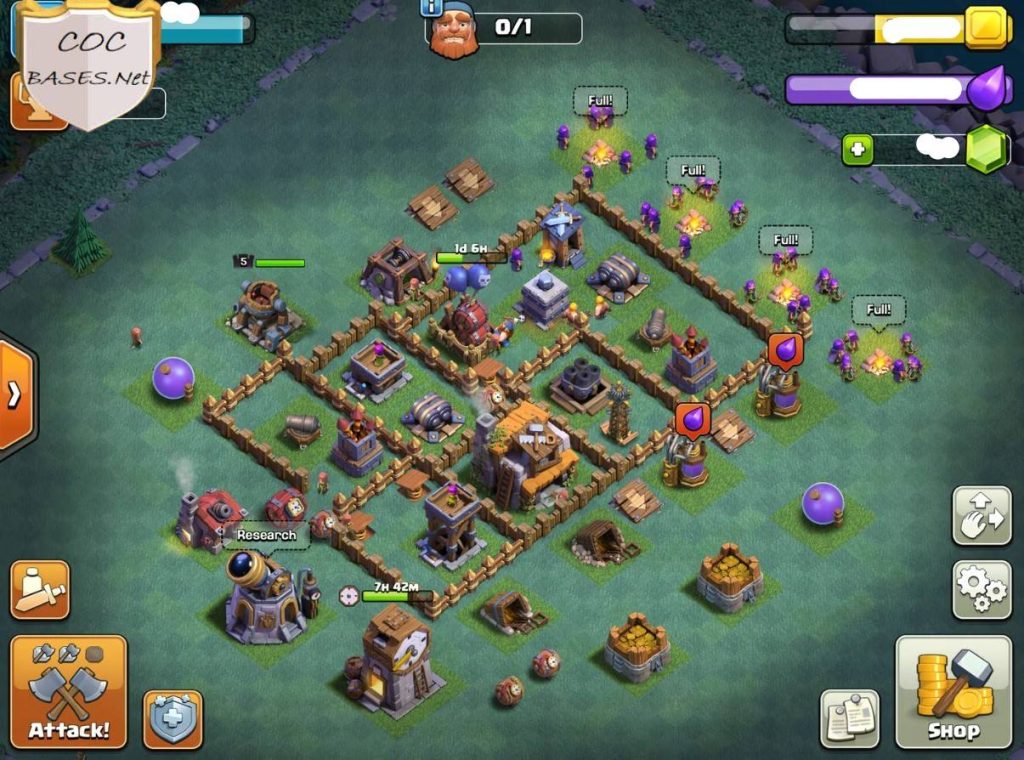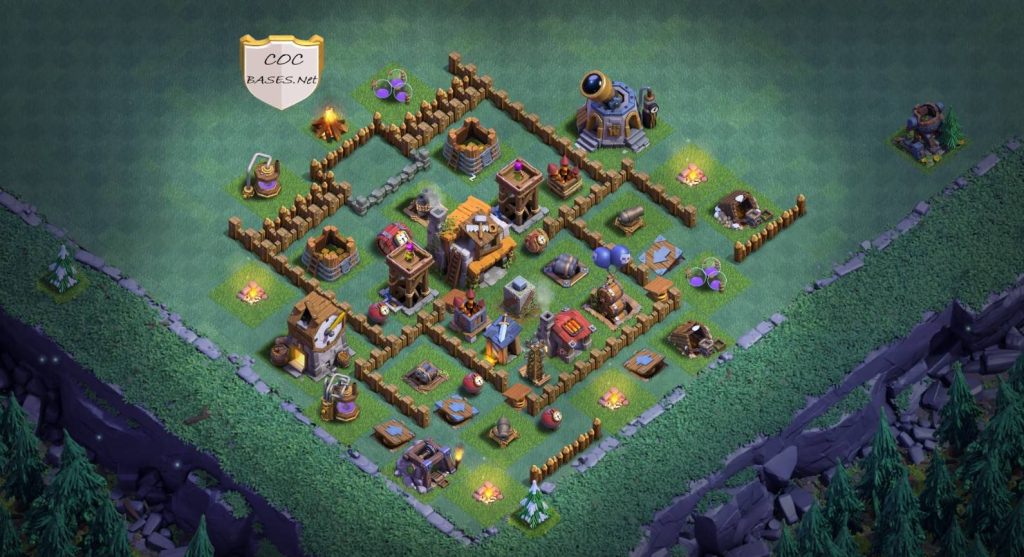 Best BH5 Base Anti Everything Link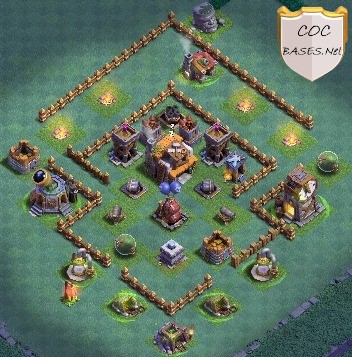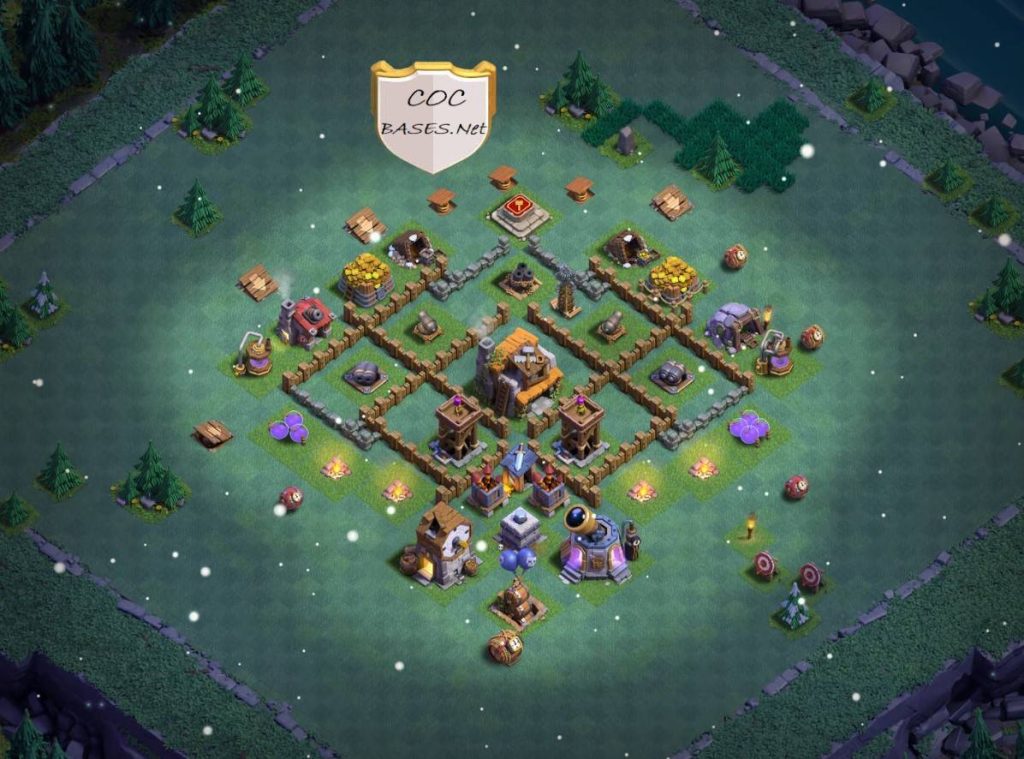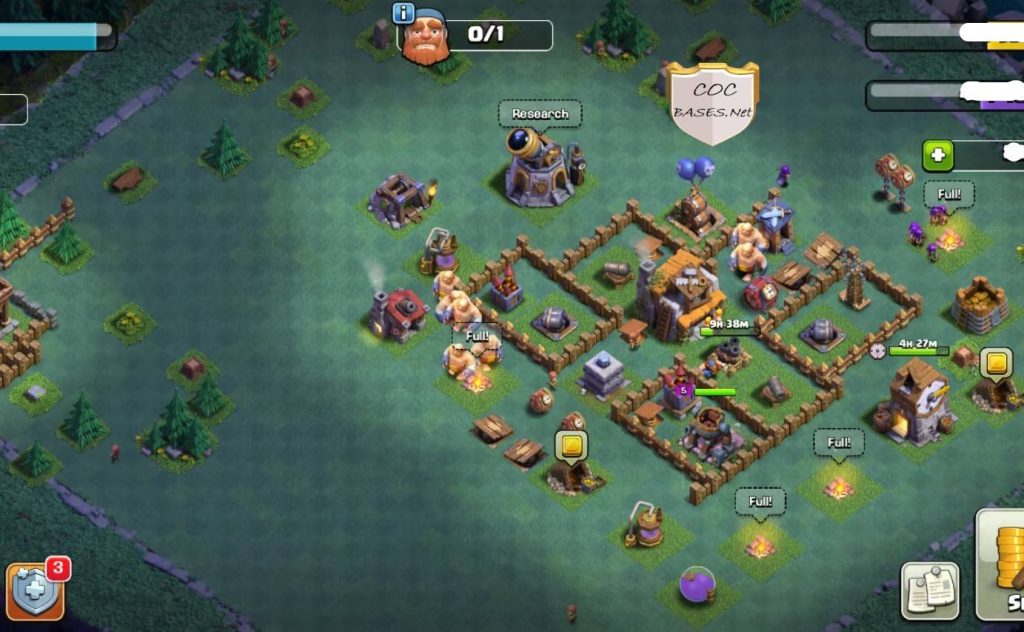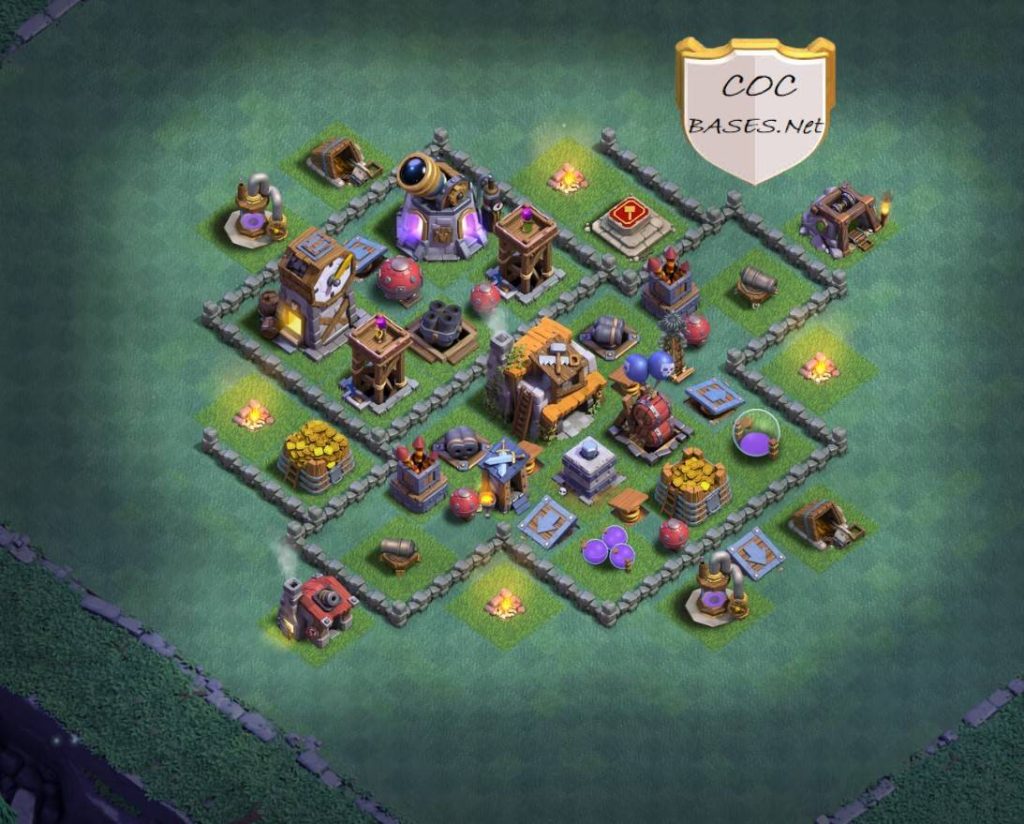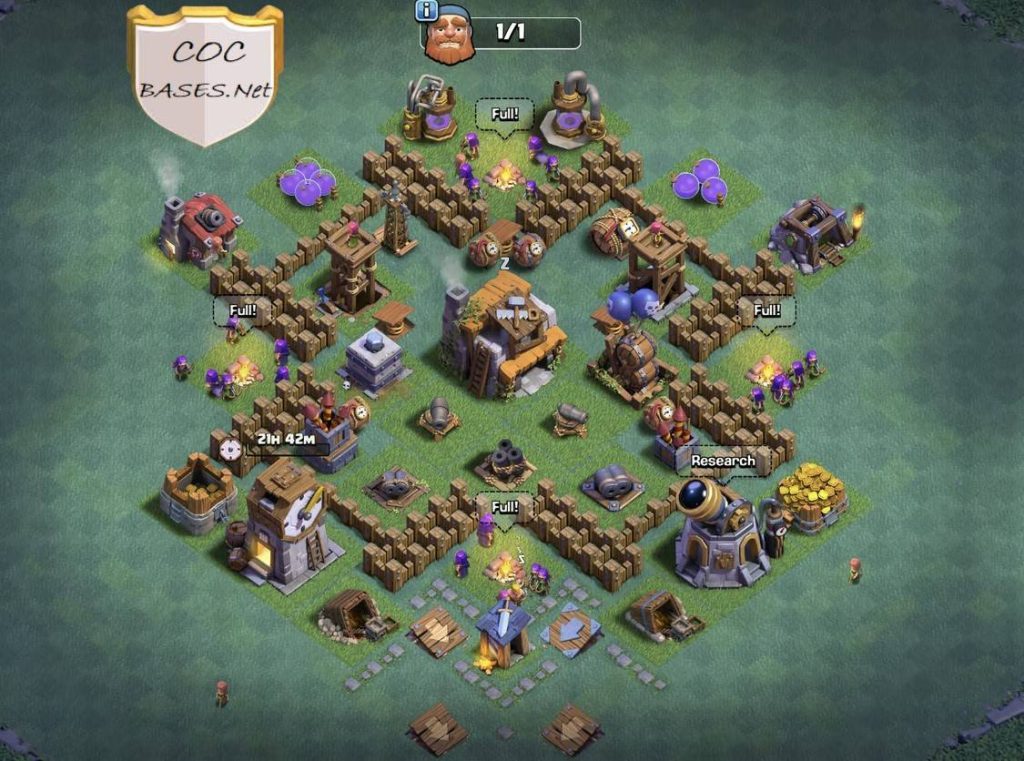 BH5 Layout Anti Ground Troops with Link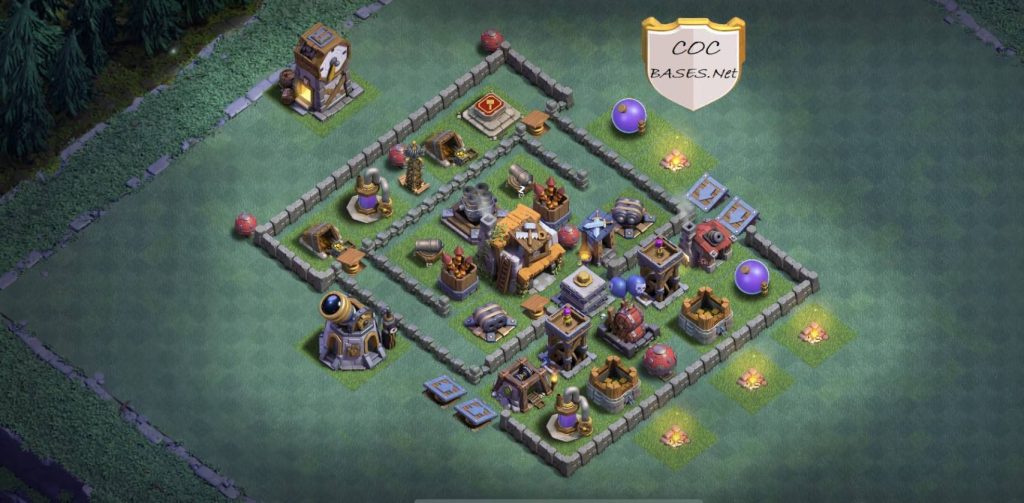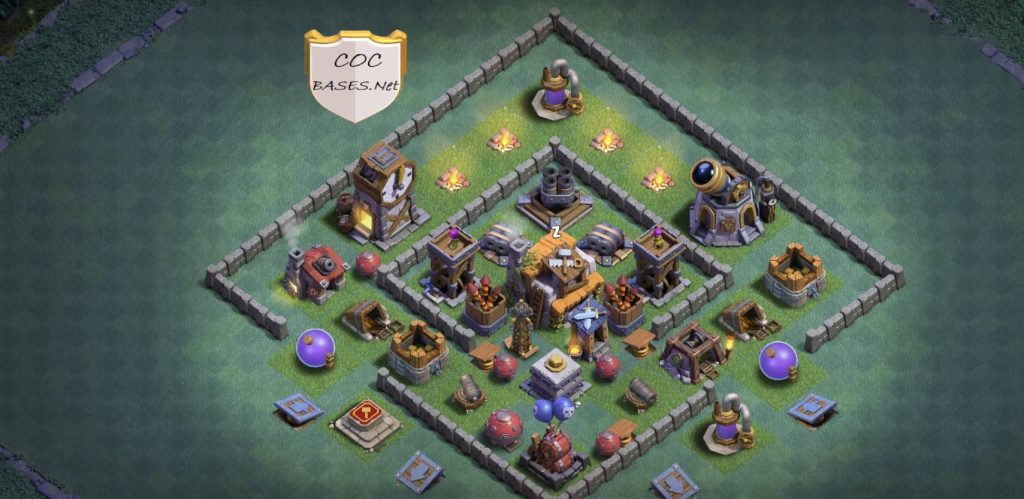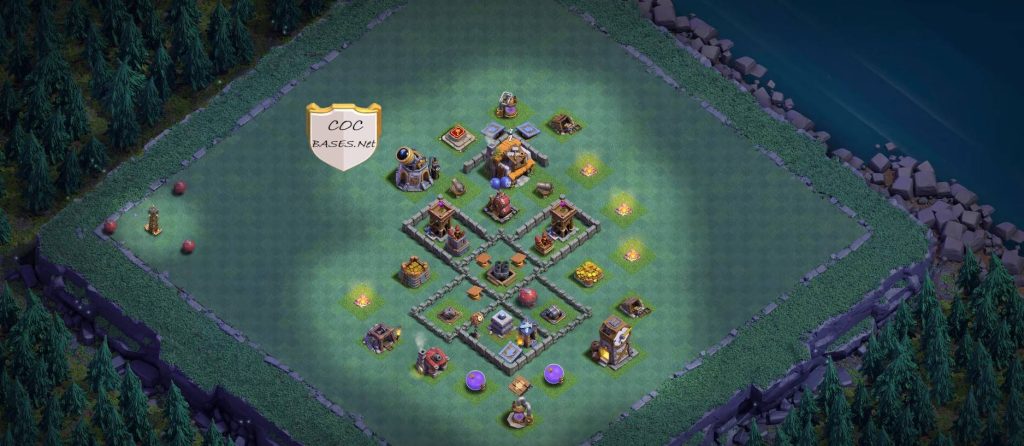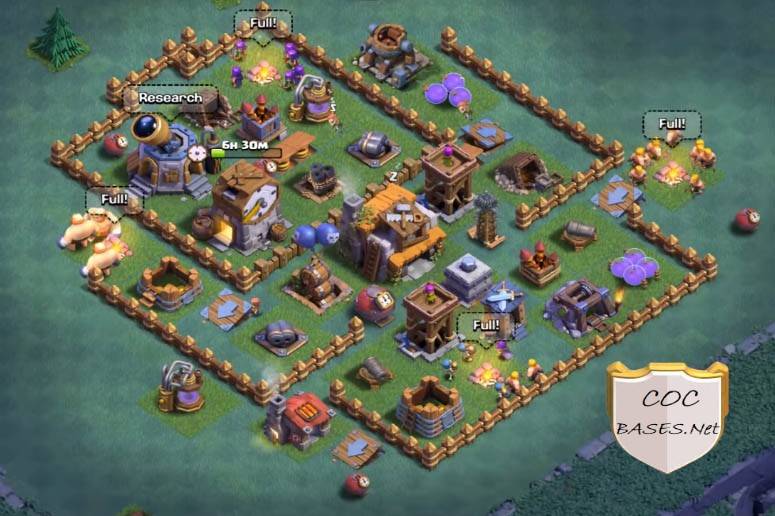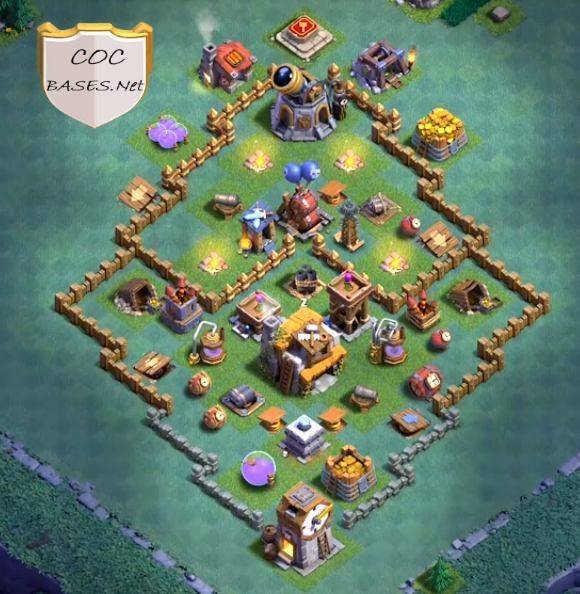 Clash of Clans BH5 Bases 2024 Copy Links
This is also an amazing and effective base layout for builder base 5, which you can design for your clan. In this base, the central compartment is not separated by the maxed wall. The central compartment consists of the town hall 5 bases with multi mortar's, firecrackers, double cannon's, and archery. In the surrounding of the central compartment, there are small sections in which many other defense and army buildings are placed. Outside this best bh5 base there is an extra layer of defense buildings that provide high protection to the entire clan.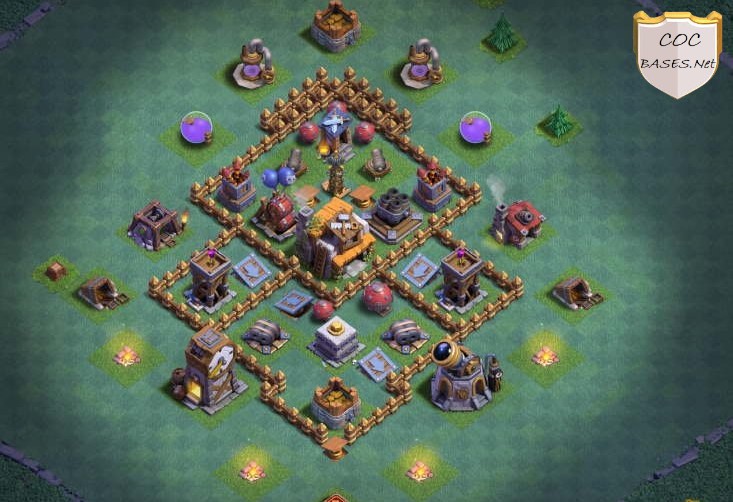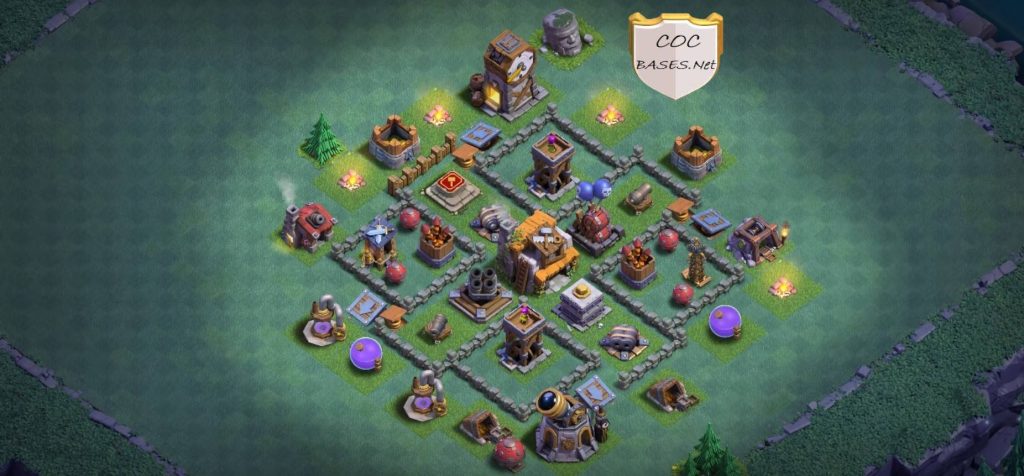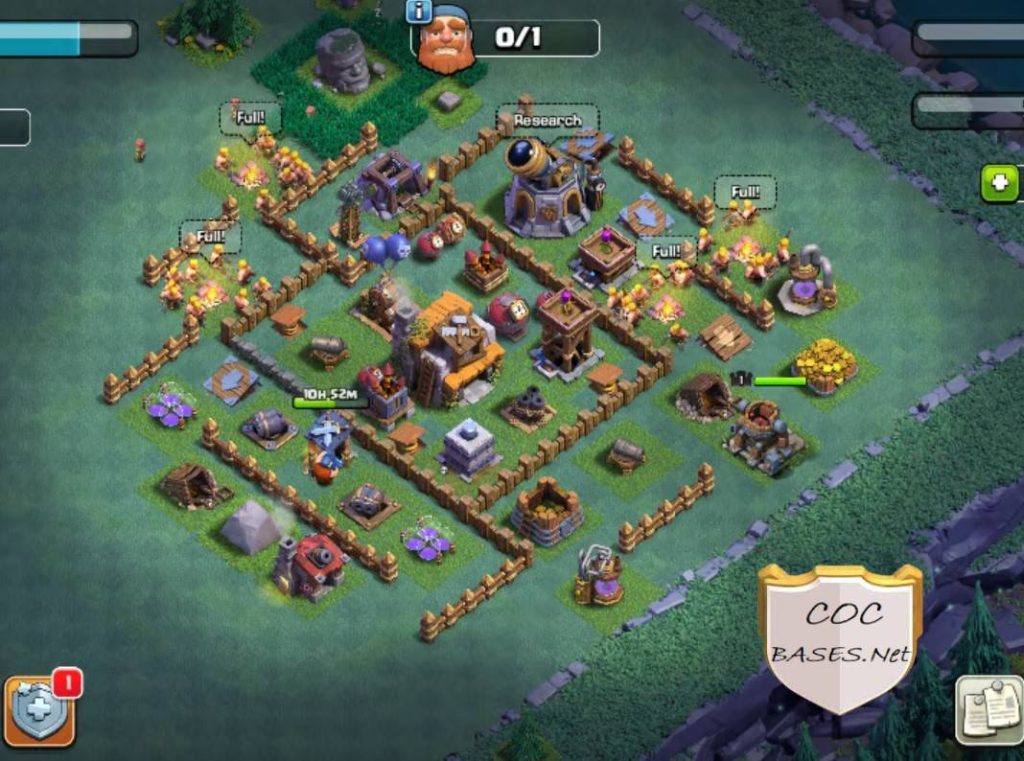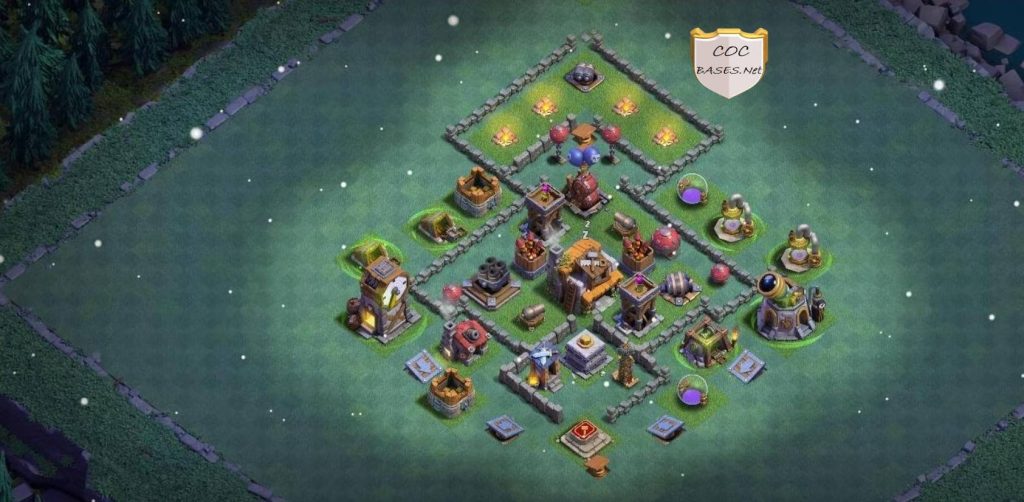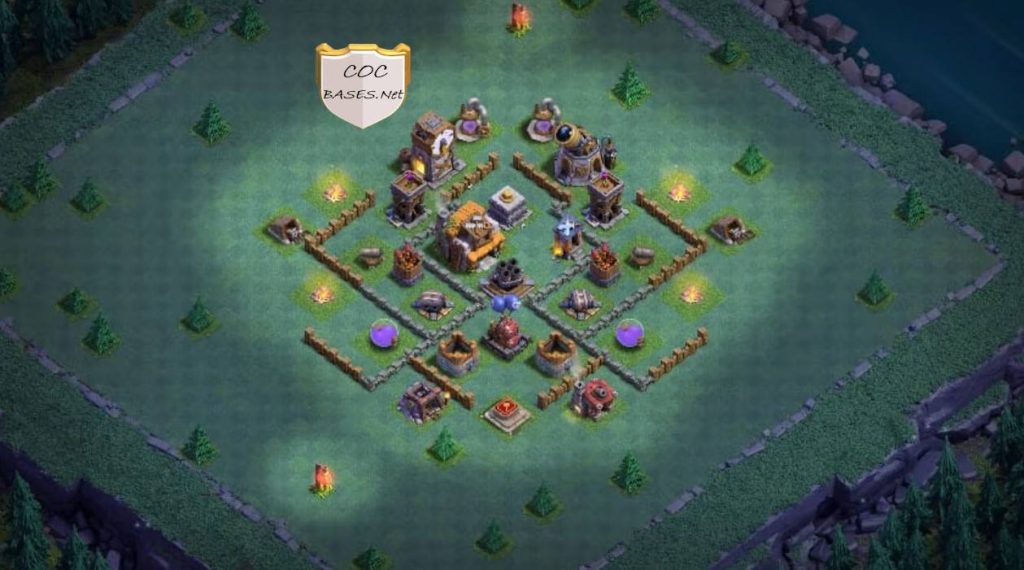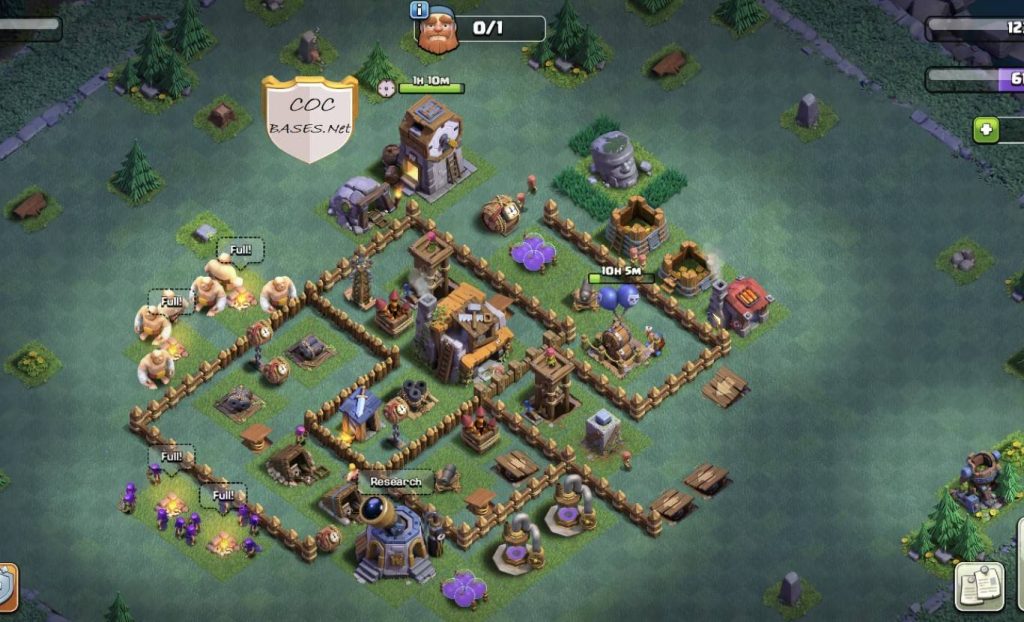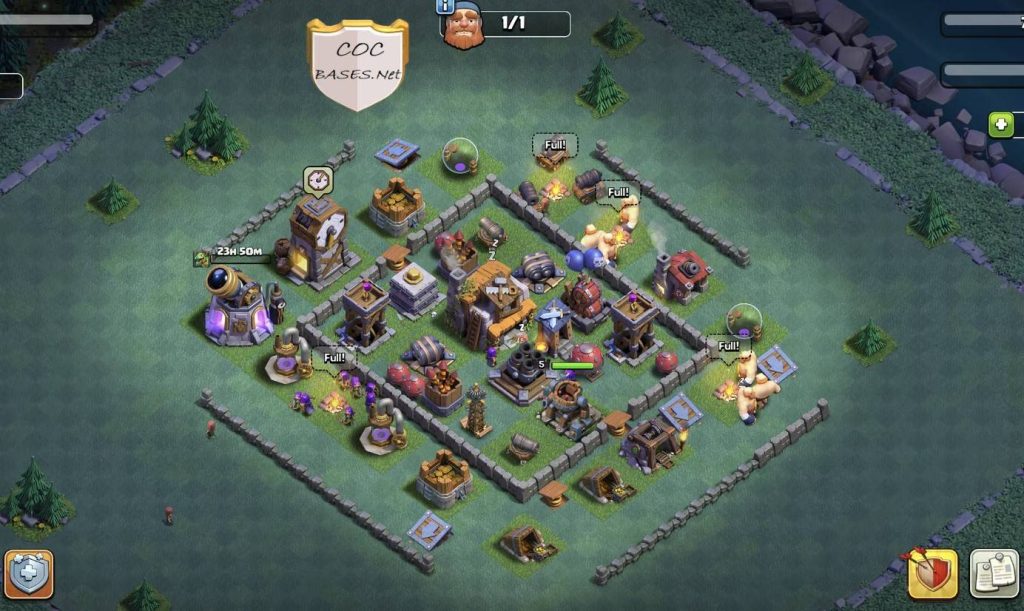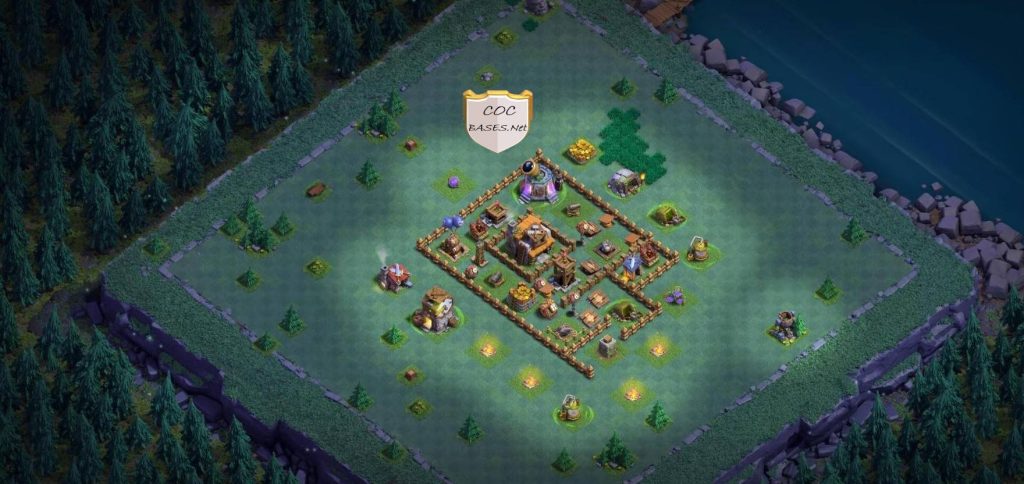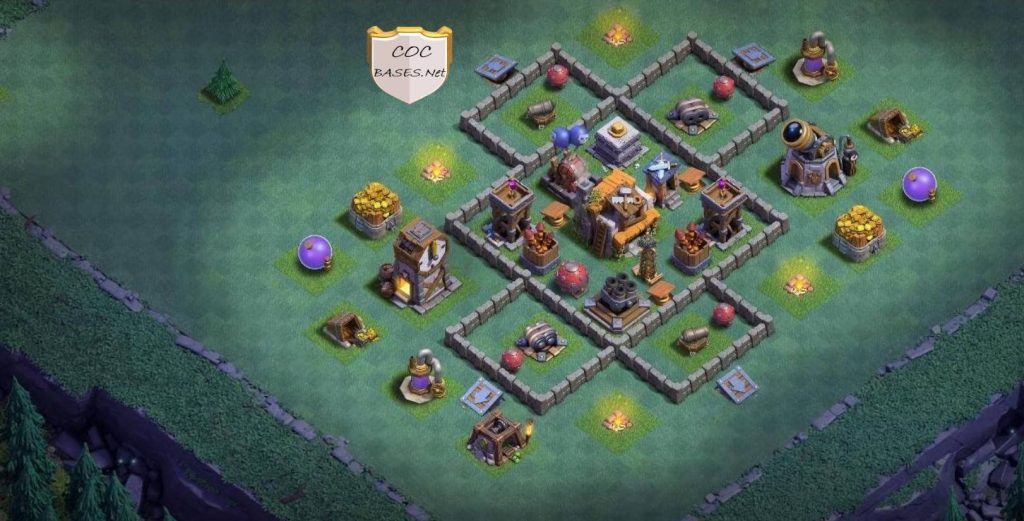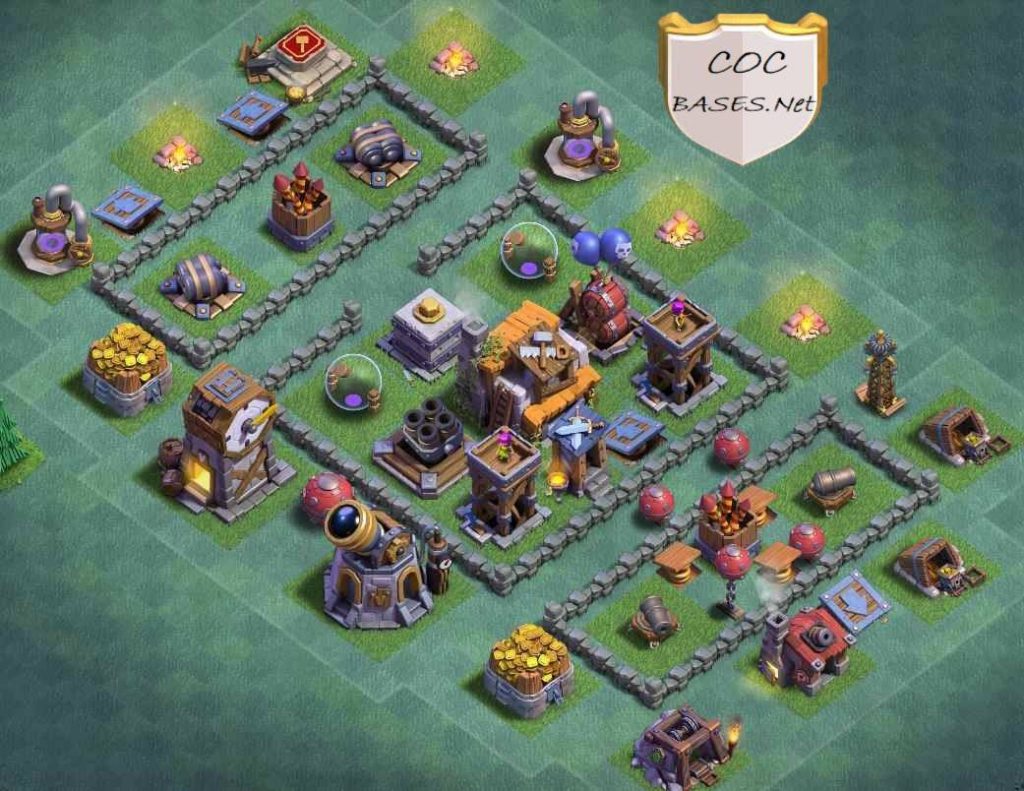 Best Builder Hall 5 Base Link Anti 1 Star 2024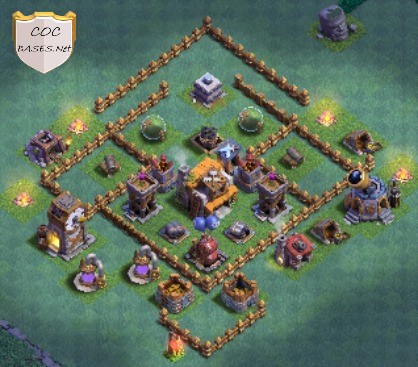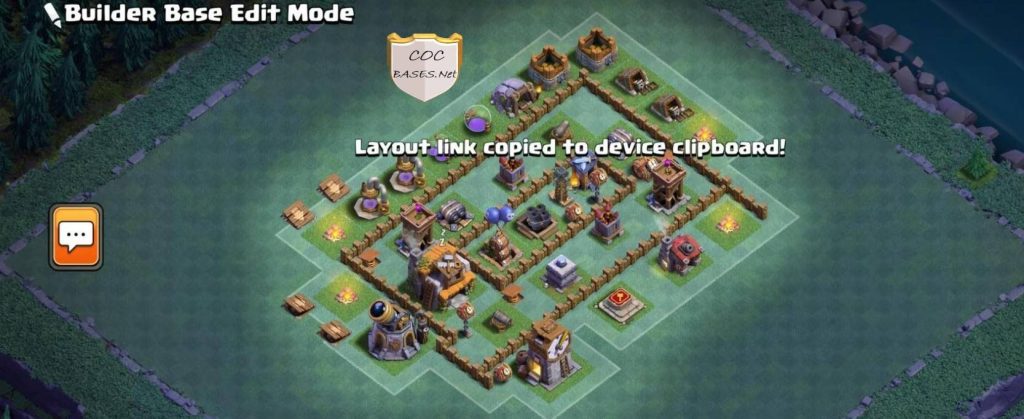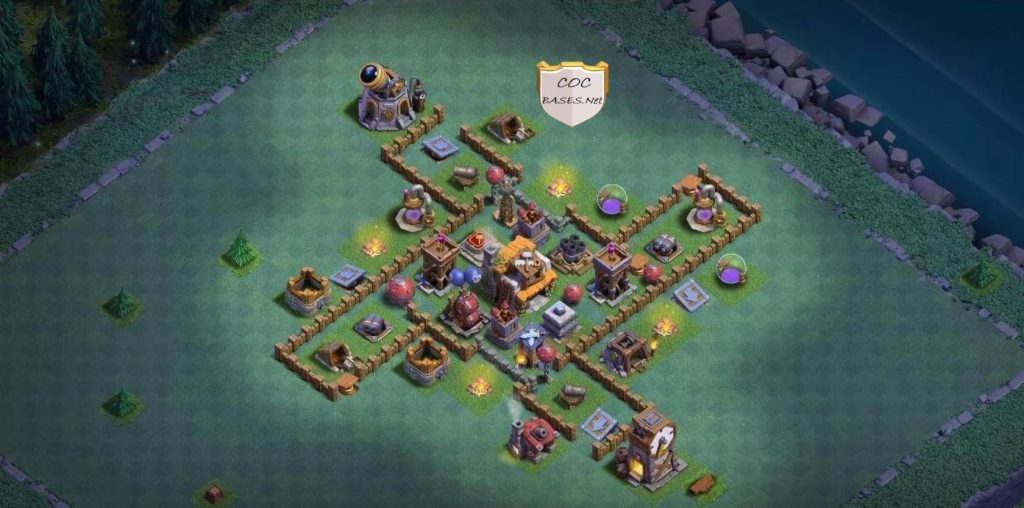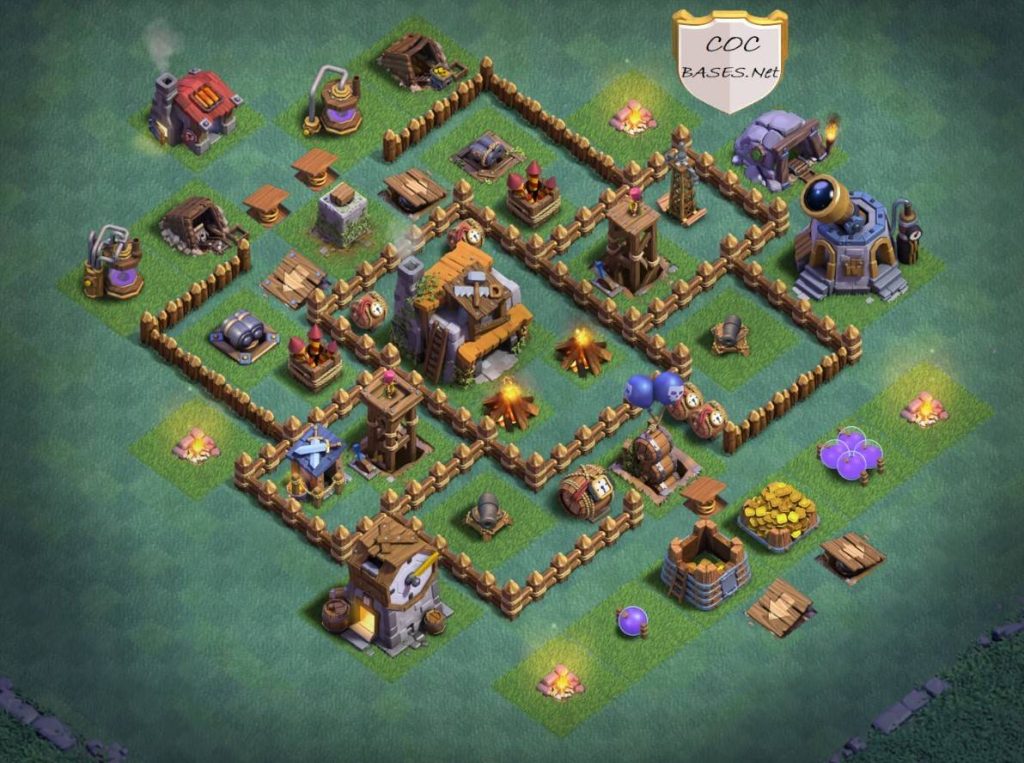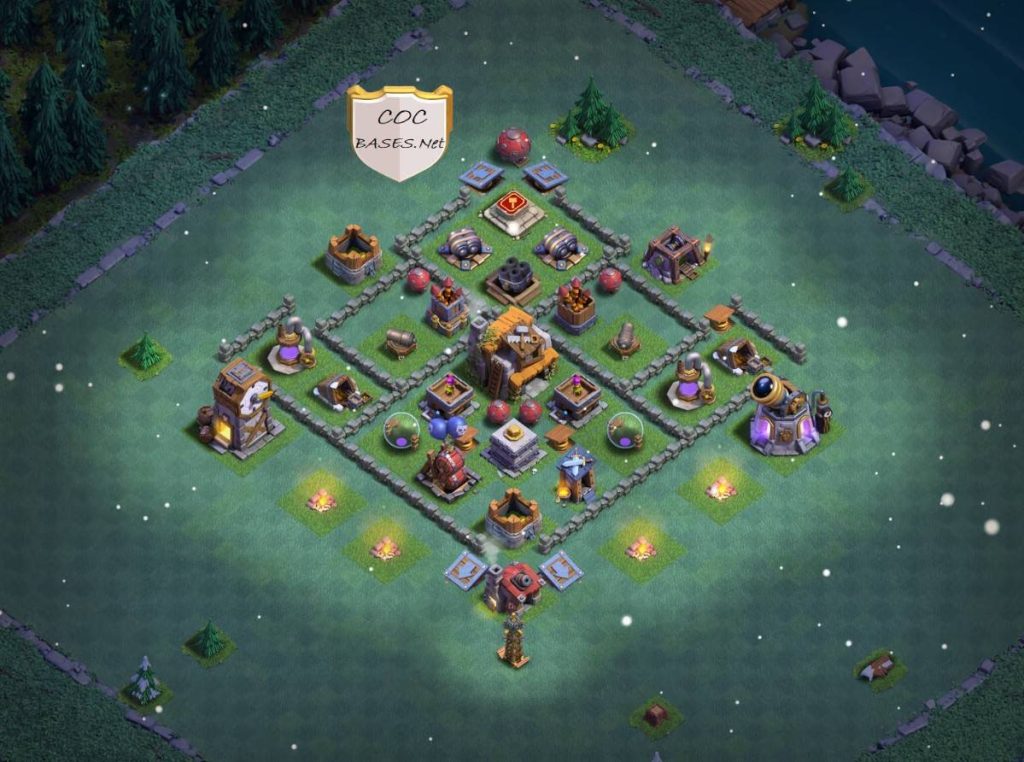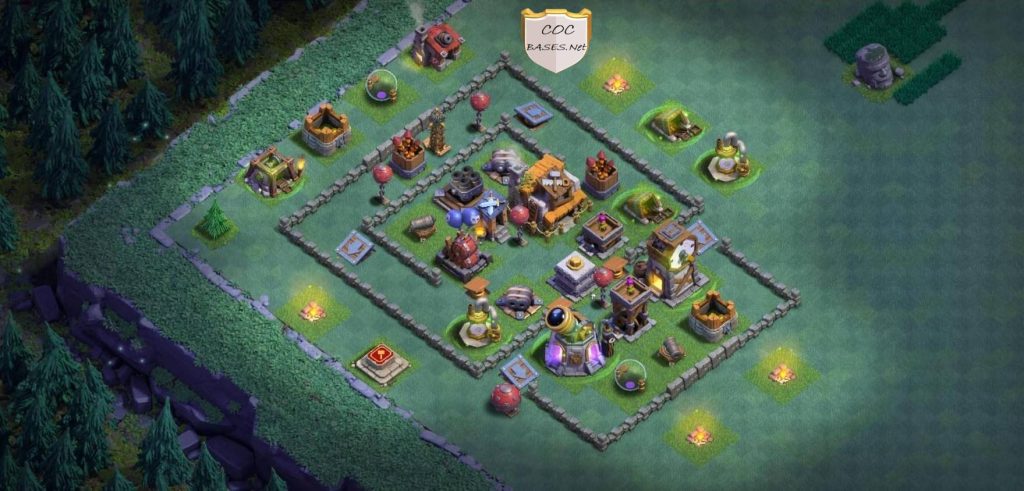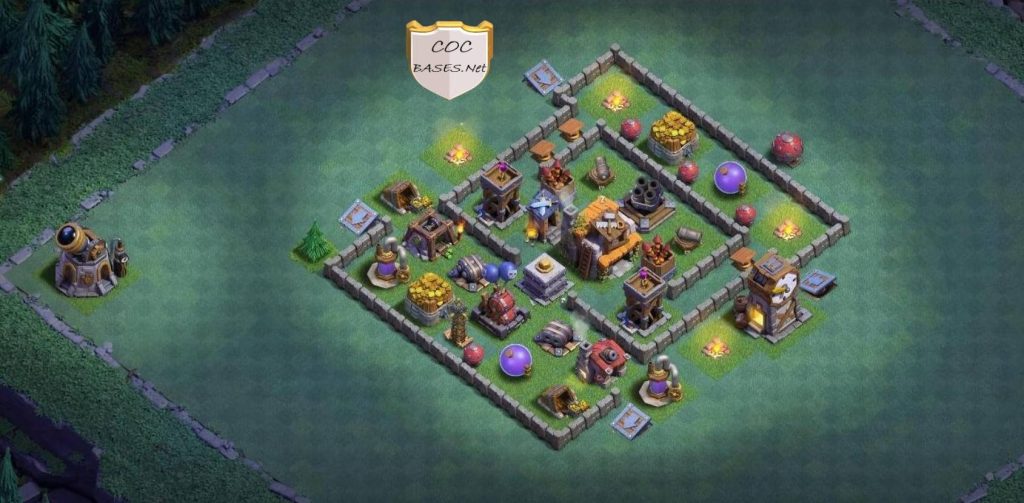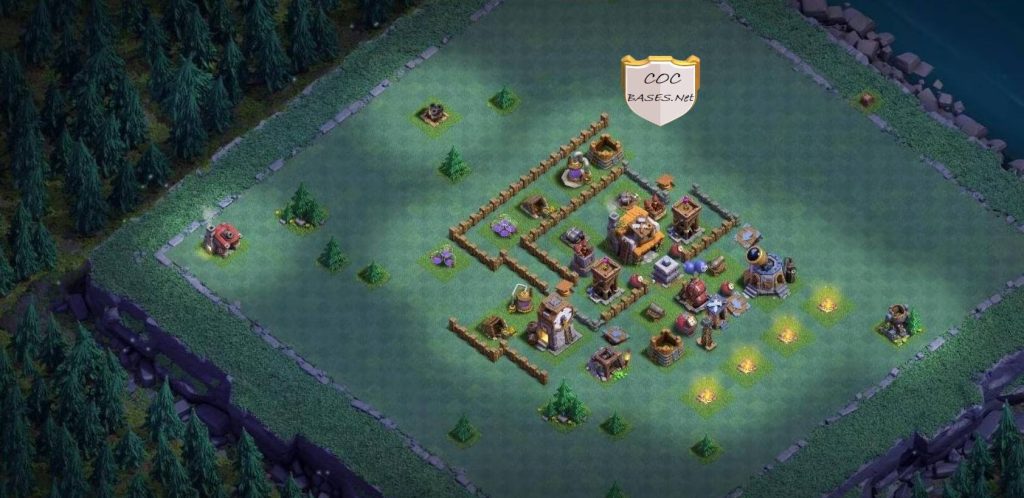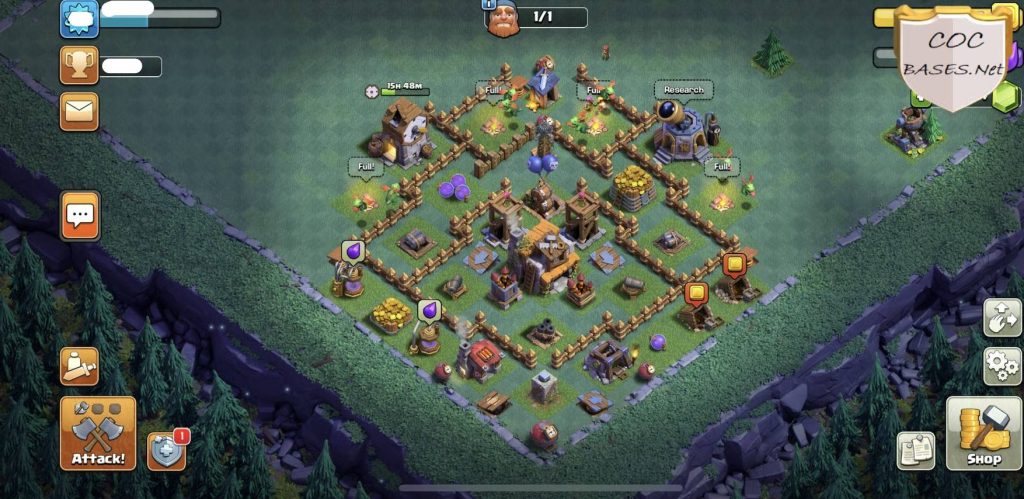 COC BH5 Trophy Base Link (3500+ Cups)
Here you will find three outstanding base layouts for builder hall 5, which you can build with simple unlocked buildings. If you have fewer buildings unlocked, then you can design your clan in such a way. In this best bh5 base guide, you will get a design of bases that will never let you lose the game. This best bh5 base has a builder hall in the center surrounded by a hard-maxed wall. Outside the central wall, there are some outstanding defense and army towers. the laboratory and clock tower are placed outside the clan. While most of the storage towers are also placed in the outer region of a clan.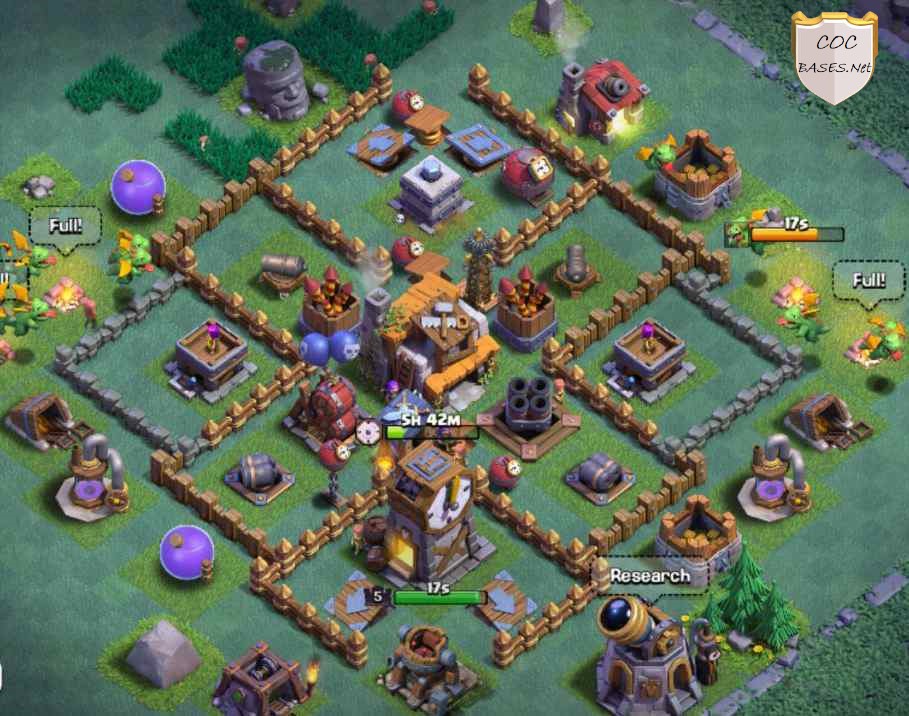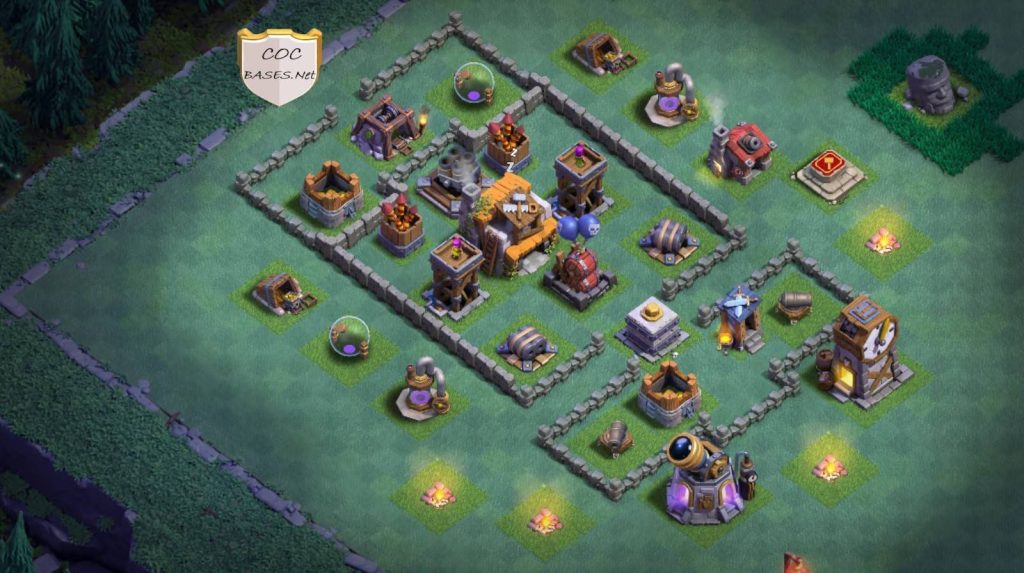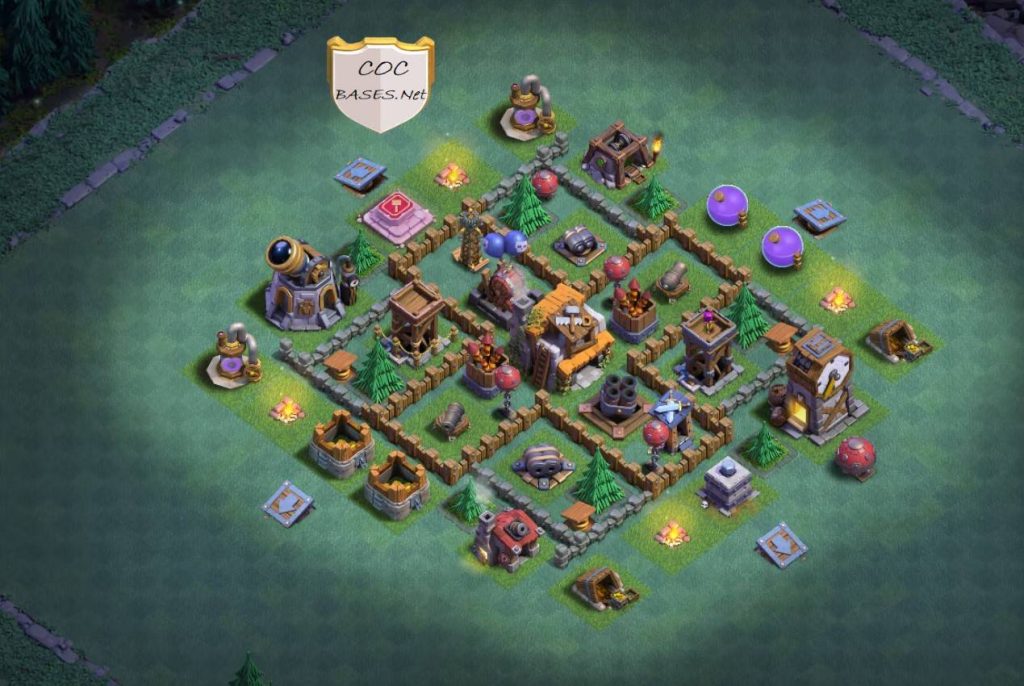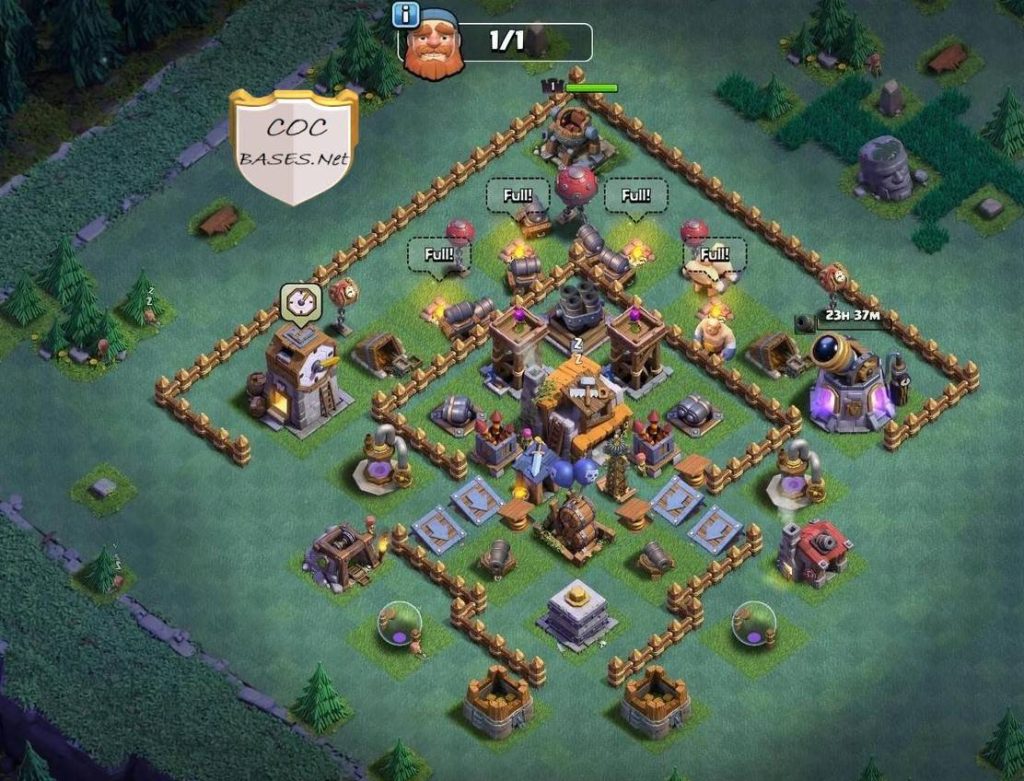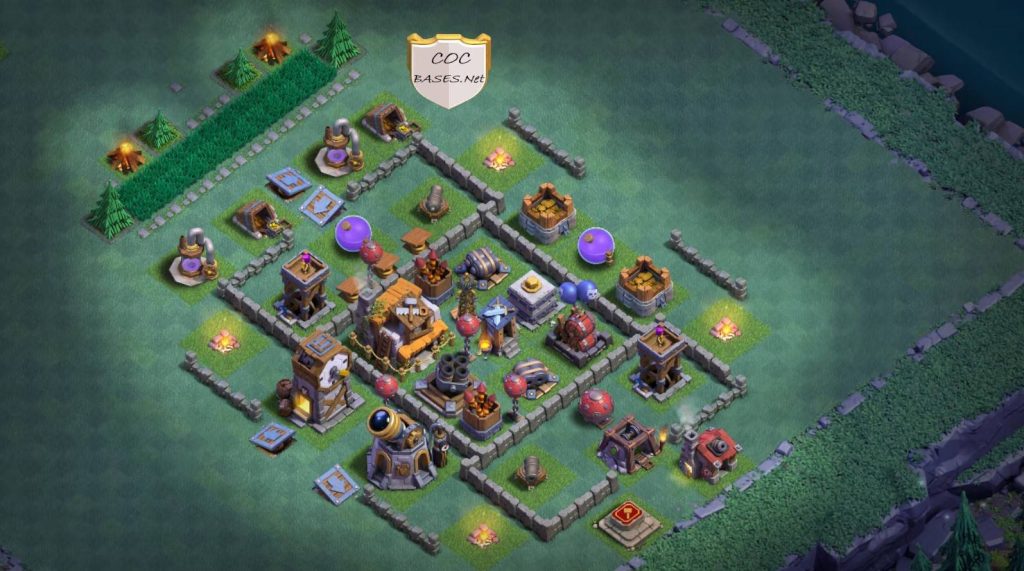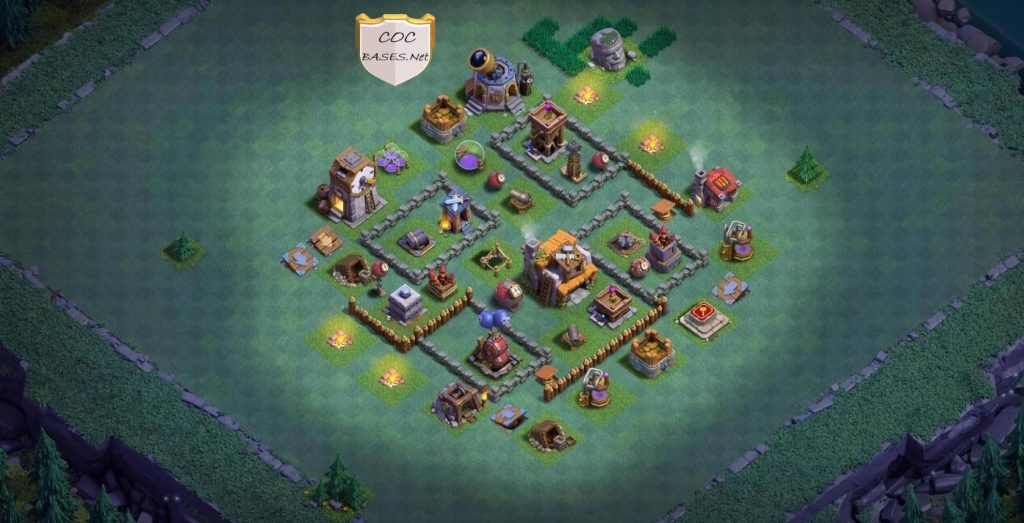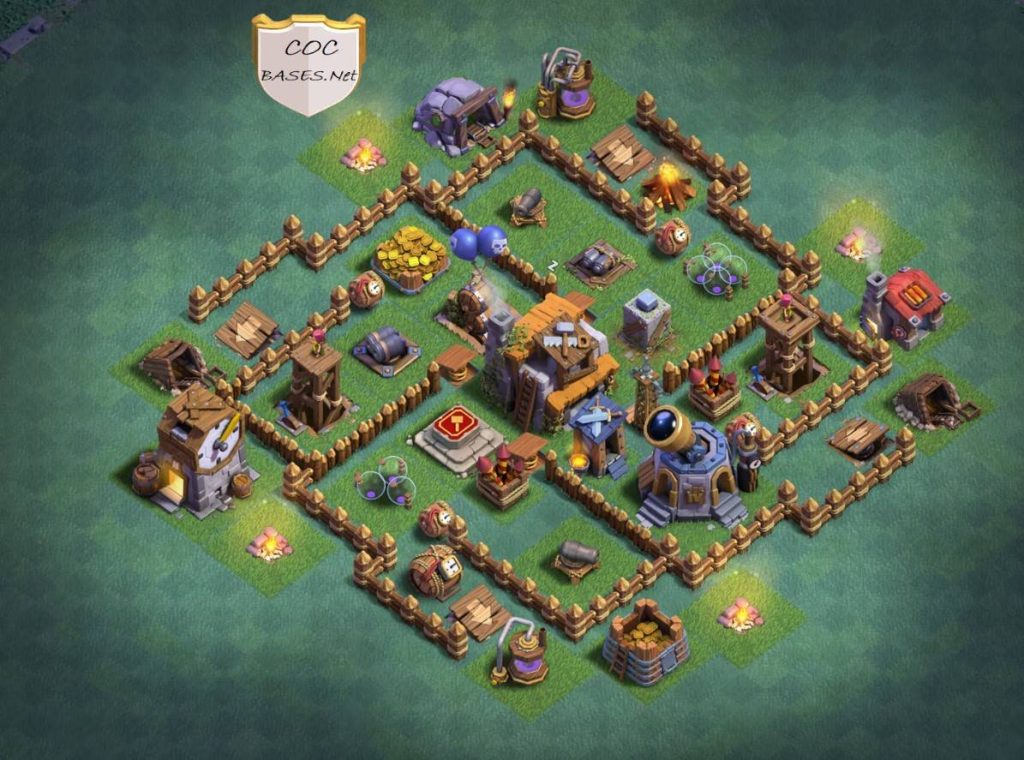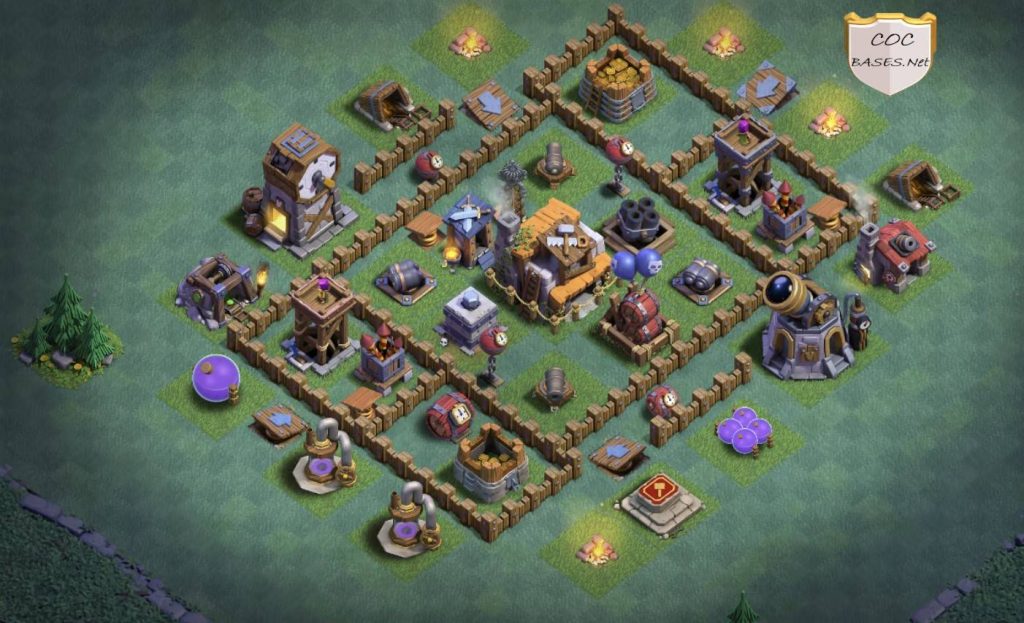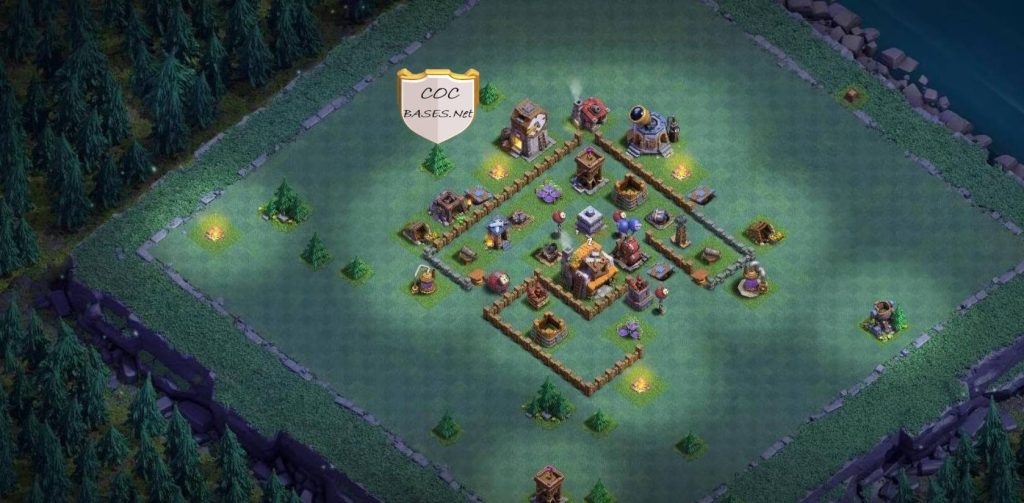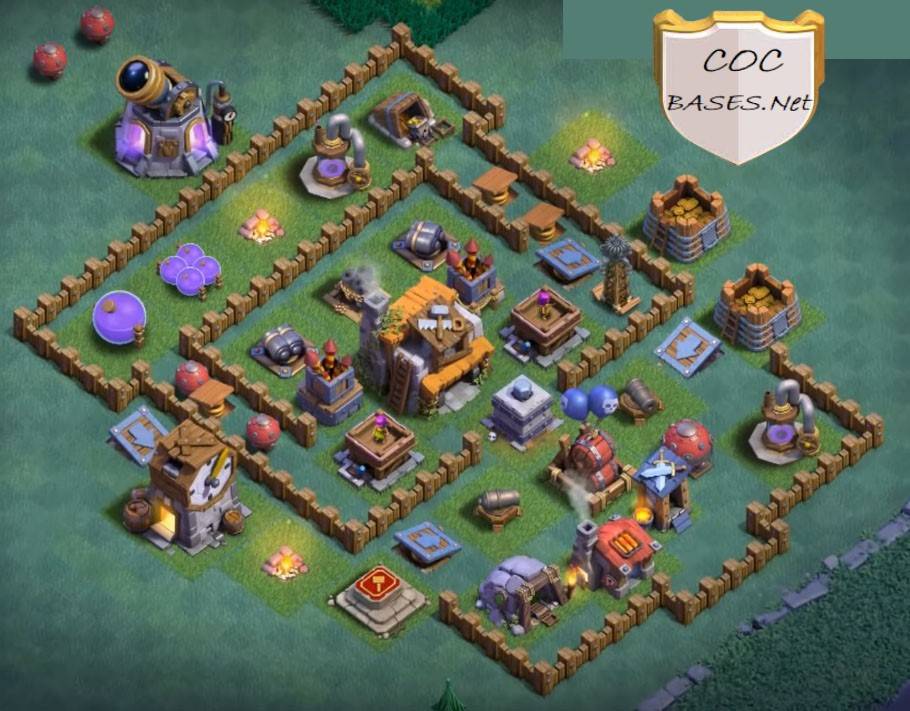 Anti 2 Star BH5 Layout Copy Link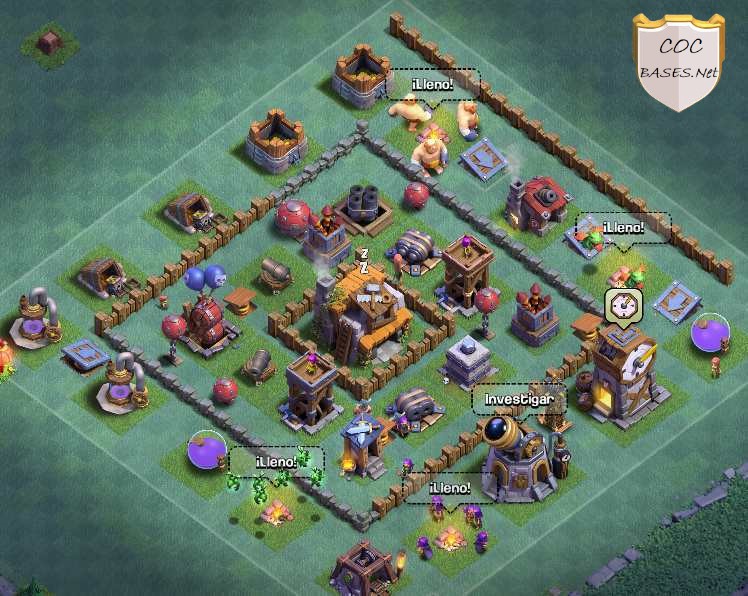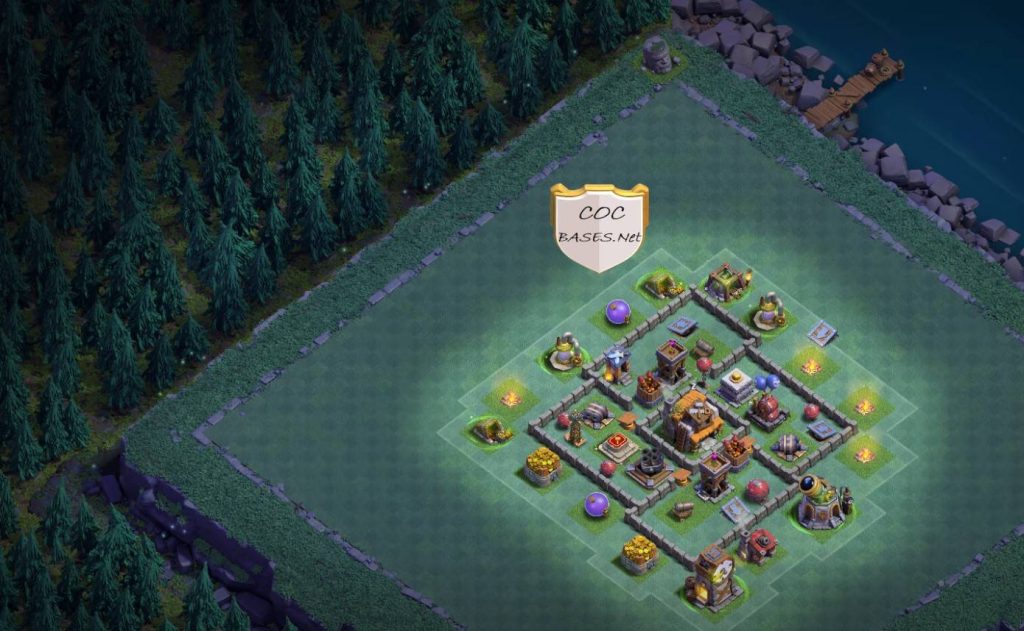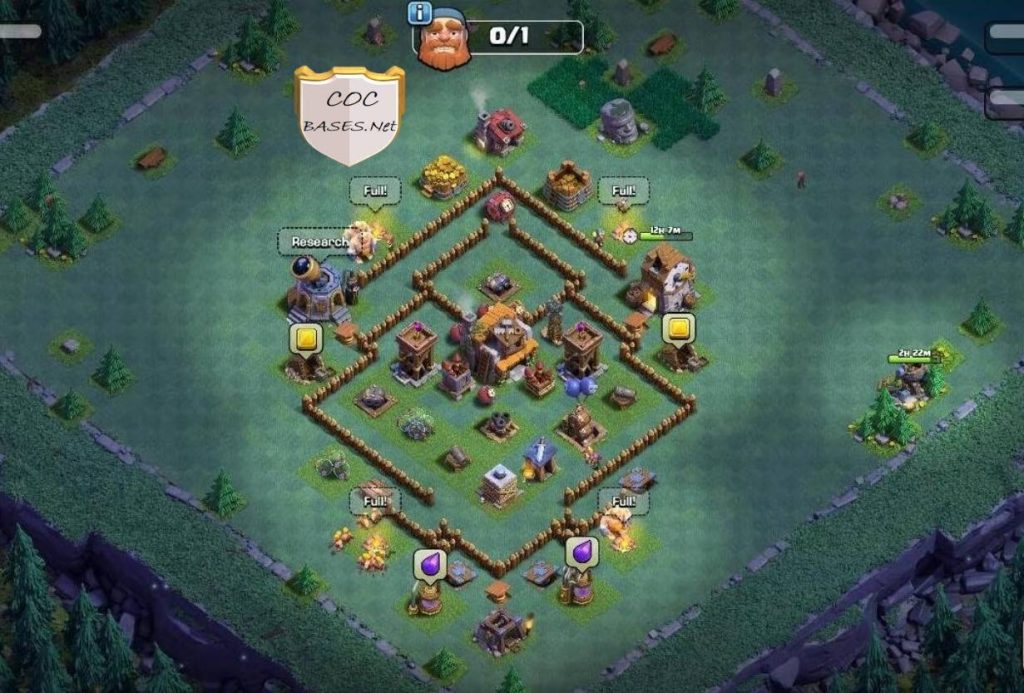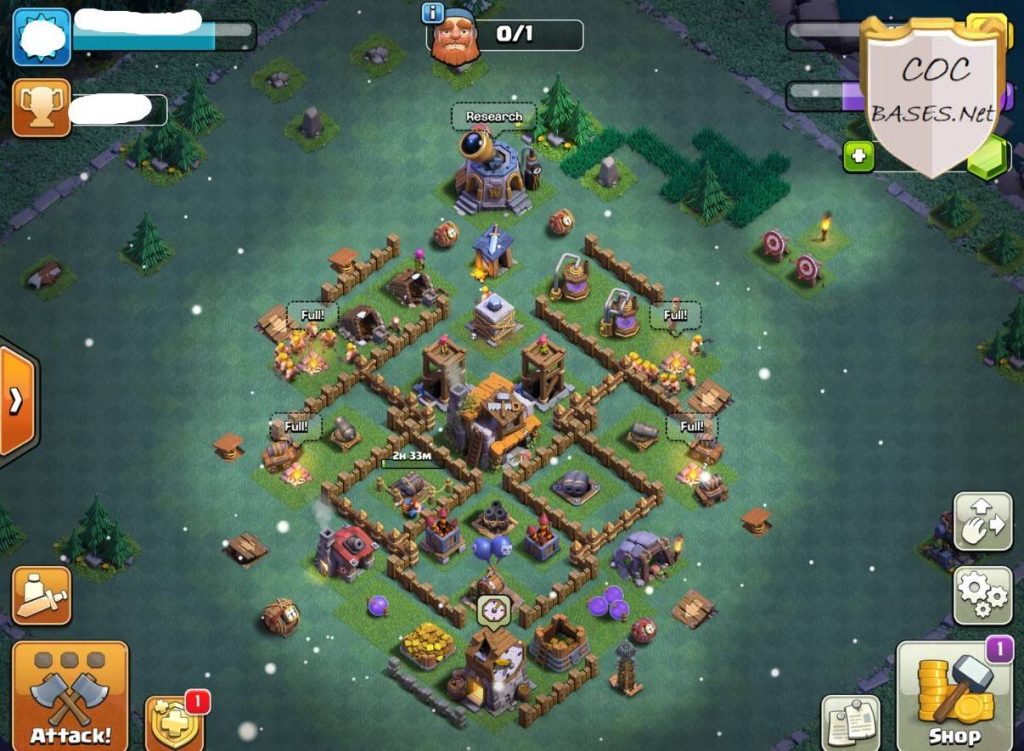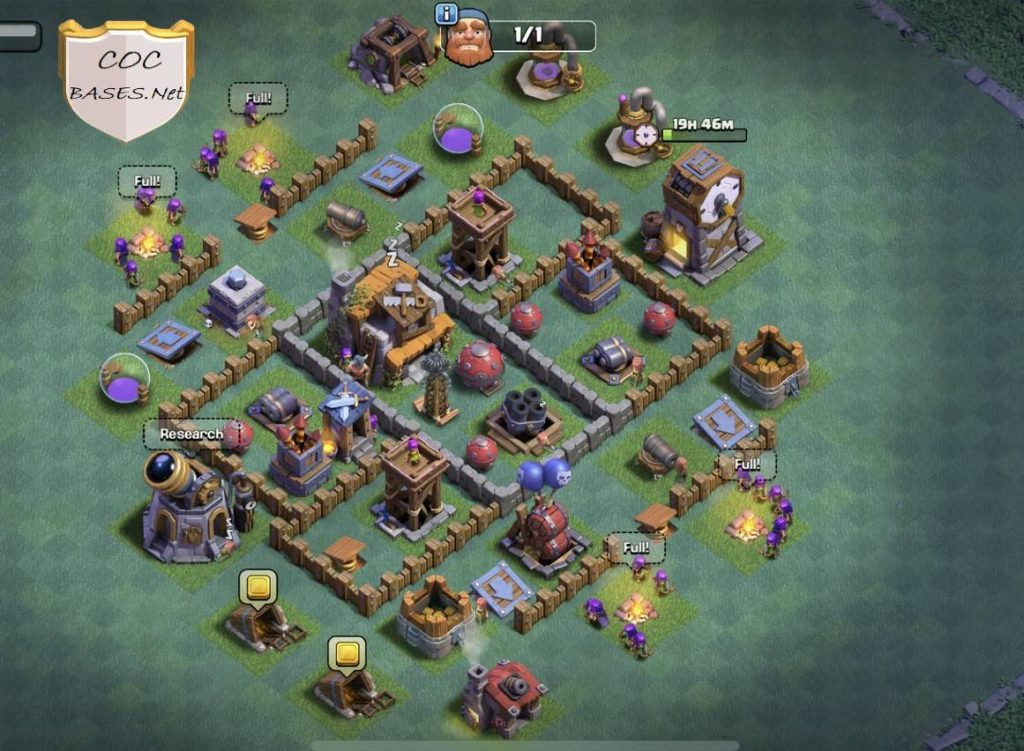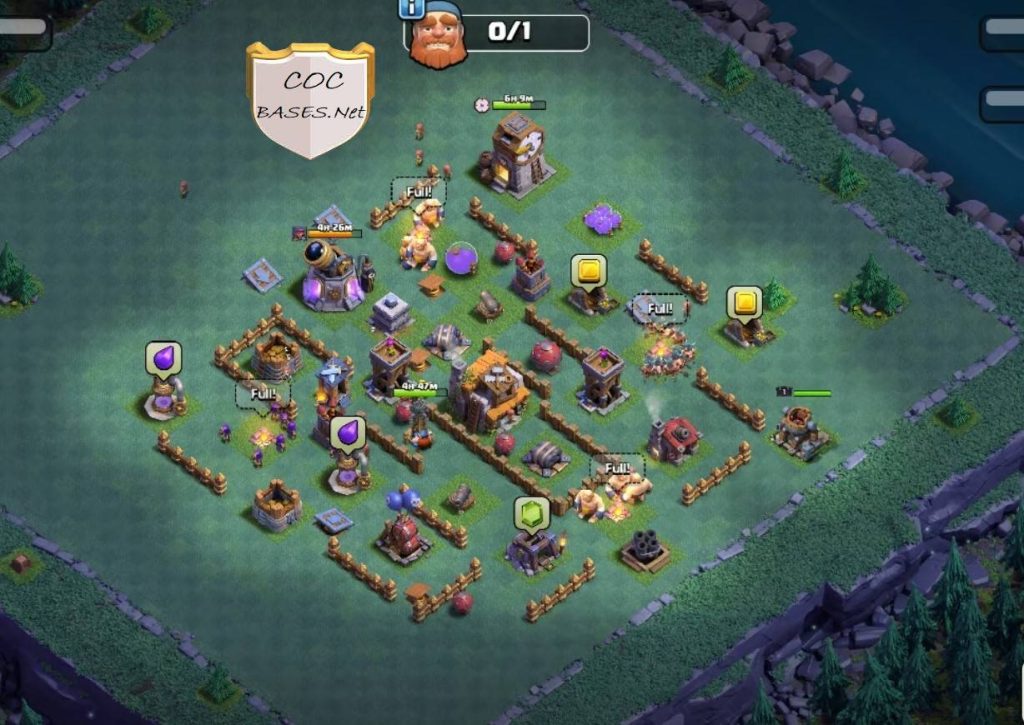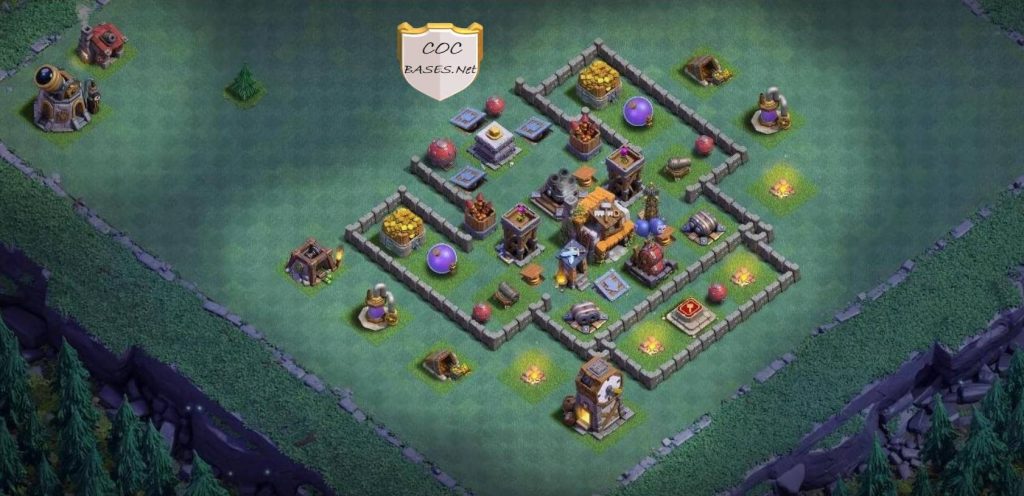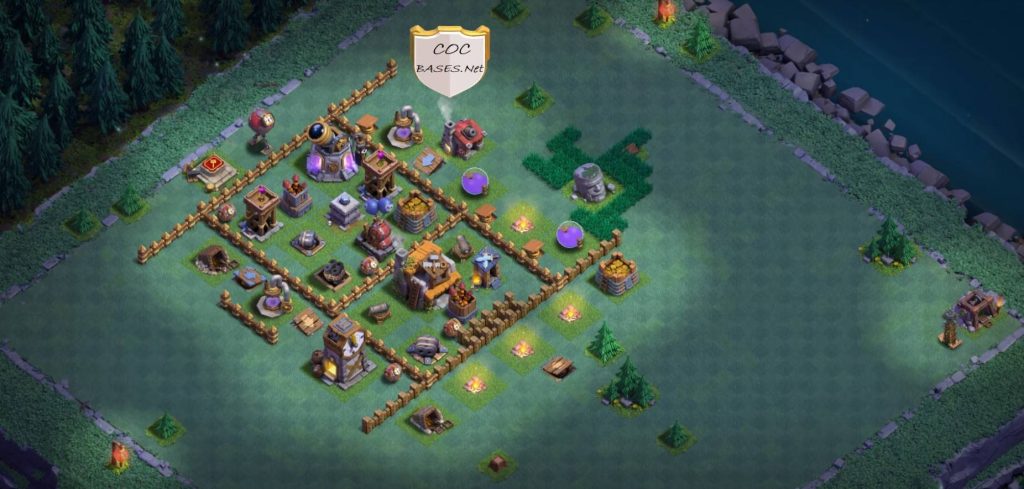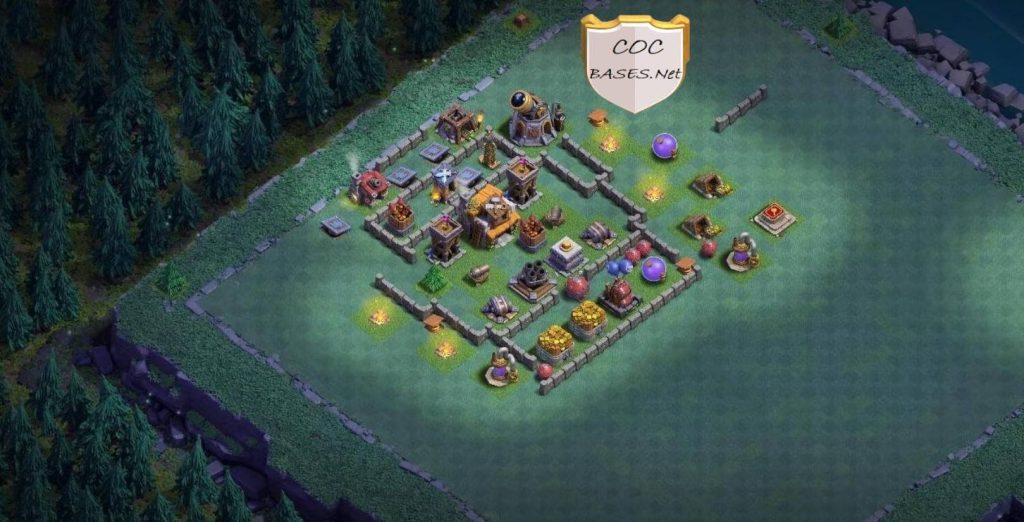 Clash of Clans Top BH5 Base Anti all Troops
If you have a very less number of buildings, then this best bh5 base will be most effective for designing your clan. The clan is not separated into different sections with the help of a maxed wall. The builder hall is placed in the center with all the outstanding defense buildings surrounding it. the buildings consist of double cannons, multi mortar, firecrackers, and resource towers. some army camps are placed in the layer surrounding the central section. This builder hall 5 base layout has very less buildings but still, this base is effective.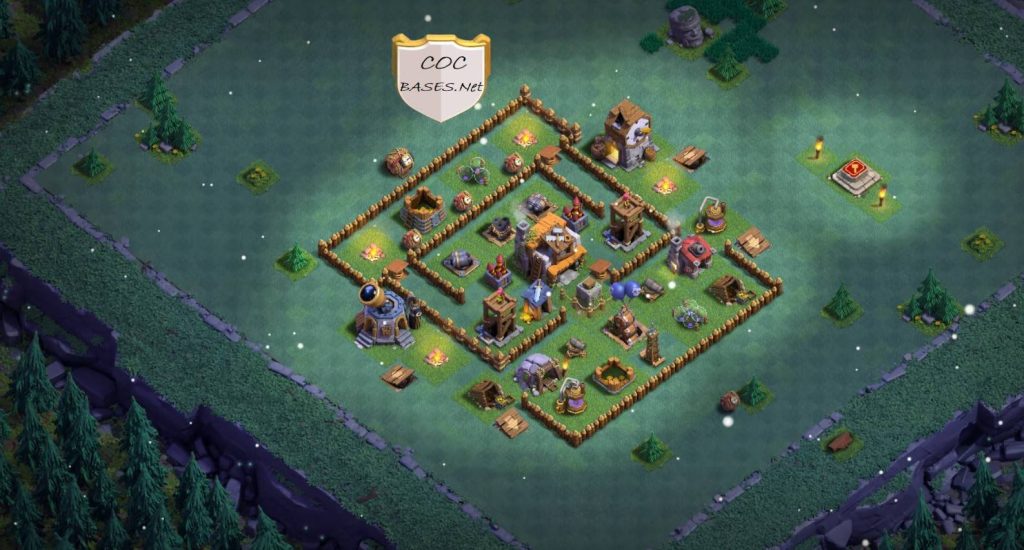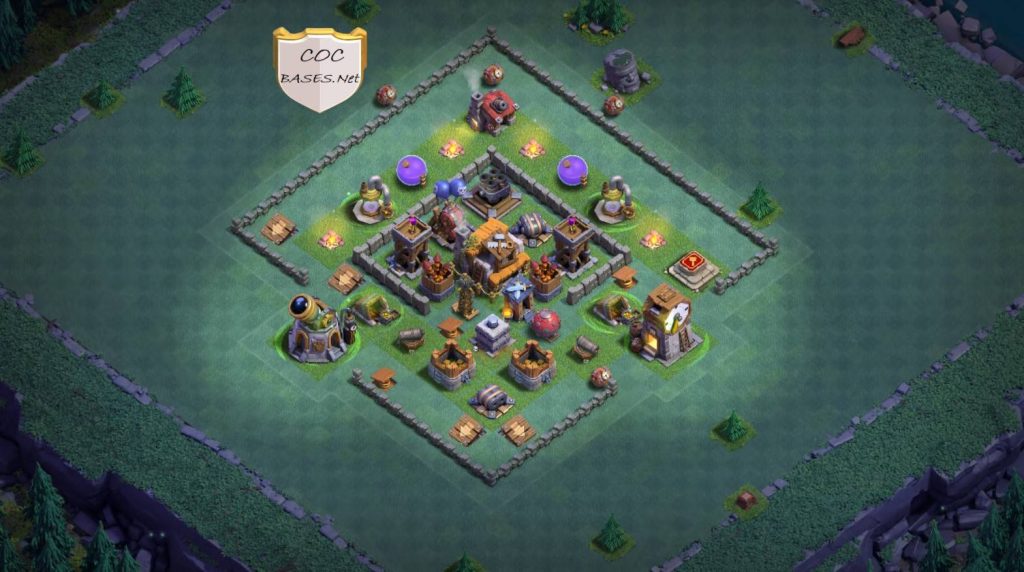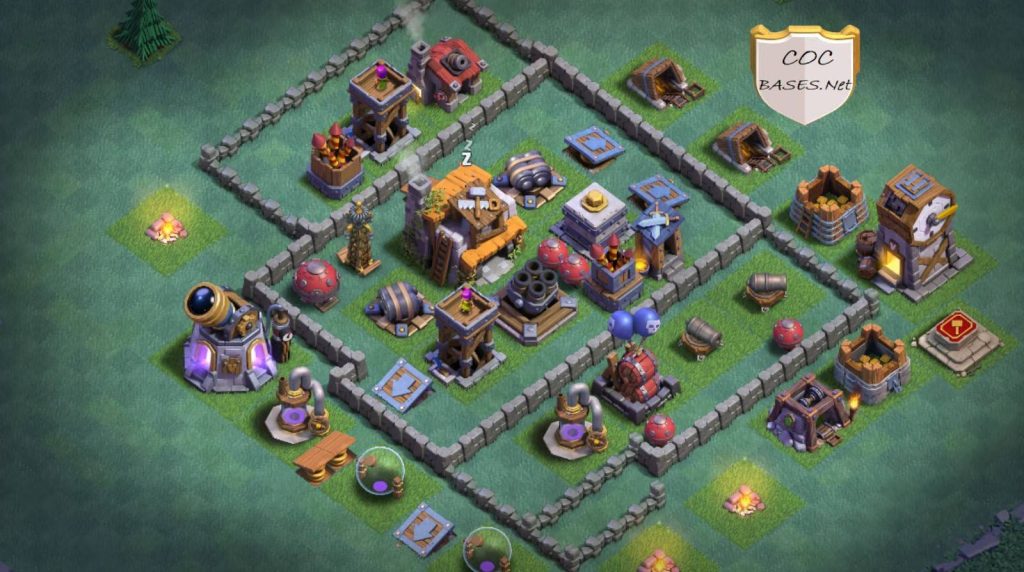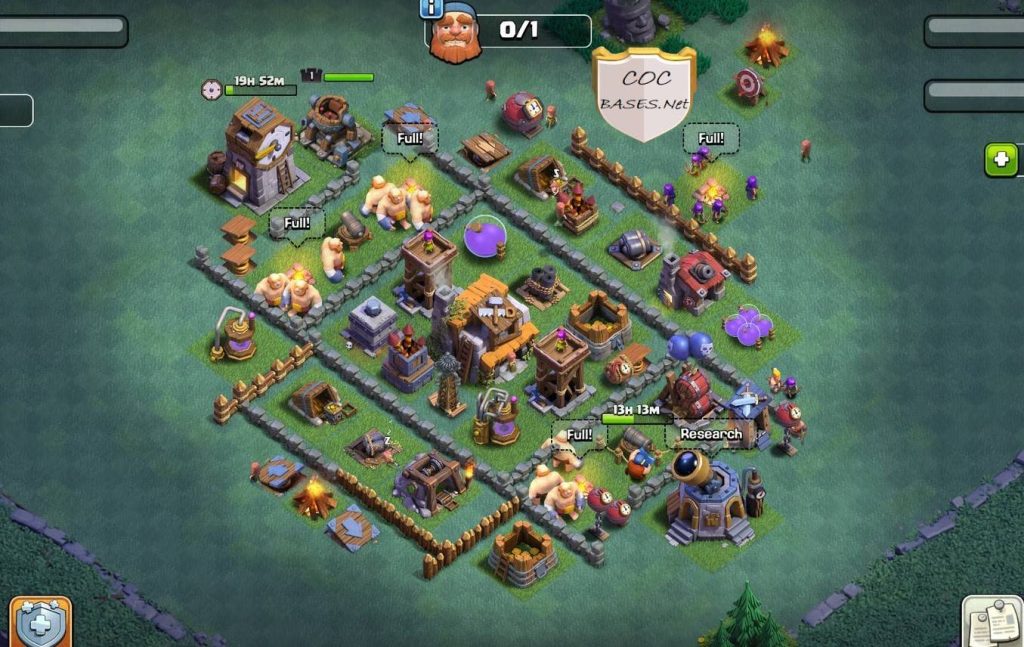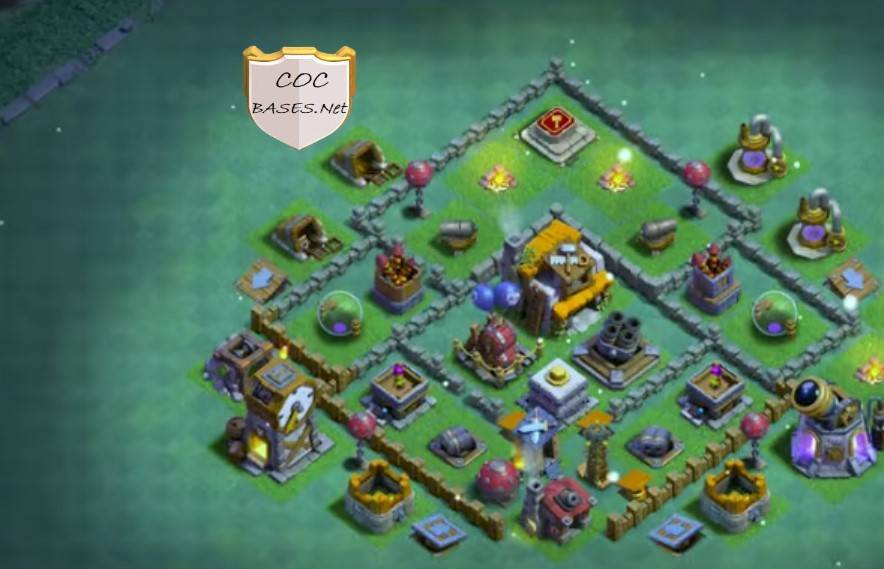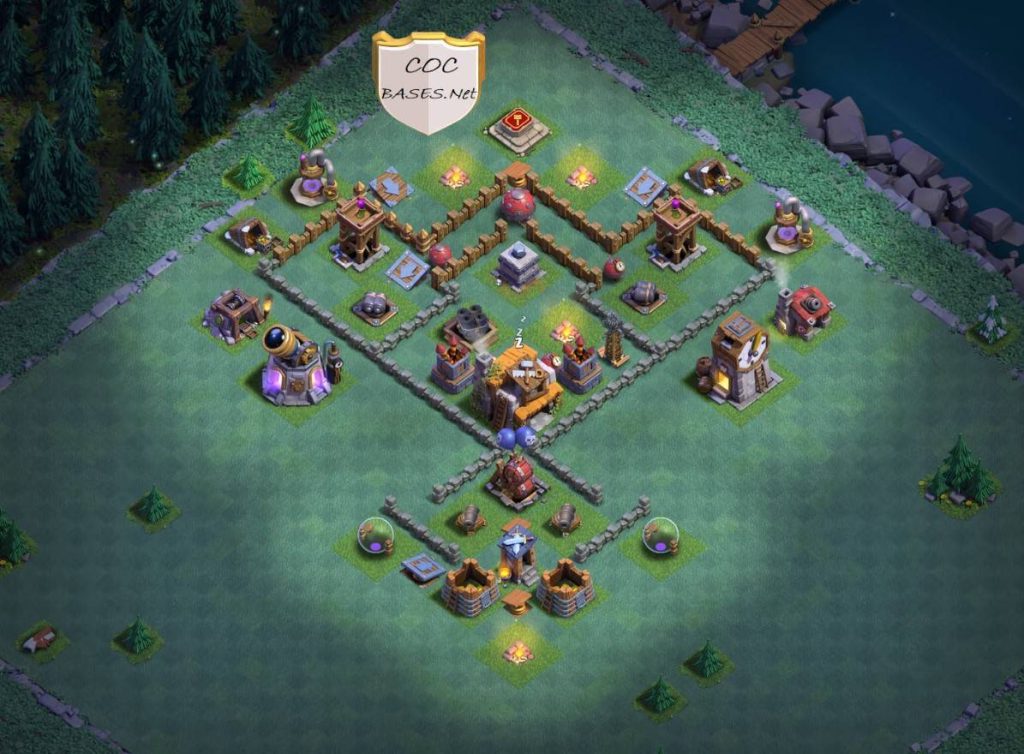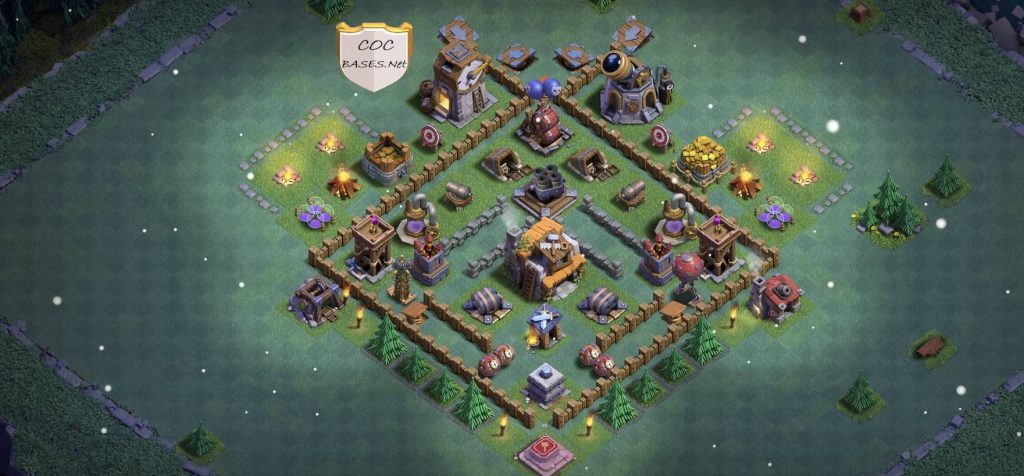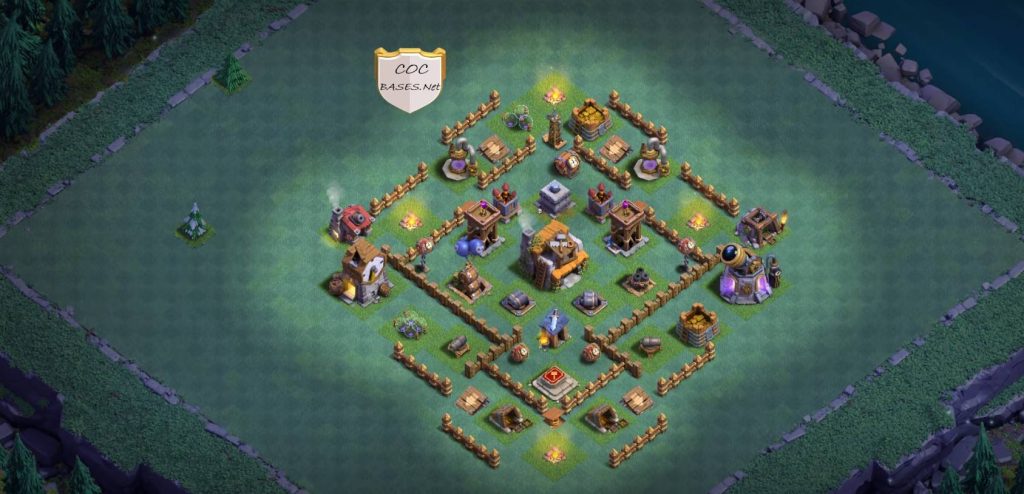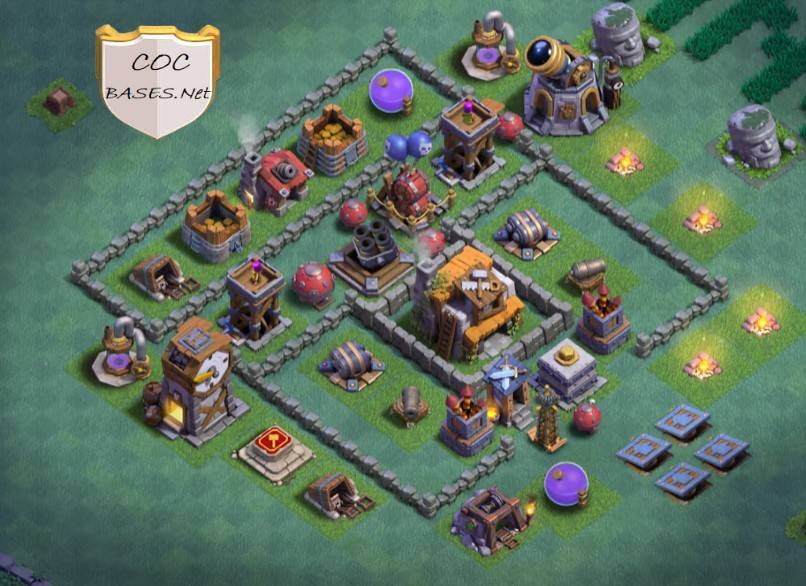 Clash Of Clans BH5 Base Anti 3 Star with Link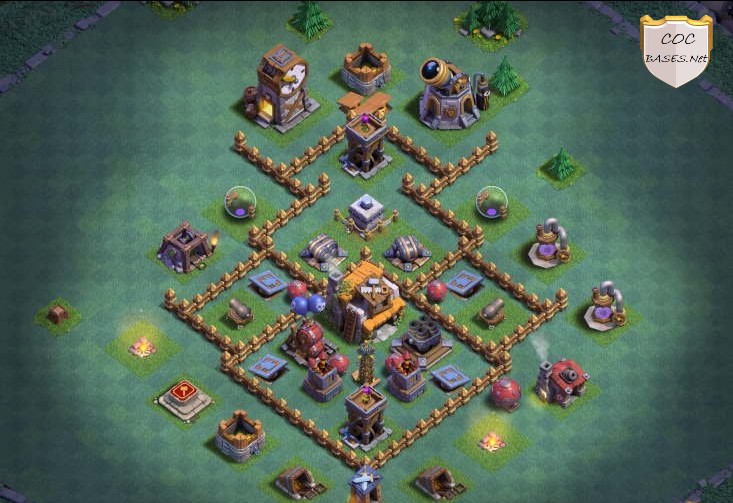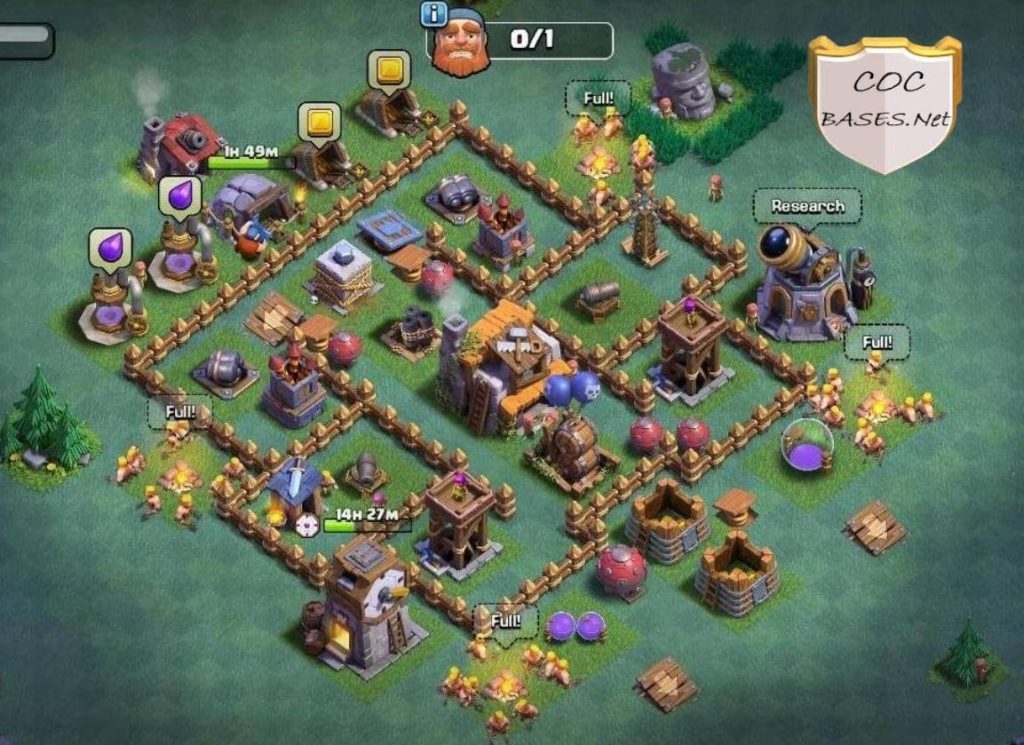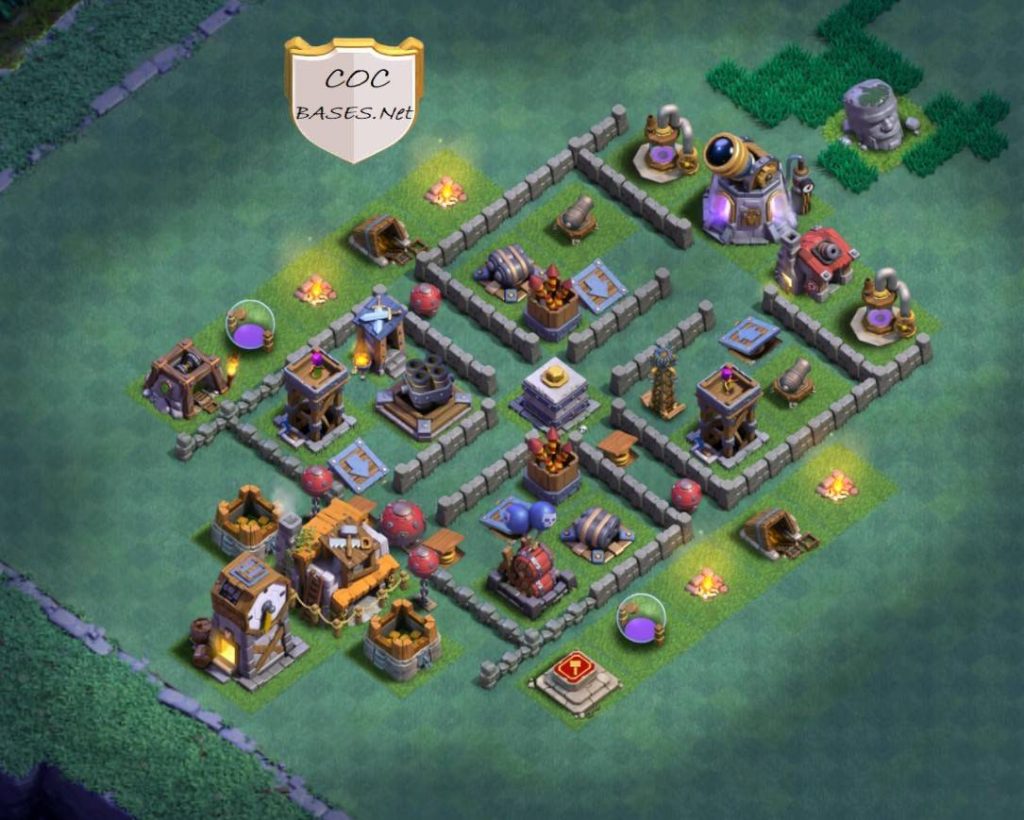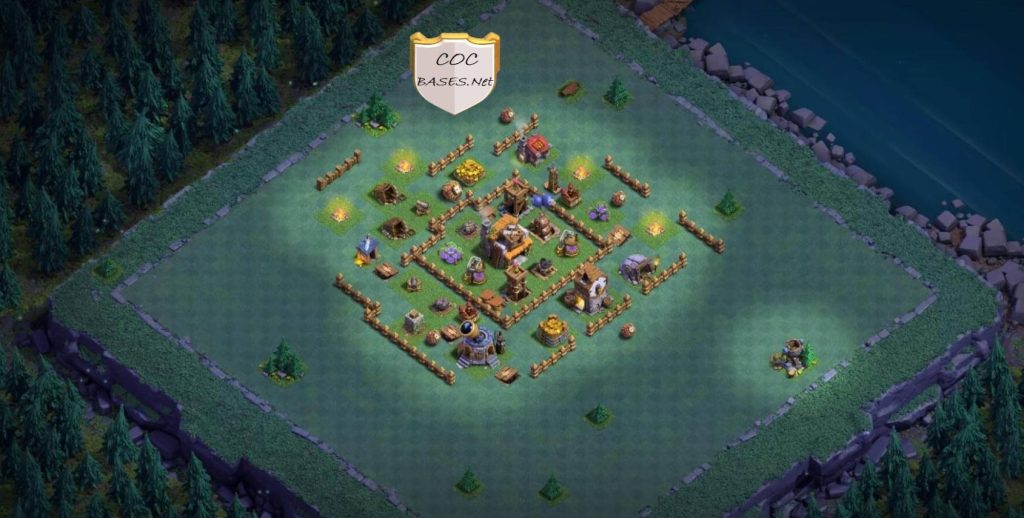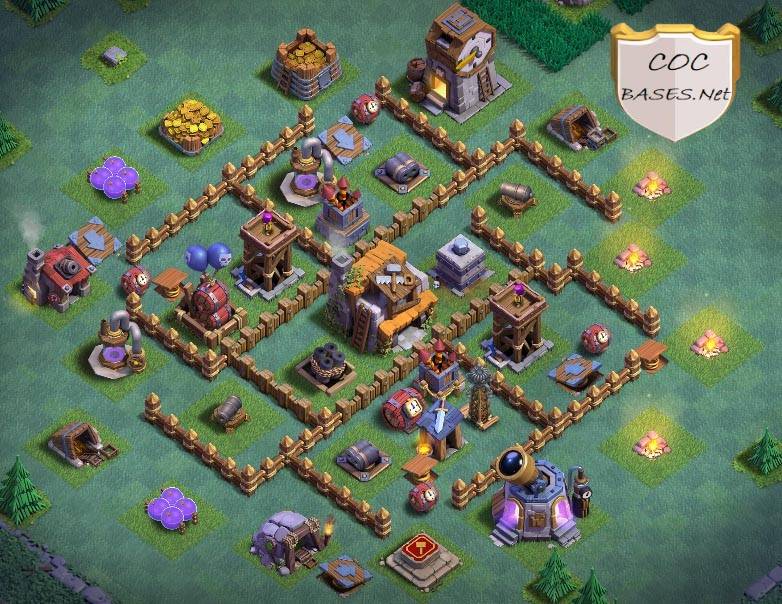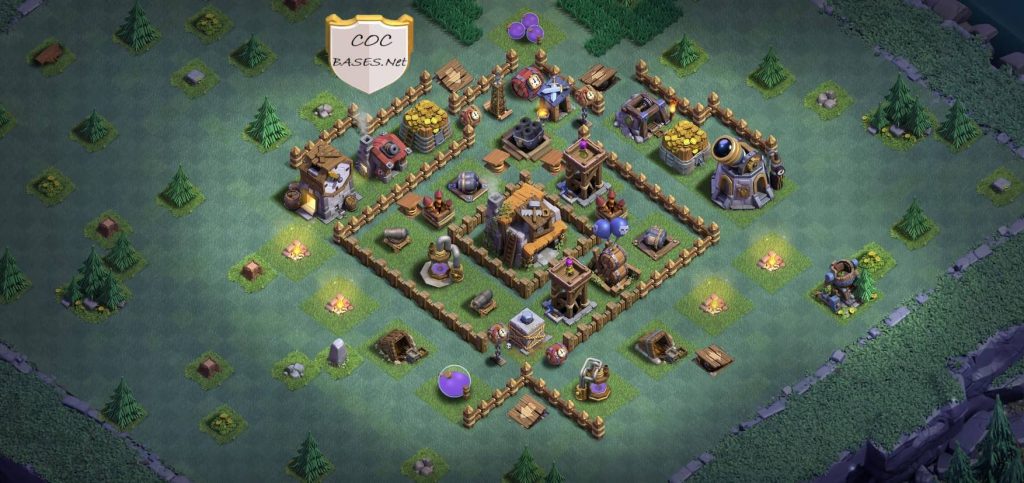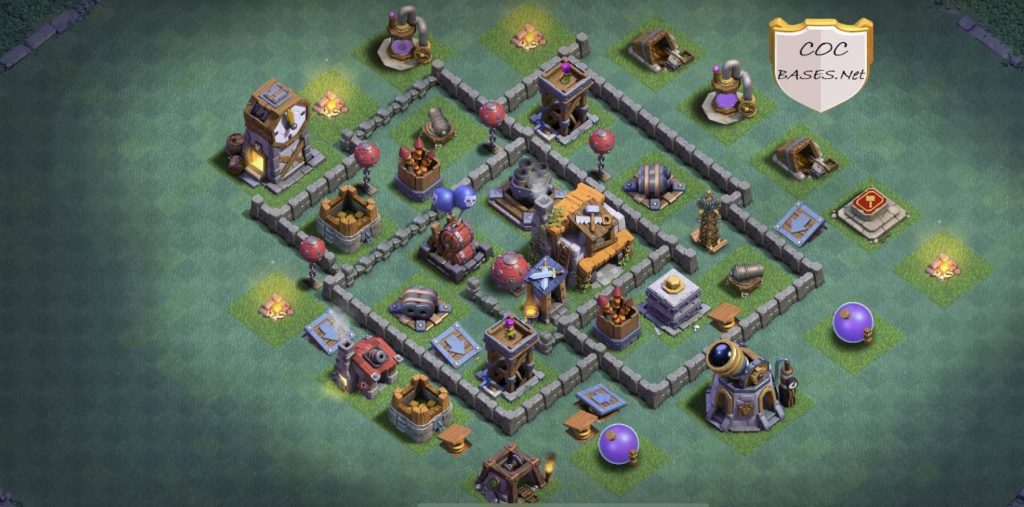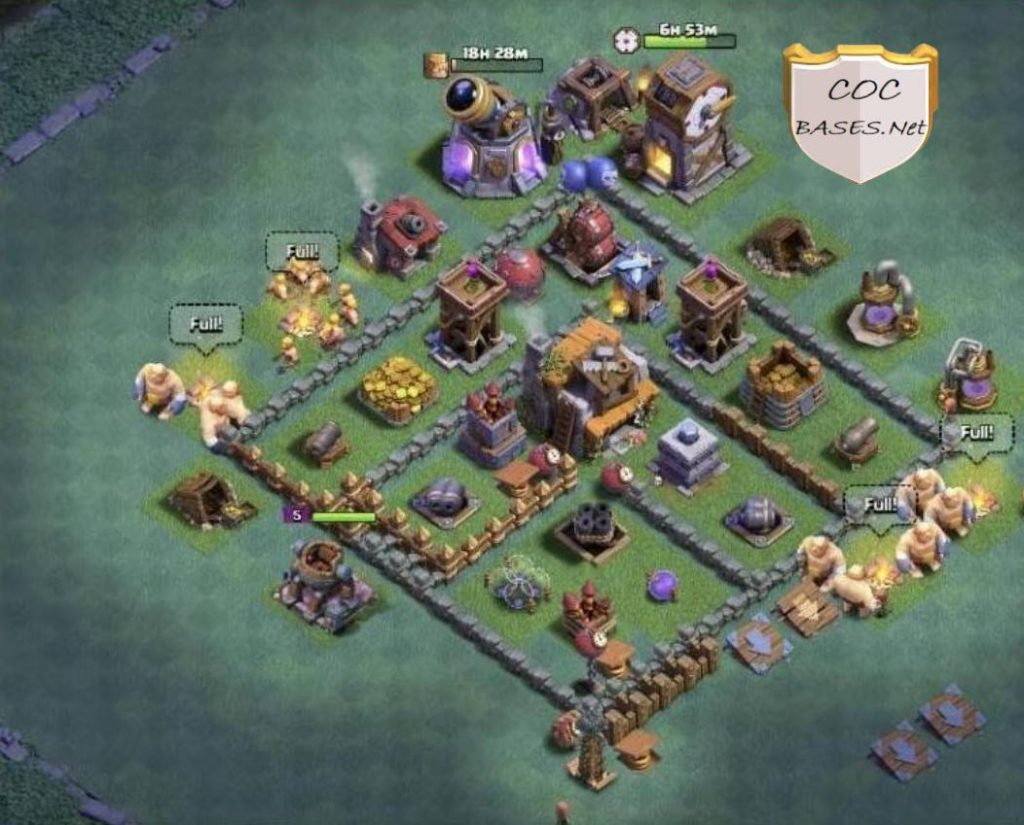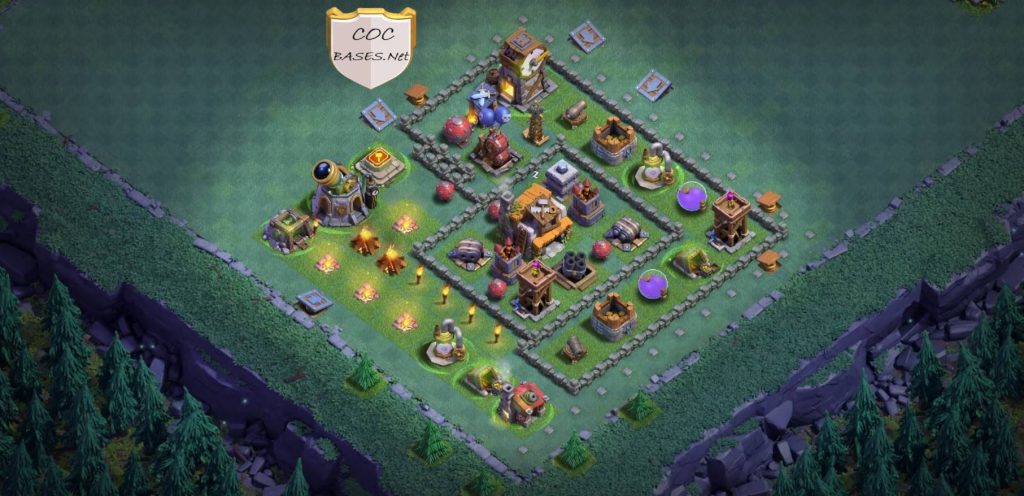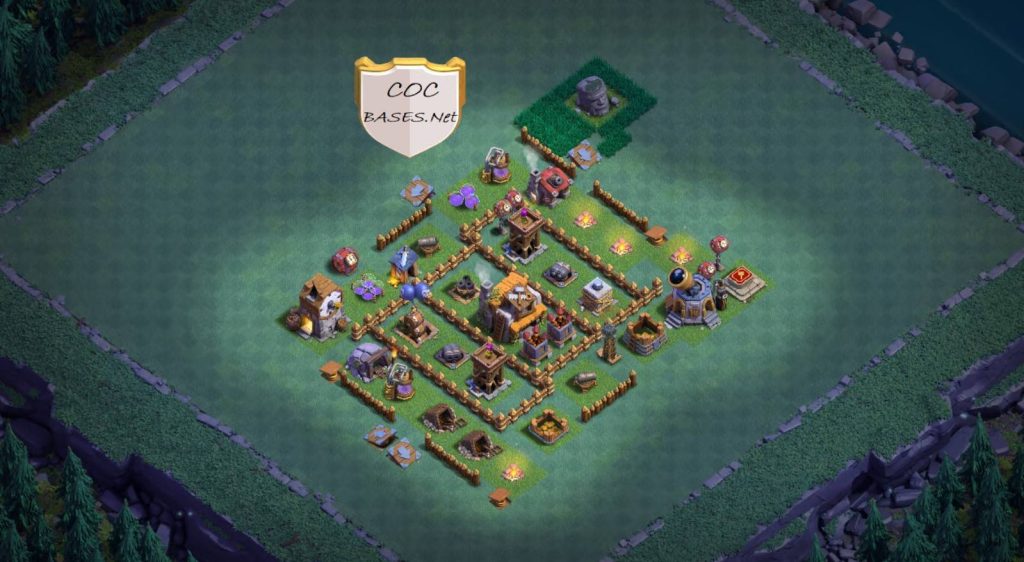 COC Builder Hall 5 Base Copy Link
This base layout is also the finest for builder hall 5 with fewer buildings. The builder hall is kept in the center under the protection of firecrackers, double cannons, and multi mortar. This best bh5 base is just like a maze with small sections containing different defense and army towers. This base is highly secure and fights with all kinds of attackers.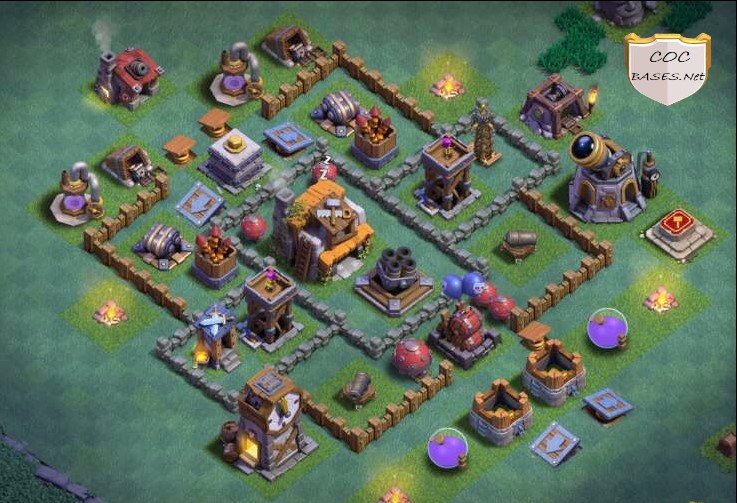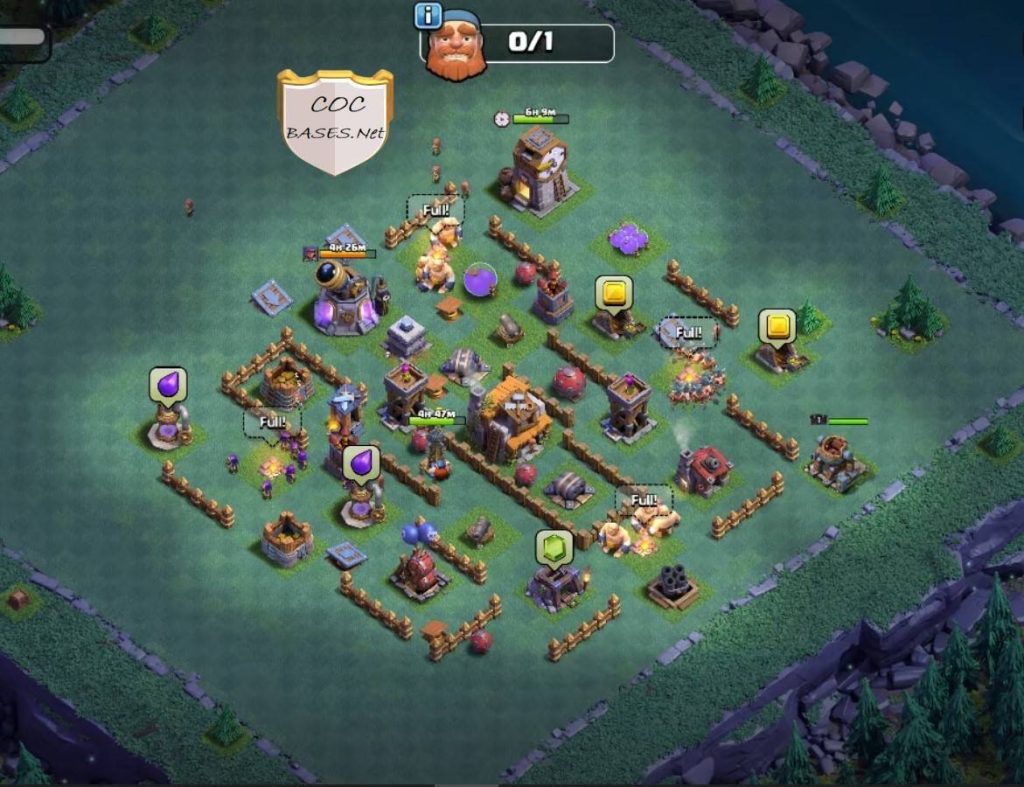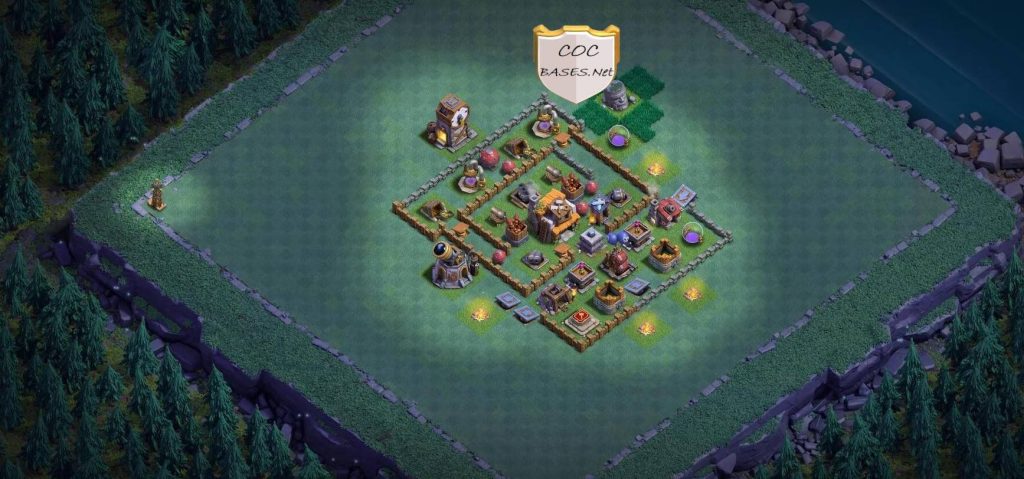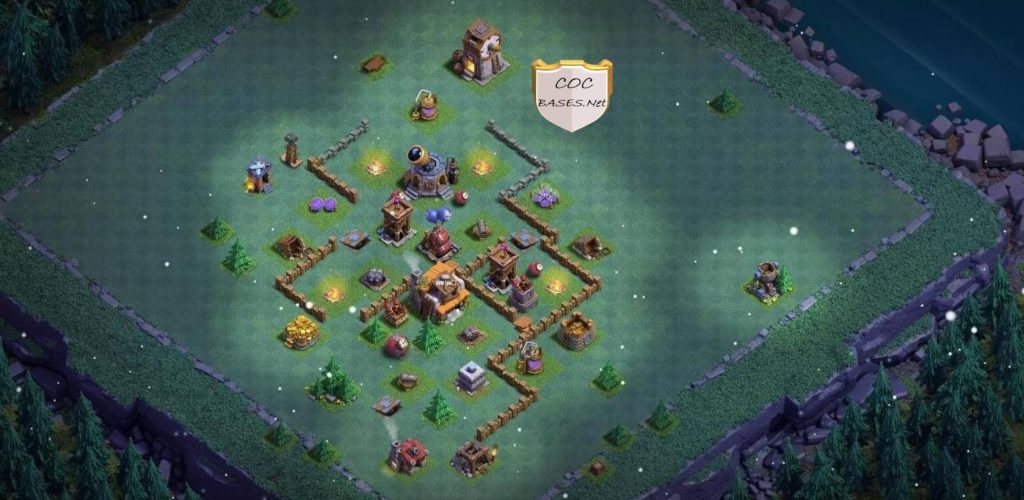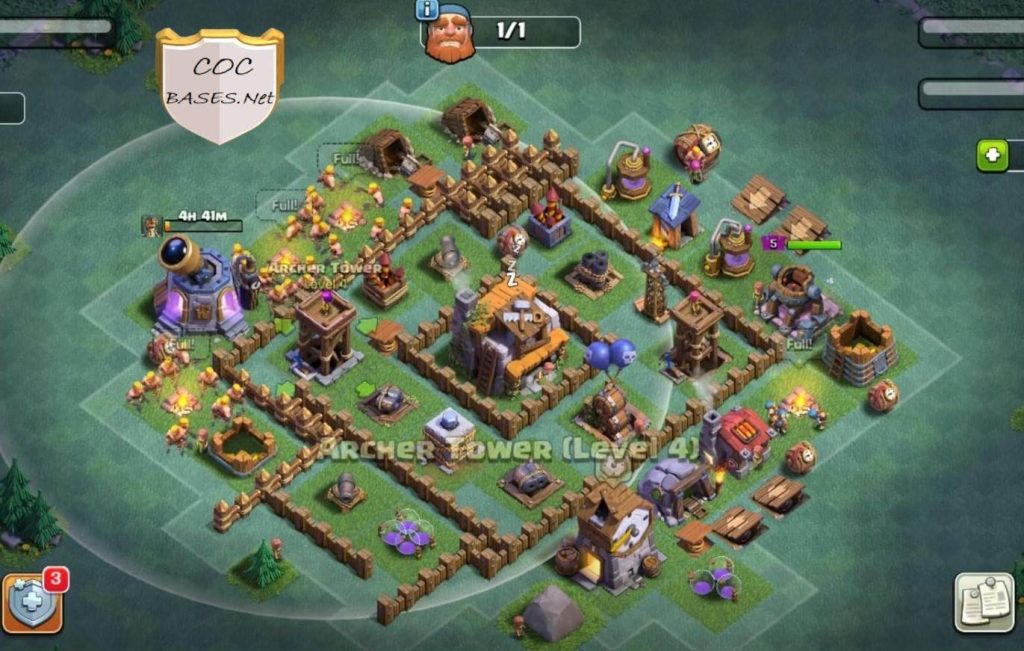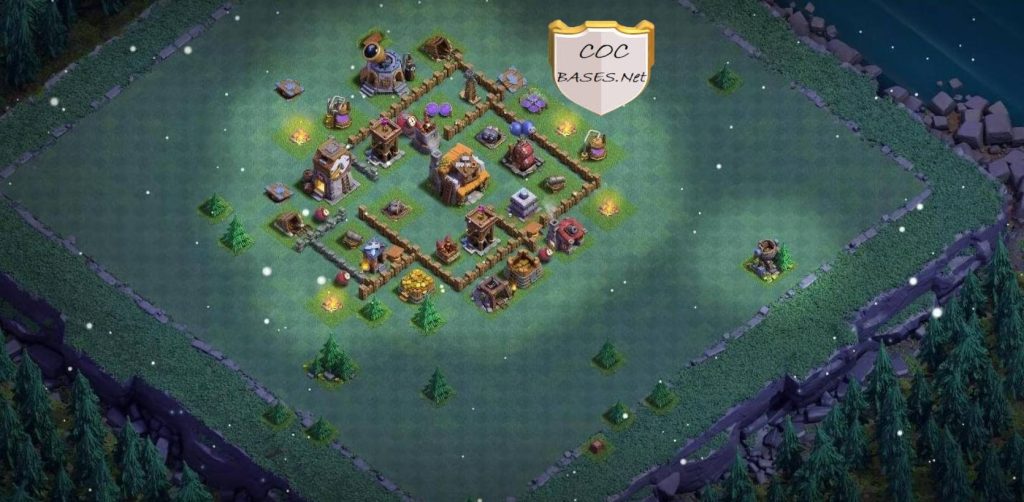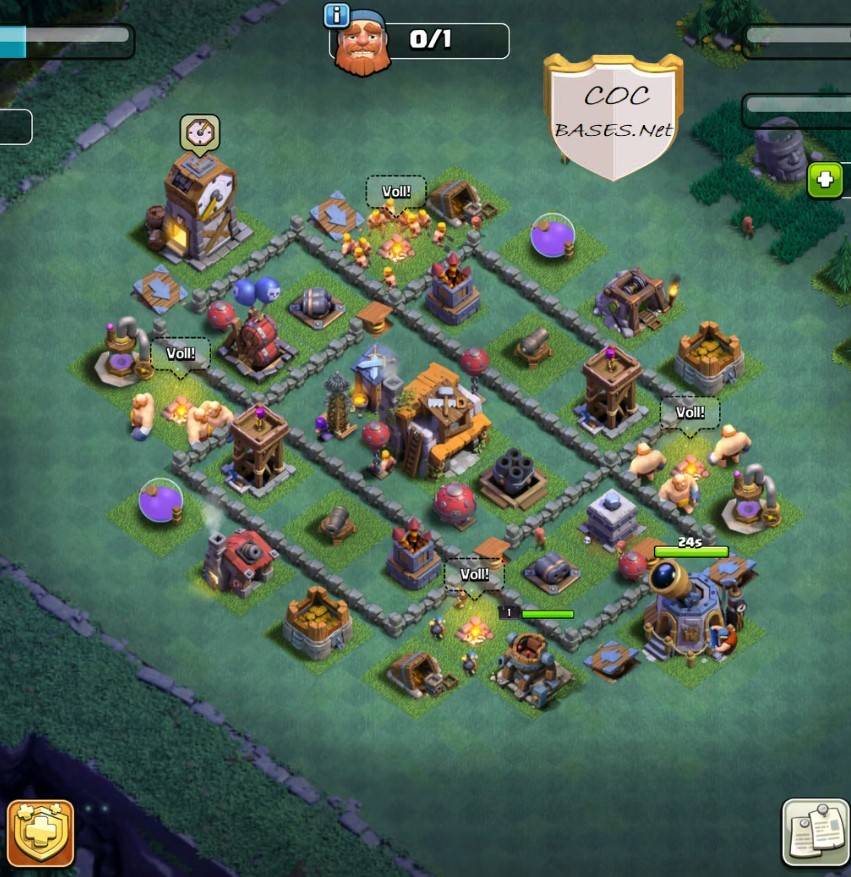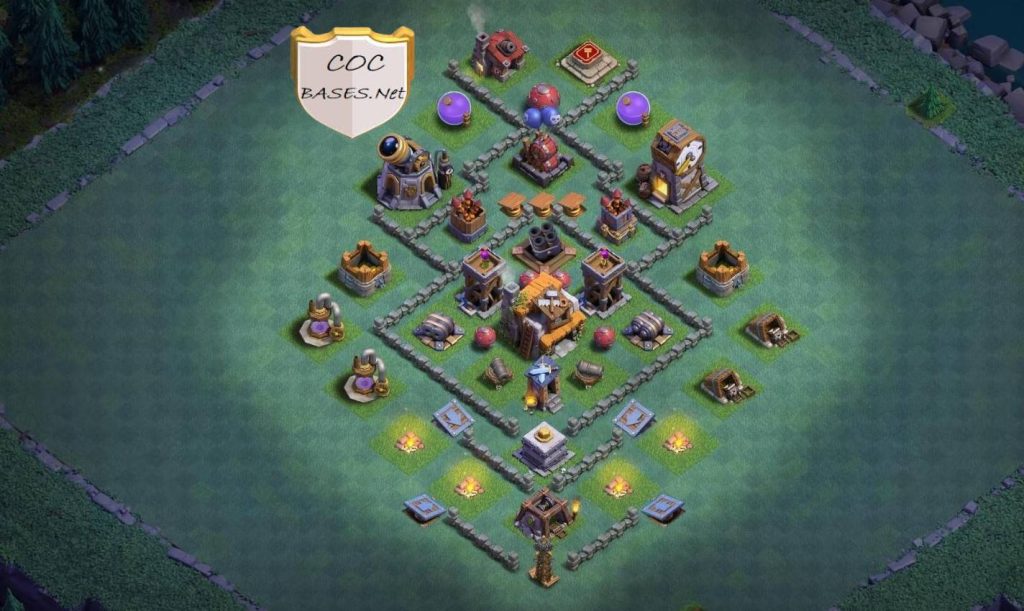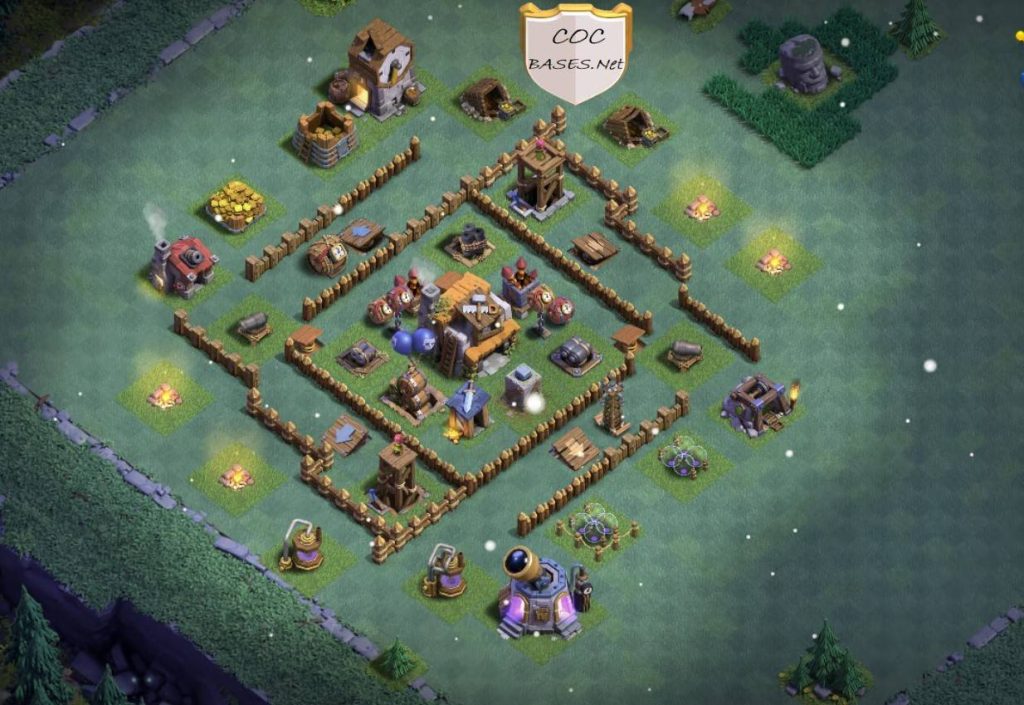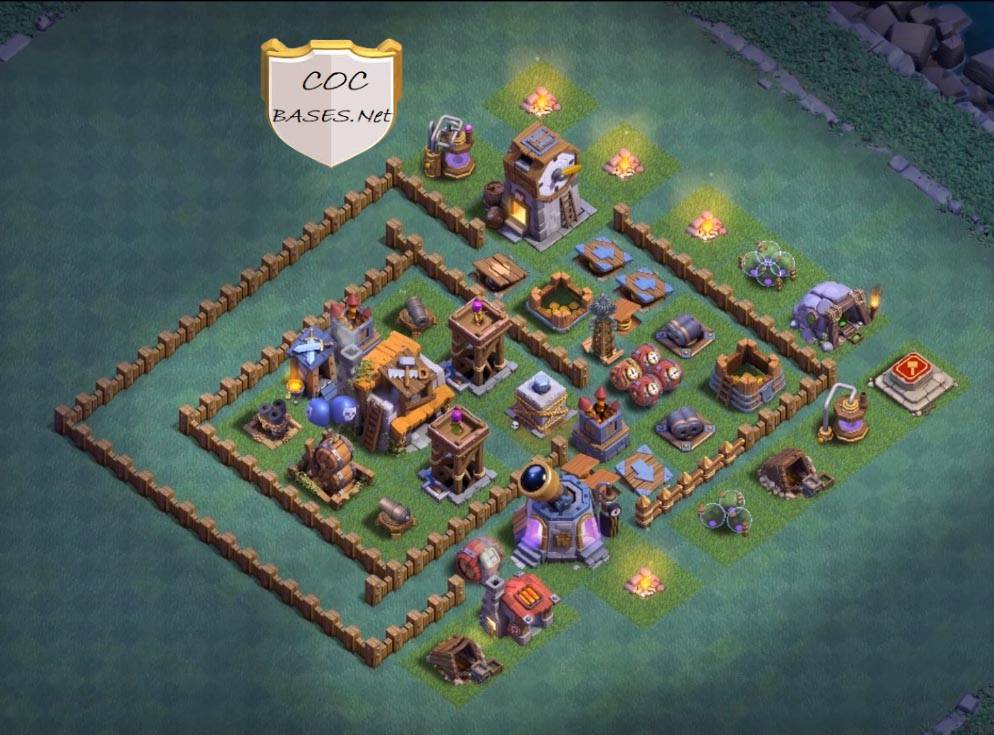 Best Builder Hall 5 Defense Base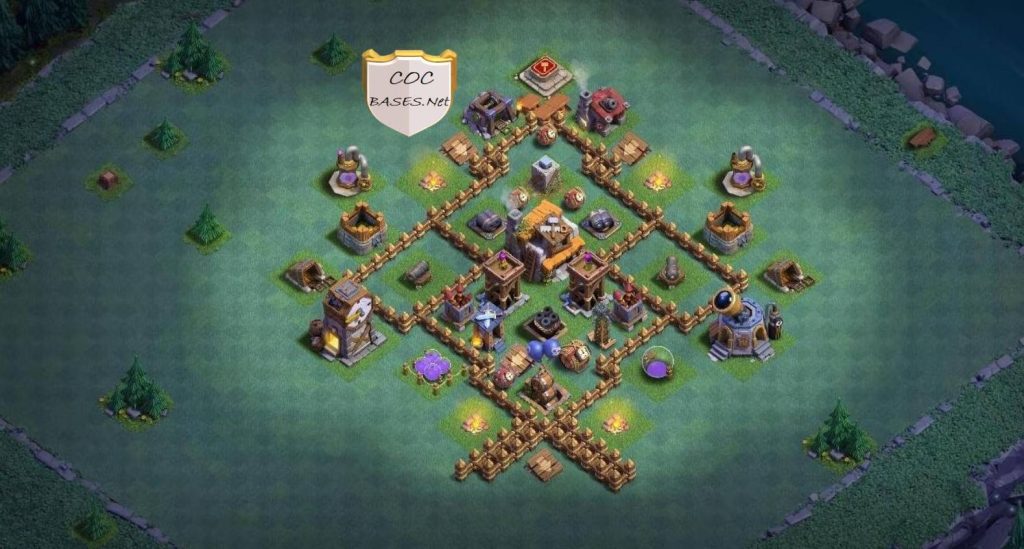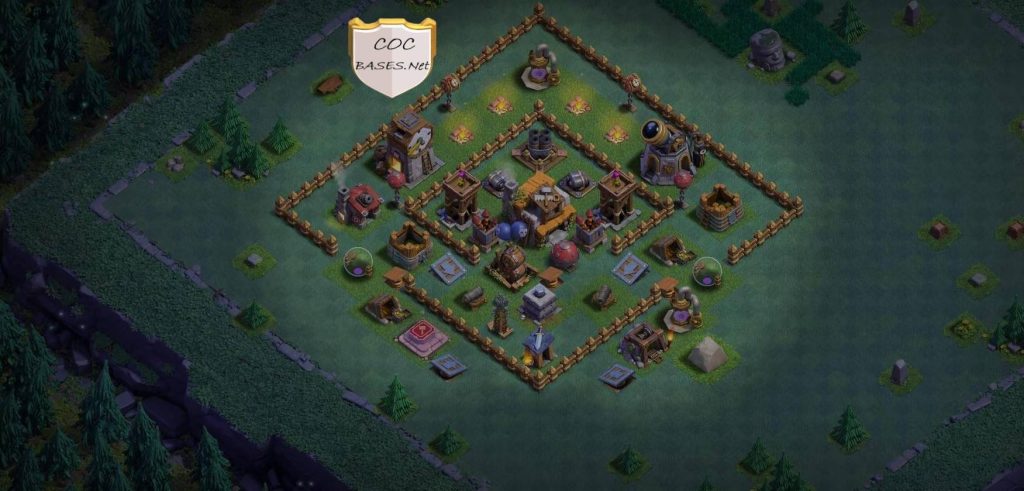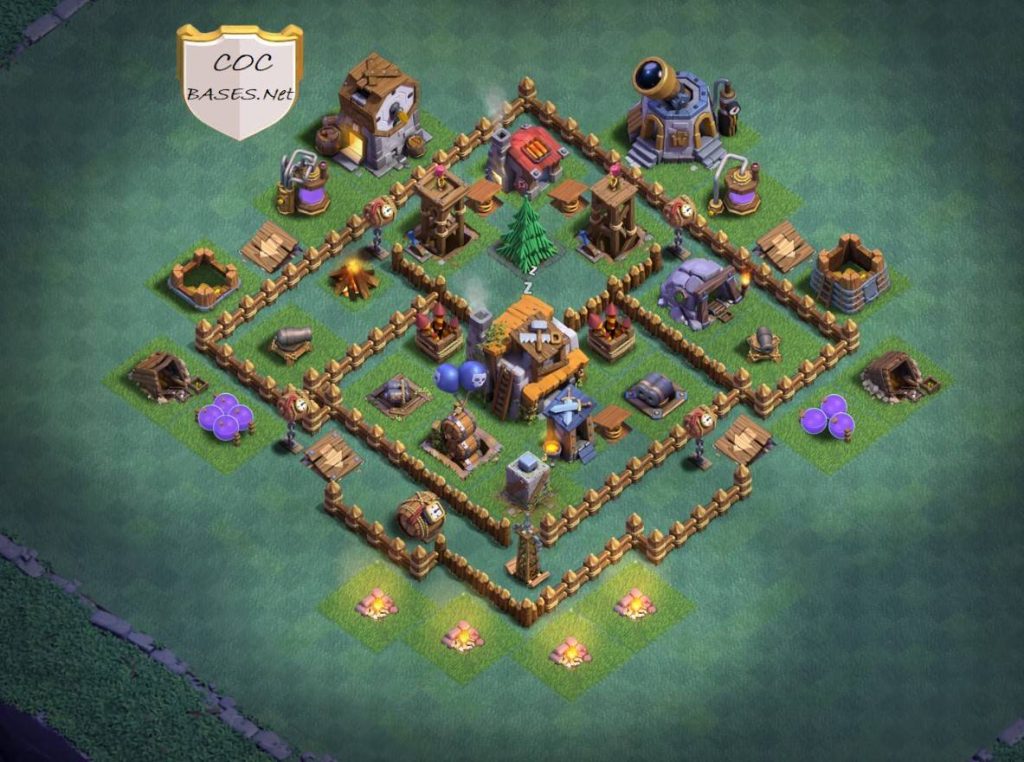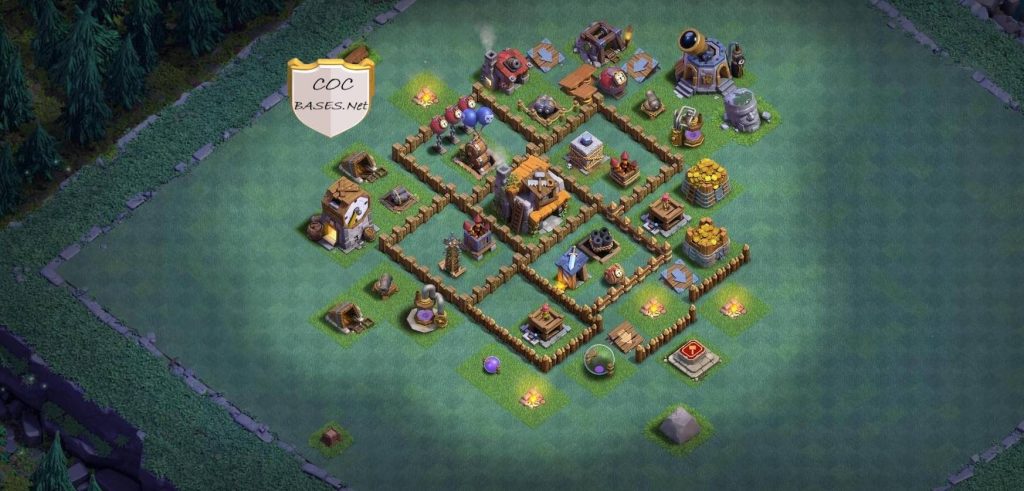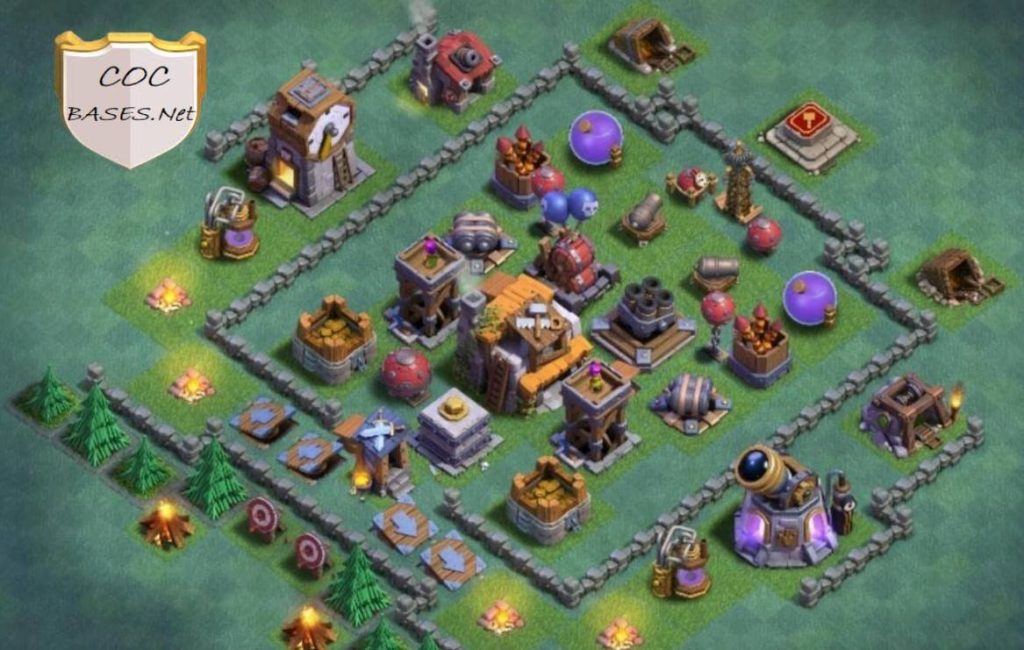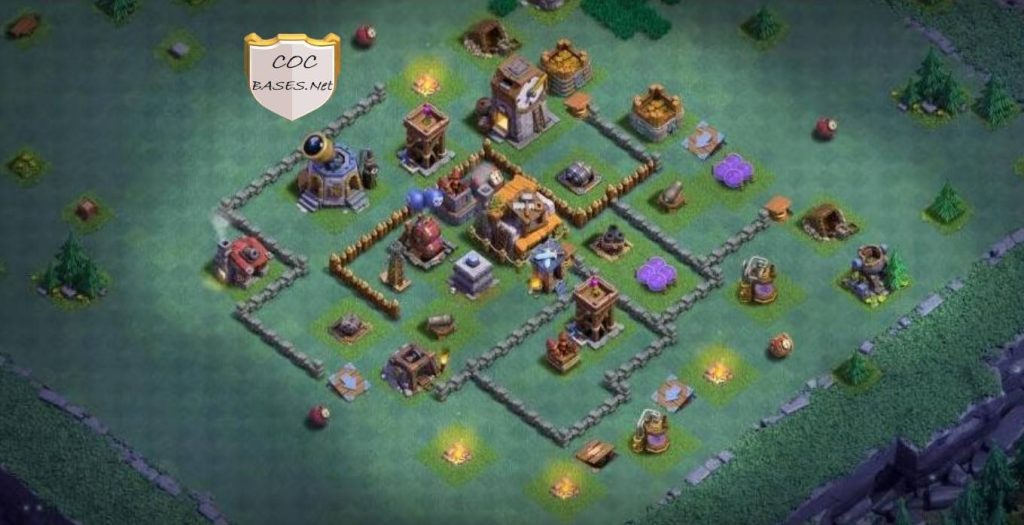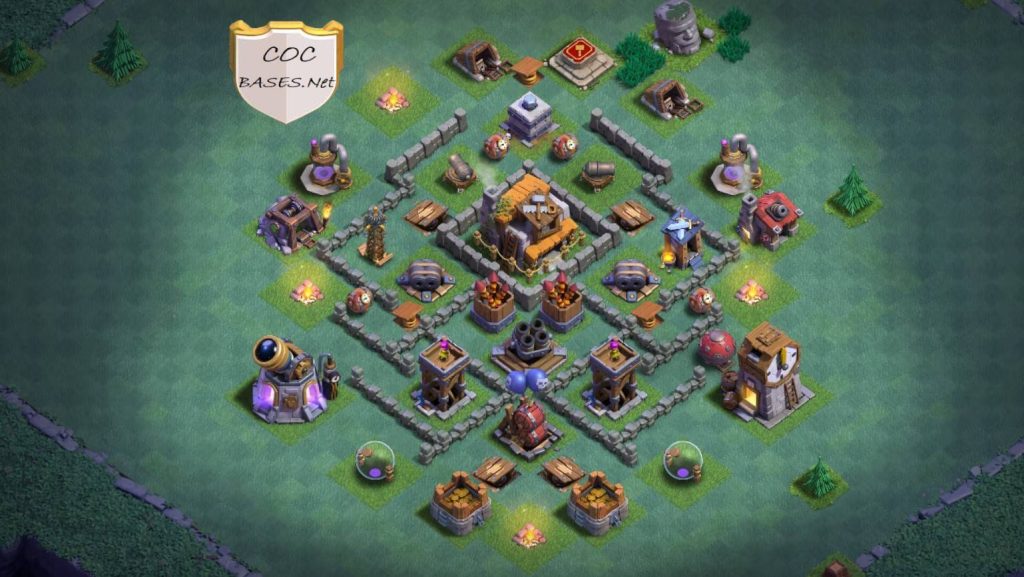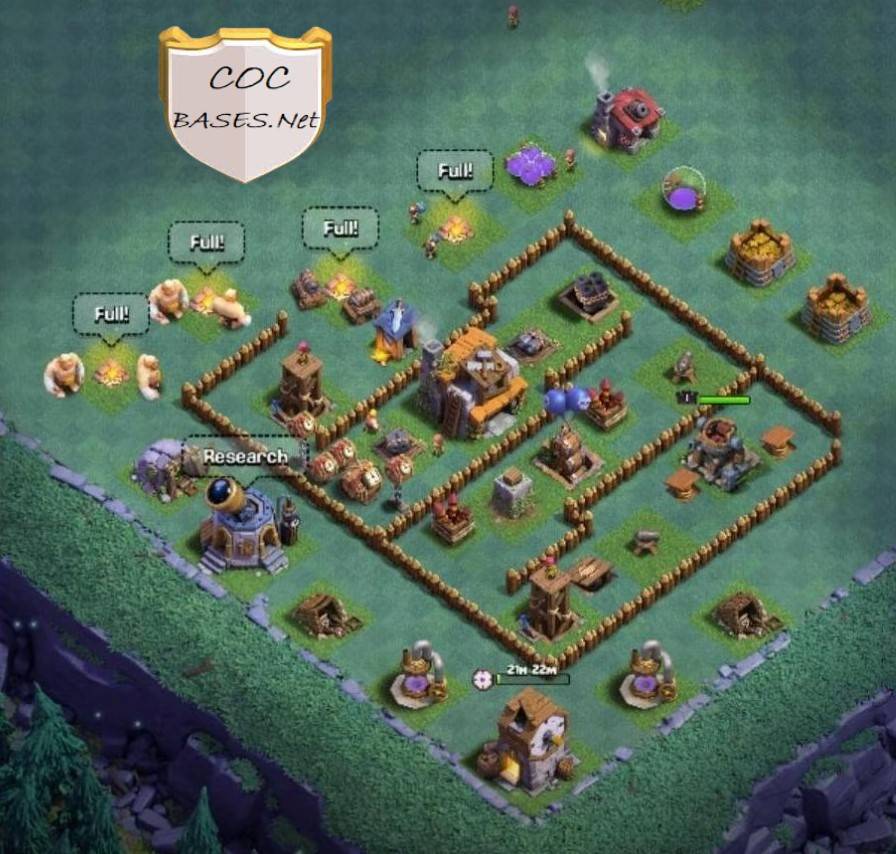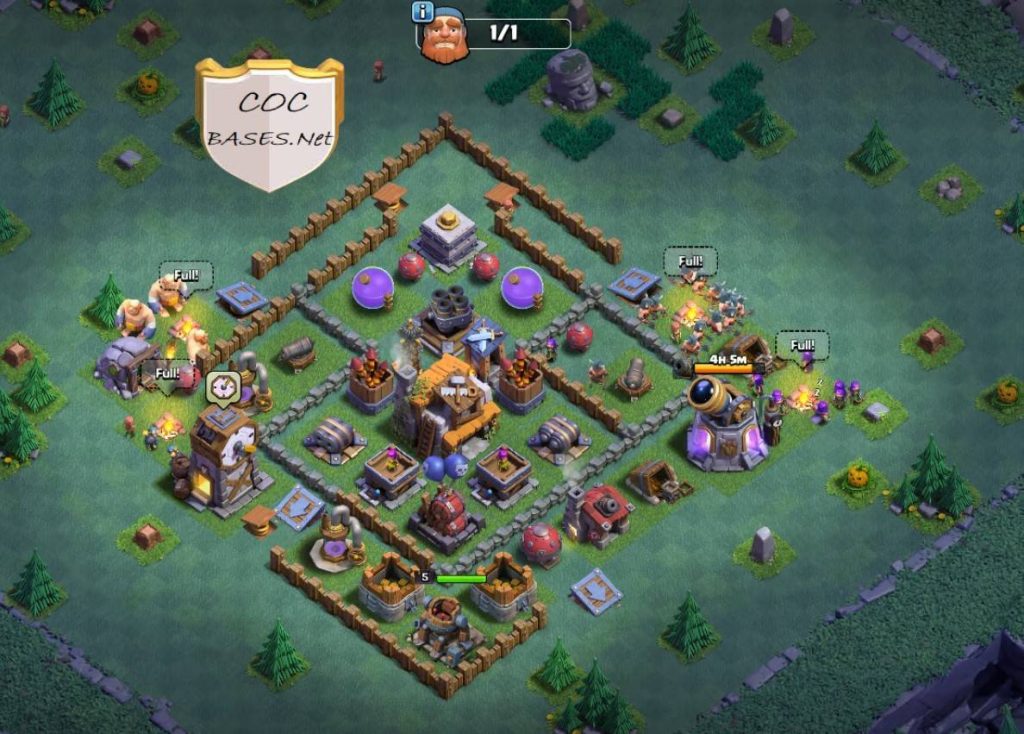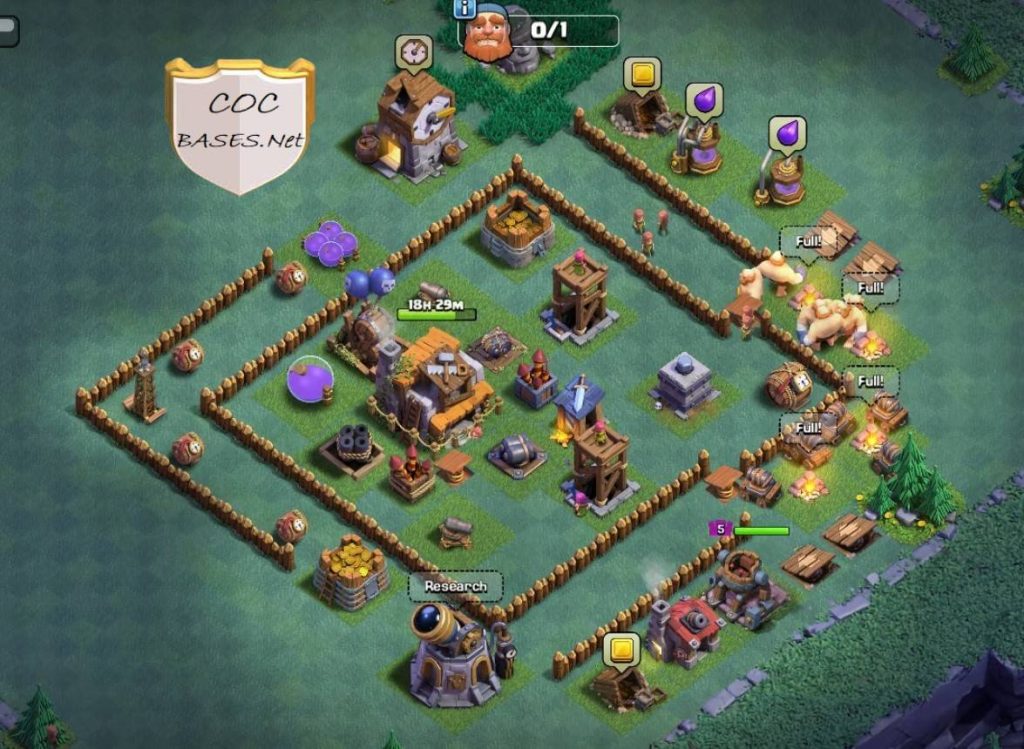 Other Articles