TH13 war Base links, an upgraded level in the game clash of clans, is becoming the most interesting level. Town Hall 13 new hero has come out with new amazing features and the difficulty level is also enhanced. If you are a beginner, then it is important to know the different base layouts. There are different kinds of base layout designs on which you can play the game i.e. farm base, trophy base, and war base.
The farm base layout is the one in which the priority is given to the protection of storage and it is kept in the baseline. The trophy base layout is in which priority is given to gaining trophies, while the storage tower is kept outside the baseline. Lastly, in the war base layout, the defense army is arranged in such a way that it becomes hard for opponents to defeat you. War base and home base are two different things in the game clash of the clan. You can have two bases, one as a war base and the second as a farm base, etc.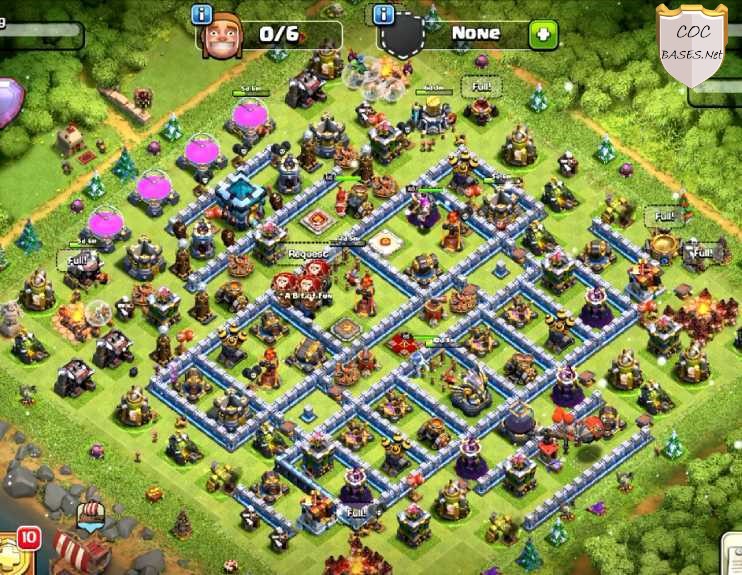 Here in this TH13 war base layouts guide, you will get to know about different th13 war base links that are best to win during the war.
Best War Base Layout Designs
In war base layout designs, you don't have to worry about storage and collector towers as loot is not there. Secondly, in the war zone, your town hall tower must be well protected. You don't have to give an easy start to your opponent and for that protect your town-hall. At low levels, it would be very hard to make a well-protected war zone but in TH13 new upgraded army is there.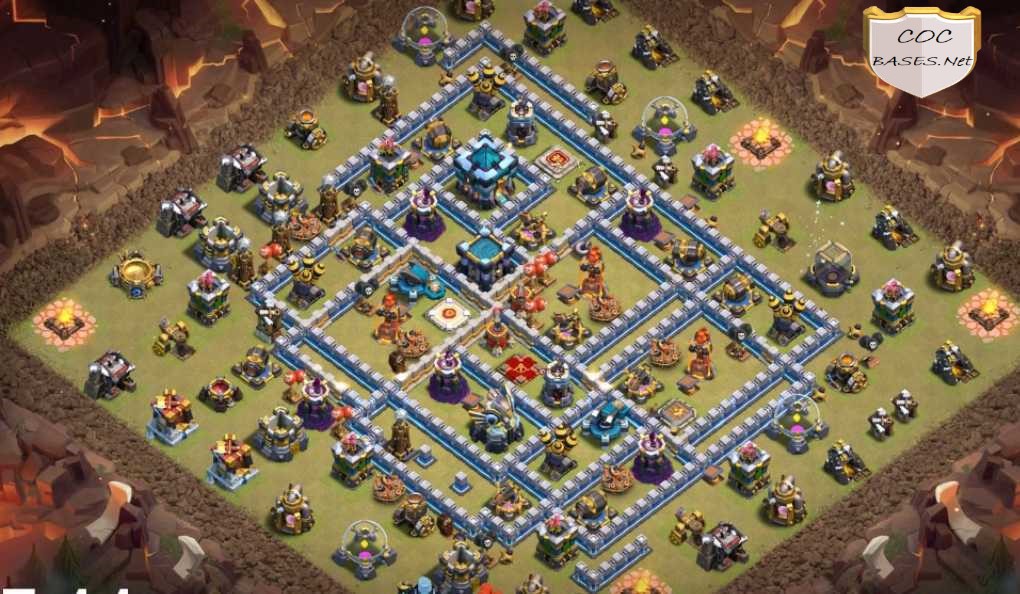 Best TH13 War Link Anti Everything
All the designs shown here are simplest and easy to go with. So starting with the first warzone layout, a heavy defense shield is protecting best th13 war base links. Town Hall is well protected on the side with Morton, surrounded by a wall. The Town Hall is protected from four sides with an archery tower, air-defense tower, and cannon tower. That is again wrapped by a well-protected wall. As in the war zone base, you don't care about loot, so you can put clan collectors and storage towers outside the clan or as a protector of the base.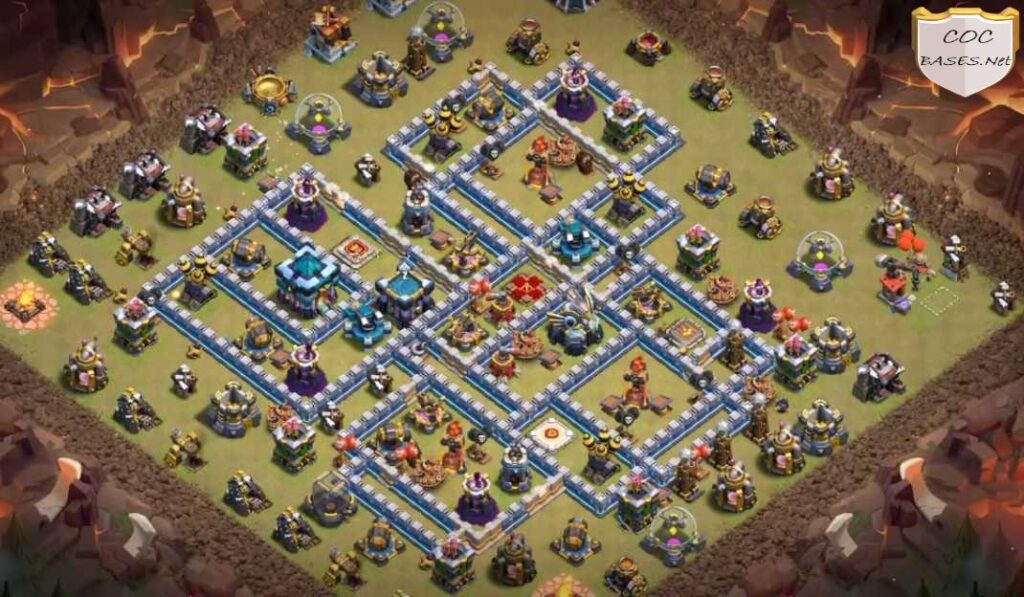 War Base Townhall 13 Copy Link
This is the second option for players who want to create the best war zone layout designs. It is similar to the first one but the placement of towers is quite different and more interesting. If you want to protect your Town Hall, you can allocate it on the right side of the base. The defense towers and army towers are placed in such a way that one is protecting the other.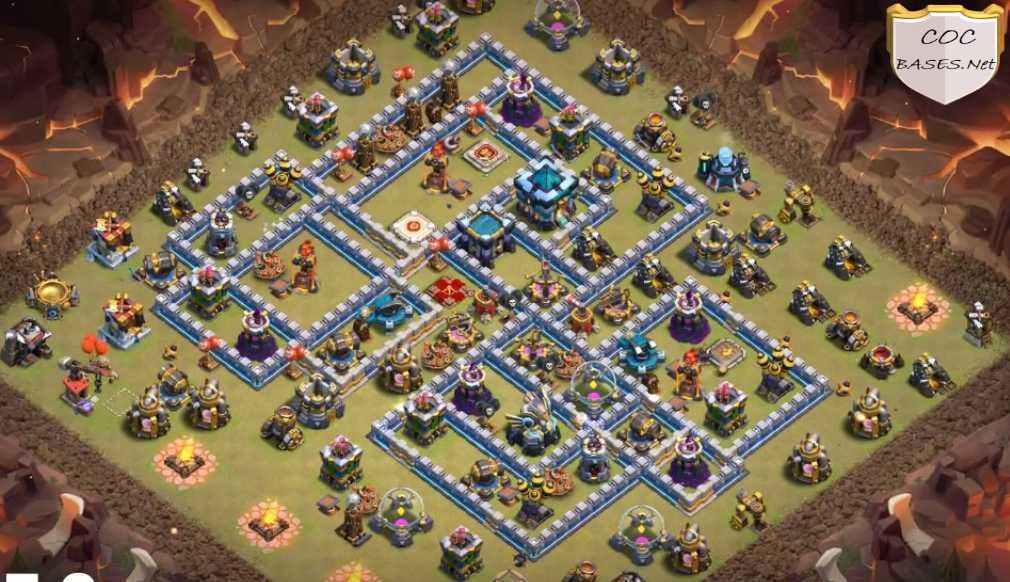 TH13 War Base 2023 Anti 2 Star
If you have fewer walls and resources to form the th13 war base links, then you can take this option. These resources are not that much important so they can also be used for the protection of base and as walls. The Town Hall is centralized with different kinds of defense towers surrounding it for protection.
Town Hall 13 War Base Link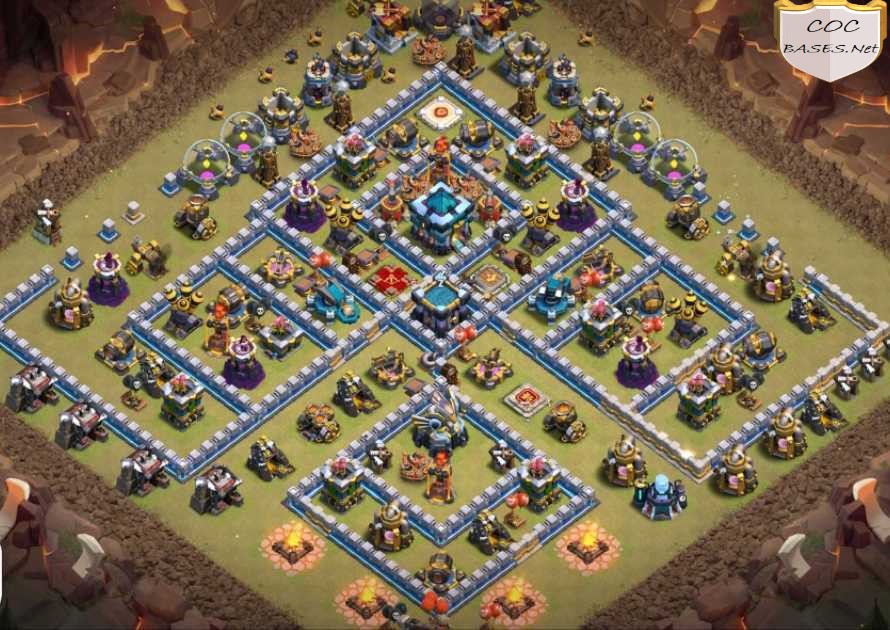 TH13 War Base without Scattershot
When you are forming a war zone for high levels, you are well-equipped with the best anti-war towers. But how to use air-defense, eagle artillery, archery, and cannon tower in the best way is most important. In this base design, the Town Hall is centralized with heavy boundaries and anti-defense towers.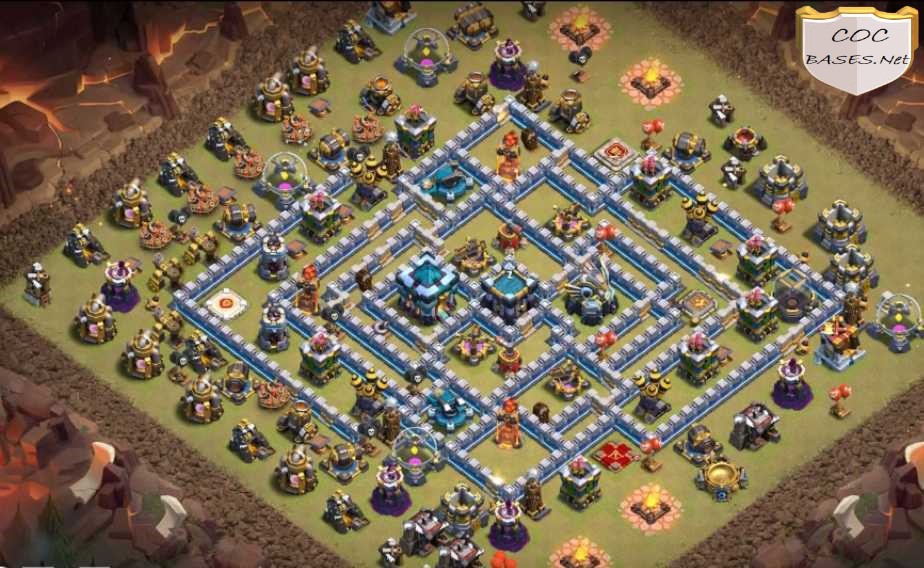 Anti 3 Star War Base Town Hall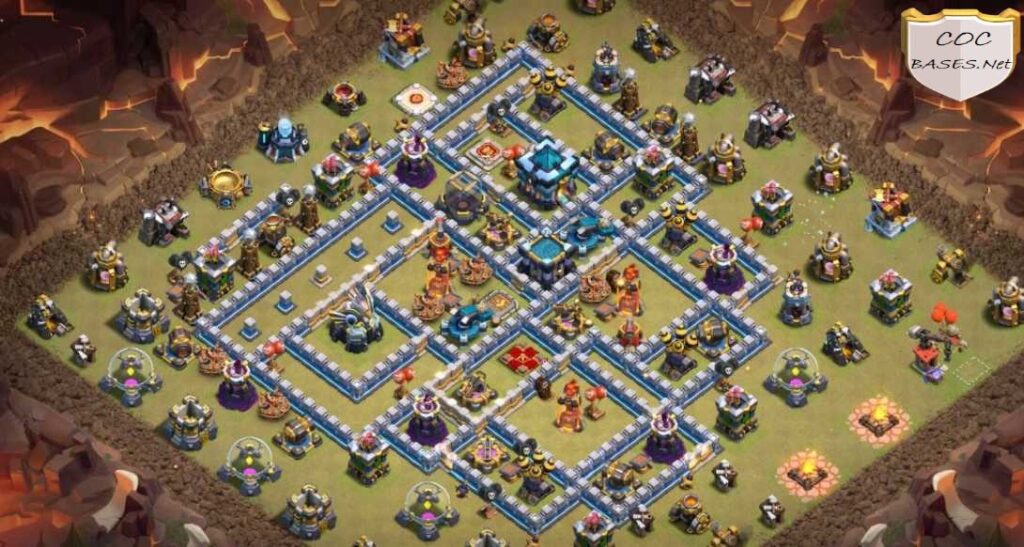 TH13 War Base Anti Electro Dragon
This war base layout is not centralized, many people like side-base, so for those people, we have added this design. The town hall is at one corner of the base with heavy walls boundary. Outside the boundary, there is a heavy defense army ready for the war. This th13 war base link is best when you want to save your Town Hall.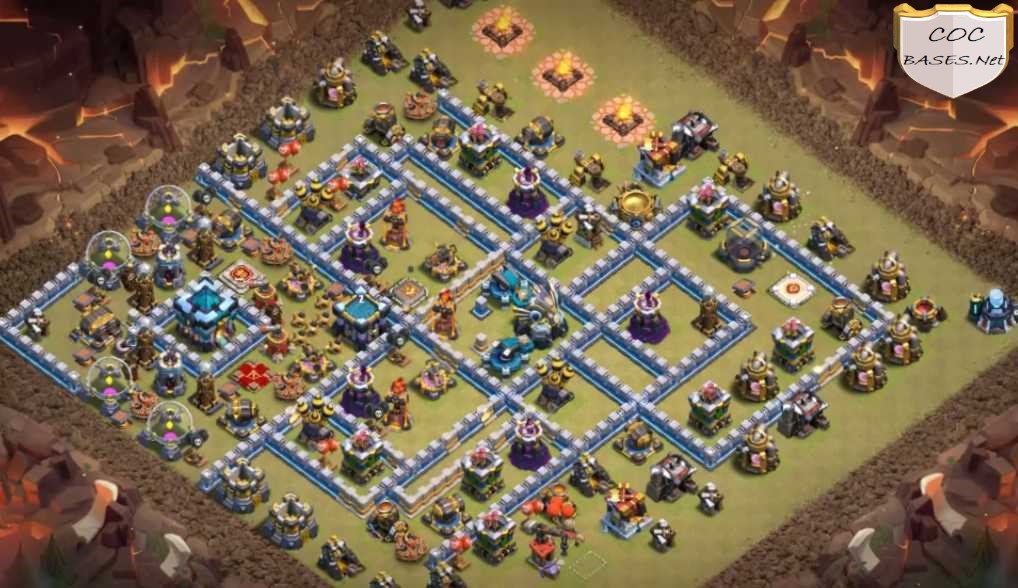 Anti 1 Star Town Hall 13 War Base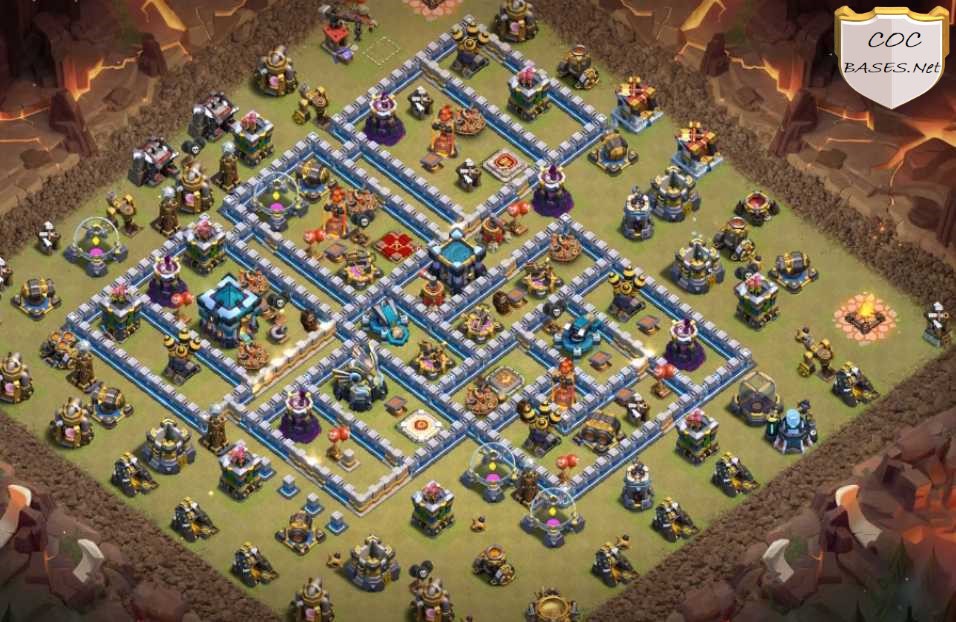 Conclusion
We hope it would be now easy for you to choose the th13 war base links base for your clash of clan upgraded levels. These bases are simplest and very easy to go when it is all about War! Town Hall 13 is a more advanced level with amazing features to have fun and trilled war.
Also See