Best th10 war base, an amazing level of the game clash of clan, is becoming one of the most played levels. The theme of TH10 clash of clans base is molten lava, the main tactics are the same with new upgraded features and buildings.
The th10 war base new hero is unlocked with more difficulties and challenges. Your base must be the finest and more strategically planned than your opponents. For this, you need to prioritize a few things, firstly the selection for upgrading the buildings.
Secondly, the placement of buildings and towers is very important as each tower has a protection range. Thirdly, the compartments as if the best th10 war bases are divided into more sections, it means your base is more secure. If you keep in mind these three things and try to improve them in each town hall base design, then there will be no opponent that can win over you.
Best TH10 War Base 2024
Here in this best th10 war bases guide, you will get to know more about amazing war bases. It is very important to build the best th10 war bases if you are playing in war mode. If your base is not impressive then it will be very hard for you to win the game.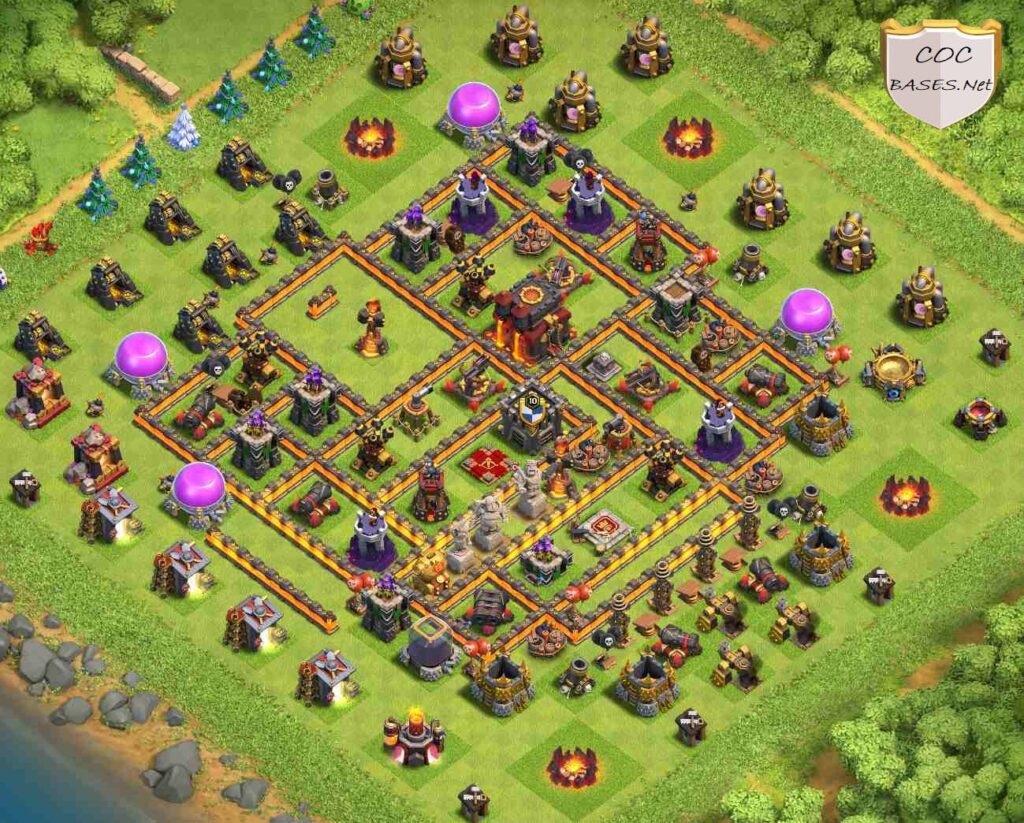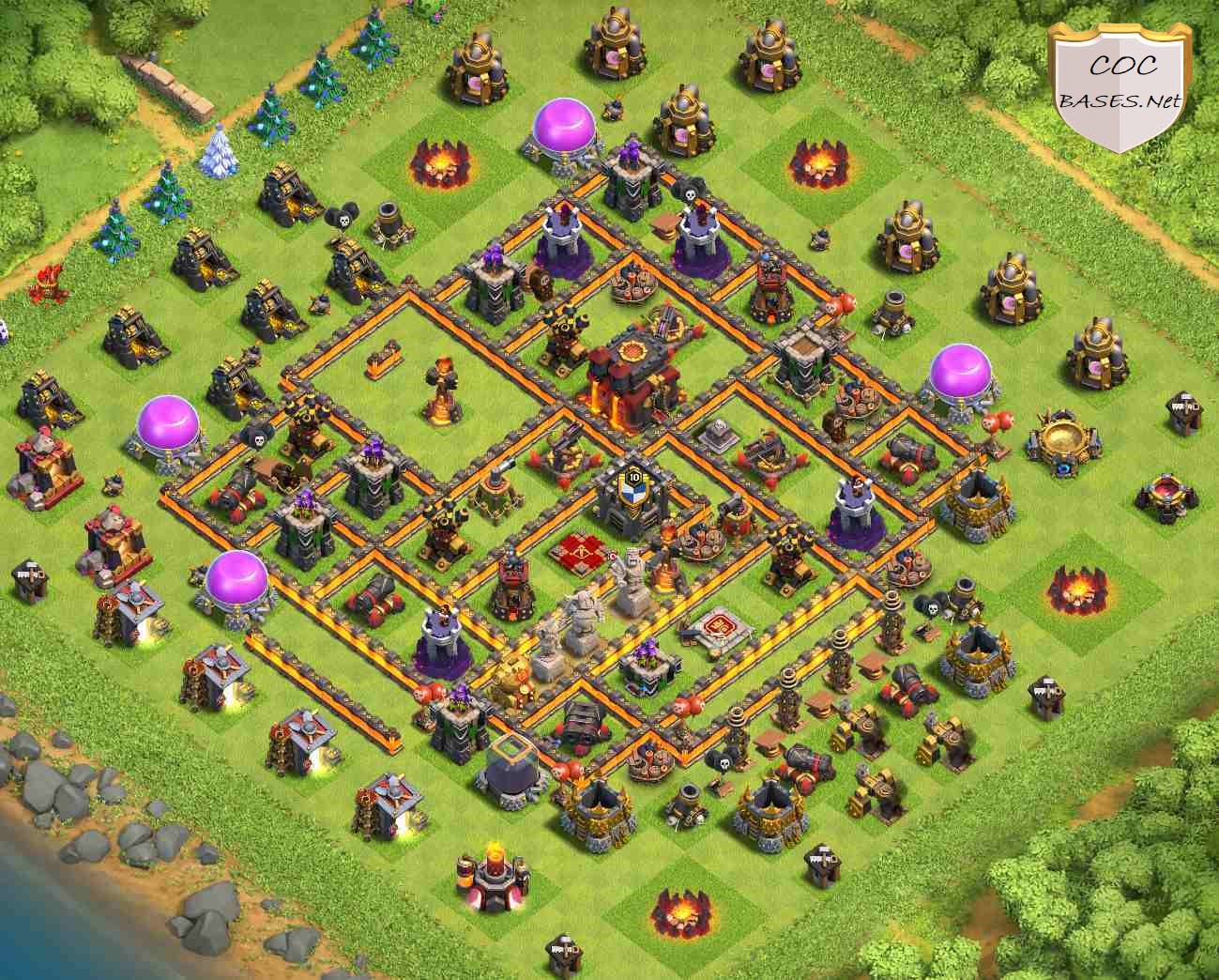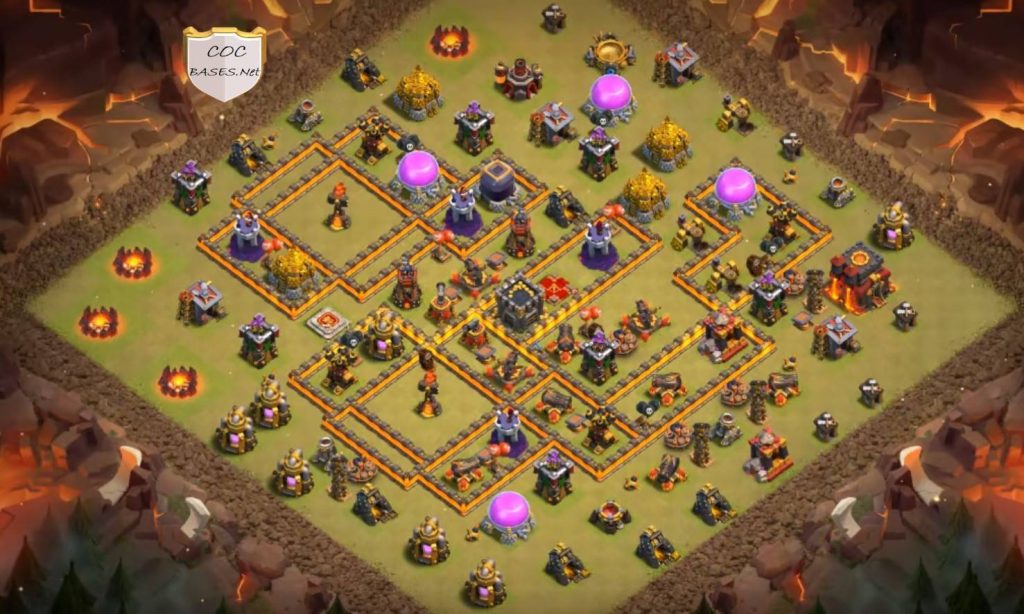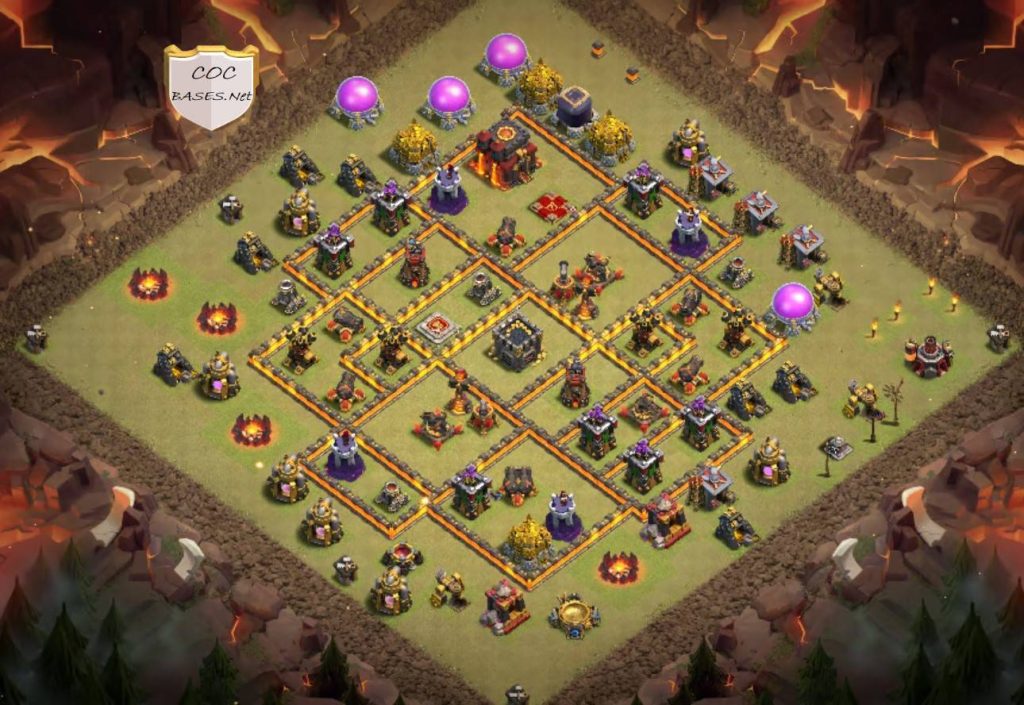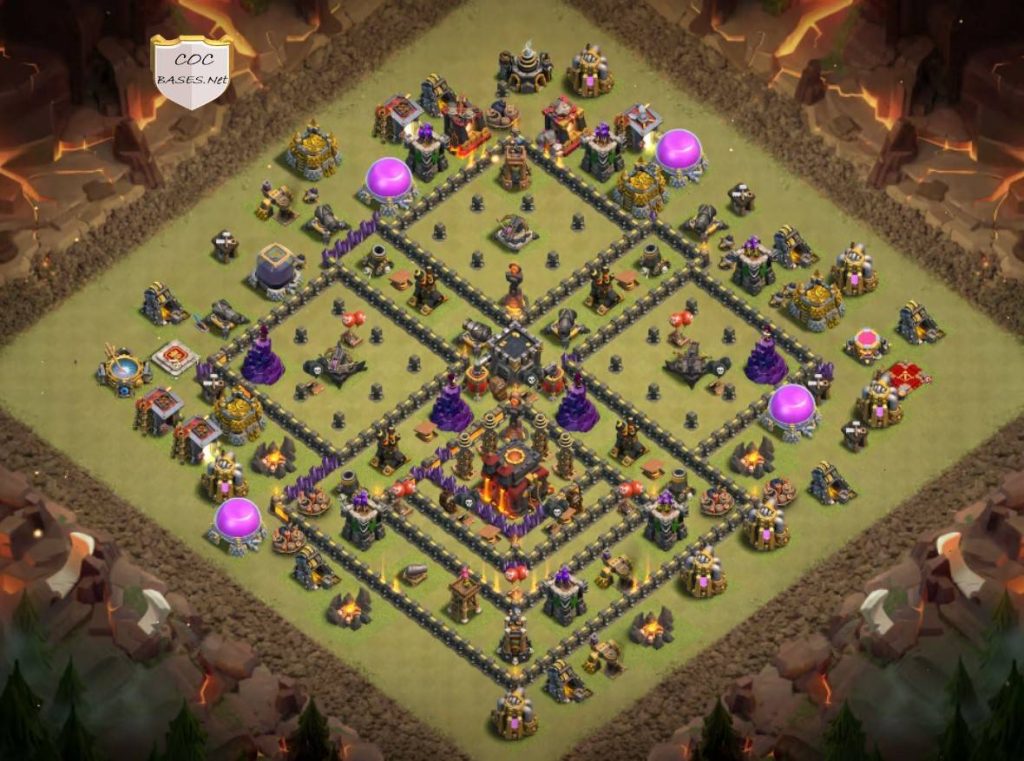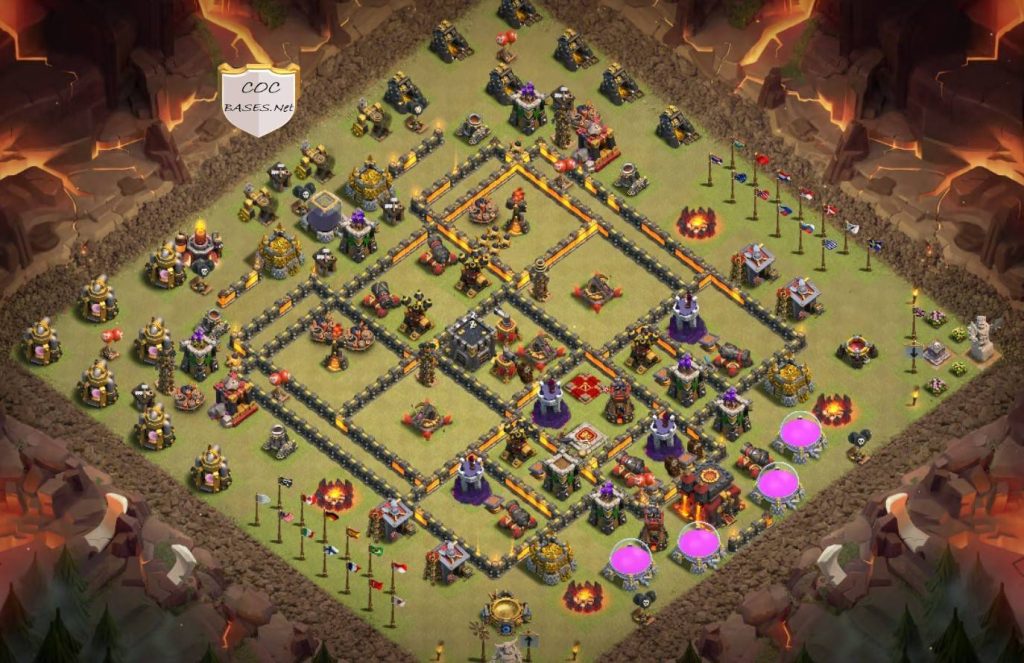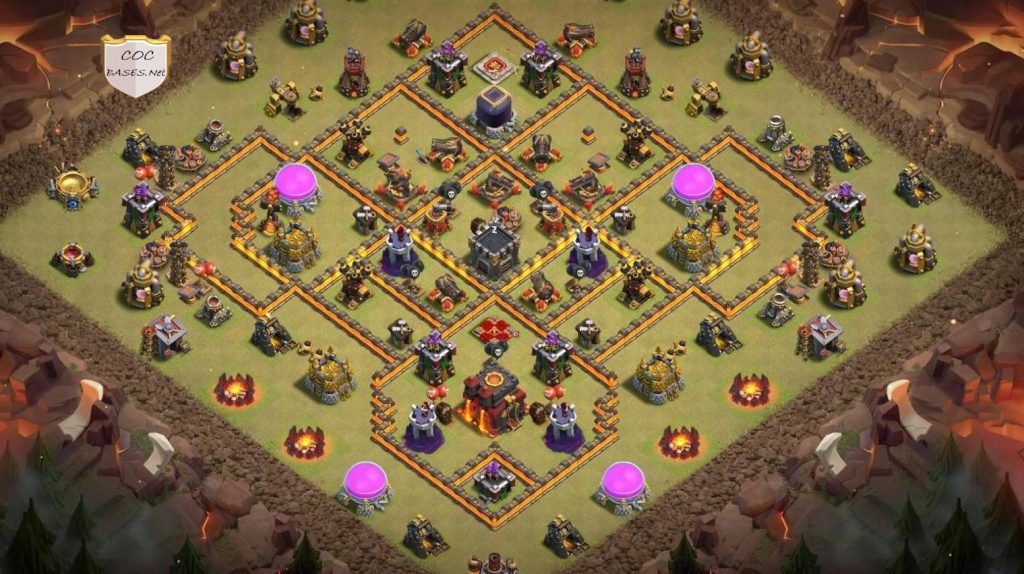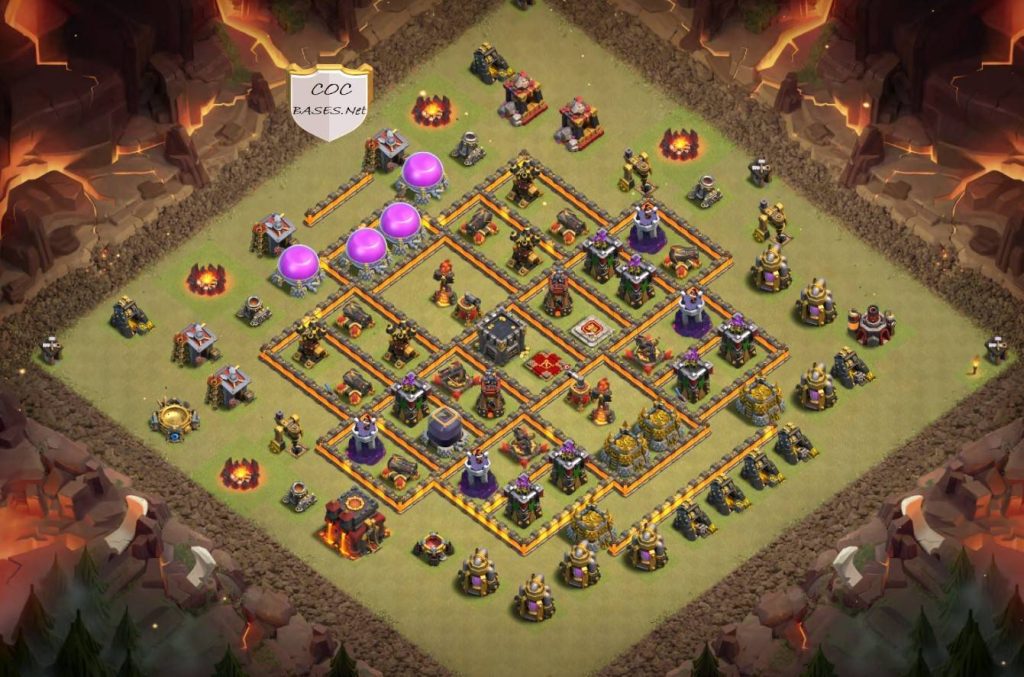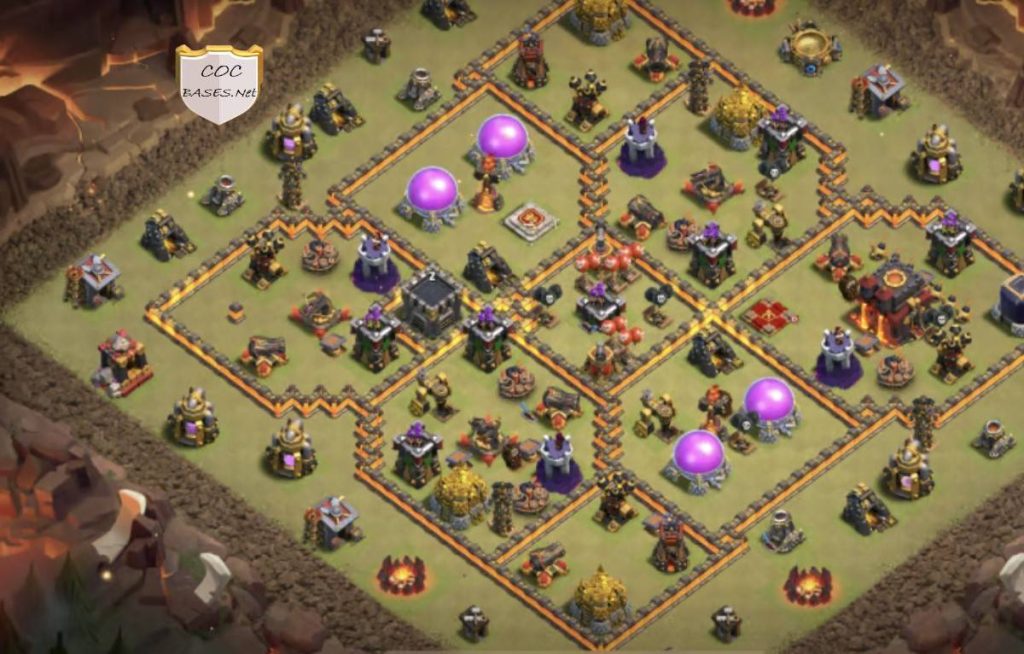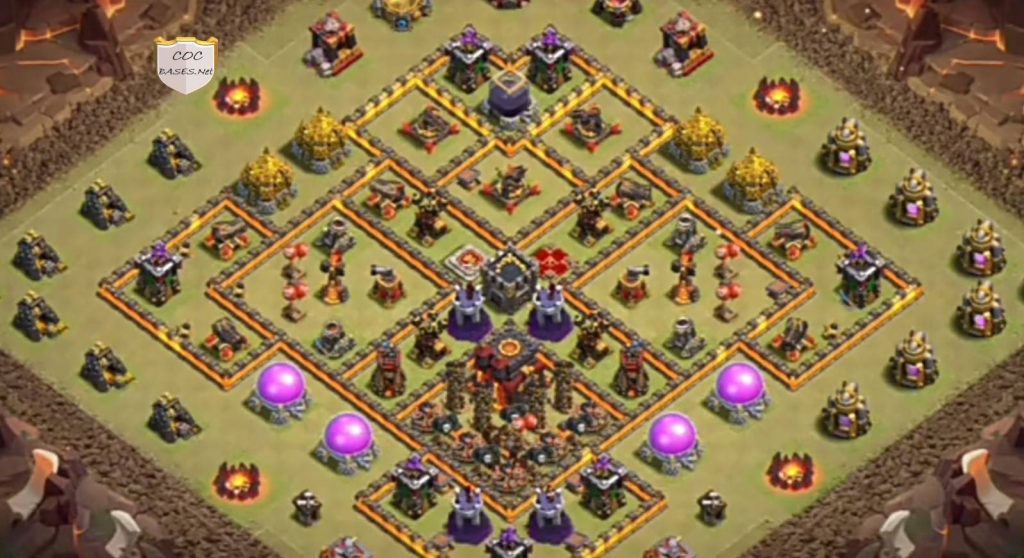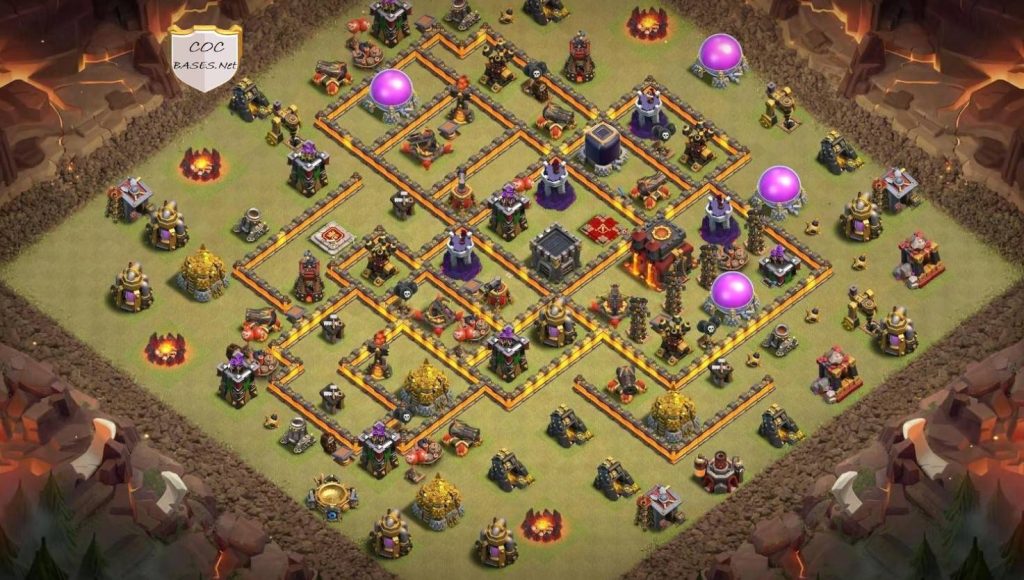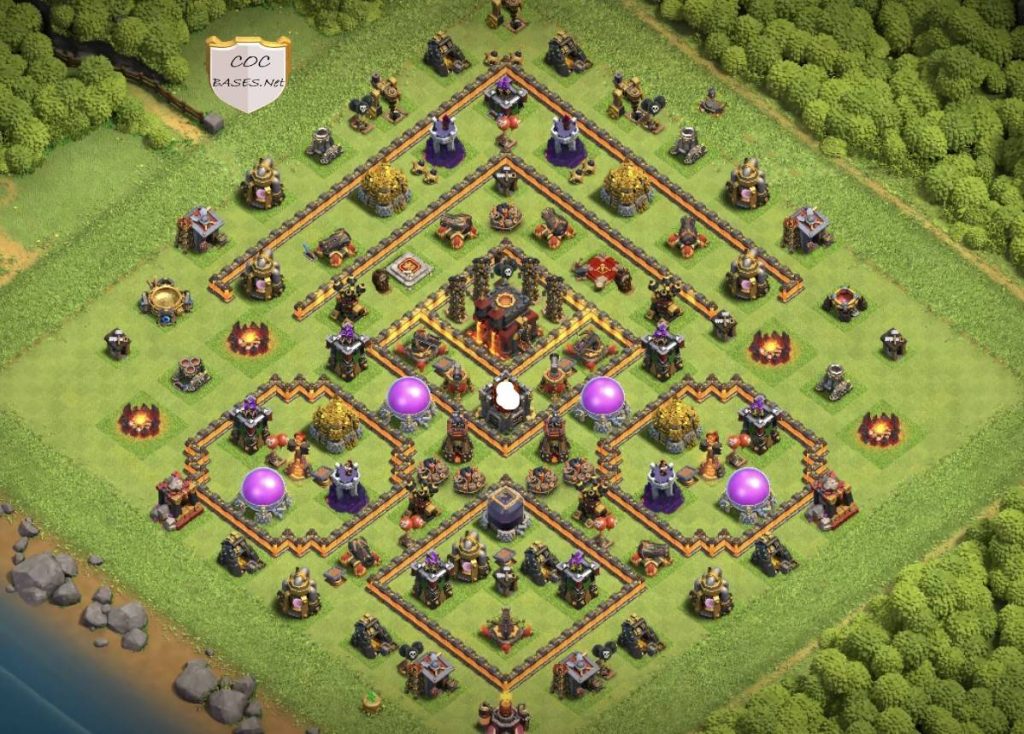 Clash of Clans Town Hall 10 War Base Anti Everything
The best part of the th10 war base layout is that players don't have to worry about the storage and resource towers. As in the war zone base, either you have to destroy the base of the opponent or save your village from attackers. In this, you don't have to secure your troop from loot.
The main focus is to save the town hall and in most of the bases, it is centralized for purpose of protection. Mainly, the base model of the game is divided into four types i.e. trophy base layout, farming base layout, hybrid base layout, and war base layout.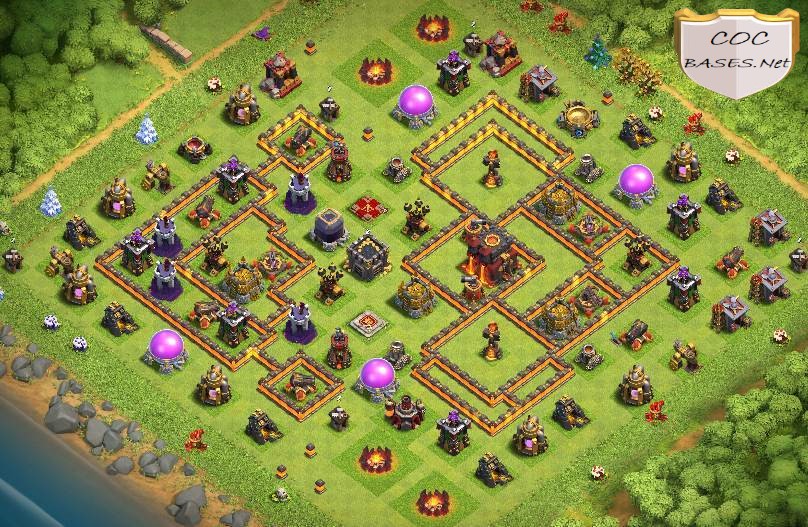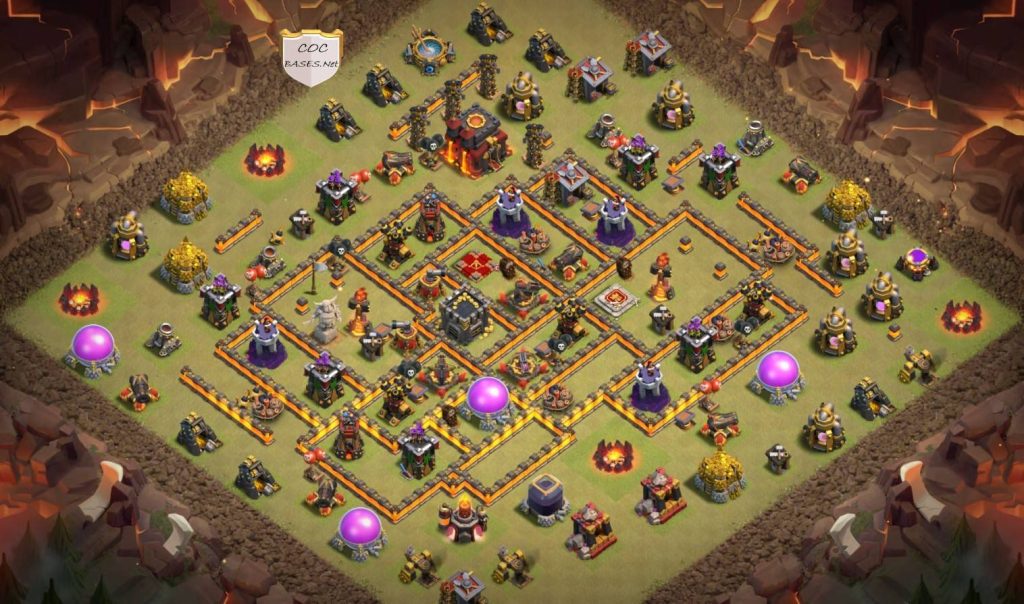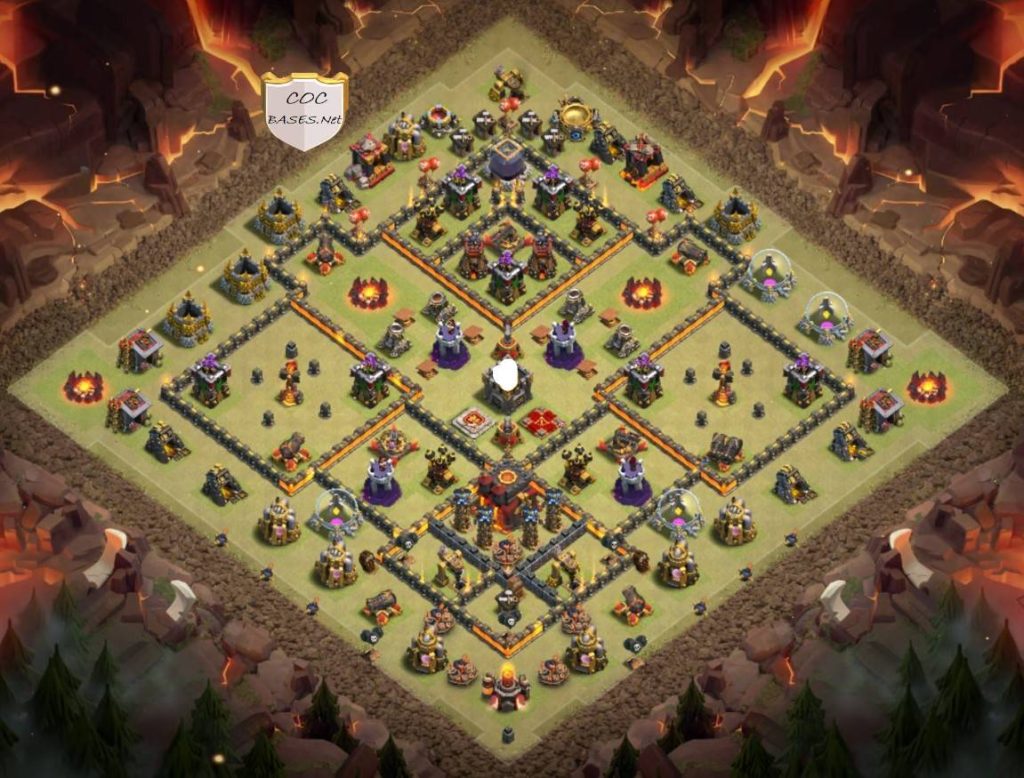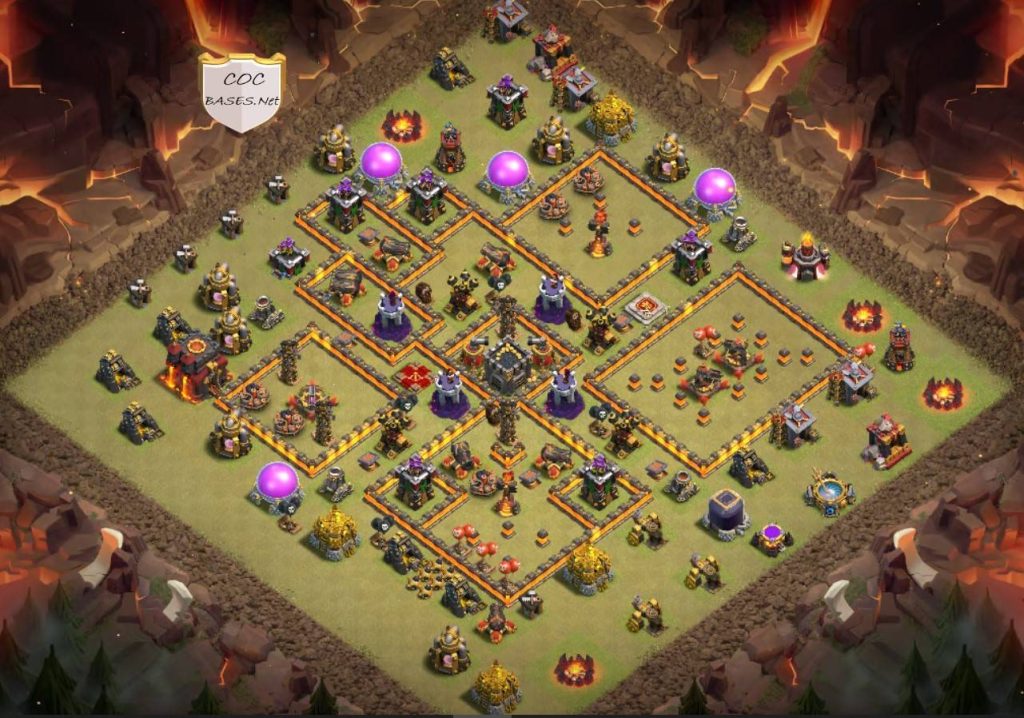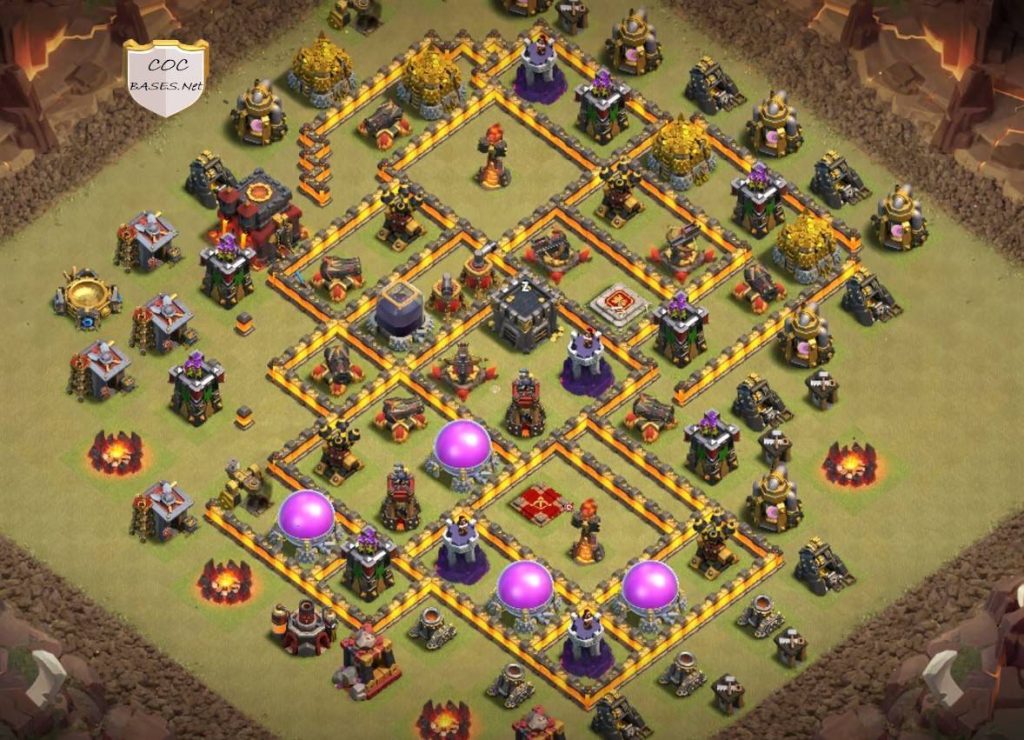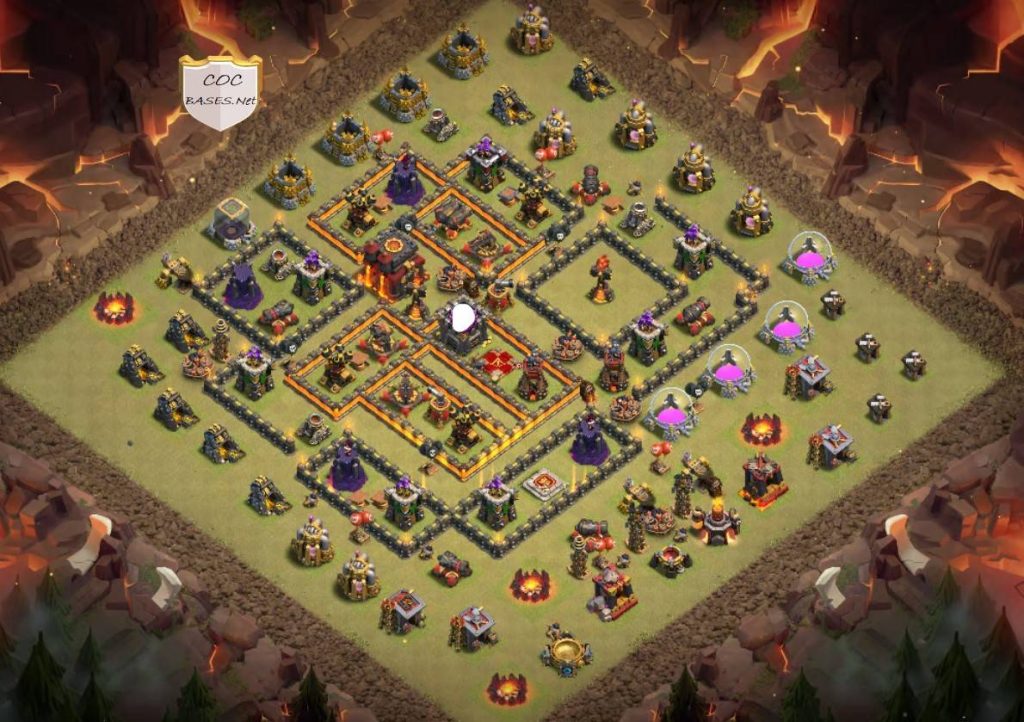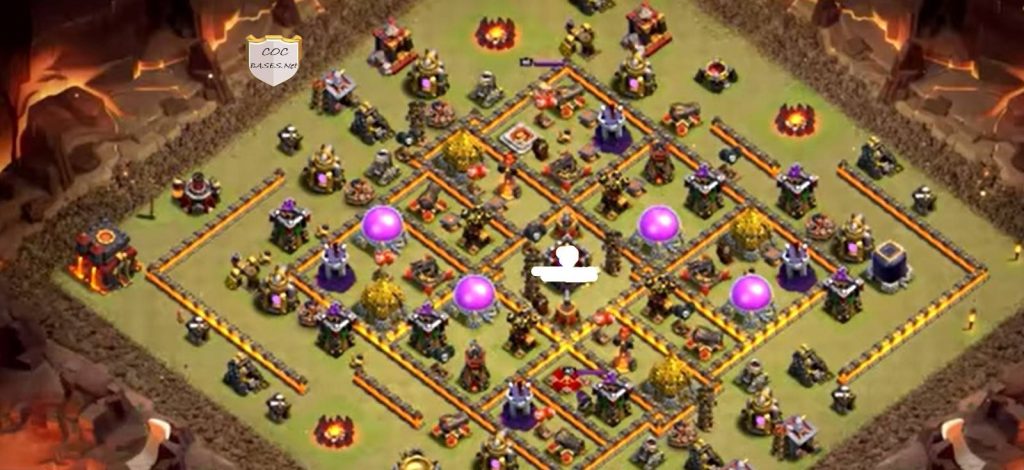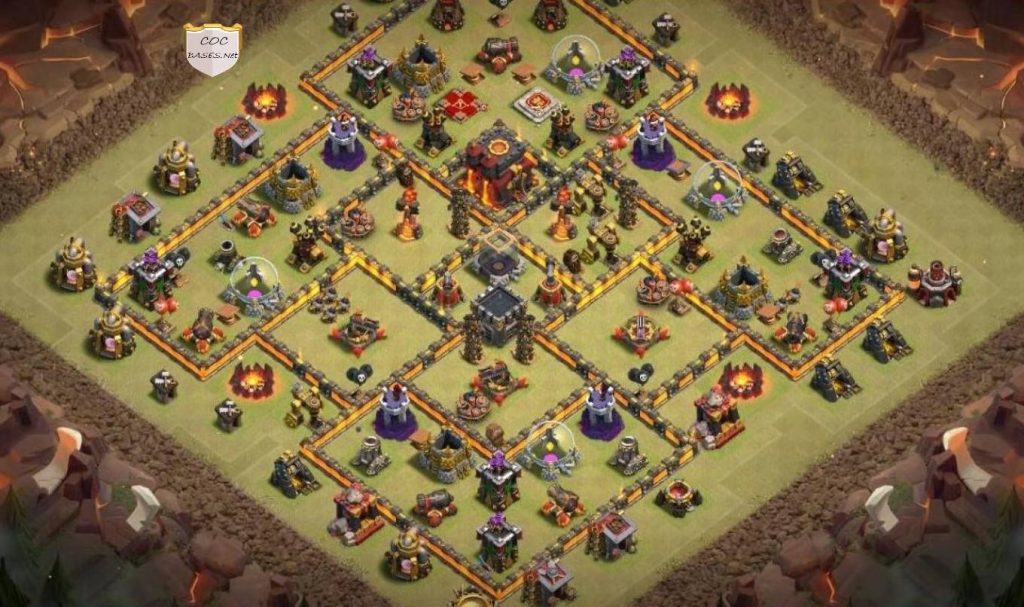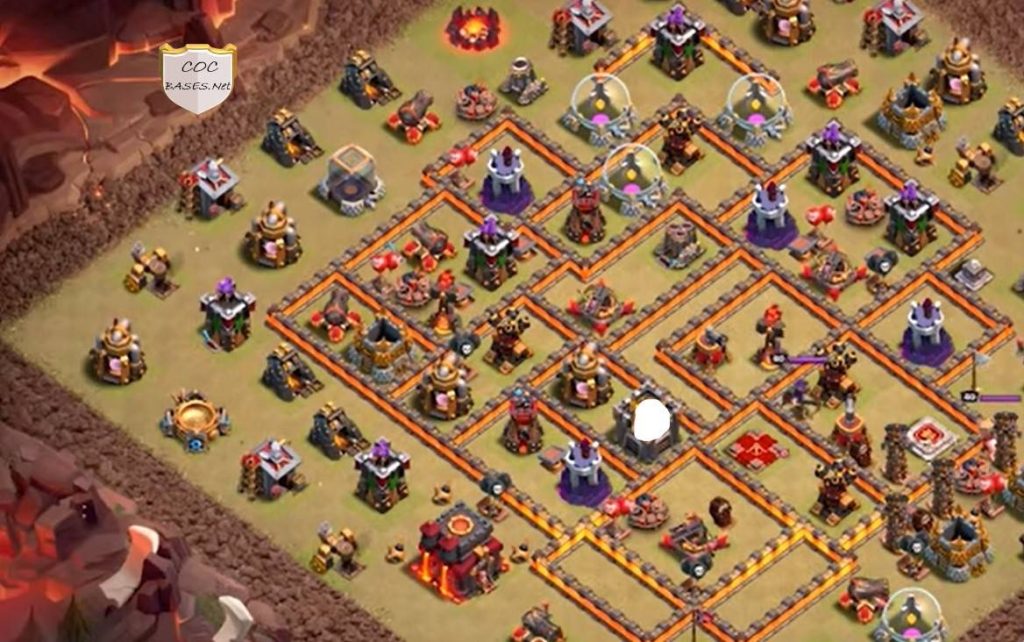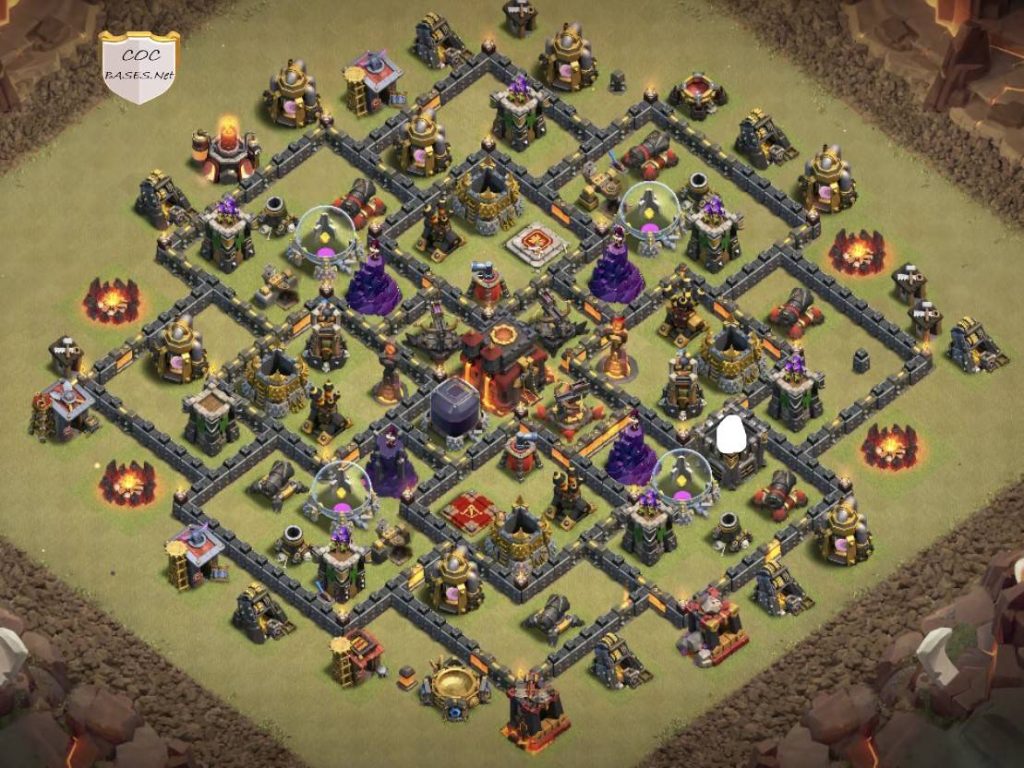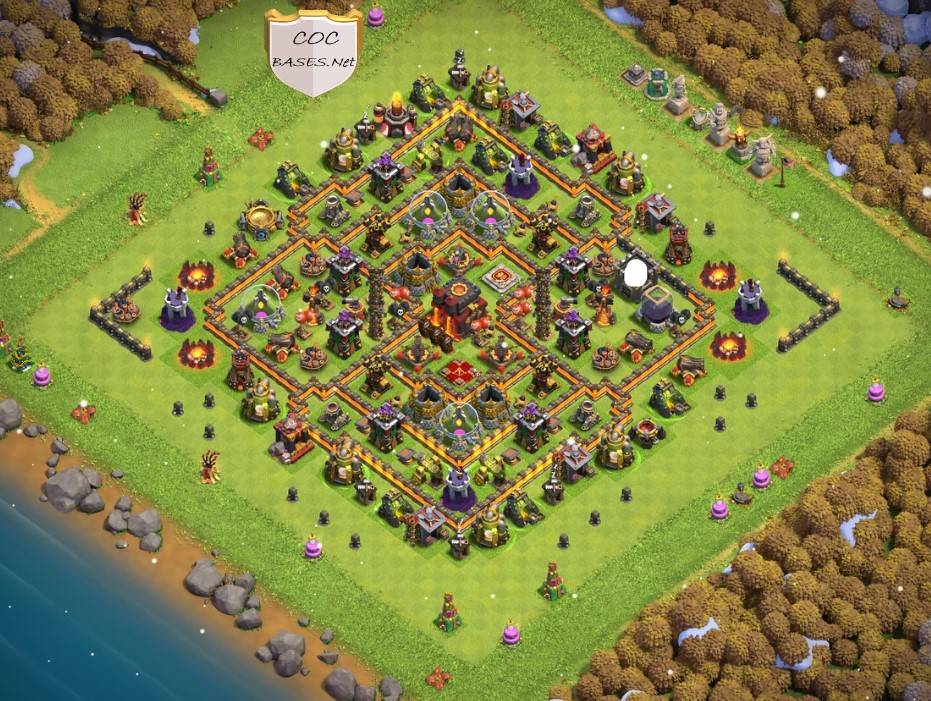 Town Hall 10 War Base Anti 3 Star Link
Each mode has different types of priorities i.e. in a farming base, the storage towers are very important while in a war base the protection of town hall is important. In the beginning levels, it was hard to make a well-protected war zone as there were fewer walls and buildings. But in TH10 new upgraded army is there with some more amazing features.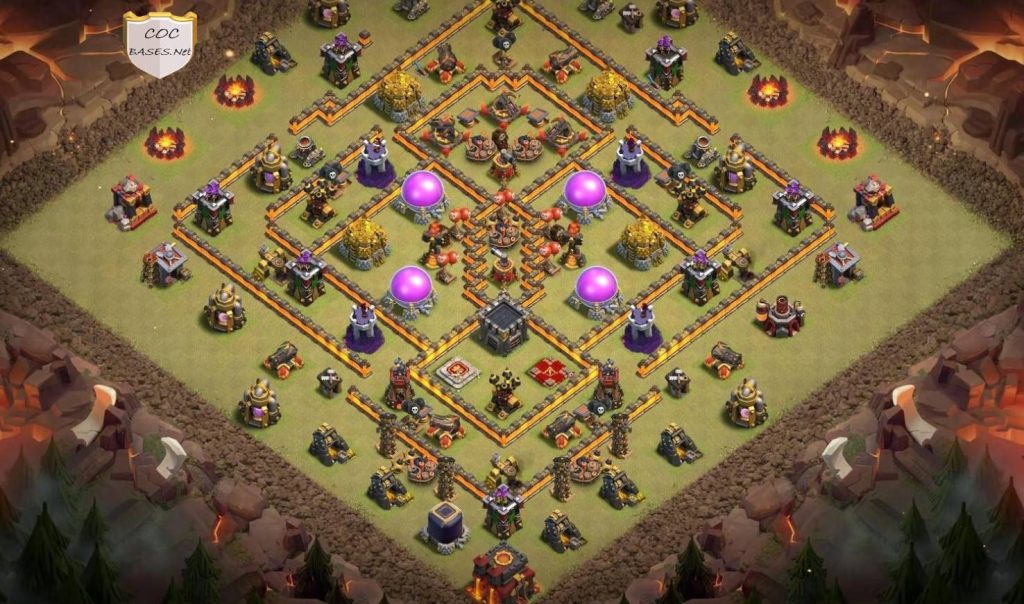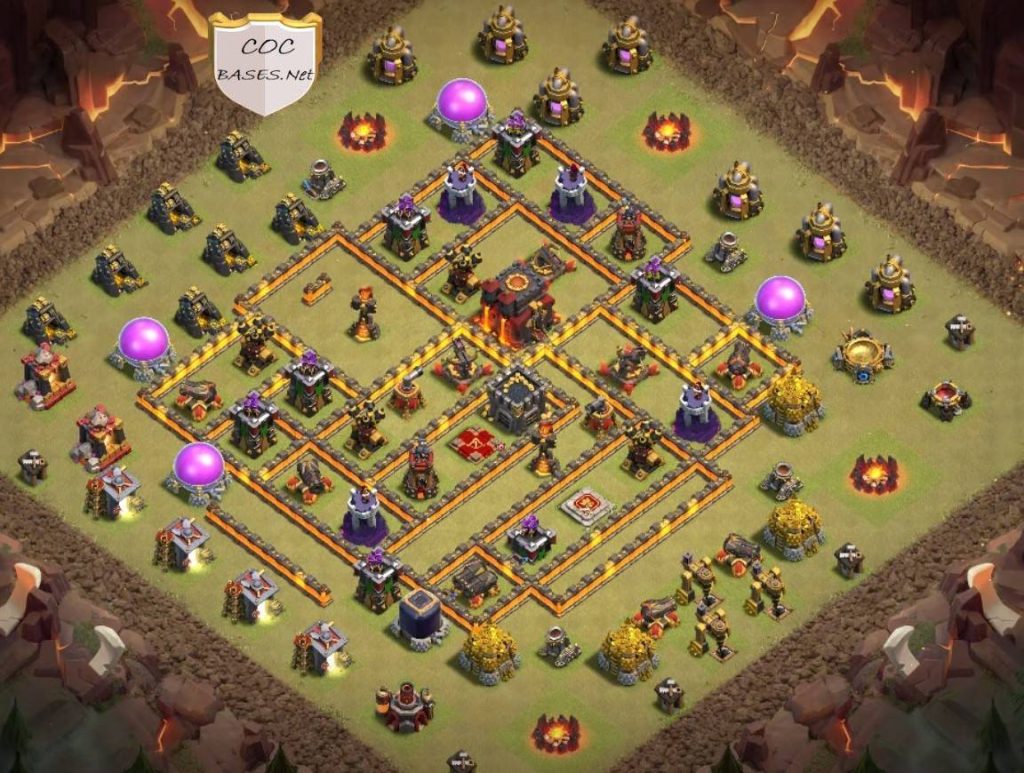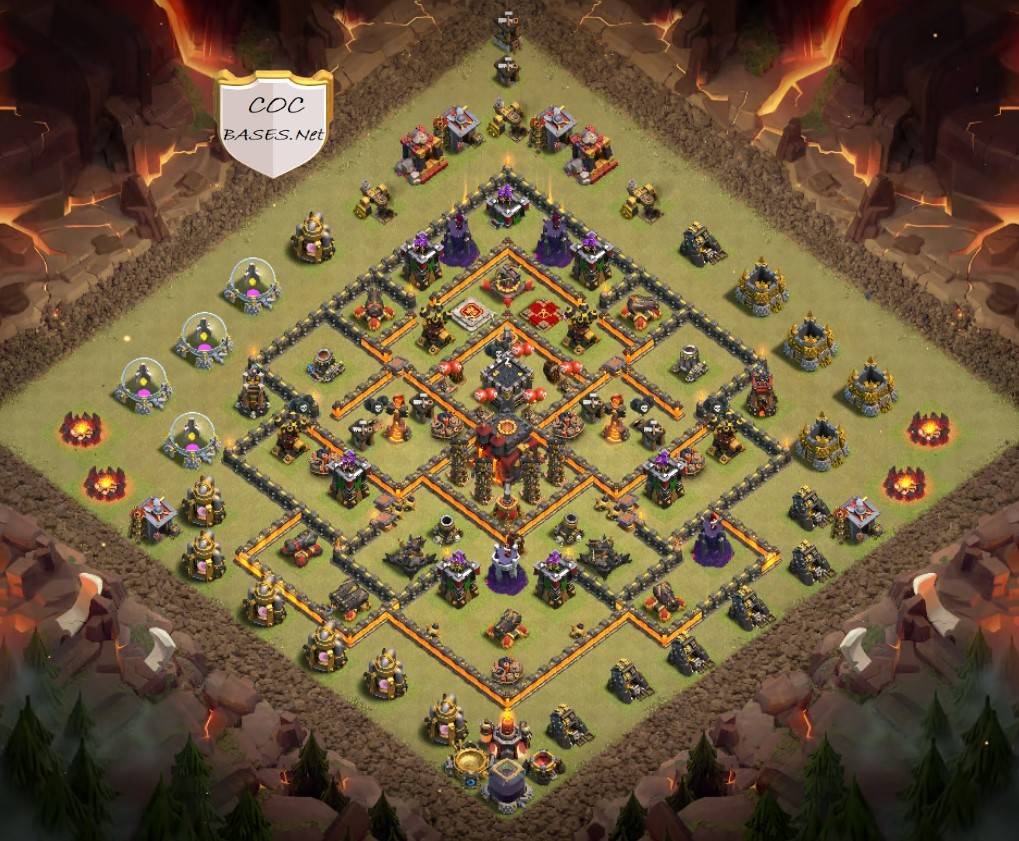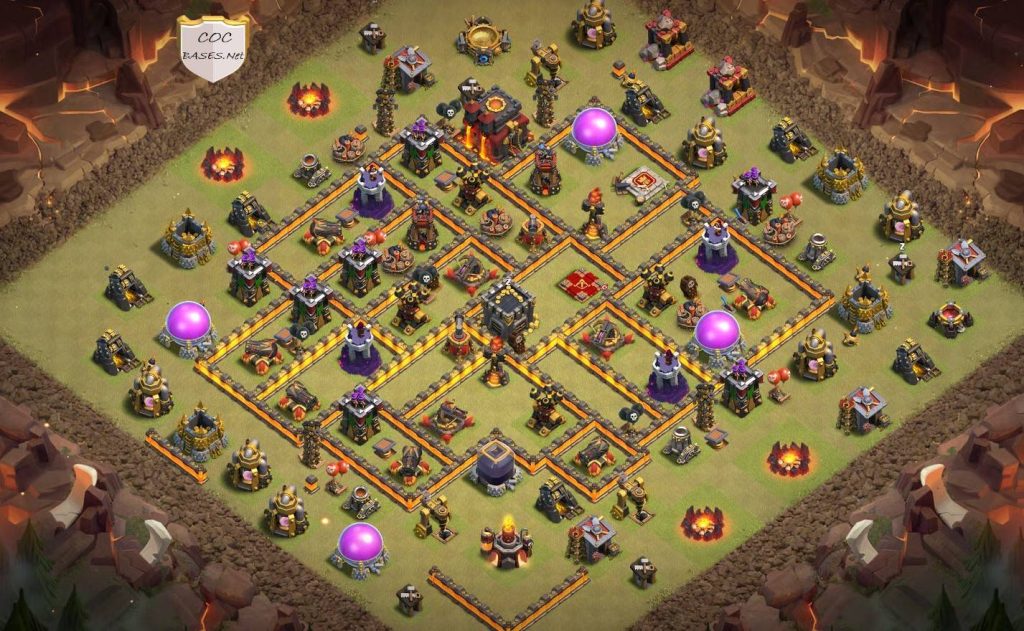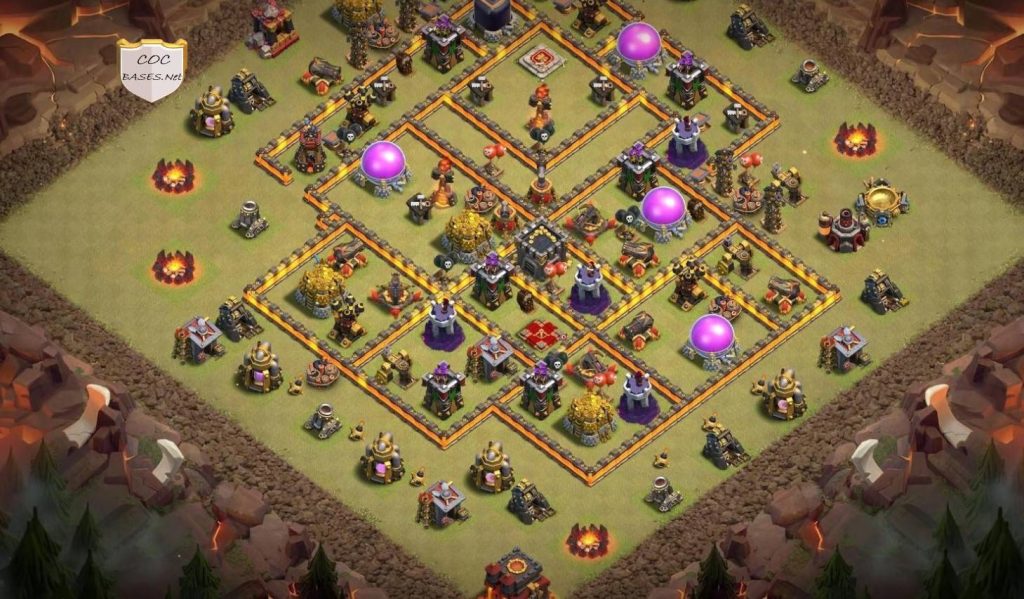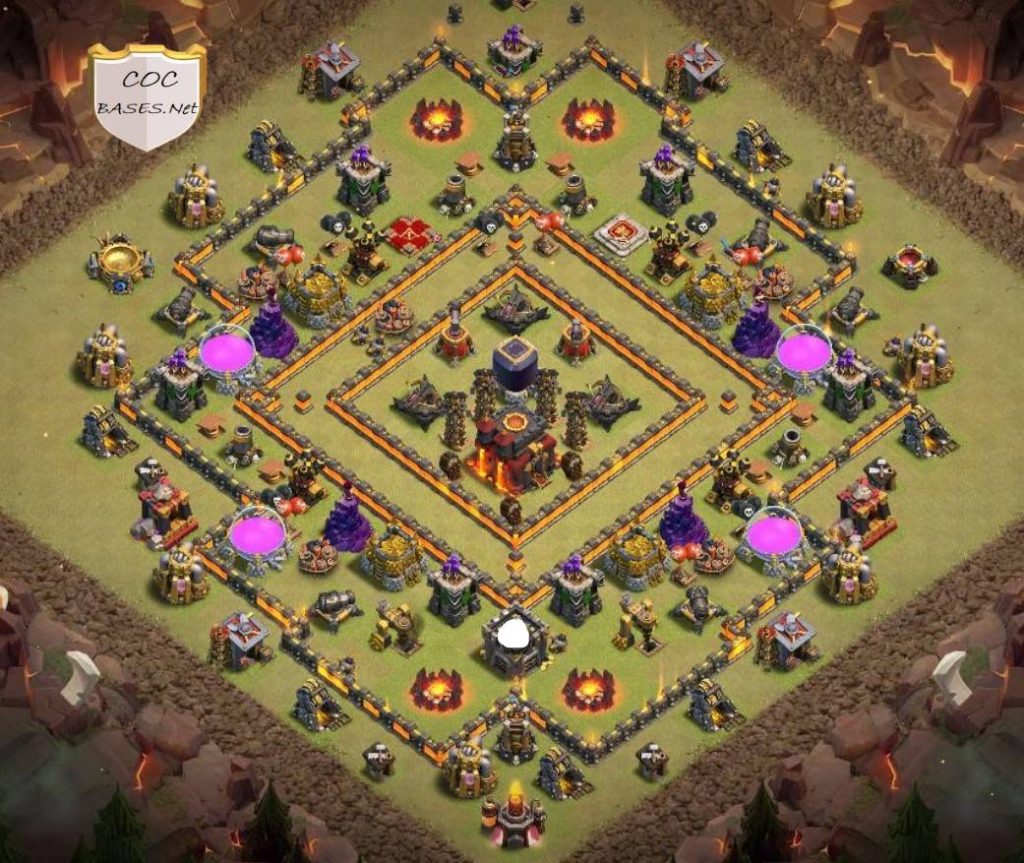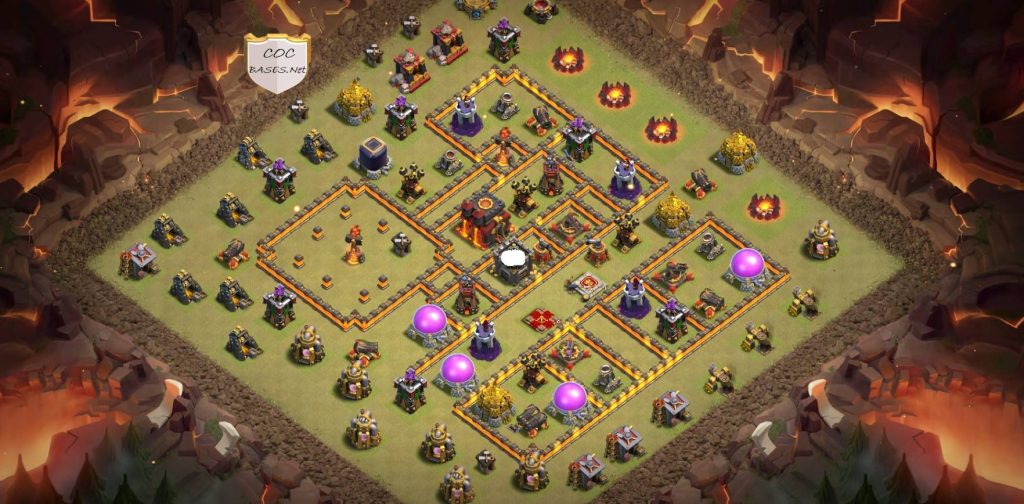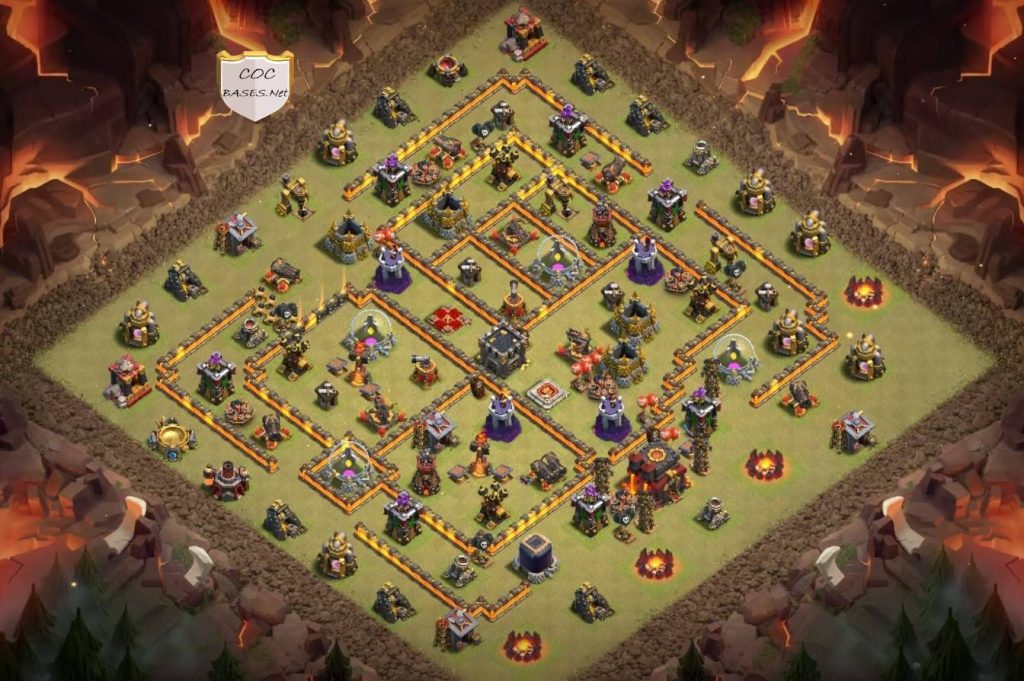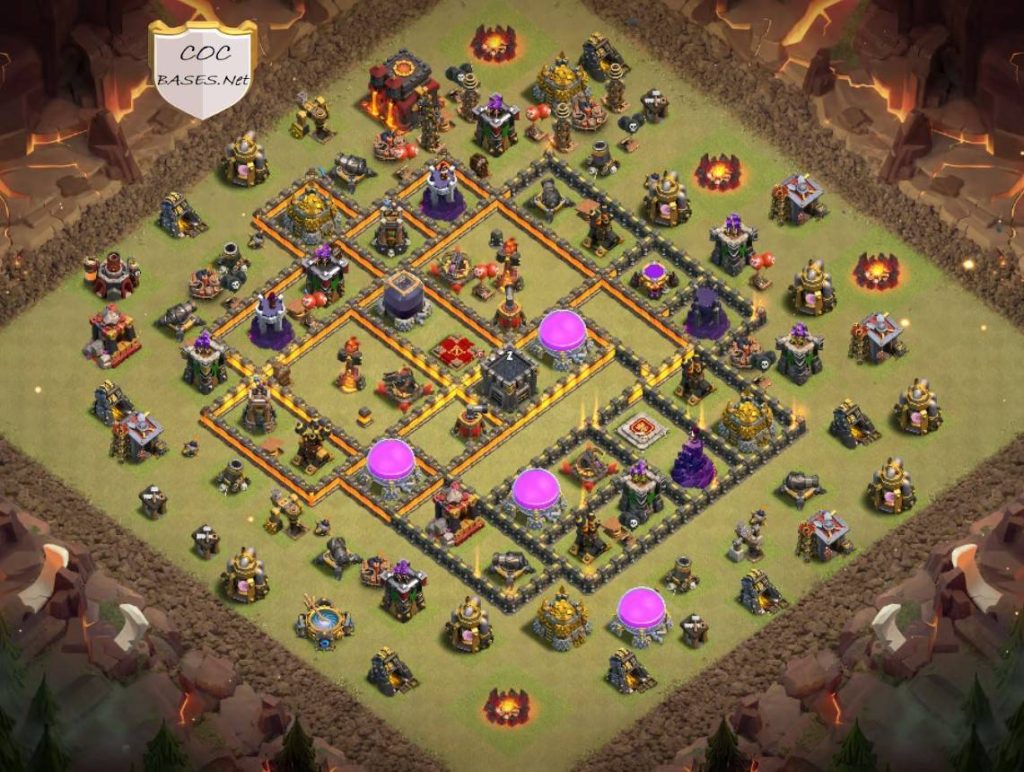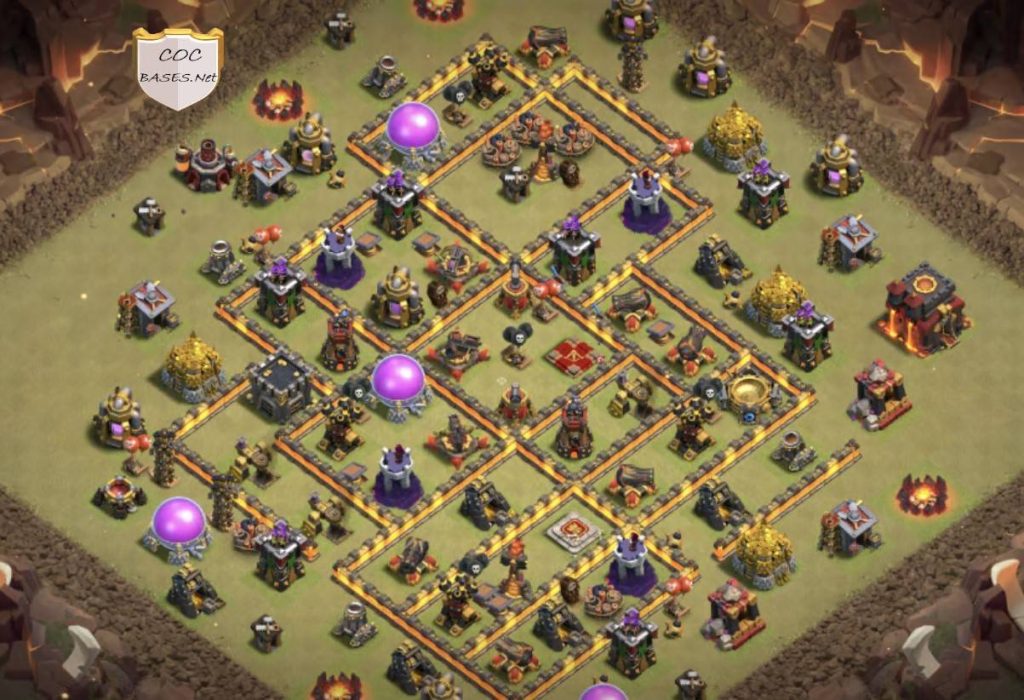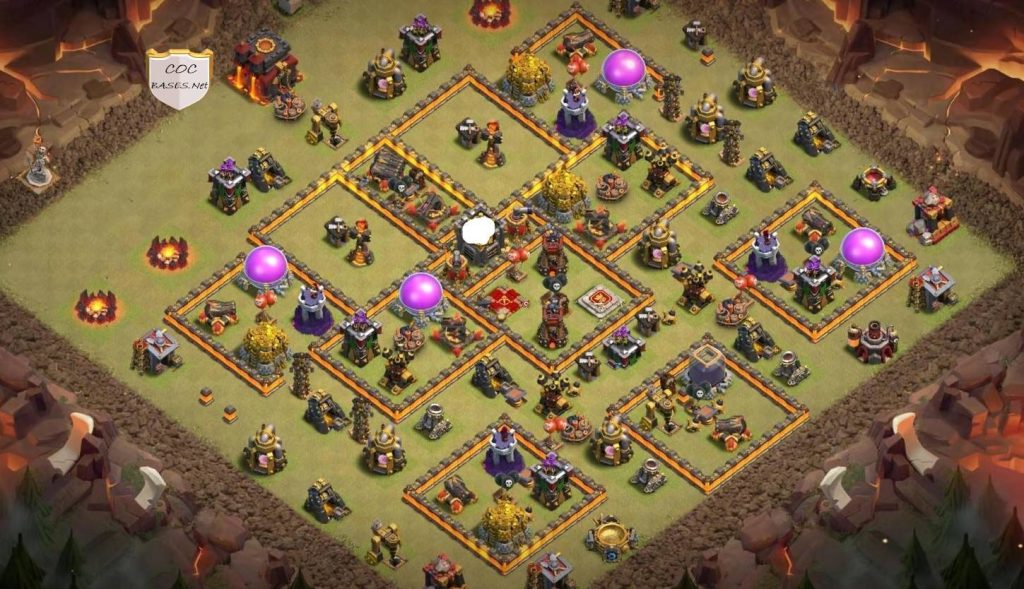 Anti 1 Star Town Hall 10 War Base with Download Link
This th10 base layout design is eye-catching as well as amazing to be played with. The town hall is centralized with an inferno, surrounded by a molten lava wall. Outside the central section, small bombs and air sweepers are placed with some gold storage towers. There are three more layers containing the best defense towers, army buildings, resource towers, and trappers. The placement of all the buildings is amazing which makes it one of the best th10 war bases.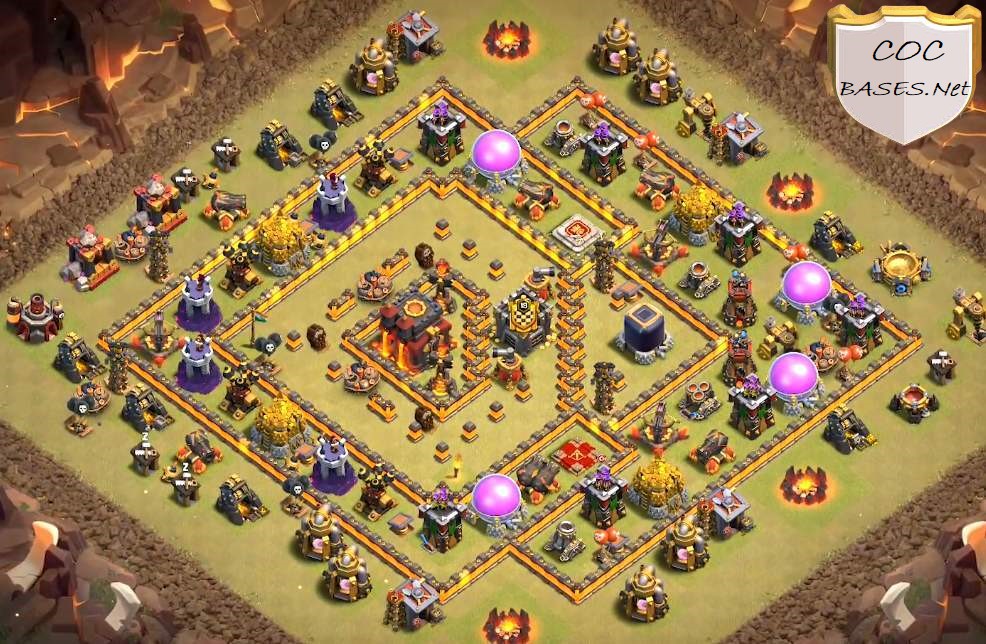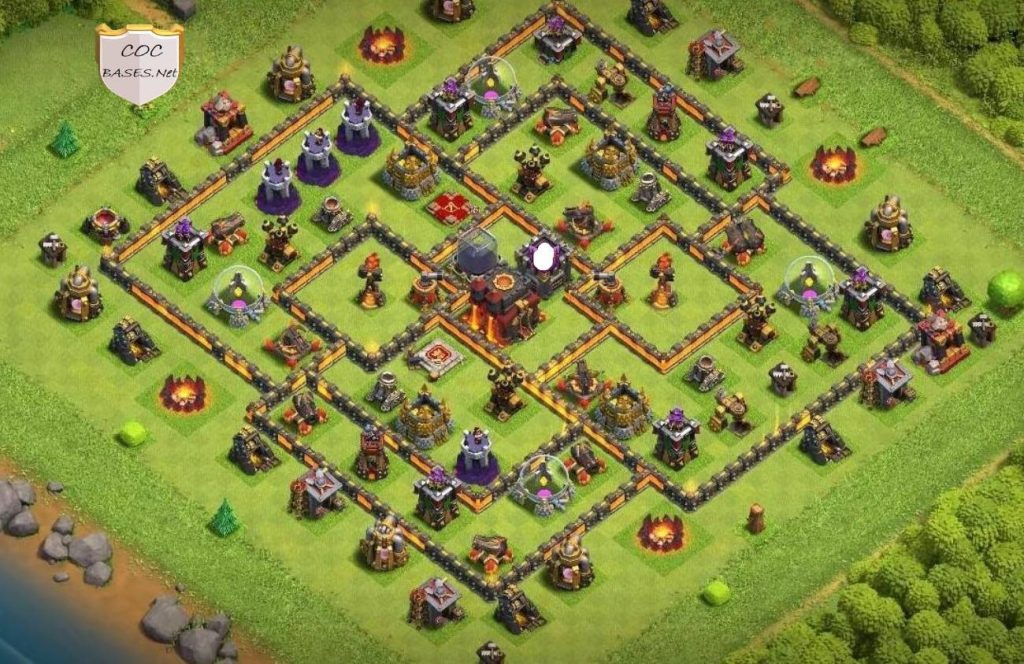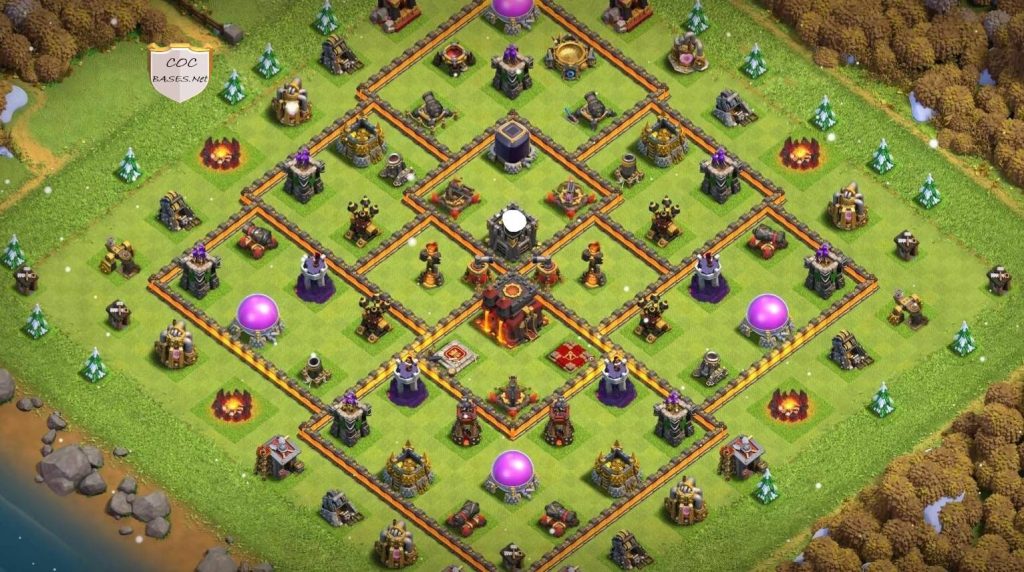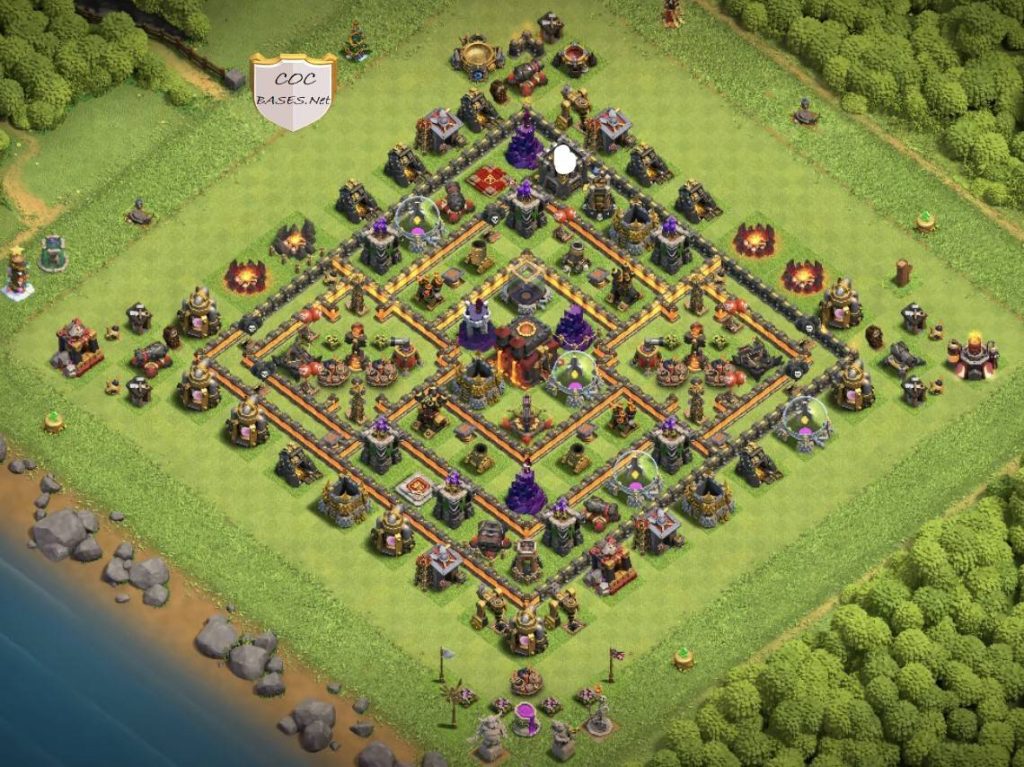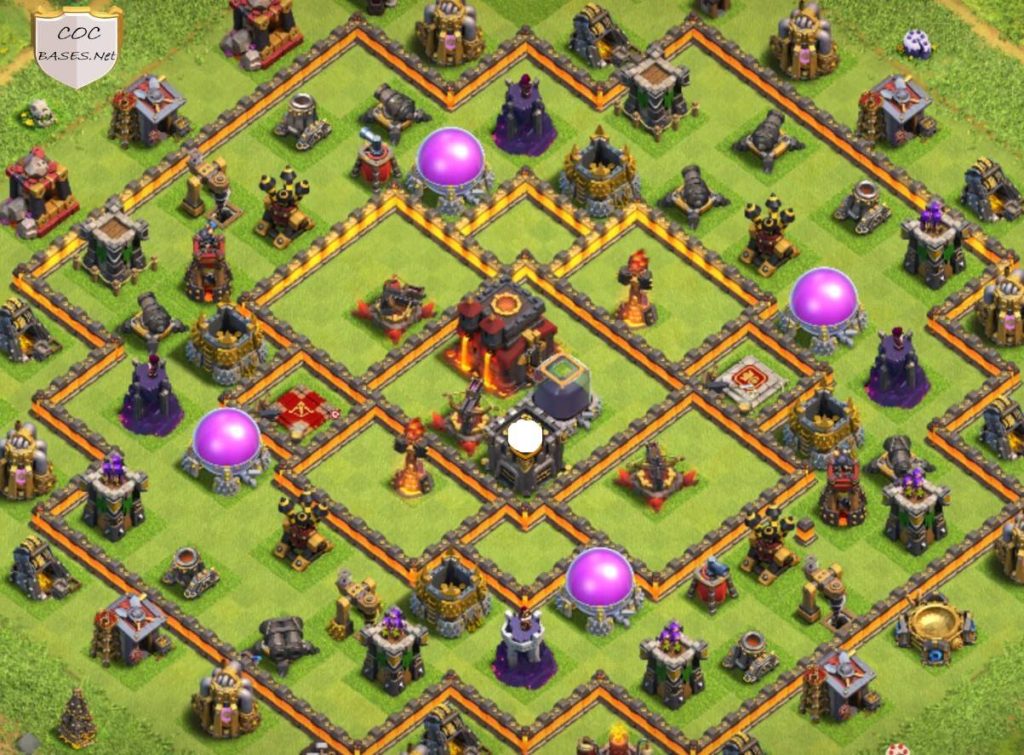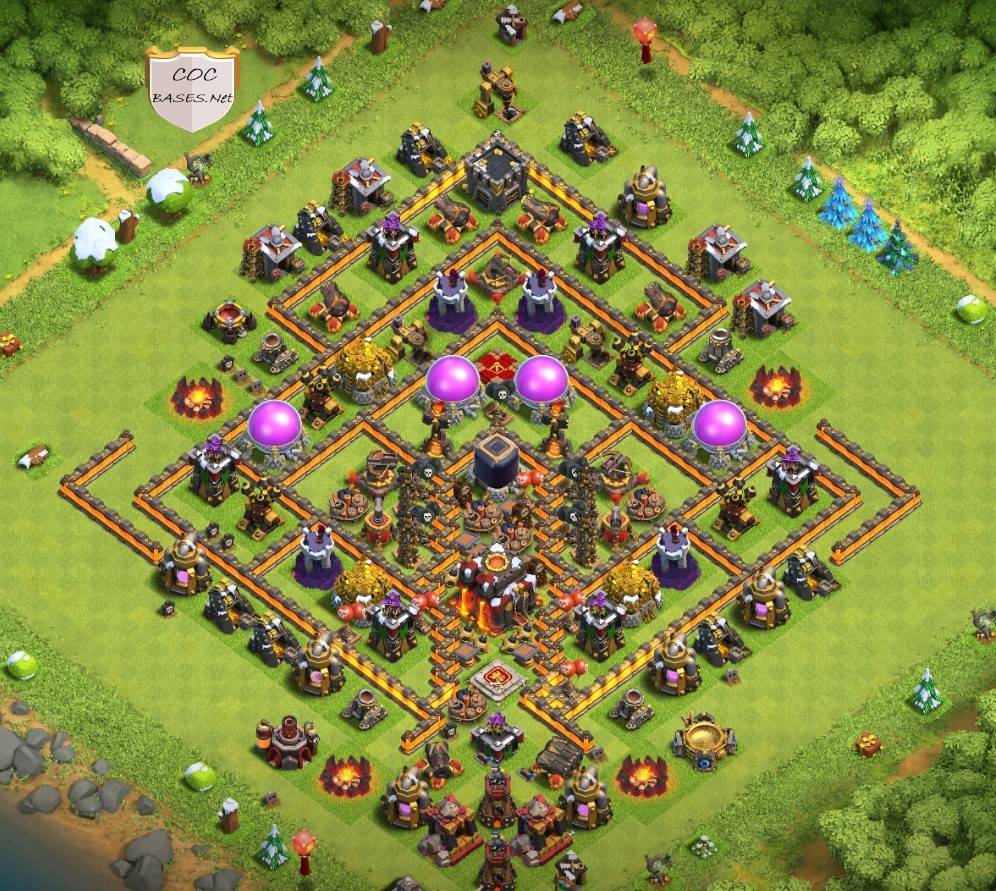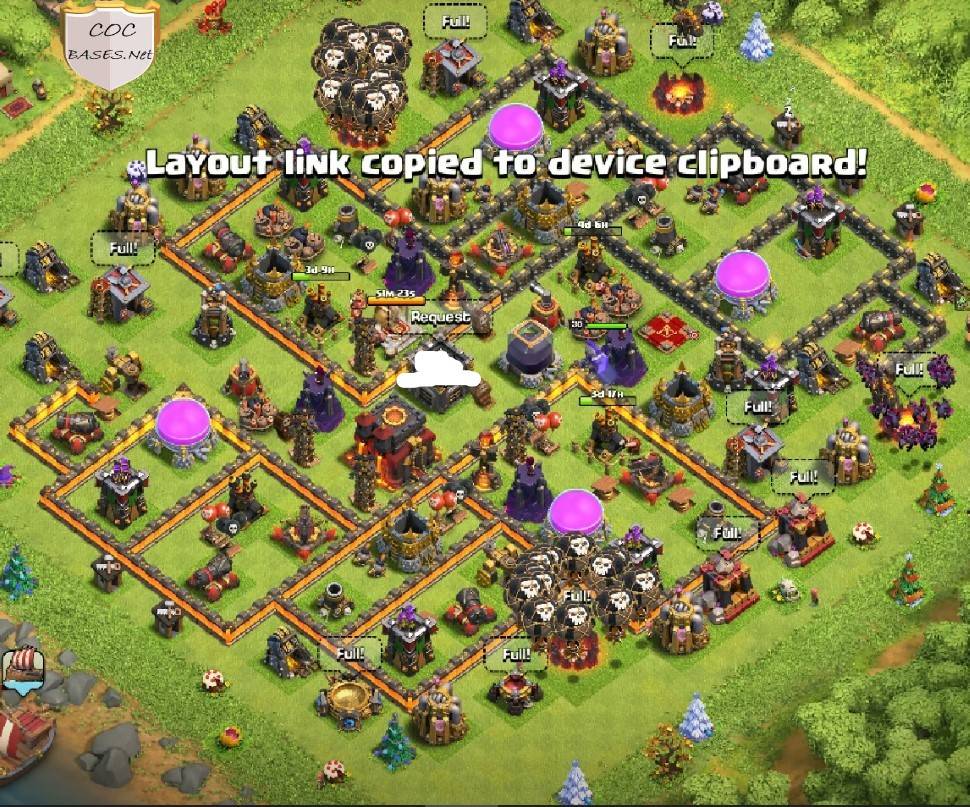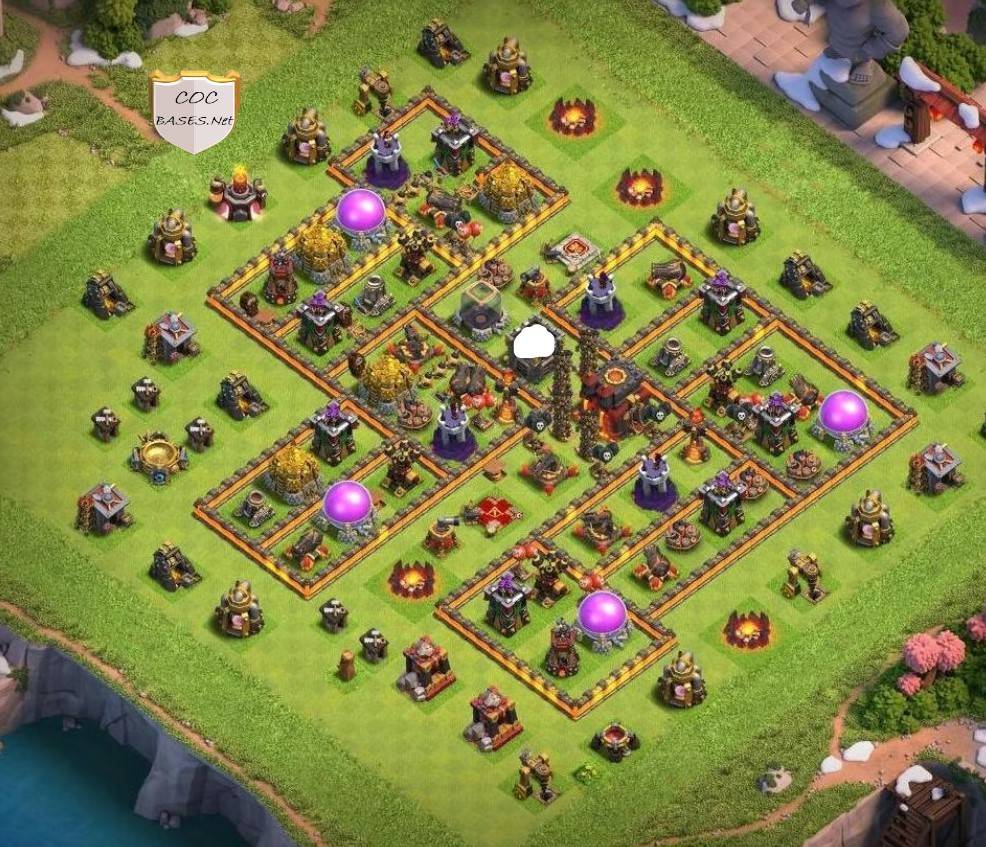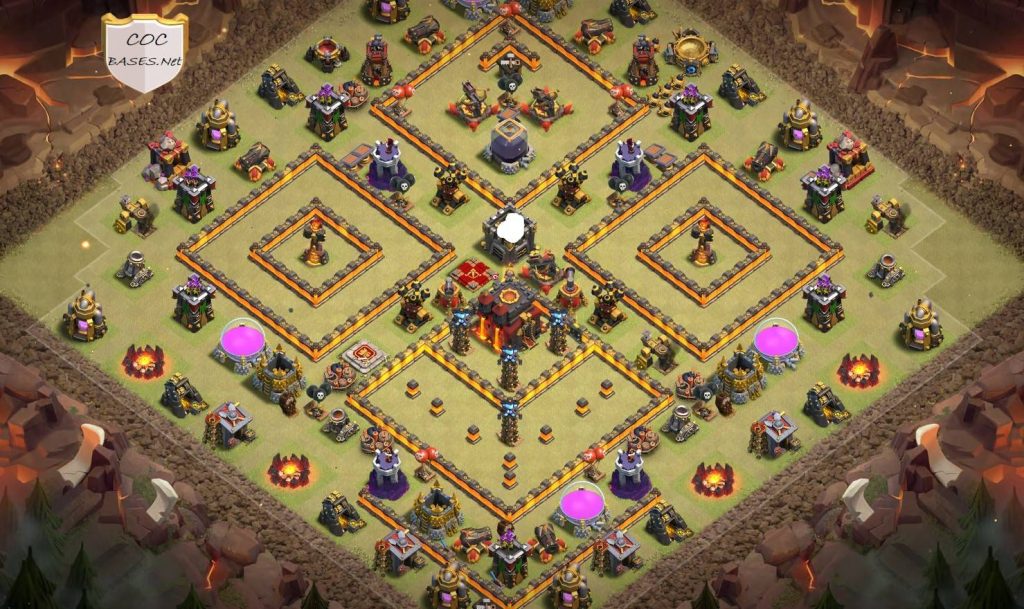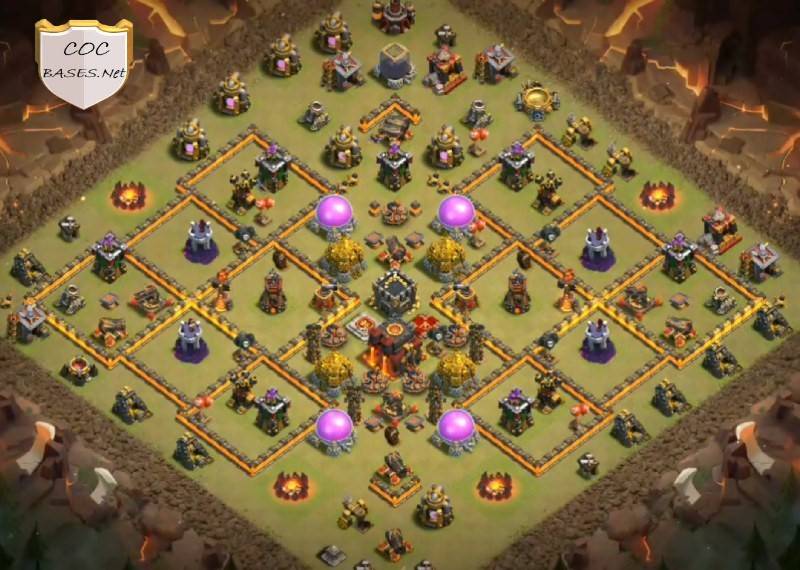 Best TownHall 10 War Layout Copy Link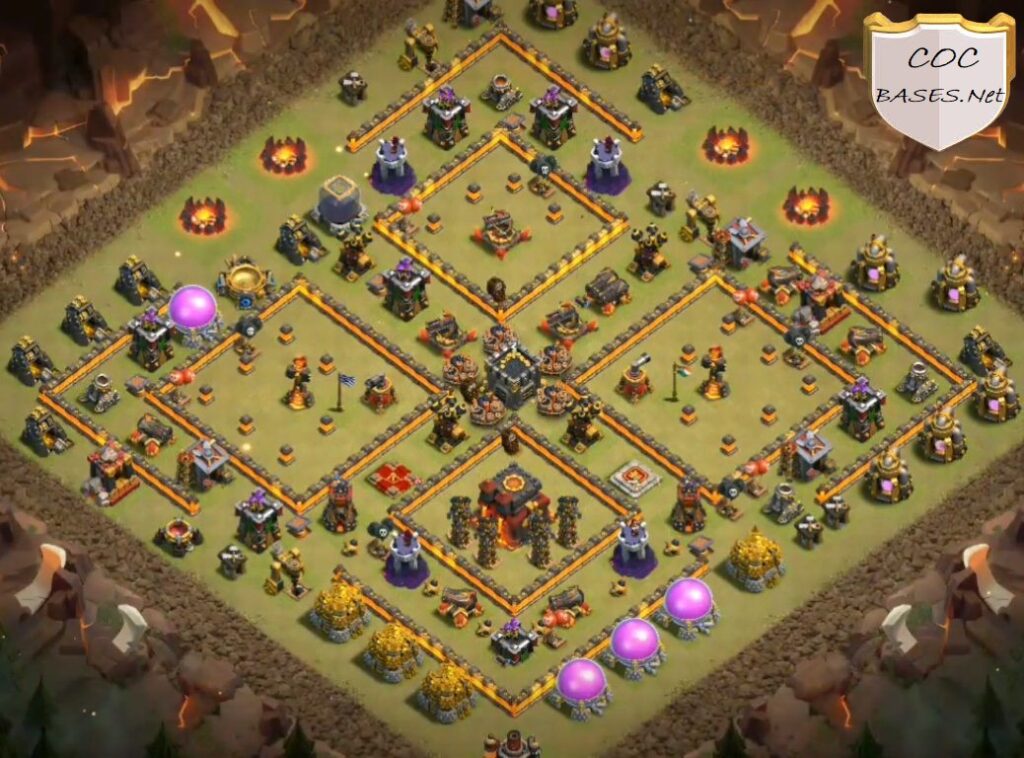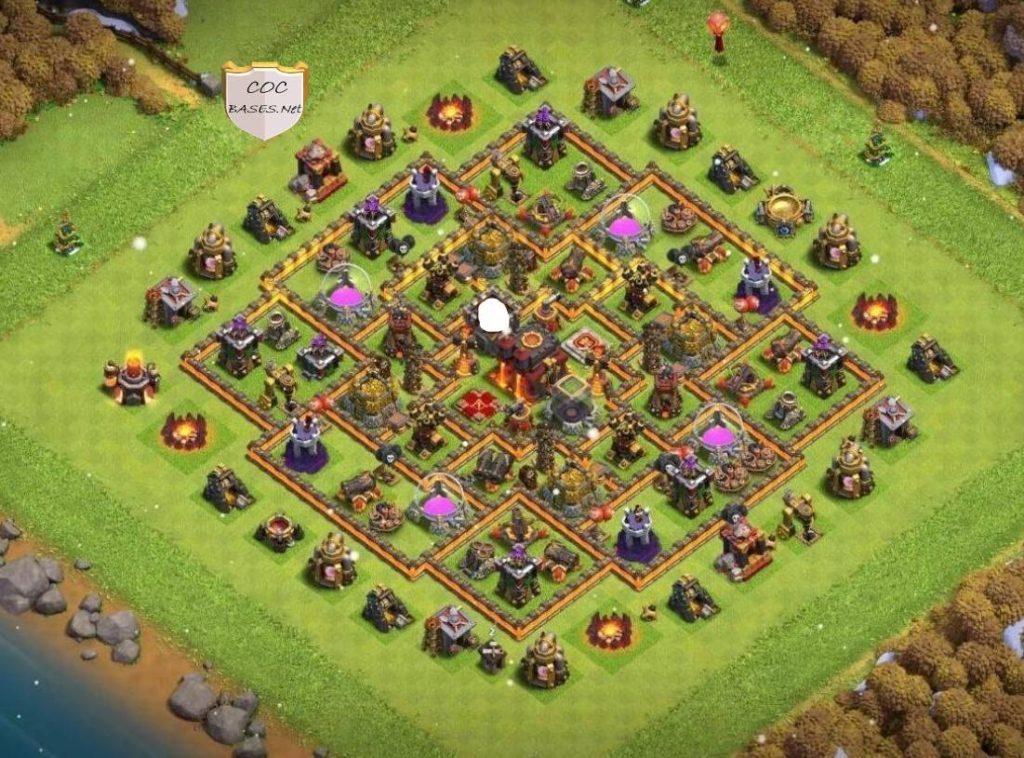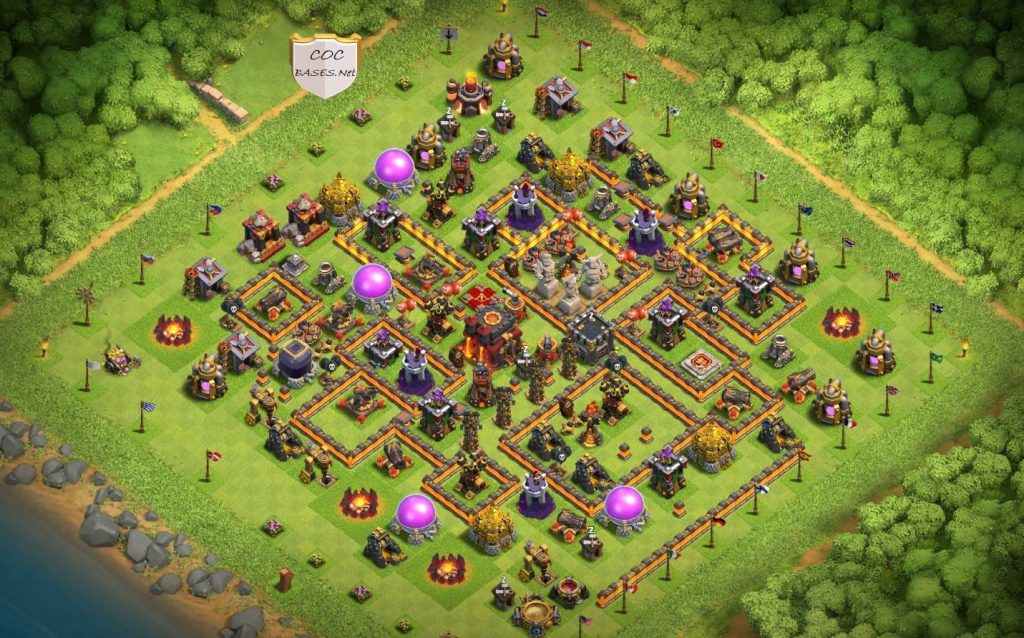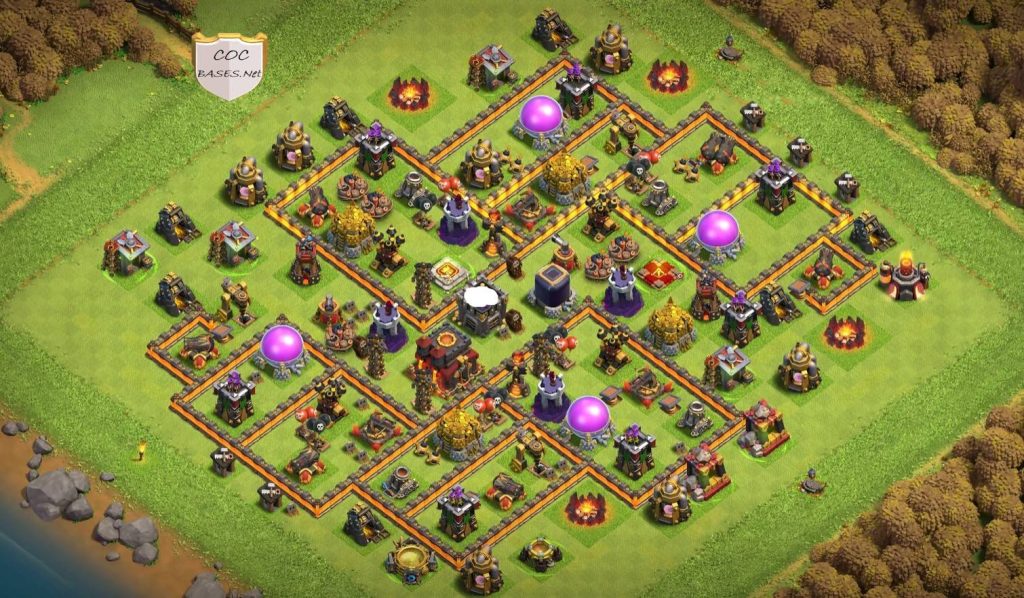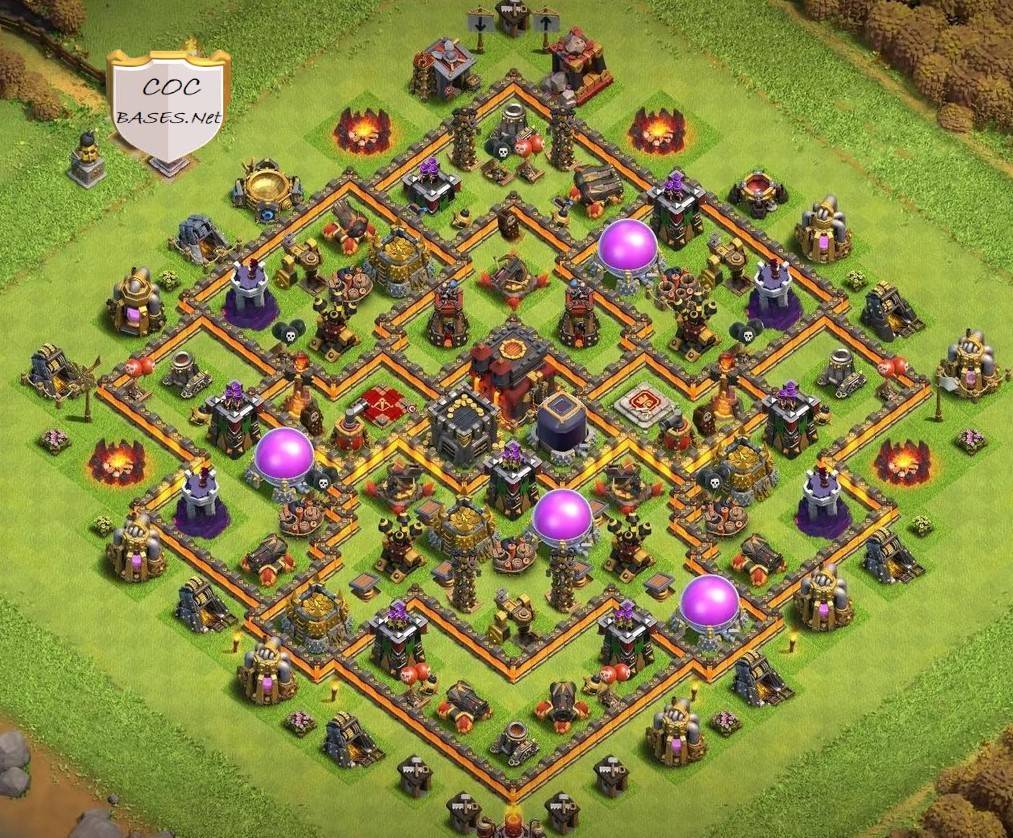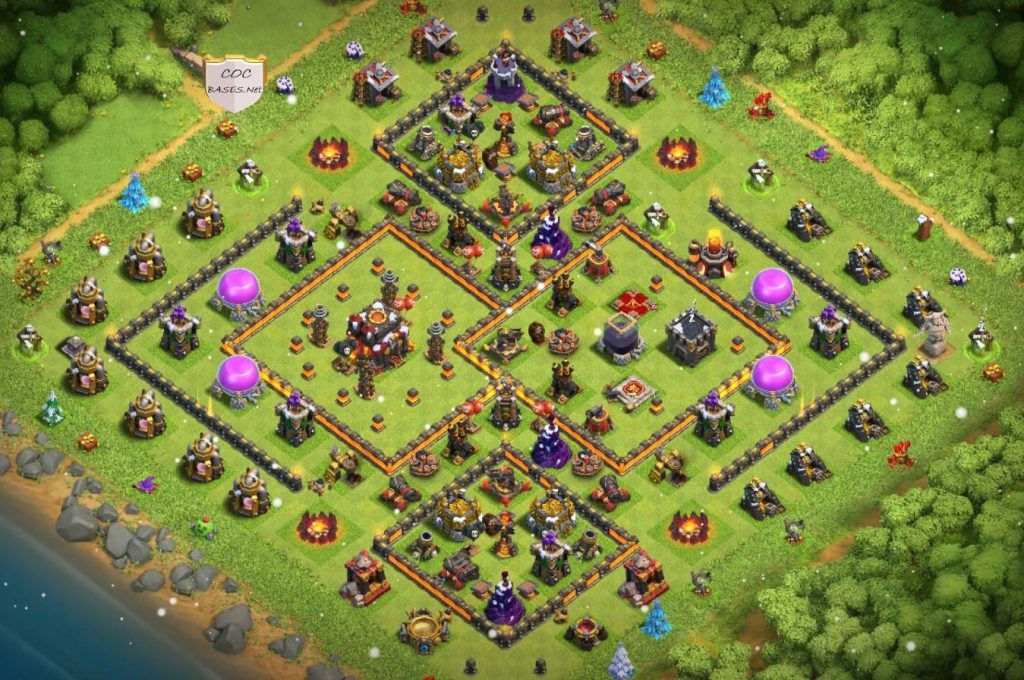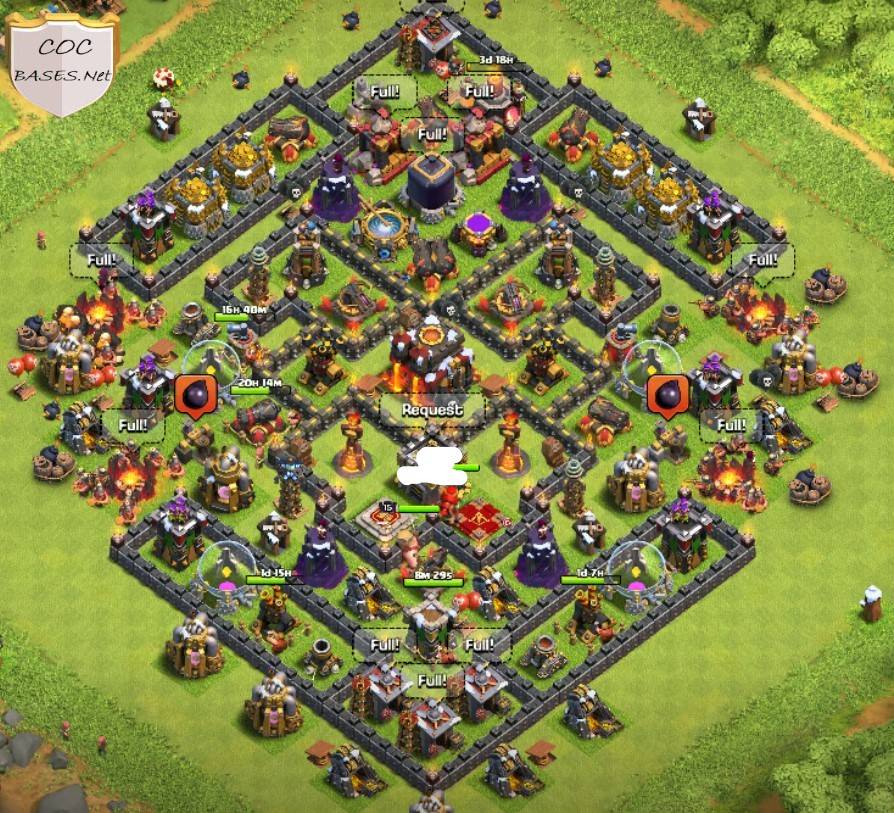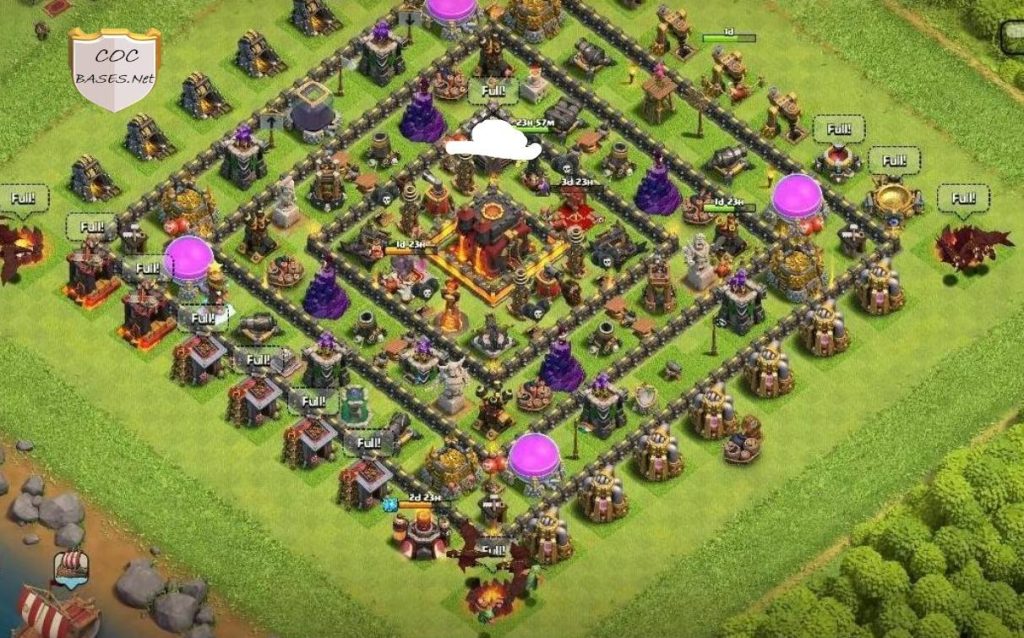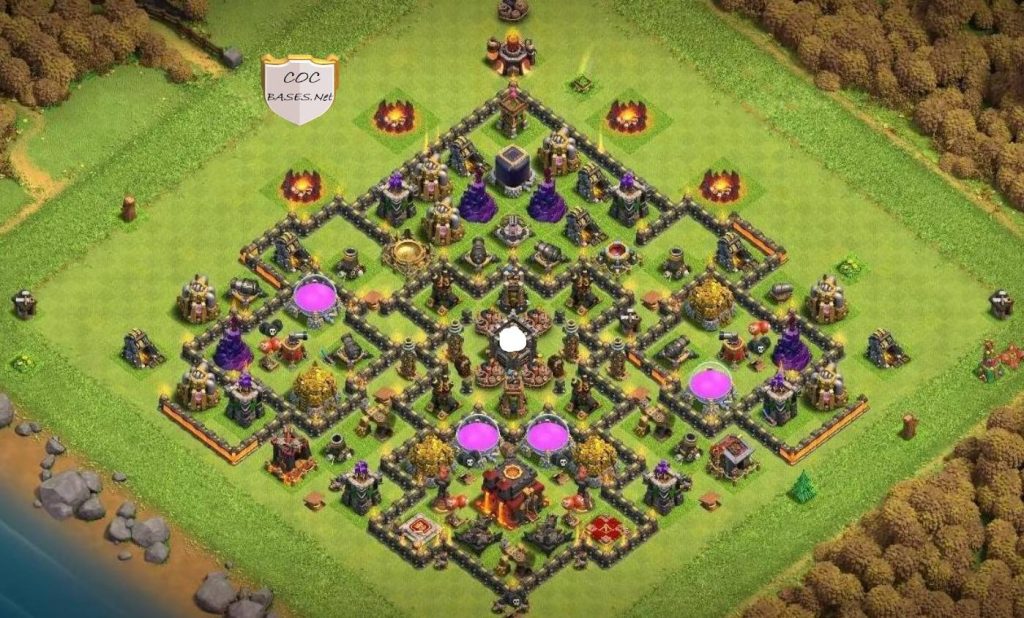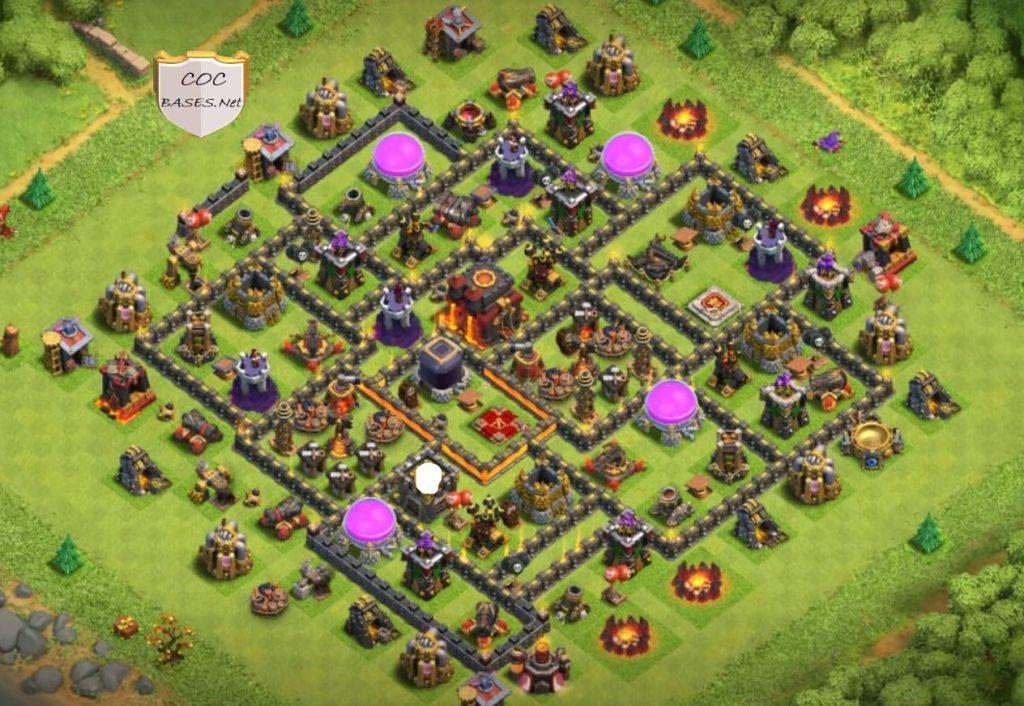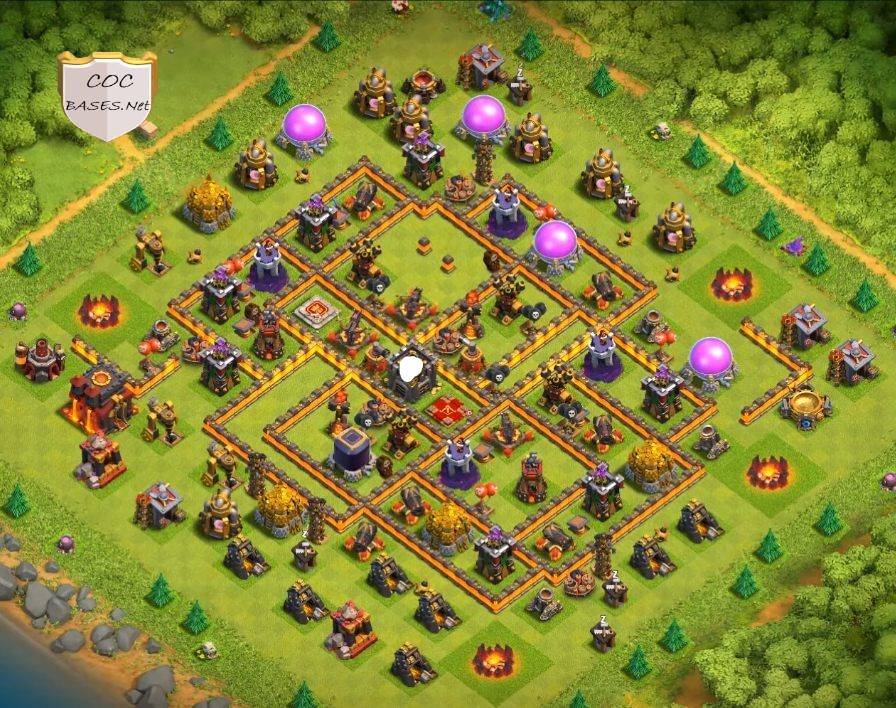 COC Anti 2 Star Town Hall 10 War Base Link
If you want your town hall to be not in the center, then this best th10 war base is amazing for your clan. In this base design, the town hall is placed outside the clan, it is the best strategy as many of the time opponents are unable to find the town hall. The base is divided into small sections. The building placement is amazing to make your clan more secure. The building used is cannon, archery, air-defense, mortar, and many other amazing defense towers for the protection of the clan.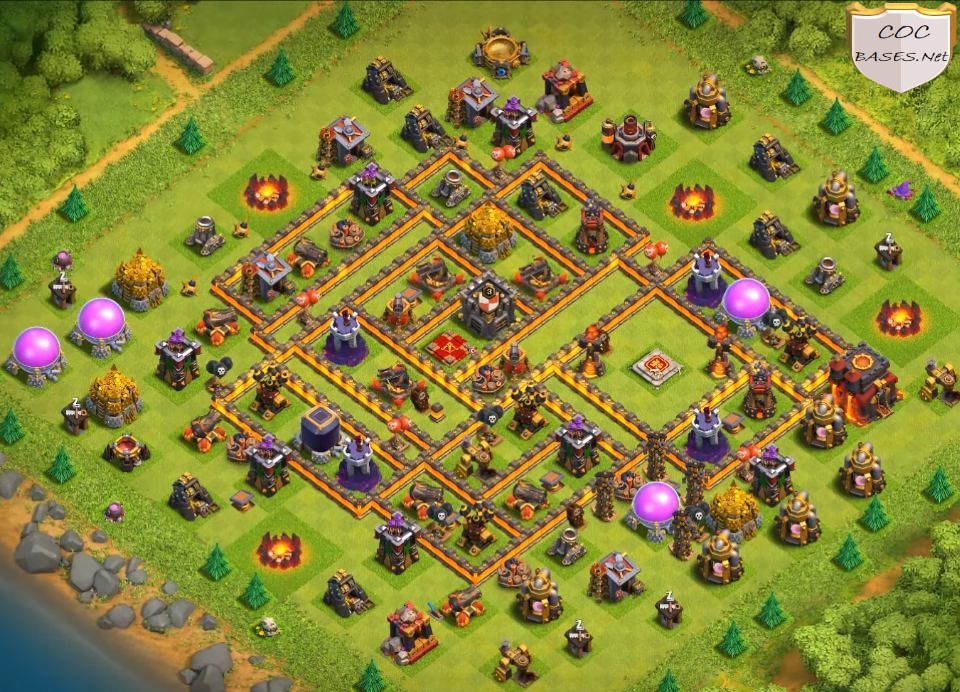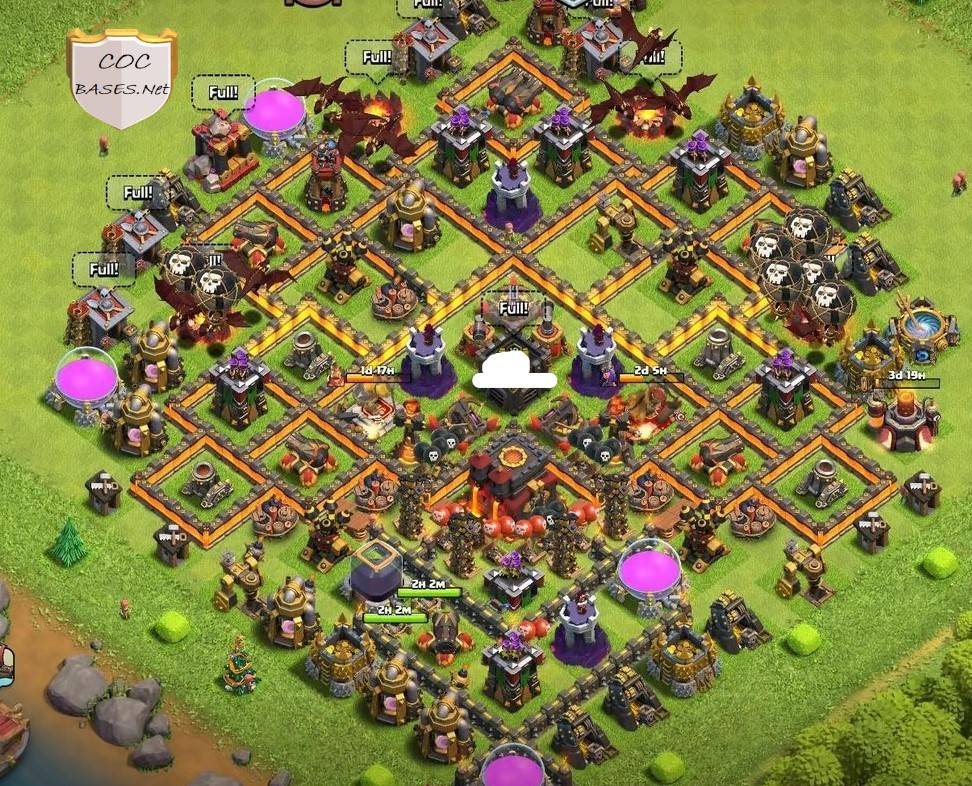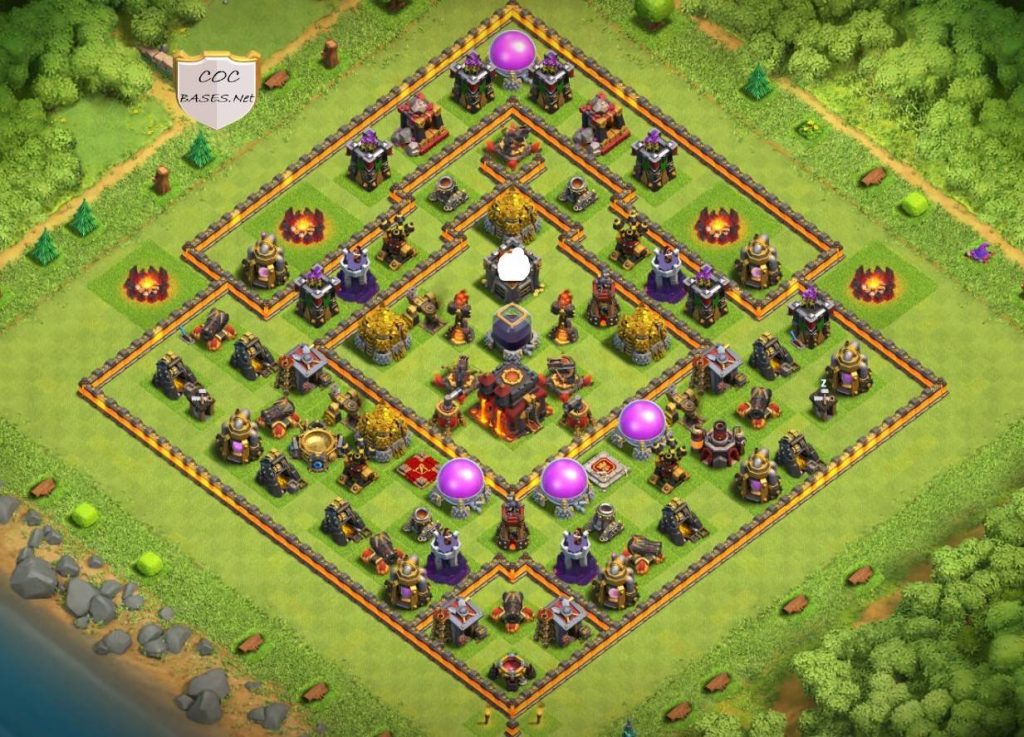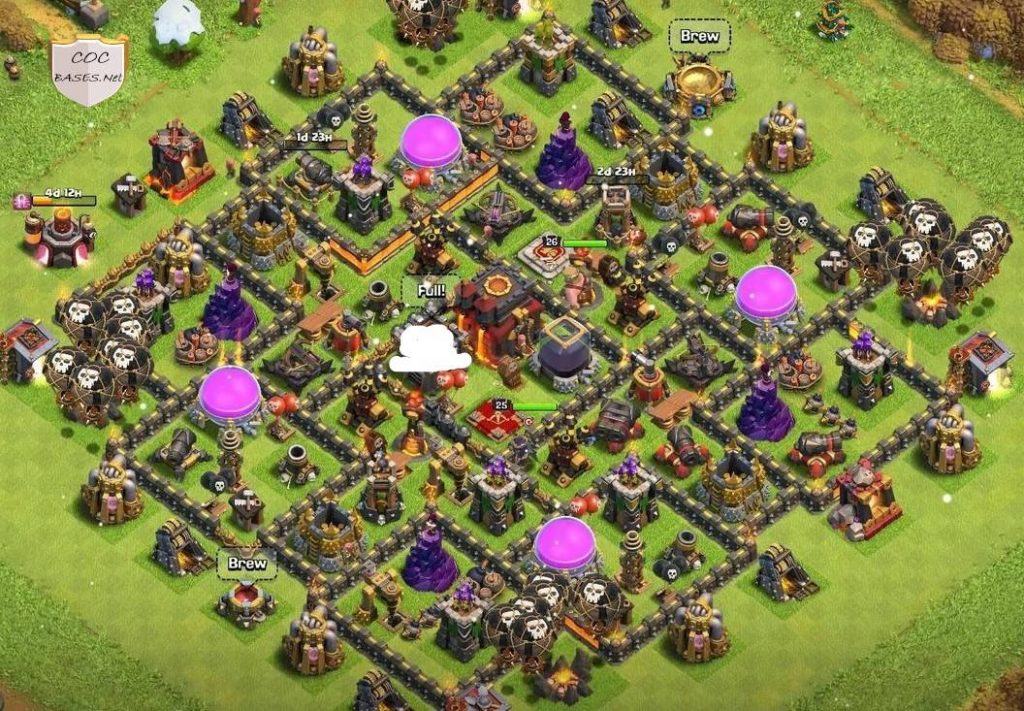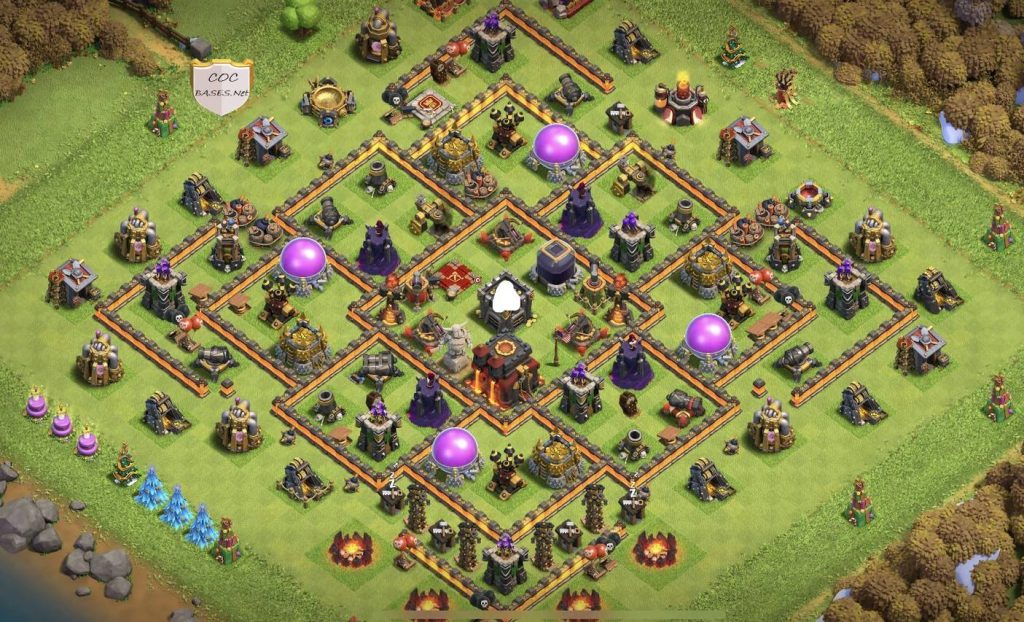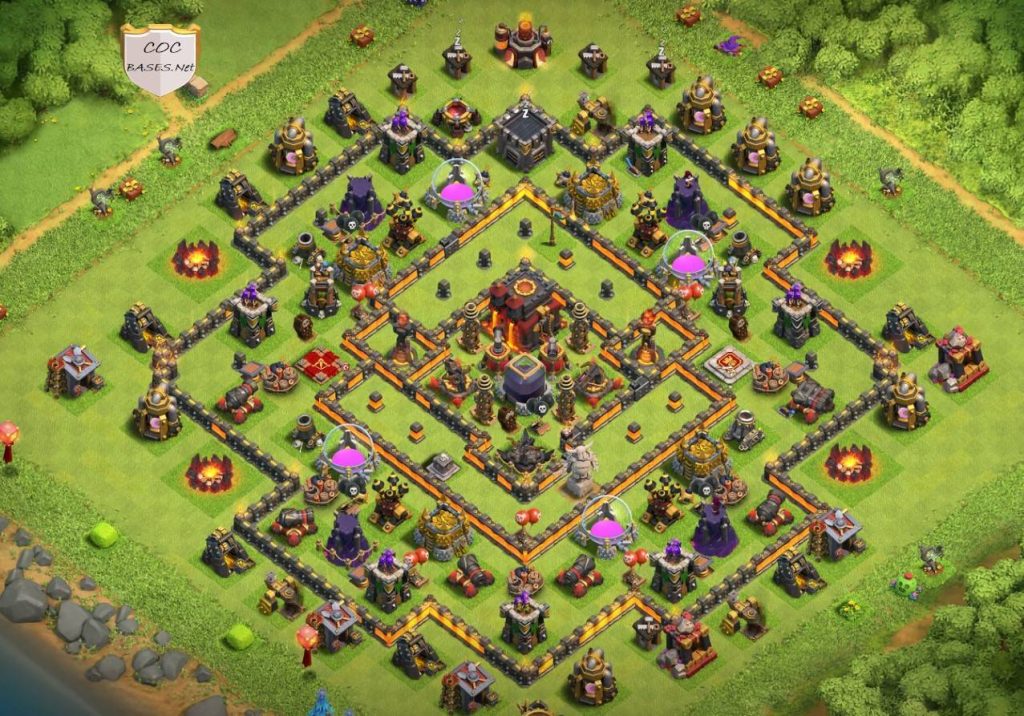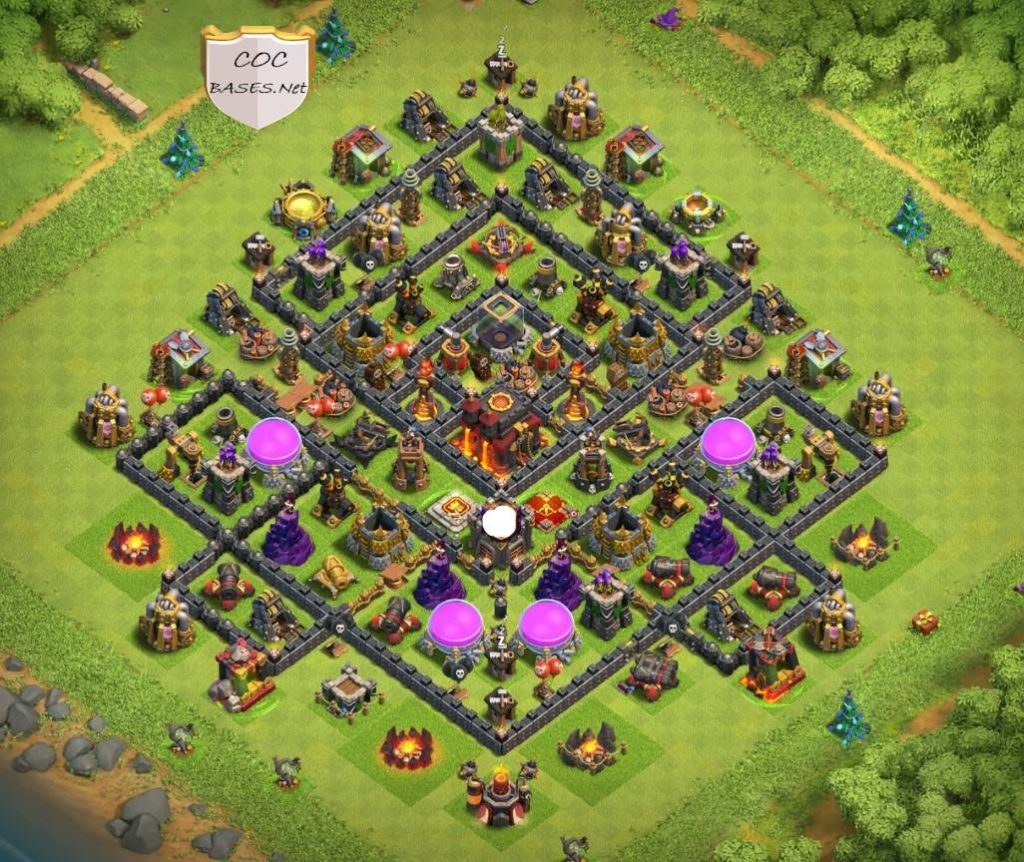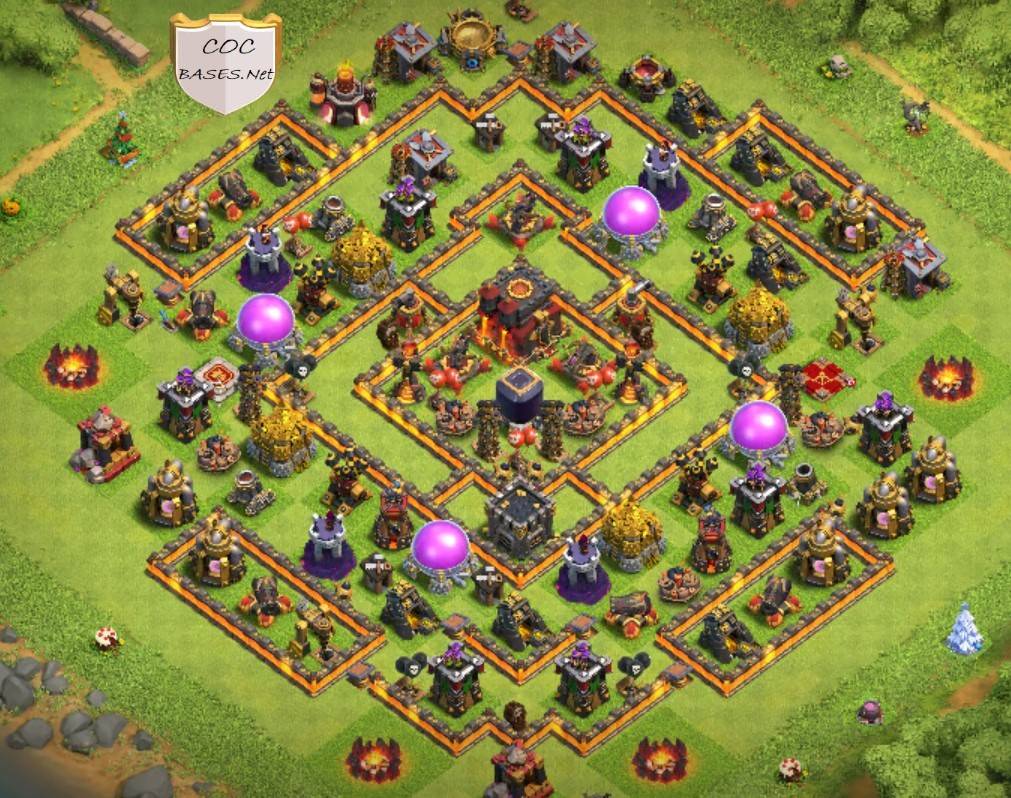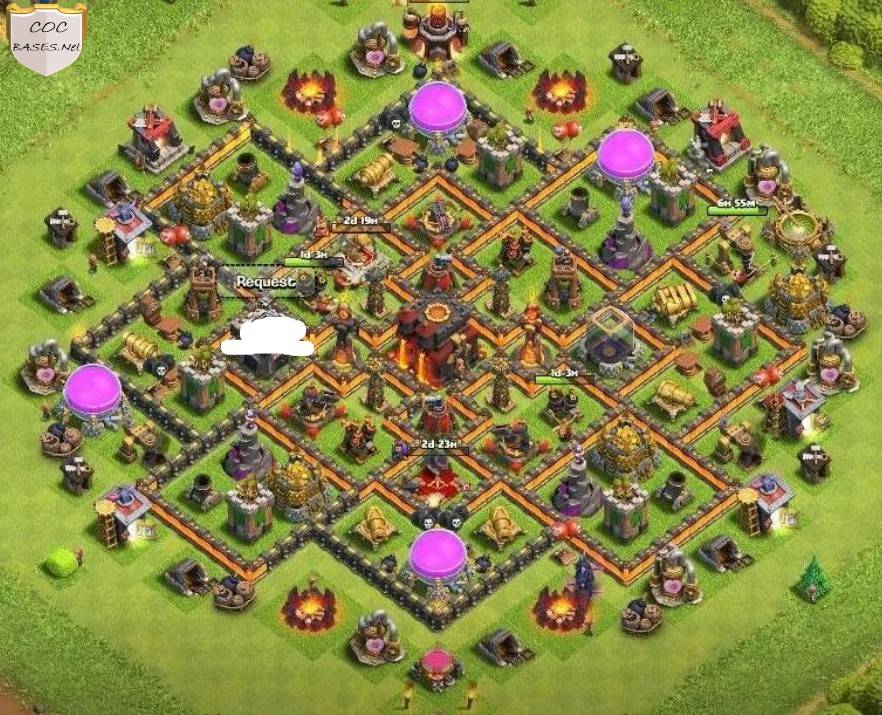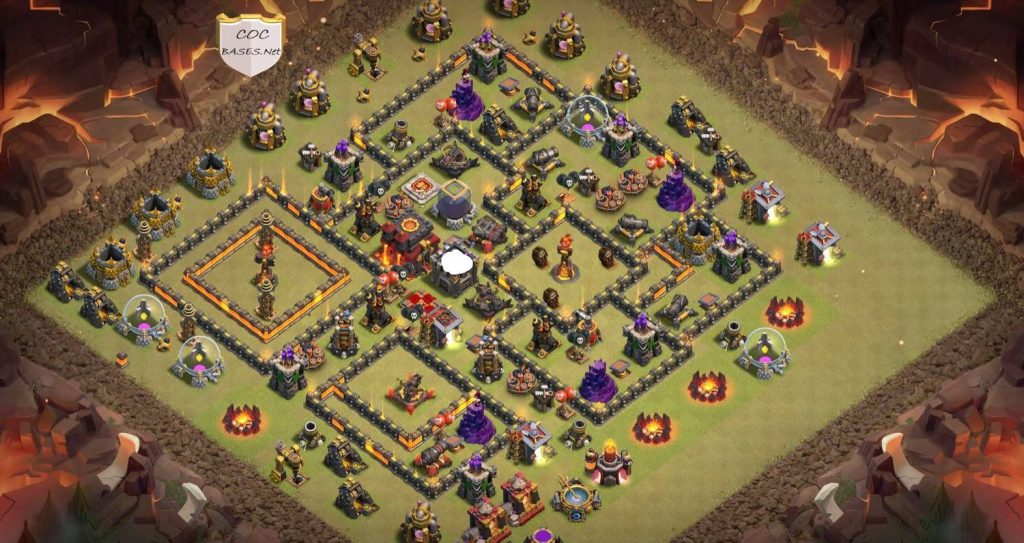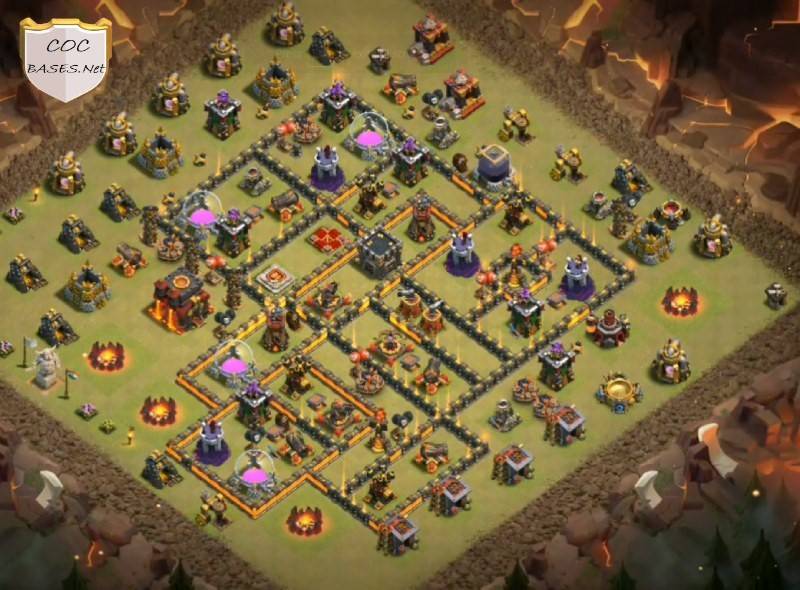 Best TownHall 10 War Base Link Anti Queen Walk
In this best th10 war base, the clan castle is centralized and the town hall is kept in one corner outside the central section. This base layout has some small square compartments, in which different defense buildings and resource towers are placed. Each section has a surrounding wall for extra protection. The cannon, mortar, trappers, and army cams are placed outside the clan.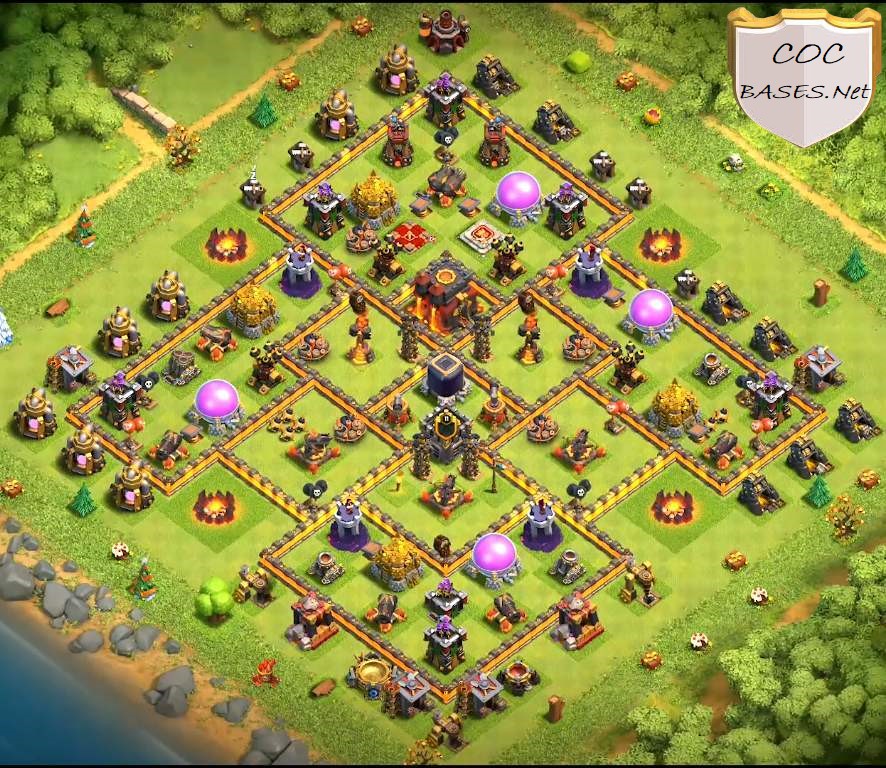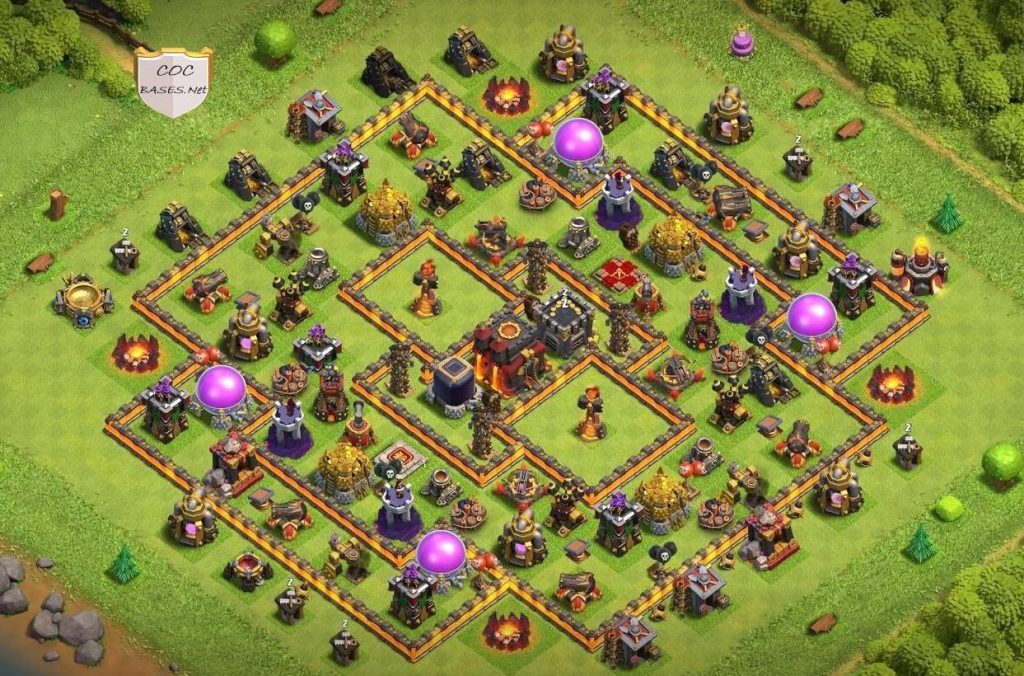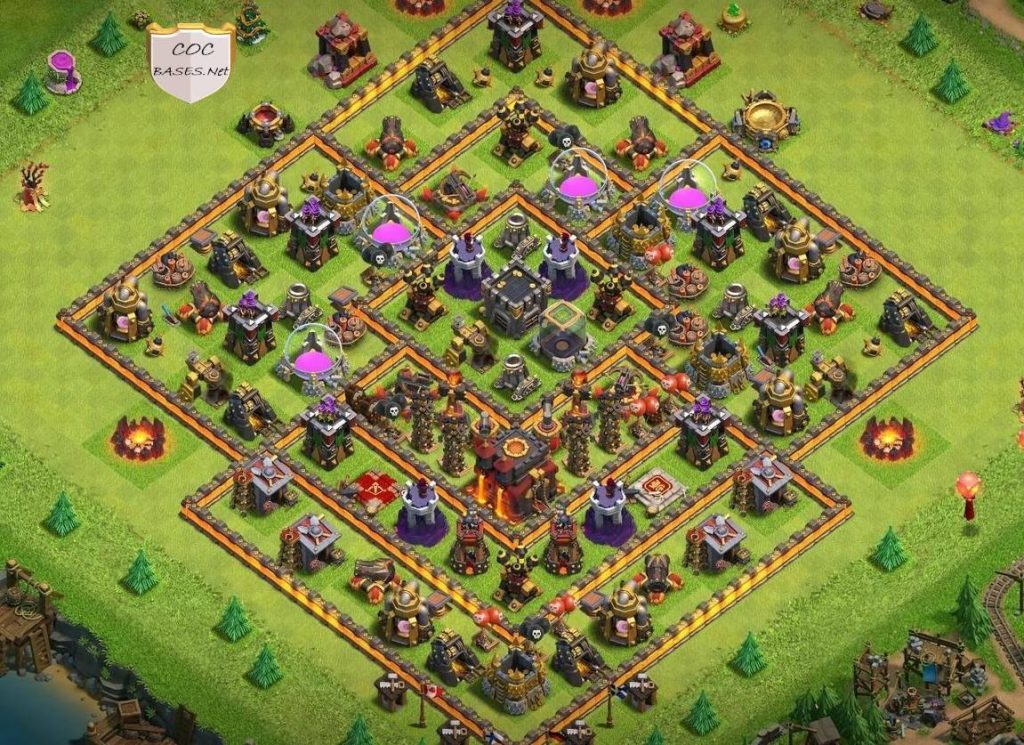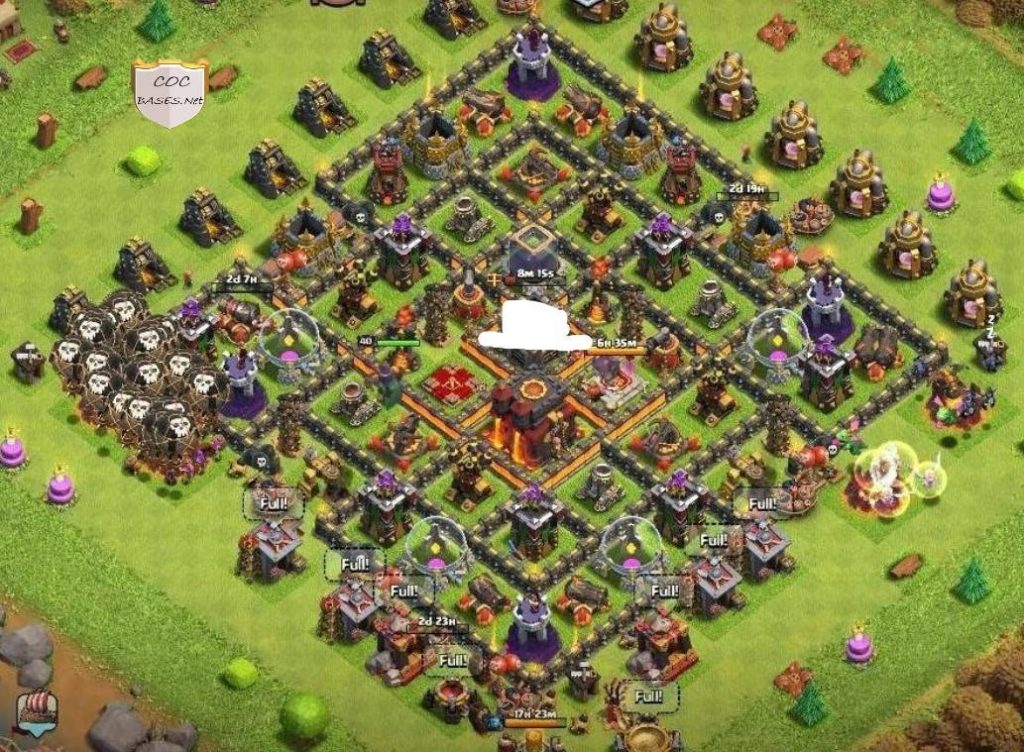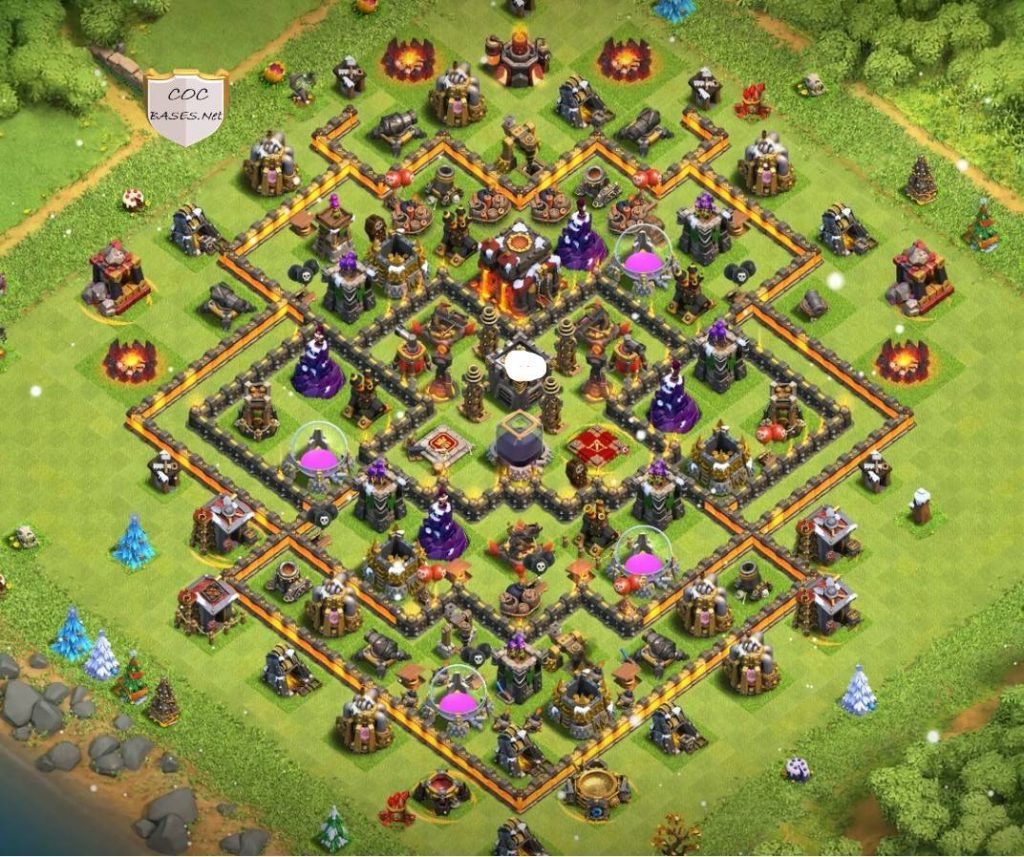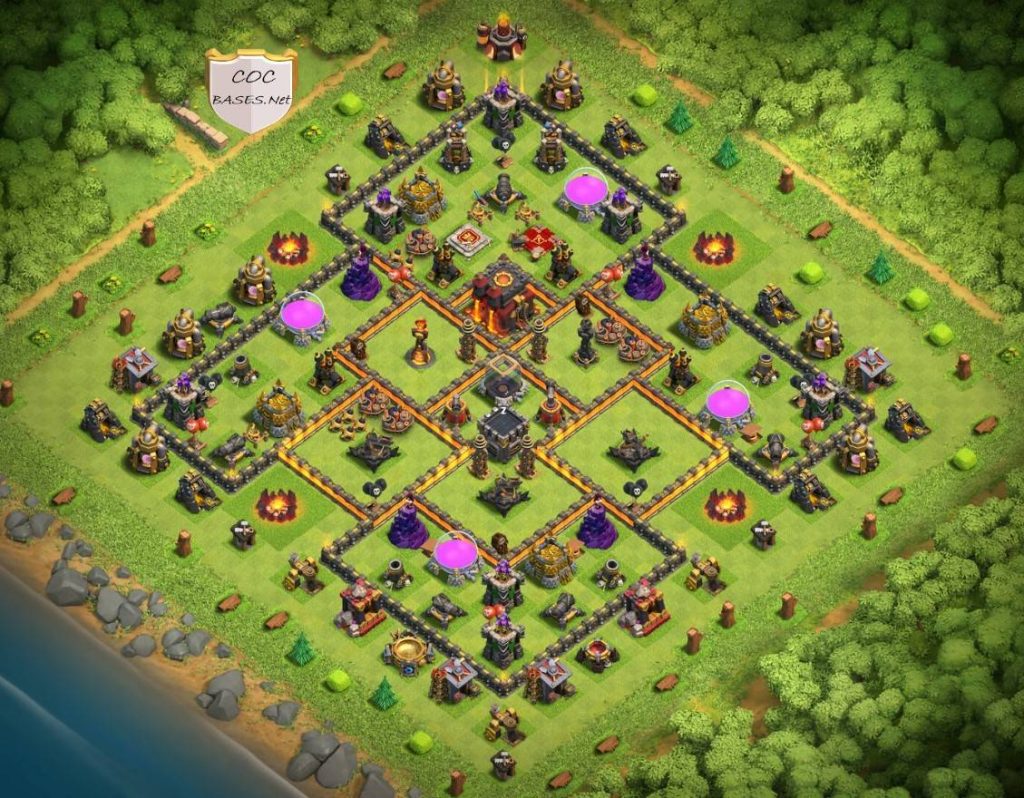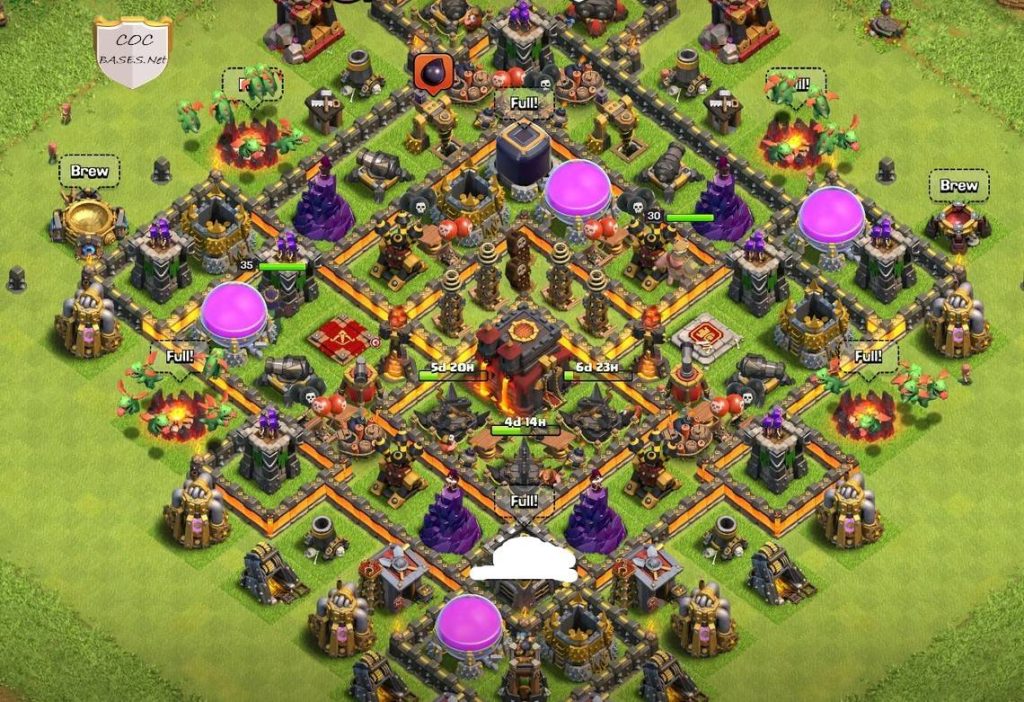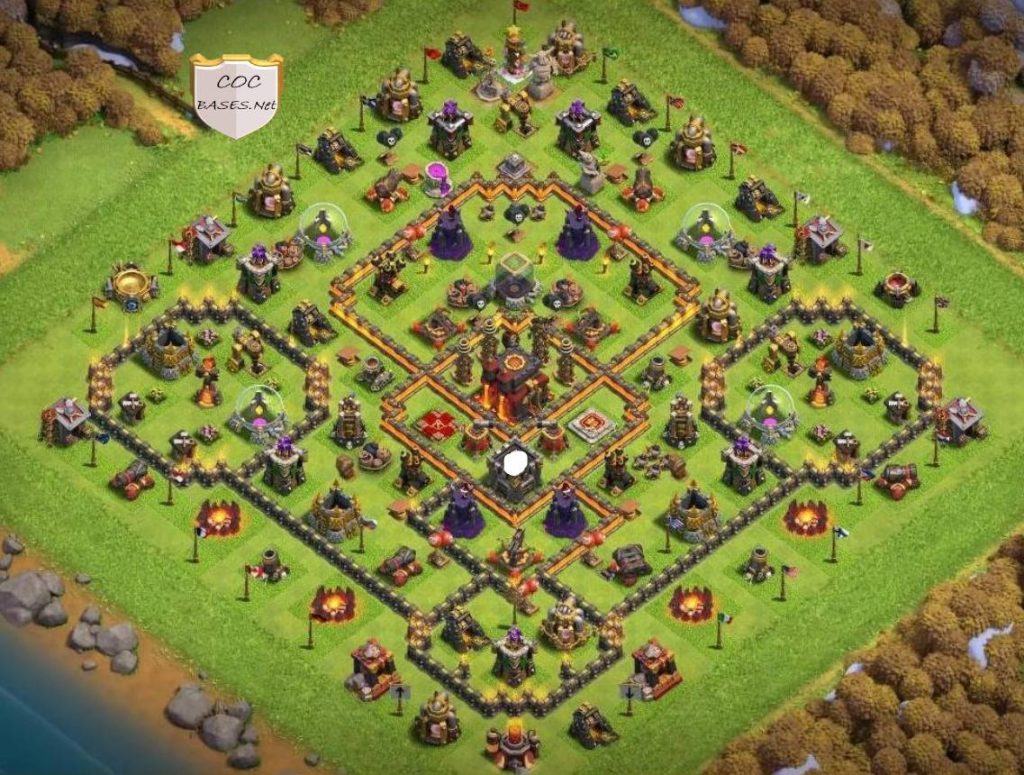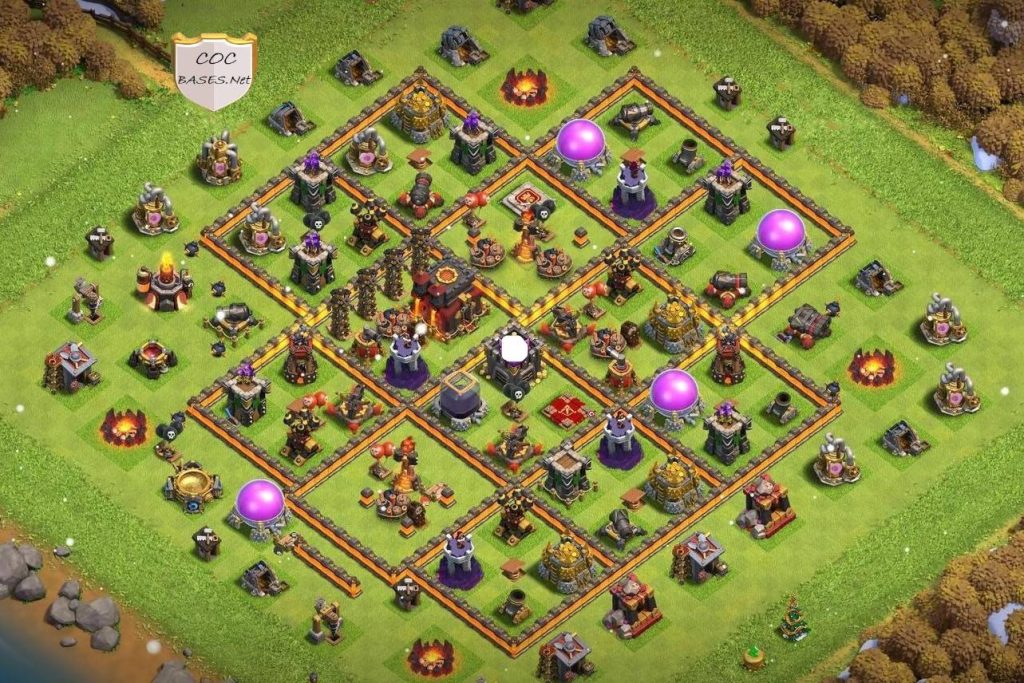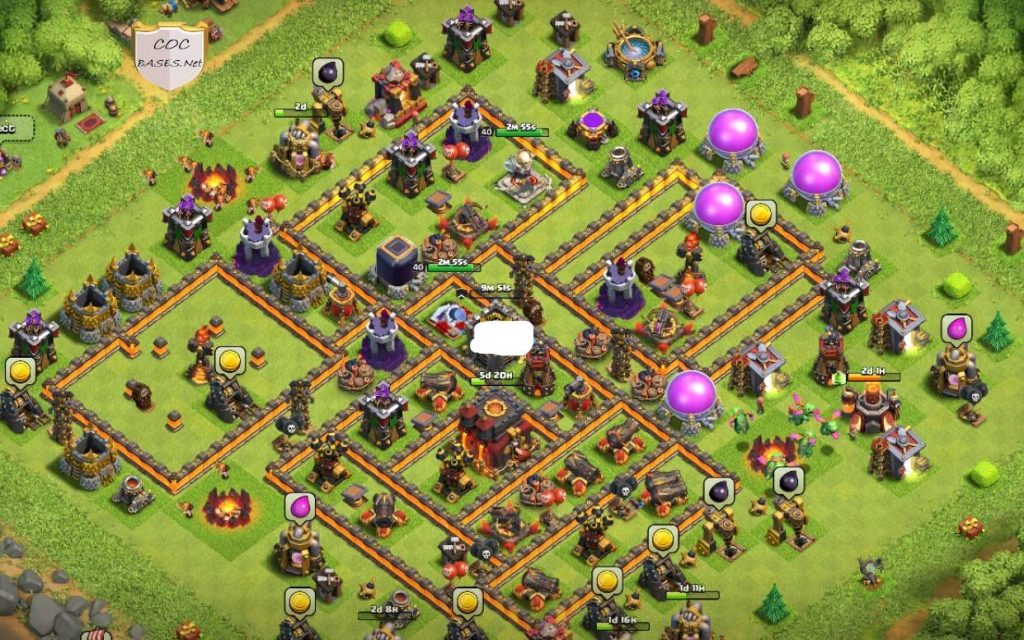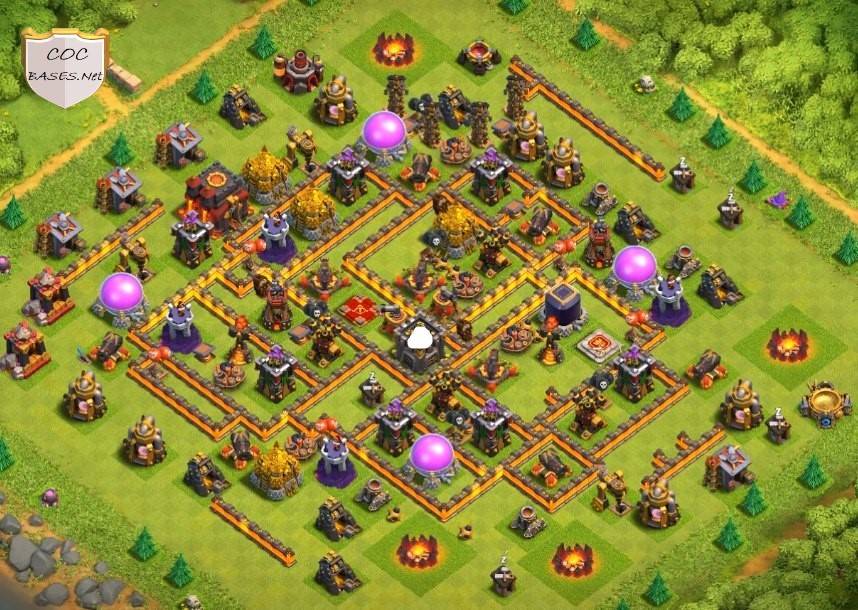 Town Hall Level 10 War Base Layout Anti Lavaloon
Here, we have shown some of the amazing war base designs that are unbeatable because of their strategic layout. The Town Hall is not centralized but is kept outside the clan with a heavy army for its protection.
The attackers will come from the opposite side and it will take much time and energy to reach the other corner. The base is divided into different layers and each layer has a different type of defense and army towers. There is an extra outermost layer that is covering the best th10 war base.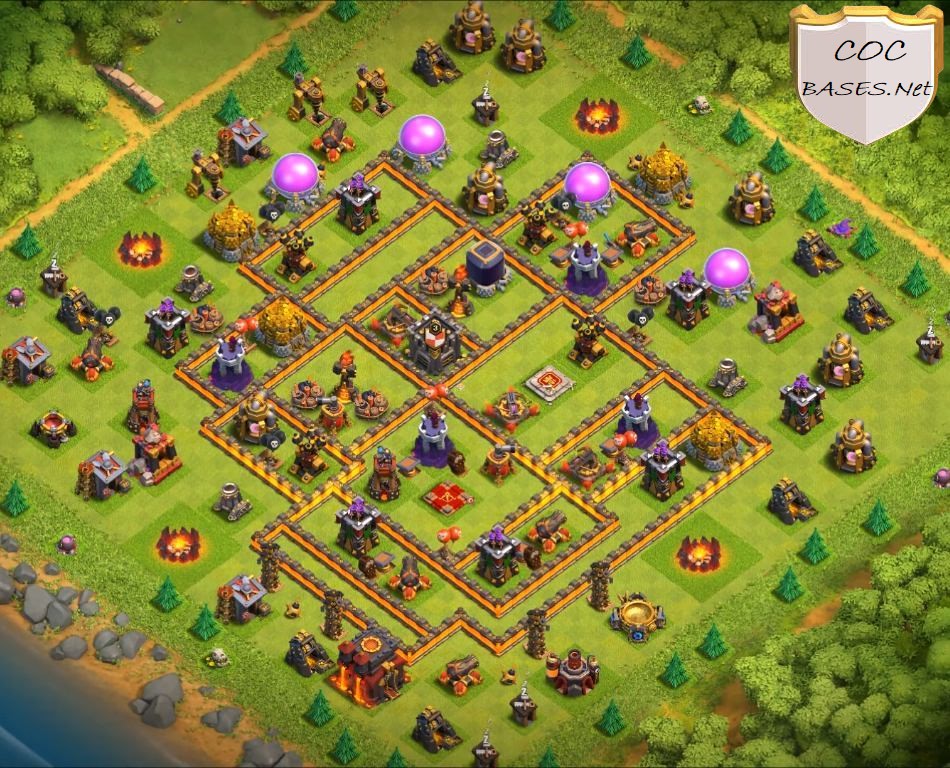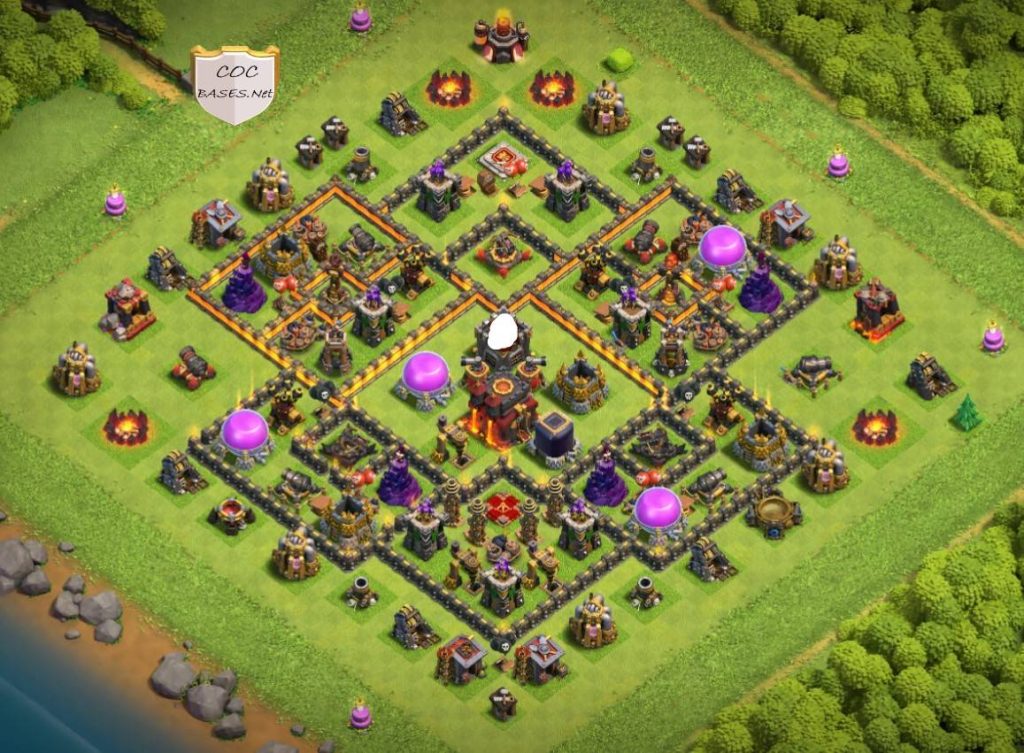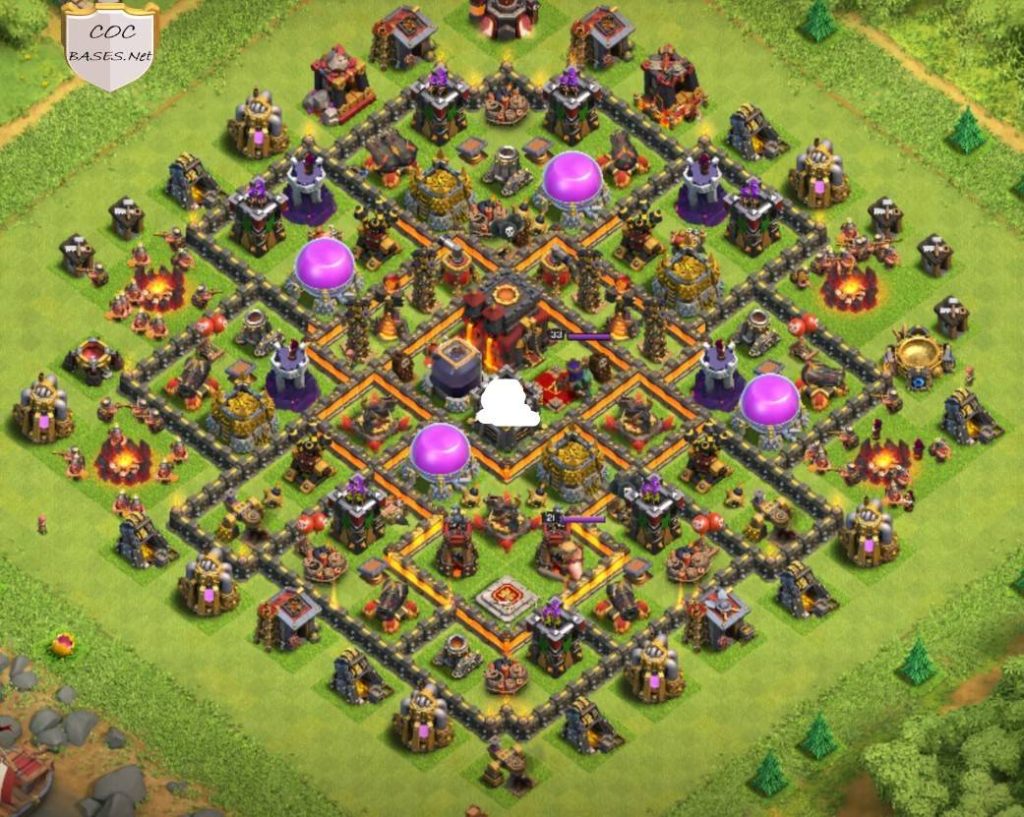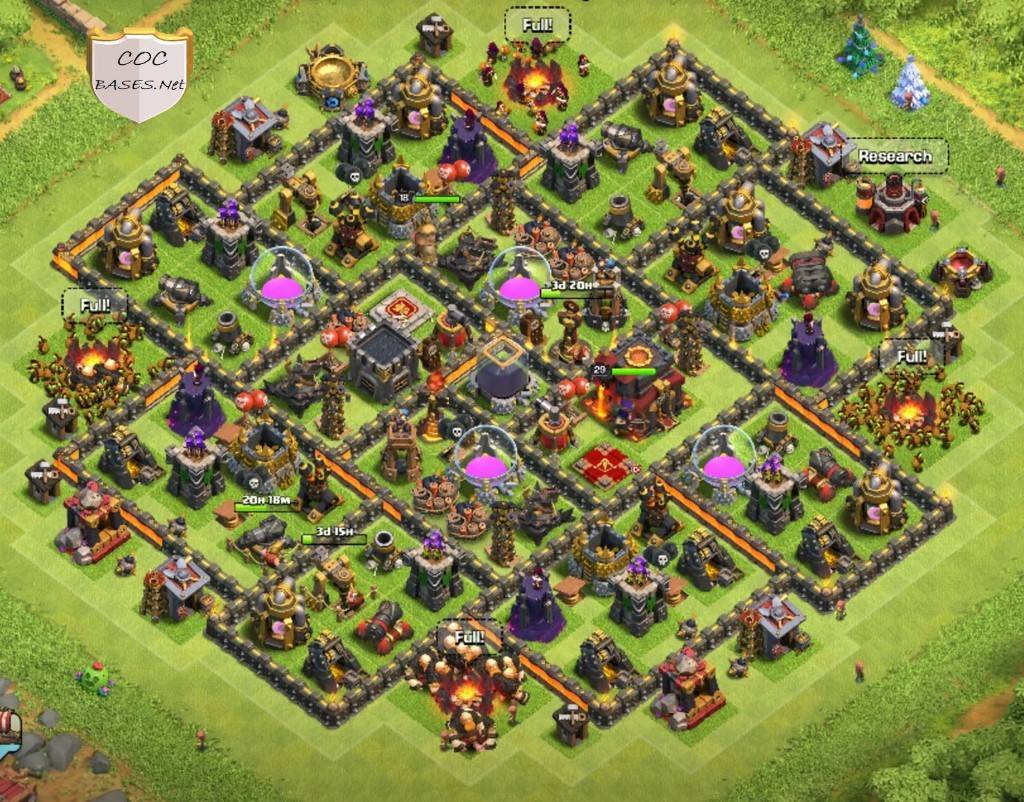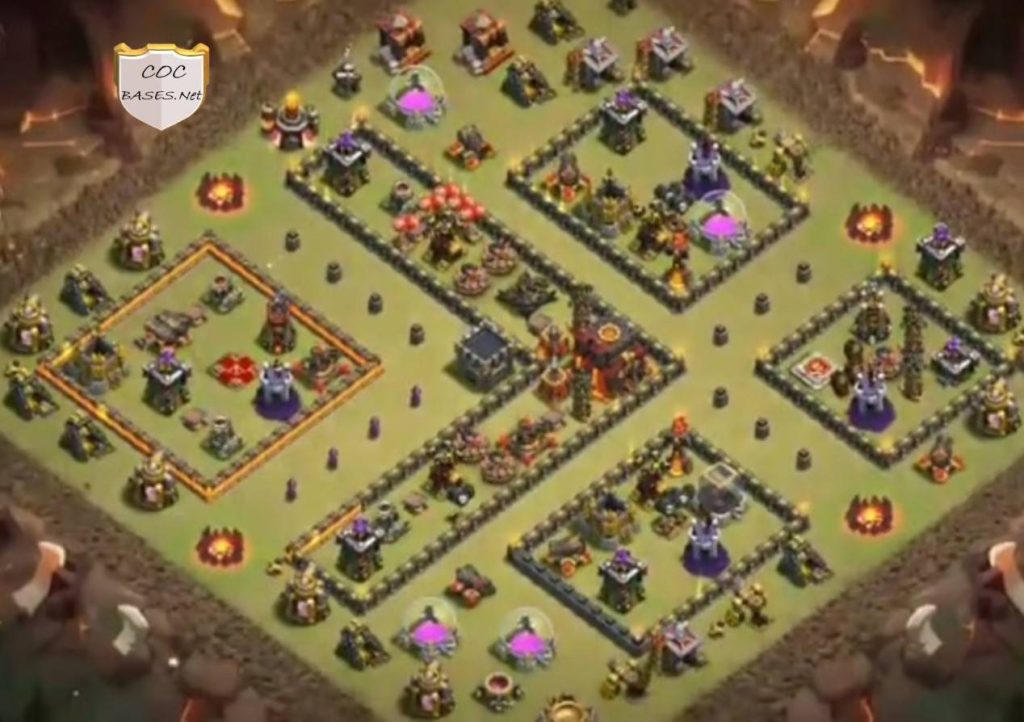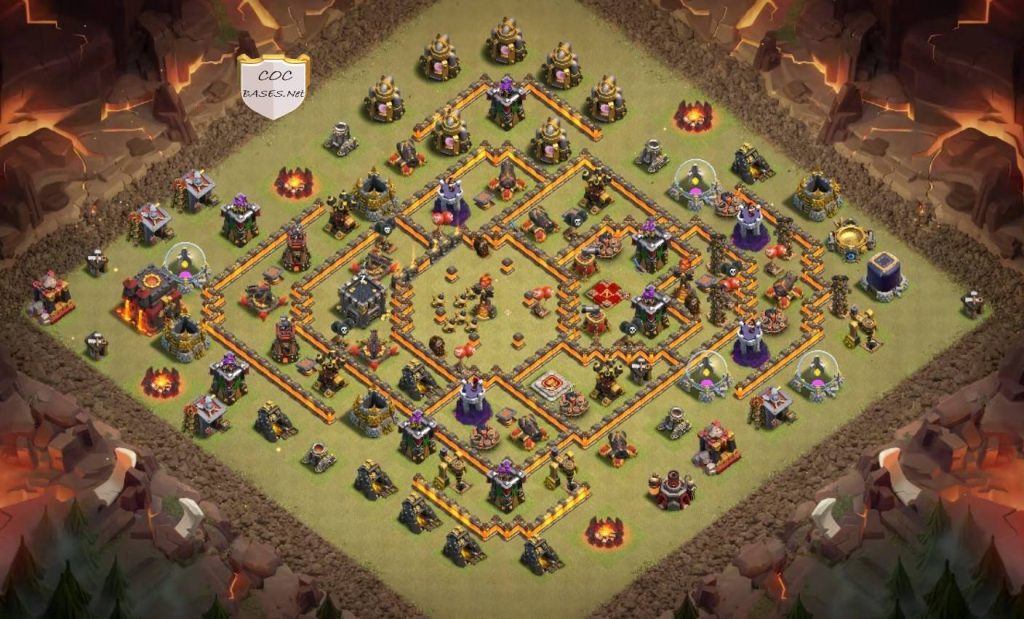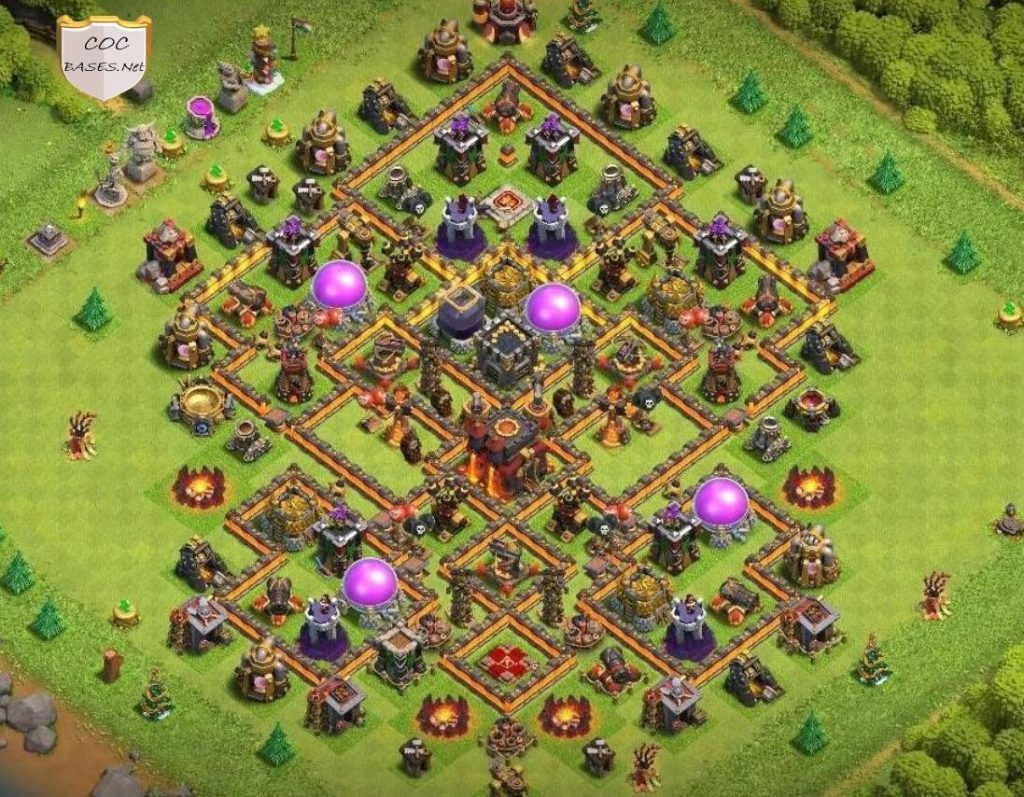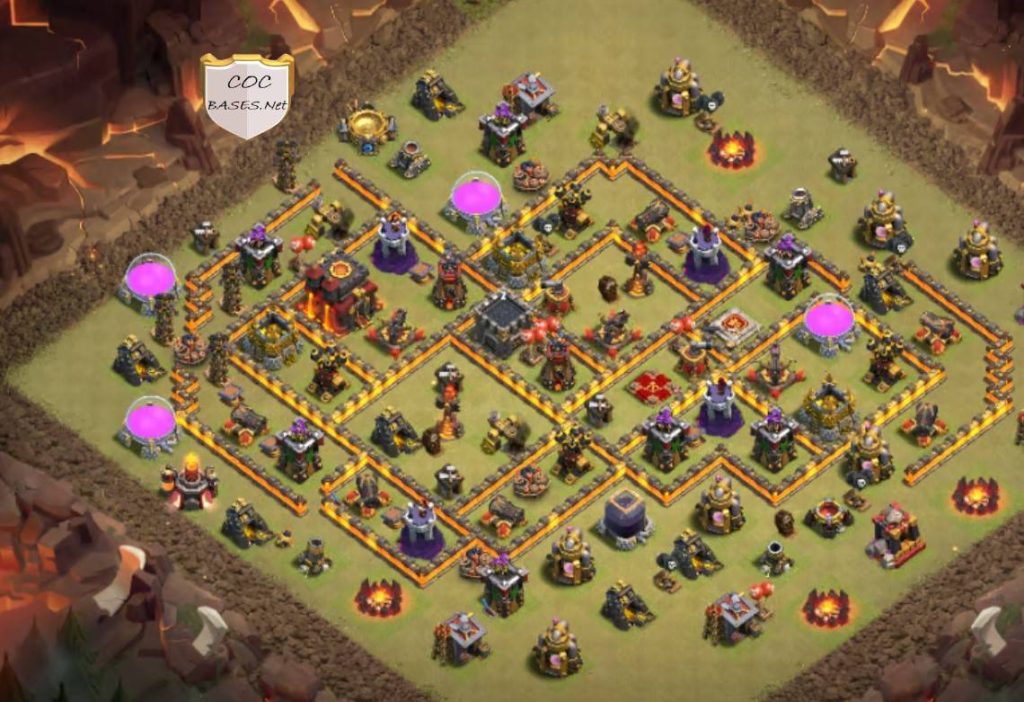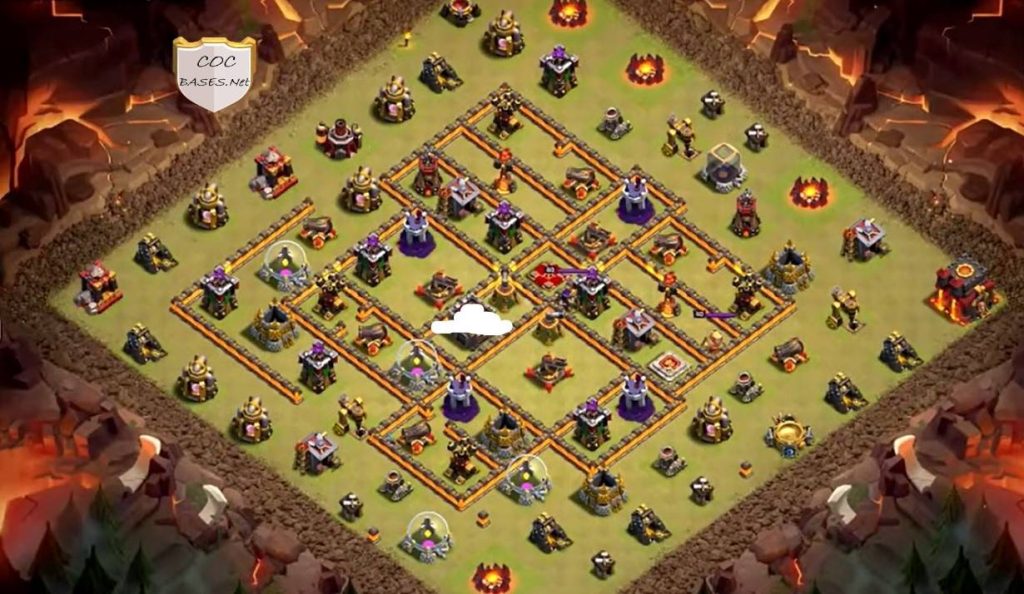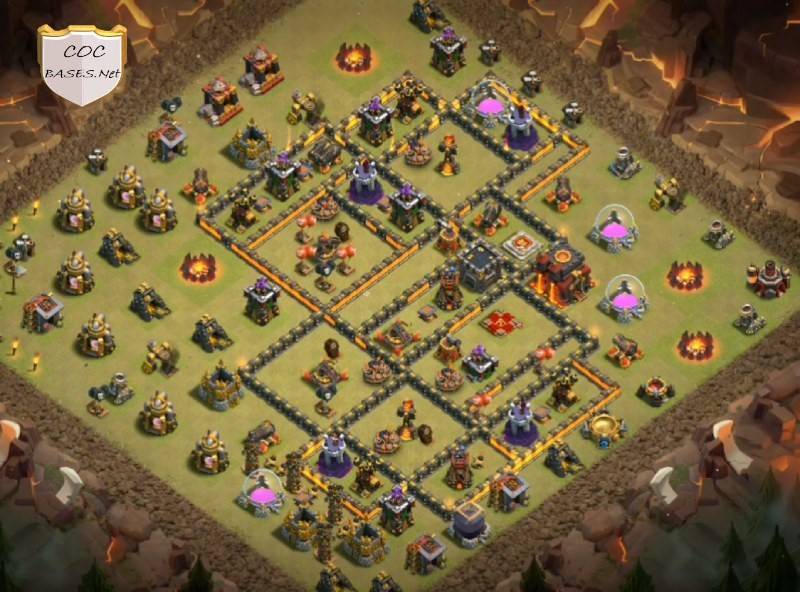 Best Town Hall 10 War Base Anti Hog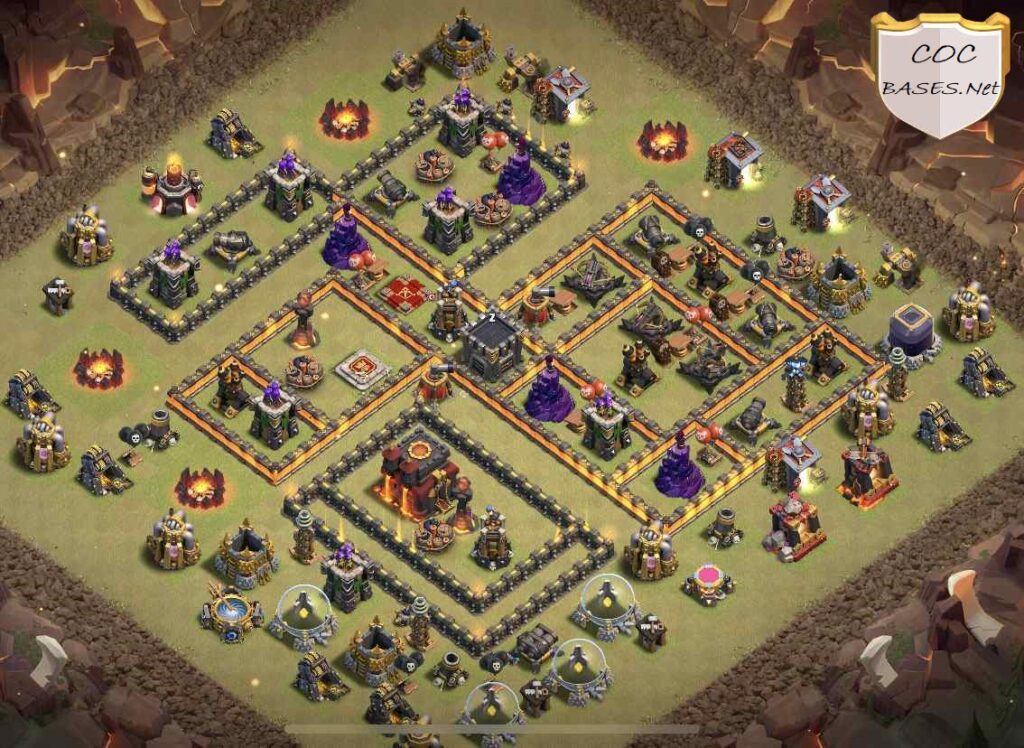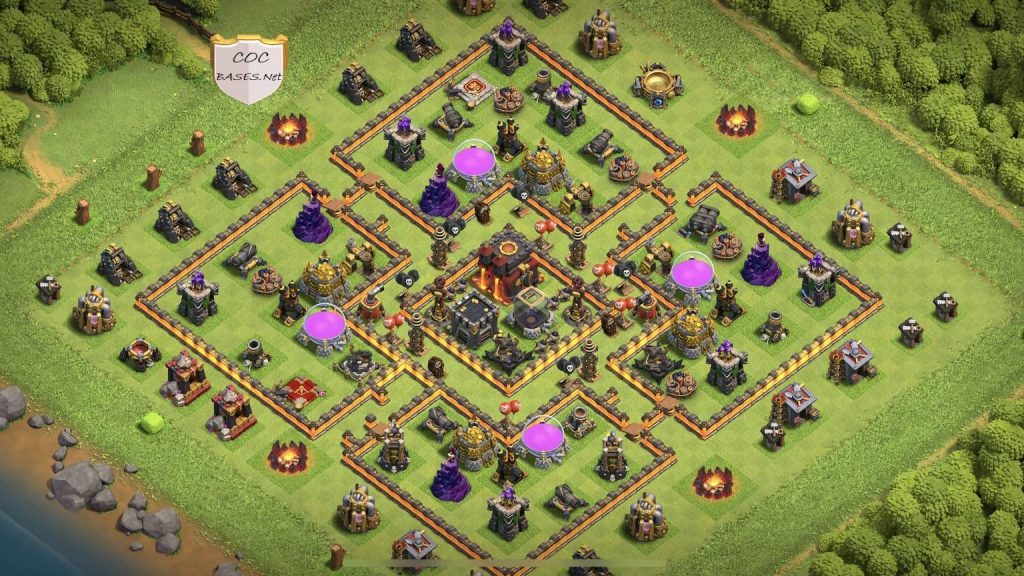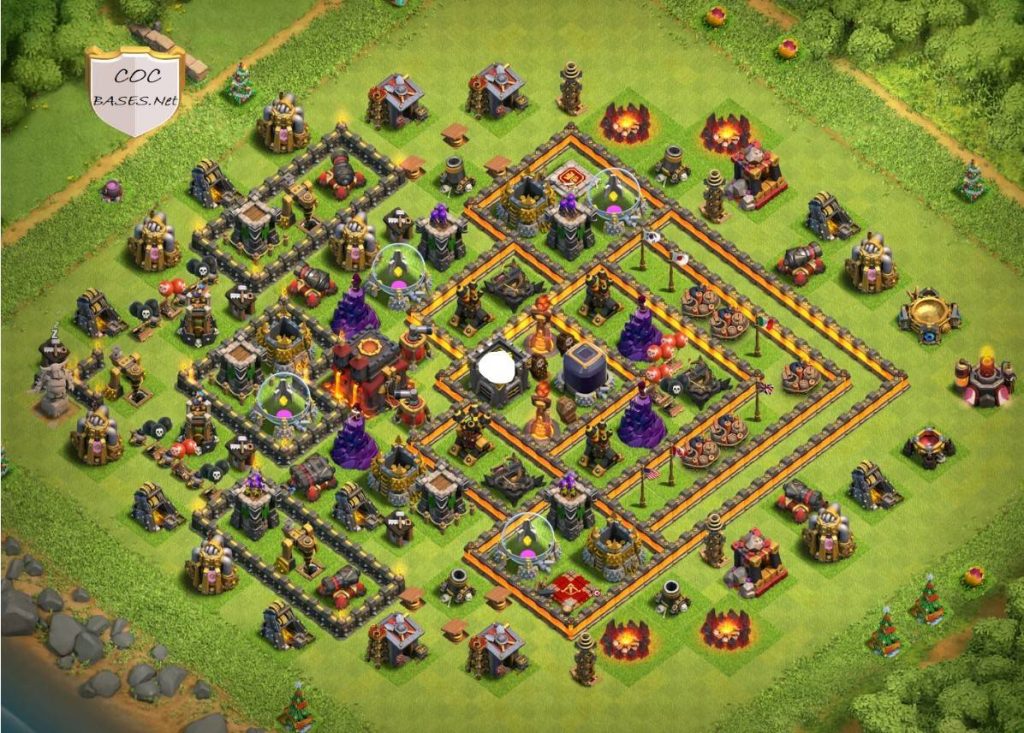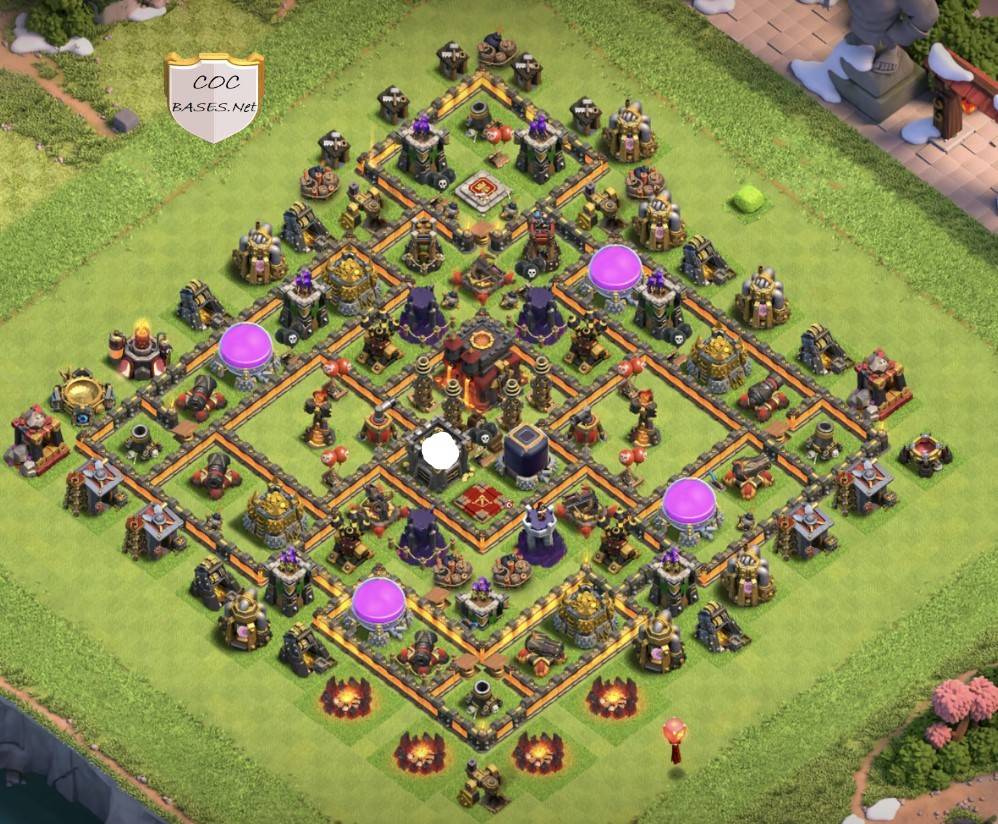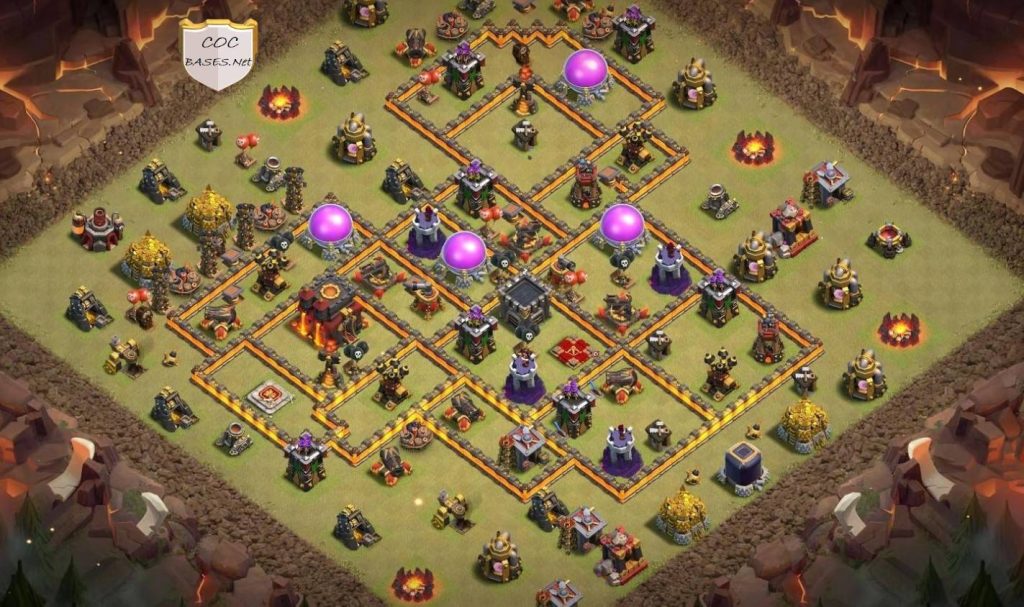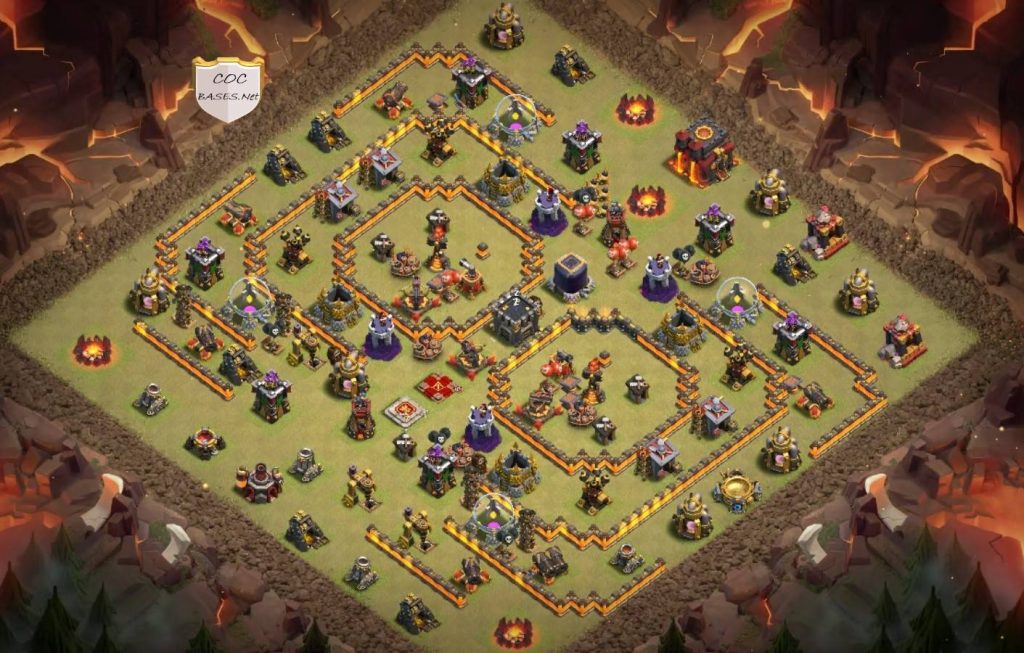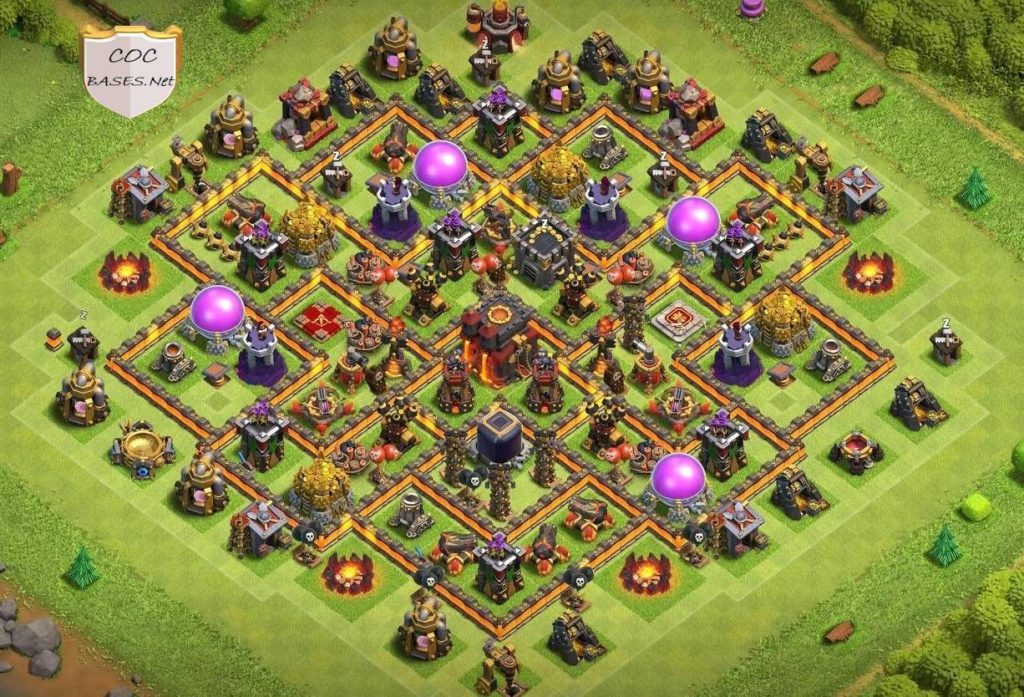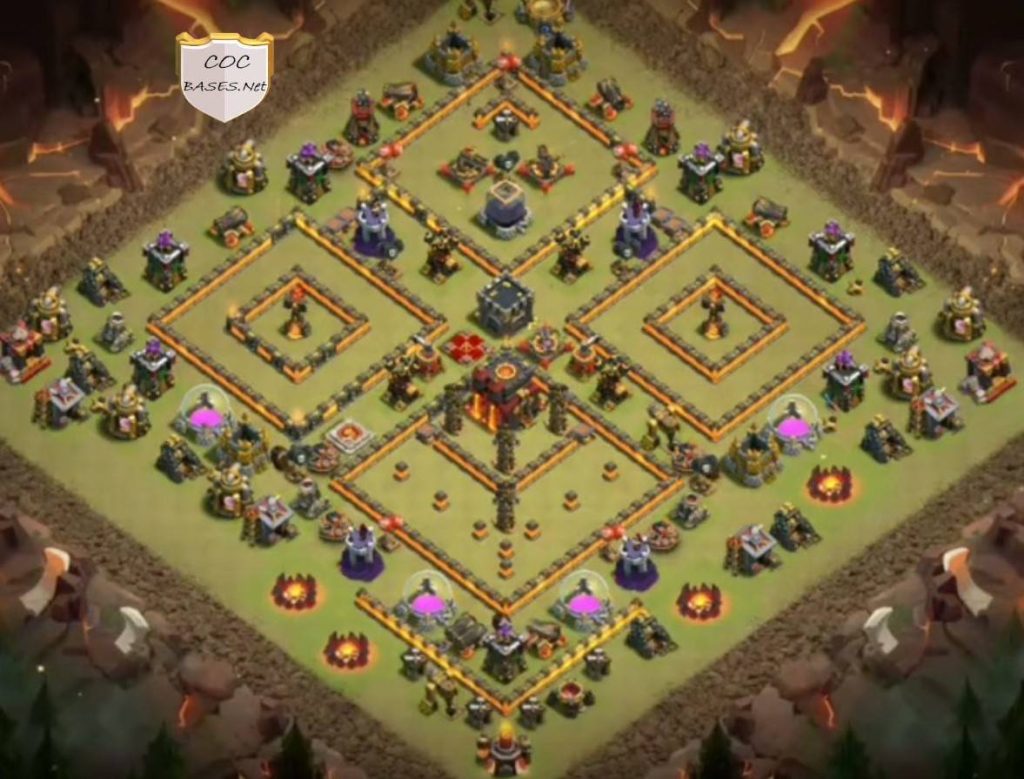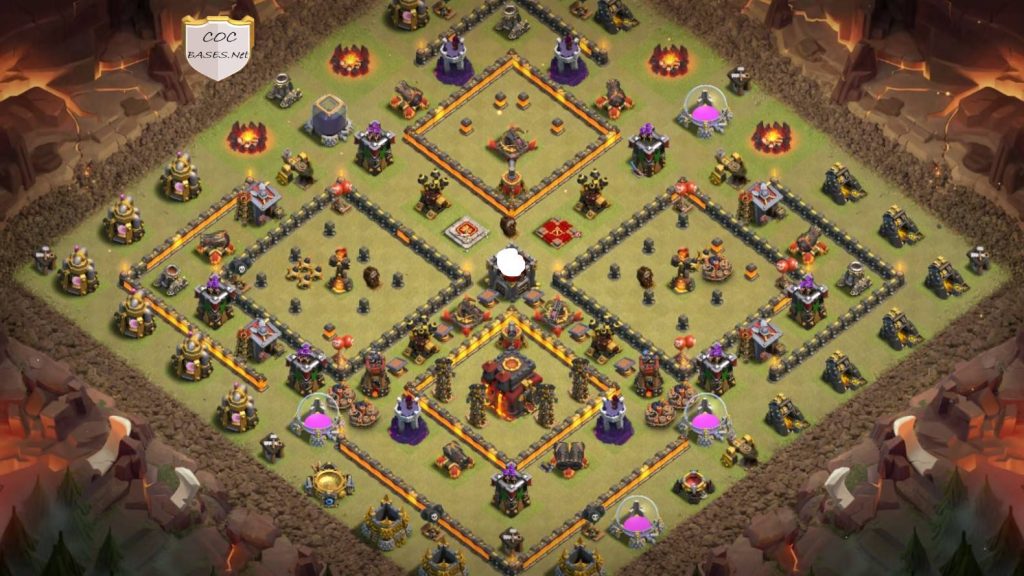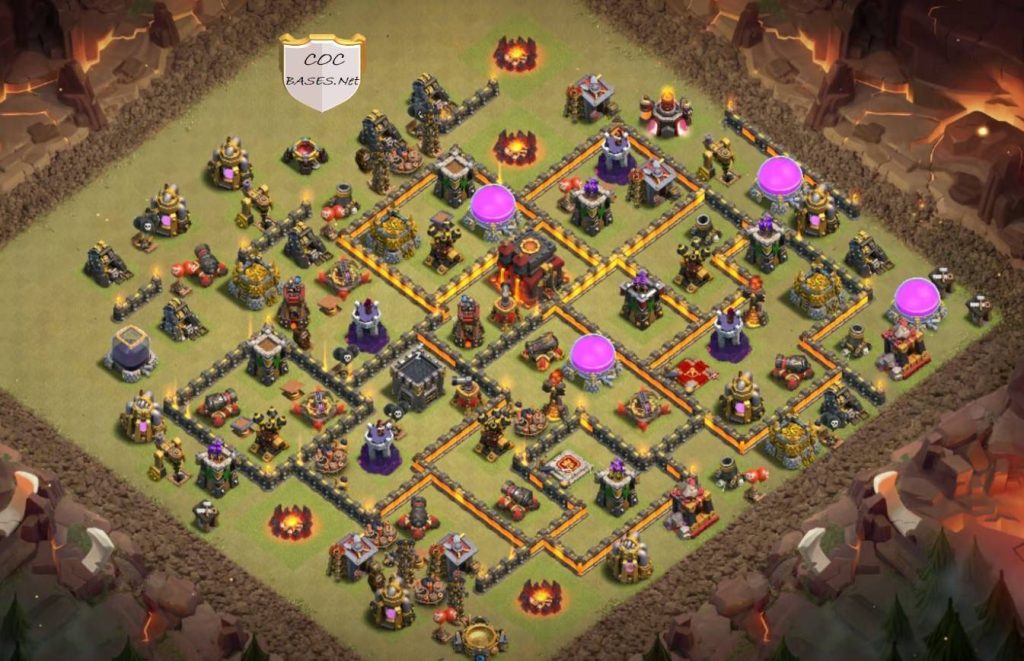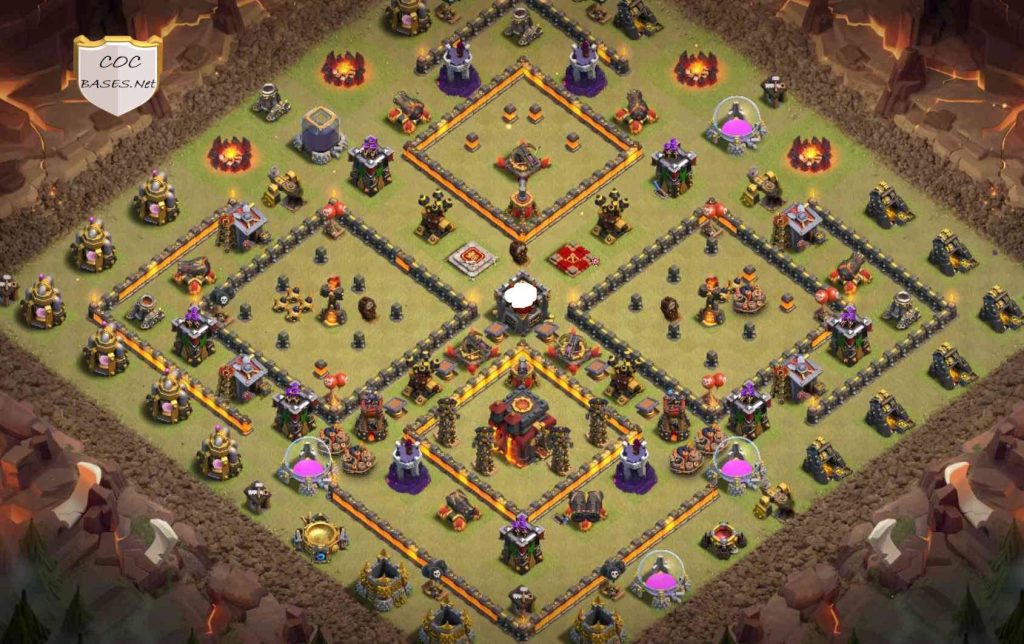 Best Town Hall 10 War Base Anti Balloons Copy Link
In this base, there are some square compartments and some rectangular segments. The same strategy is used for the placement of the town hall as in the previous base design. Mostly, the main focus of attackers is in the center. Usually, in the war base, the town hall is centralized. The attackers will use their whole energy to reach the center while our town hall is placed in the opposite corner. The collectors and storage buildings are kept outside the clan.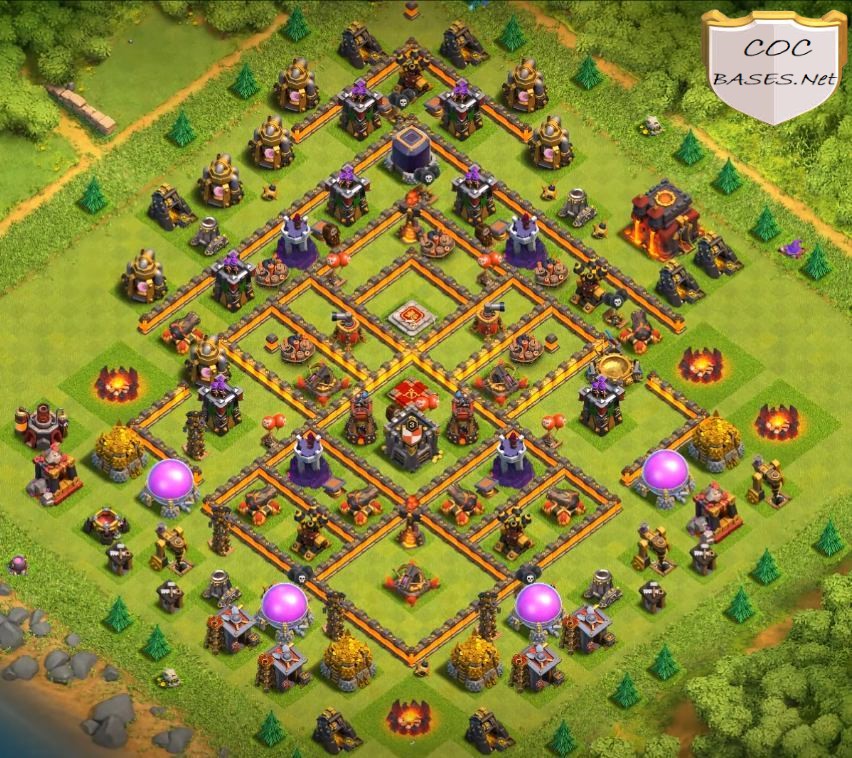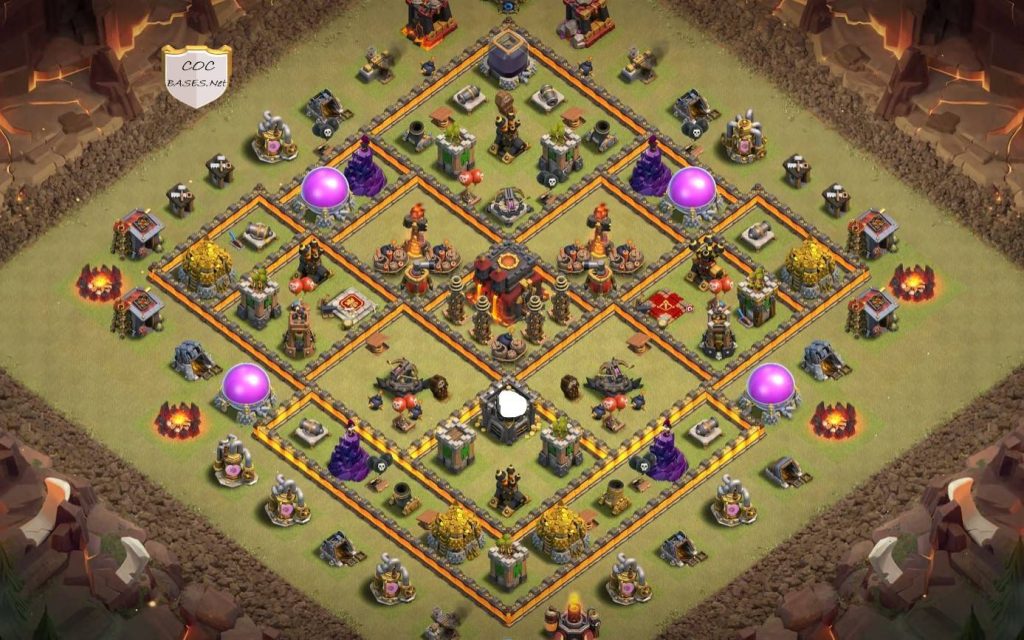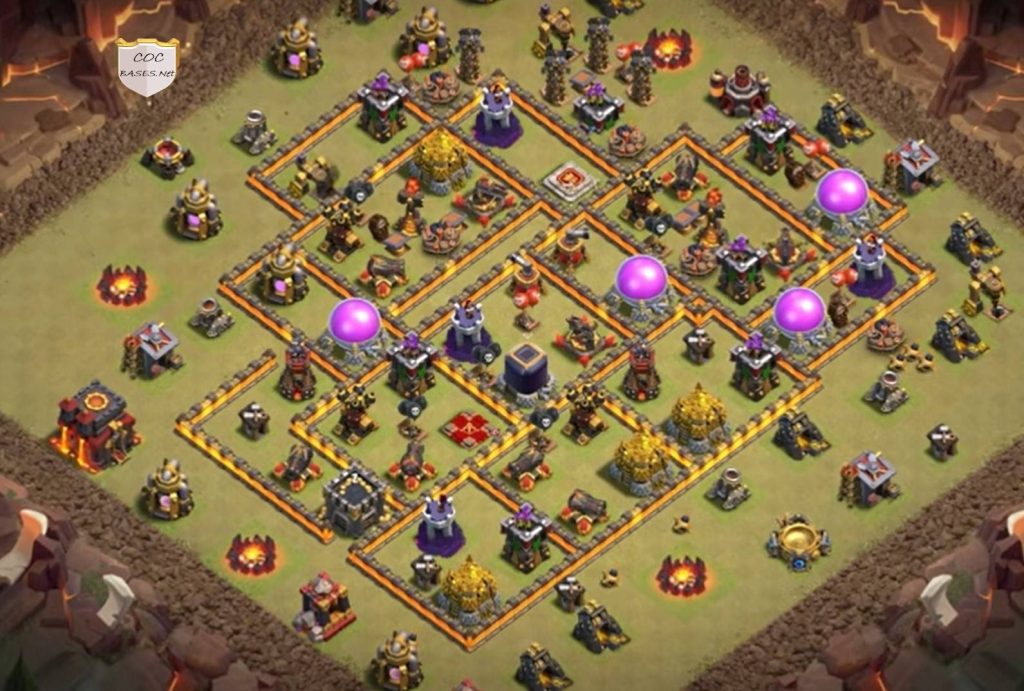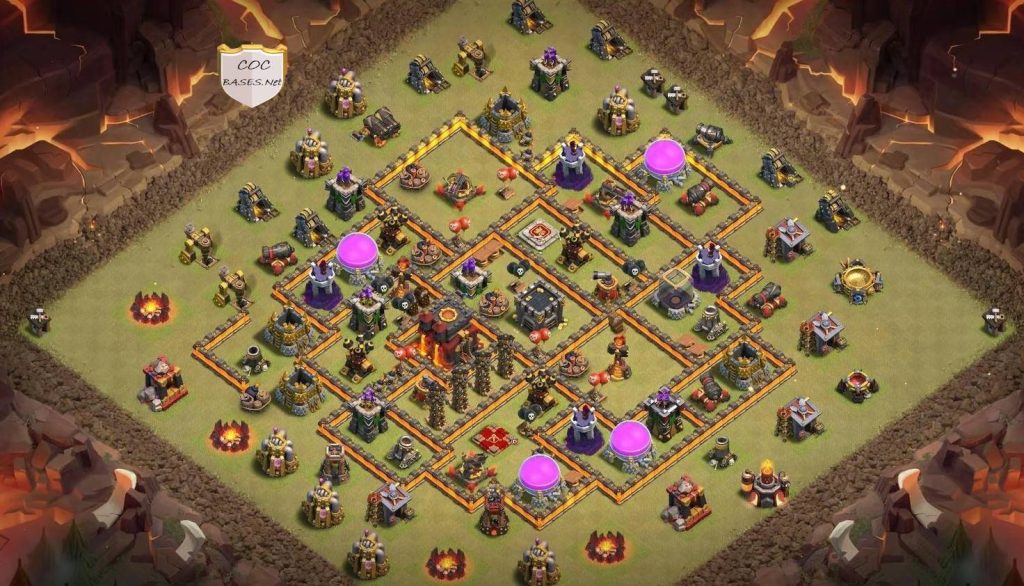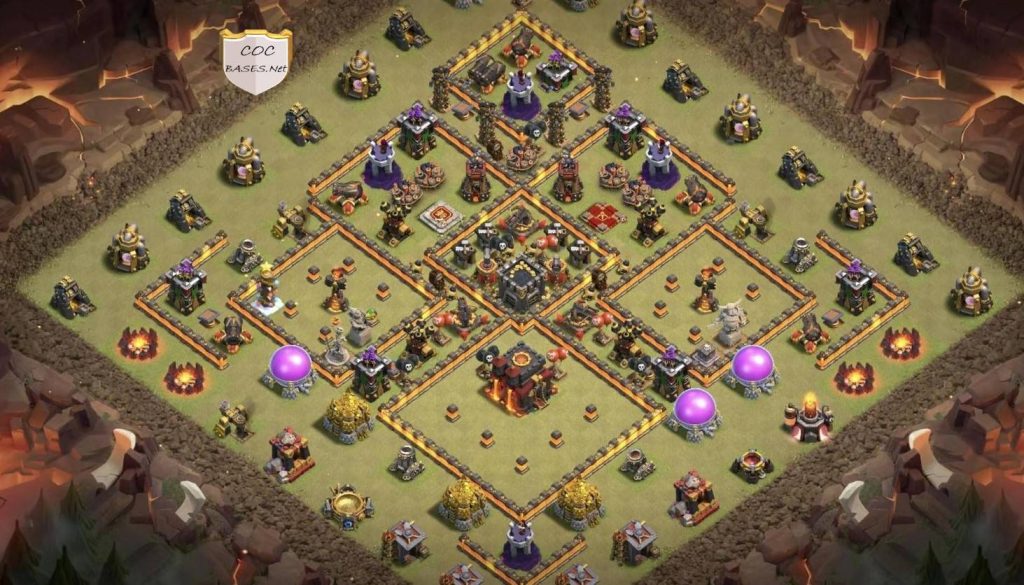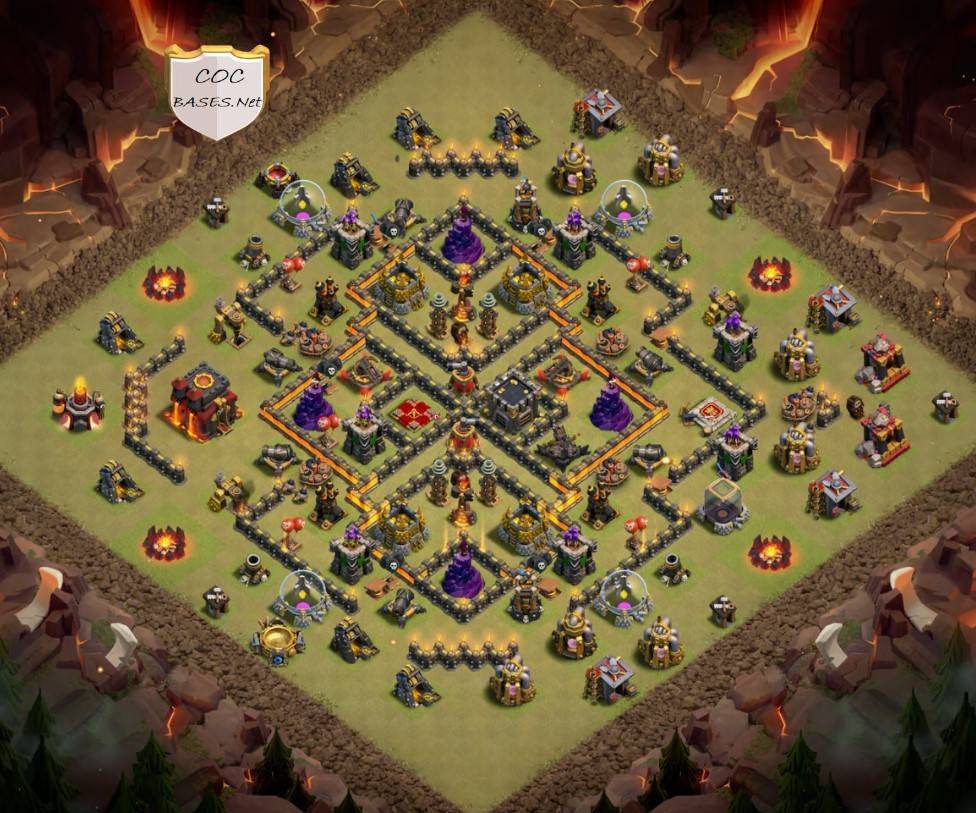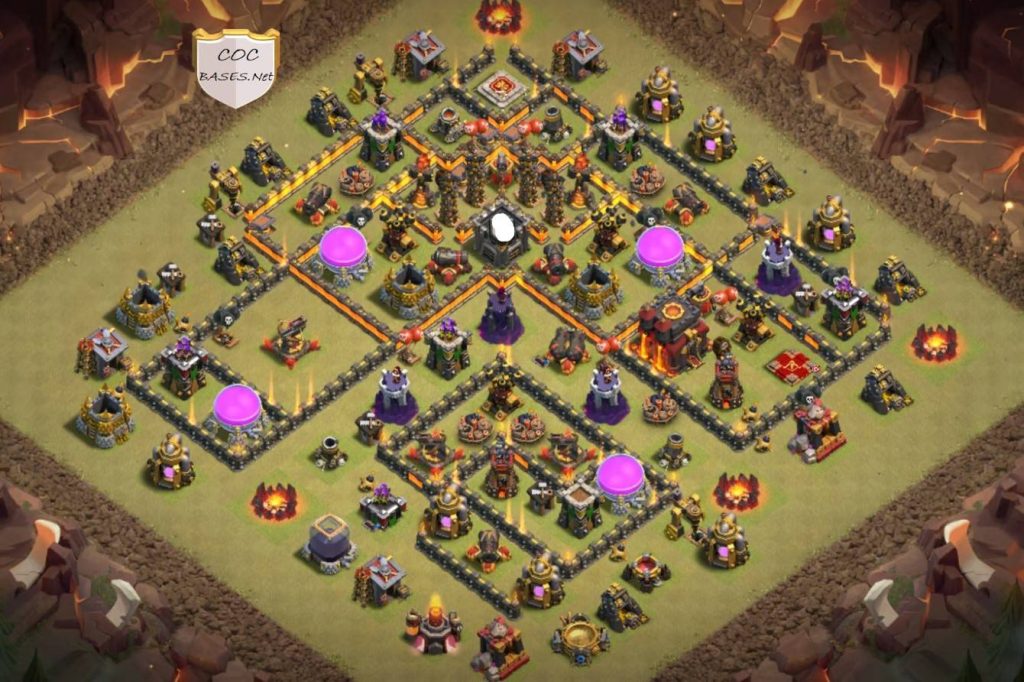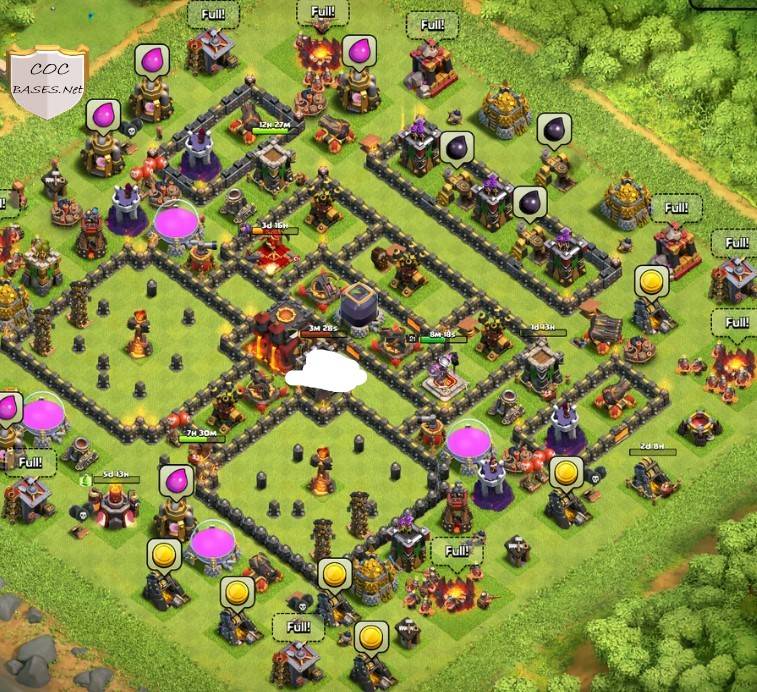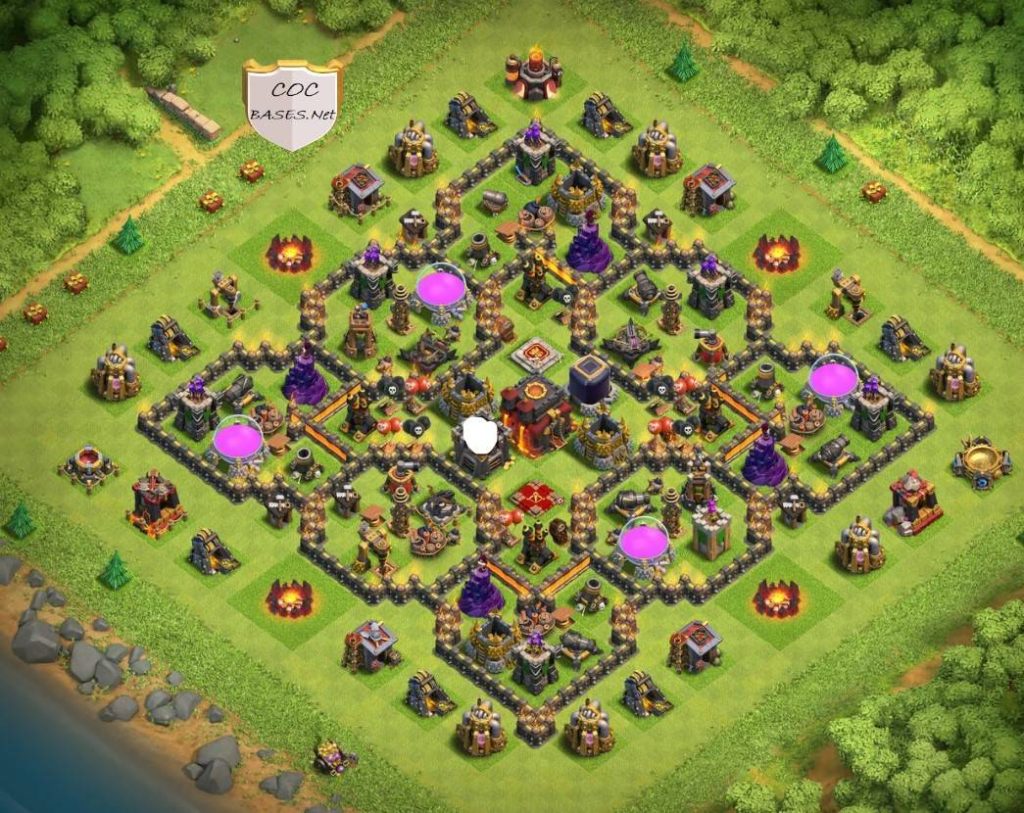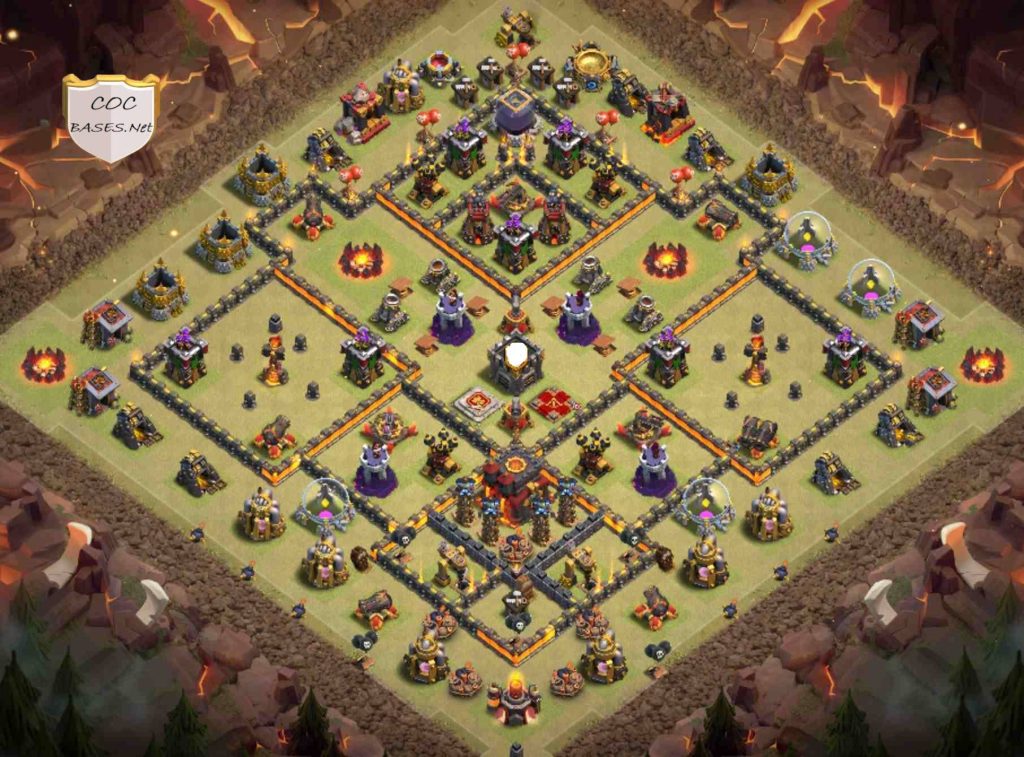 COC TH10 War Base Links Anti Dragon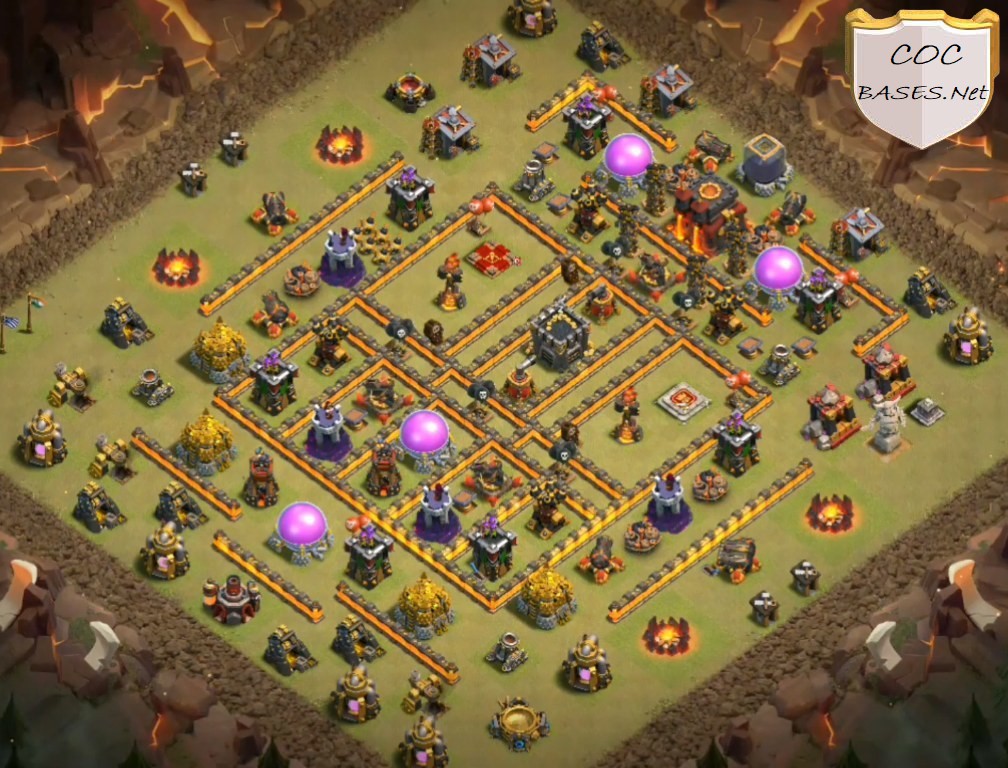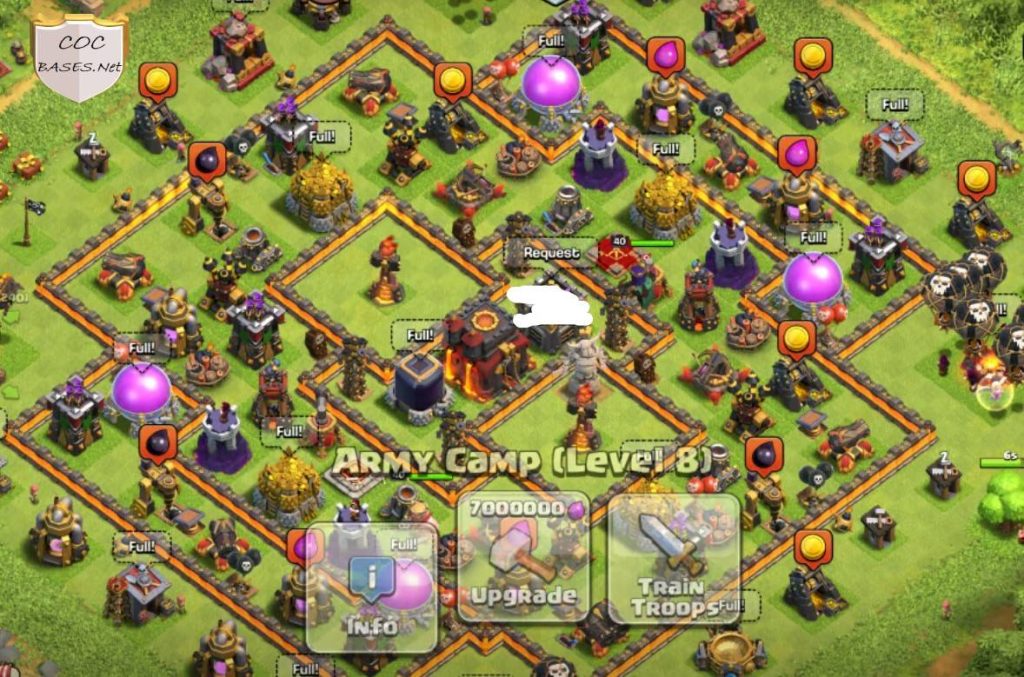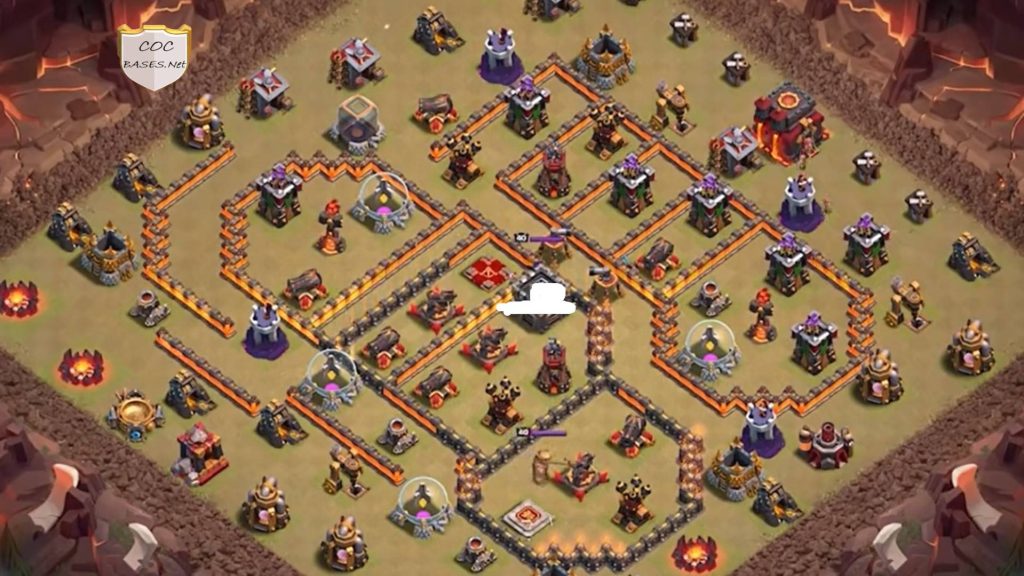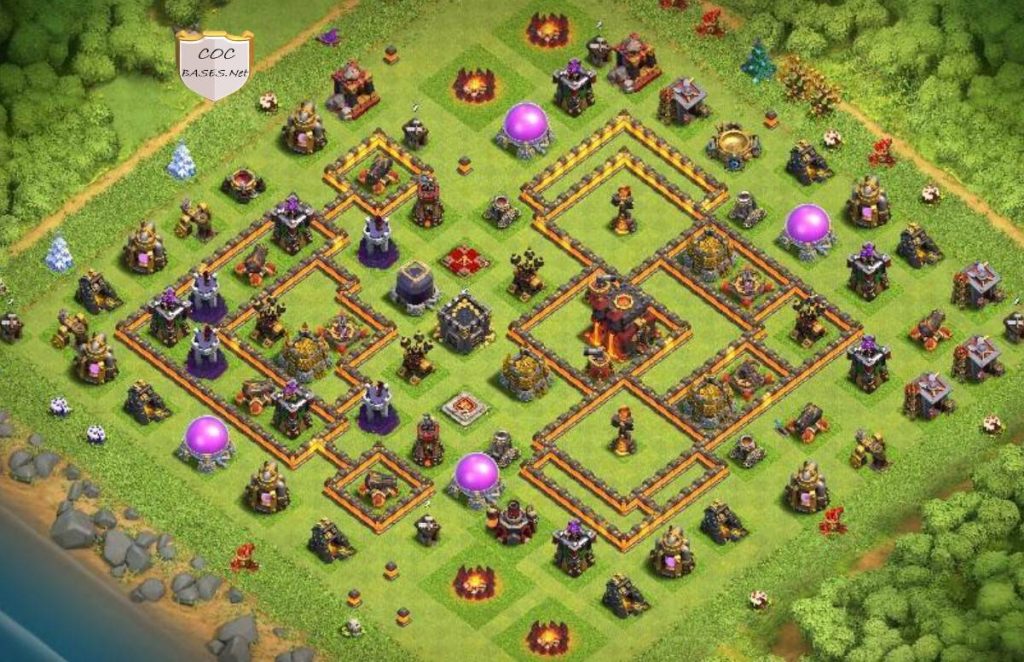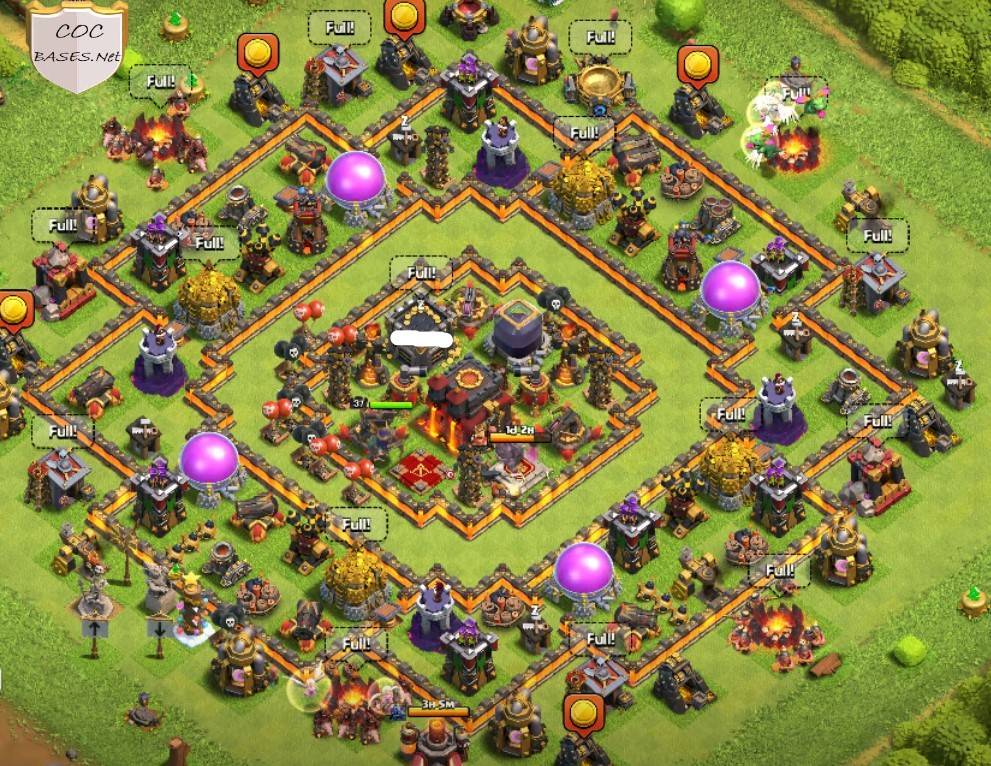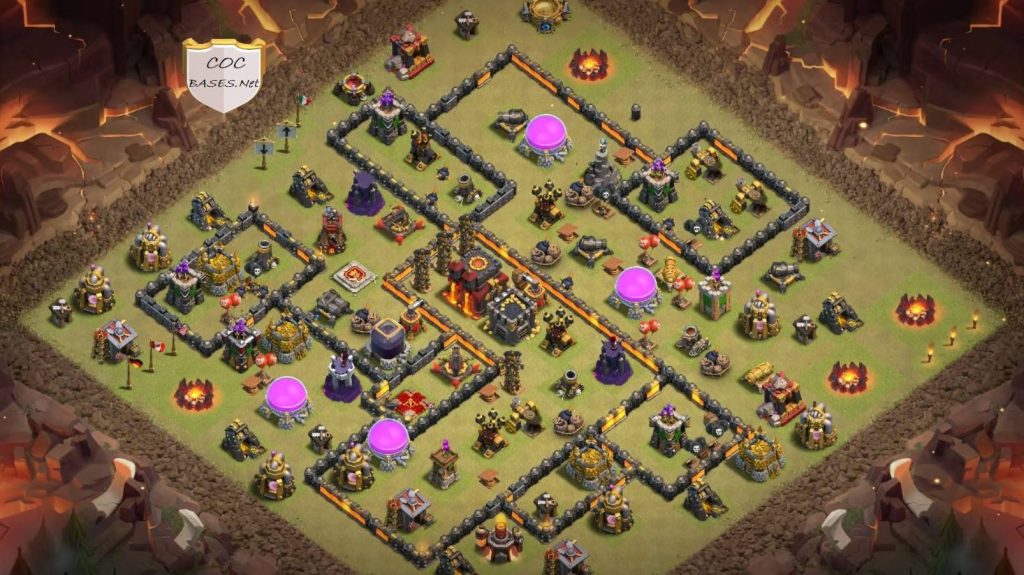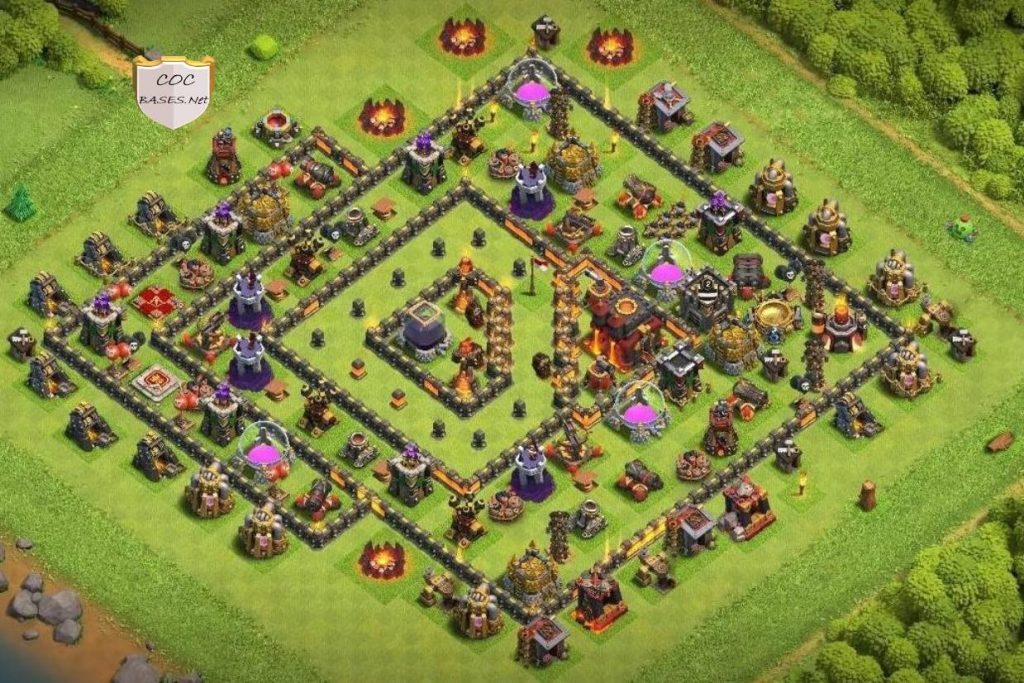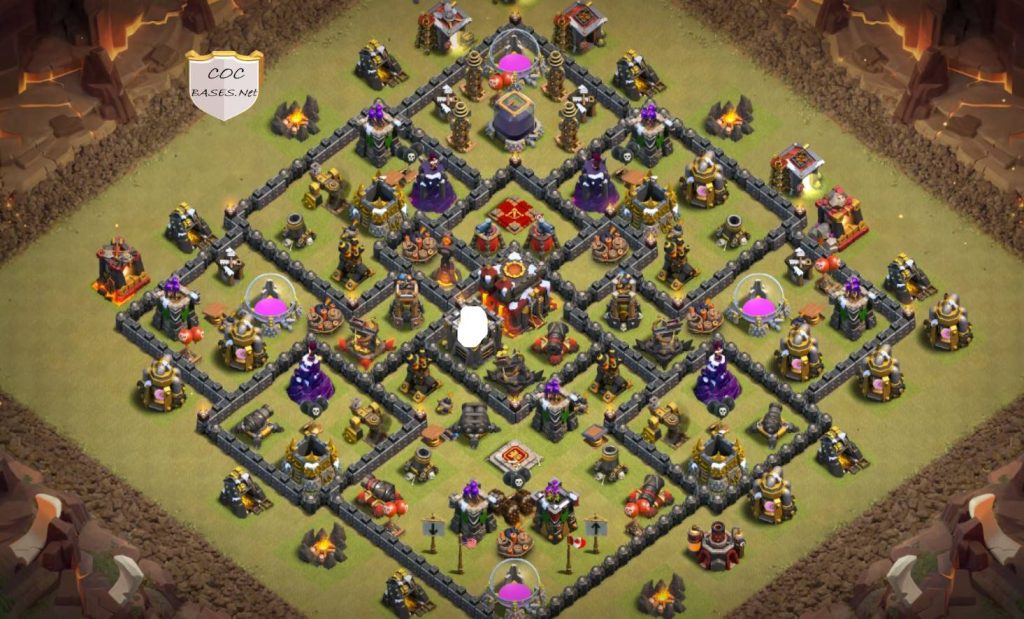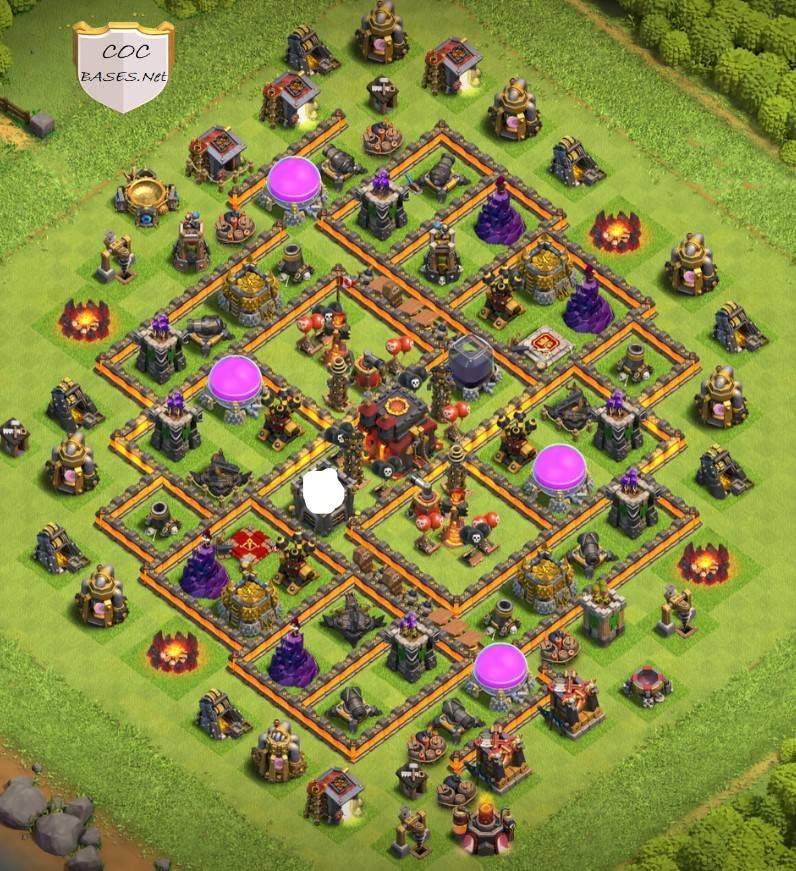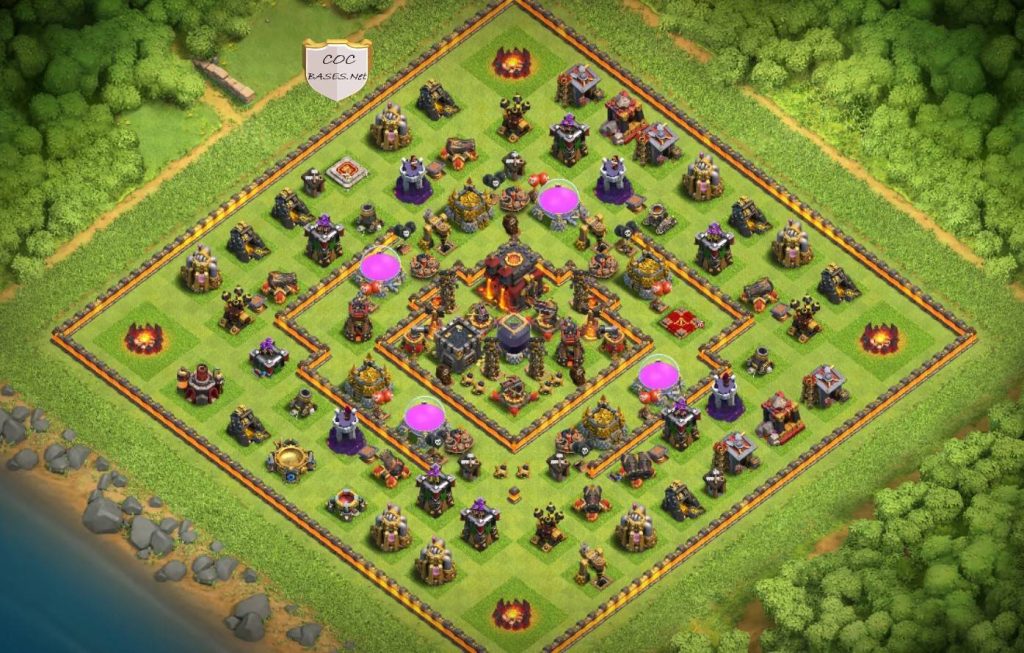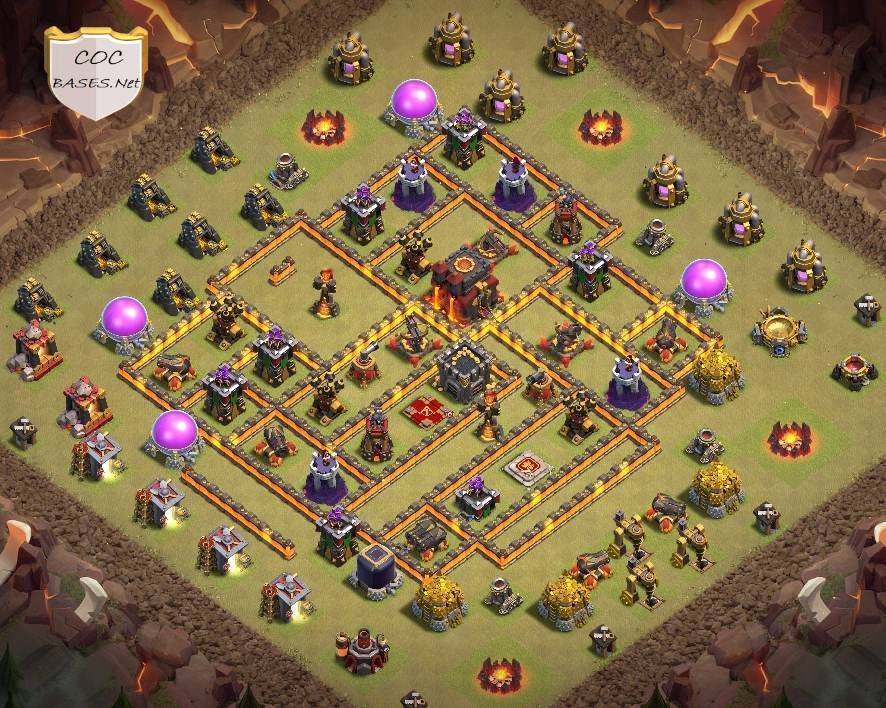 Best TH10 War Base Anti All Troops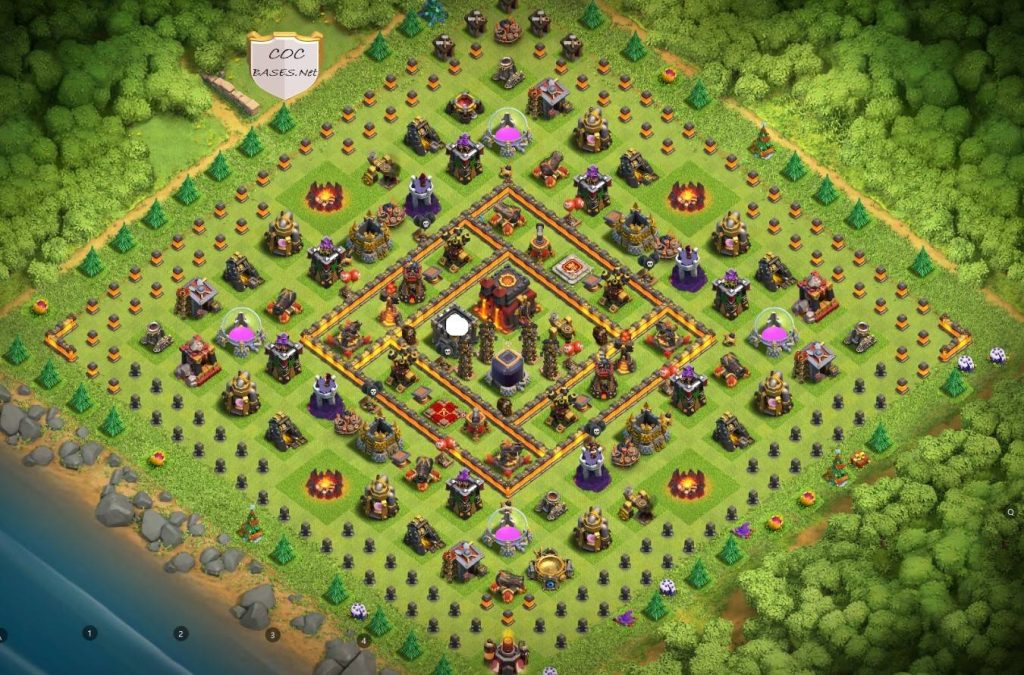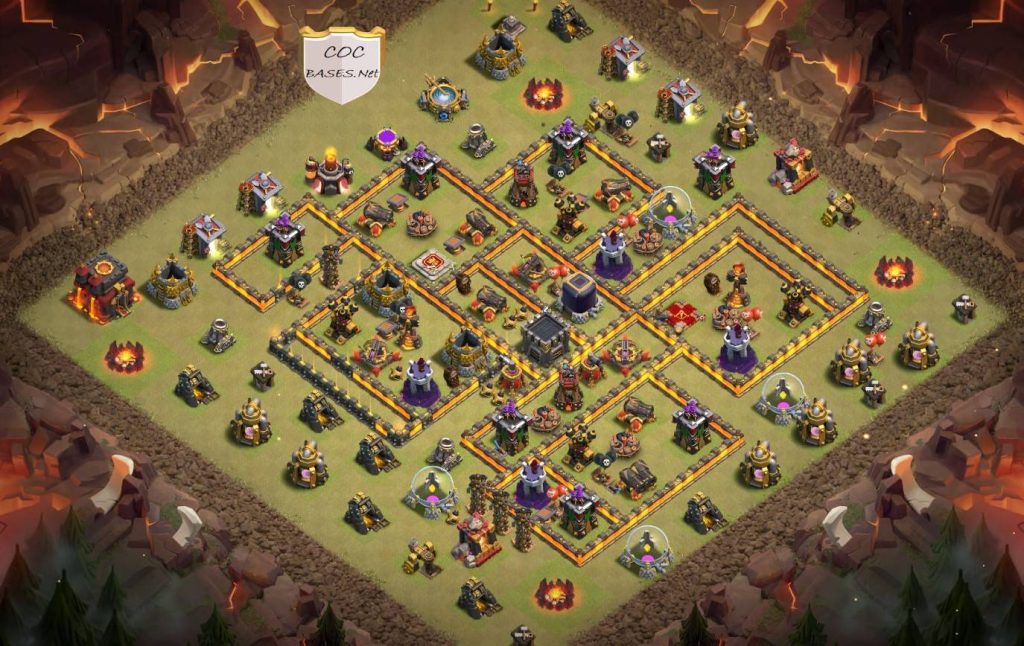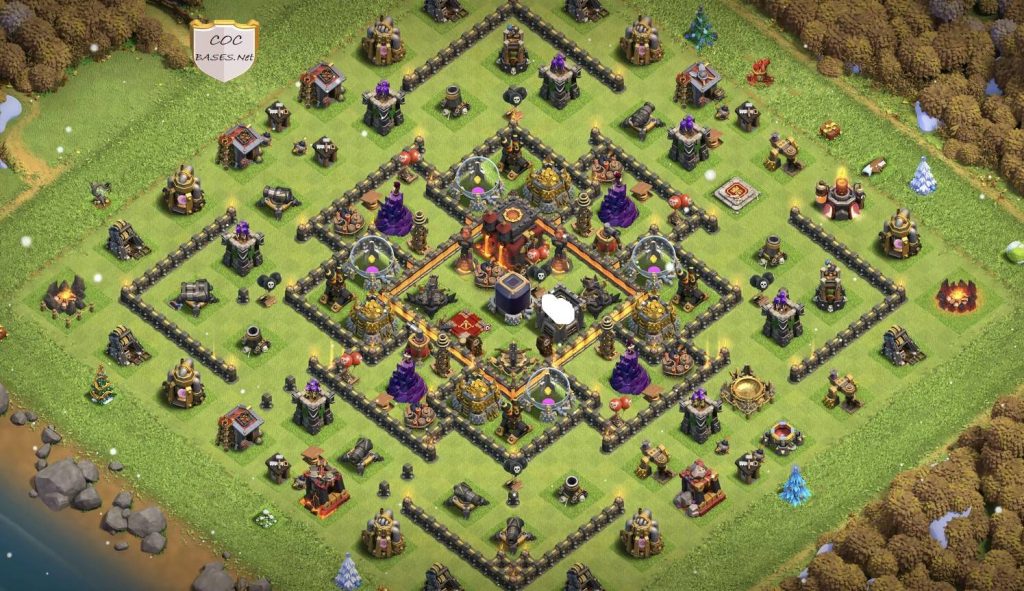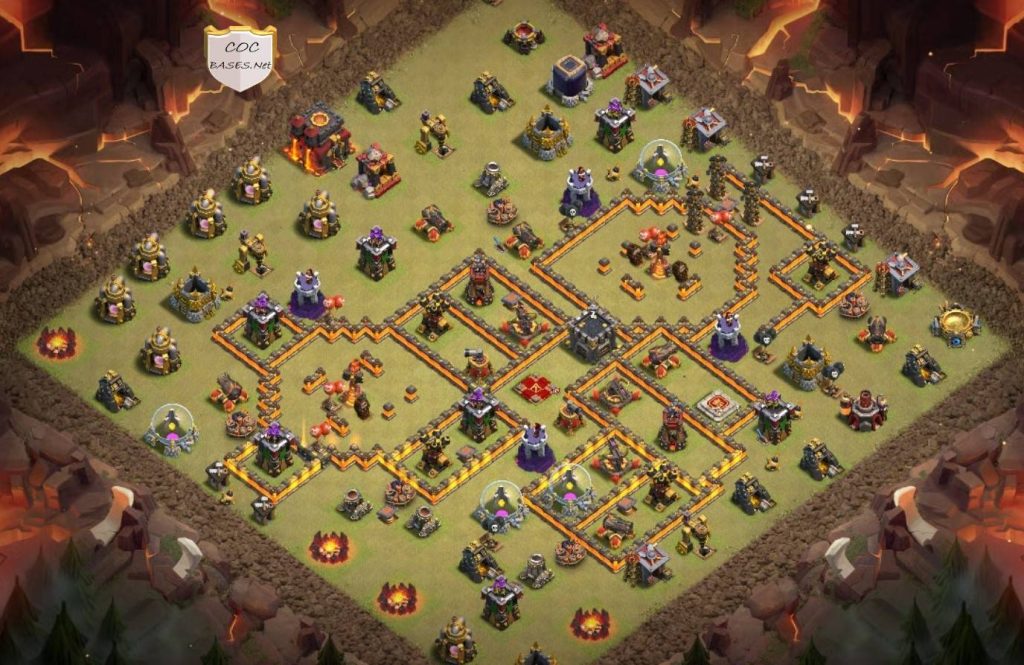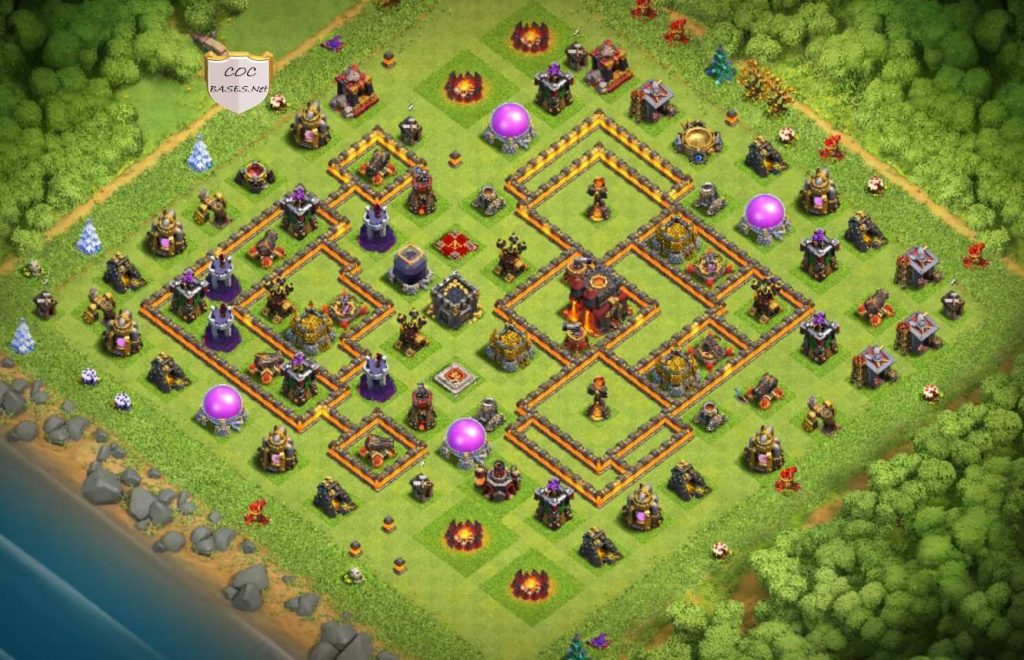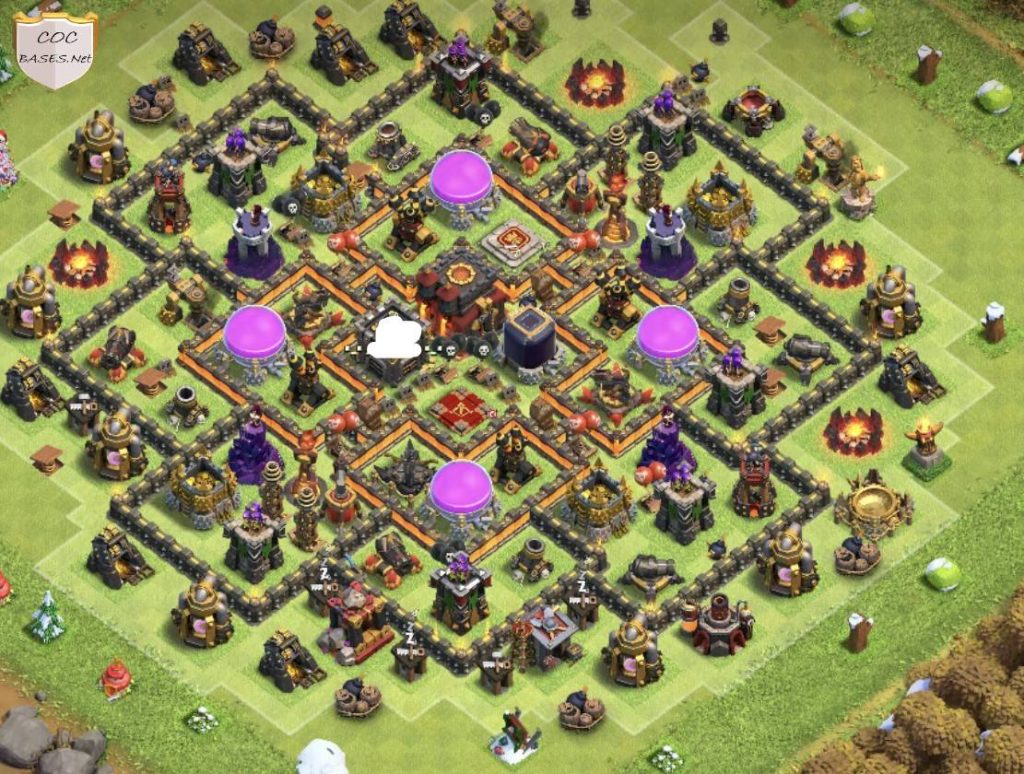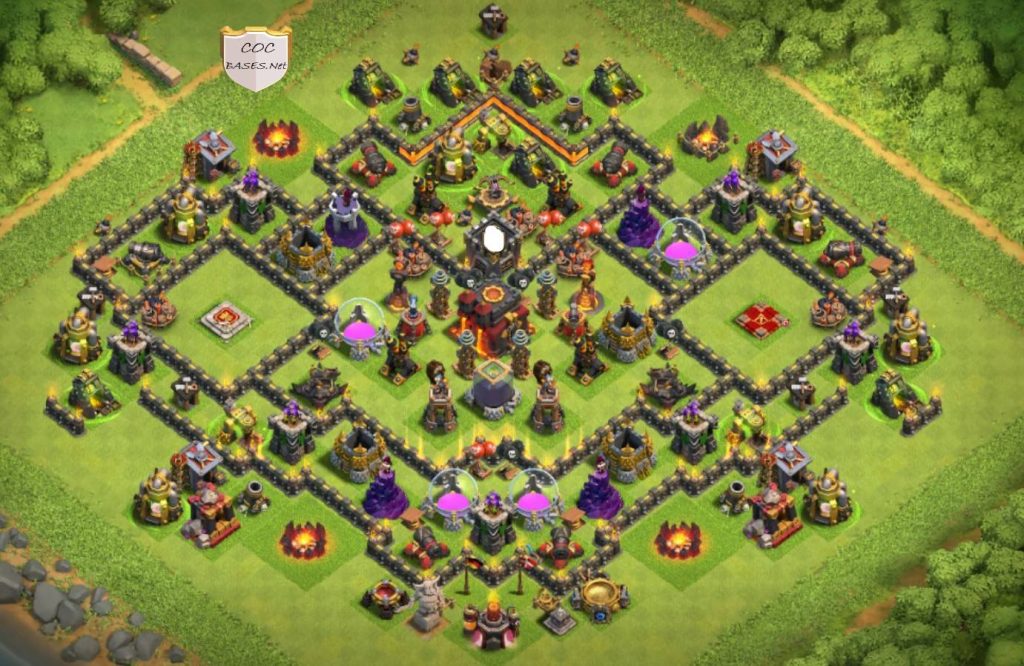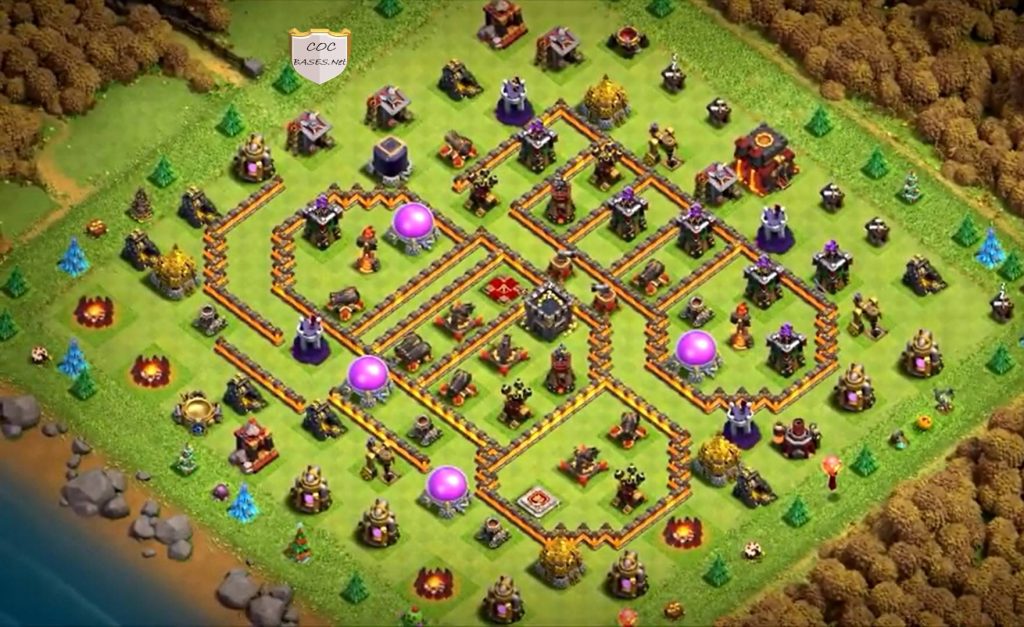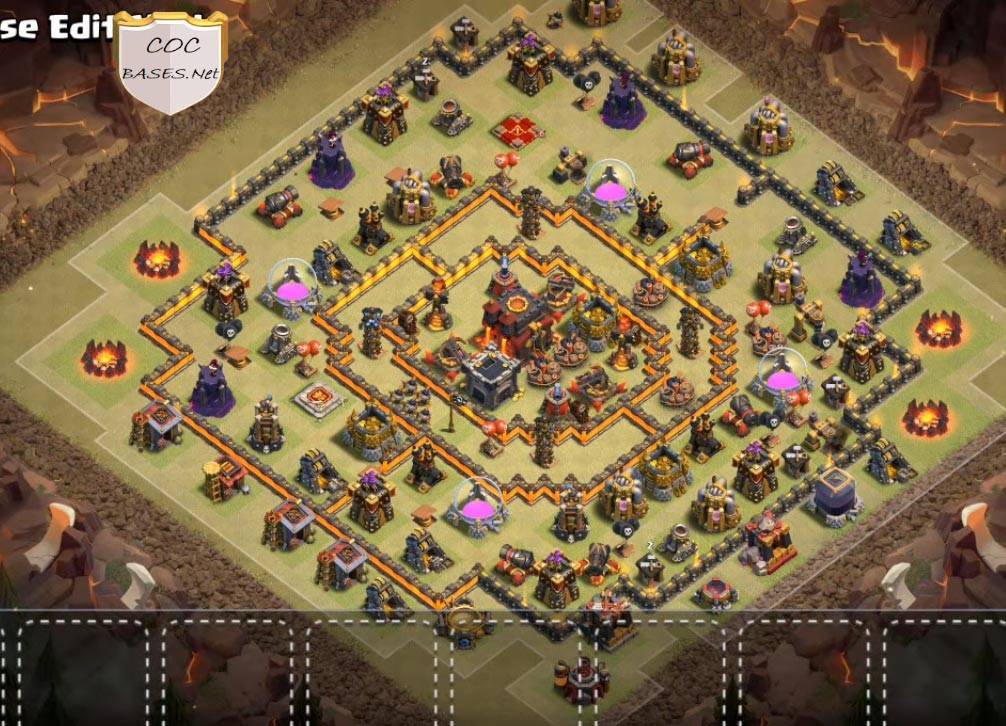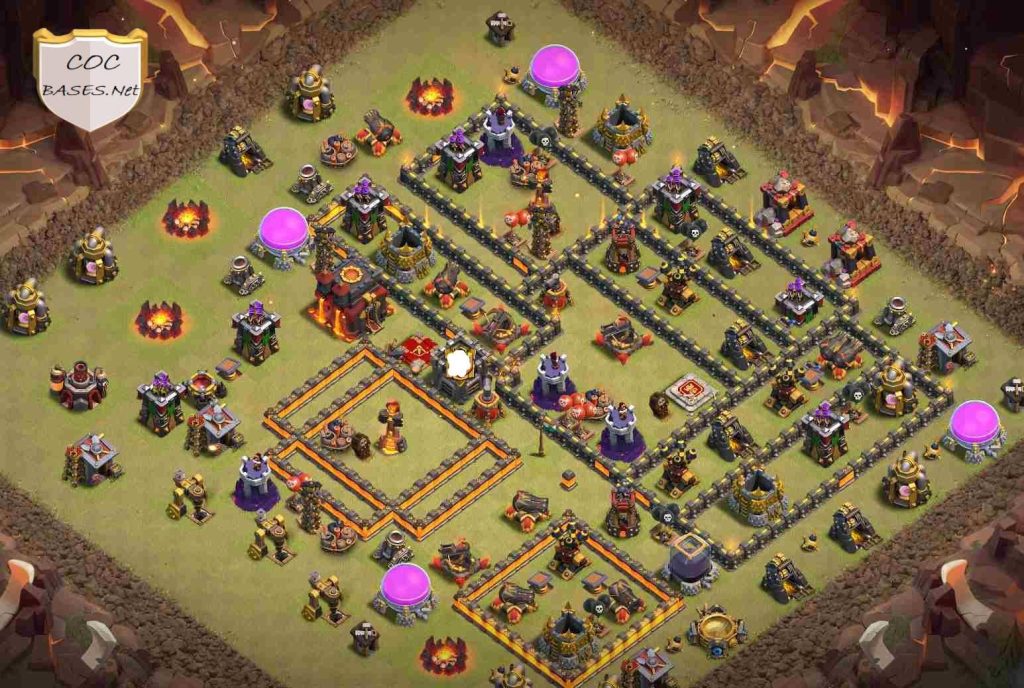 COC TH10 War Layout Anti Valkyrie Pekka with Link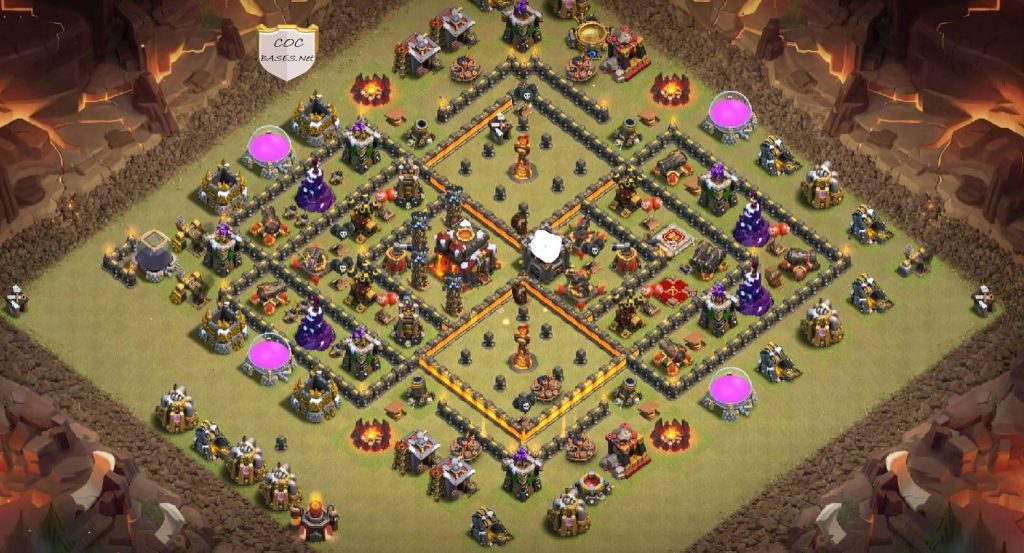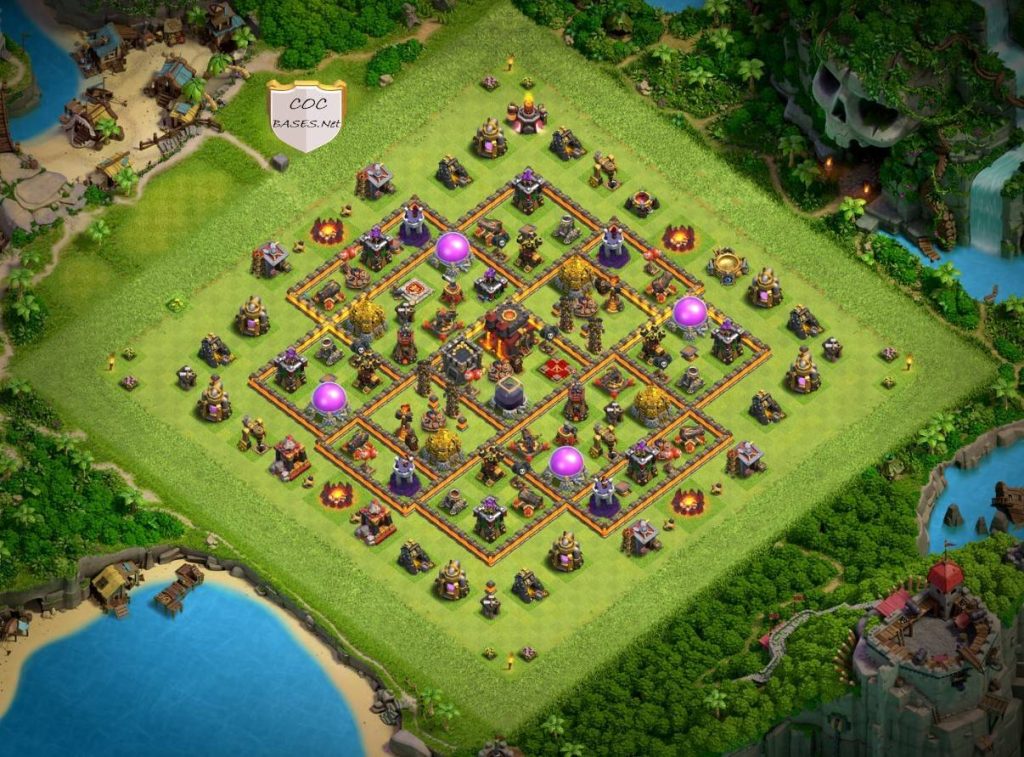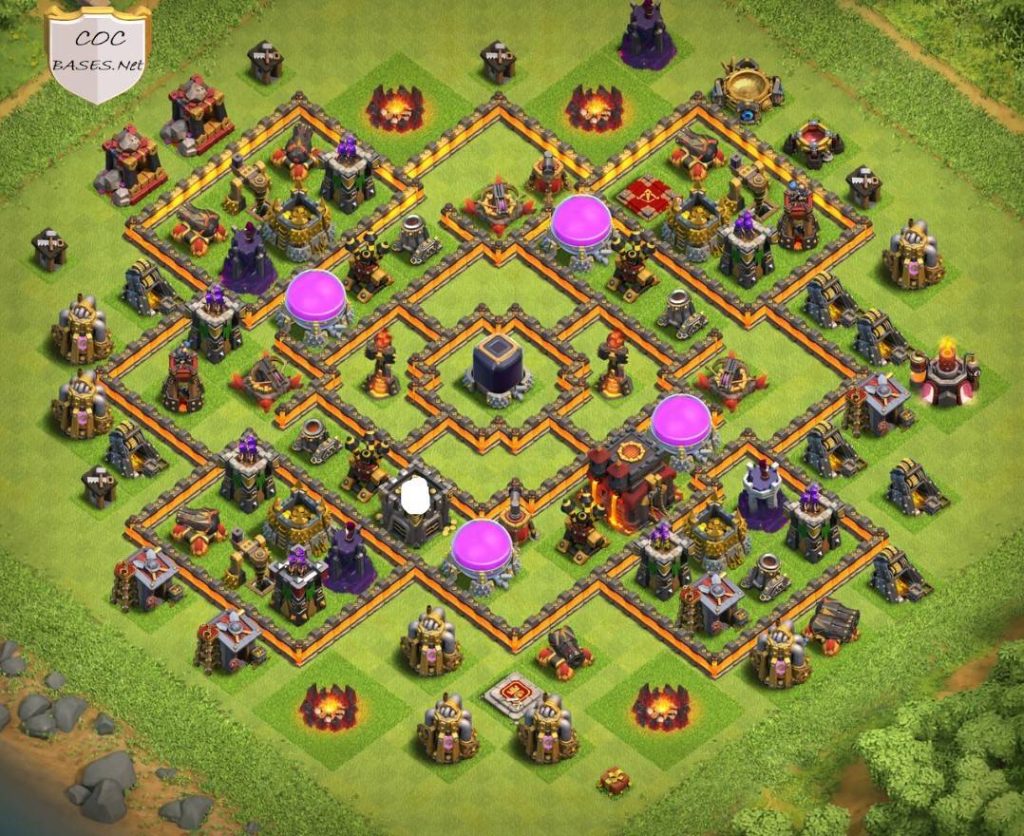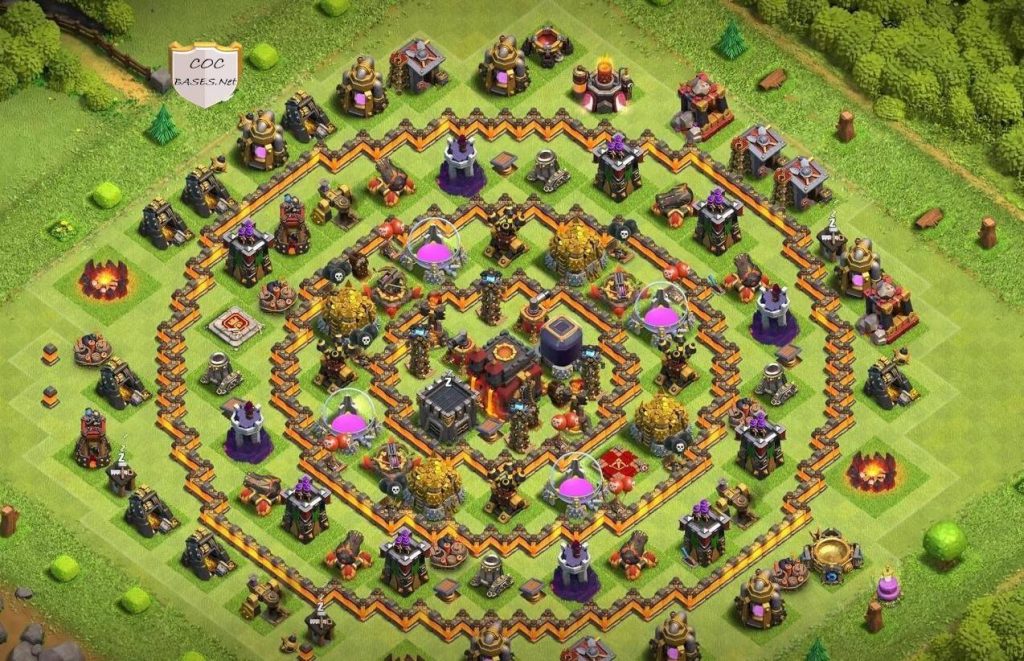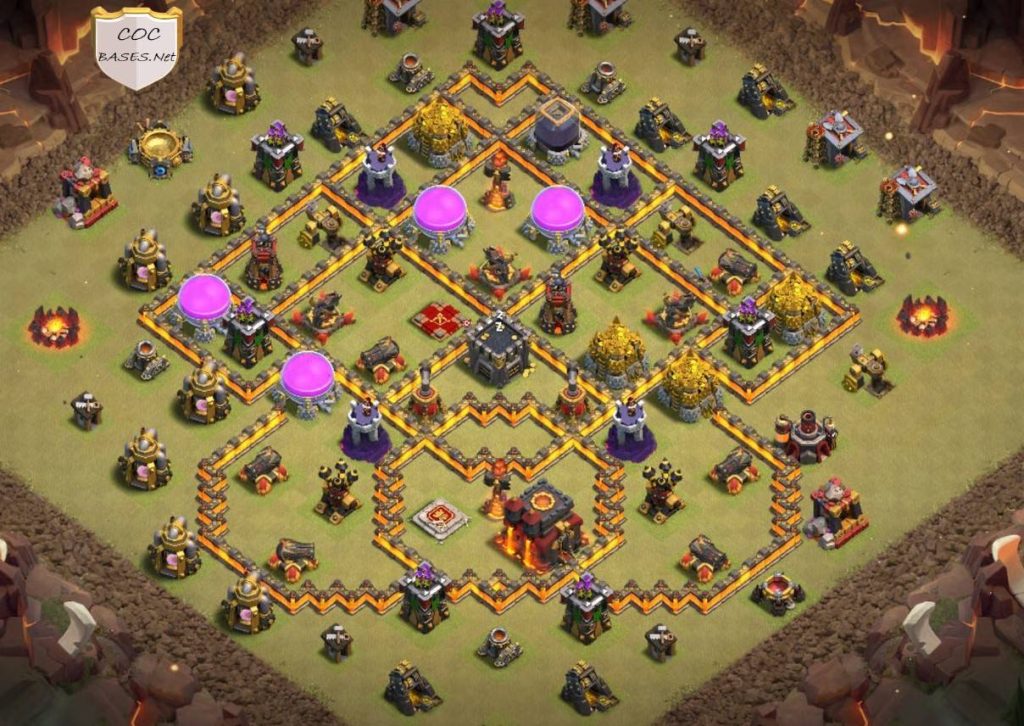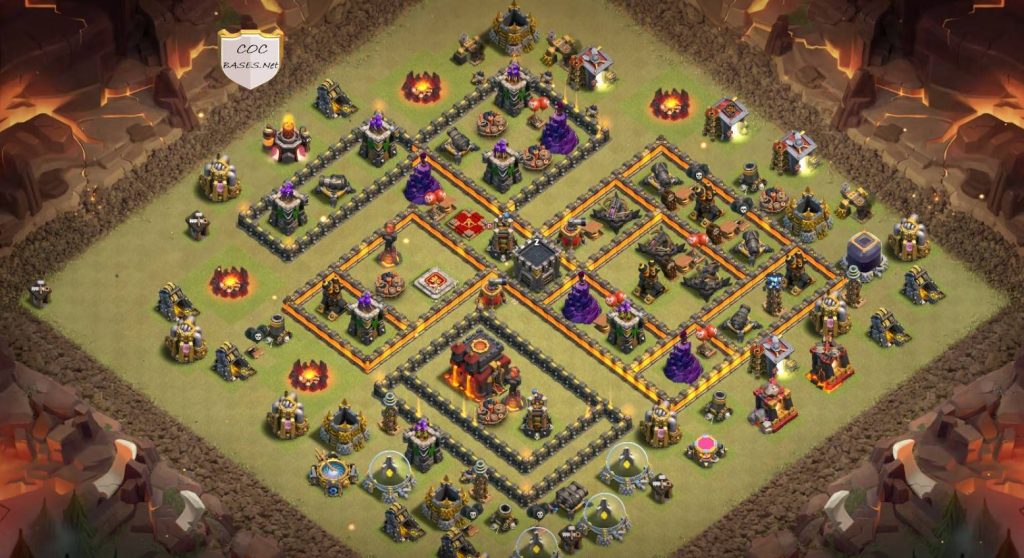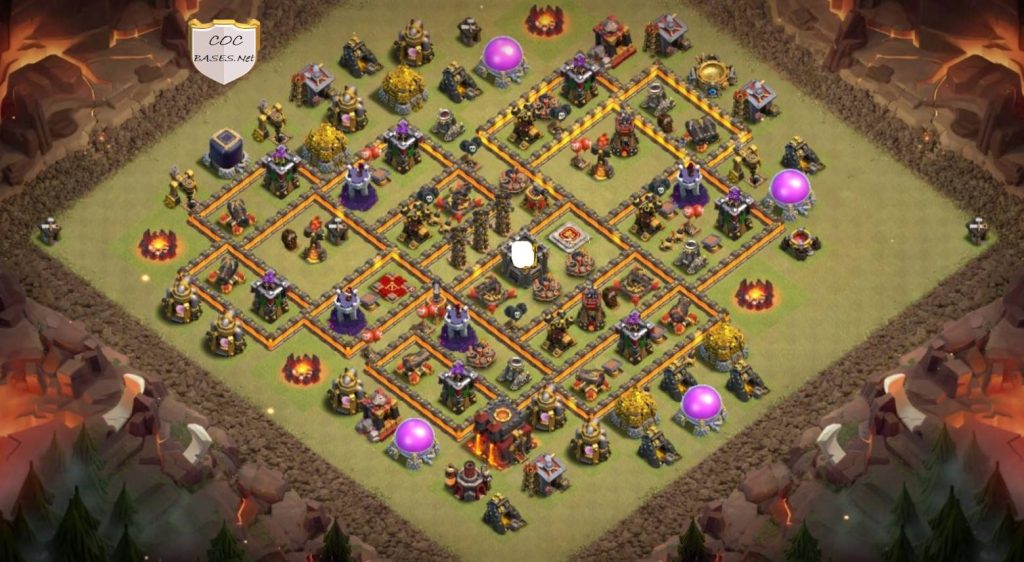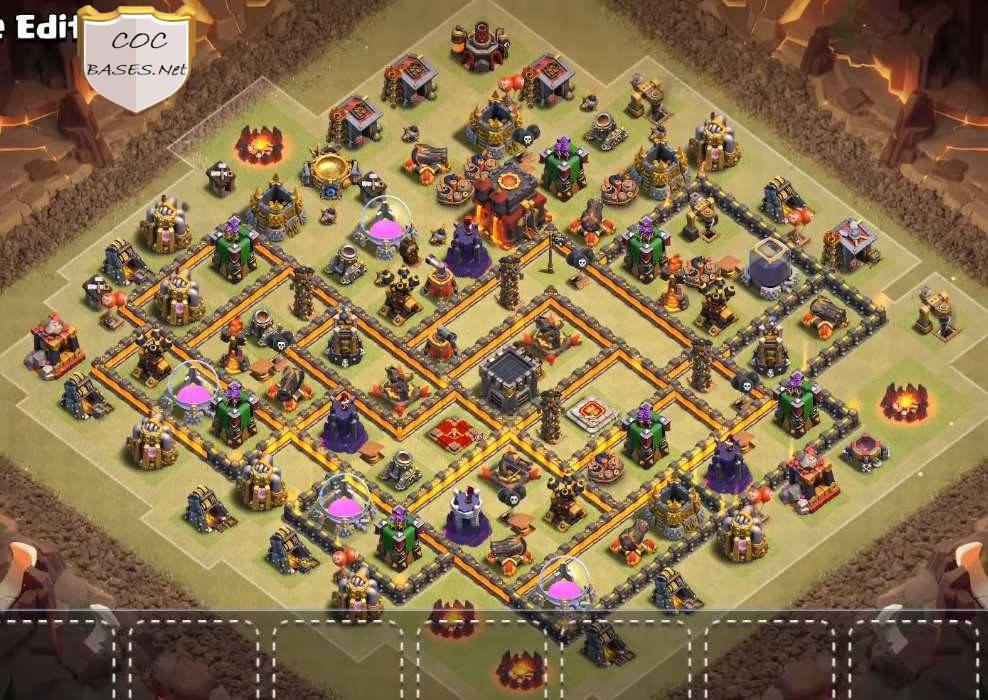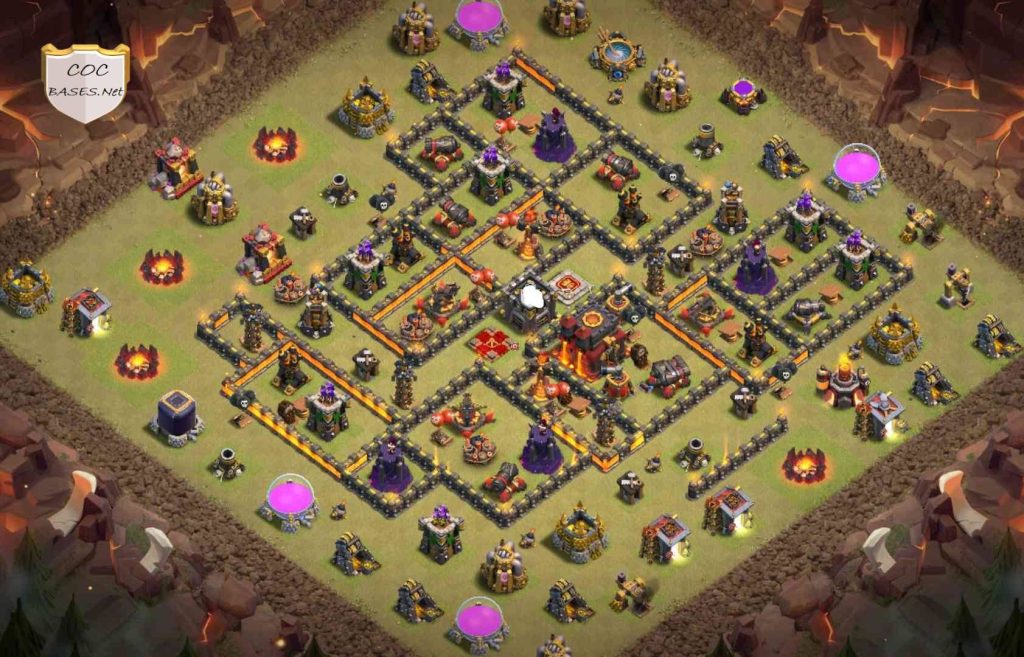 Clash of Clans Town Hall 10 Max War Base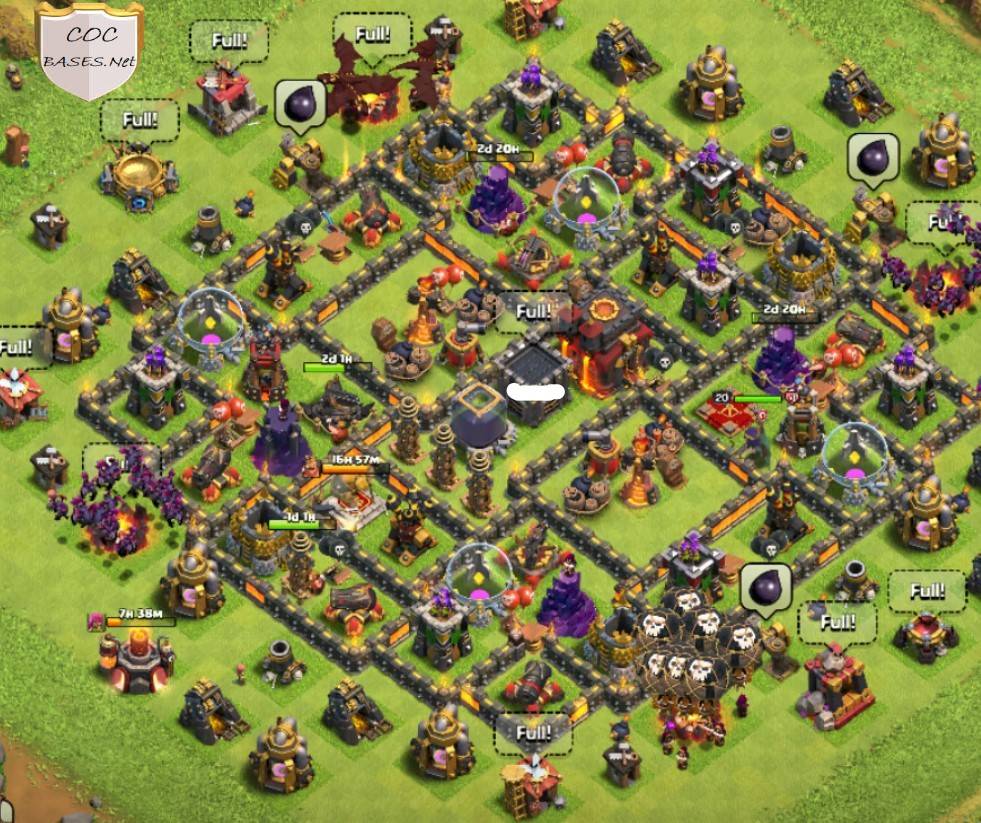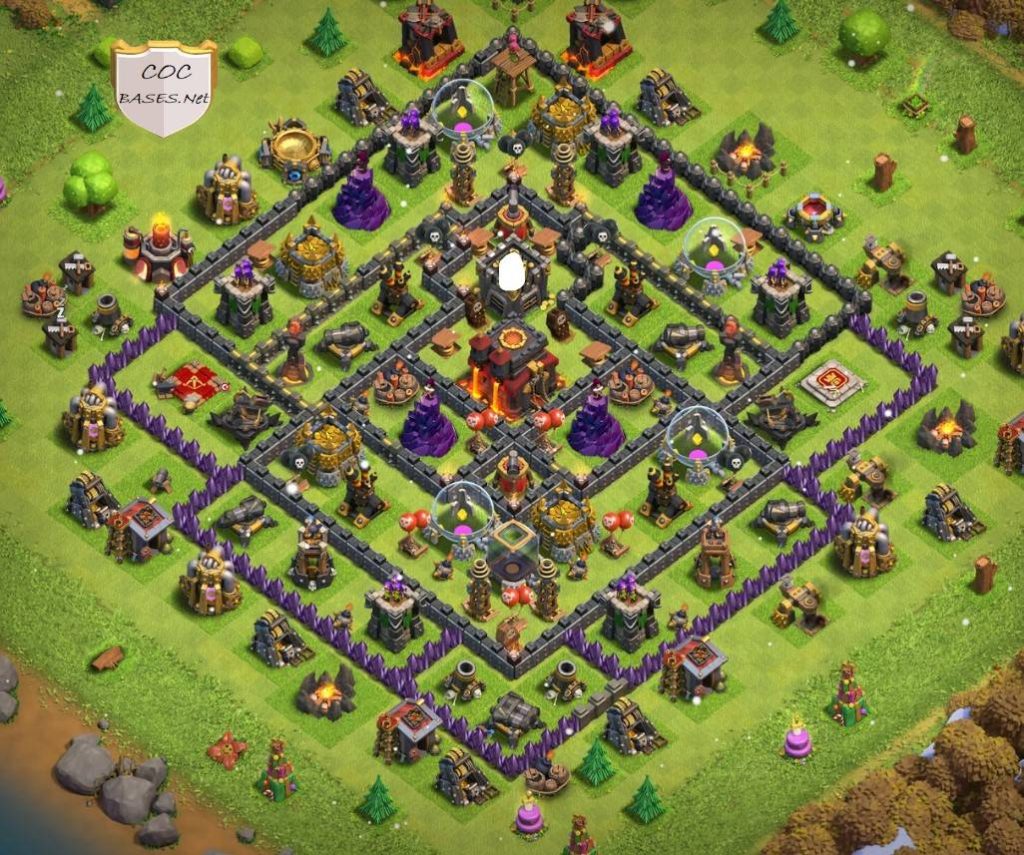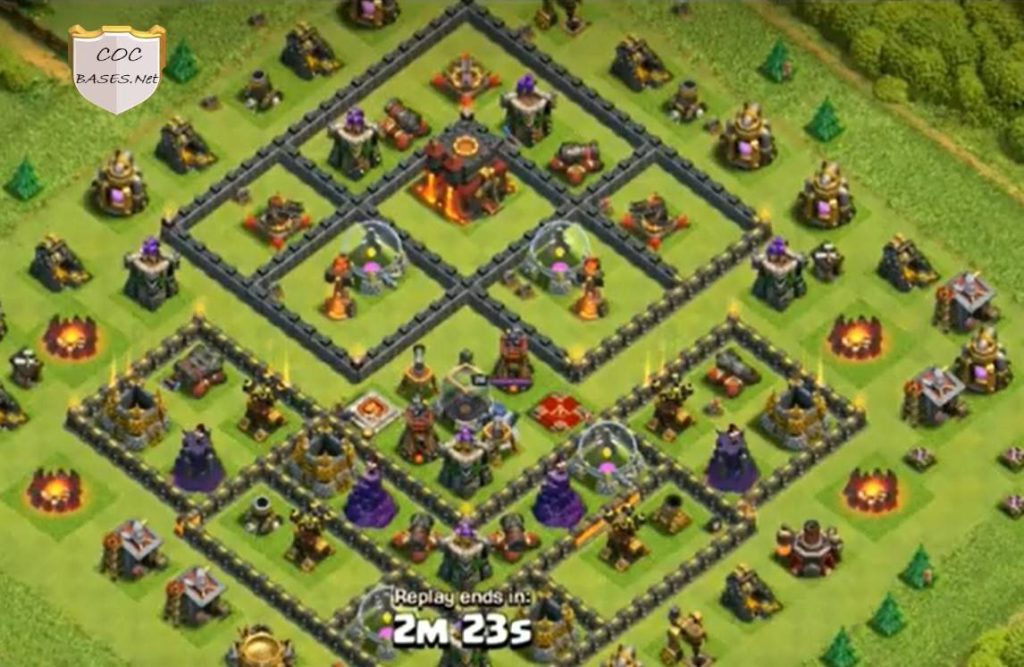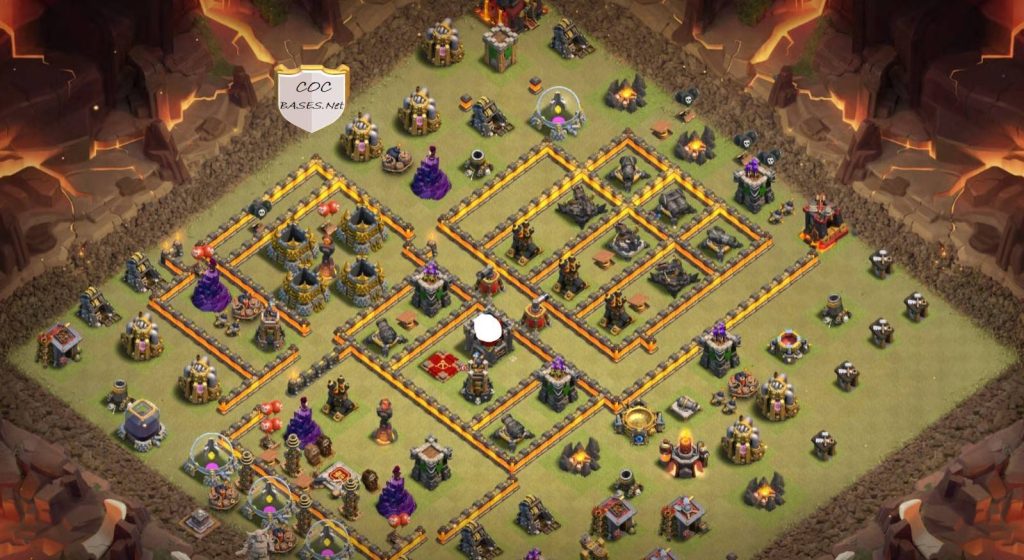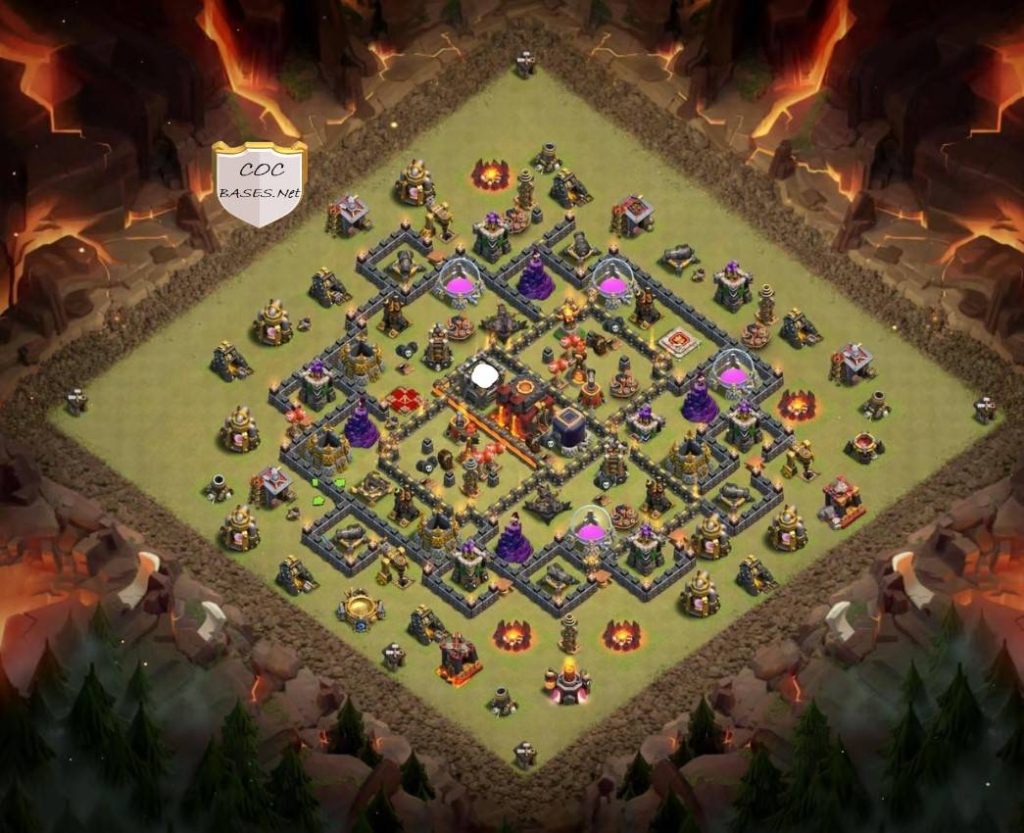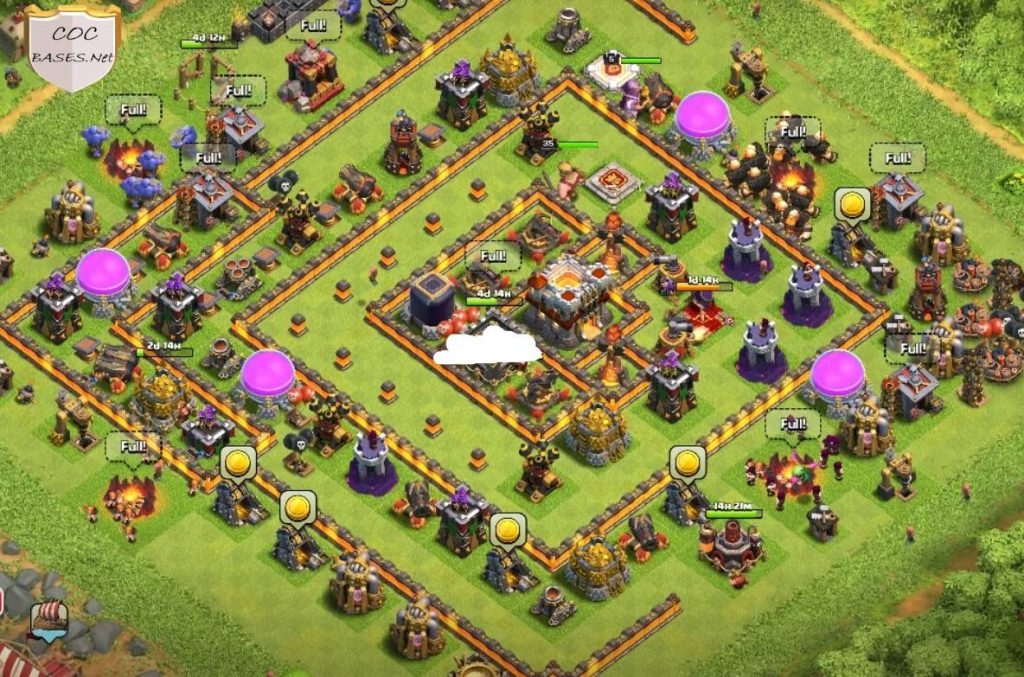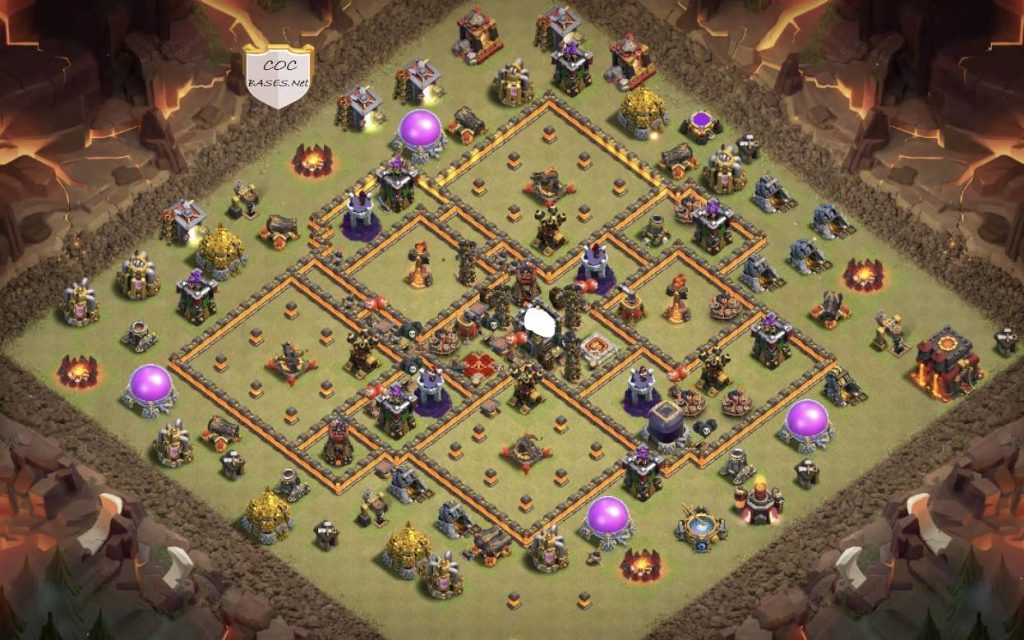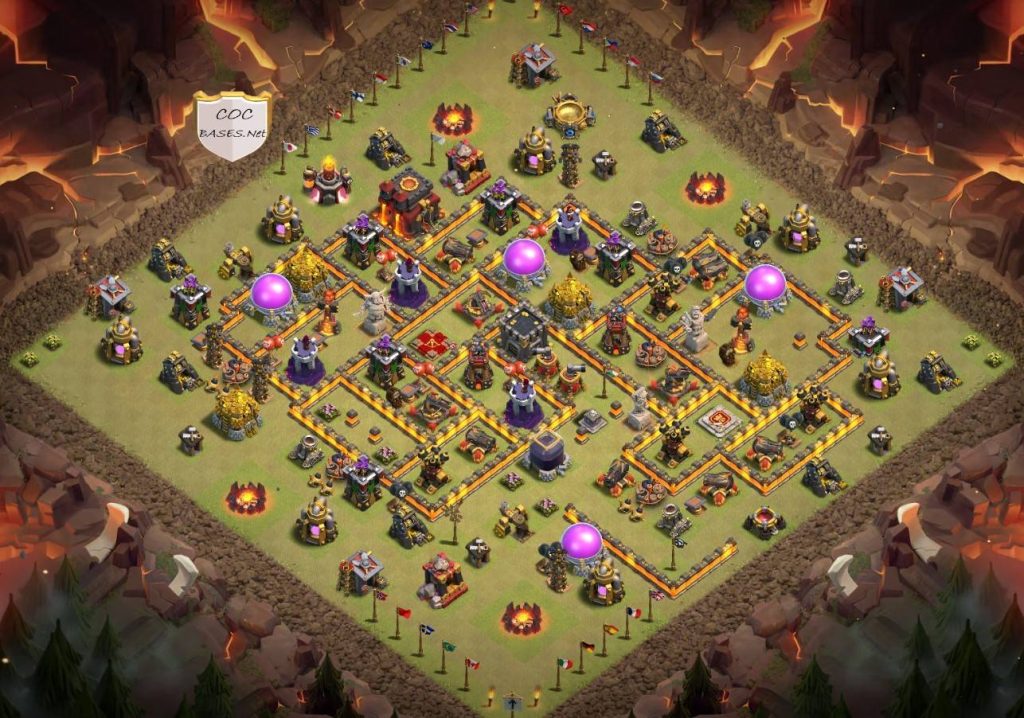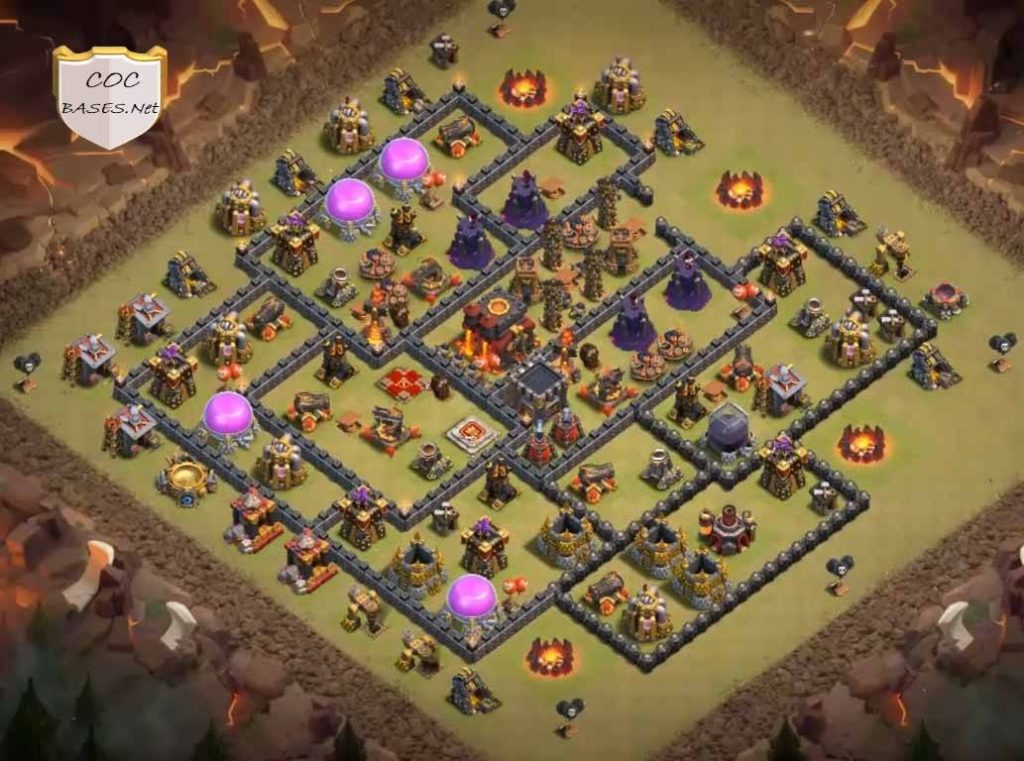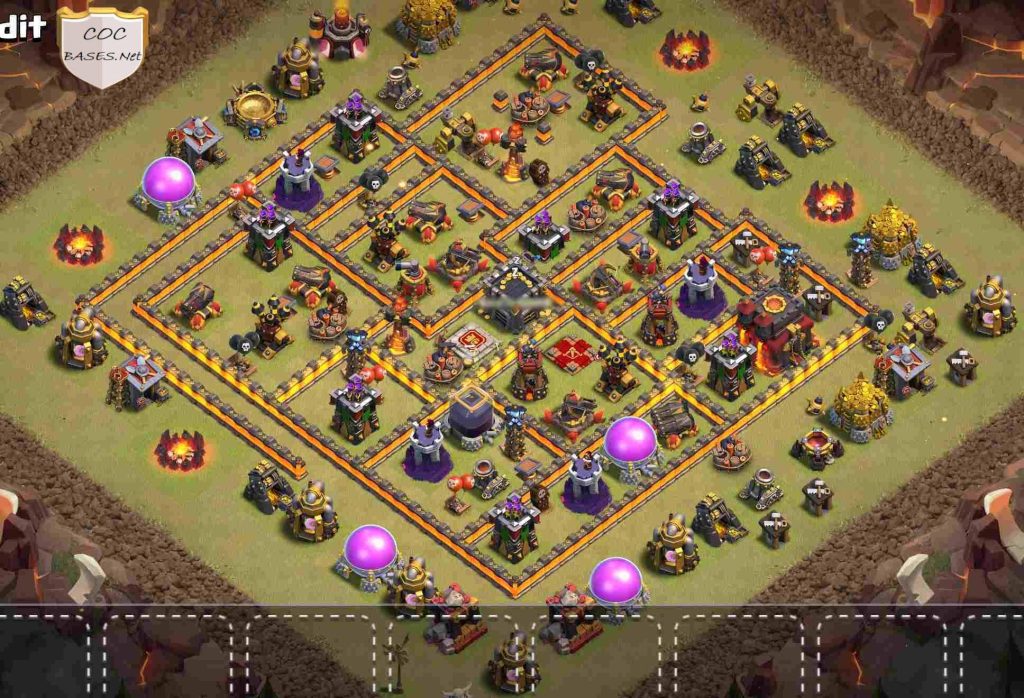 Clash of Clans TH10 War Layout with Copy Link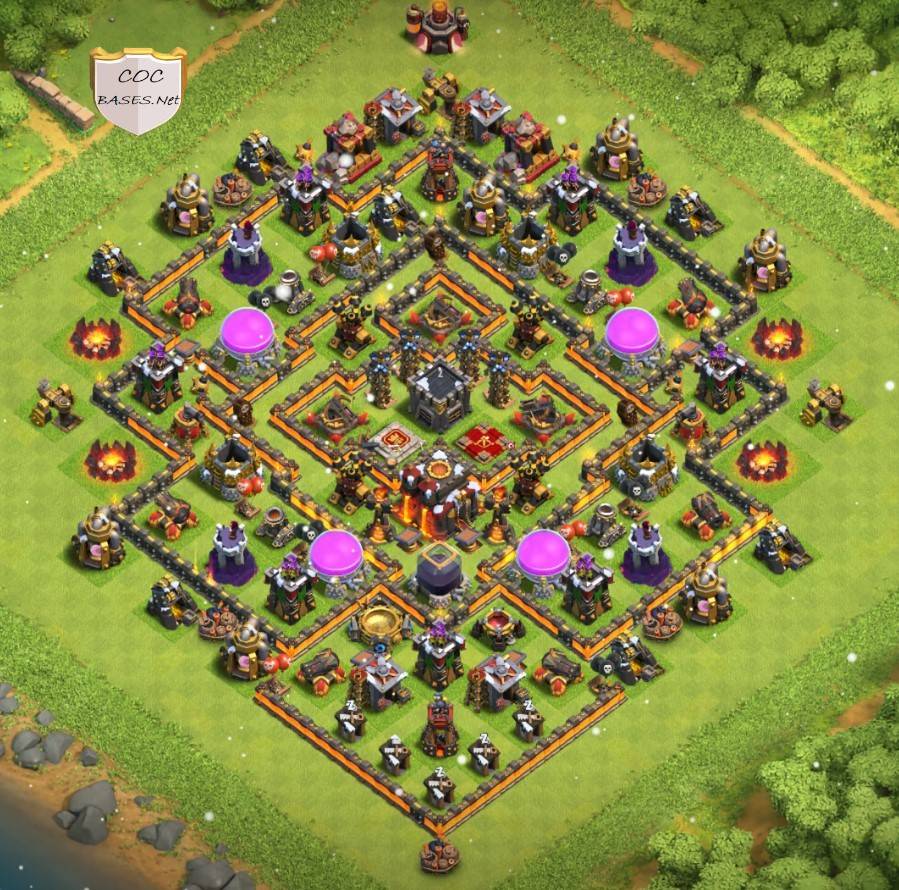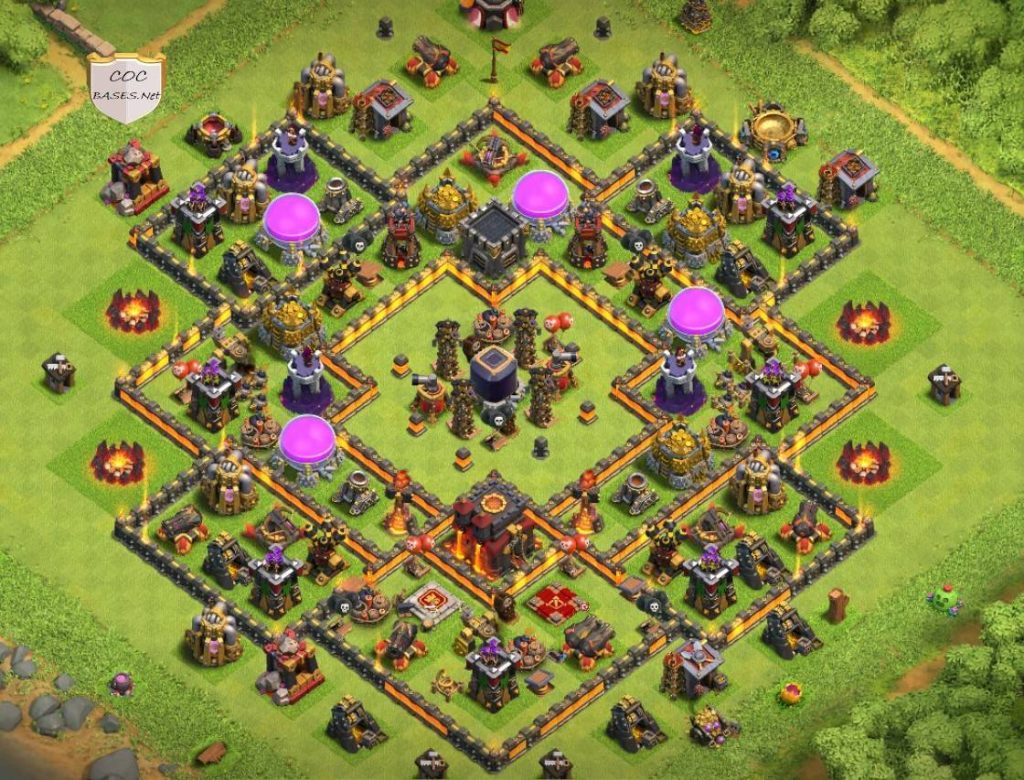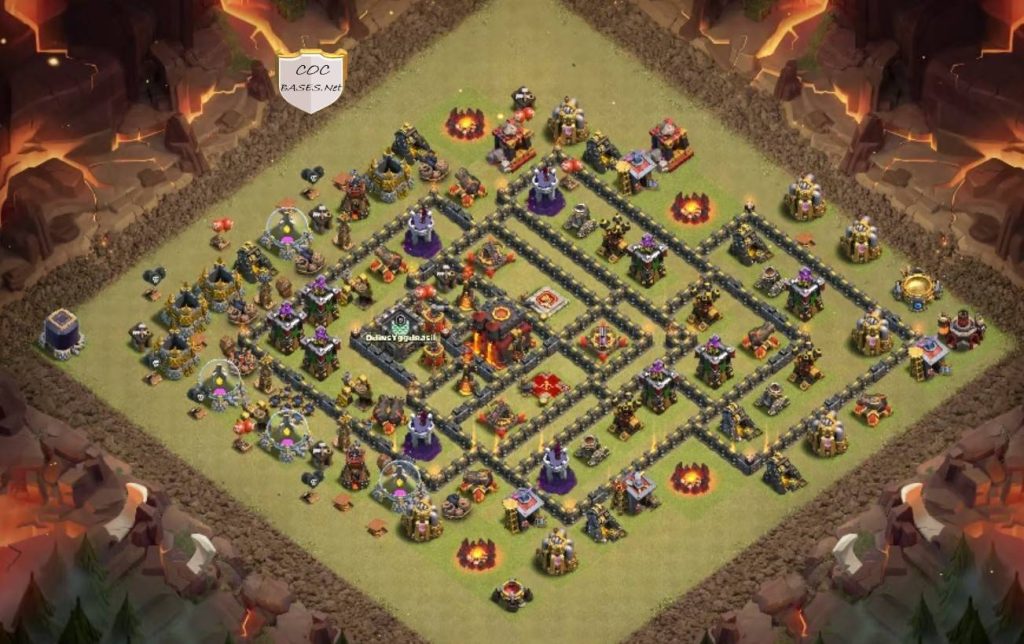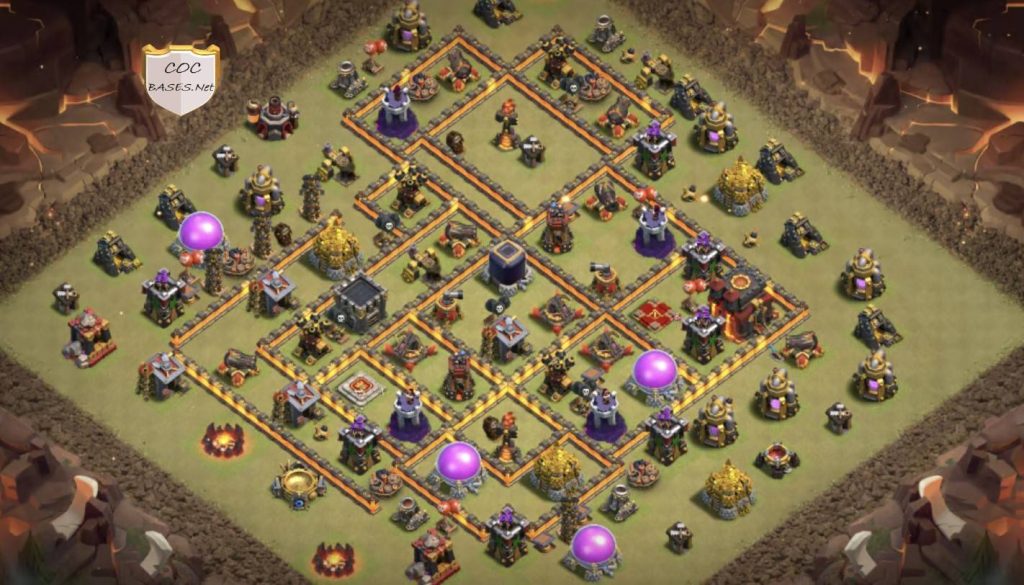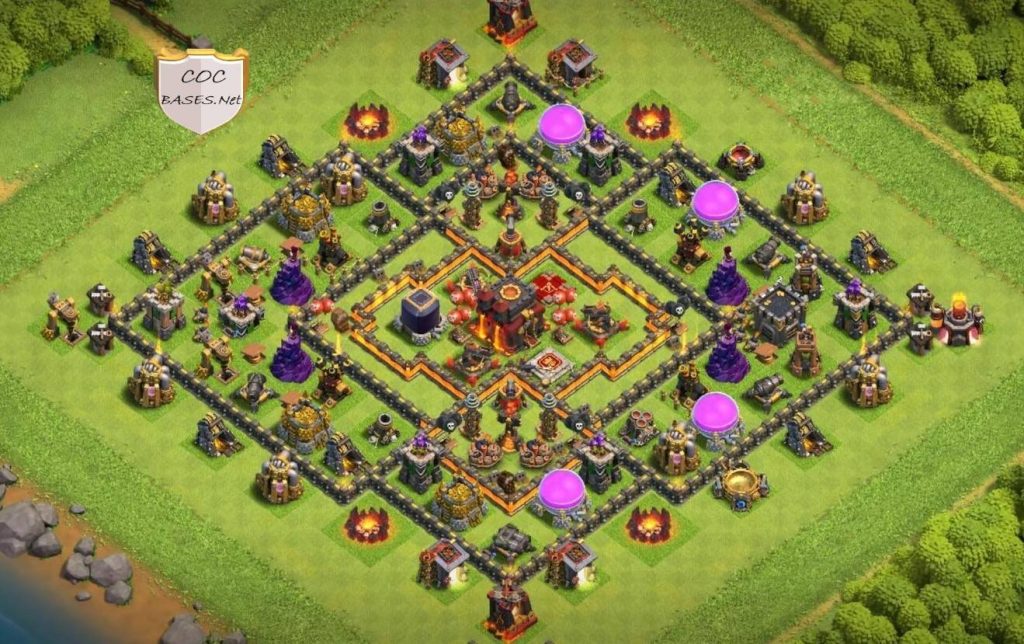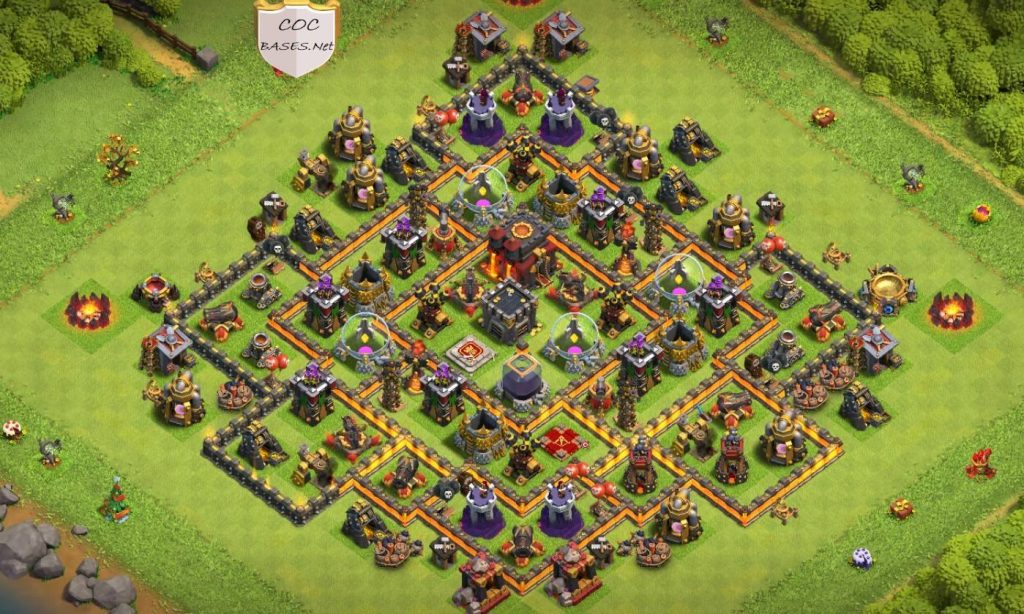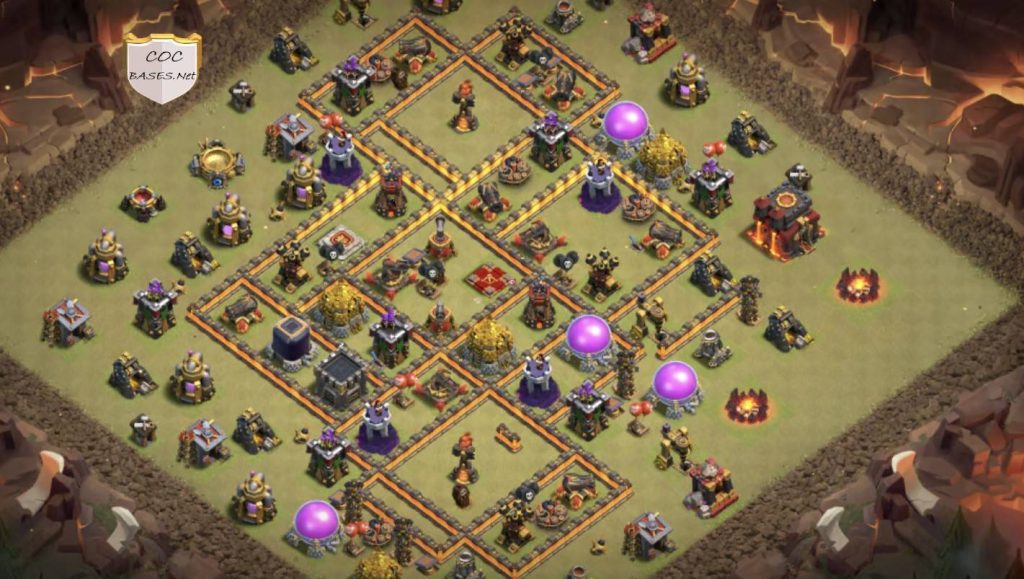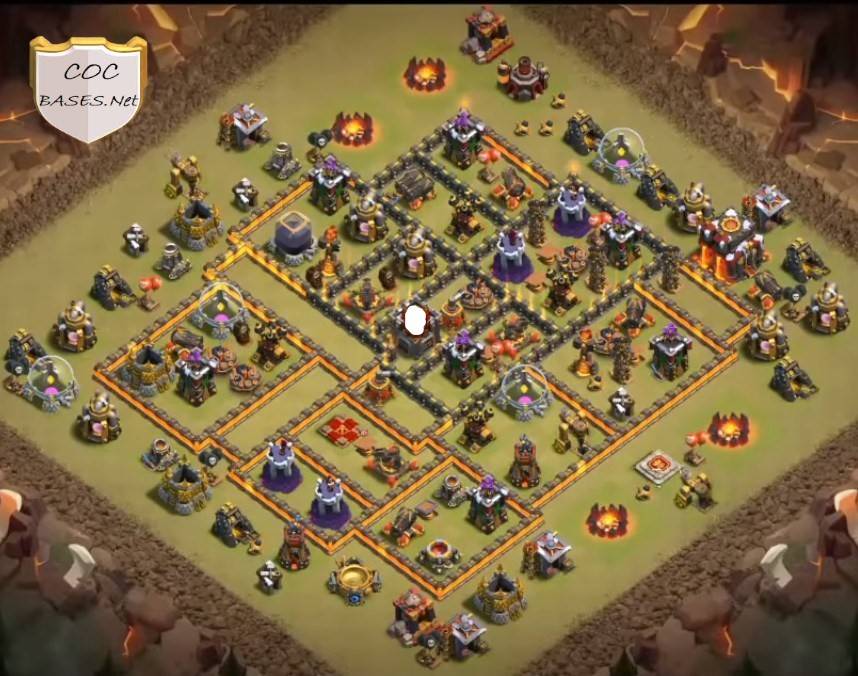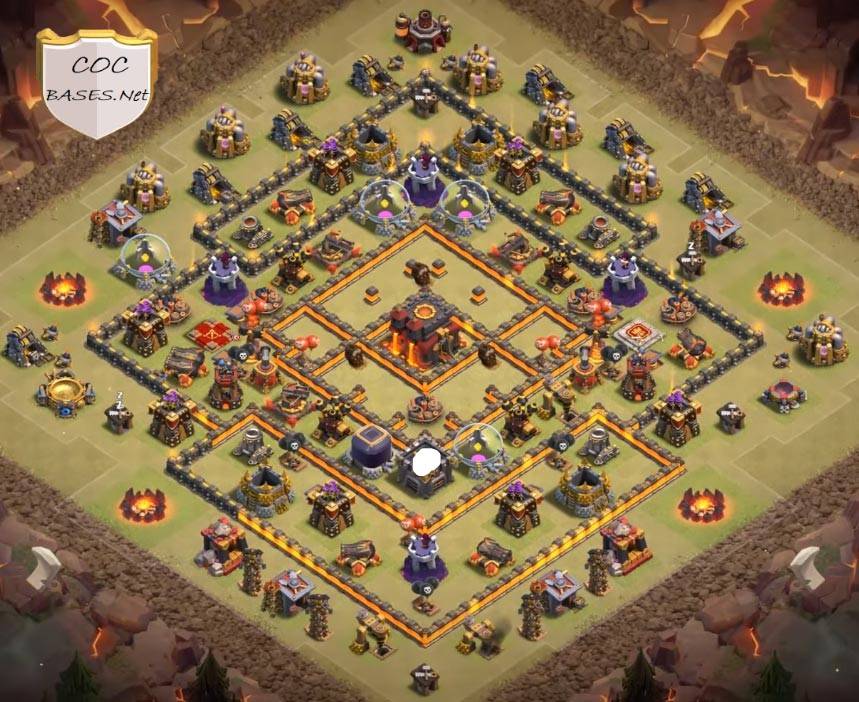 COC Anti Ground TH10 War Base Link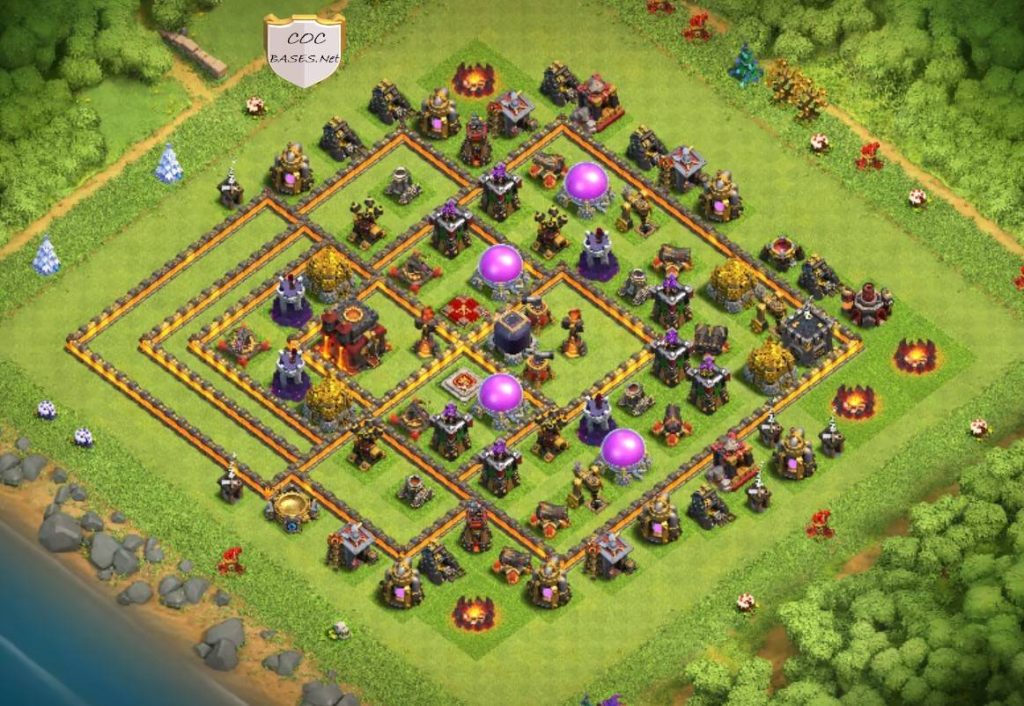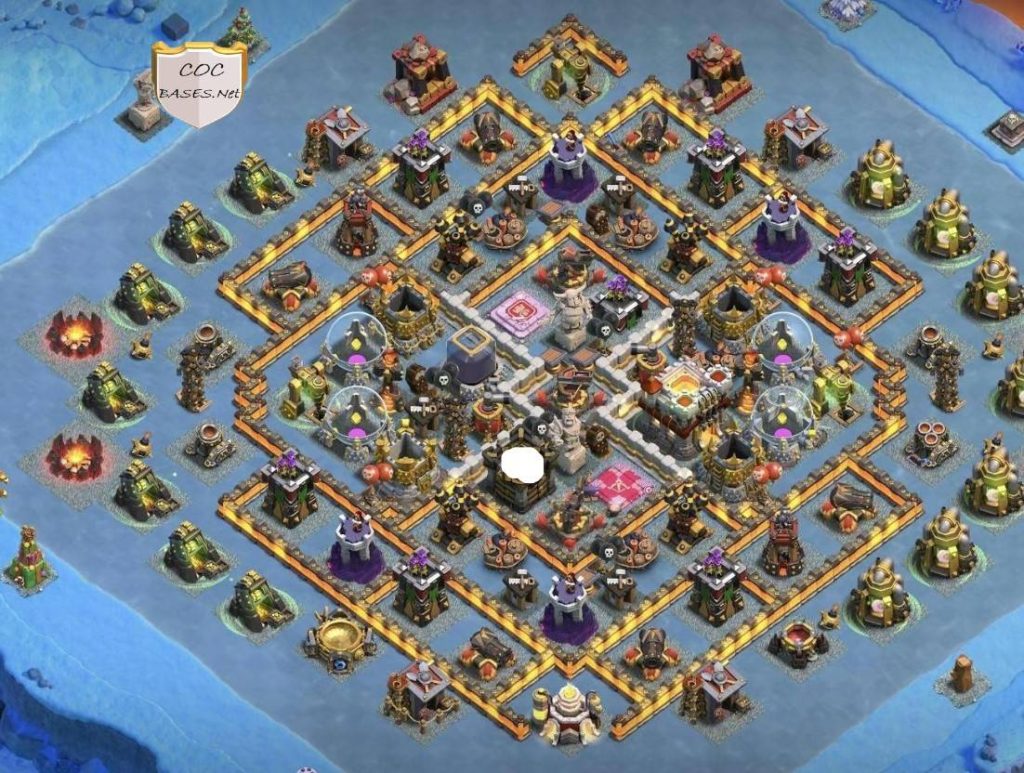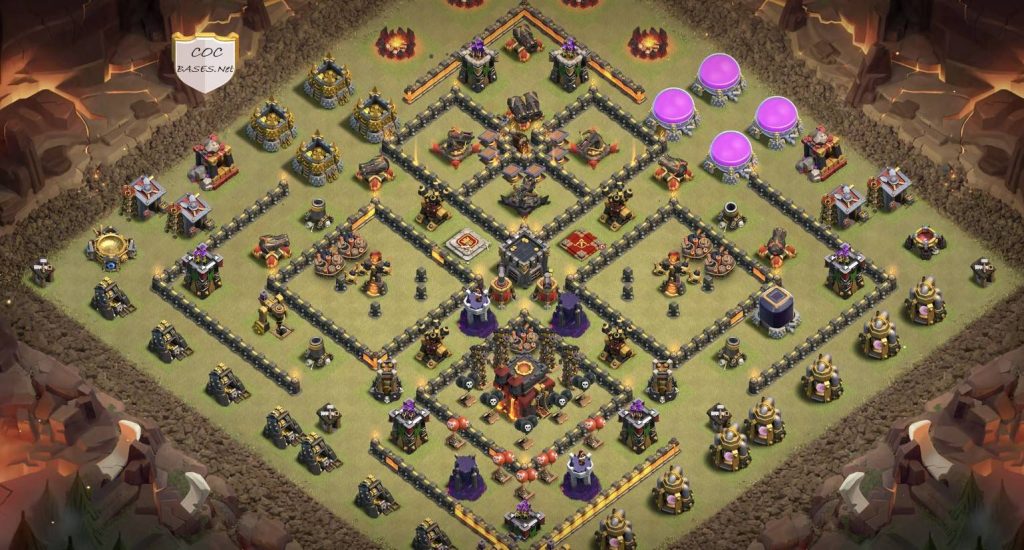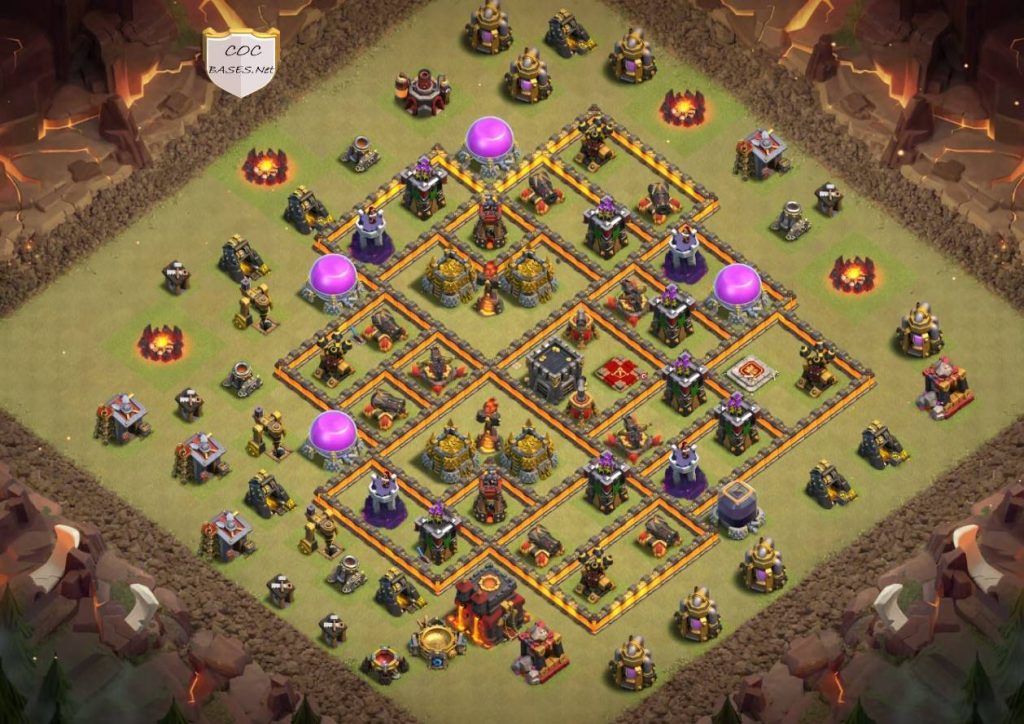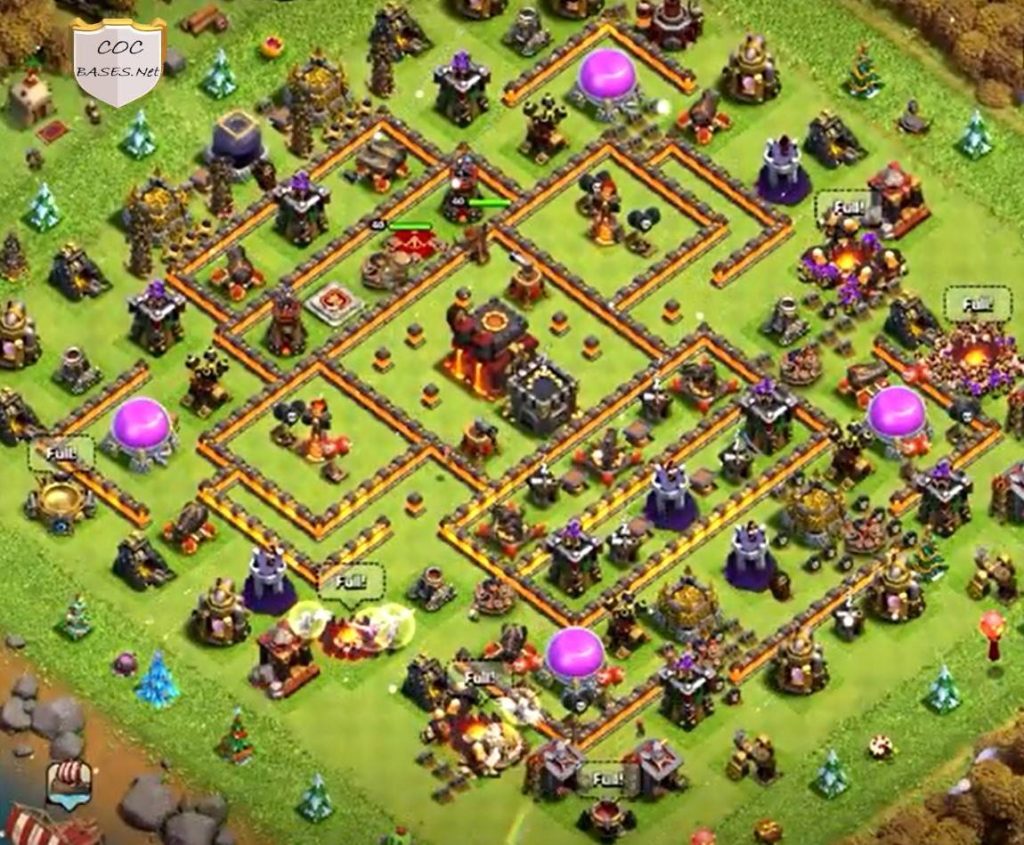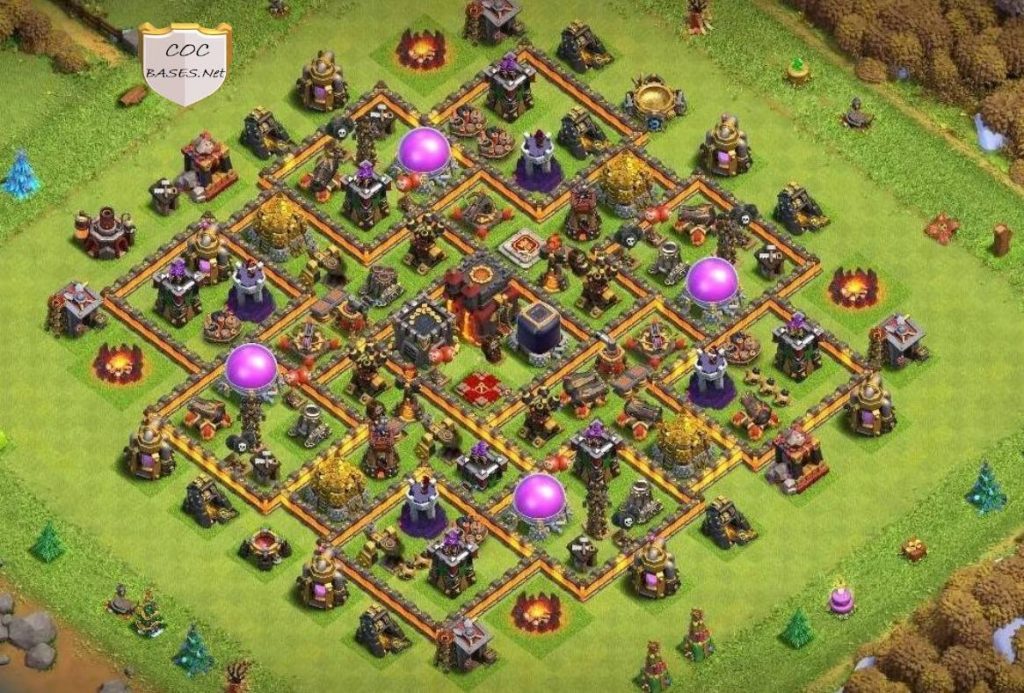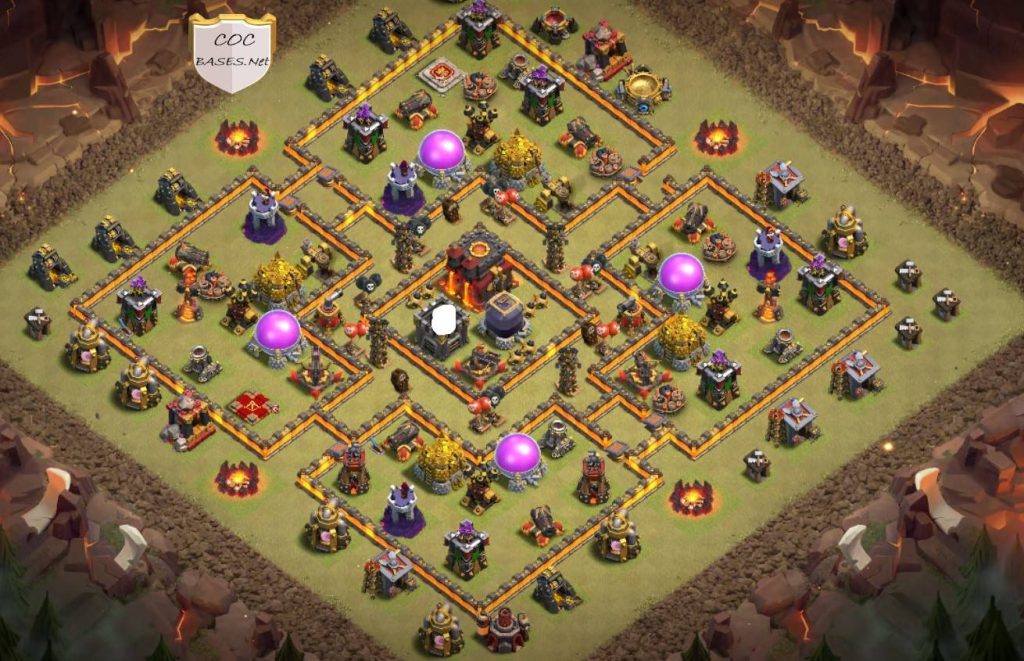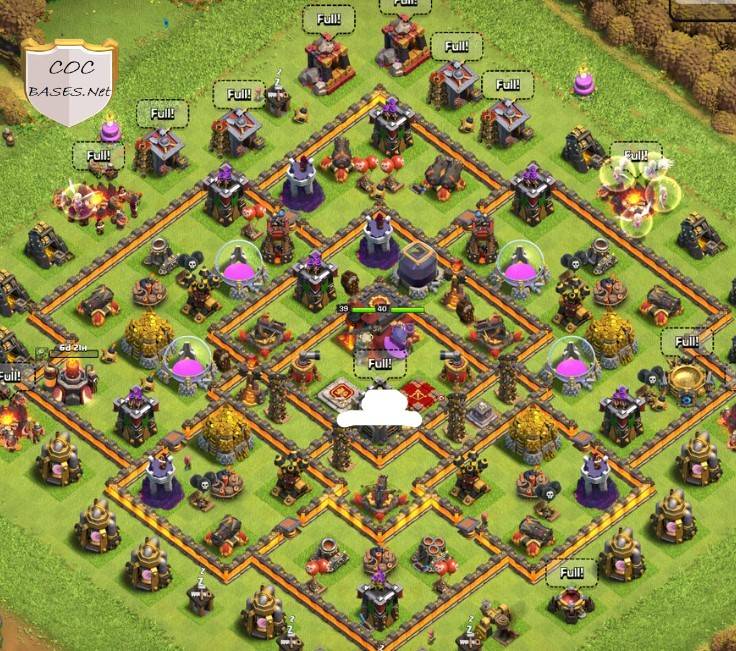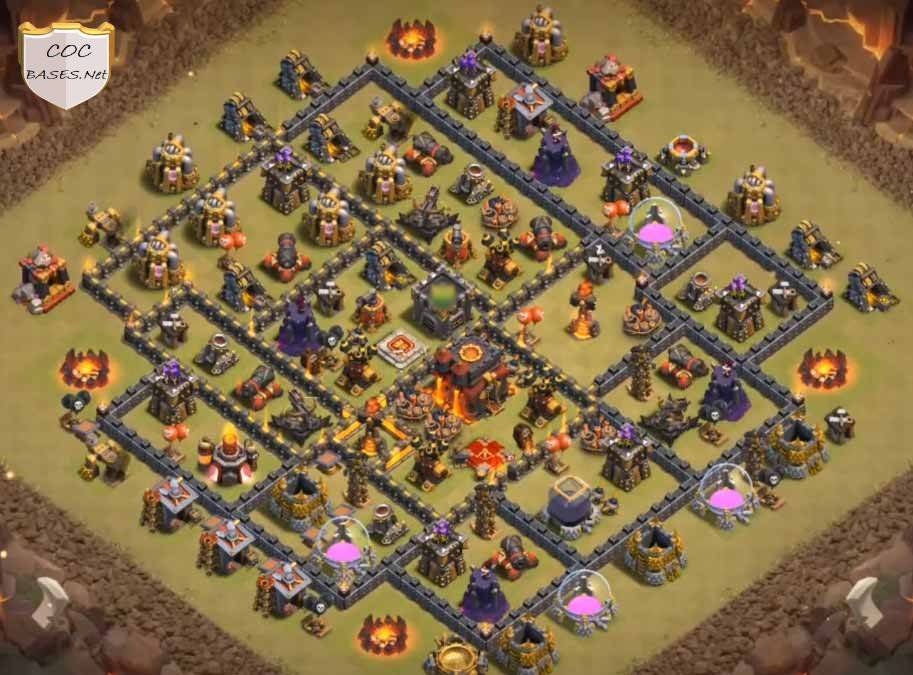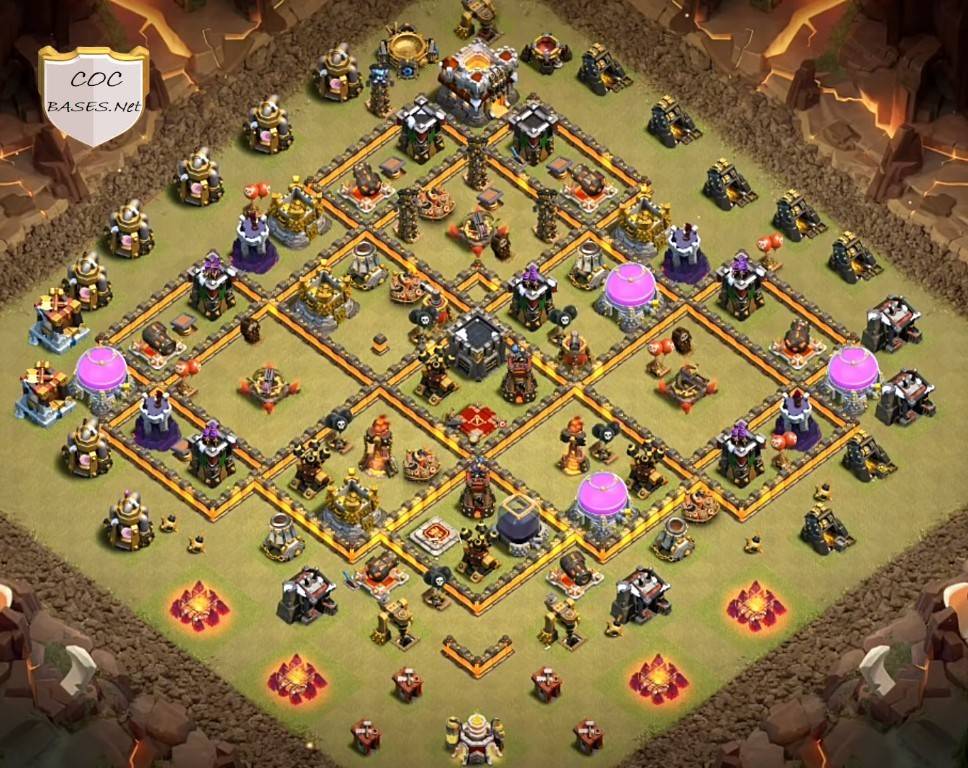 Anti Air TownHall 10 War Base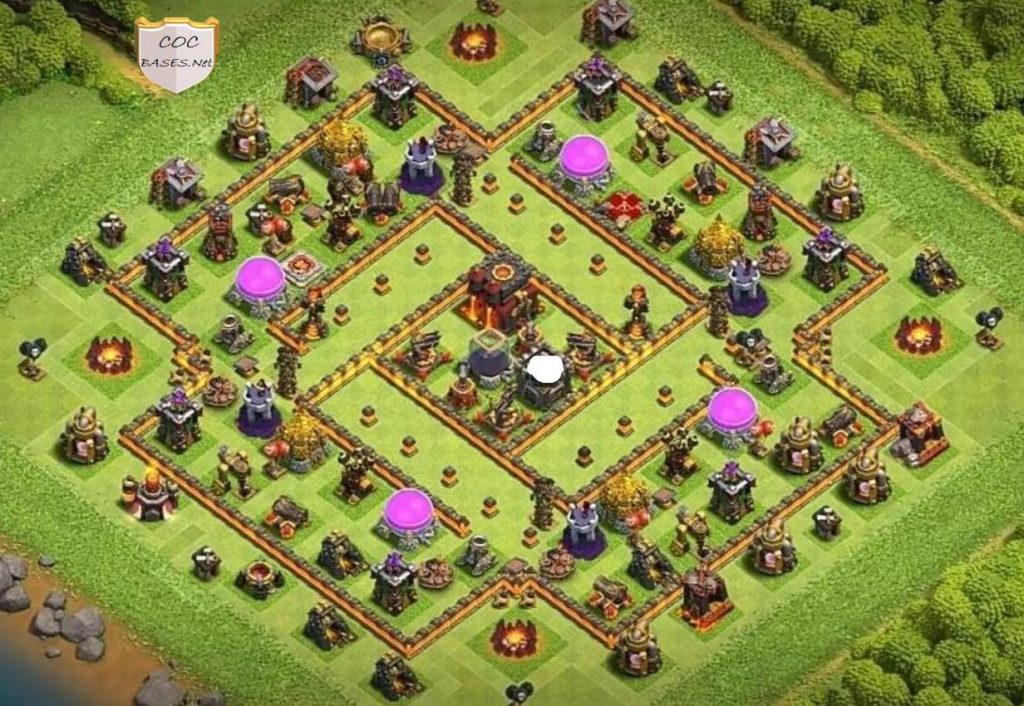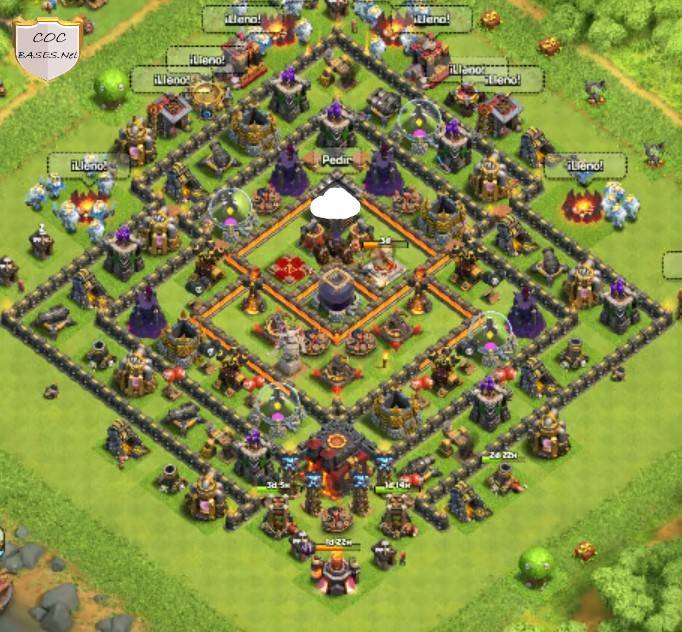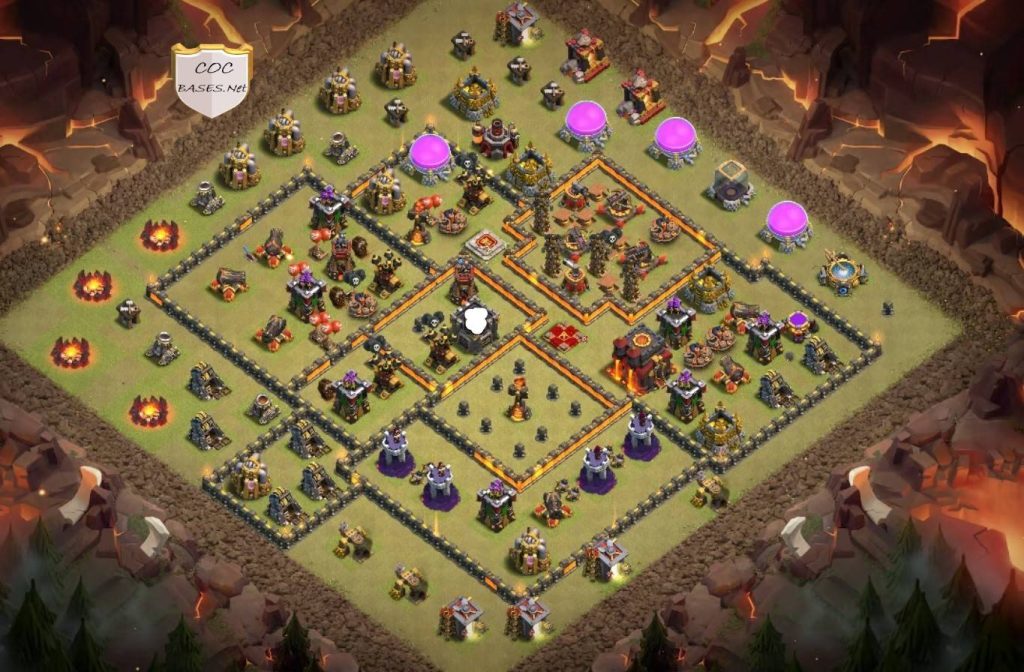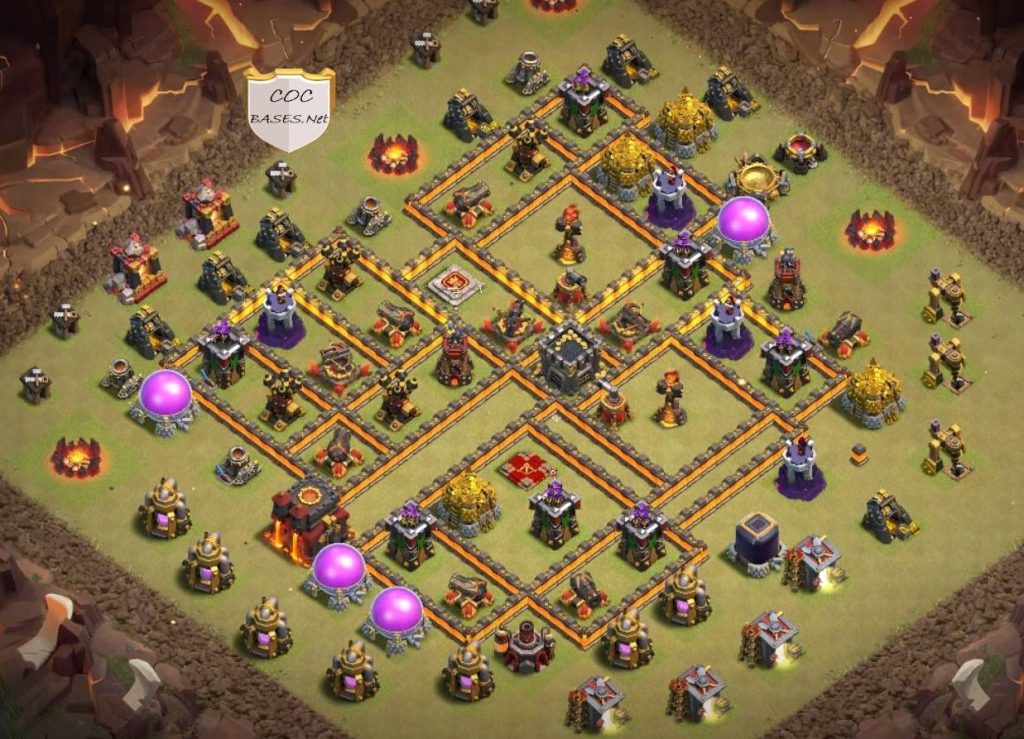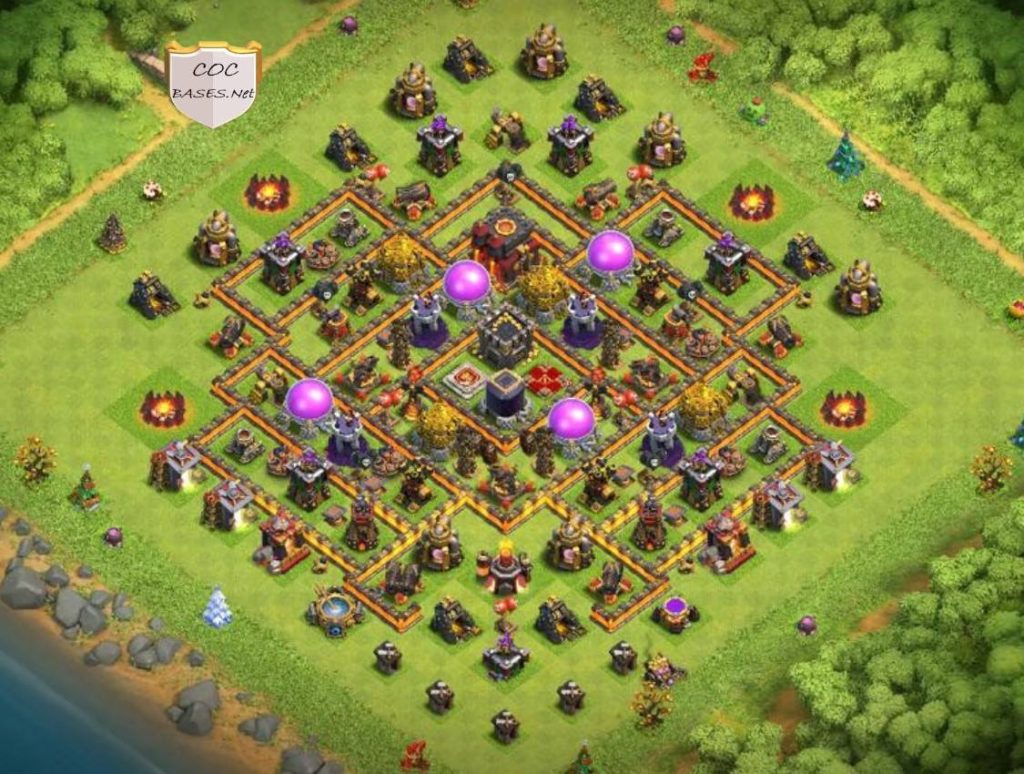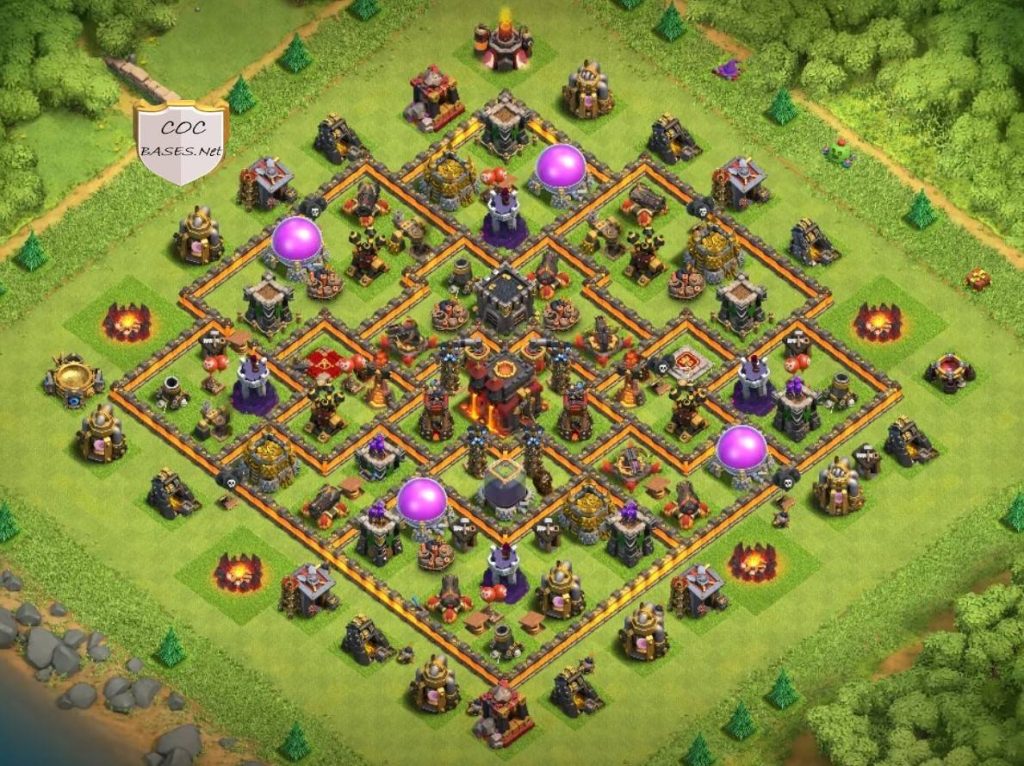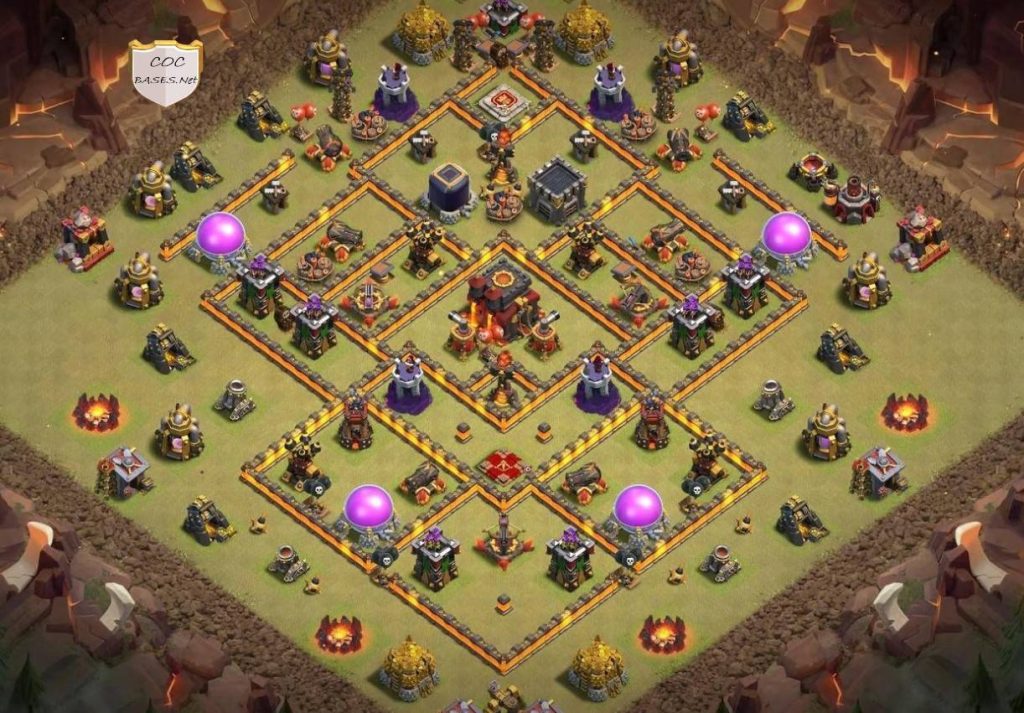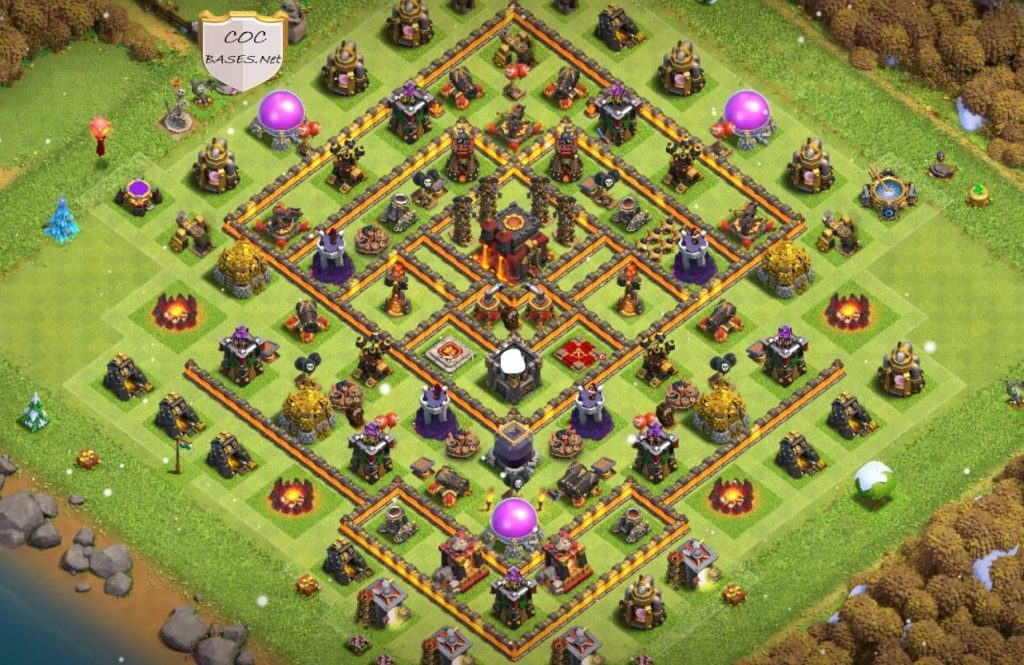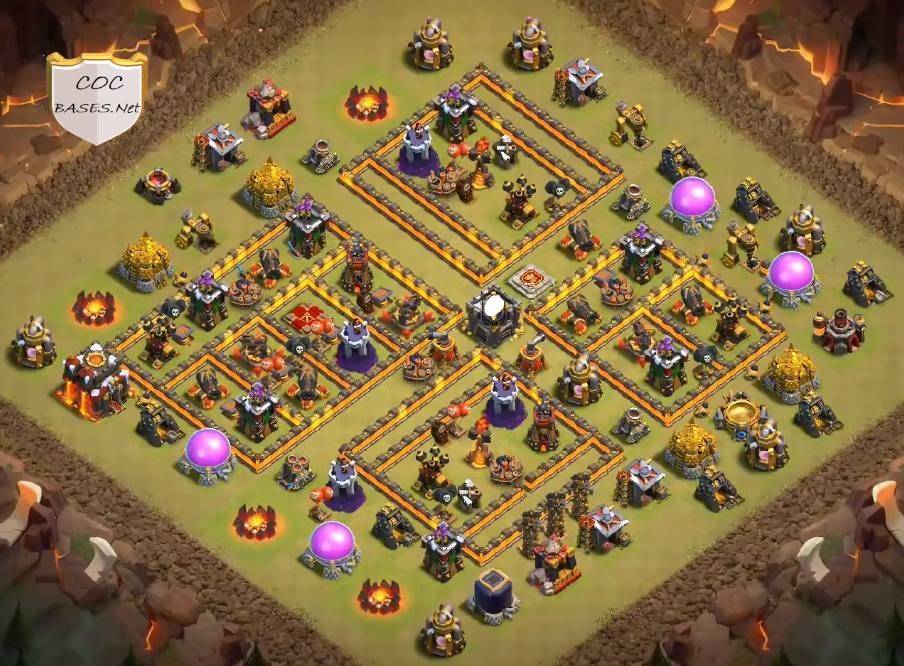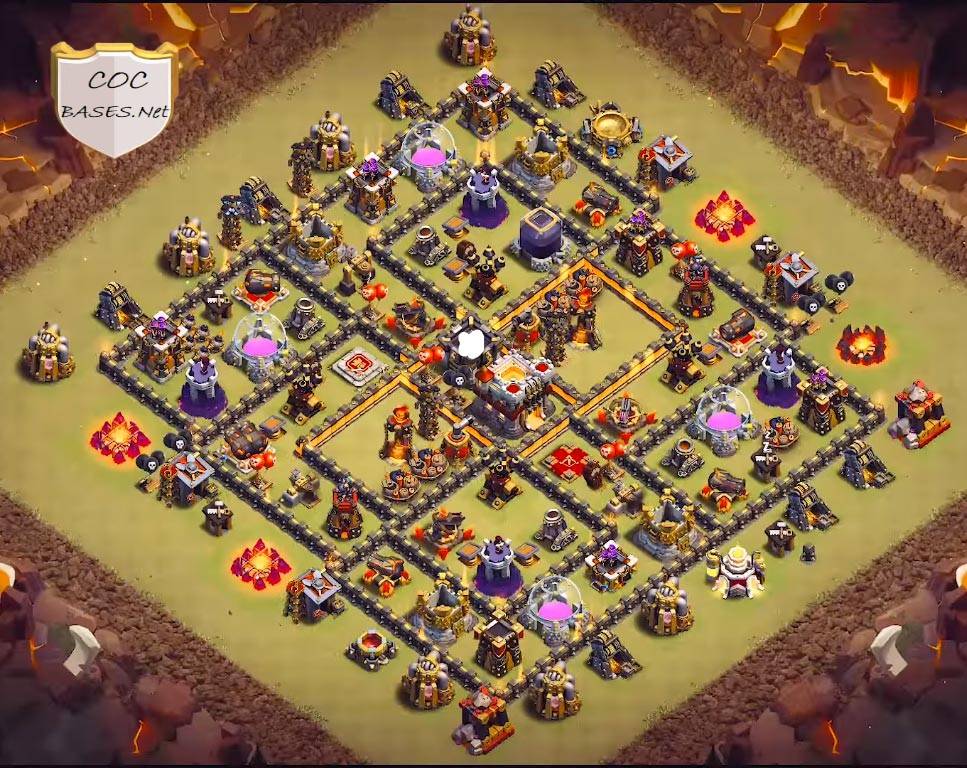 Town Hall 10 War Base Best Defense Layout Link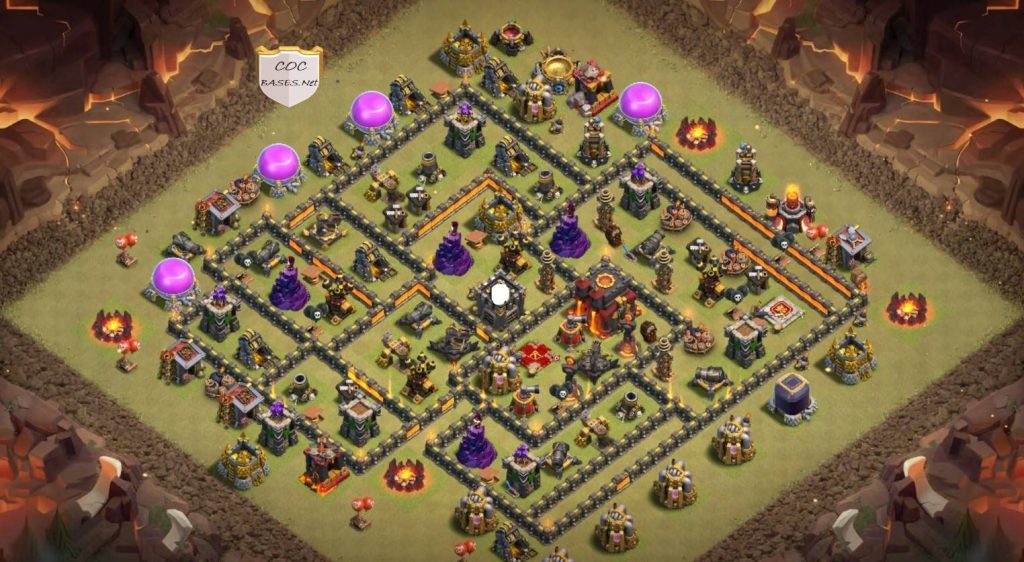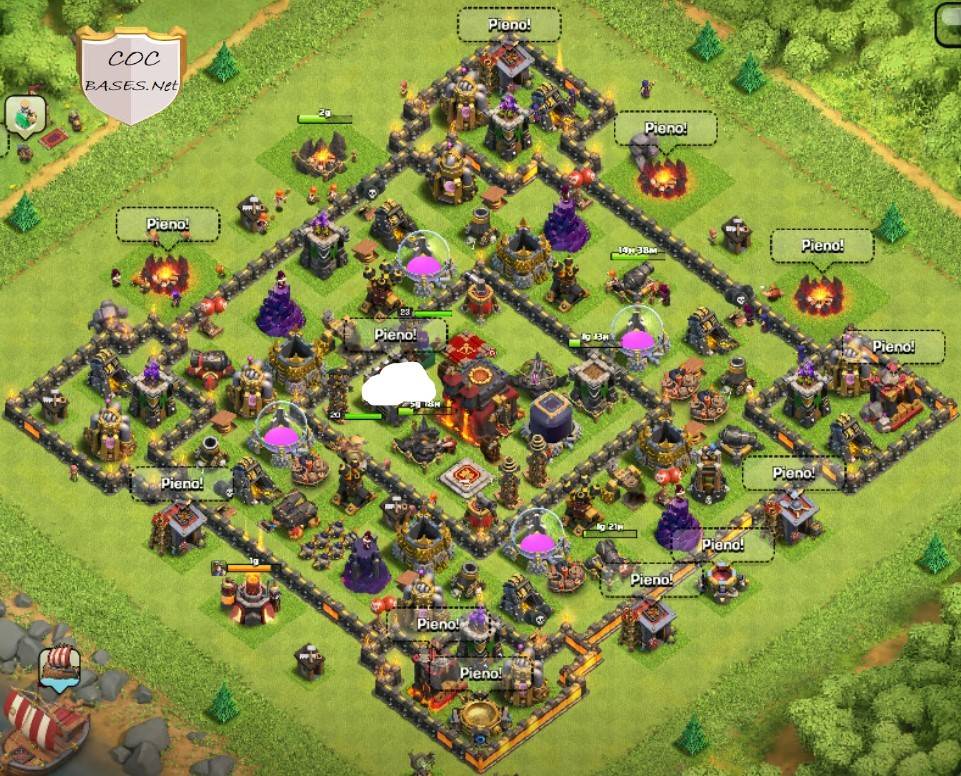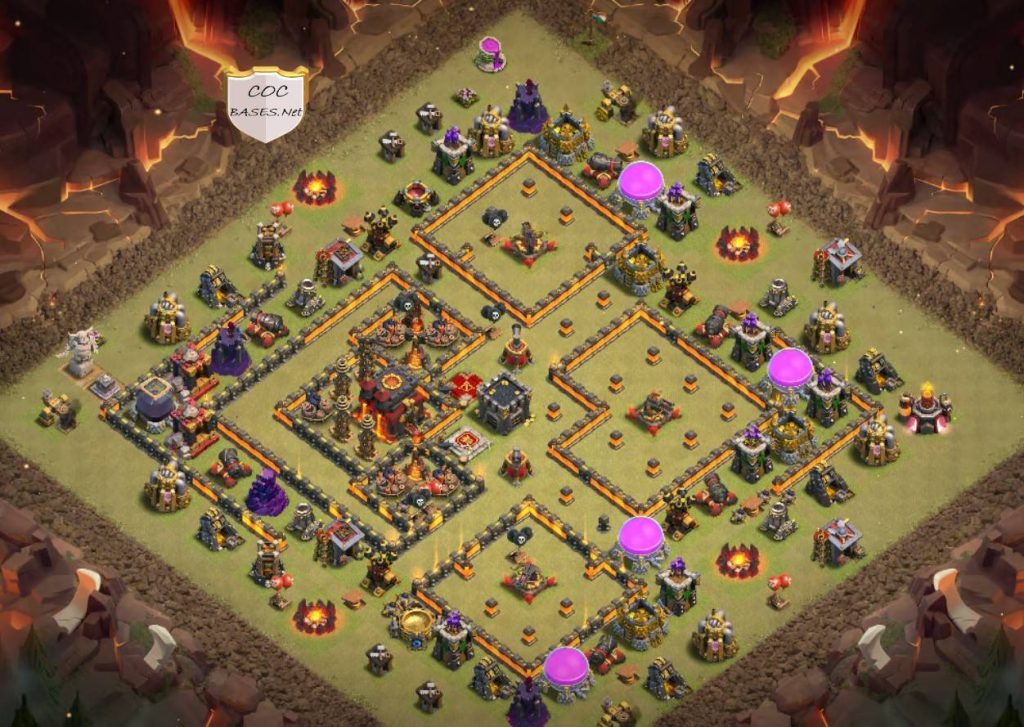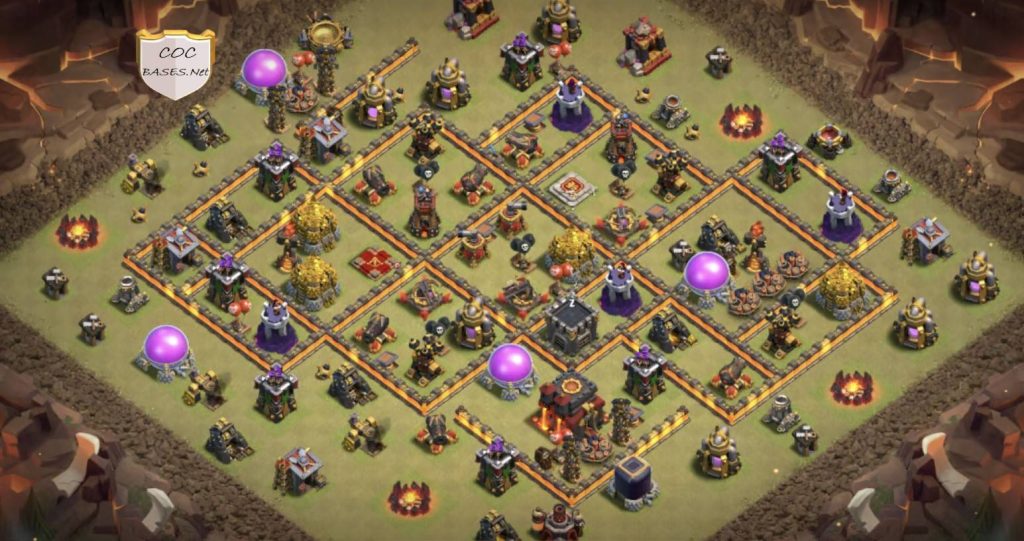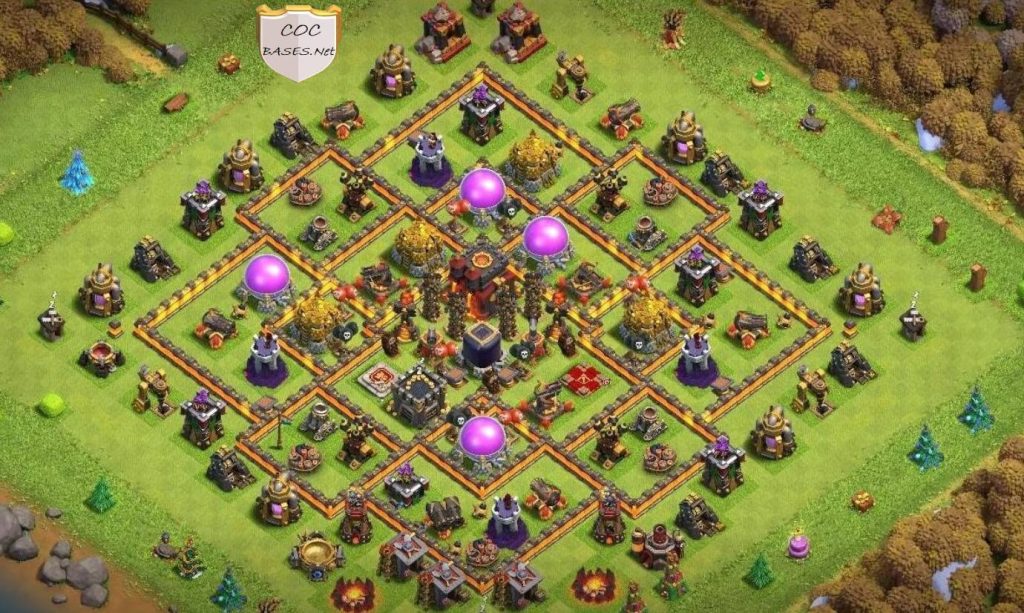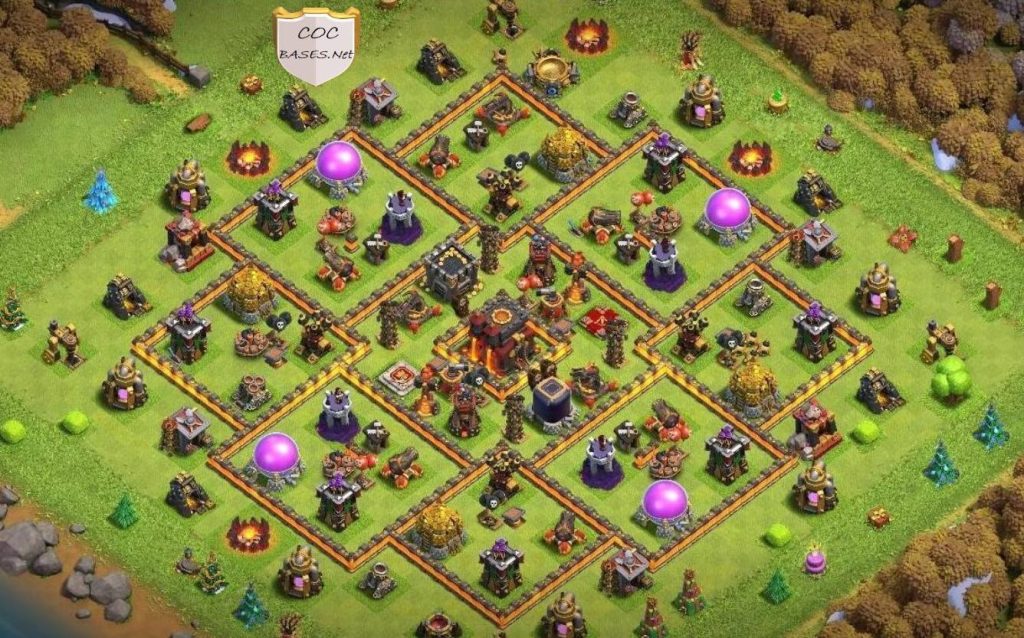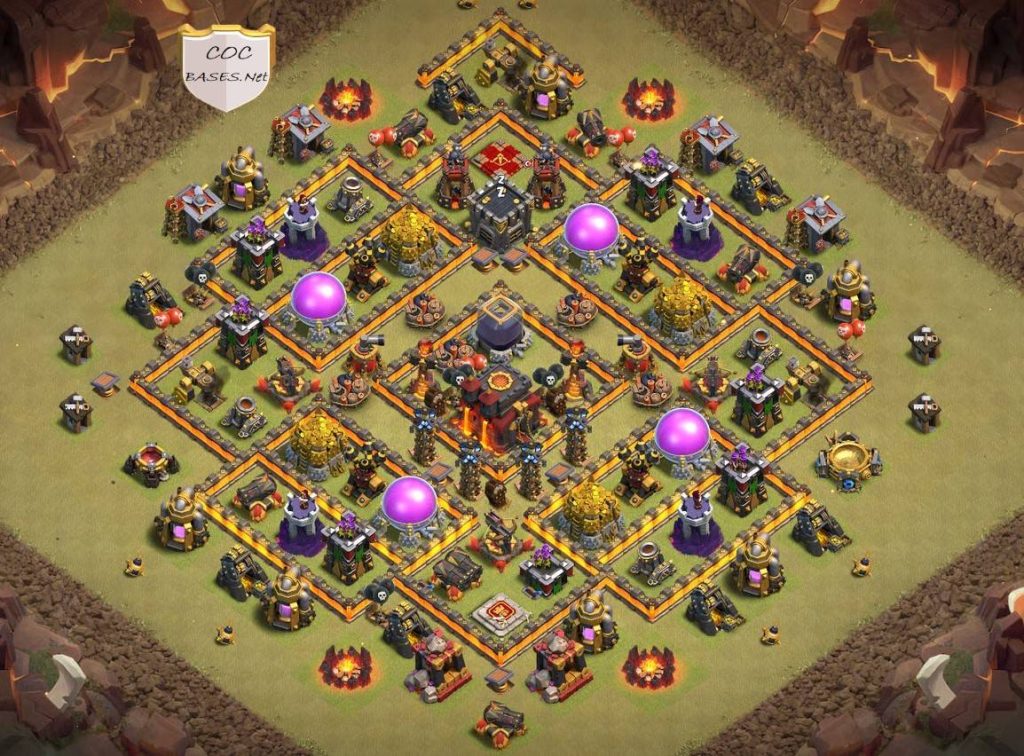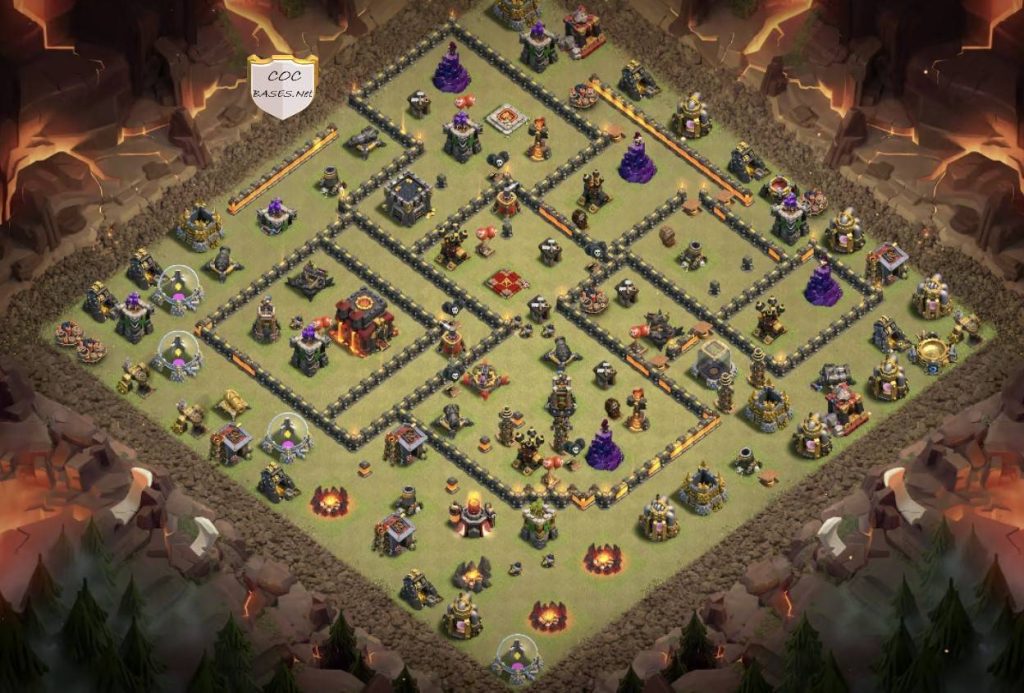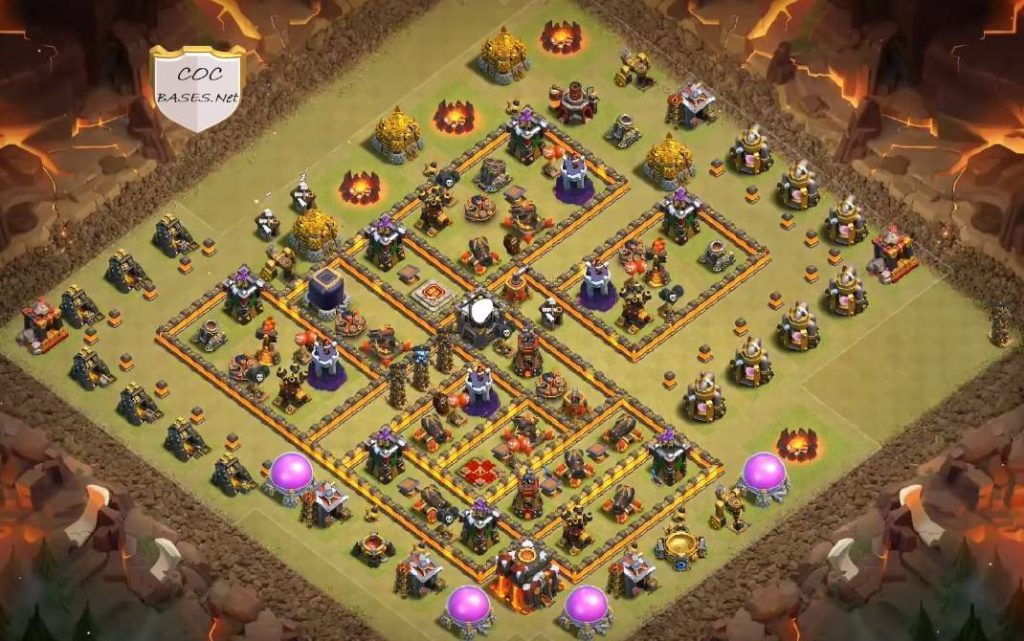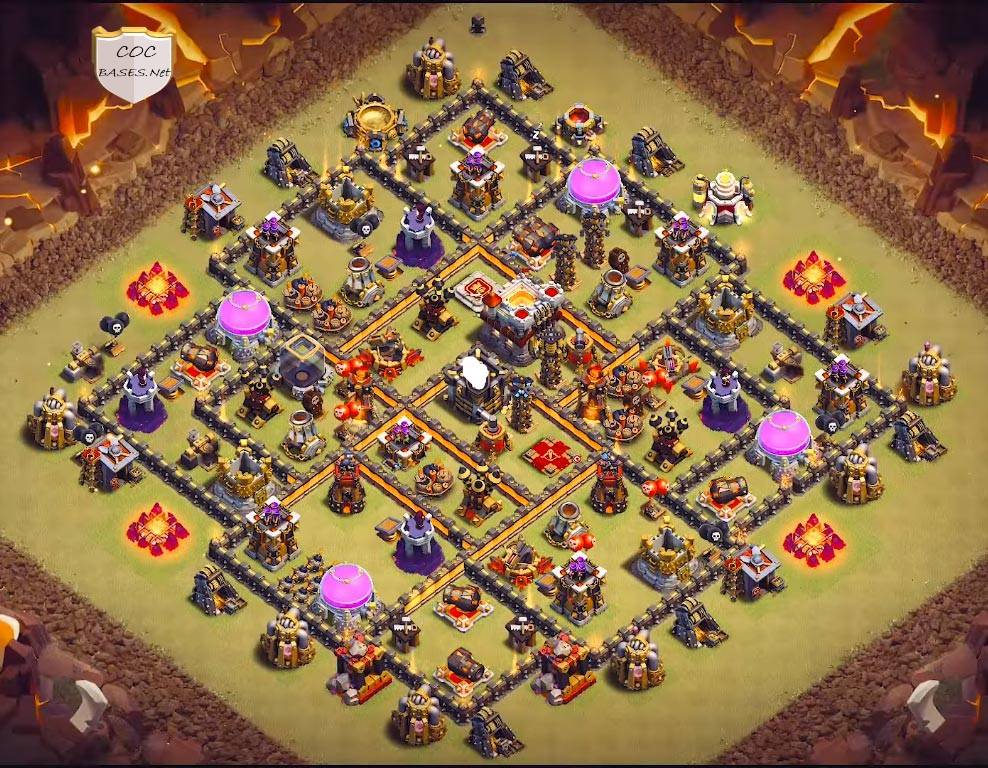 Town Hall 10 Clan War League Base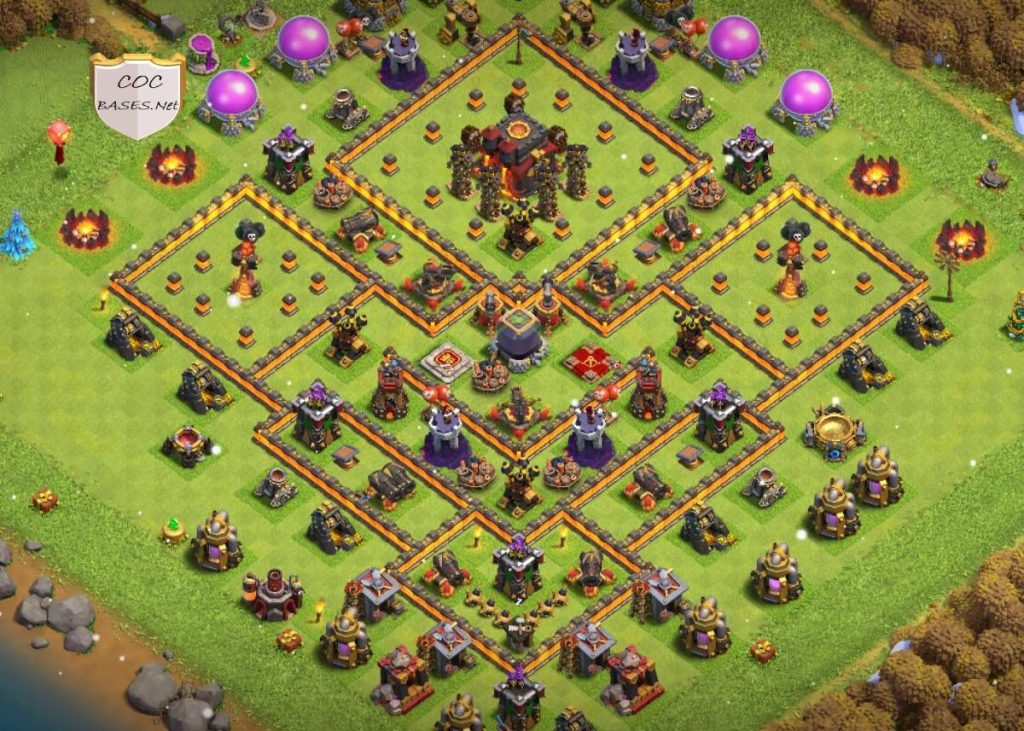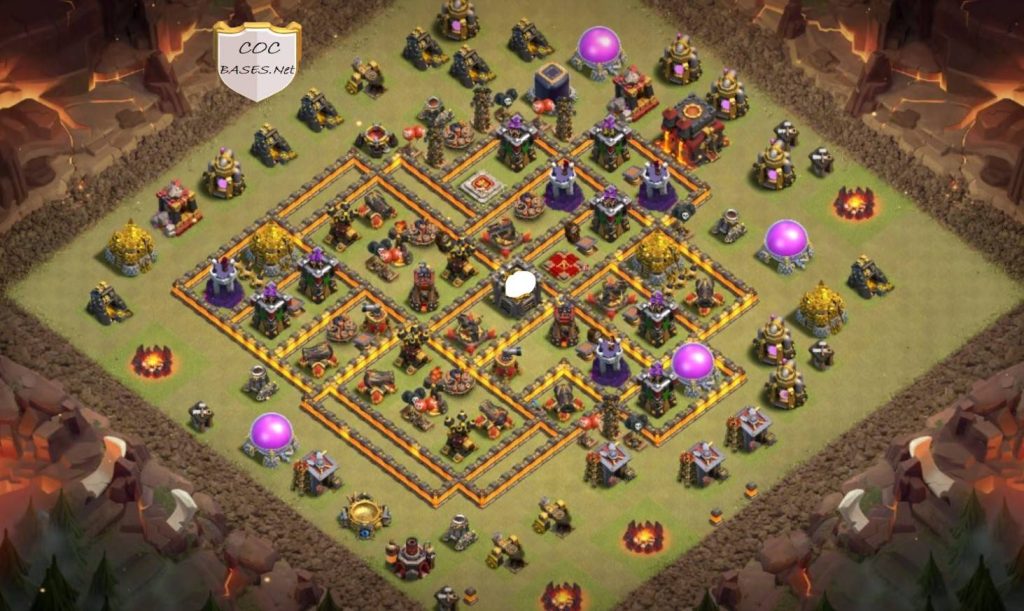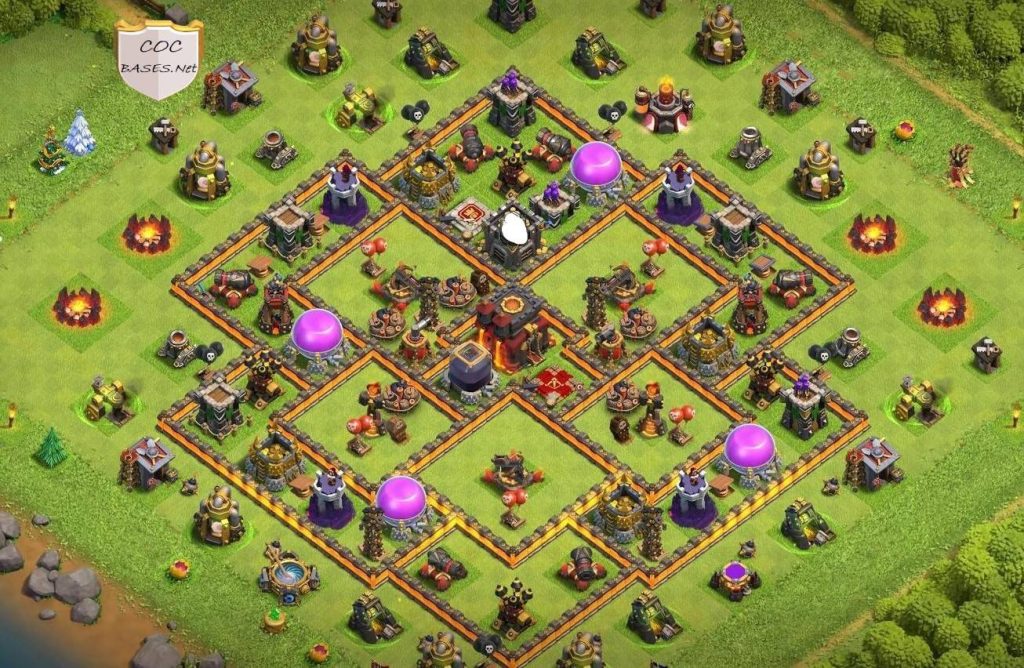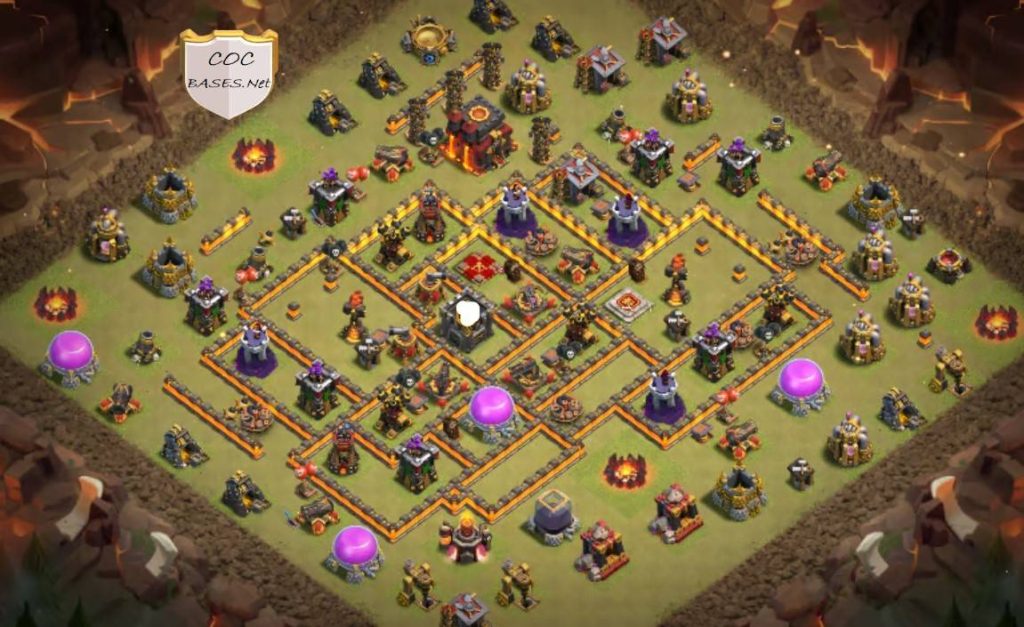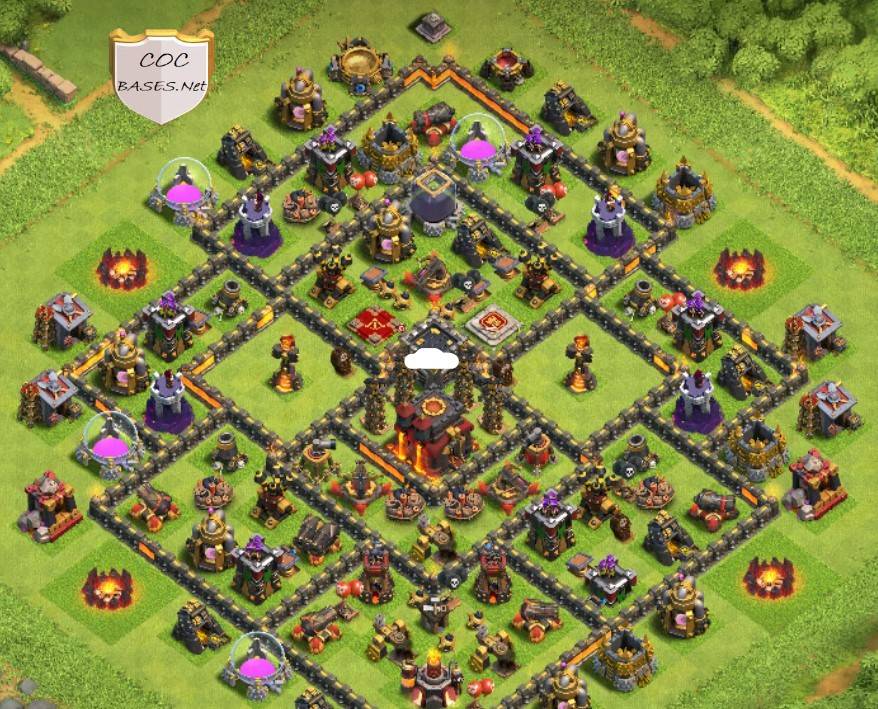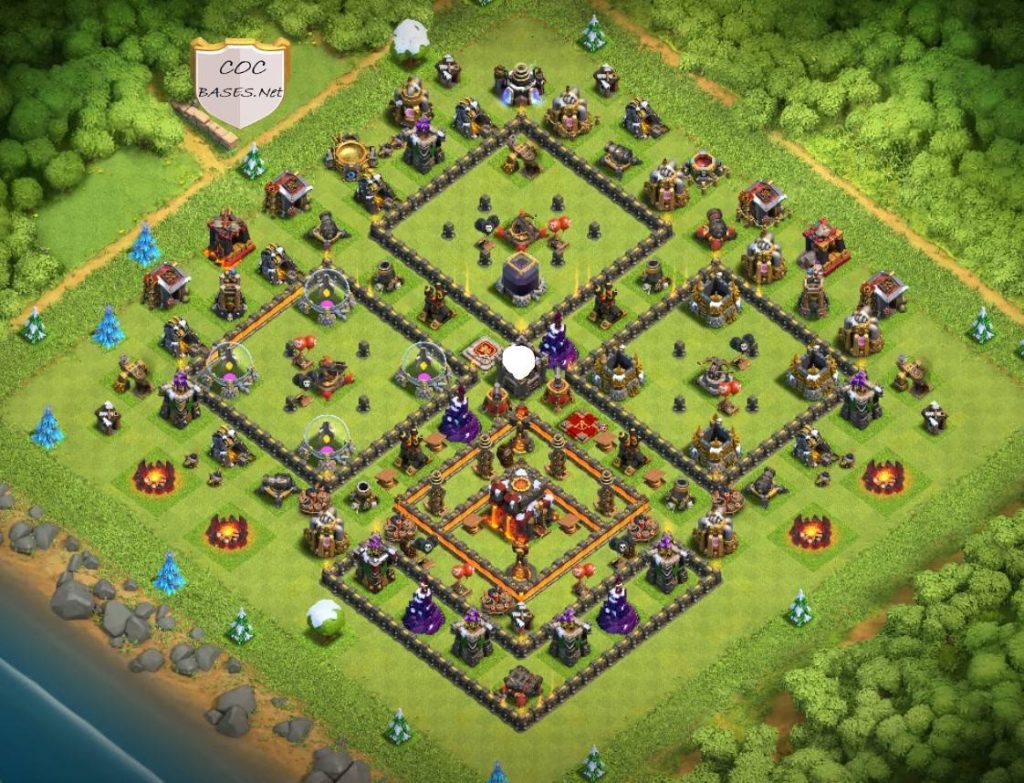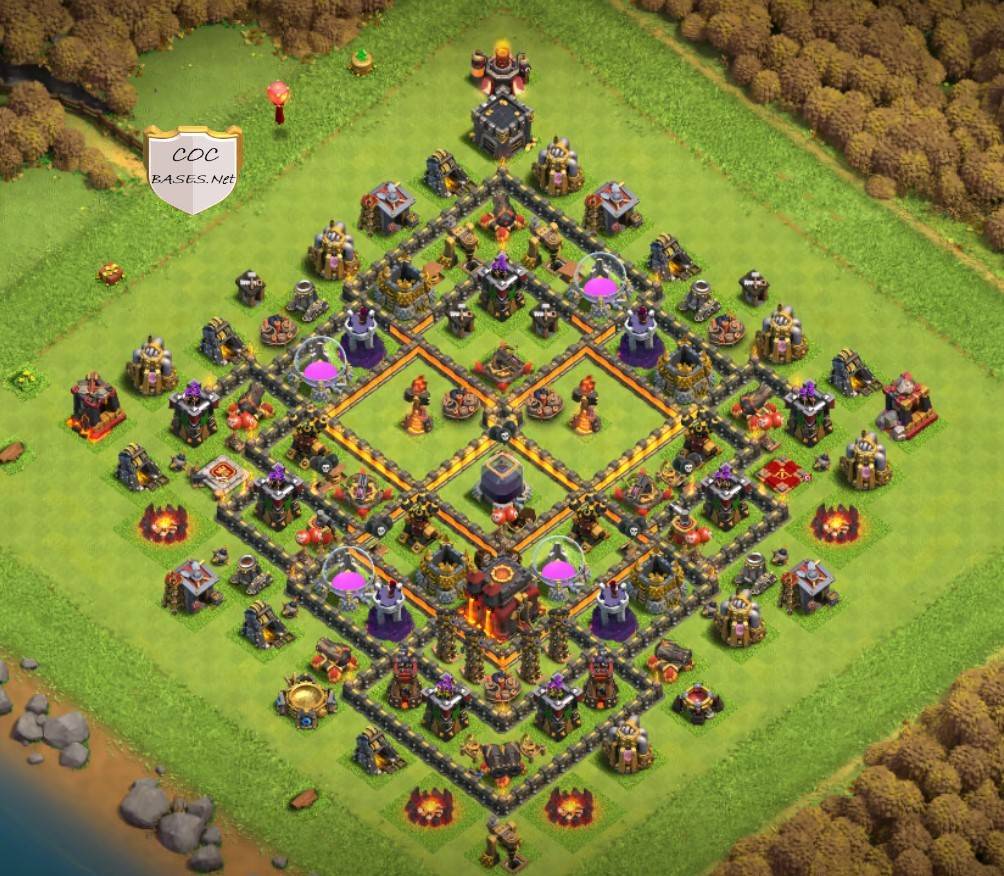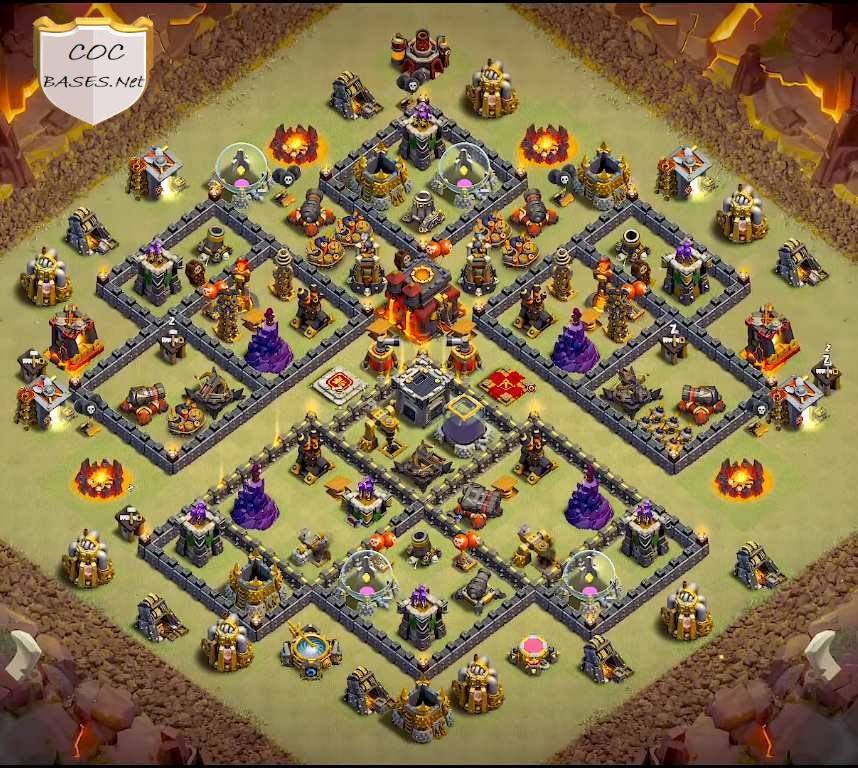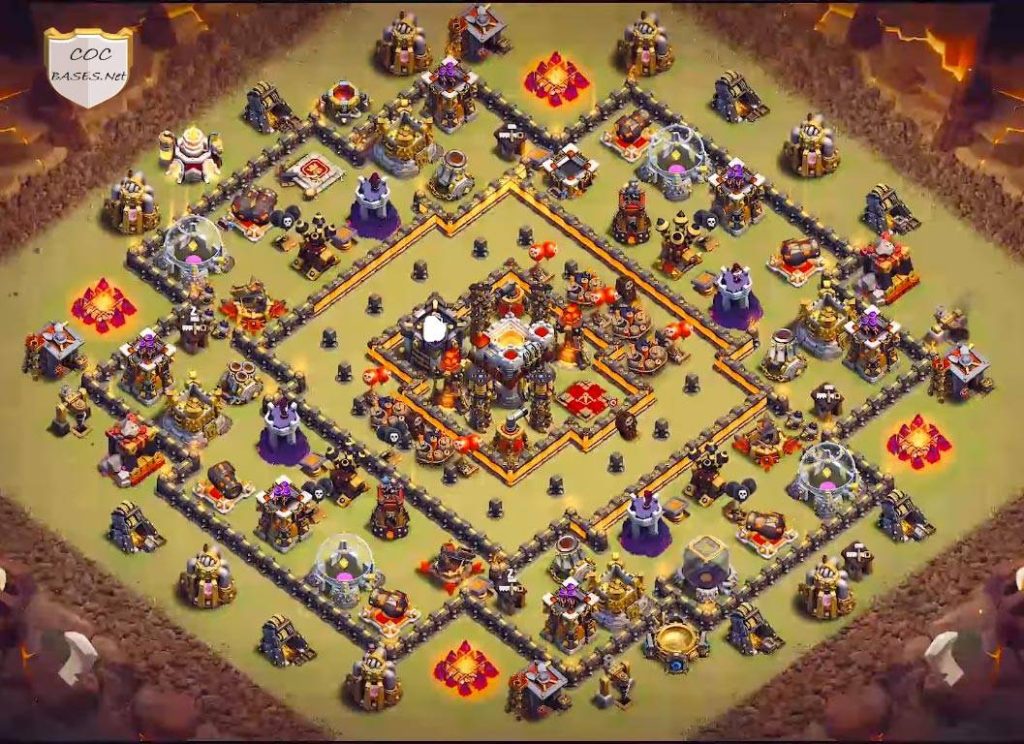 COC TH10 War Layout Base Copy Paste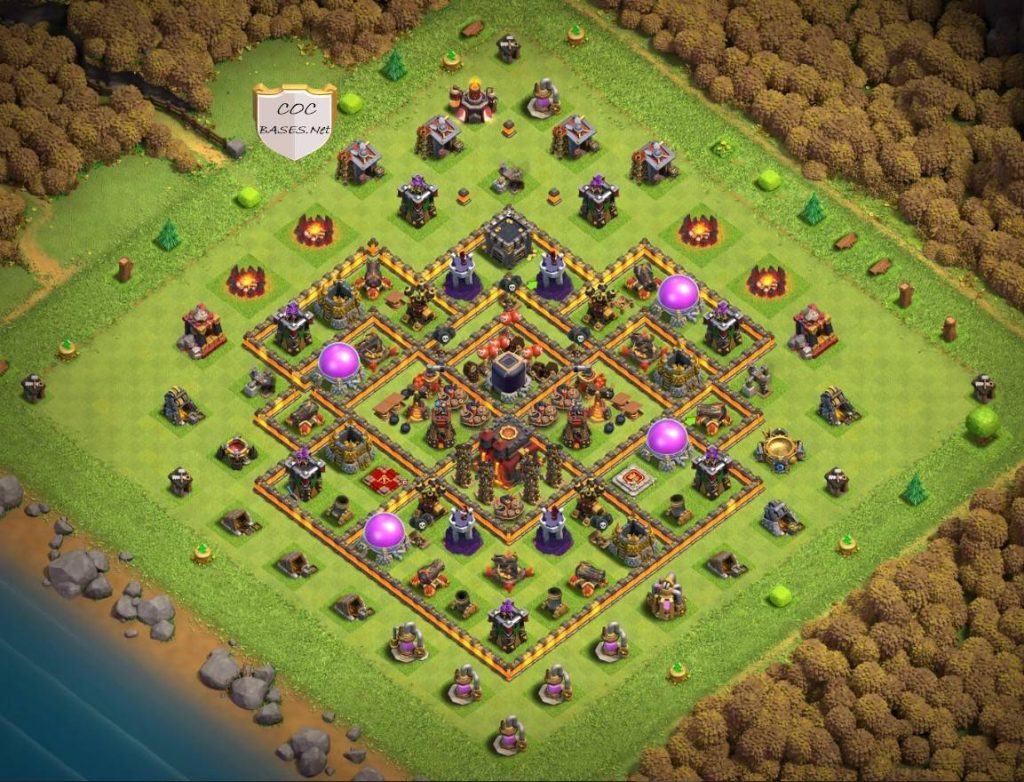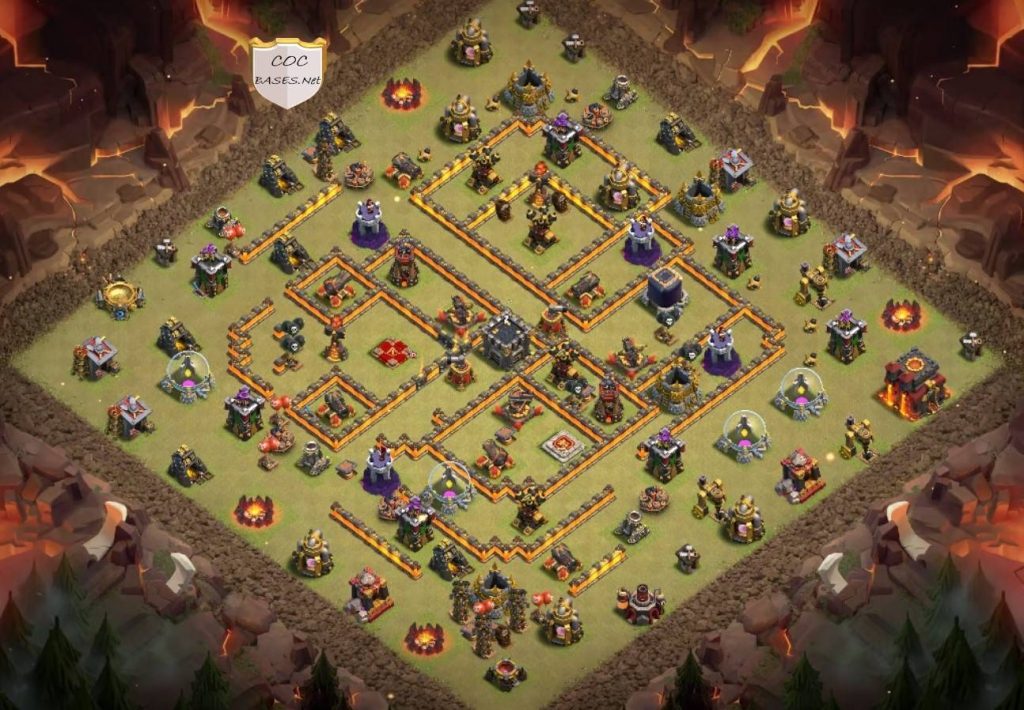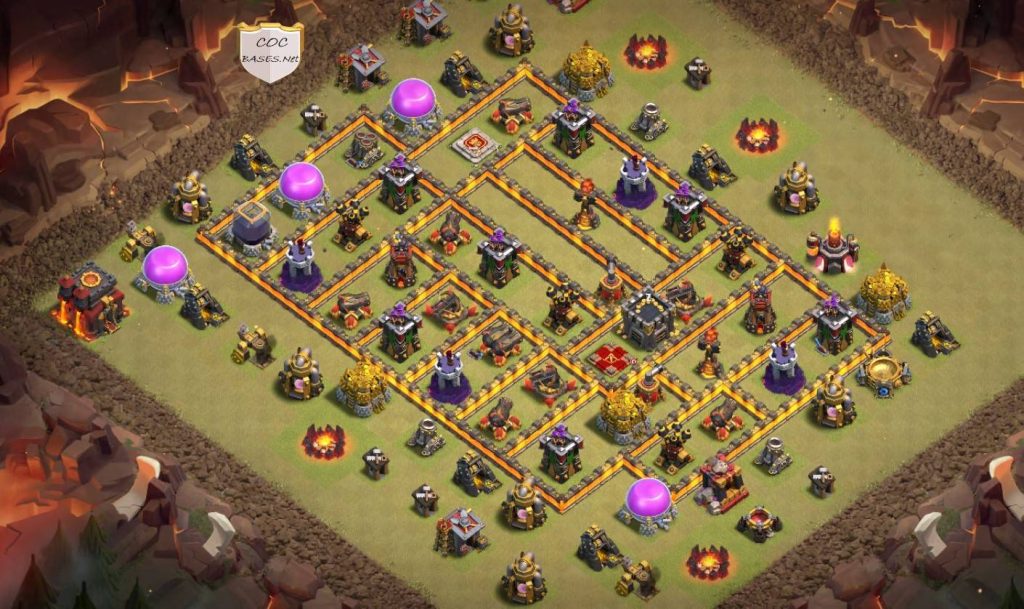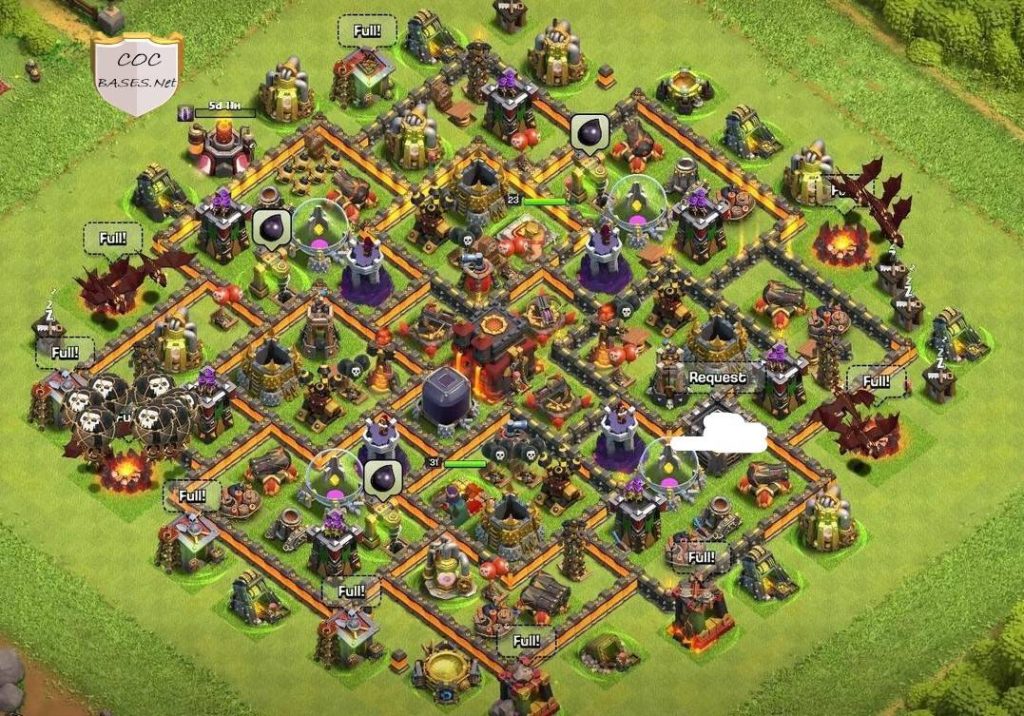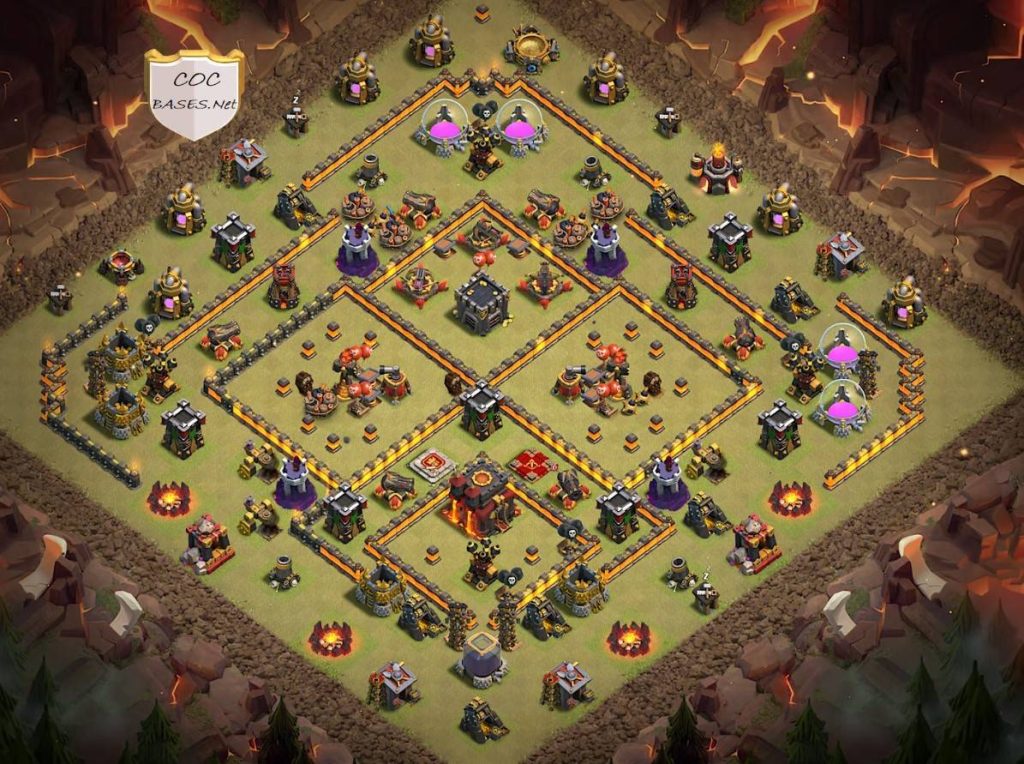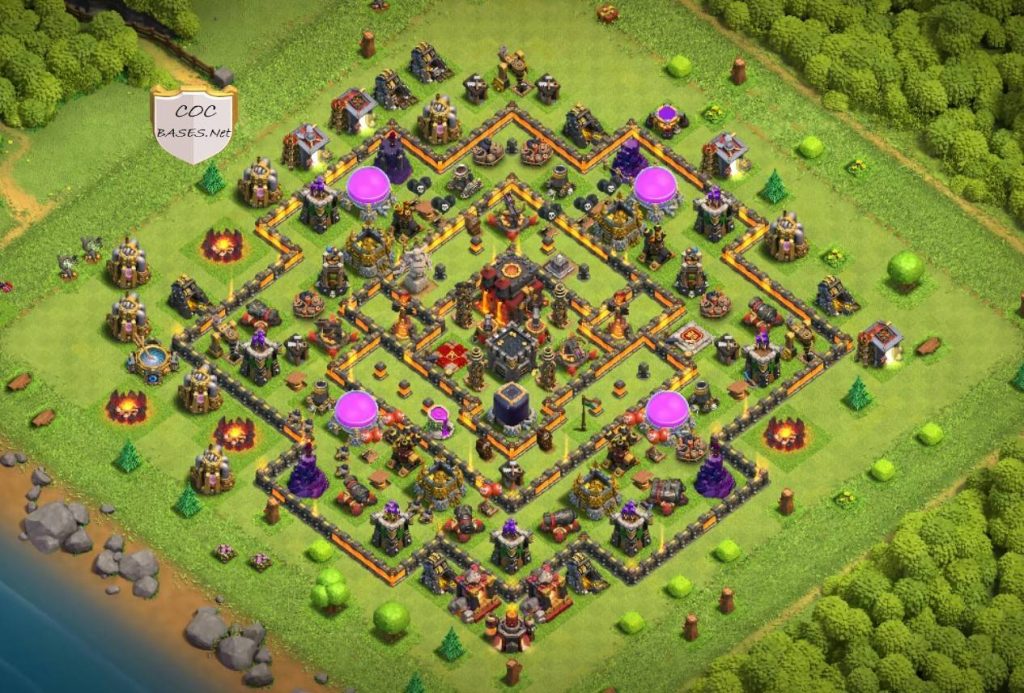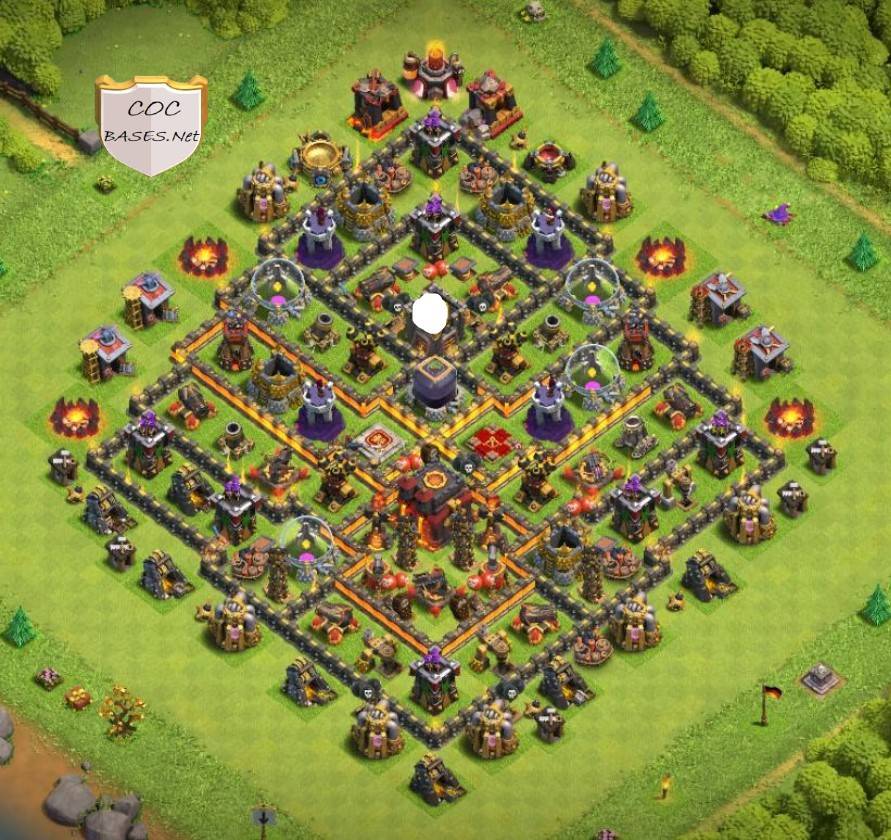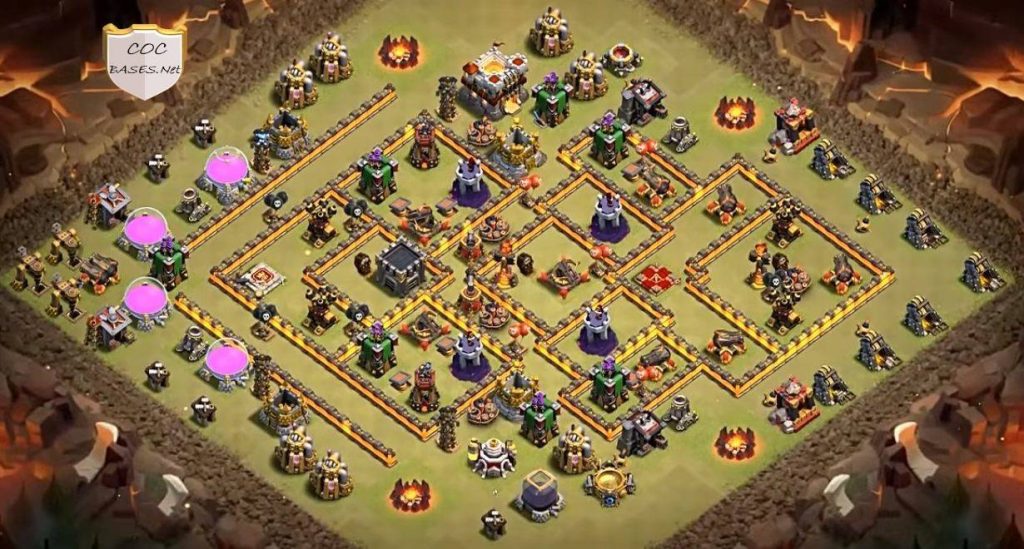 CWL Town Hall 10 Layout Copy Link Anti GoWiPe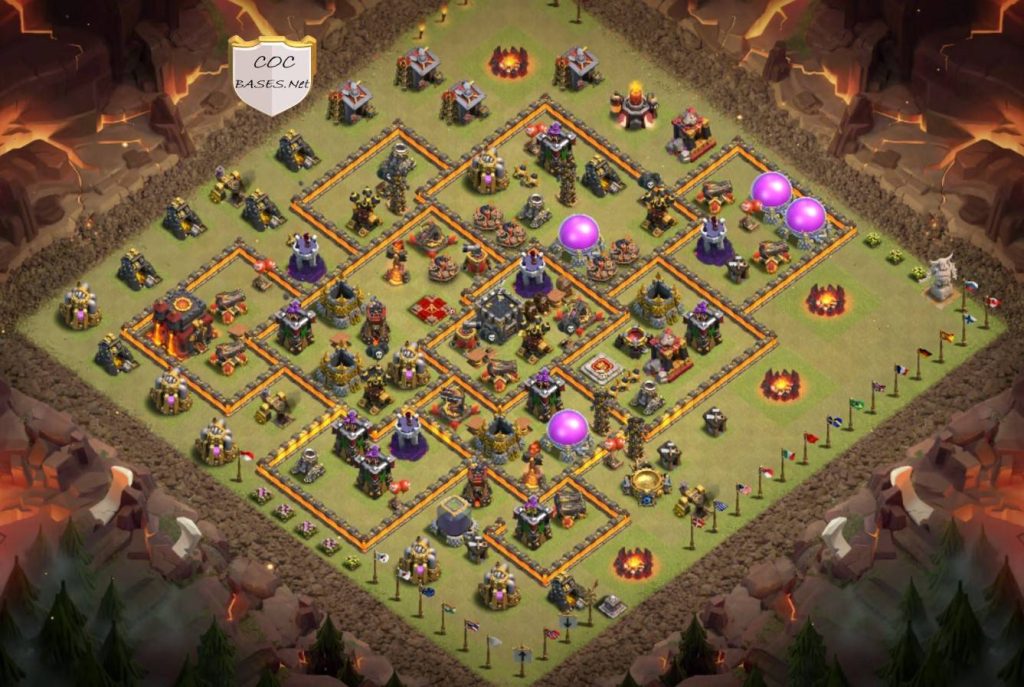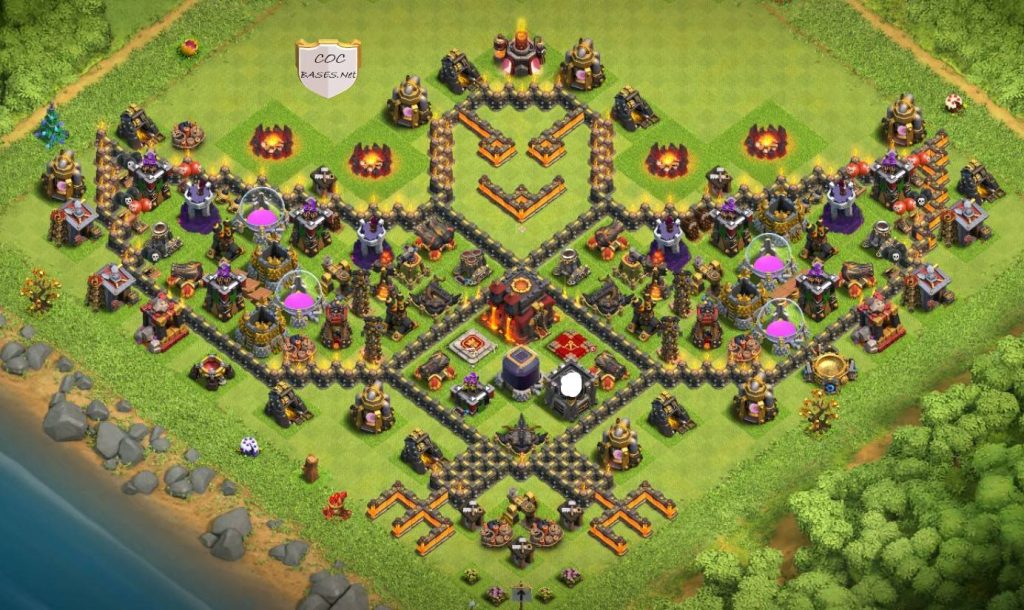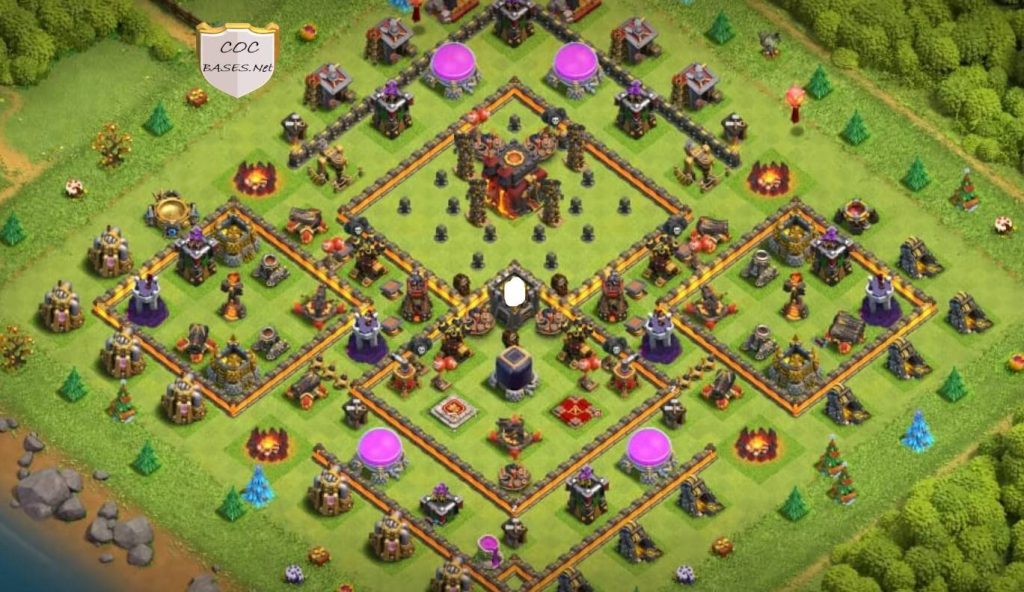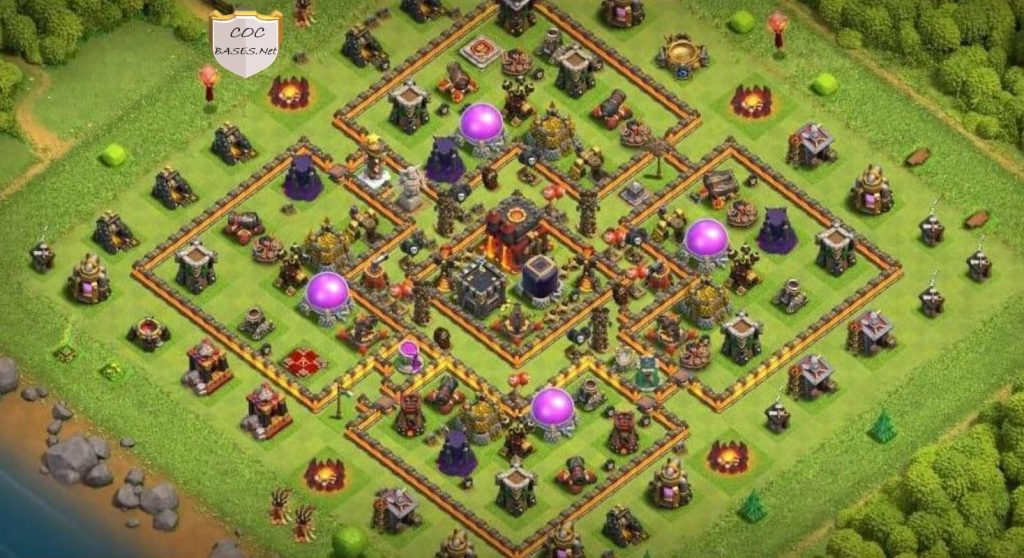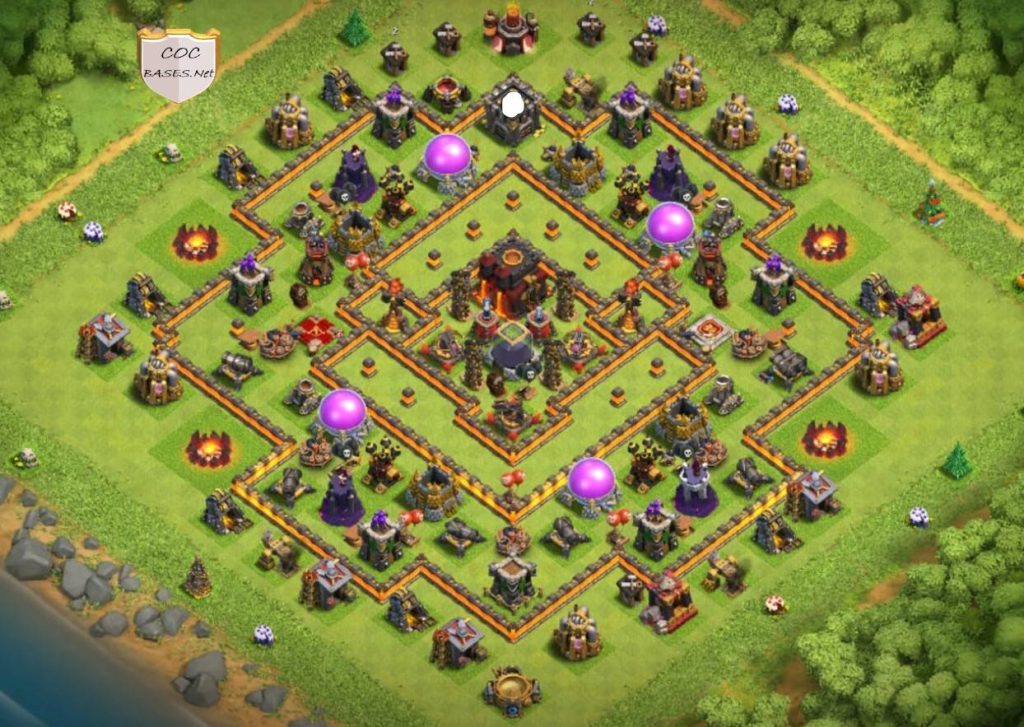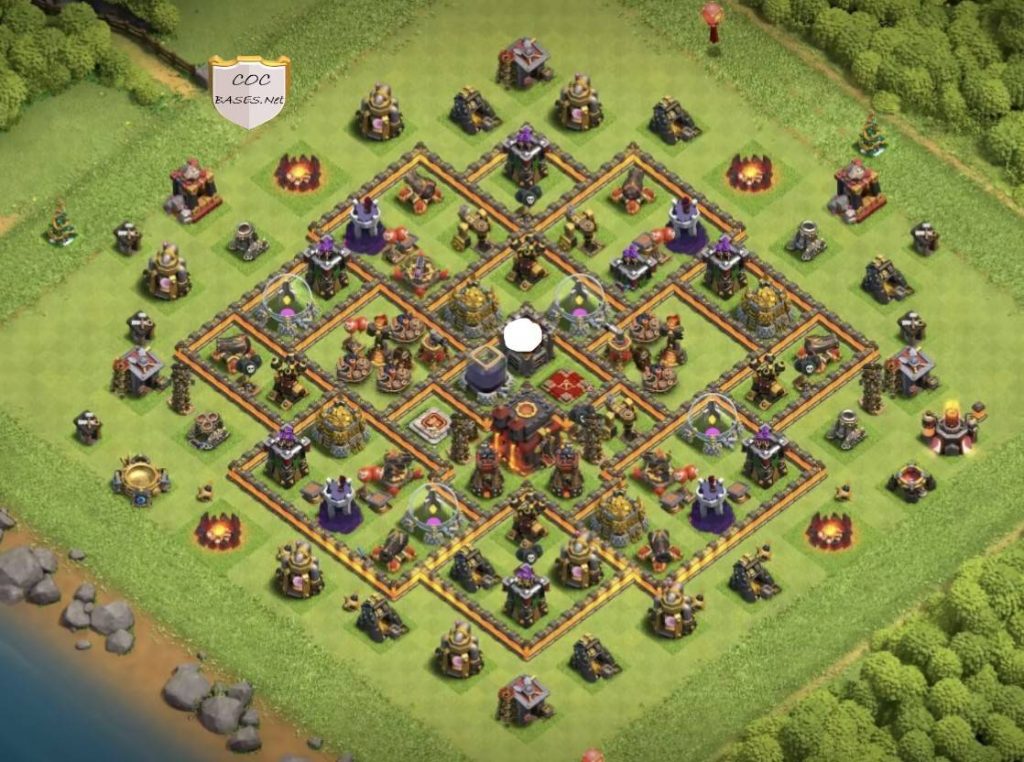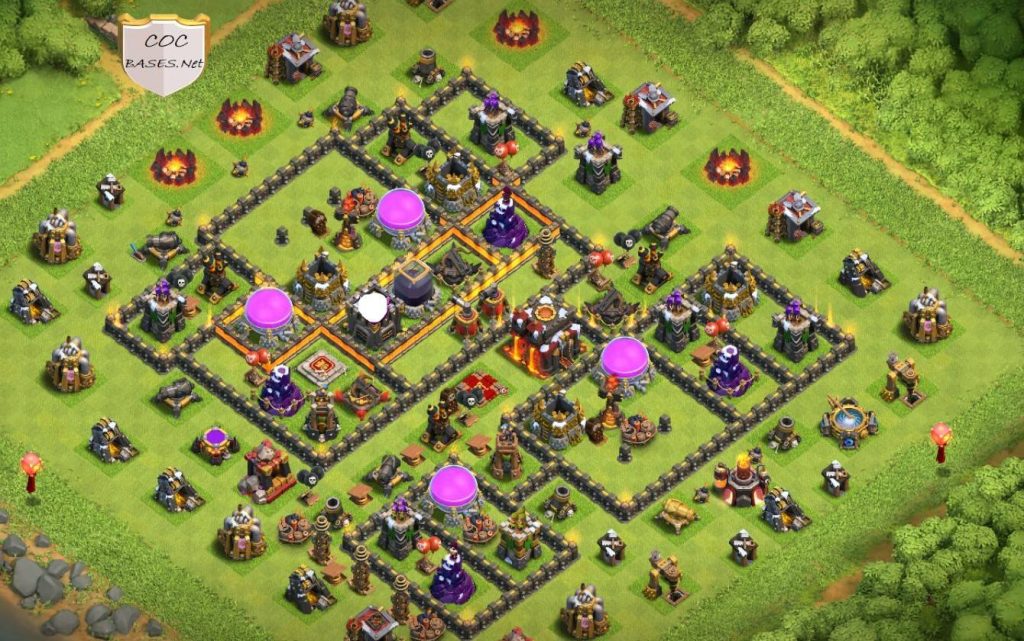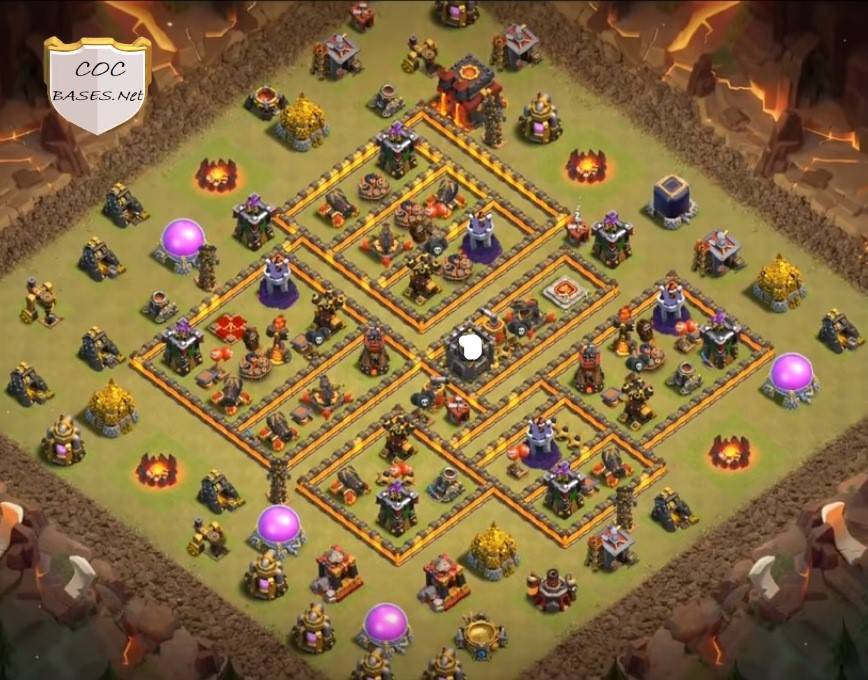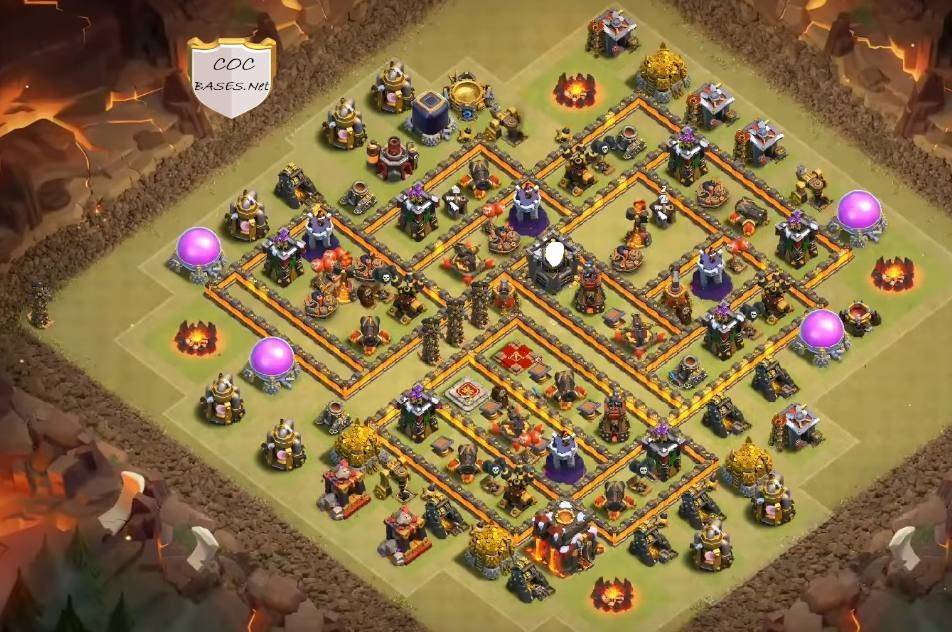 Town Hall 10 ESL Base with Link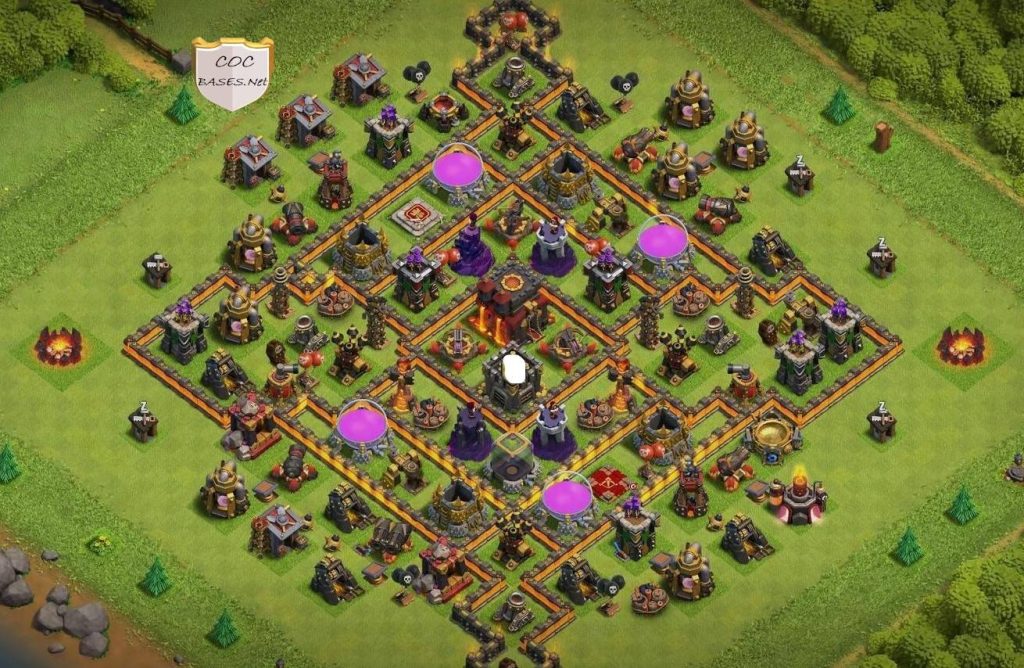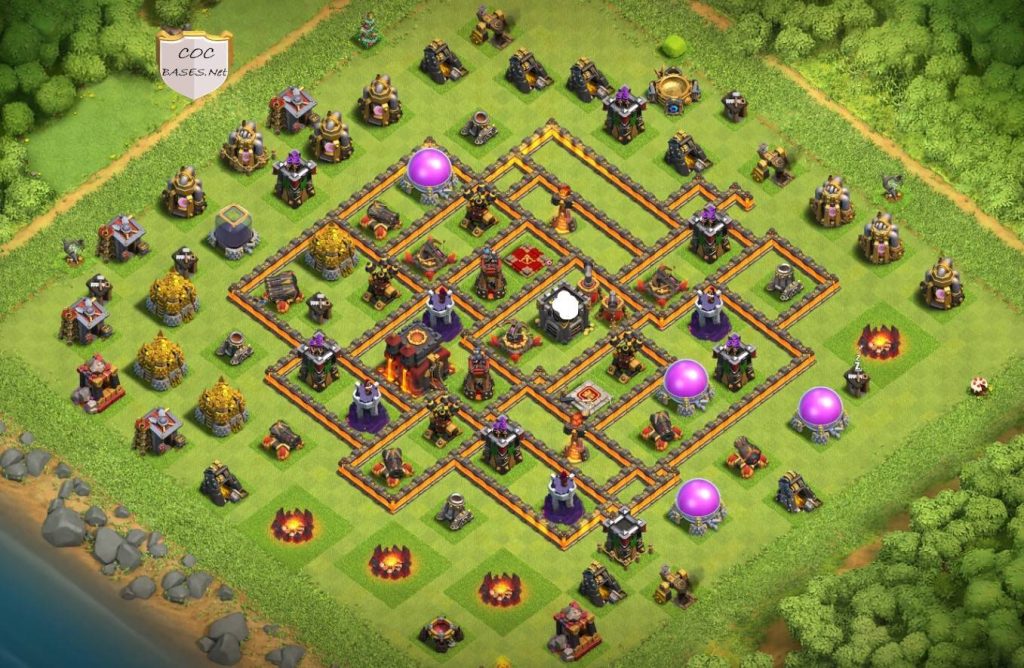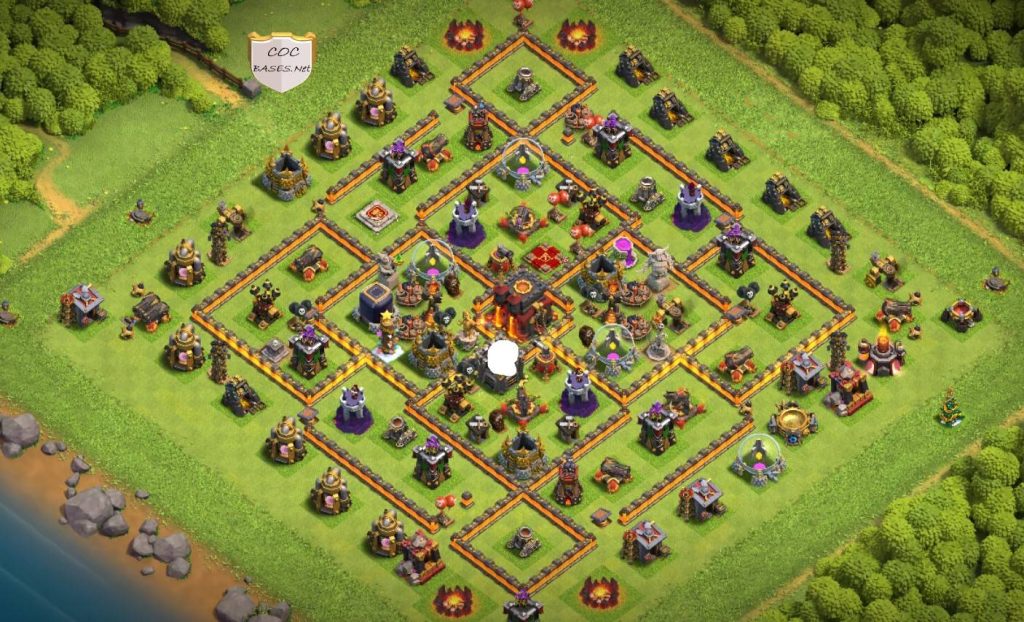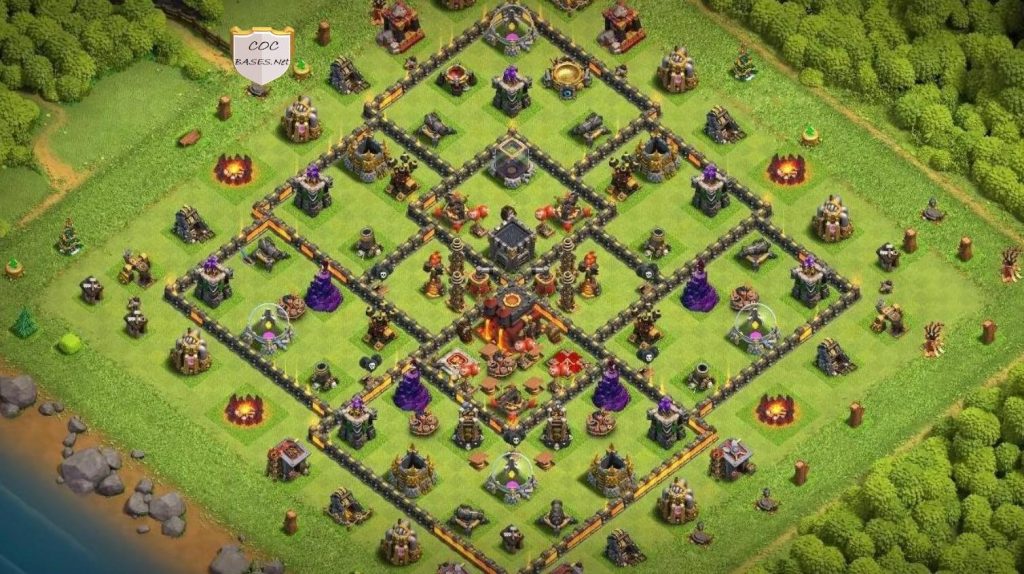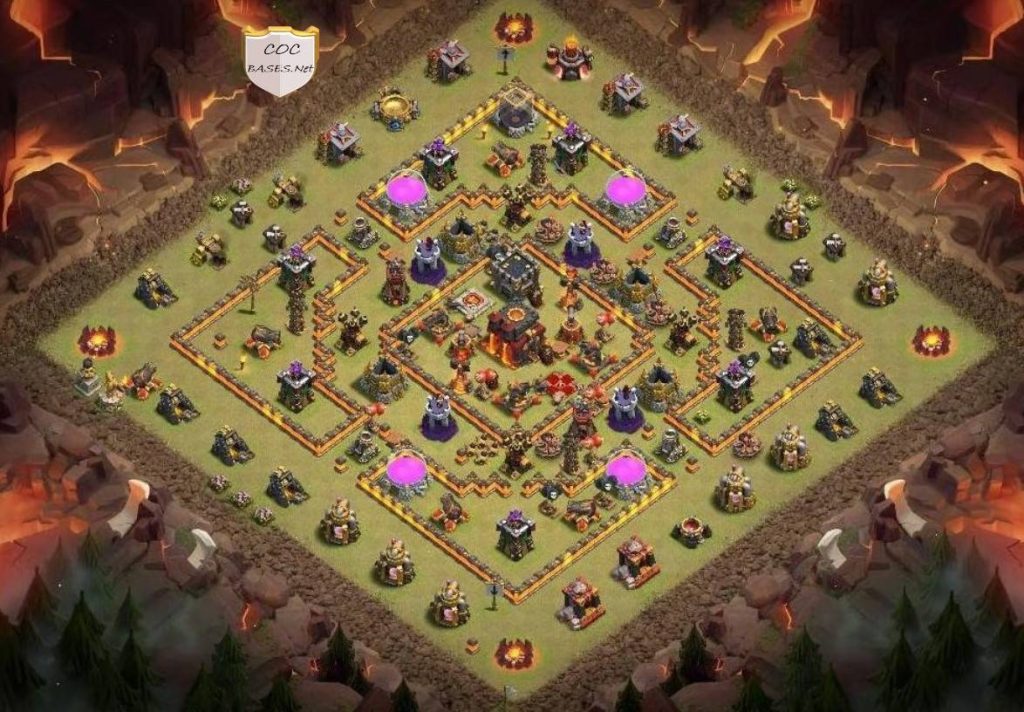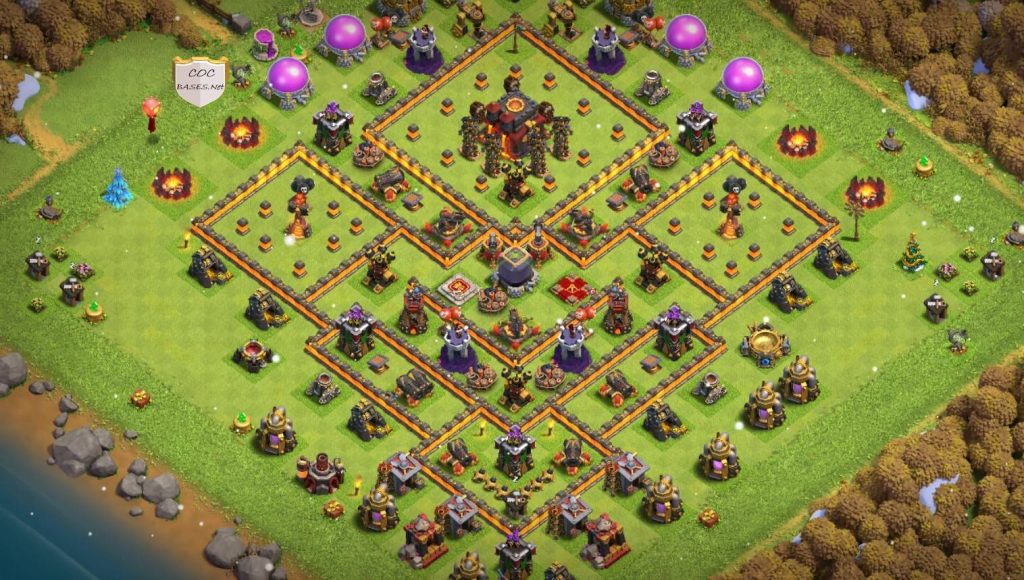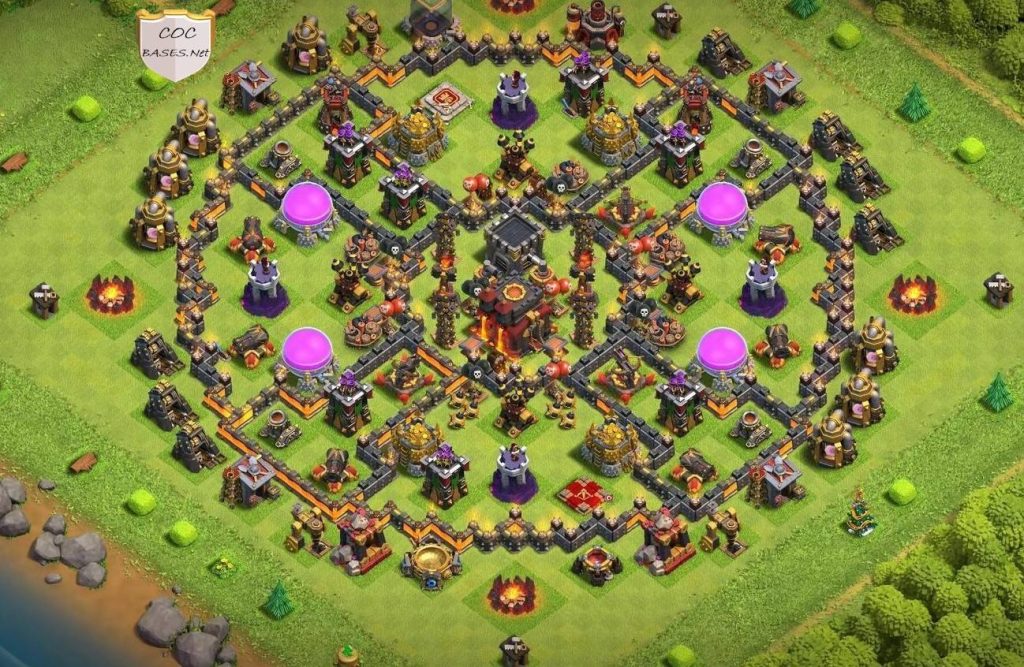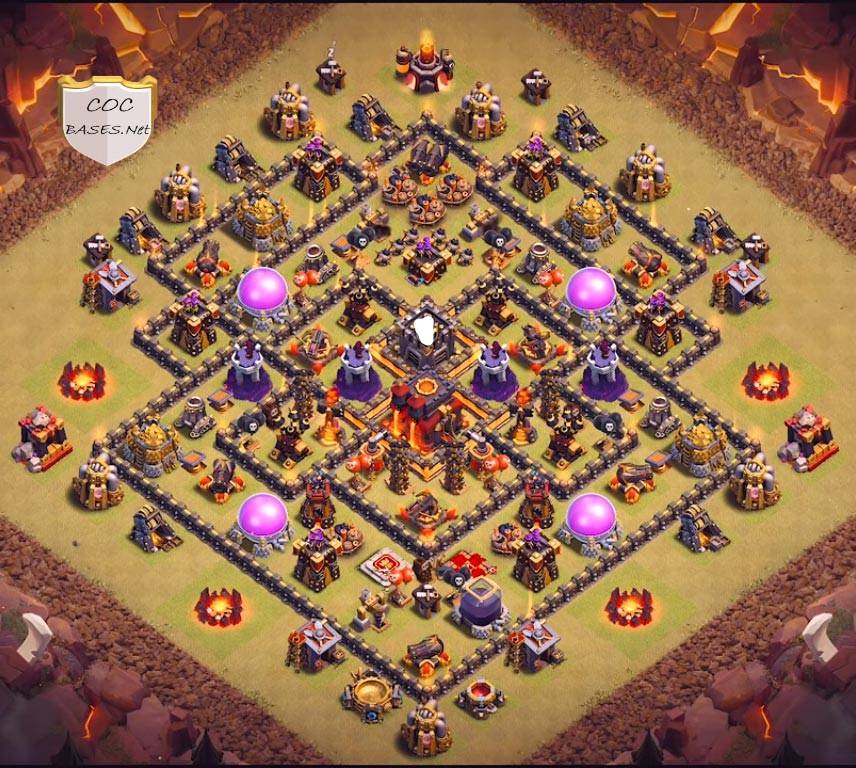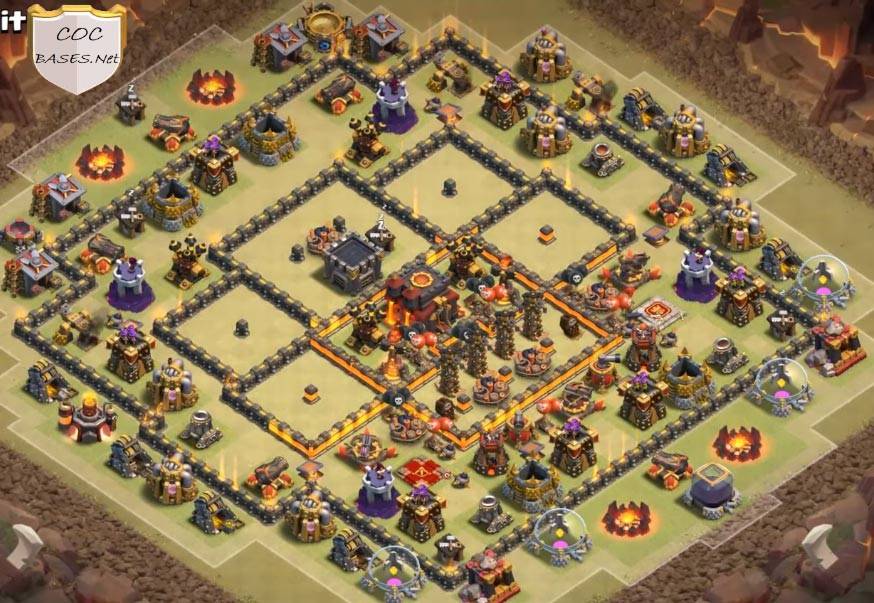 Undefeated TH10 War Bases Design HD Images With Copy Link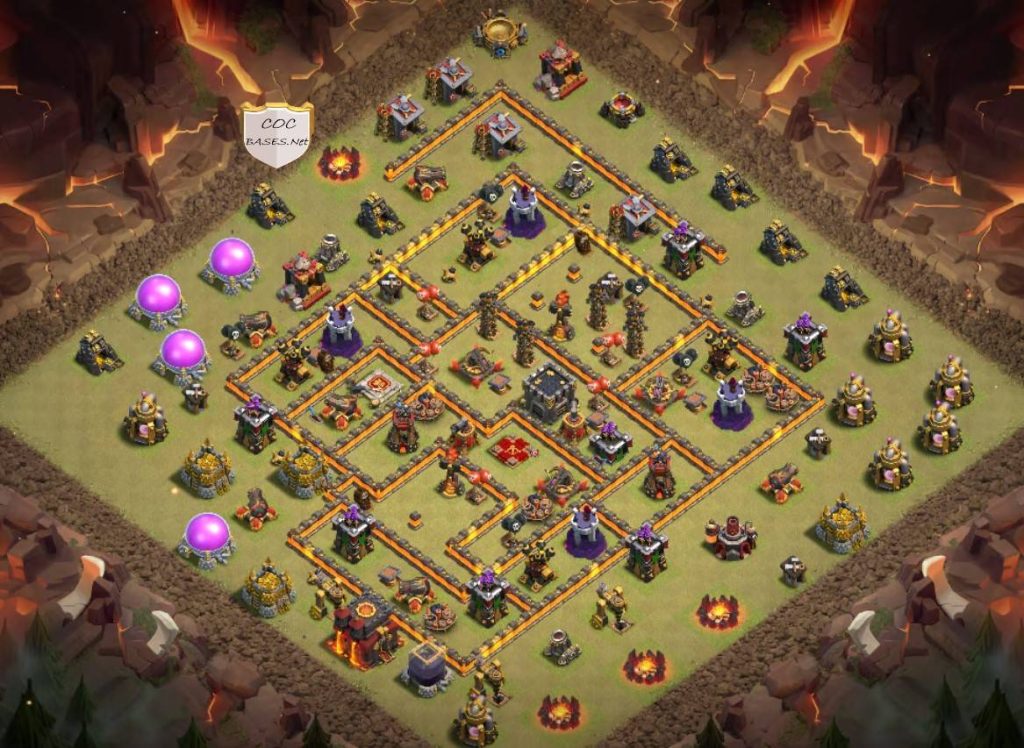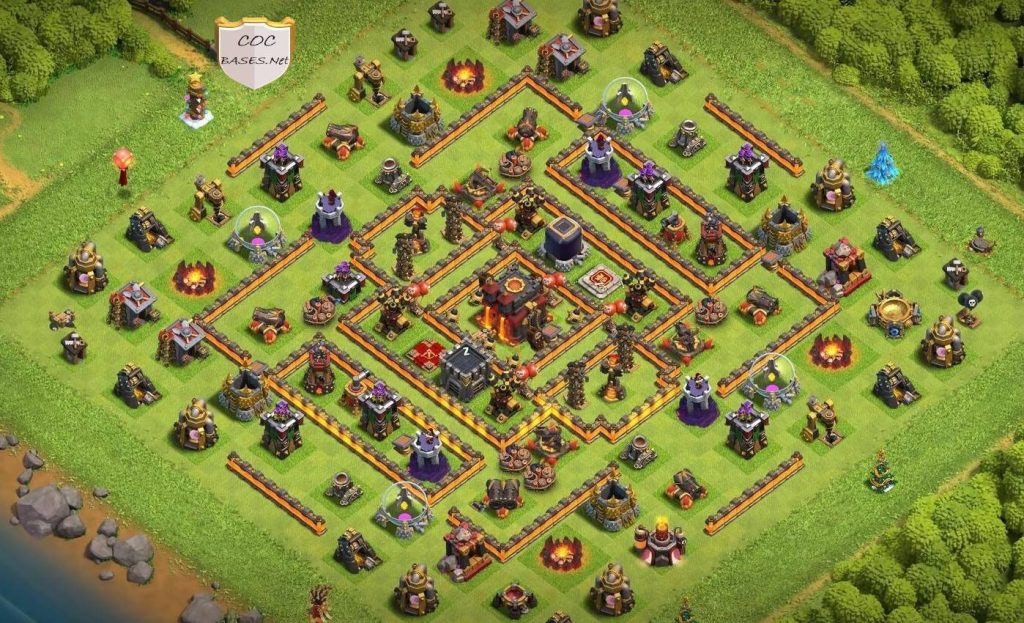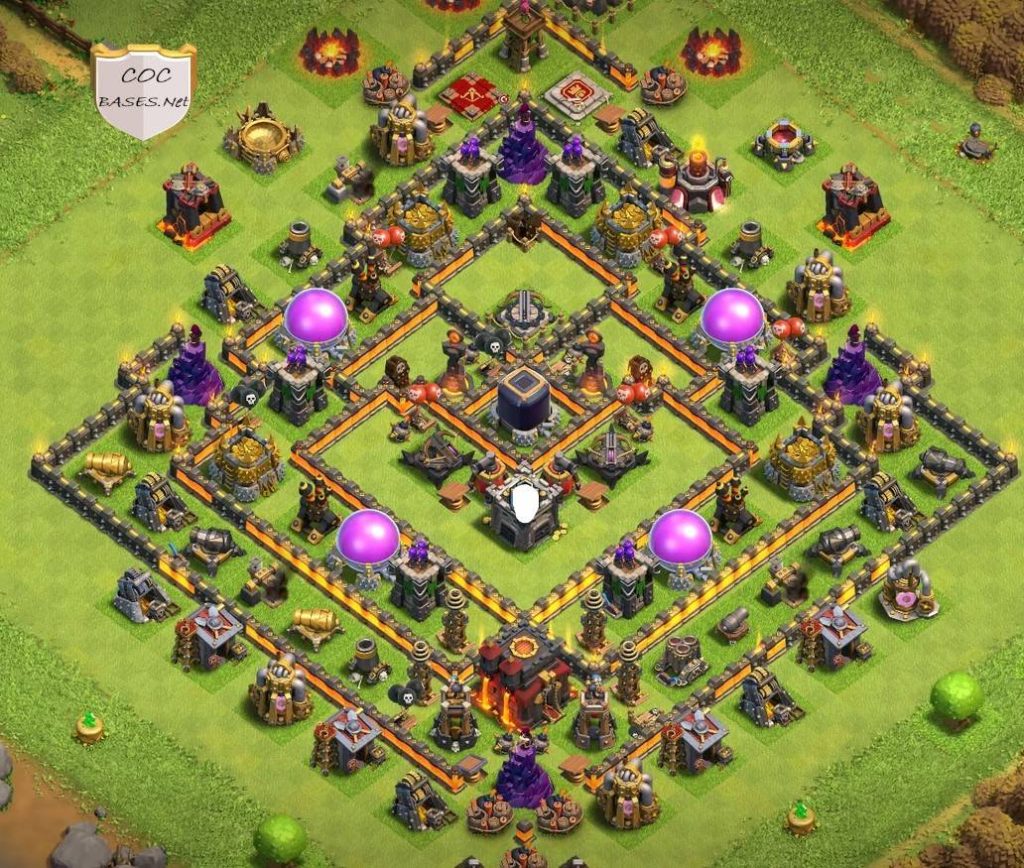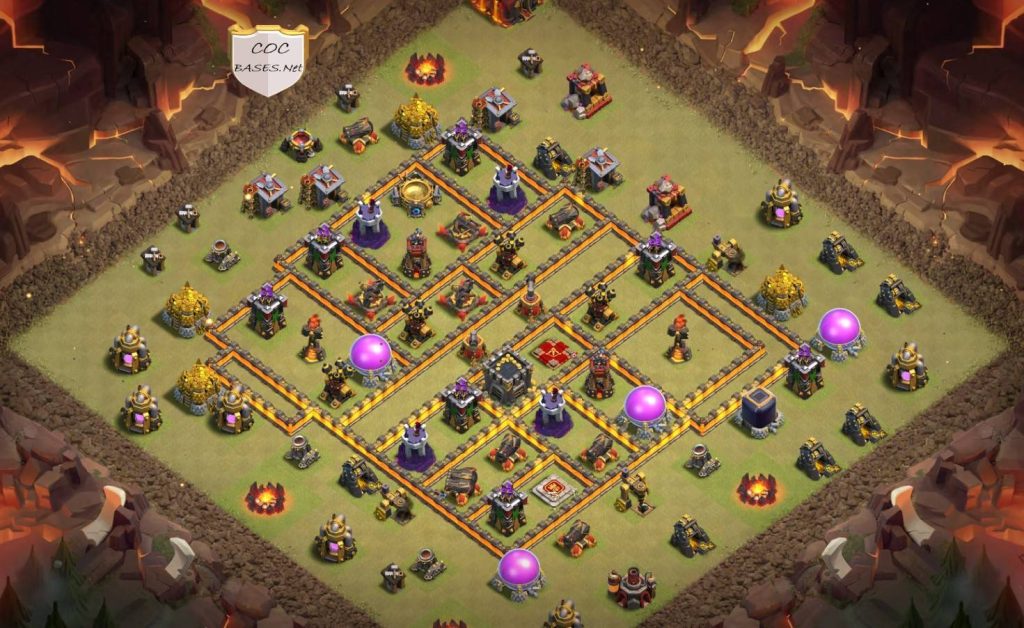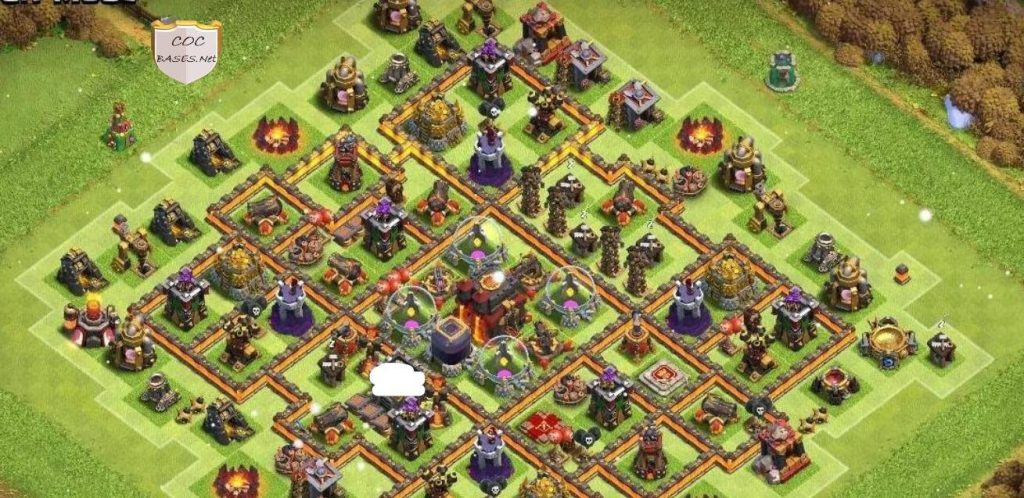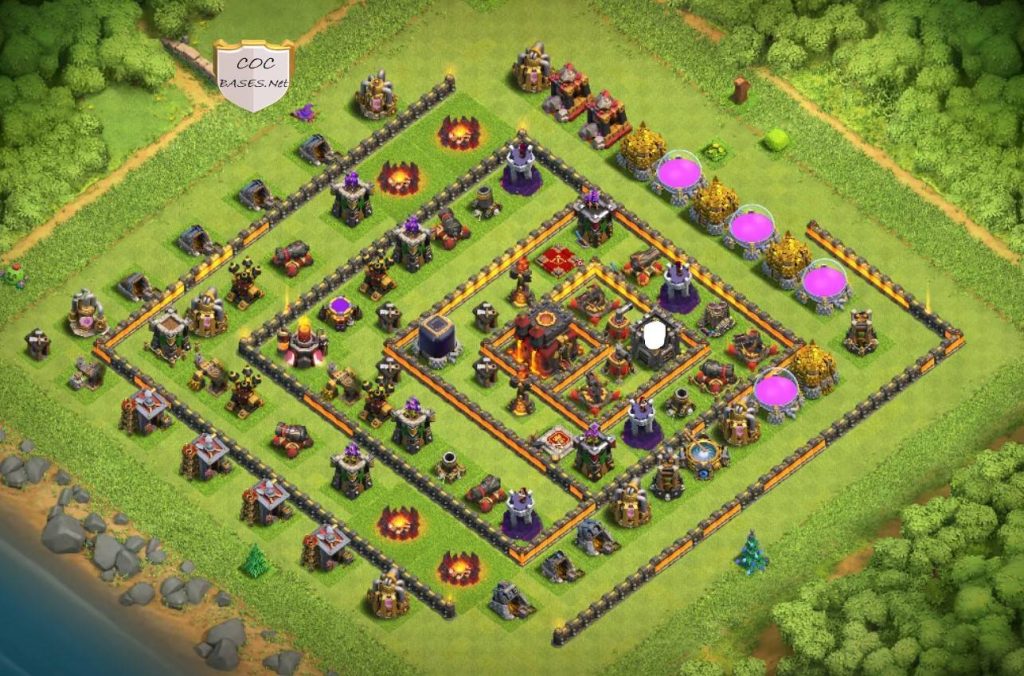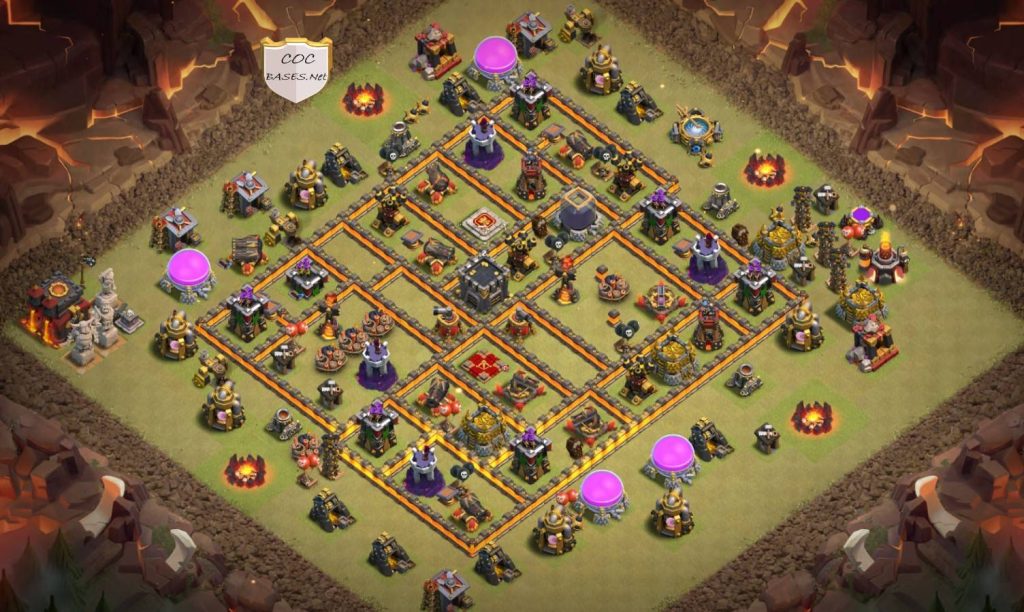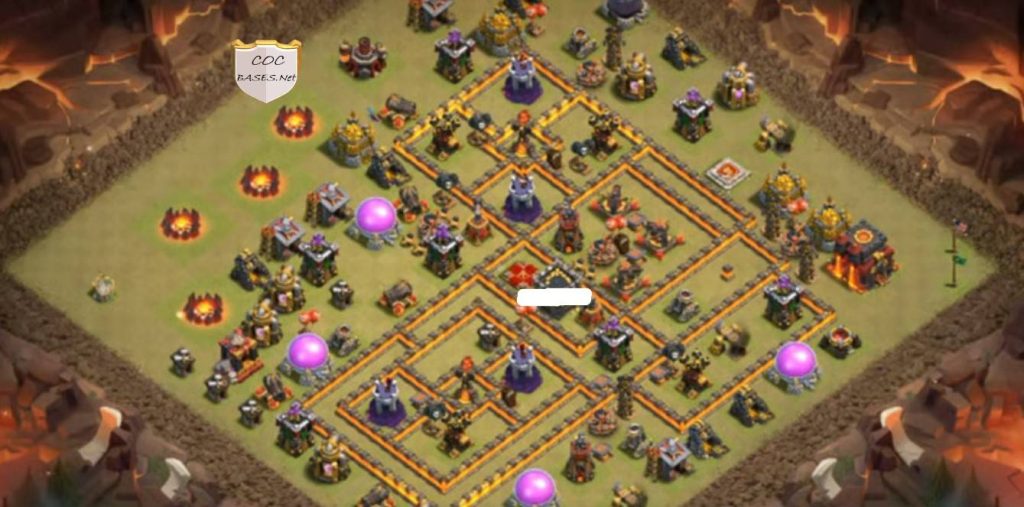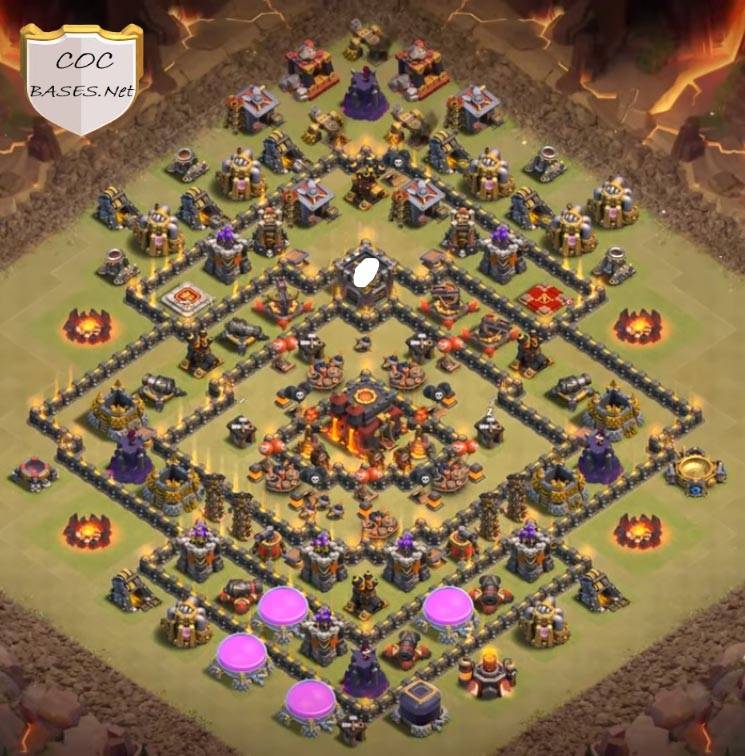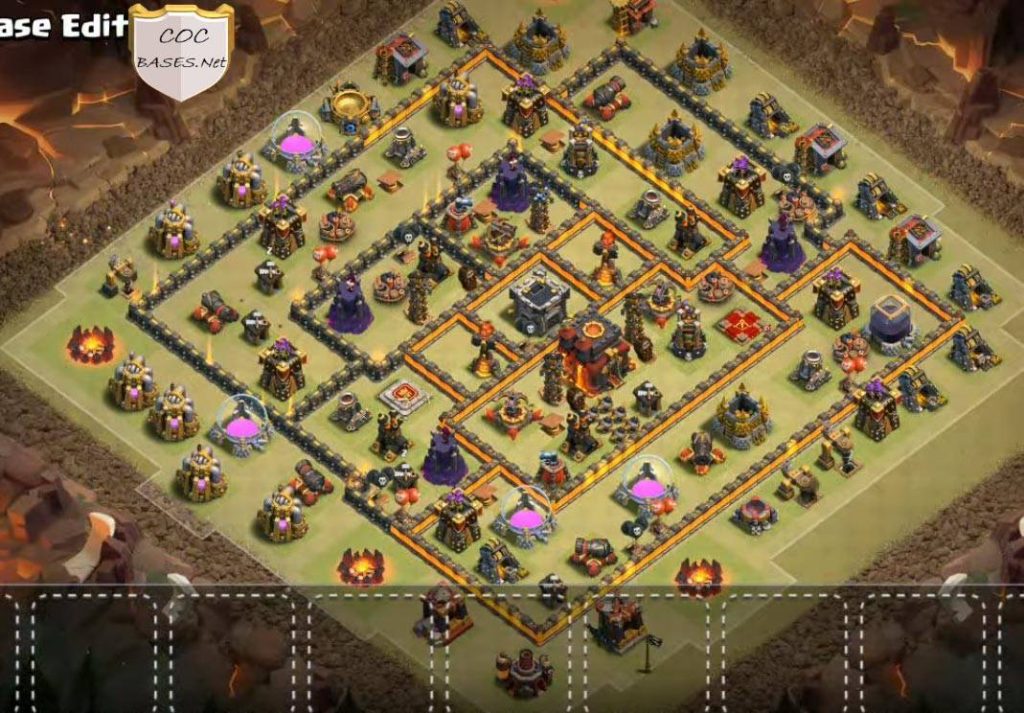 Unbeatable Town Hall 10 War Layout Base Link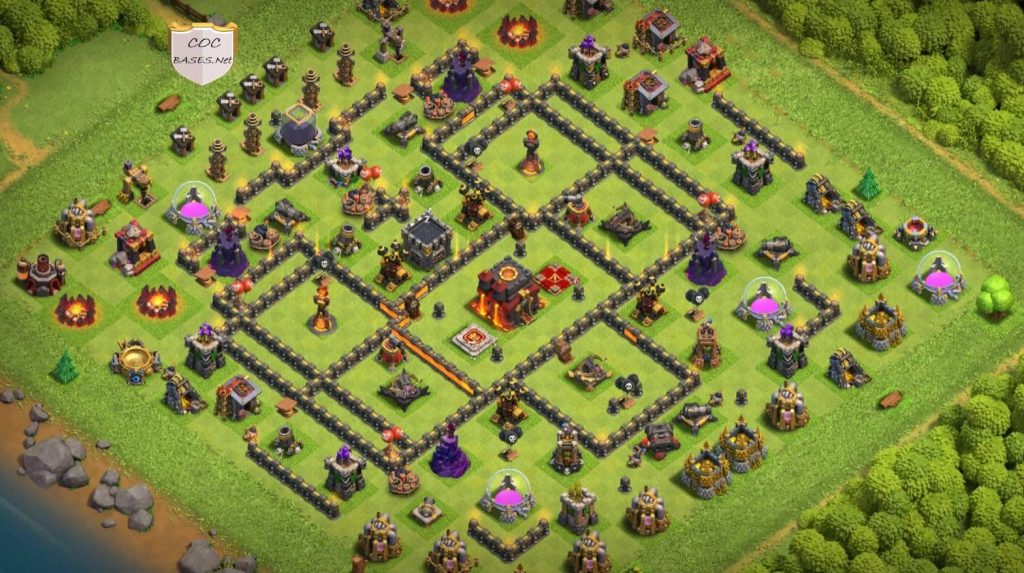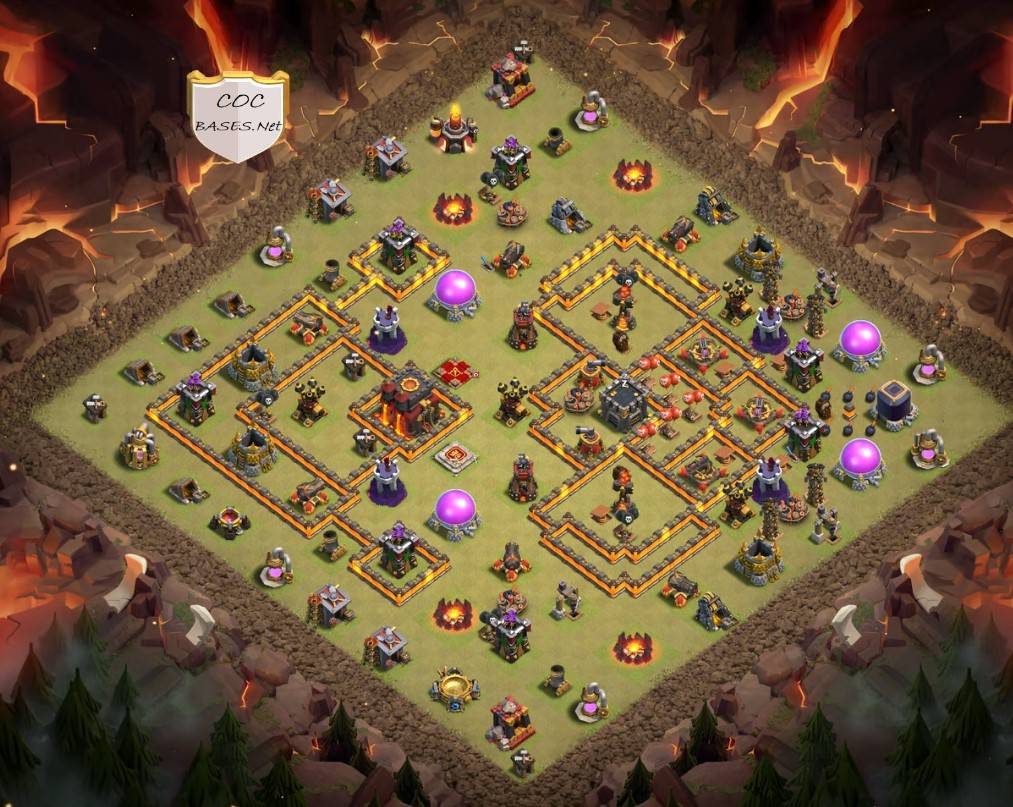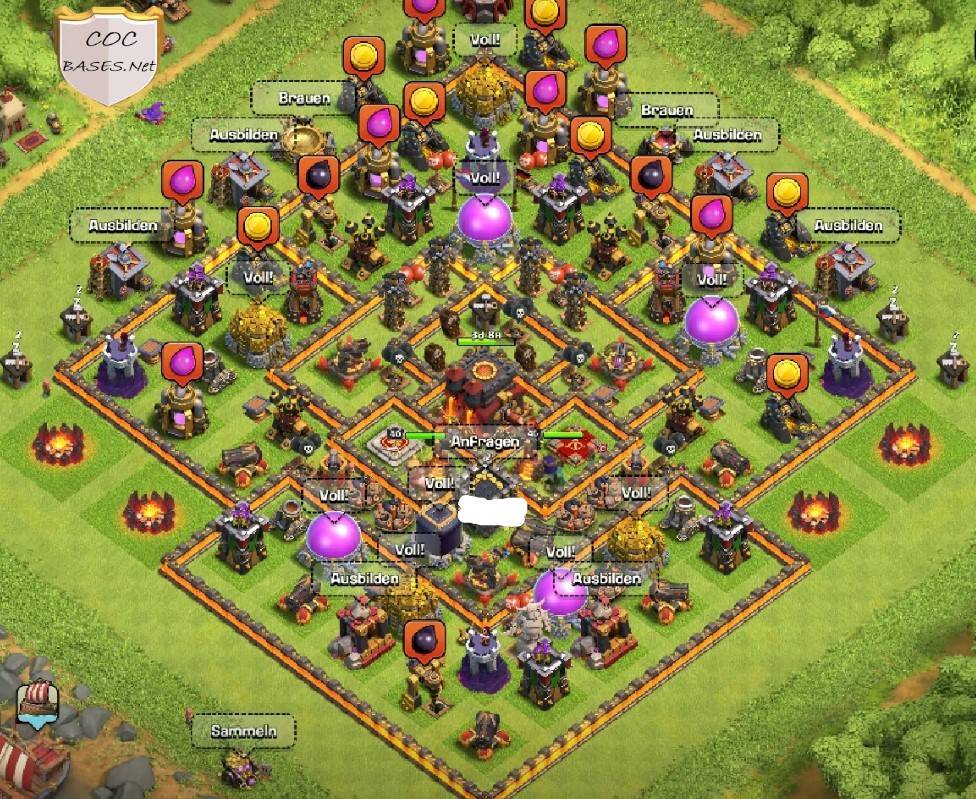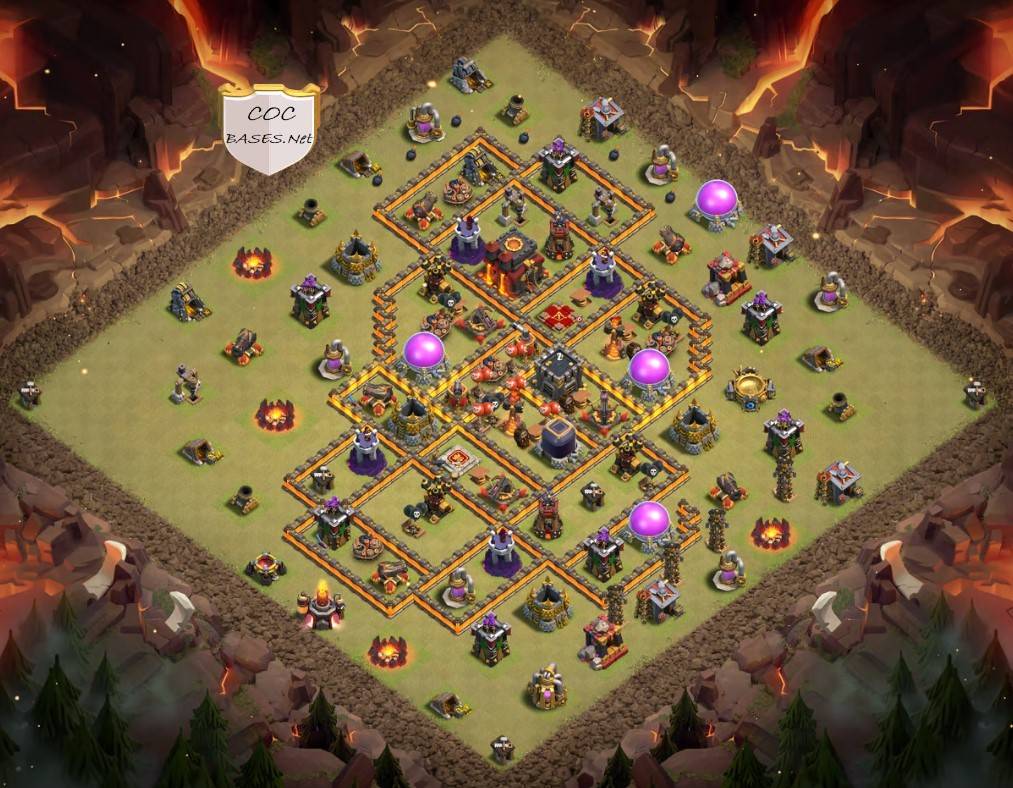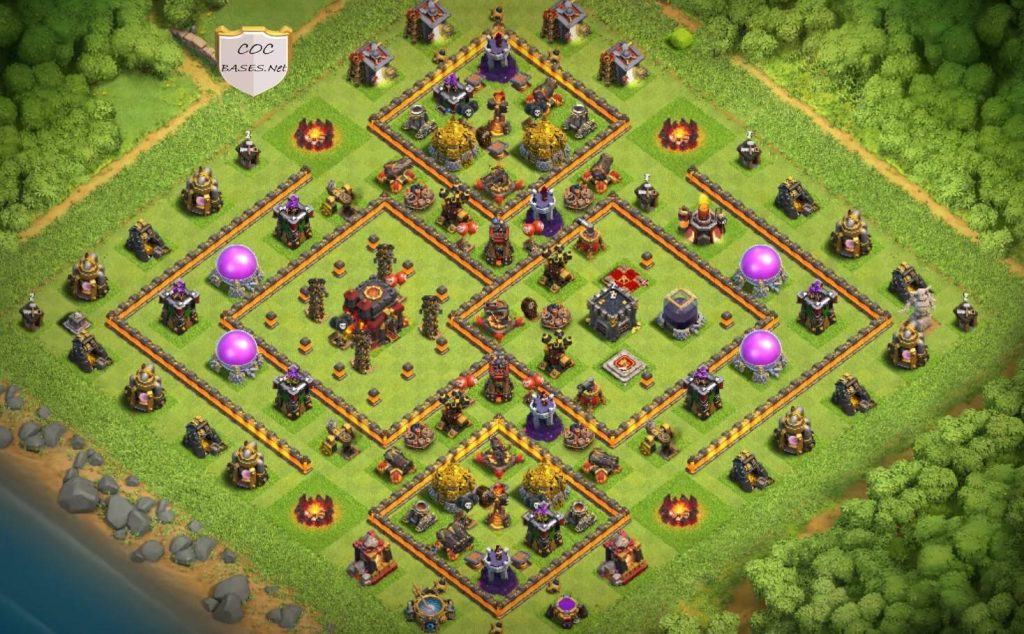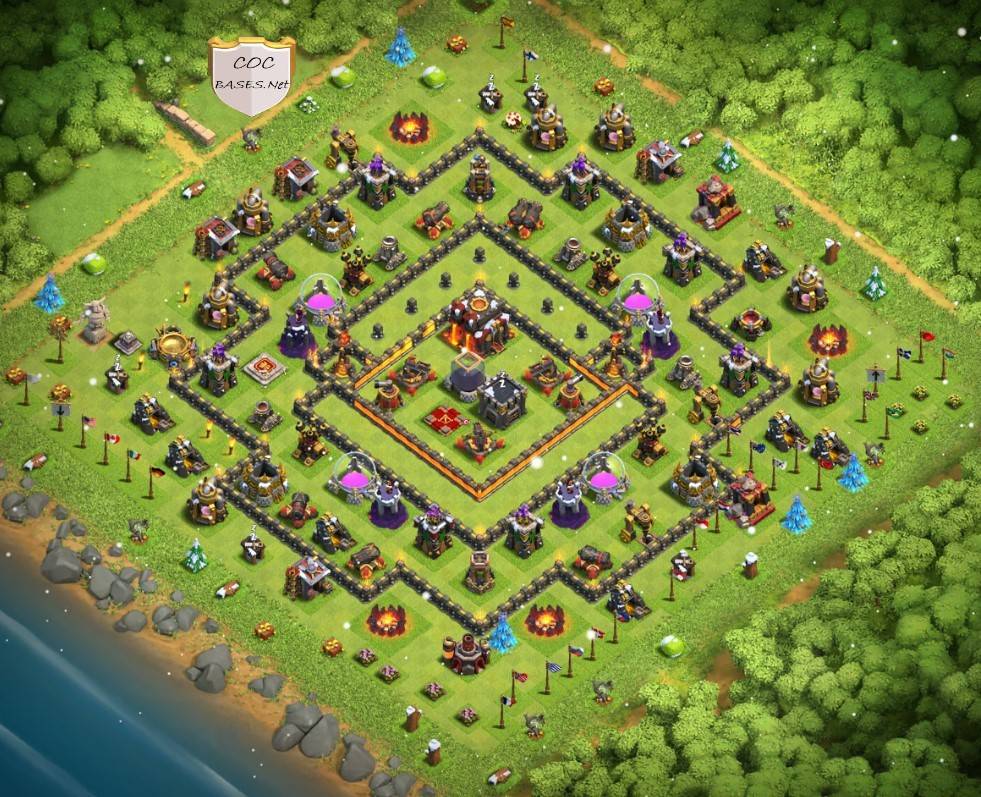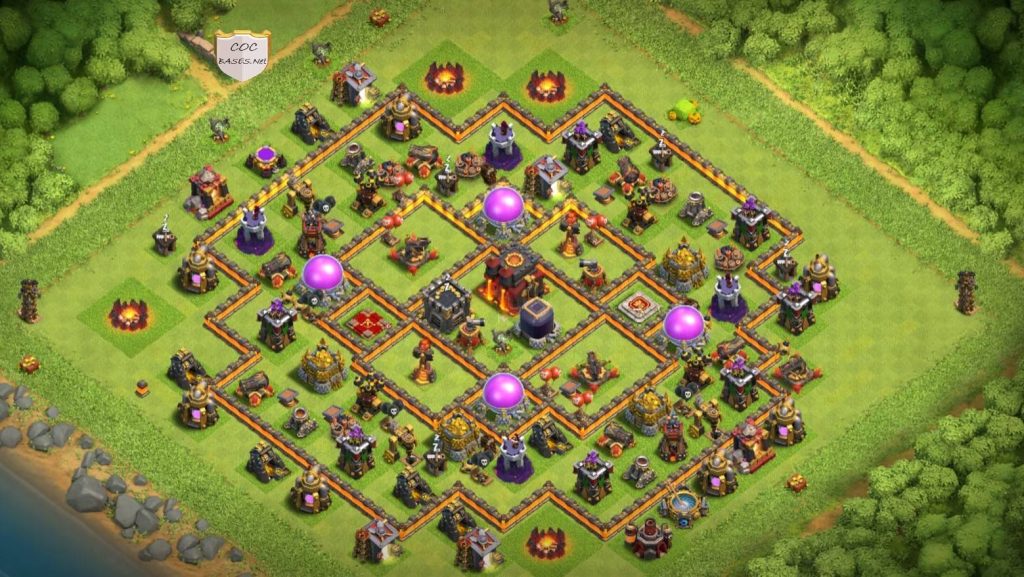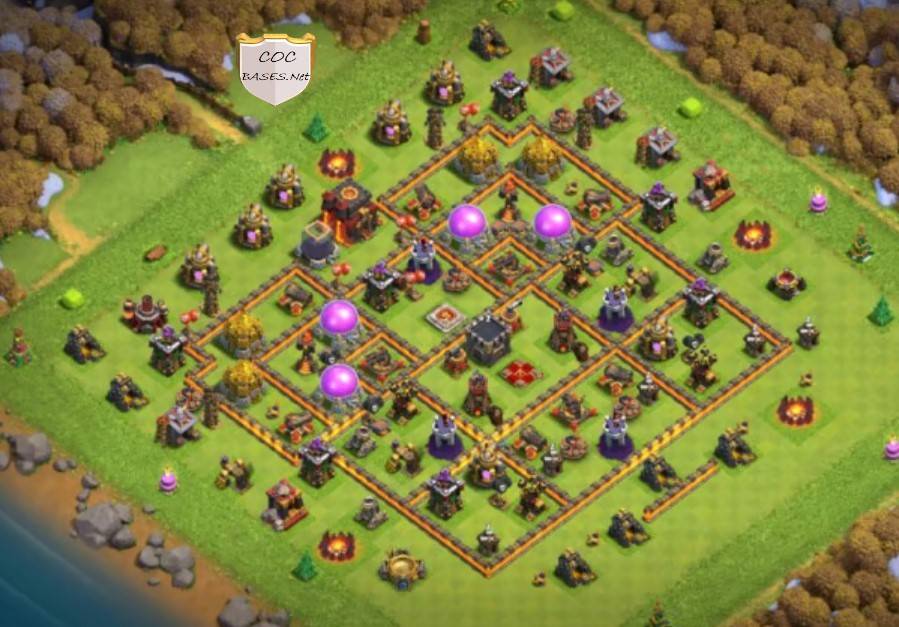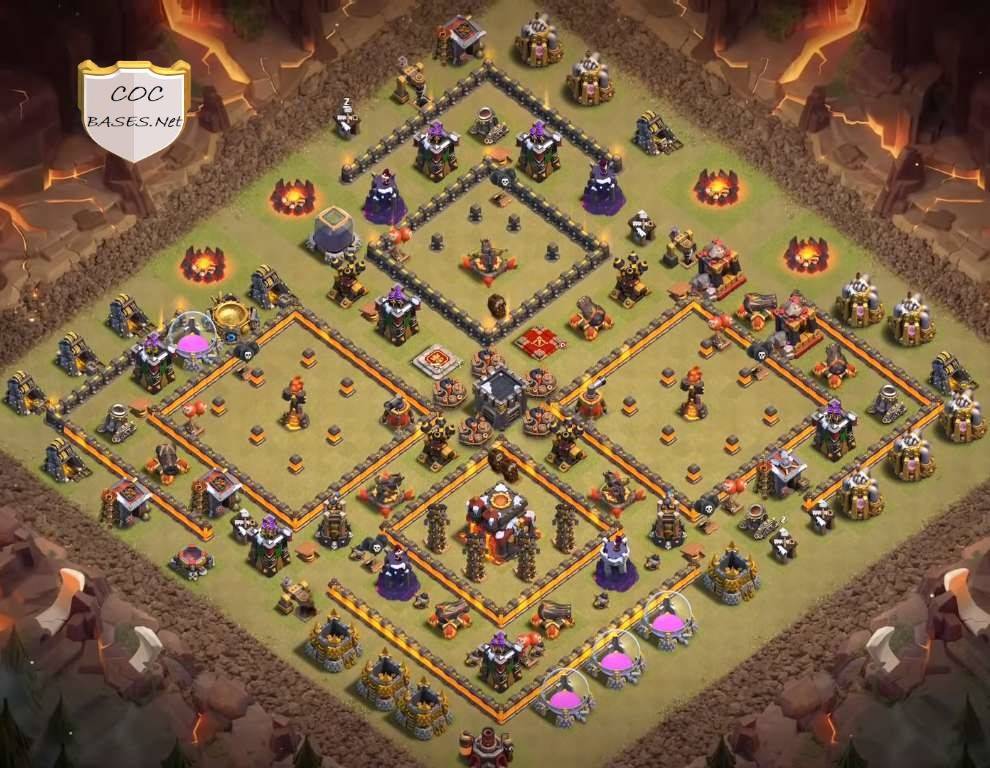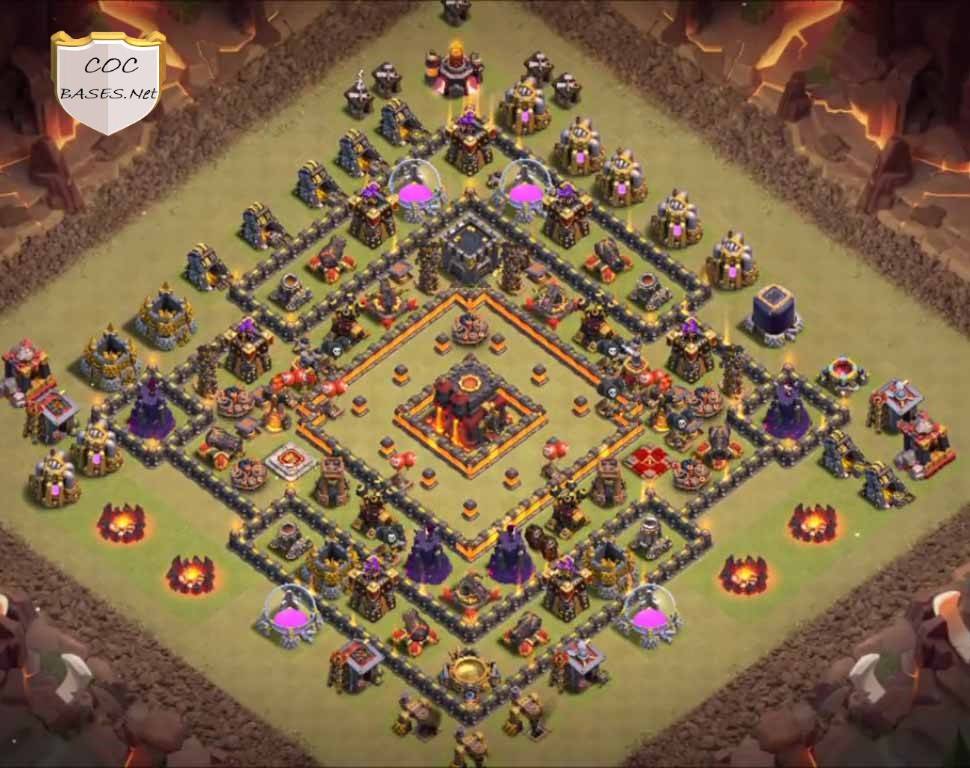 Conclusion
We hope it will be now easy for you to select the best Th10 war bases for your clash of clan-upgraded levels. These base designs are simple and amazing to go with when it is all about War! TH10 level is more advanced with amazing features to have fun and trilled war.
Also See
clash of clans town hall 10 farming base
th10 hybrid base anti everything