Townhall 8 is a big upgrade in the game clash of Clans for the players. Town hall 8 has come up with +4 new defense towers and a new dark elixir drill. When you upgrade from th7 to th8, the first thing is to make an updated priority list. You will find many upgrade order priority lists; each will be different from the other best th8 war base.
Best TH8 War Base 2024
Here in this town hall 8 war base guide, we have focused on the upgrade priority list, building placement strategies, and designing the base. You will get to learn many things in just one guide. So, go through this guide to prepare yourself for building the best th8 war bases.
One important thing is that town hall 8 is just the initial stage to preparing for the town hall 9 hero grind. In town hall 8 just try to unlock and upgrade important buildings and towers that will be very helpful in town hall 9.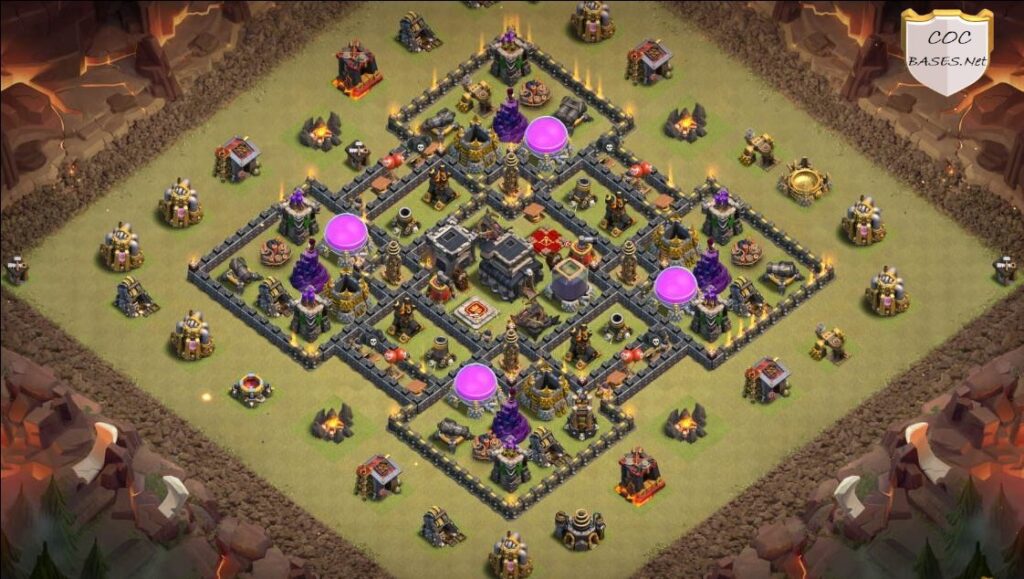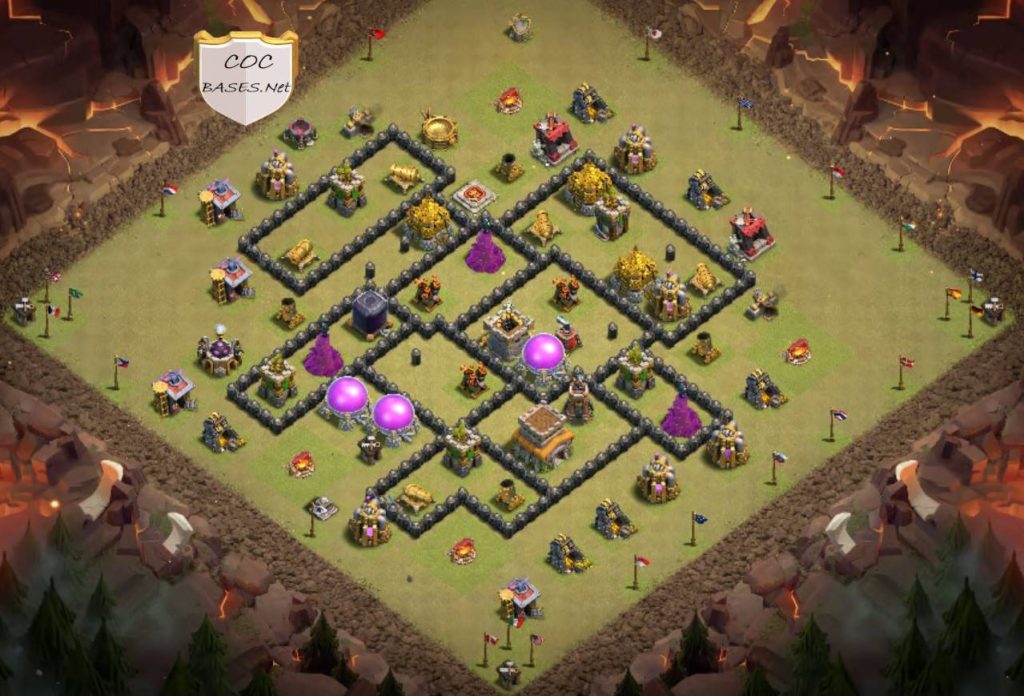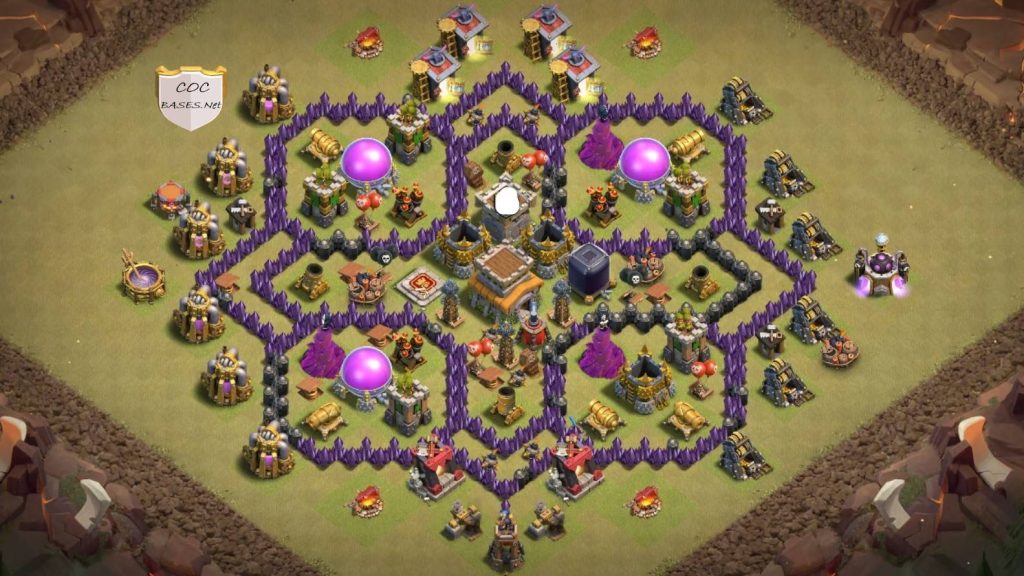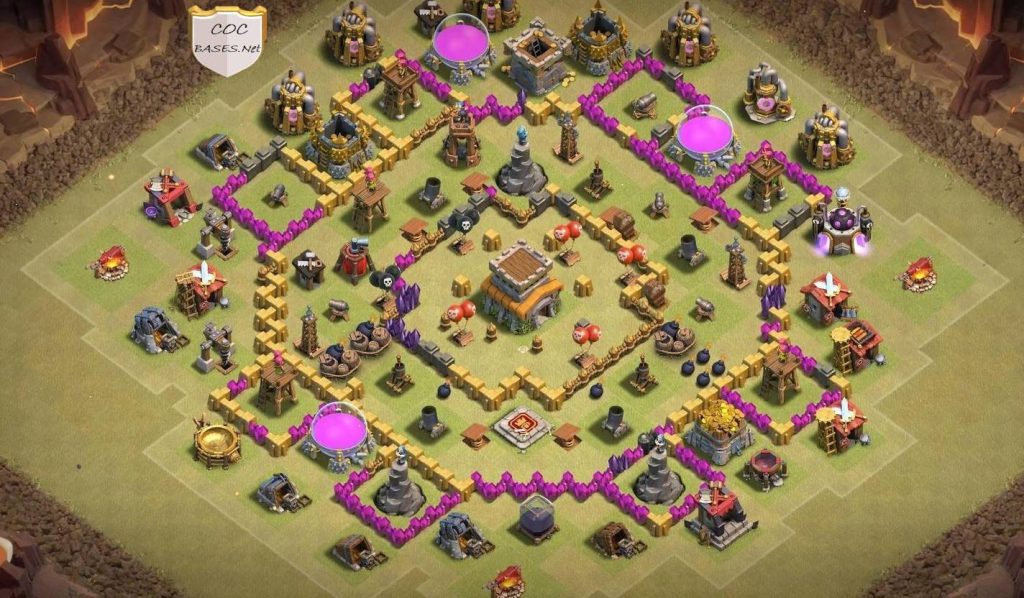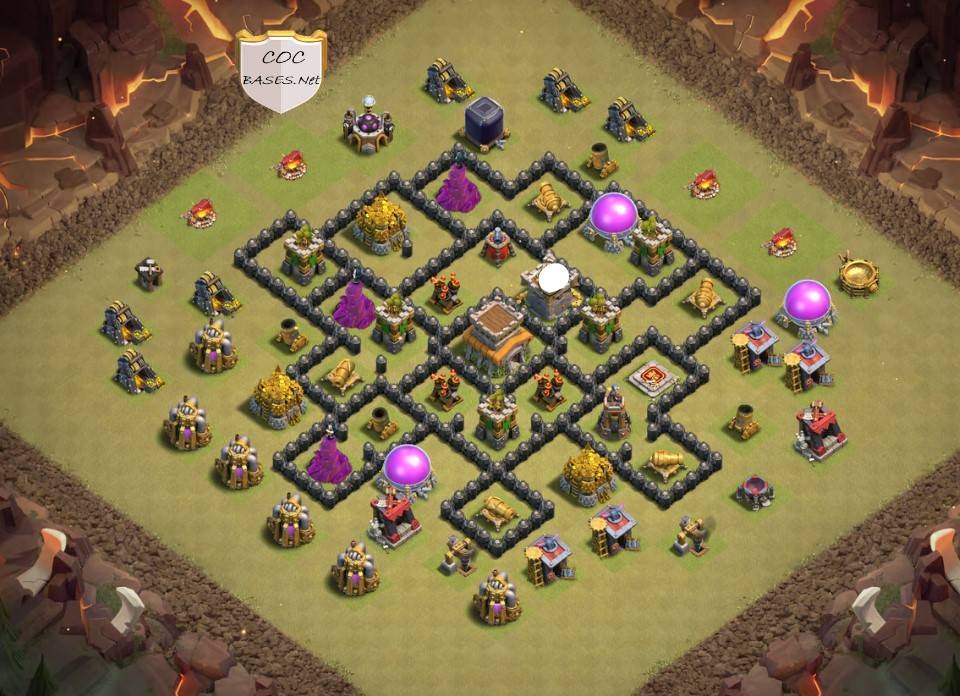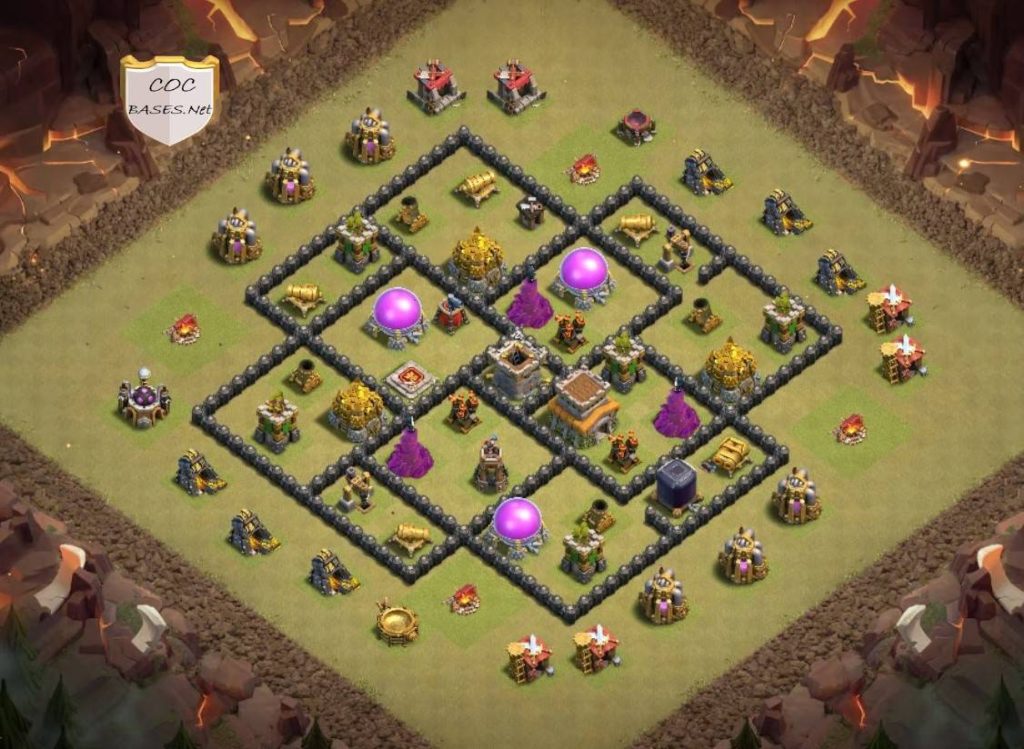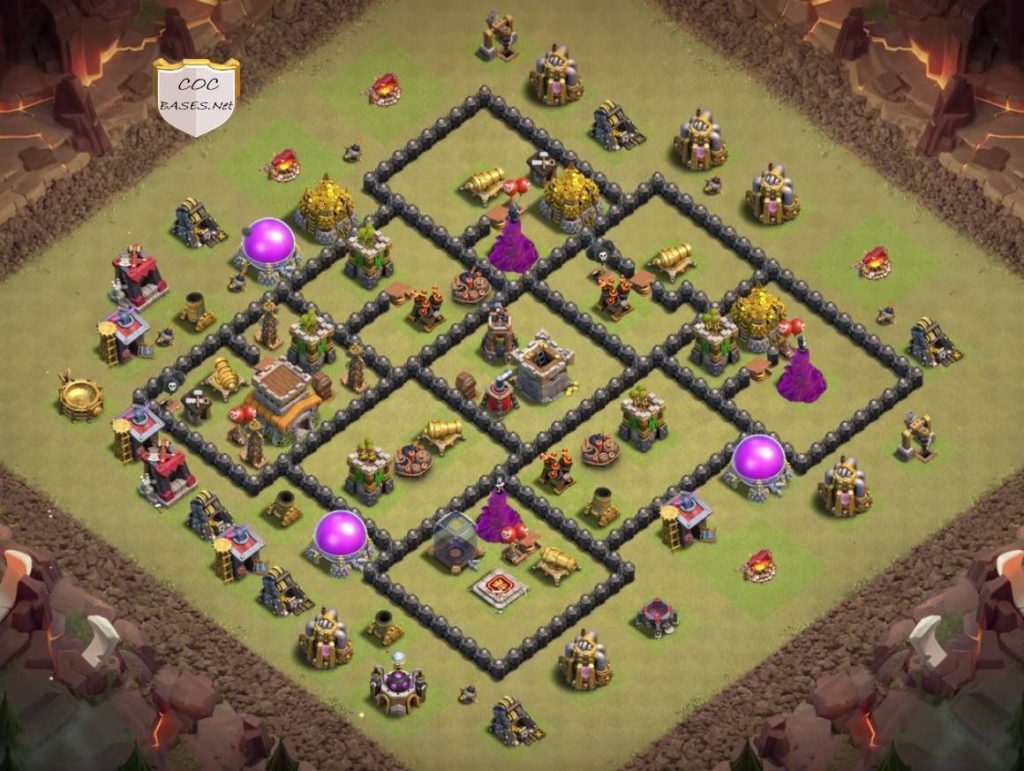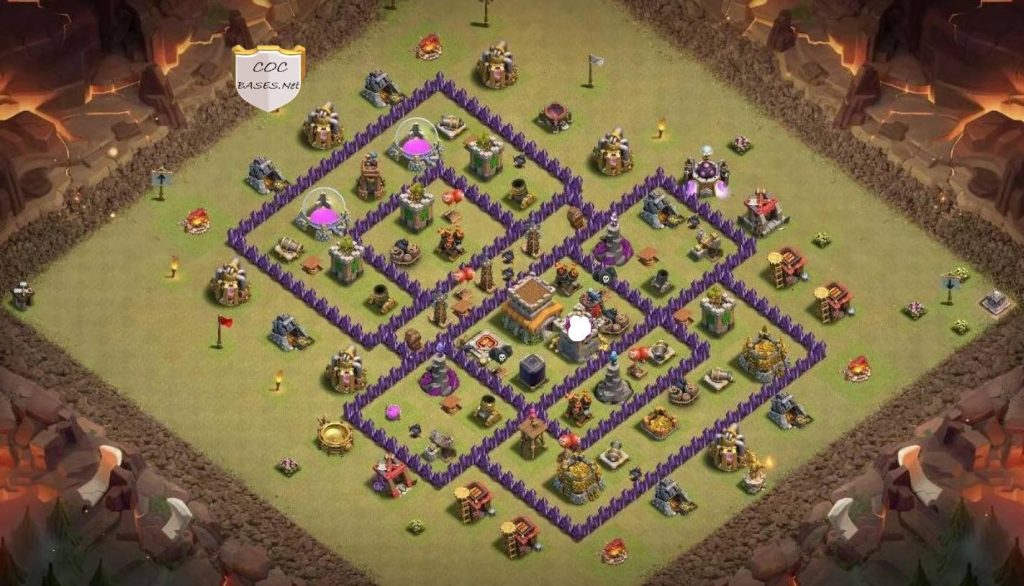 Clash of Clans Town Hall 8 War Base Anti Everything
In most of the levels of clash of clans base layouts, the priority for upgrade is given to the laboratory. The same is the case in town hall 8, you must first upgrade the lab as it will help you to upgrade troops. Then you can upgrade the clan castle of Dark Spell Factory. I would prefer a clan castle as it will provide you with +5 extra camp space.
Townhall 9 is a heavy grind, so it is very important to max out most of the things in town hall 8. For best th8 war bases, much of your success on defense relies on the absence of enemy offense. The base must be designed in such a way that the enemy finds it hard to attack.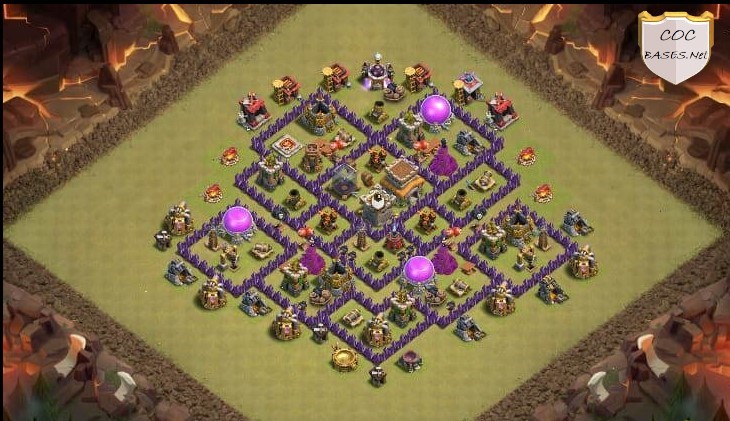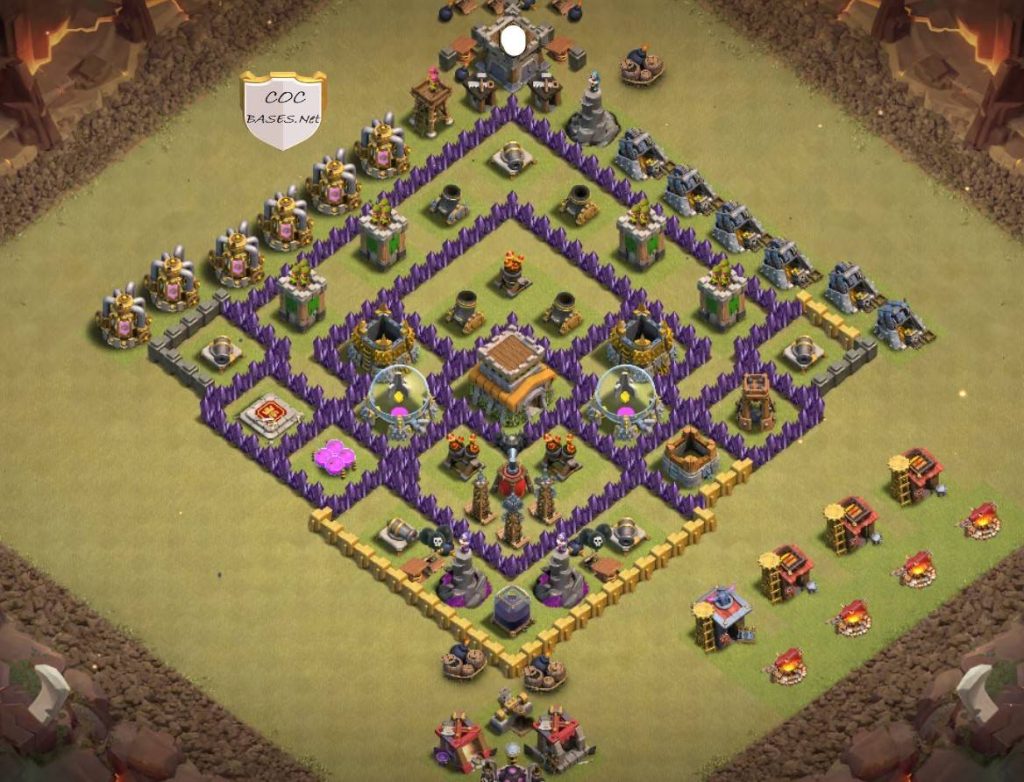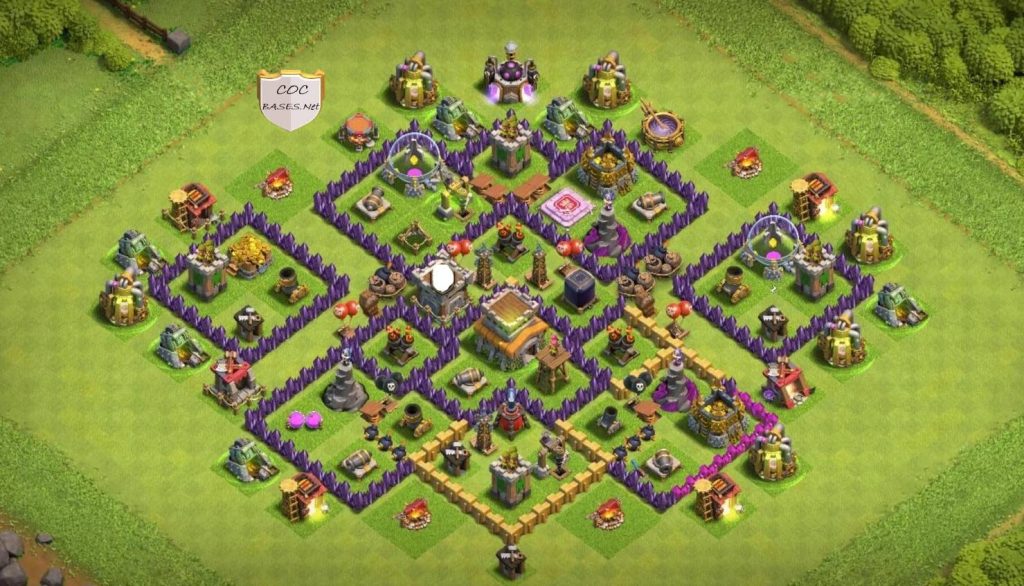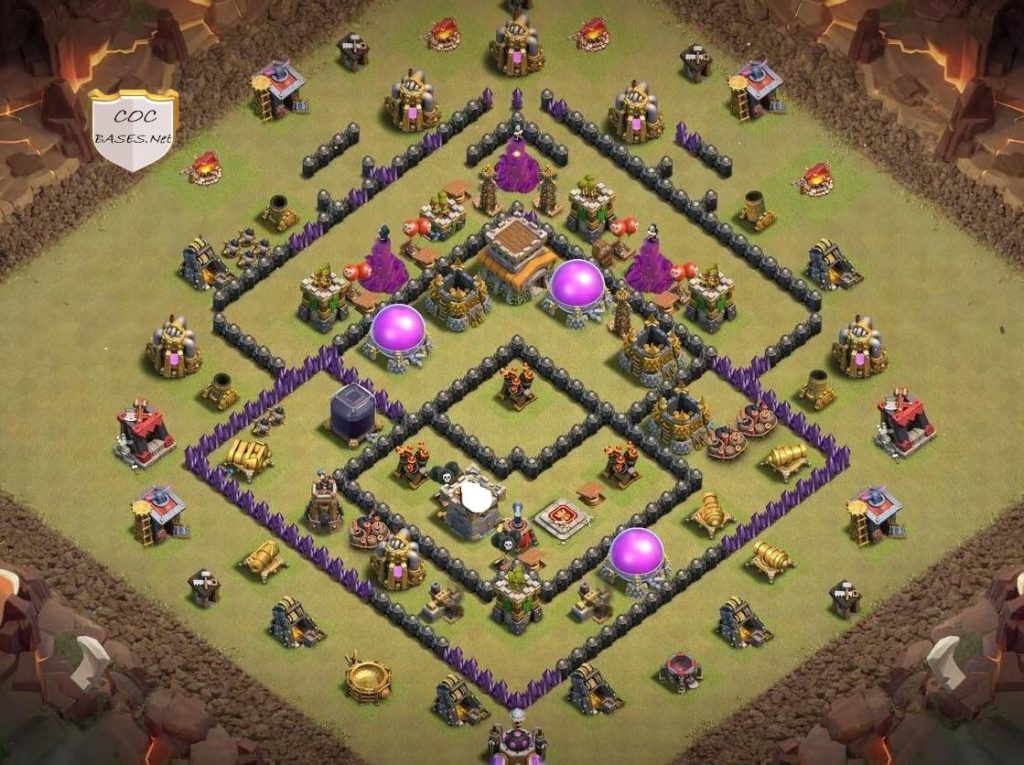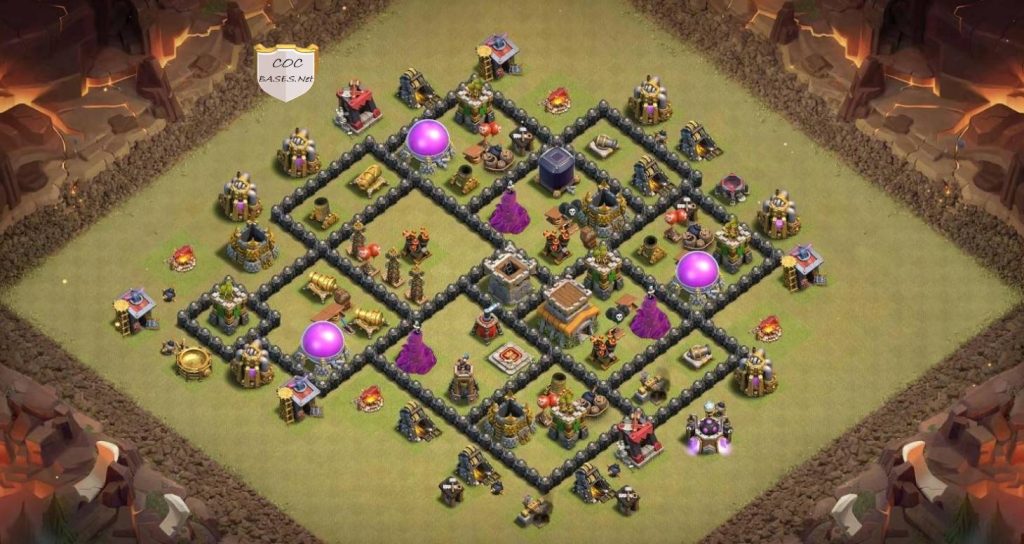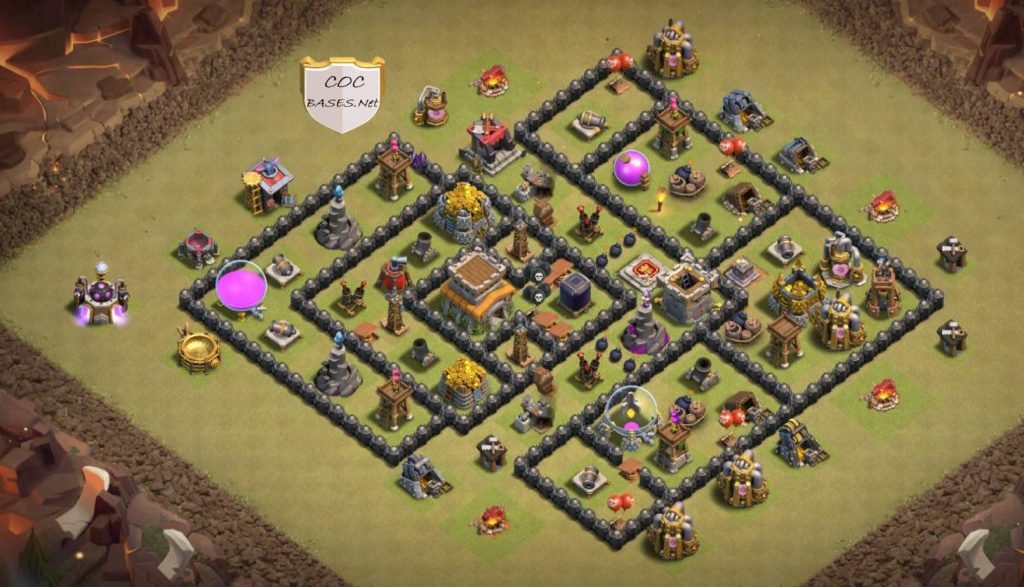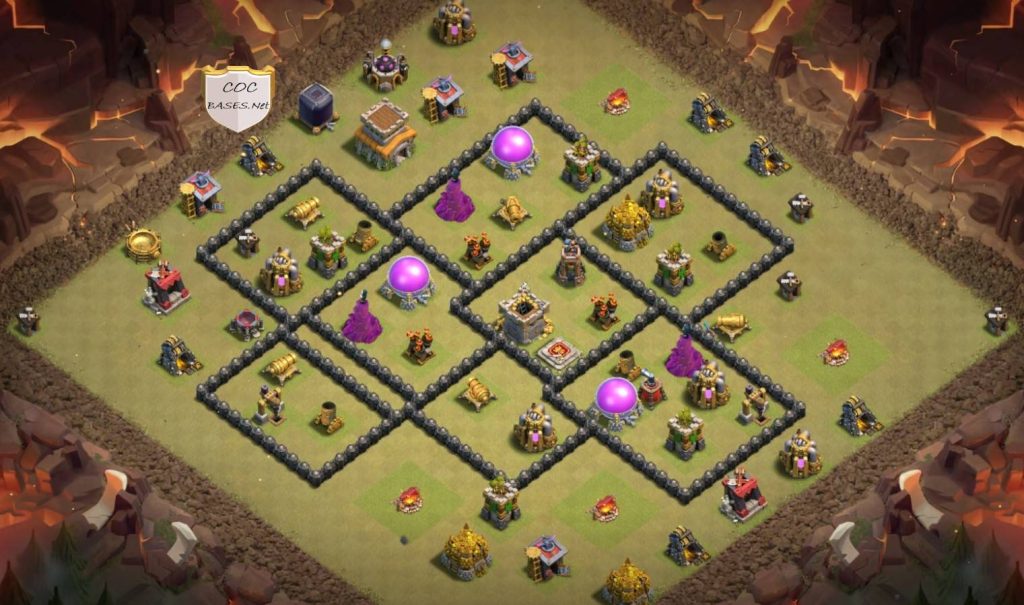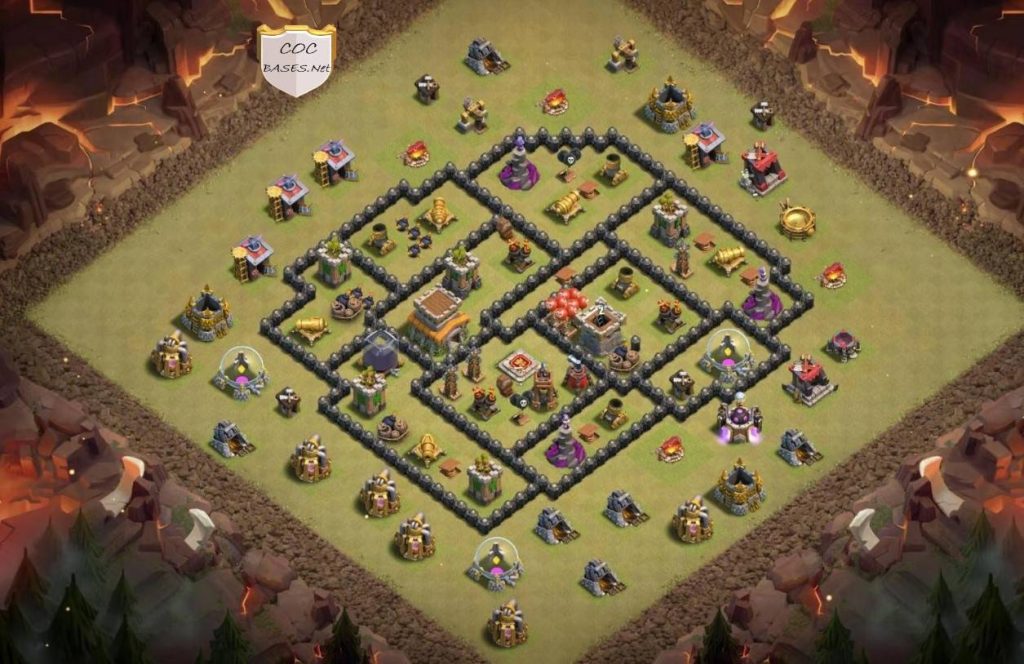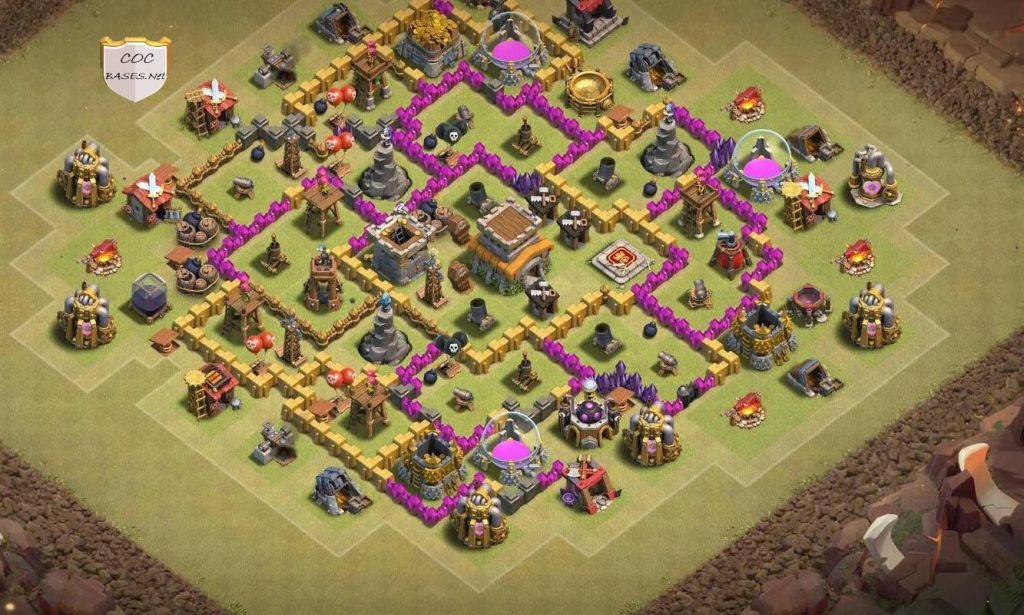 Town Hall 8 War Base Anti 3 Star Link
The war base layout is the one in which the town hall is much more important and most of the time the town hall is centralized. The town hall is kept in full protection and security. The best th8 war bases must be designed keeping in mind the protection of the town hall. For best war bases both defense and offense must be strong as in war you have to attack as well as have to defend your clan from enemies.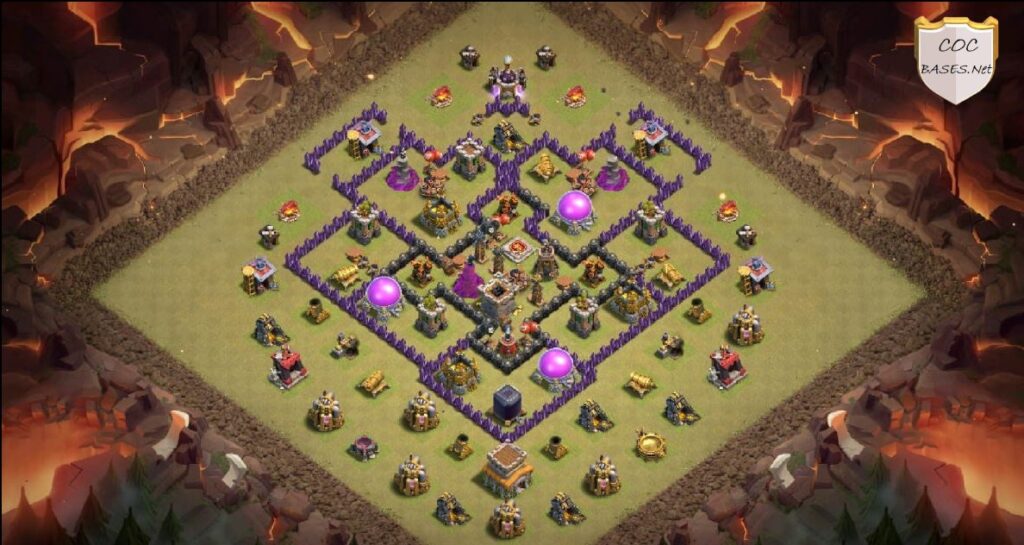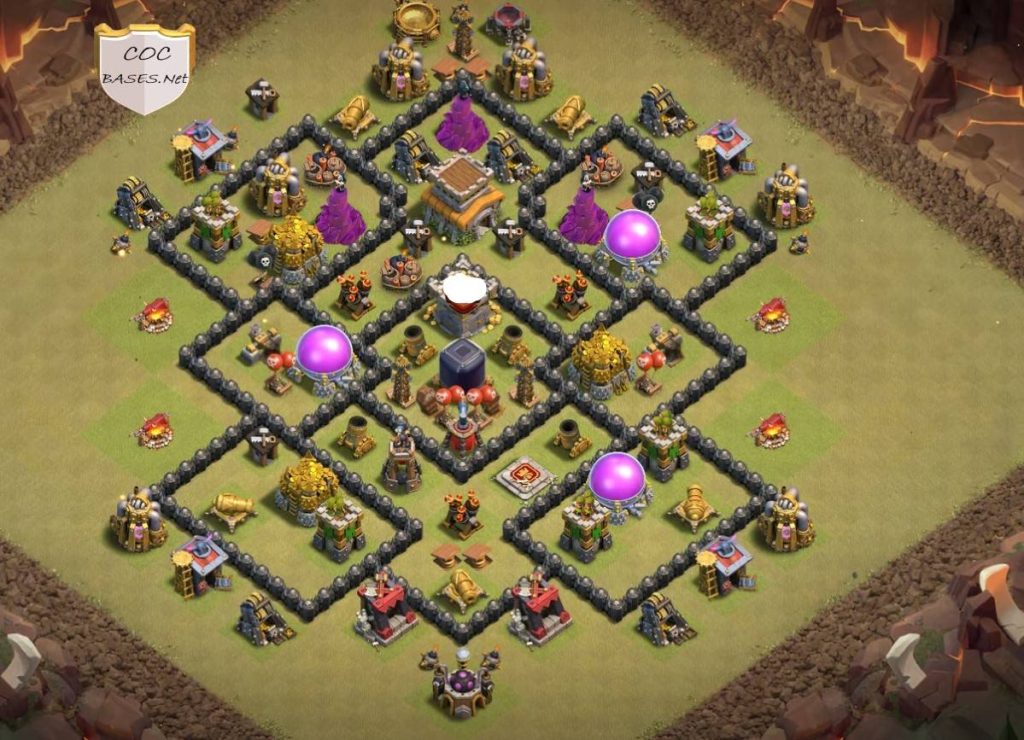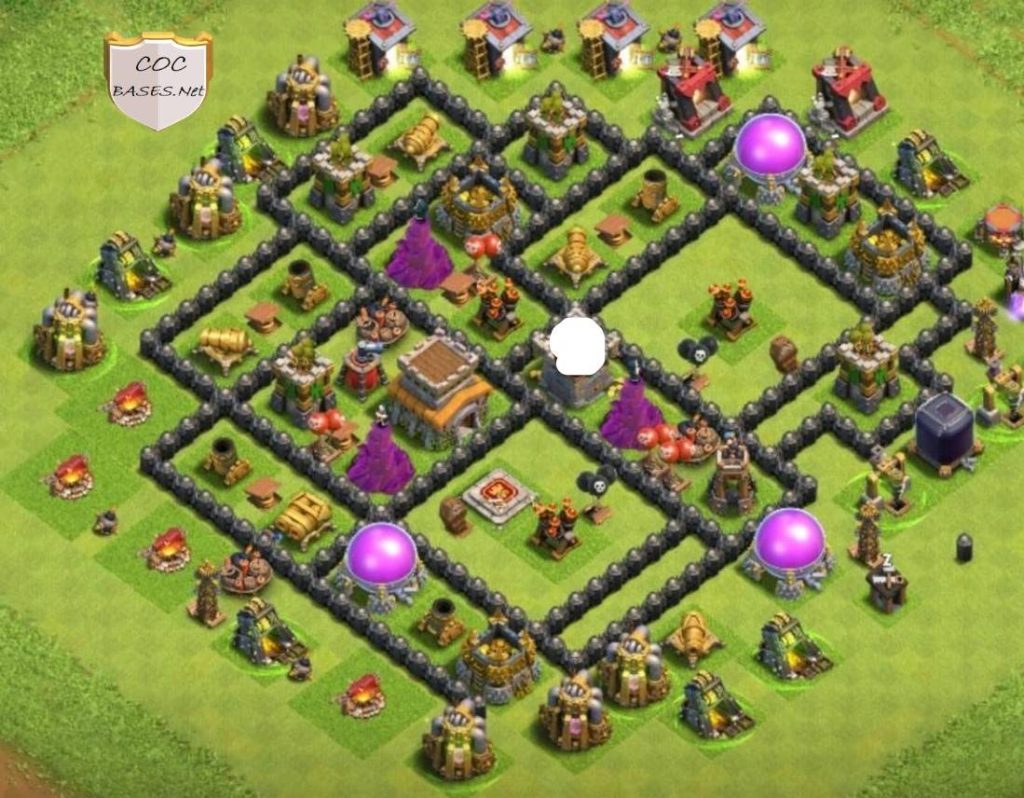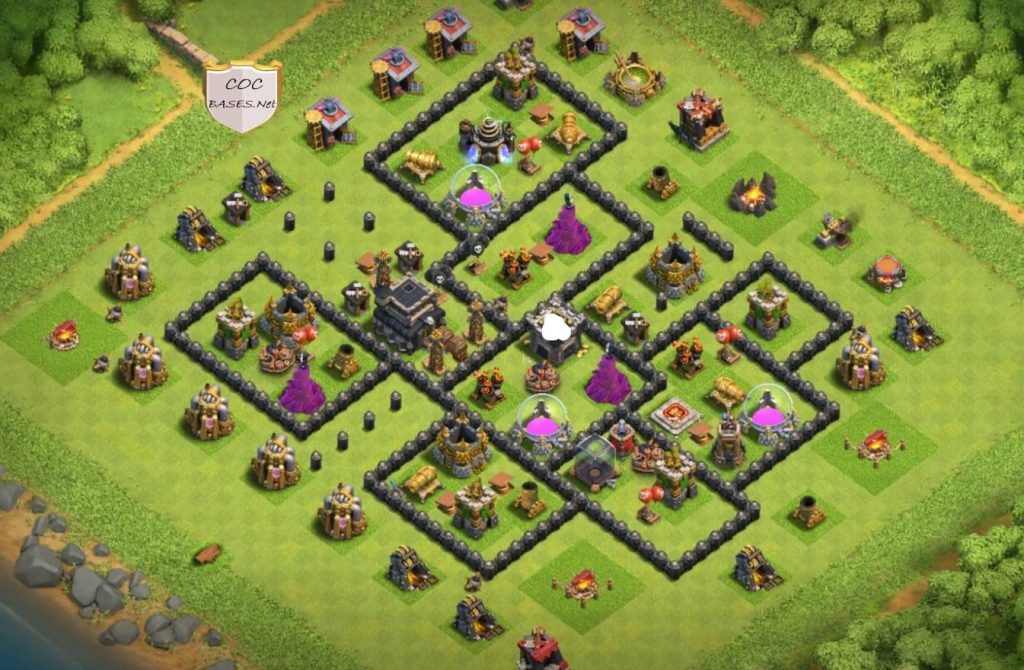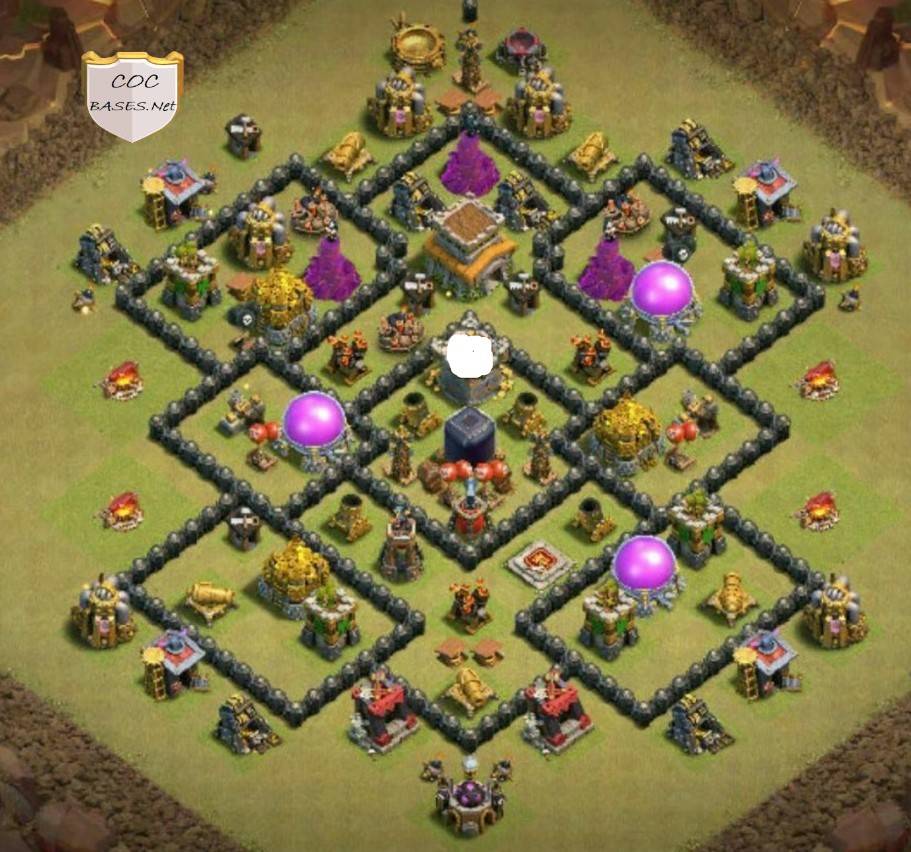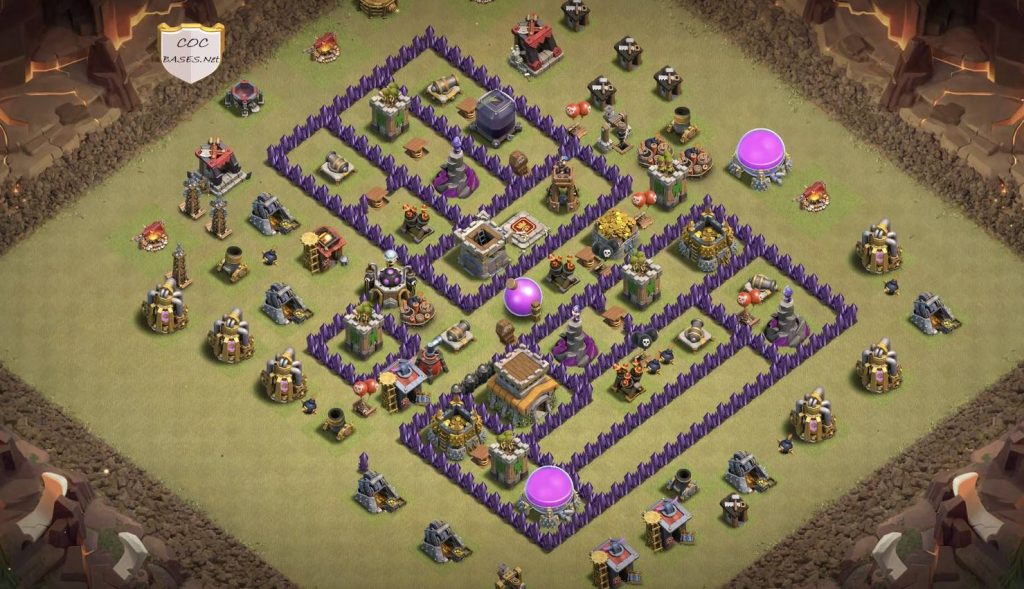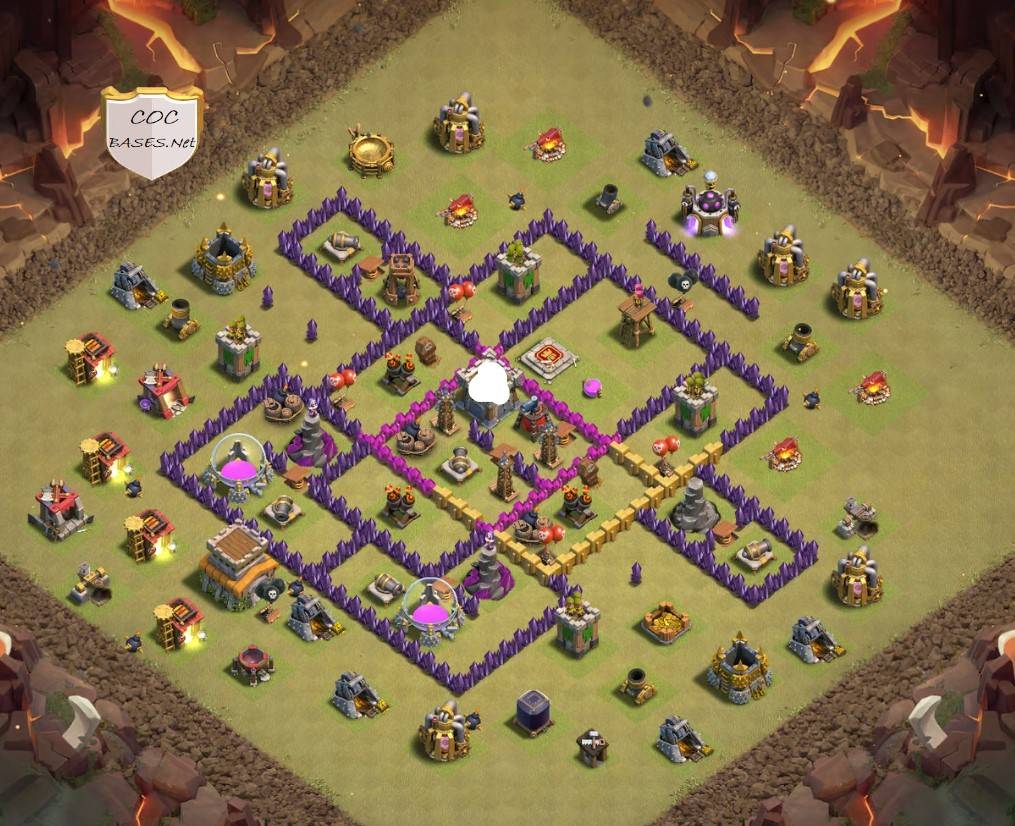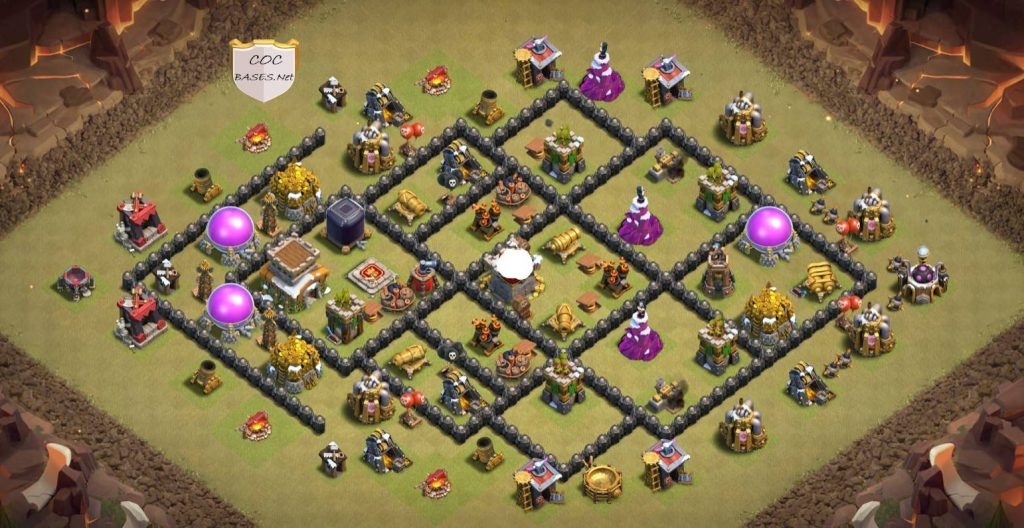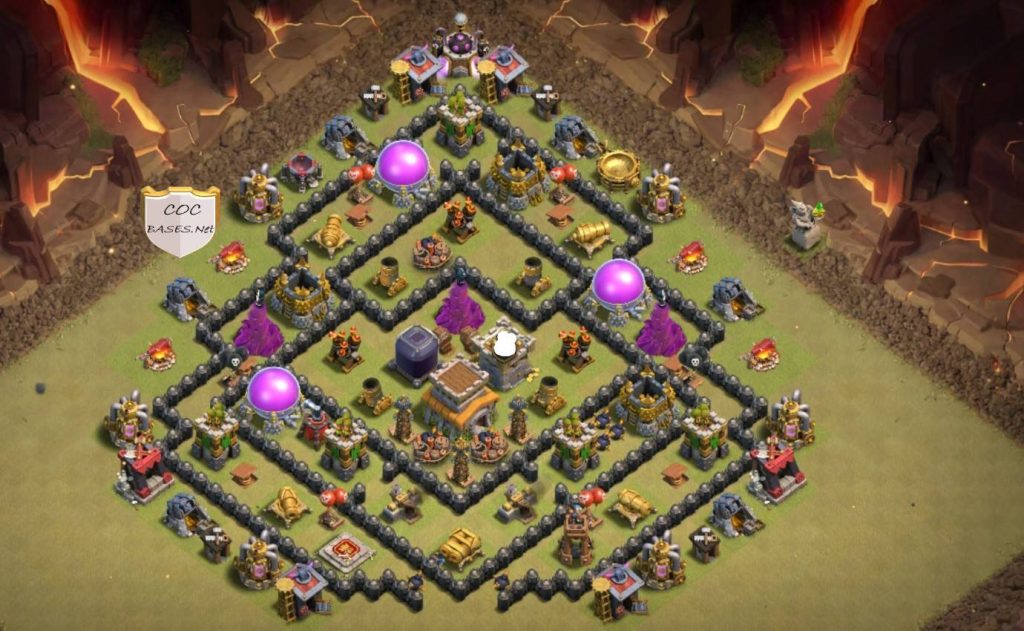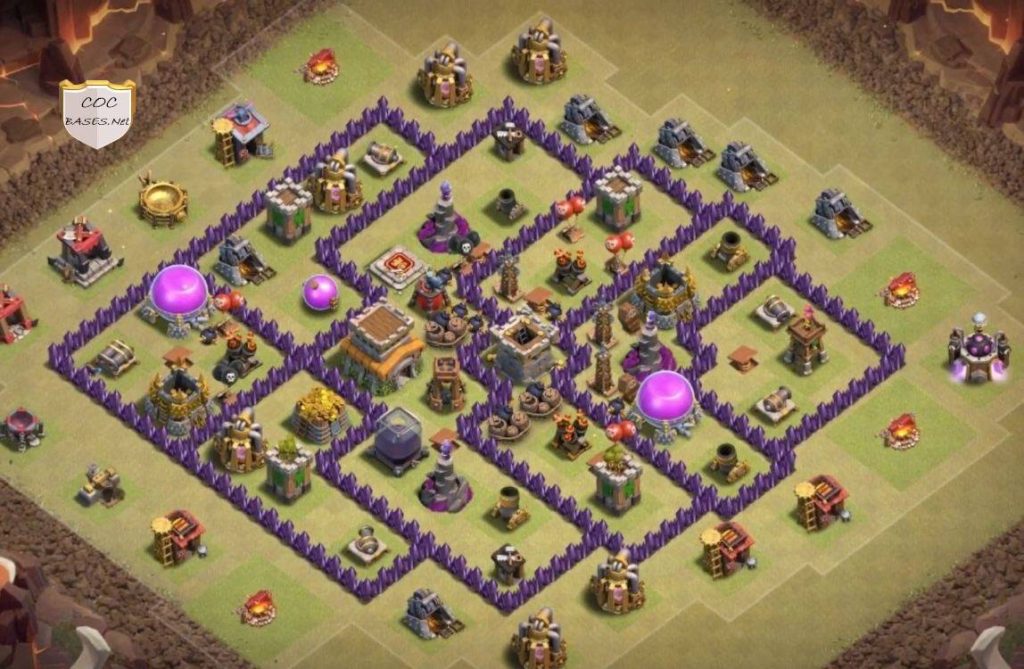 Anti 1 Star Town Hall 8 War Base with Download Link
There is much difference between the th8 trophy base layout and the war base layout. In a war zone, the army is already arranged in such a way that it can act for both defense and offense purposes. While in trophy base while attacking you have to change the base design strategy.
For the war zone, you prefer to select the army during an attack while in a trophy base you will prefer the target. Below you will get to know some amazing strategies to build the best war base designs for your clan.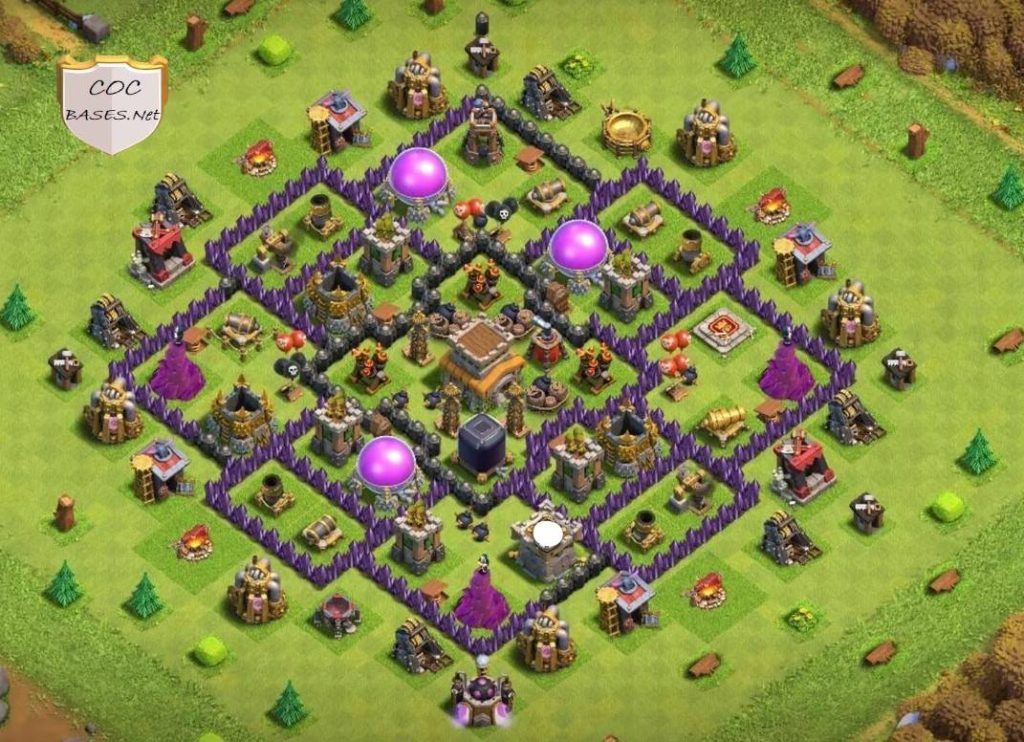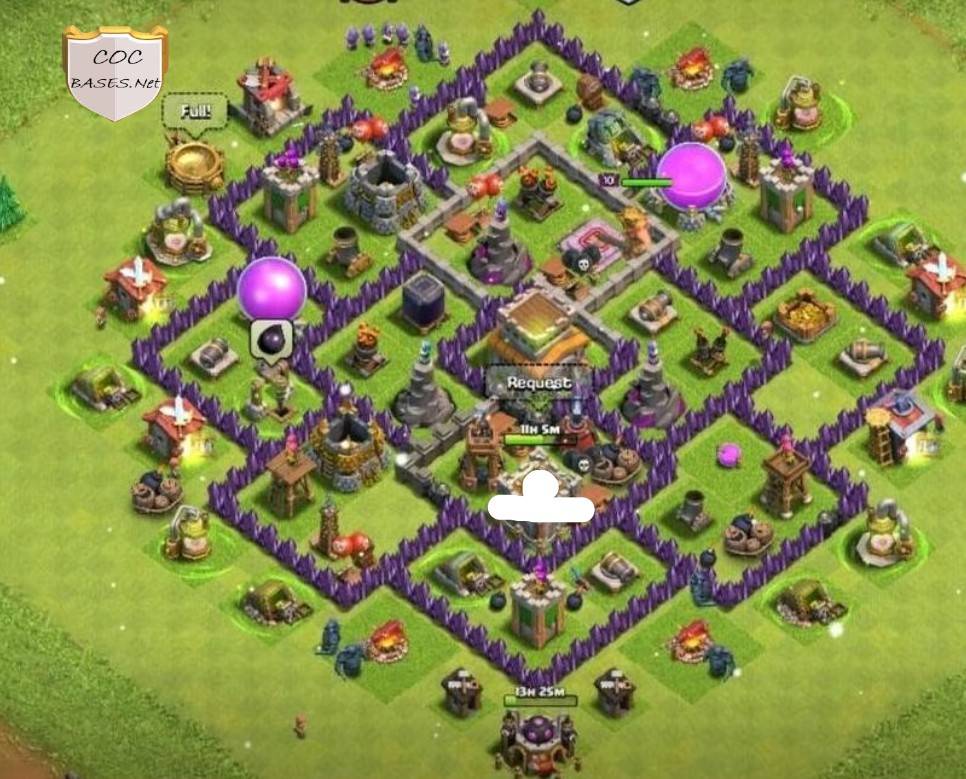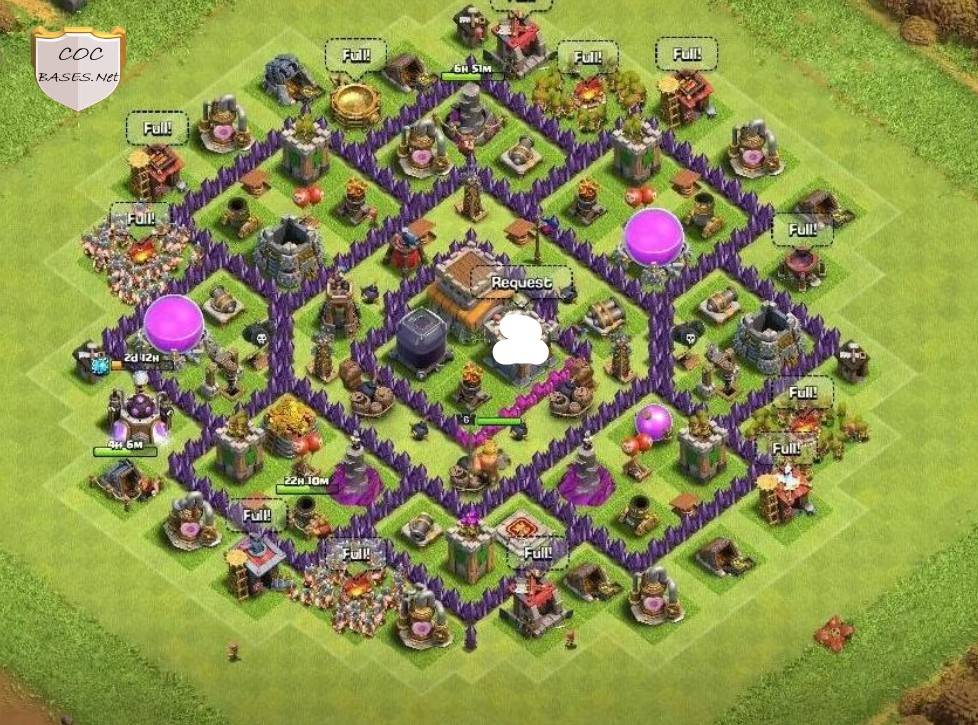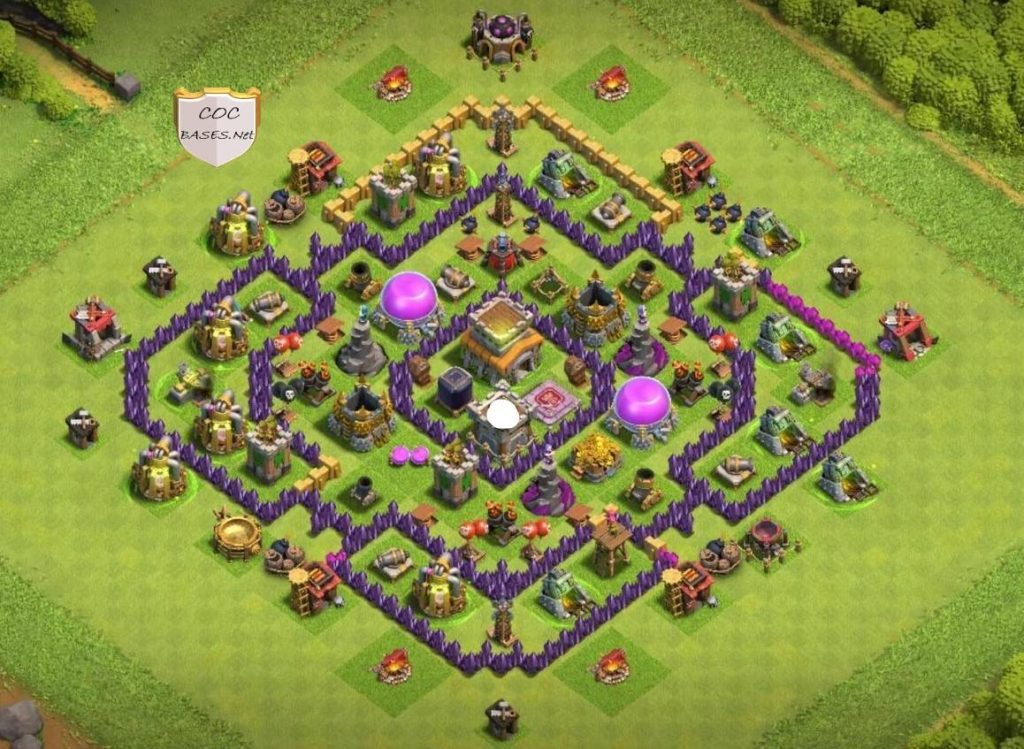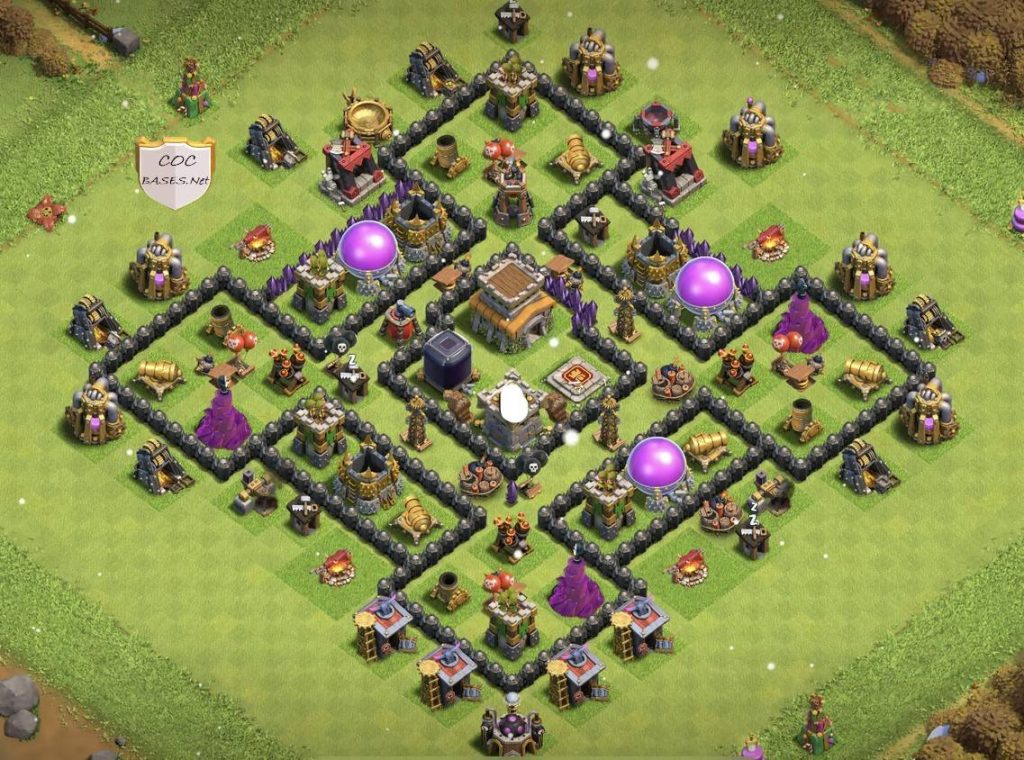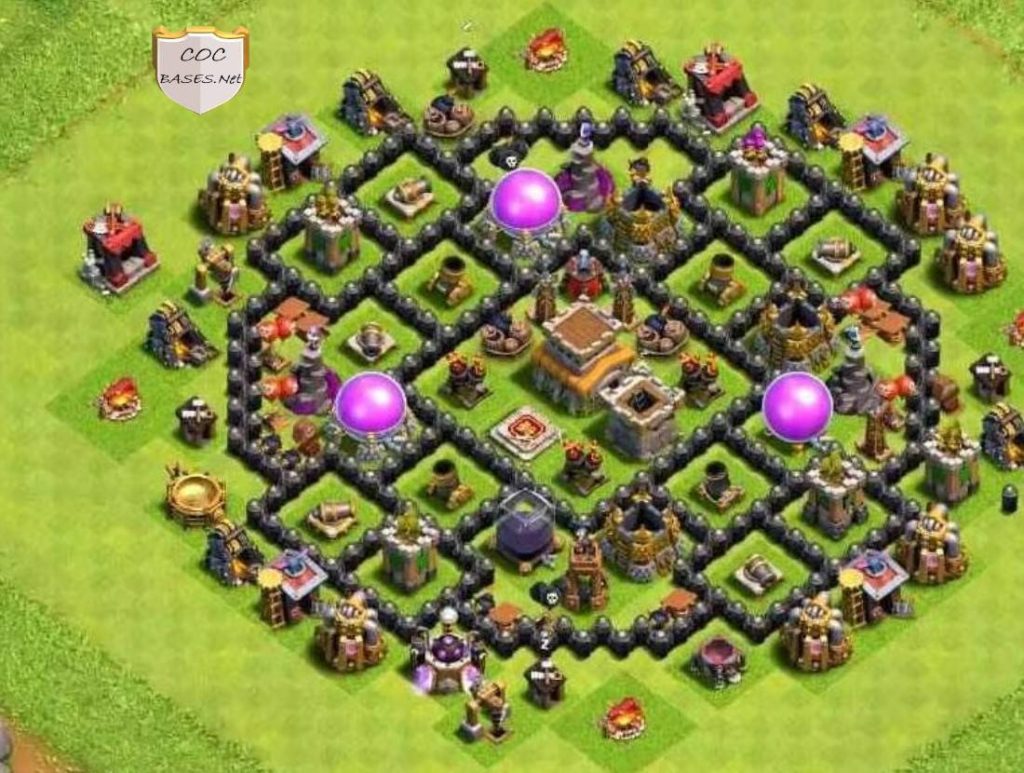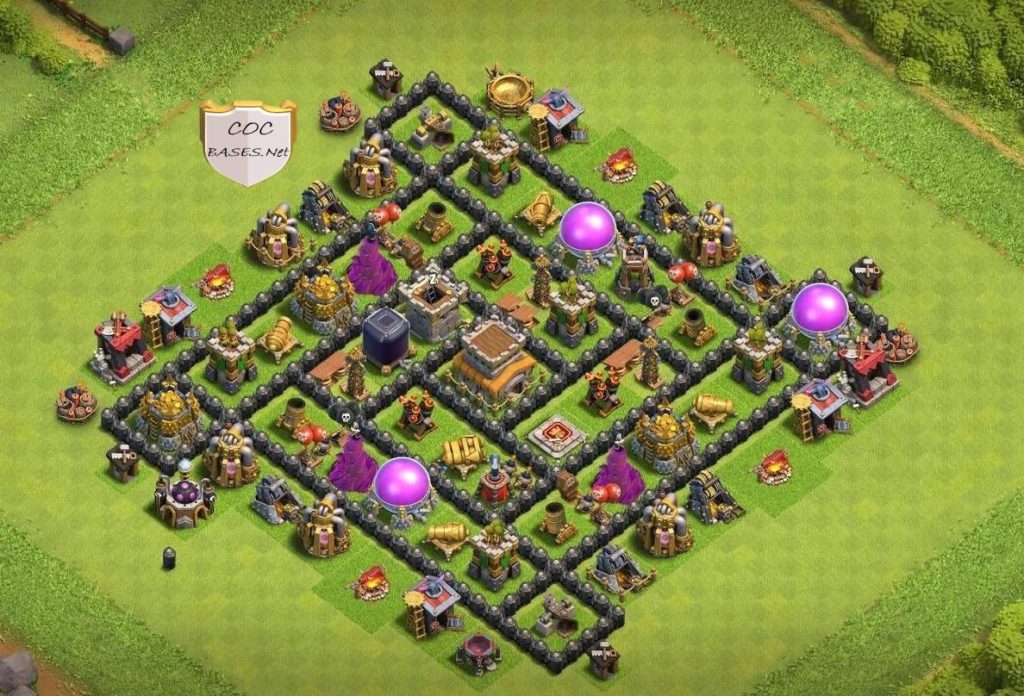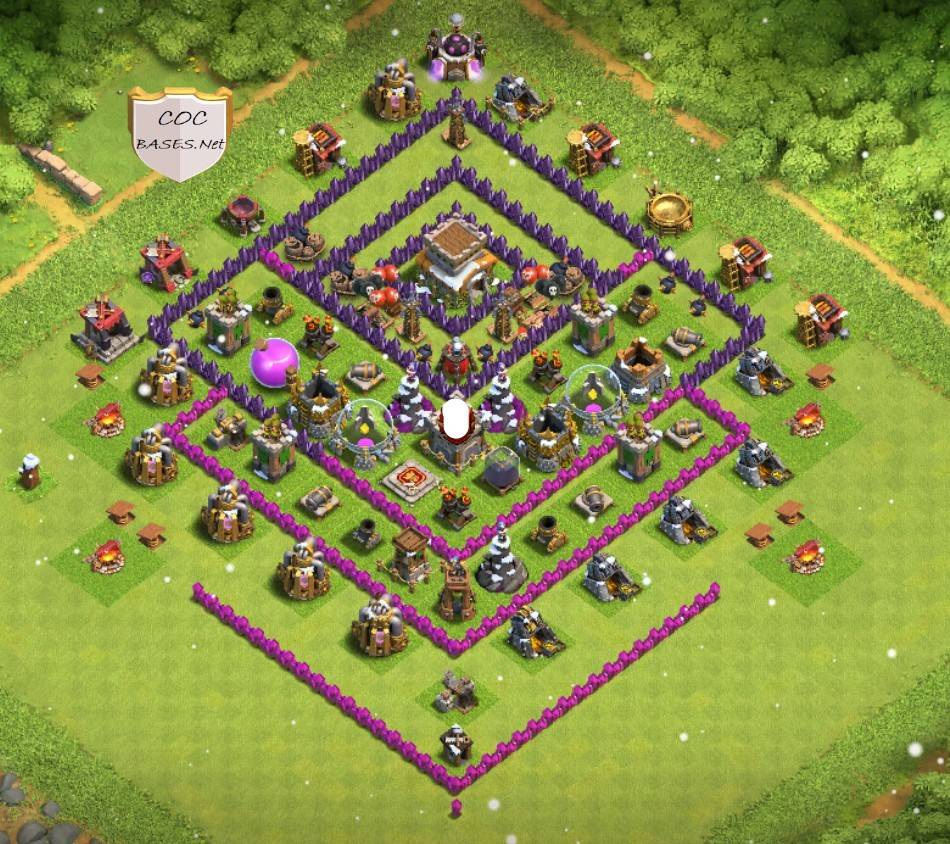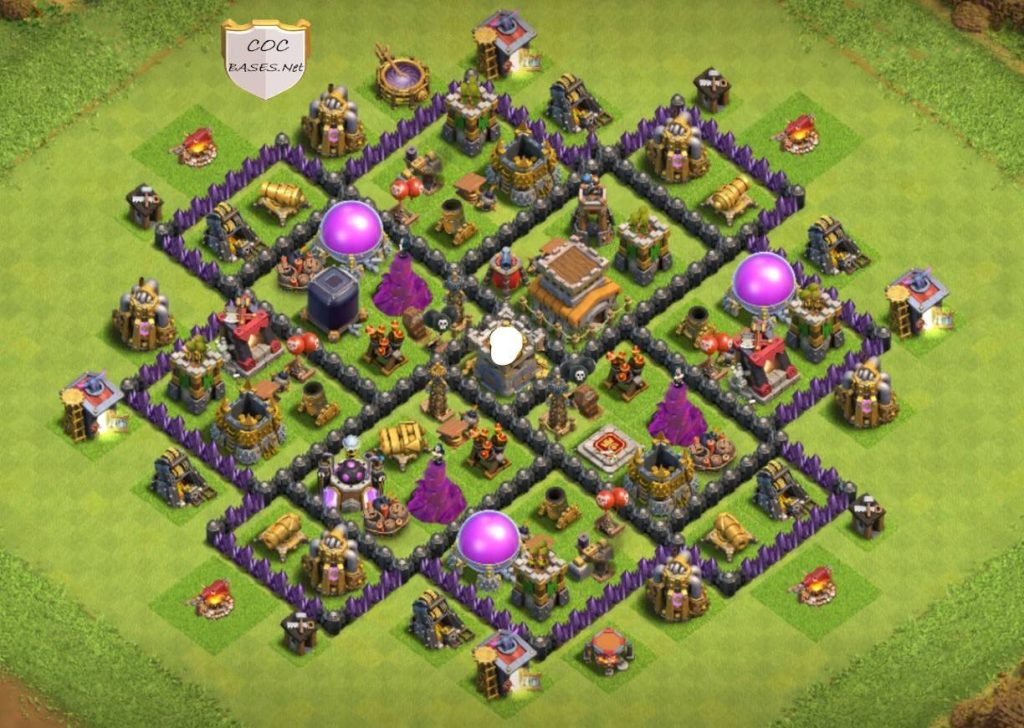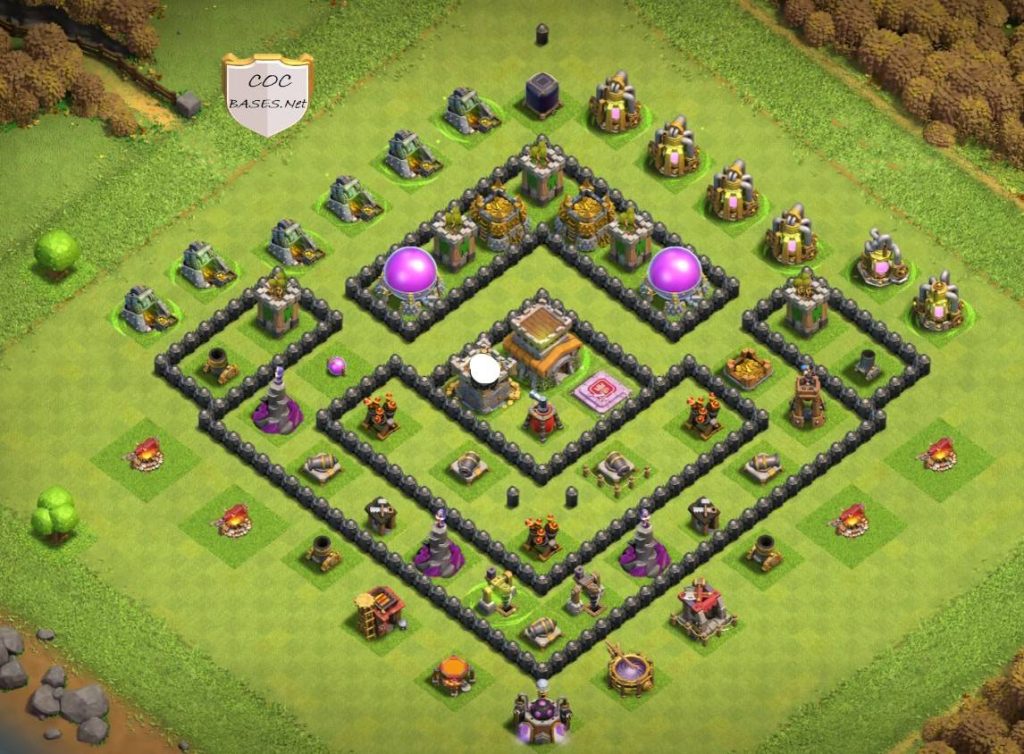 COC Anti 2 Star Town Hall 8 War Base Link
Here you will find some of the amazing and unbeatable th8 war bases for your clan. In most war bases, the town hall is centralized for its security. But sometimes keeping the town hall outside the clan is a good strategy as enemies always try to go to the center. One more good tip while forming the best th8 war bases is to divide it into different small sections to make it harder.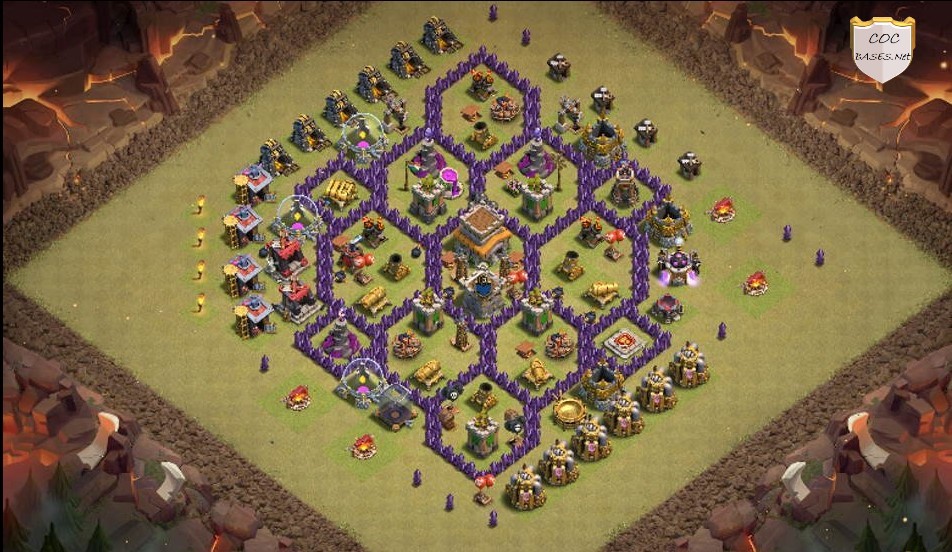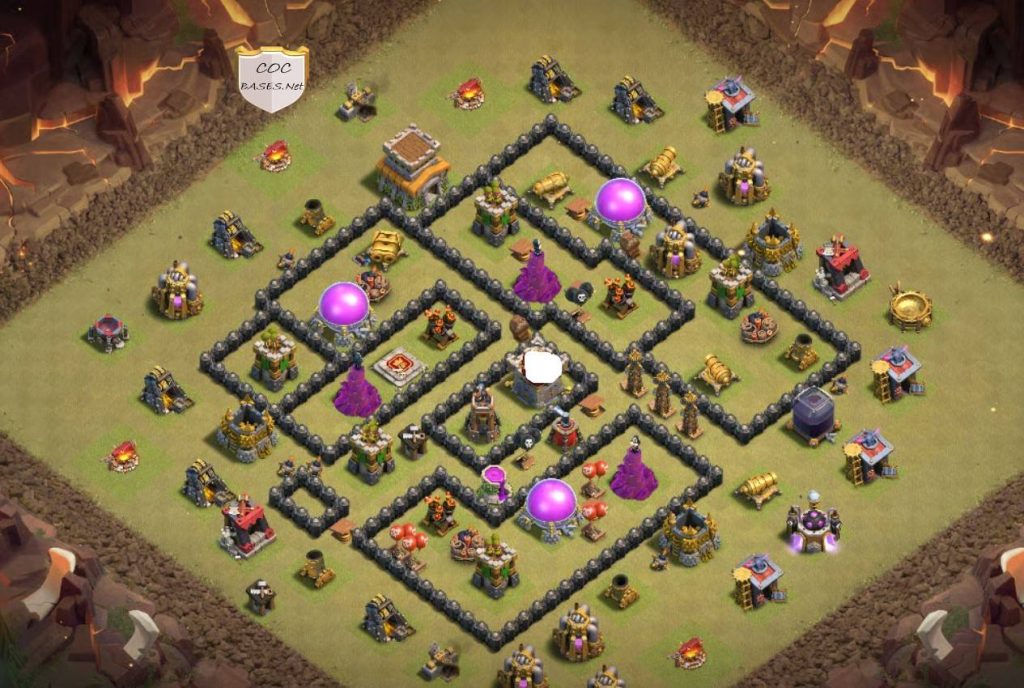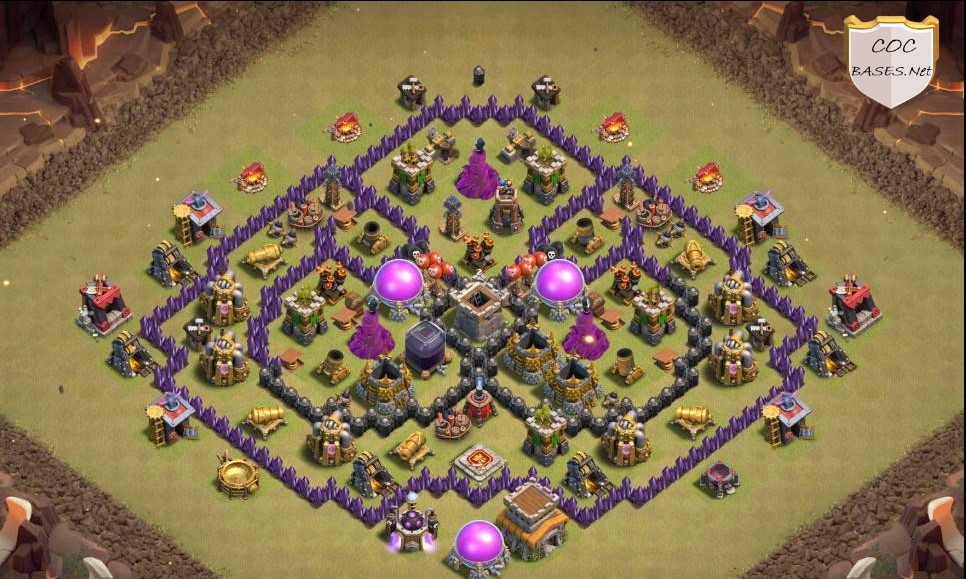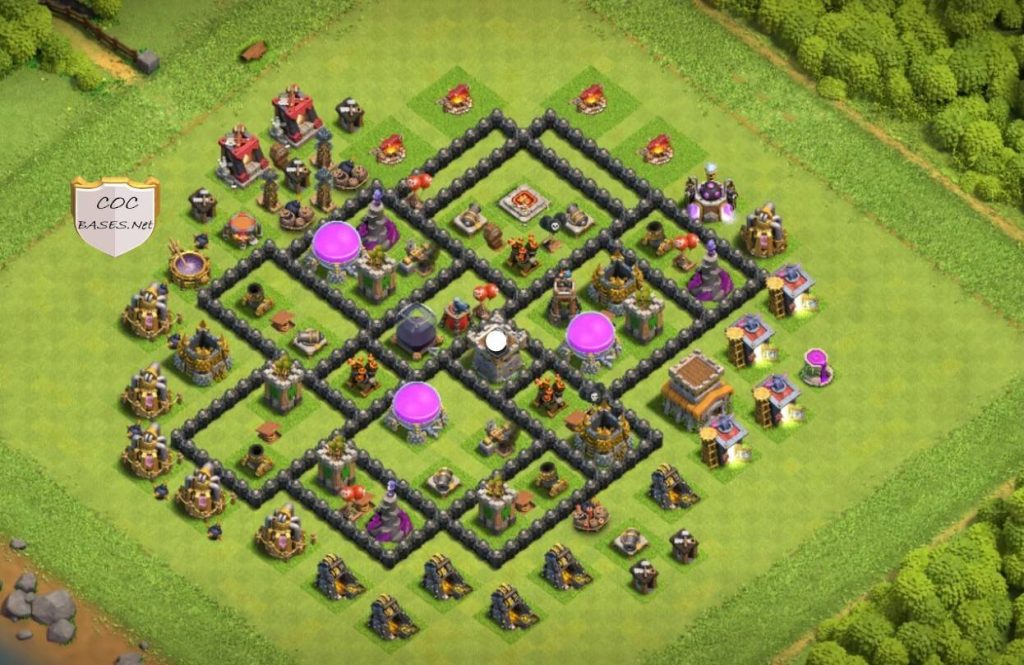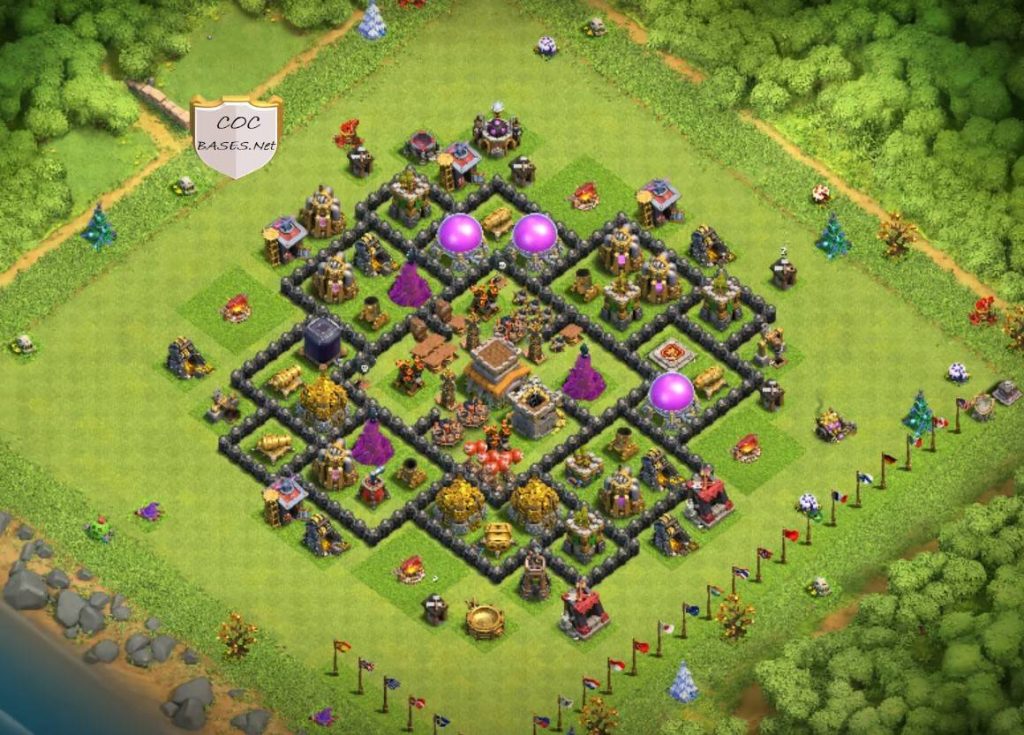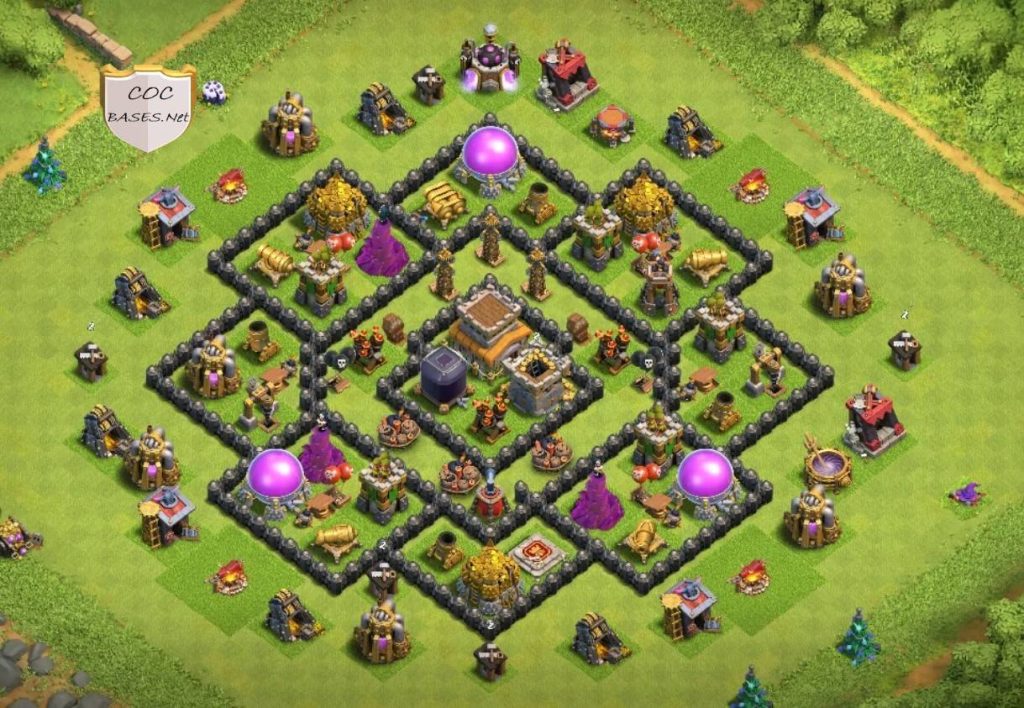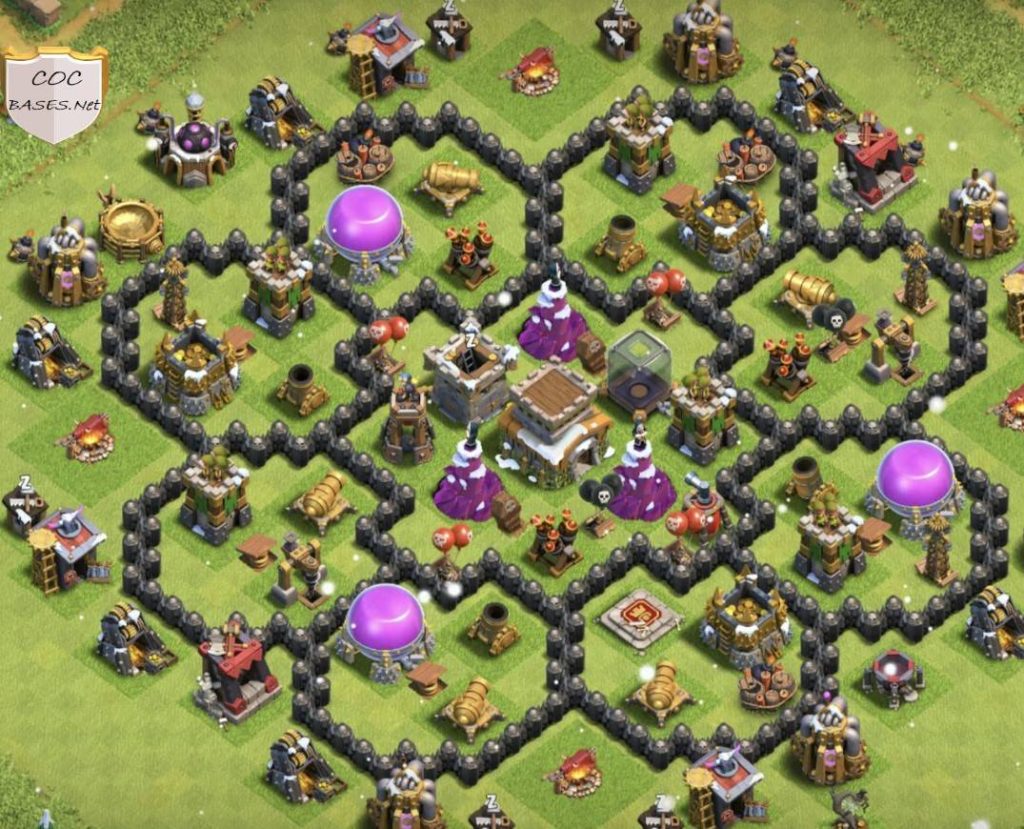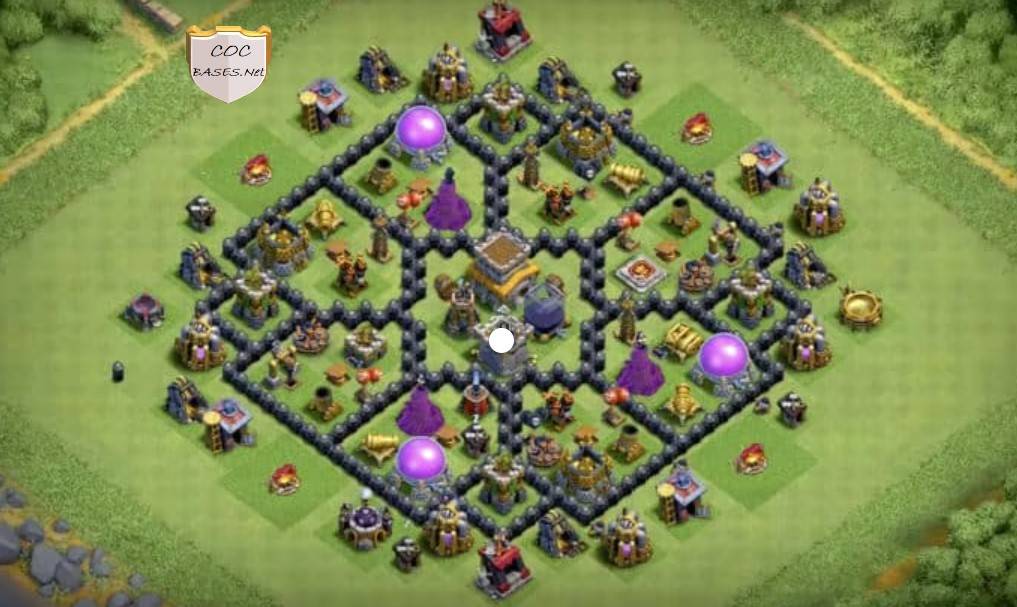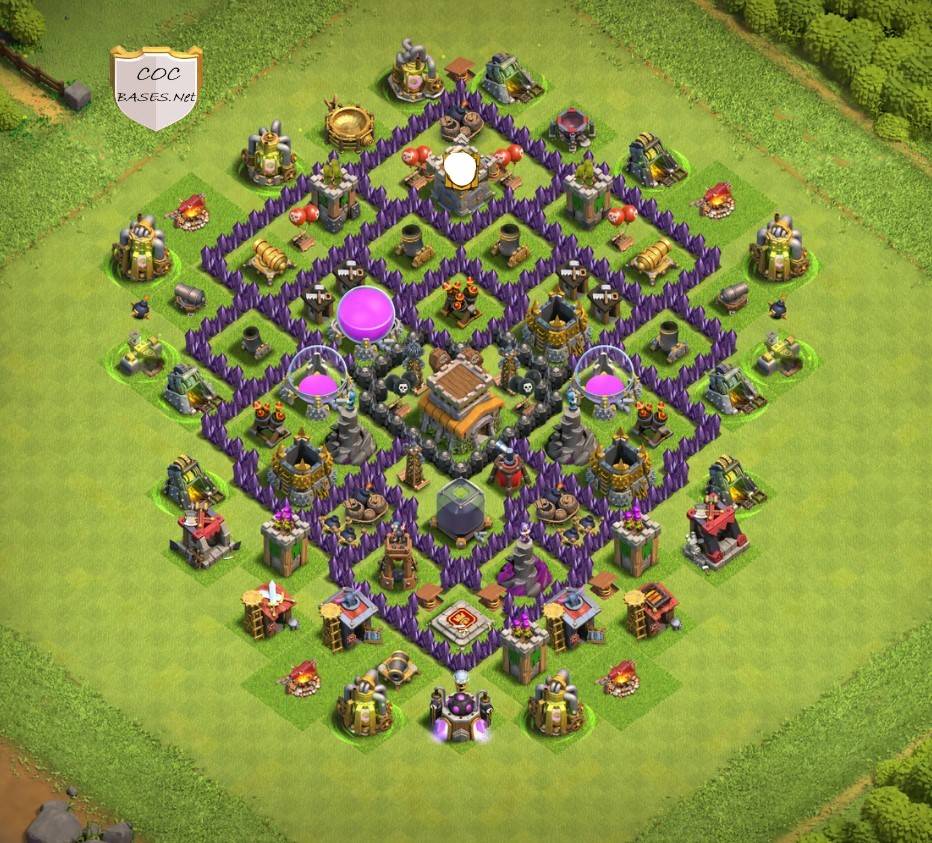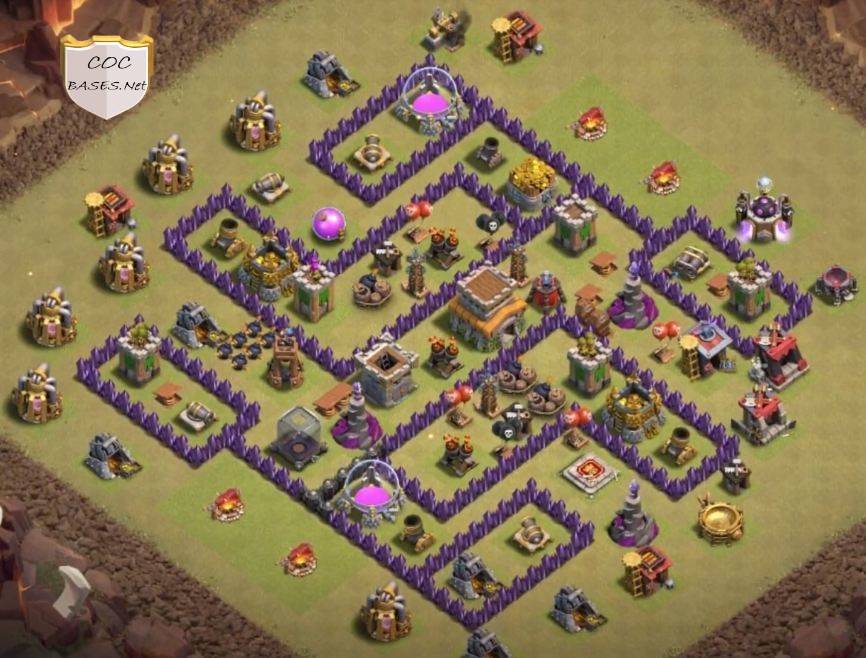 Best TownHall 8 War Base Link Anti Queen Walk
In war bases there is less tension of loot, so you can keep important resource towers inside. Other resource towers can be placed outside to surround the clan and protect it. In this base you can see the archer queen alter, you can also place the barbarian king alter. There is an extra layer of defense and army towers that surround the whole clan.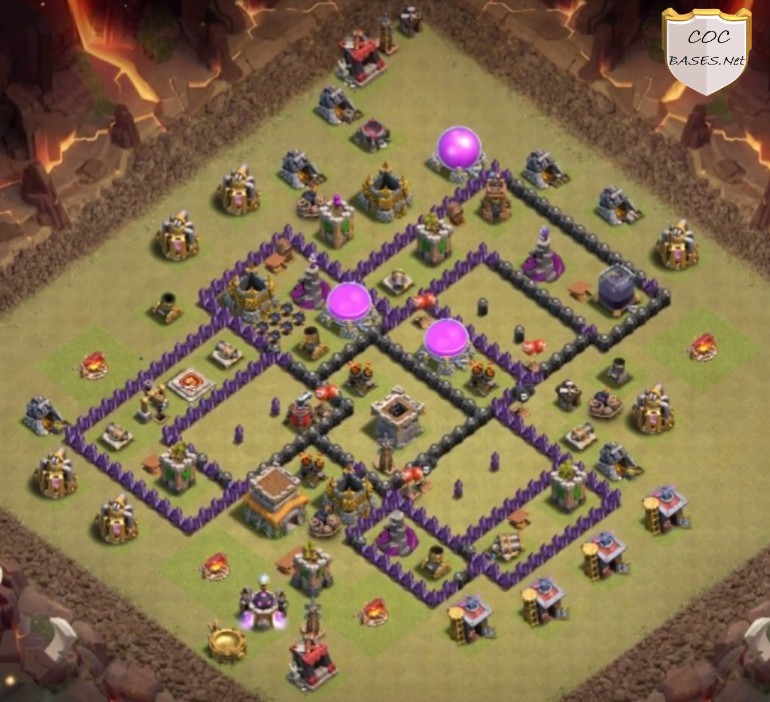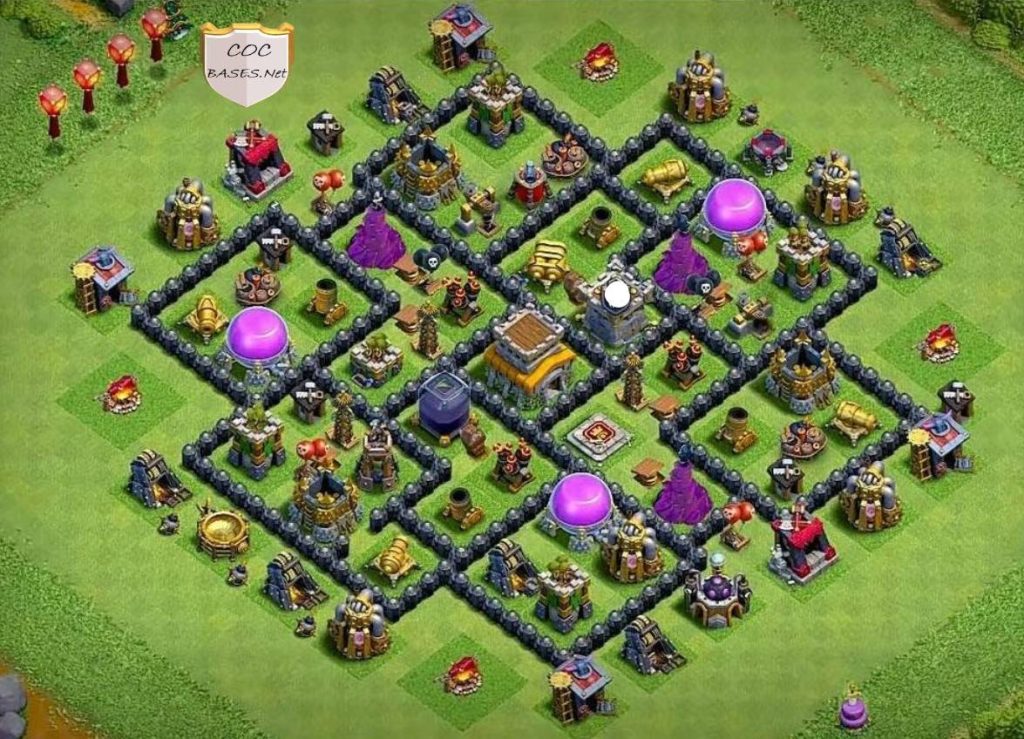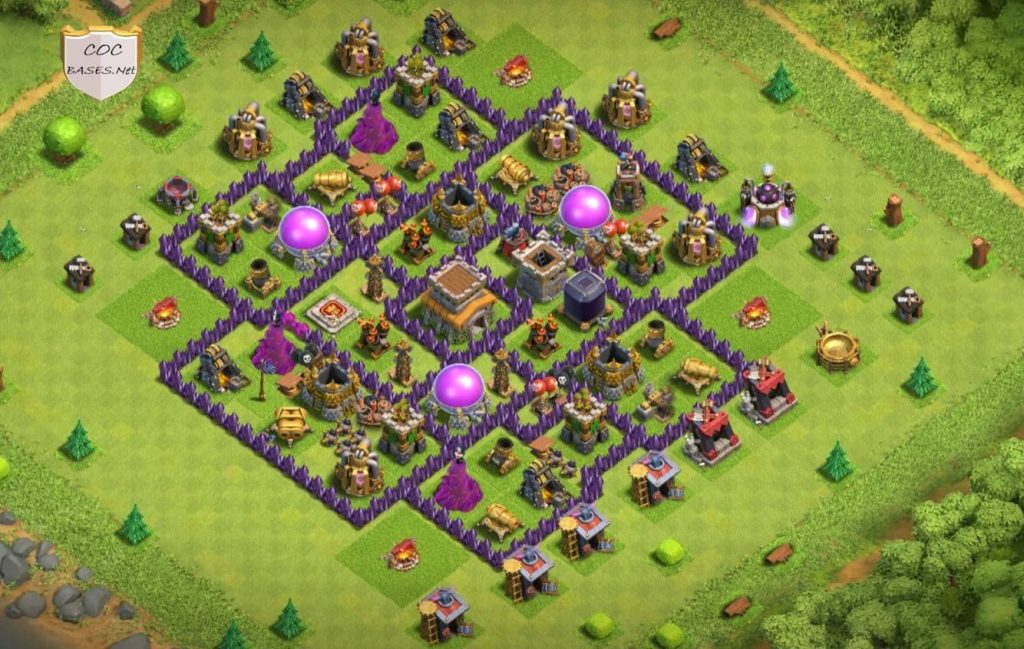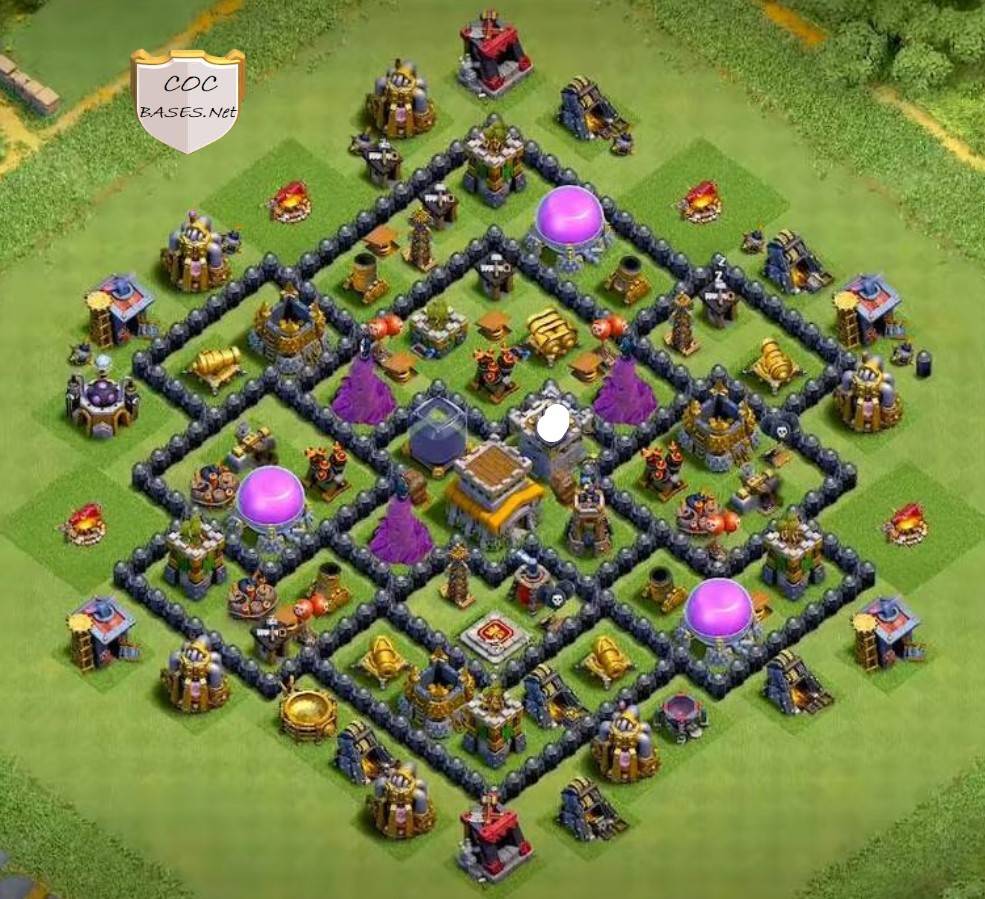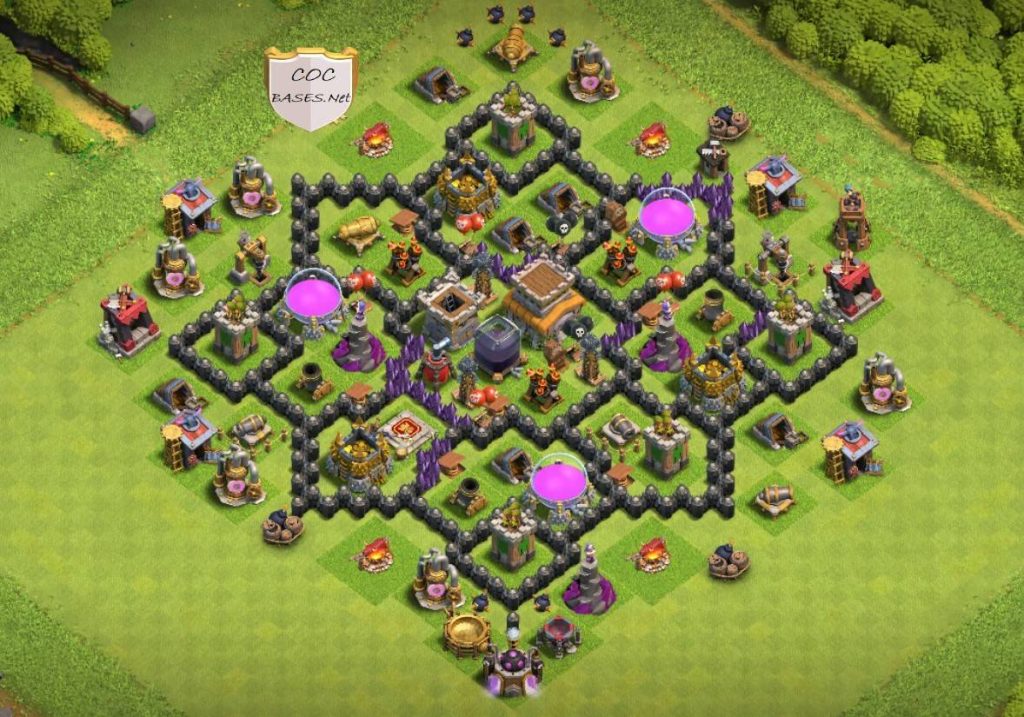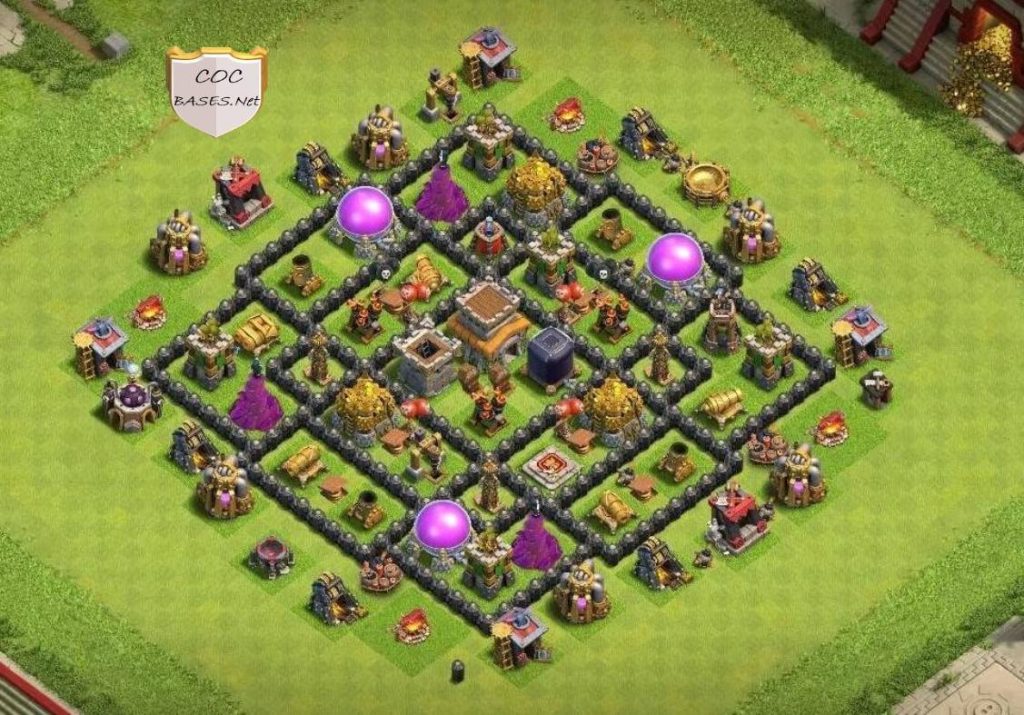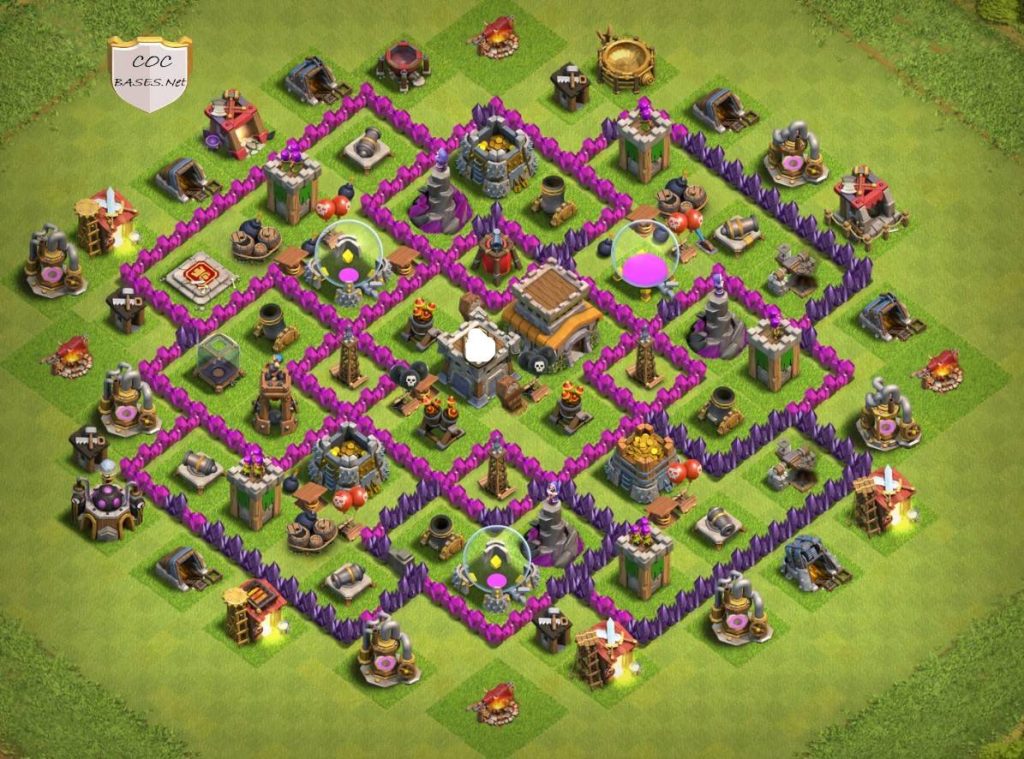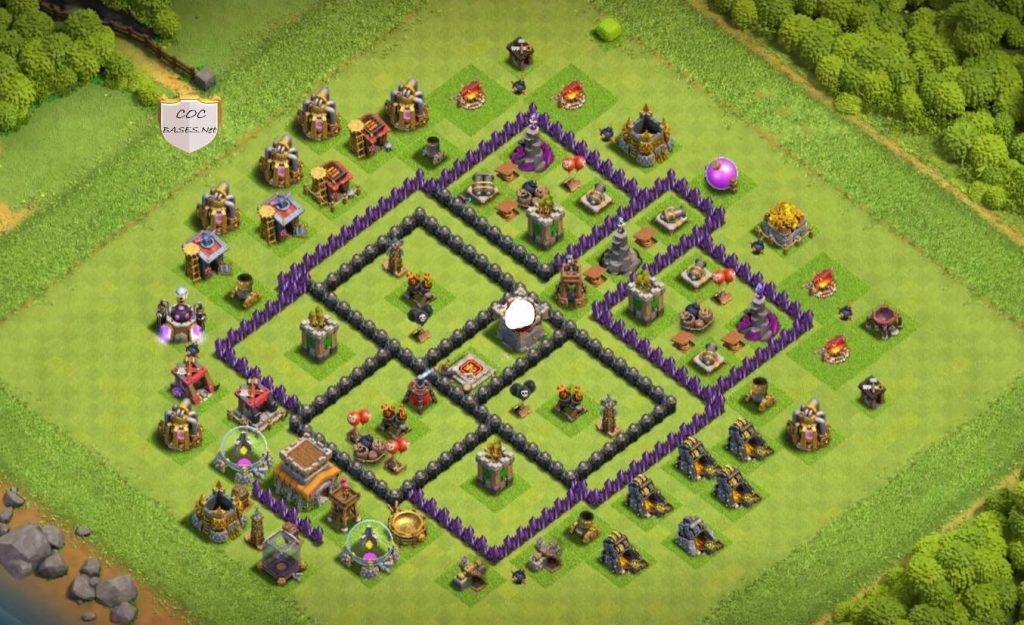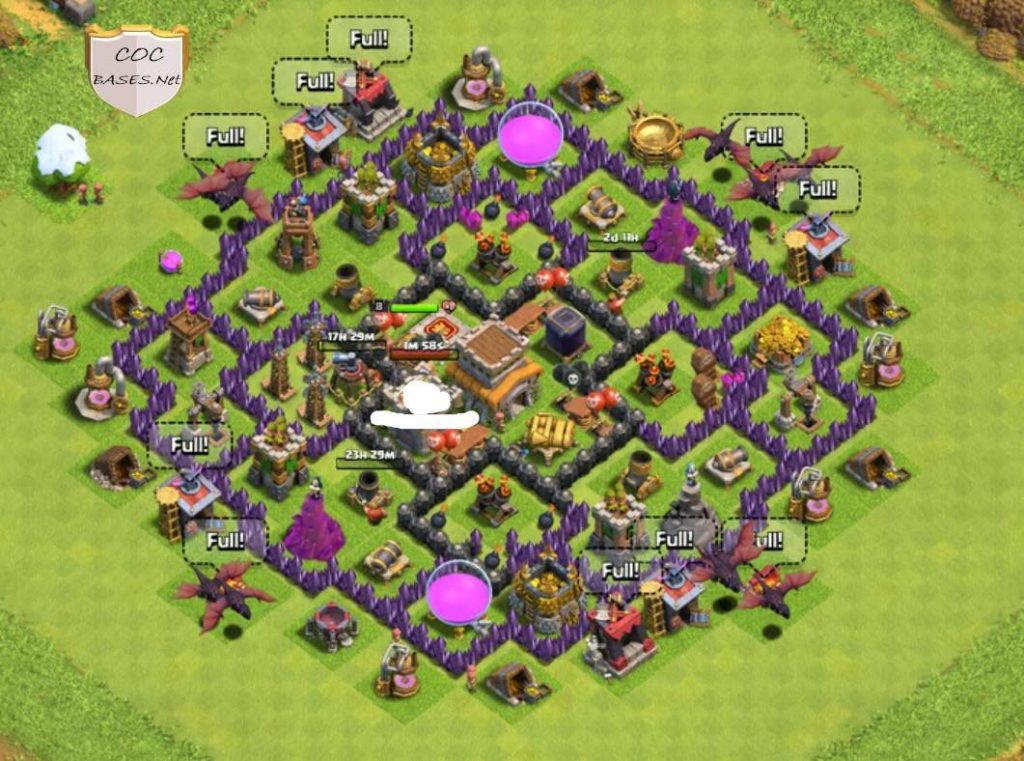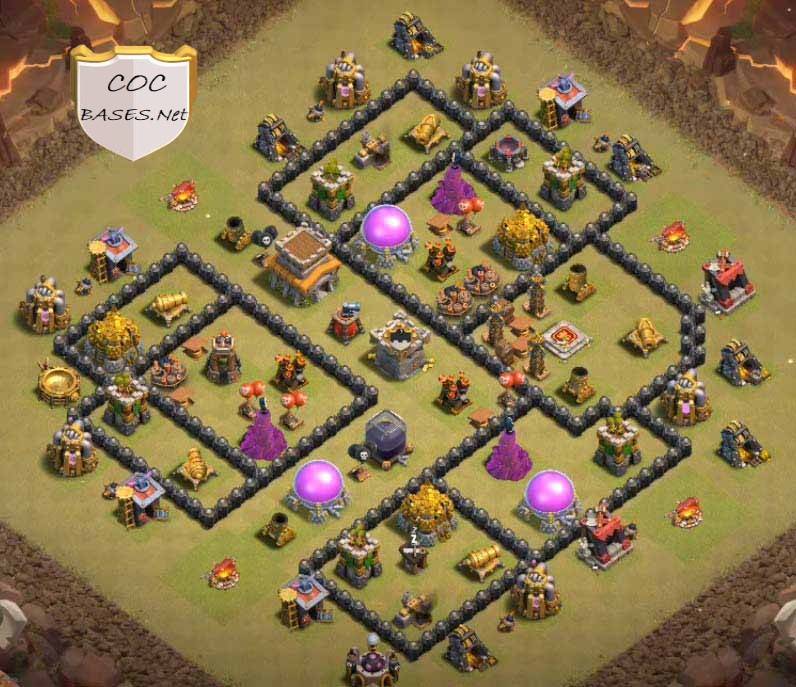 Town Hall Level 8 War Base Layout Anti Lavaloon
This best war base shows the amazing strategy, in which the center compartment is empty. While the town hall is again placed outside the clan at one corner surrounded by a heavy defense army. The archer queen alter is also placed nearer to the town hall for its protection. The other small compartments consist of resource towers, defense buildings, and army towers.
The important storage tower is placed inside the clan while the other is kept outside. The clan castle is placed in one of the sections with defense buildings. This best th8 war base also has an outer layer of a heavy army that protects it from outside.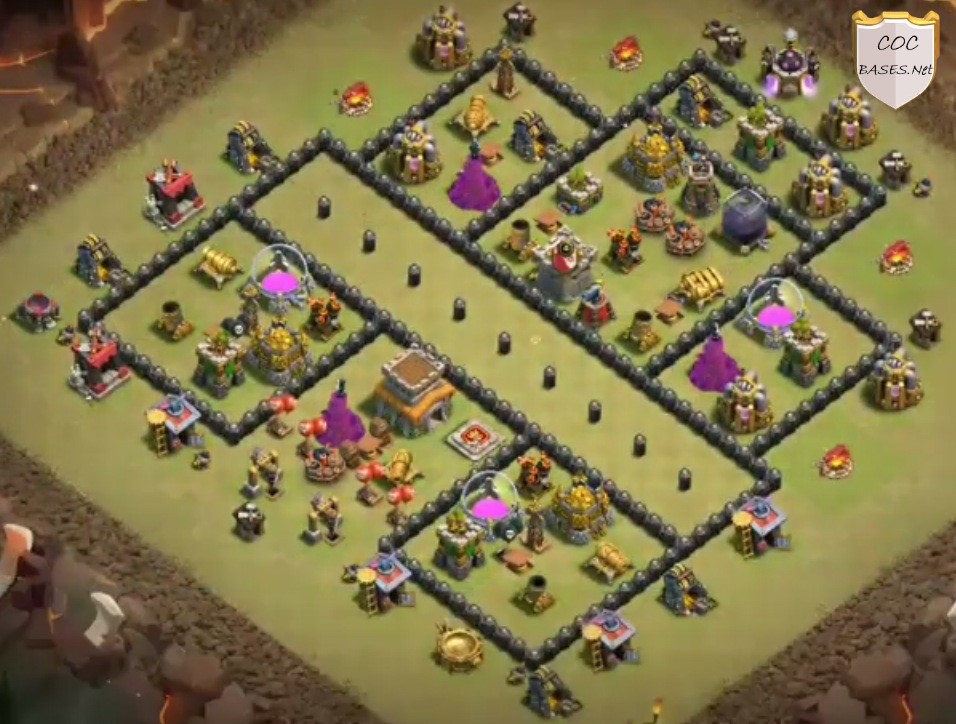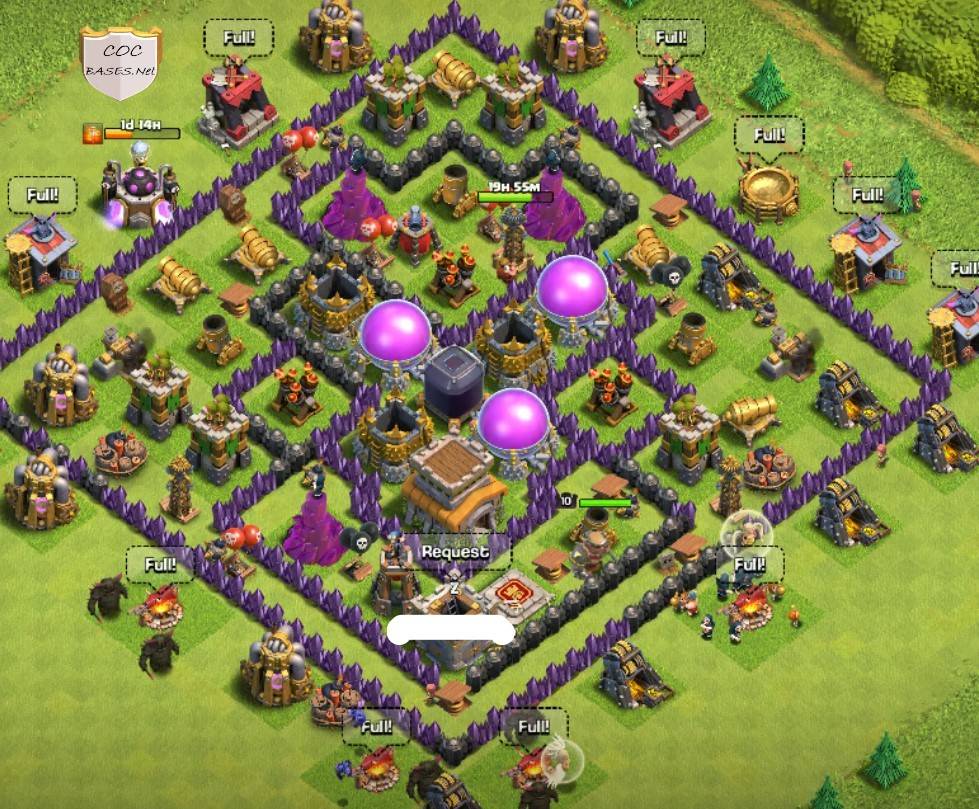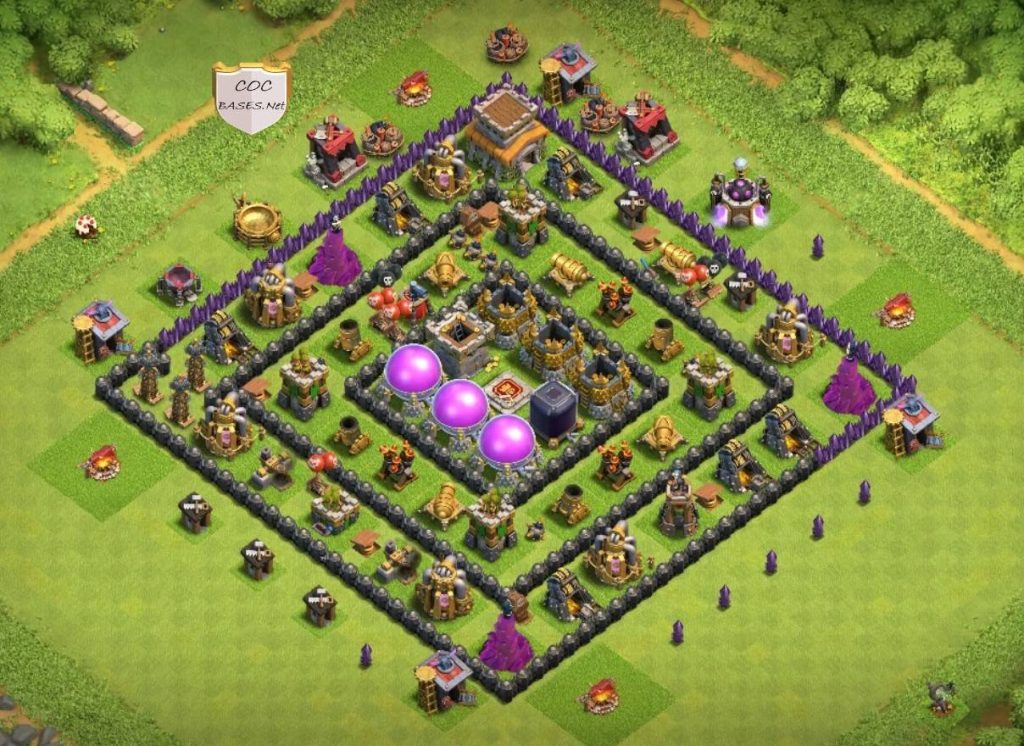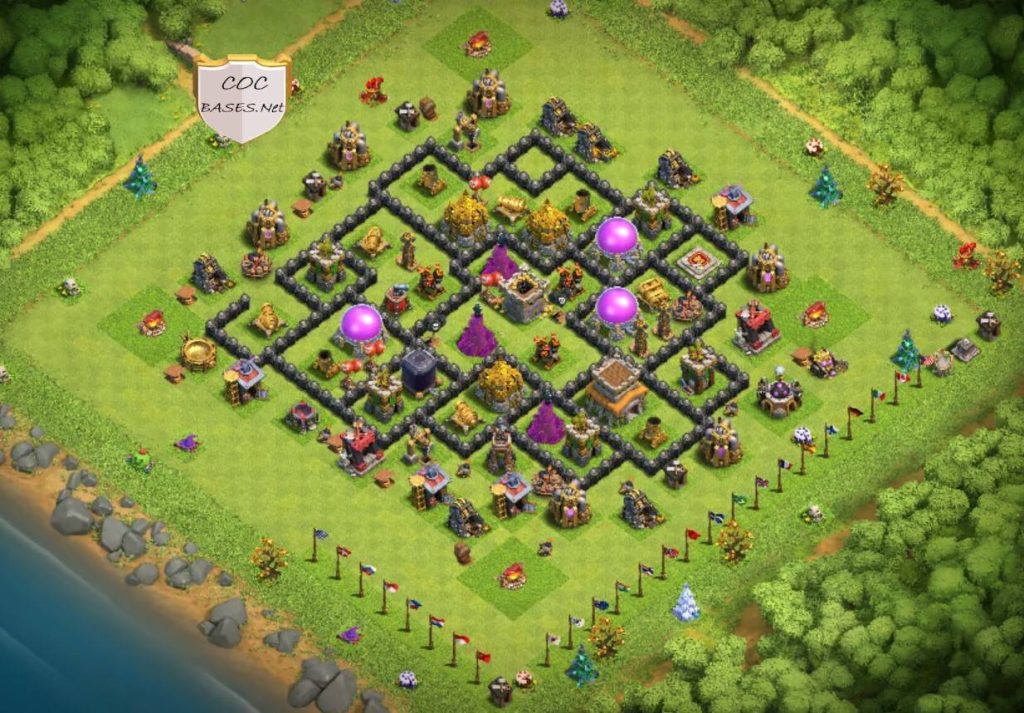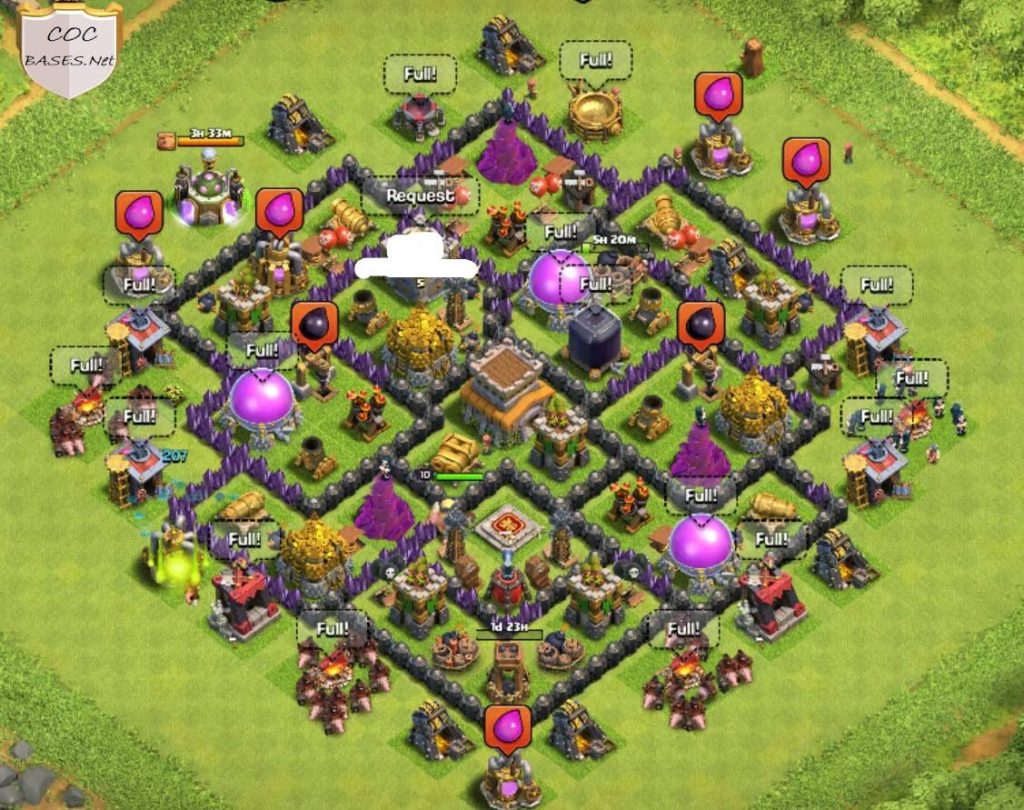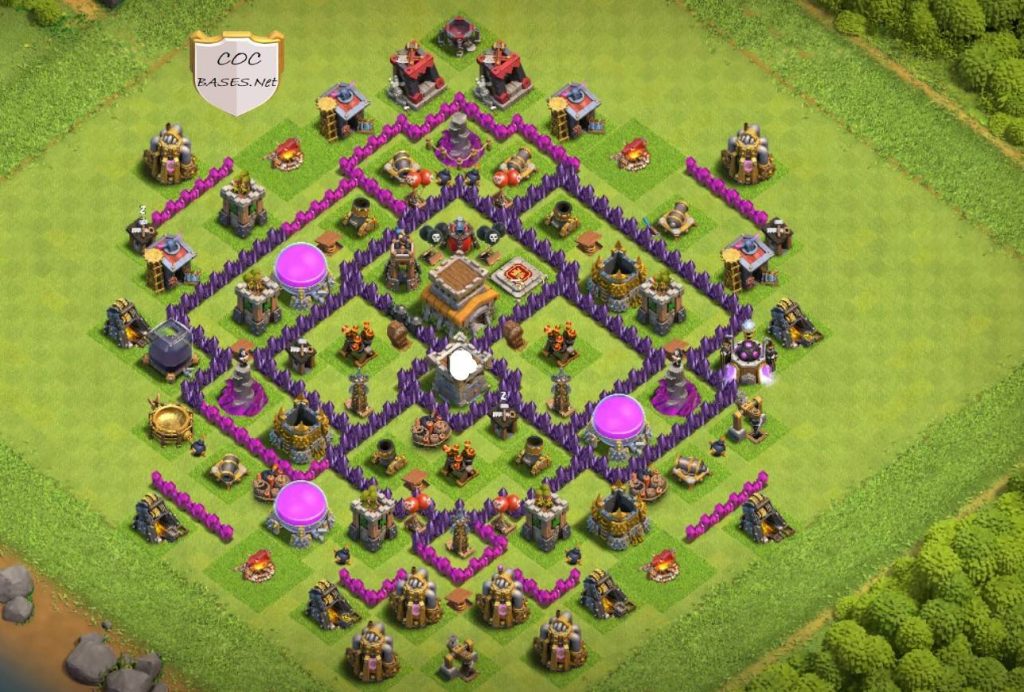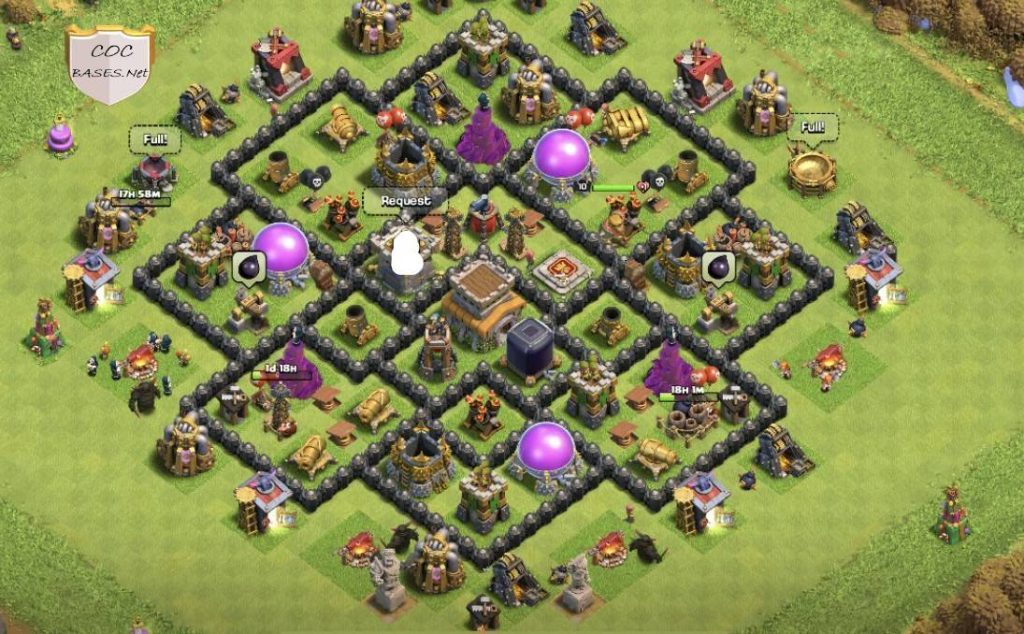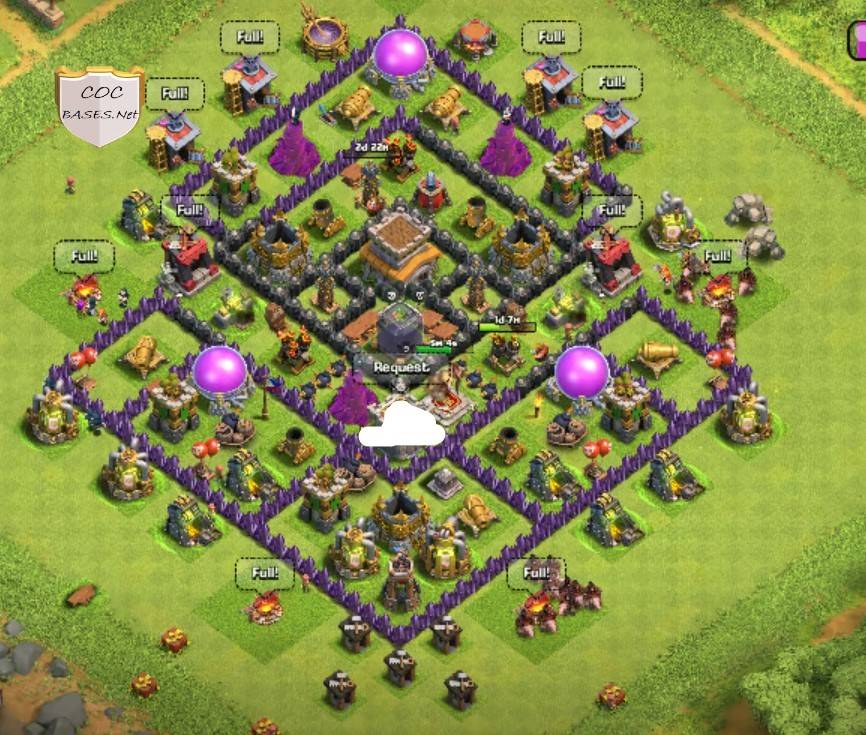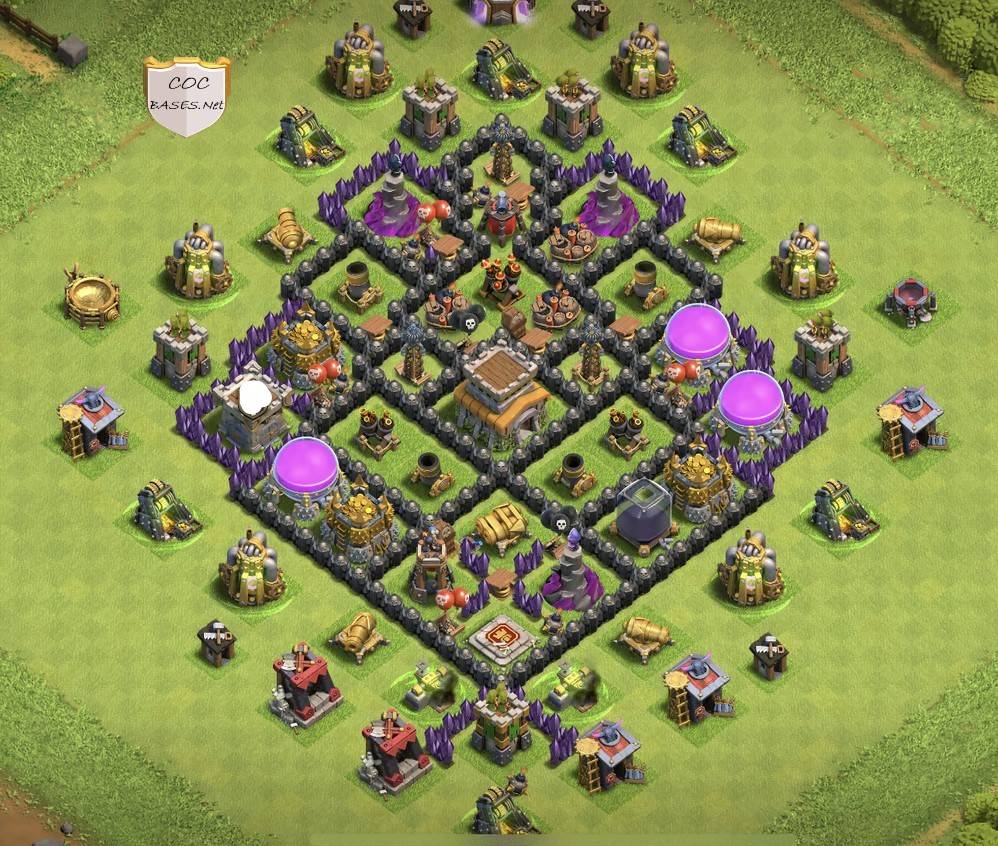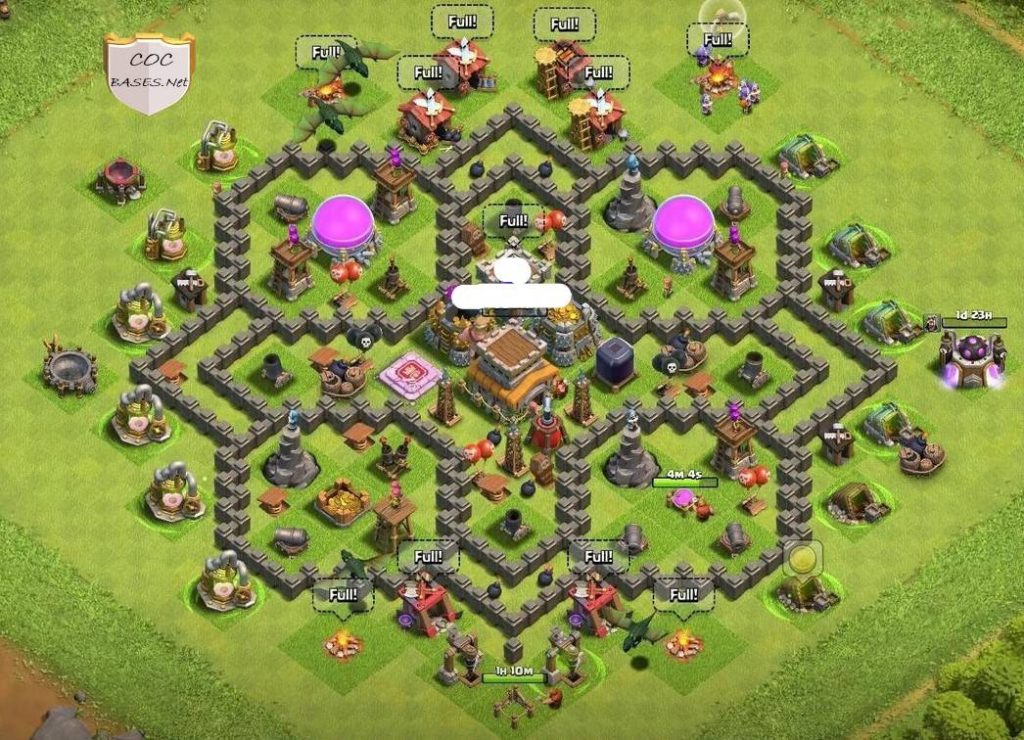 Best Town Hall 8 War Base Anti Hog
This base is divided into two small clans, which further consist of small compartments. This best town hall 8 war base consists of a town hall in the center with archer queen alter and vital defense buildings. In this, some space is not unlocked that's why this base looks small as compared to other bases.
The two small clans are joined with a layer. This layer consists of a clan castle with air-defense buildings and small bombs. This best town hall 8 war base is surrounded by a layer of defense and army buildings that protect the clan from the opponent's attack.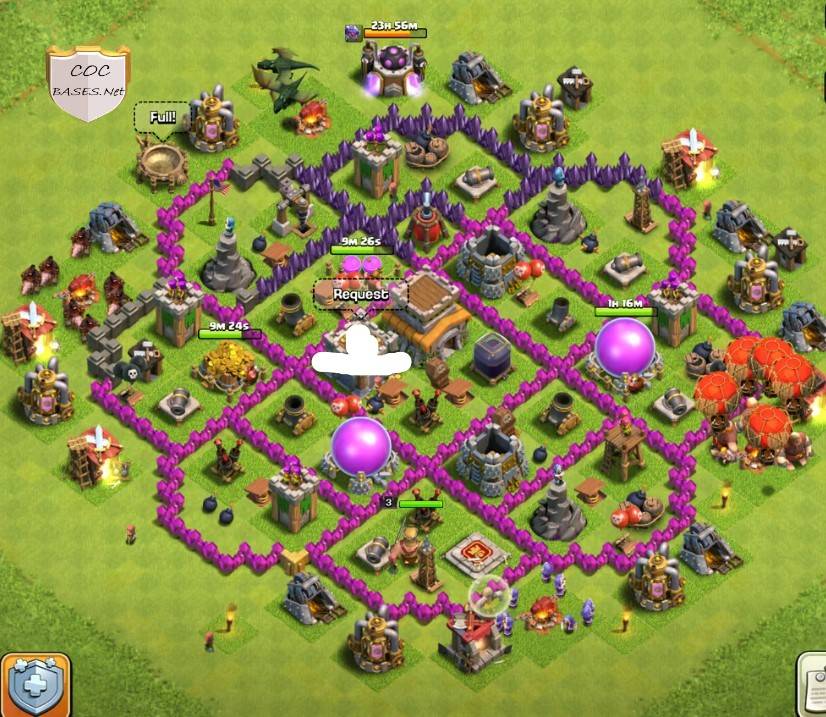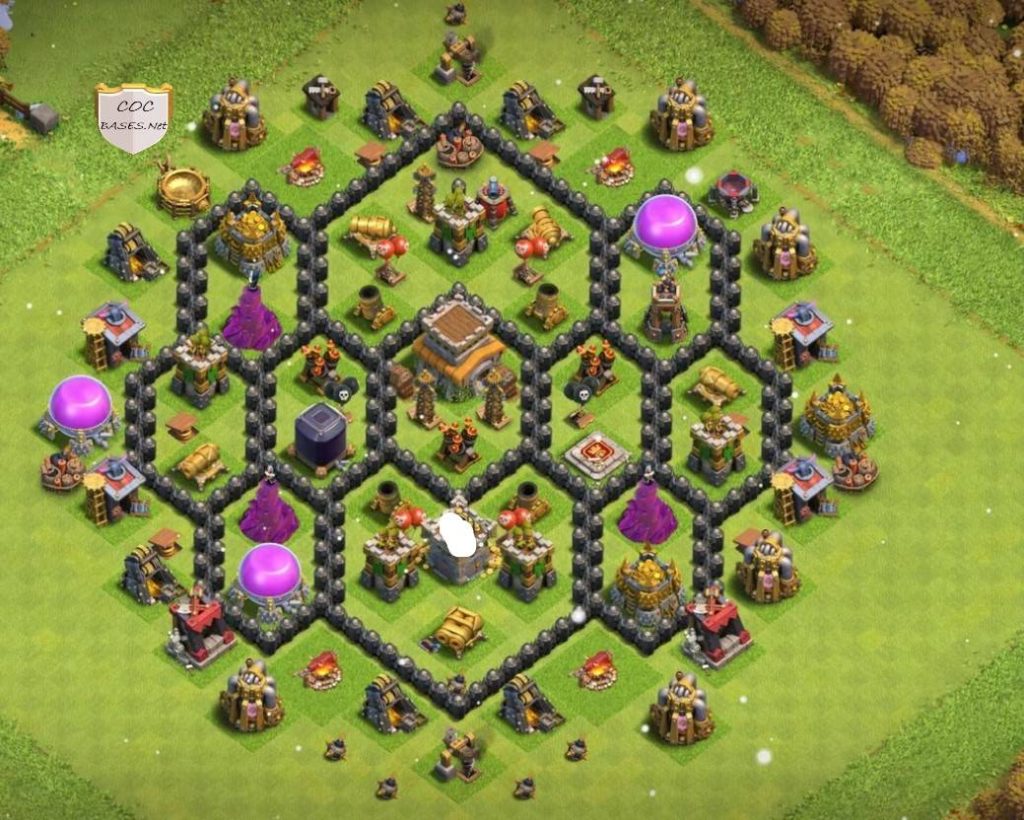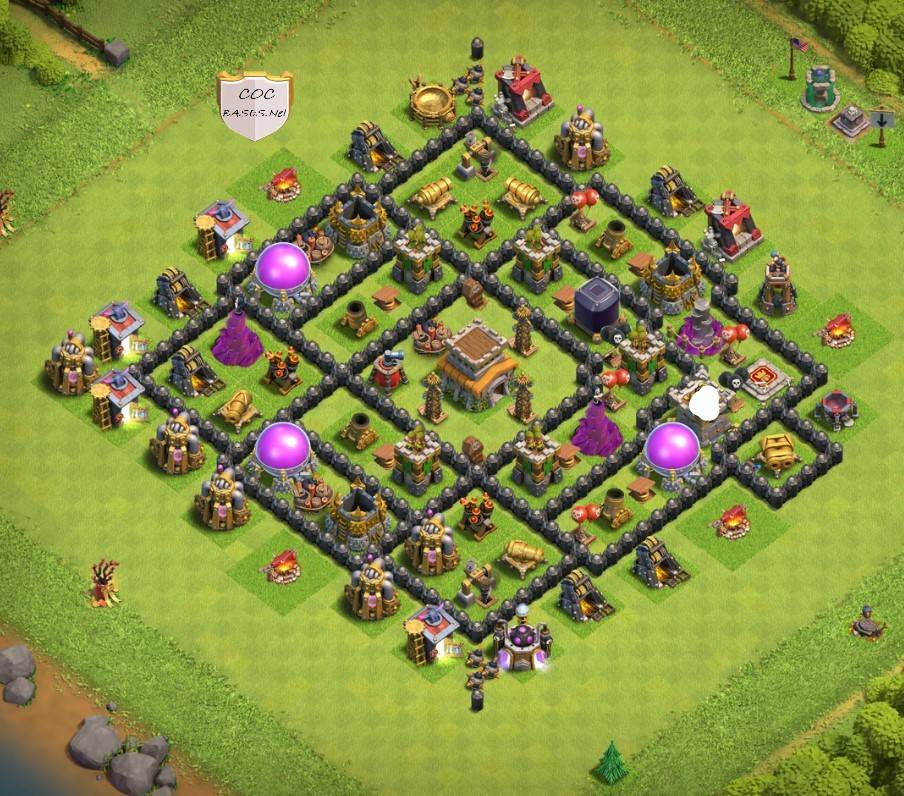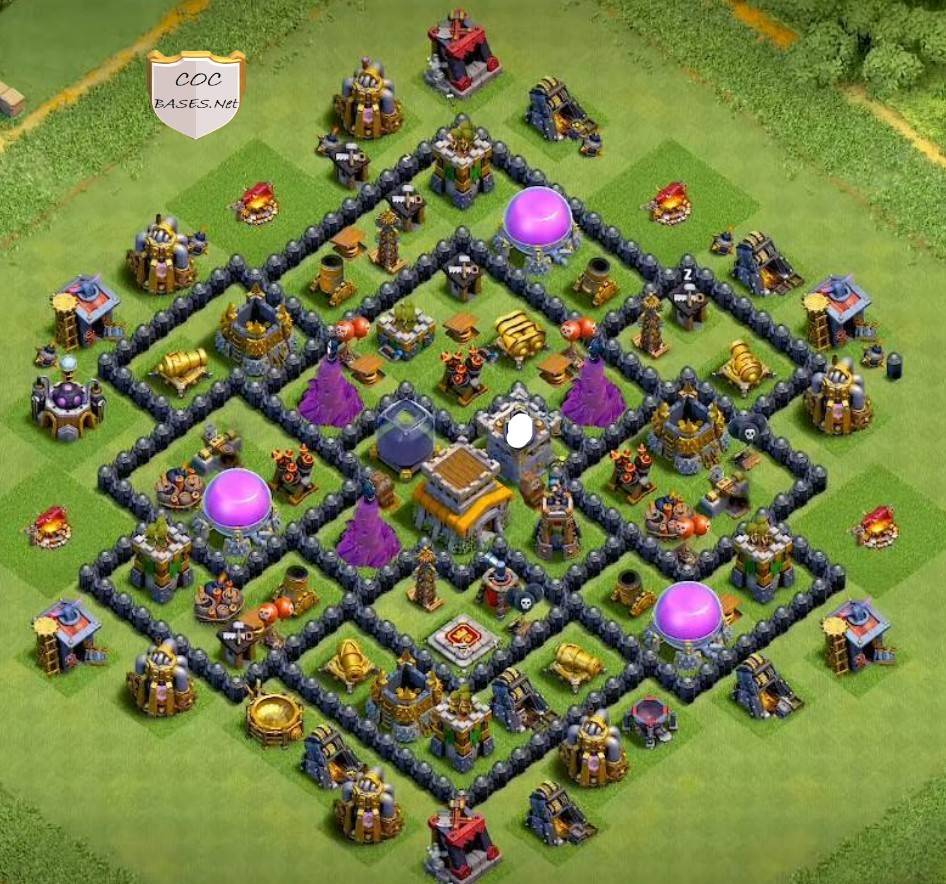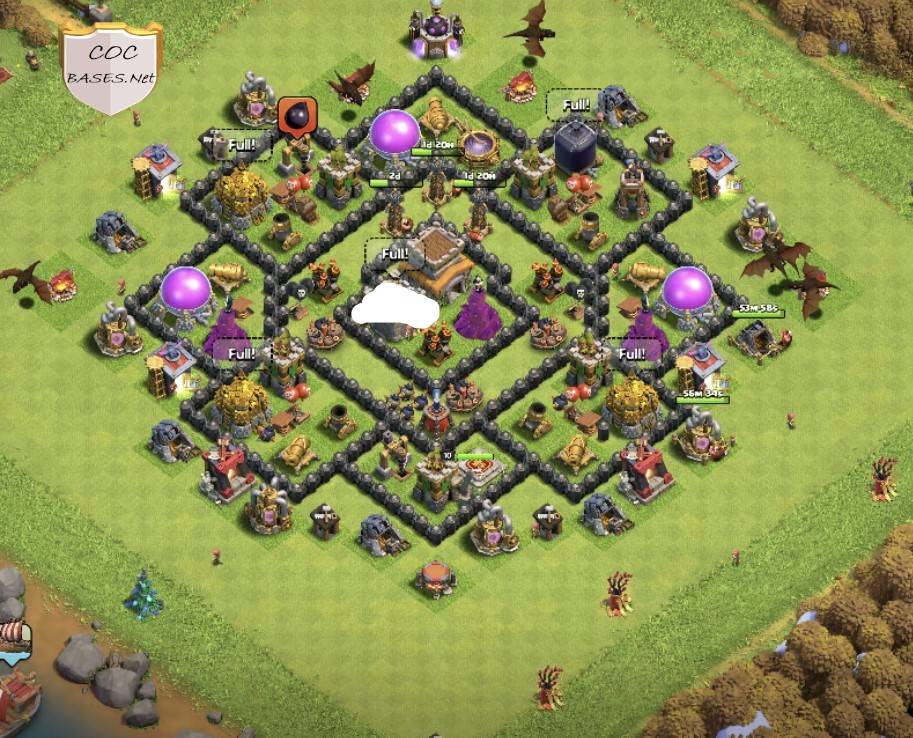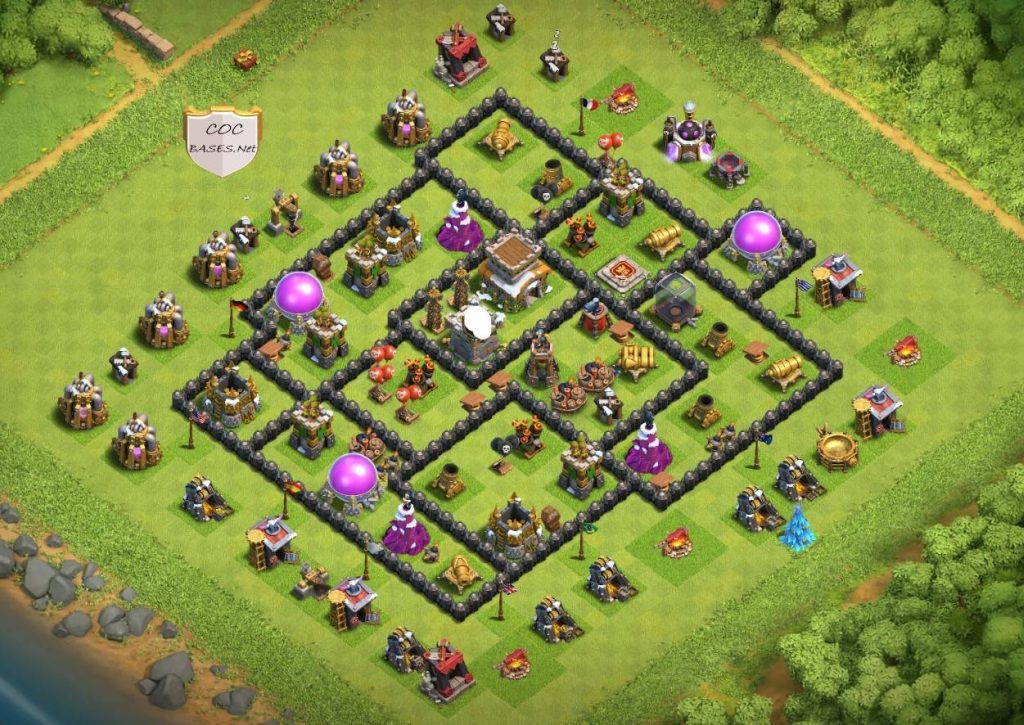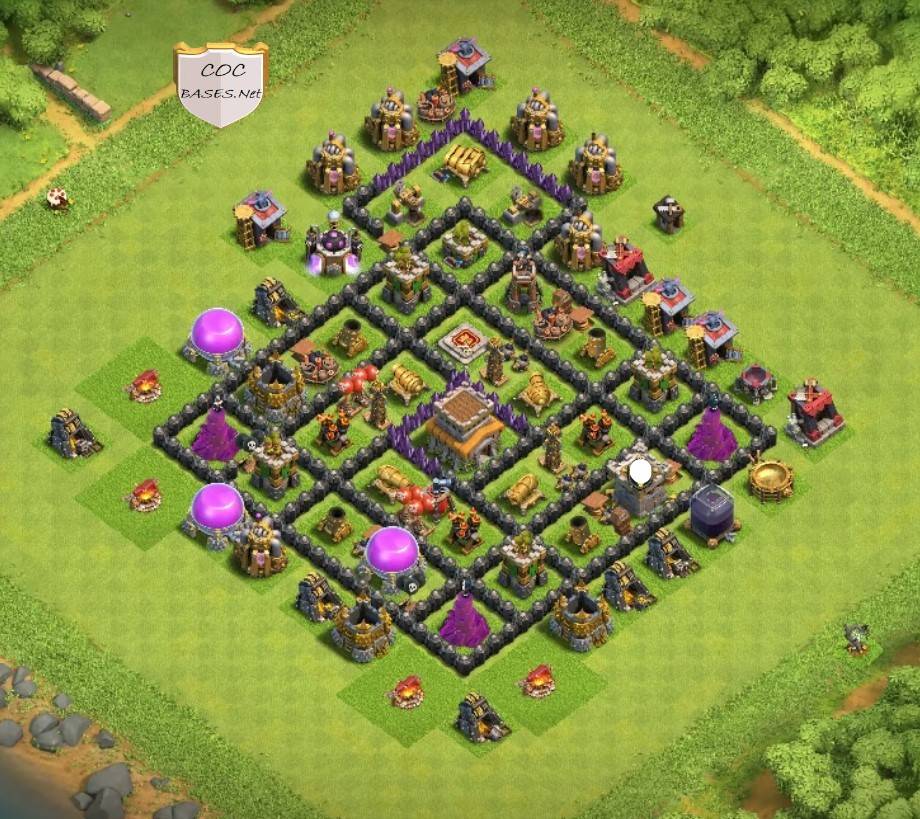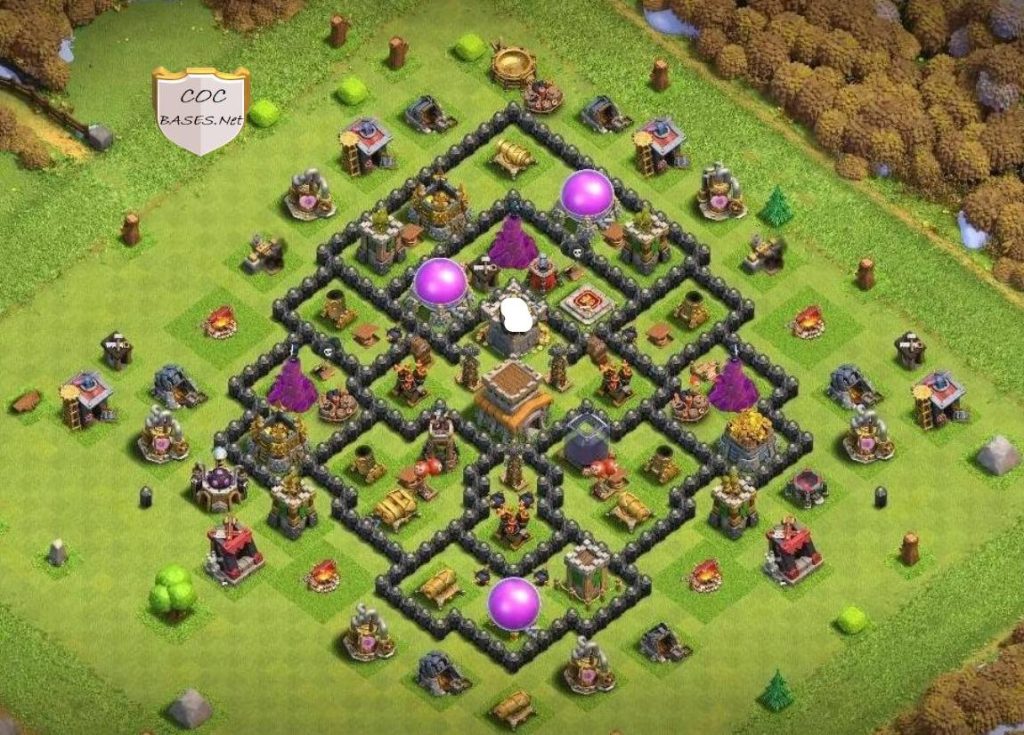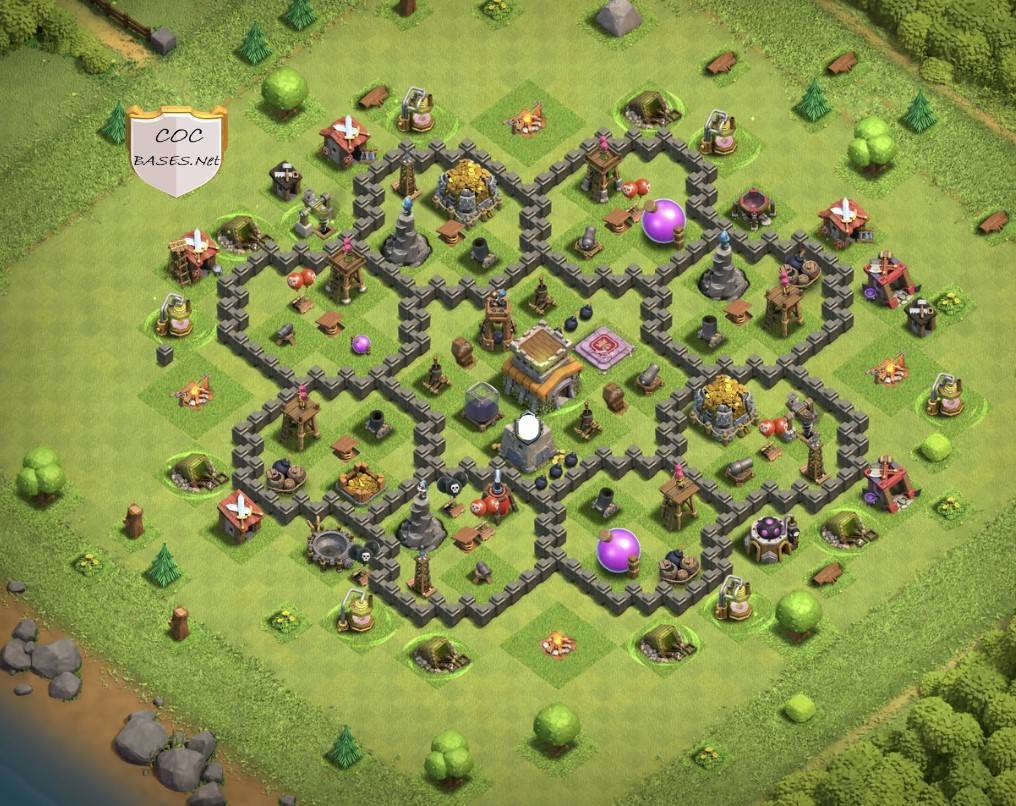 Best Town Hall 8 War Base Anti Balloons Copy Link
This is one of the most built designs by the players to win the war from opponents. In this best th8 war base you will see all the basic strategies that are necessary for making your base most operative. Firstly, the town hall is centralized with a clan castle and storage tower.
Secondly, the clan is divided into many small sections that make the clan extra protective. Thirdly, the resource towers are kept inside the clan. Lastly, this best war base has a hard wall surrounding the whole clan with a heavy army layer outside for protection.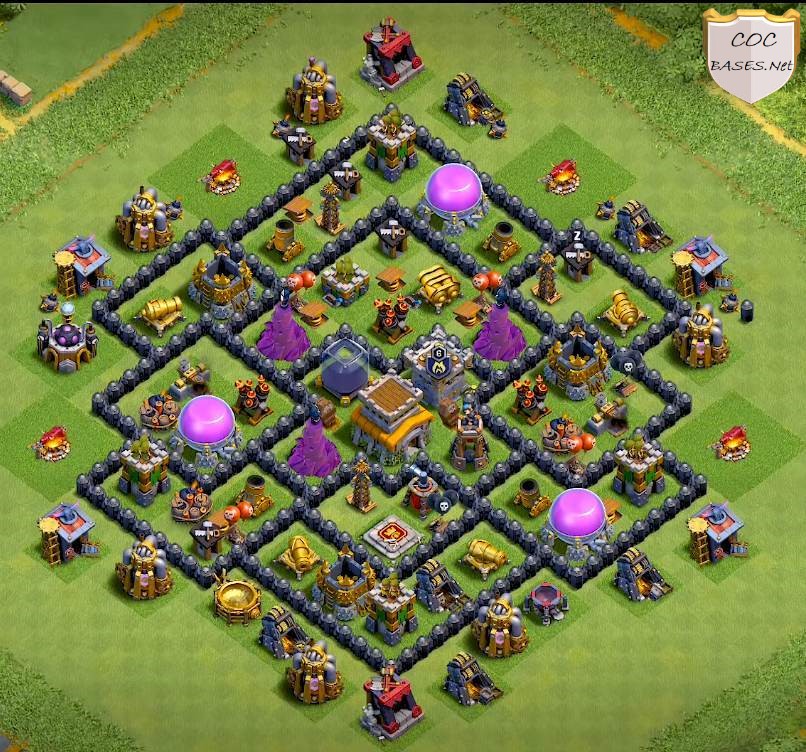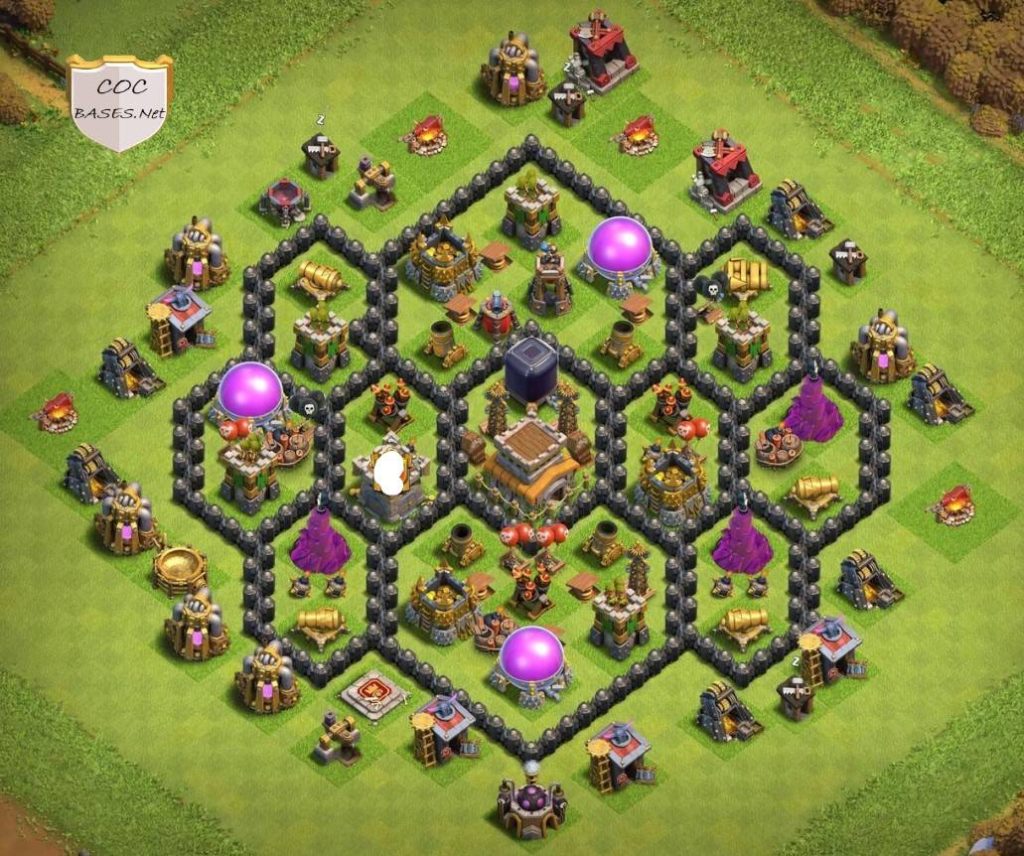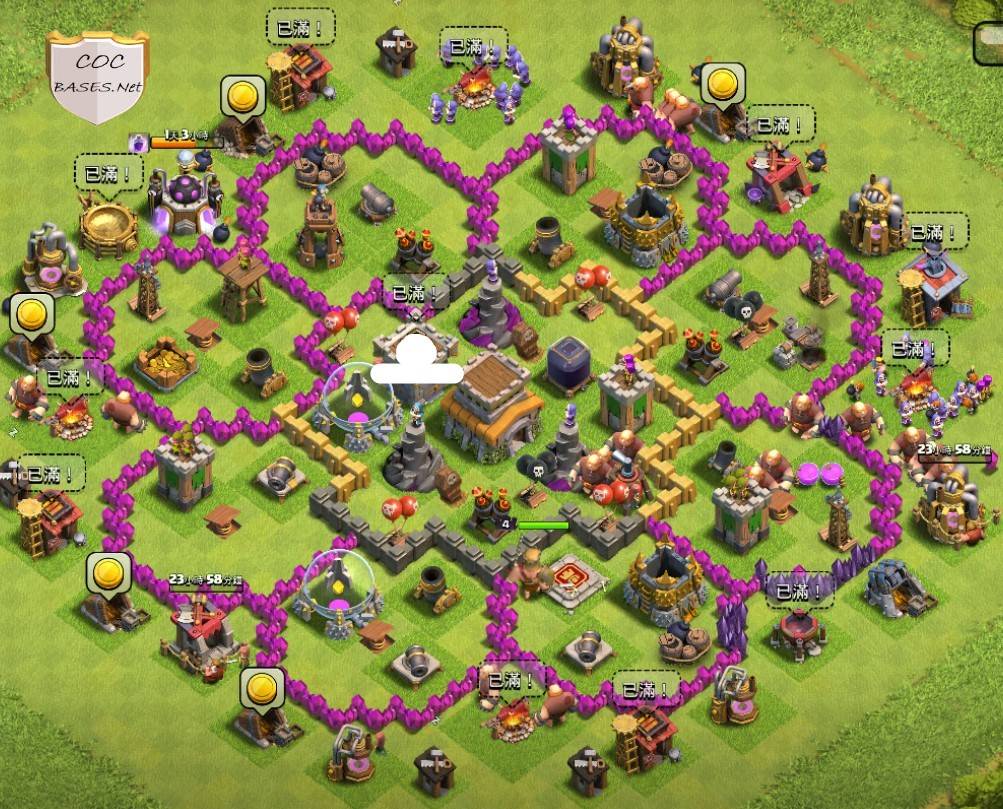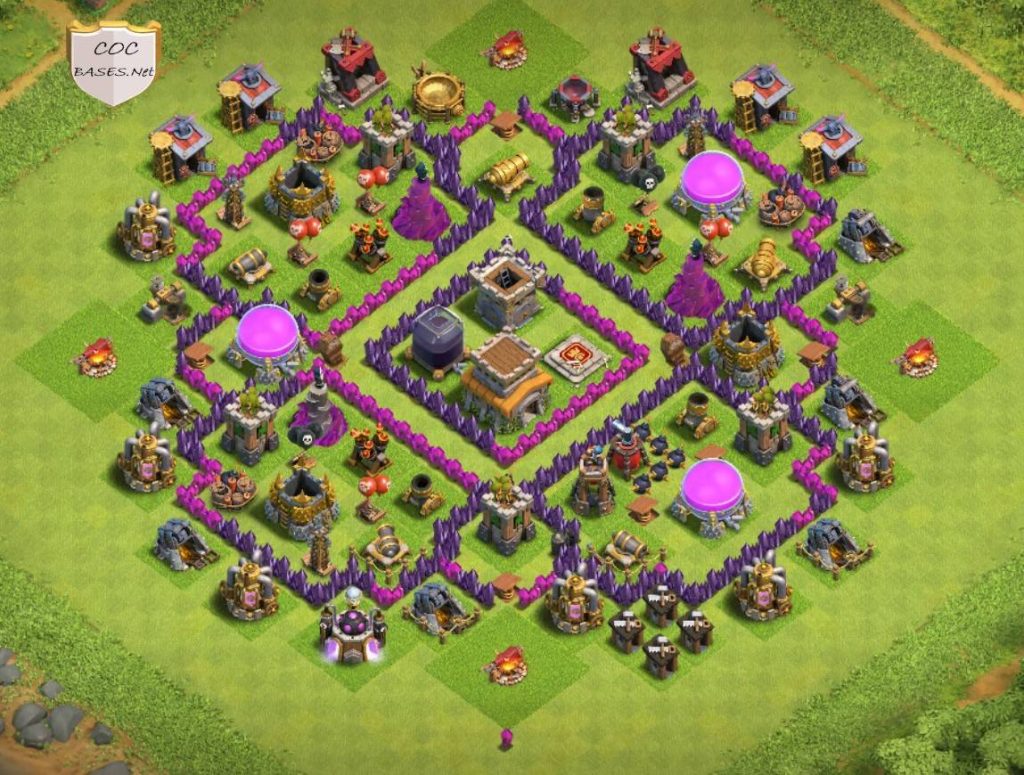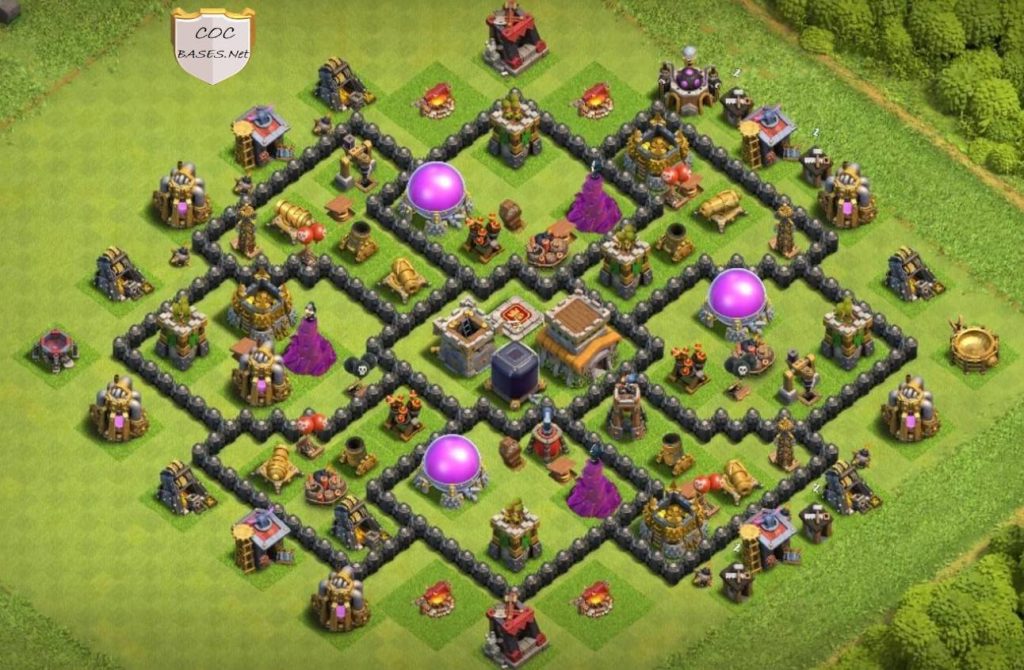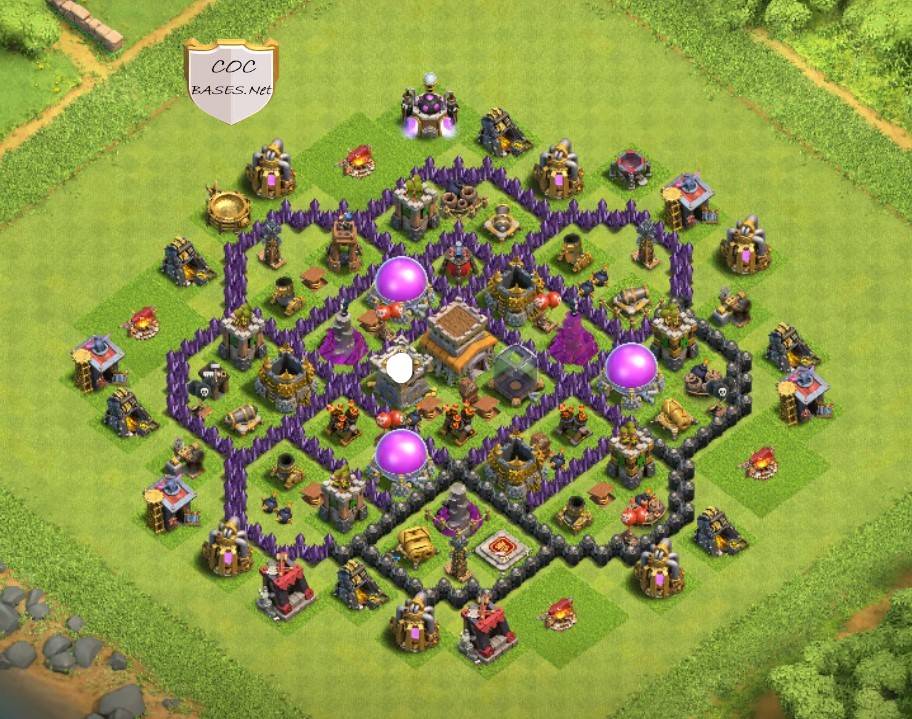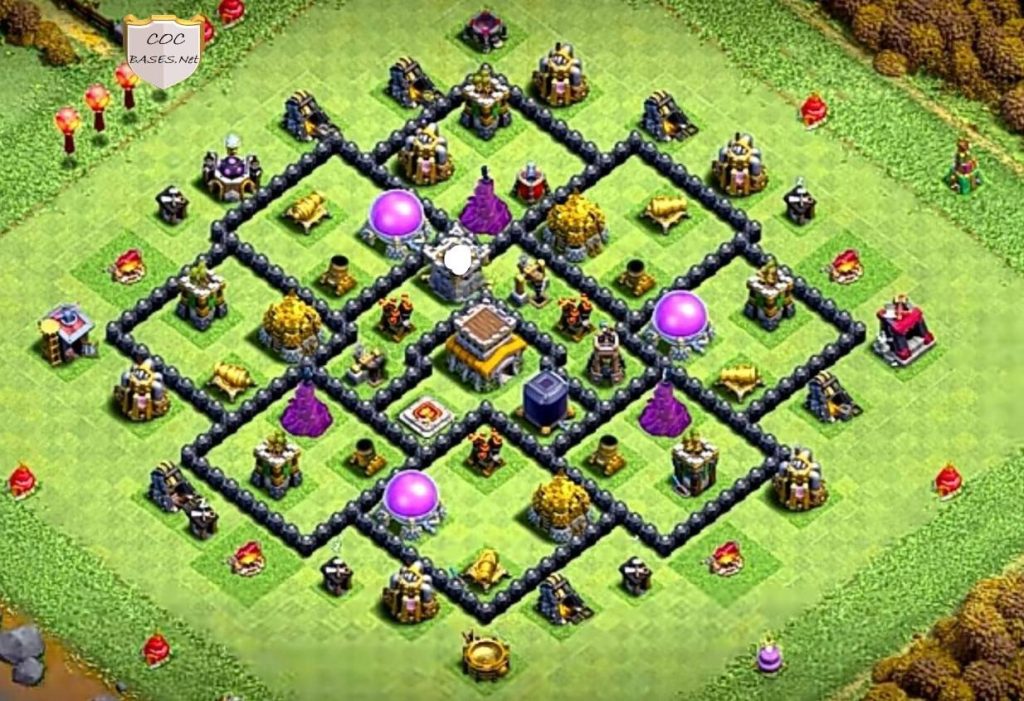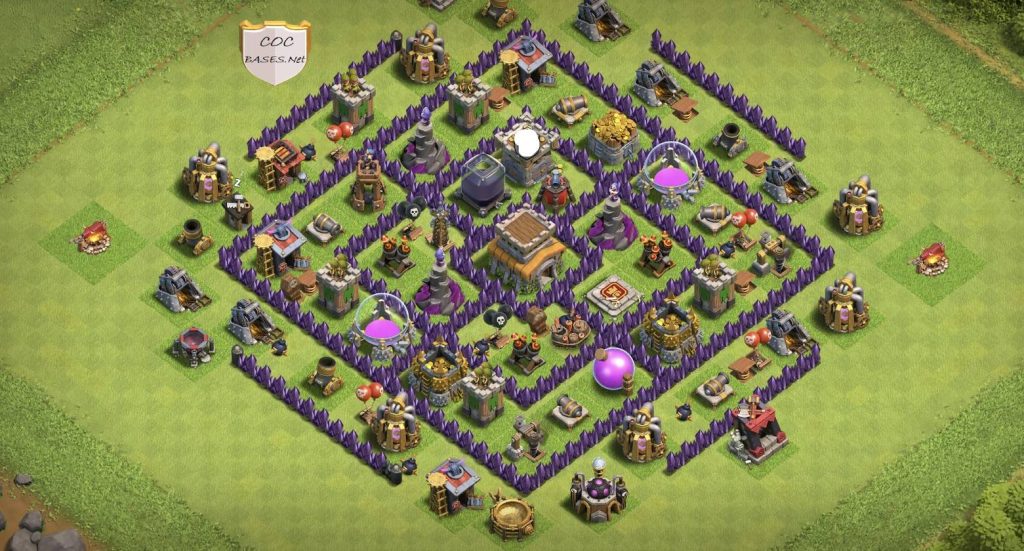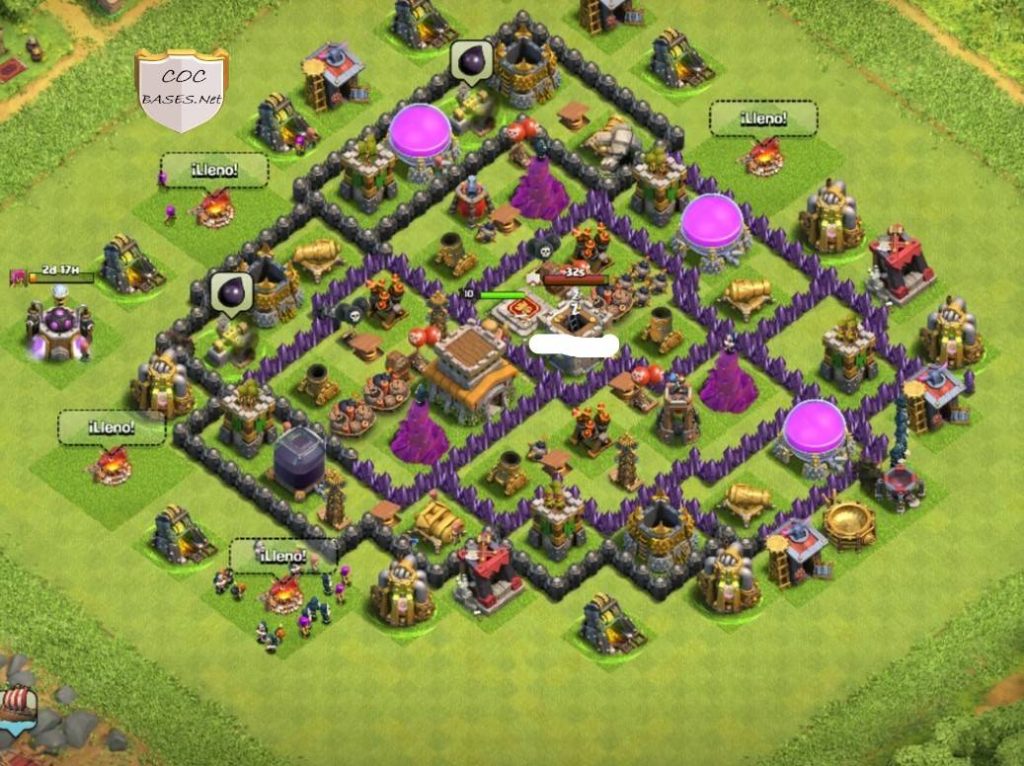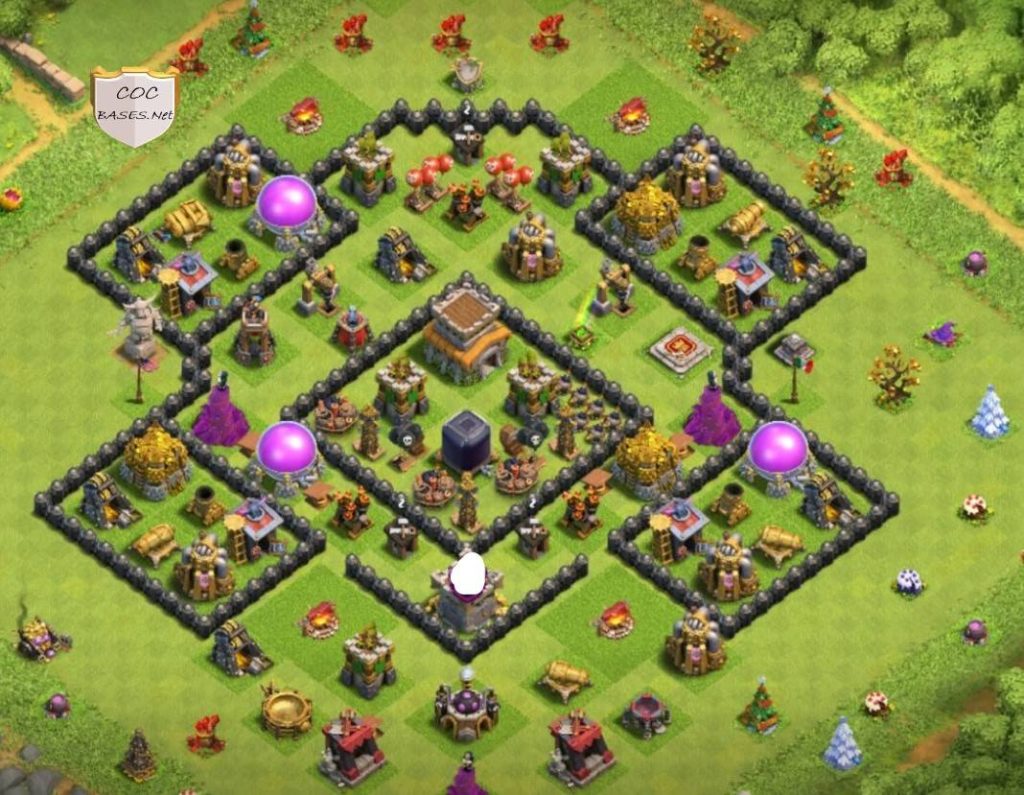 COC TH8 War Base Links Anti Dragon
This best town hall8 war layout is unique due to its design. The town hall is kept in one compartment with a heavy army and archer queen alter. The last compartment also has heavy defense and army towers. The middle two layers have very few buildings. There is a layer of the army outside the clan as well that protects this best th8 war base.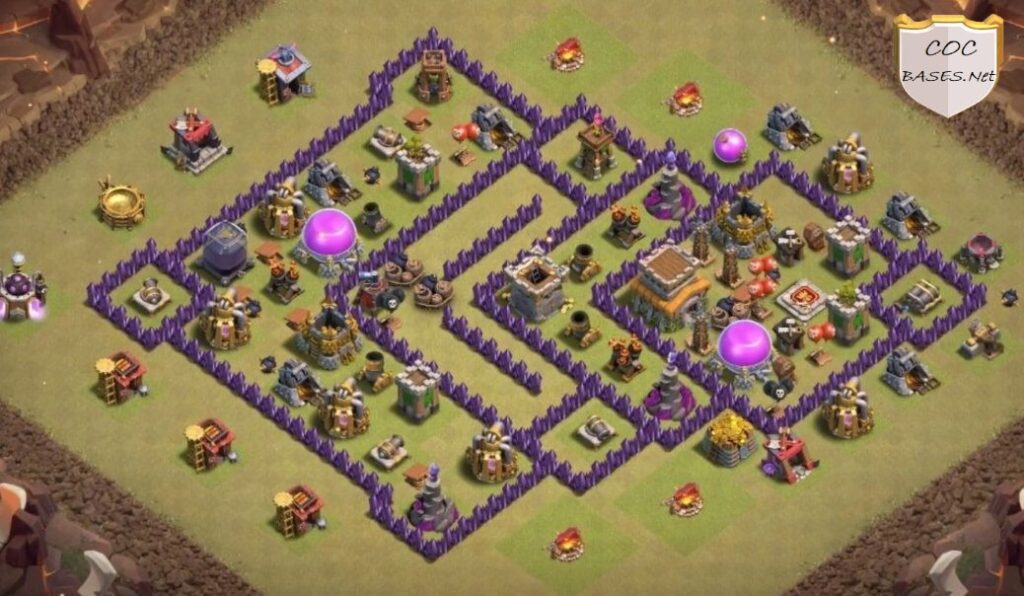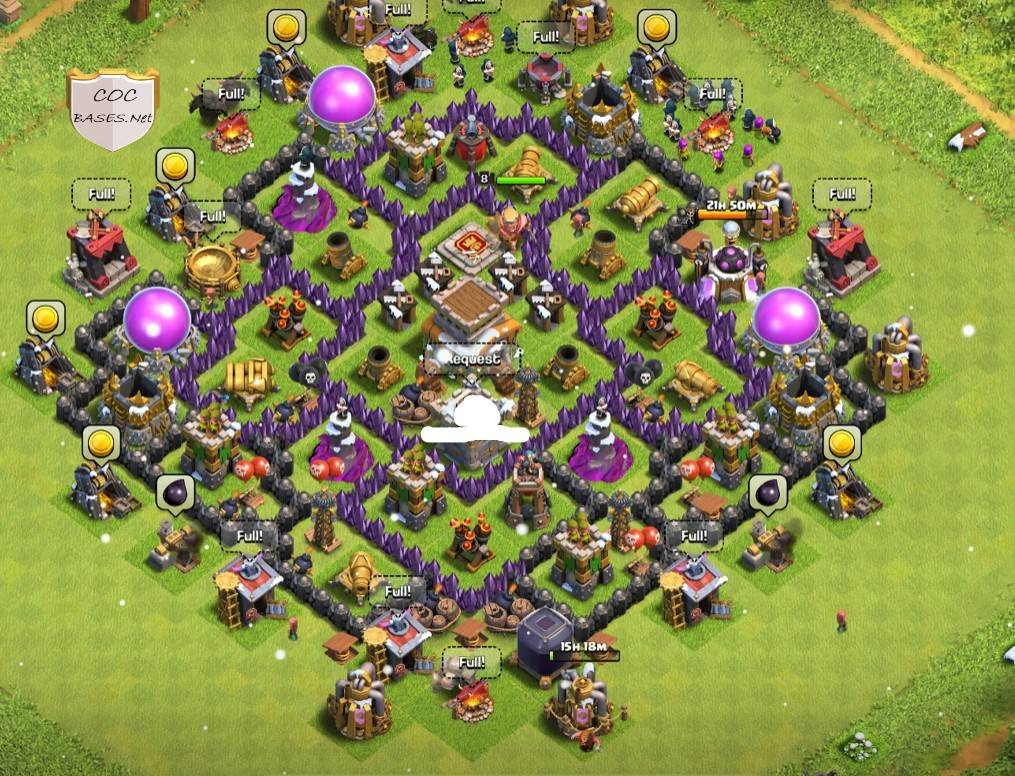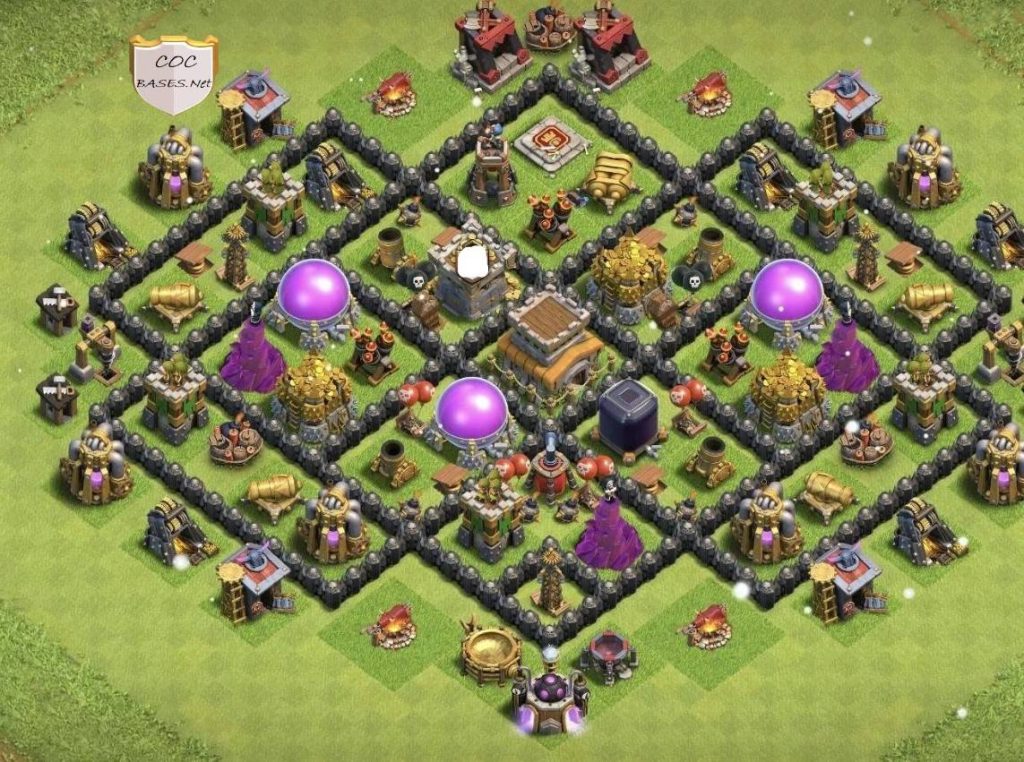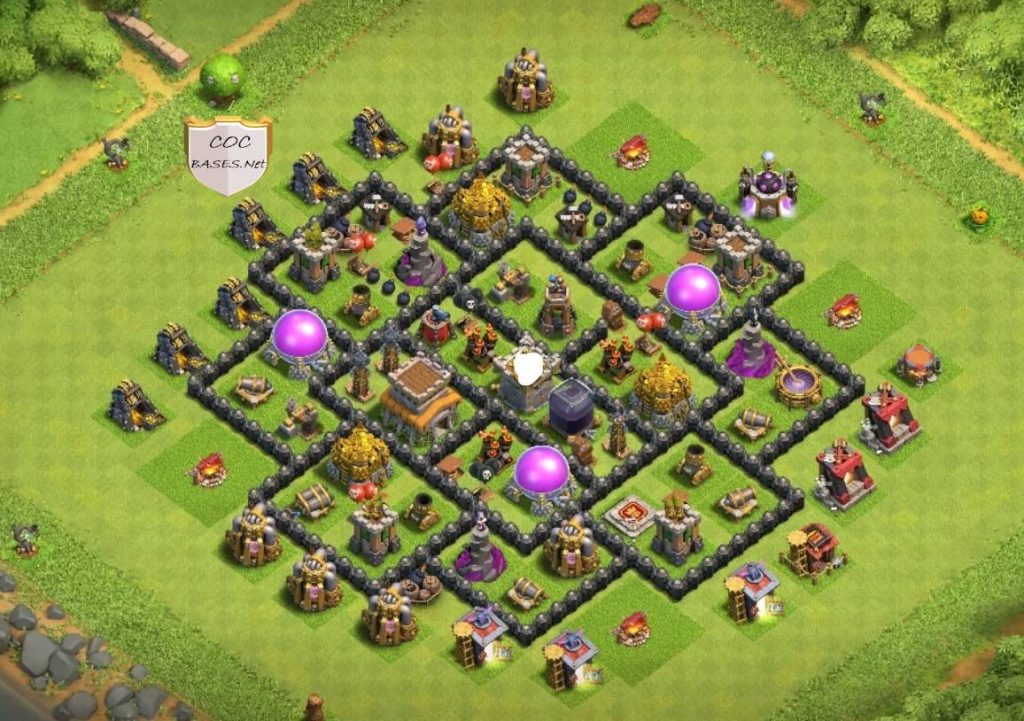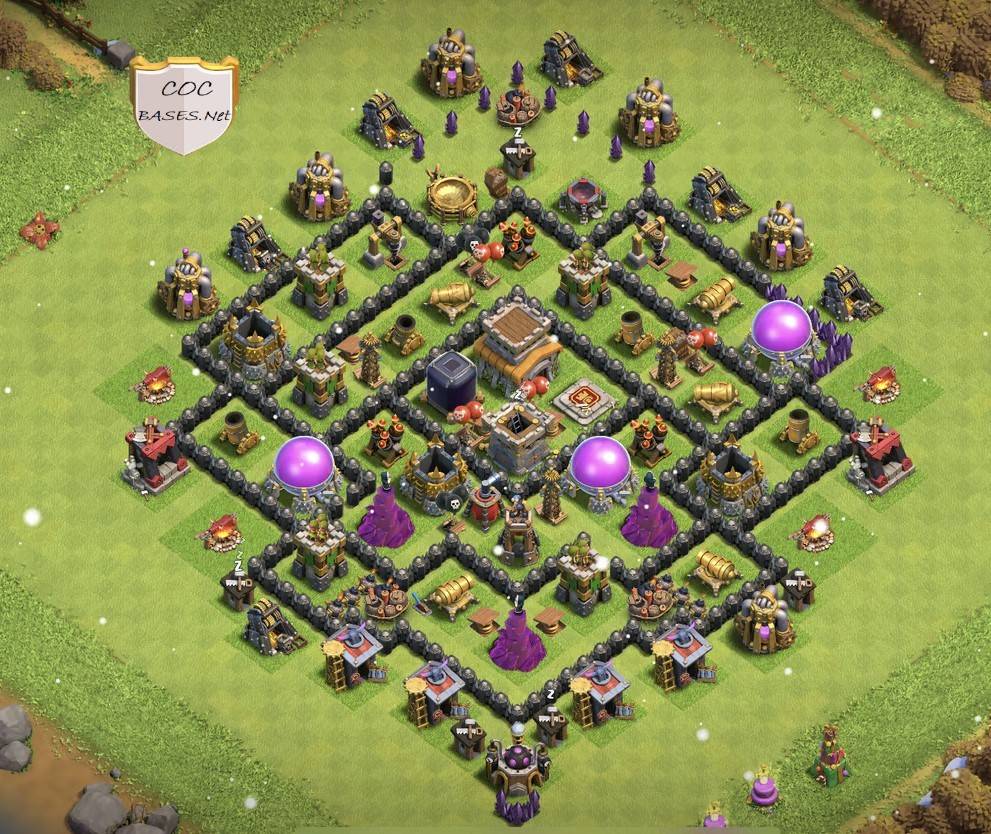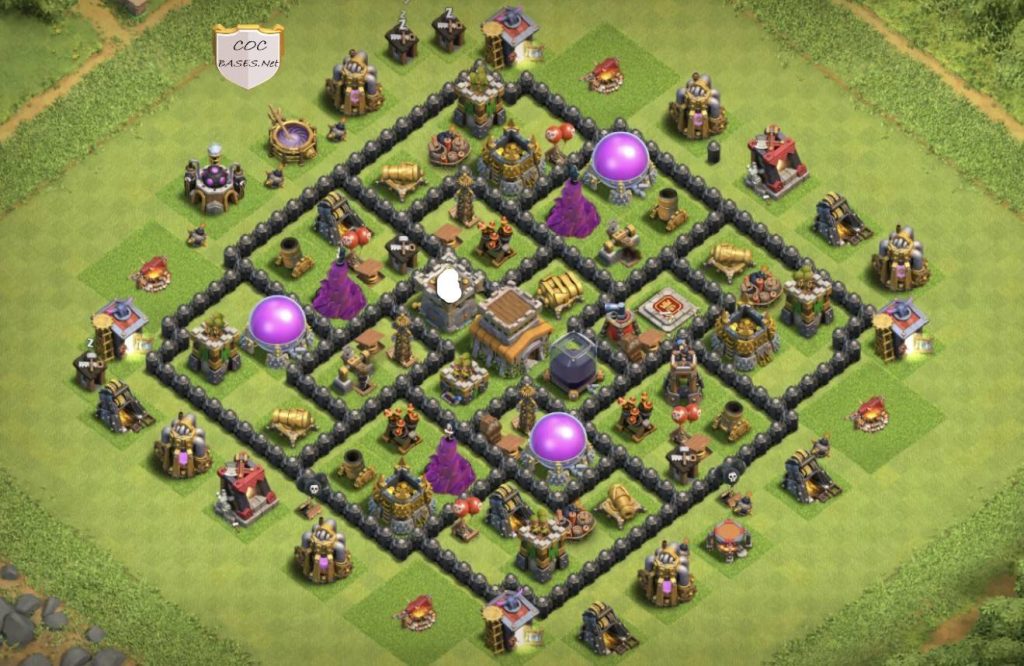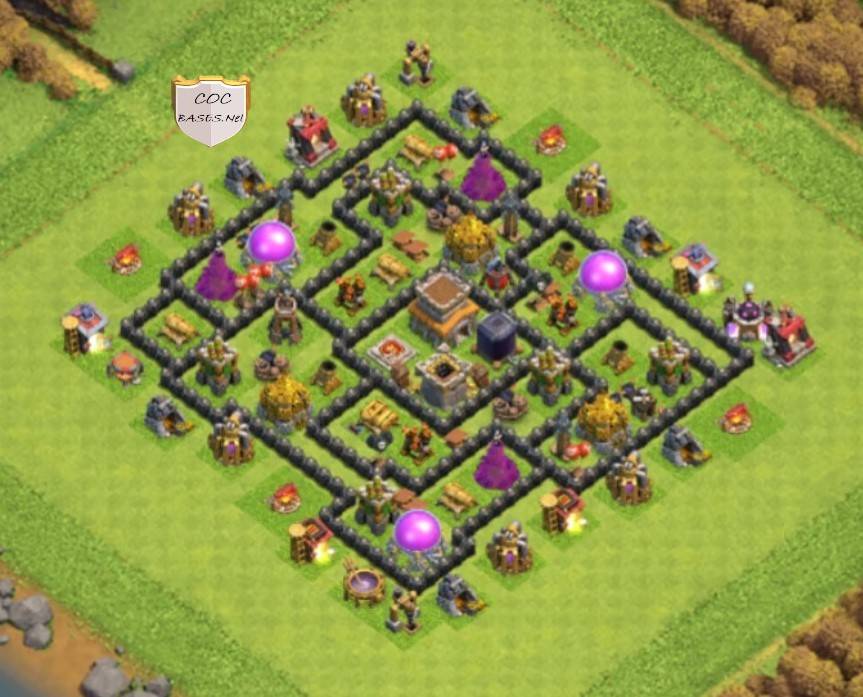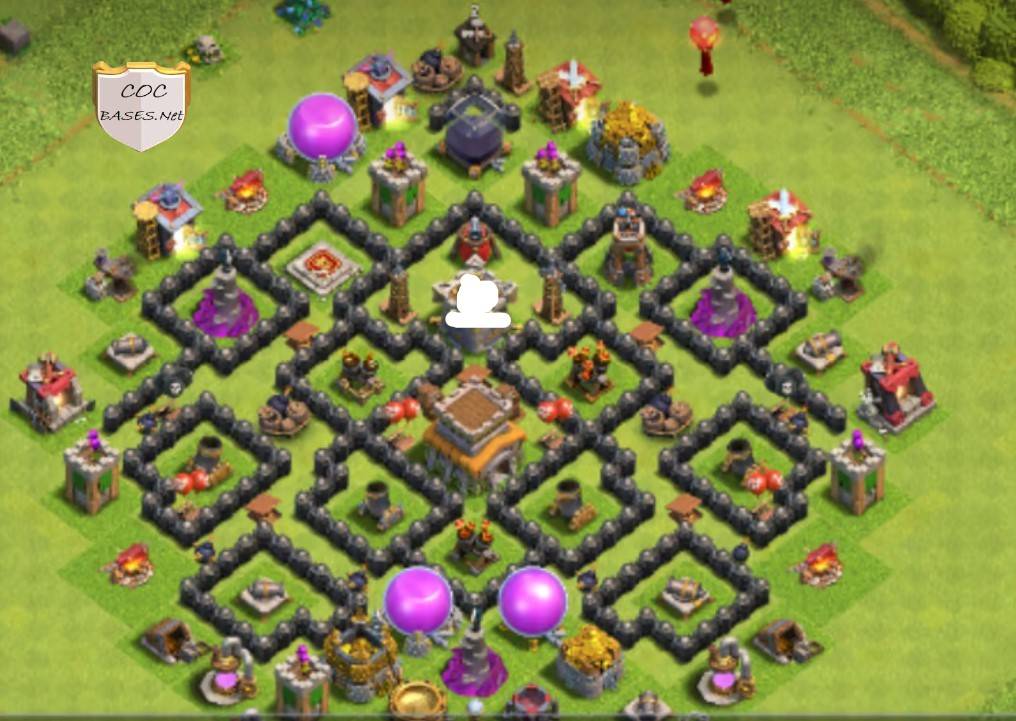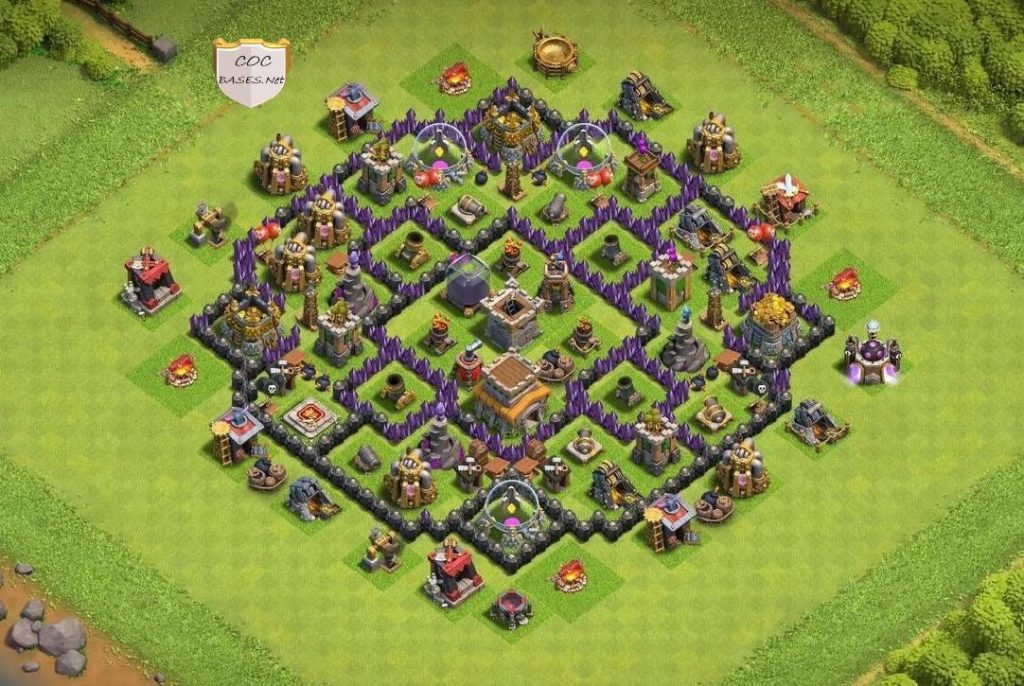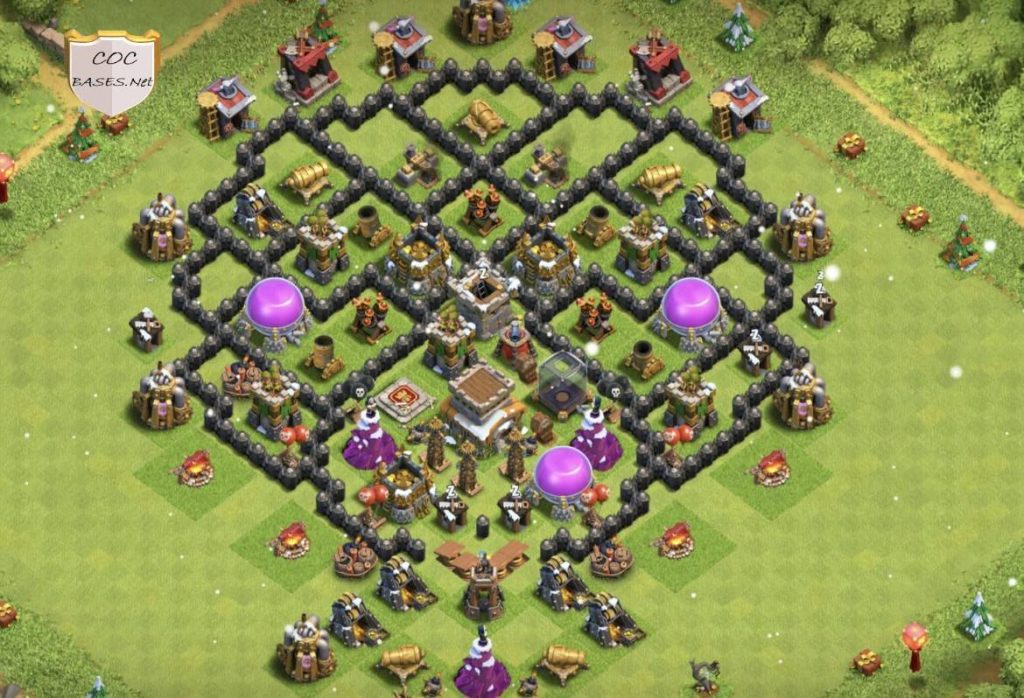 Best TH8 War Base Anti All Troops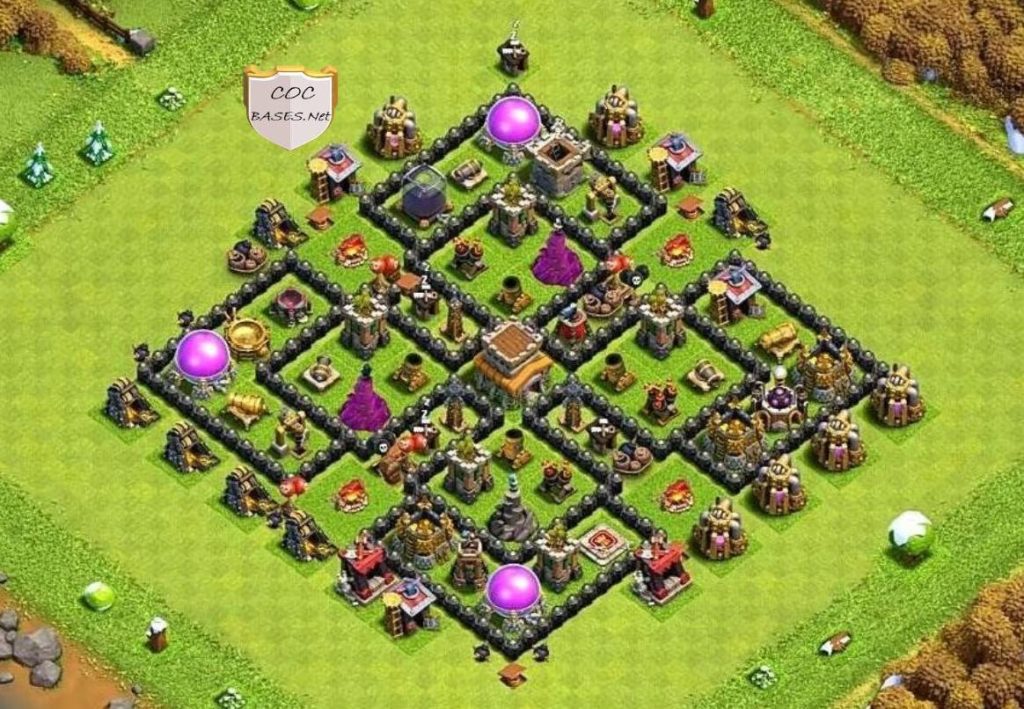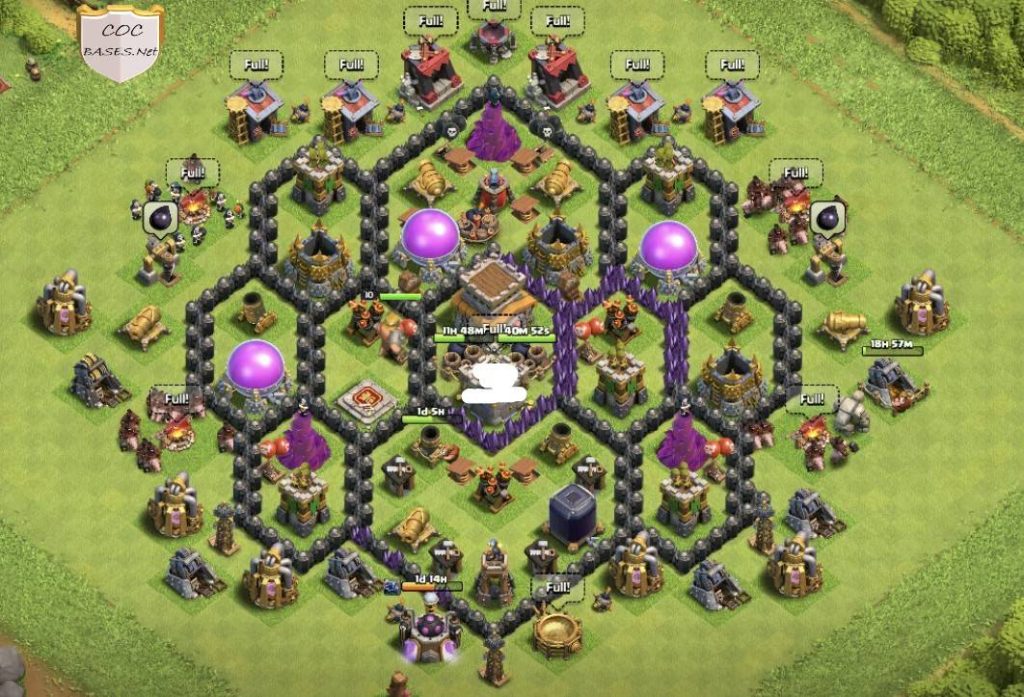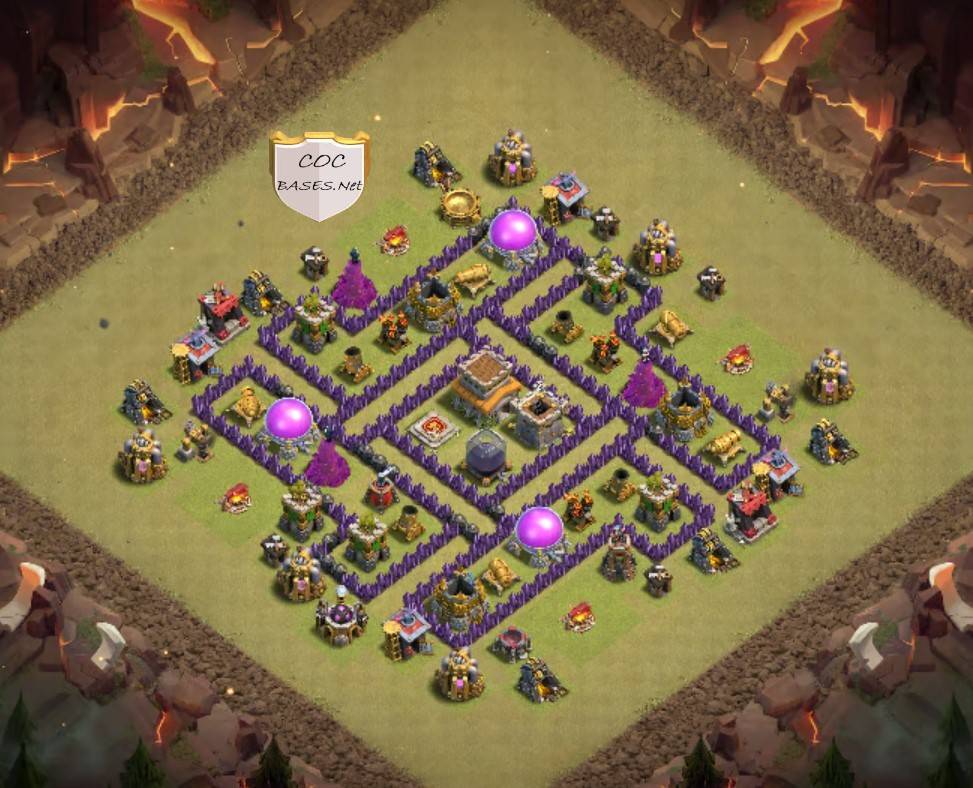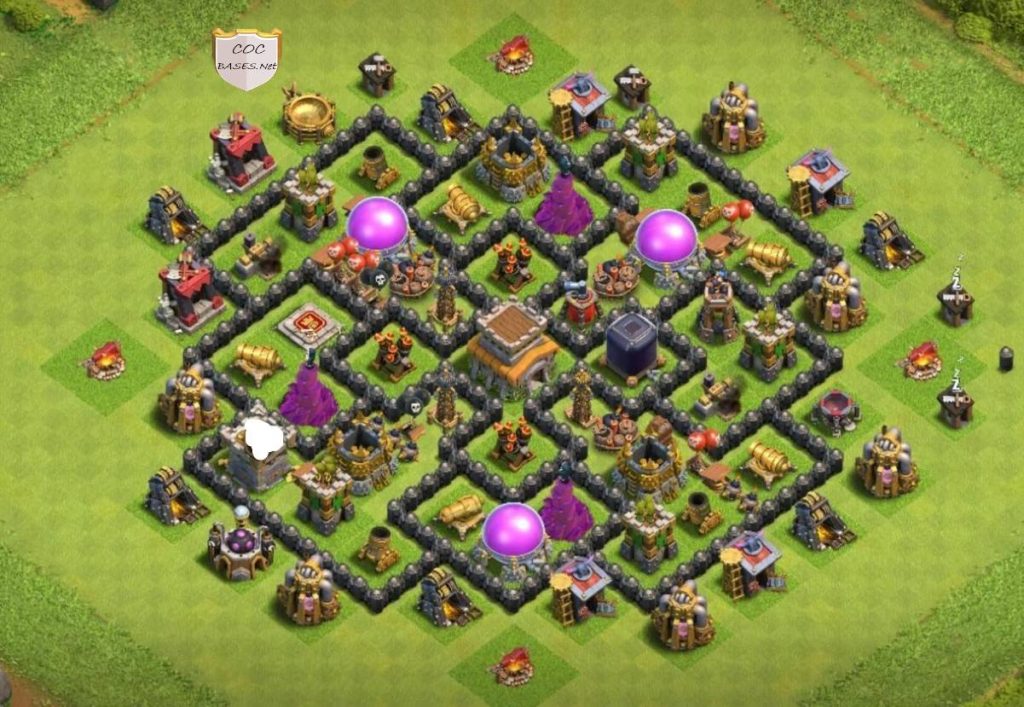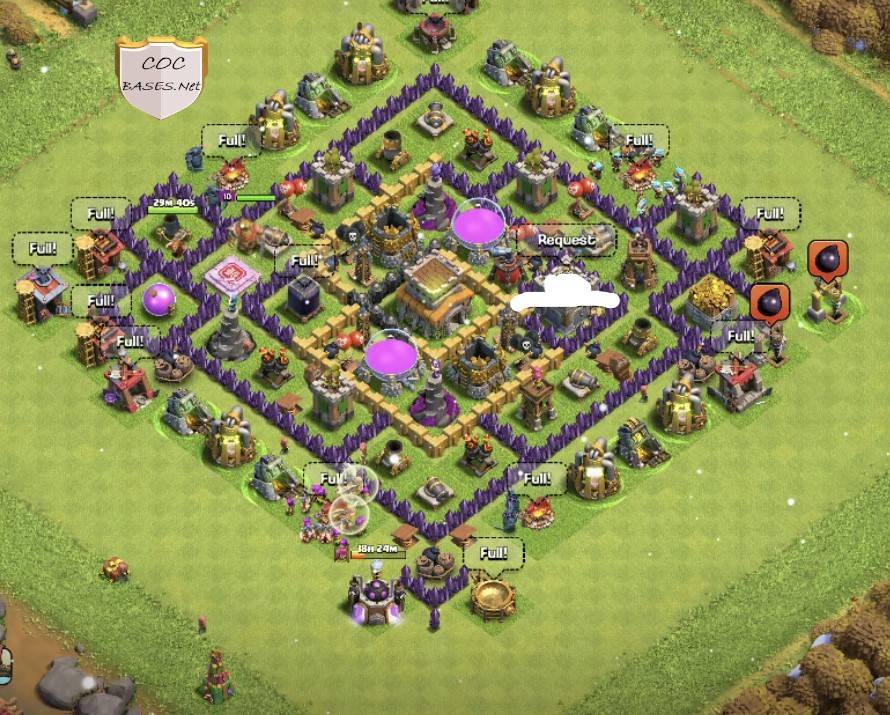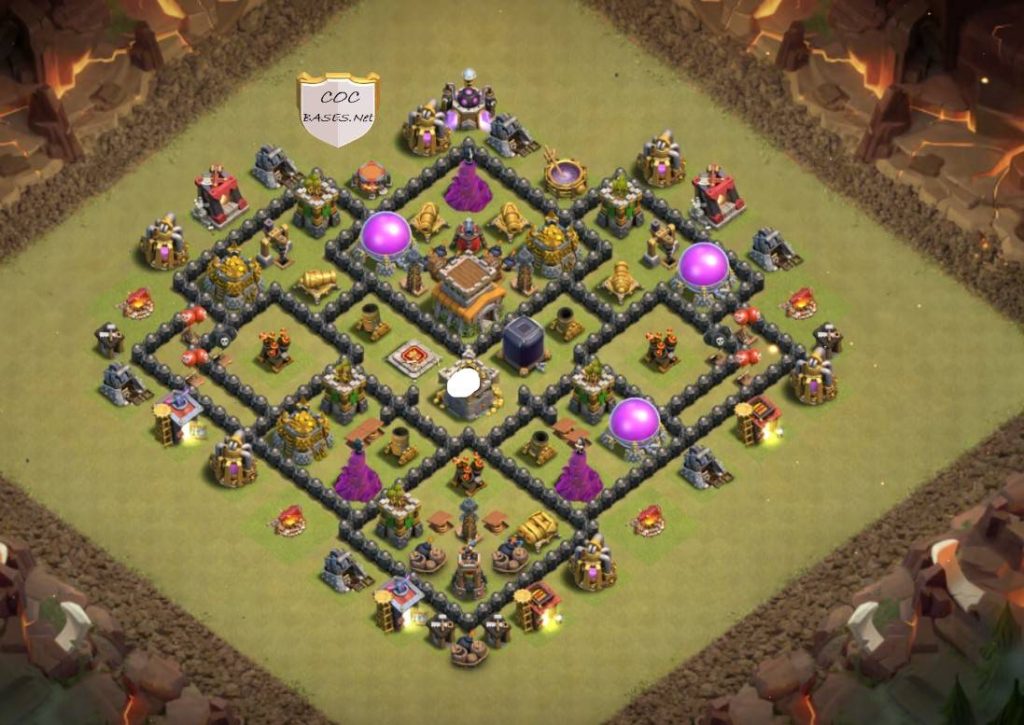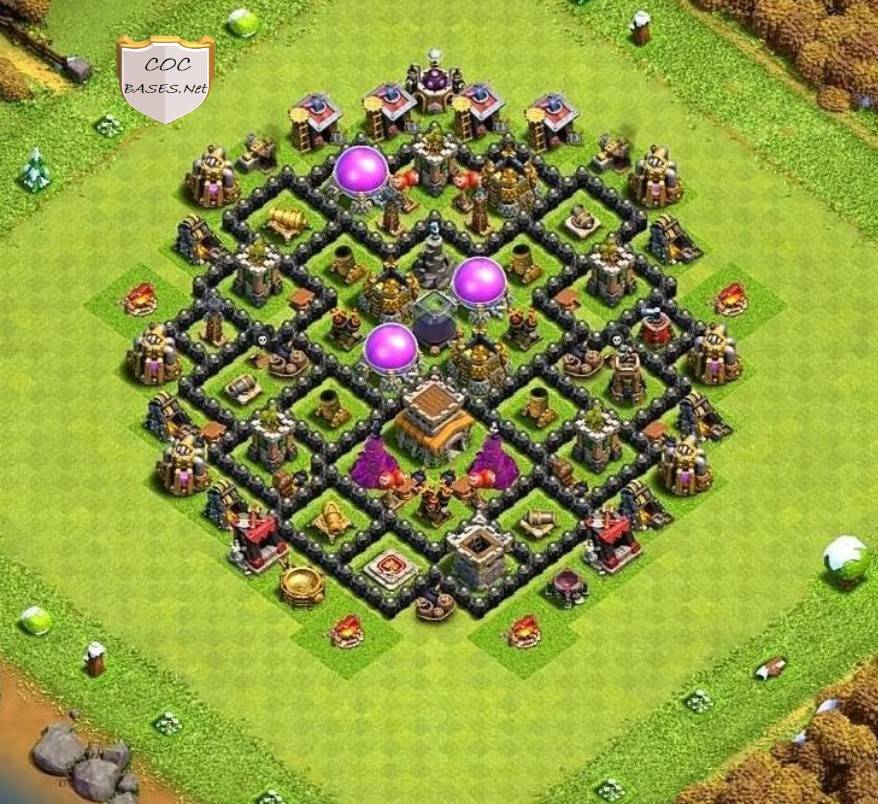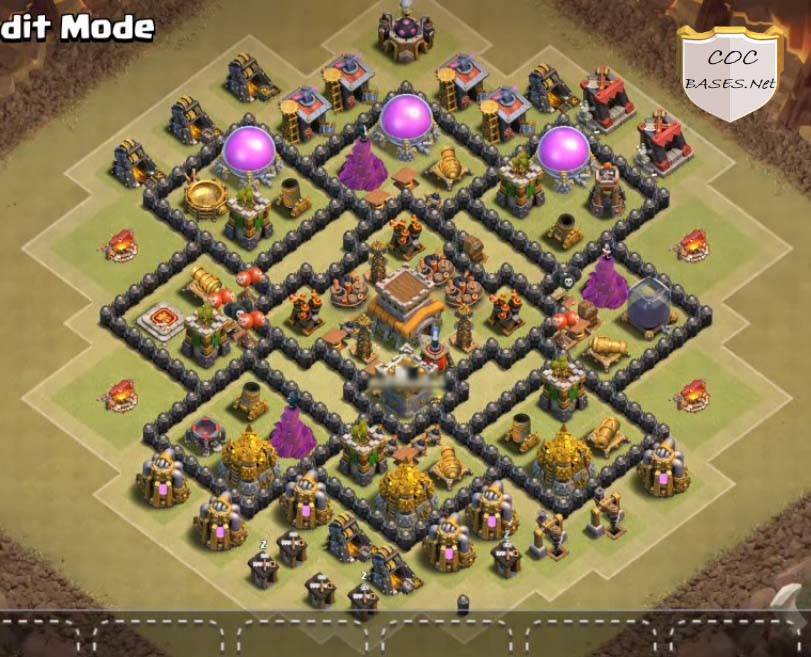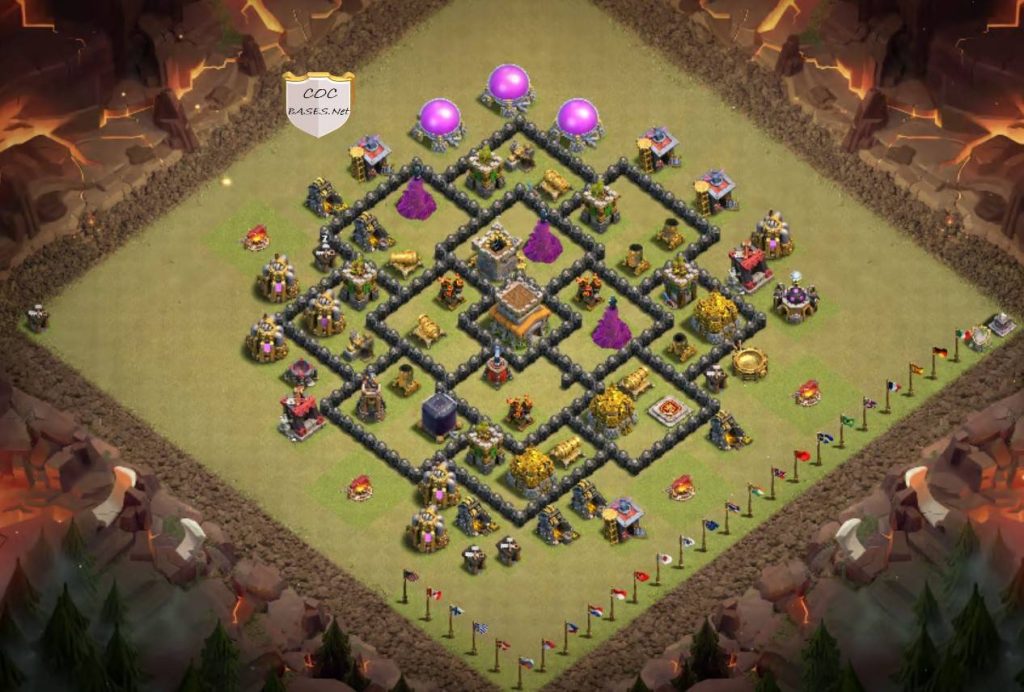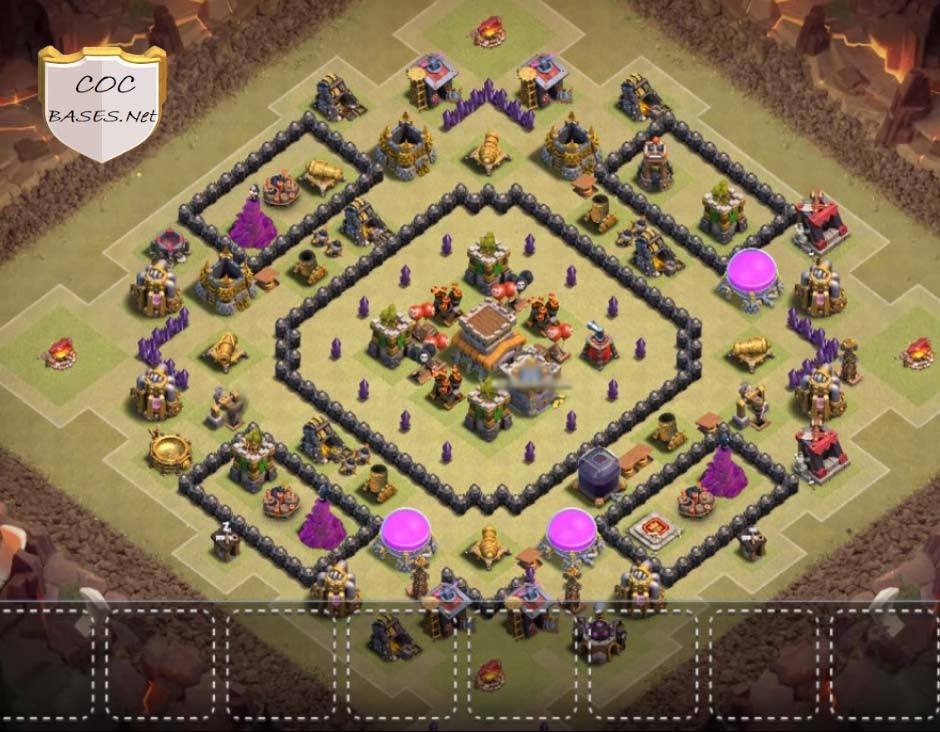 COC TH8 War Layout Anti Valkyrie Pekka with Link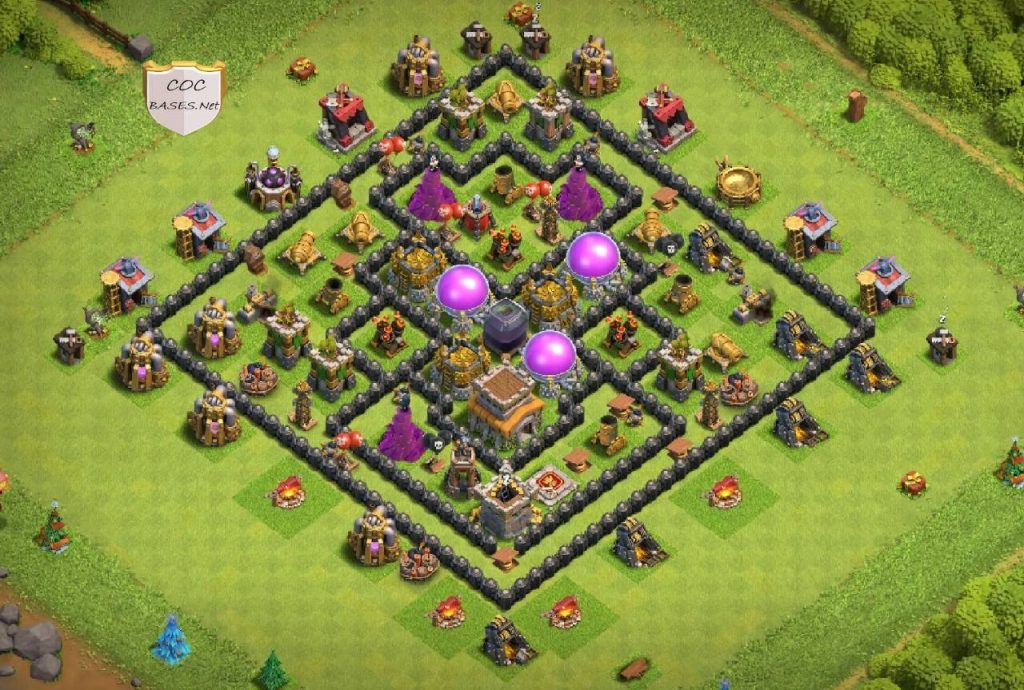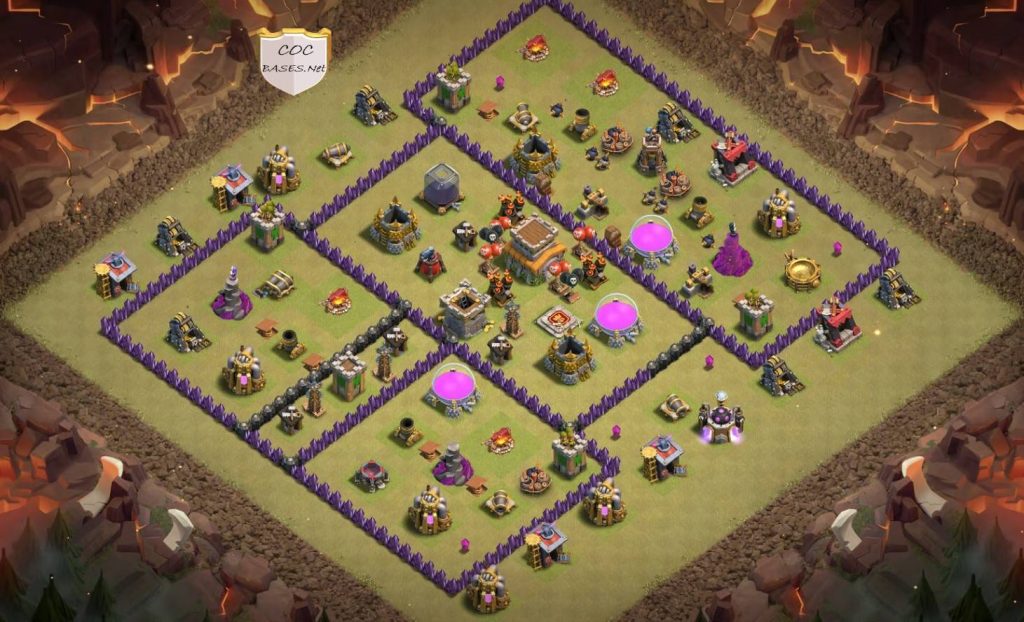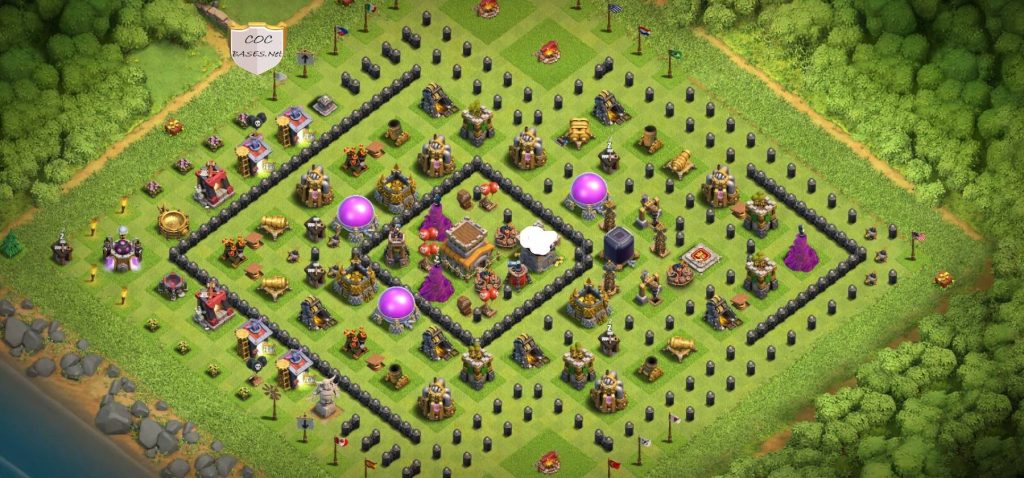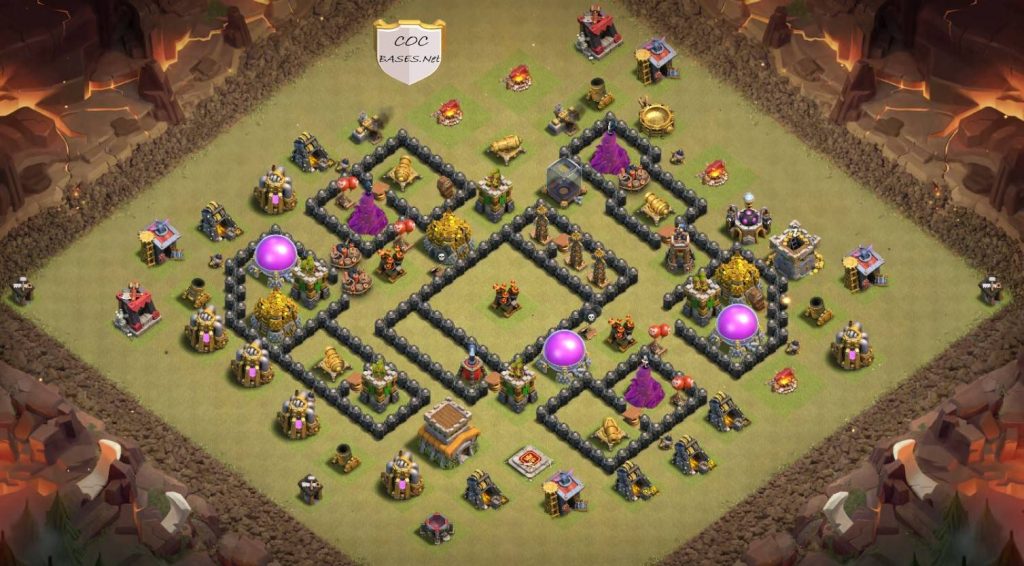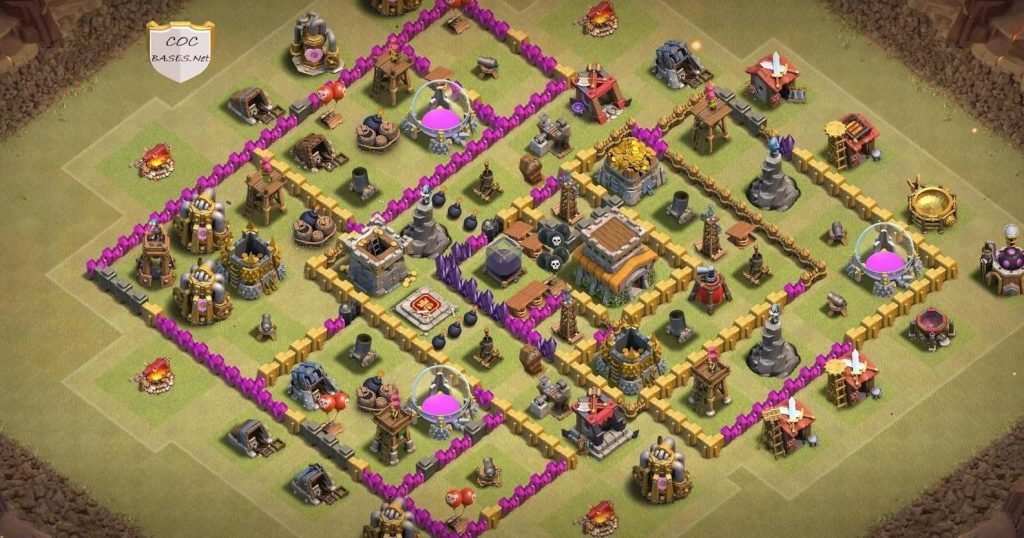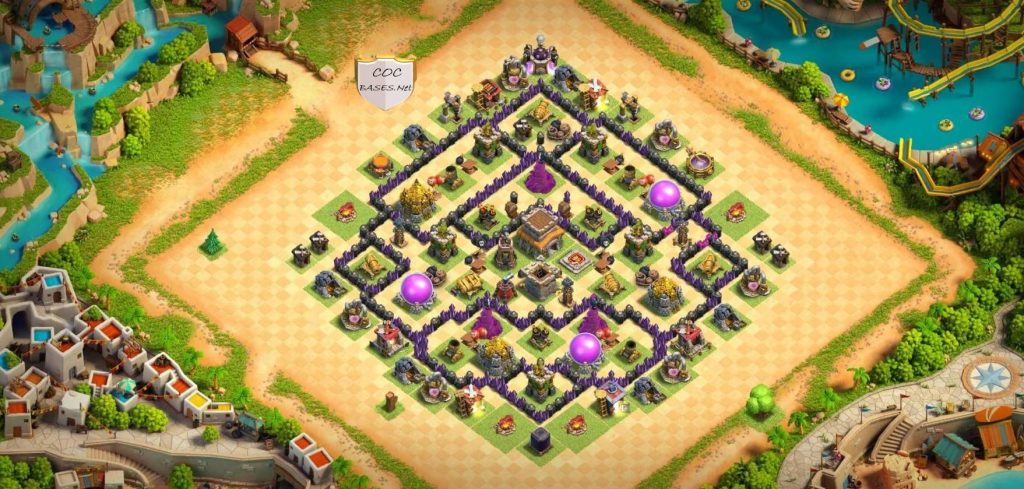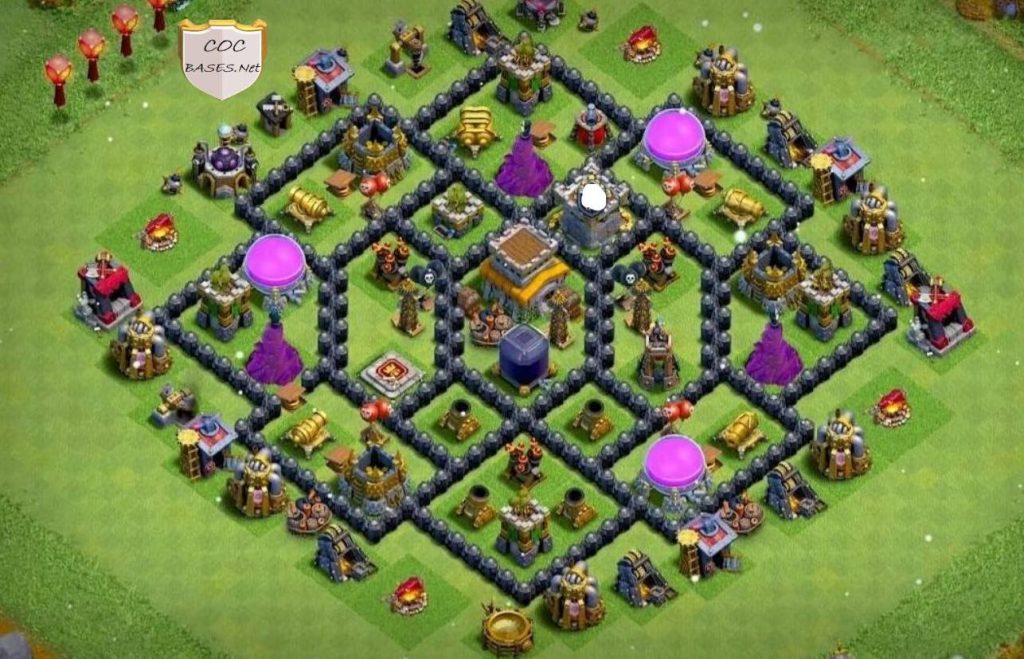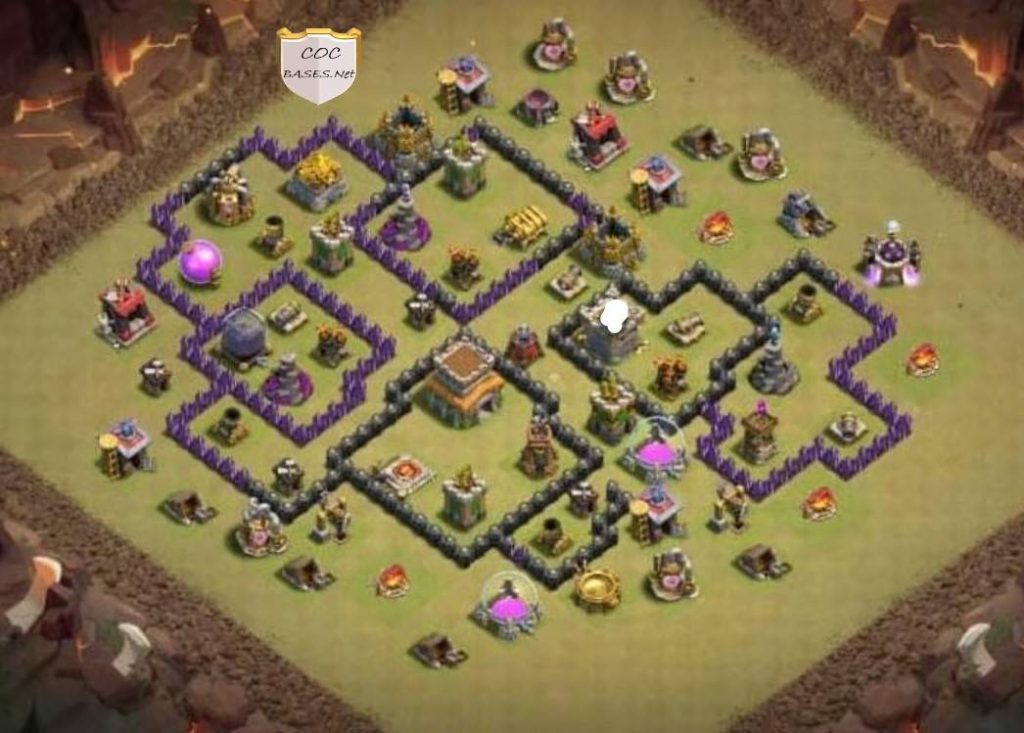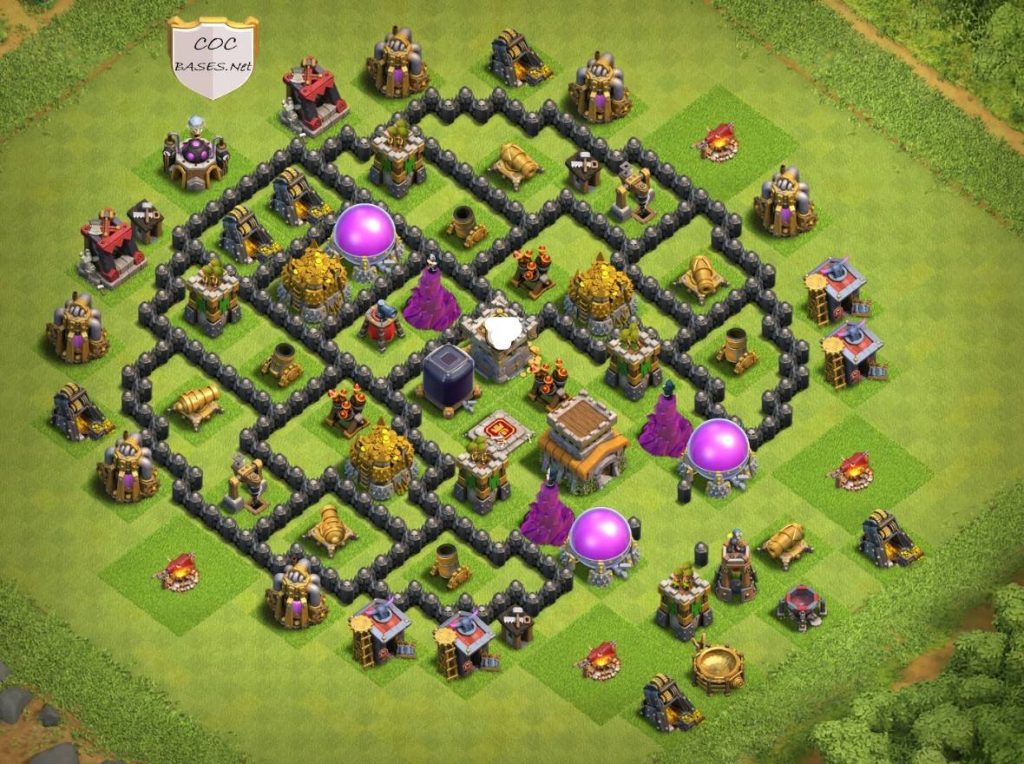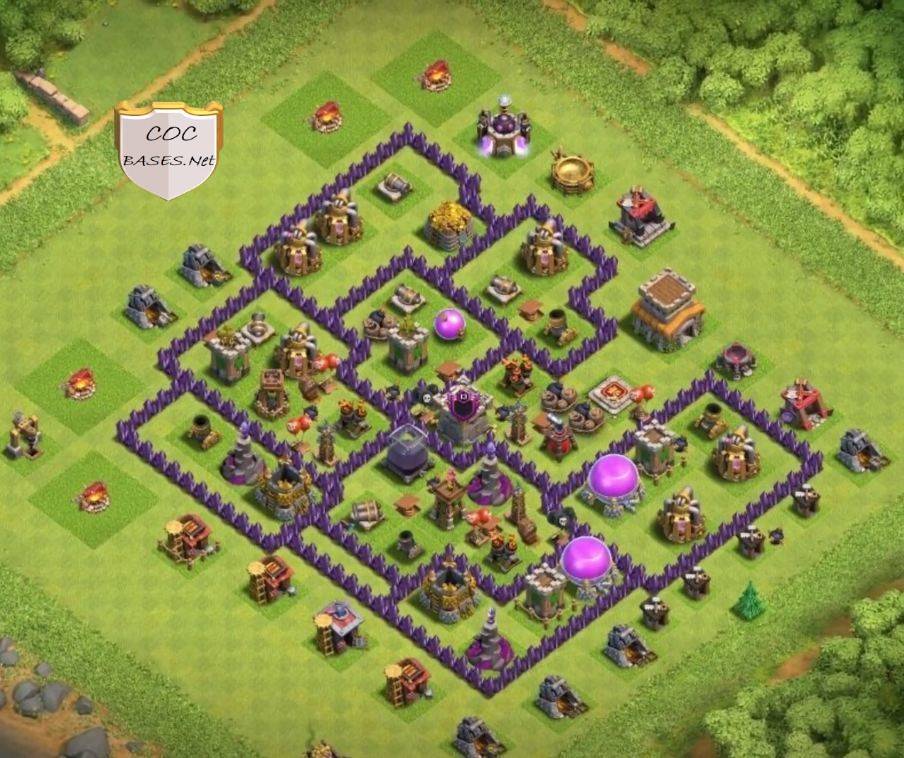 Clash of Clans Town Hall 8 Max War Base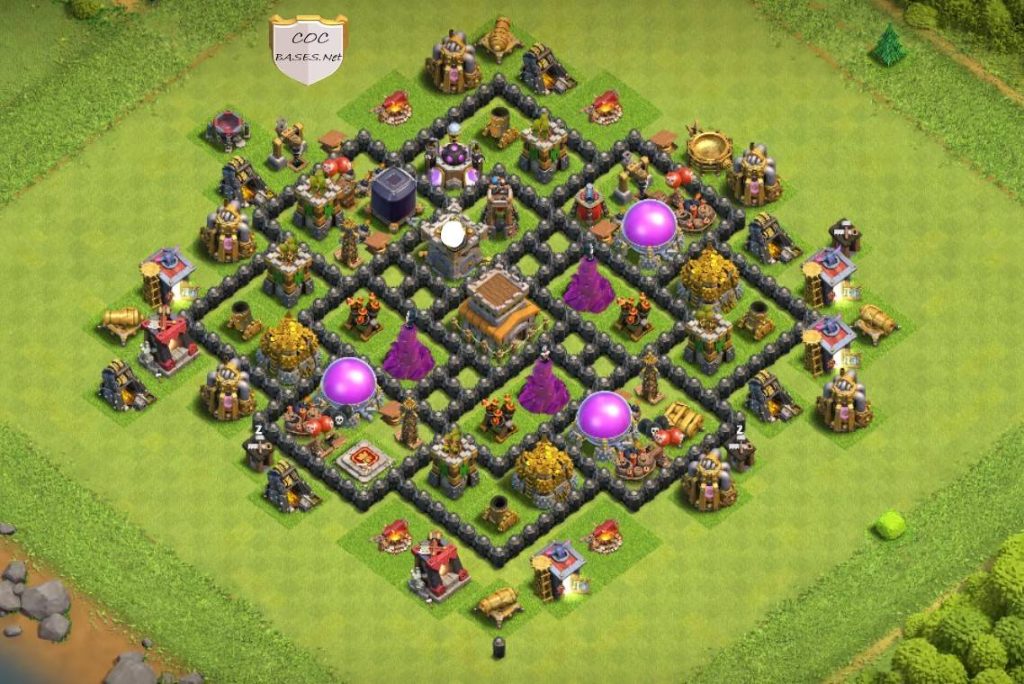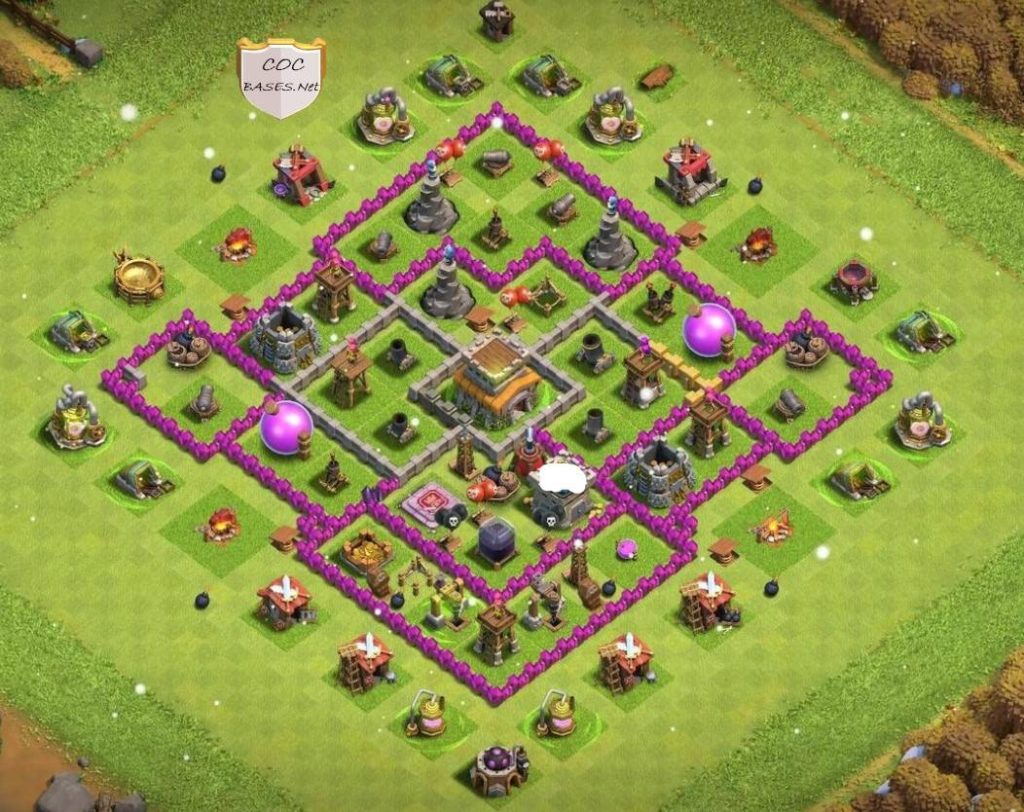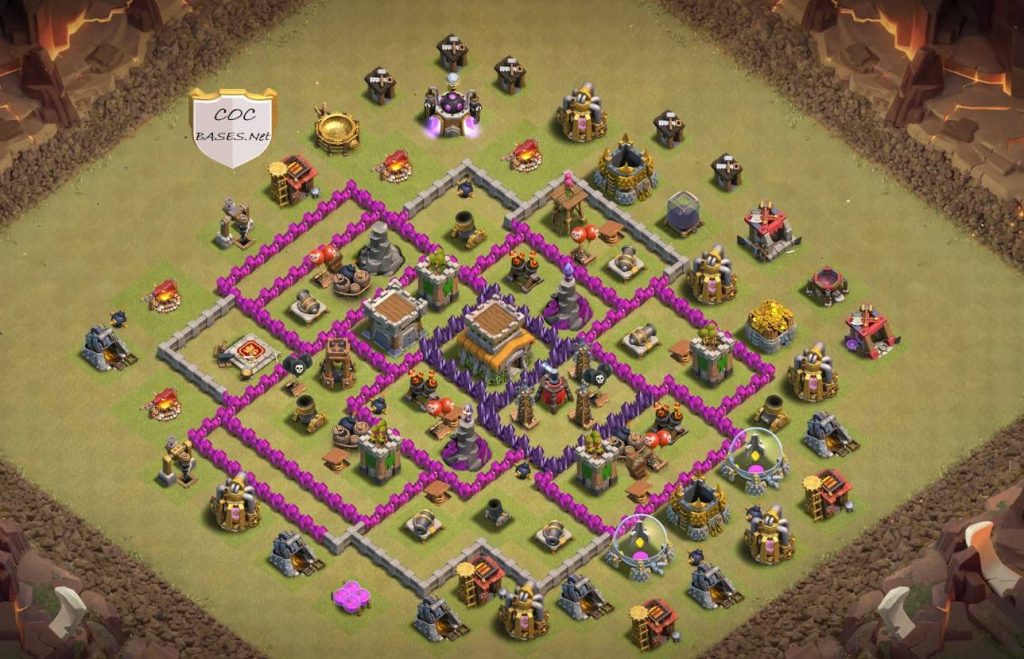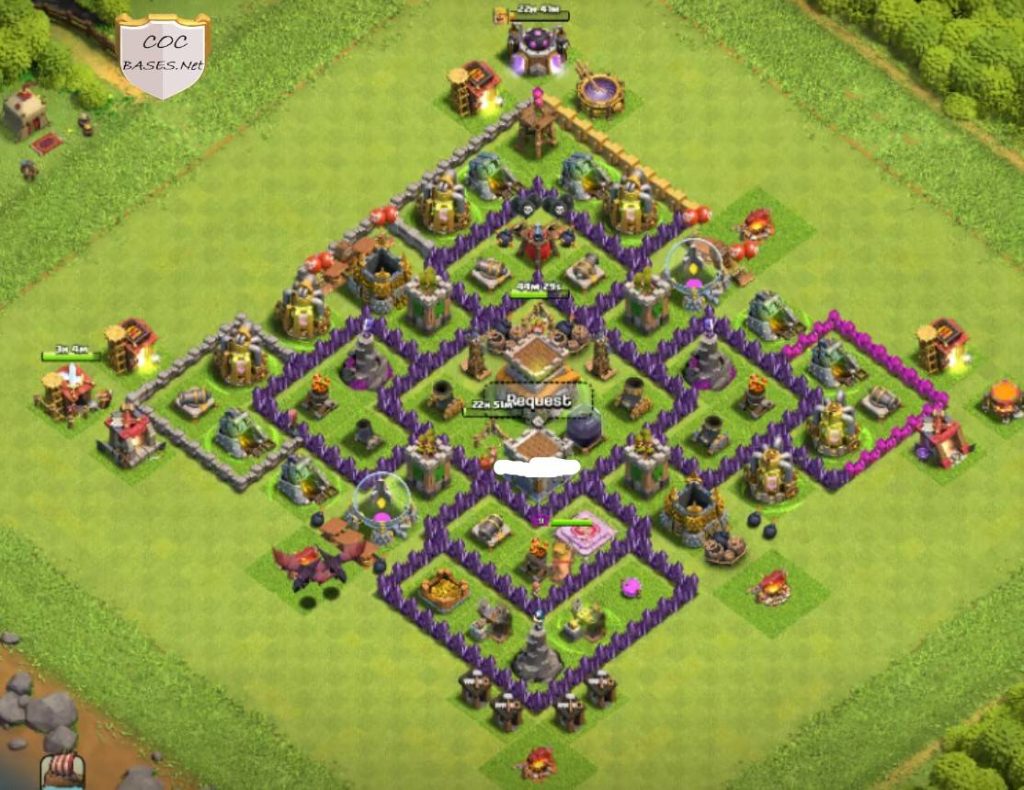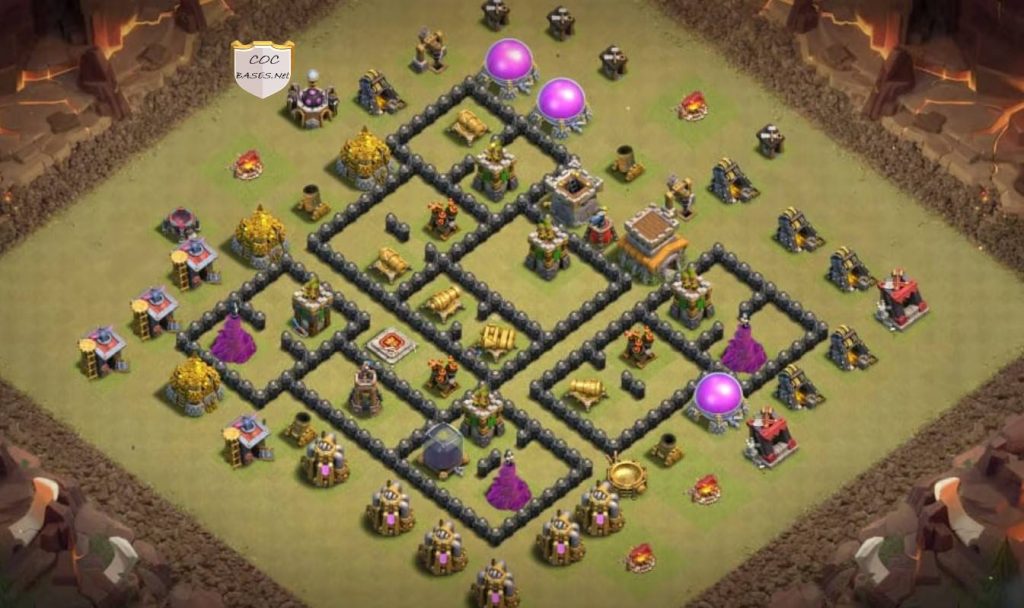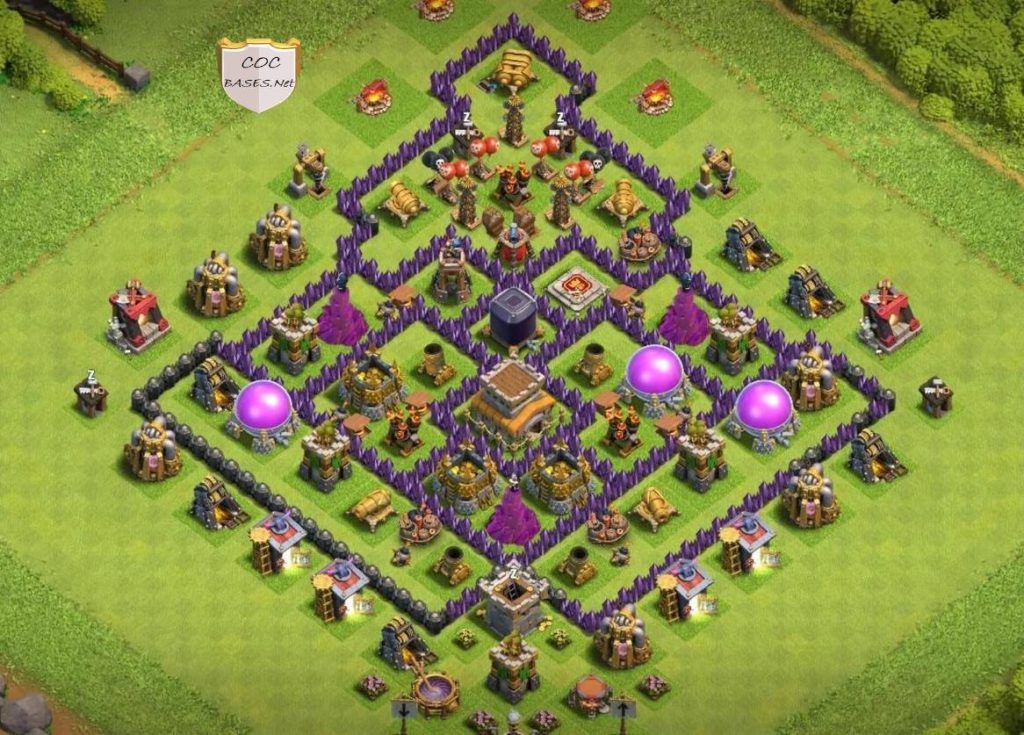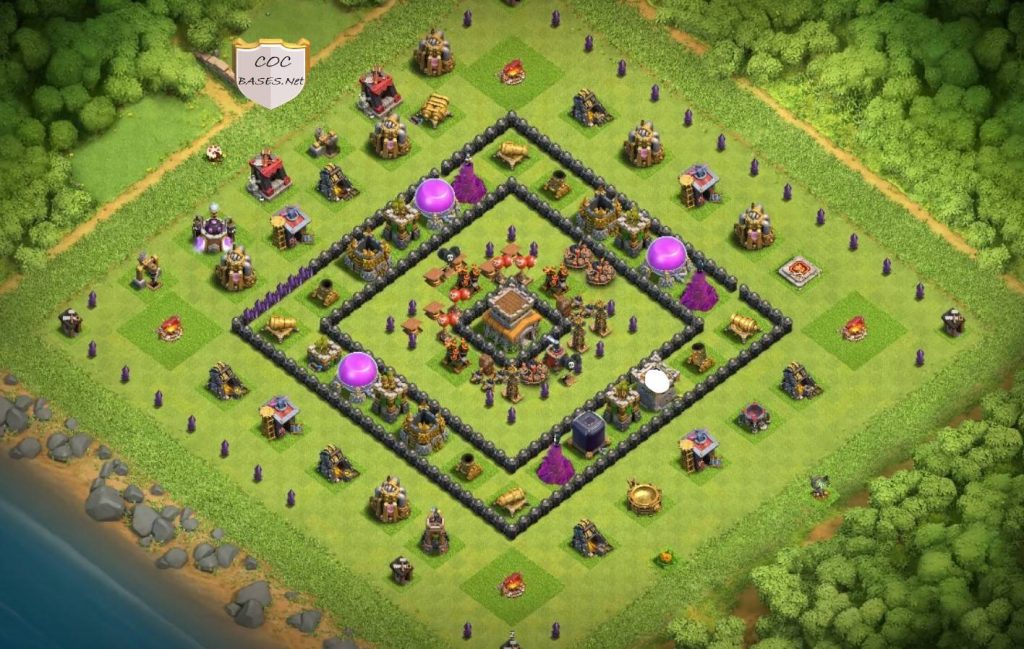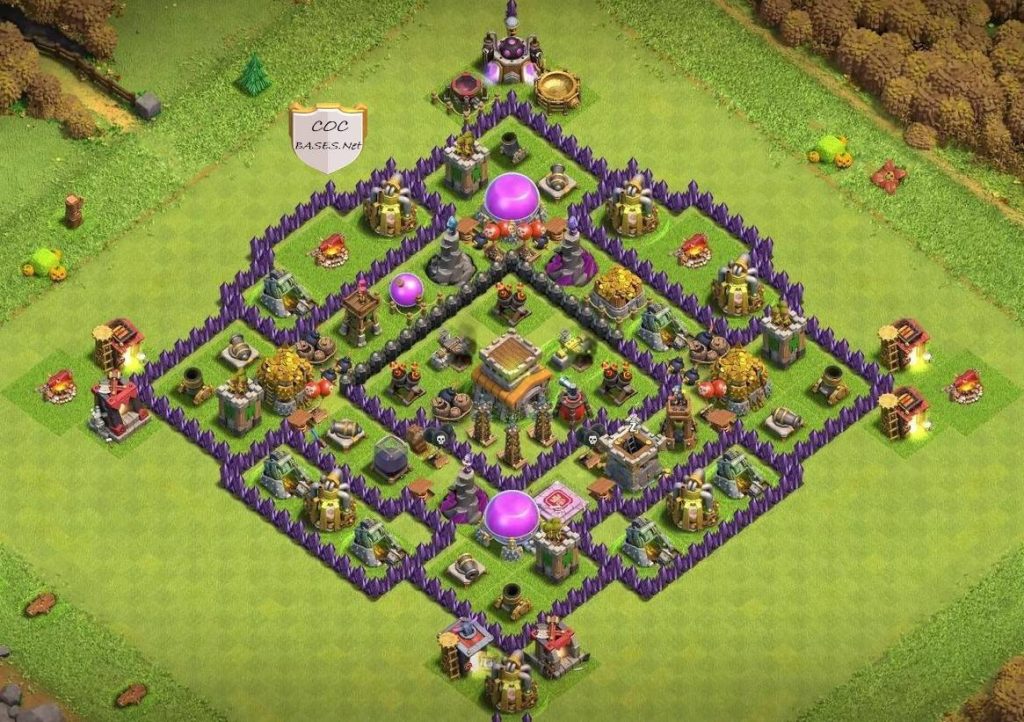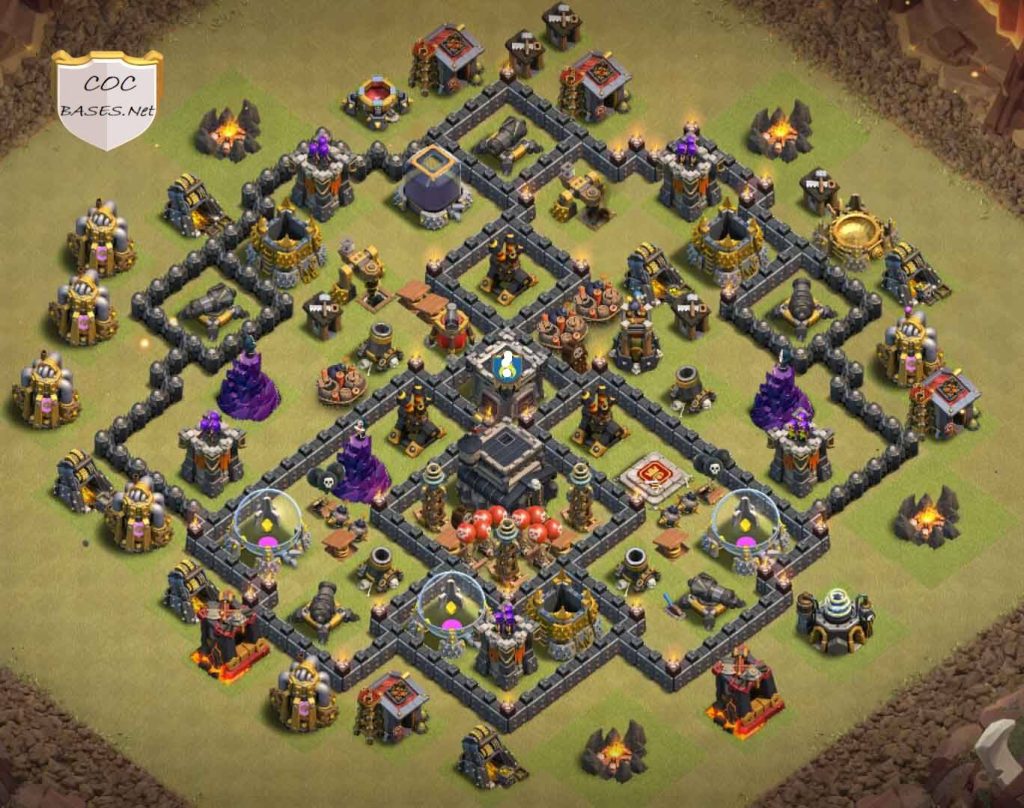 COC Anti Ground TH8 War Base Link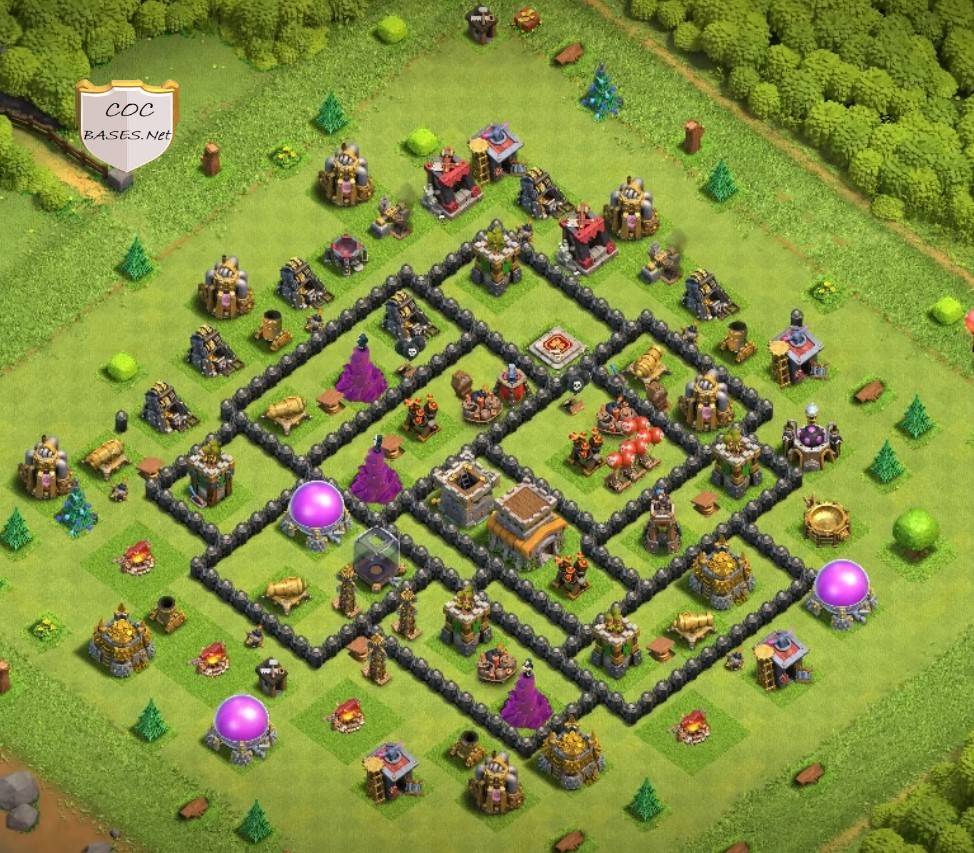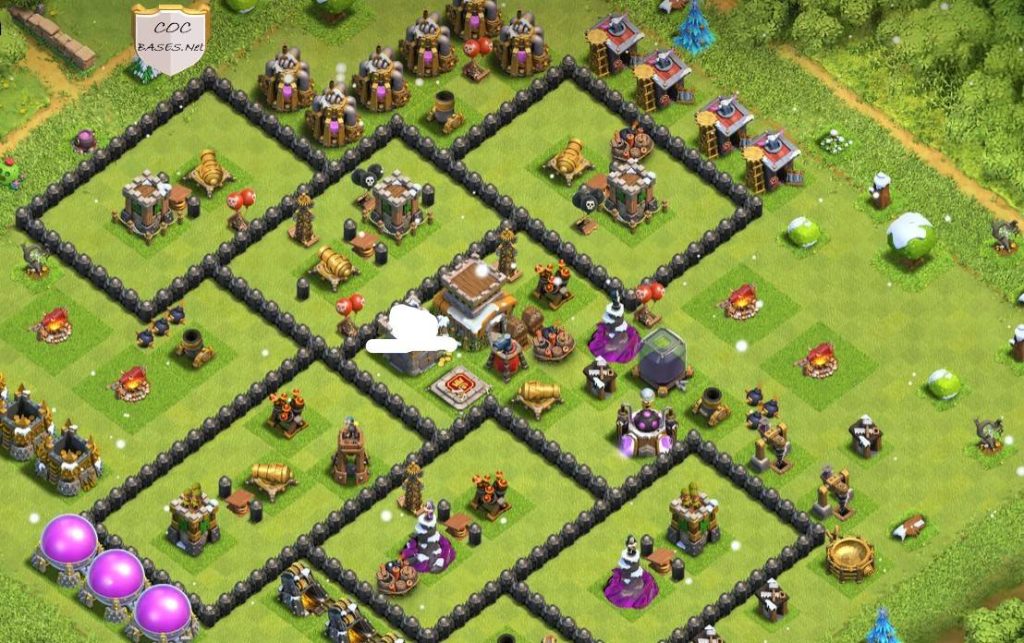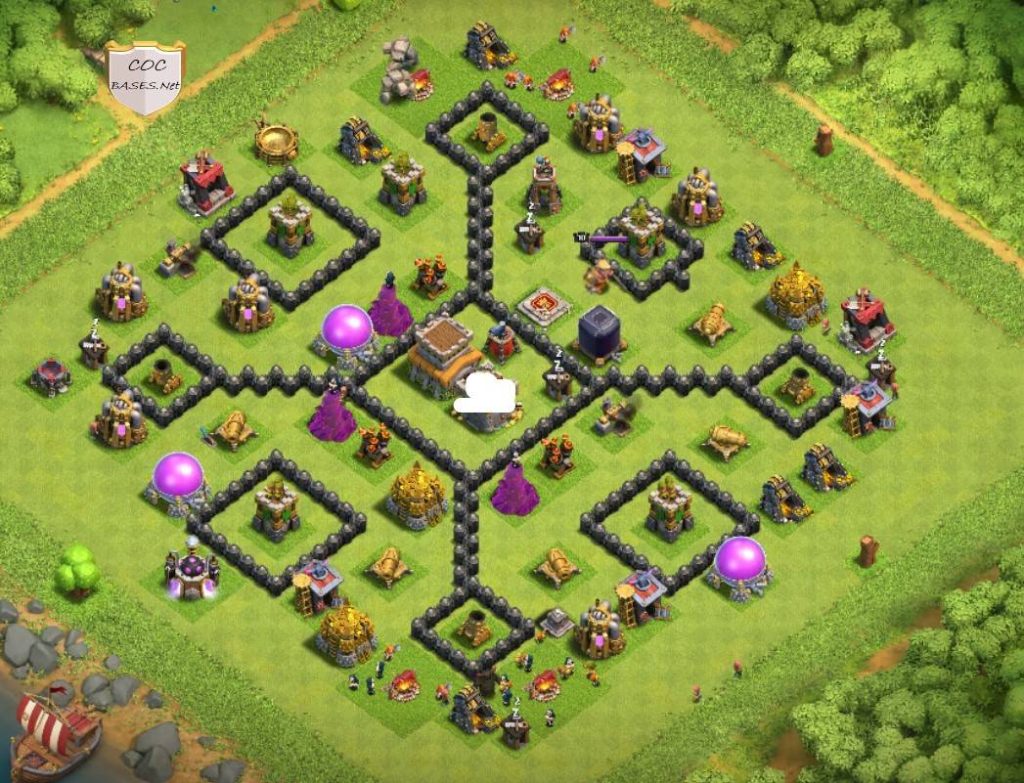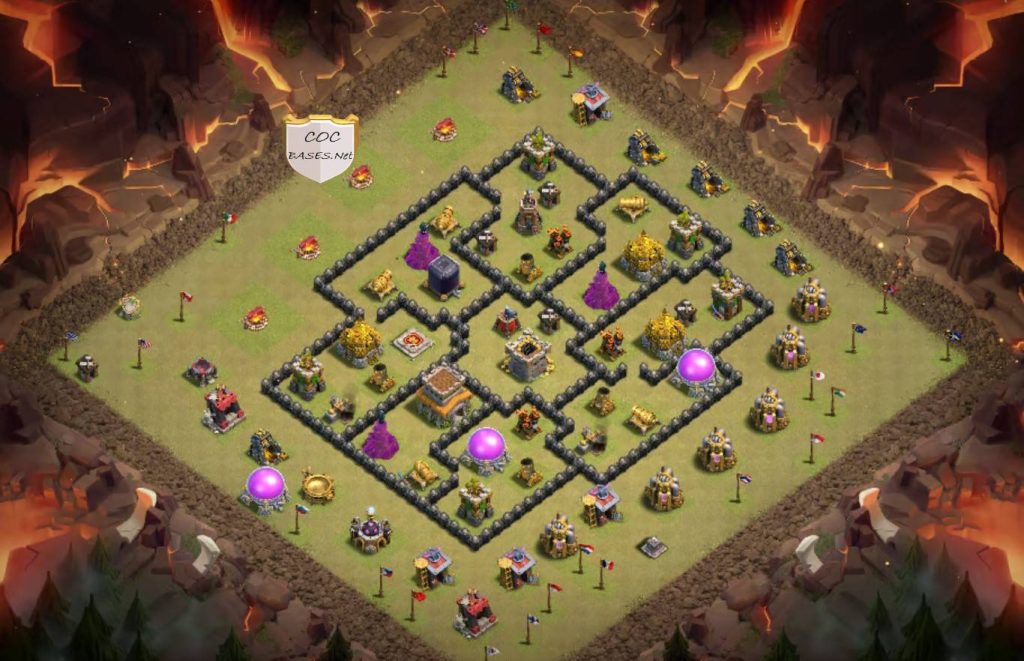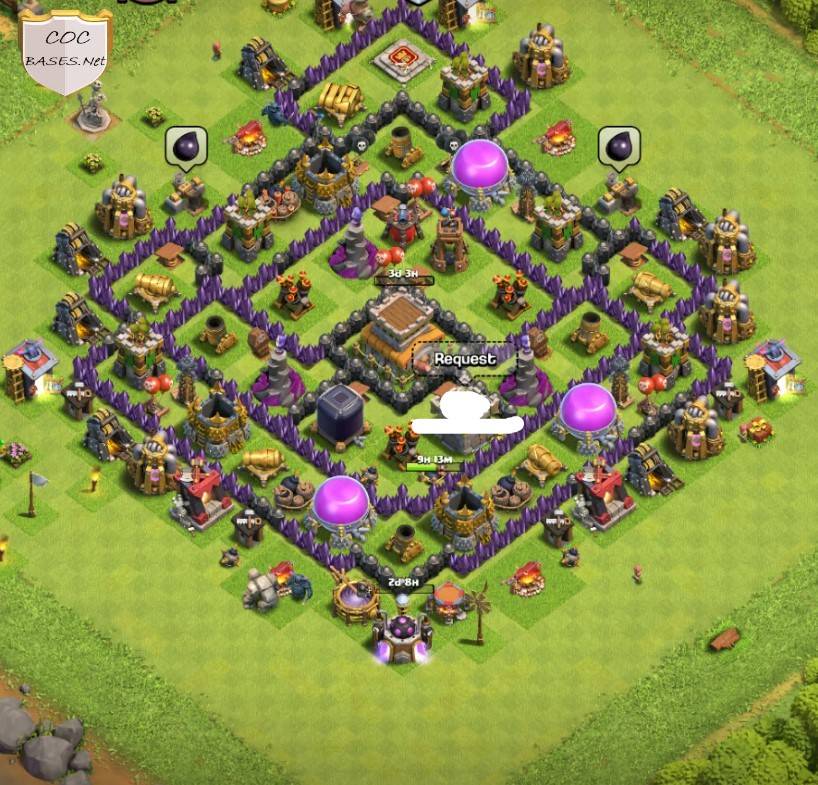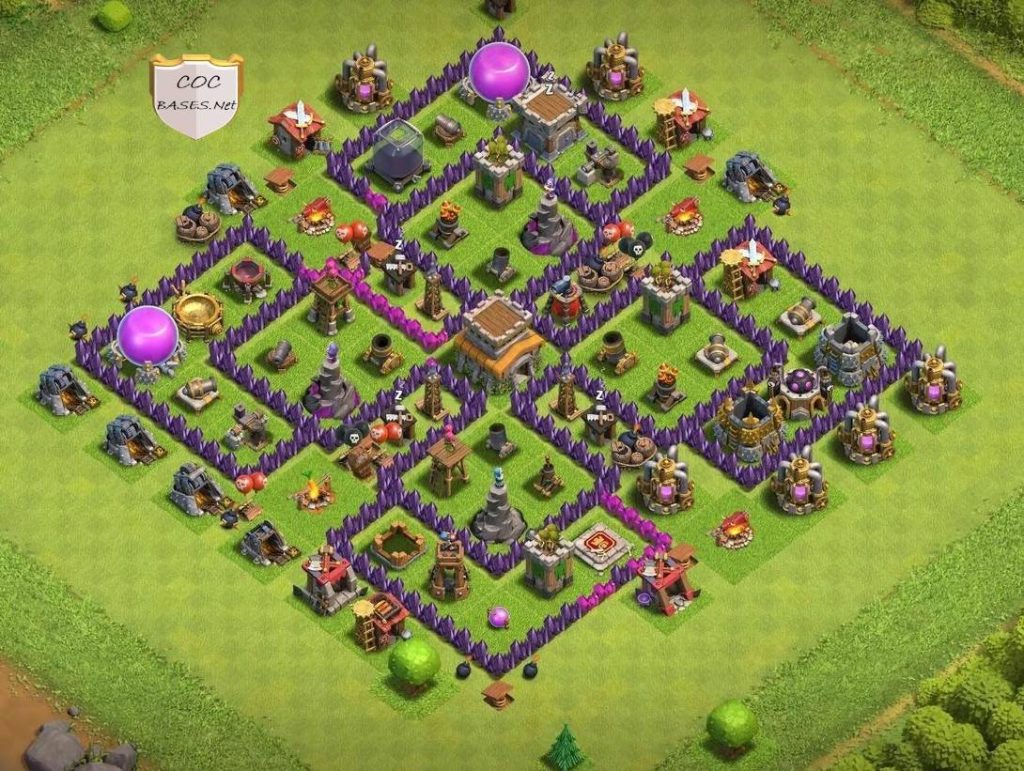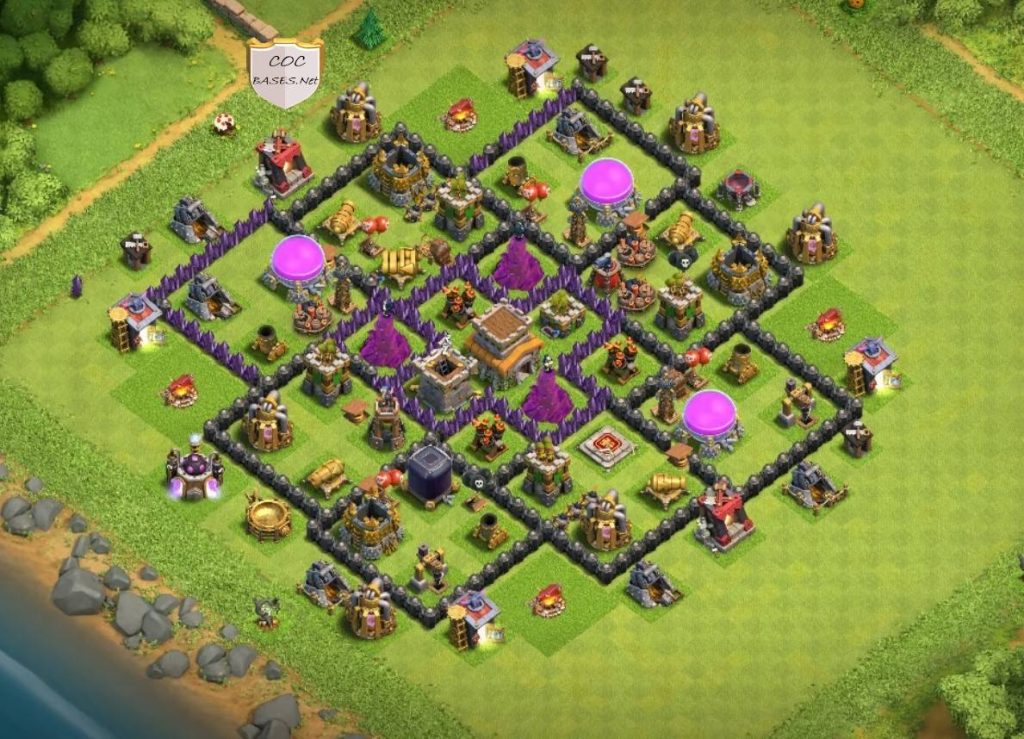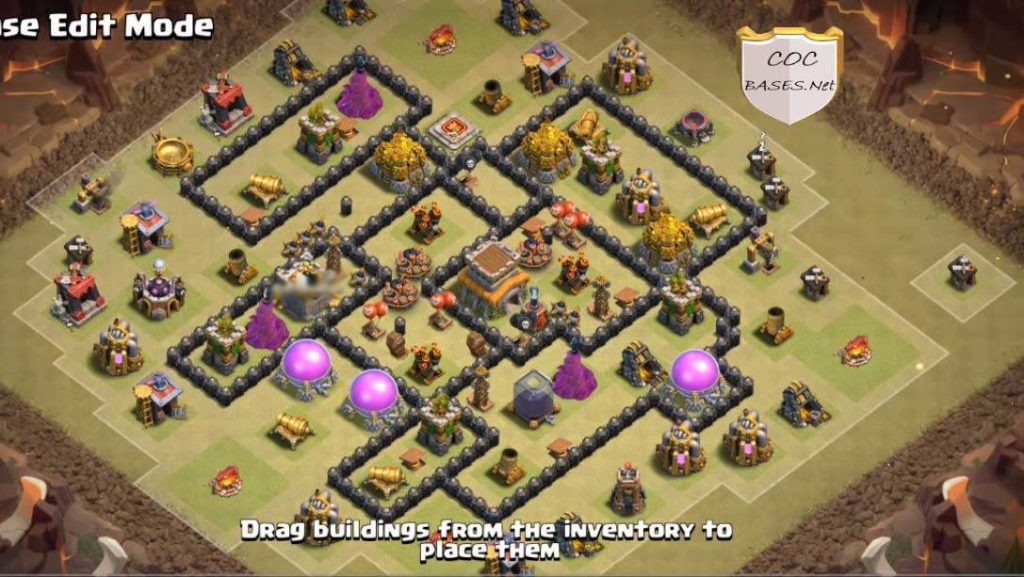 Anti Air TownHall 8 War Base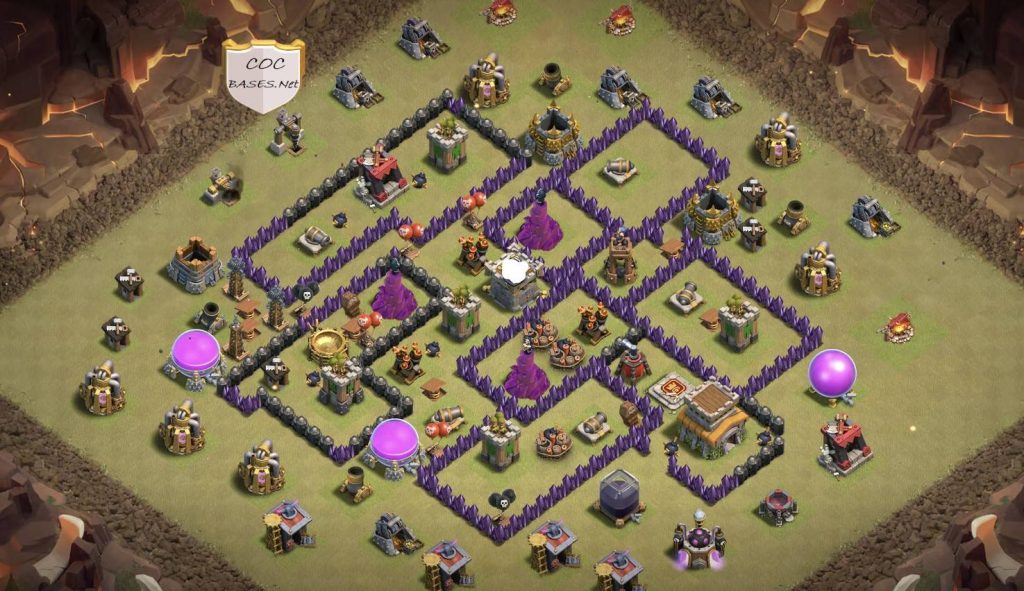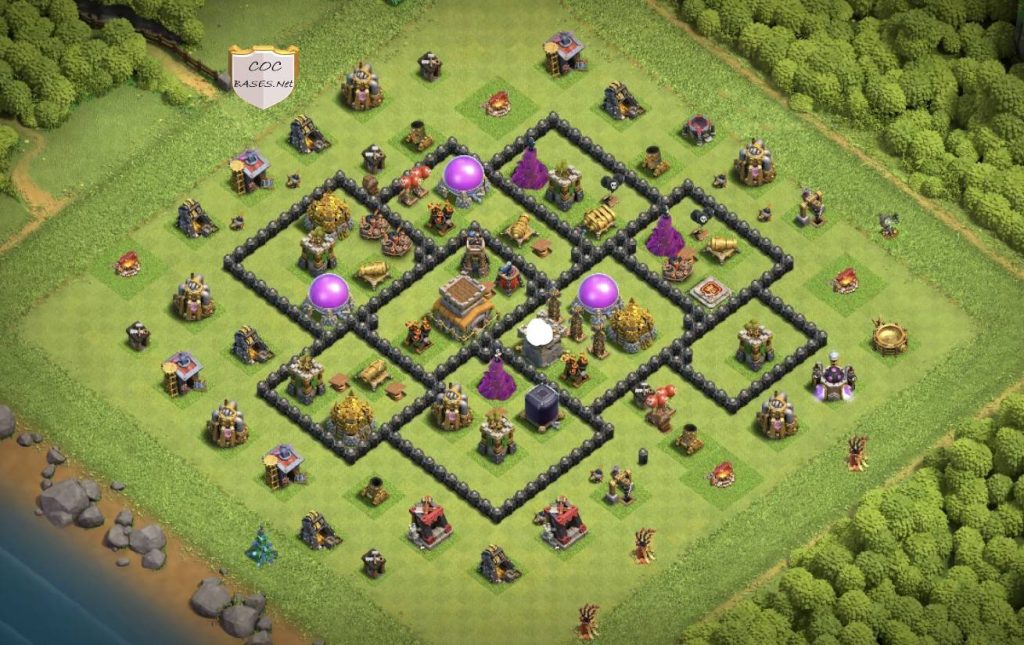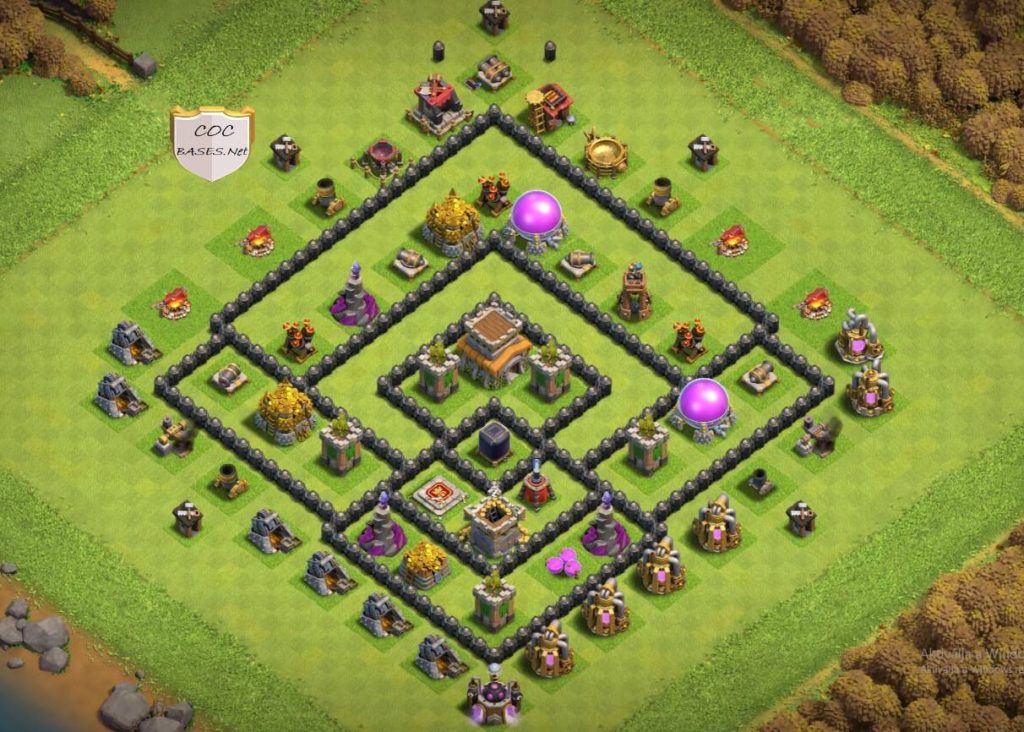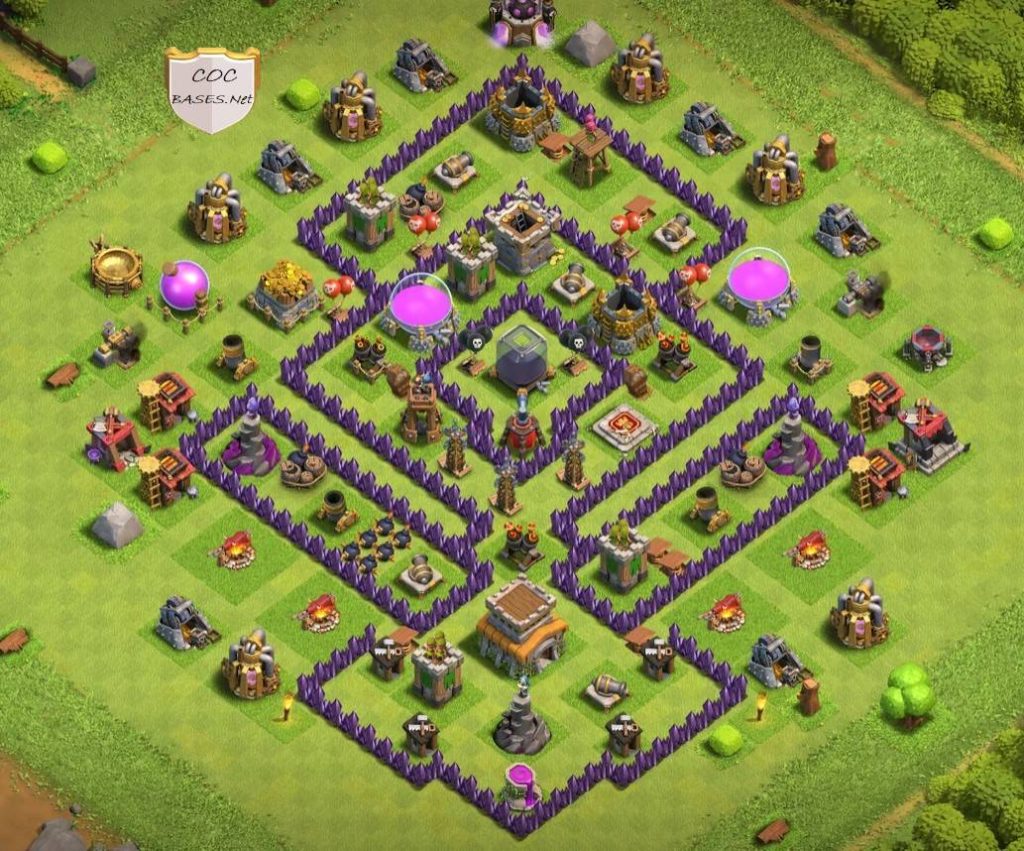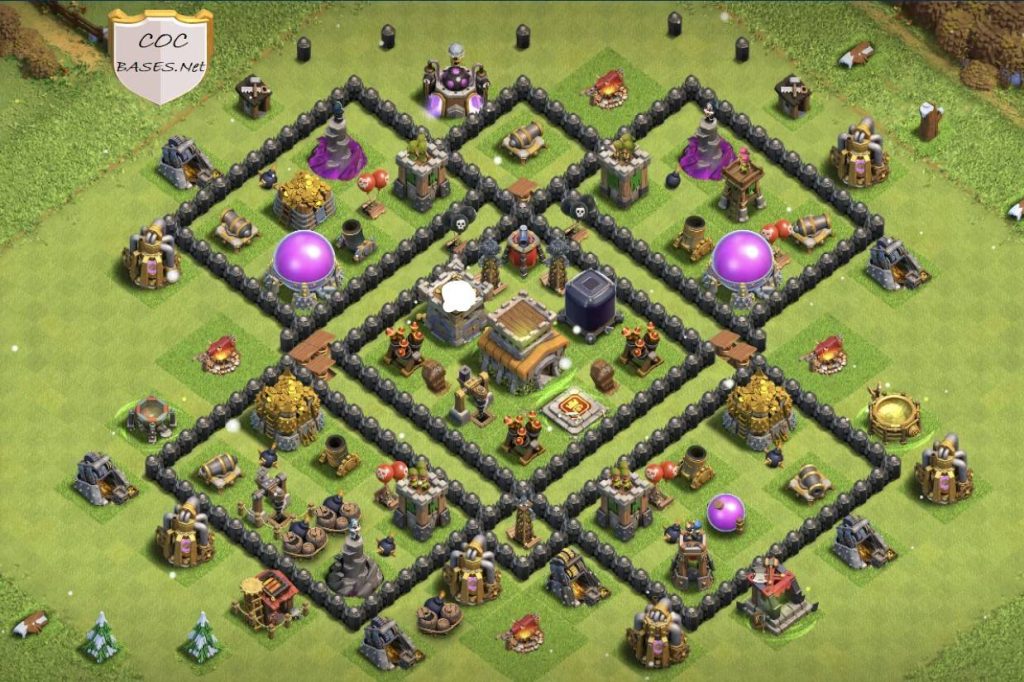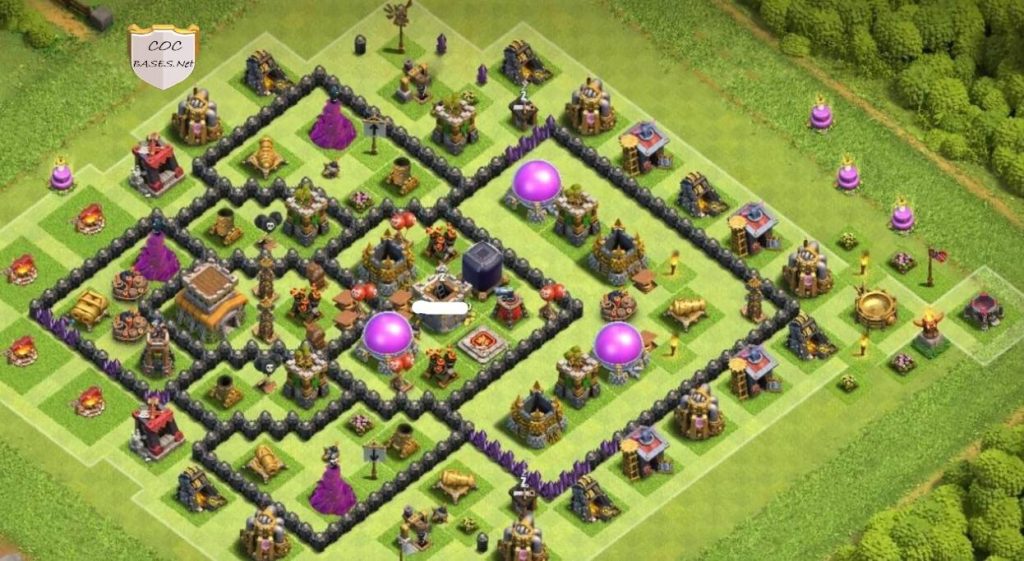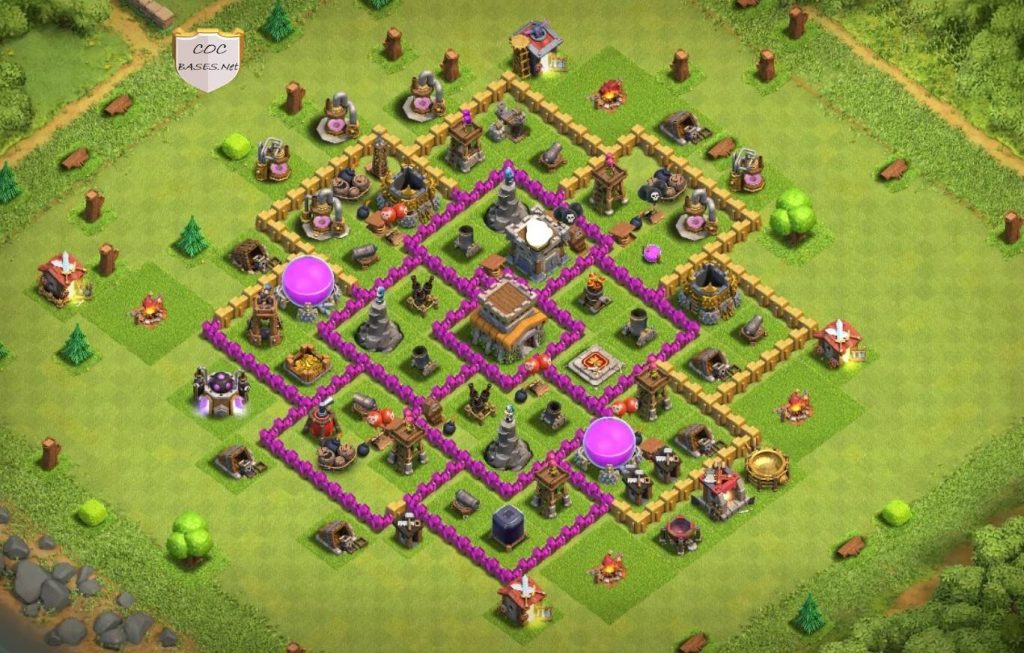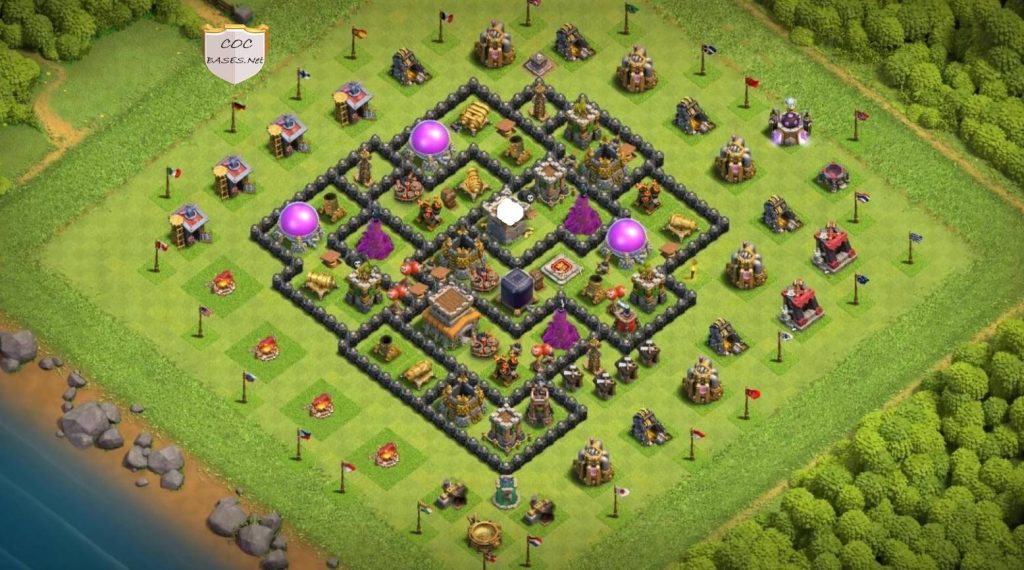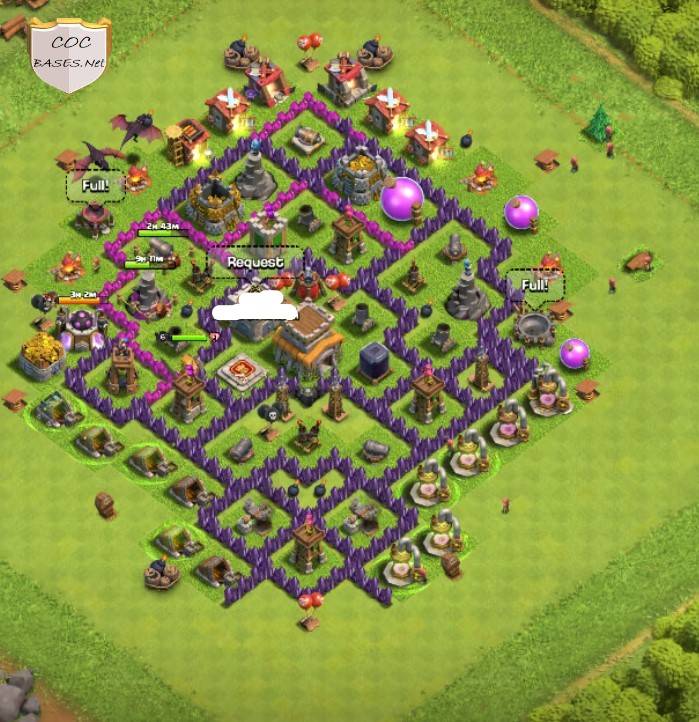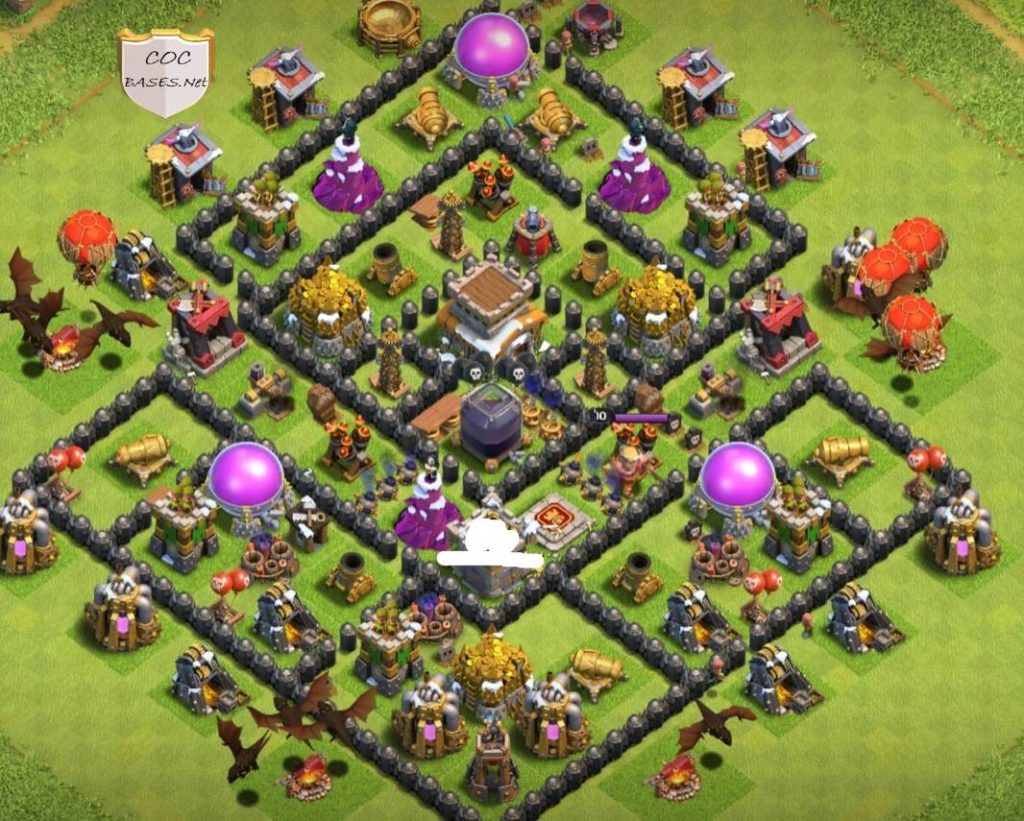 Clash of Clans TH8 War Layout with Copy Link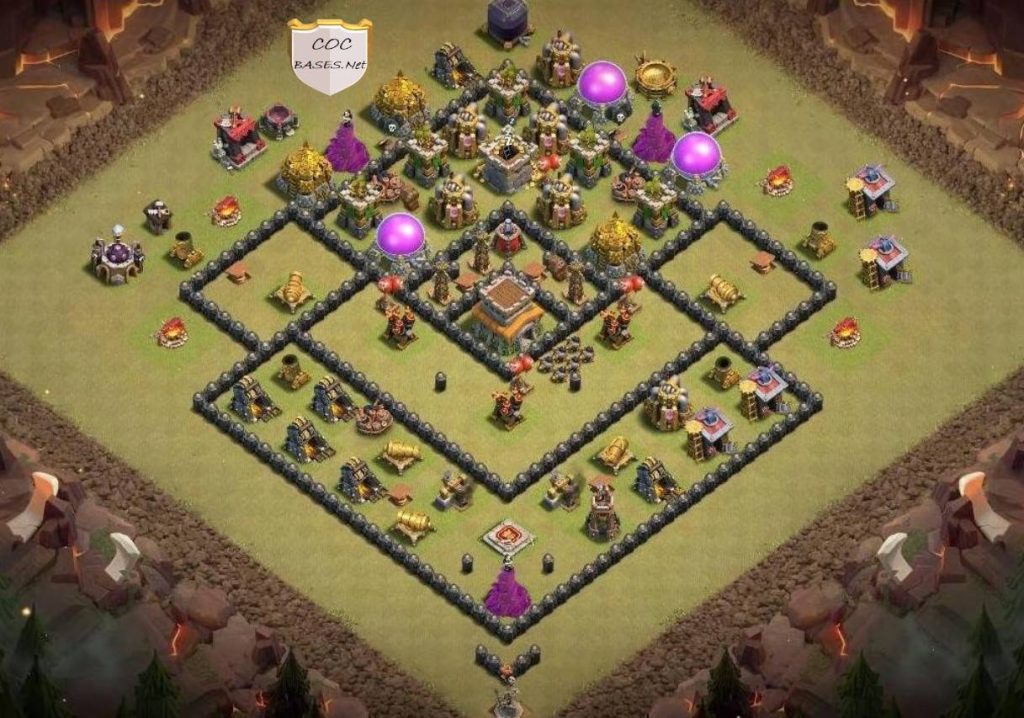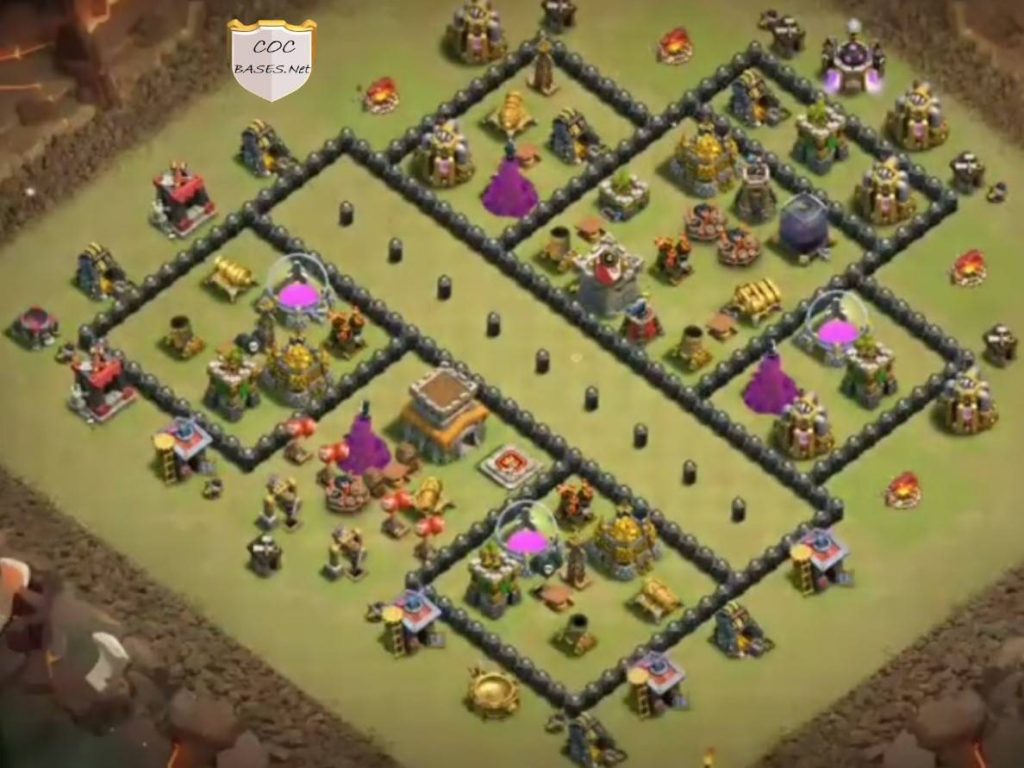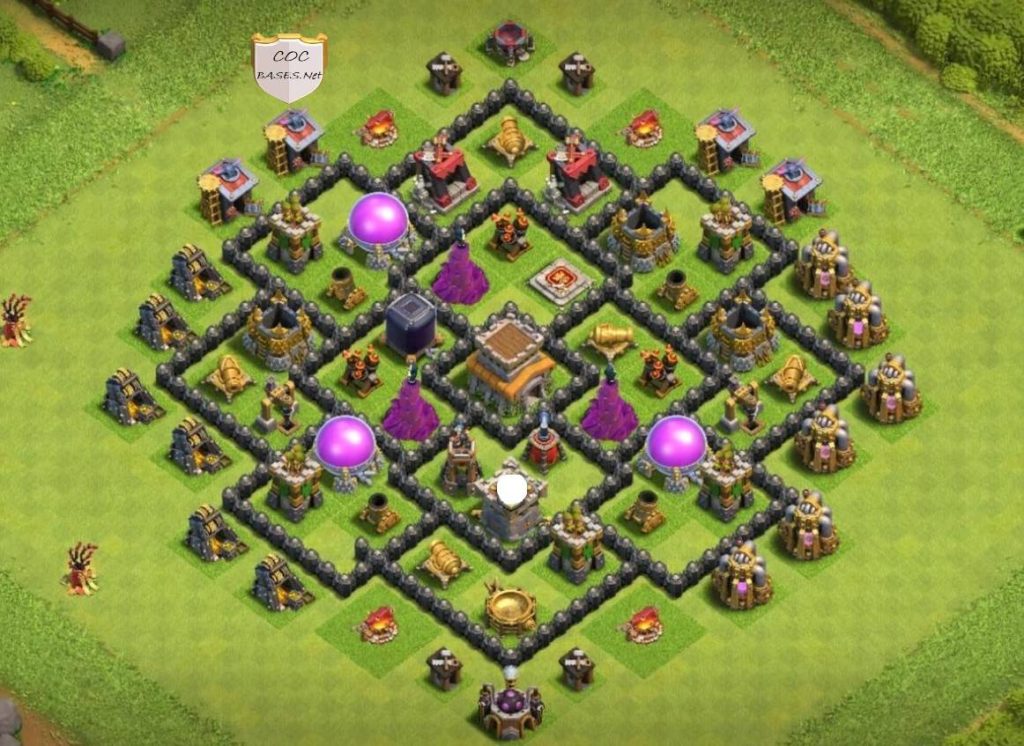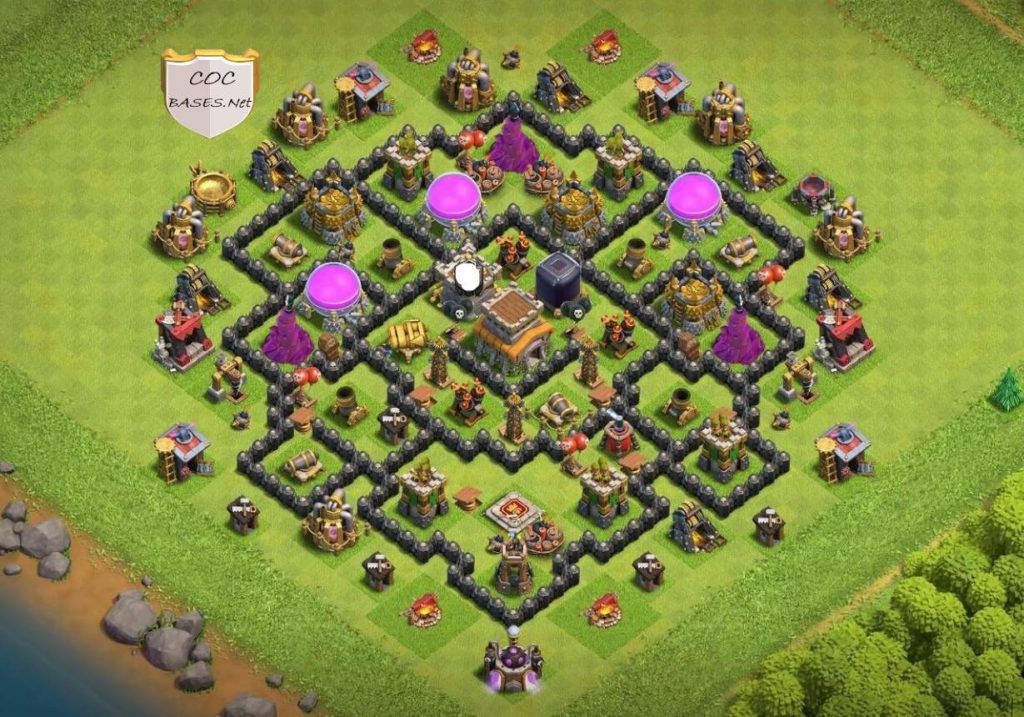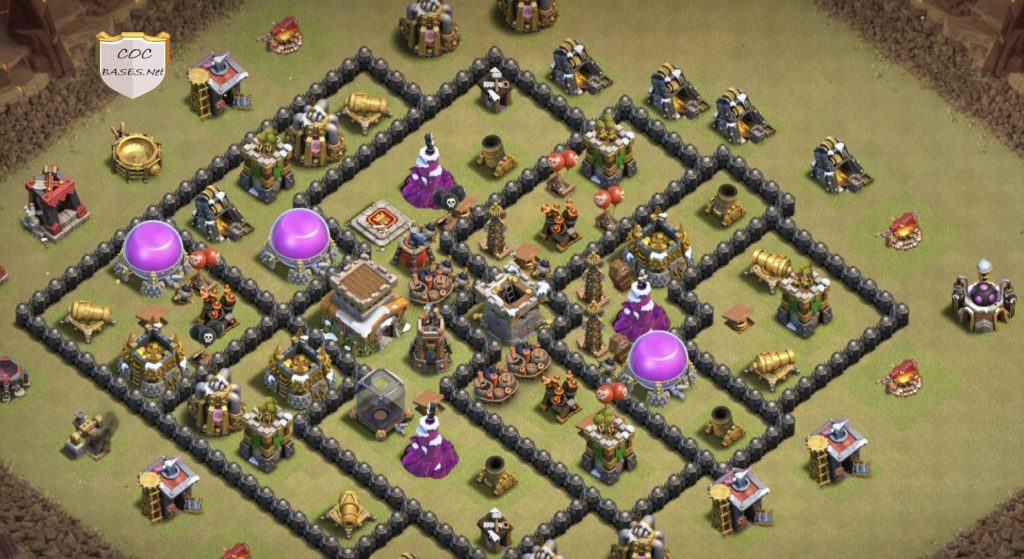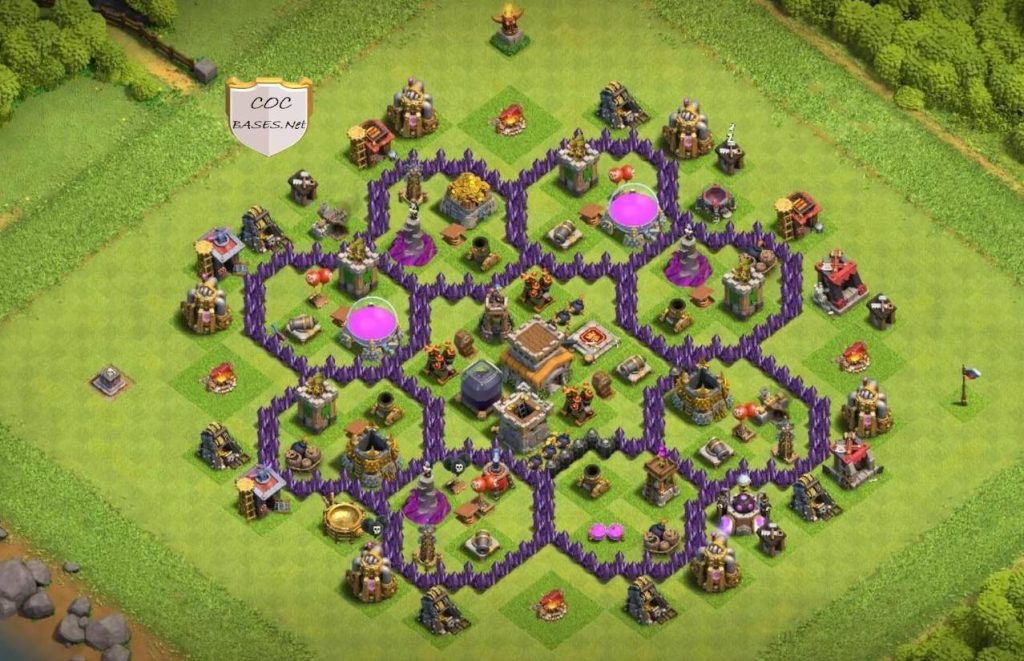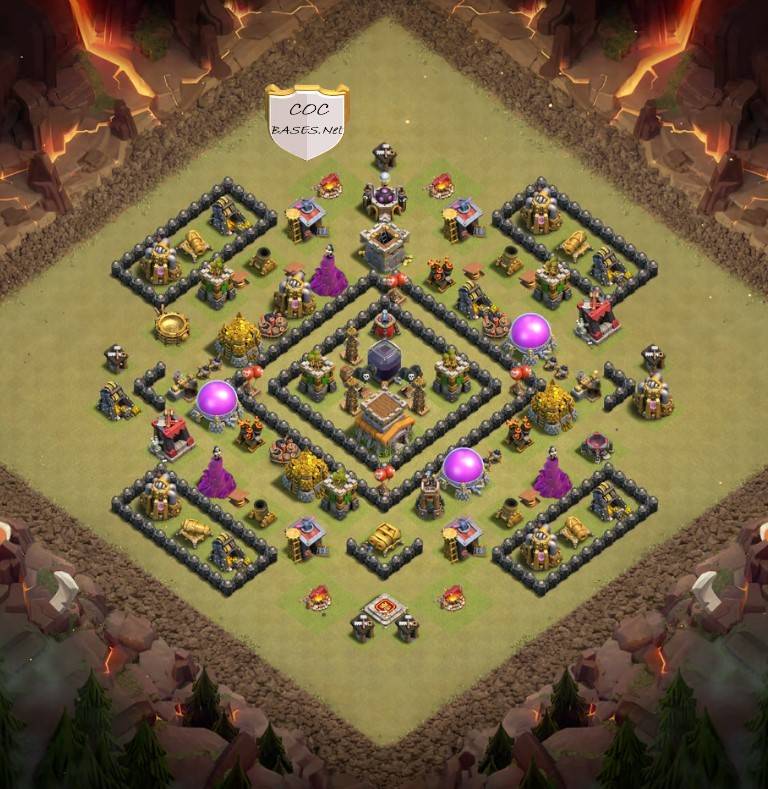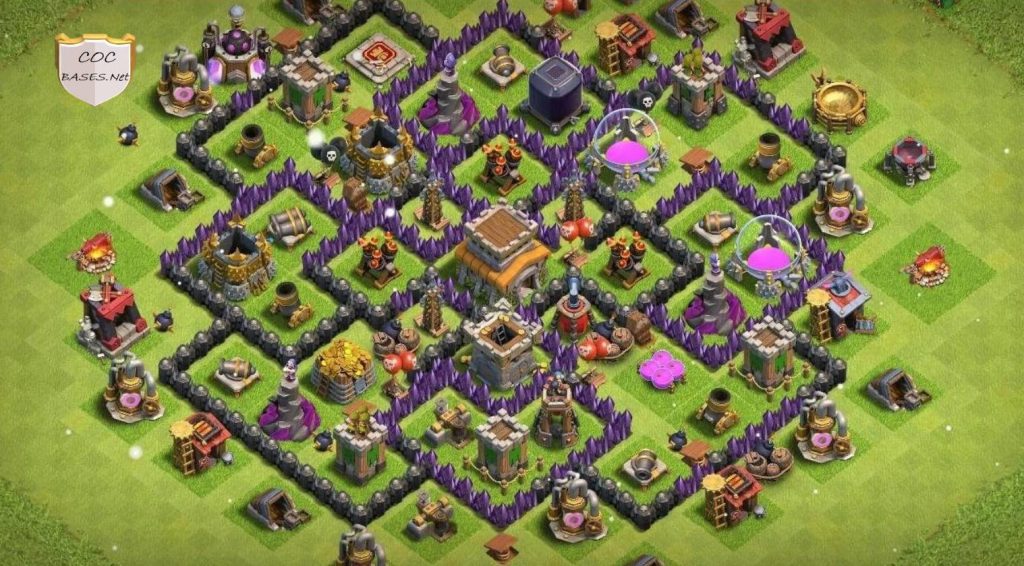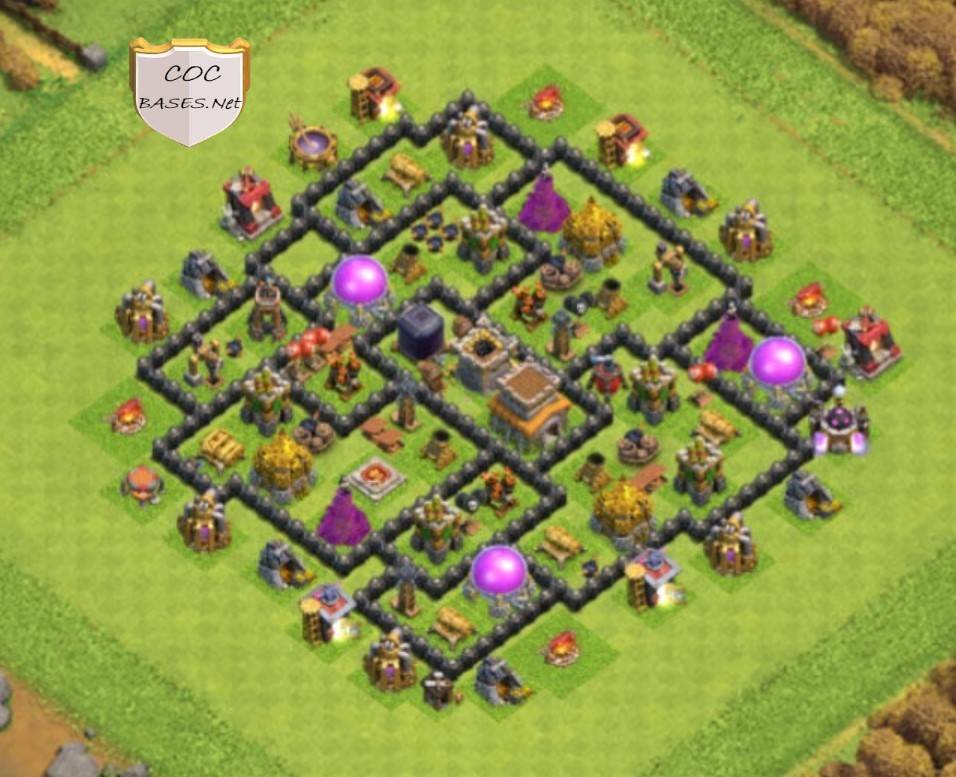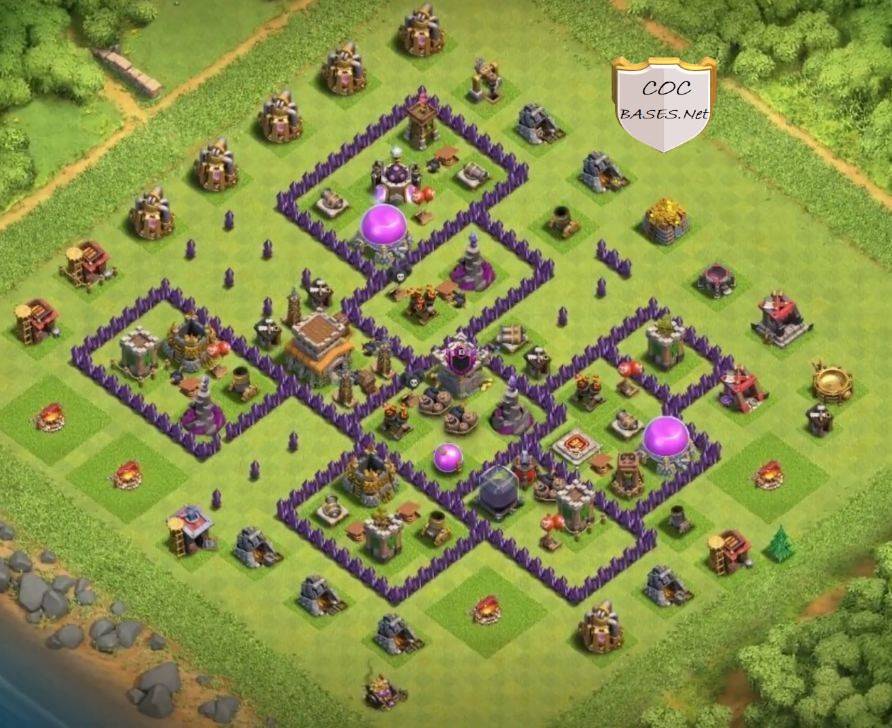 Town Hall 8 War Base Best Defense Layout Link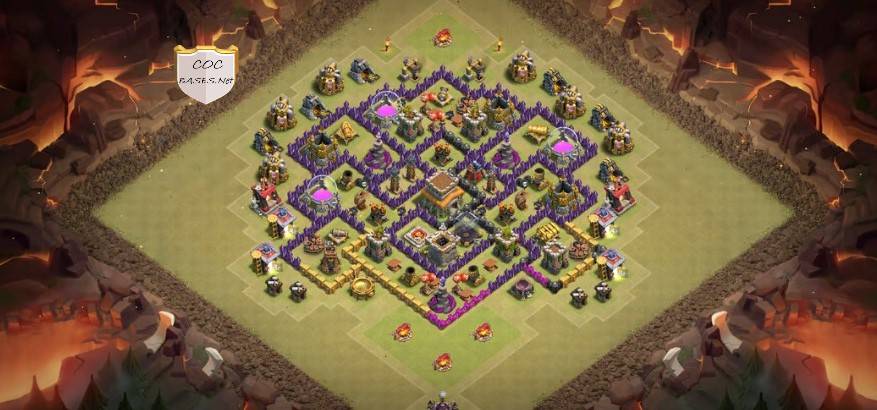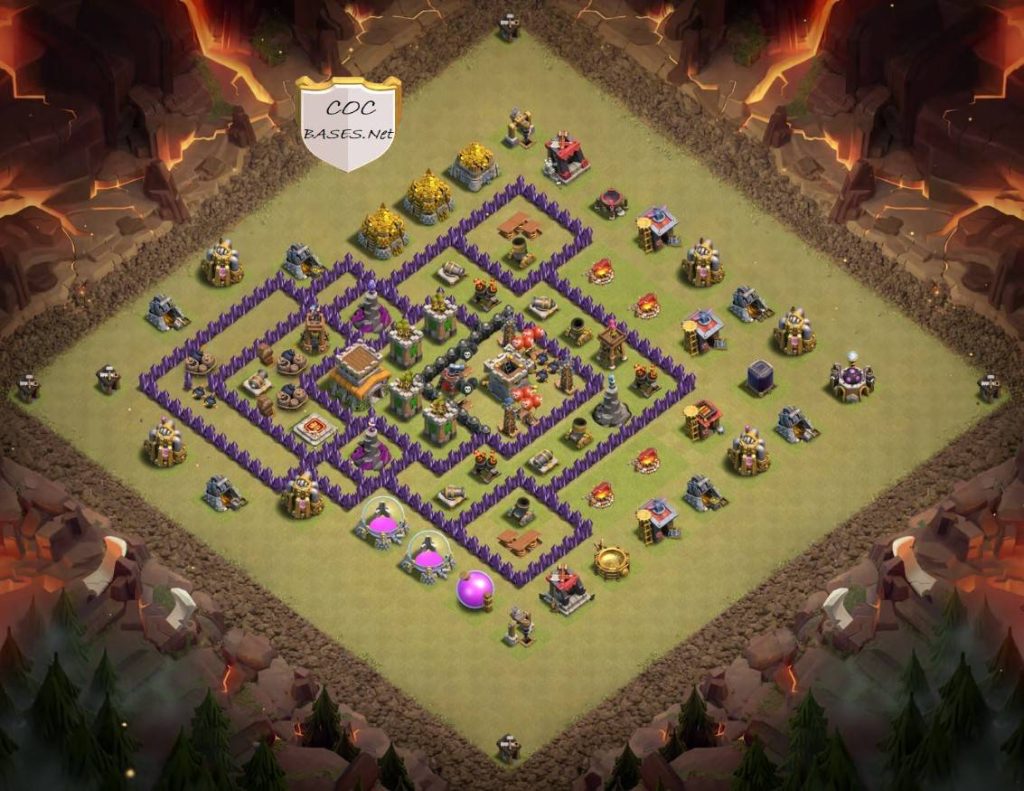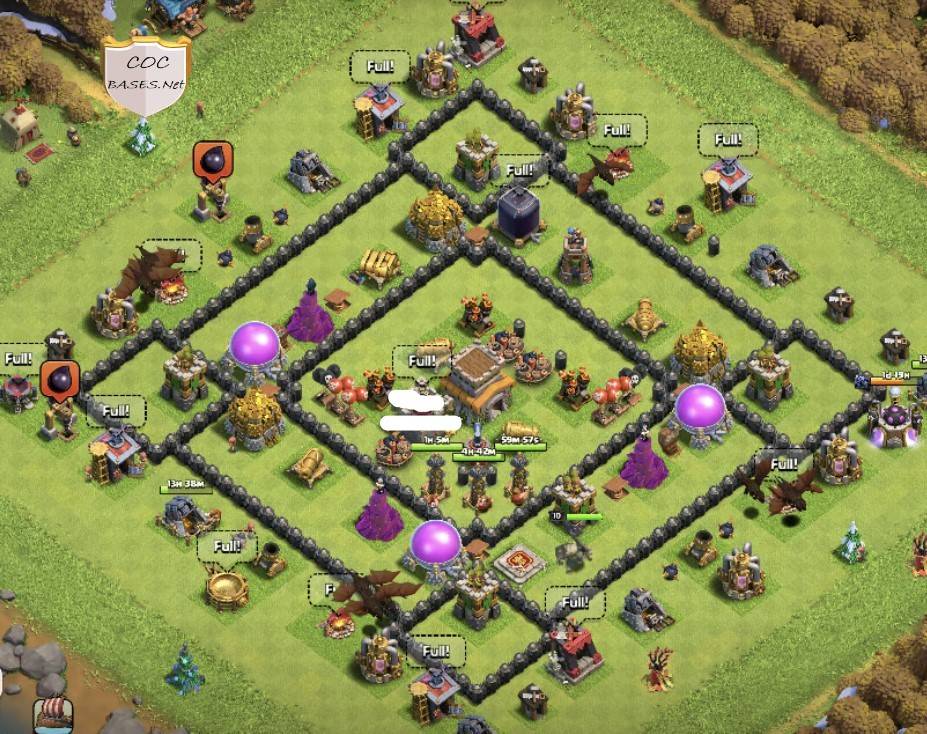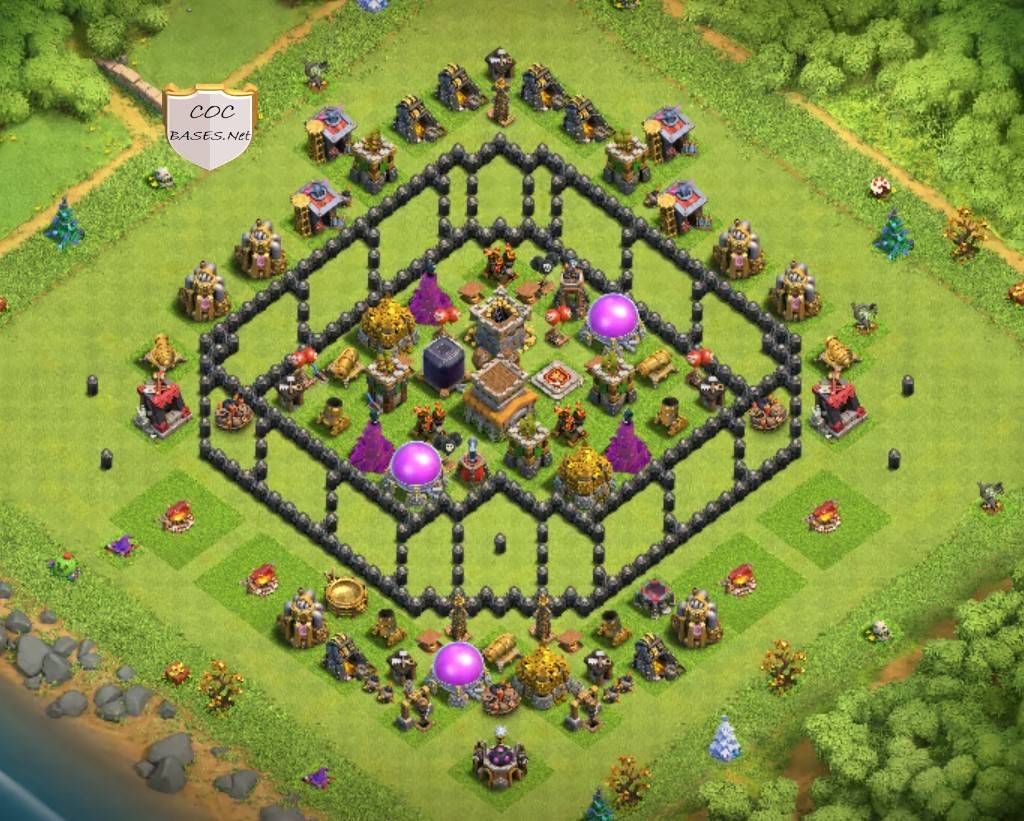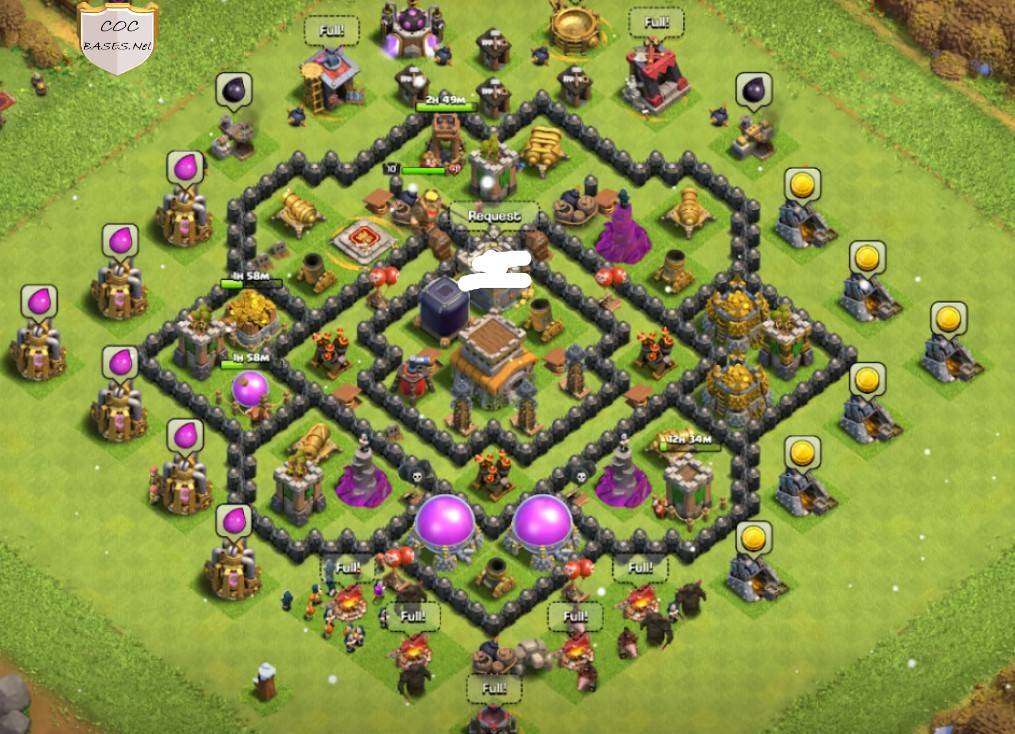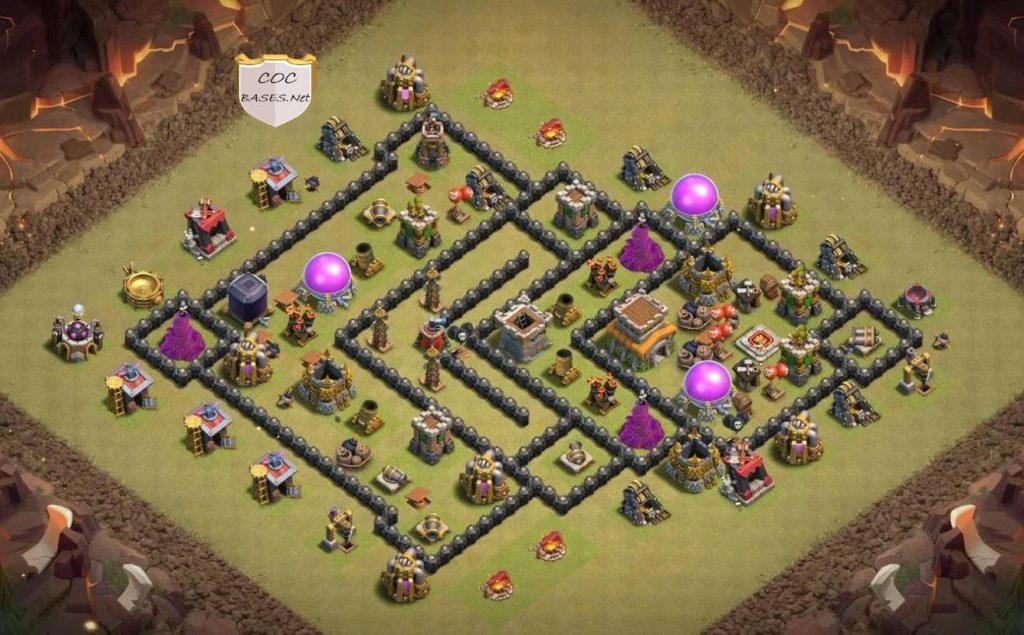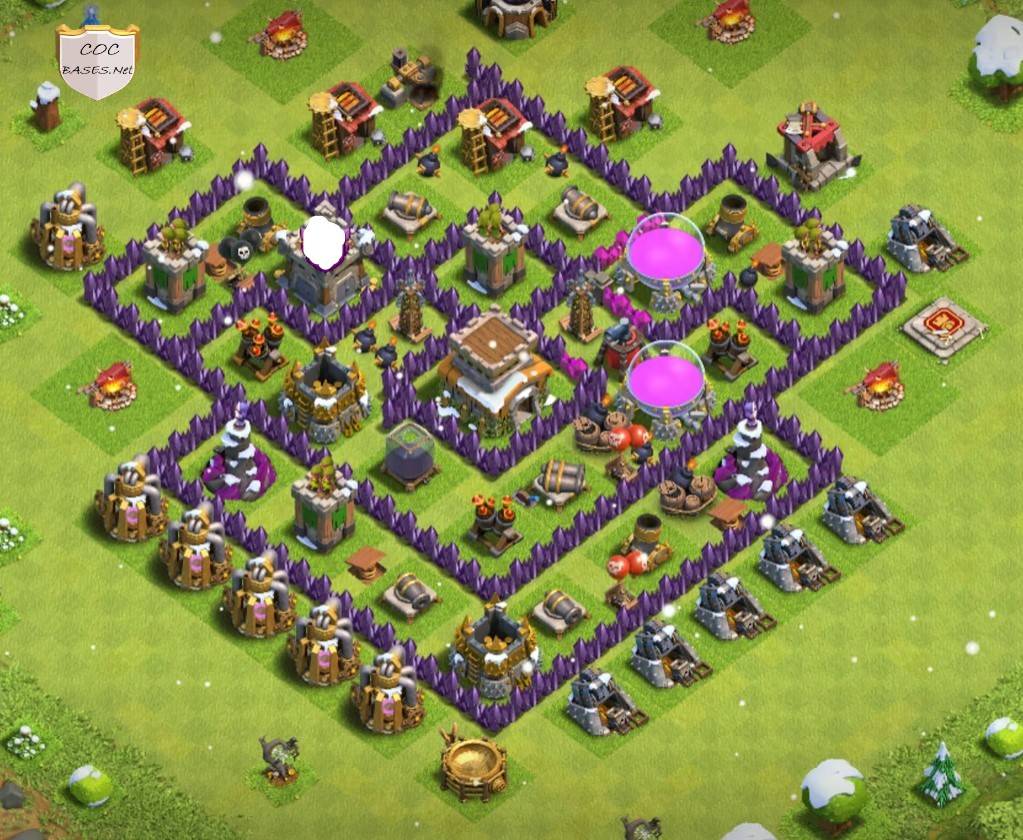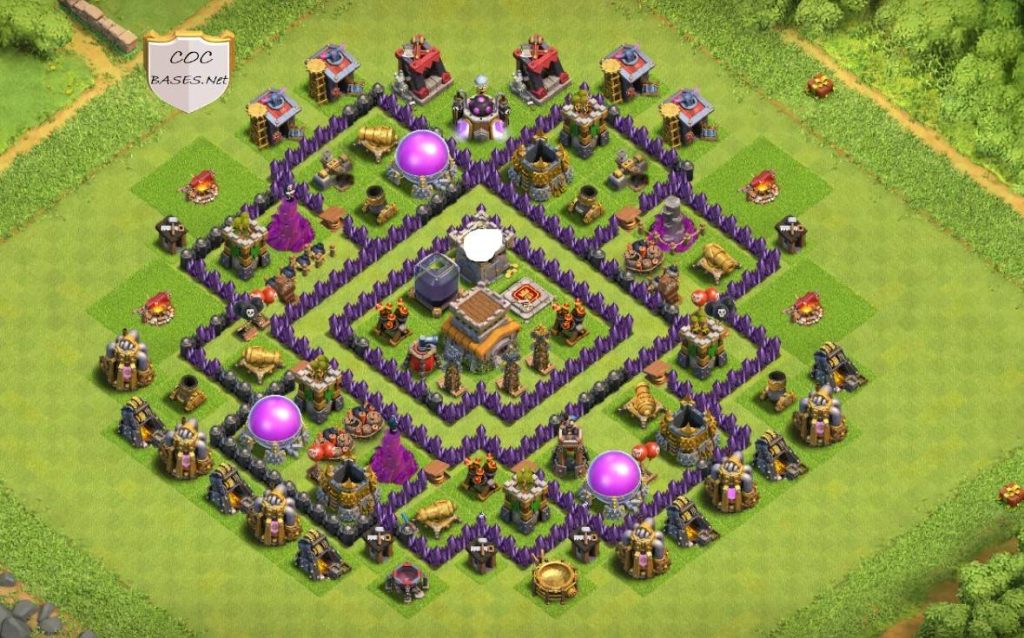 COC TH8 War Layout Base Copy Paste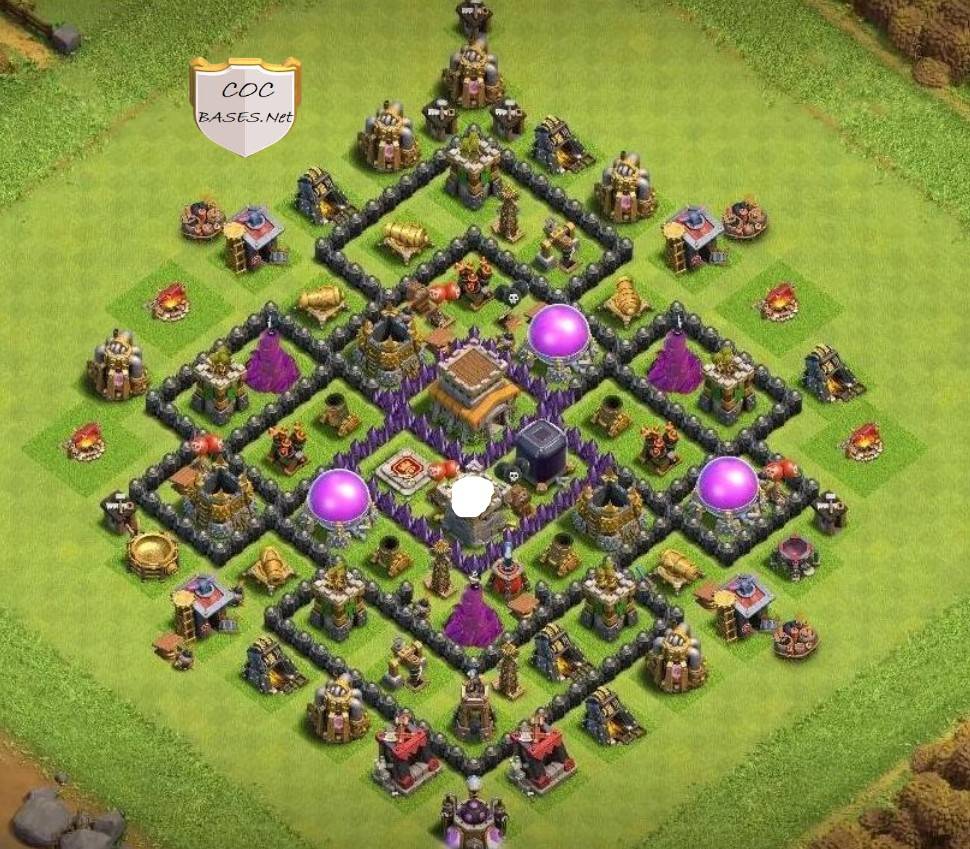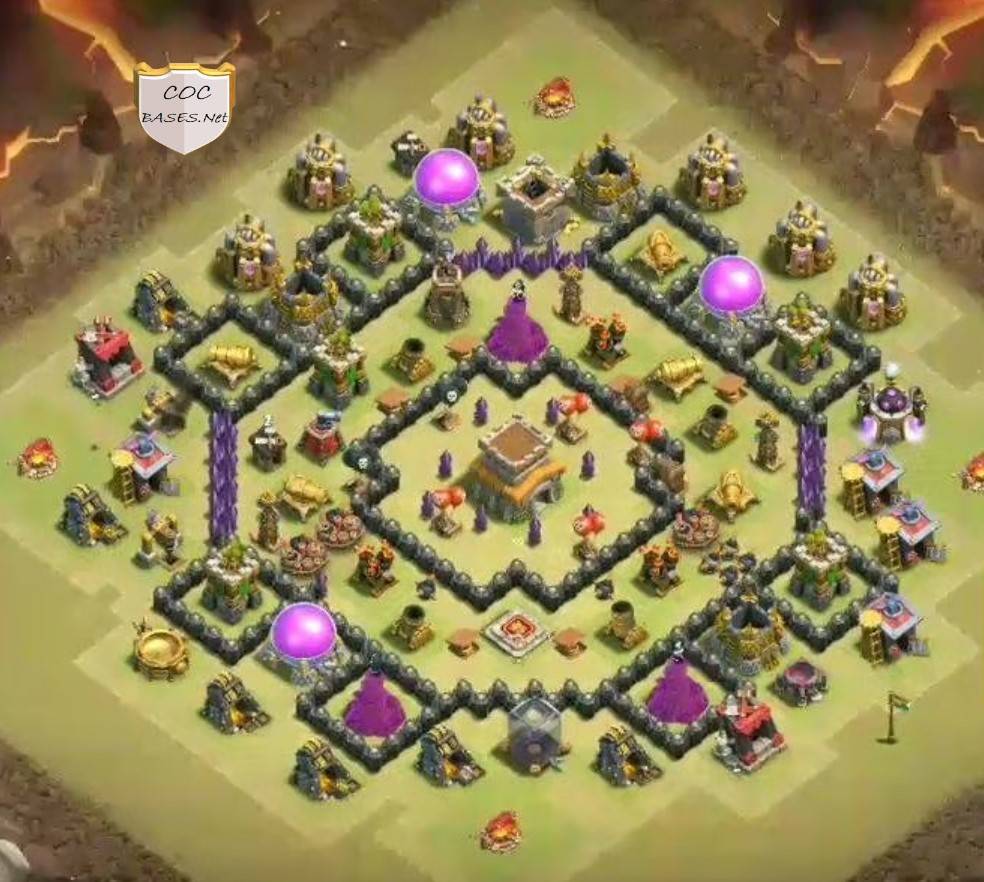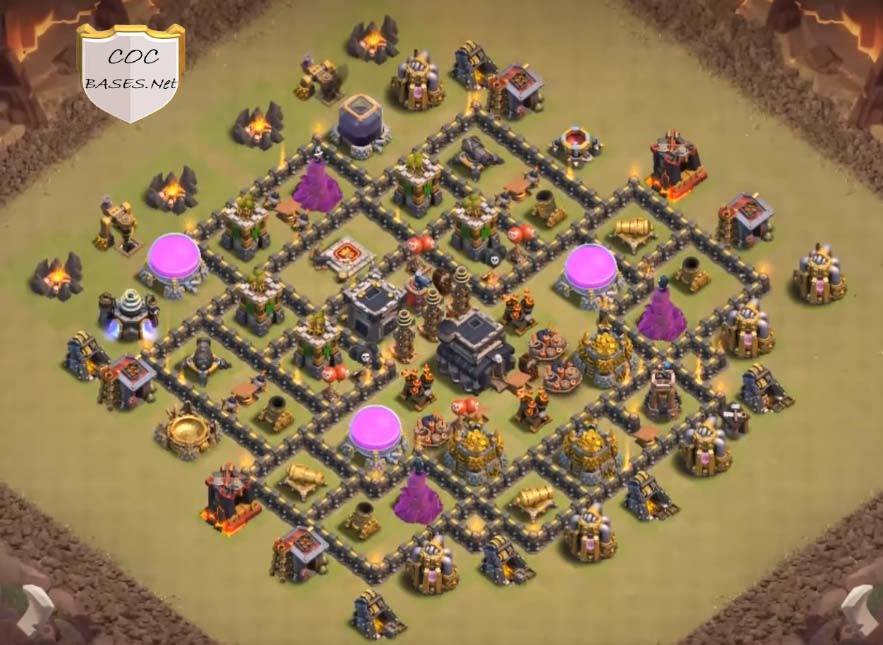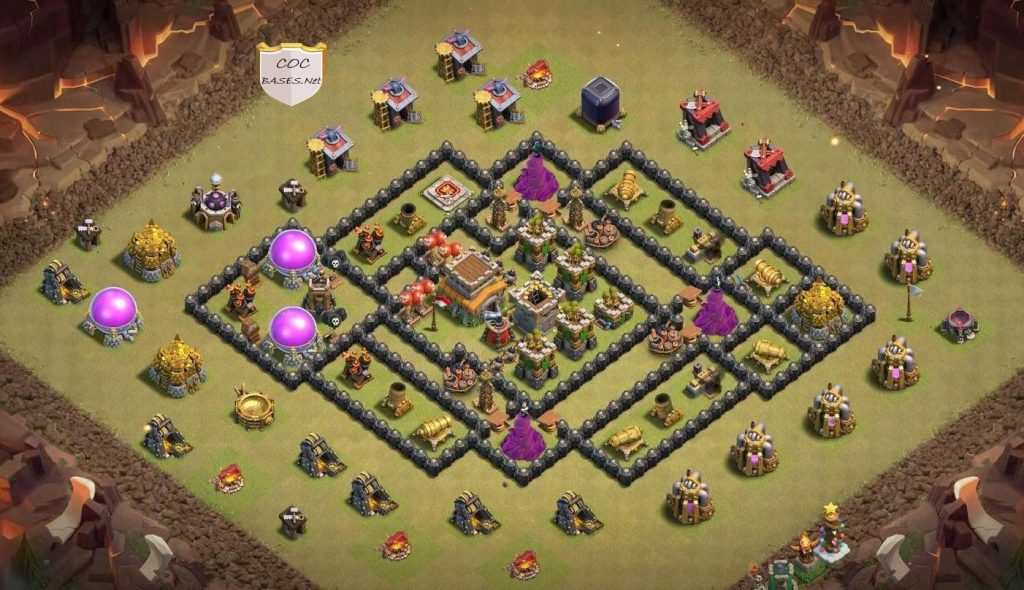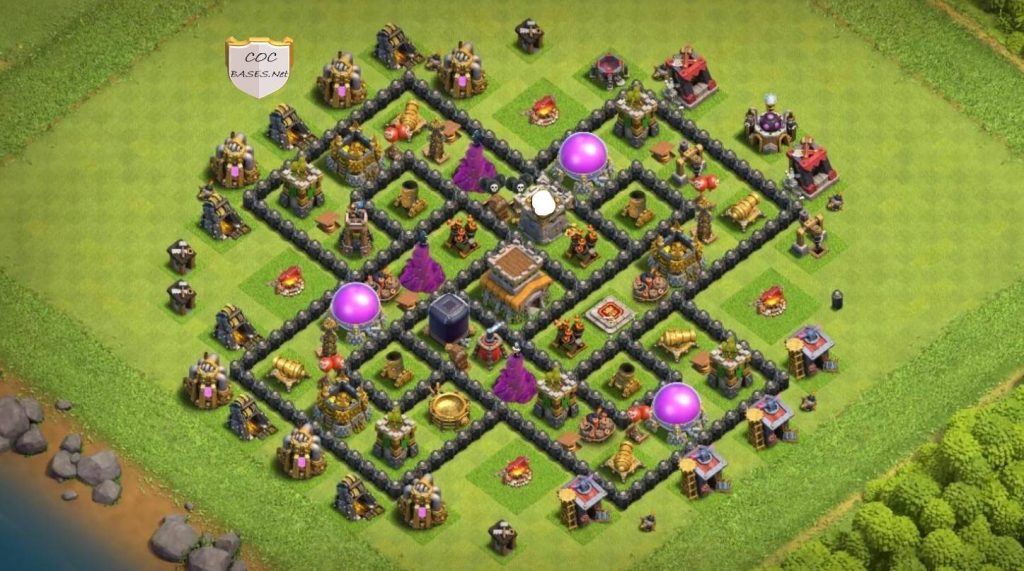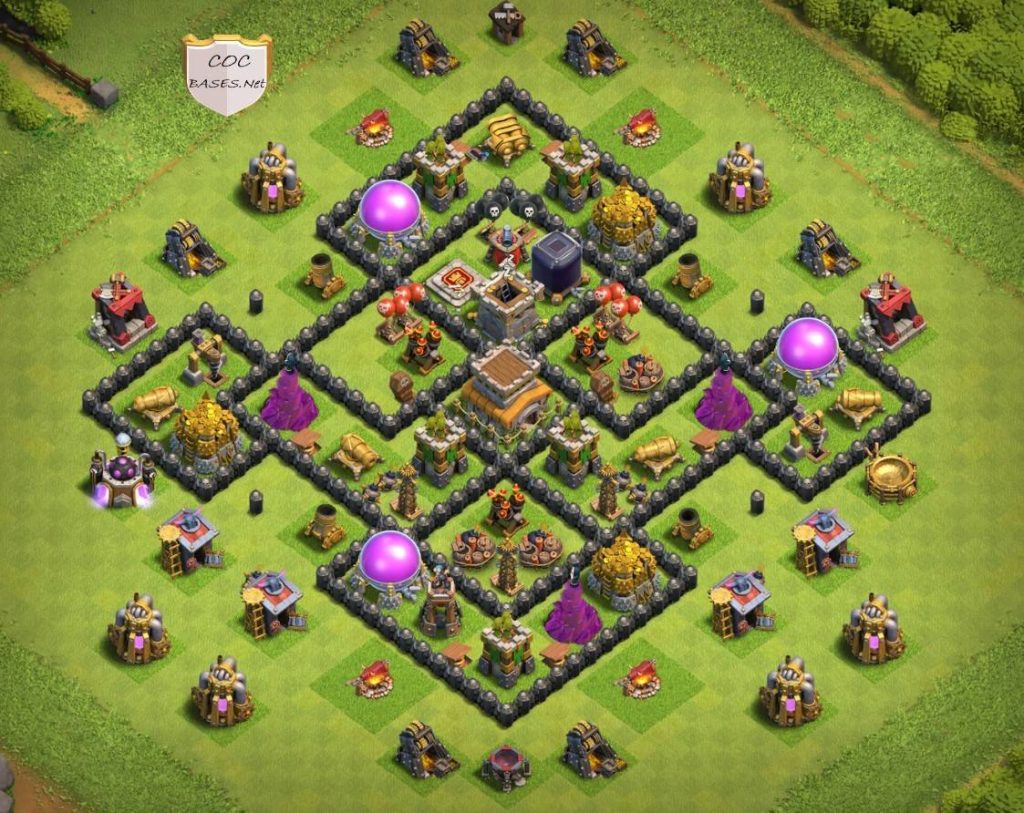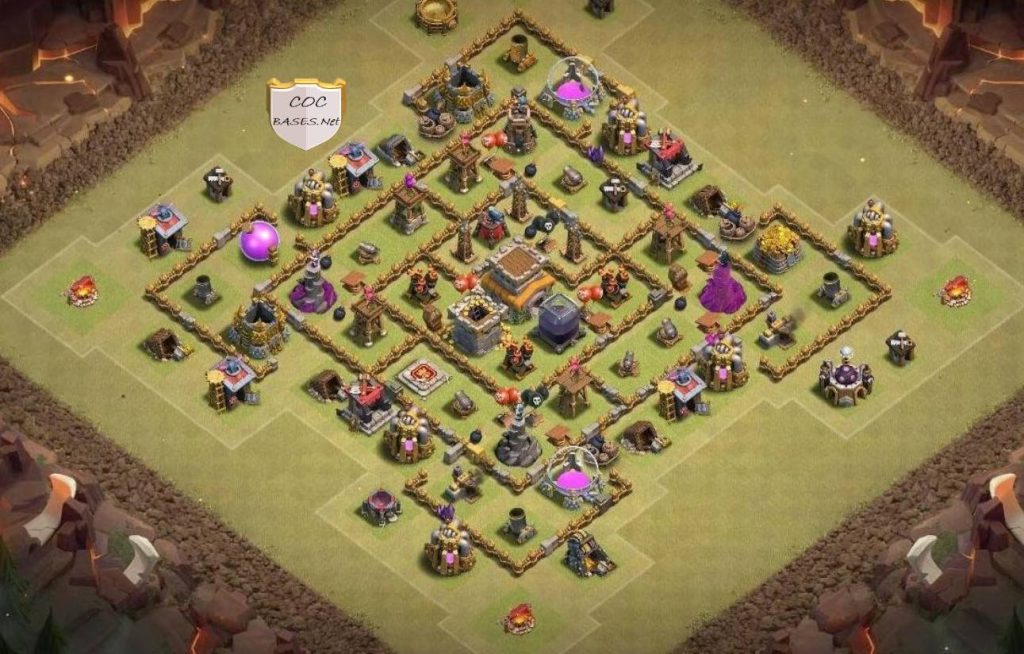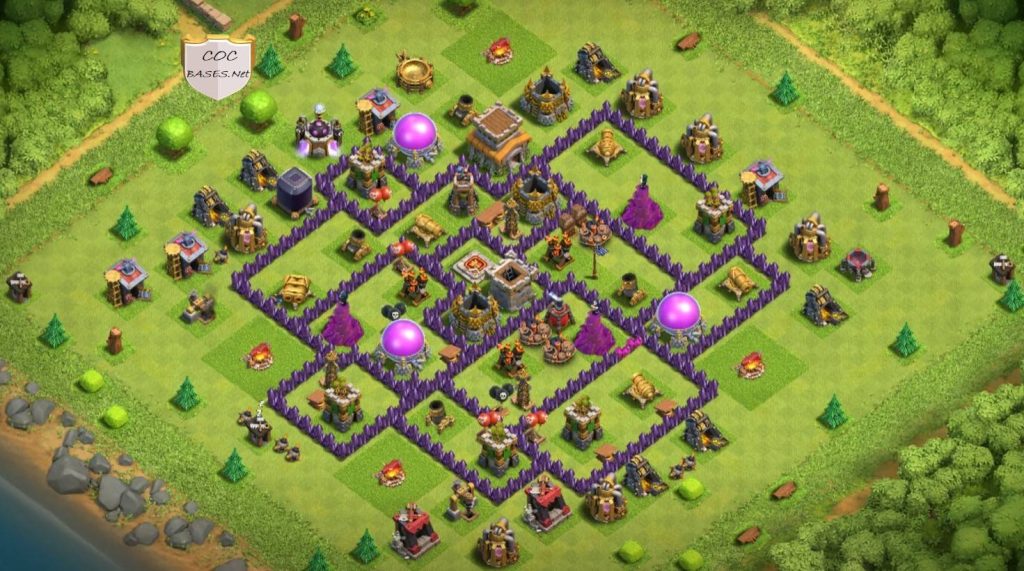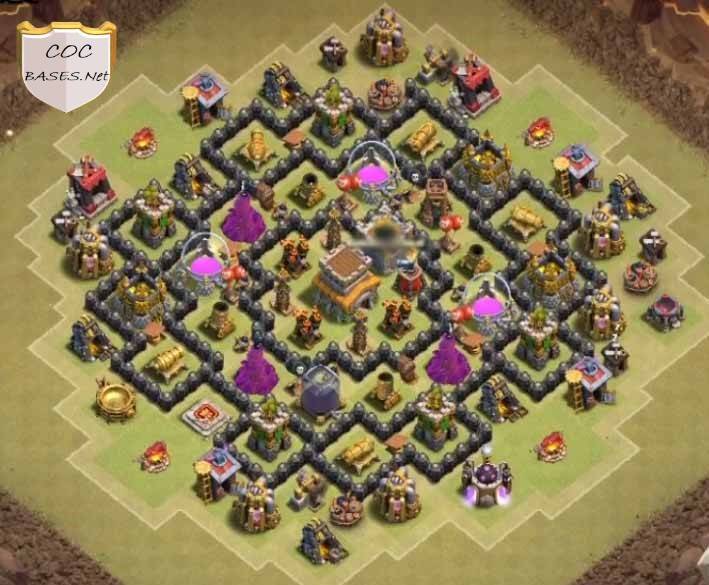 CWL Town Hall 8 Layout Copy Link Anti GoWiPe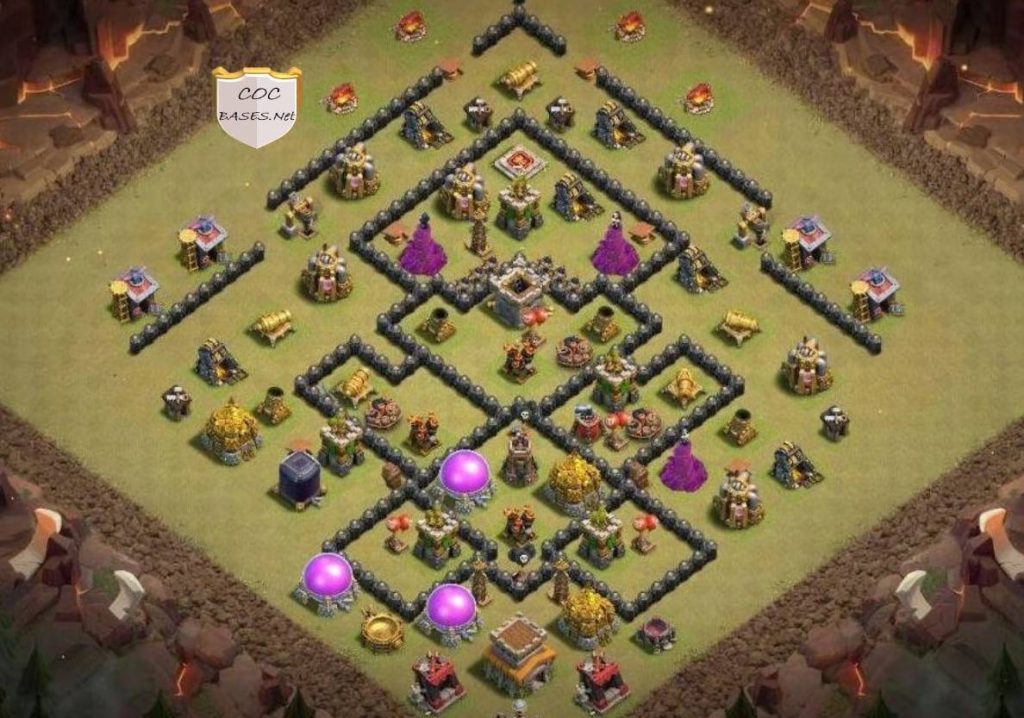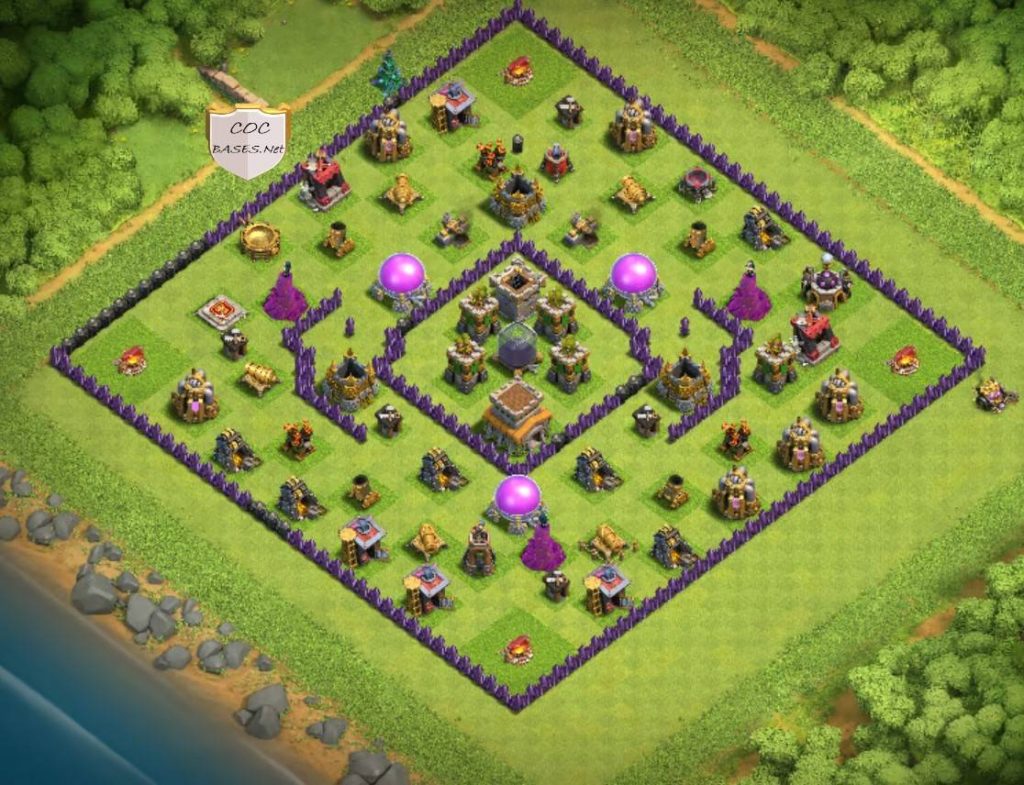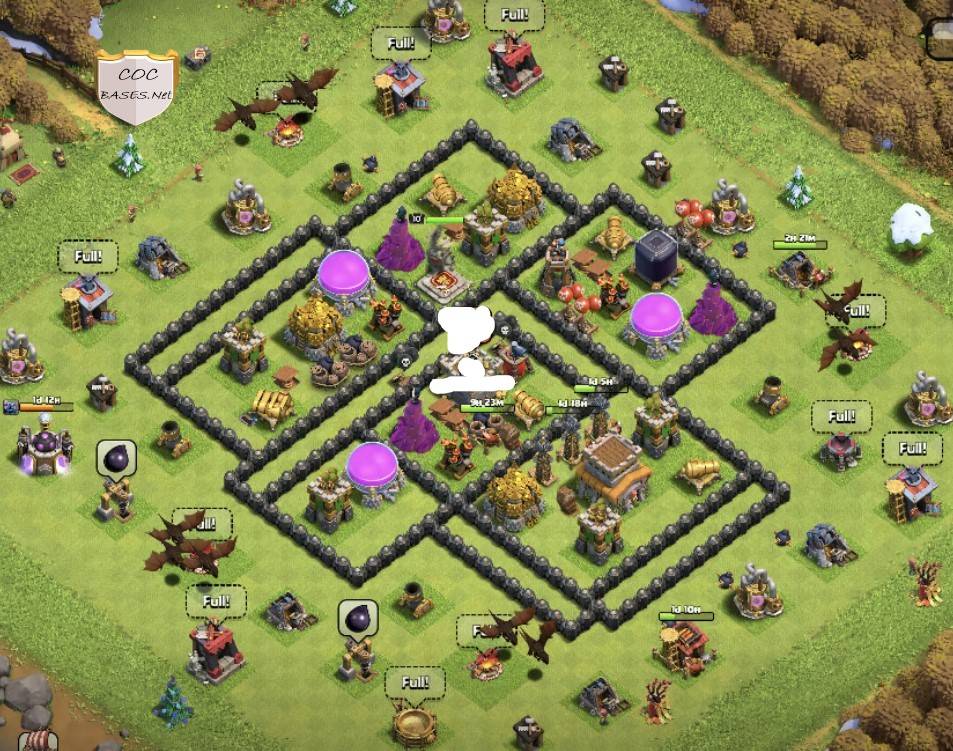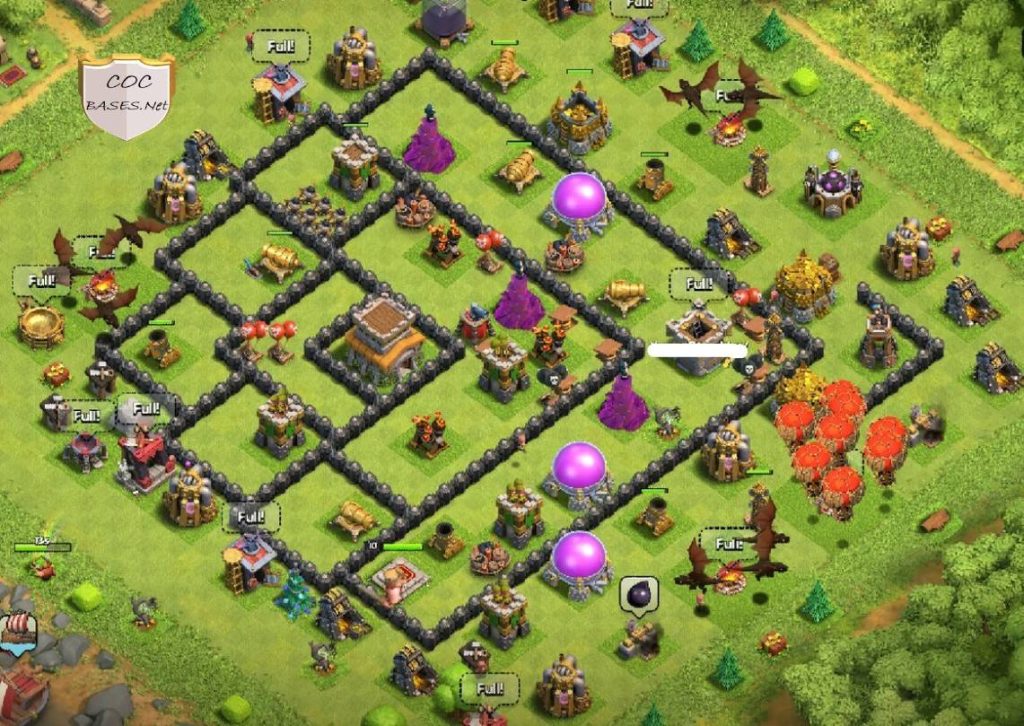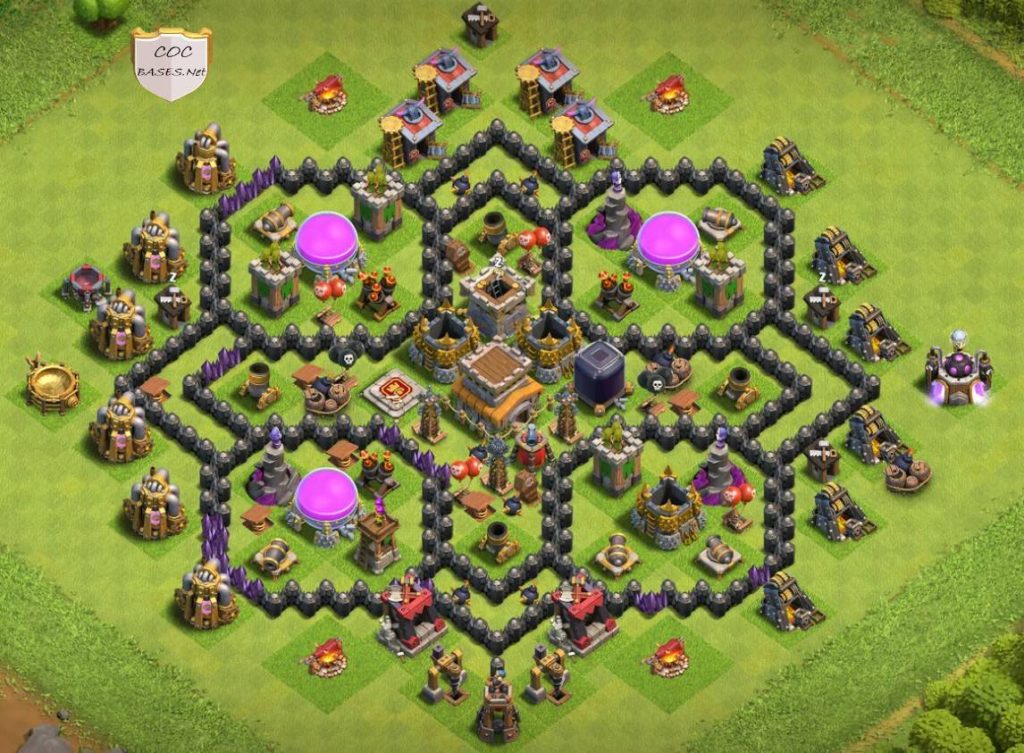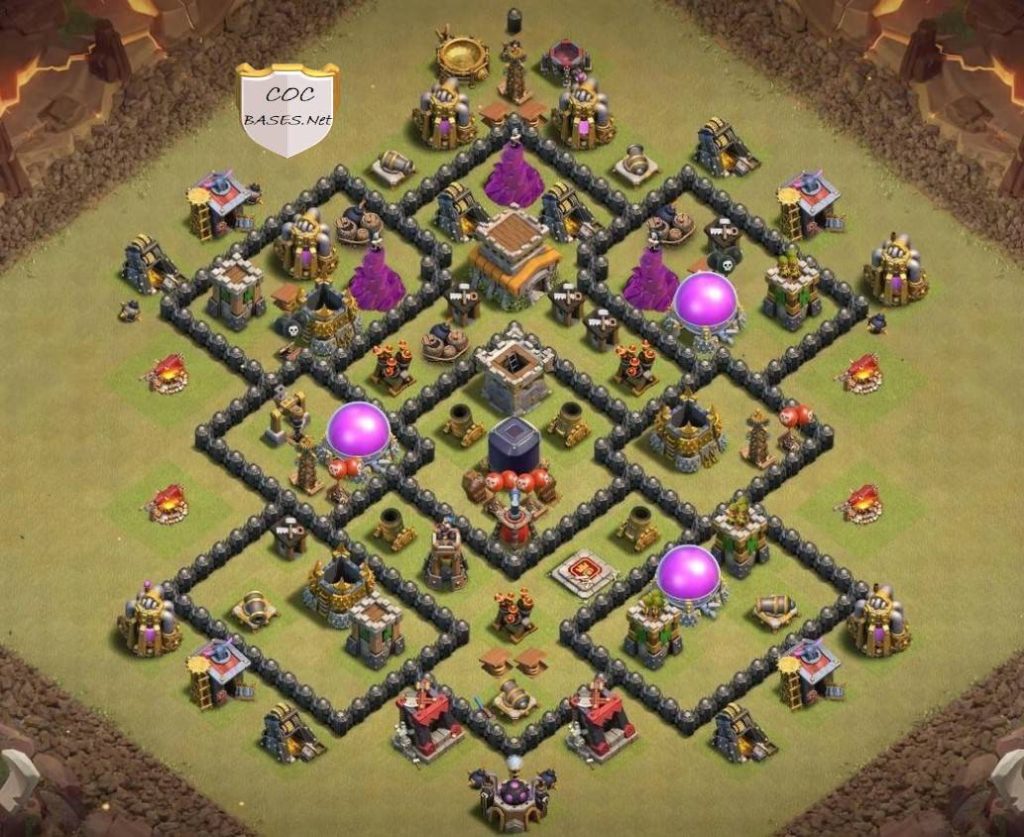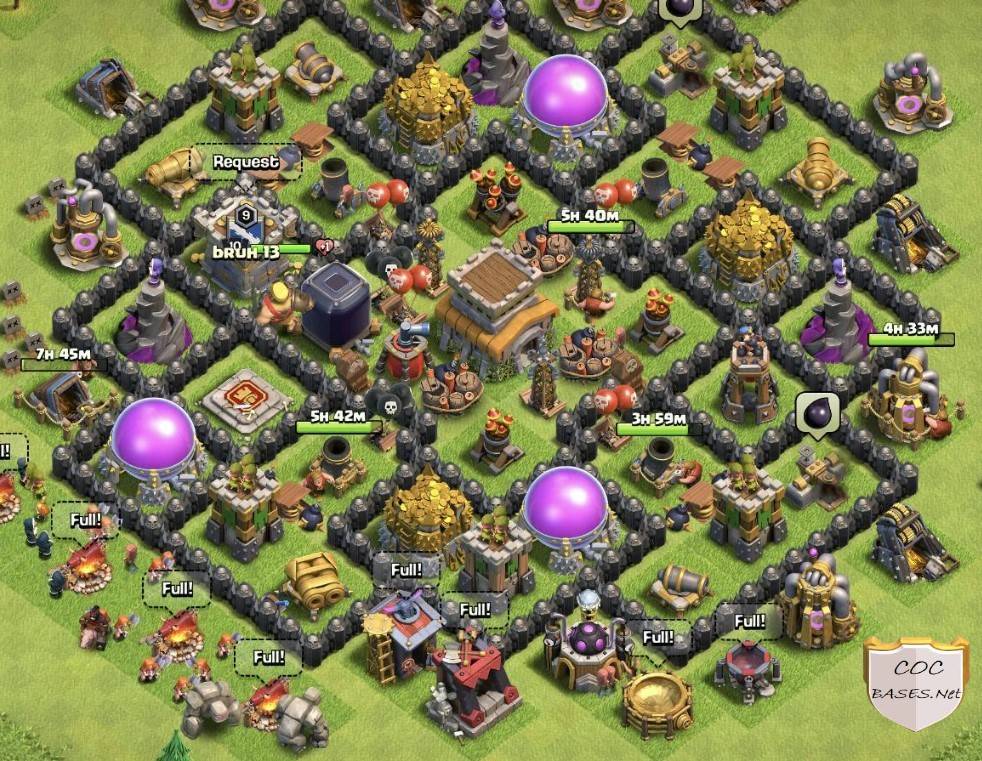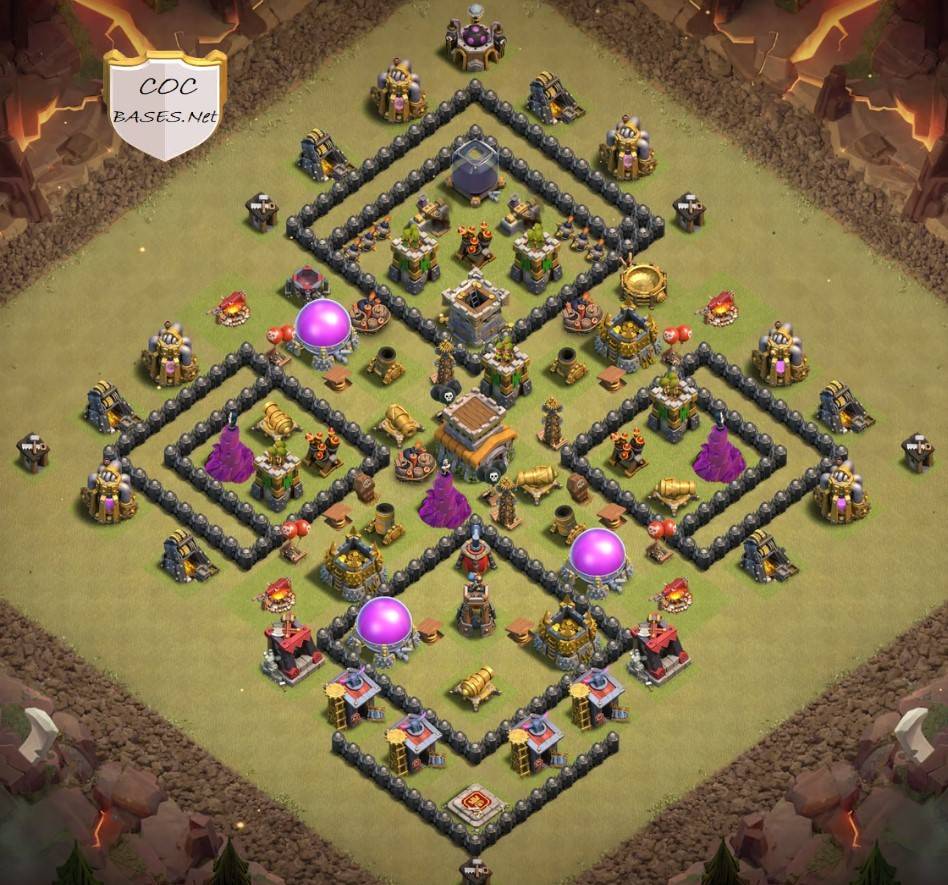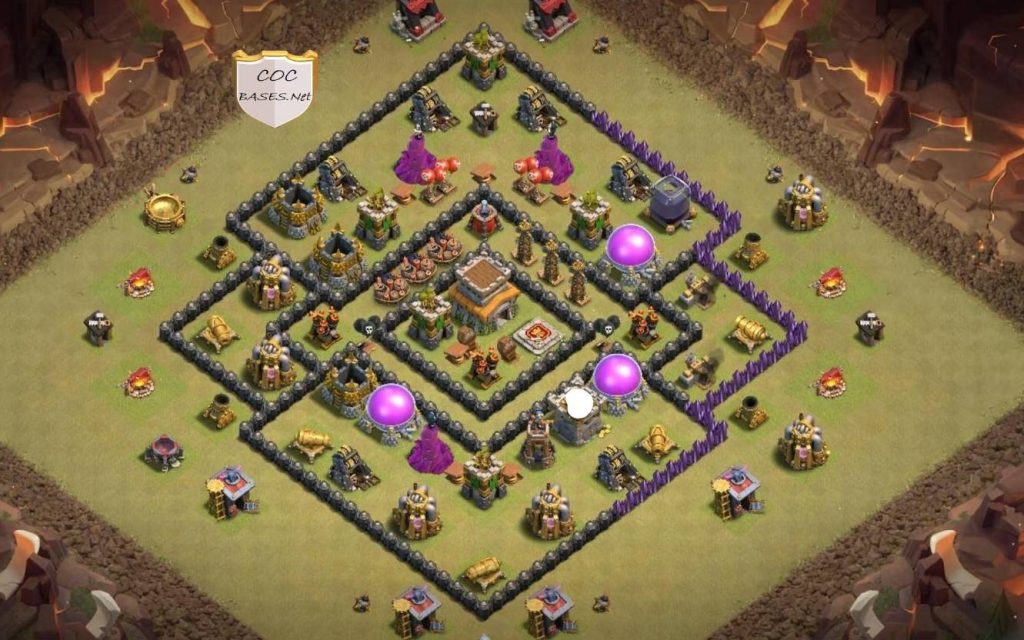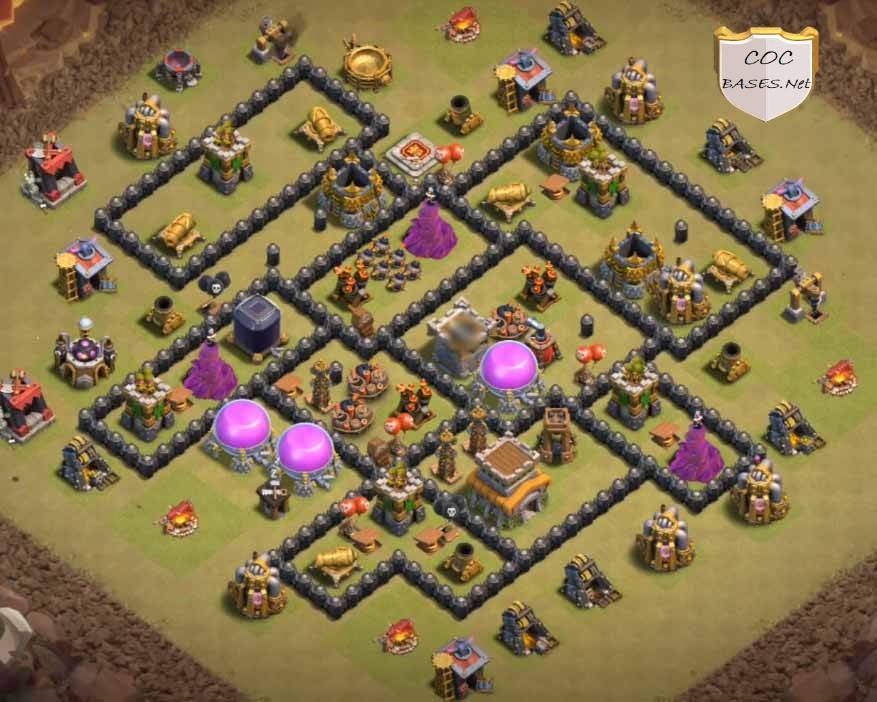 Town Hall 8 ESL Base with Link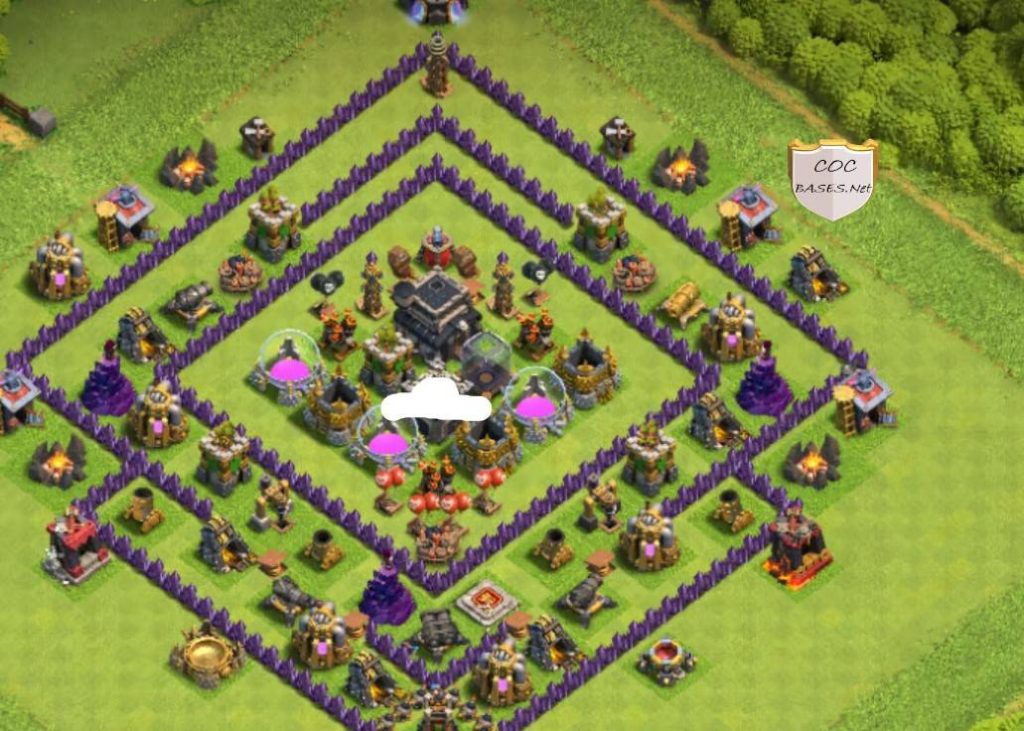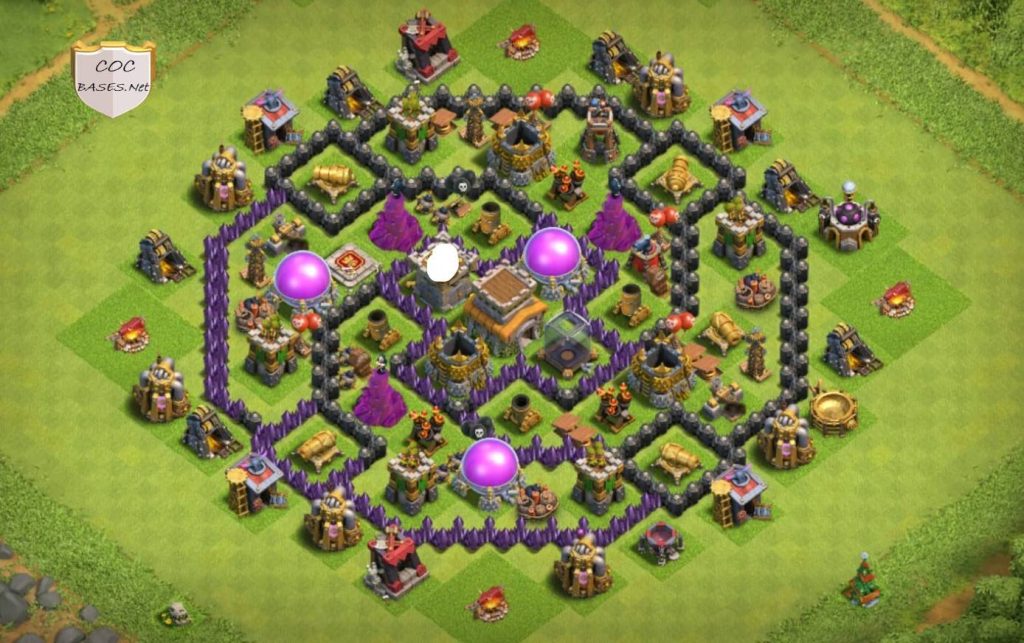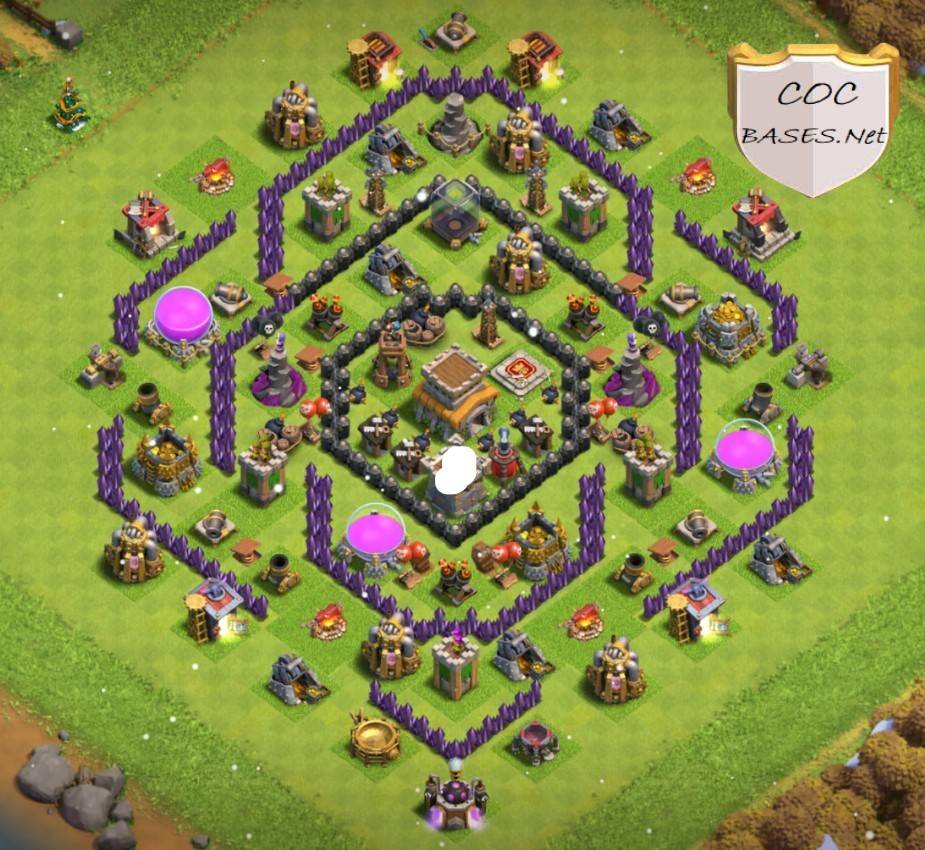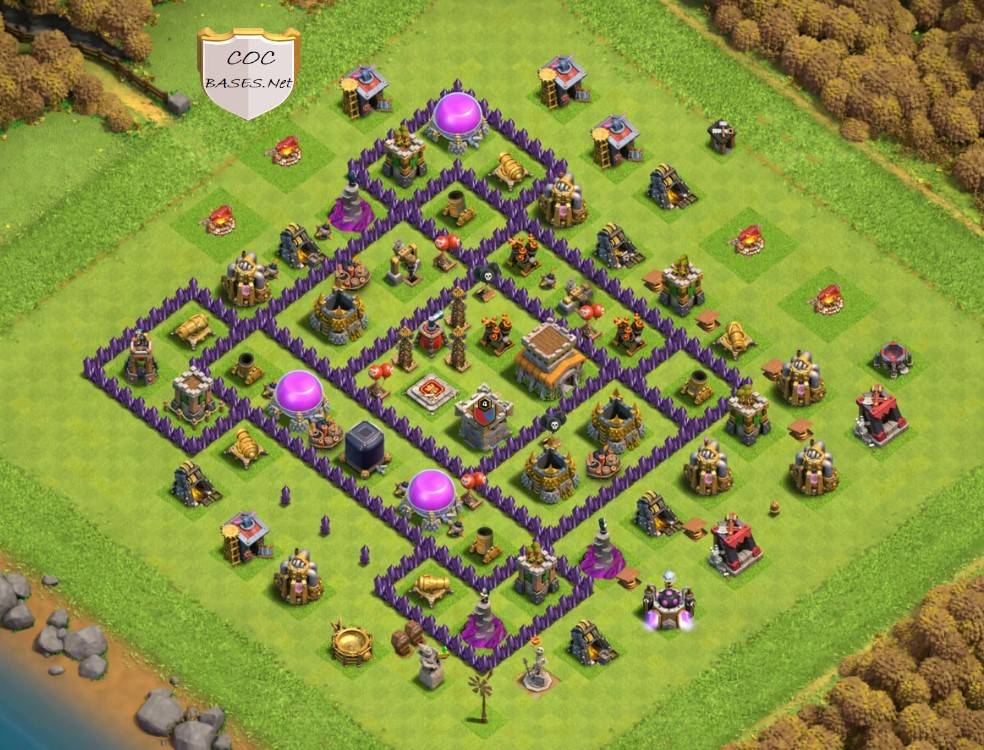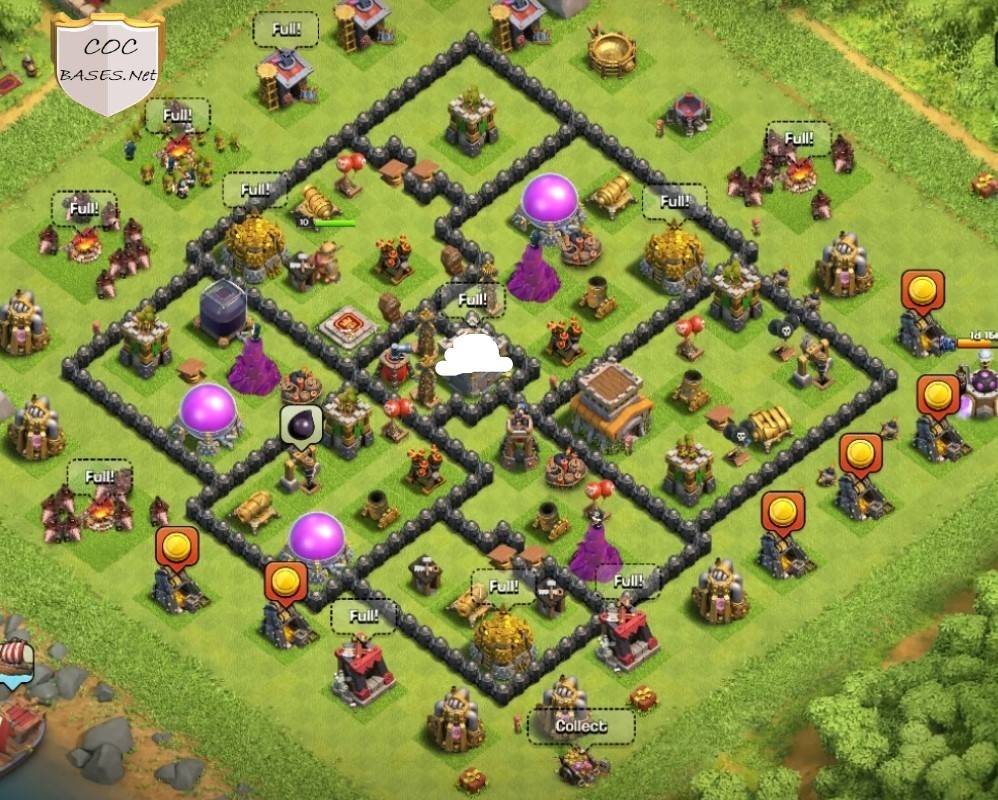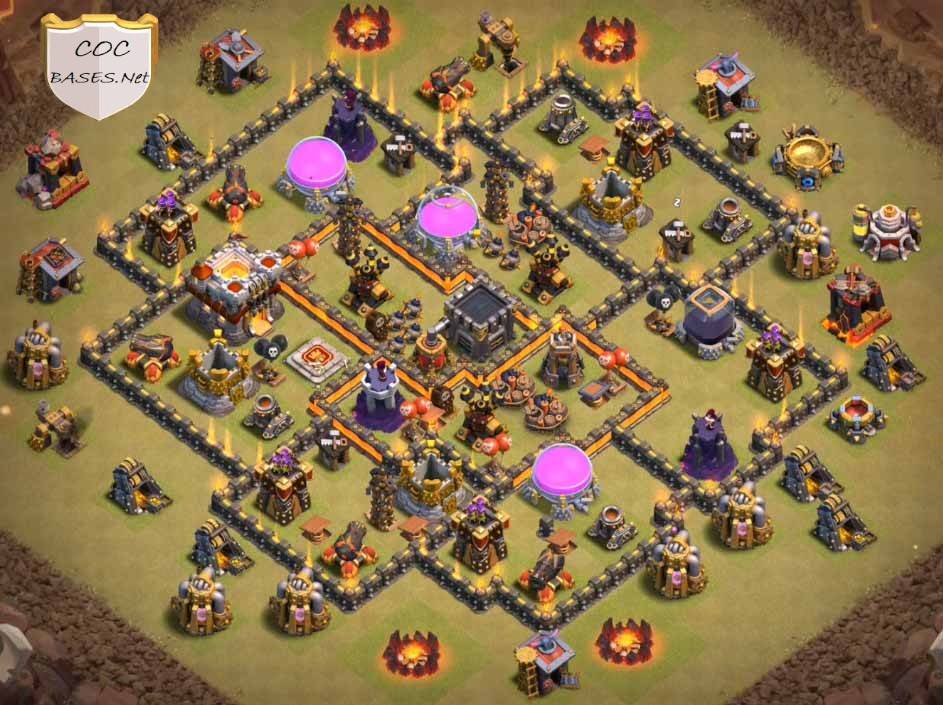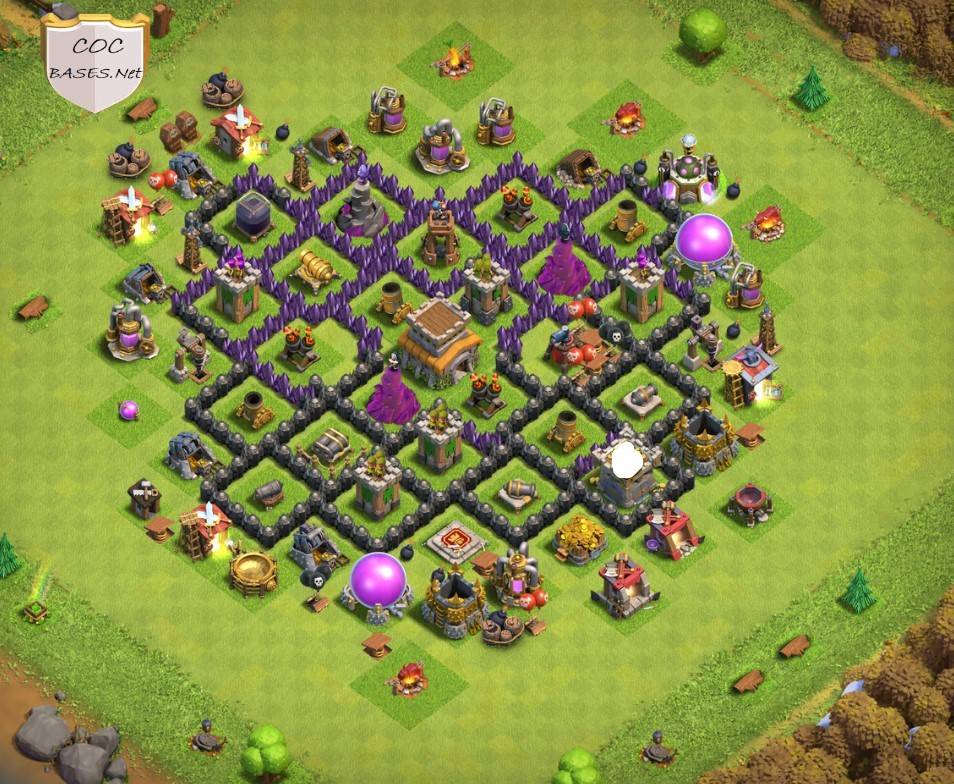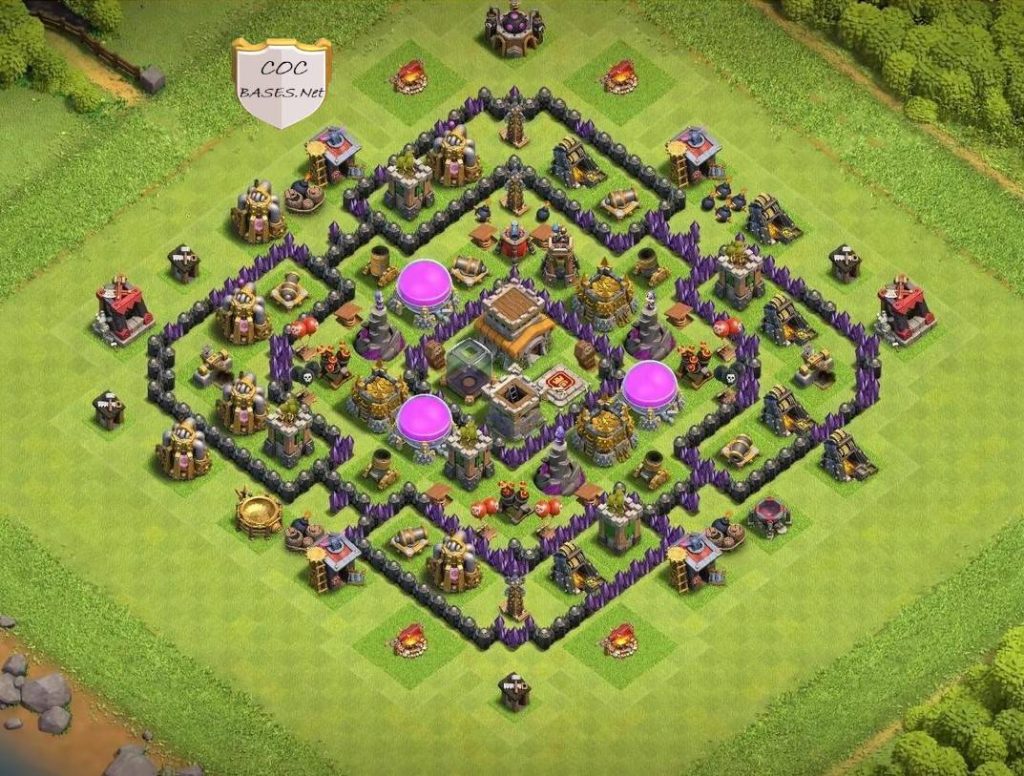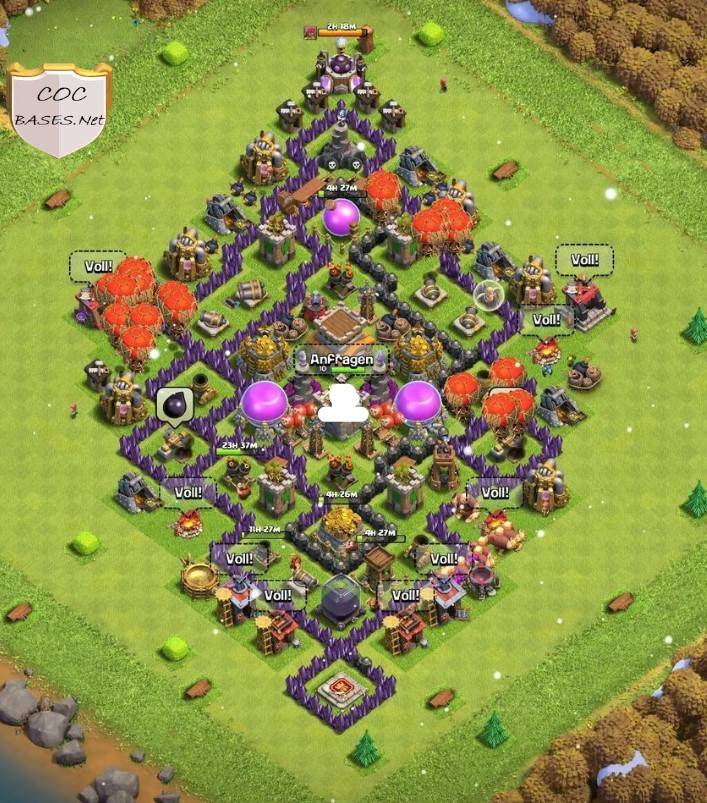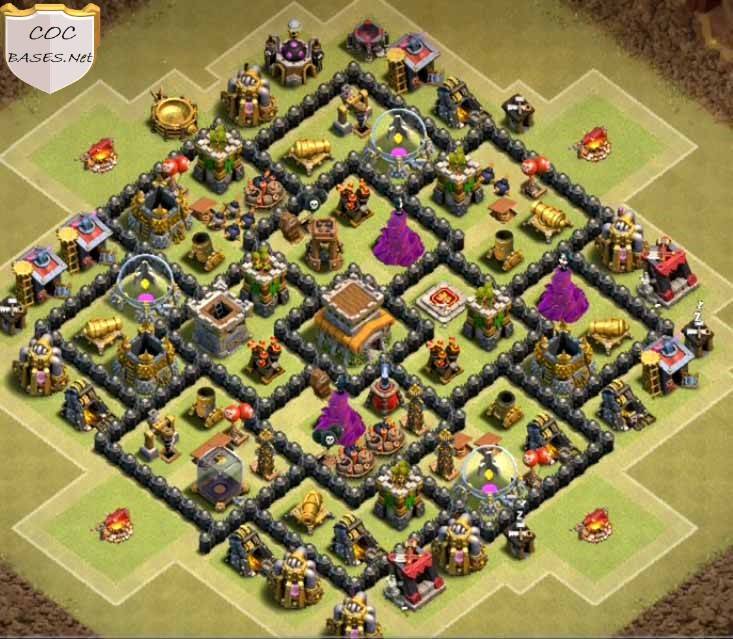 Undefeated TH8 War Bases Design HD Images With Copy Link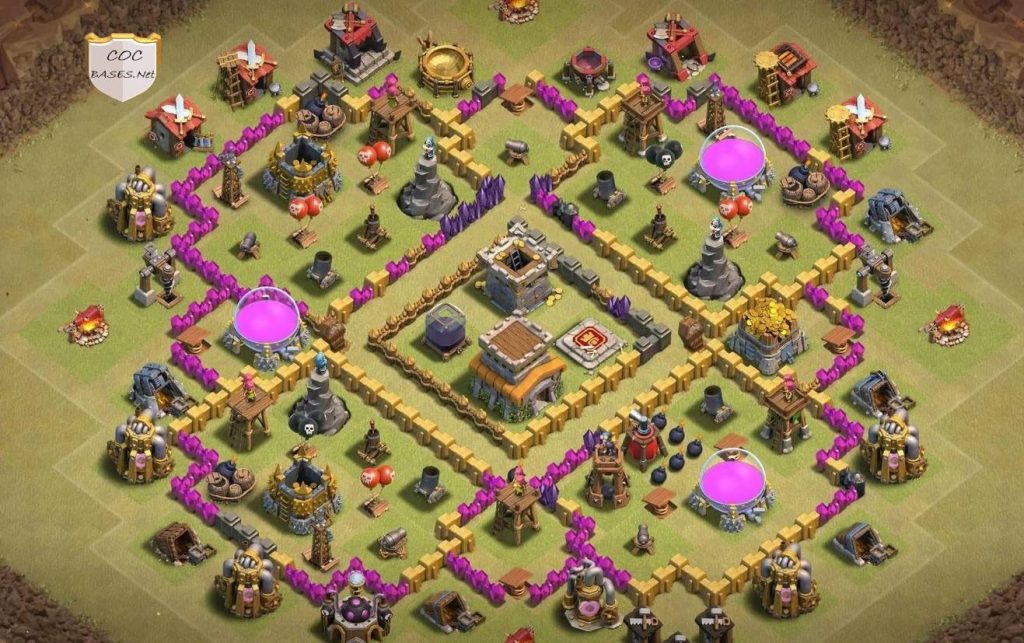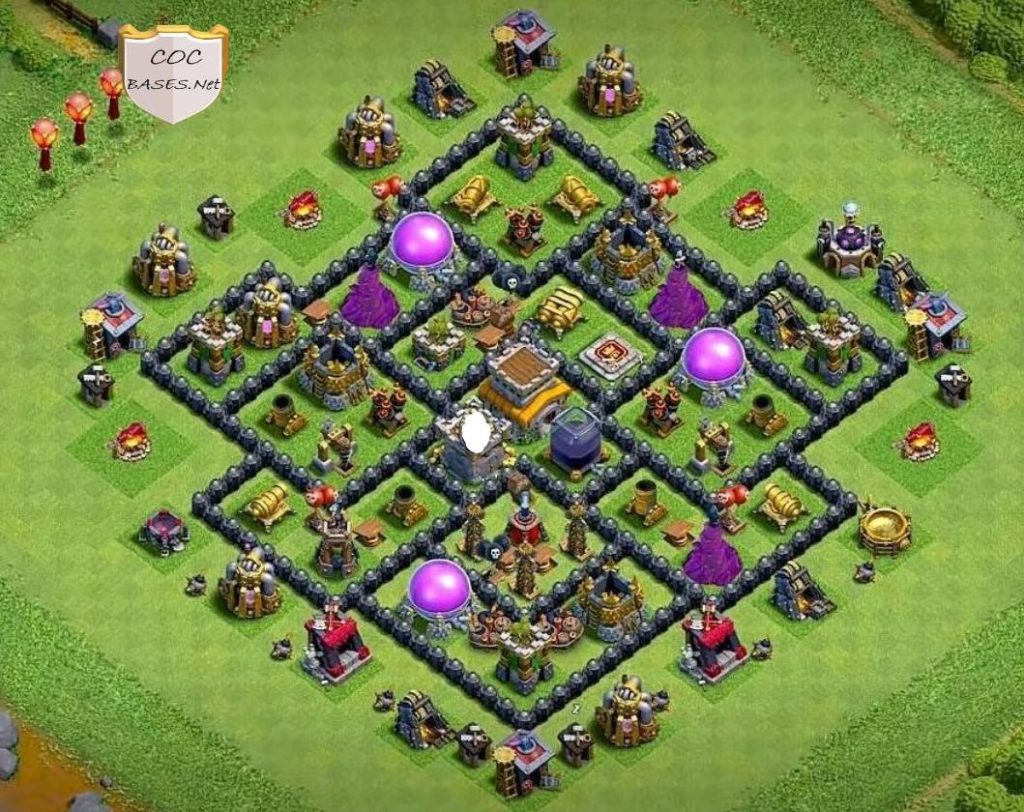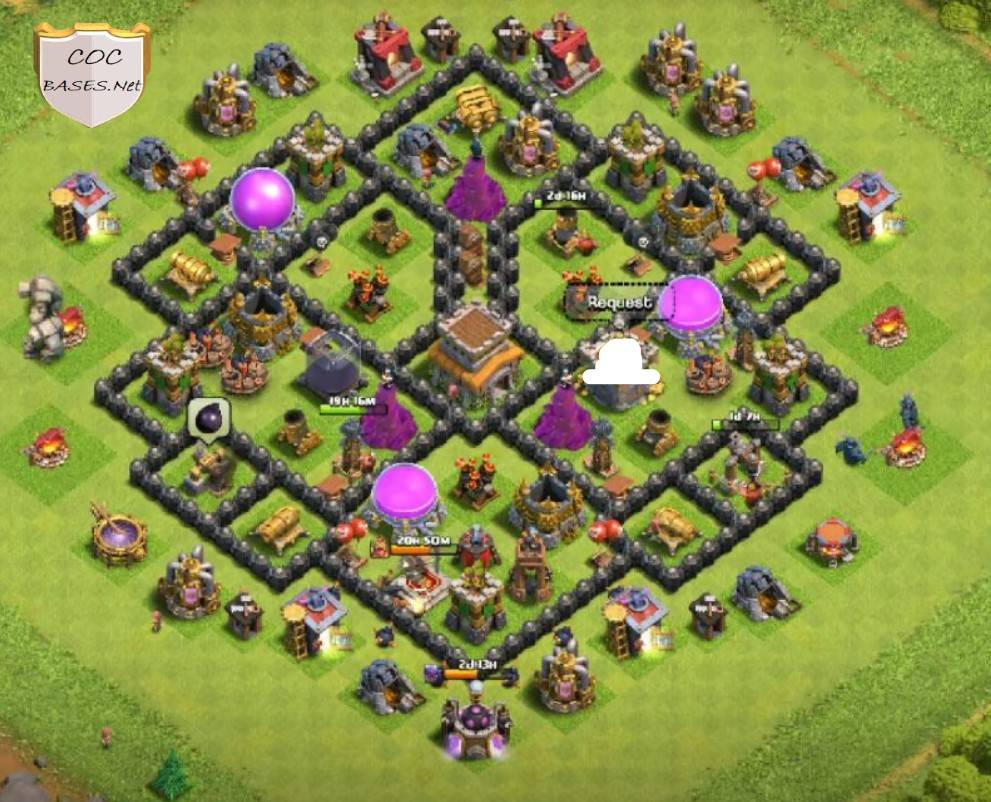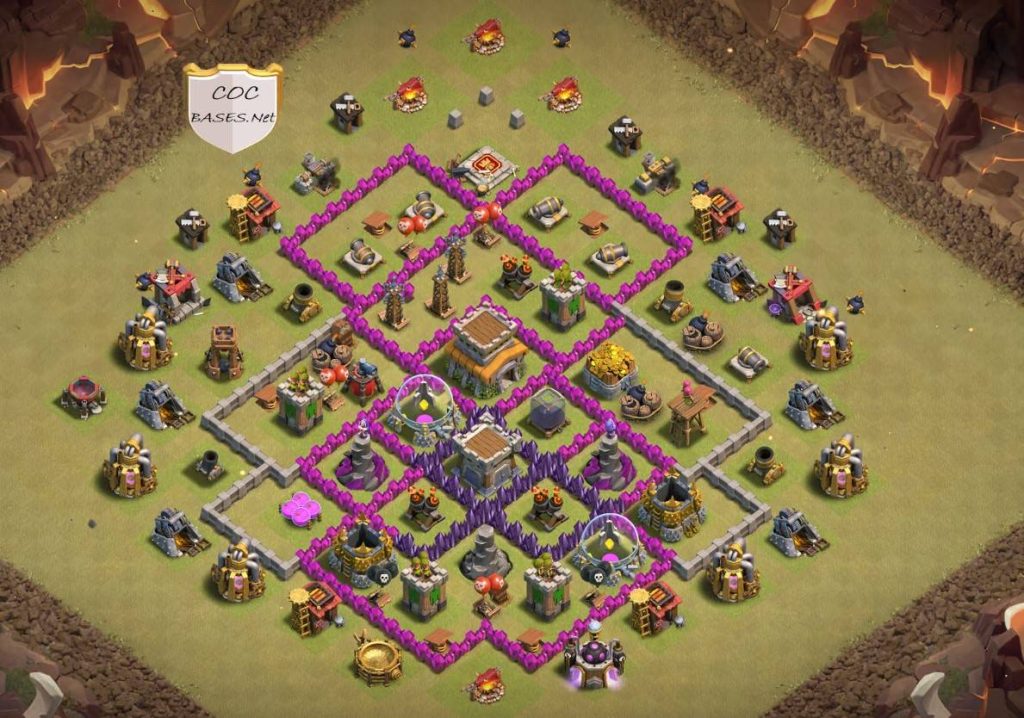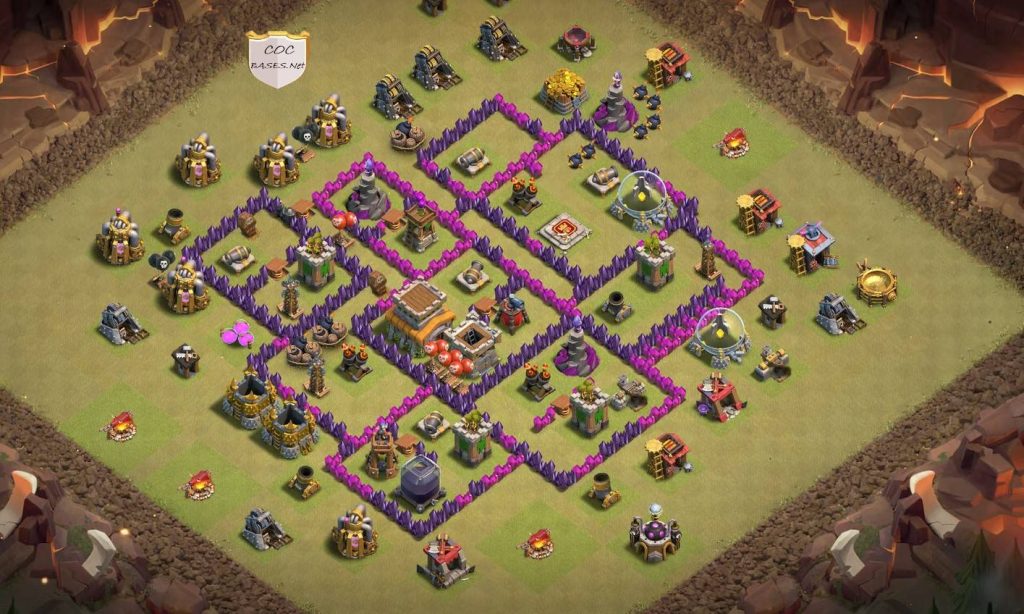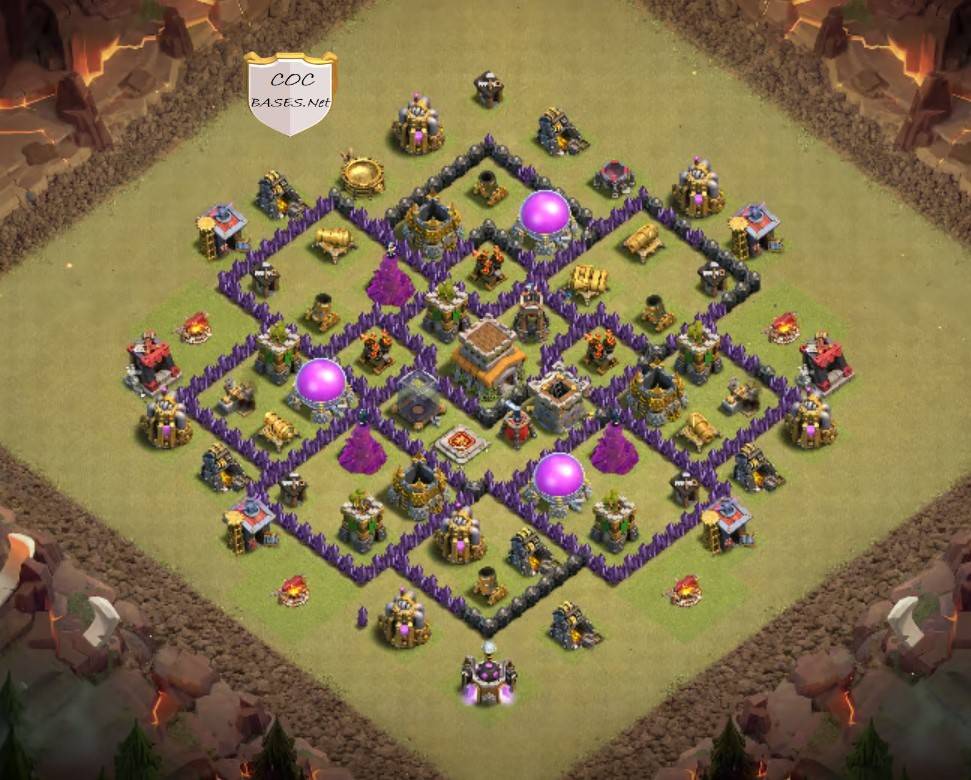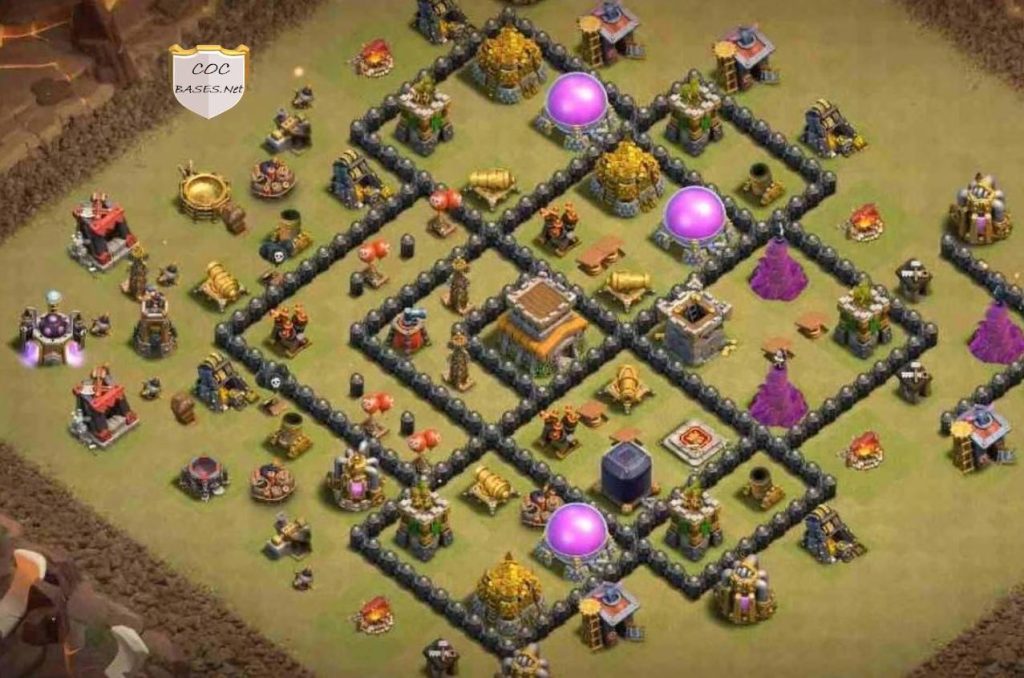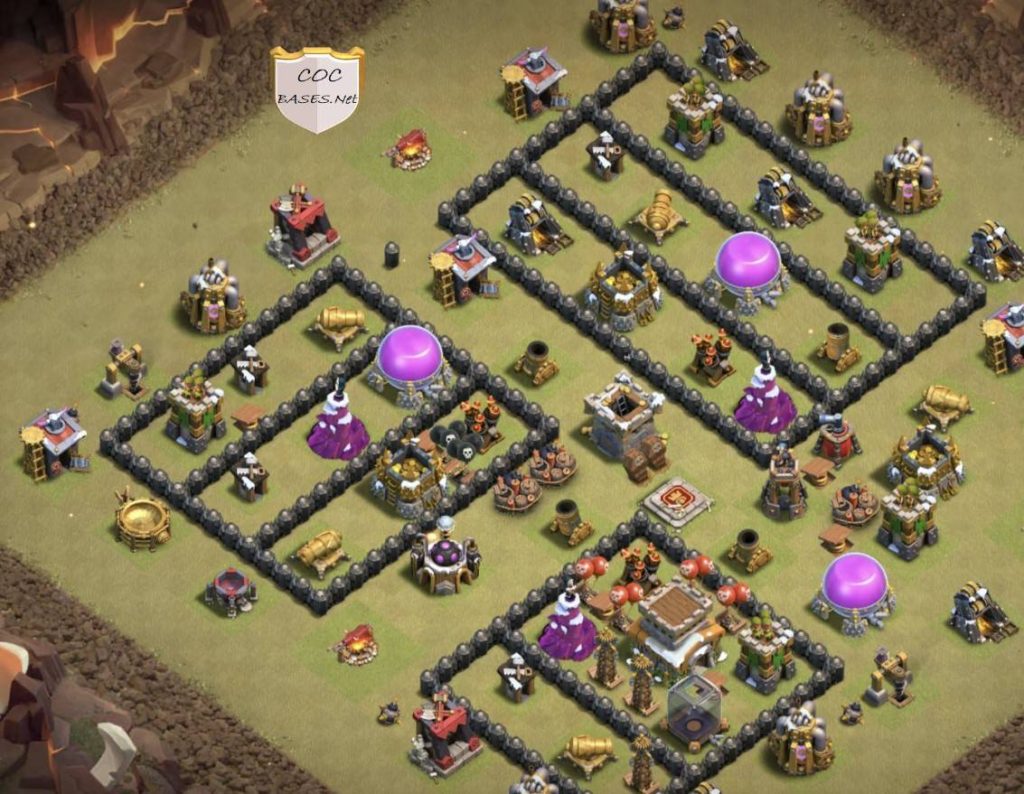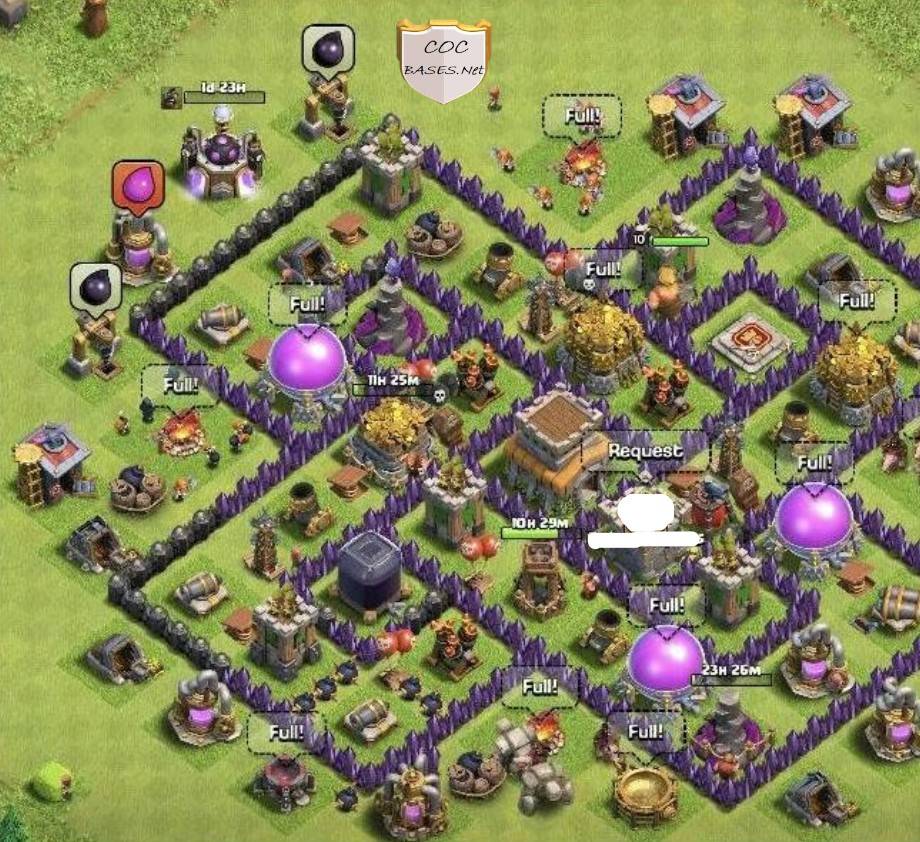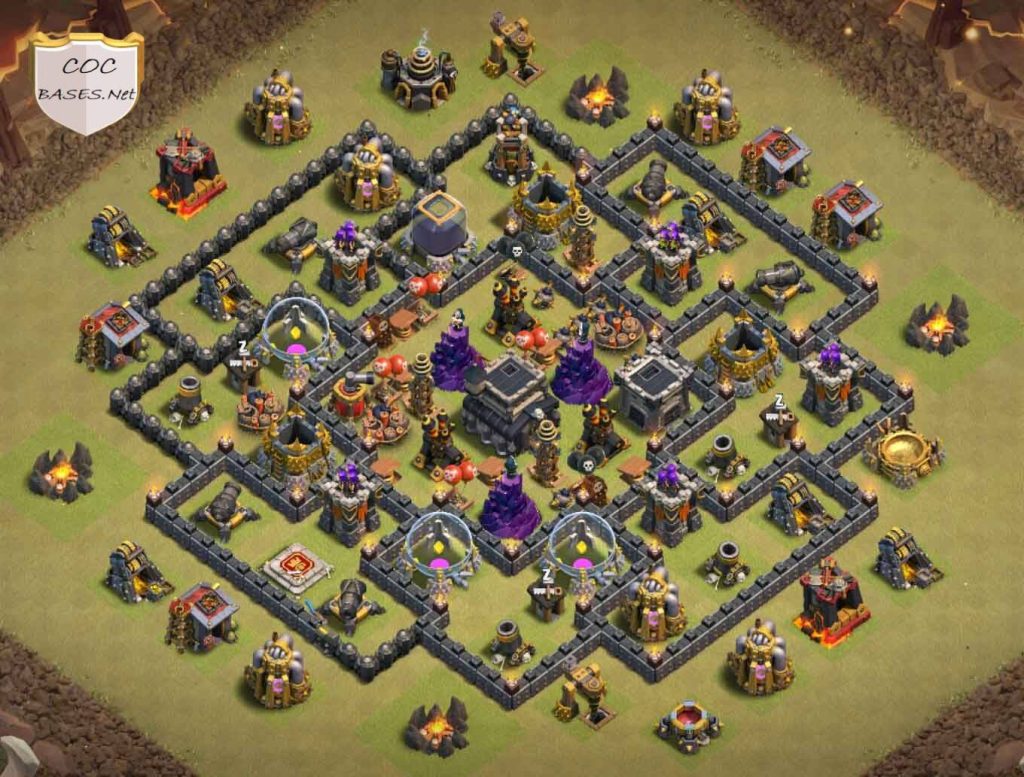 Unbeatable Town Hall 8 War Layout Base Link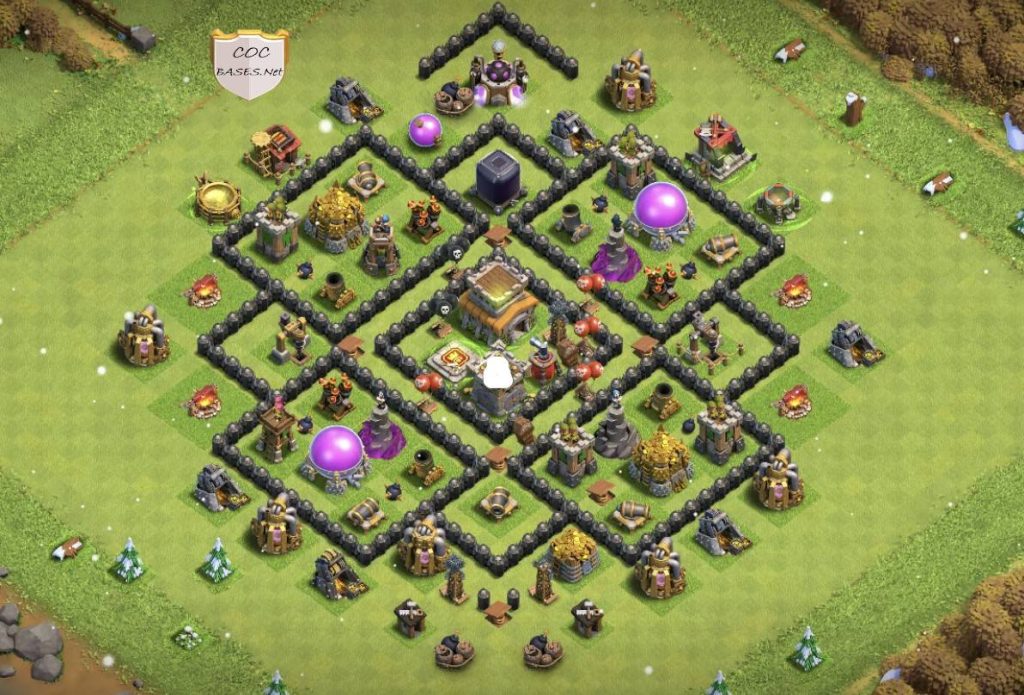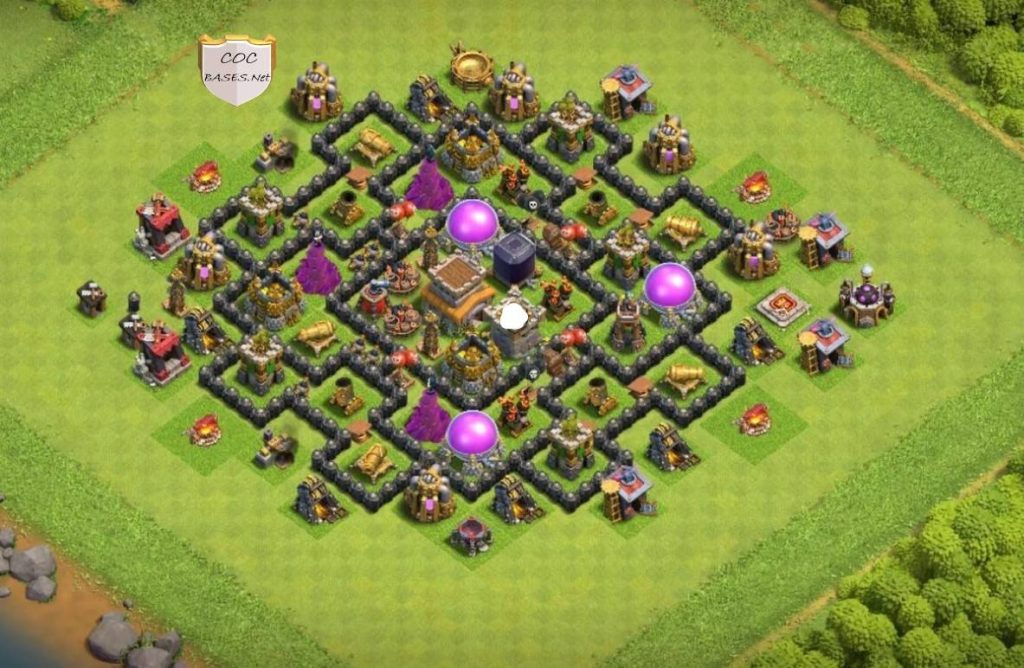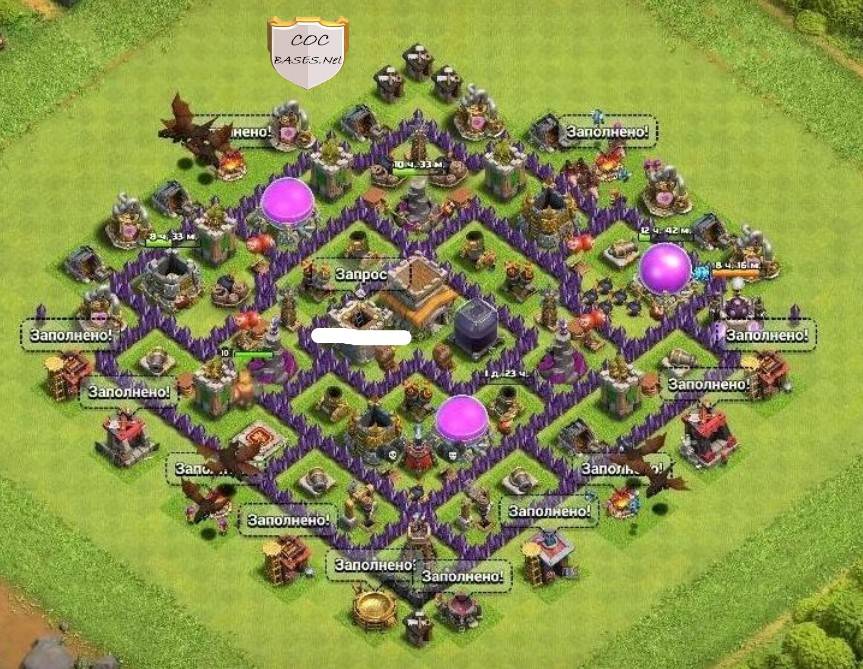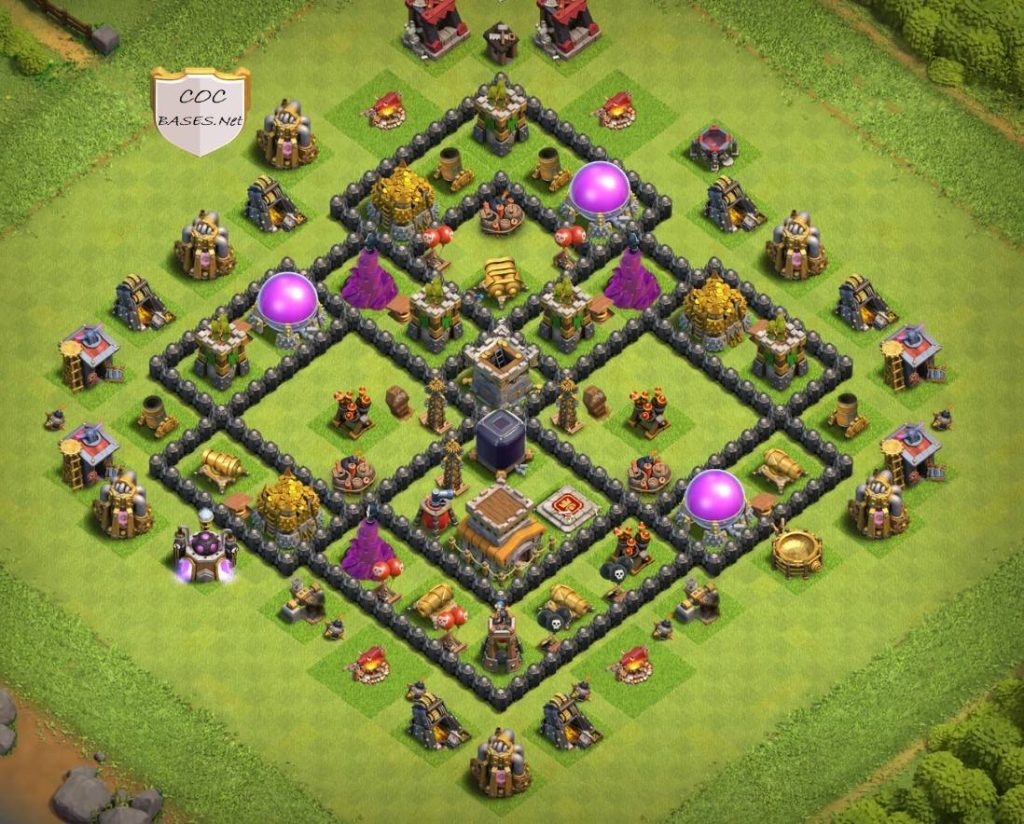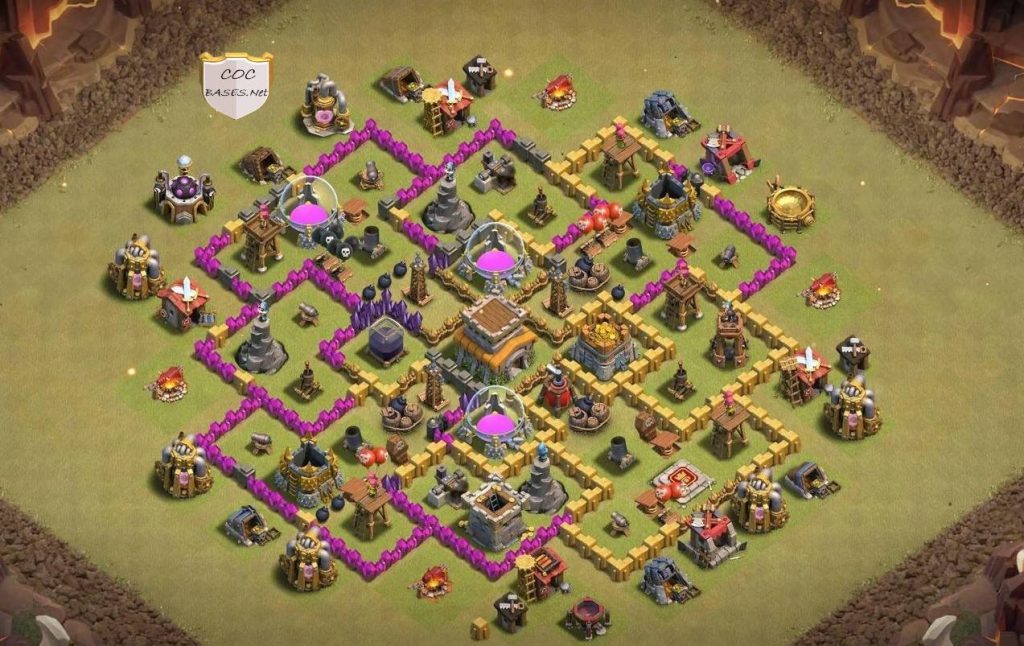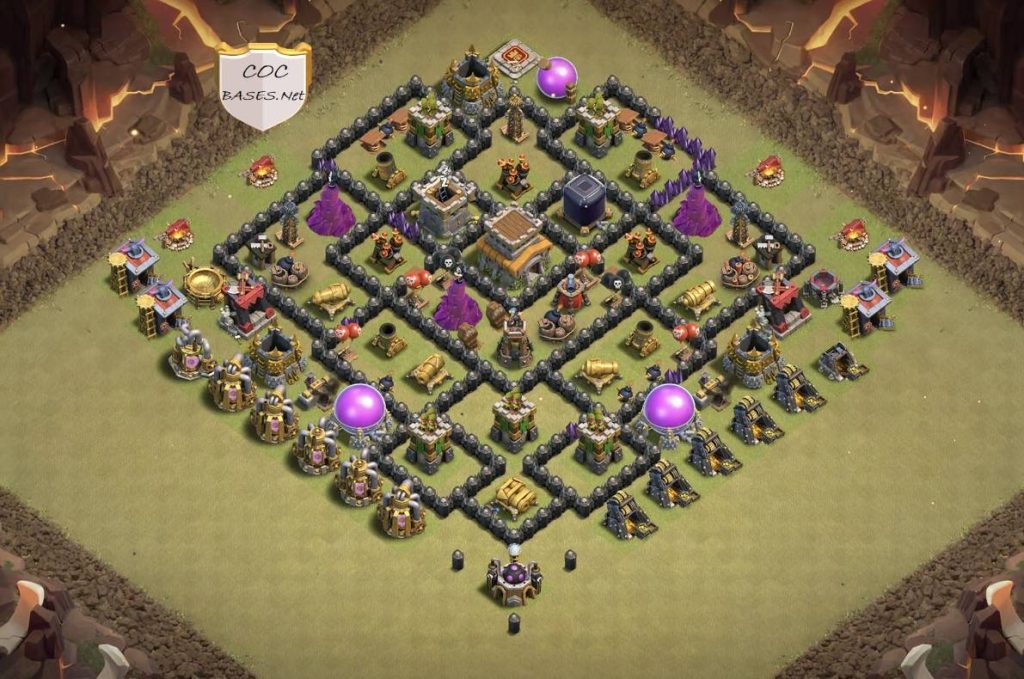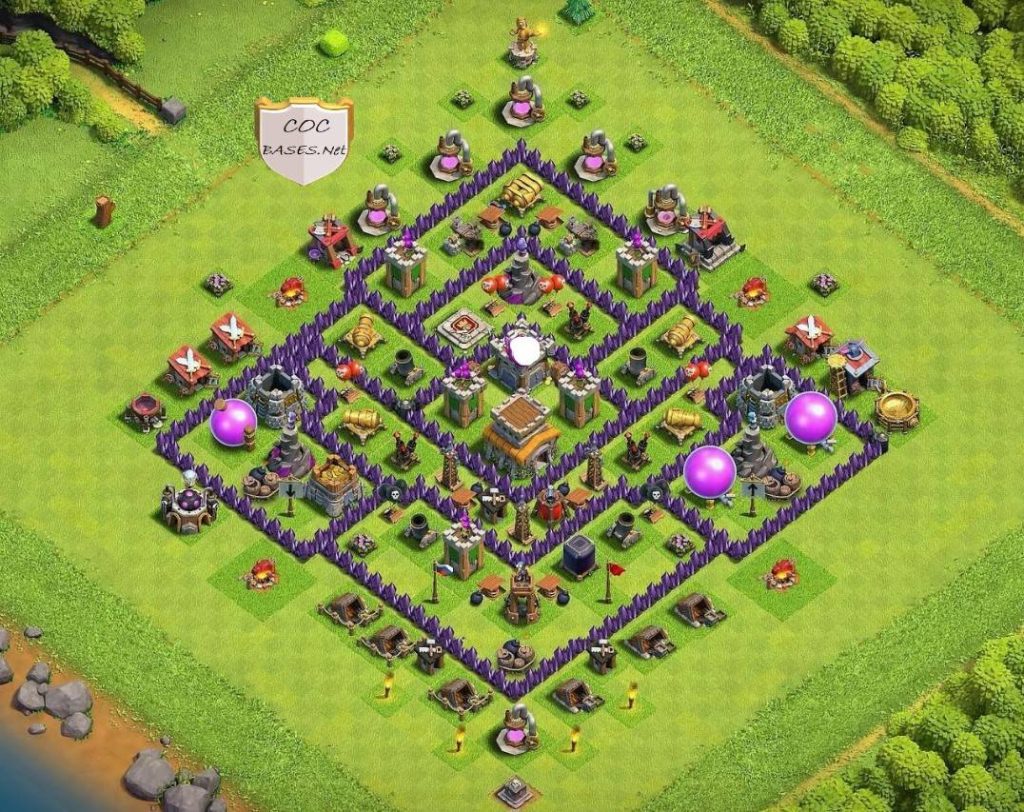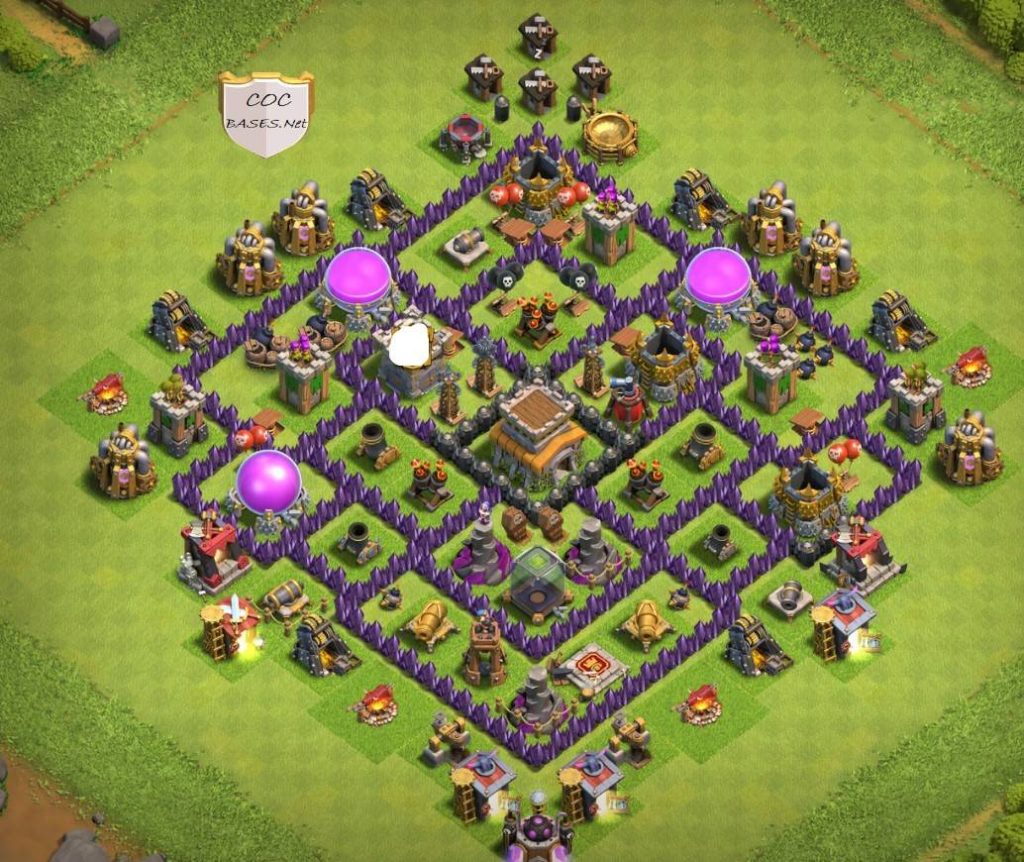 Also See
clash of clans town hall 8 hybrid base