Townhall 5 comes in low town halls that's why they come in a less loved level of clash of clan. The town hall 5 clash of clan is comparatively very fast as compared to other next levels. At the initial stages, you find this level difficult but with time when you reach level town hall 9 hero grind, it is tempting to think that town hall 5 doesn't matter at all. This Best TH5 Farming Base guide is for those who have just started the game clash of Clans and want guidance for initial levels.
Best TH5 Farming Base 2024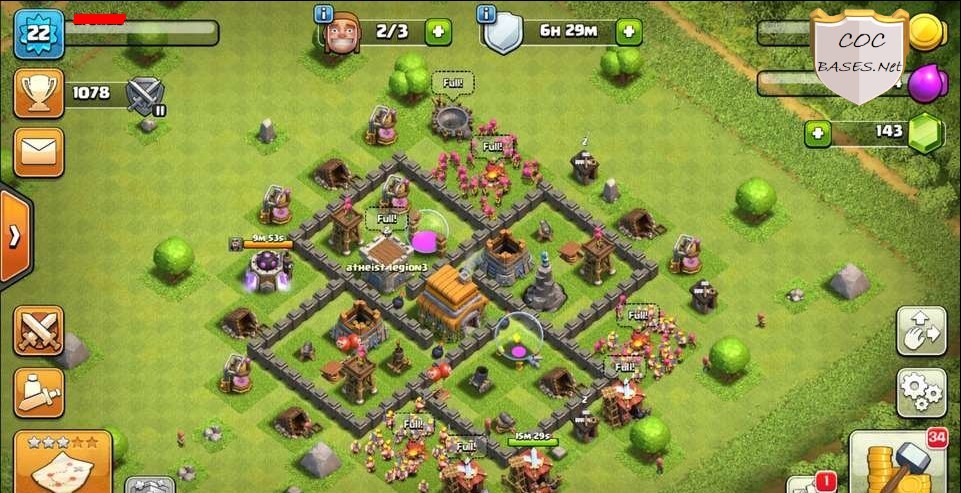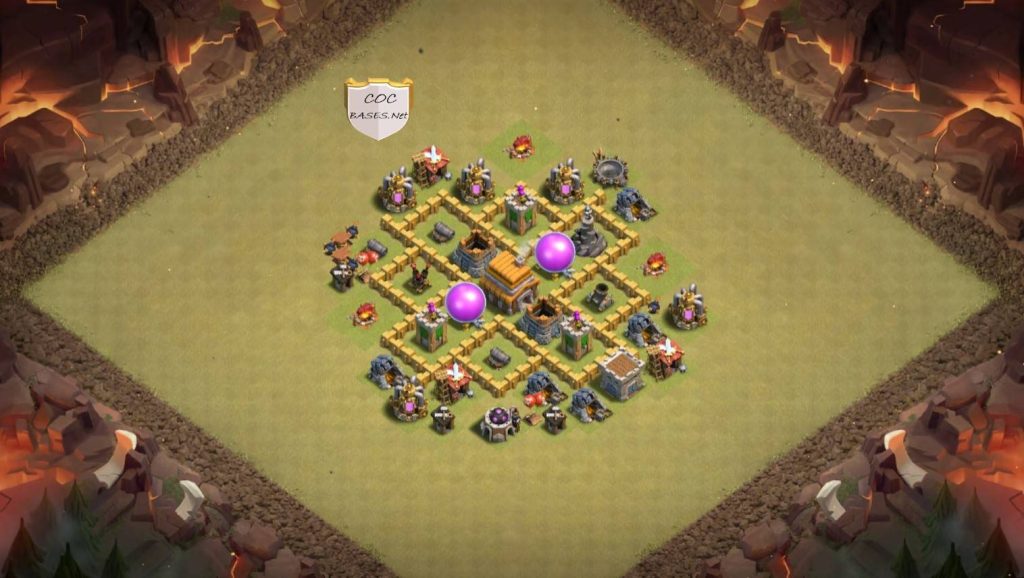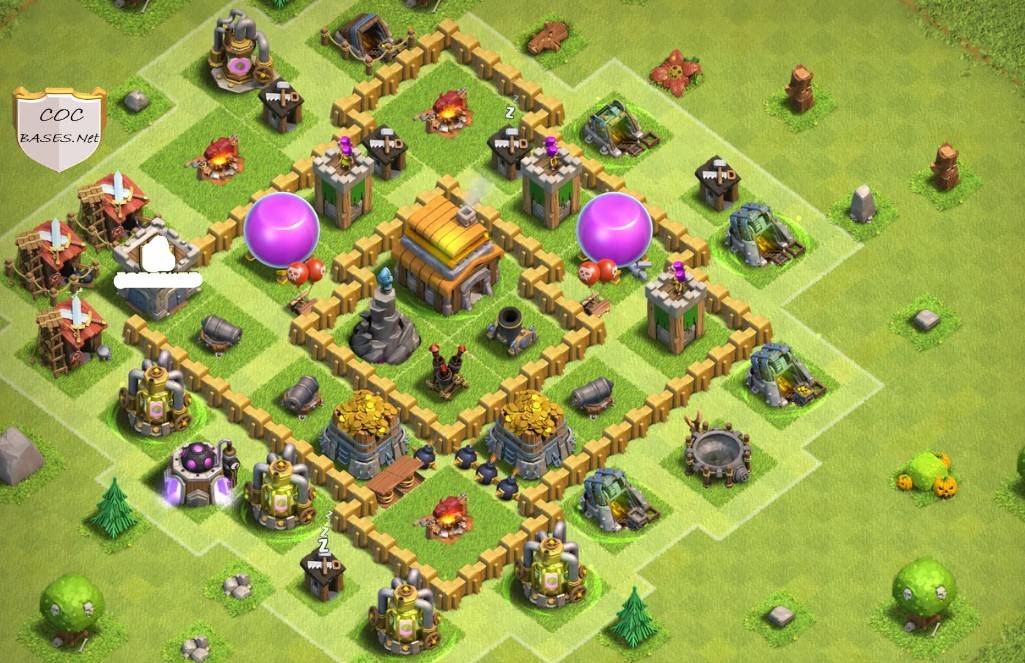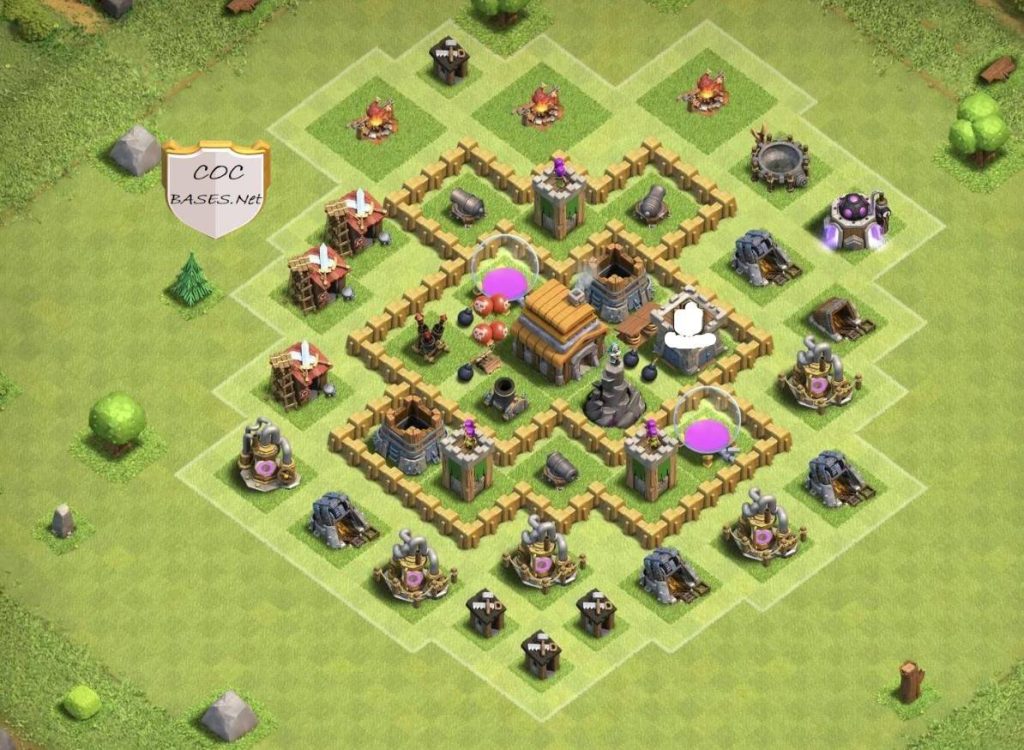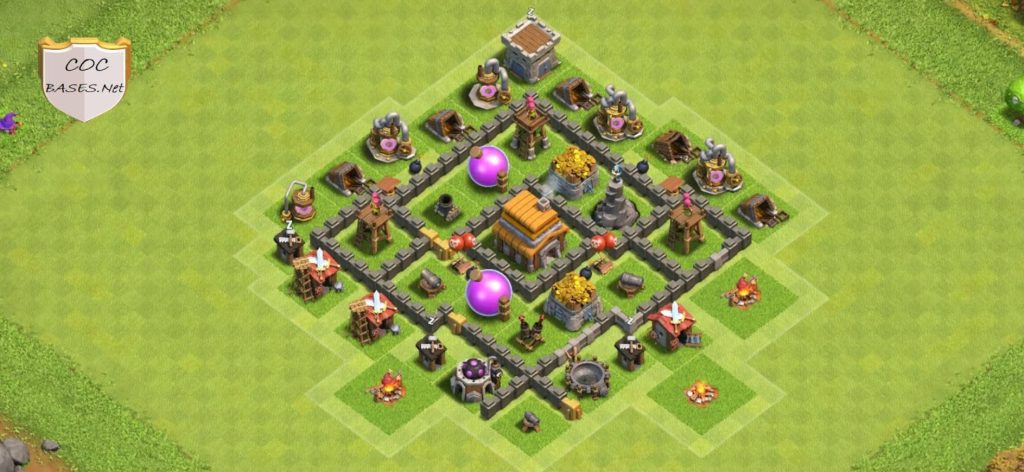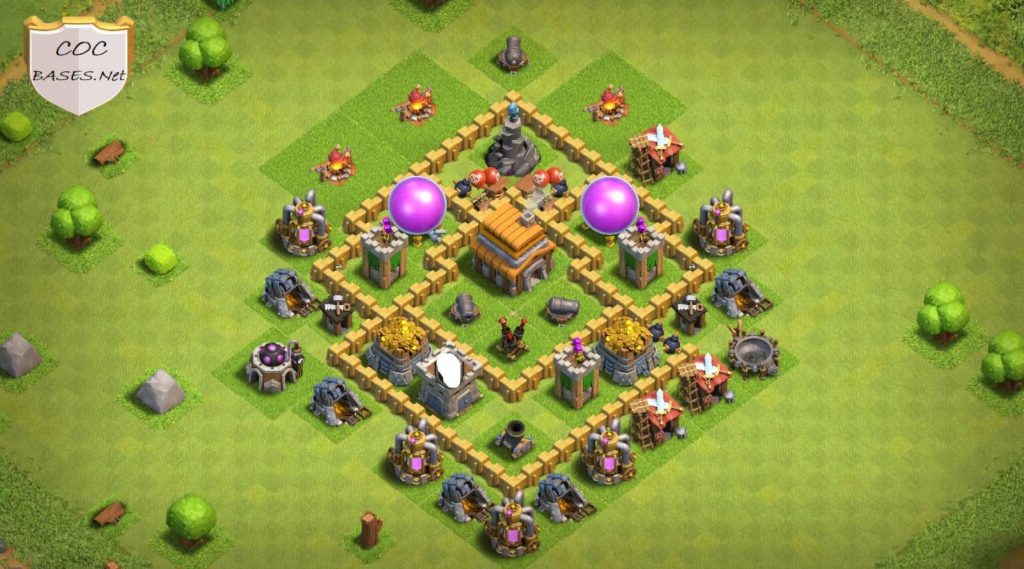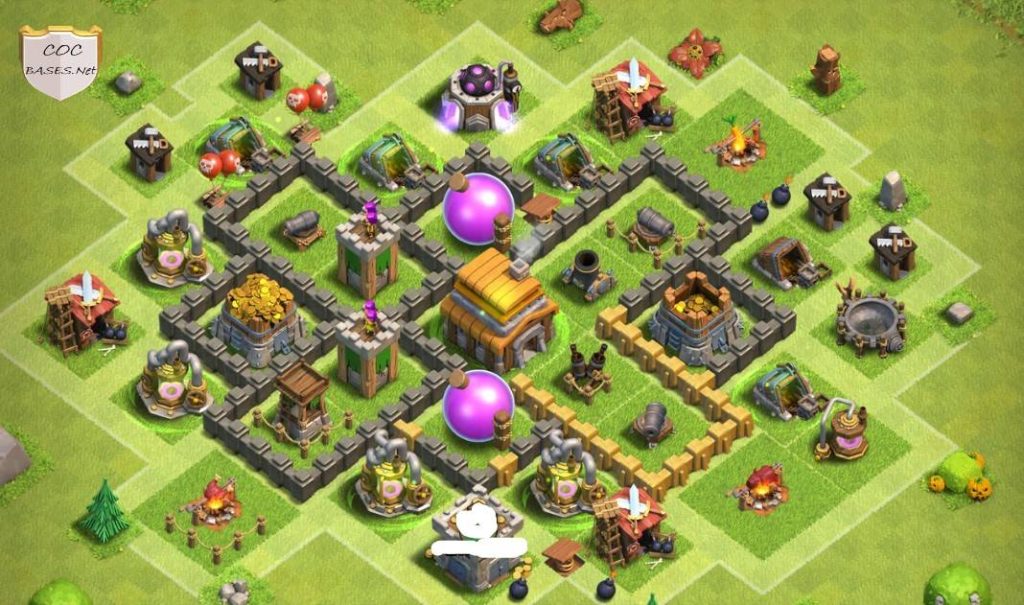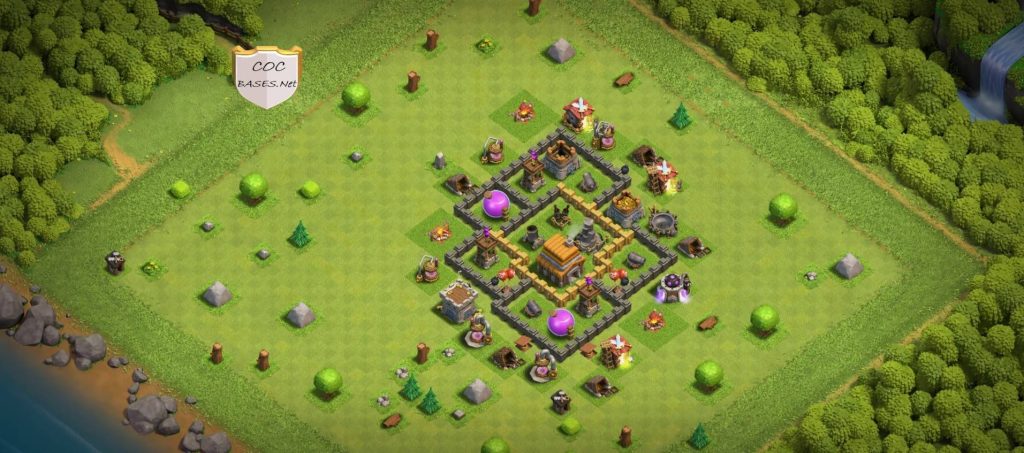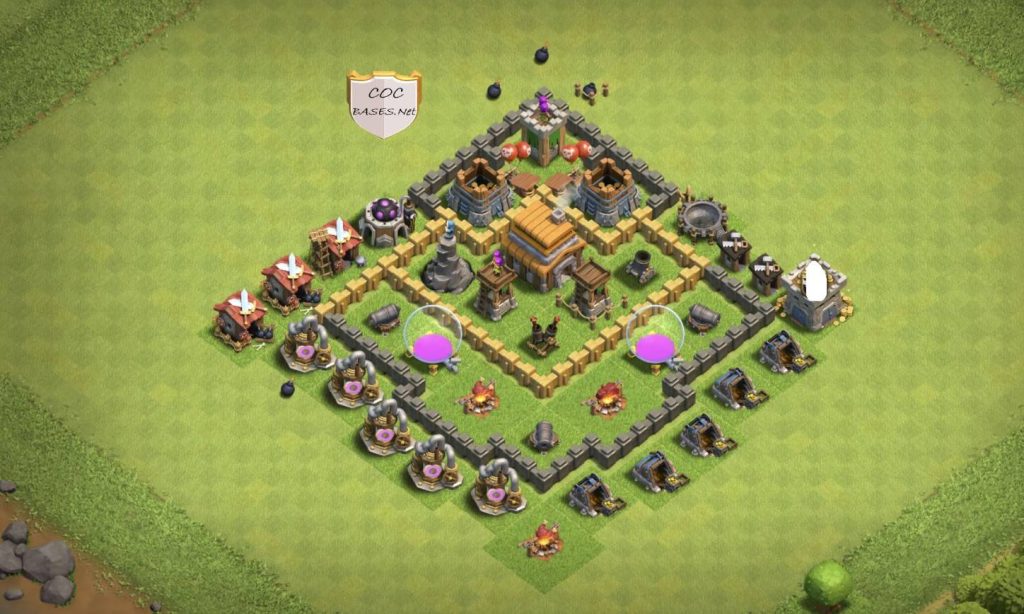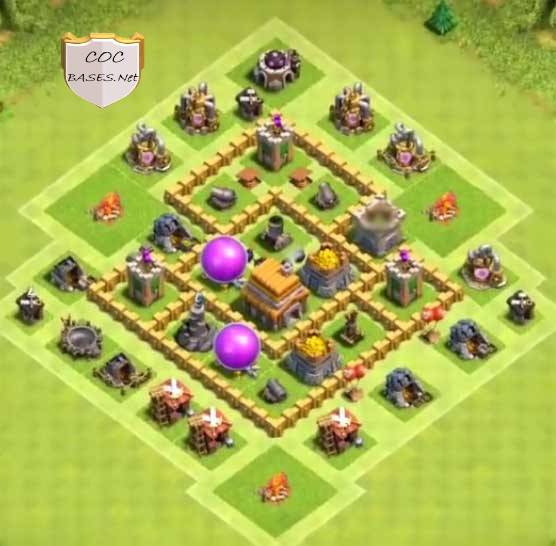 Best Town Hall 5 Farming Base Link Anti Everything
Here at this level, the key point to collect resources is to attack more opponents as compared to defending your base. If your storage towers are full, then collectors can be a good option. In town hall 5 the new troop that is unlocked is a wizard tower that makes the game quite difficult as compared to lower levels. The mortar is very effective as it can control the damage to nearby placed troops. The best th5 farming bases are mentioned in this guide, on how to develop & have the finest assigned buildings.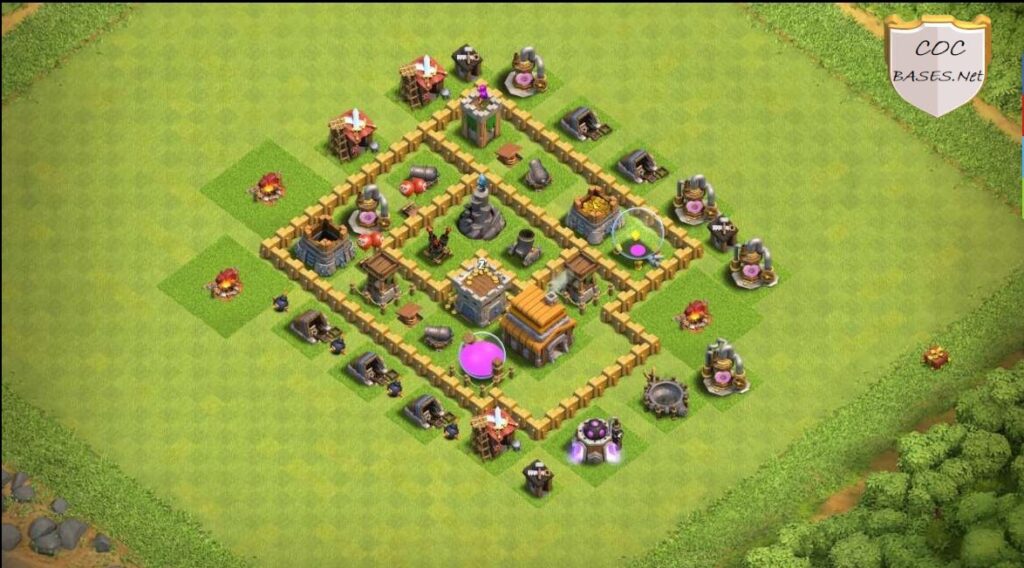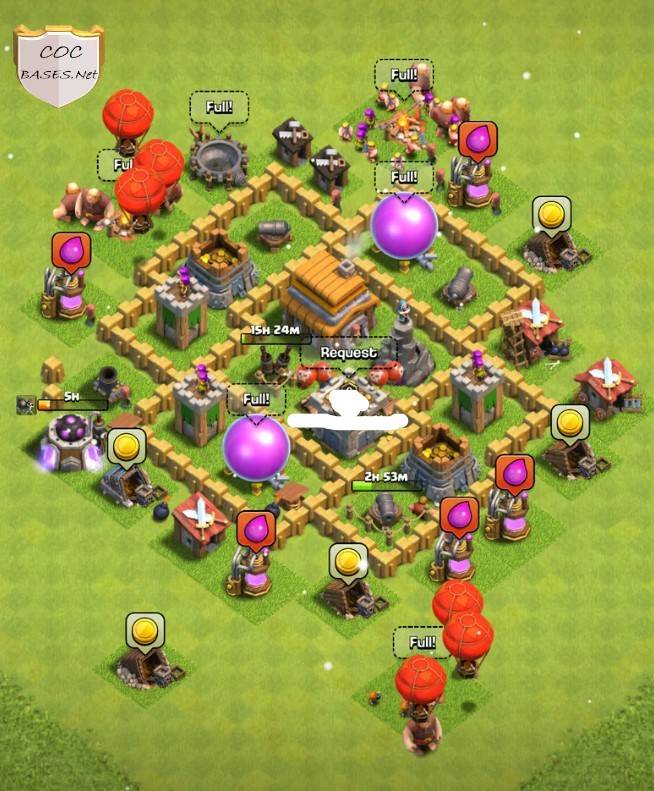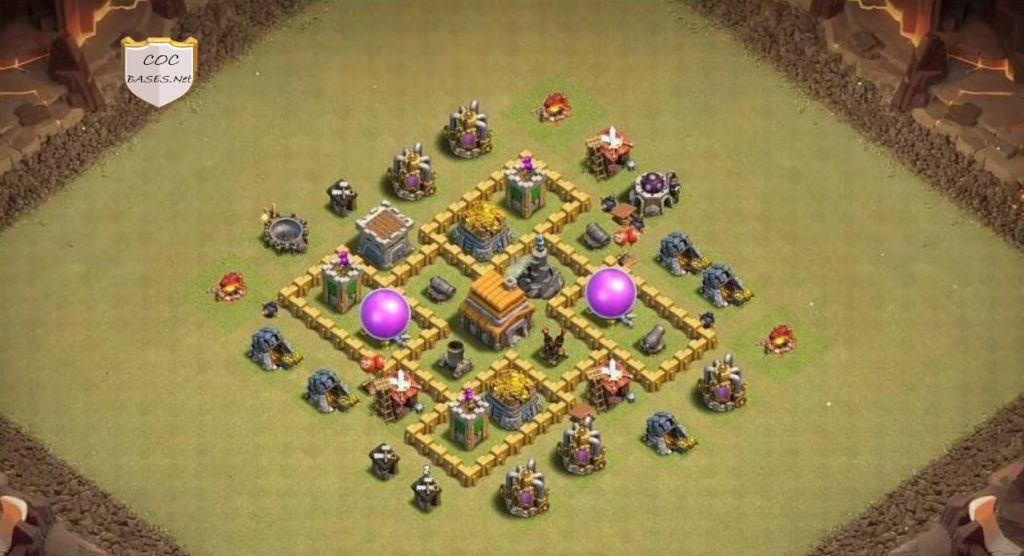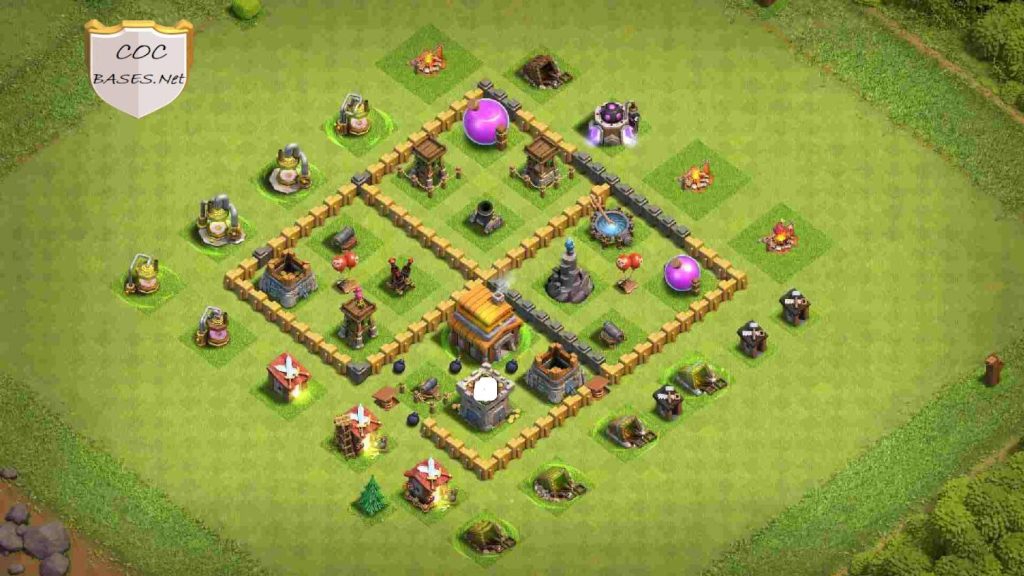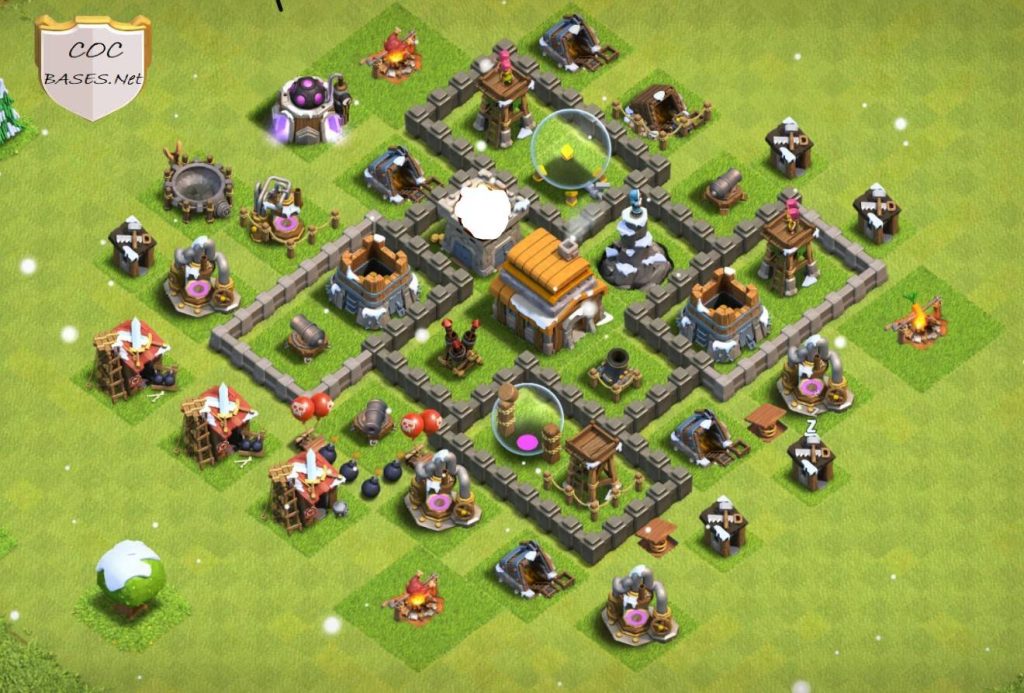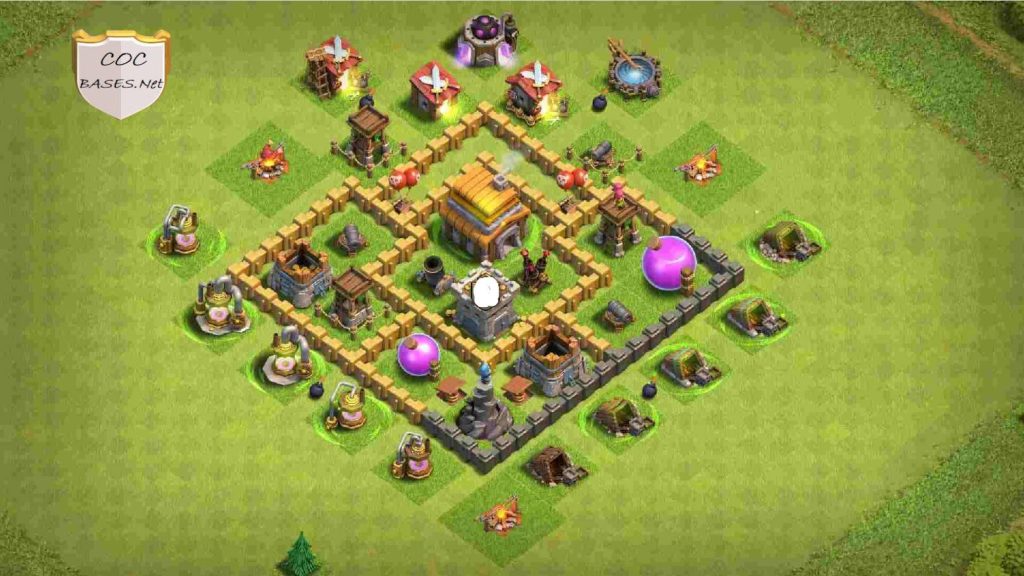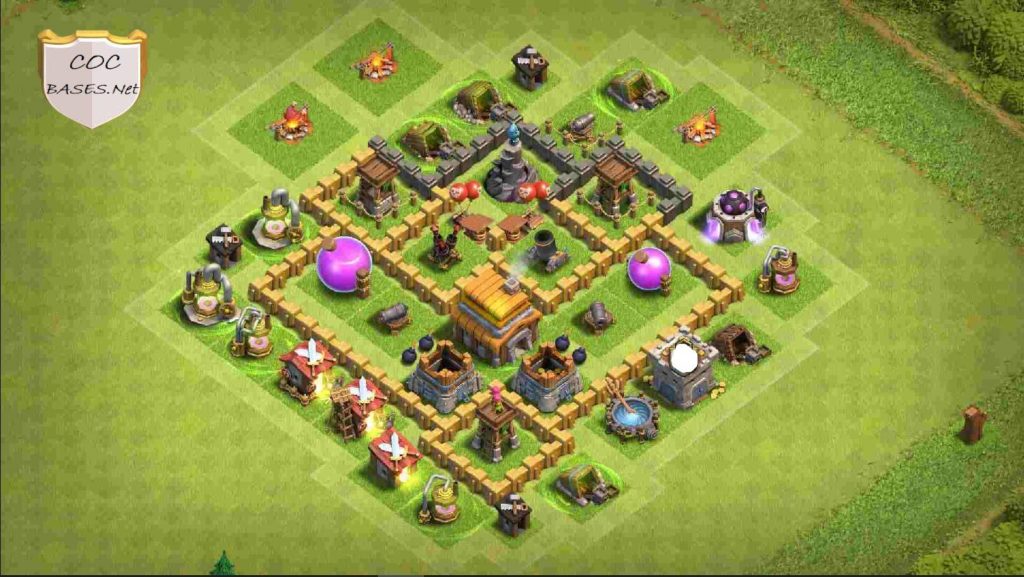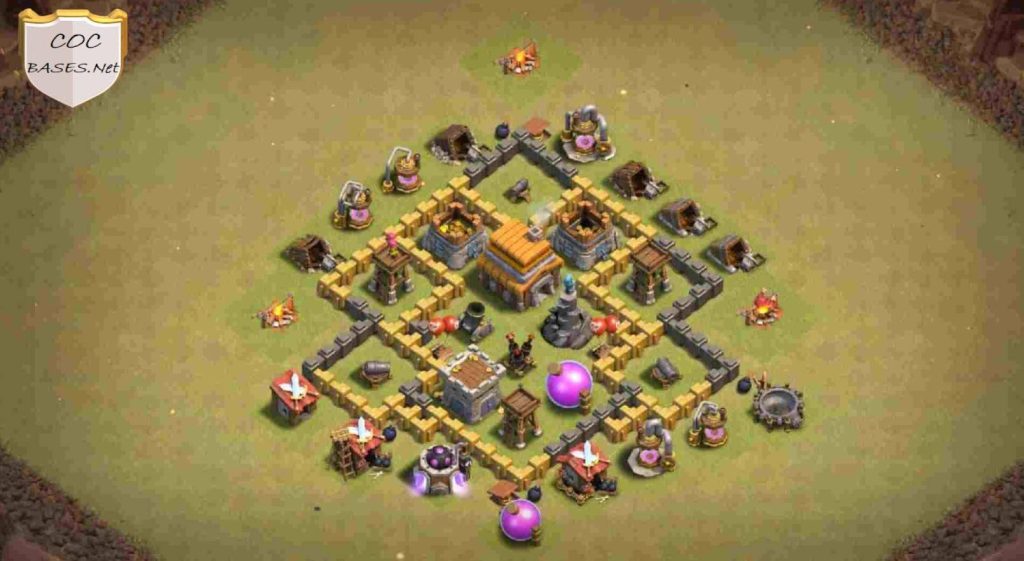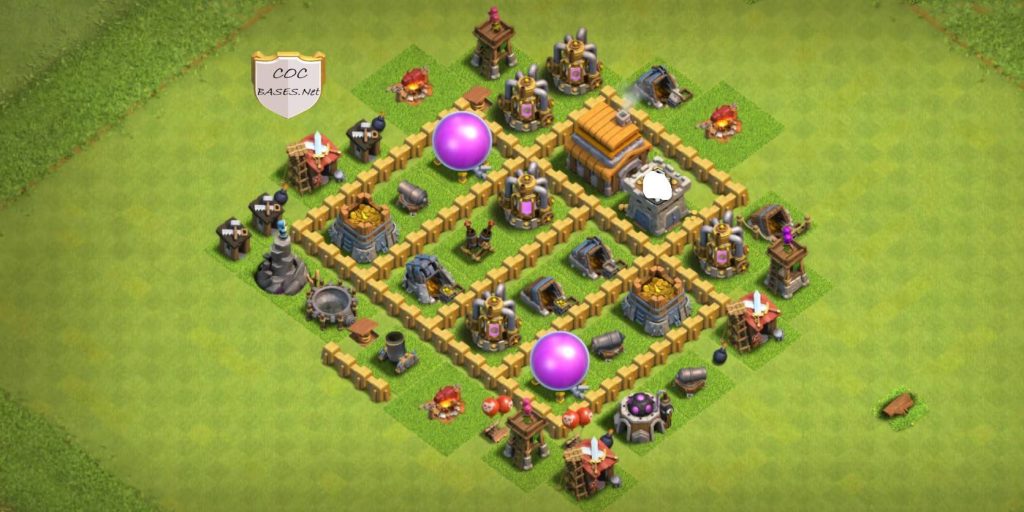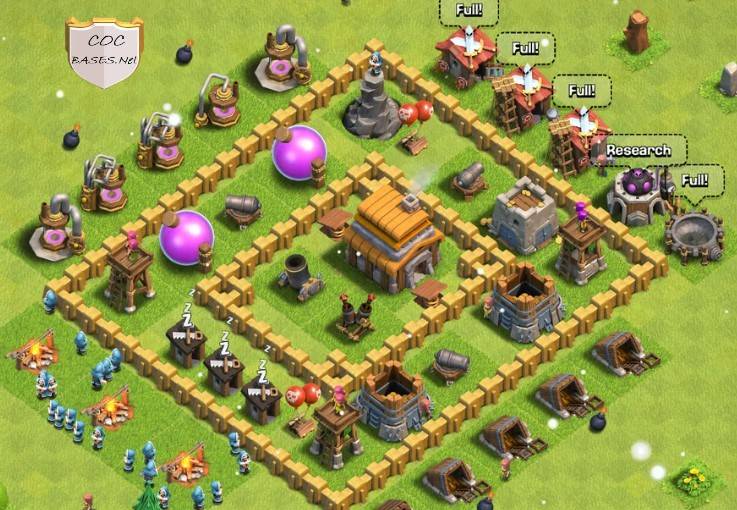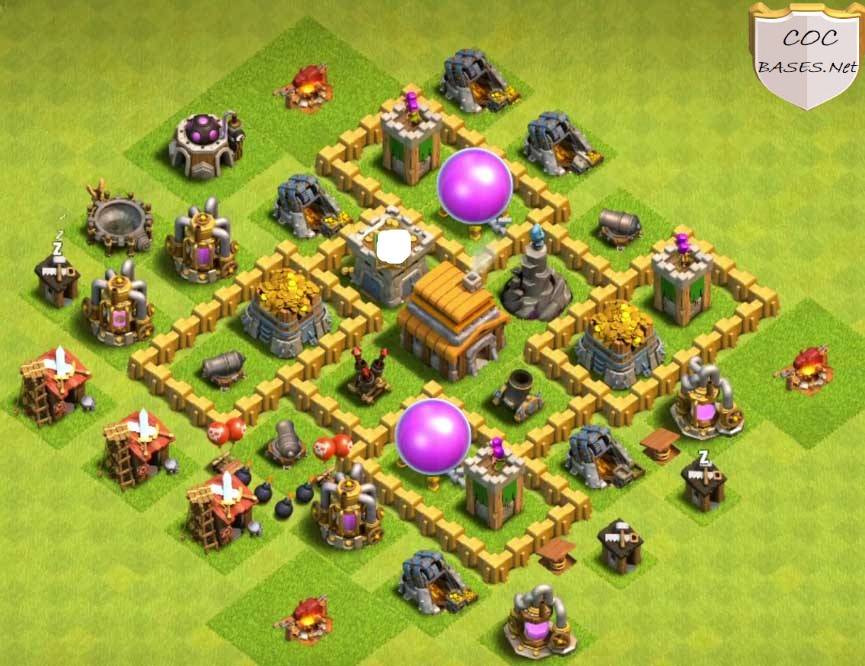 Clash of Clans Town Hall 5 Farming Base with Link
As you will be aware in the farming base more priority is given to resource and collector towers. If you want to gain more resources, you must focus on attacking rather than defending your troop. By attacking you can loot more resources from the opponent's clan.
You must have a complete balance between the defense of your clan and attacking the other clan. This balancing can be done by the effective placement of buildings in the best th5 farming bases. In the farming base layout, mostly we try to put our storage towers in the center accompanied by the town hall.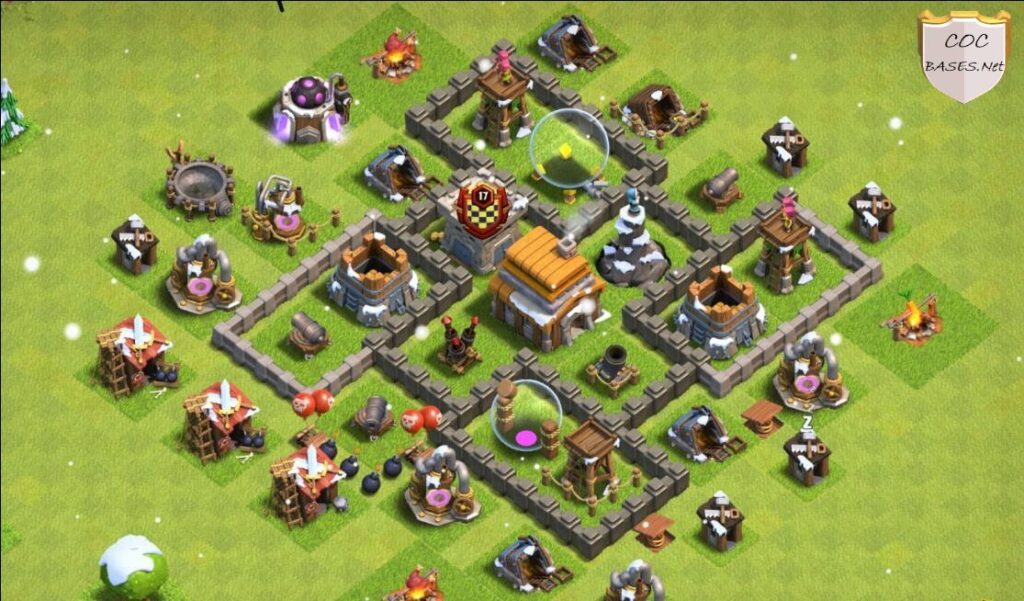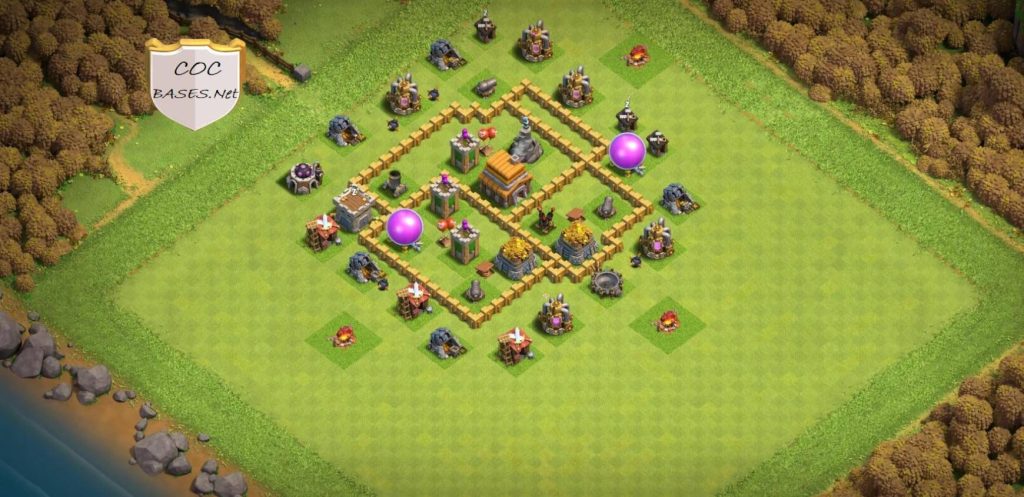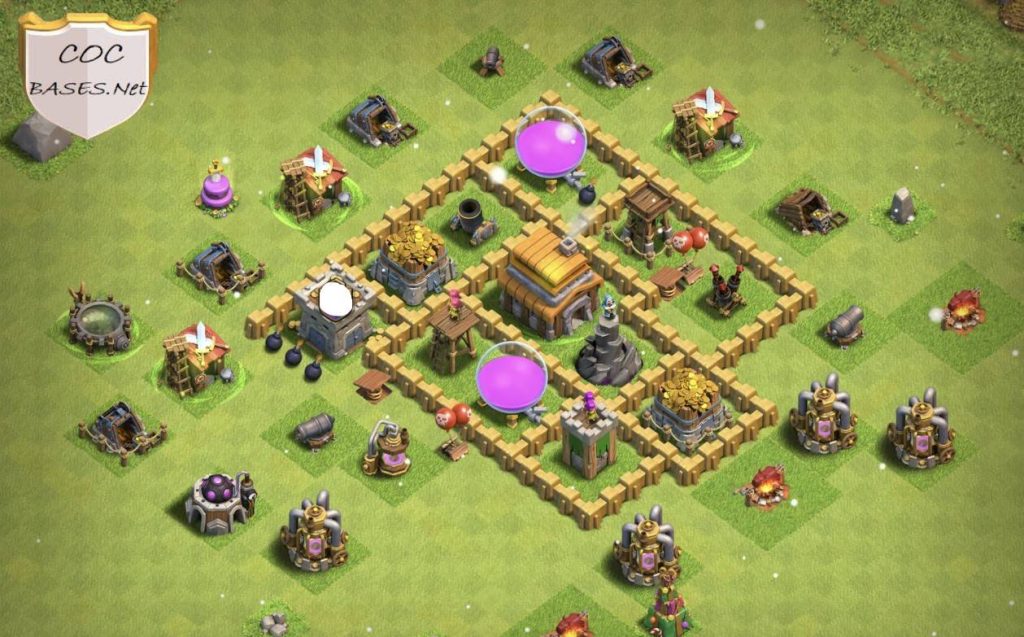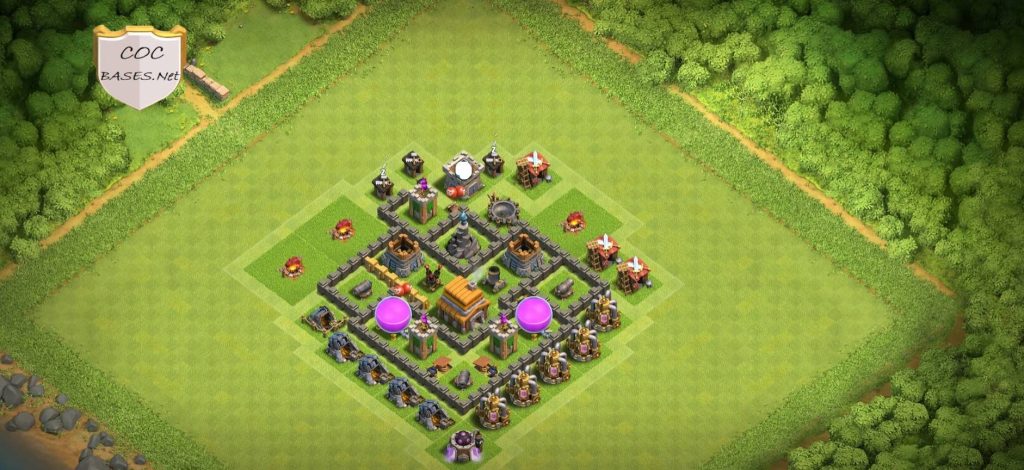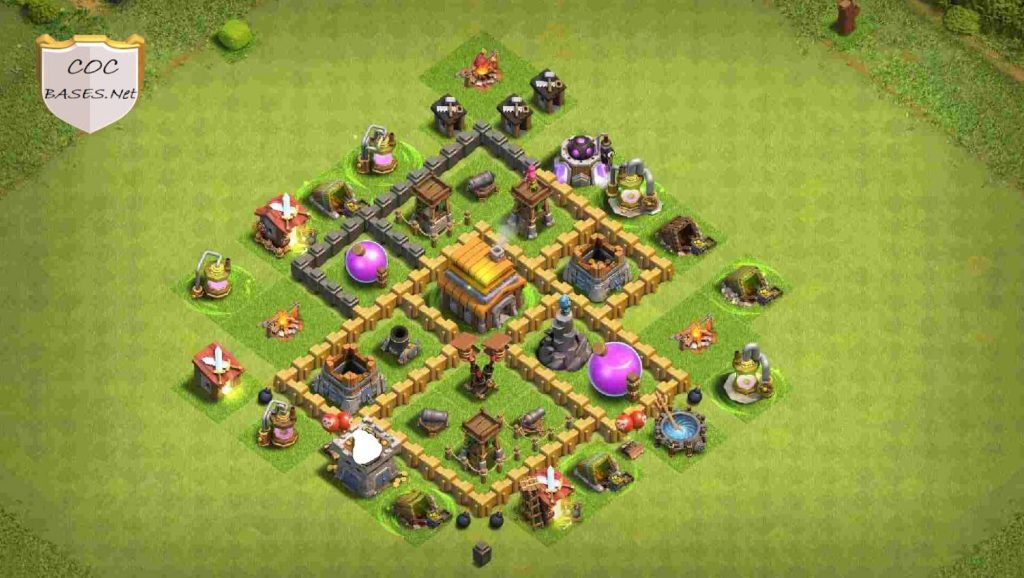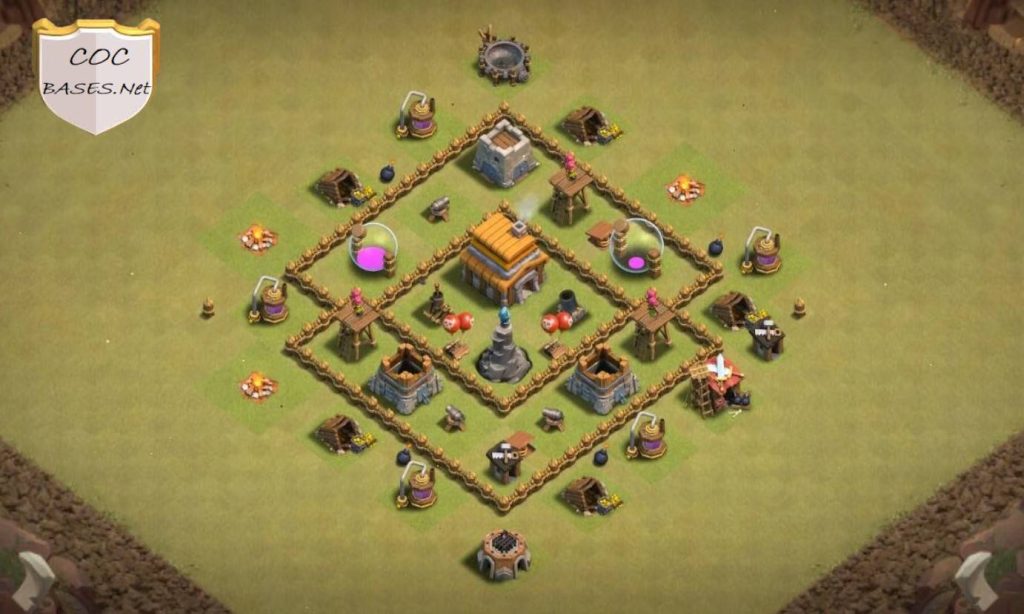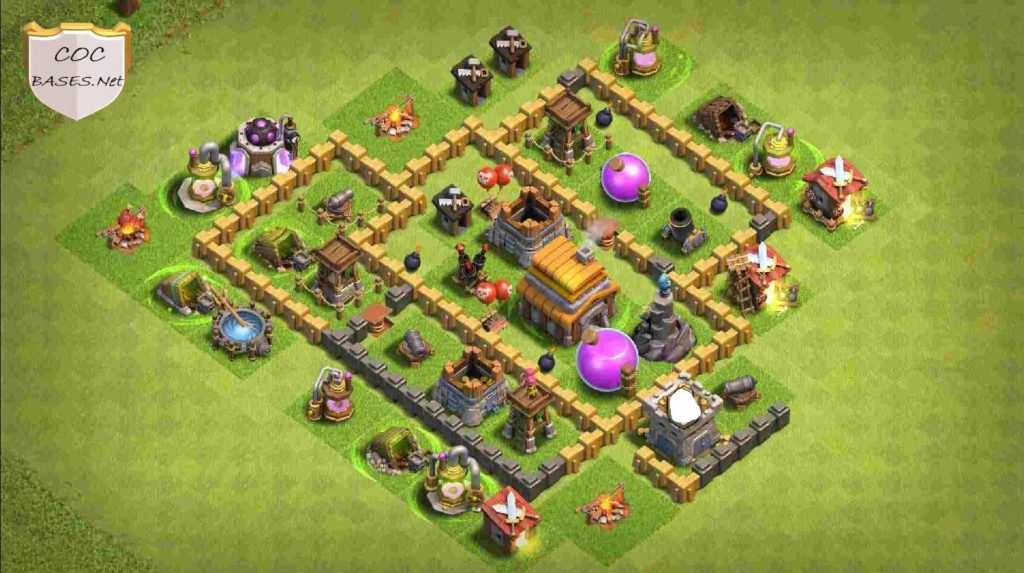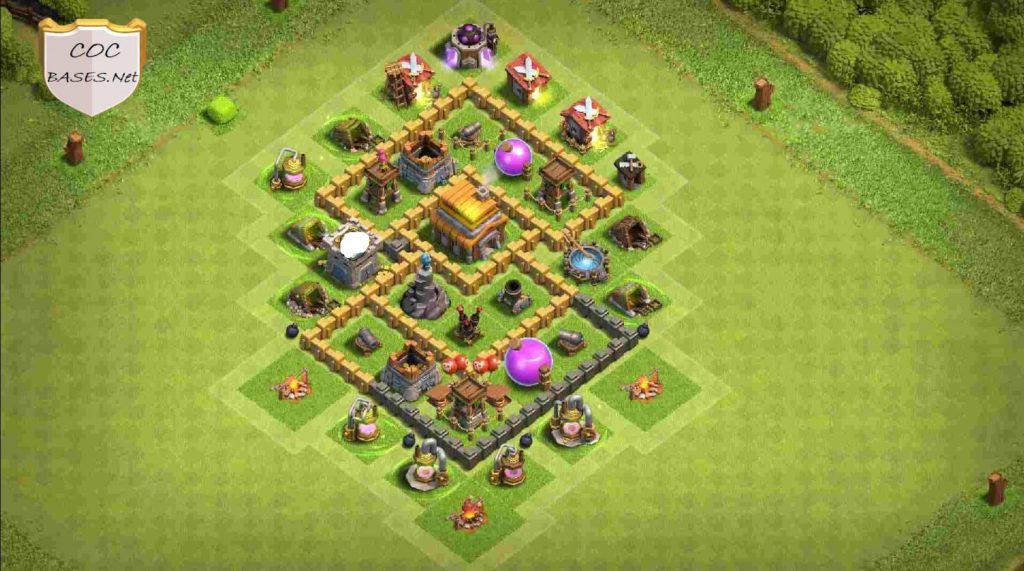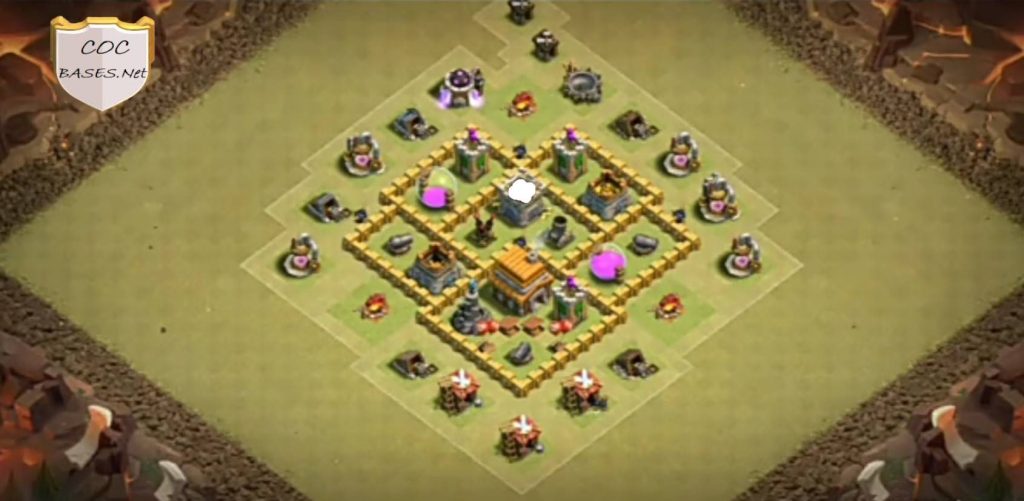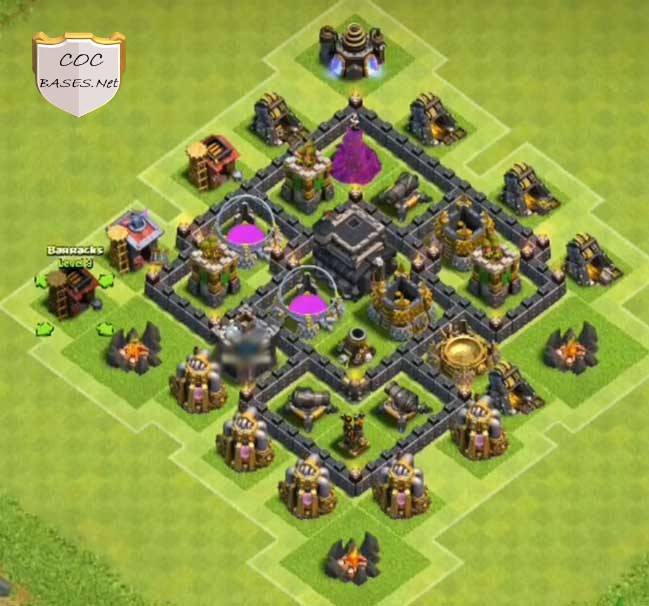 Anti 3 Star Town Hall 5 Farming Base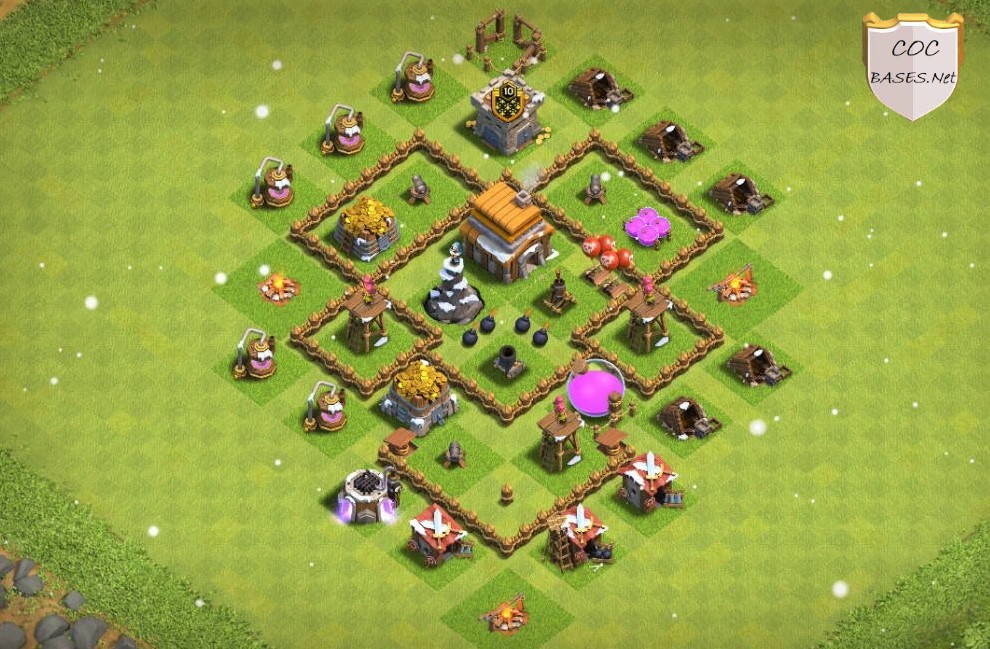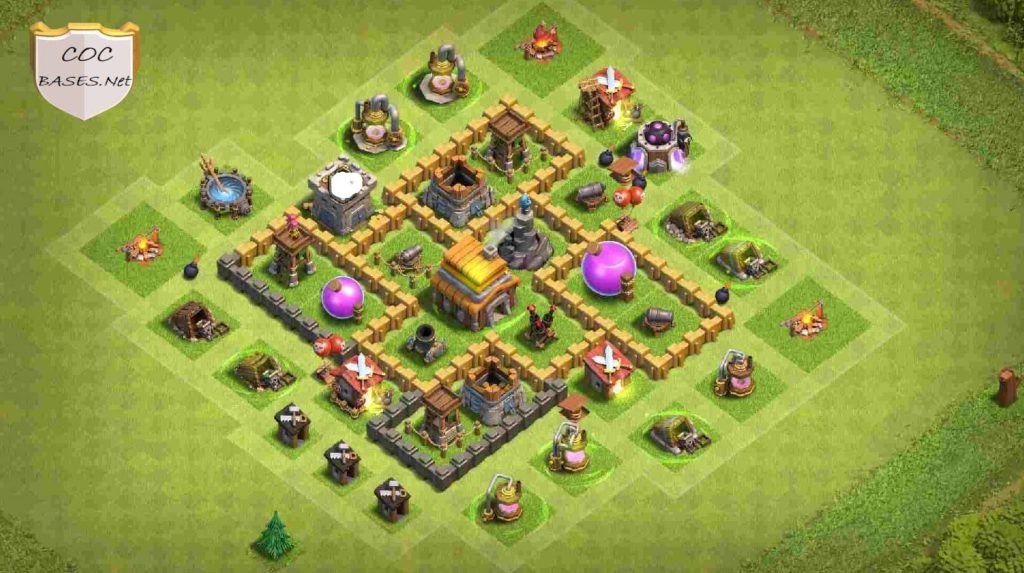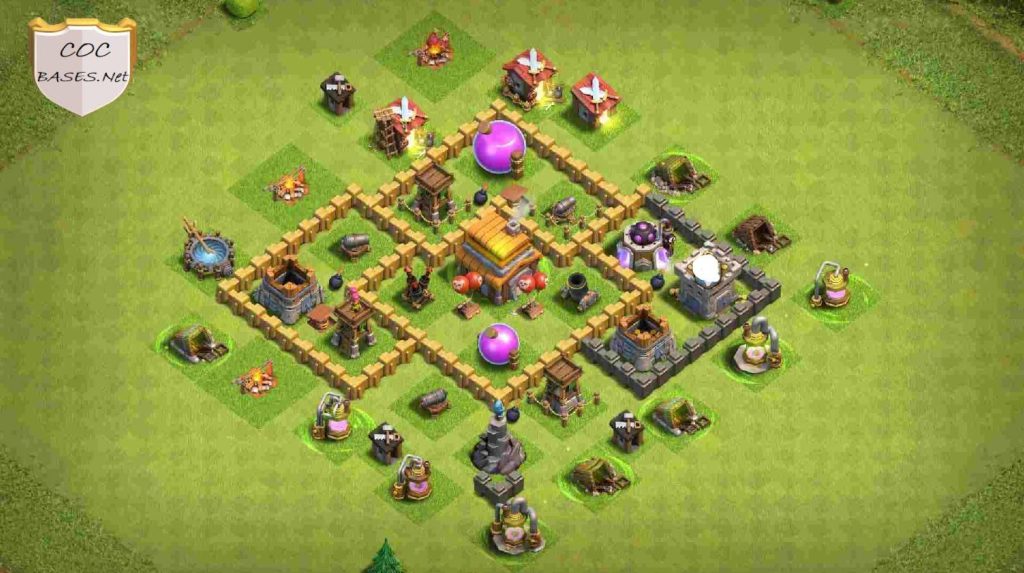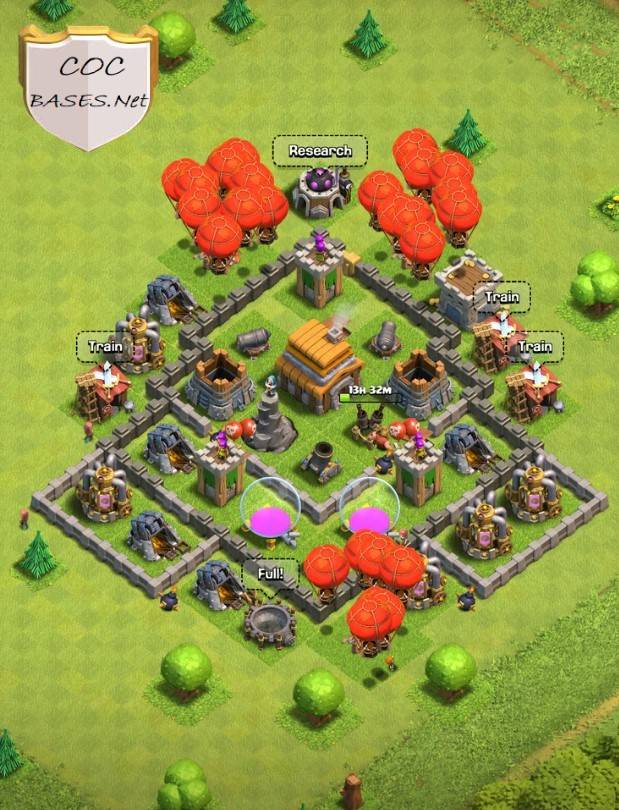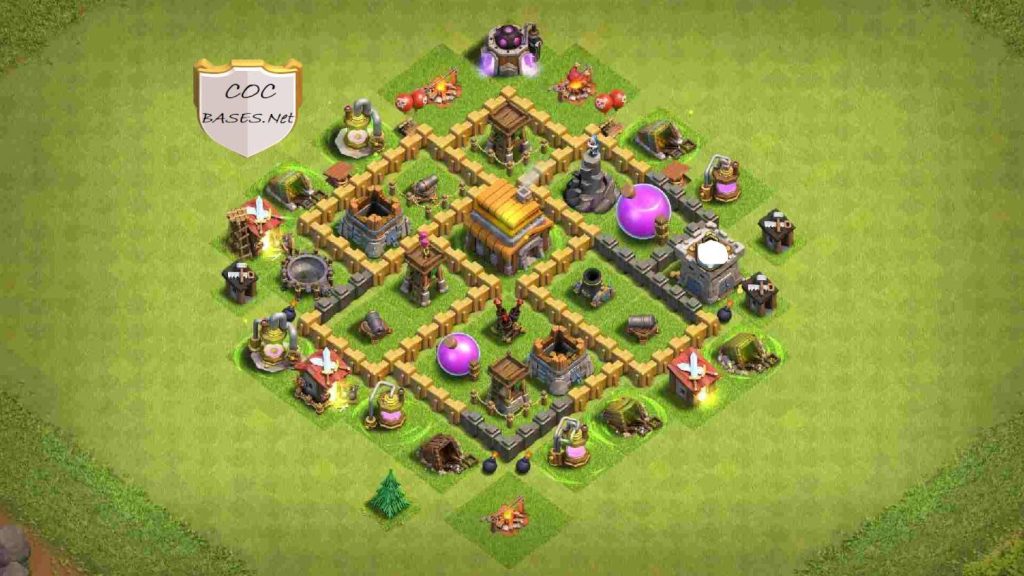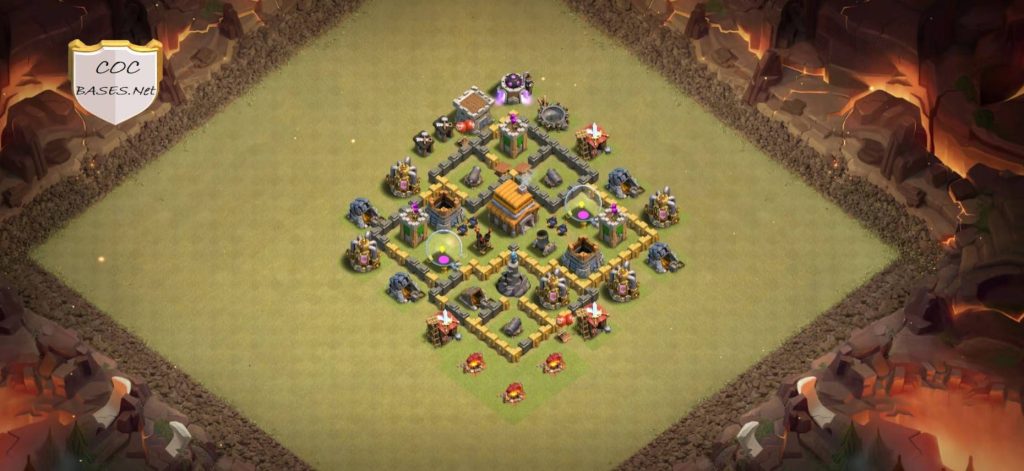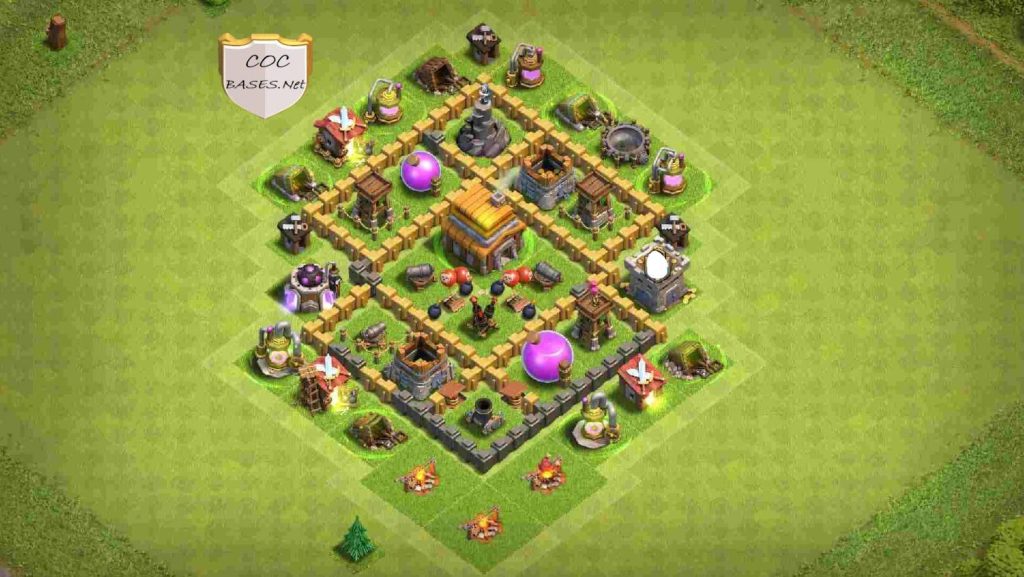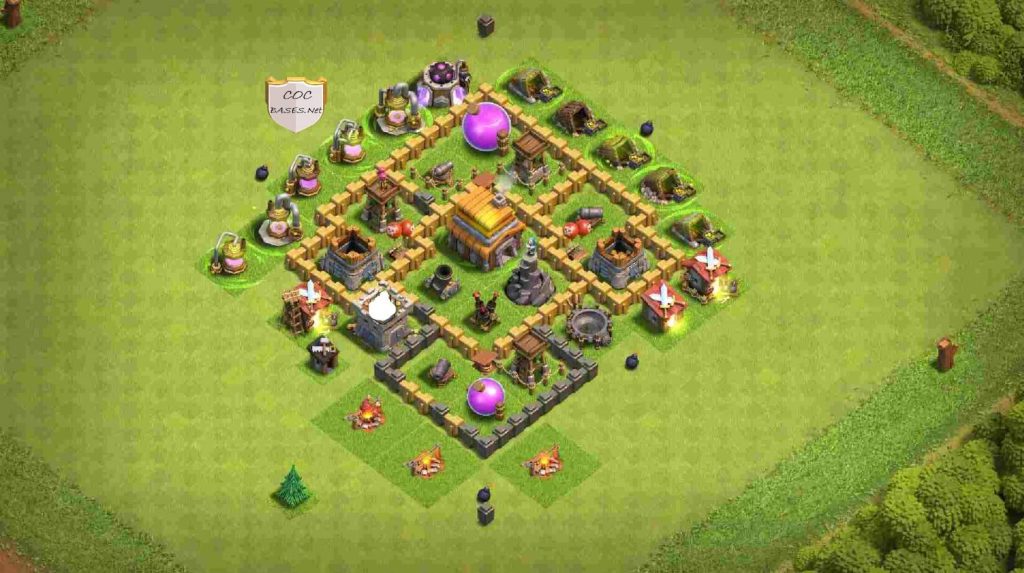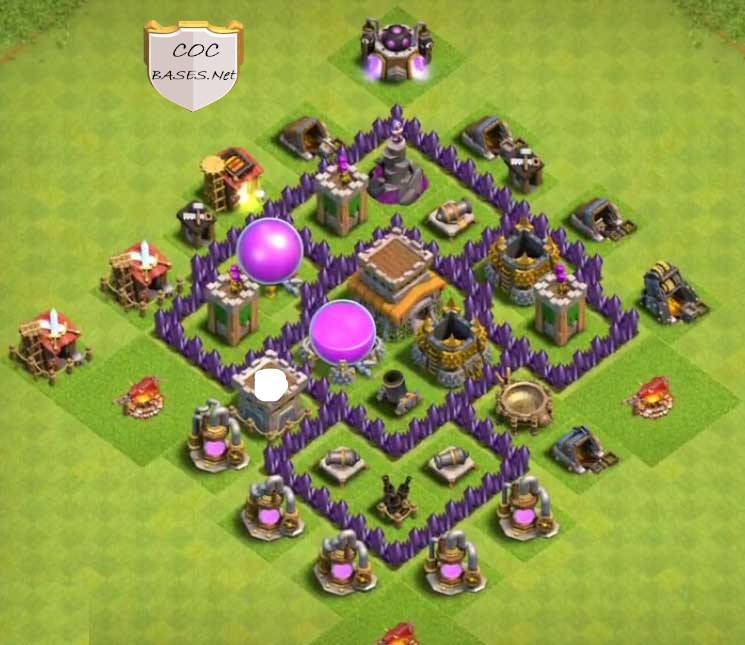 Clash of Clans Level 5 Loot Protection Base Link
Here we have mentioned some of the amazing designs for the best th5 farming bases that are quite effective and last for a long. In this first farming base layout, the town hall is placed in the center. Placing the town hall in the middle is one of the best strategies to protect it from opponents. With the town hall, the two mortars are placed that are very effective in damage control.
The town hall 5 base layout is separated into small sections making it more secure. The resource towers are placed in the inner section of the town hall with some amazing buildings such as hidden tesla, cannon, mortar, etc. The town hall is protected with maxed walls and has an outer layer of defense buildings that are protecting the troop from attackers.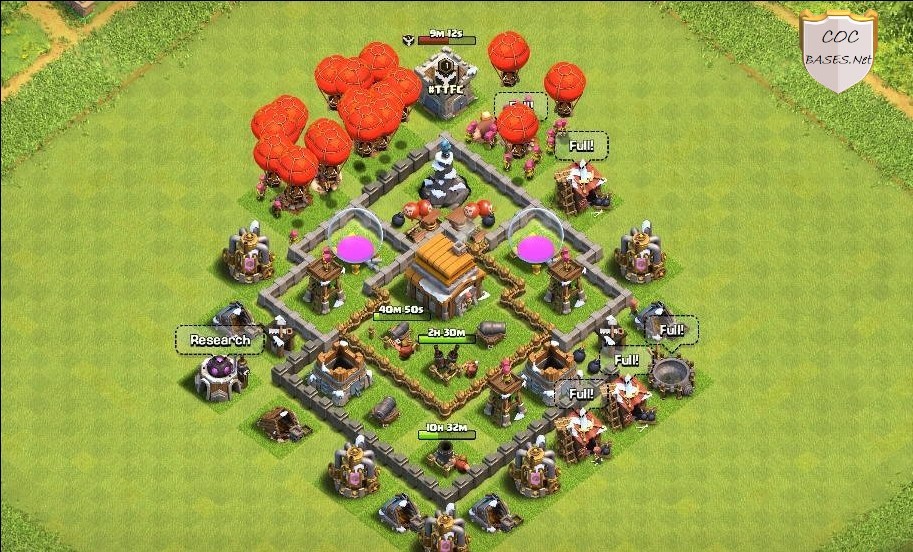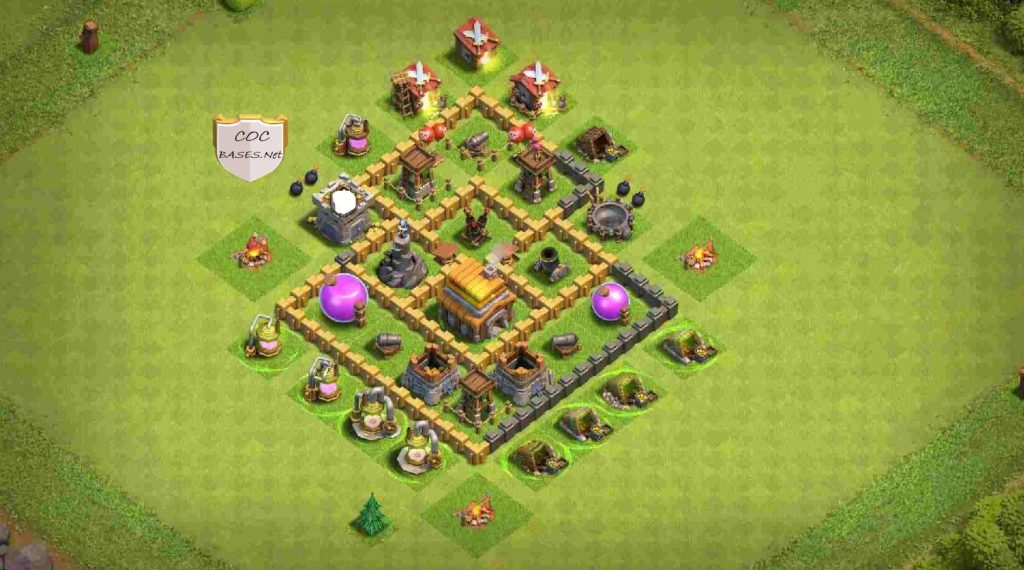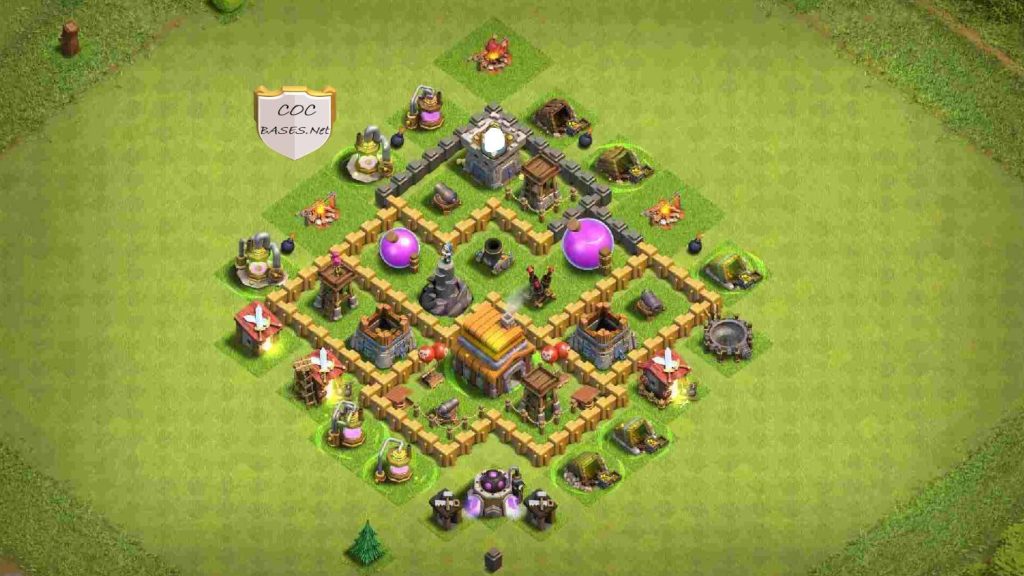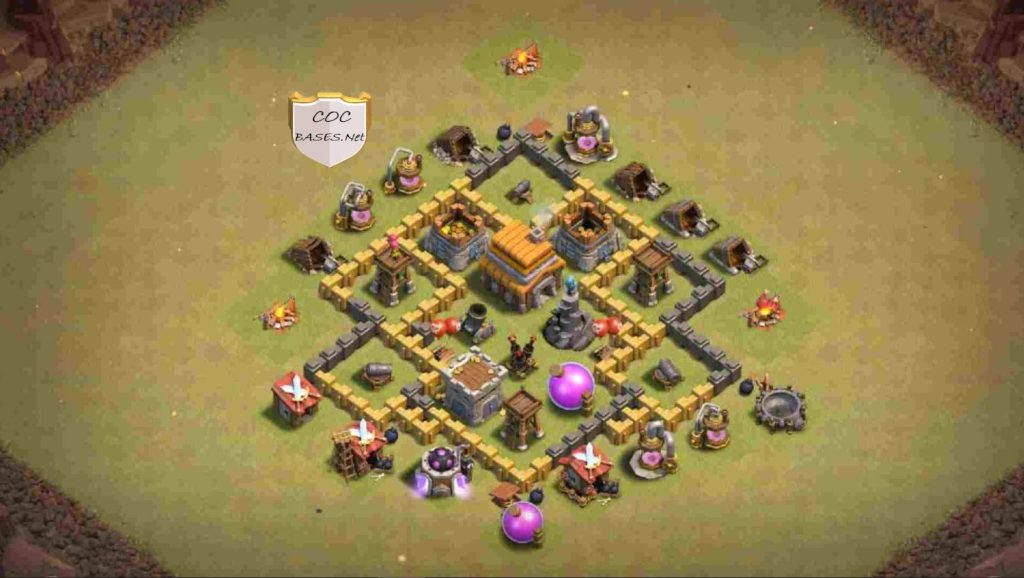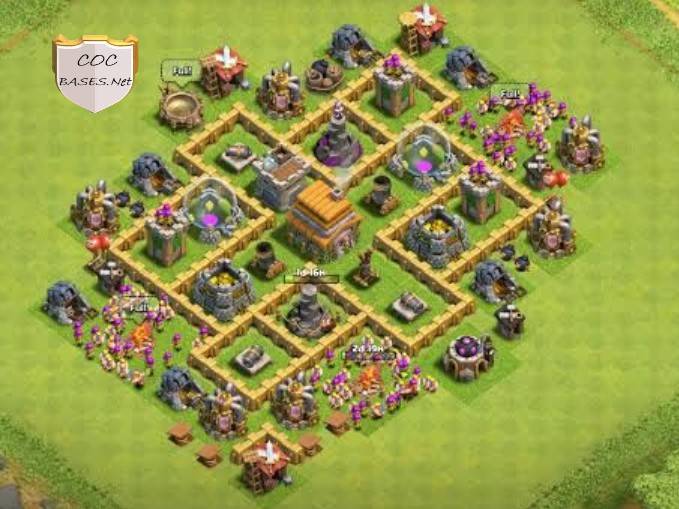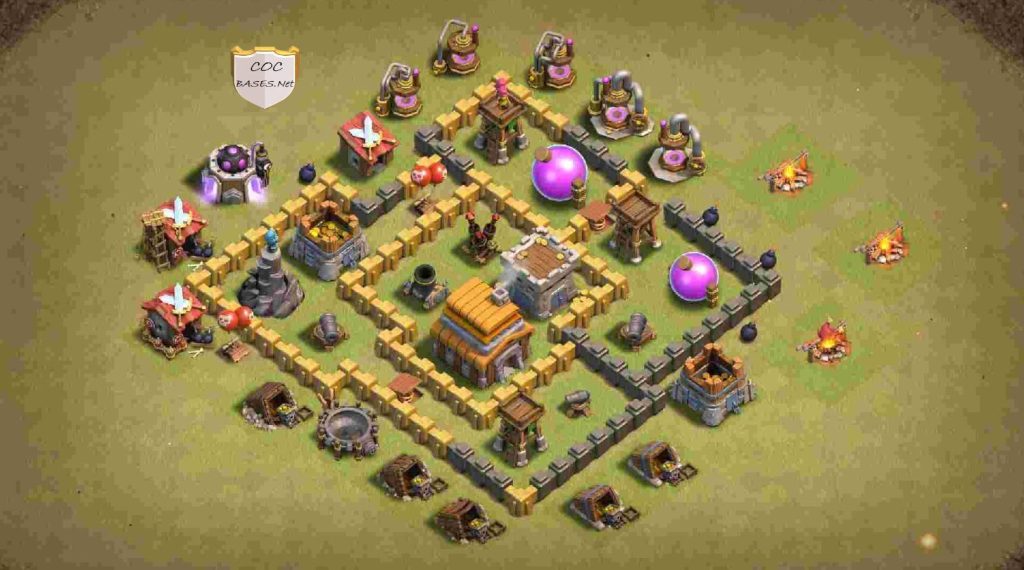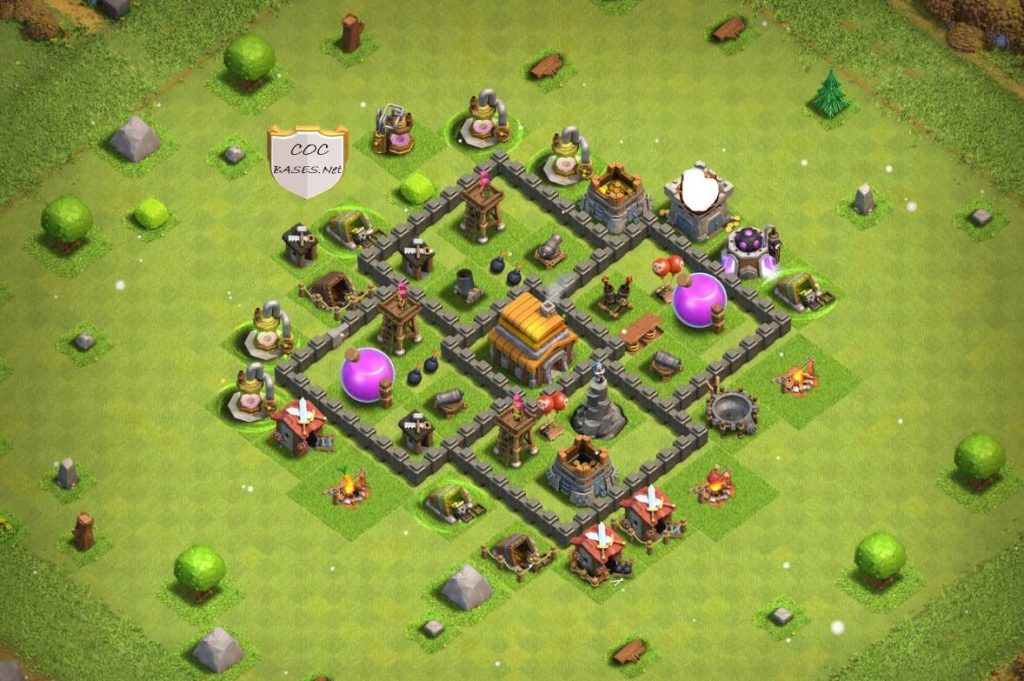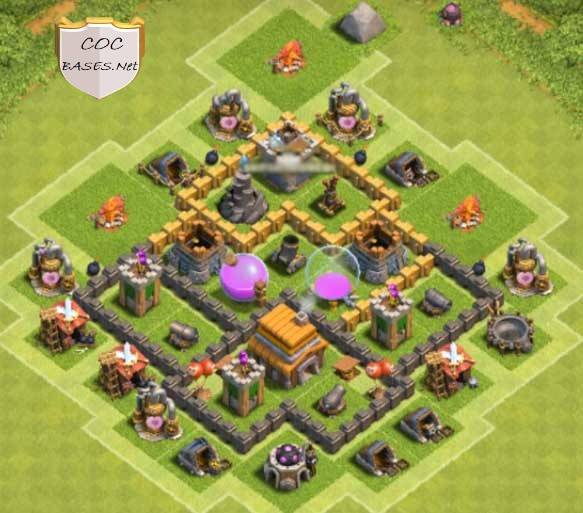 COC TH5 Anti Loot Base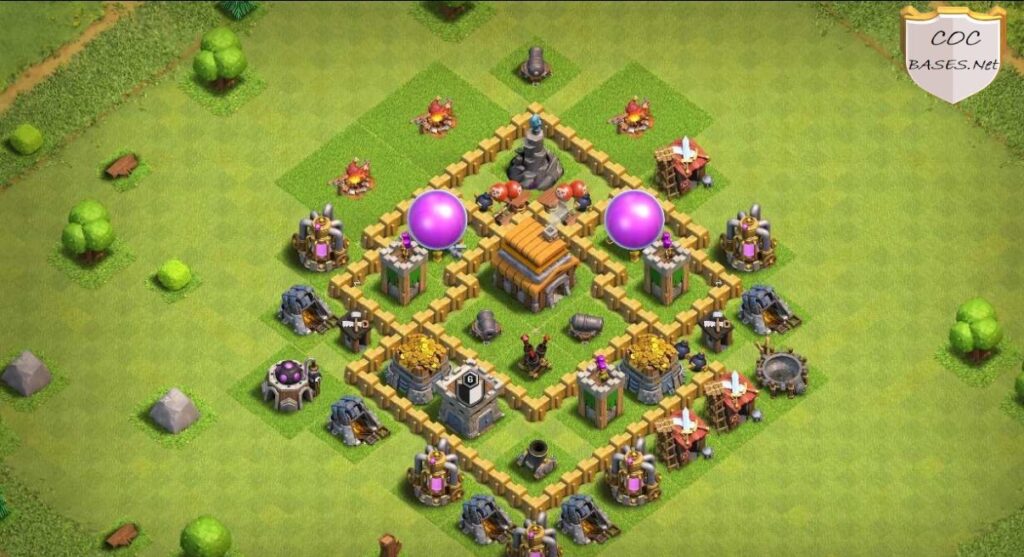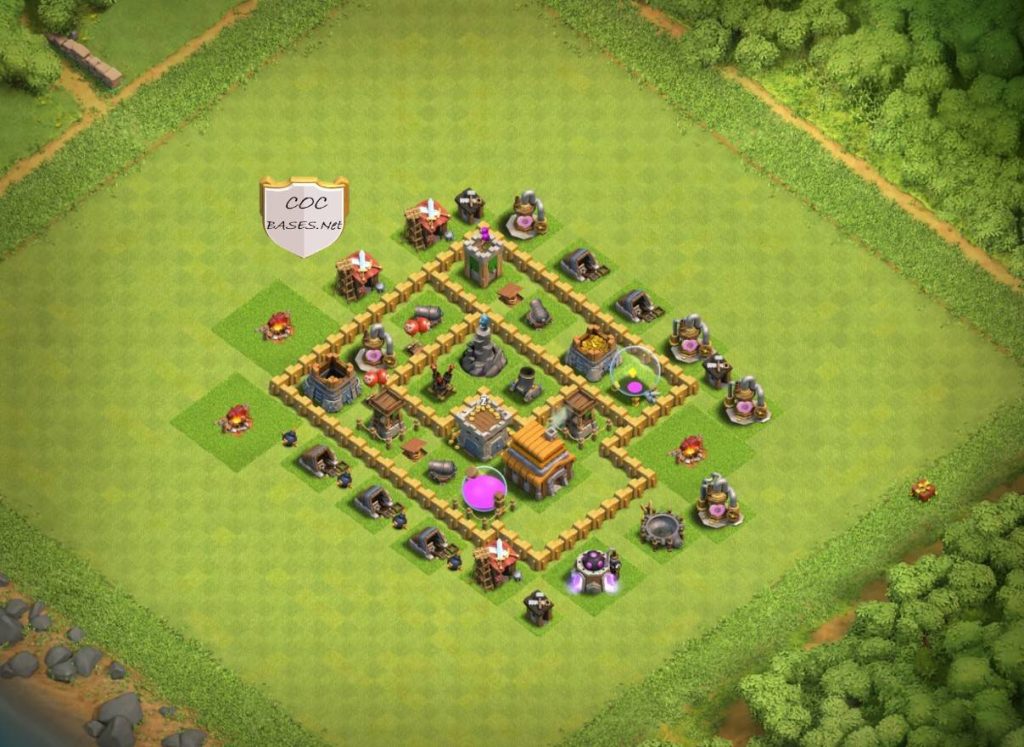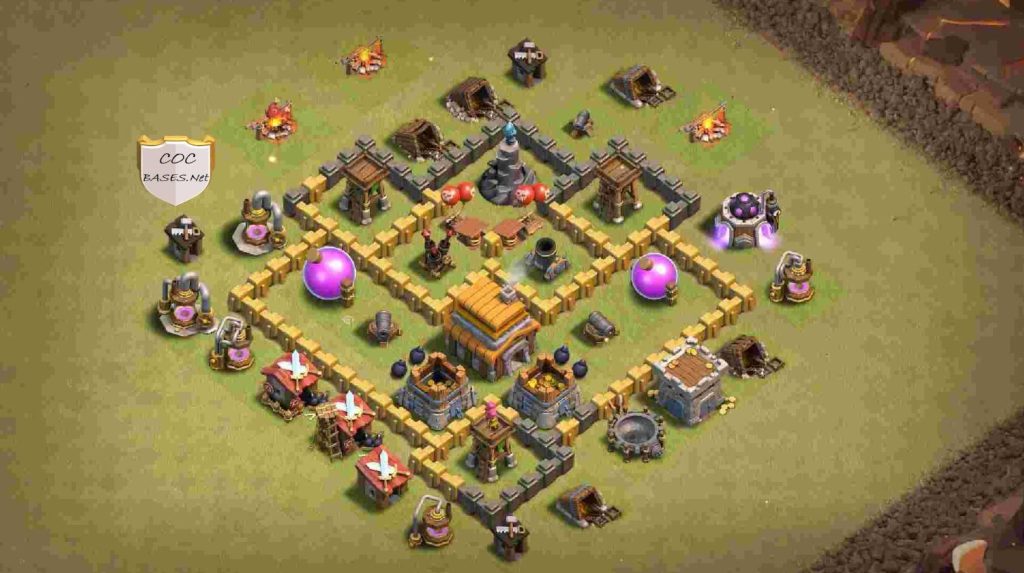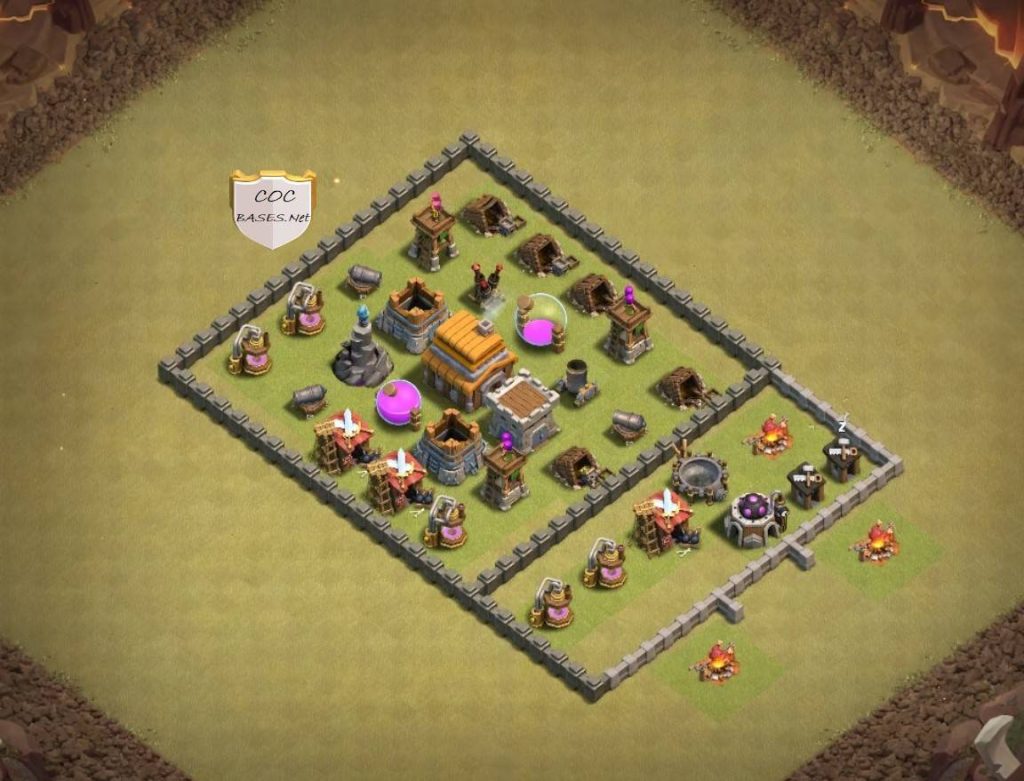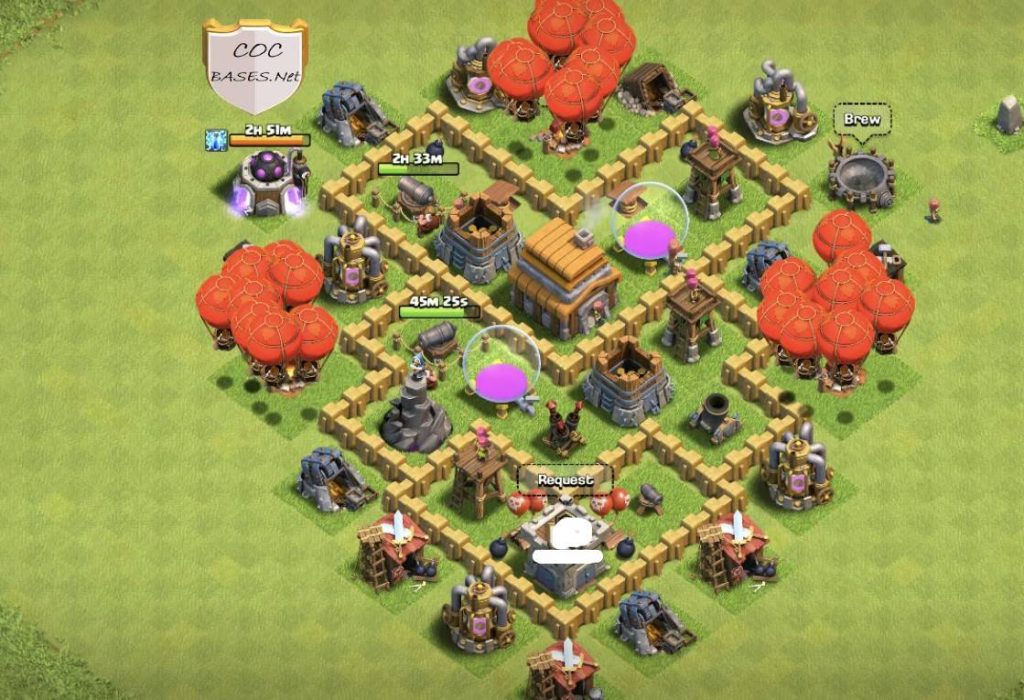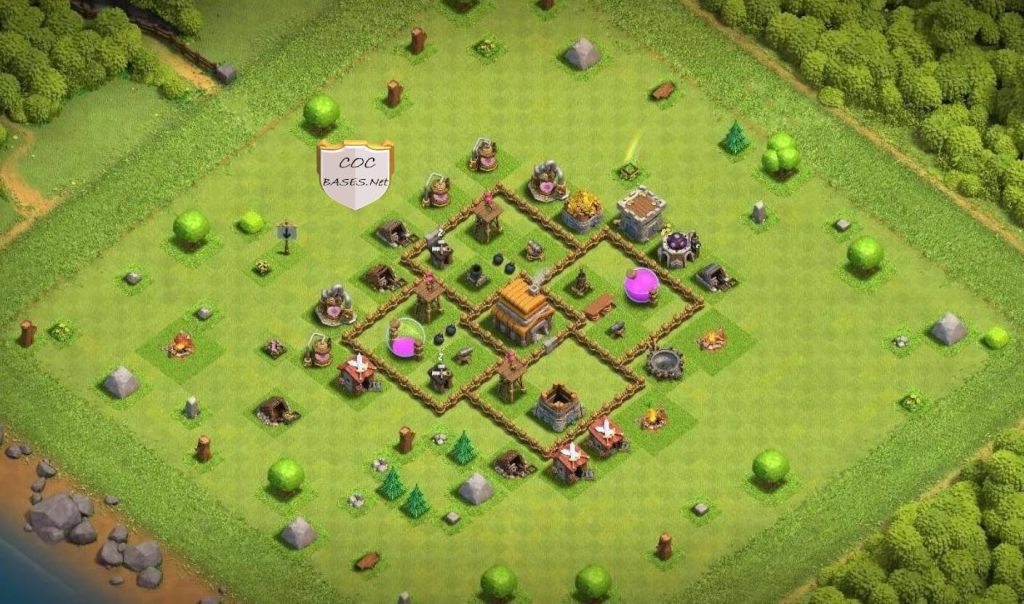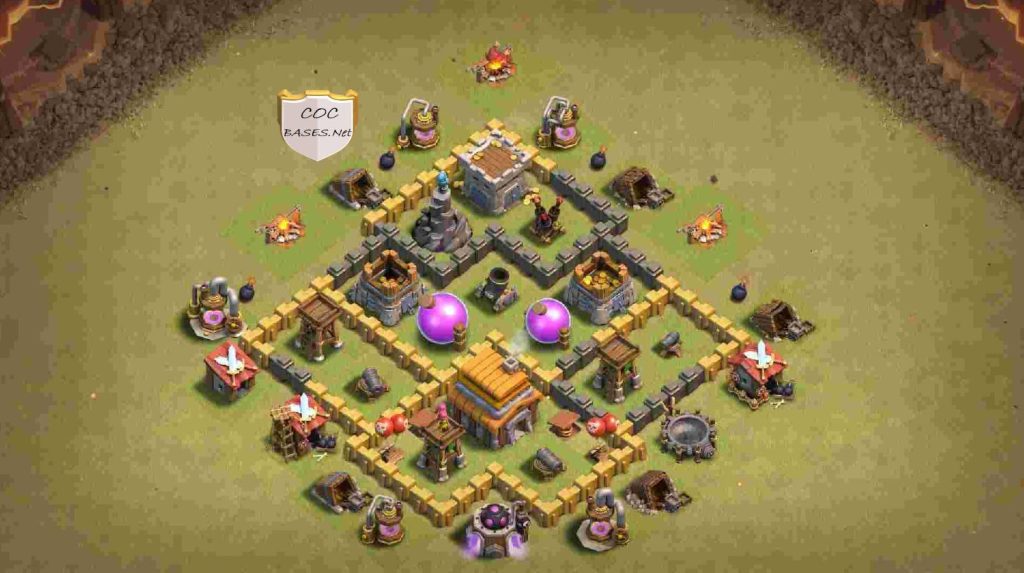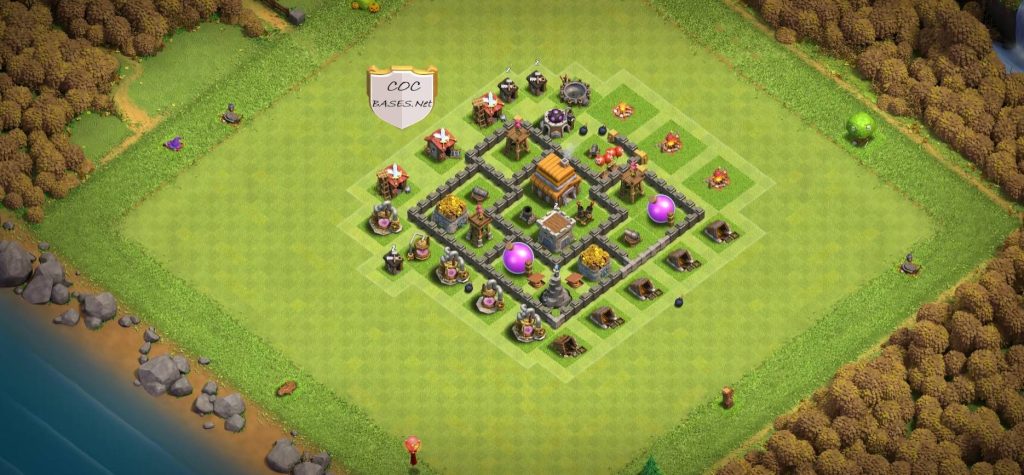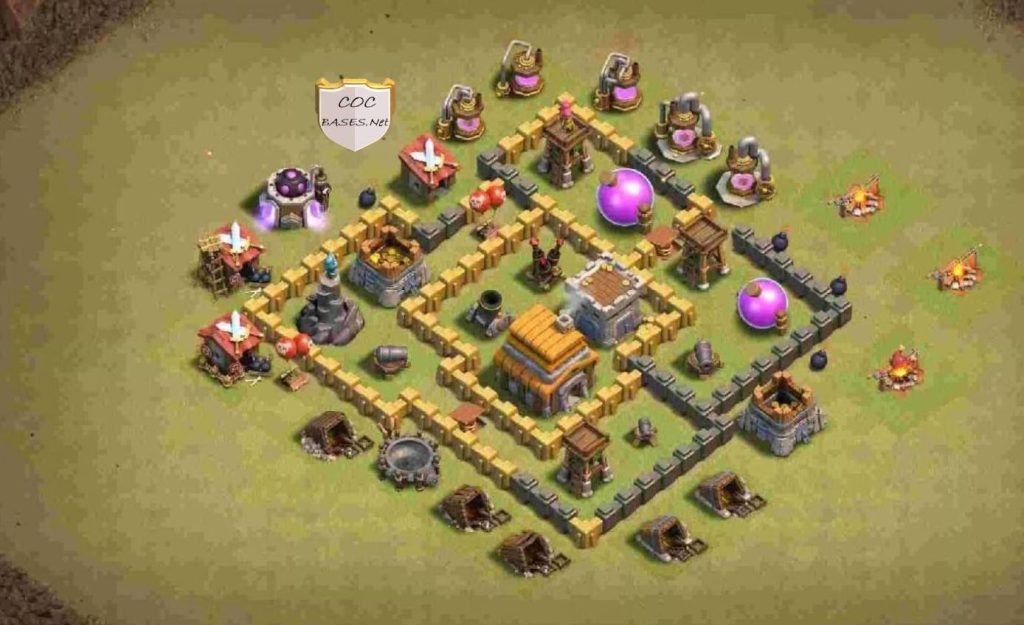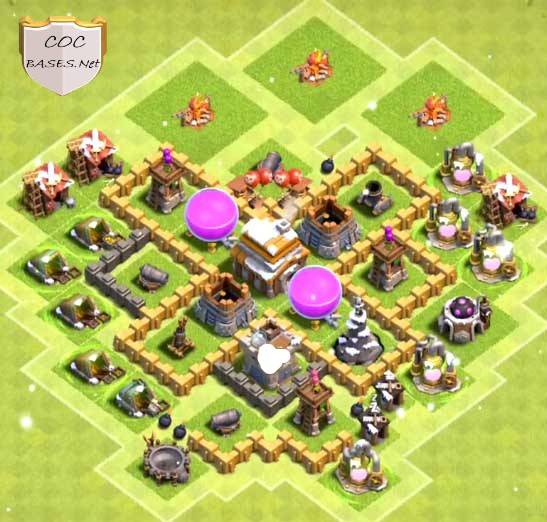 Best Town Hall 5 Defense Farming Base
This is also one of the best th5 farming bases, which has four separate compartments. In the initial stages, we get to know some basic strategies to make our bases much more effective. For which one is the distribution of the base into small sections, layers, and compartments.
As you can see the town hall is in the center with four sections surrounding it. The sections consist of amazing defense and army buildings such as hidden tesla, clan castle, cannon, mortar, and storage towers. The clan is also covered from the outside with some effective buildings and towers.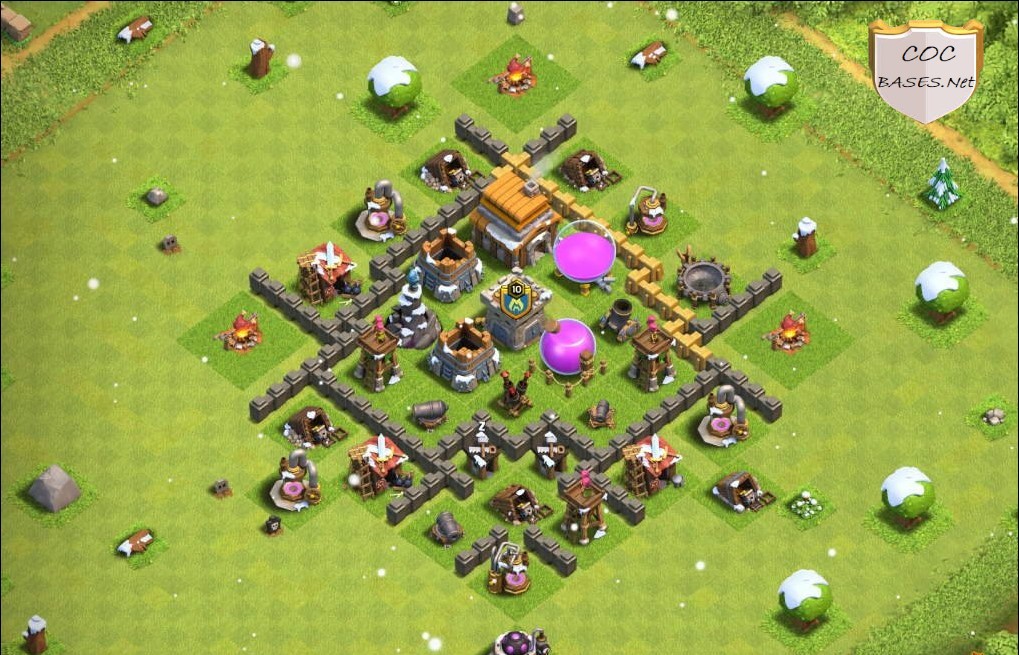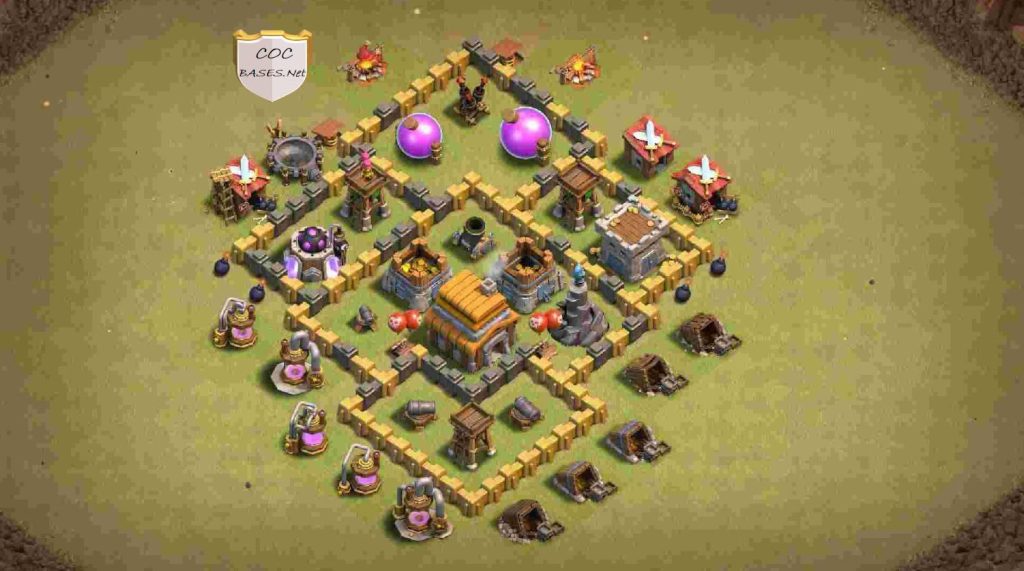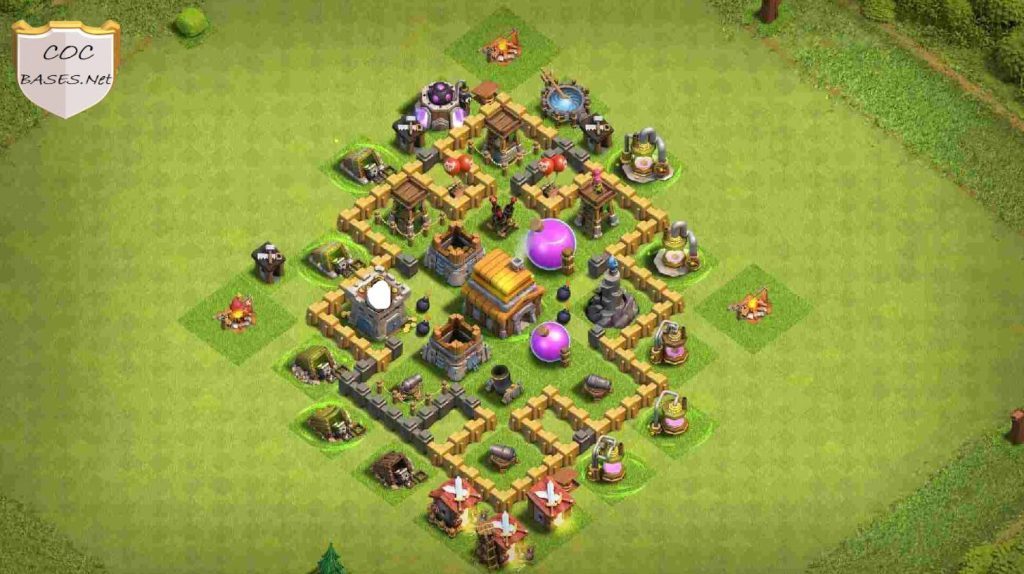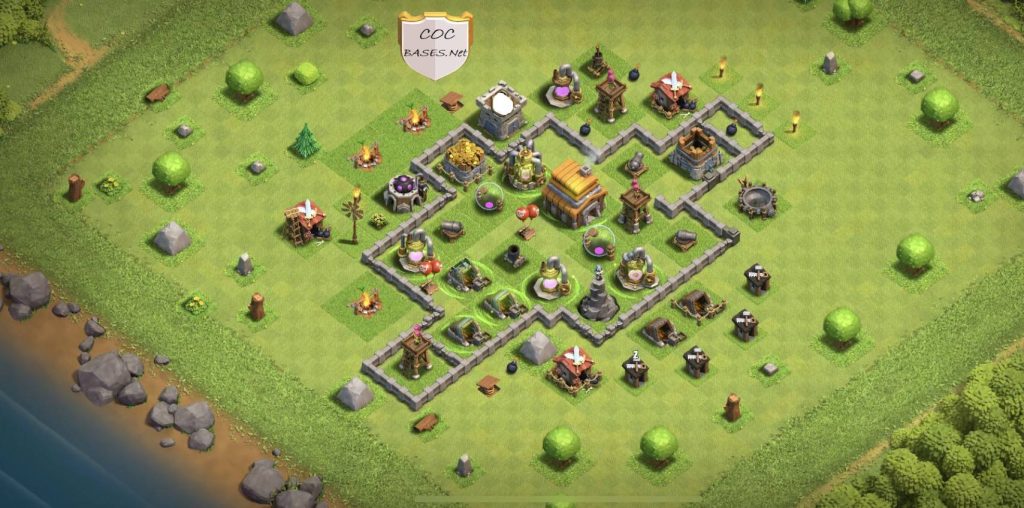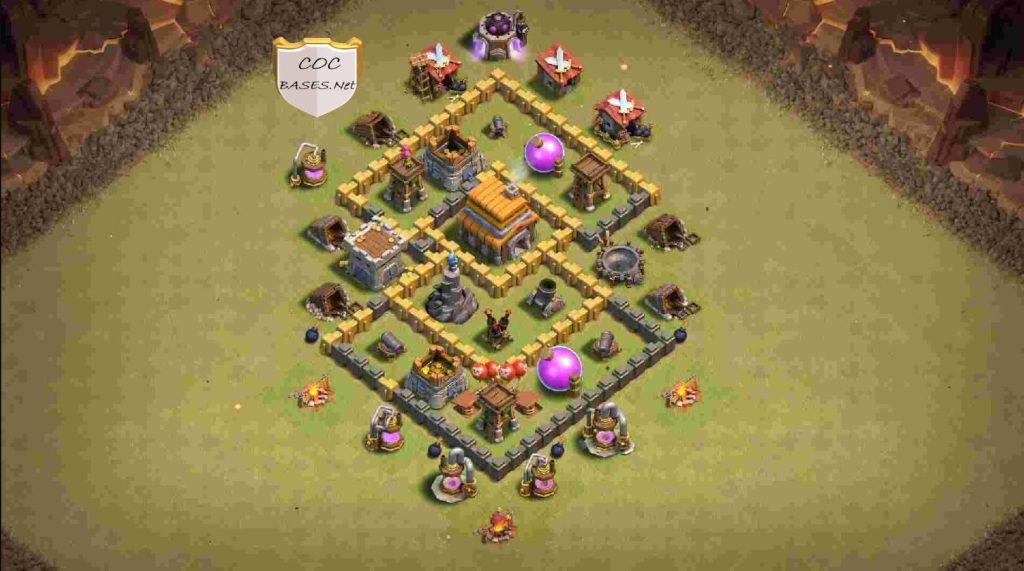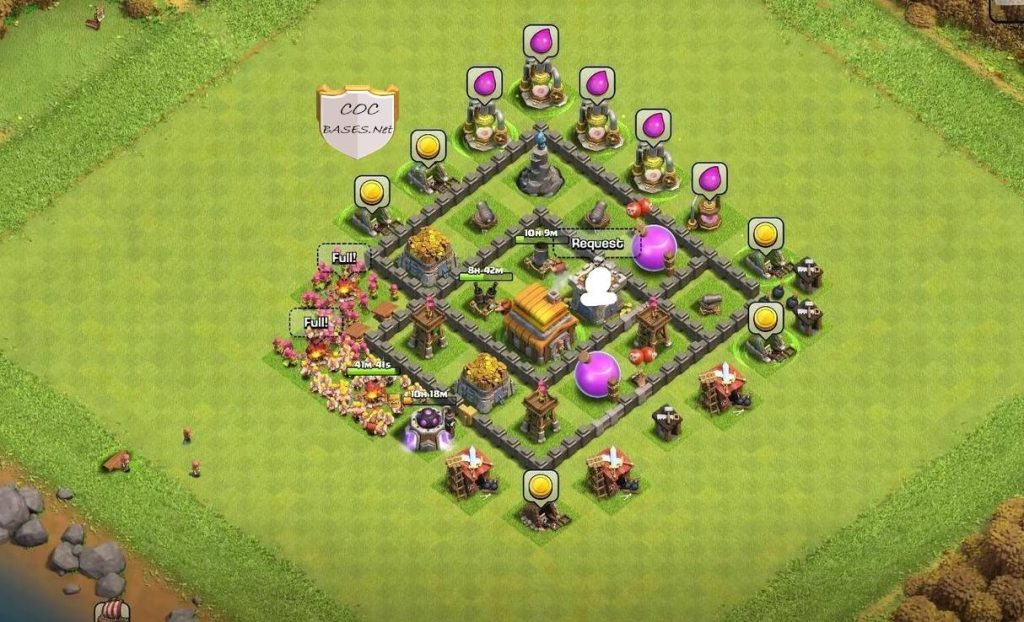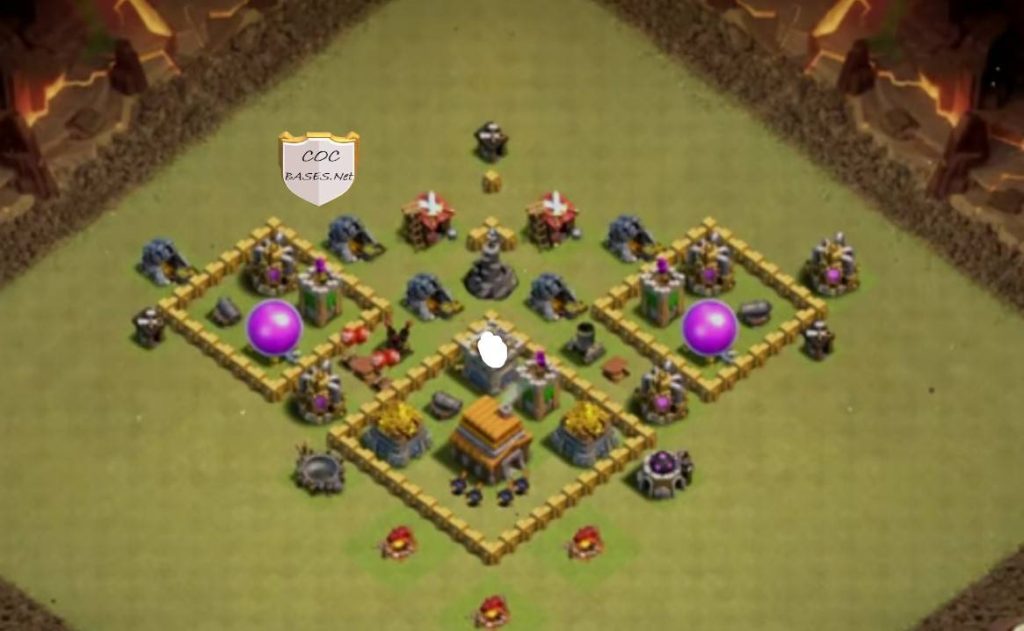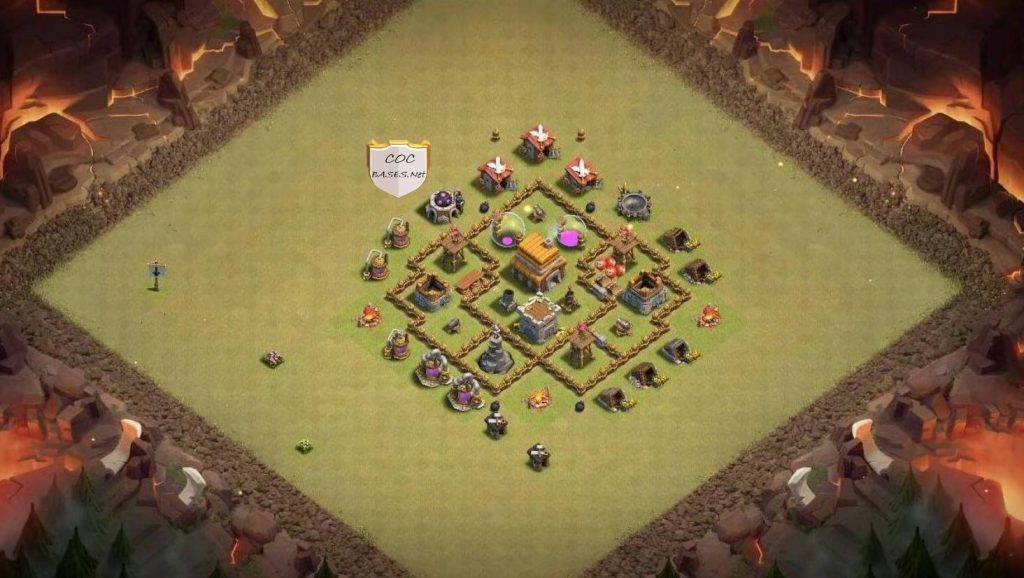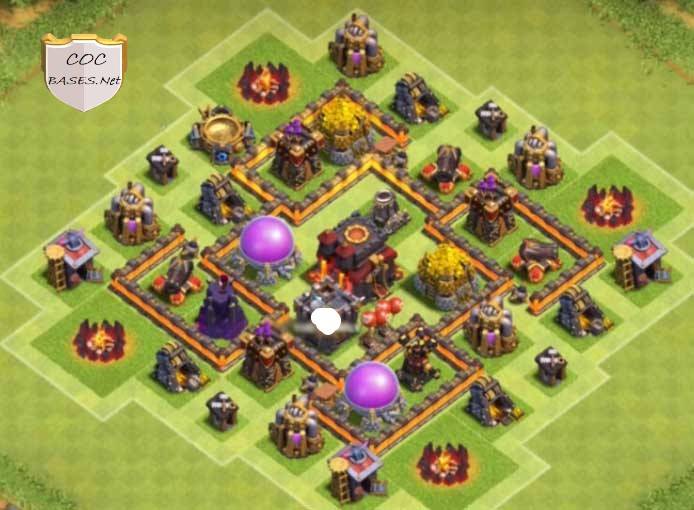 Clash of Clans Town Hall 5 Farming Layout Copy Link
This is one of my favorite farming base layouts, as it has a unique and amazing design. This th5 base link has a town hall placed with hidden tesla, air-defense, mortar, and clan castle, in the central section. Then there are four separate sections inside the best th5 farming base.
Each section consists of some amazing buildings such as storage towers, defense buildings, and army brats. All section has a maxed wall surrounding them. The clan has an outer layer of defense and army buildings that are surrounding the whole clan.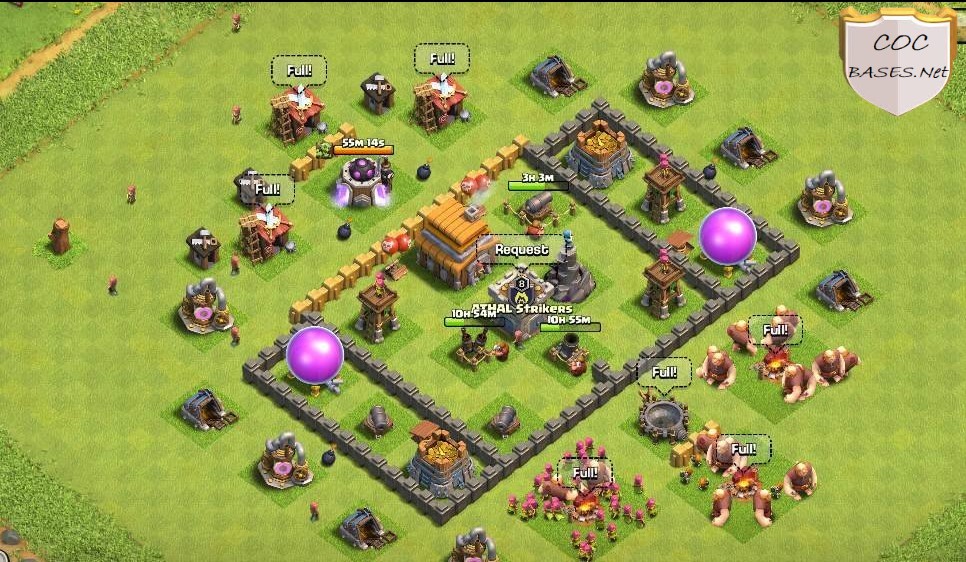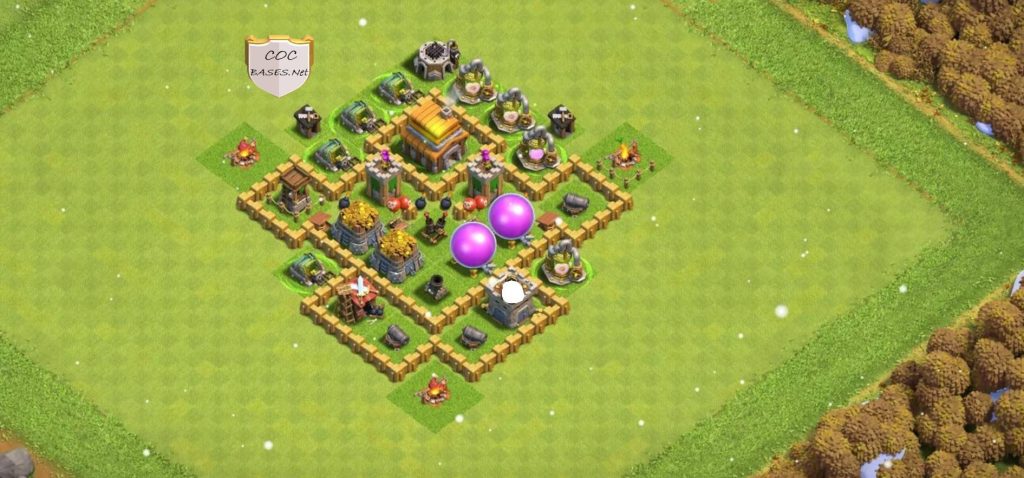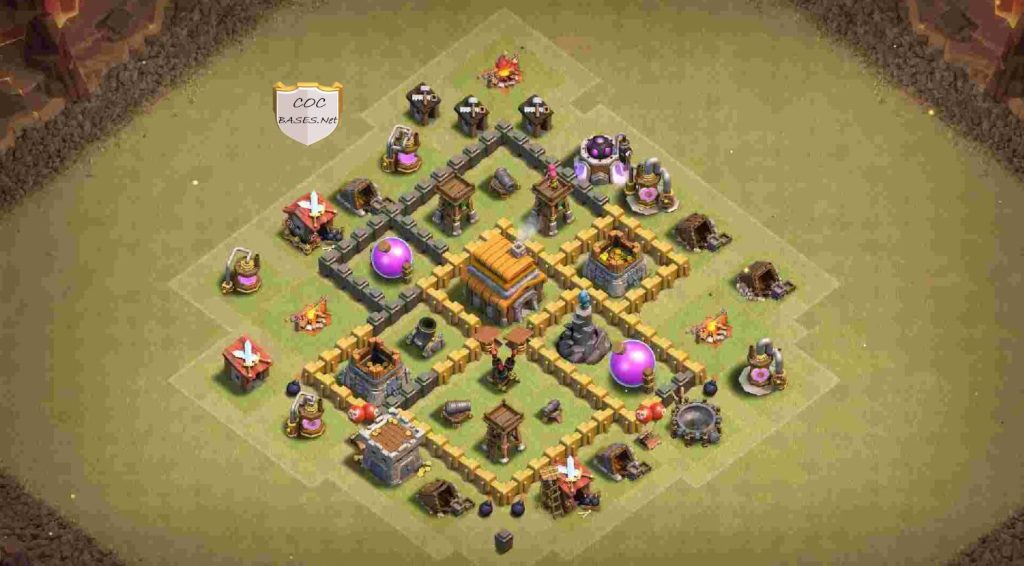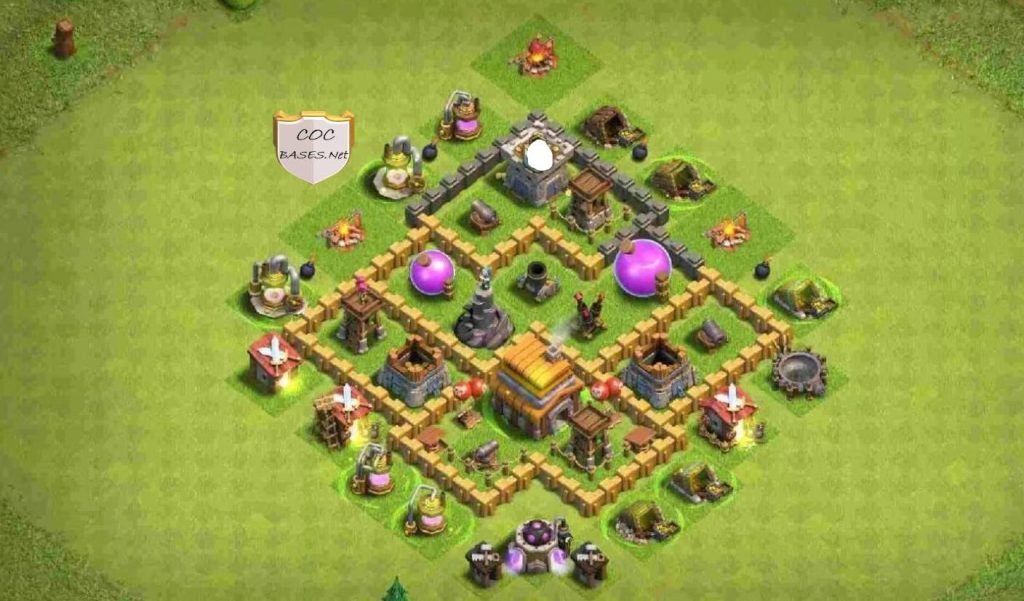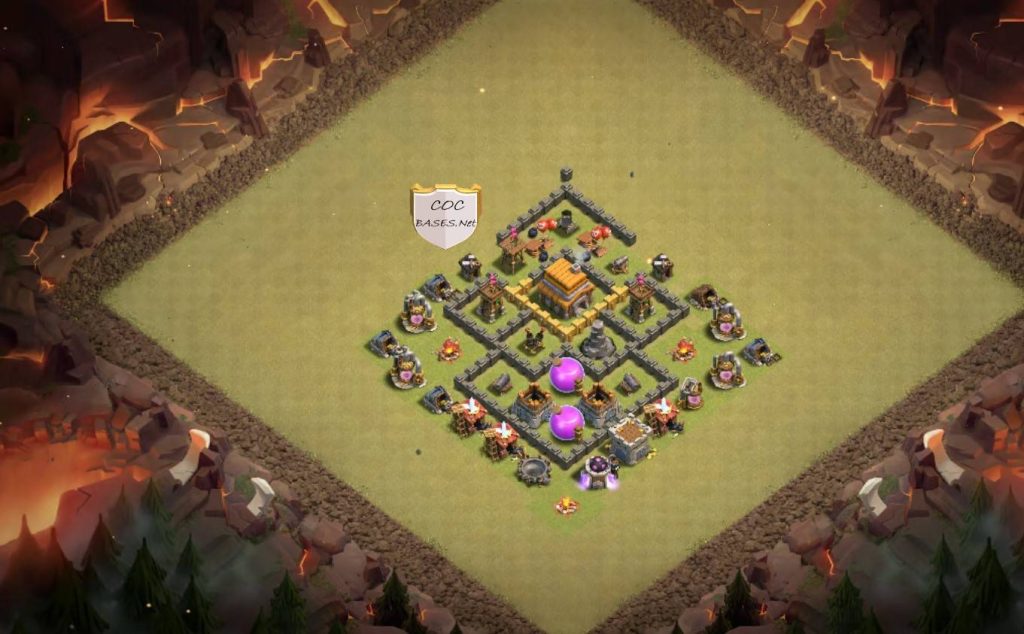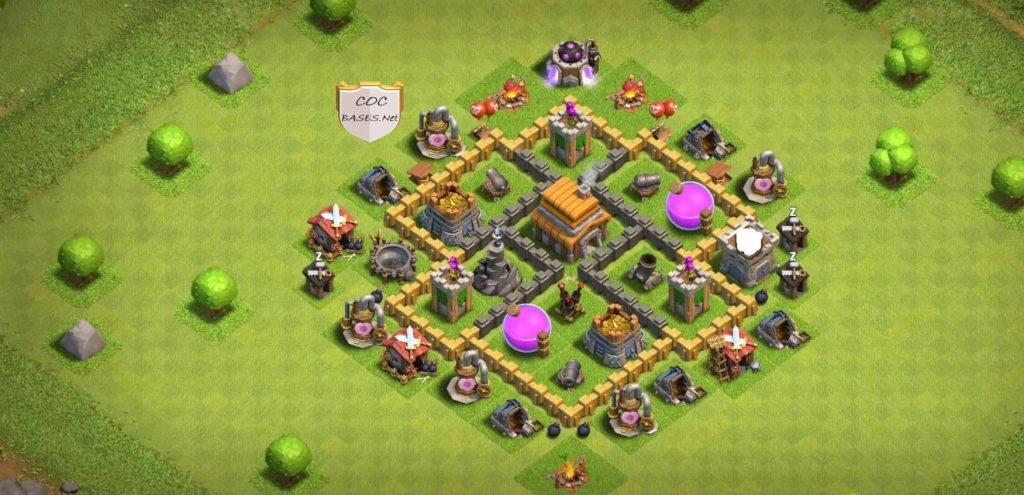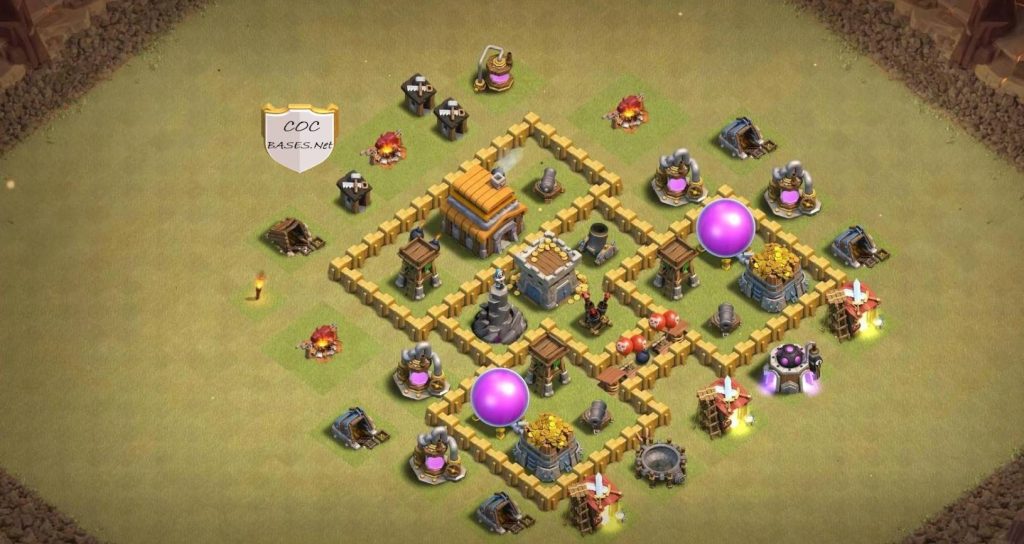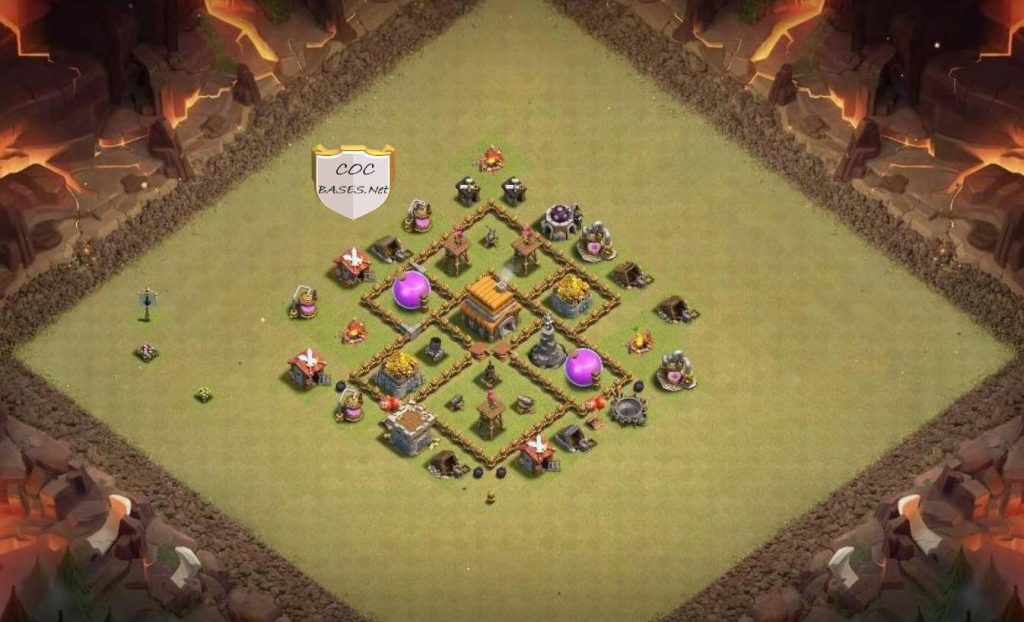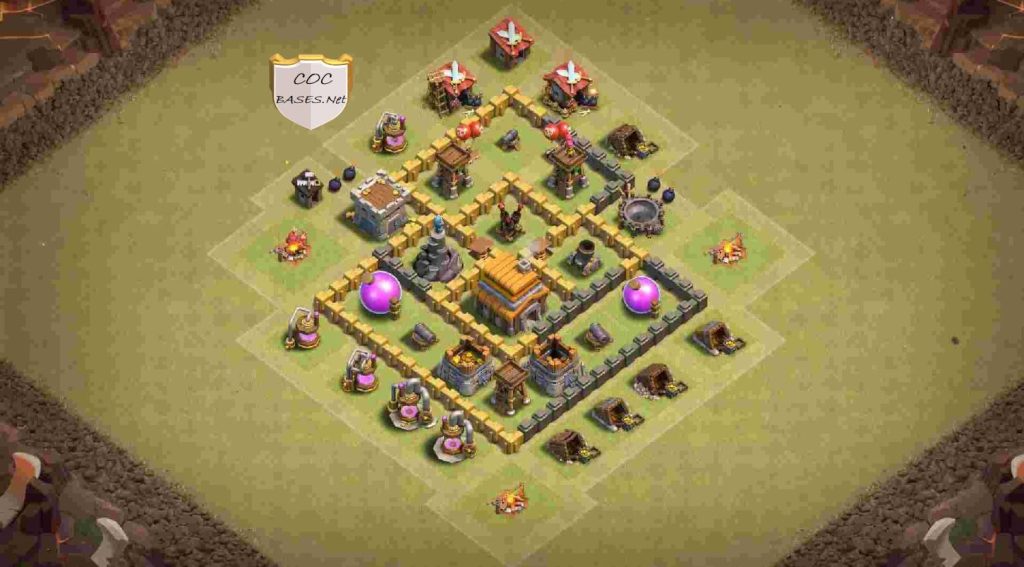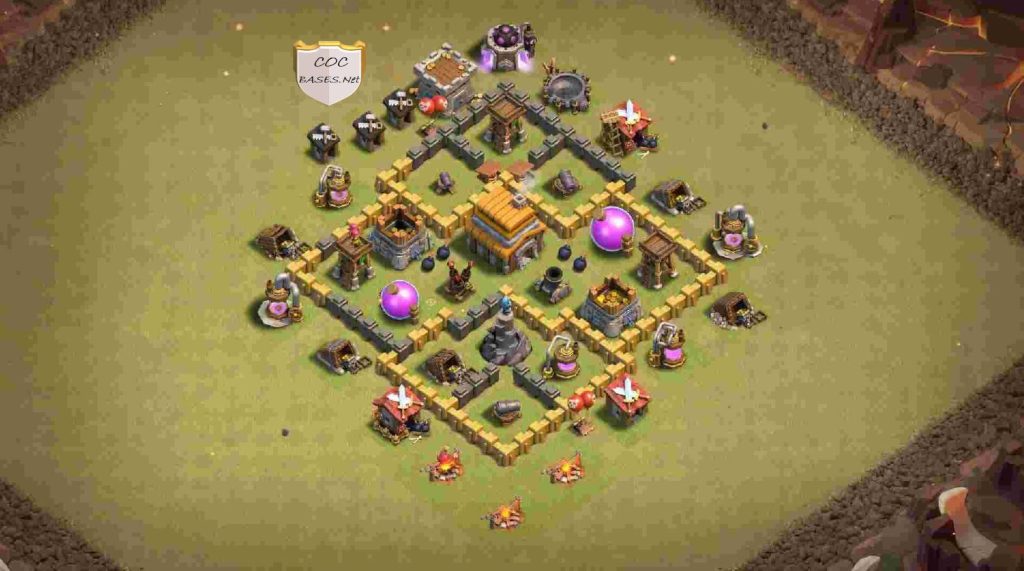 TH5 Anti All Troops Farming Base
In this section, we have mentioned two amazing and eye-catching farming base layouts that are very effective. This first best th5 farming base consists of three portions, central and two layers. The center portion has hidden tesla placed with air-defense and mortar.
In one layer the resource towers are placed with some amazing defense buildings for their protection. While in the second tower you can see a town hall placed with some defense buildings. The whole clan has maxed walls surrounding it. and outside it, army buildings are protecting it.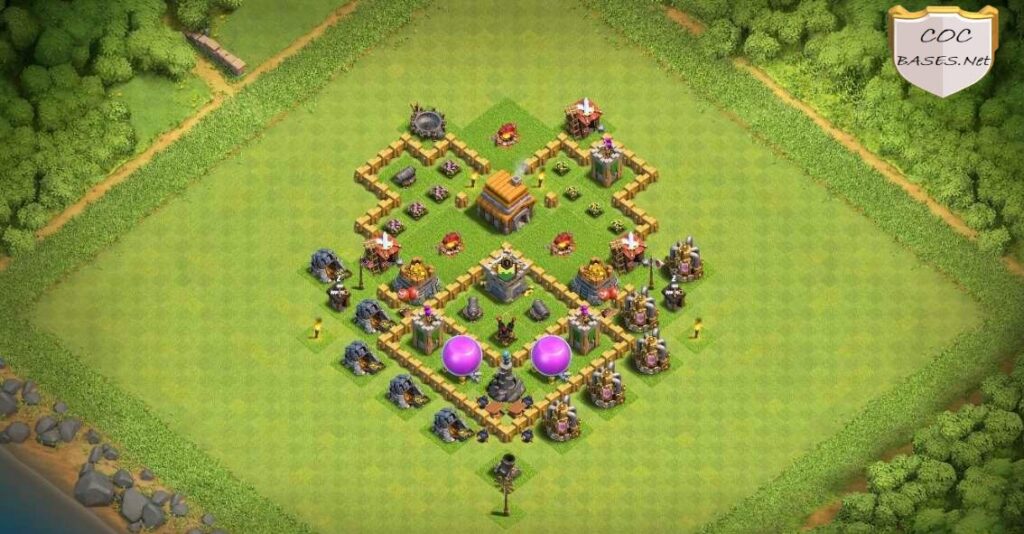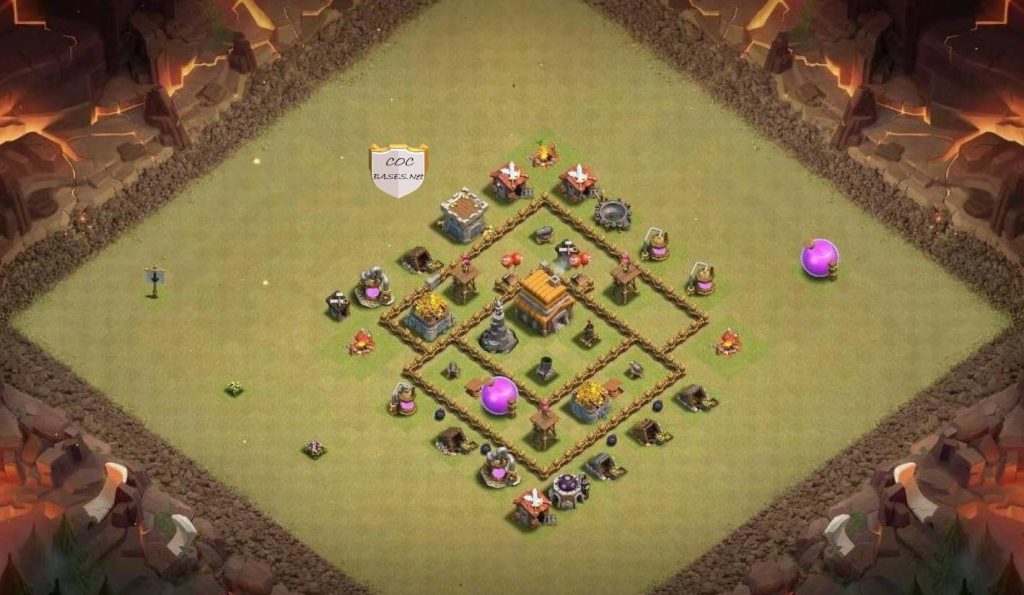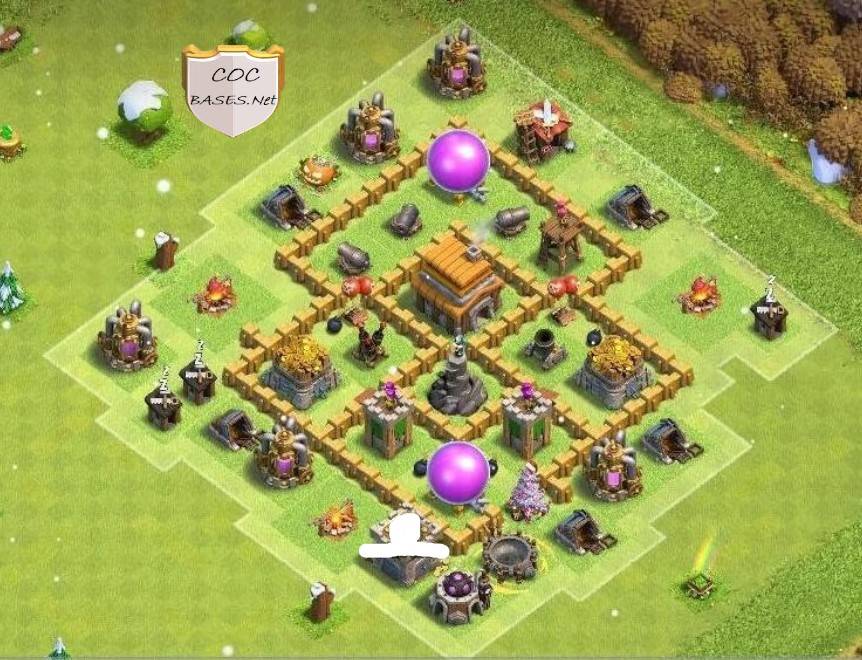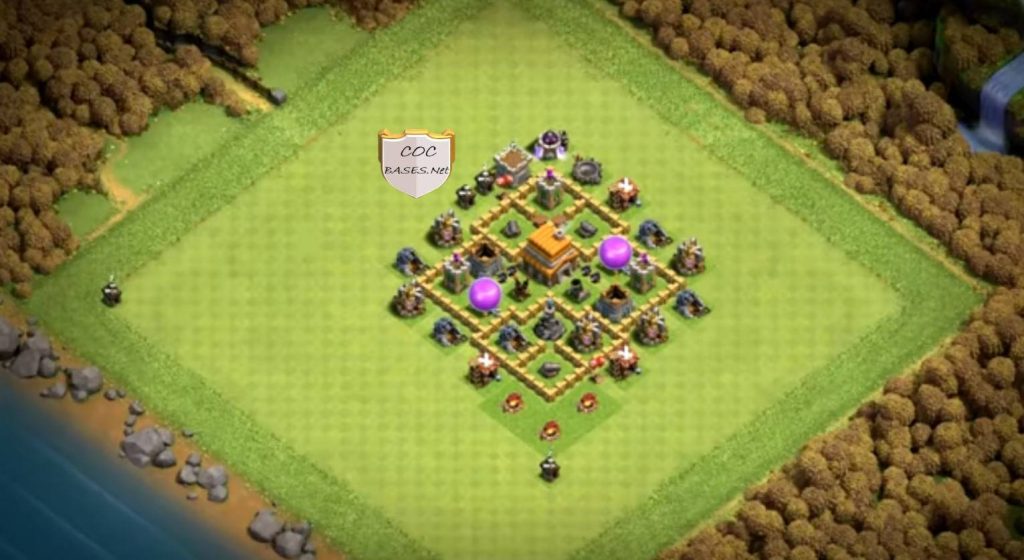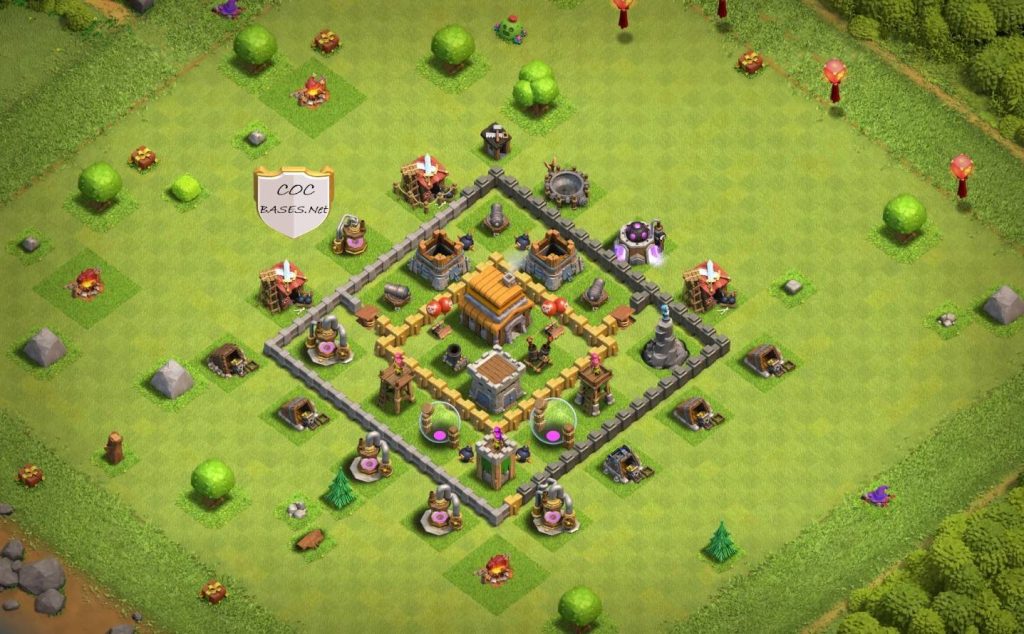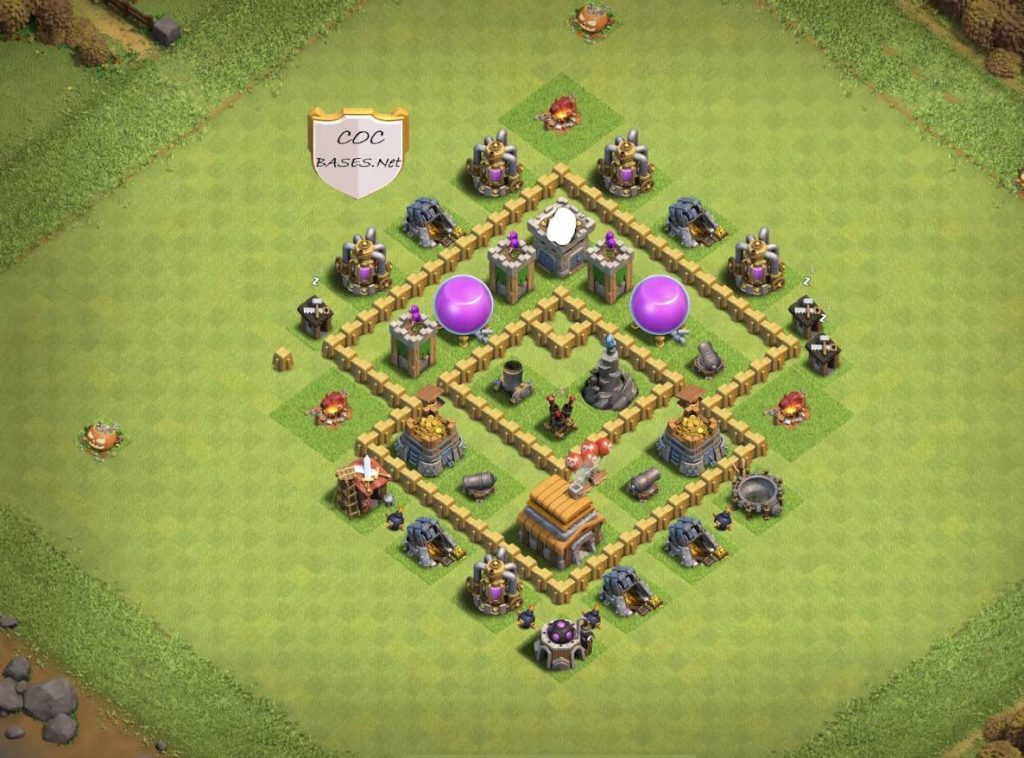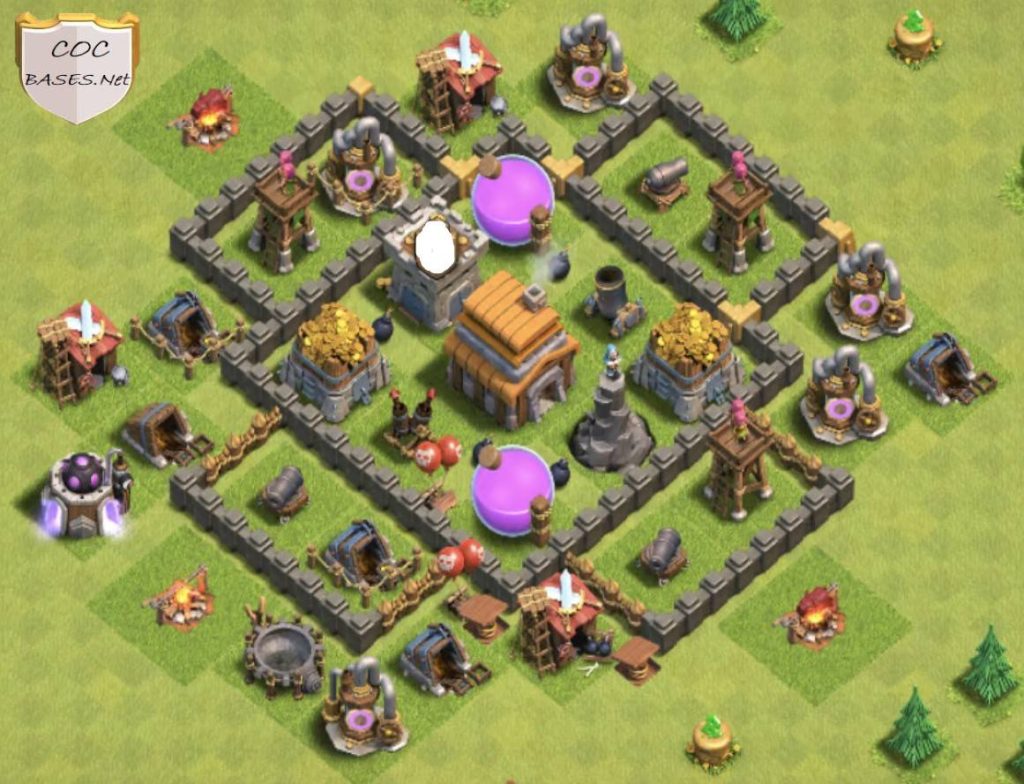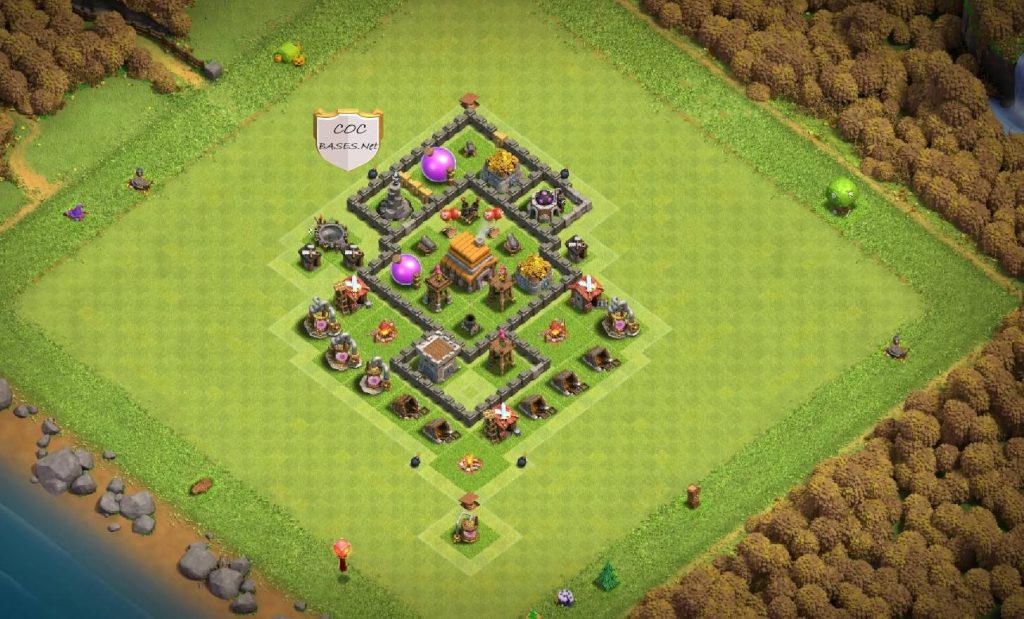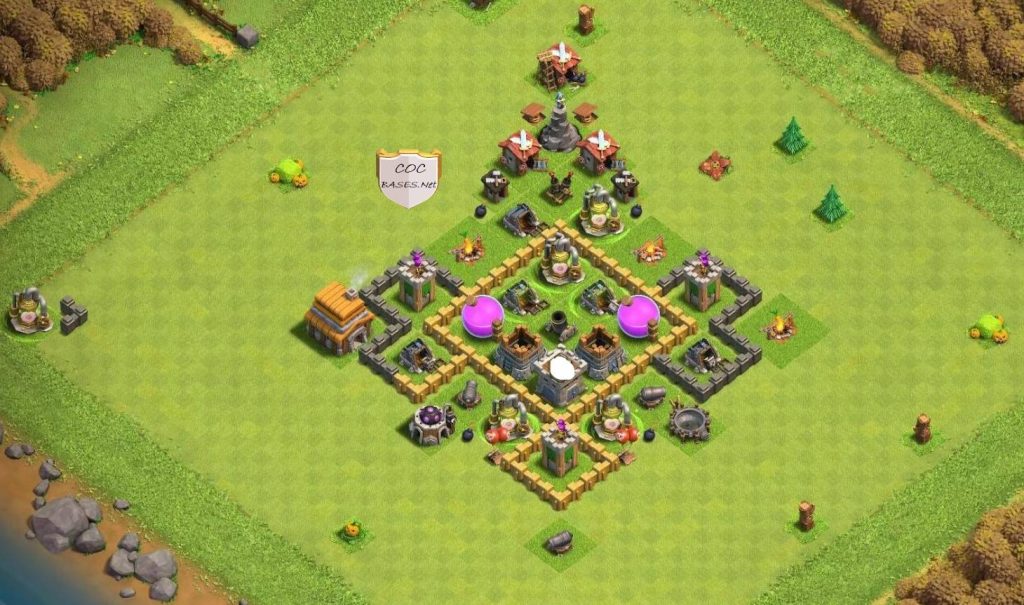 COC Town Hall 5 Farming Base Copy Paste
This farming base layout has a town hall in the center placed with some amazing air-defense and cannon. The central portion is surrounded by a wall for protection. The best th5 farming base has small sections consisting of hidden tesla, cannon, resource towers, and some amazing defense buildings. The laboratory and dark elixir collector are placed outside the clan with a layer of defense buildings.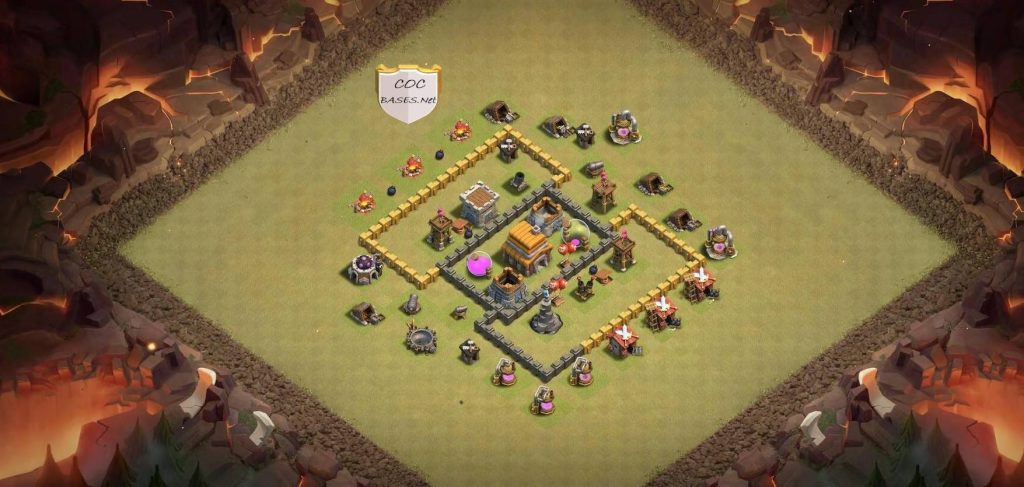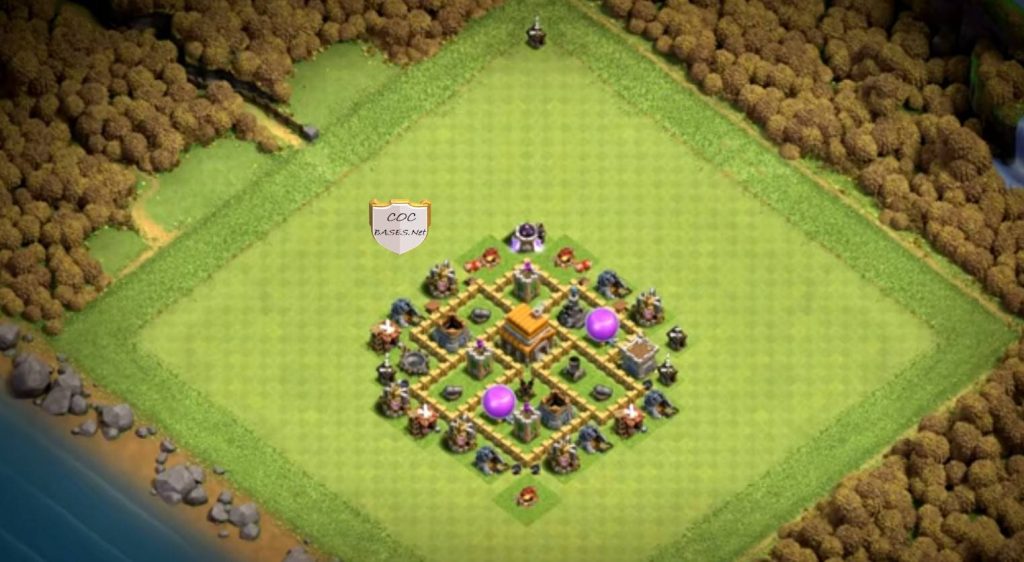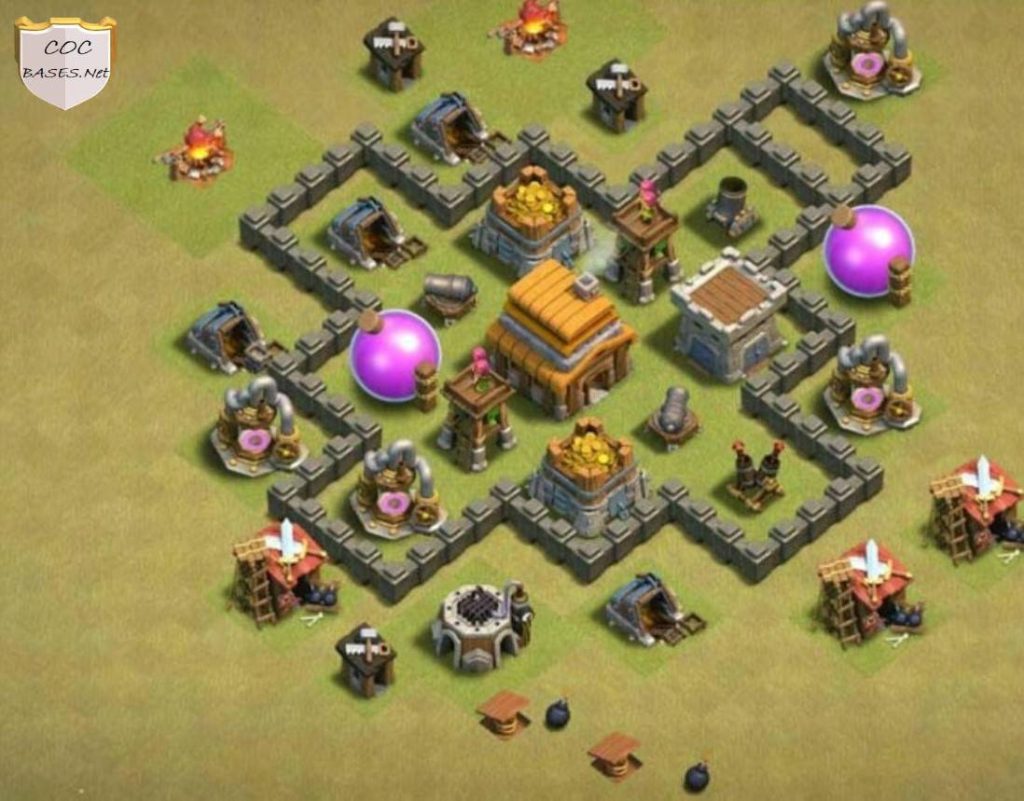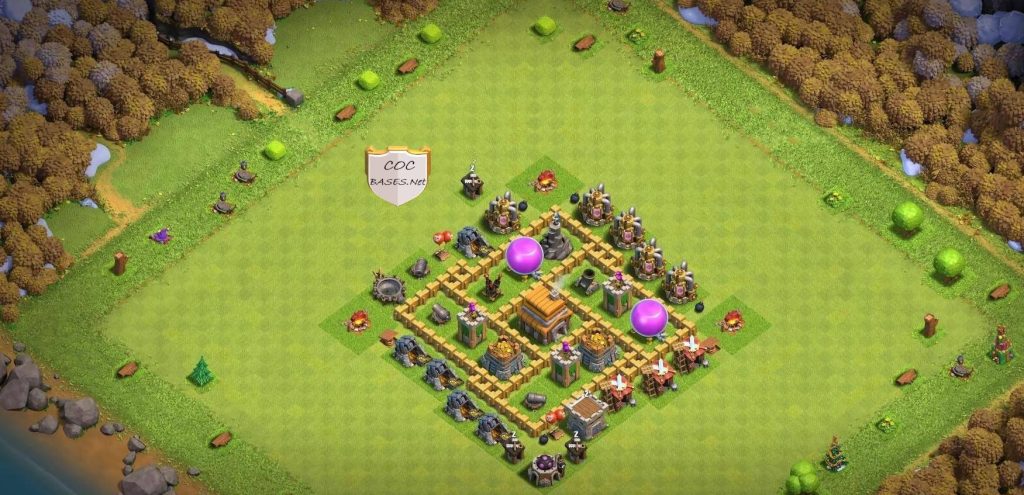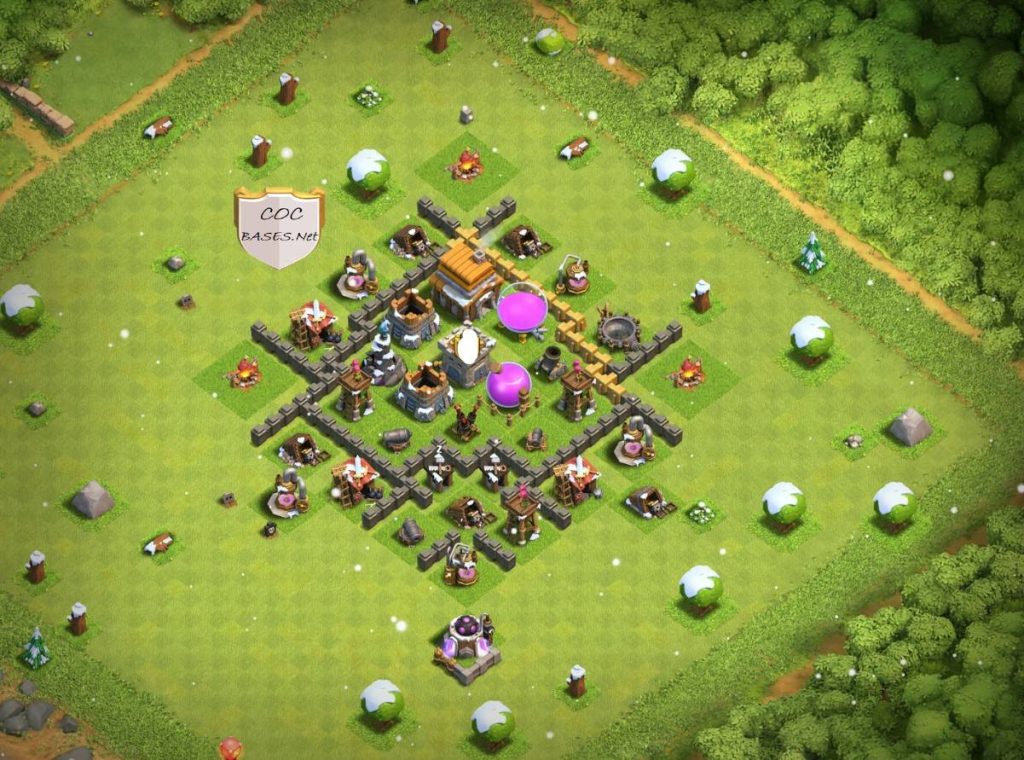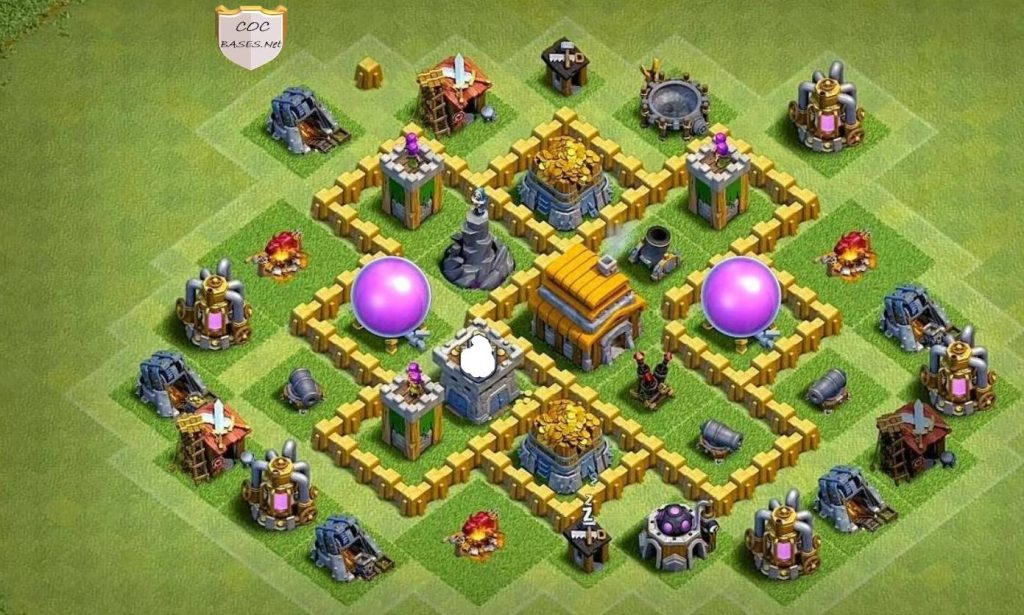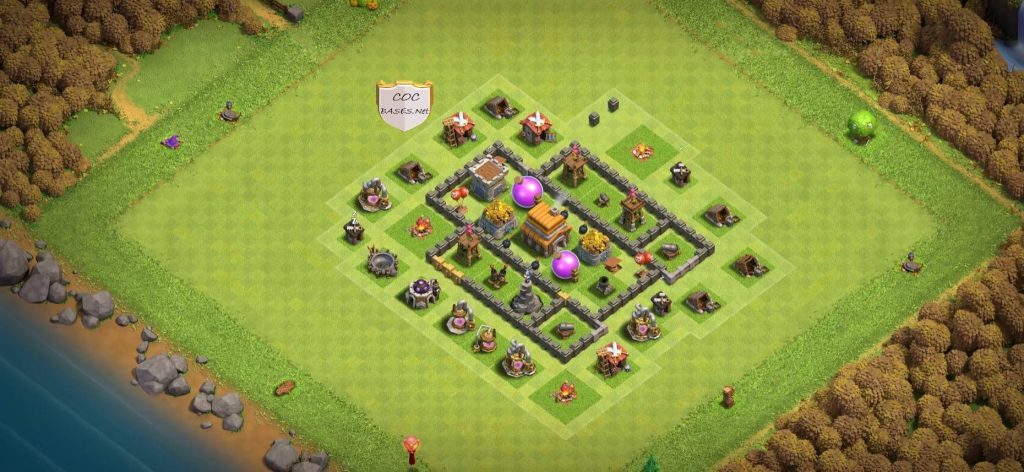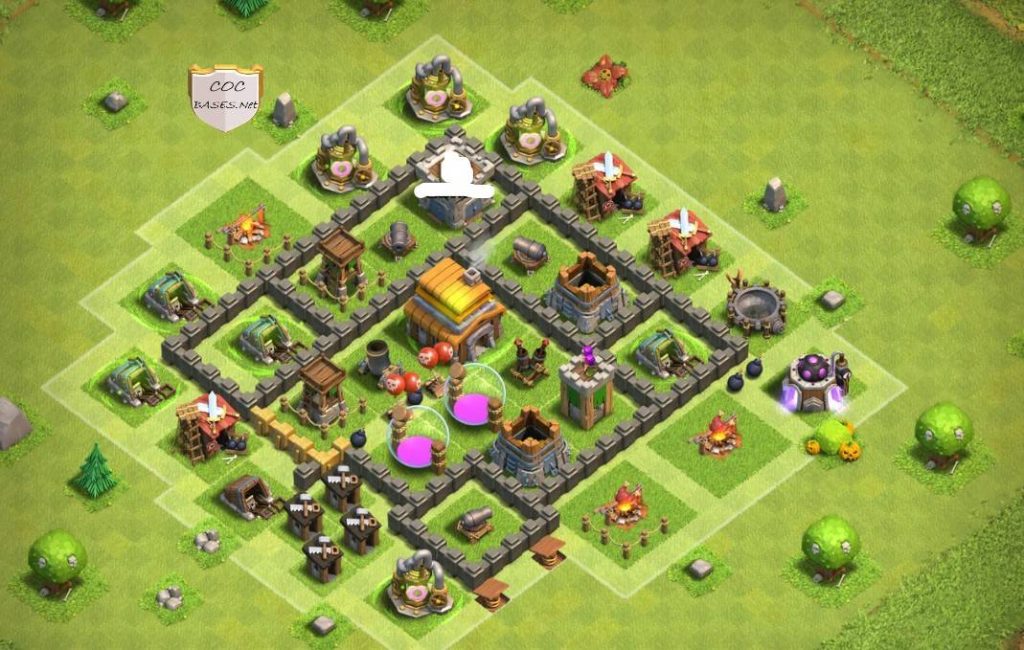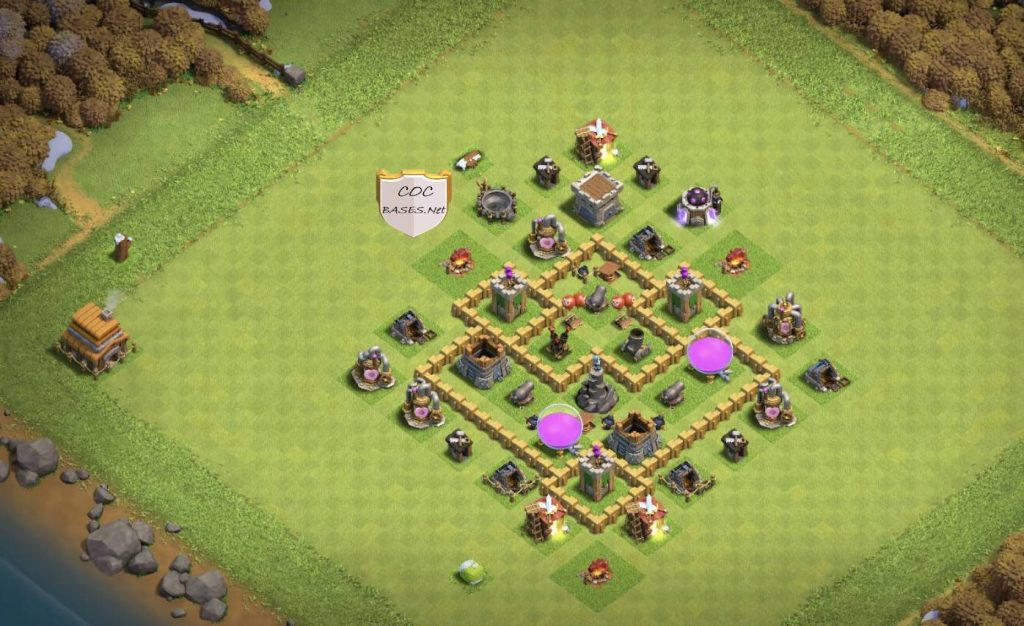 Gold and Elixir Protector Level 5 Link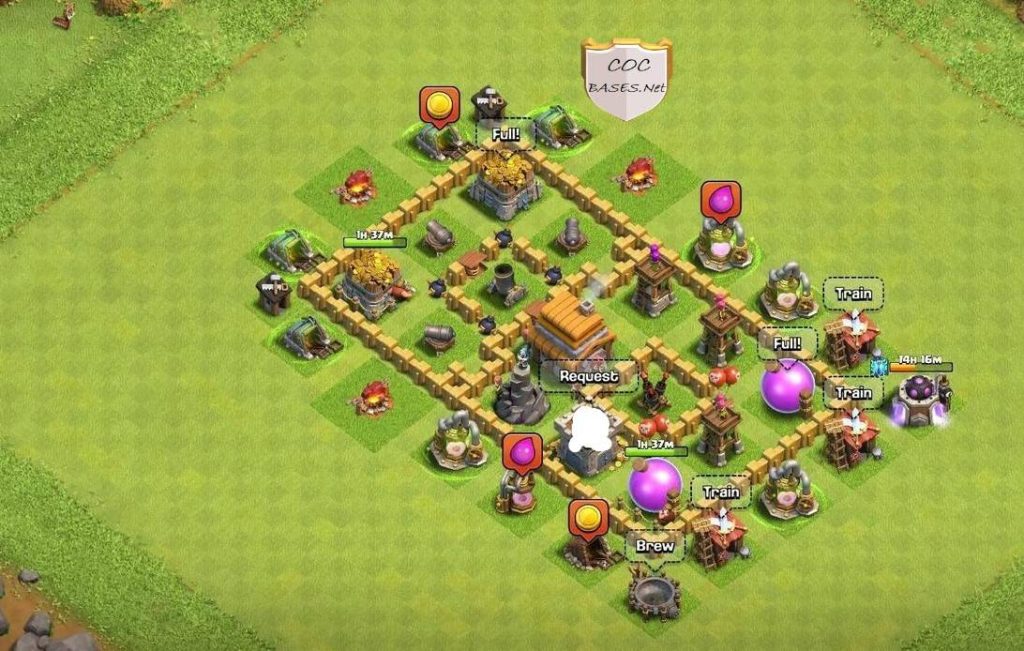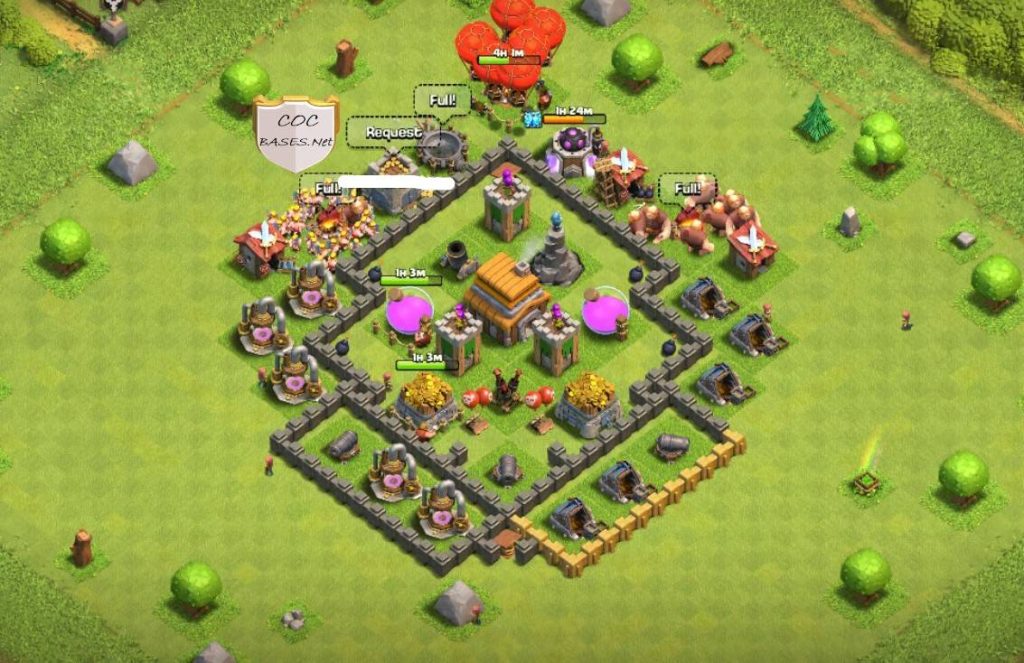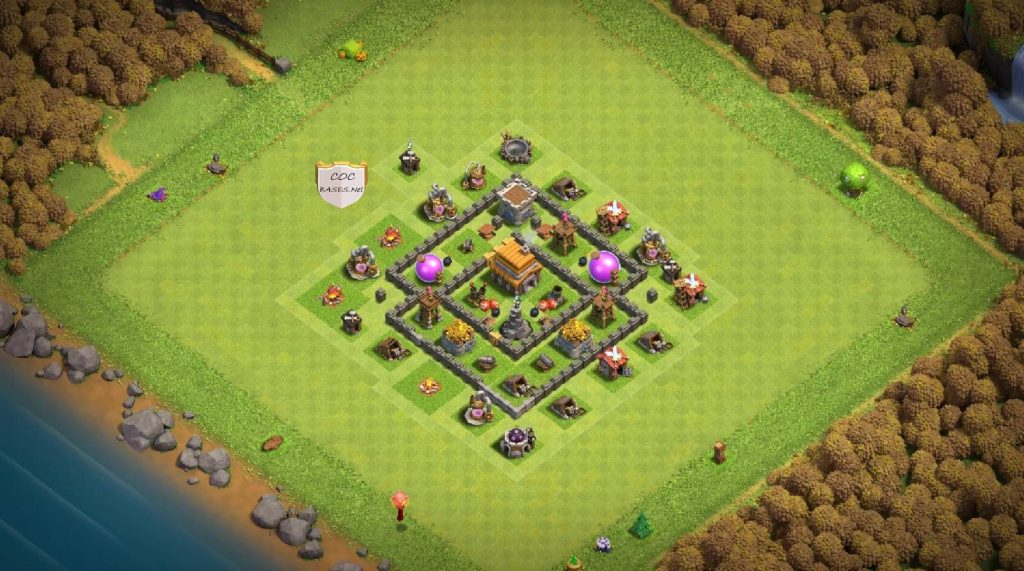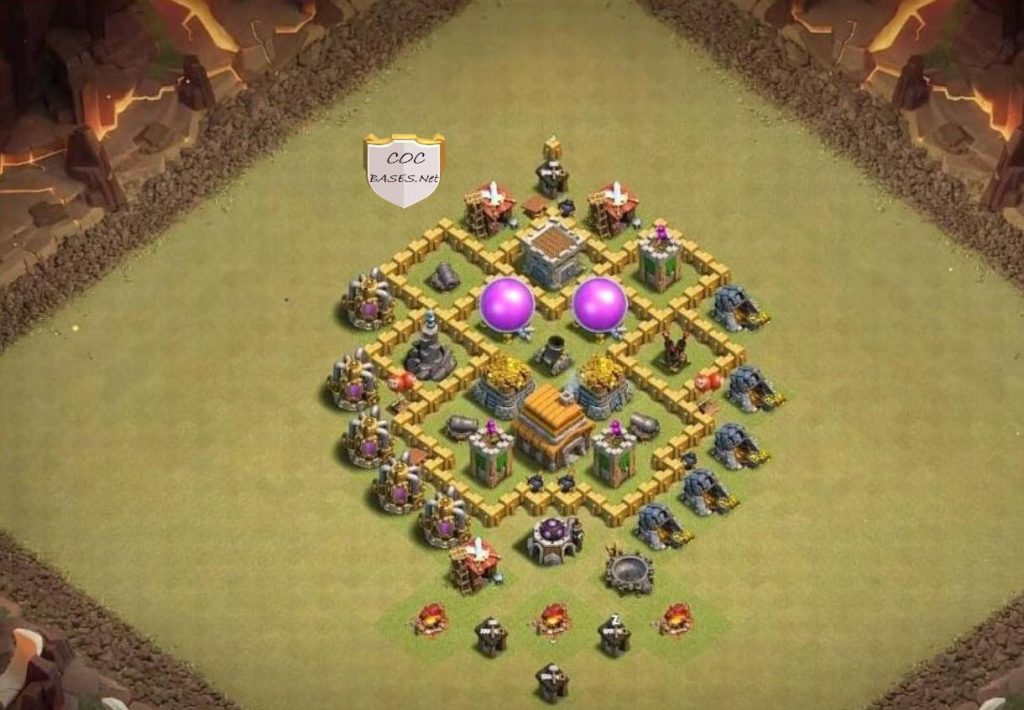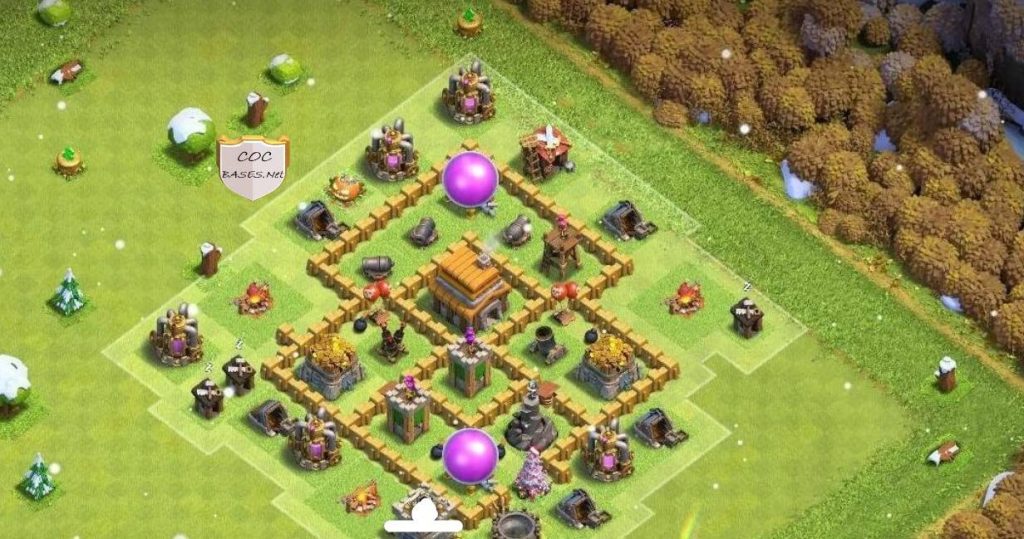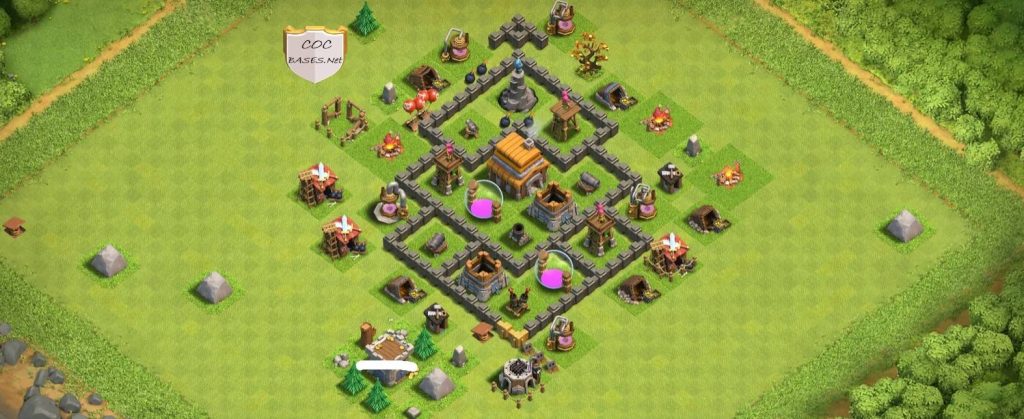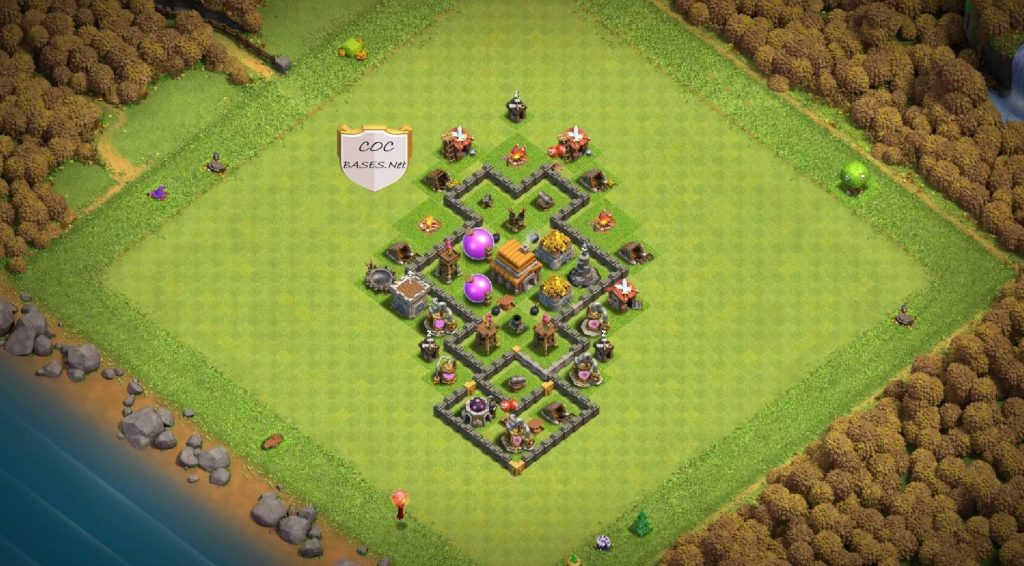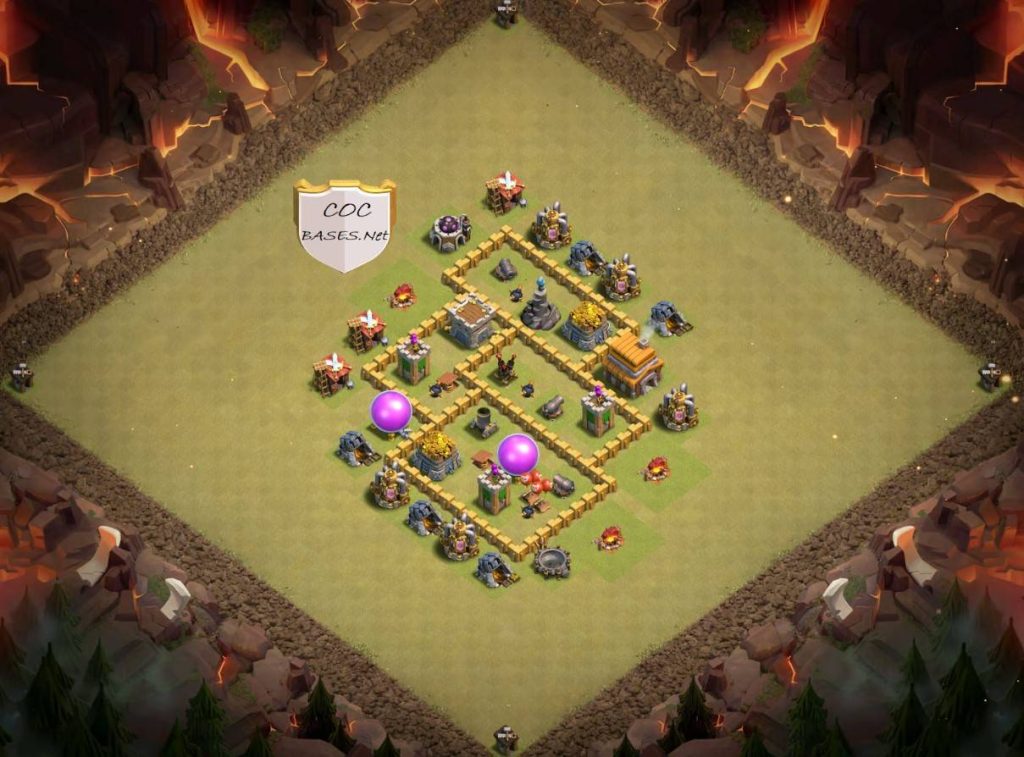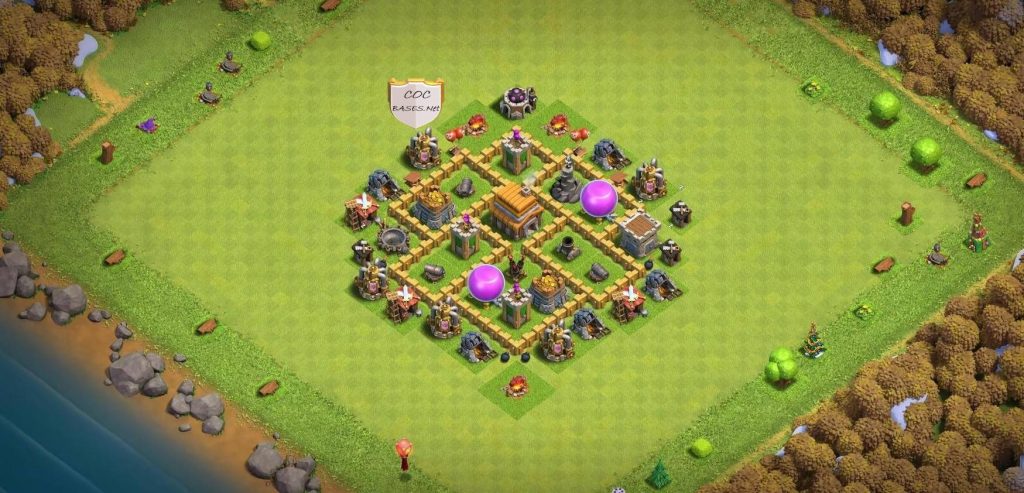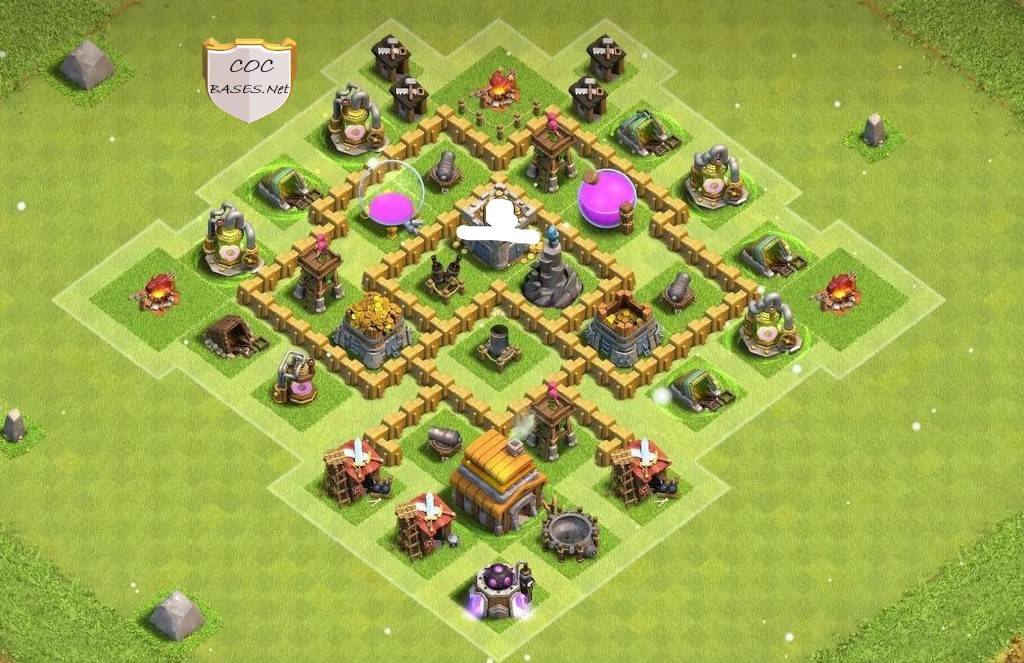 COC Town Hall 5 Farming Base Anti 2 star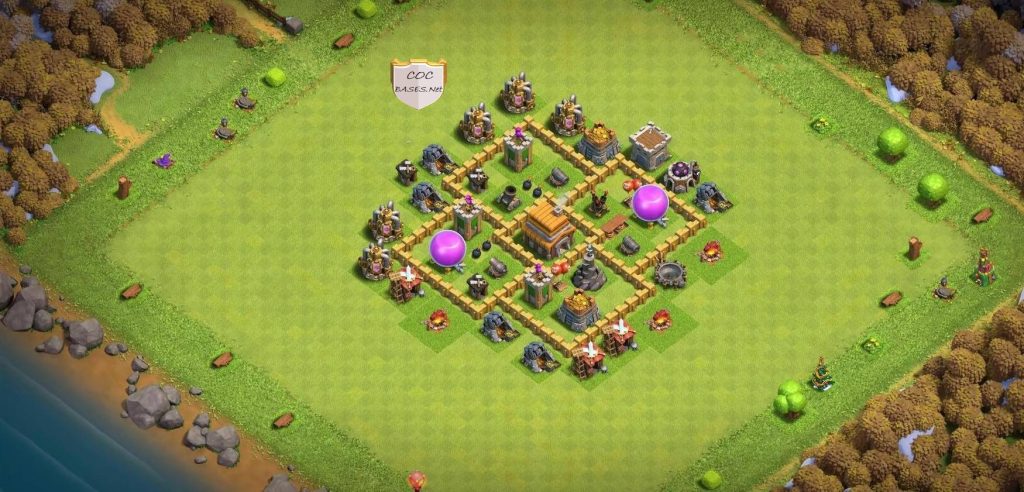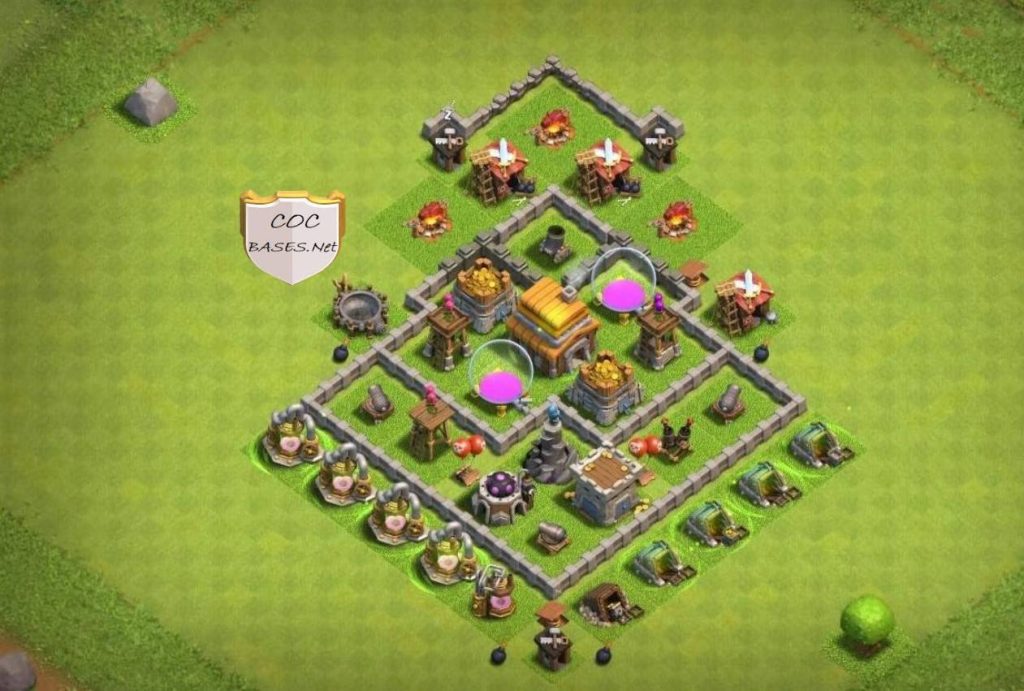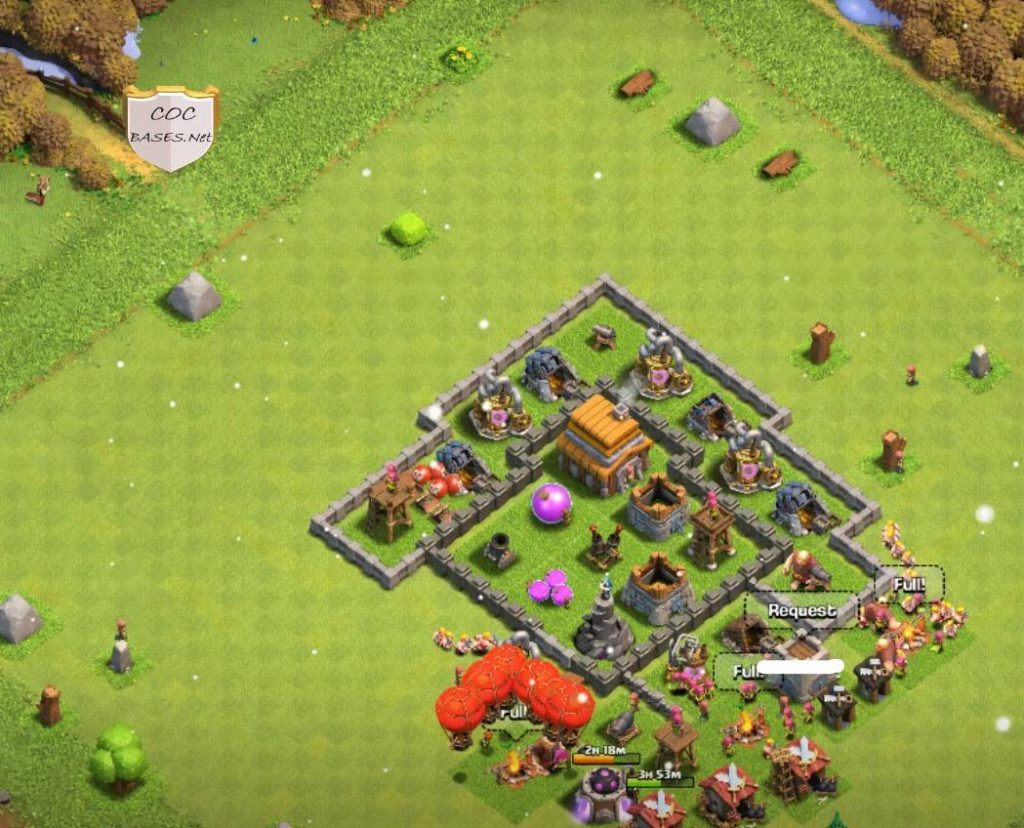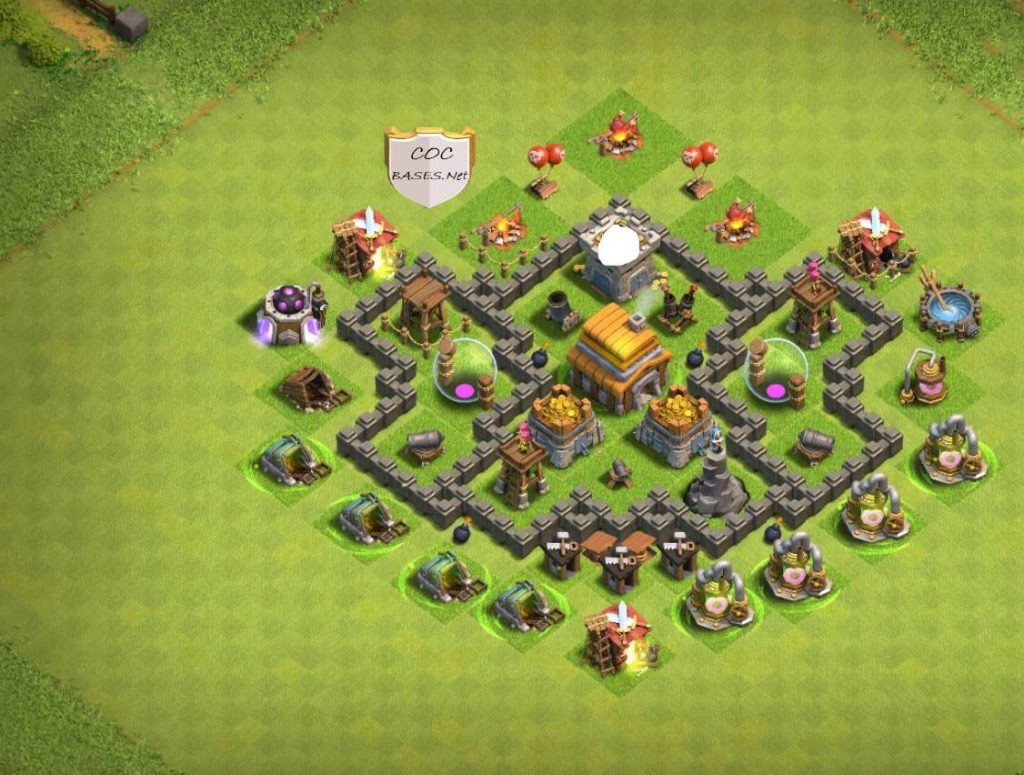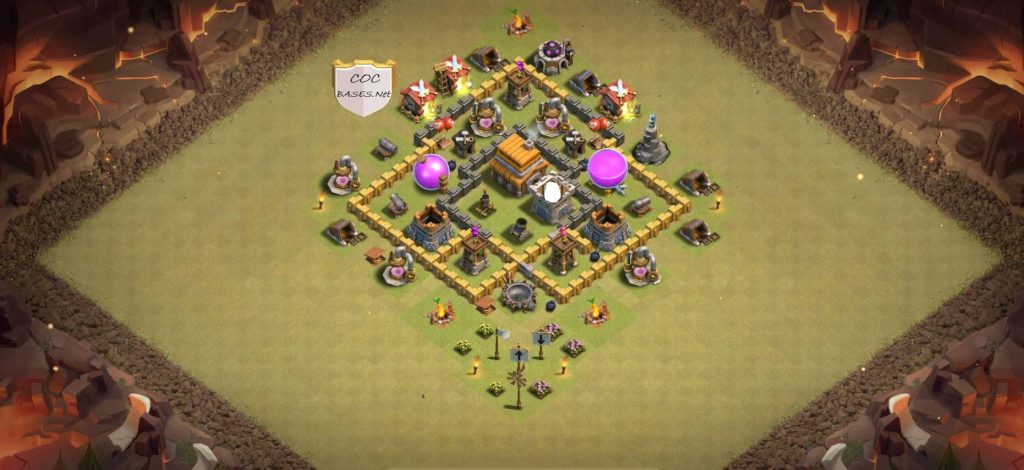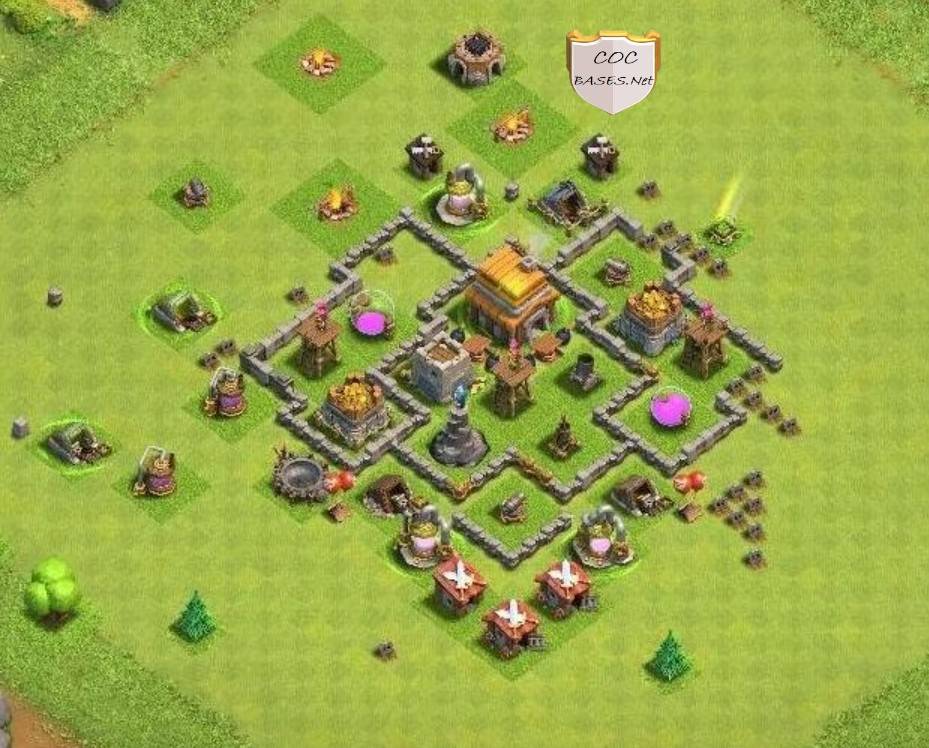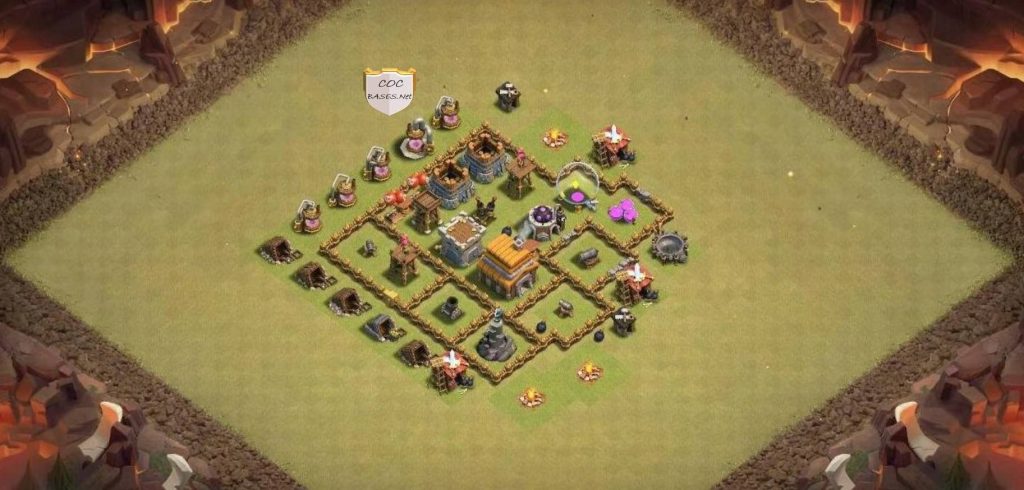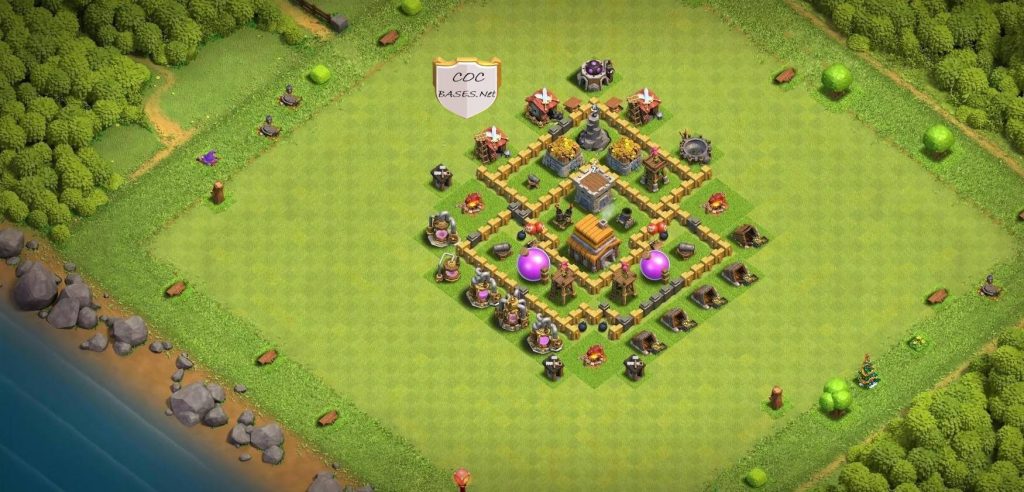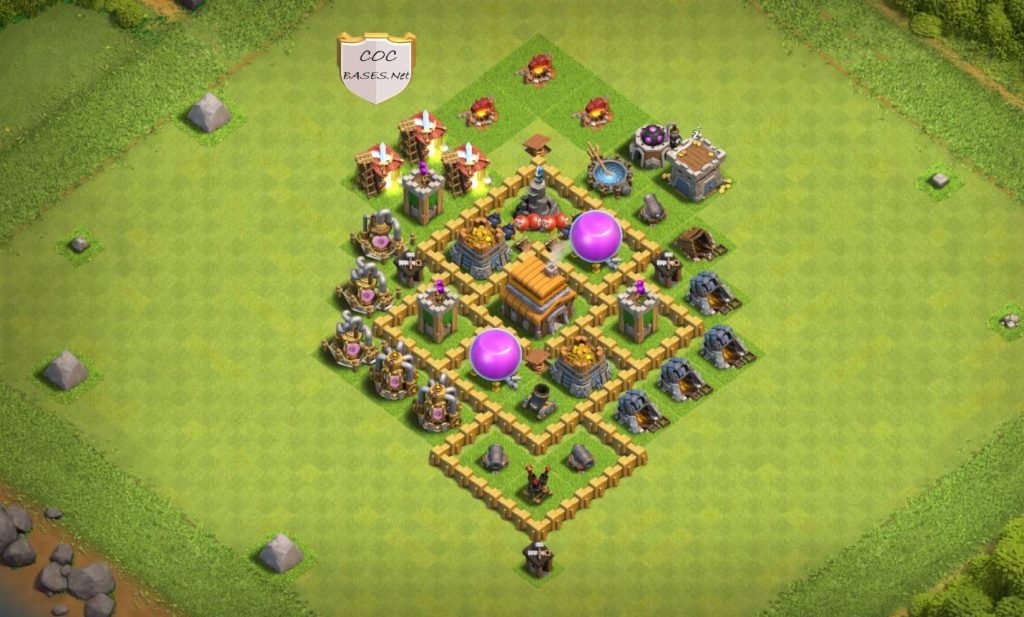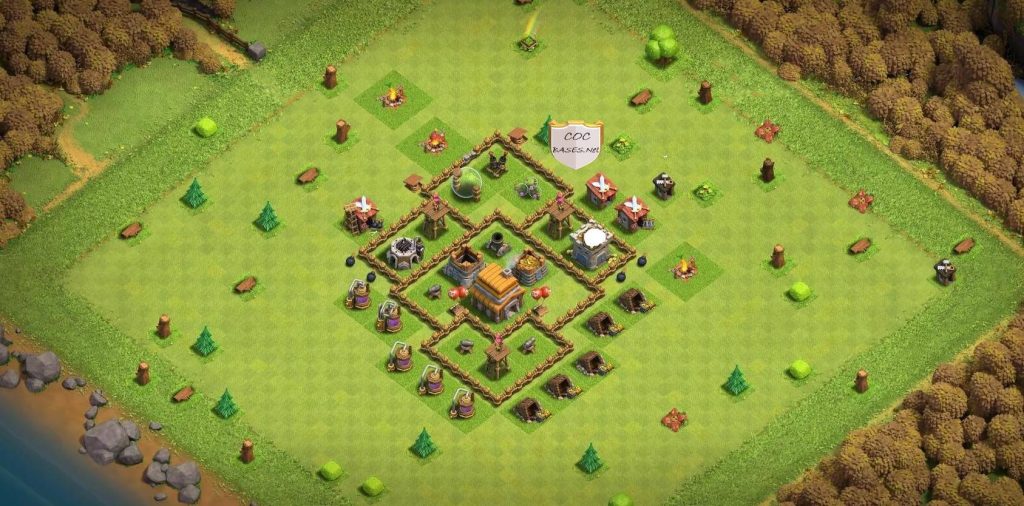 Unbeatable TH5 Farming Base with Link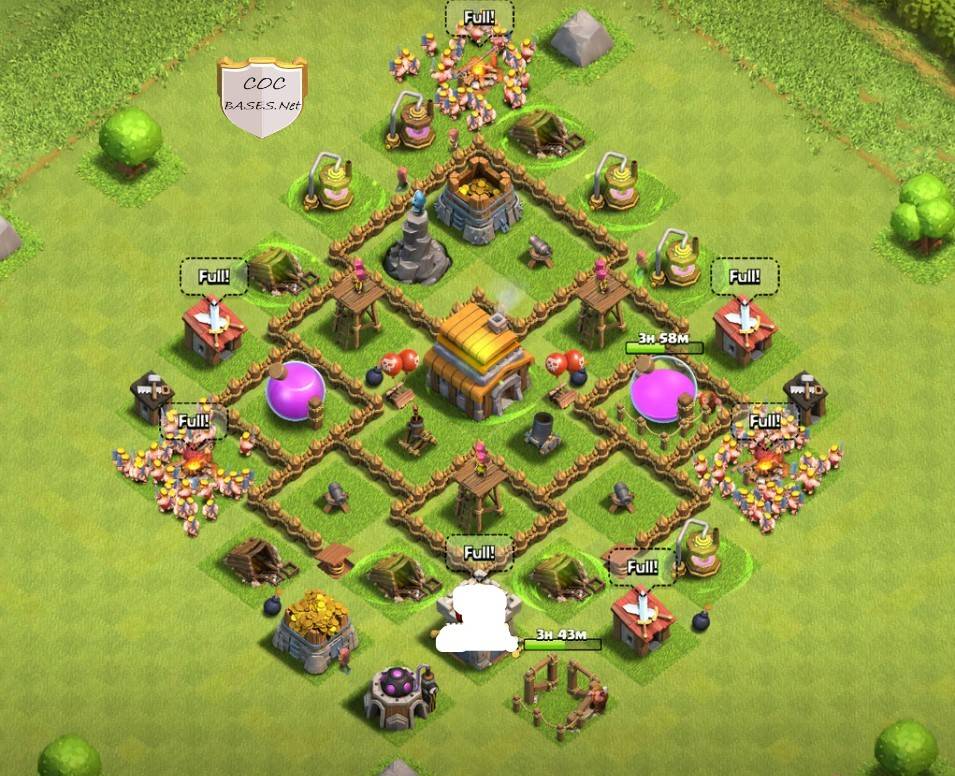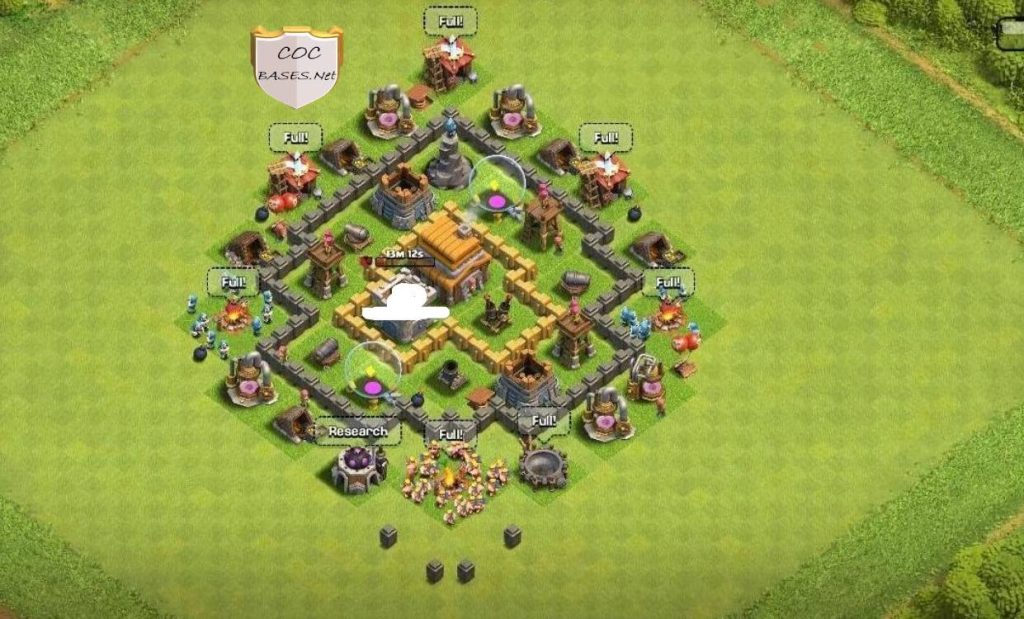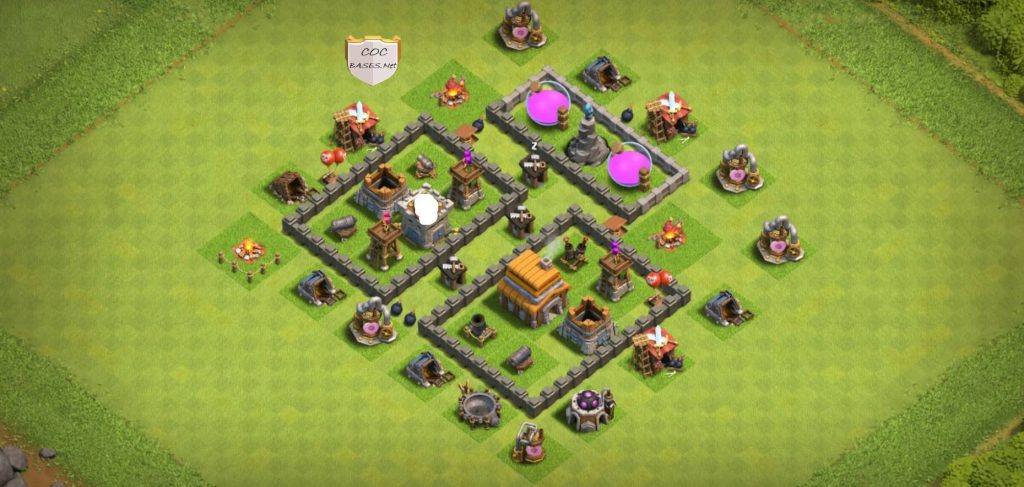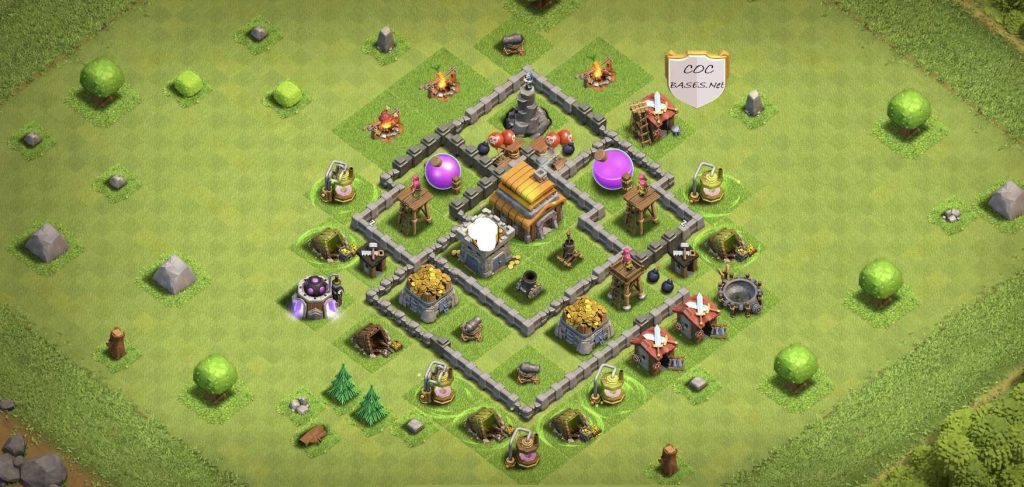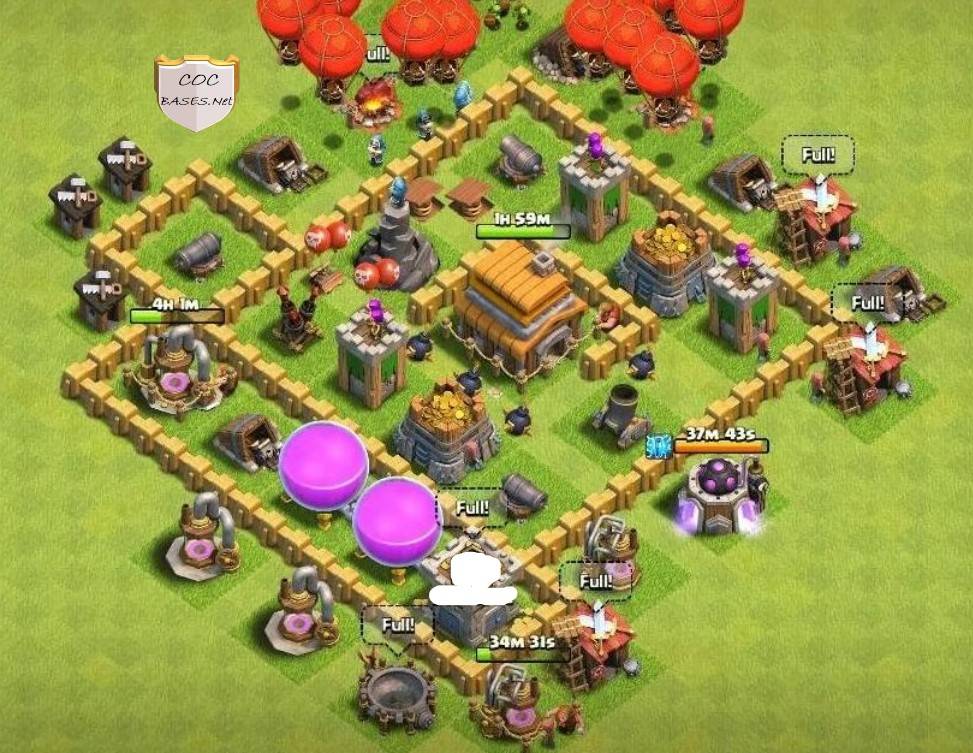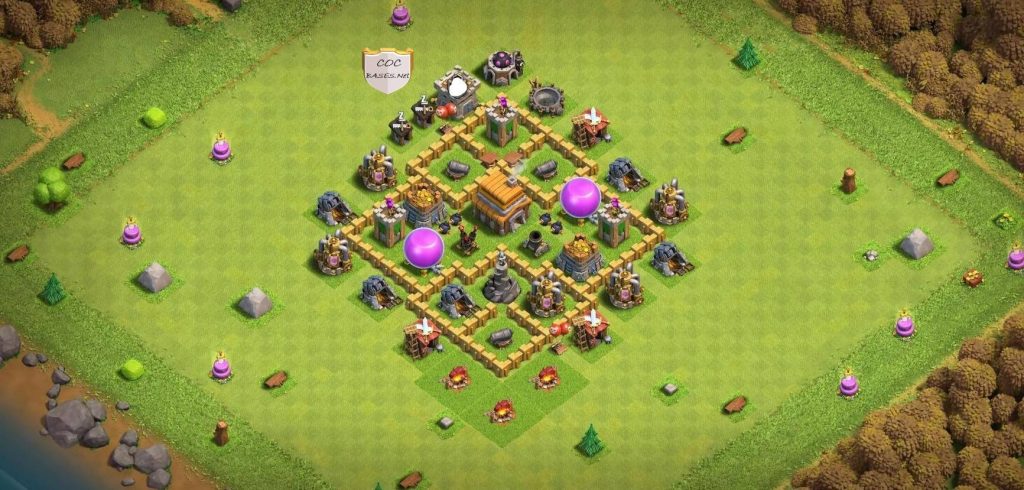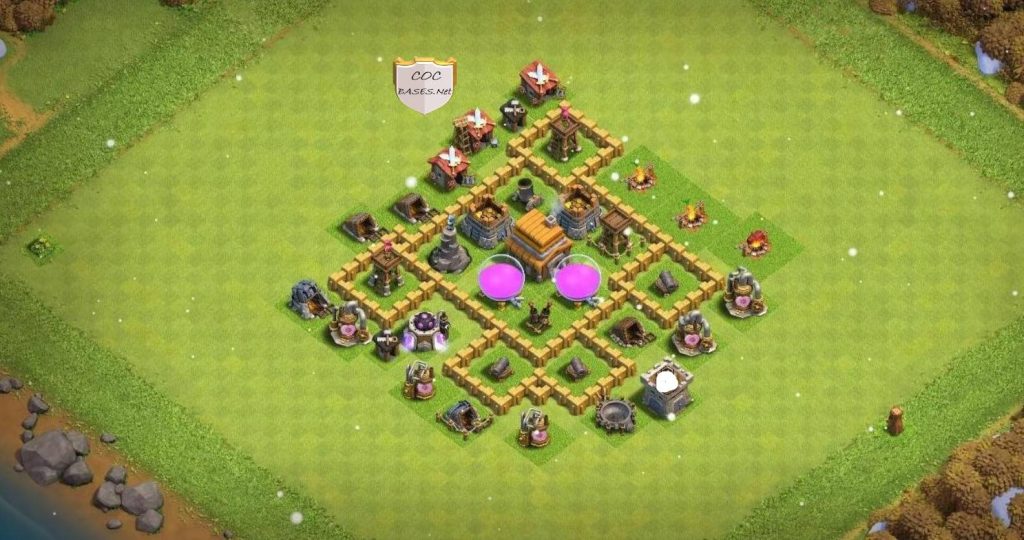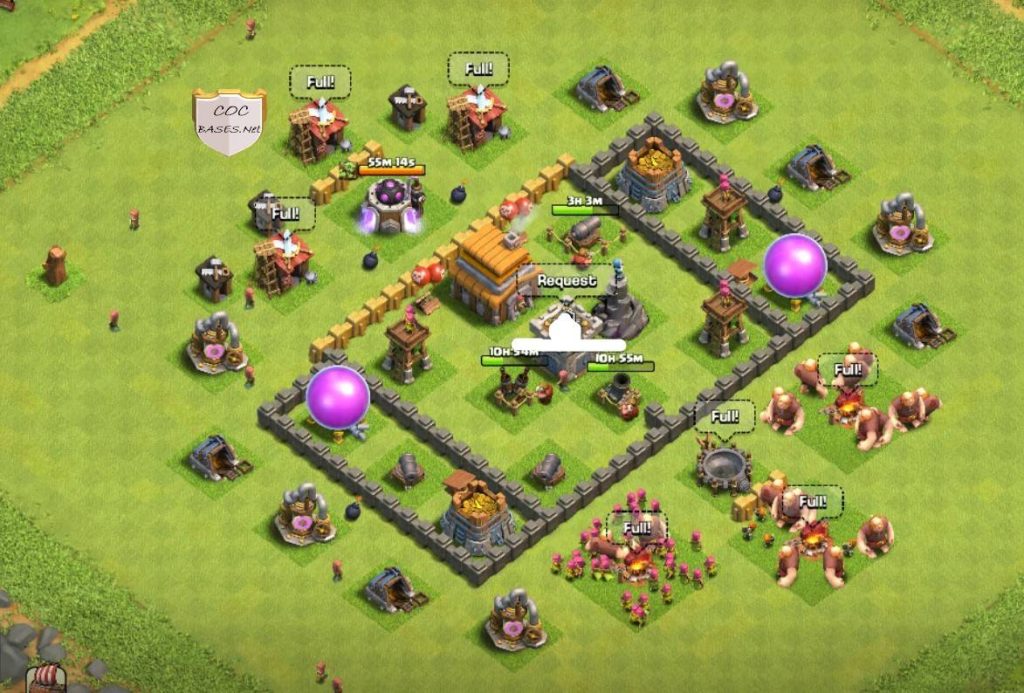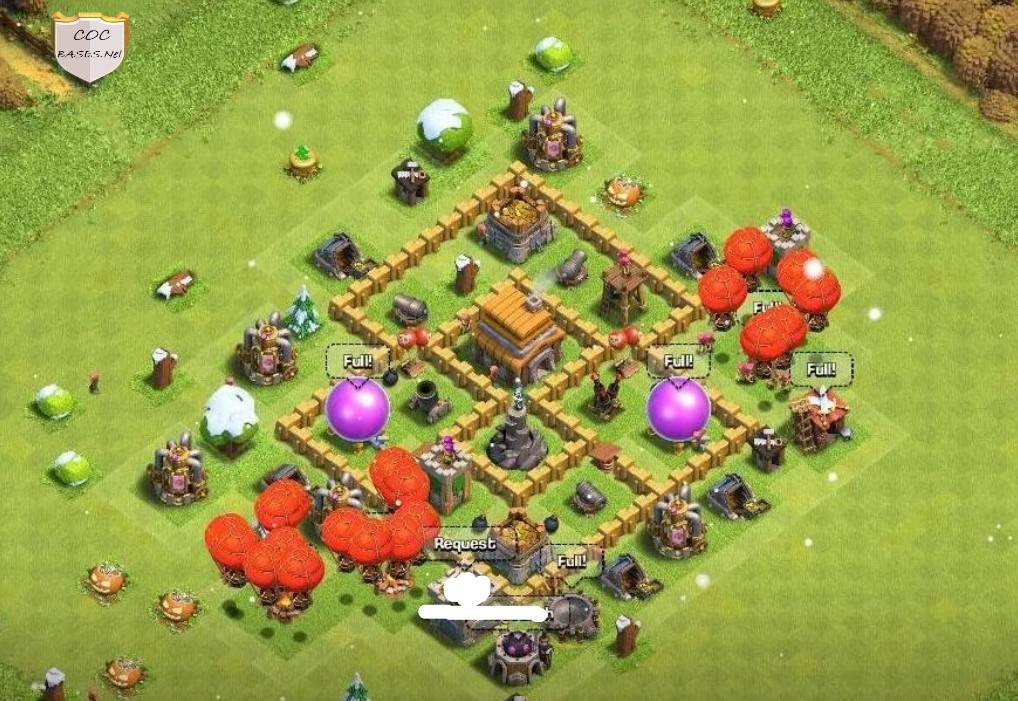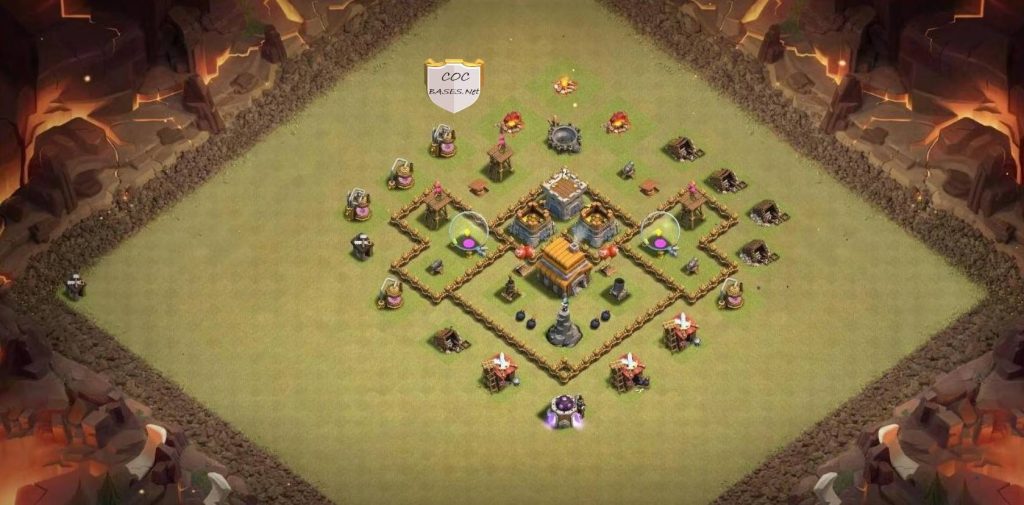 Check Out
clash of clans th5 hybrid base layout