Now you can finally upgrade to town hall 6, which is more exciting and thrilling as compared to town hall 5. The true excitement of clash of Clans starts with town hall 9 new hero but still, all levels come up with new features and challenges. So, we can't ignore town hall 6 as it doesn't contain any hero and no spell. In town hall 6, the healer and healing spell are unlocked in spell factor and barrack. Which is quite effective for building the best th6 farming base.
Best TH6 Farming Base 2024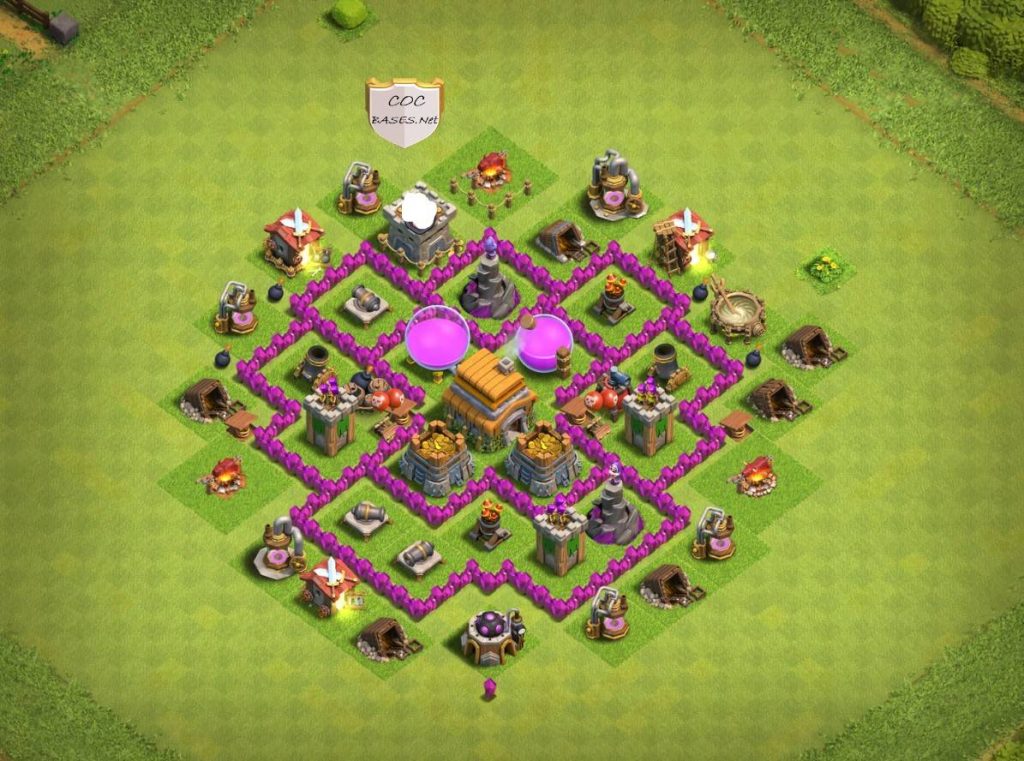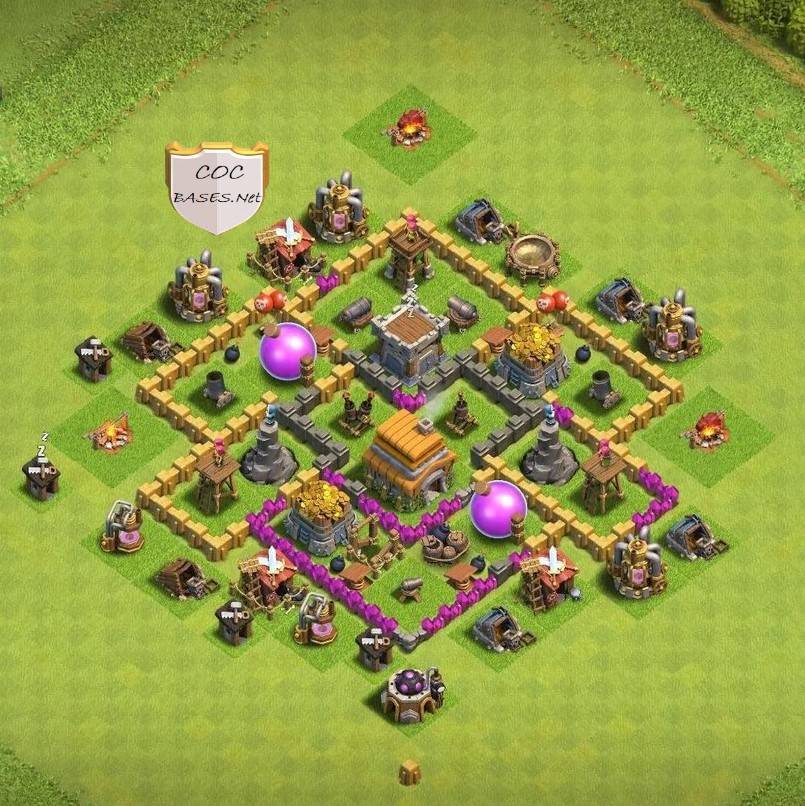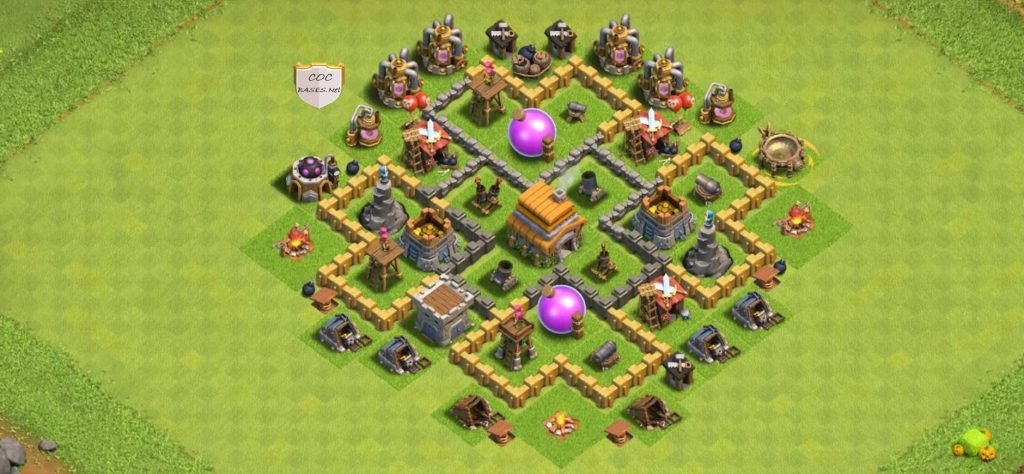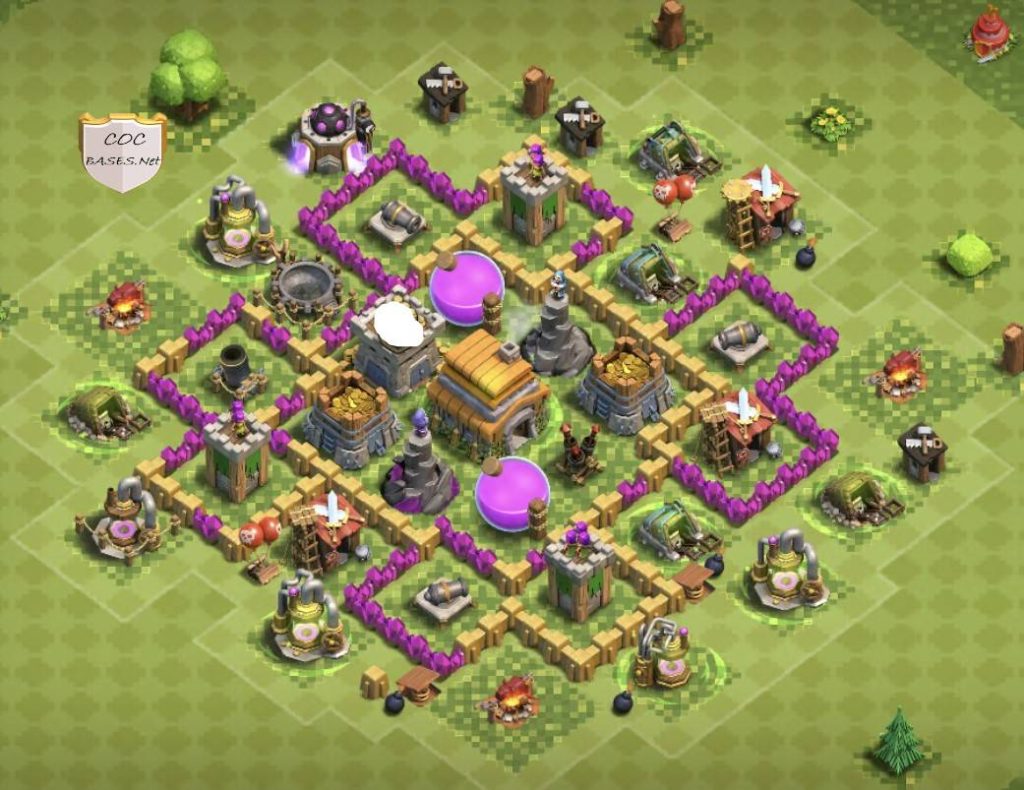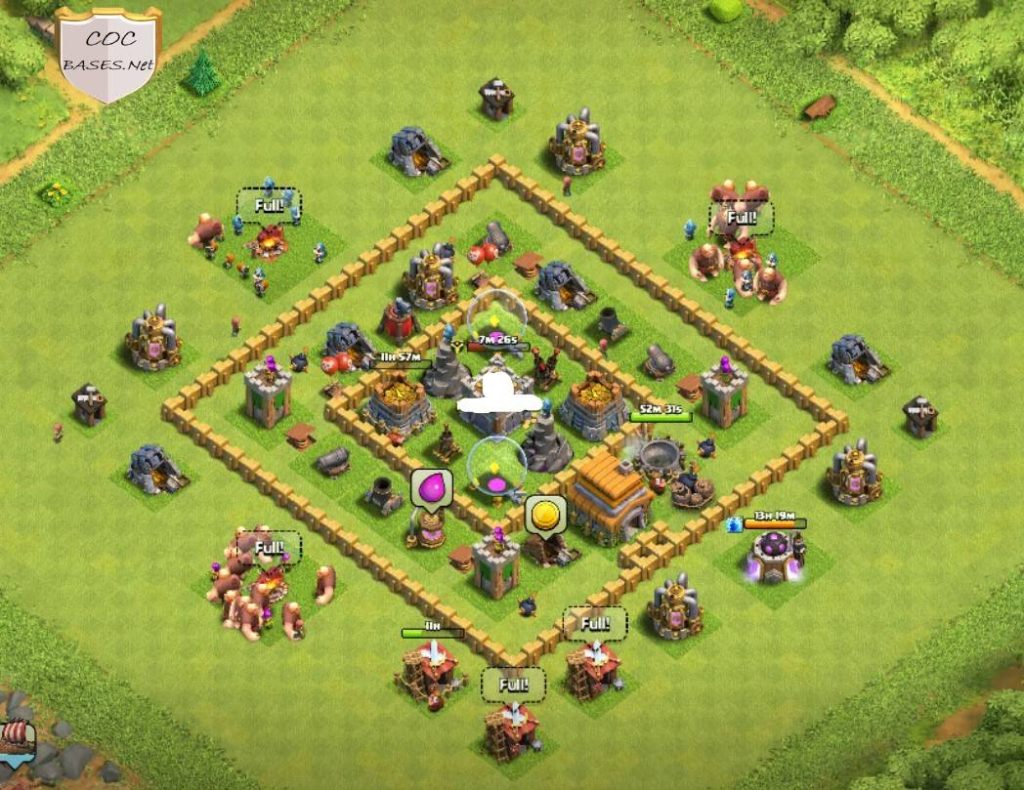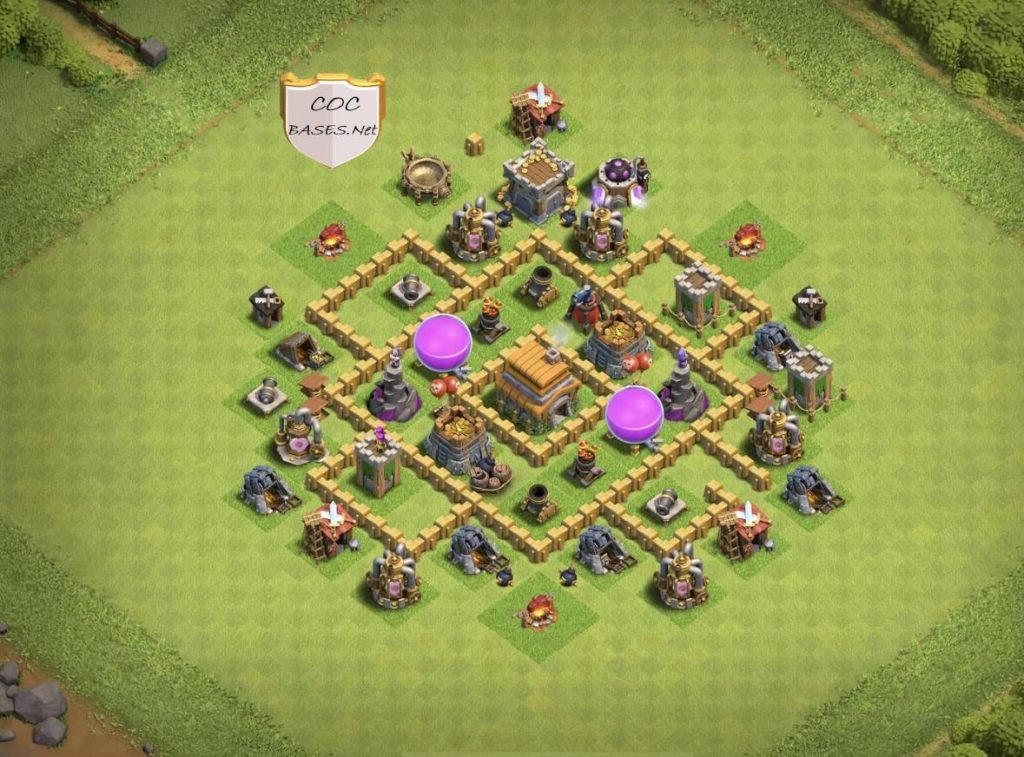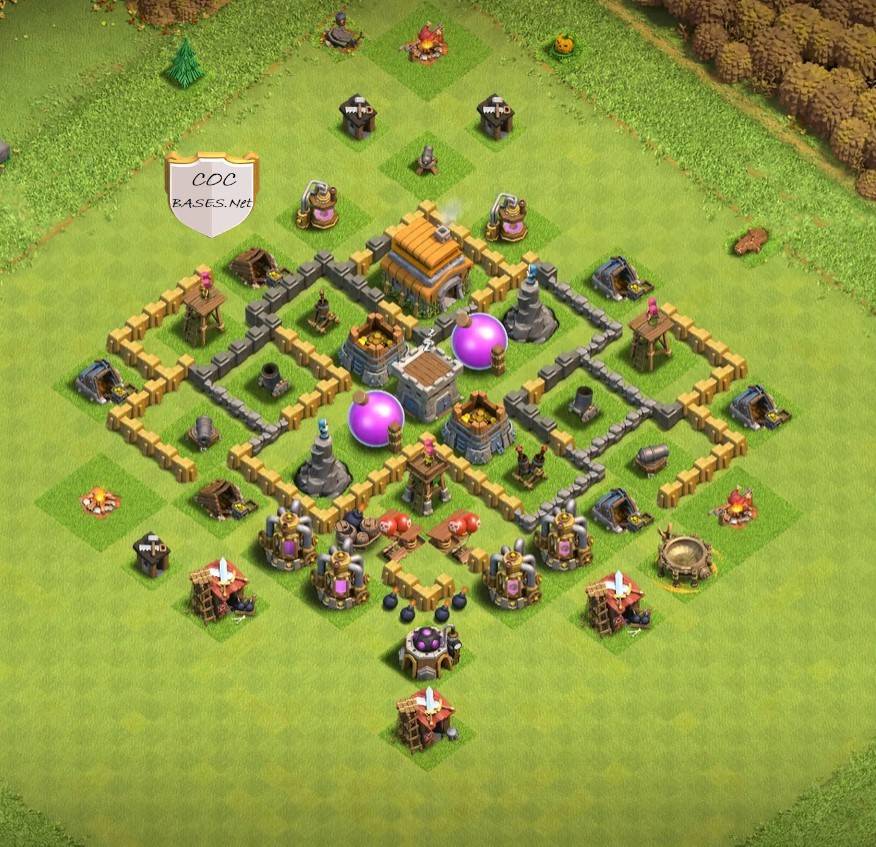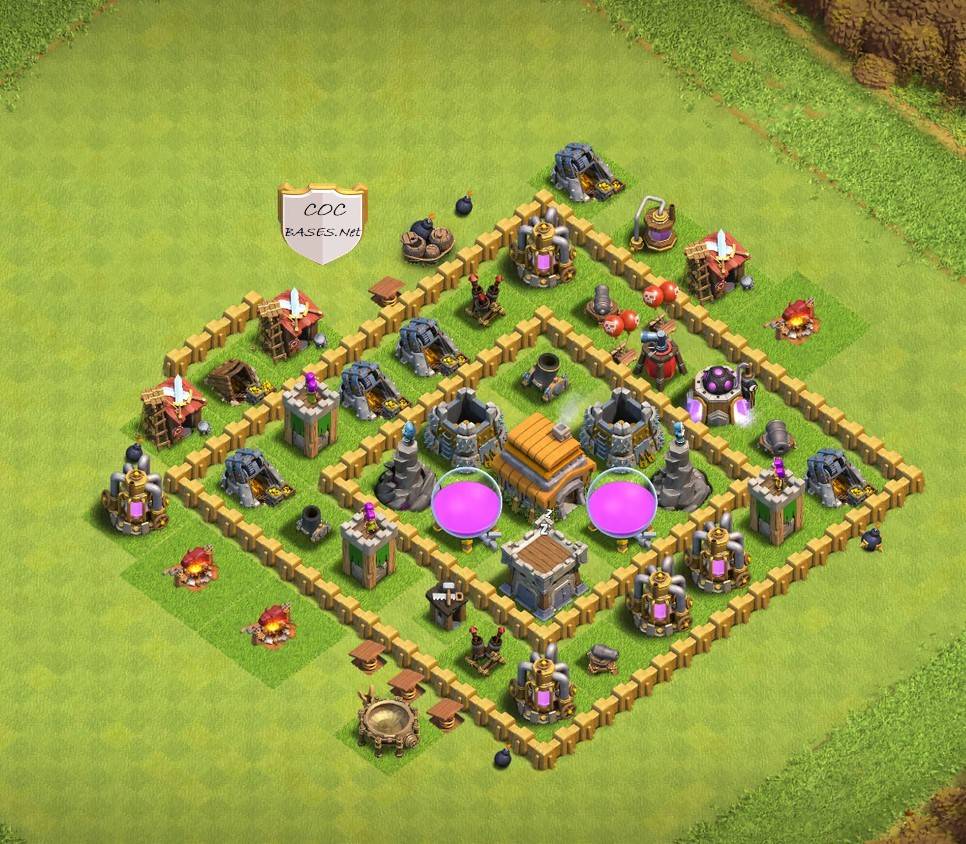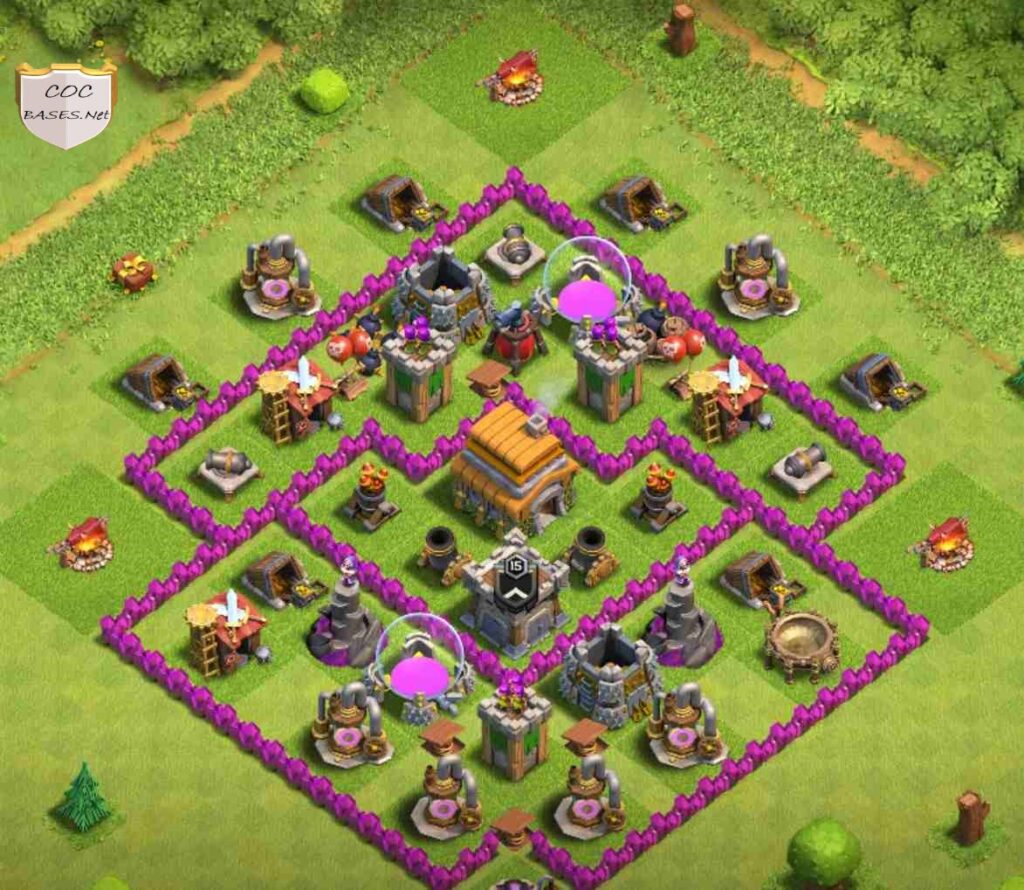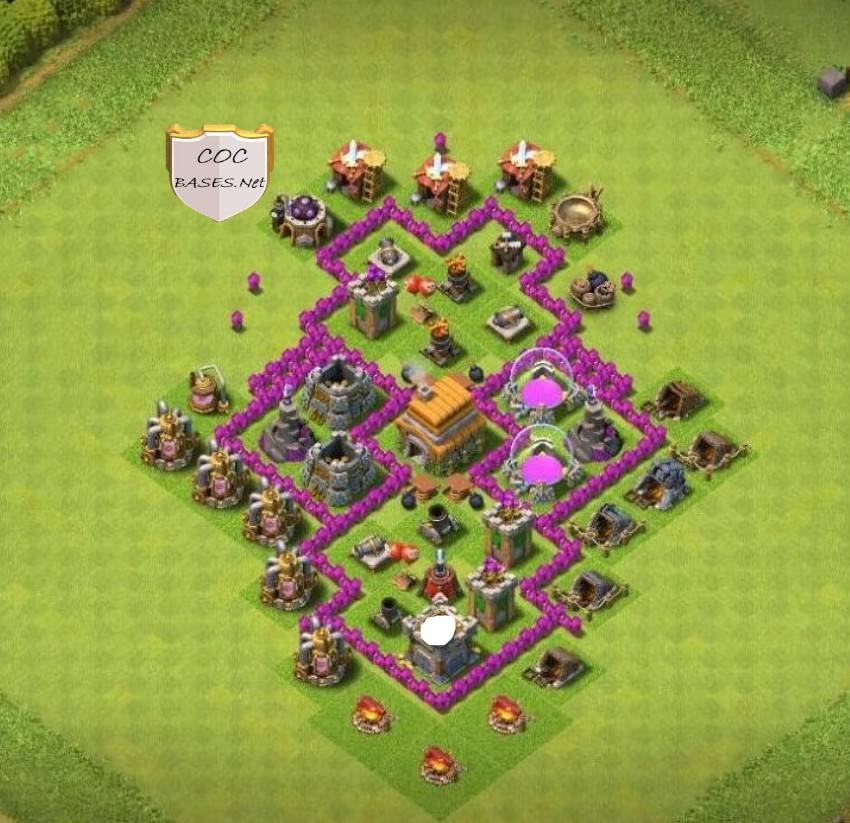 Best Town Hall 6 Farming Base Link Anti Everything
As we know that farming base is all about saving resources during an attack by opponents. There are two methods, column group, and finger development when you are developing the troop. In the column group, the troop is developed in a column setting the barbarians in front and all the archers behind them.
This can be helpful when you clans mine and higher-level collectors are full as in that case a huge loot is possible. In finger development, you can use your fingers to spam archers and barbarians around the base to distract the opponents.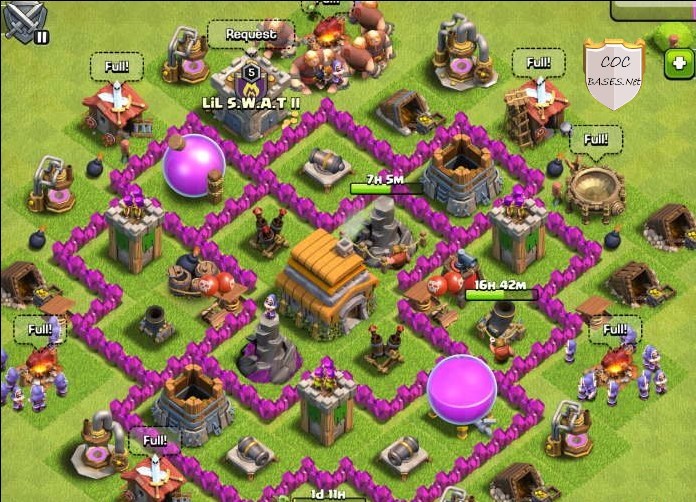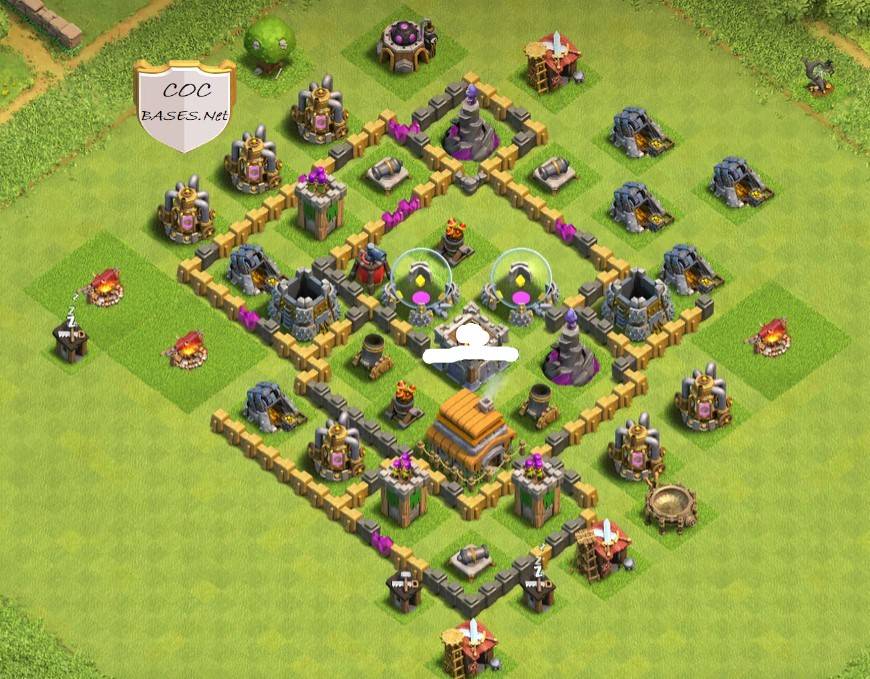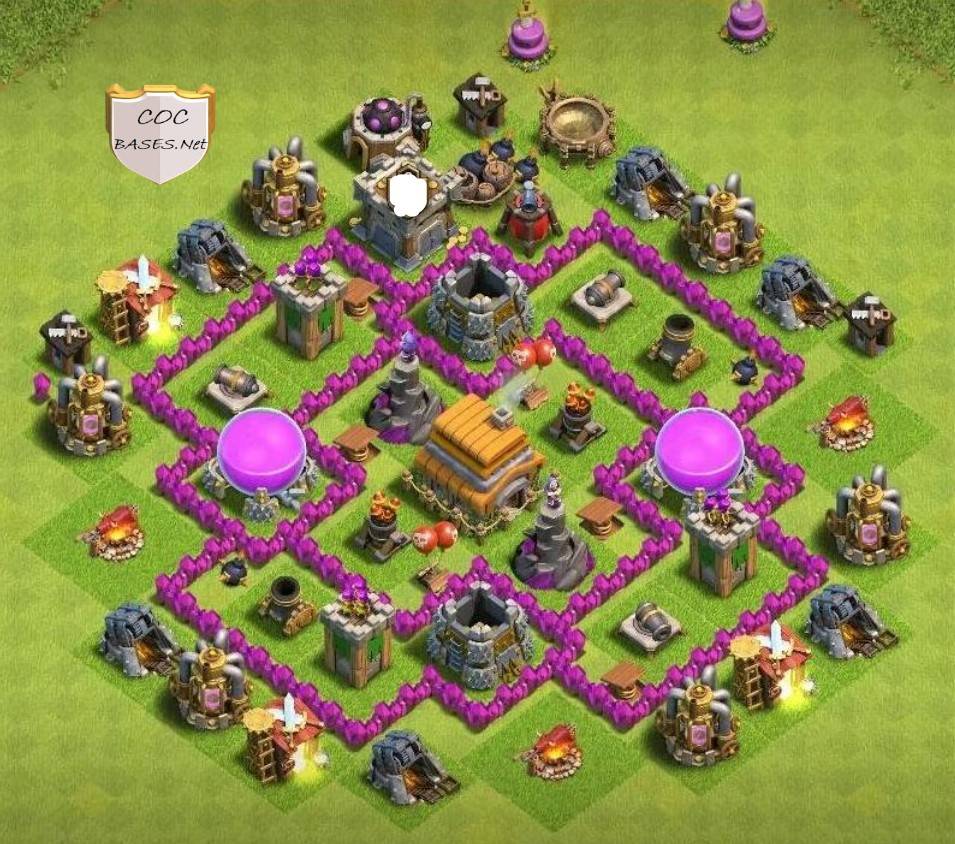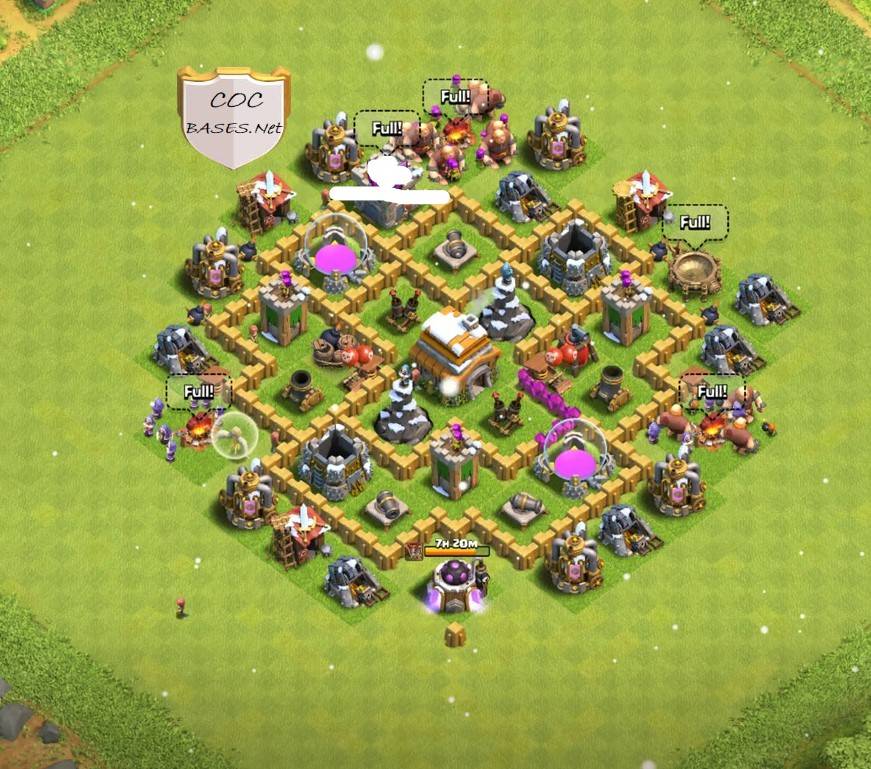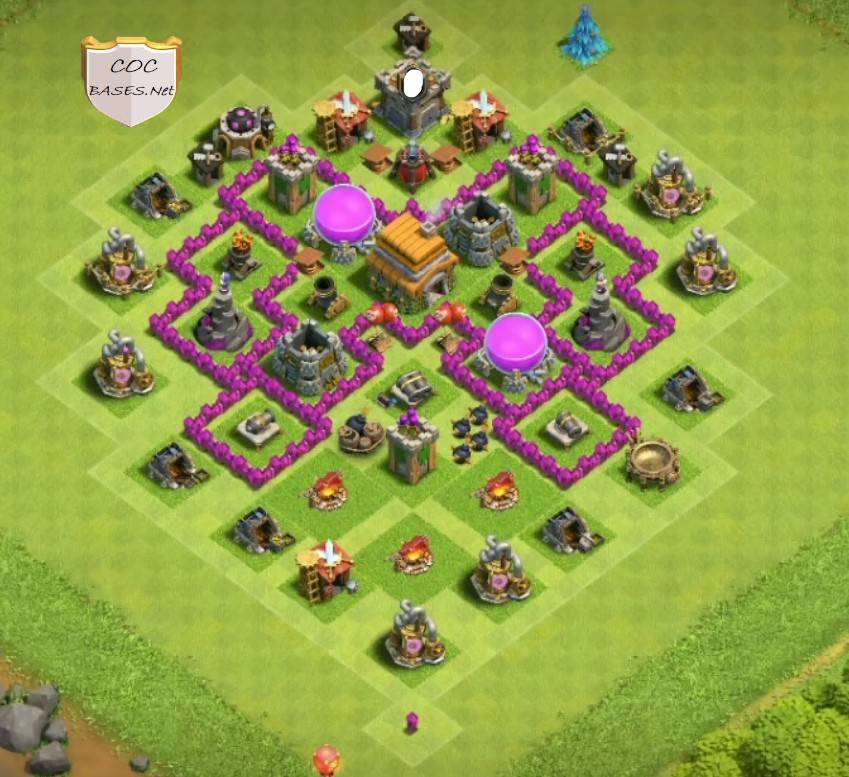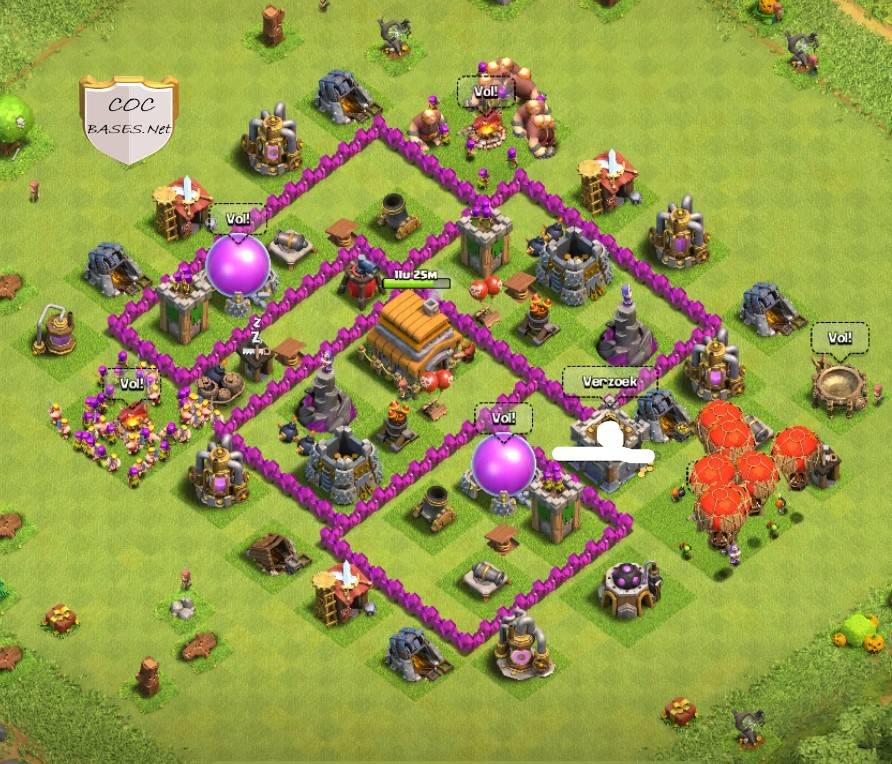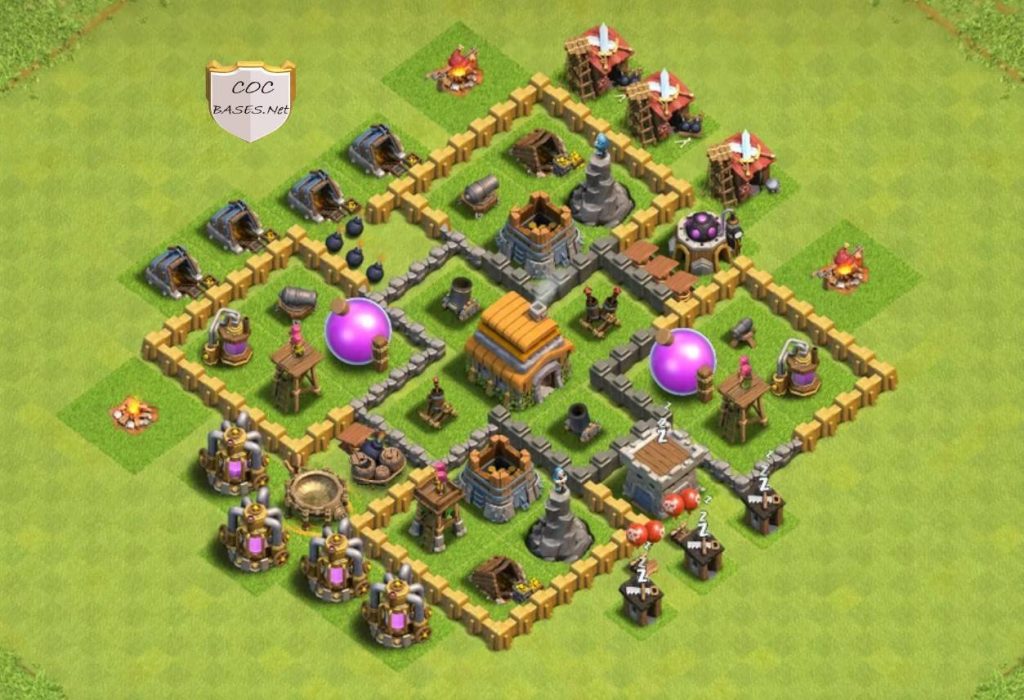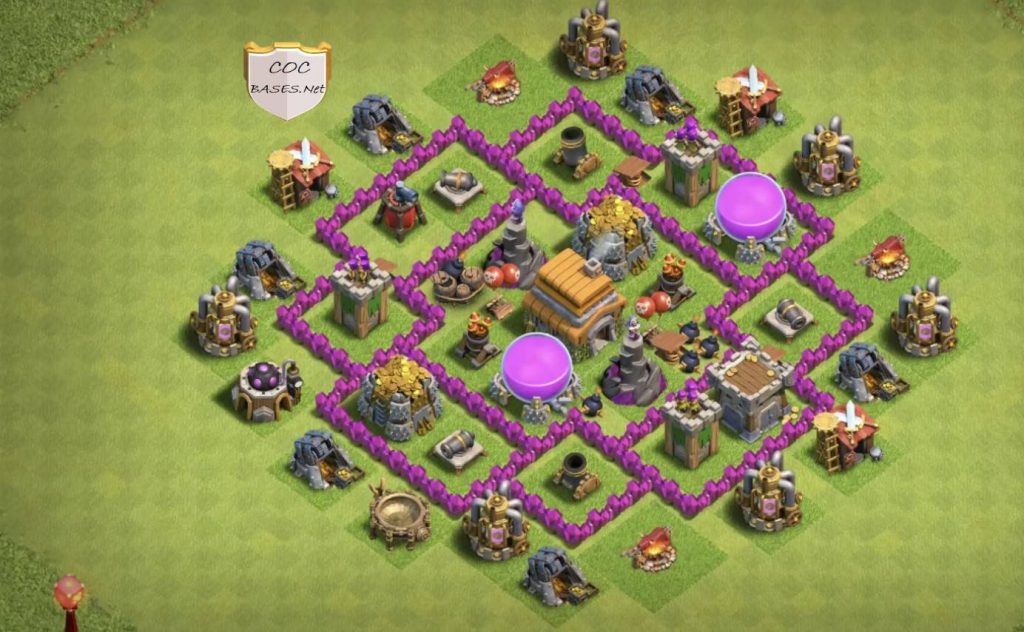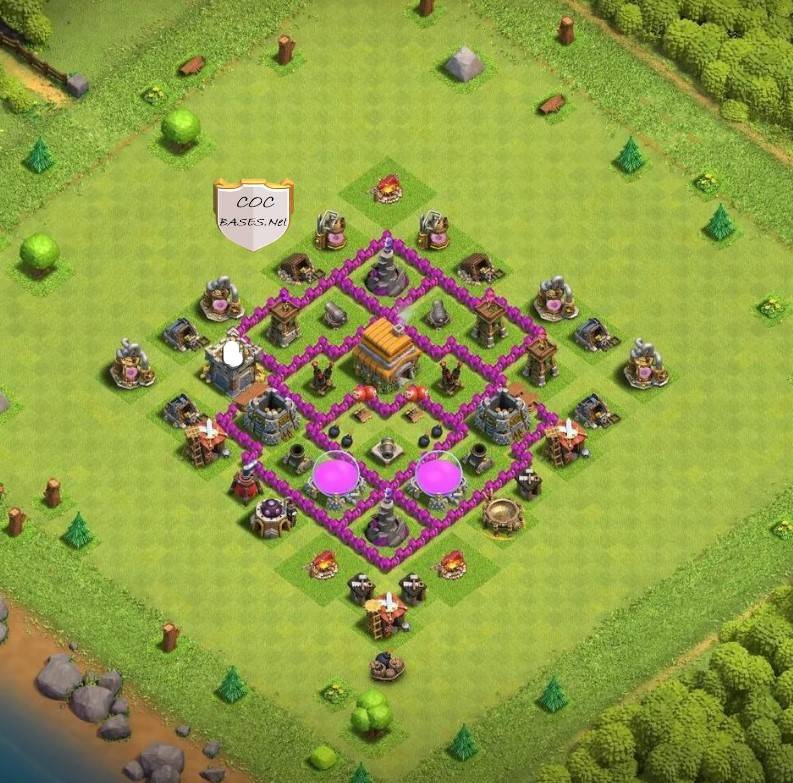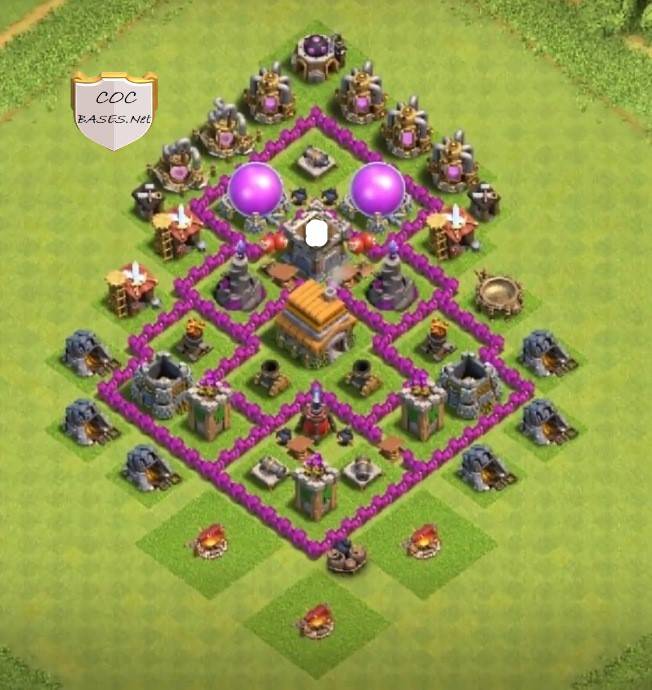 Clash of Clans Town Hall 6 Farming Base with Link
To build the best th6 farming base, it is important to make the new upgrading priority list 2024. As soon as you upgrade to level 6, you must prioritize your towers and buildings. The th6 upgrading priority list depends on what you have maxed before this level.
So, in this best th6 farming bases guide we can assume that till town hall 6, most players have 3 builders. Firstly, builder 1 should focus on upgrading their laboratory, then they should upgrade the army camp to a new max level 6.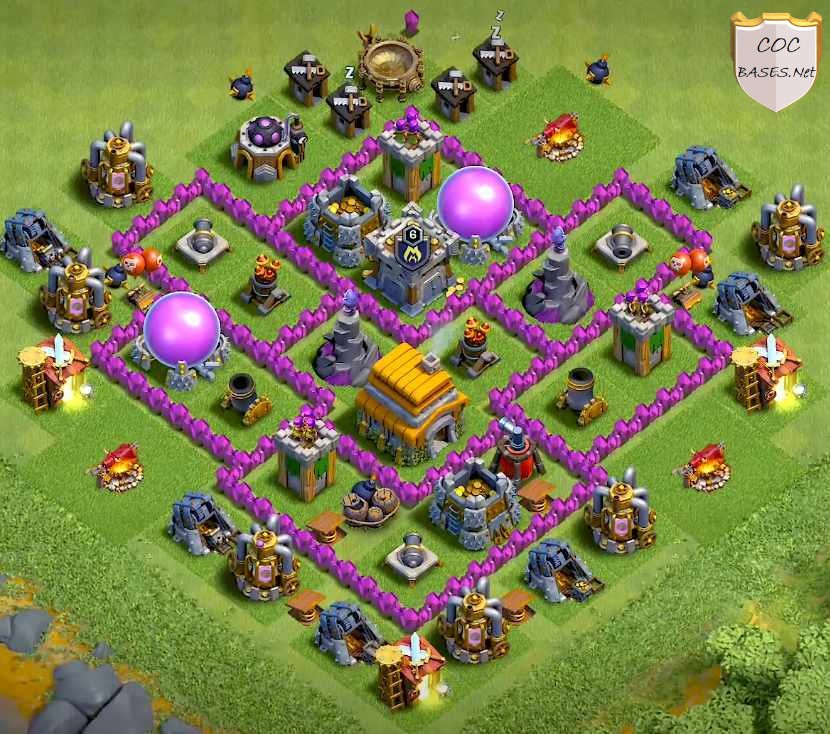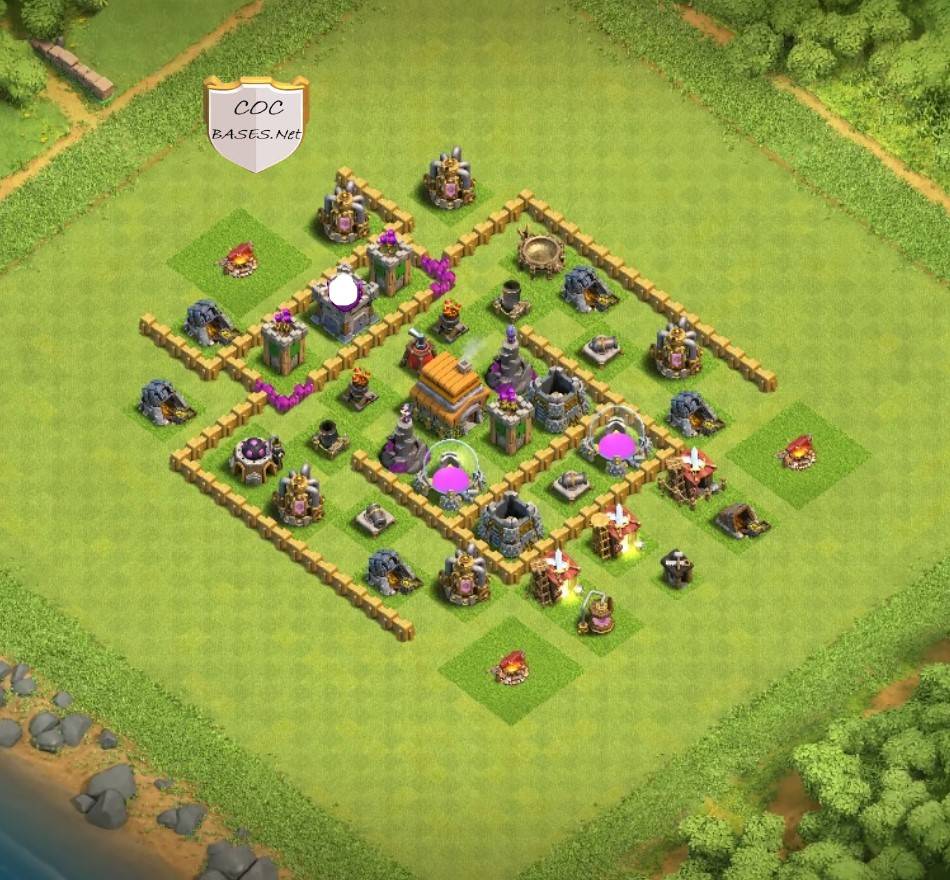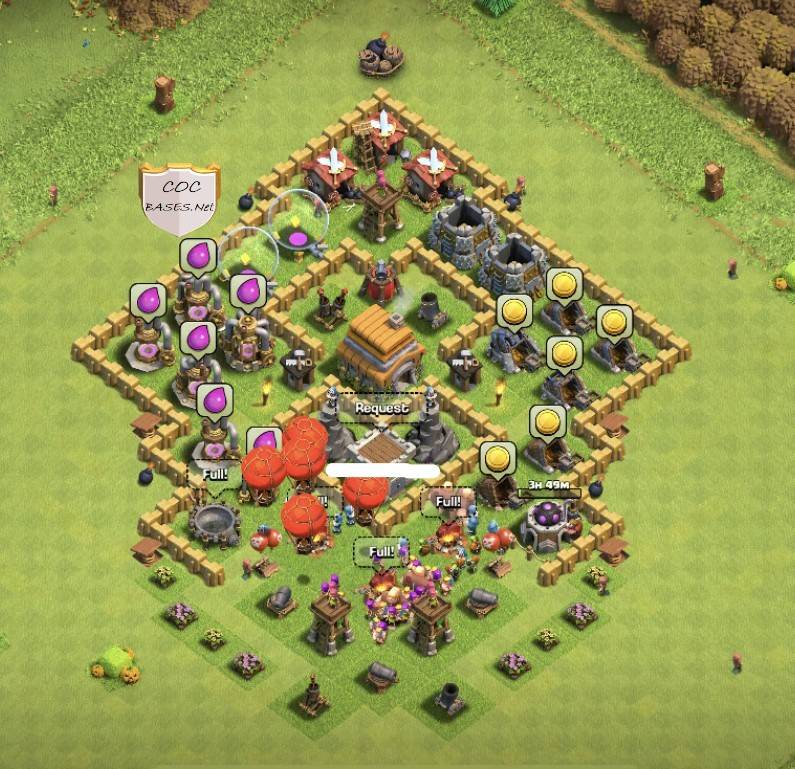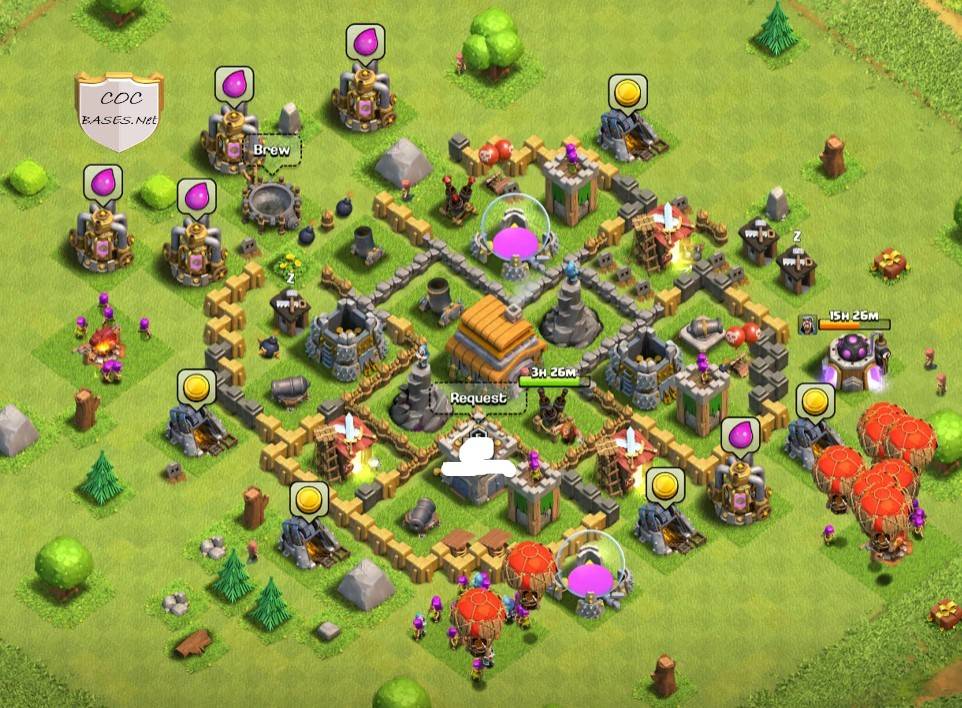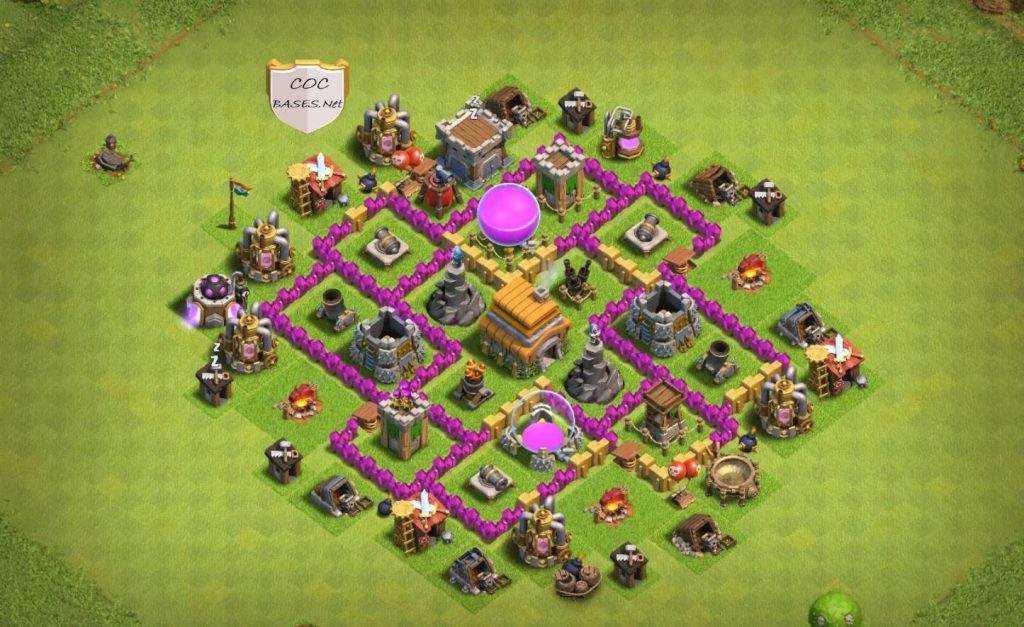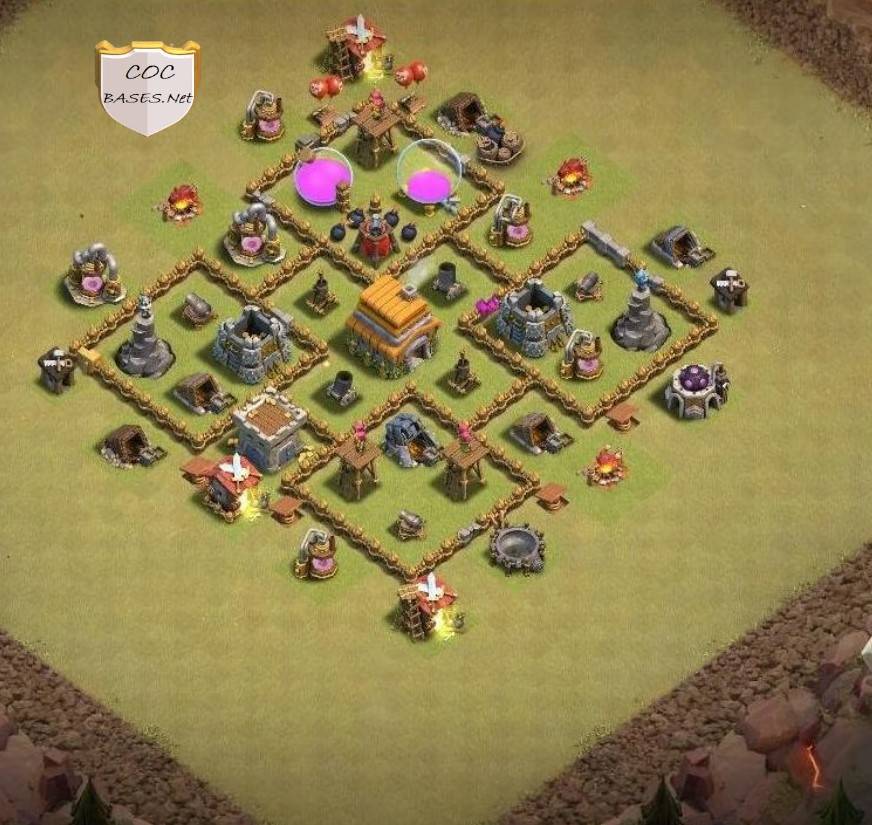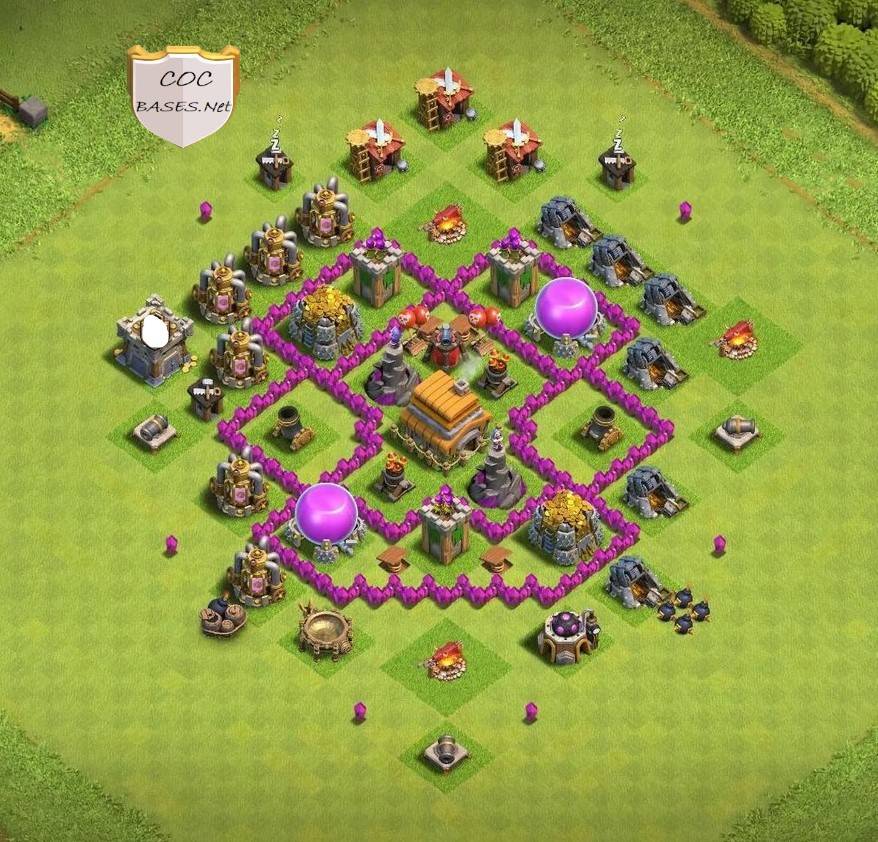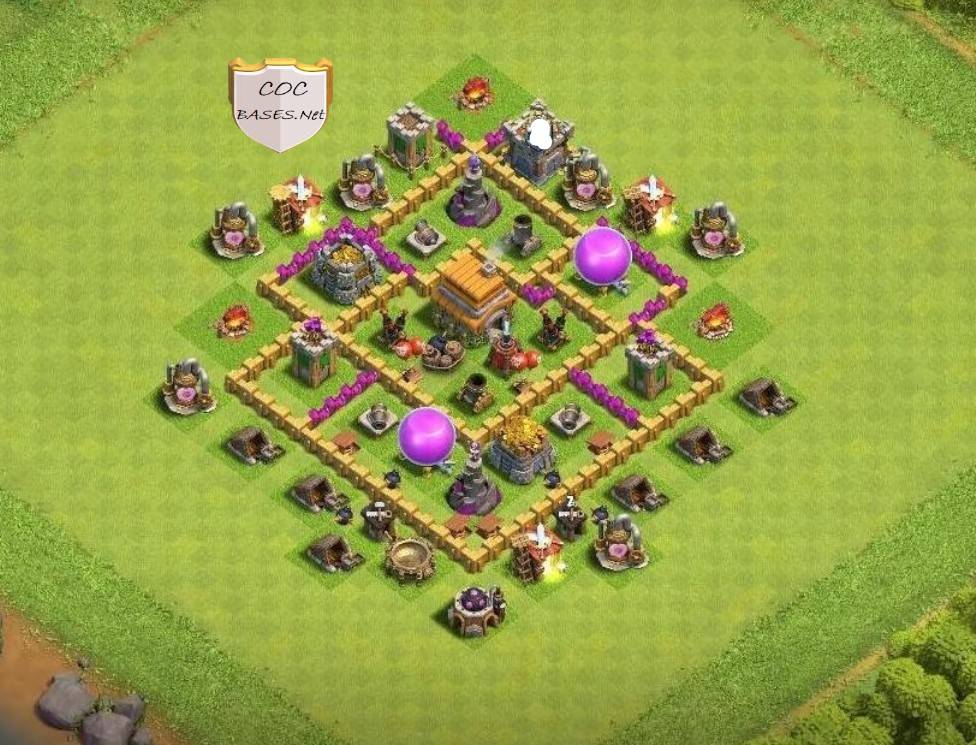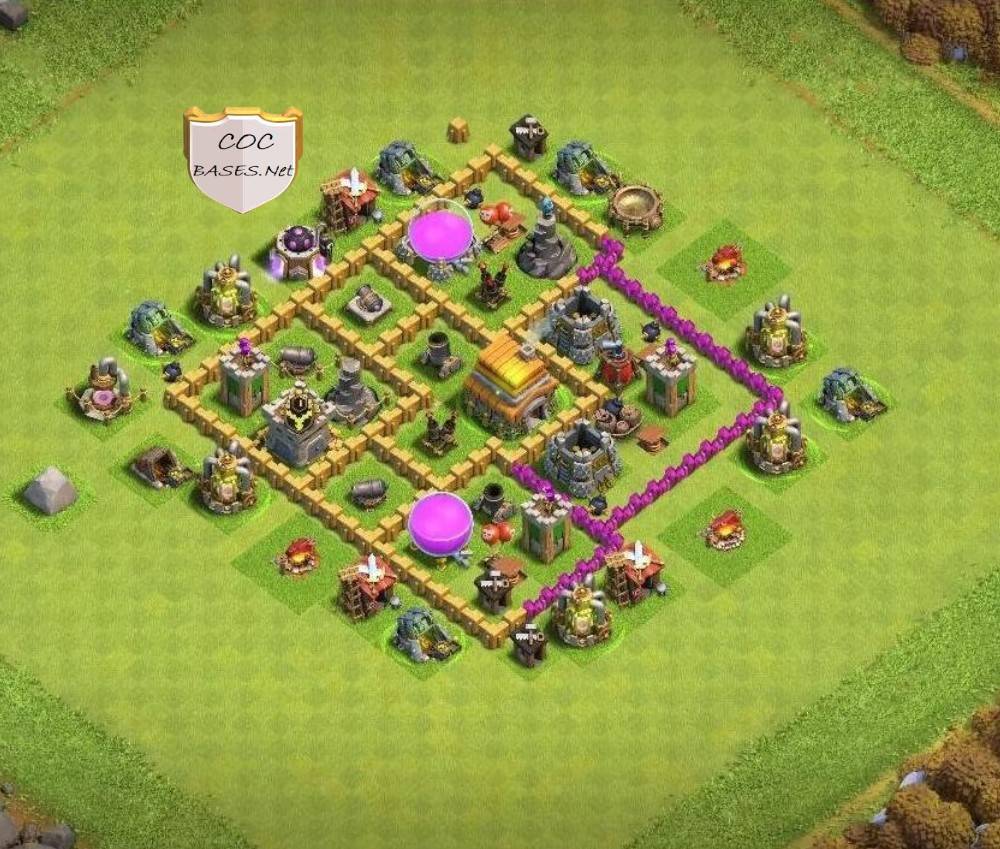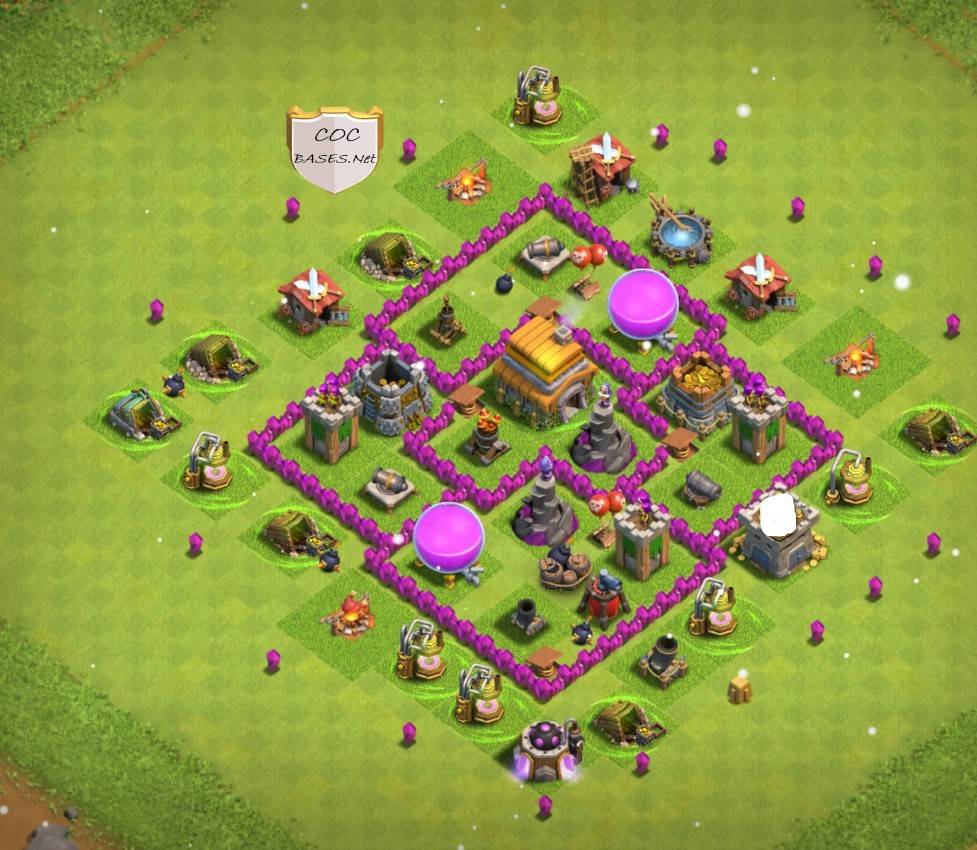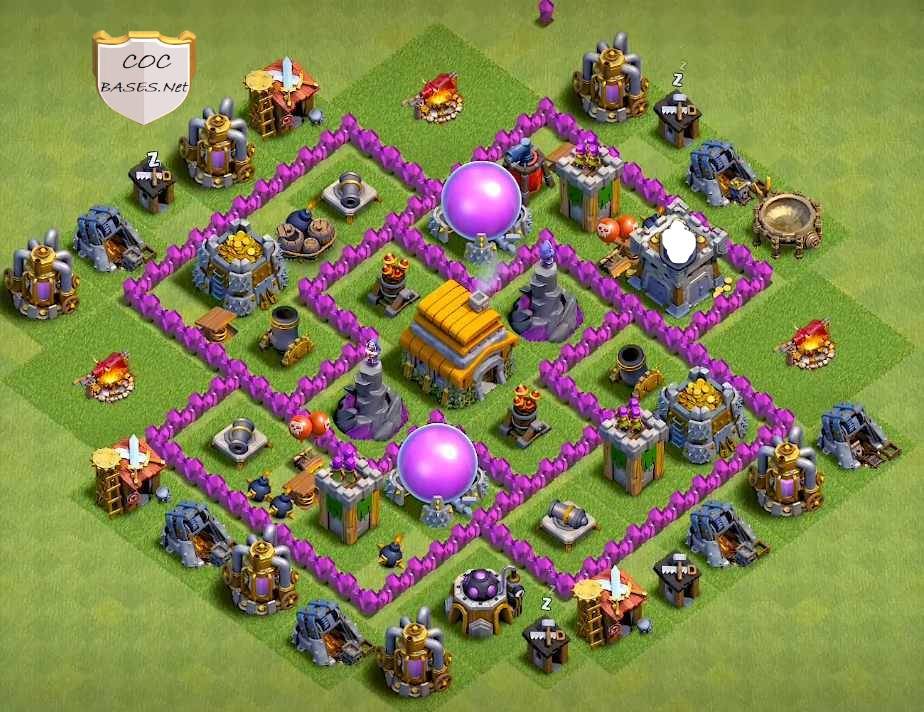 Clash of Clans Level 6 Loot Protection Base Link
Secondly, builder 2 will focus on upgrading of spell factory to level 2 which will provide players access to healing. The farming capabilities are also enhanced by the healing spell and resource farming will become easy and simple.
Thirdly, builder 3 should focus on the placement of th6 walls. Then, the upgrading of army camp 1 must be done till level 6 and lastly, the upgrading of the clan castle must be done. When the work of all three builders is completed they must focus on their tasks.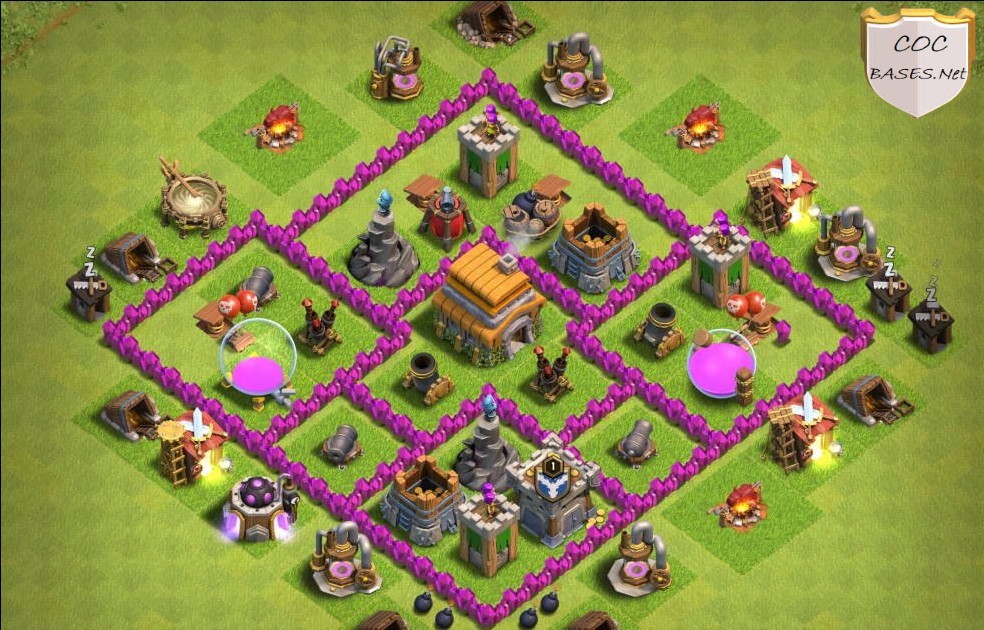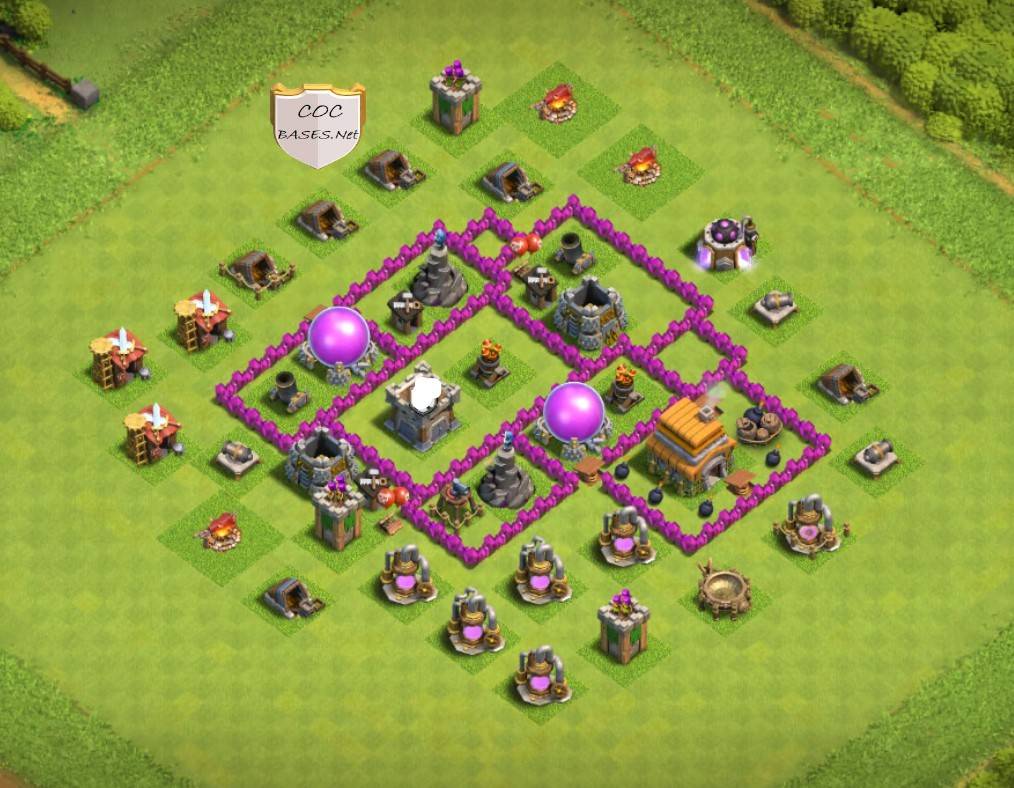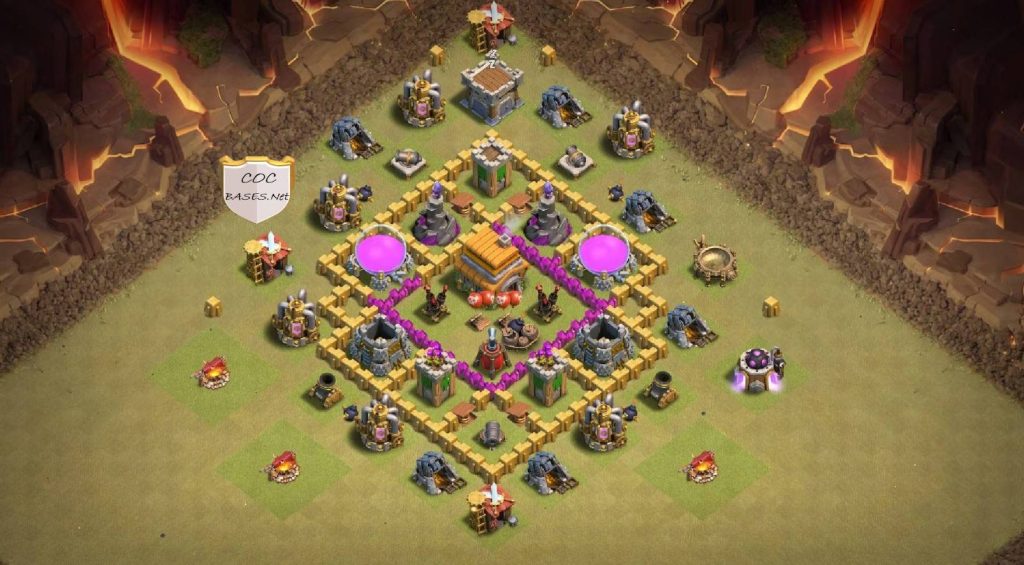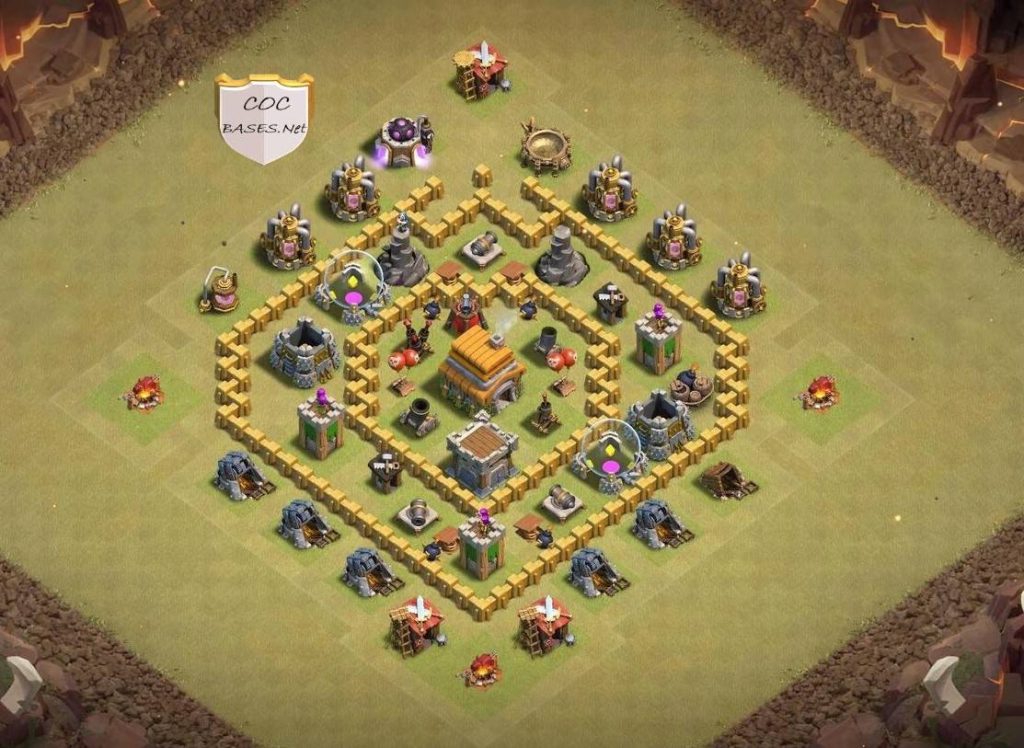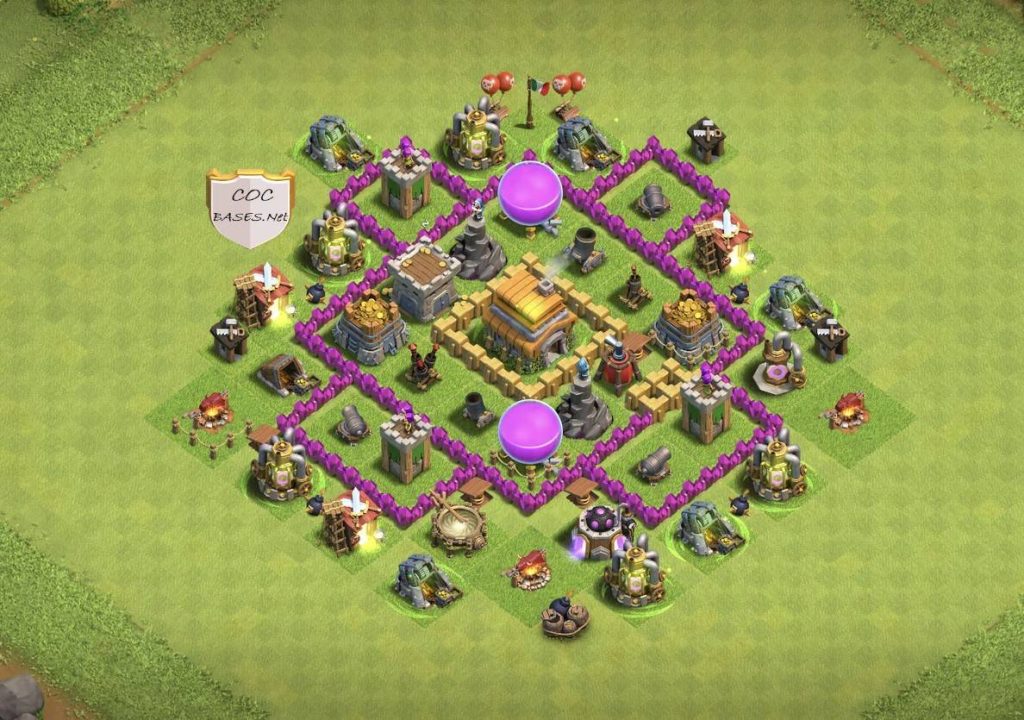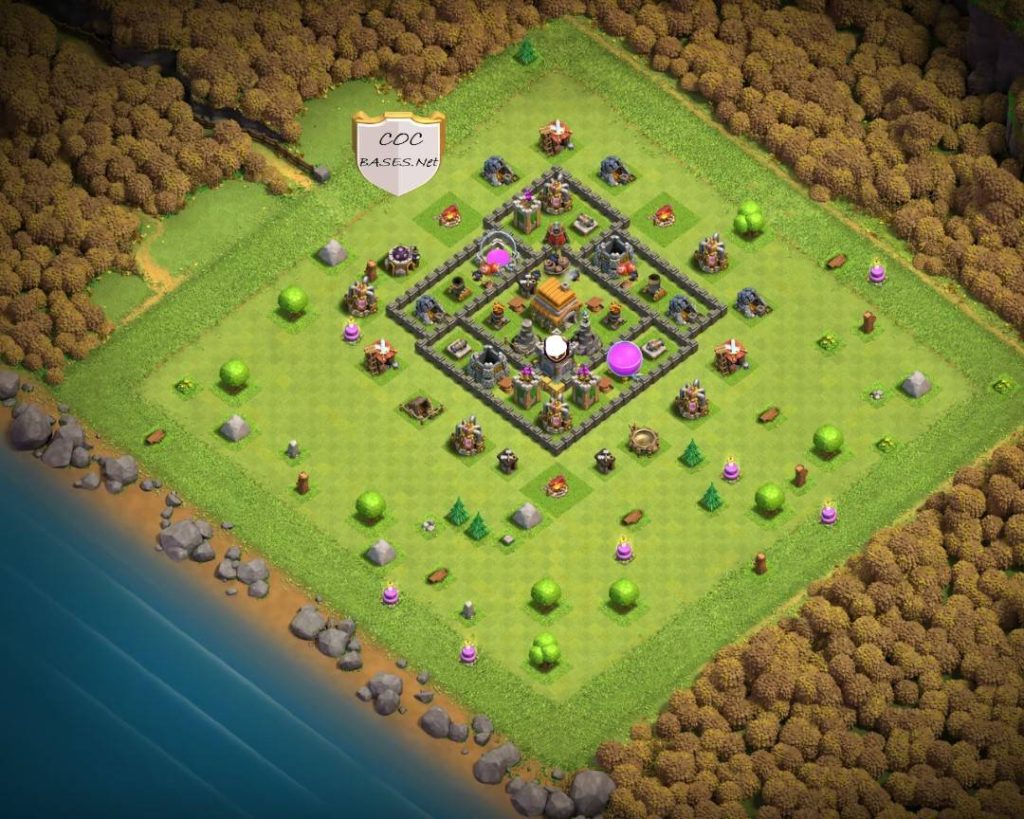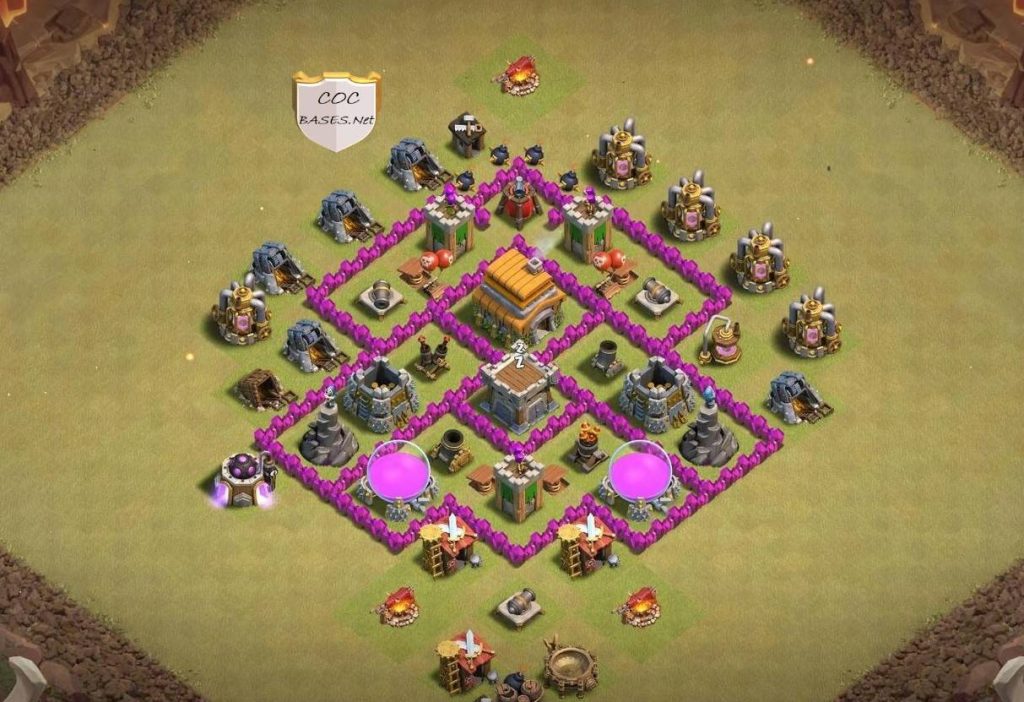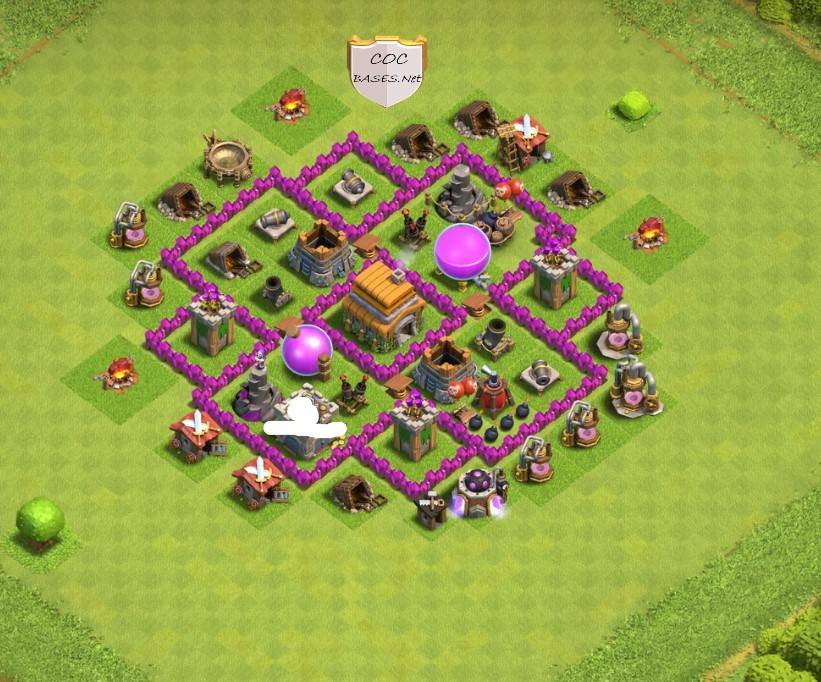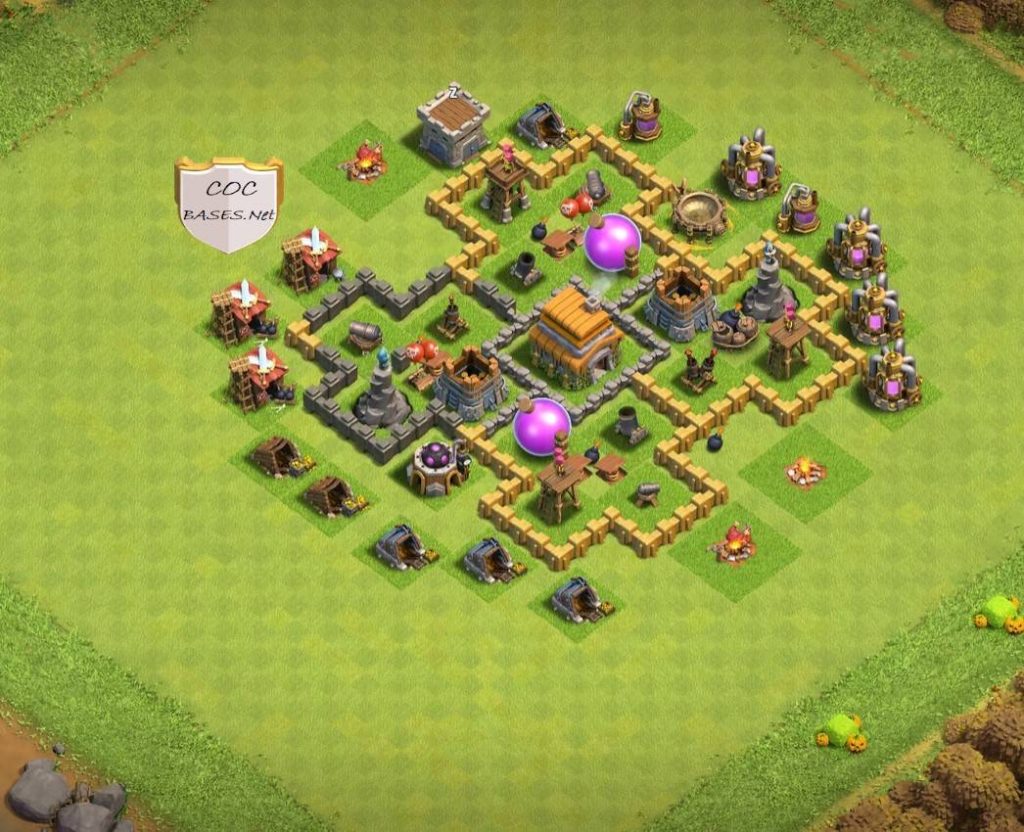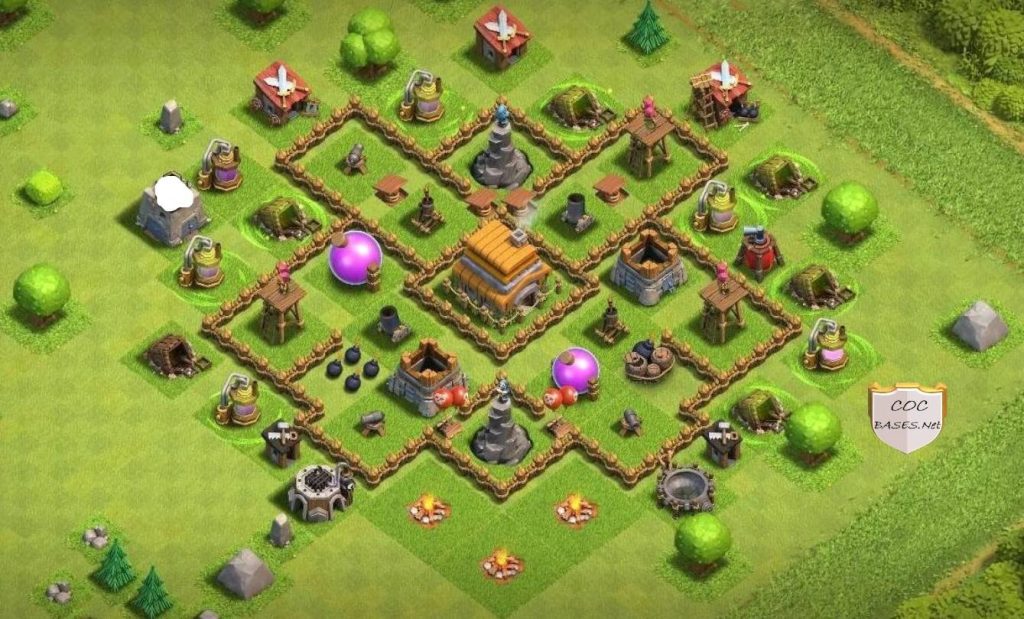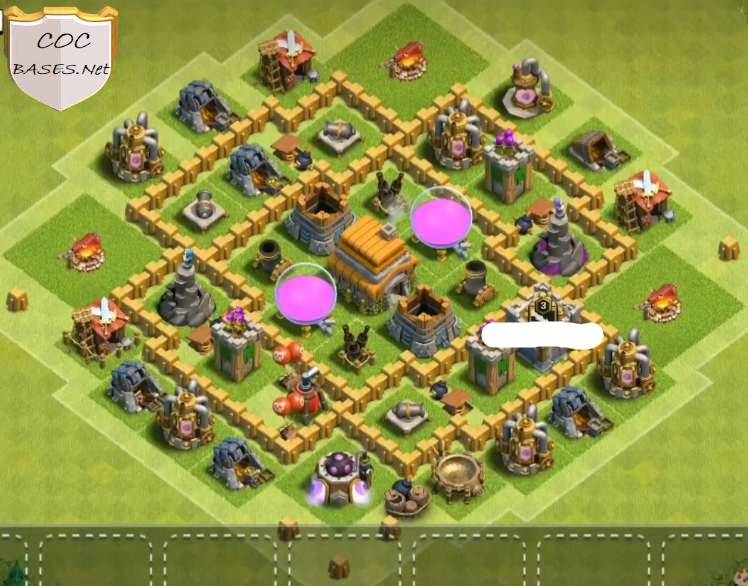 Best Town Hall 6 Defense Farming Base
The farming base is one of the four types of approaches you can use to play within a clash of clans base layouts. If you want to build the best th6 farming base, it is important to keep your resources more secure and within high protection. In all the approaches the protection of the town hall is much important that's the reason it is placed in the center.
But in the farming base with the town hall the resource buildings are also kept in high security, to avoid loot. One more tip is to divide the clan into small compartments so the resource building can be equally distributed all over the clan. In this way, all the resources can be surrounded by some amazing defense buildings and towers.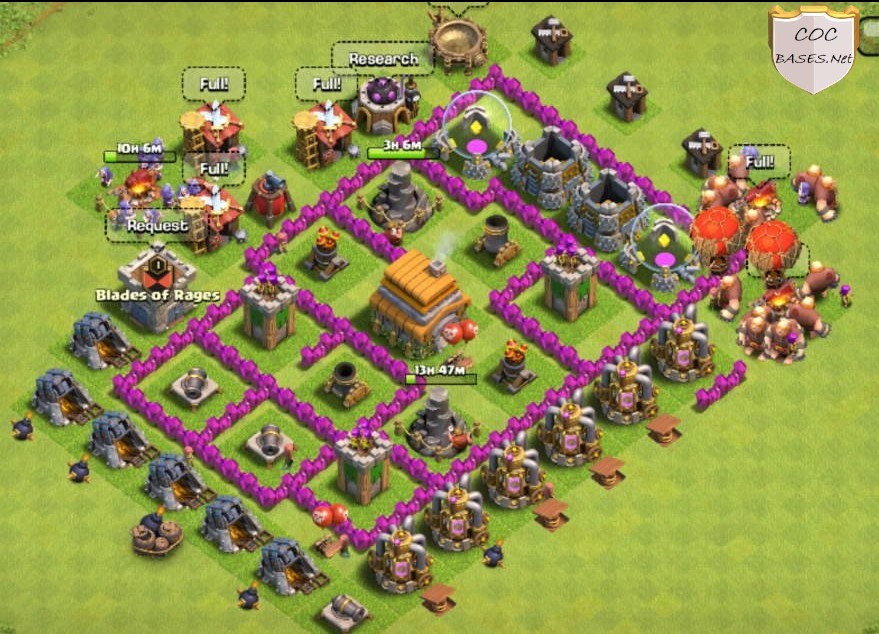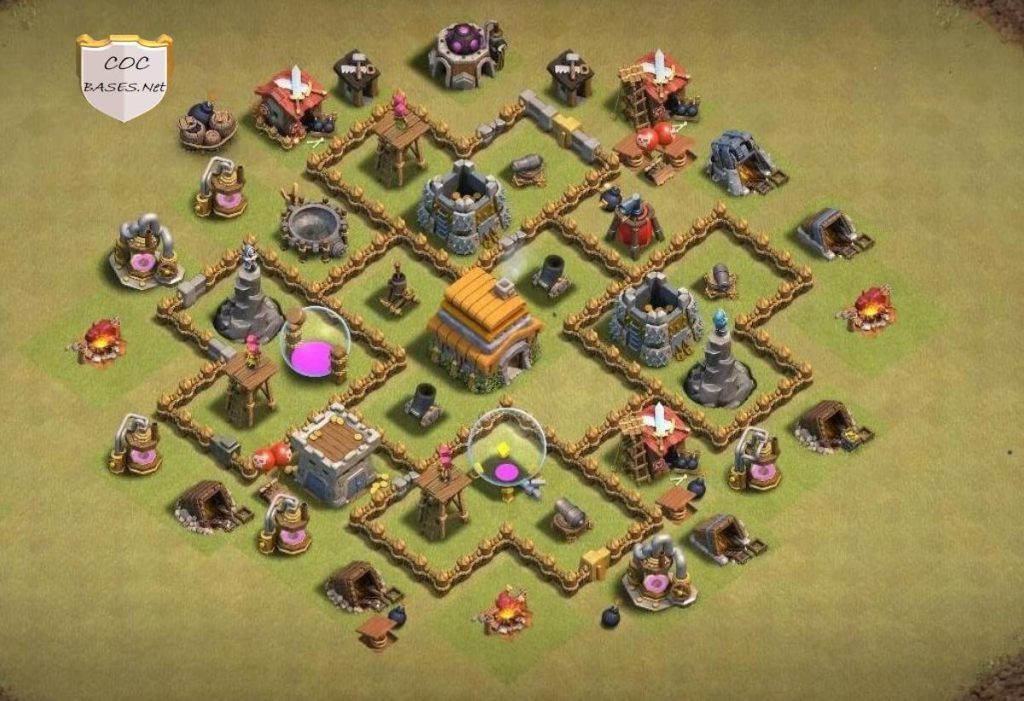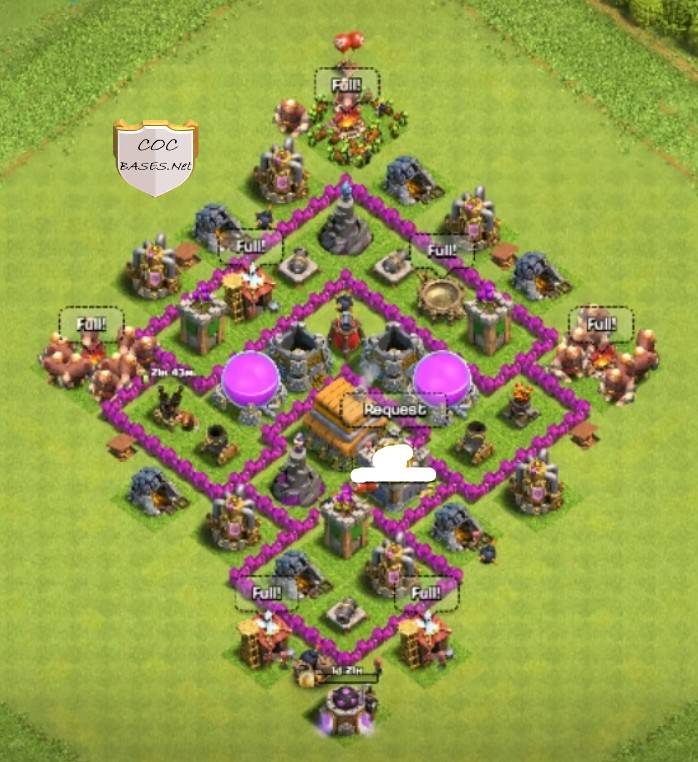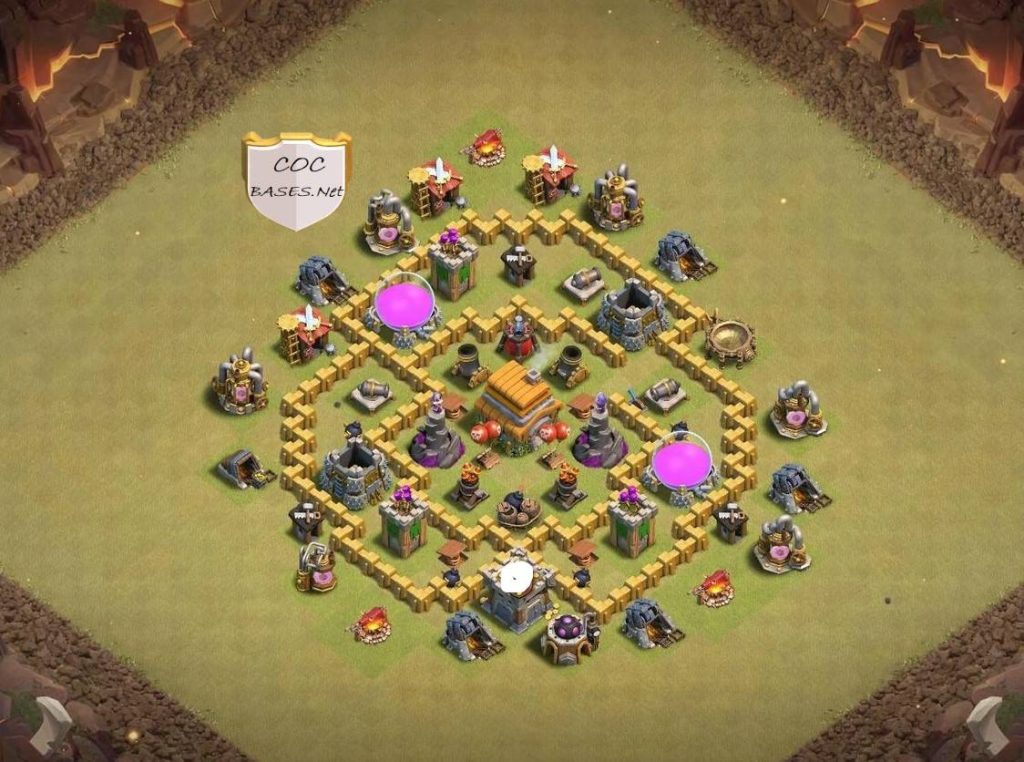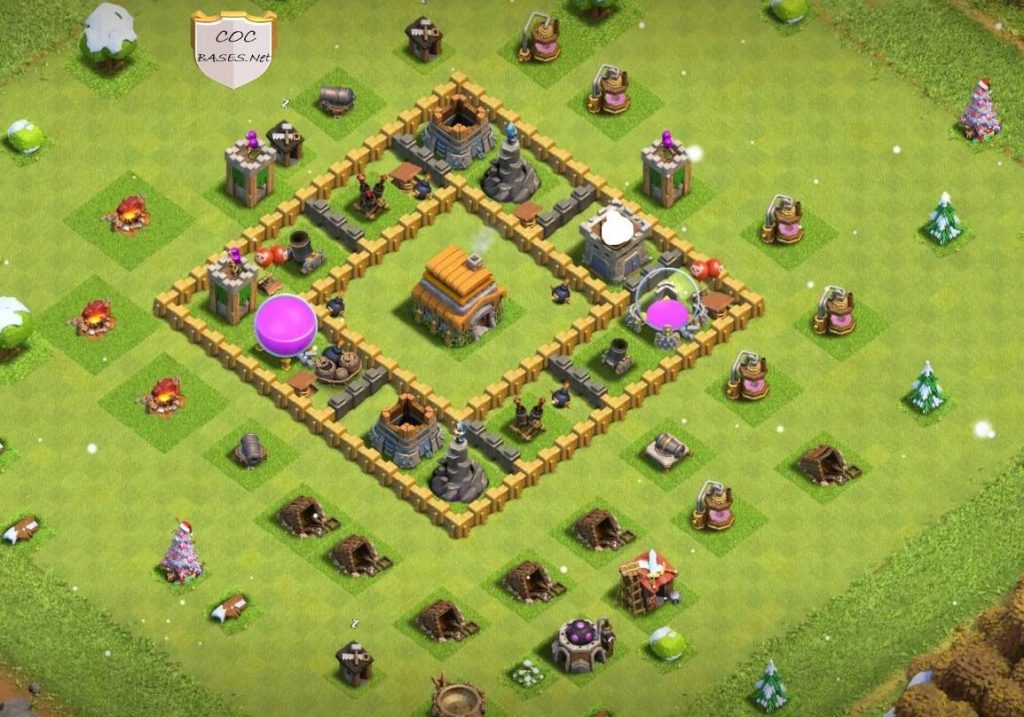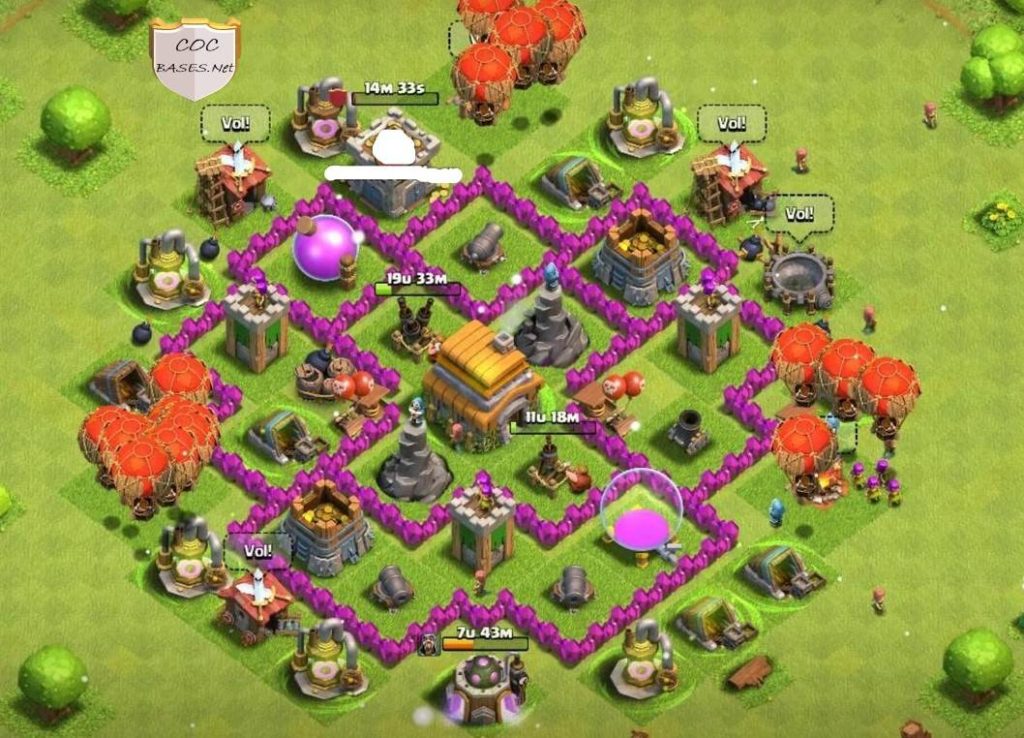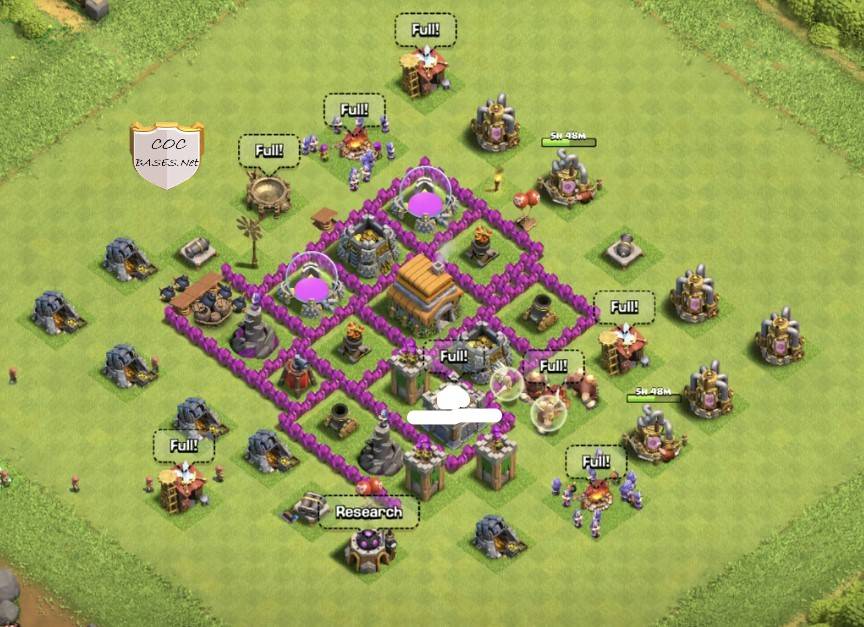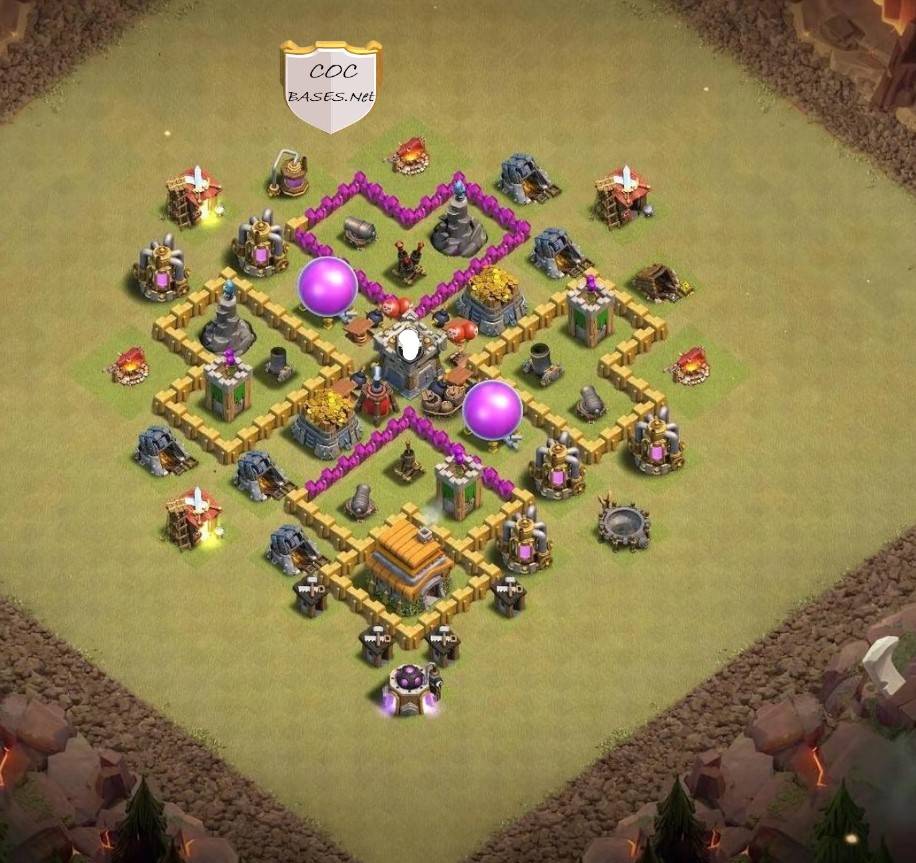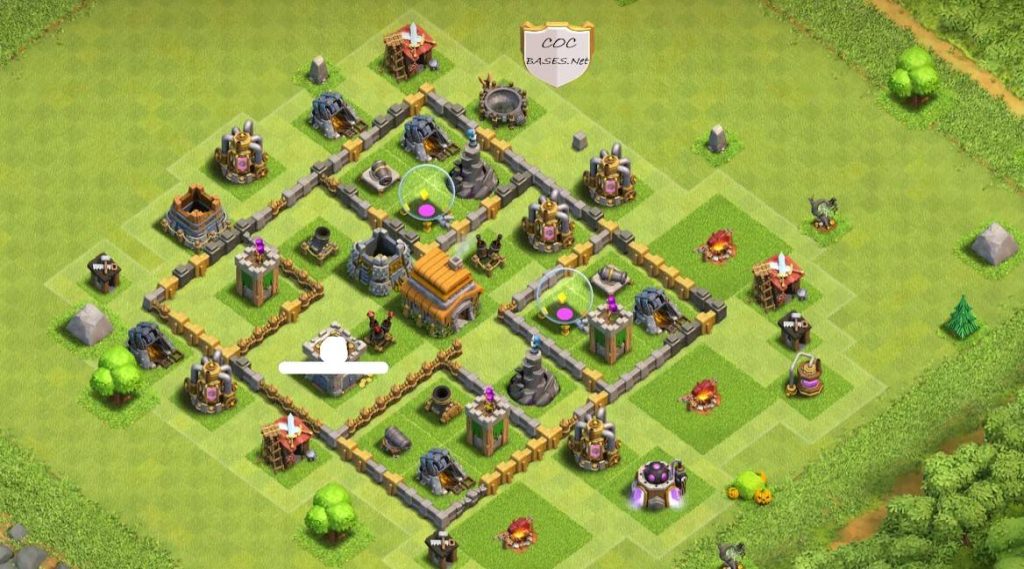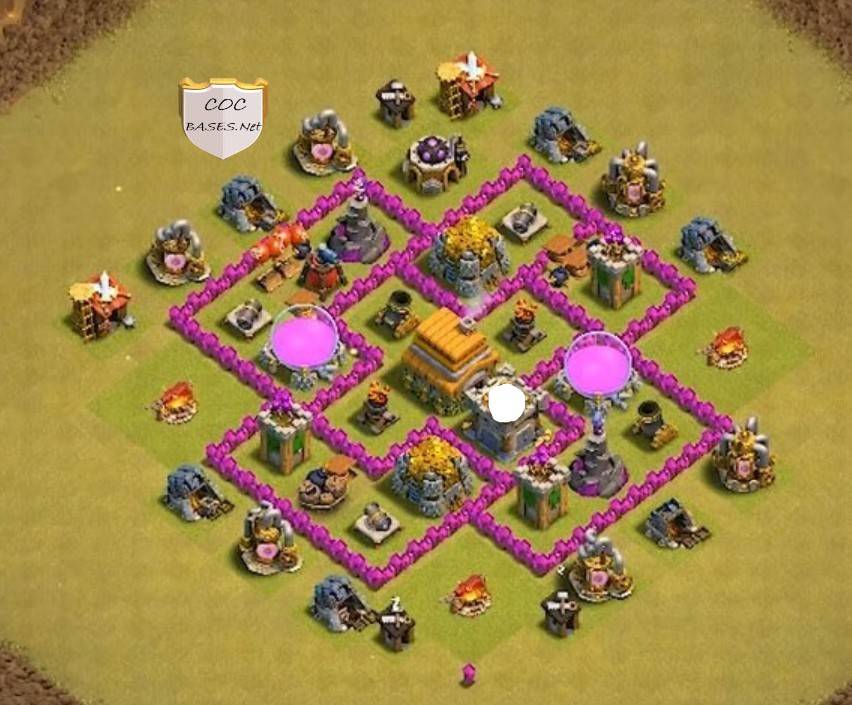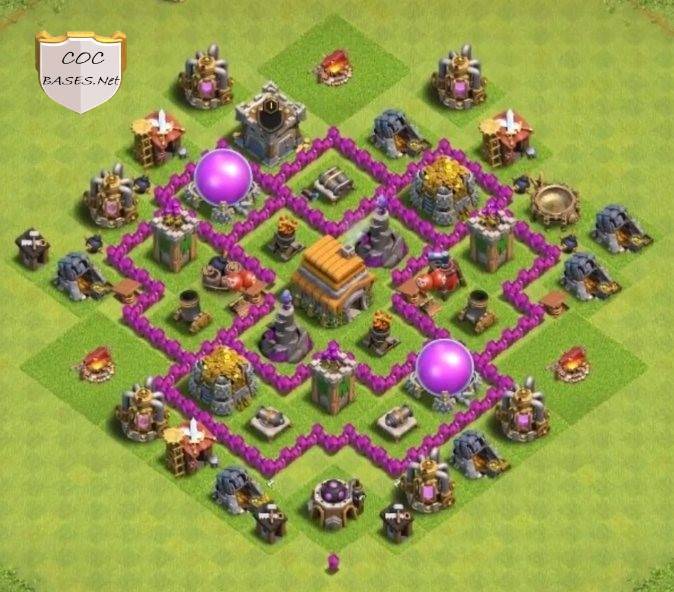 COC TH6 Anti Loot Base
Here you will see some new designs for the town hall 6 farming base, you will find them amazing and quite effective. As already mentioned in the farming base the protection of resources is quite important. So, what we see in this best th6 farming base is that the town hall is kept in the central compartment.
The town hall is surrounded by air-defense, clan castles, and mortar for its protection. There are two big sections on the sides of the central portion. Those sections consist of some important resource buildings, barrack, cannon, hidden tesla, dark elixir collector, and archer. Outside the clan, you can also see some amazing army and defense buildings. It will help to protect both resource towers and town hall from attackers.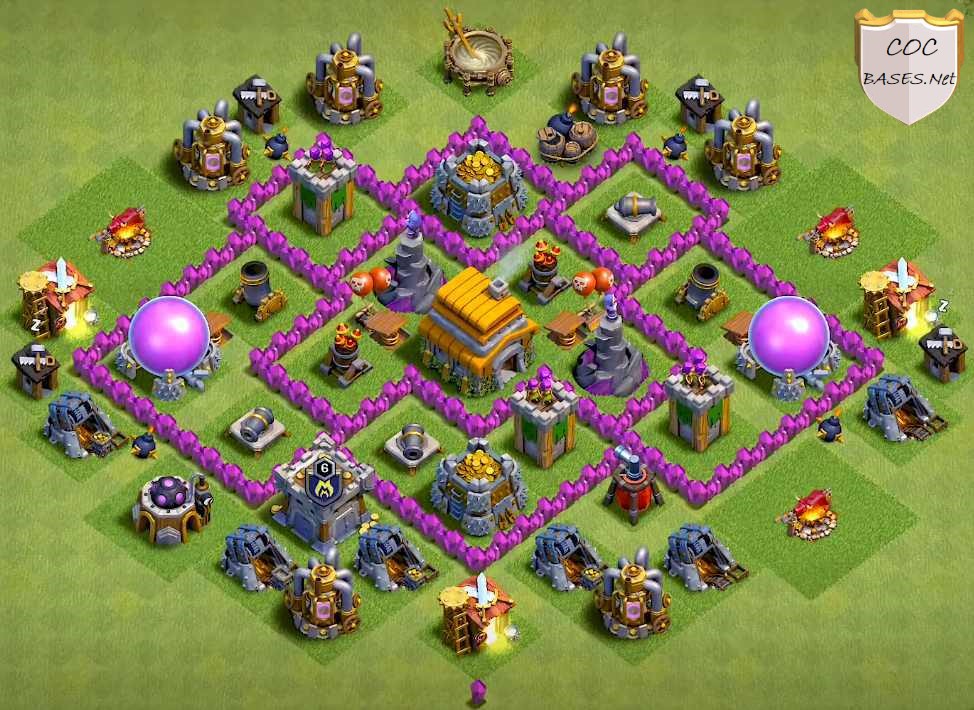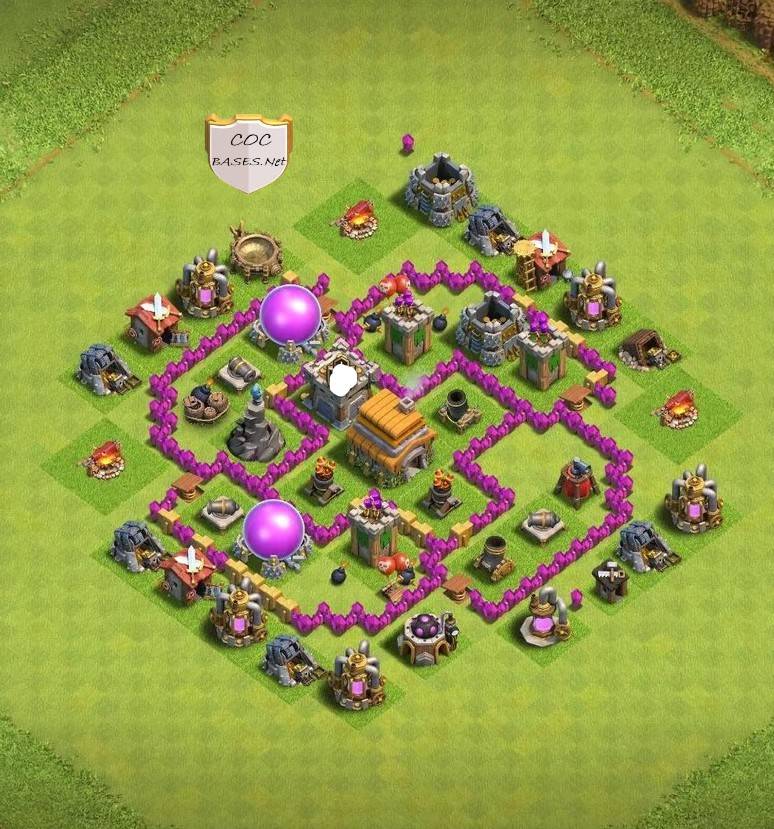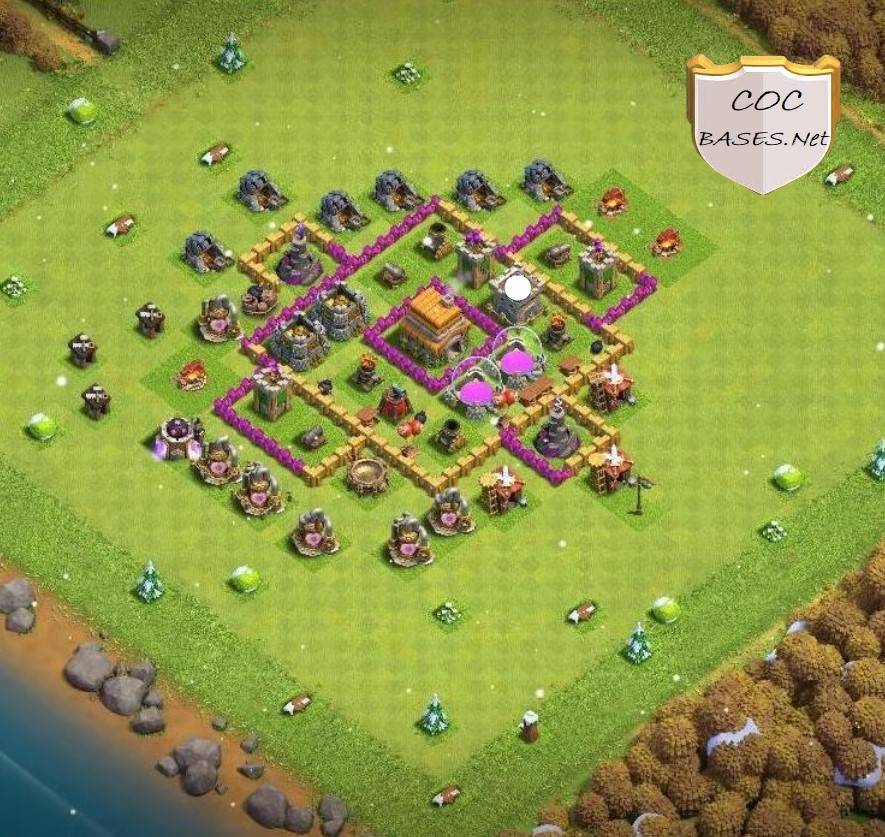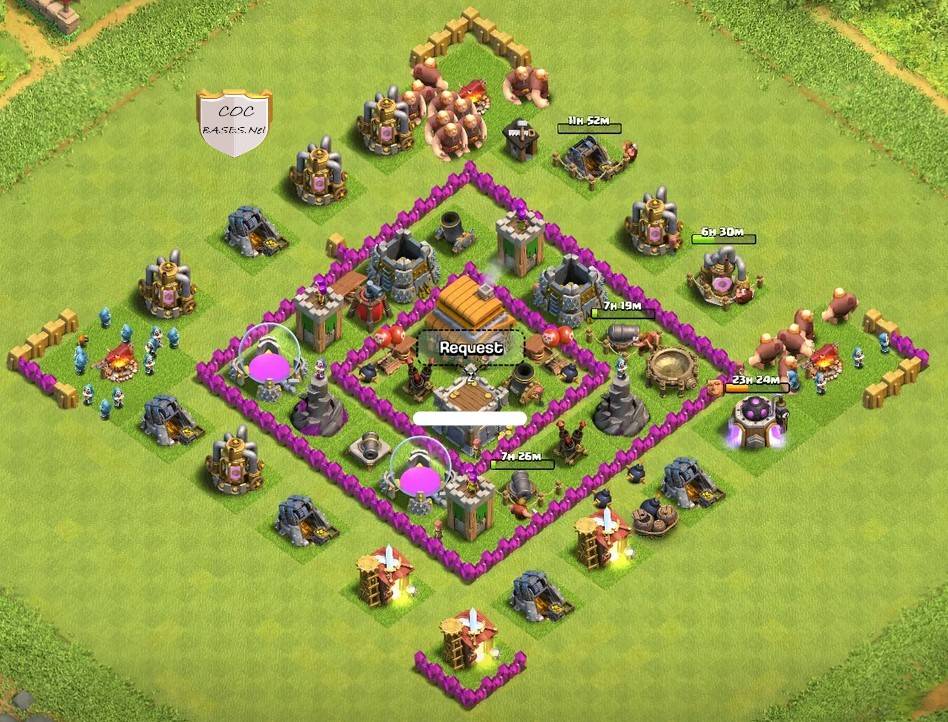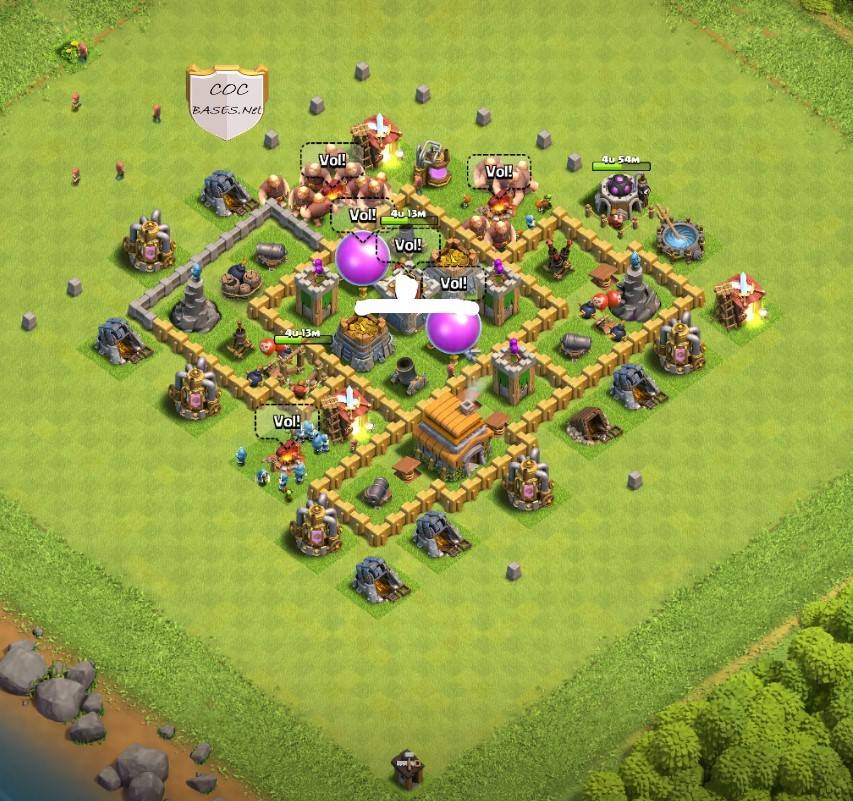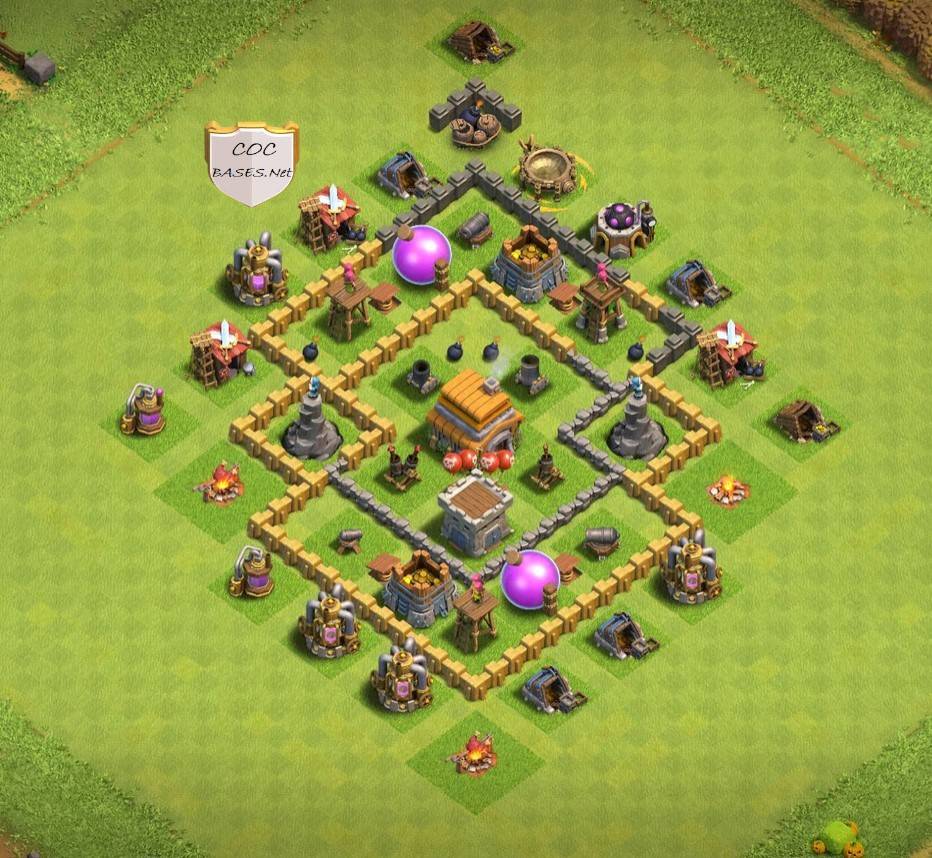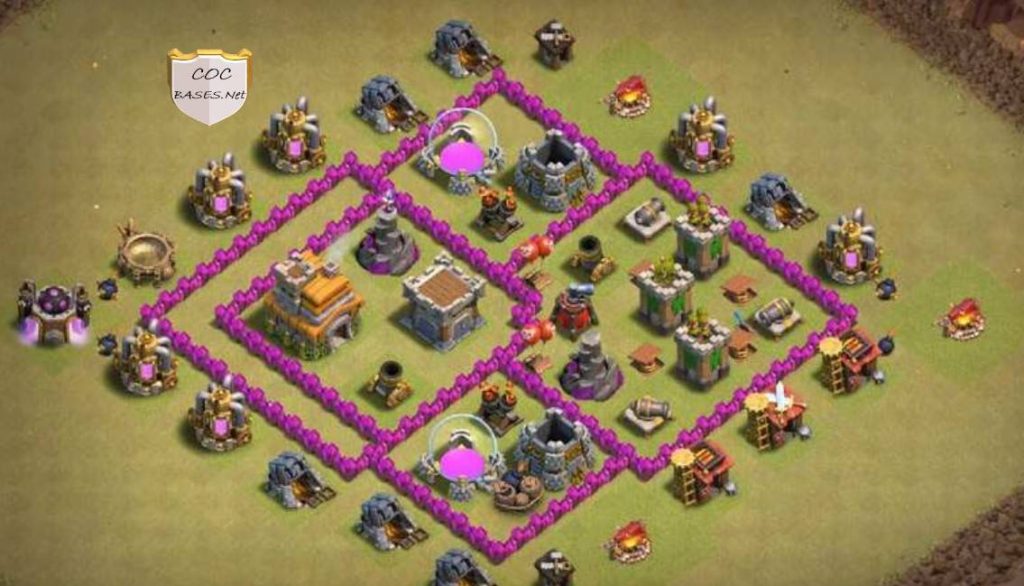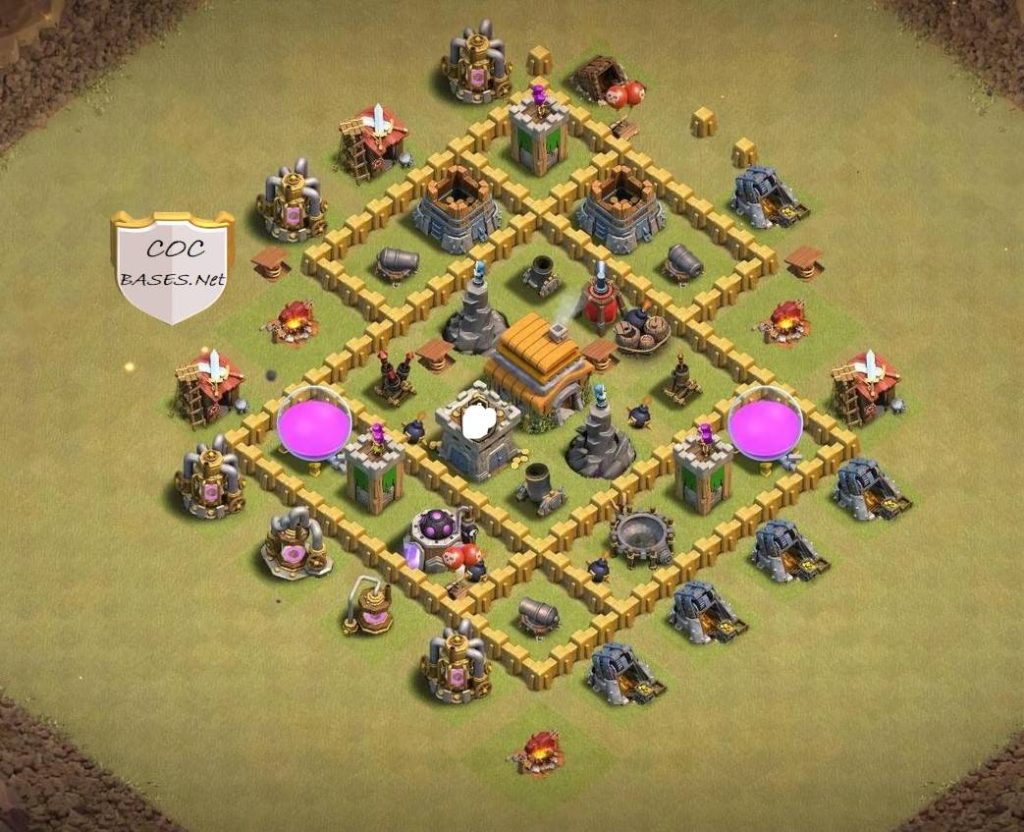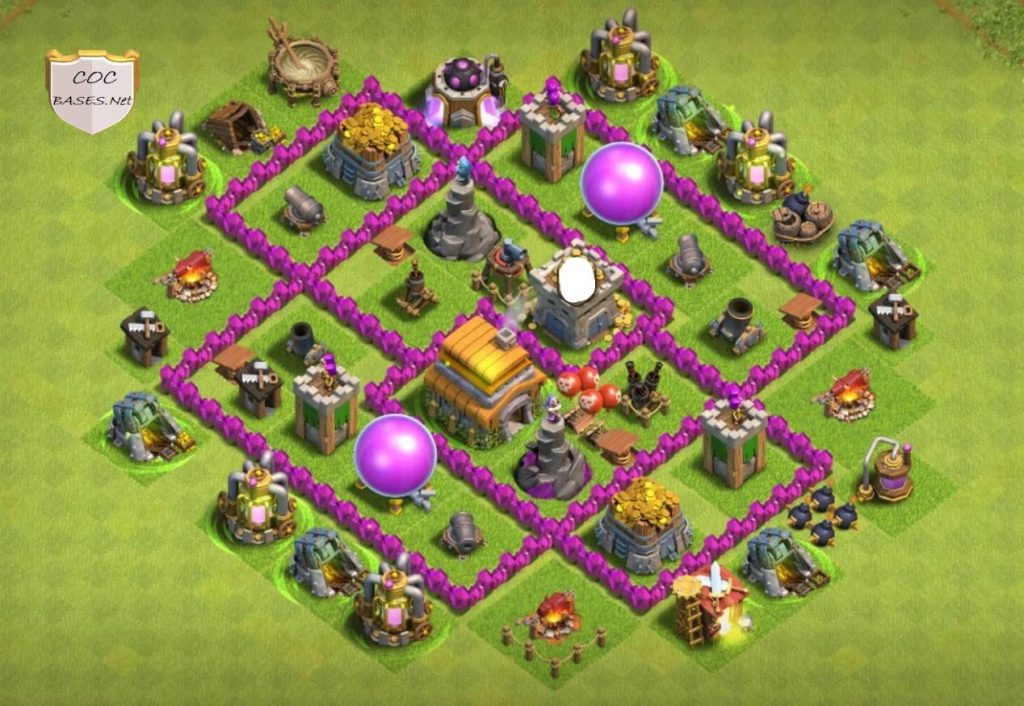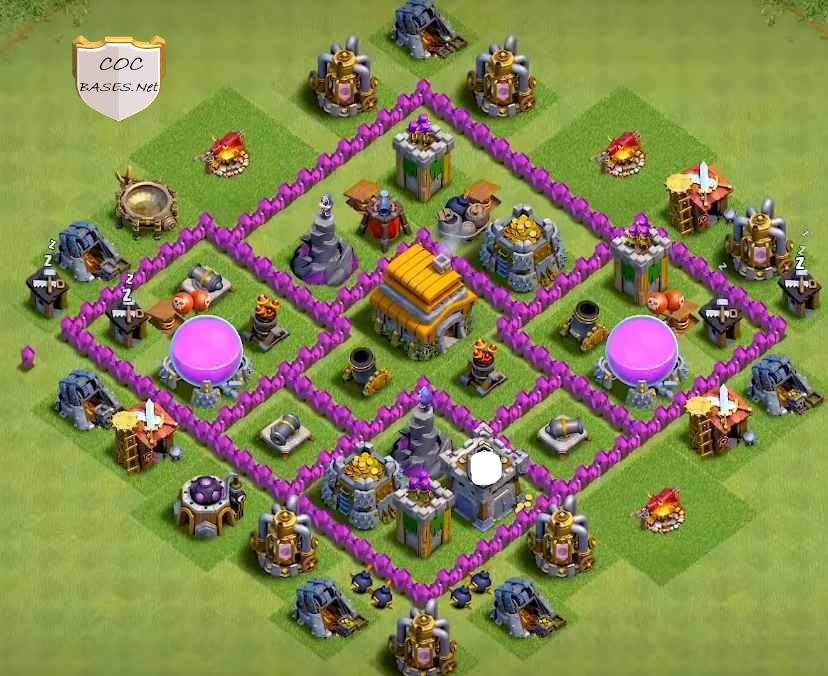 Gold and Elixir Protector Level 6 Link
This is also one of the best th6 farming bases, which is separated into small sections and layers. One of the amazing strategies which I always try to mention is to divide your clan into small sections and compartments, it will provide extra protection to your clan.
The town hall is kept in the center with a combination of hidden tesla and air-defense. One of the most amazing combinations that will help you destroy all the air attackers, keeping the town hall safe and sound. The other layer consists of amazing buildings such as resource towers, hidden tesla, mortar, cannon, archer, clan castle, and storage towers. This is one of my favorite best farming base layouts that I would like to recommend to you.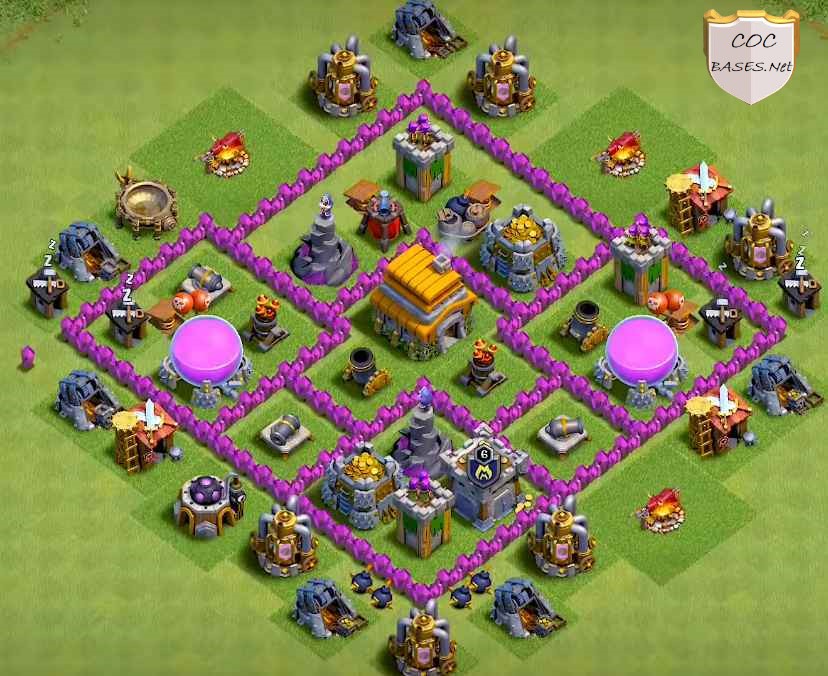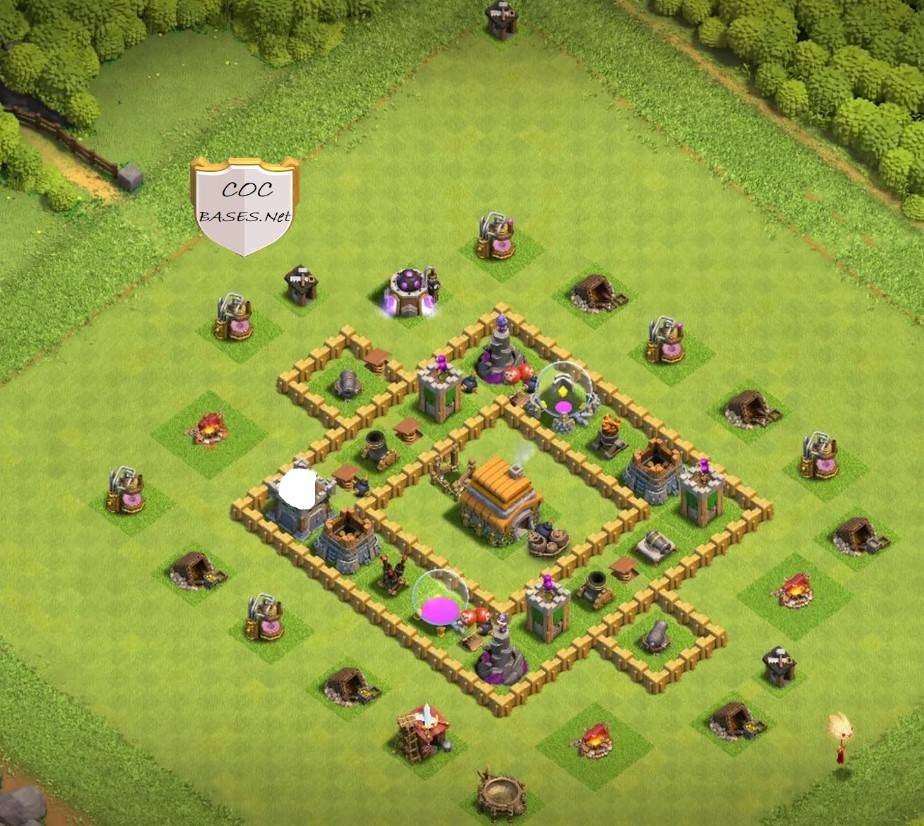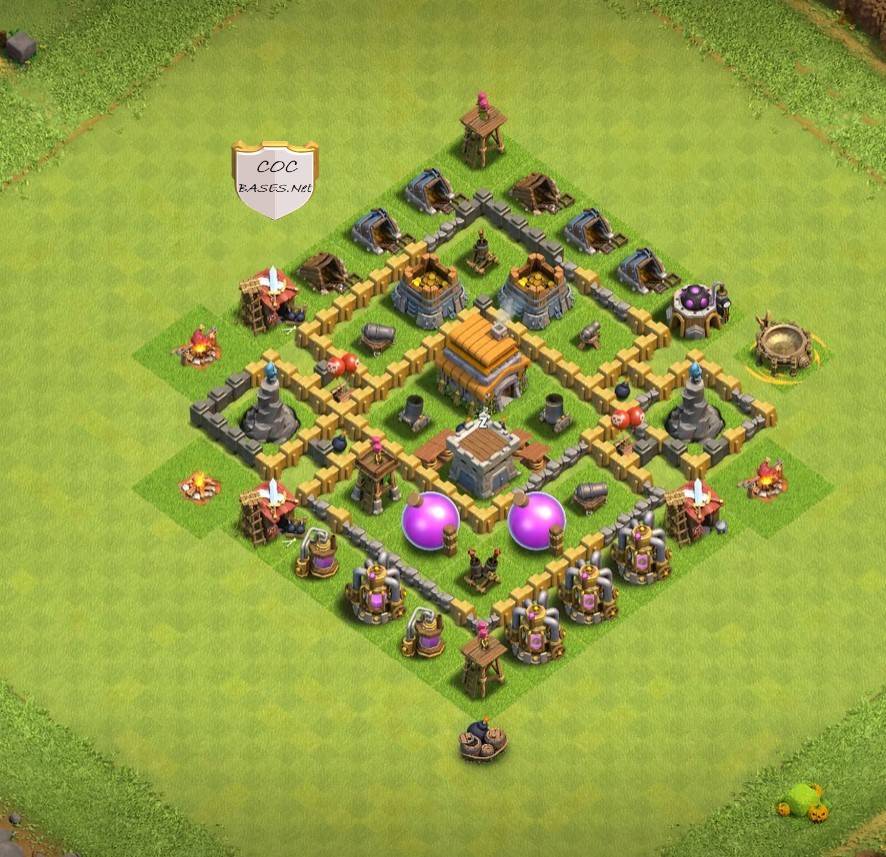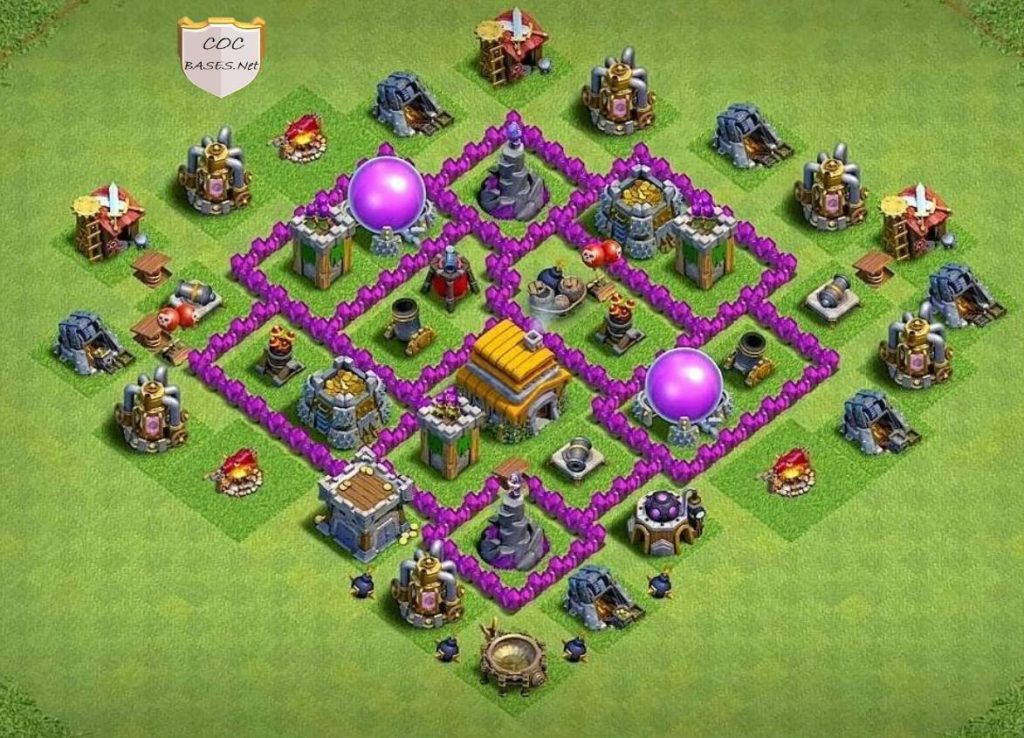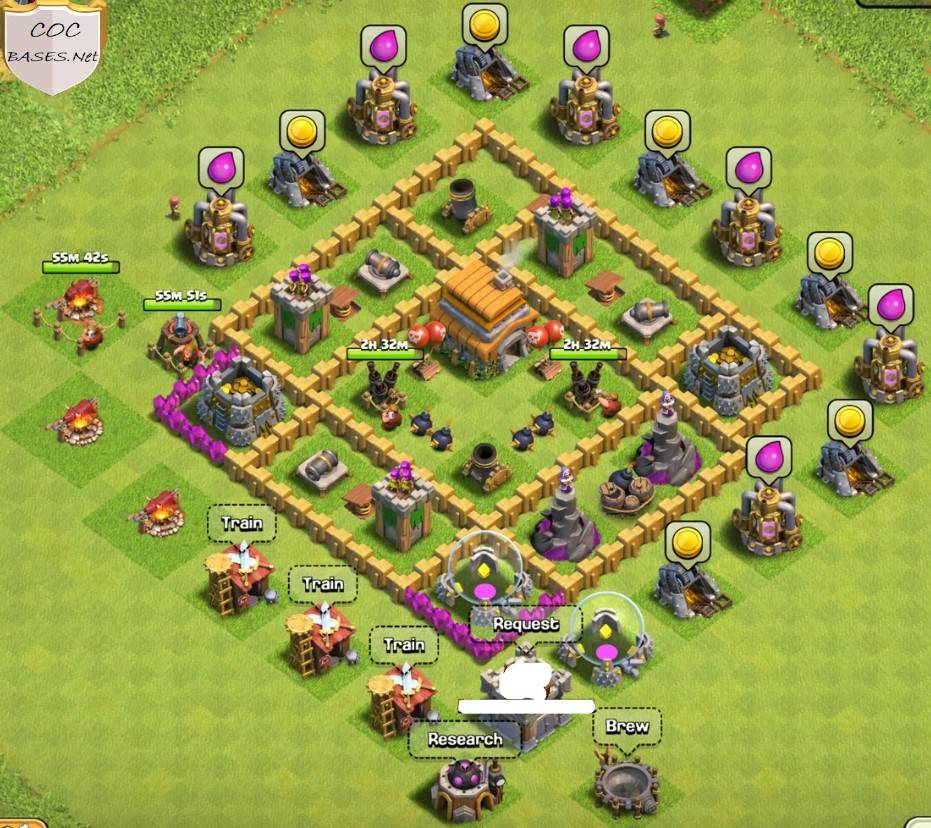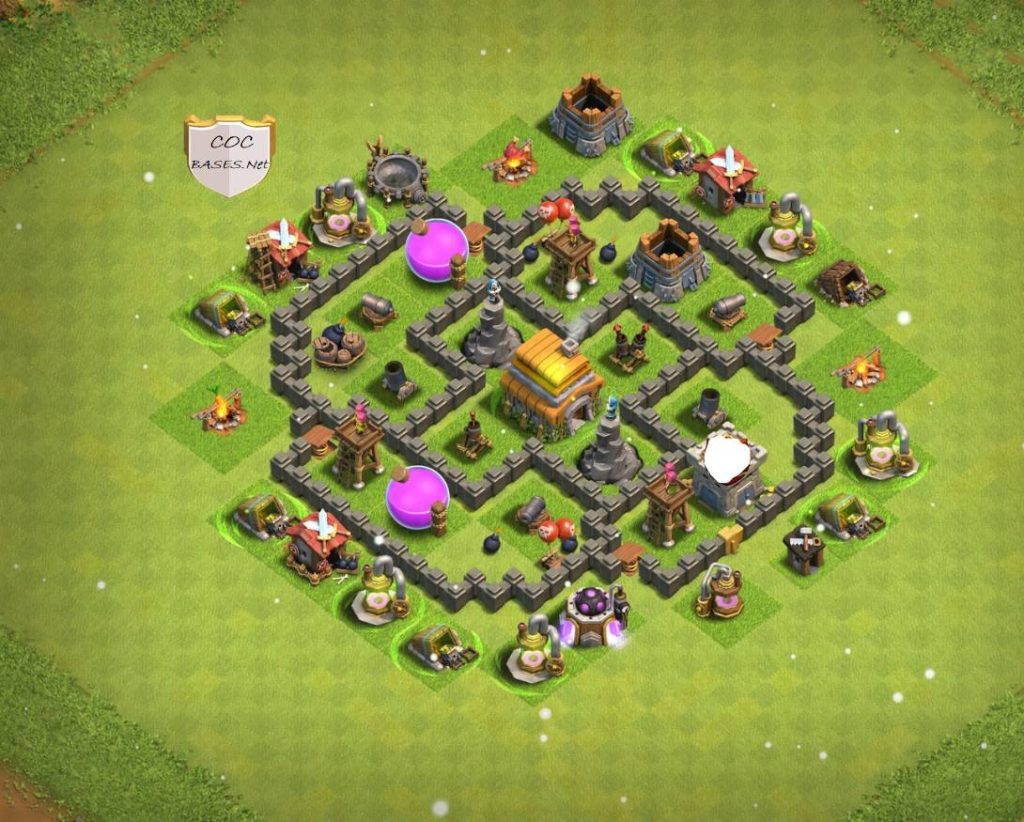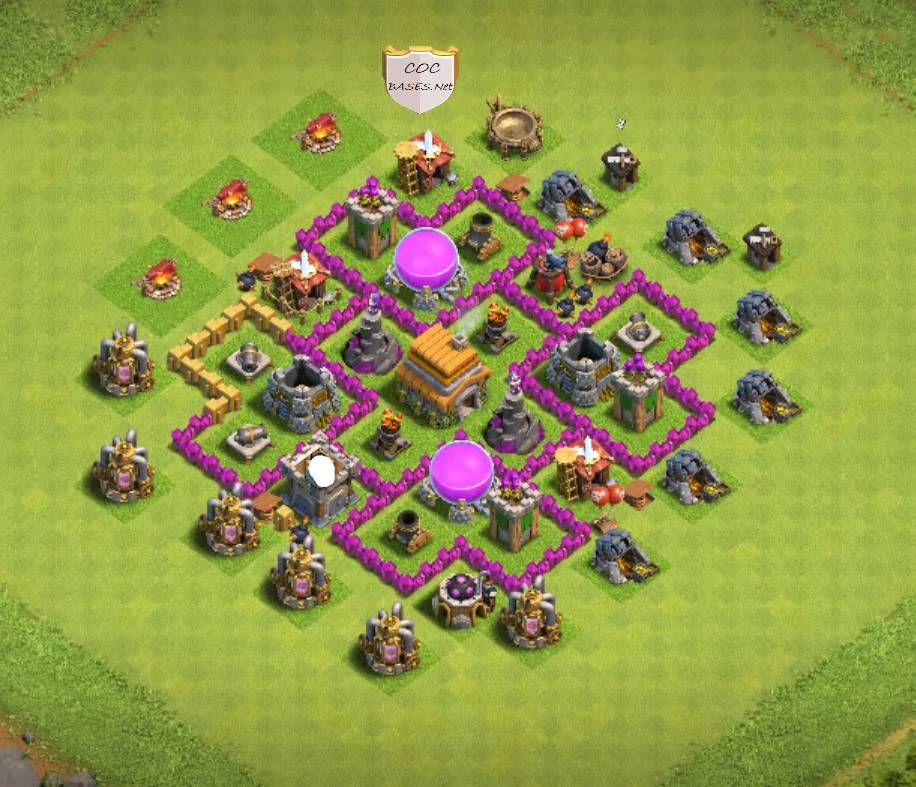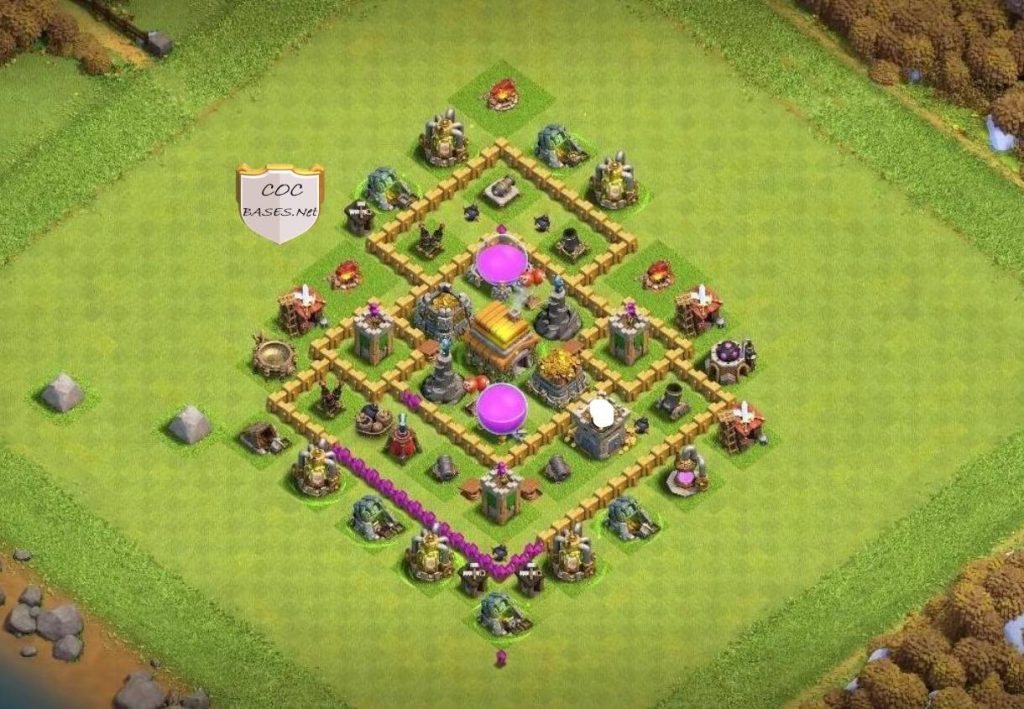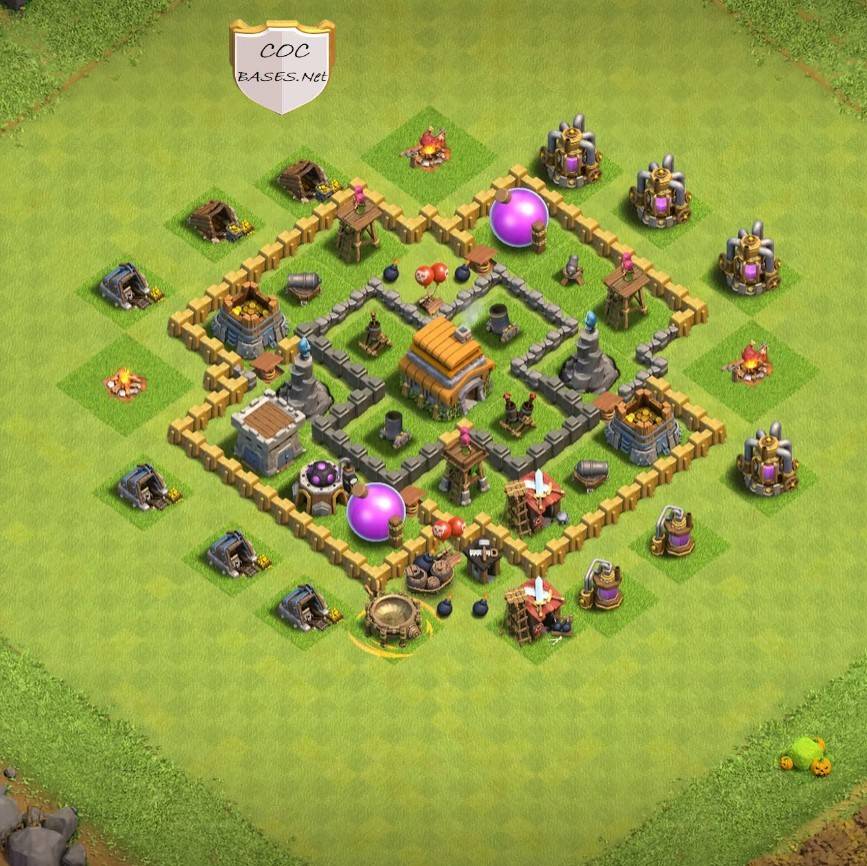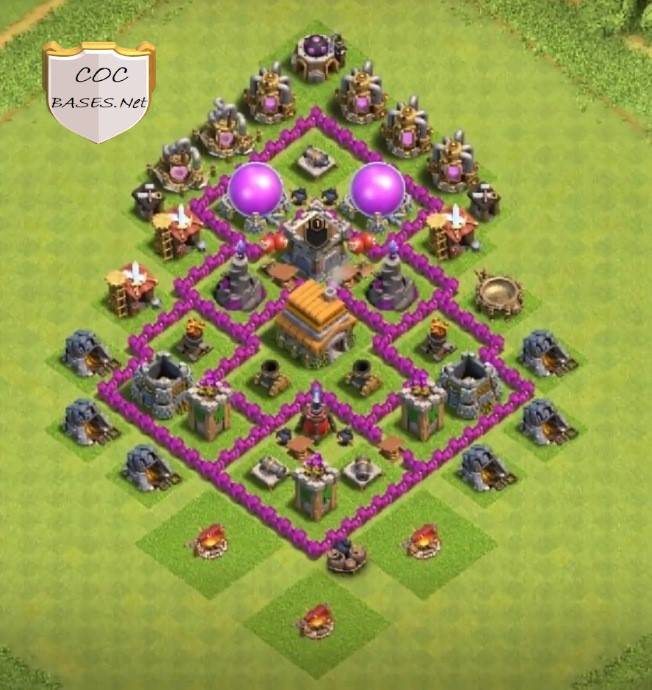 Farming Base Best TH6 Anti 3 Star
This farming th6 base layout is quite similar to the previous base design, one thing that differs is the placement of buildings. The layout is quite the same, the clan is divided into small layers and sections. The town hall is also placed in the center but it is surrounded by two hidden tesla and two air-defense buildings.
The other layers consist of gold storage, clan castle, cannon, archery, mortar, small bombs, storage towers, and air defenders. There is an outer layer of buildings and towers that are surrounding this best th6 farming base from the opponent's attack.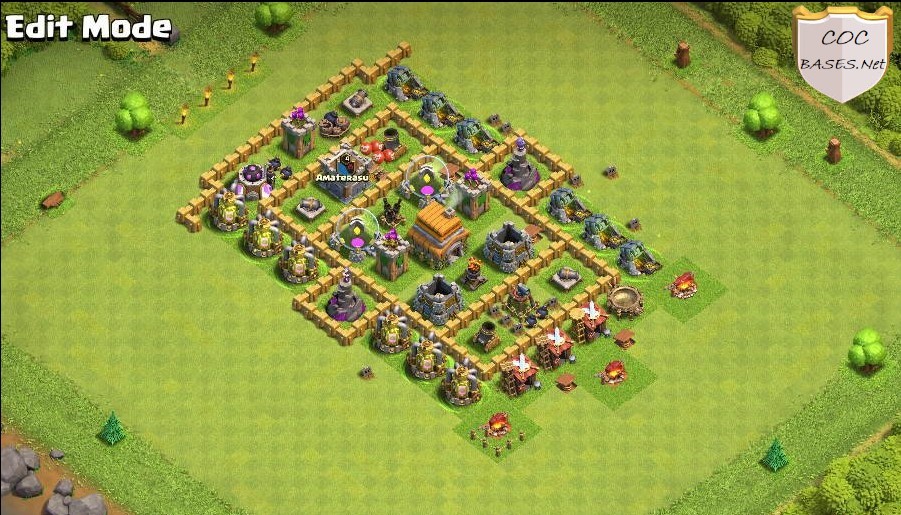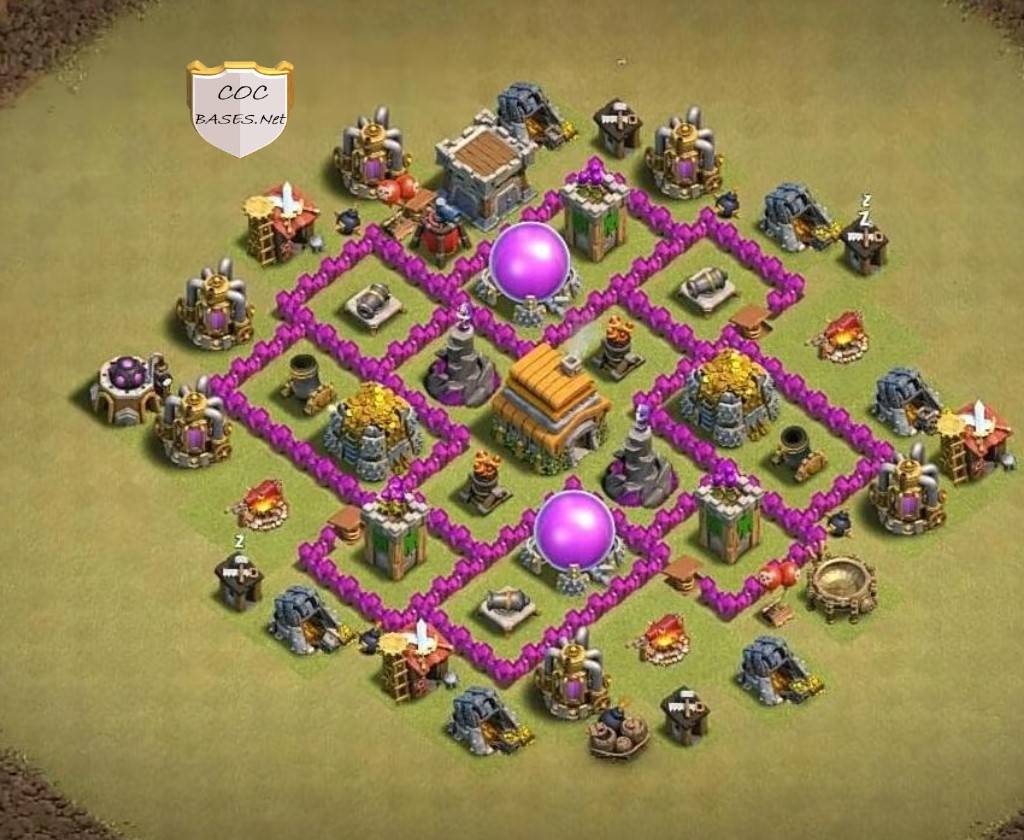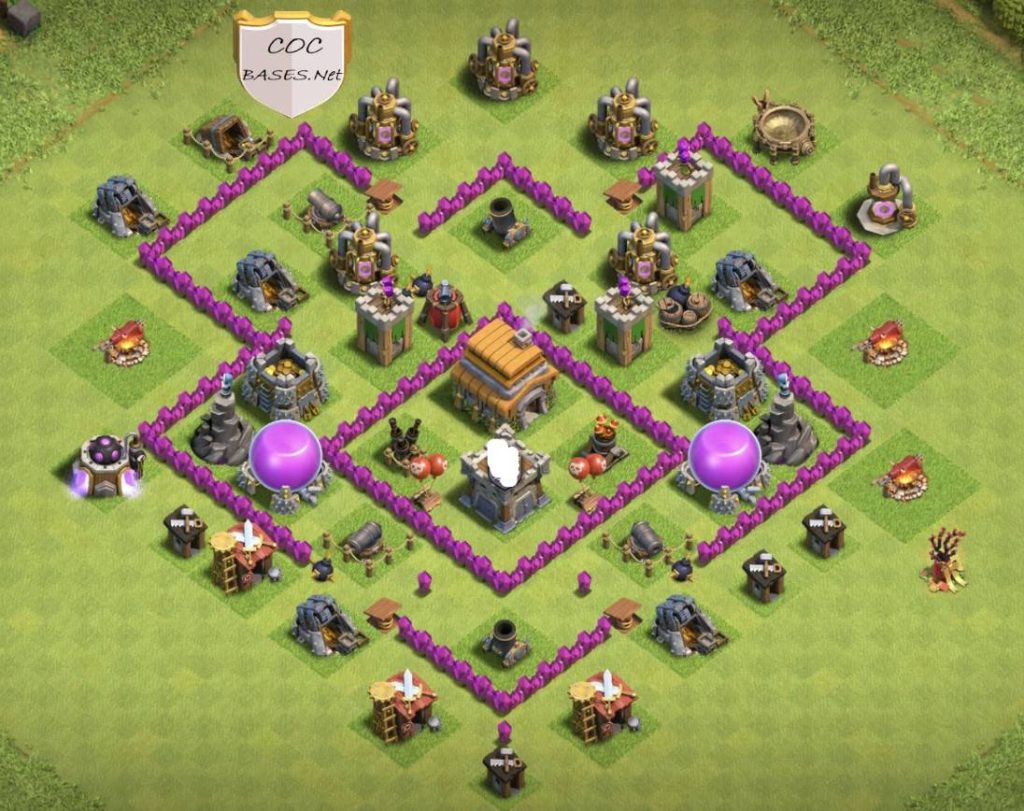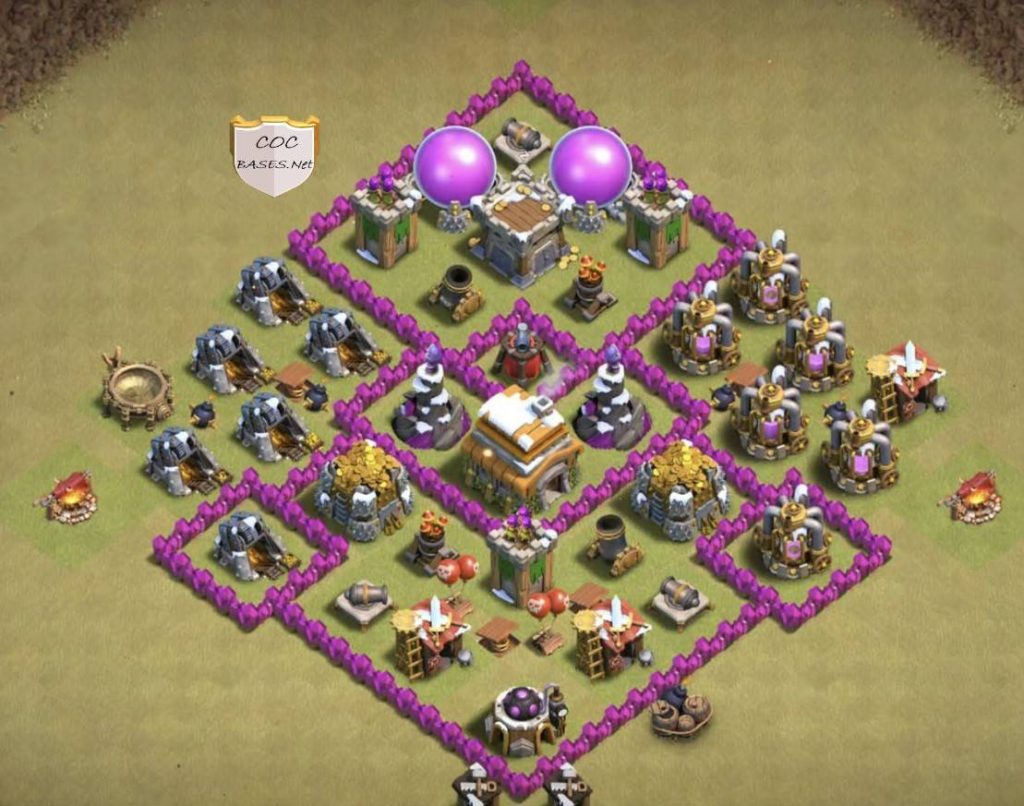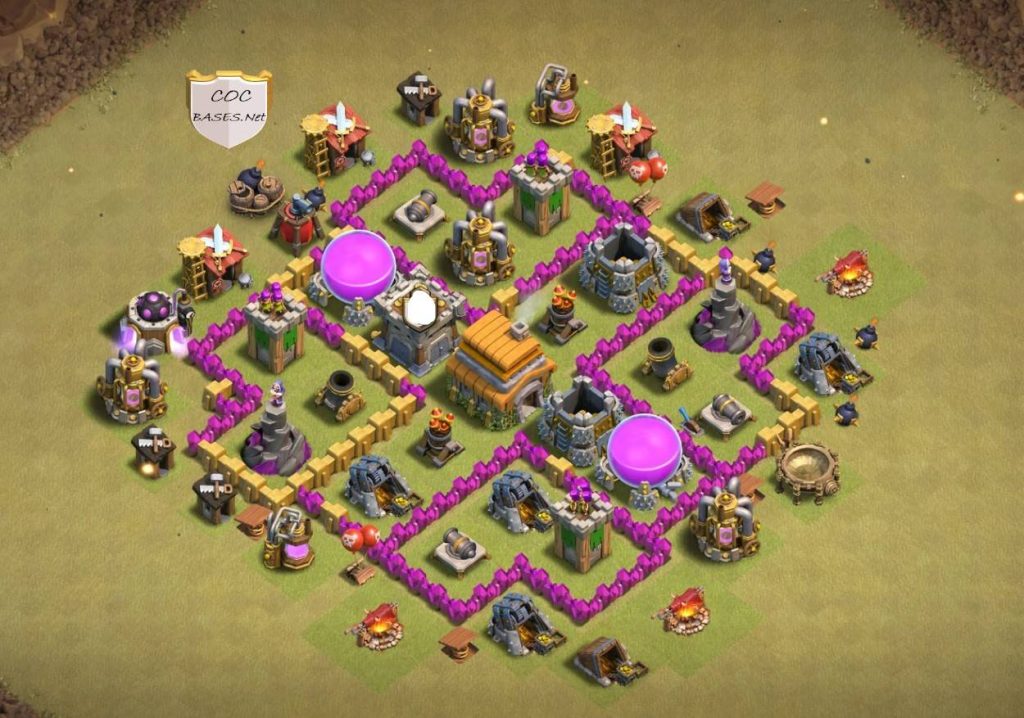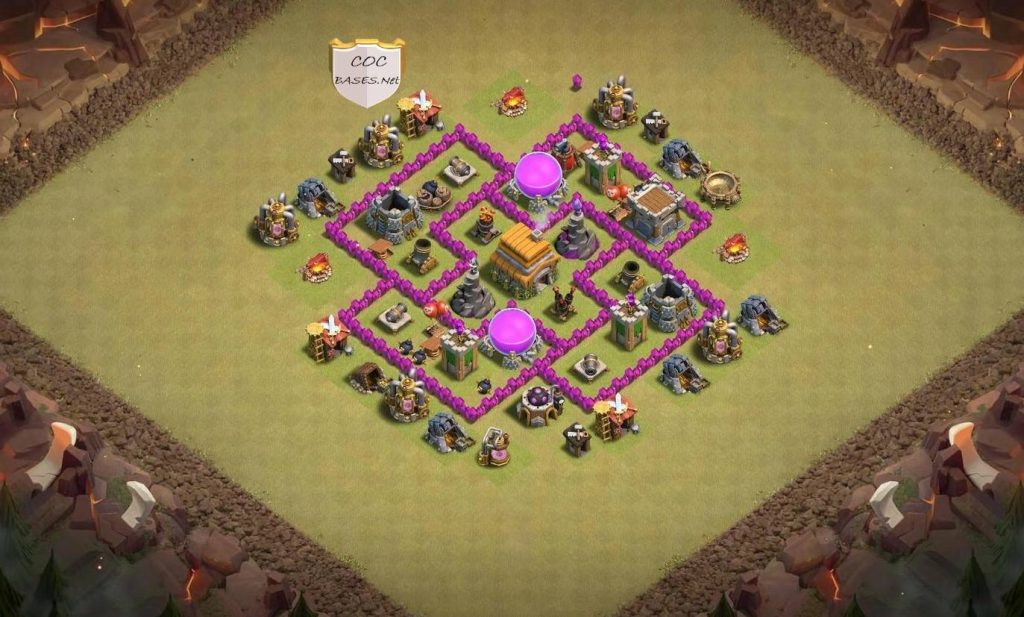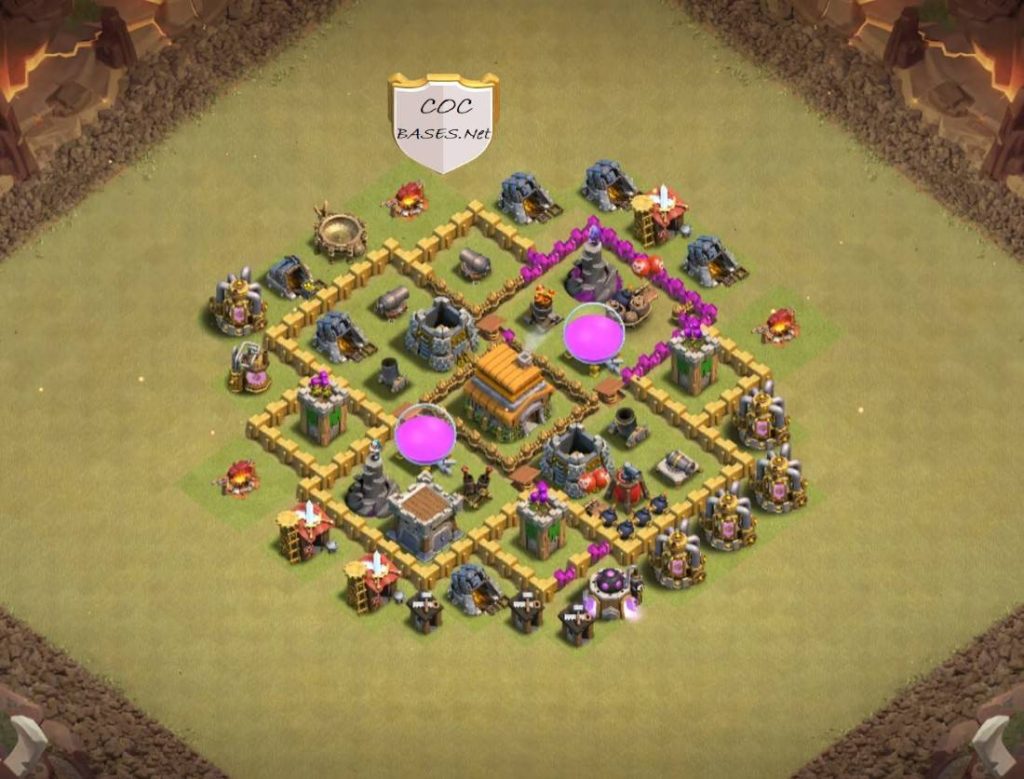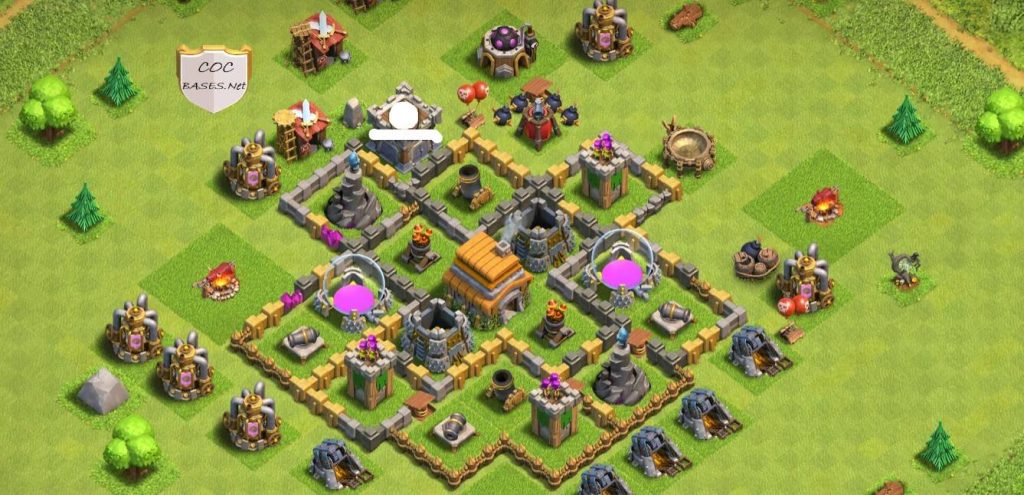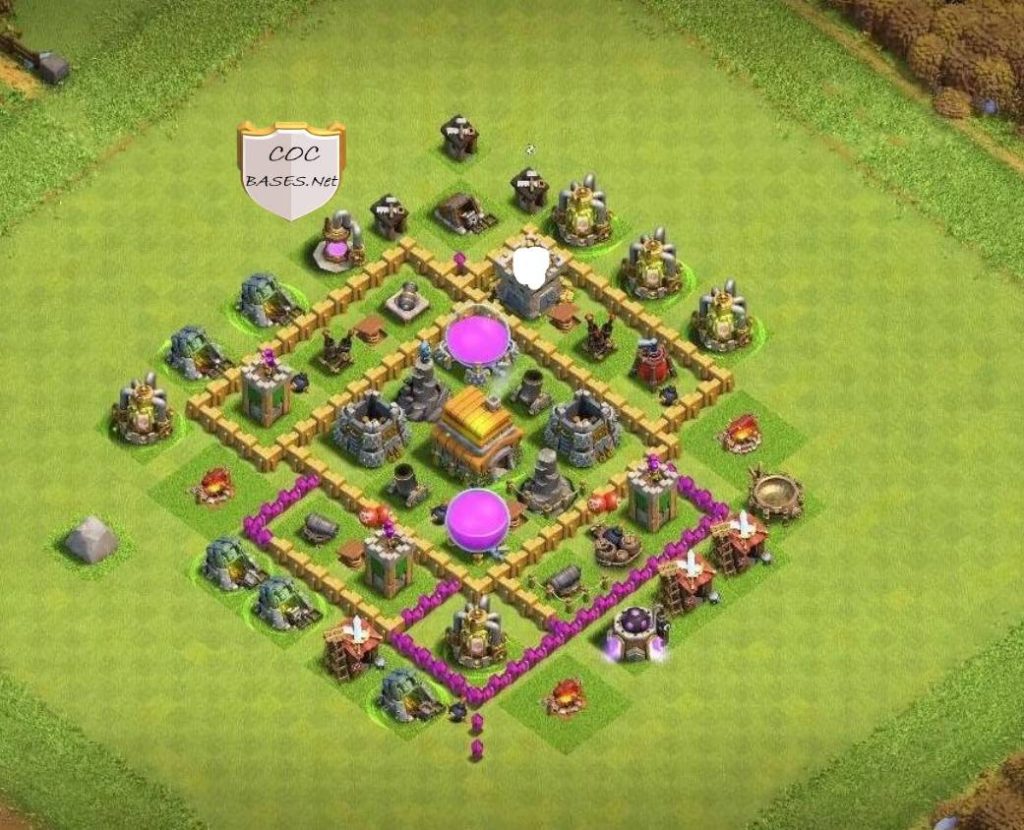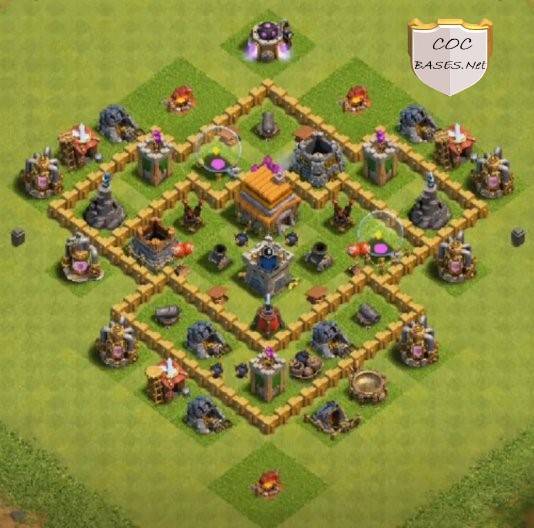 Clash of Clans Town Hall 6 Farming Layout Copy Link
Here you will see the two best farming base layouts for town hall 6 which are very effective if you have more buildings unlocked. In the first best th6 farming base you can see the base is divided into small compartments. The central section consists of a town hall surrounded by two hidden teslas and air-defense.
The resource towers are placed at side sections with full defense army buildings surrounding them. as in farming base layout, the protection of storage tower is quite important to protect the base from loot. The whole clan is surrounded by some amazing defense towers that will avoid the air and ground attackers from entering the clan.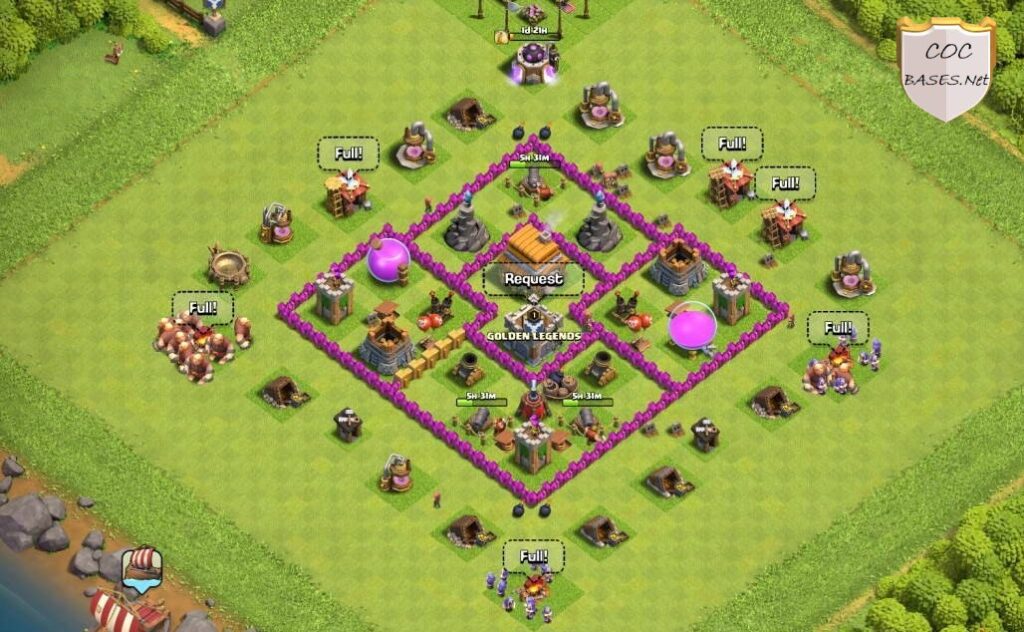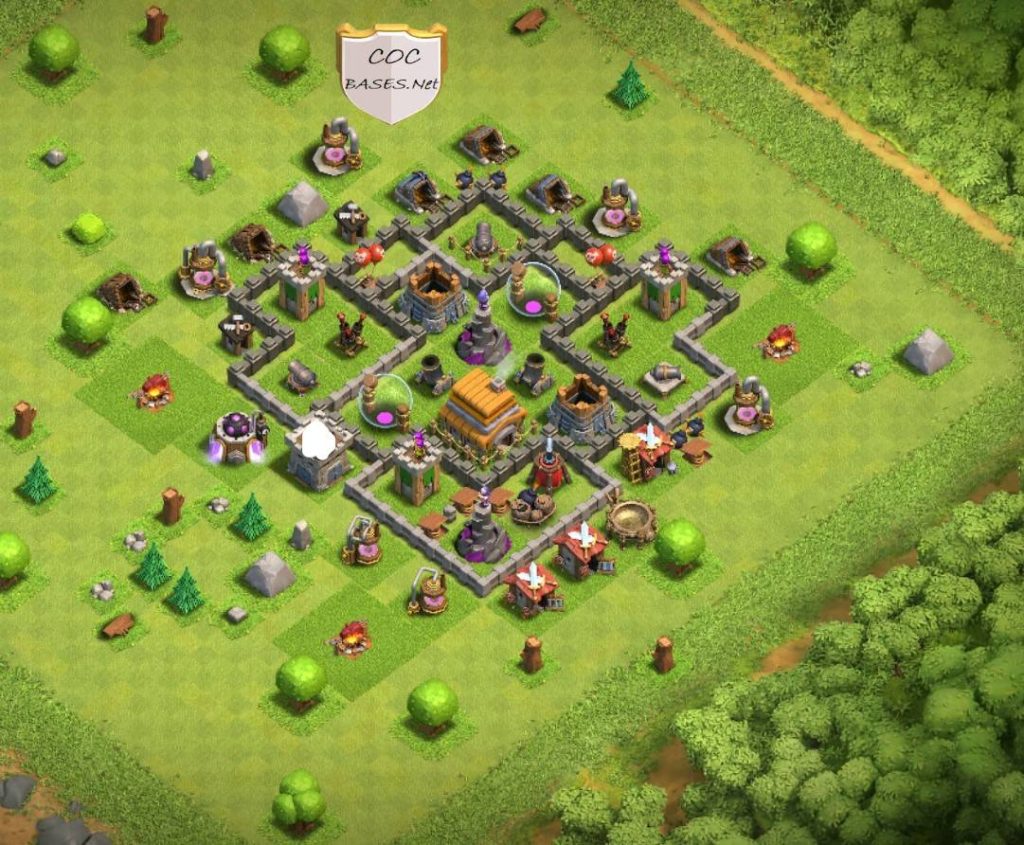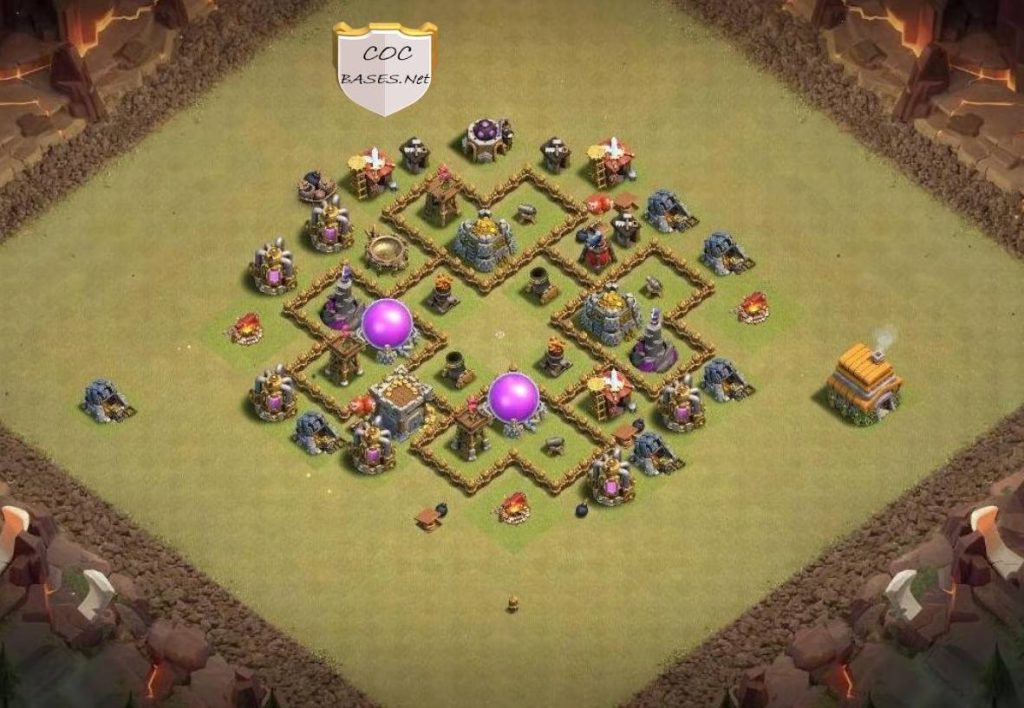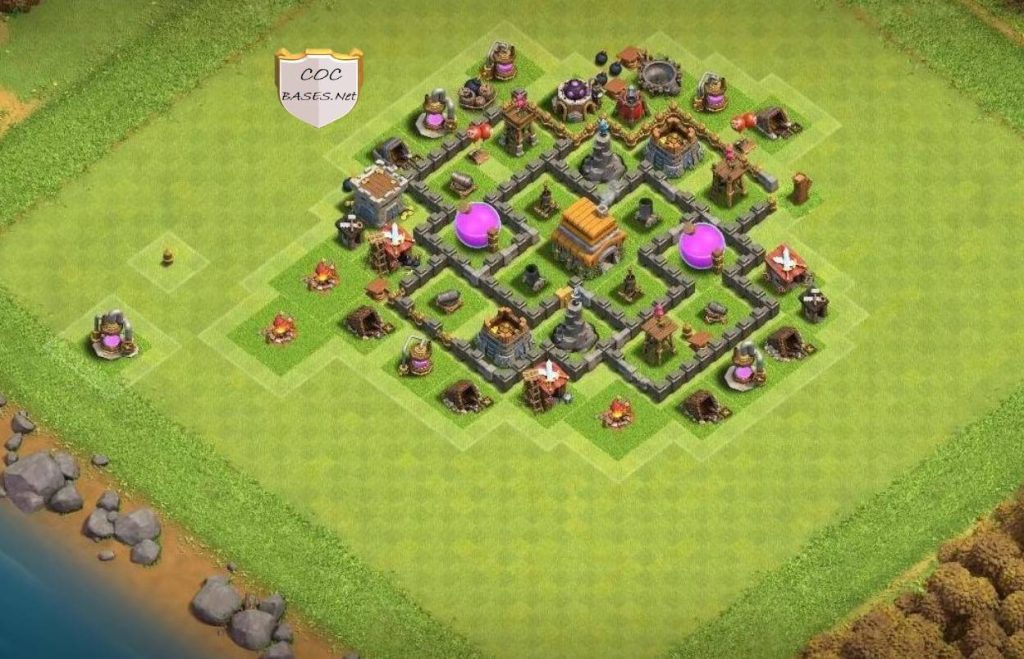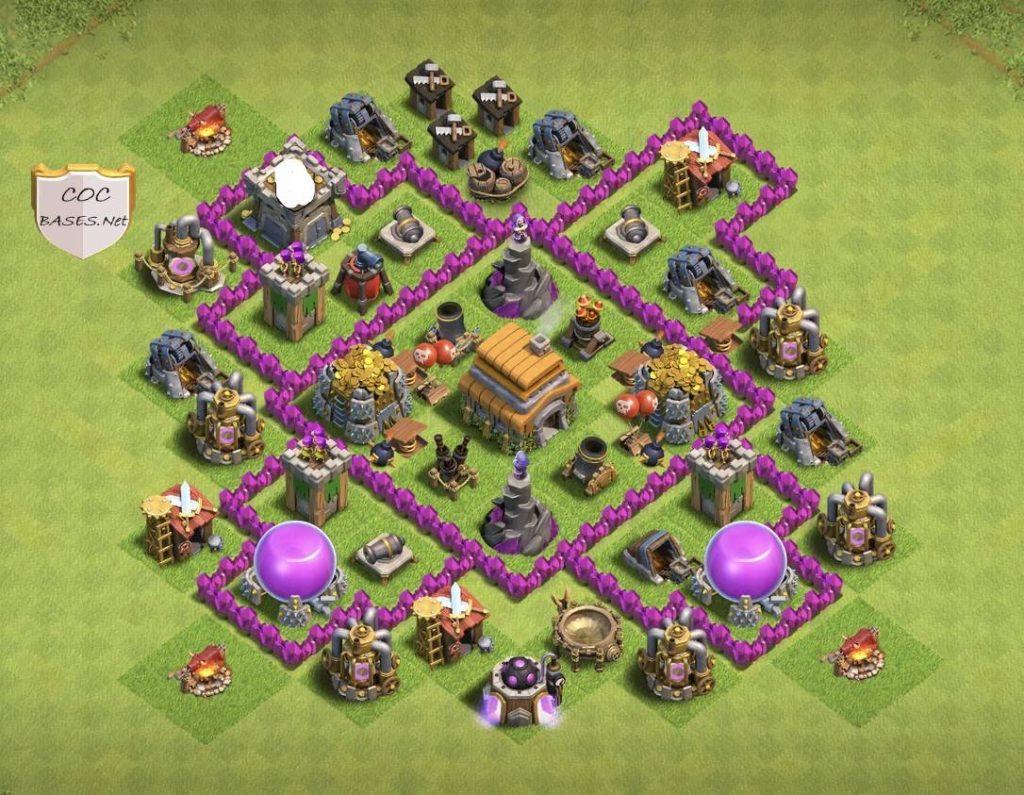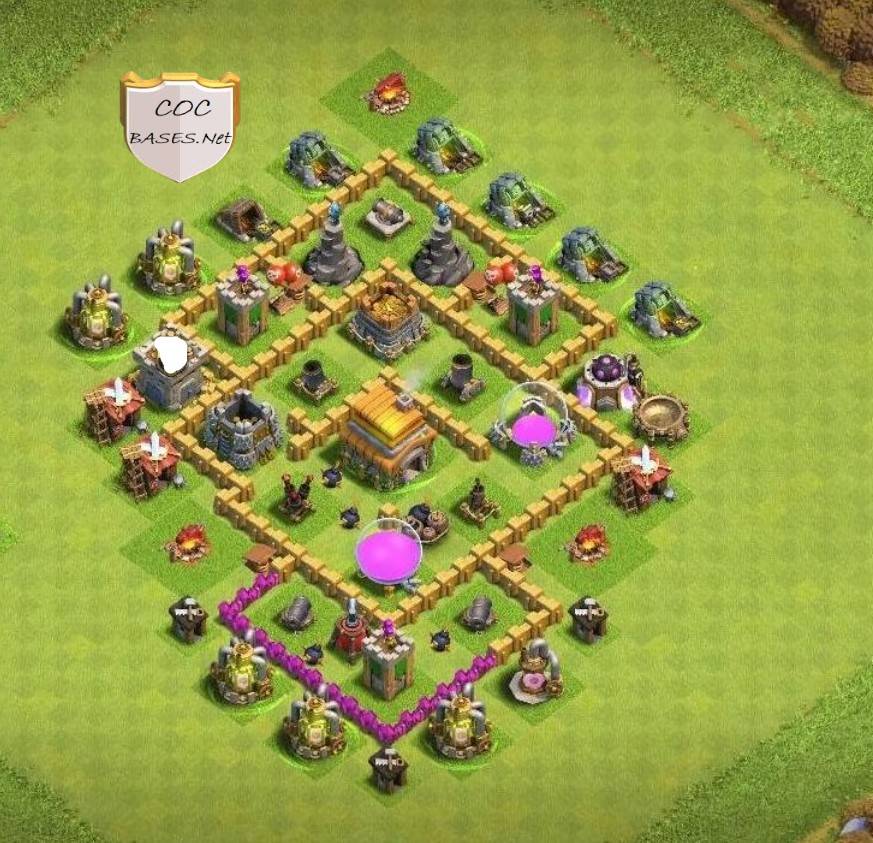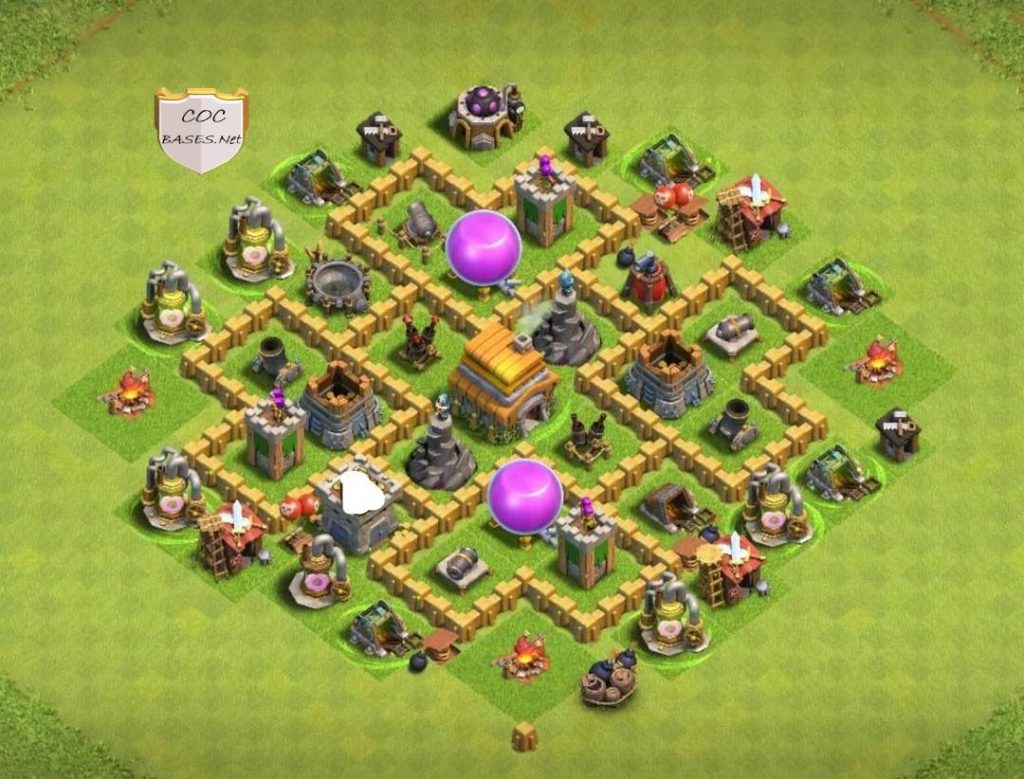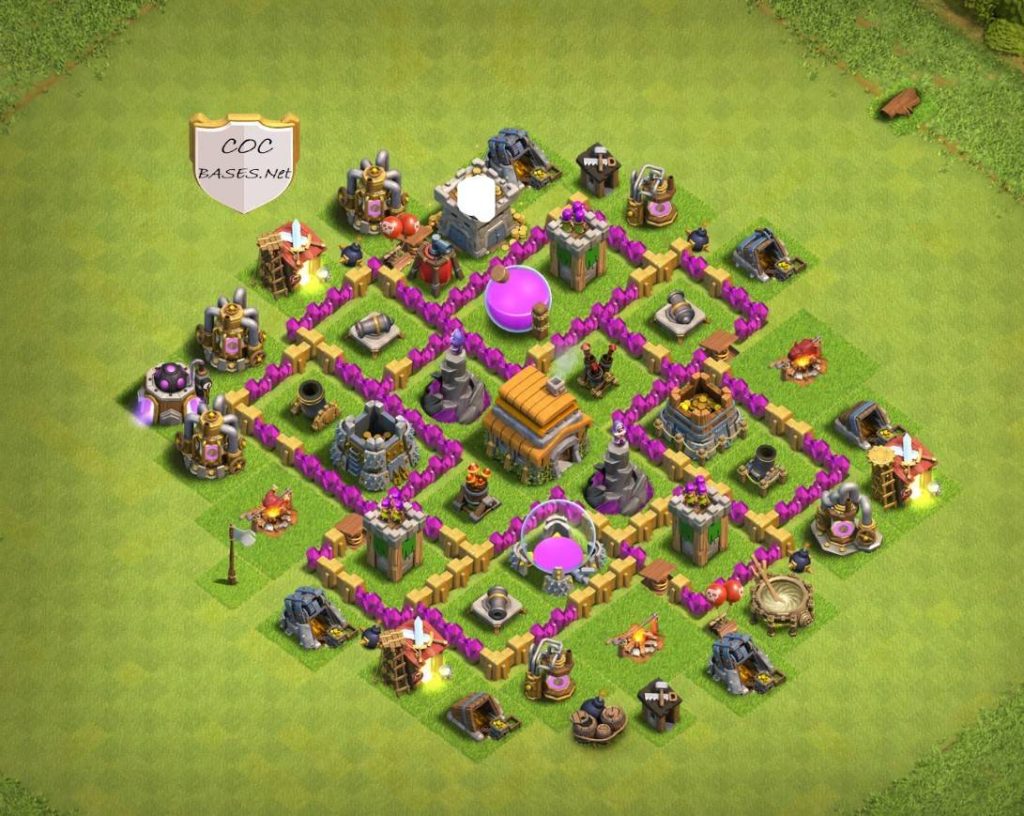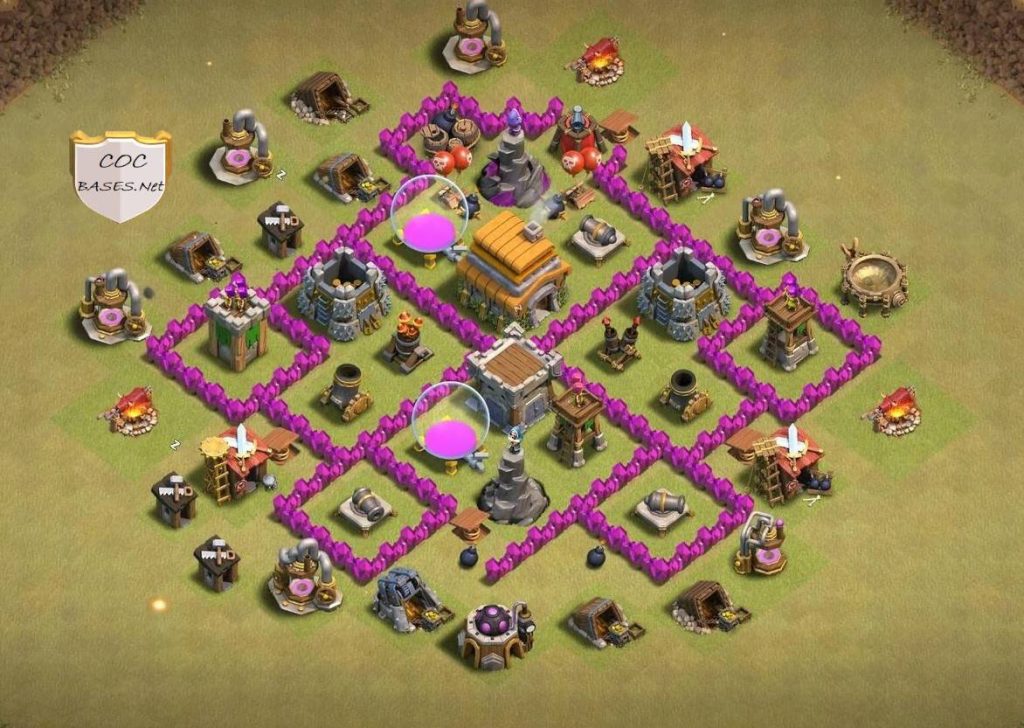 COC Town Hall 6 Farming Base Copy Paste
This best th6 farming base is squared shaped with small sections and layers. The division of the clan makes it extra protection from the opponent's attack. In this best farming base layout, the center compartment has a town hall placed with air-defense and mortar.
The other square section consists of hidden tesla, gold storage and collectors, mortar, archery, cannon, air-defense, clan castle, and air defenders. The outer layer of the clan consists of a barrack, dark elixir collector, laboratory, and some effective defense buildings to fight against the opponent's army.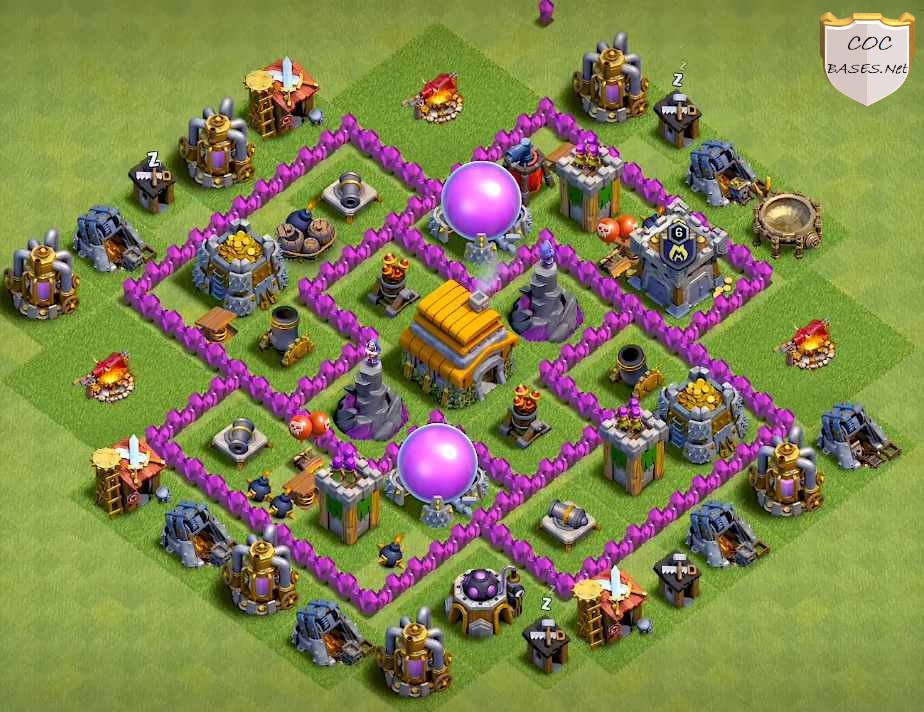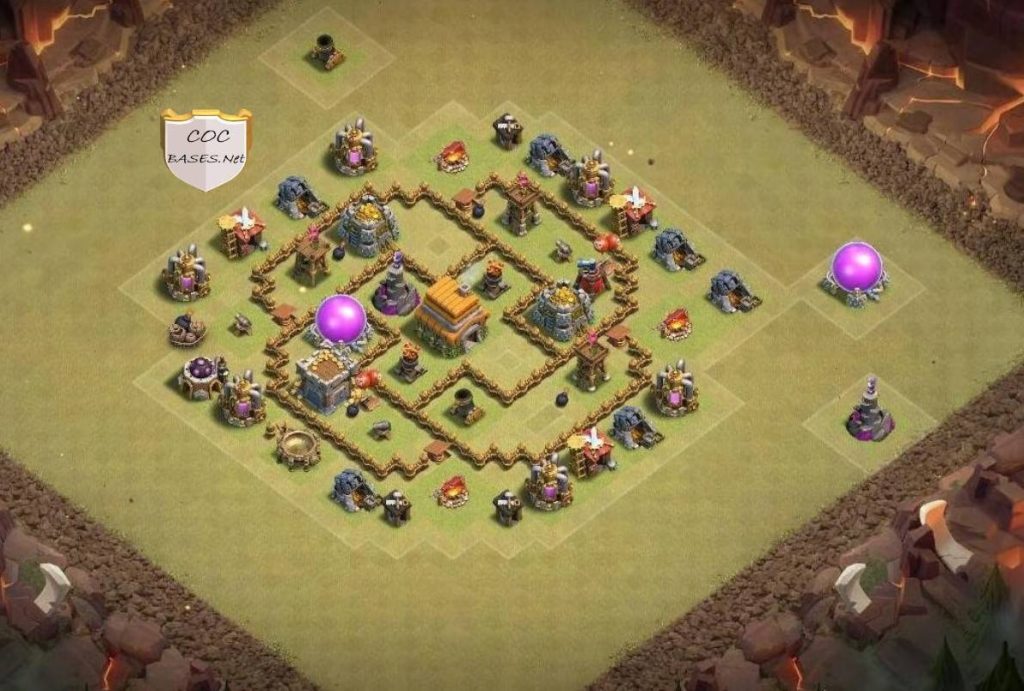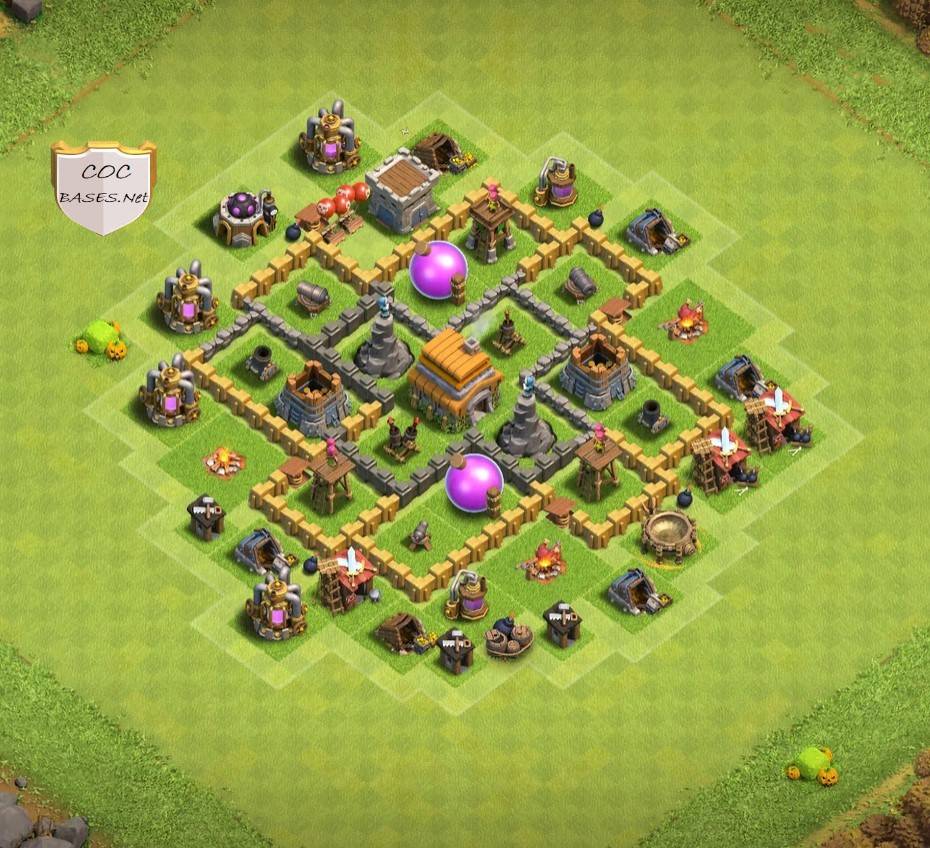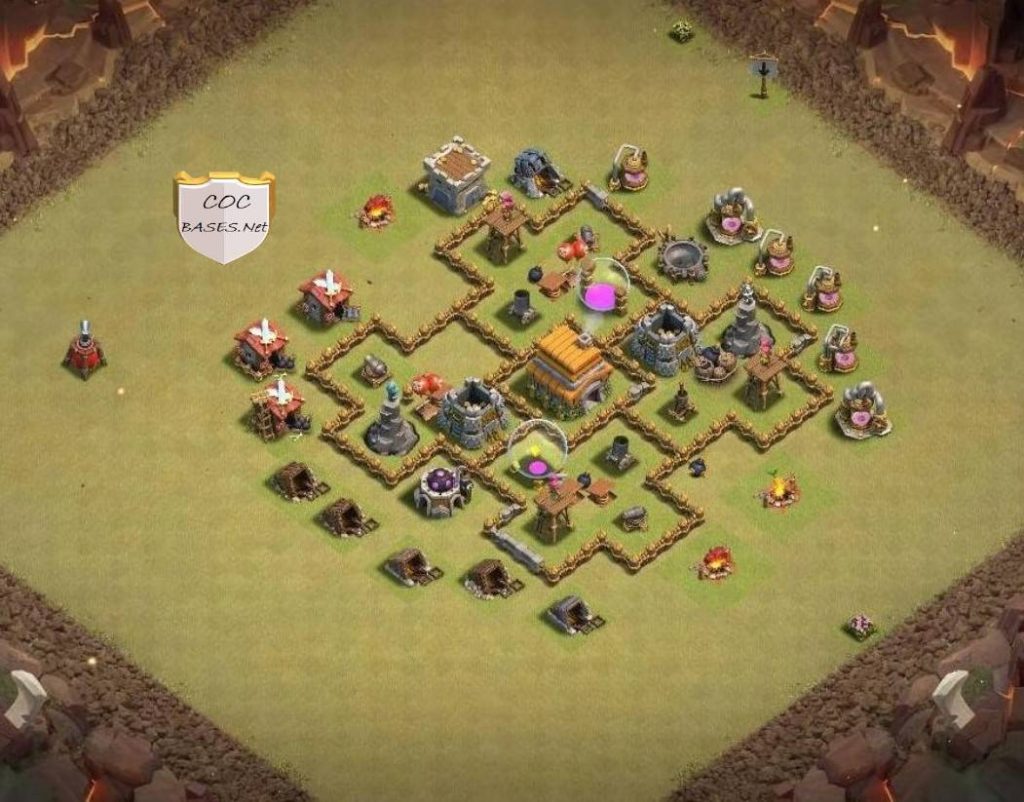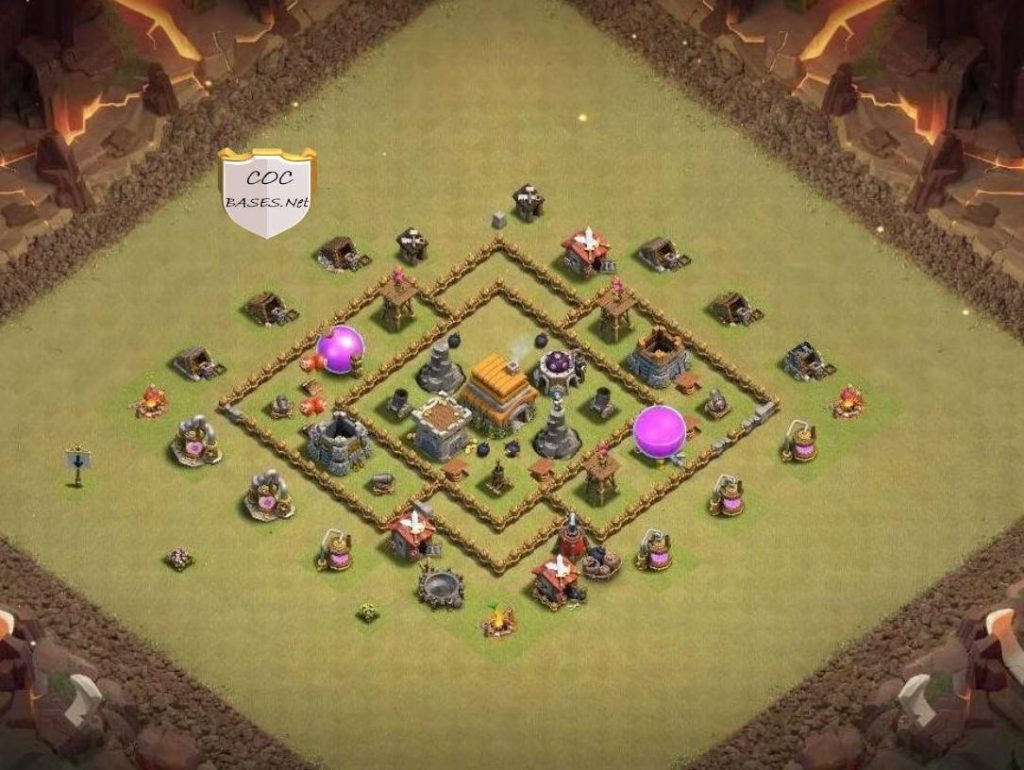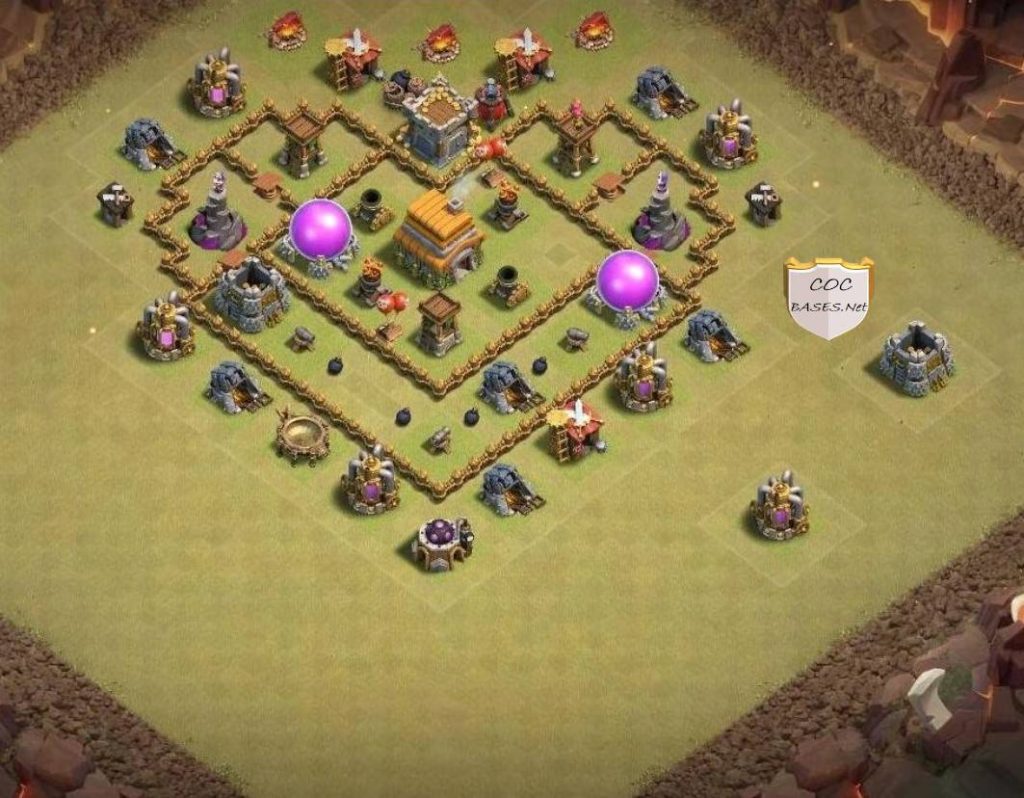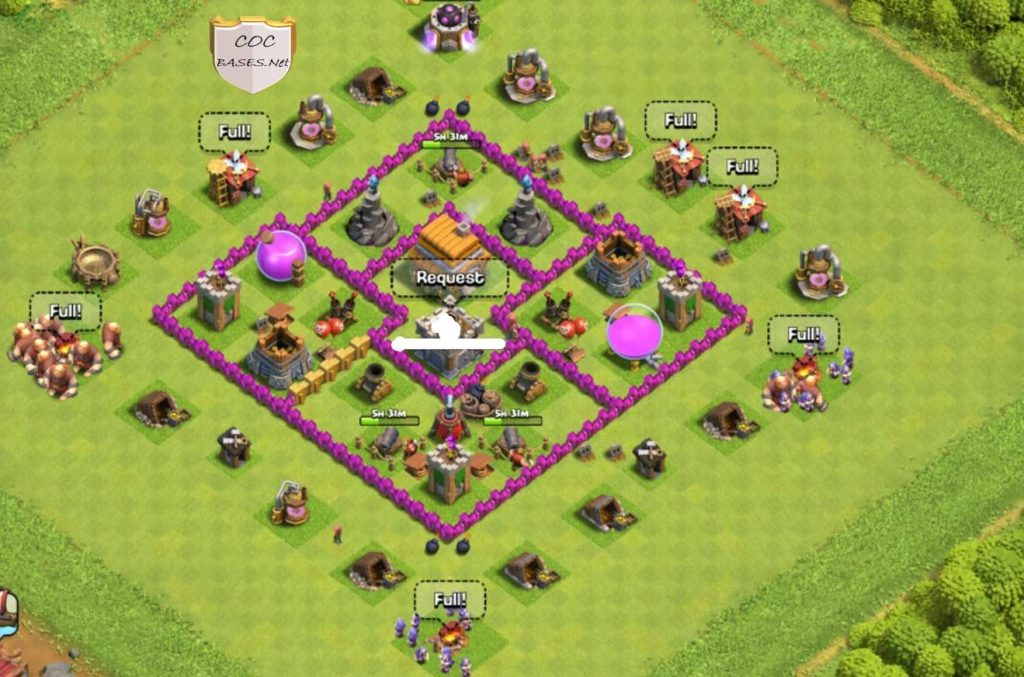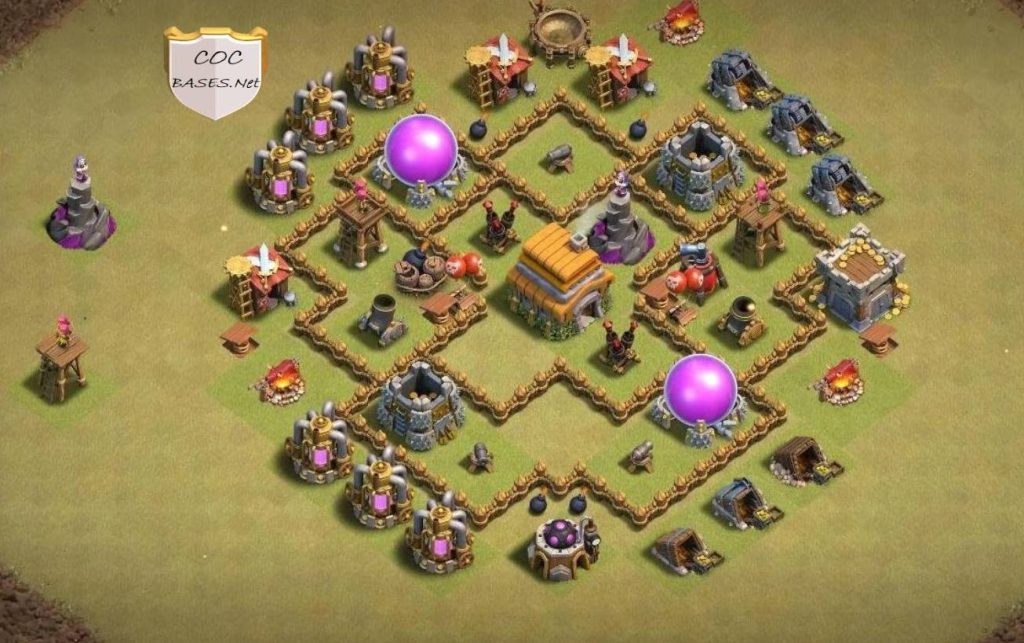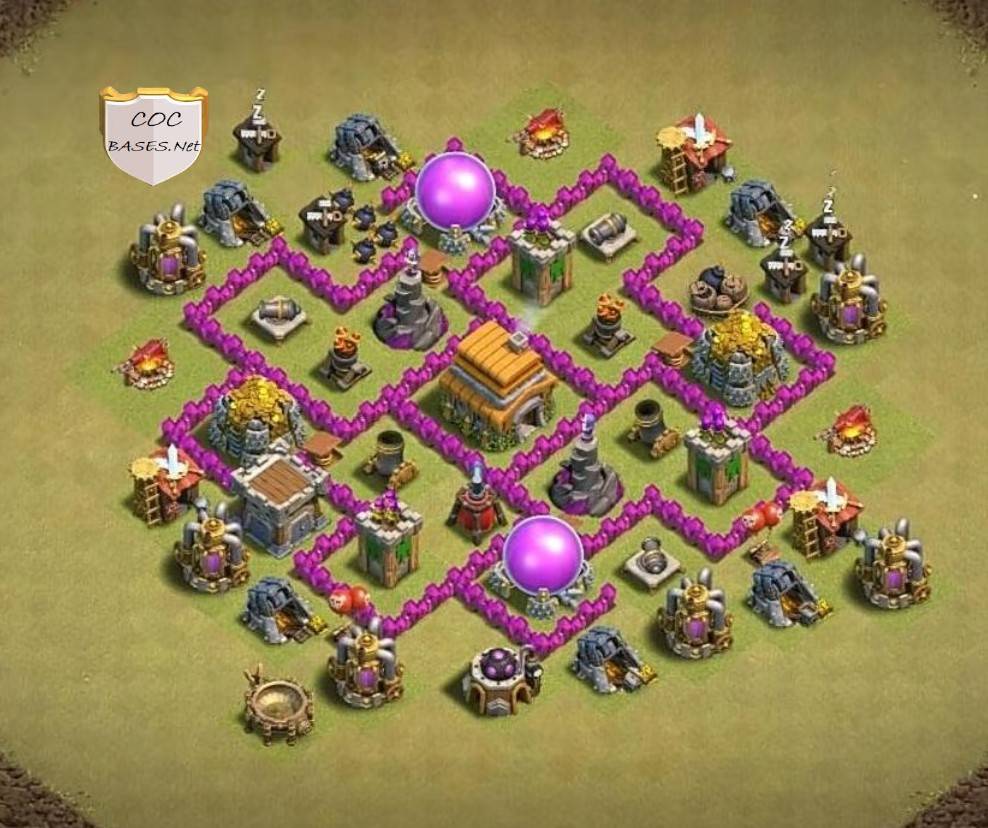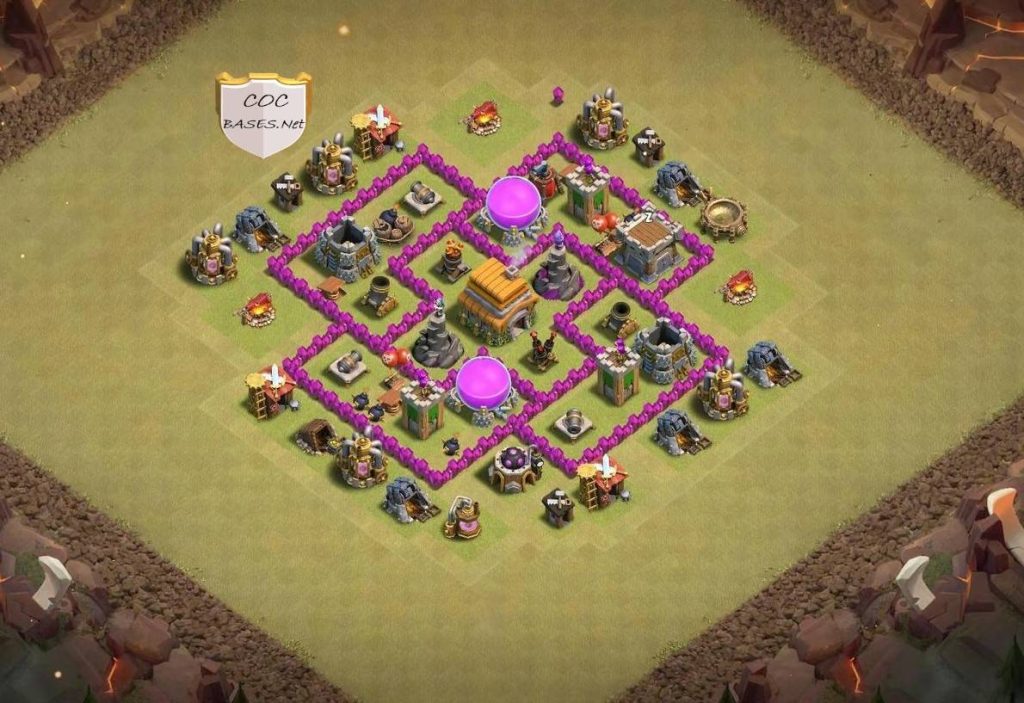 Anti 1 Star Farming Base Town Hall 6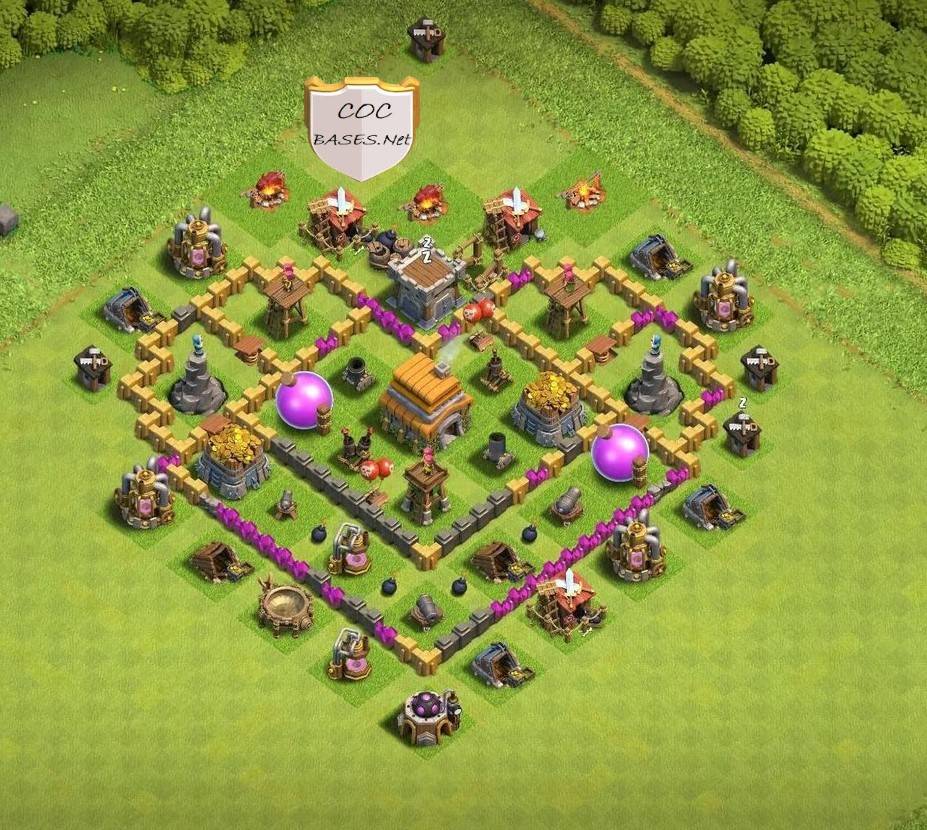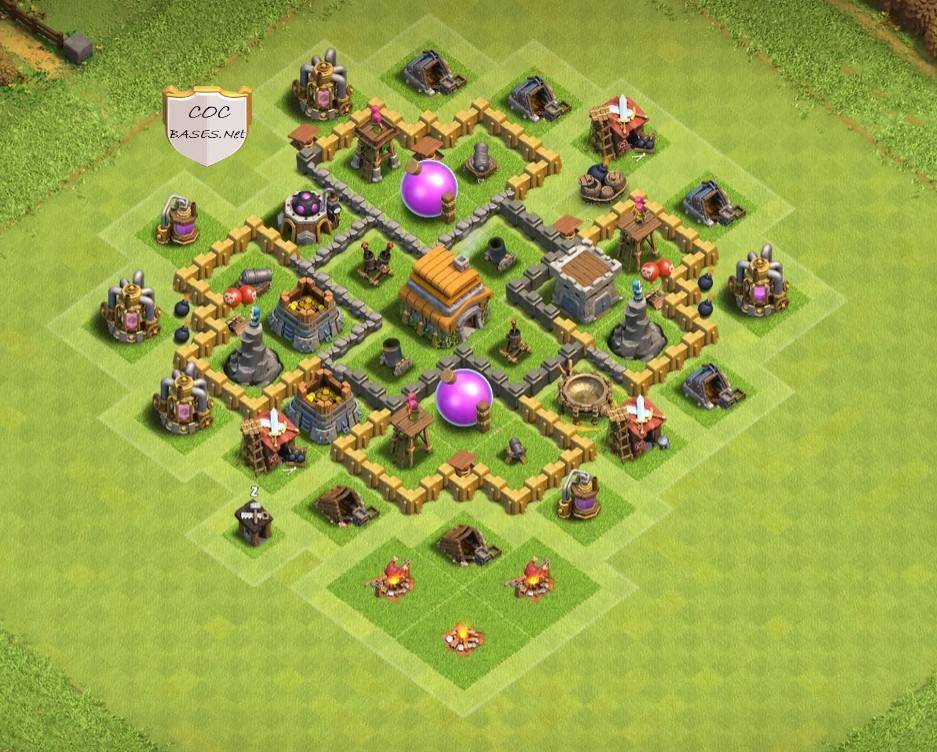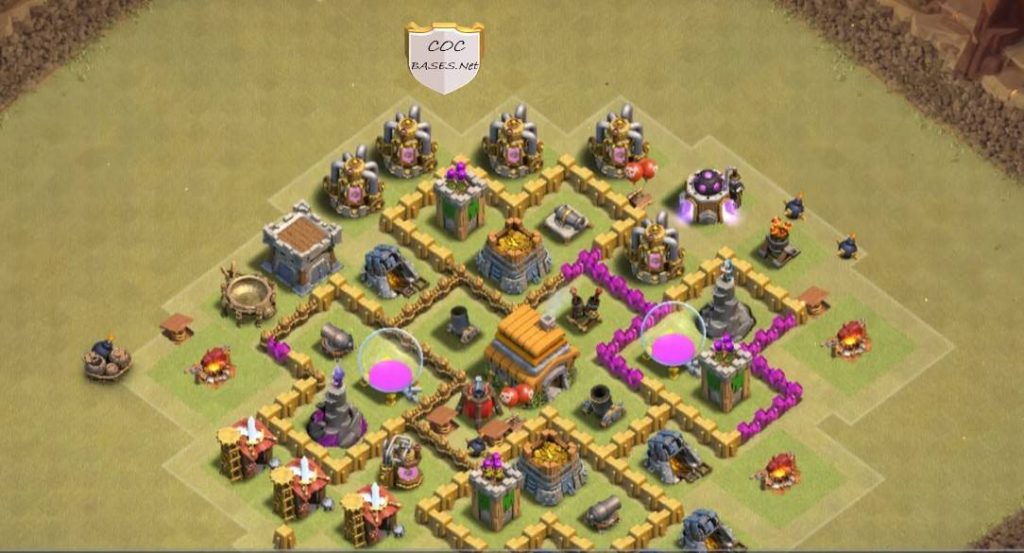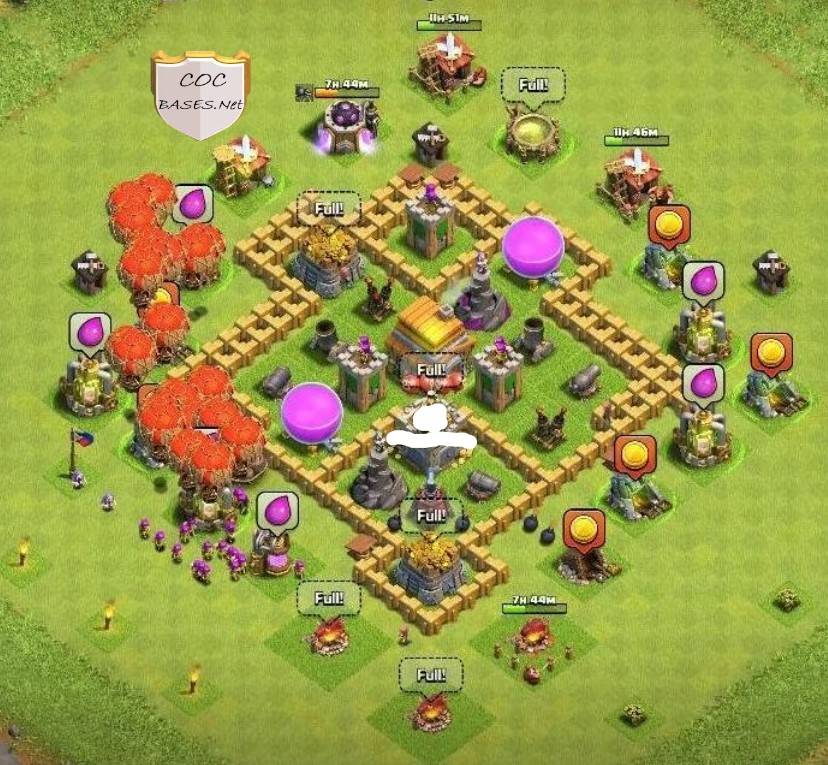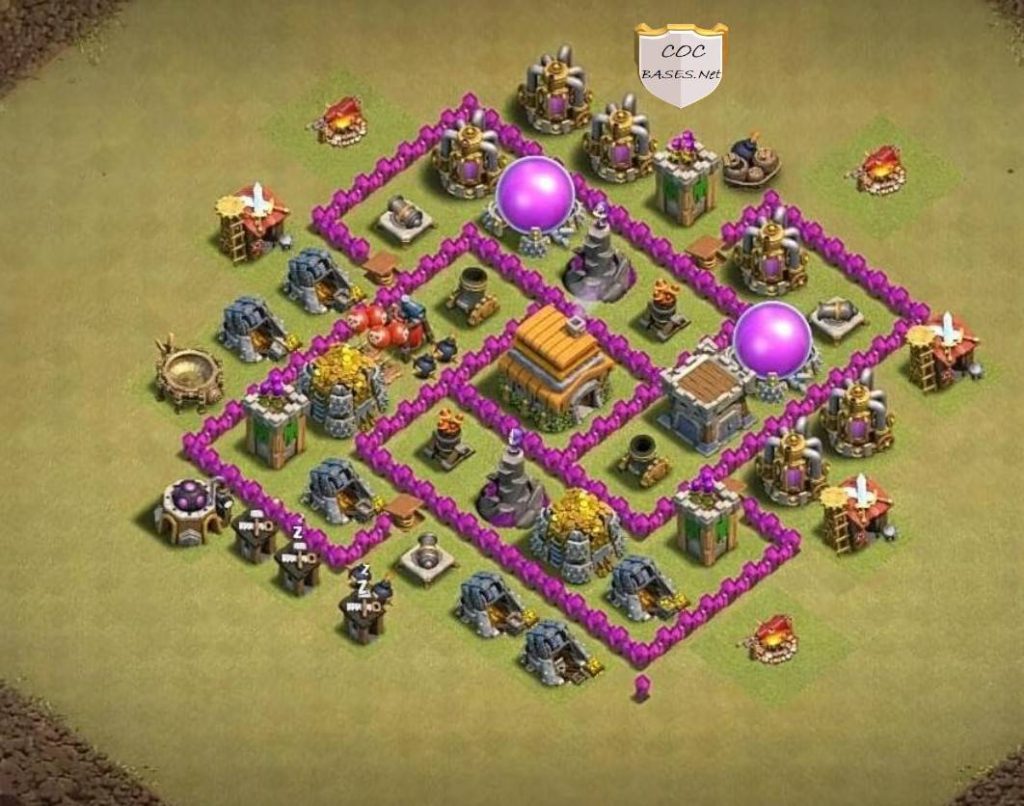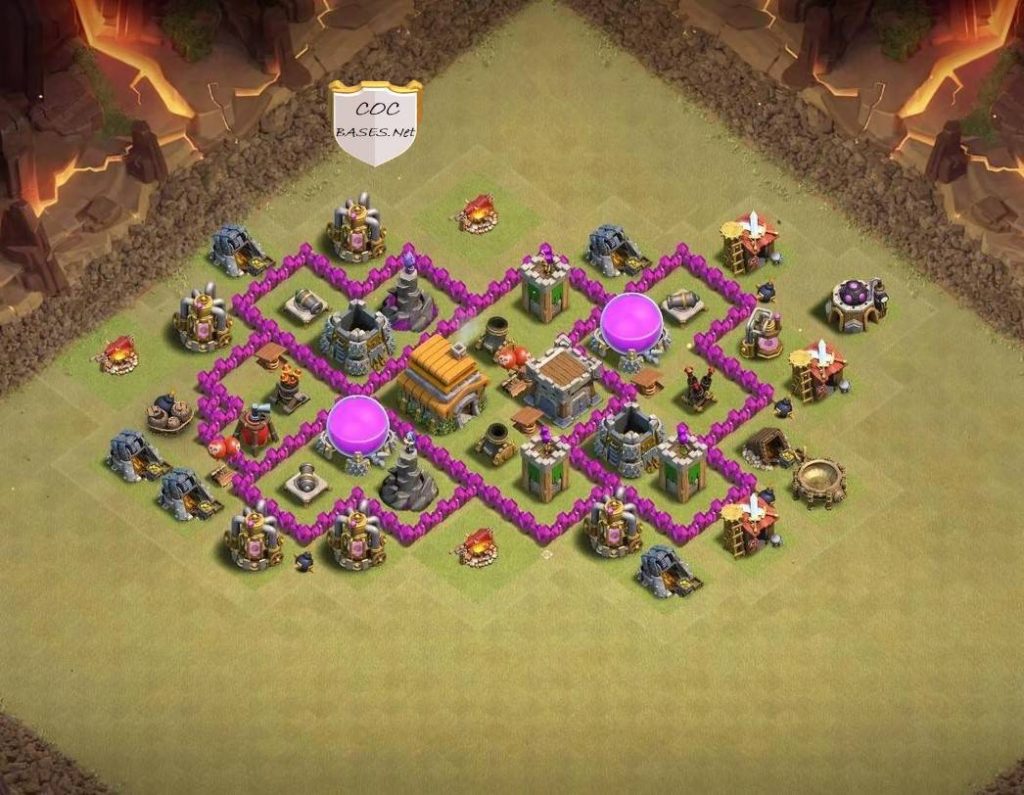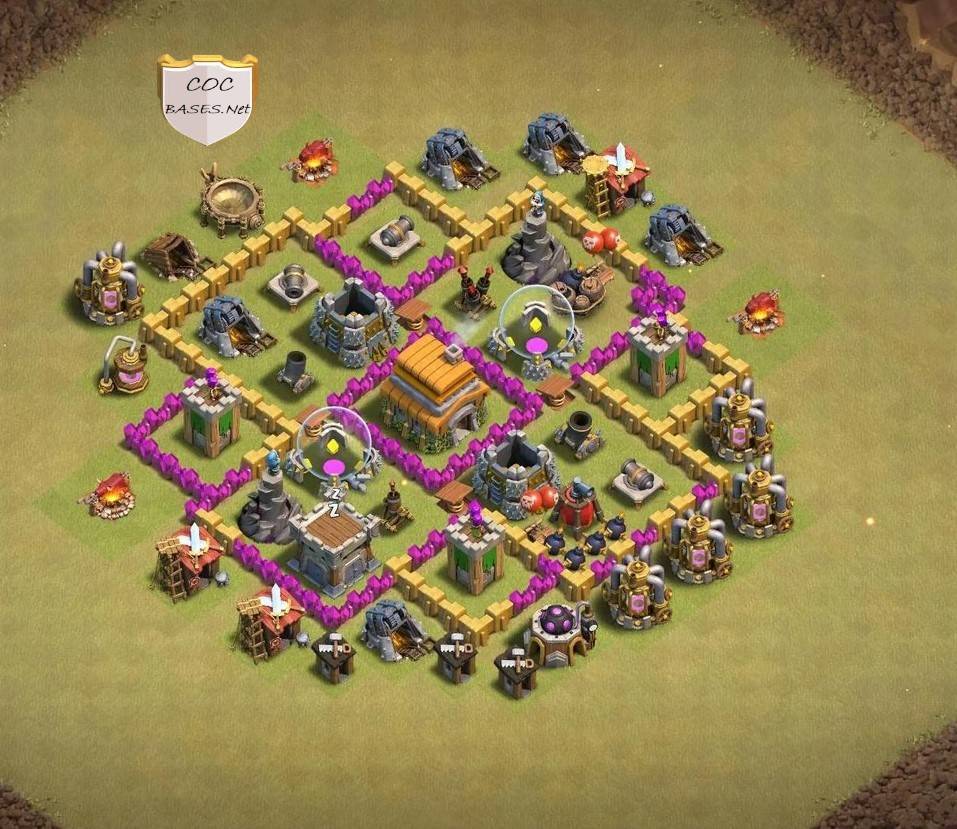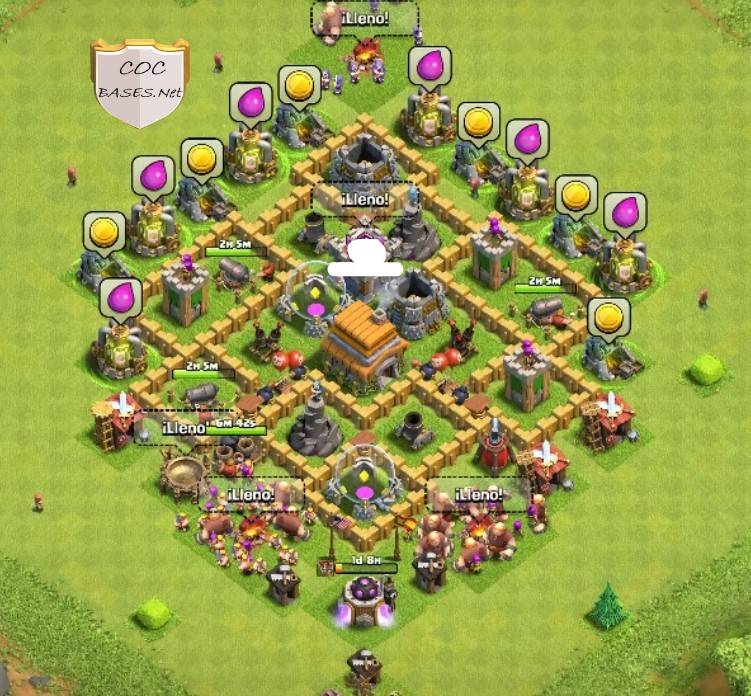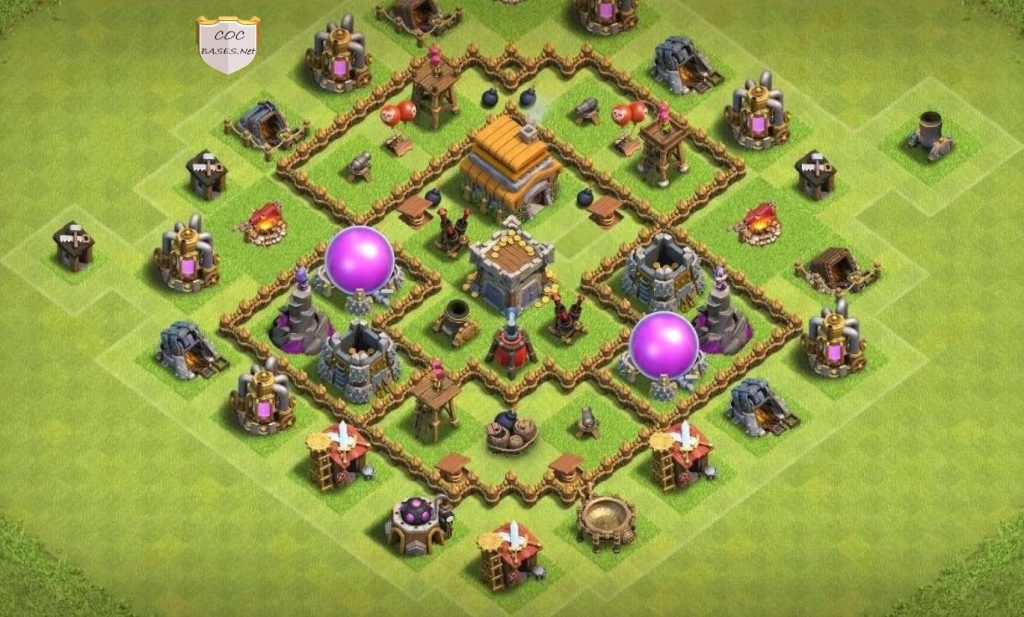 TH6 Anti All Troops Farming Base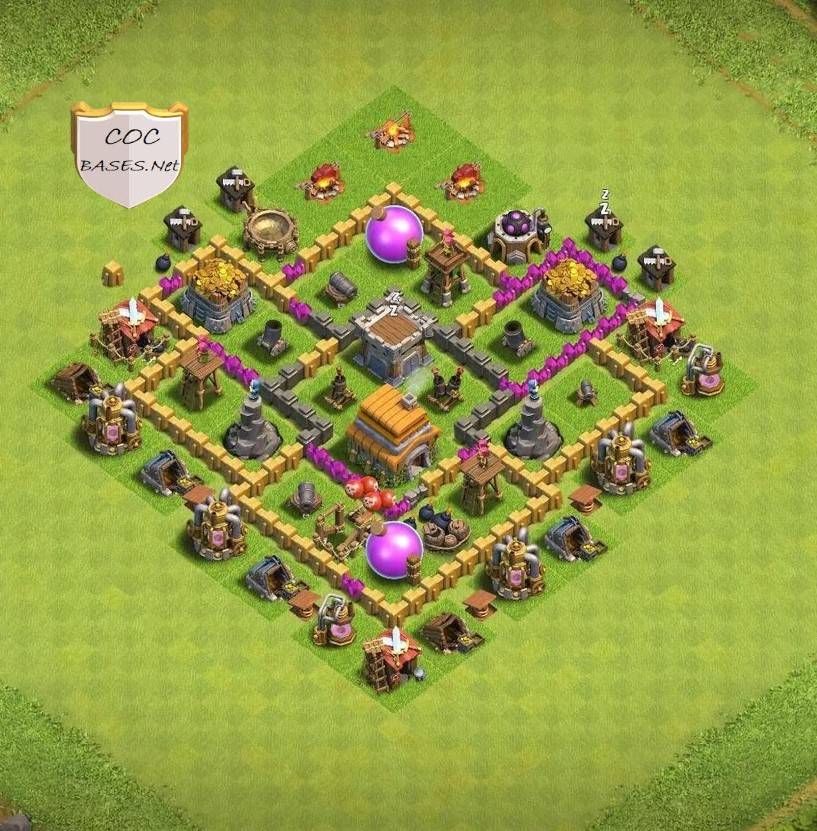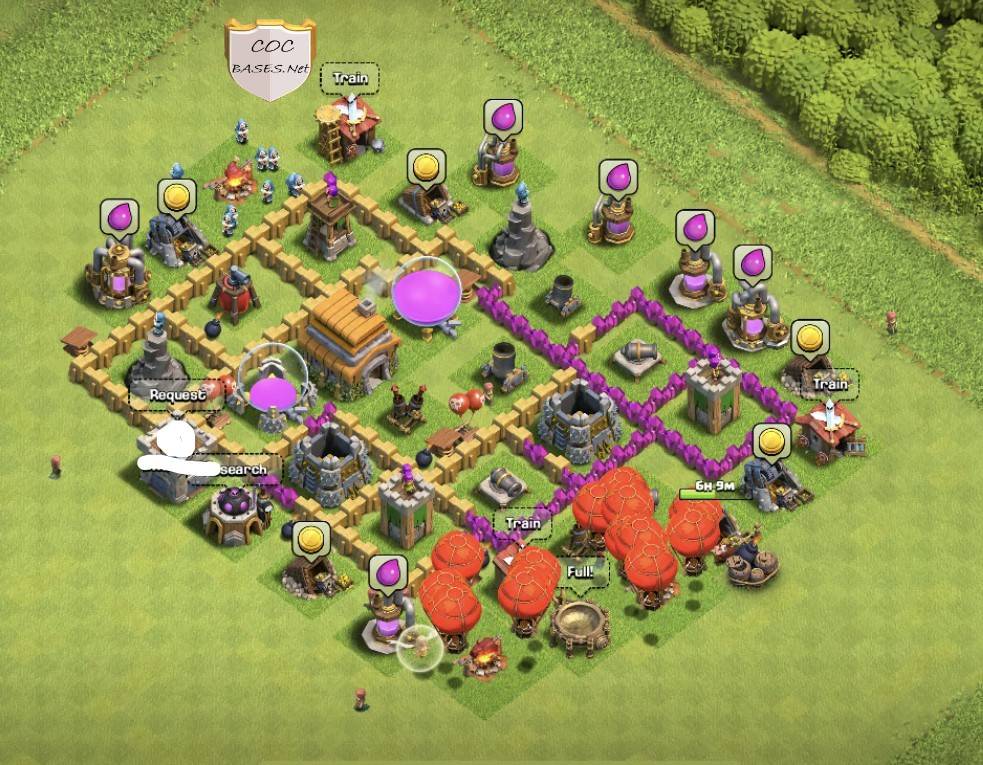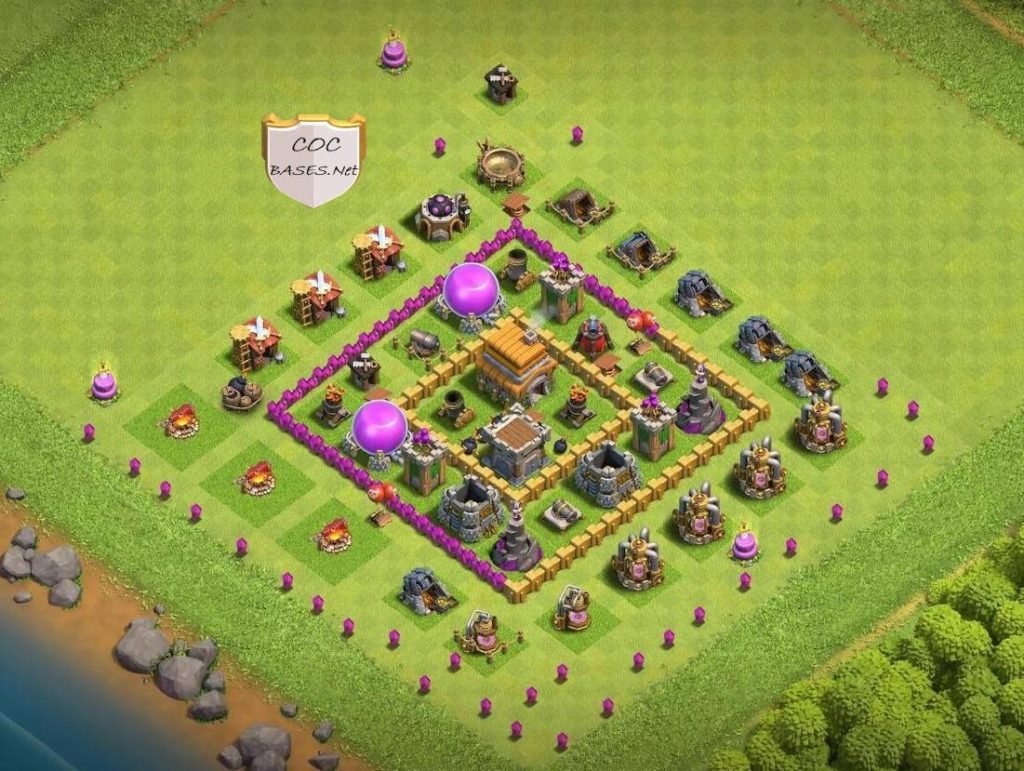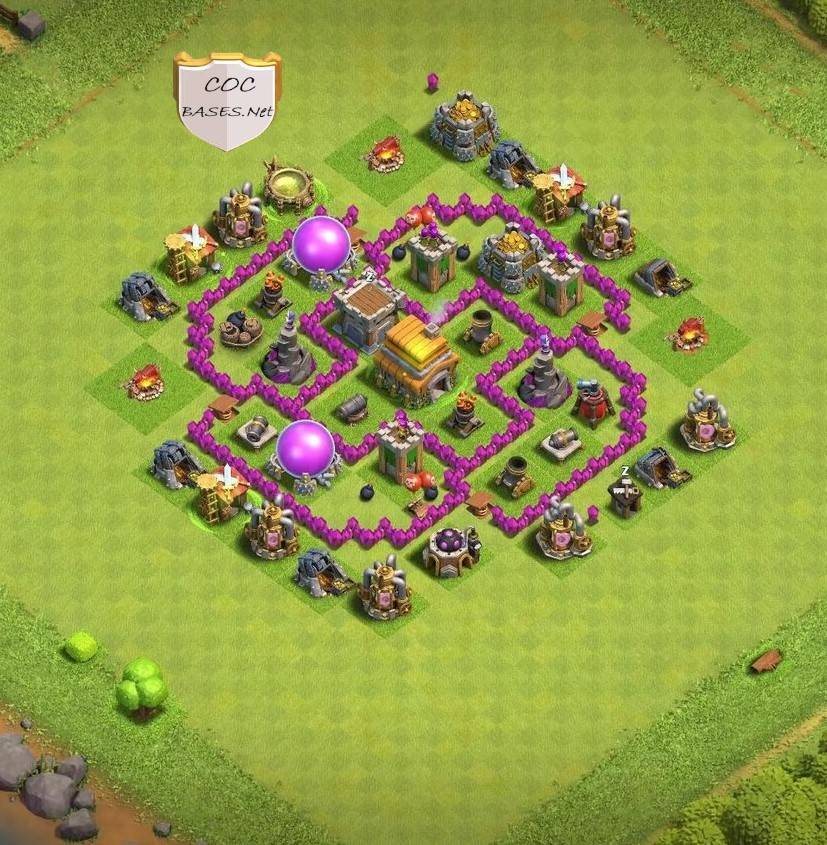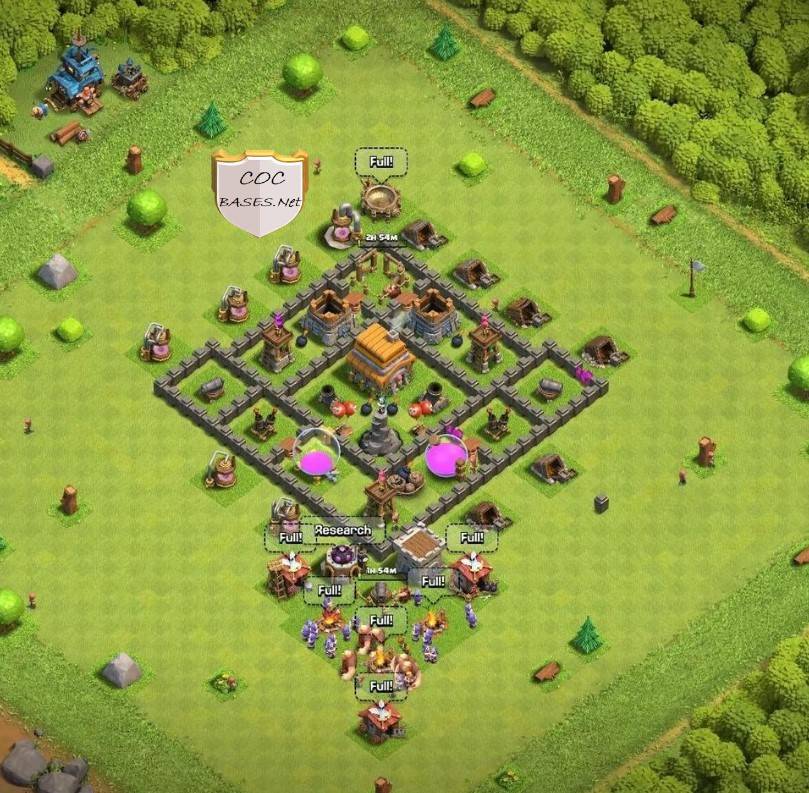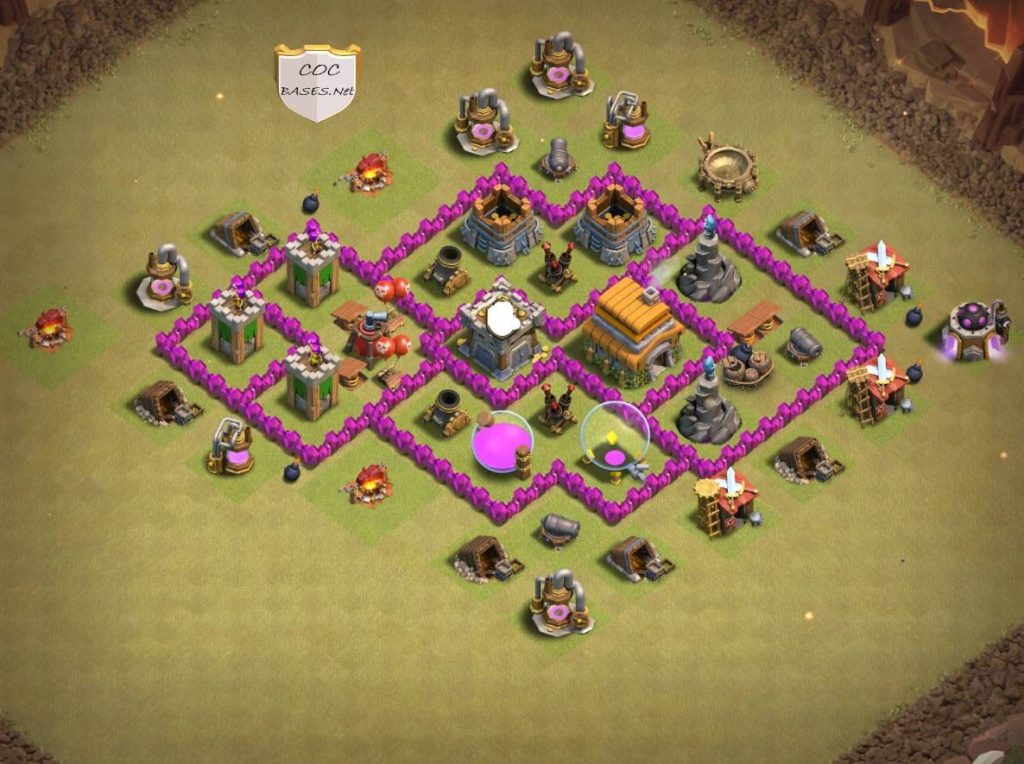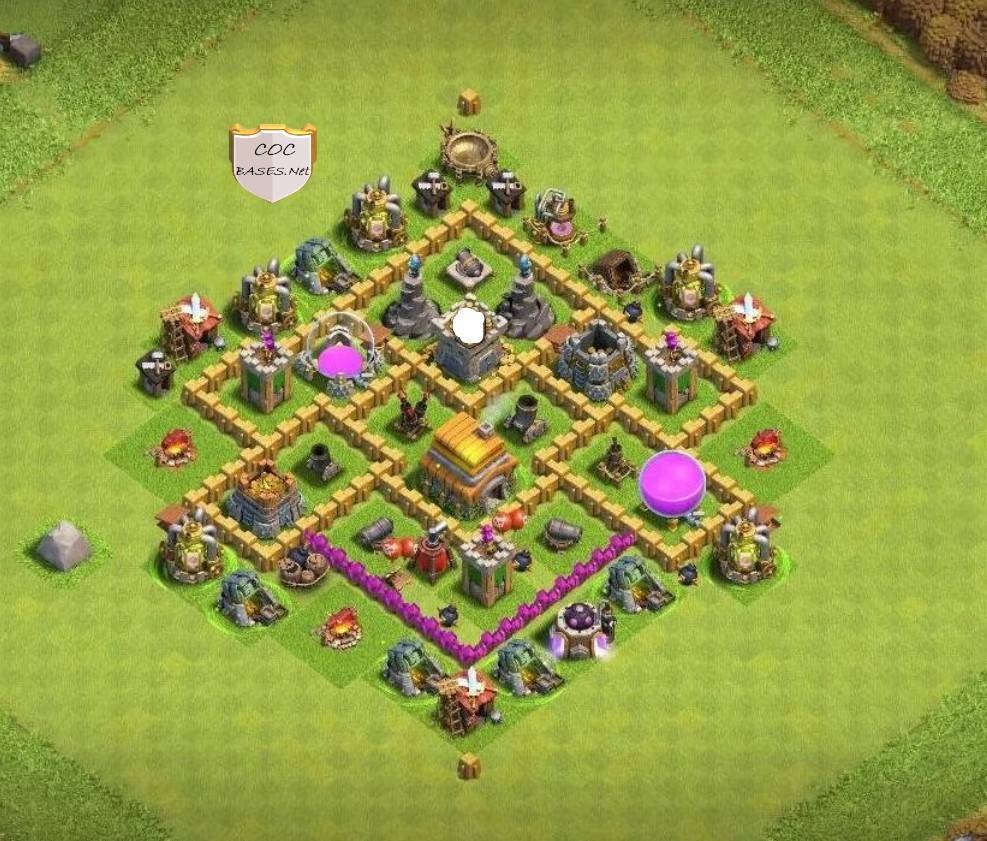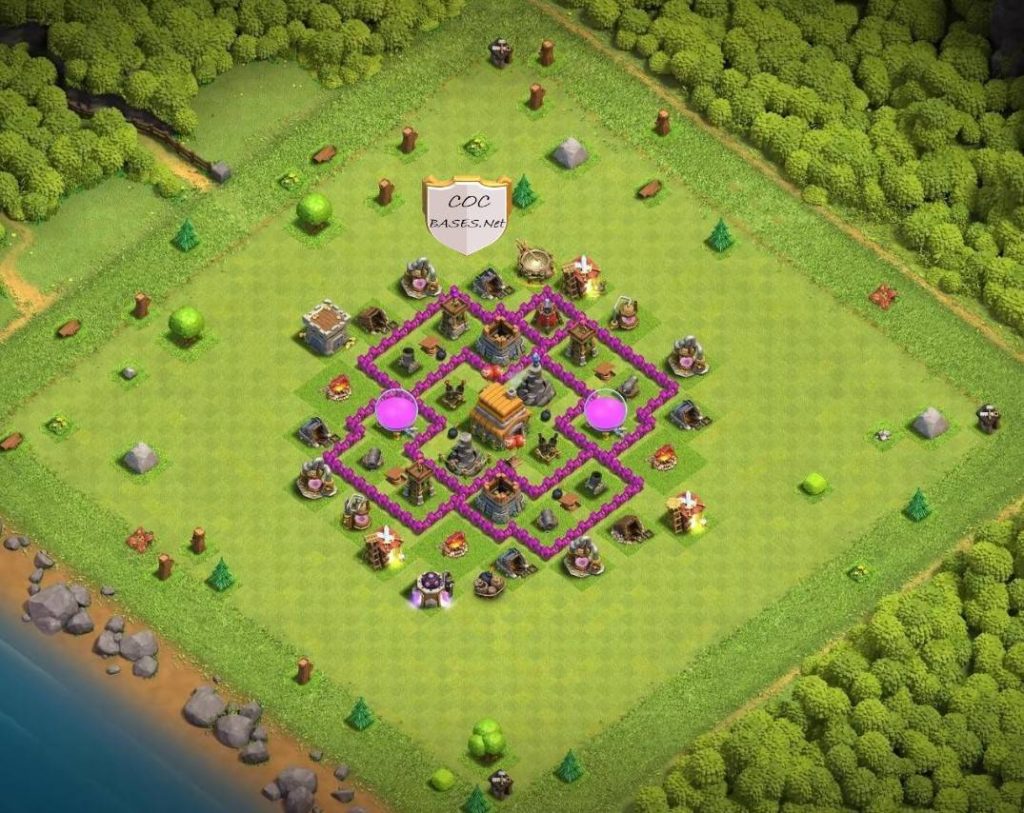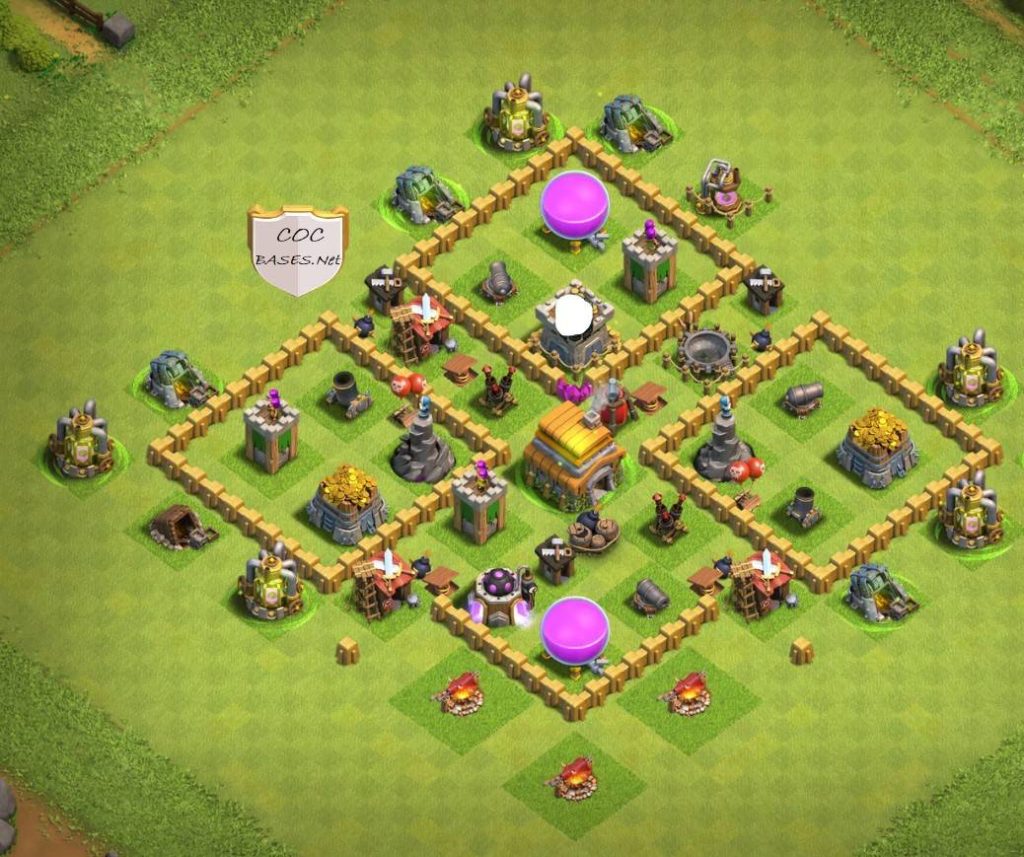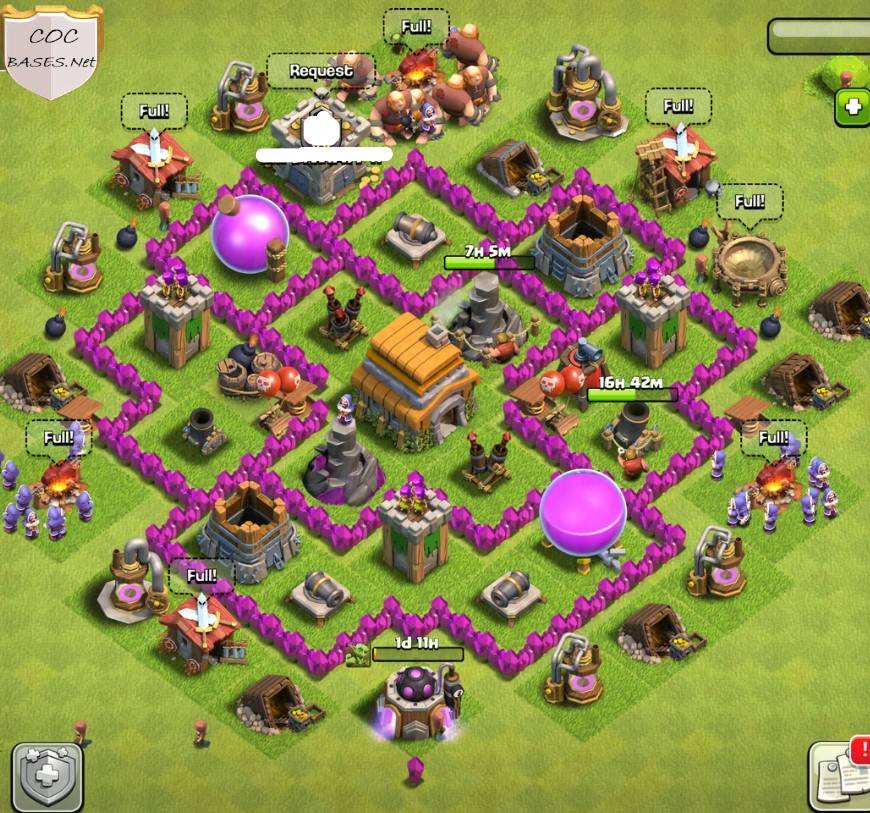 Unbeatable TH6 Farming Base with Link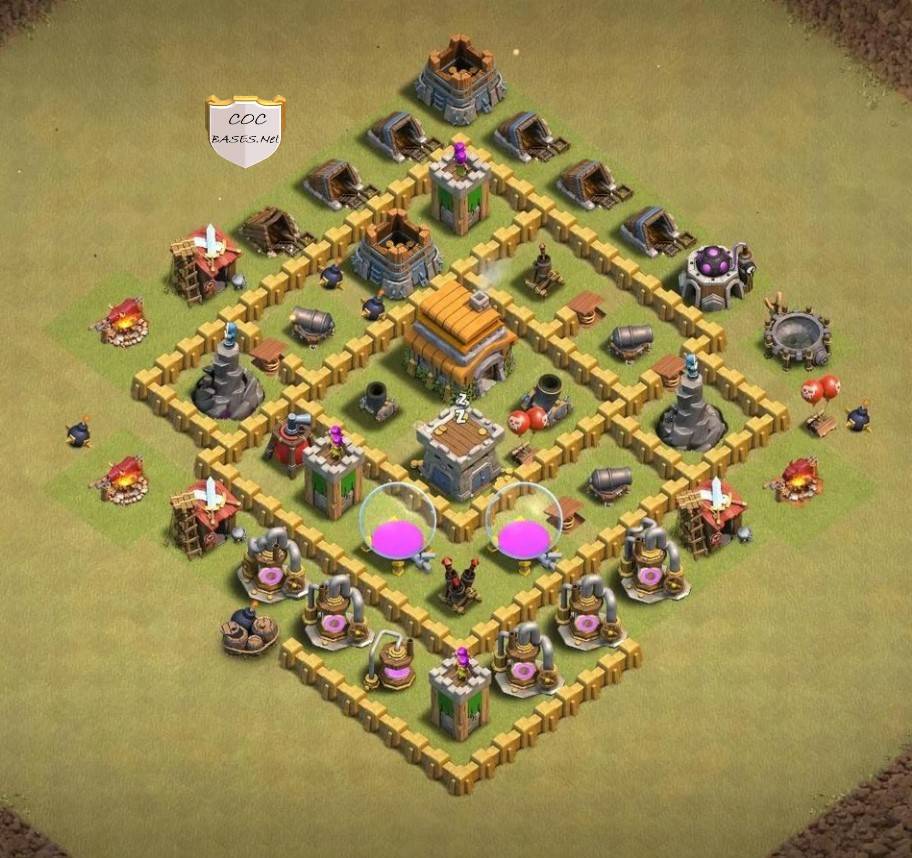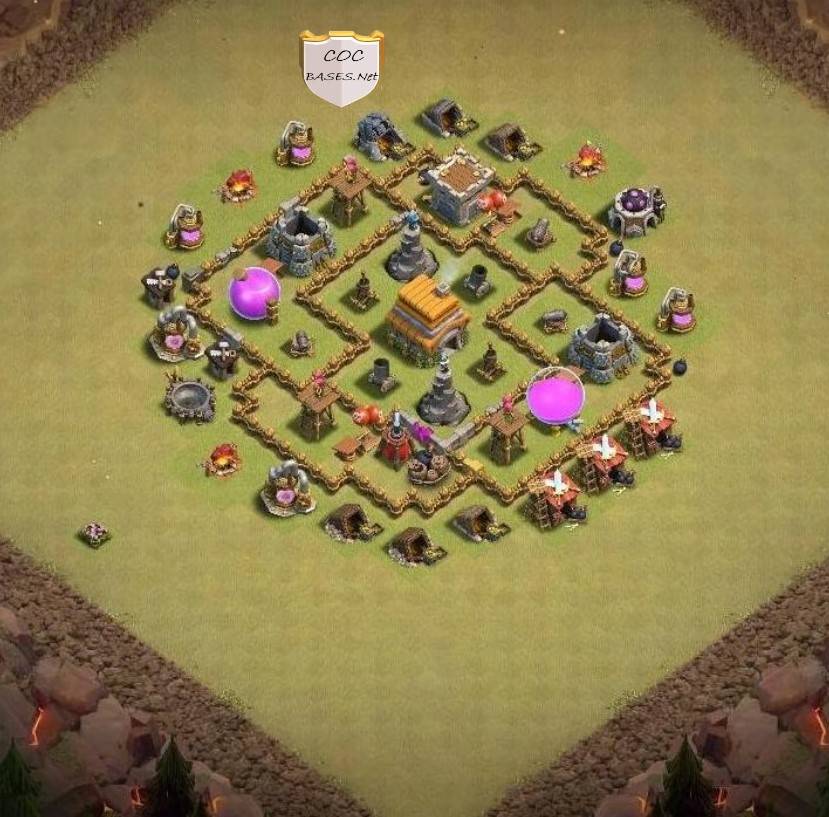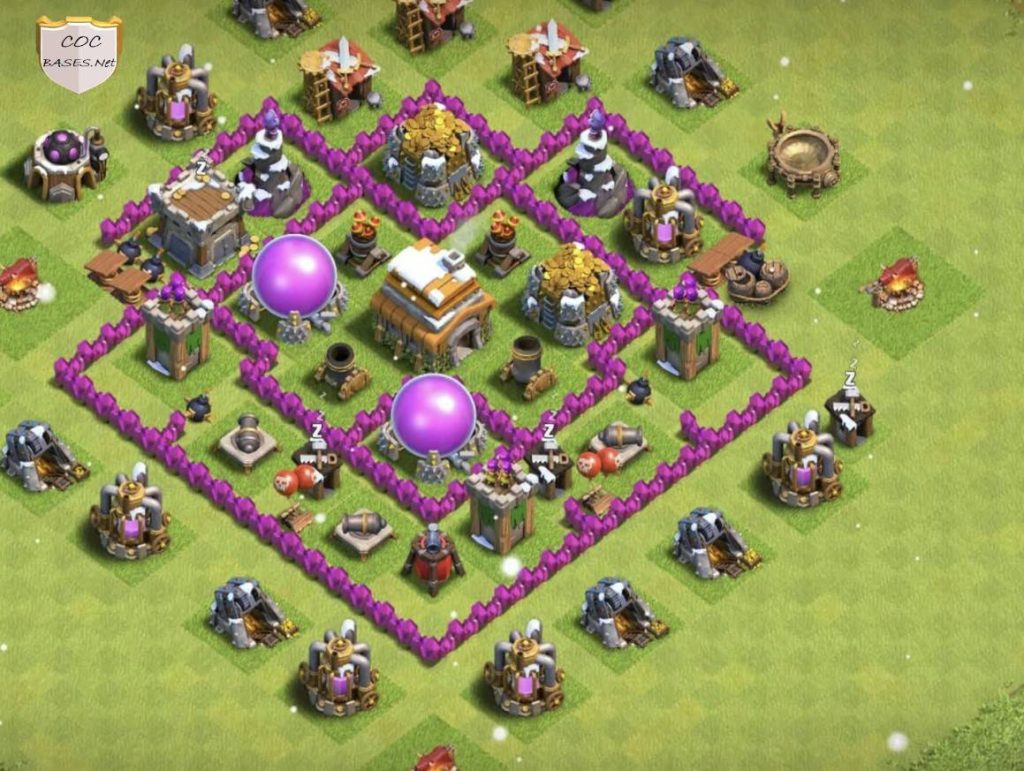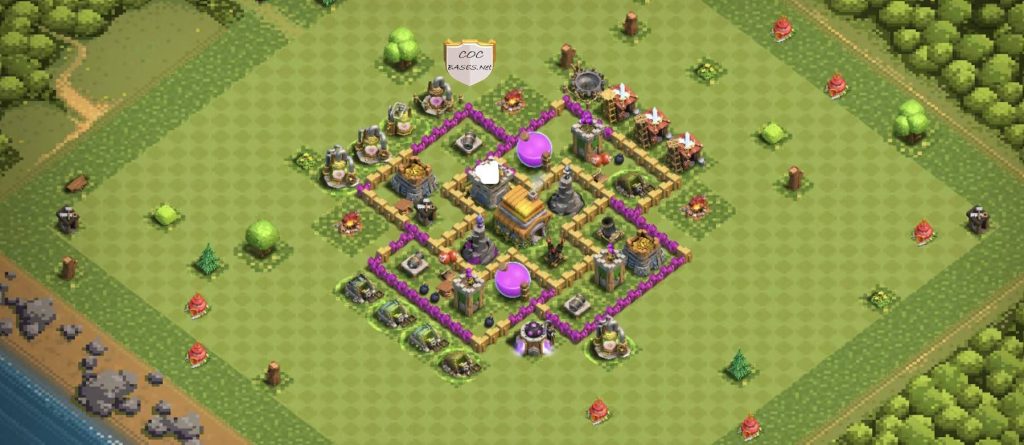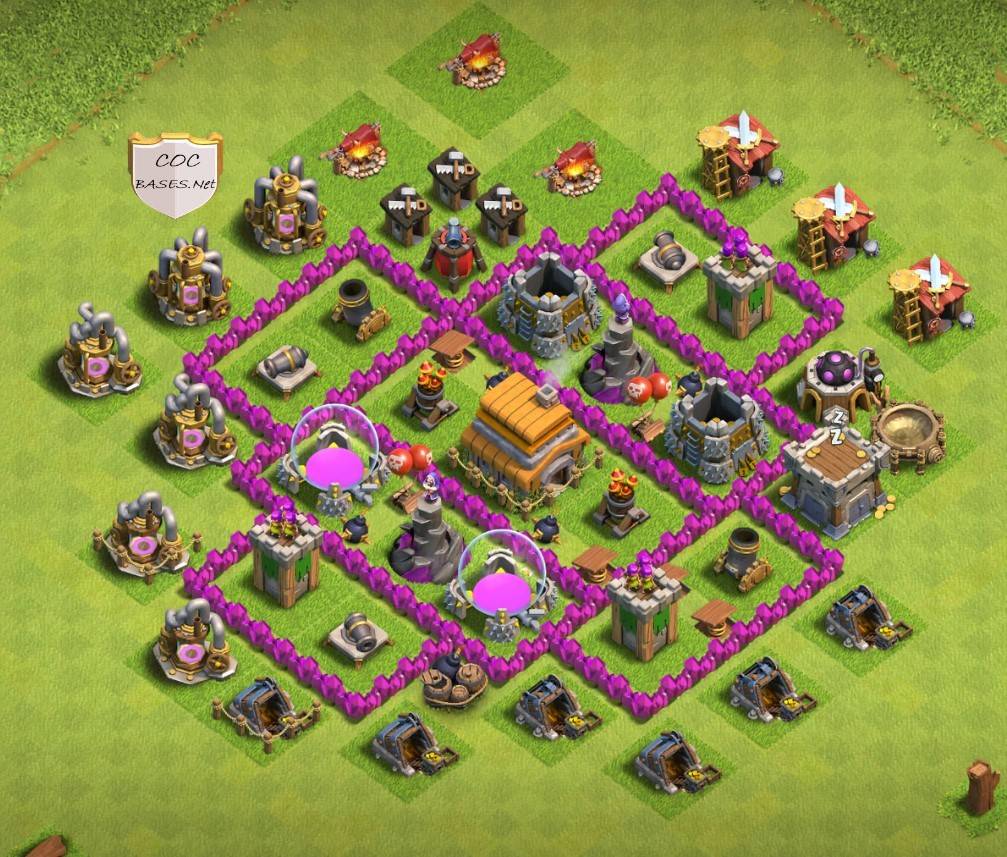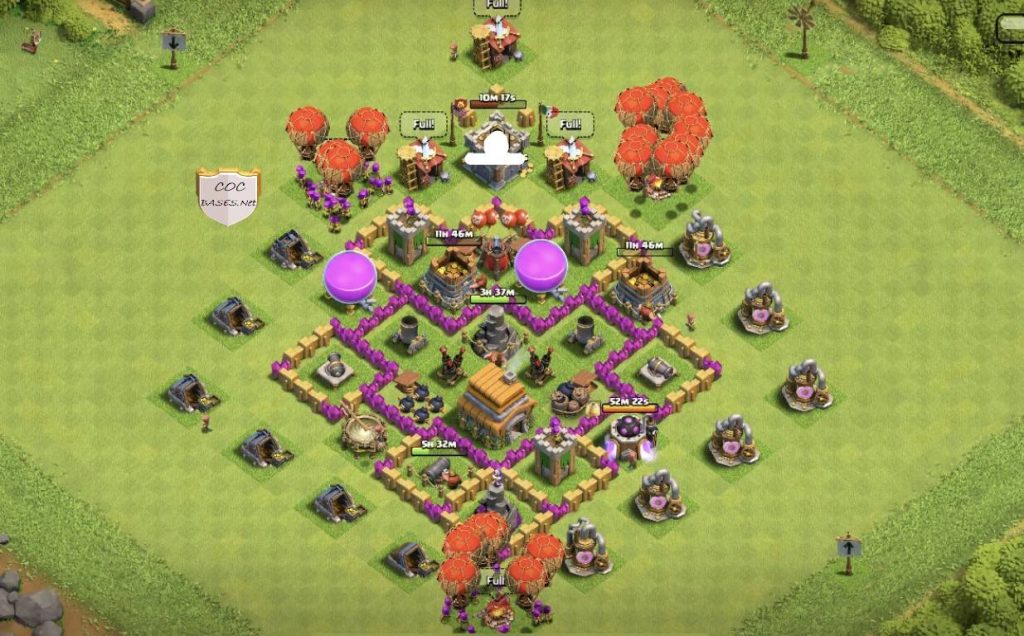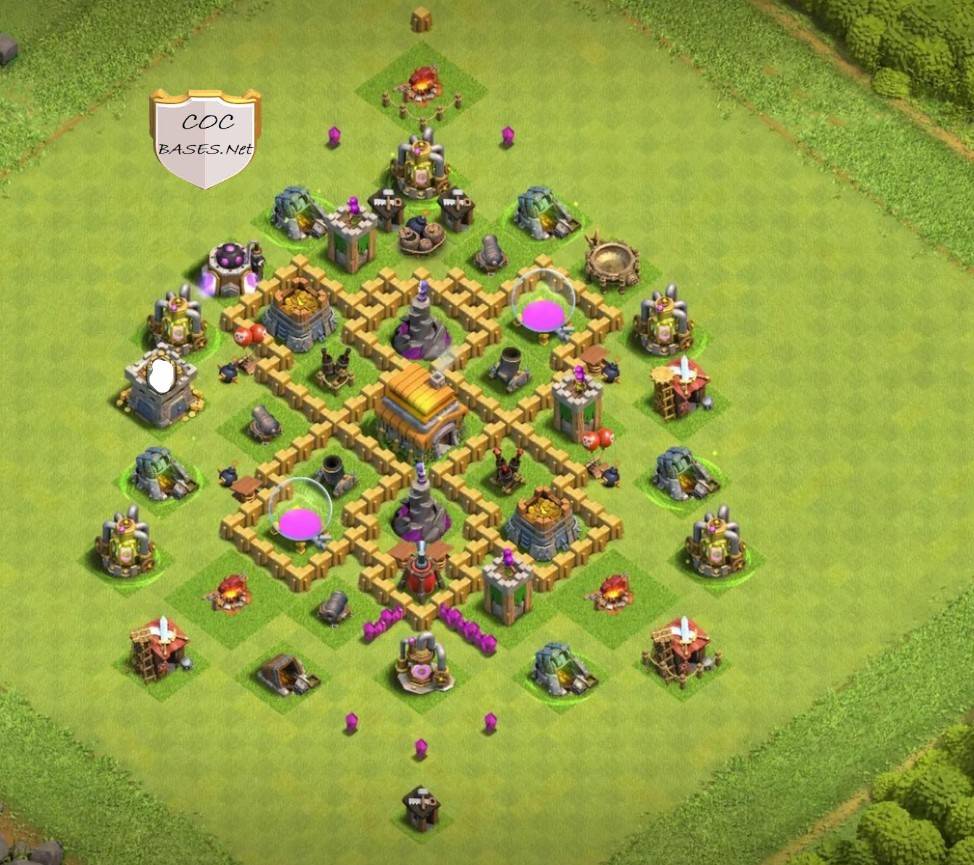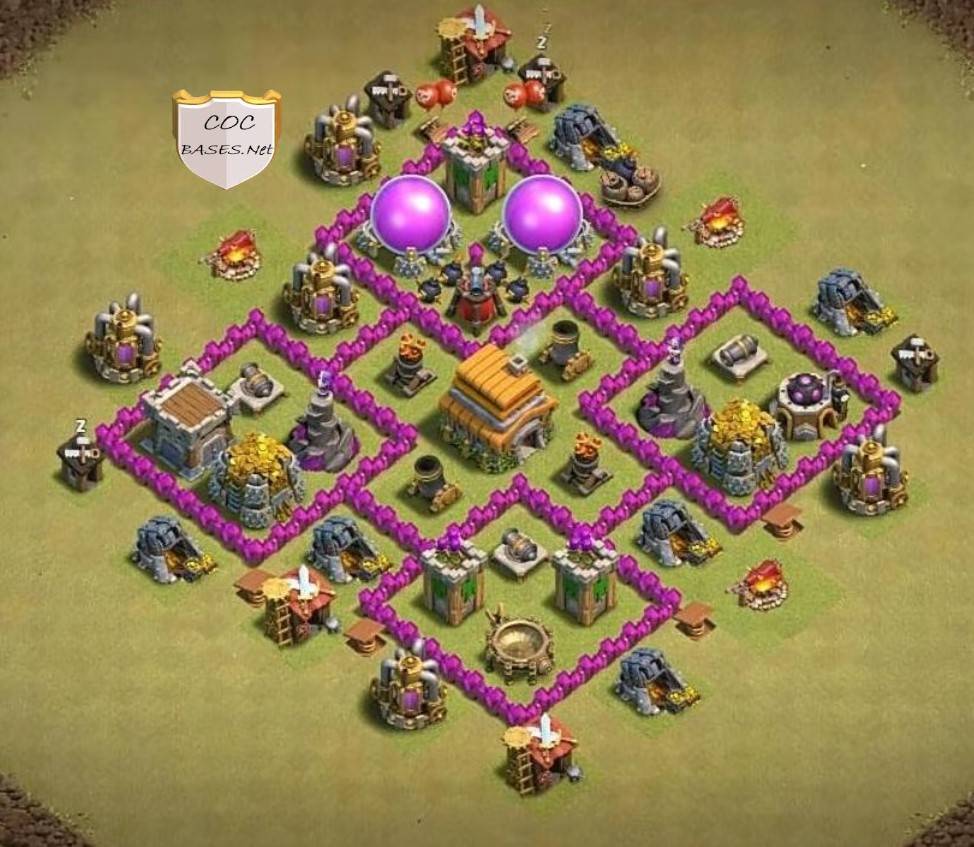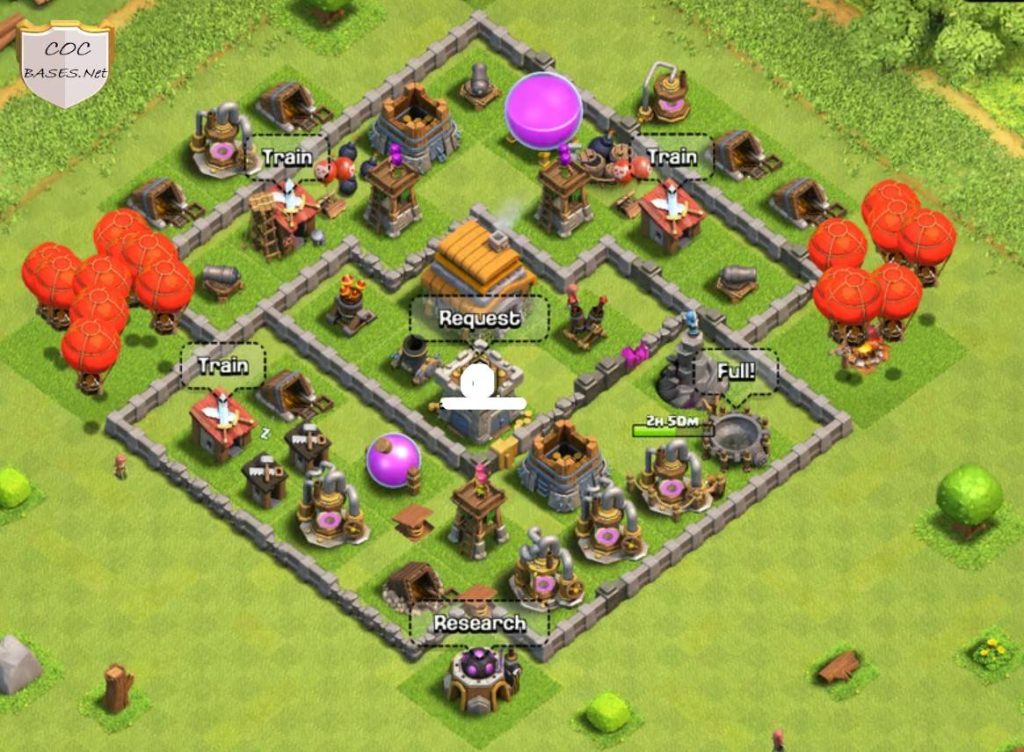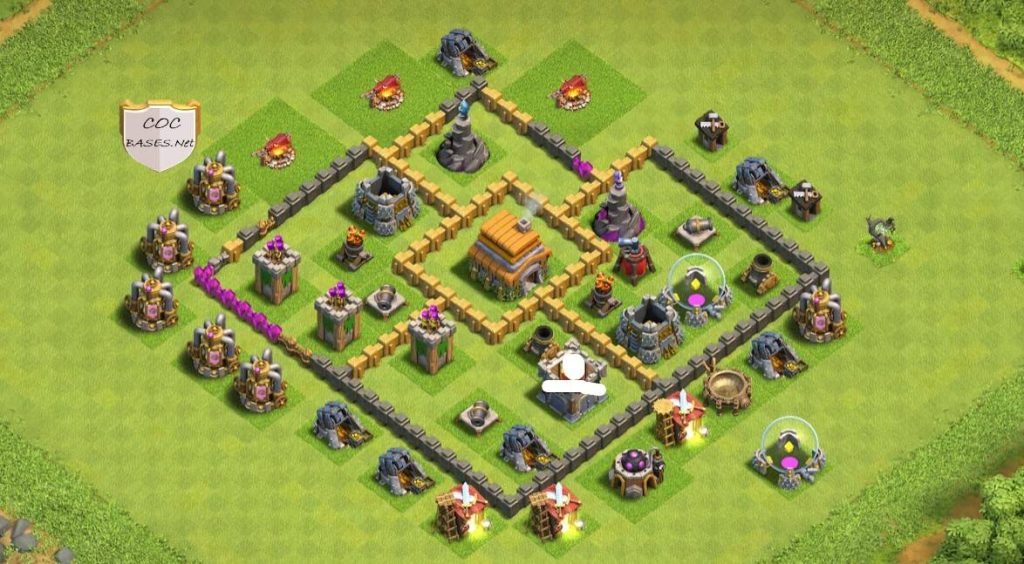 Check Out
th6 trophy base anti everything