The game Clash of clan is played worldwide, basically, you have to build an effective village layout. The layout depends on the mode you want to play on. The Town Hall 12 is more difficult and interesting as new advanced features are unlocked when you upgrade your version. It takes 15 days to upgrade the TH12 Hybrid Base Links, which has 5 levels.
If you want to upgrade your game to TH-12, very little war weight is required. There is the addition of Giga Tesla, which helps a lot for the protection of your clan. In Town-Hall 12 level, advance troops are available with the grand champion league.
Here in this best Town Hall 12 hybrid base link guide, we will show some of the th12 hybrid base links. These hybrid base layouts will make your defense more unique and advanced.
Best TH12 Hybrid Base Copy Link 2023
The hybrid base is unique and different from the farm base, trophy base, and war base. A hybrid base is a mixture of both a farming base and a defense base. So if you want to switch between farming and pushing regularly then a hybrid base is best for you. But if you want to have a specific type of base, farming base, or war base, then I would suggest you not use Hybrid base layouts.
The th12 hybrid base links are best to protect town hall and storage at the same time, so you can stay high on trophies and loot. If you want to stay in between both ranges, then you must build a hybrid base zone. It also helps to save most of your resources while using a farming army.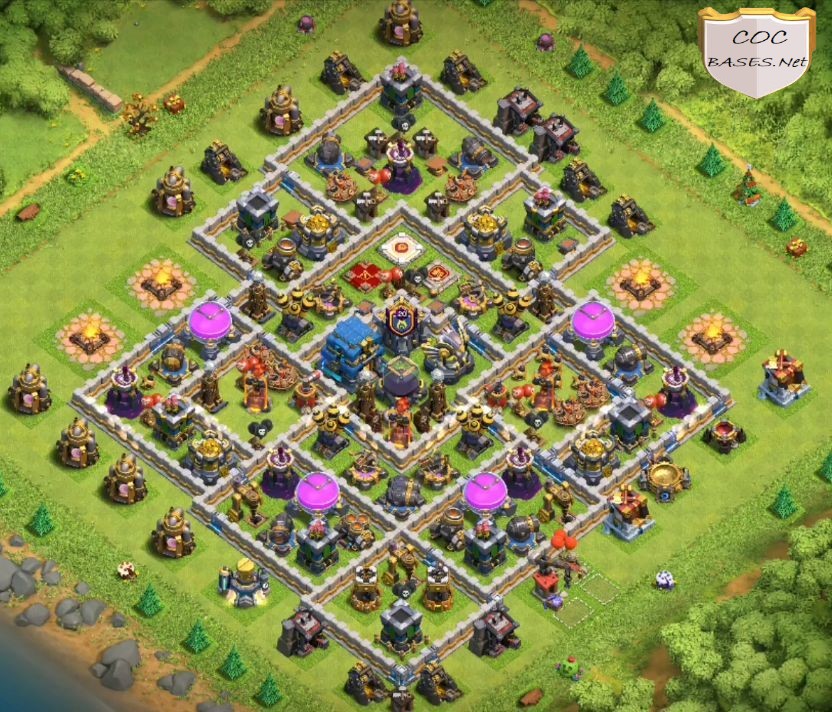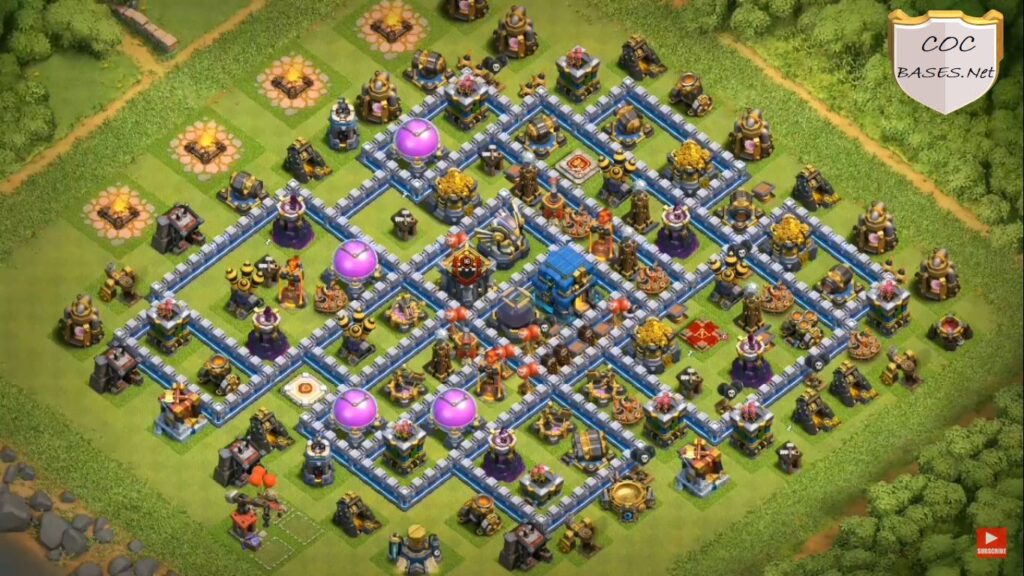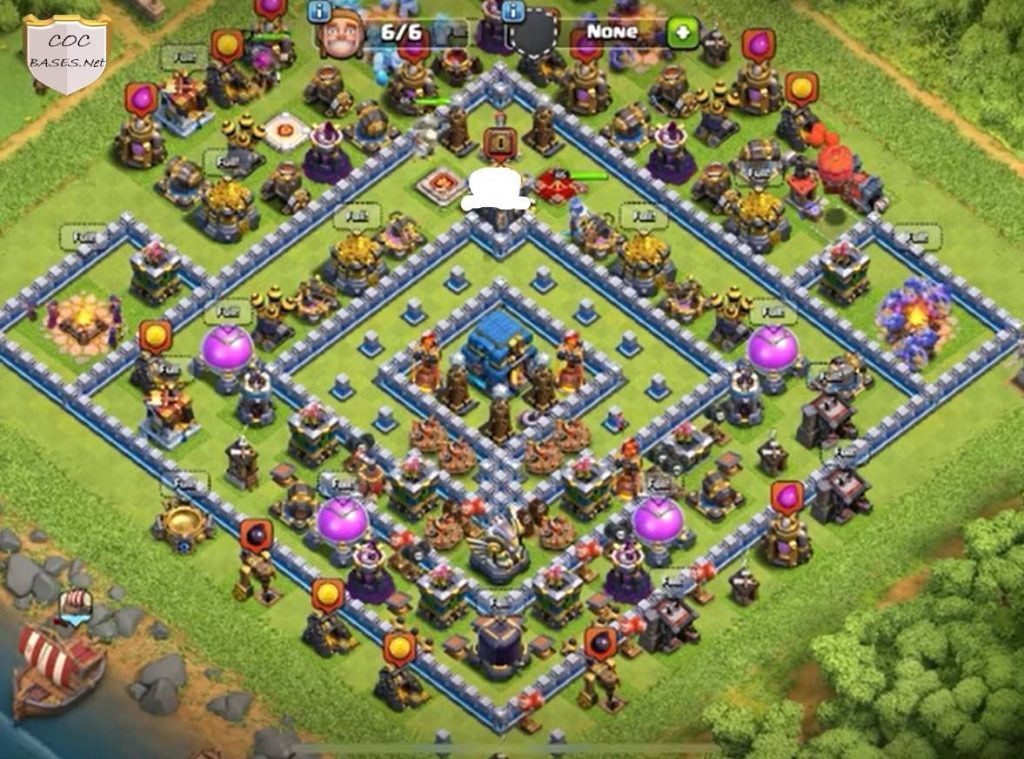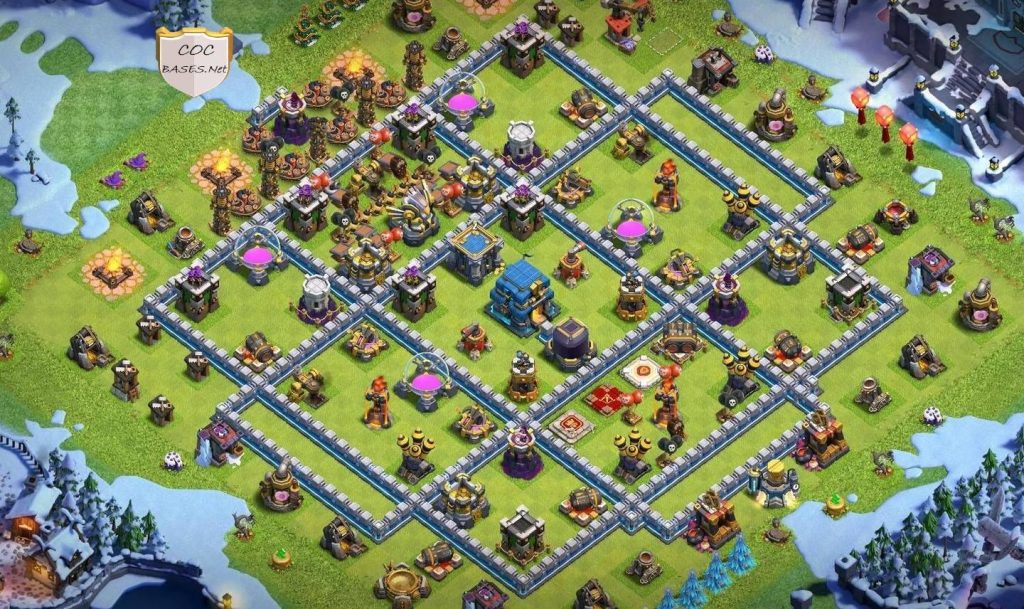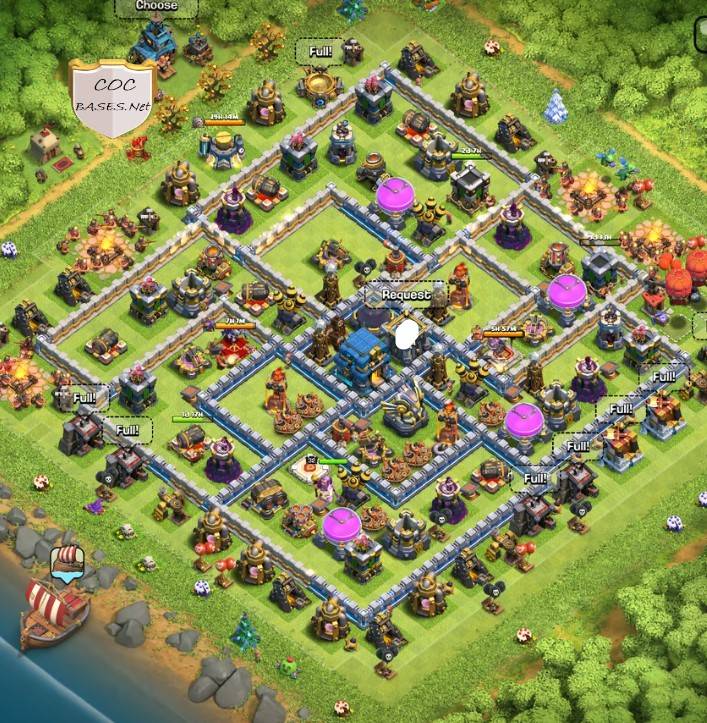 Clash of Clans Town Hall 12 Hybrid Base with Link
The base is the combo of both a farming base and a war base. If you want to maintain your loot and trophy ratio, then this base is best to be used. Giga tesla and resource towers are centralized with eagle artillery for protection. Different compartments are surrounding the centralized compartment. All the compartments contain a heavy army such as air-defense, archery, infernos, and xbows, etc. There is a hard wall covering all the compartments.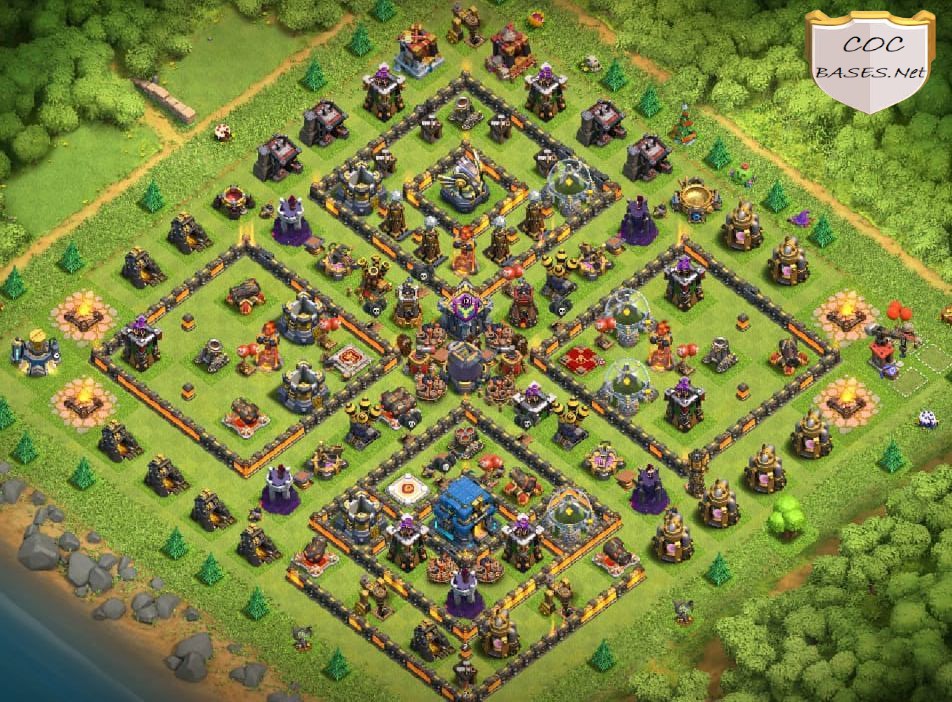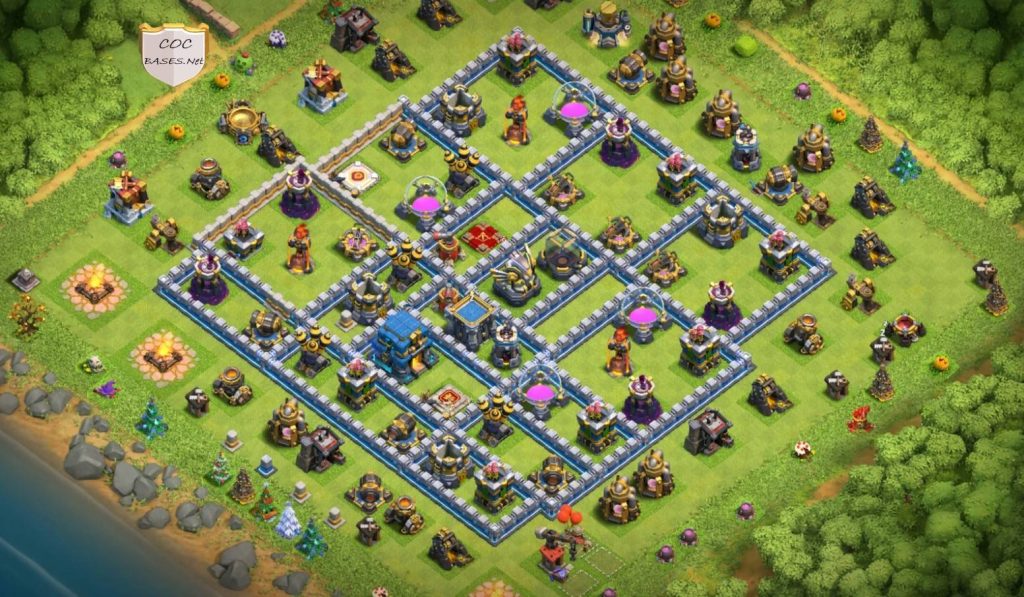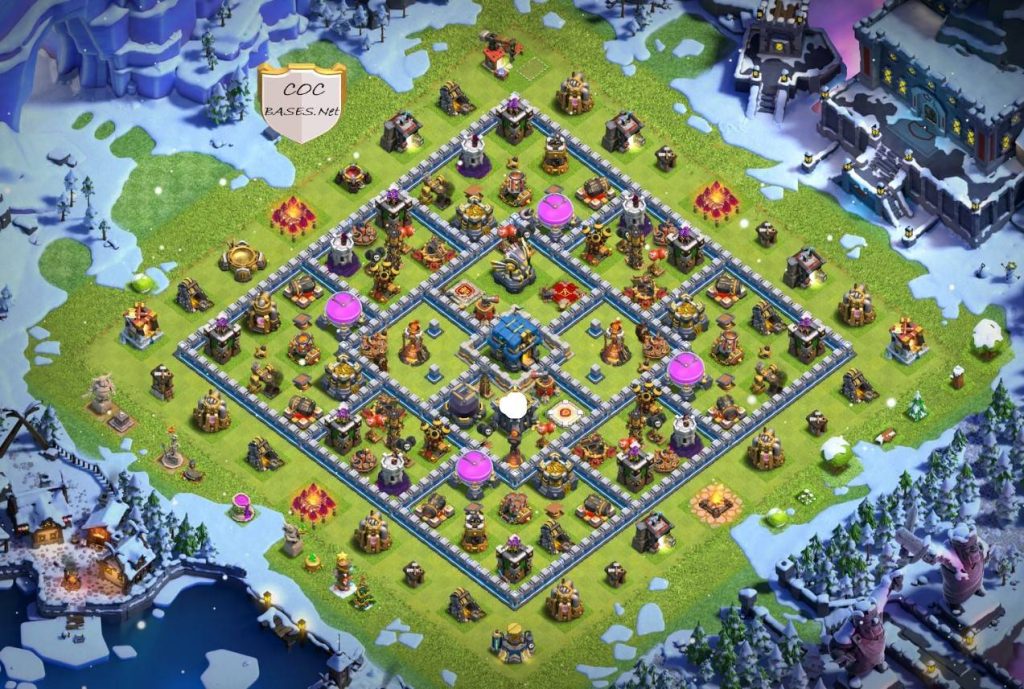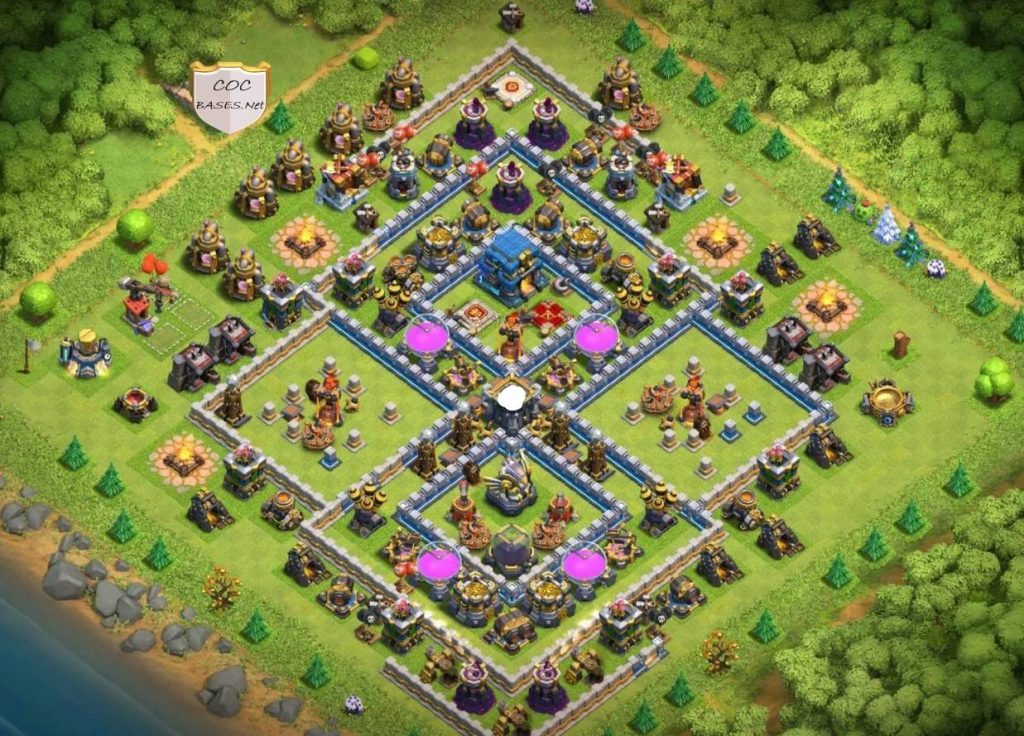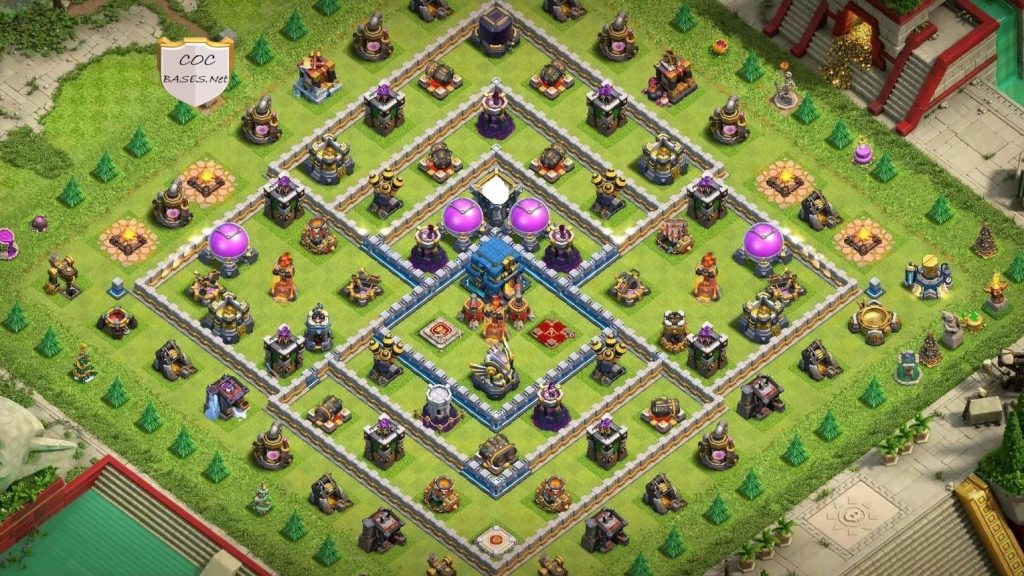 Best Town Hall 12 Hybrid Base Link Anti Everything
This best th12 hybrid base links has four different compartments. One compartment contains Giga Tesla. One compartment has eagle artillery in the center packed with a defense tower surrounding it. the other two compartments have some collector buildings and defense towers. While the resource tower is centralized, all the compartments are packed into a wall with a heavy army outside them.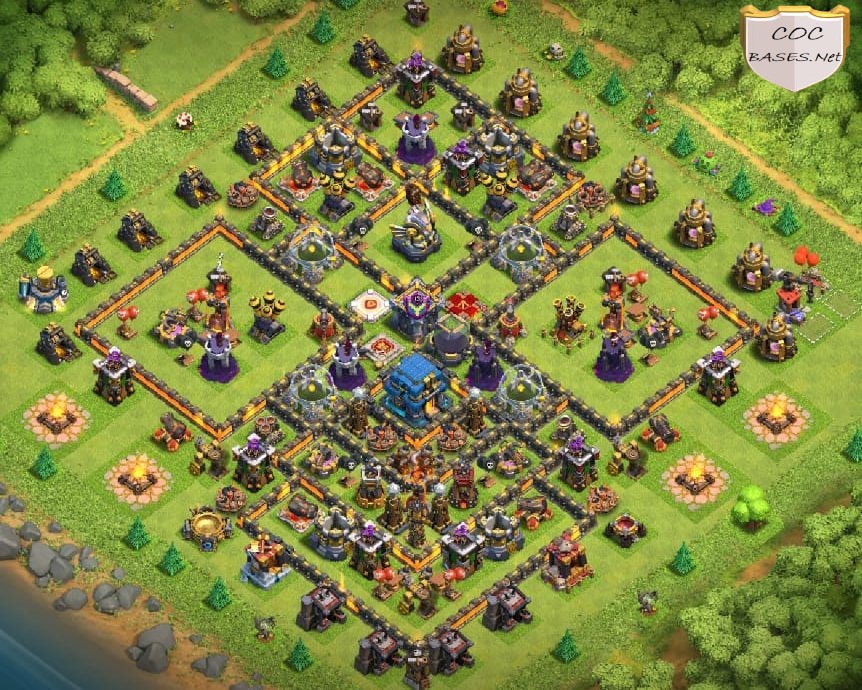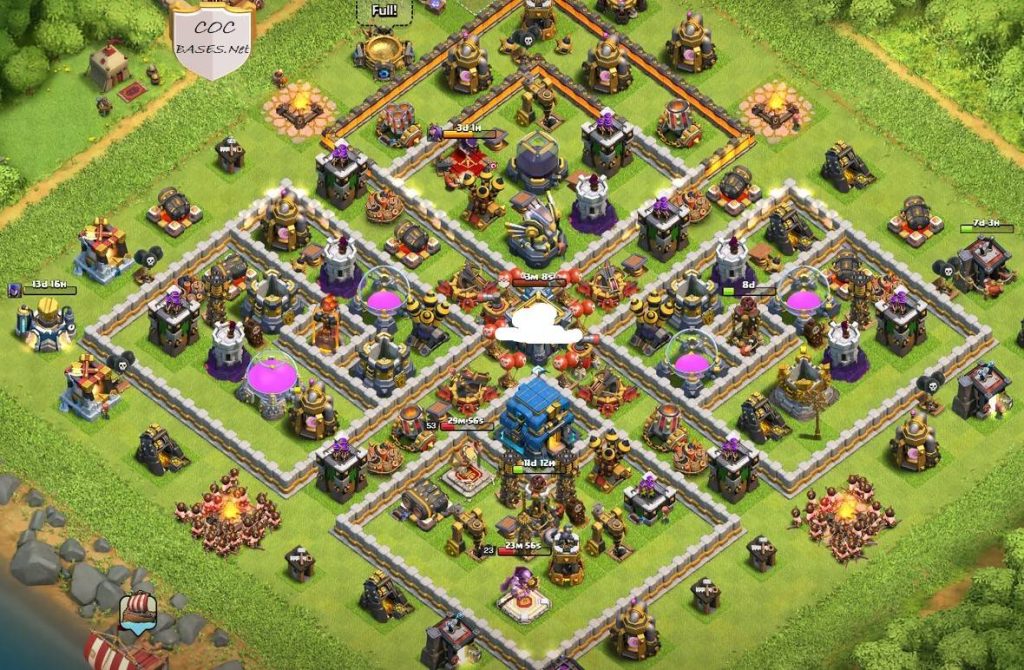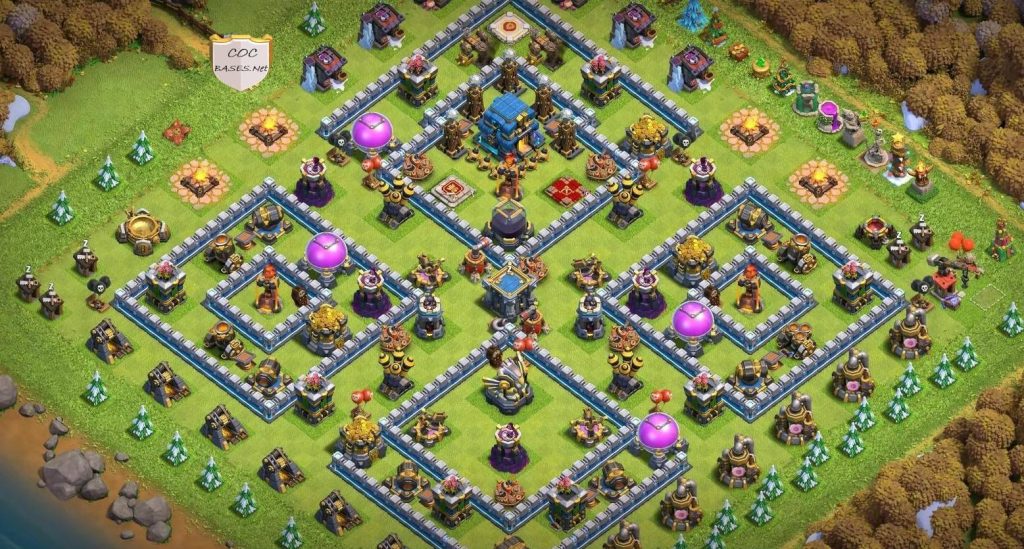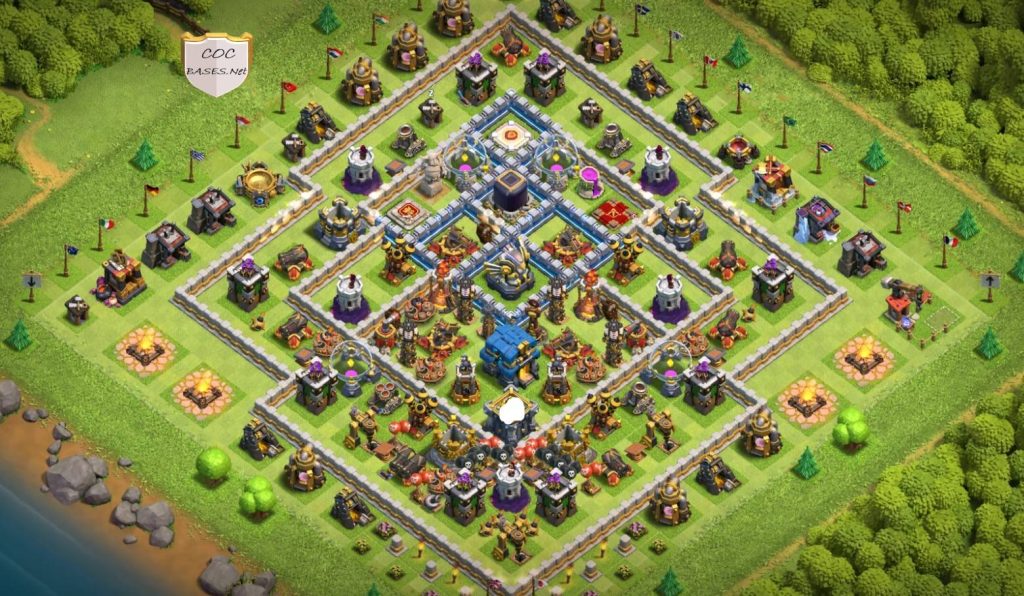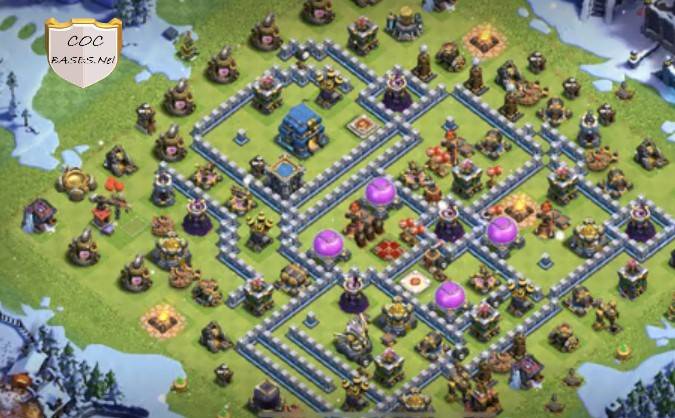 Clash of Clans TH12 Hybrid Anti 3 Stars Base Link
This base design is also very effective to be used as a hybrid base. The Town Hall is centralized with resource building secured from the opponent army. These best th12 hybrid base links contain eagle artillery, cannon towers, air-defense, xbows, and many other anti-defense buildings. The heavy army is surrounding the clan so that opponent cannot enter.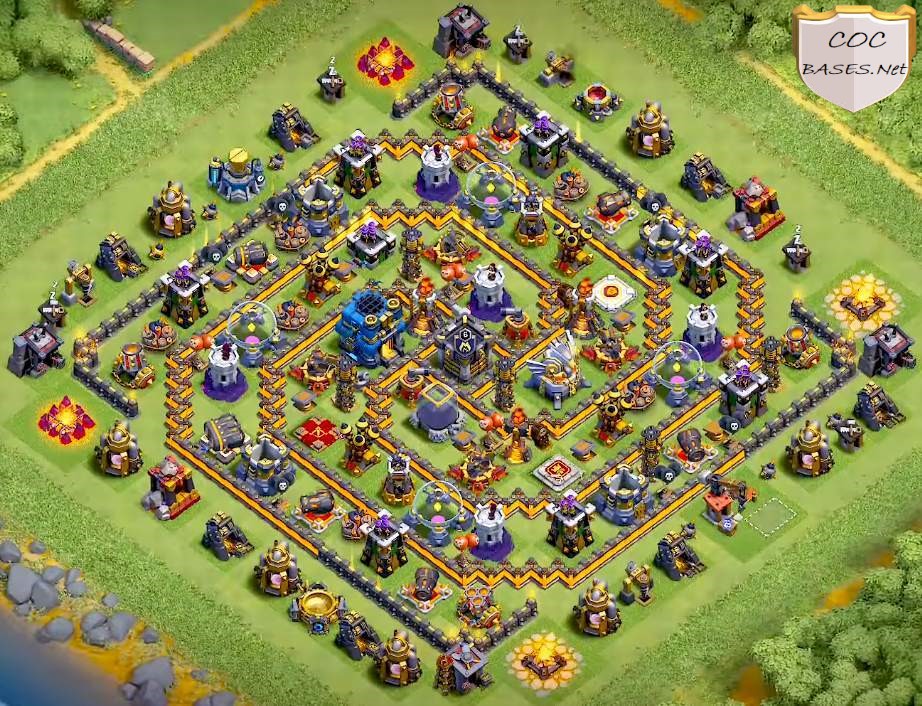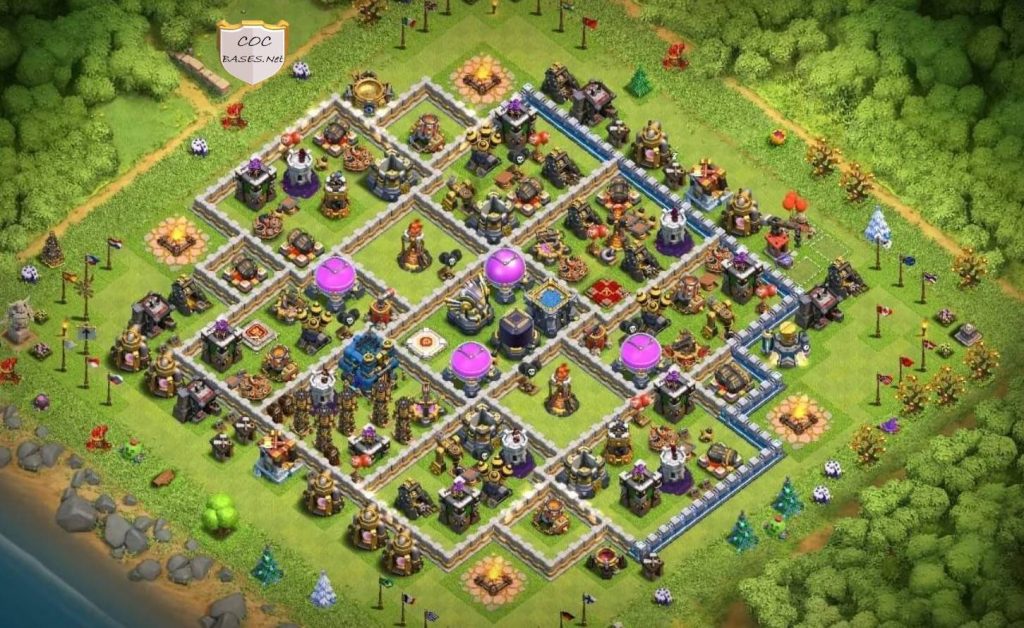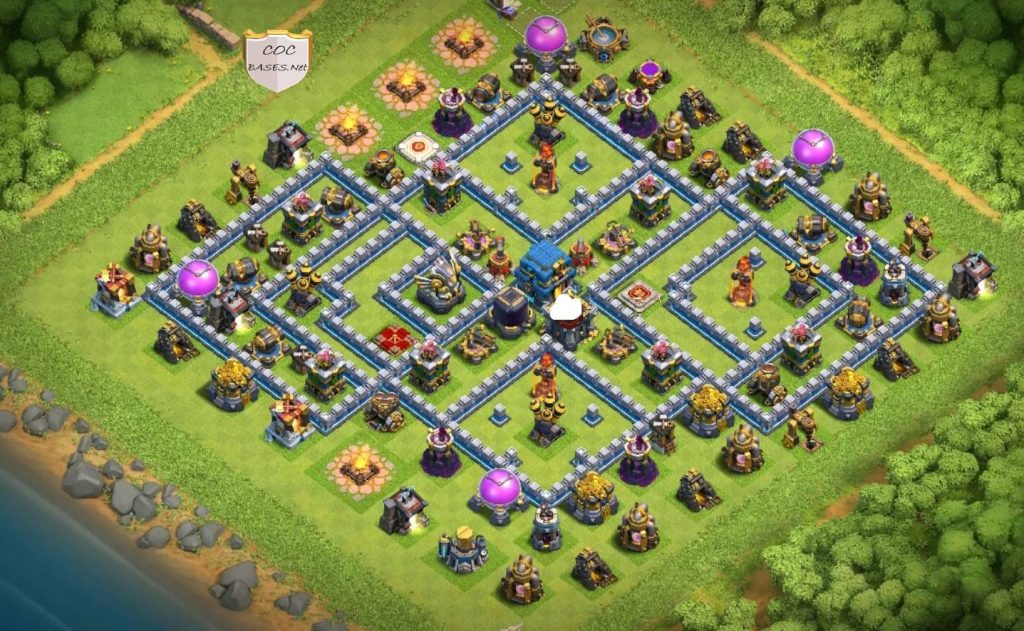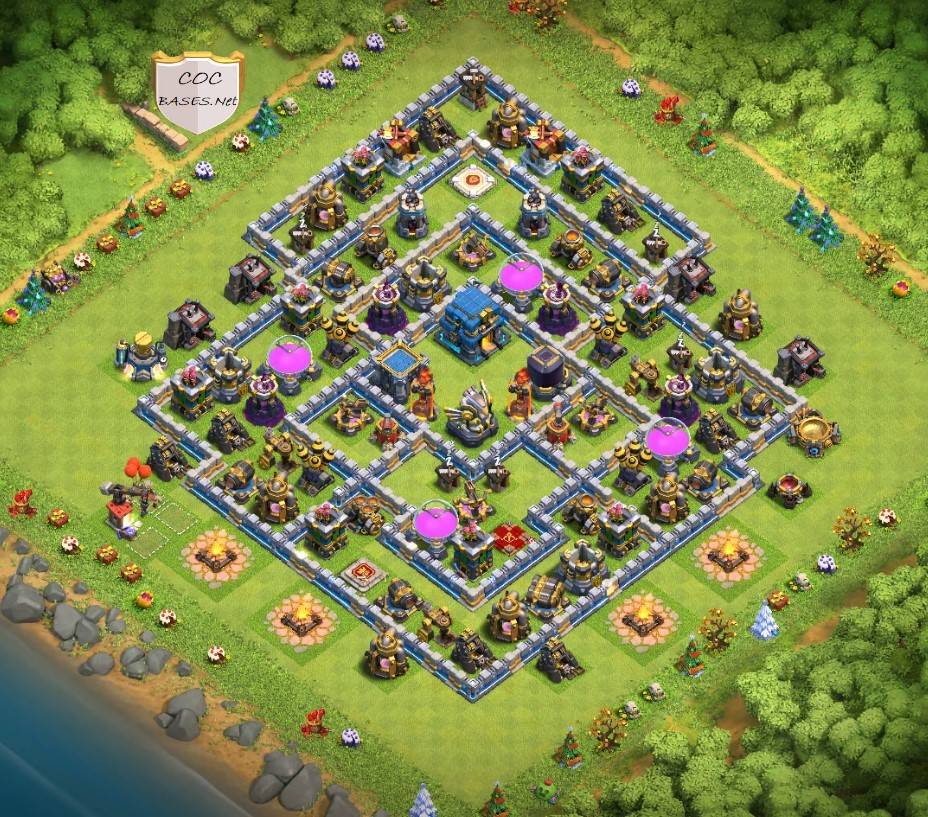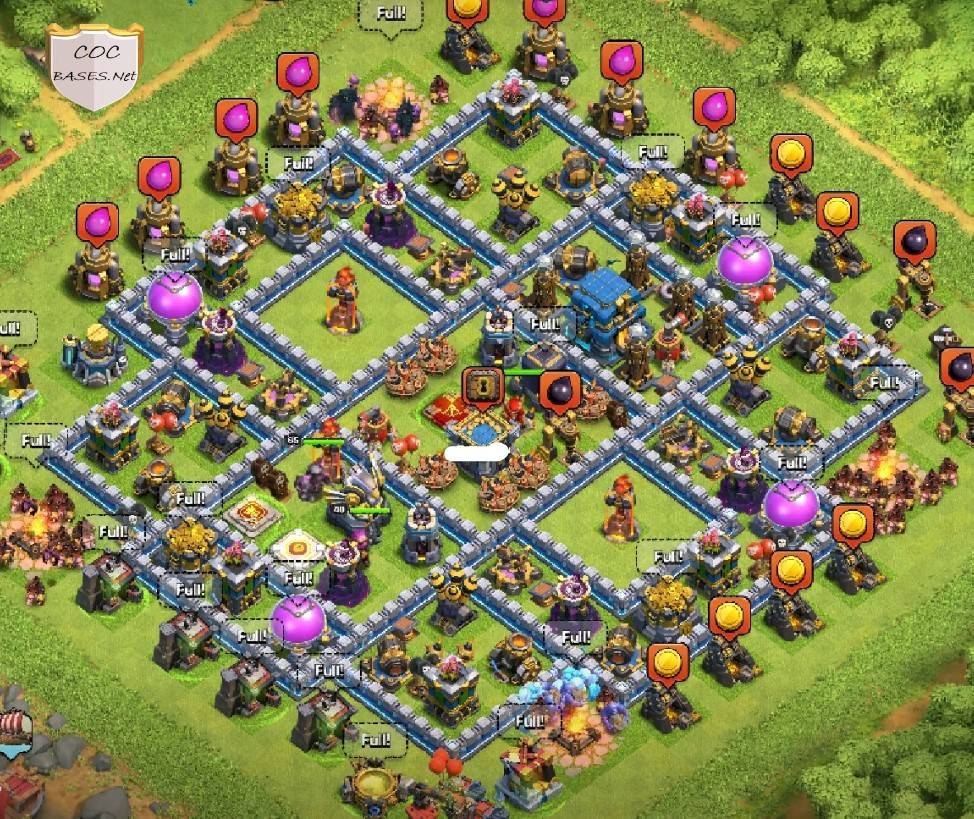 COC Town Hall 12 Hybrid Defense Base
If you want a creative hybrid base for your clan then this one is best to be built. It is a maze design that looks very attractive and is very effective as well. The maze hybrid base layout contains all the defense buildings, resource buildings, army buildings in each layer of the maze. The Town Hall is centralized to be protected with walls and the army surrounding it.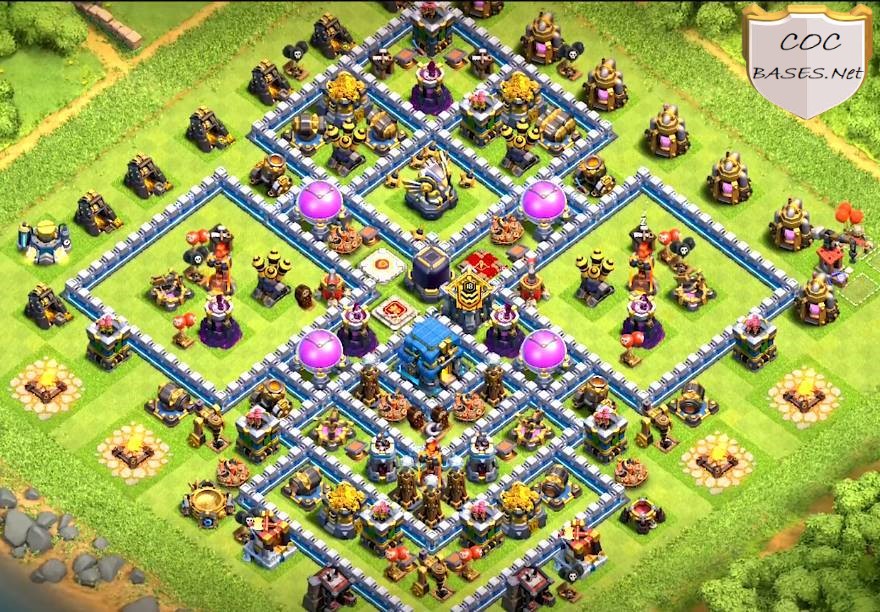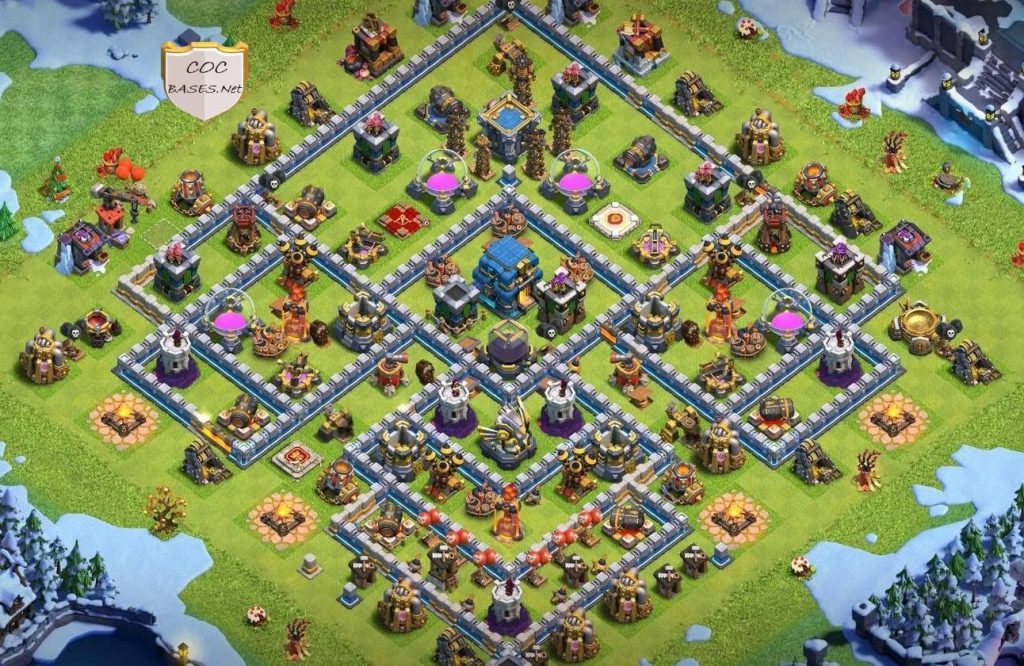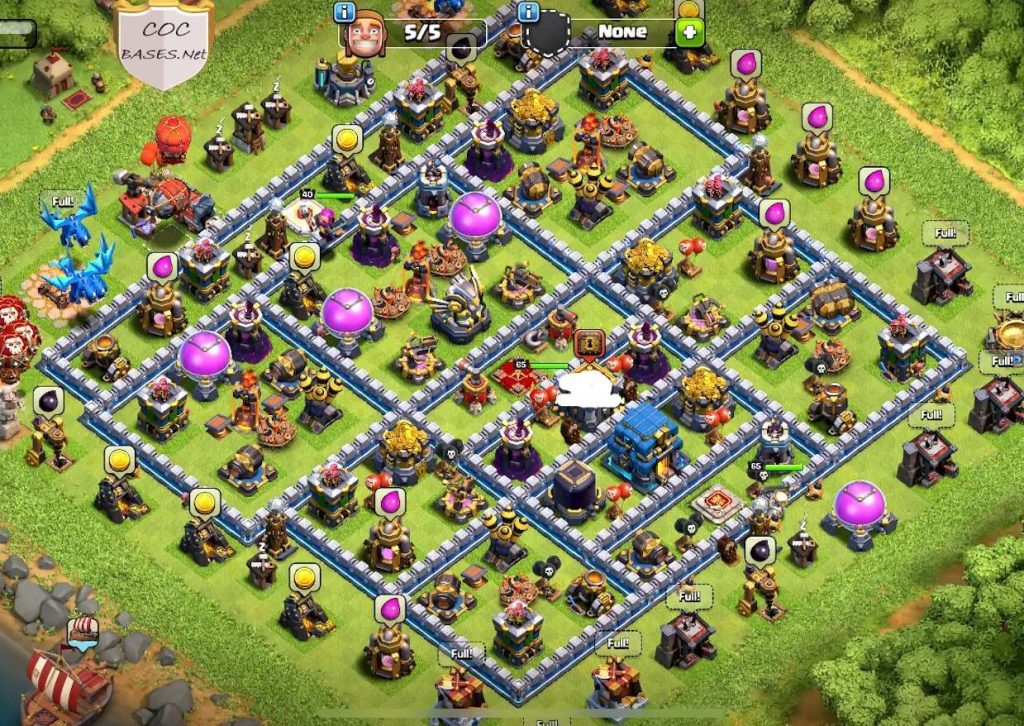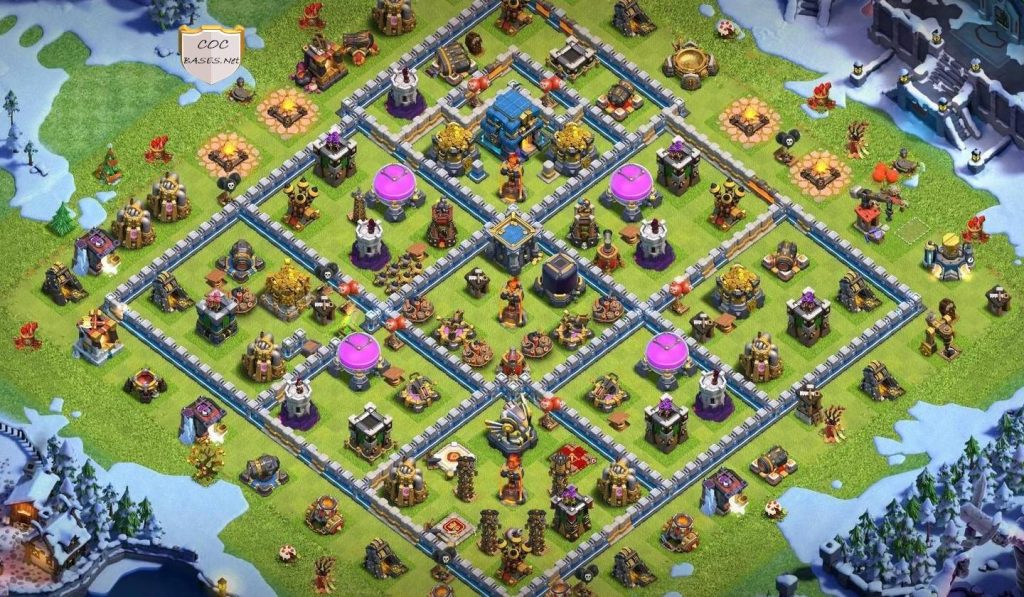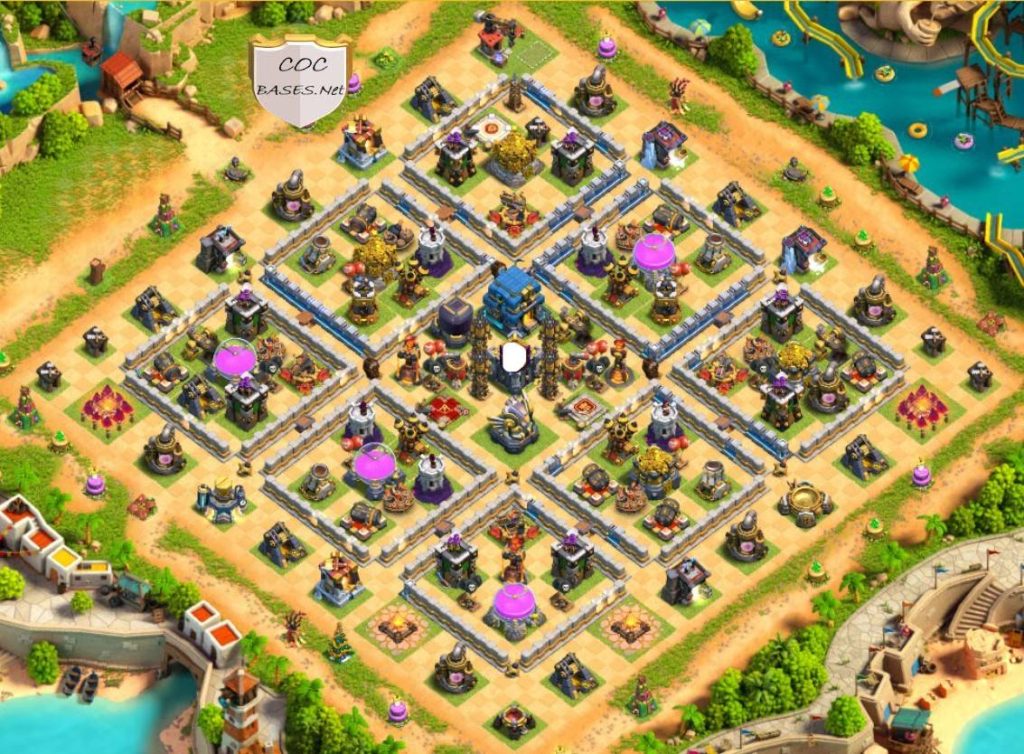 Clash of Clans Town Hall 12 Hybrid Base Anti 2 Stars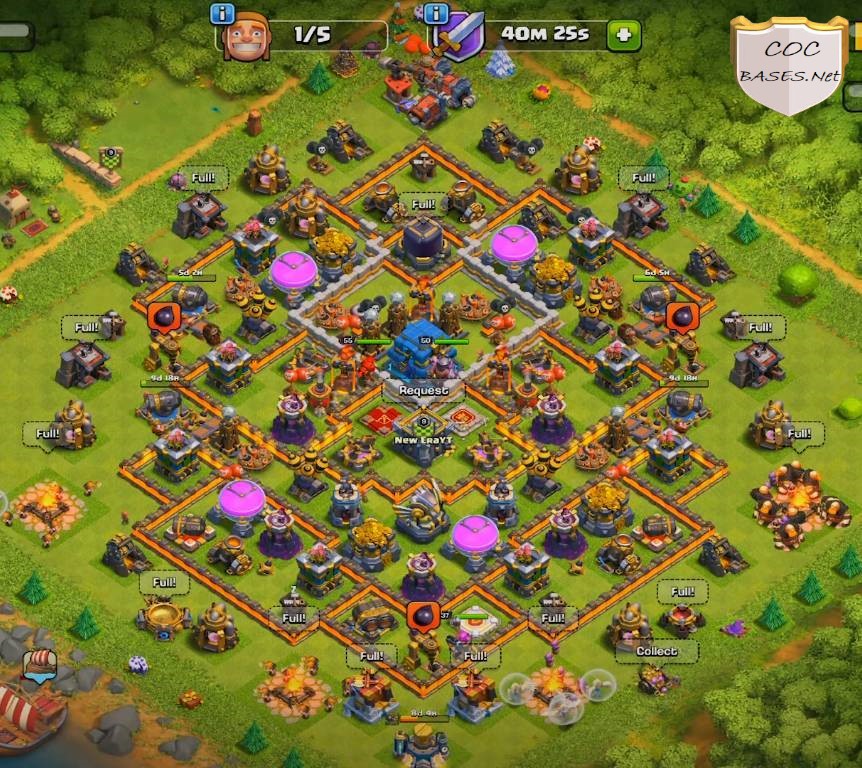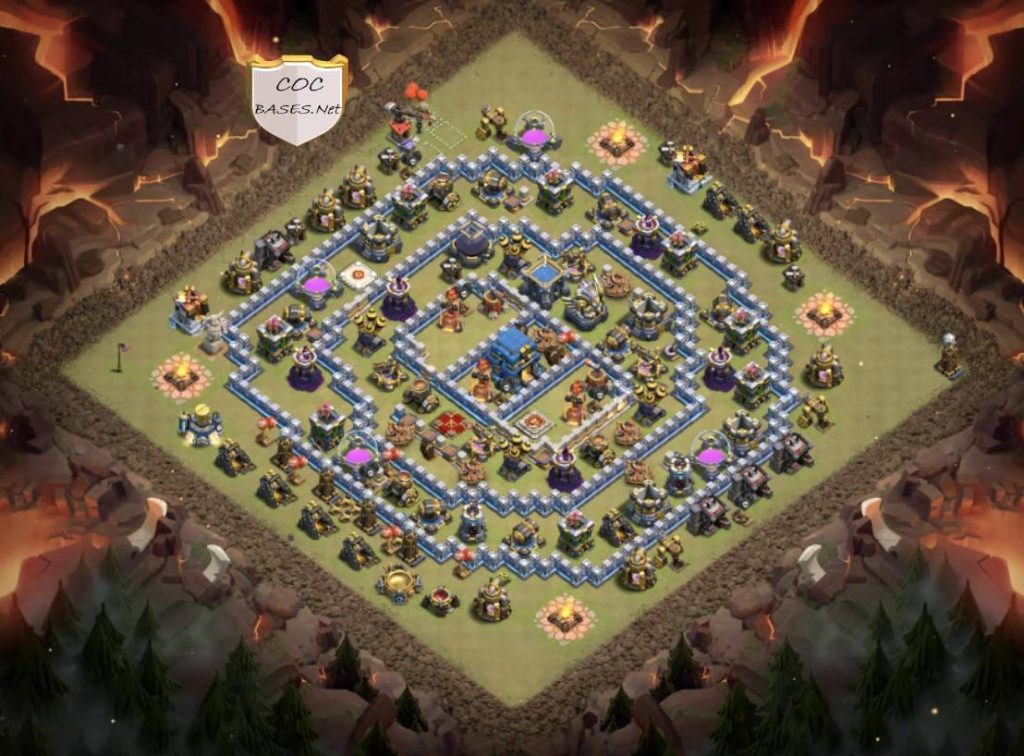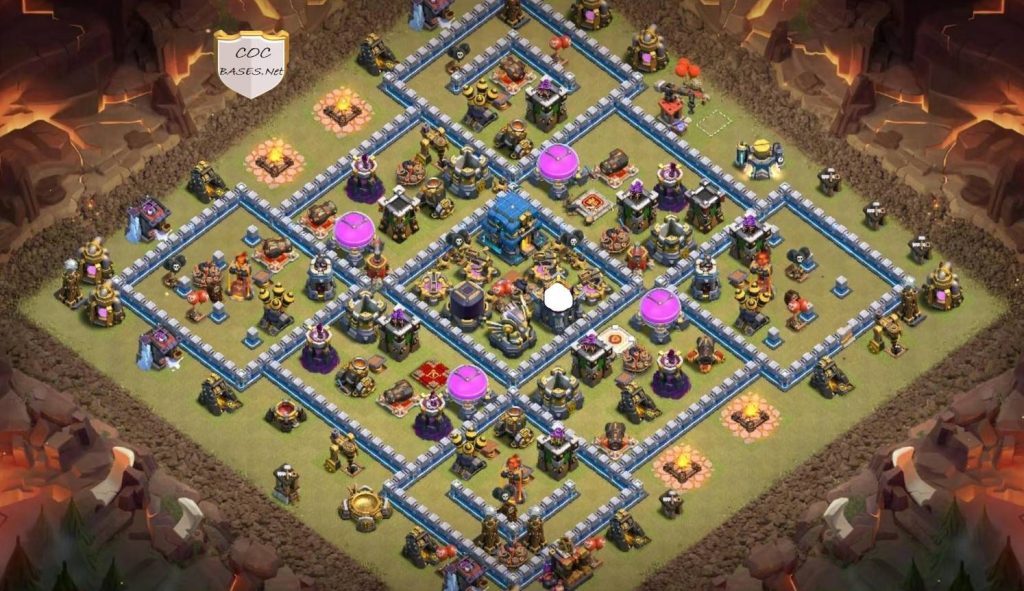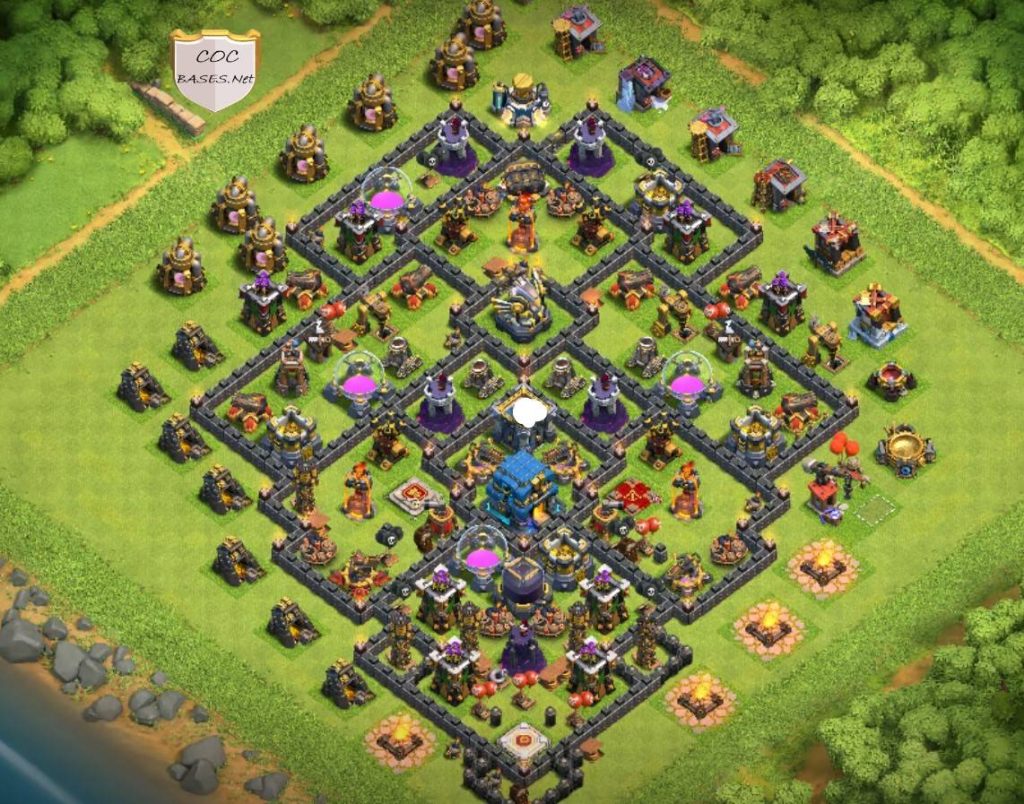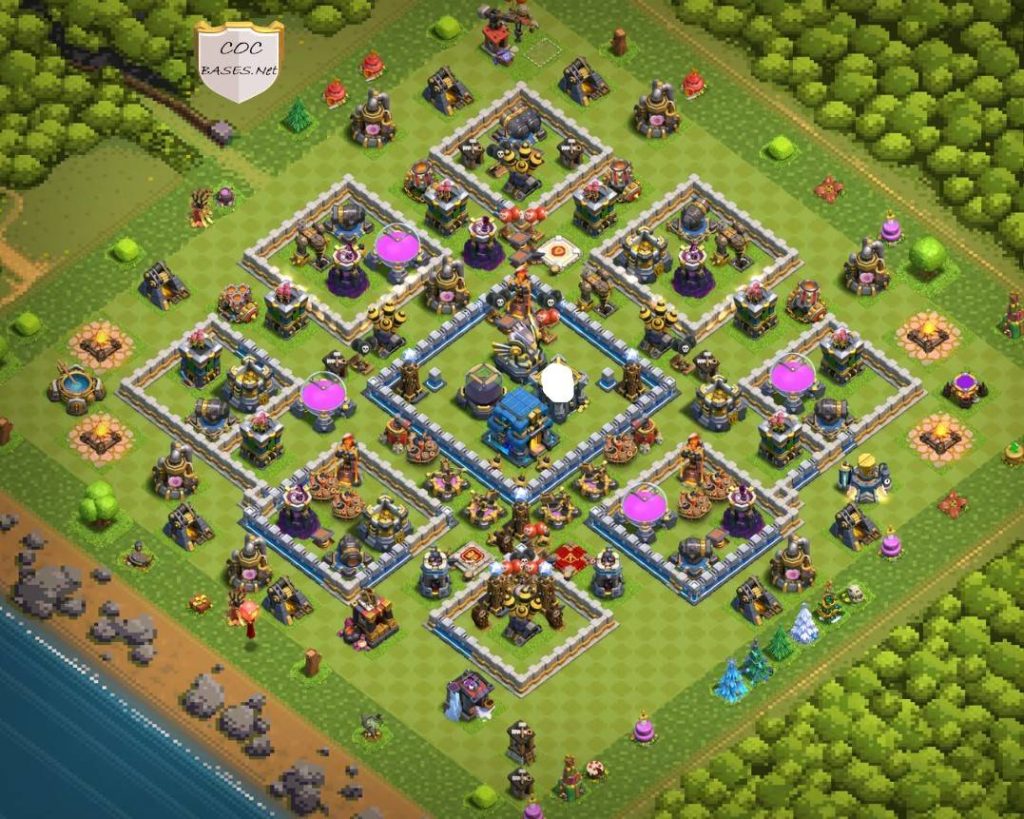 TH12 Hybrid/War Base Anti Everything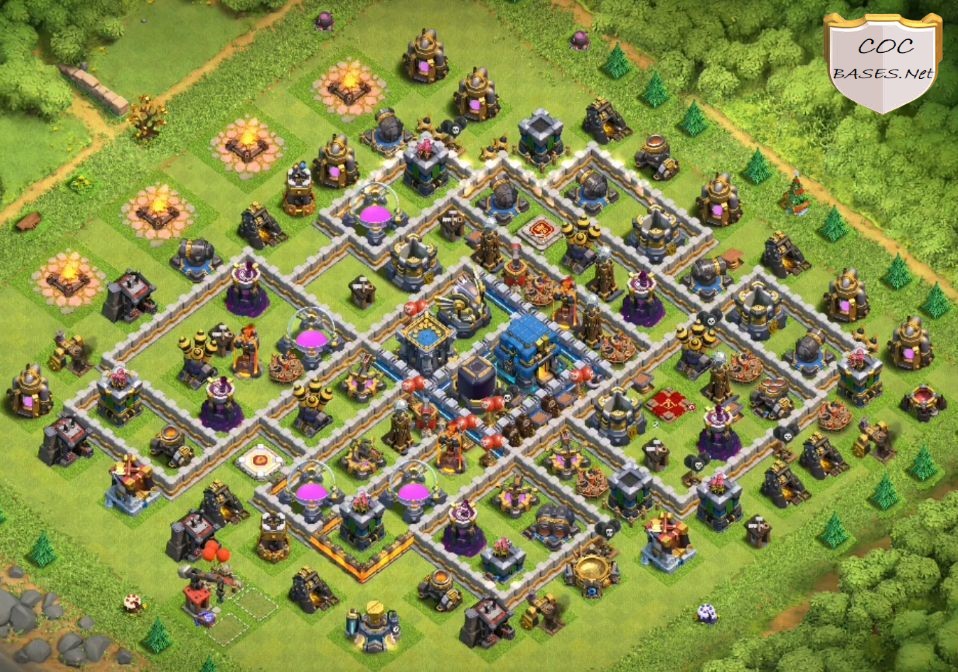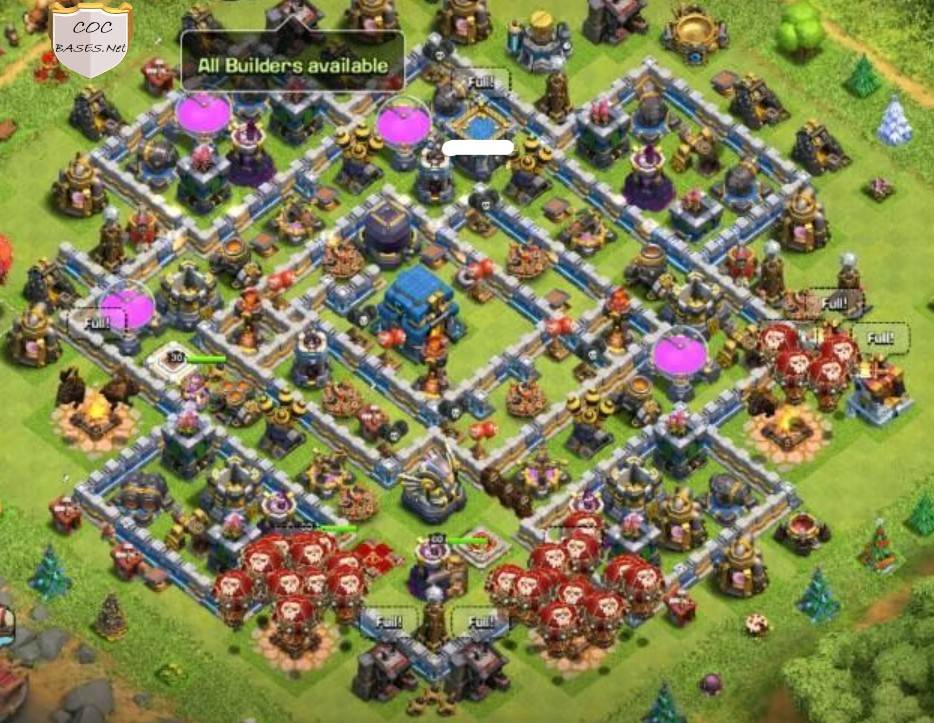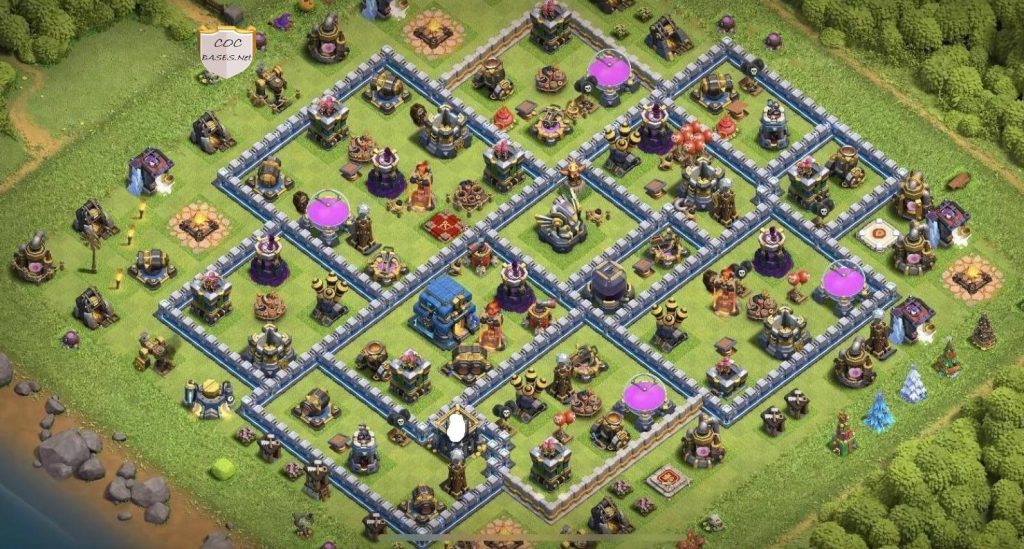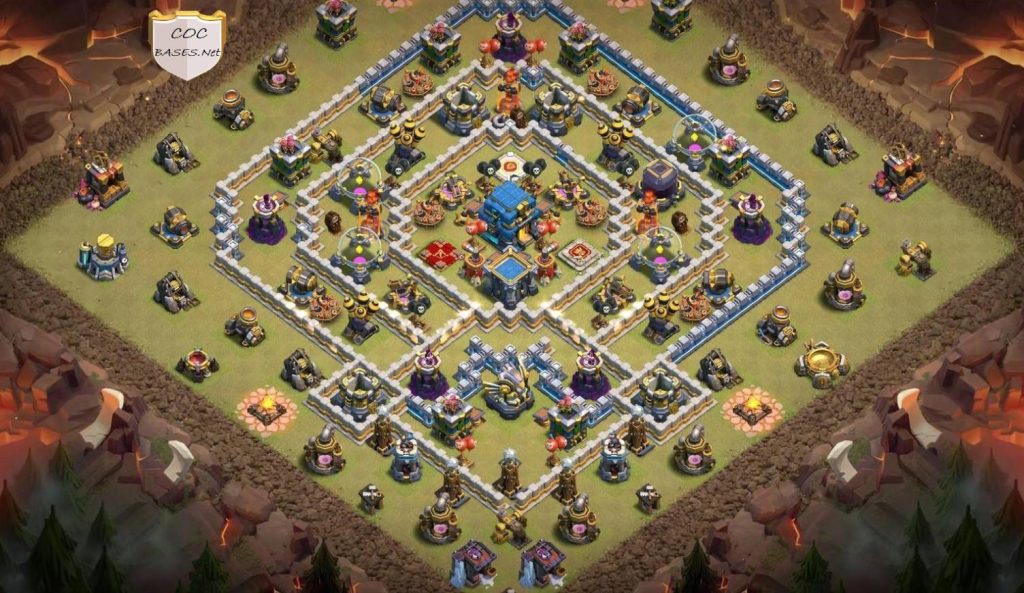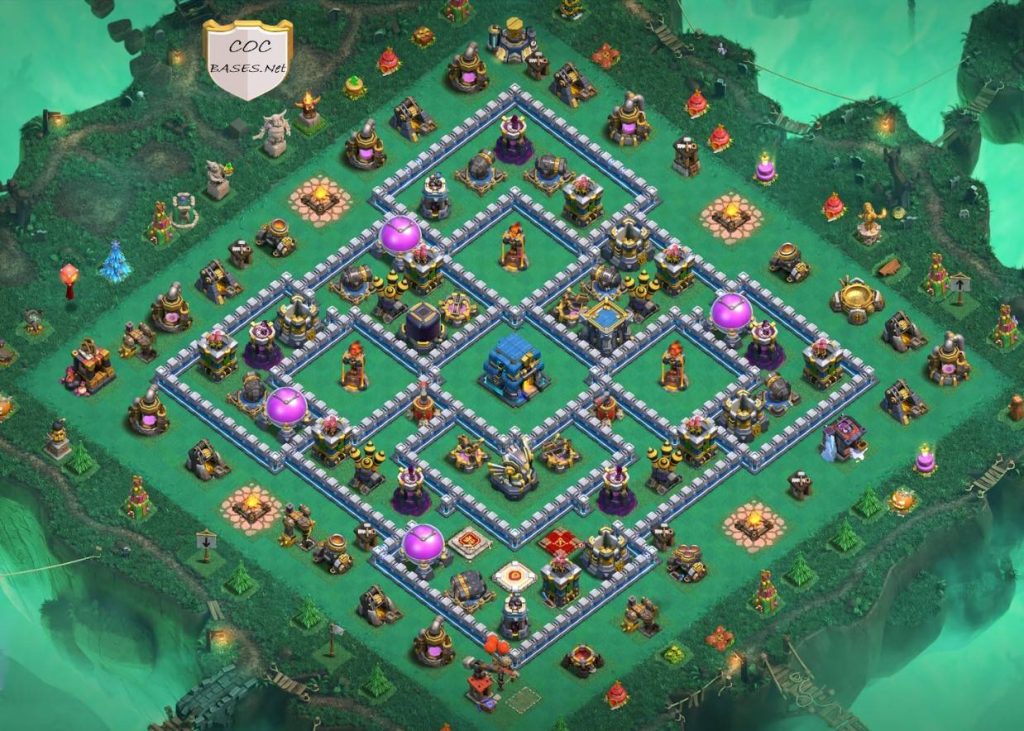 TH12 Hybrid/Farming Base 2023
If you have fewer walls and still want your th12 hybrid base links to look attractive, then this is a very creative way to build your base. This base also has a heavy army saving the resource building and Town Hall. Placed in such a way, that opponent needs high energy and force to enter the clan. The full clan is also covered with defense buildings.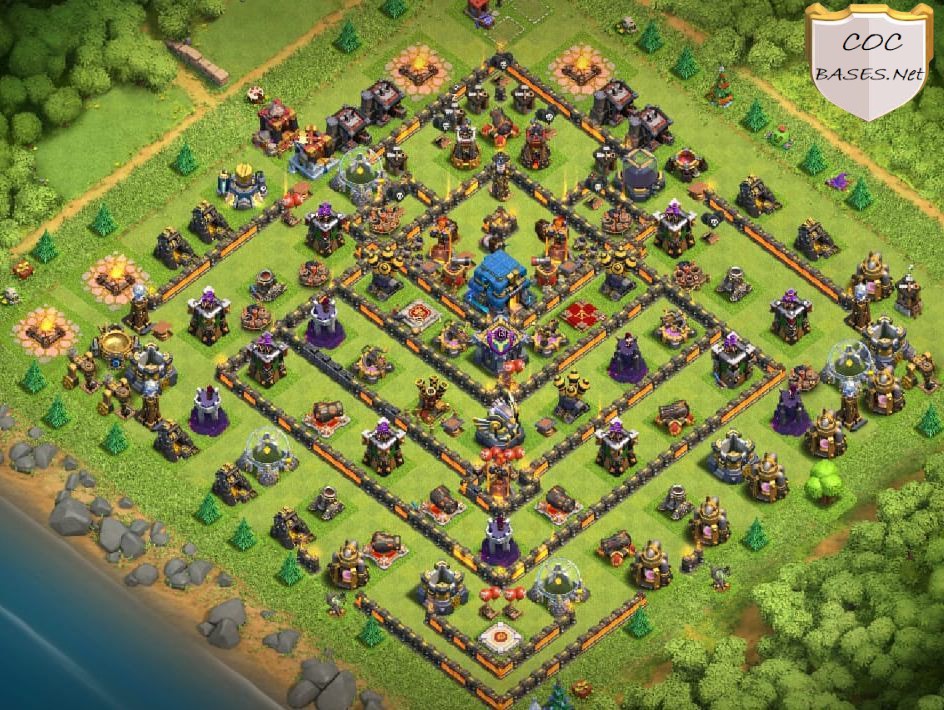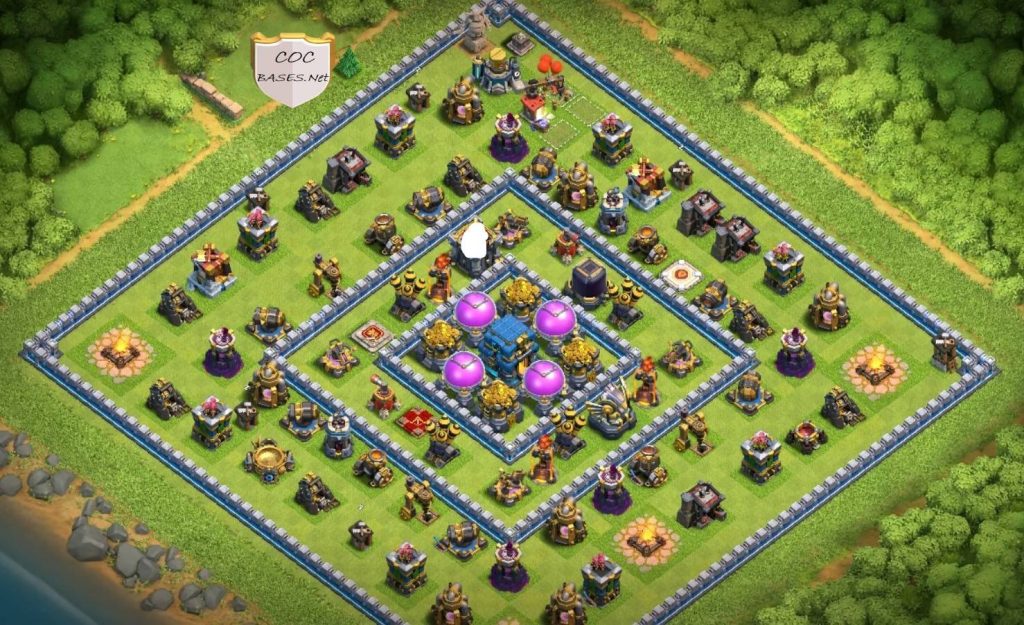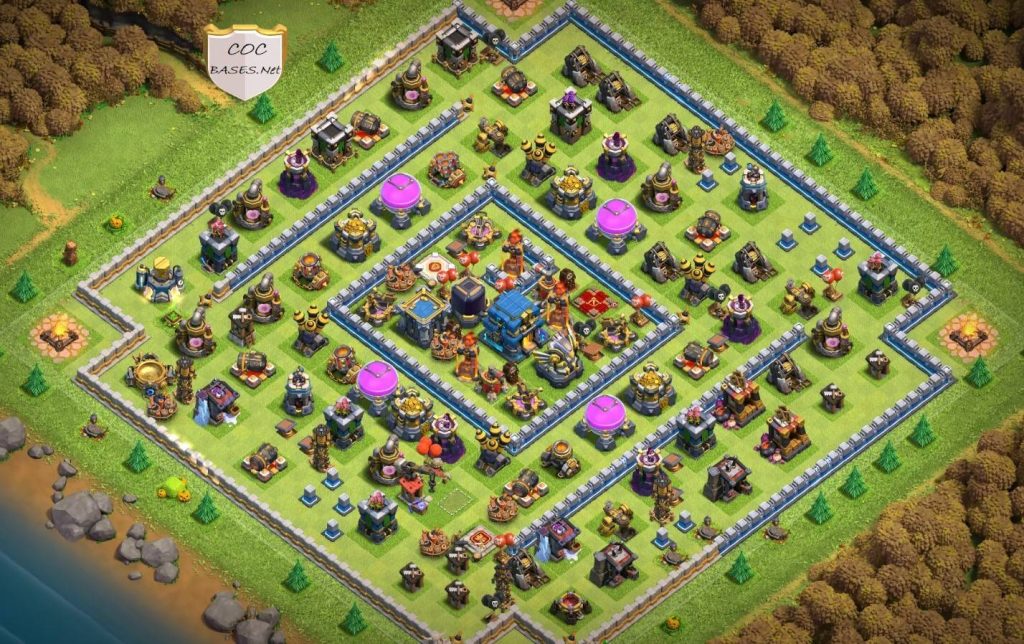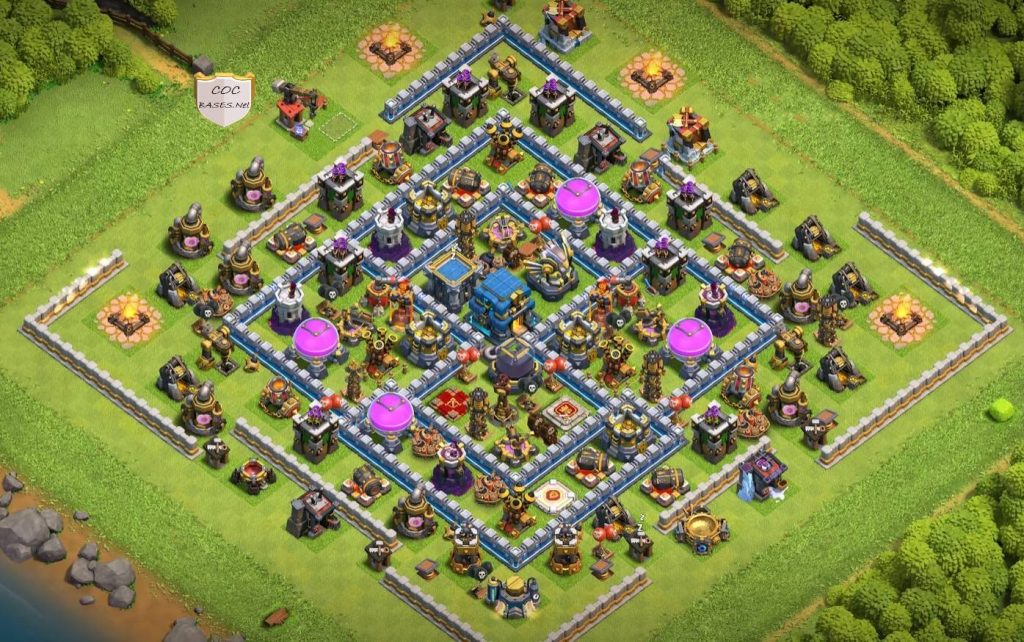 COC Anti 1 Star Town Hall 12 Hybrid Base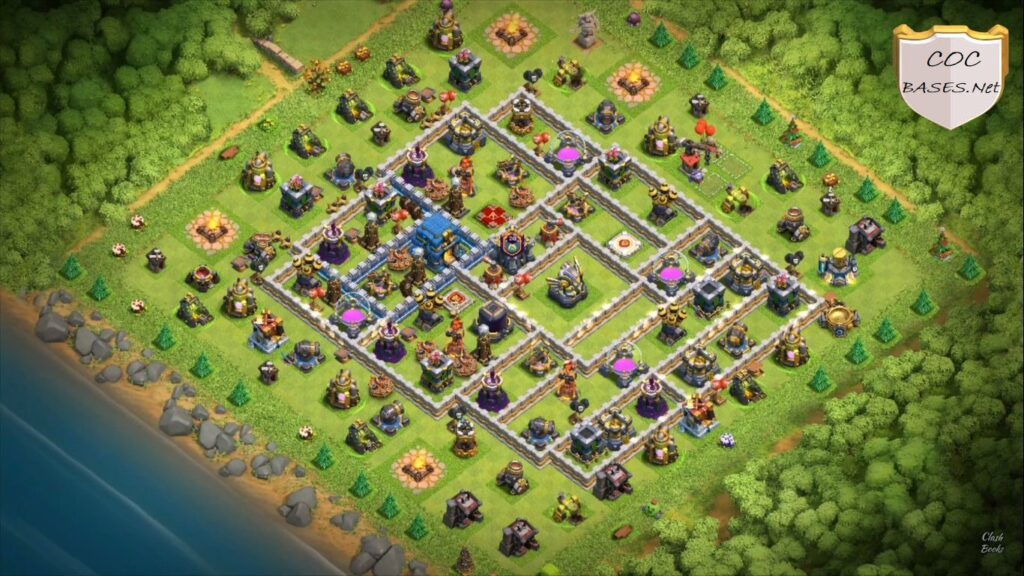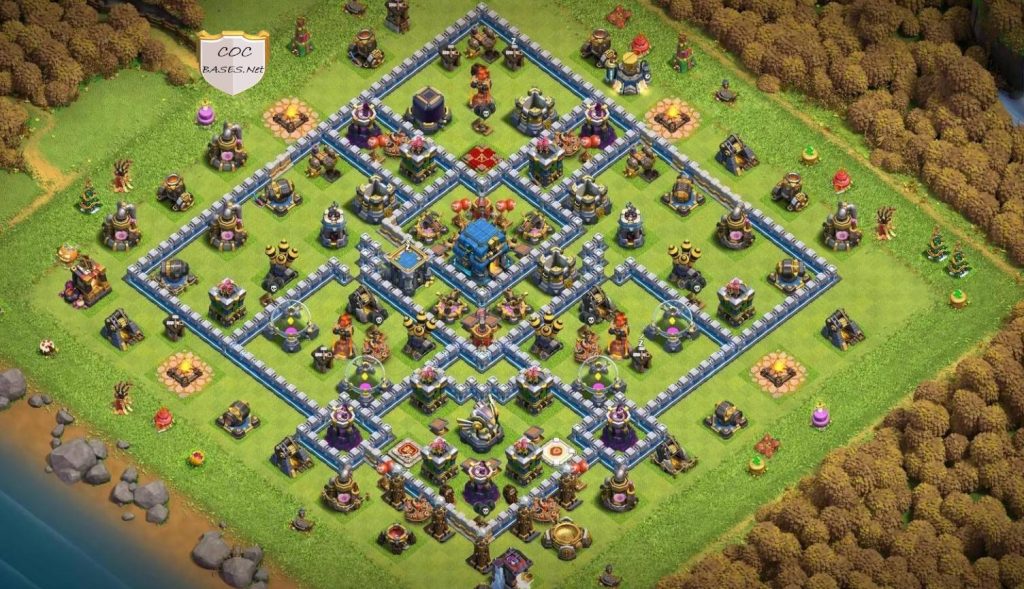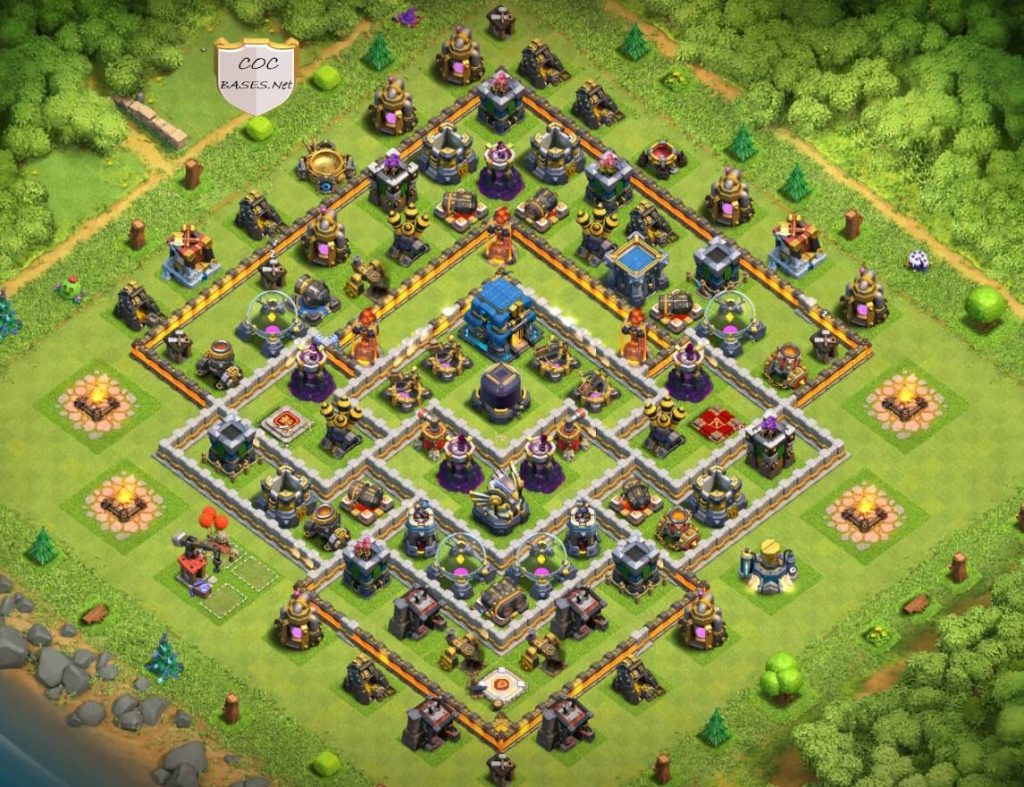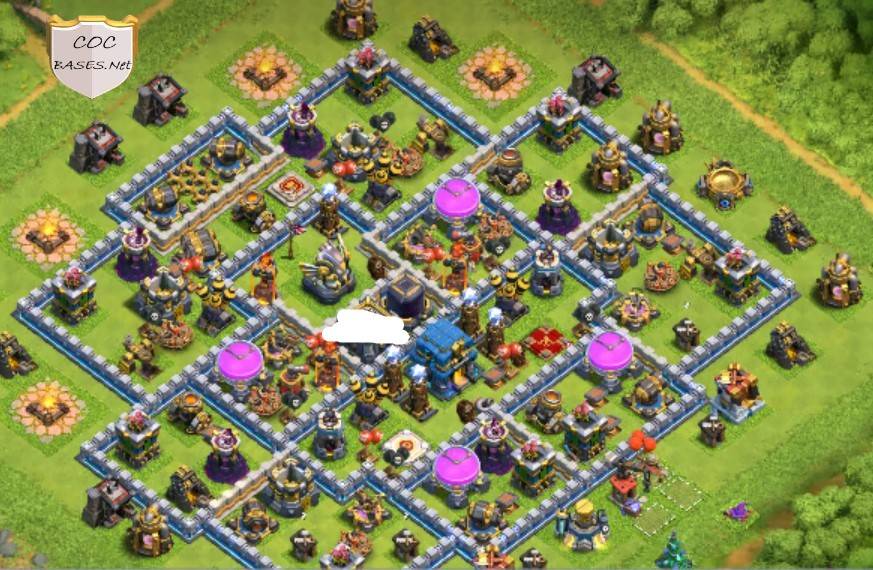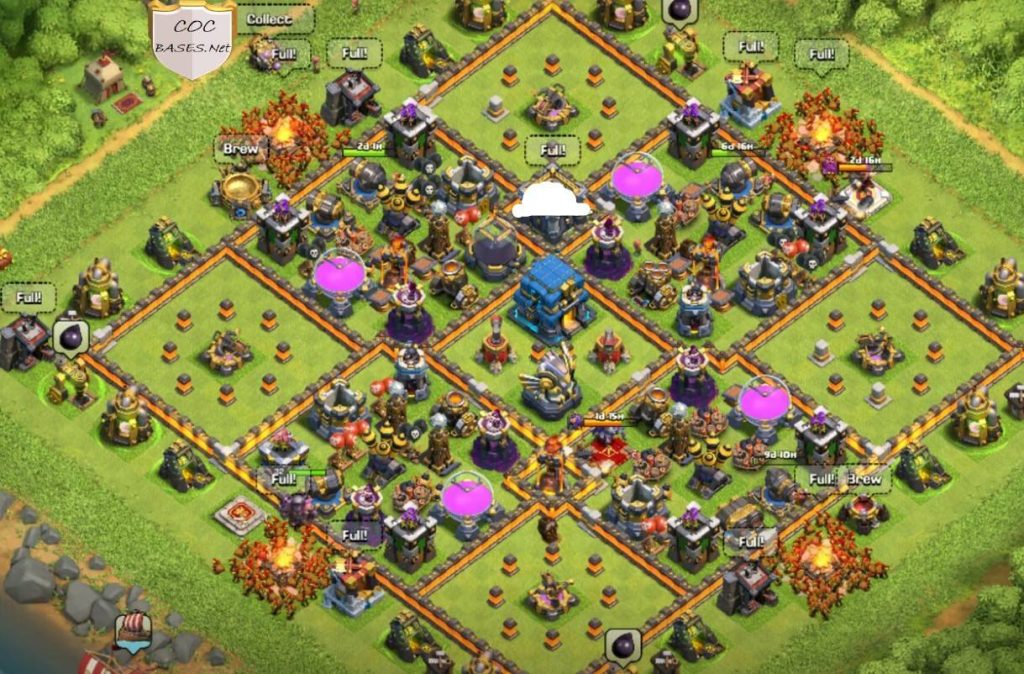 Hybrid Base Trophy Pushing 2023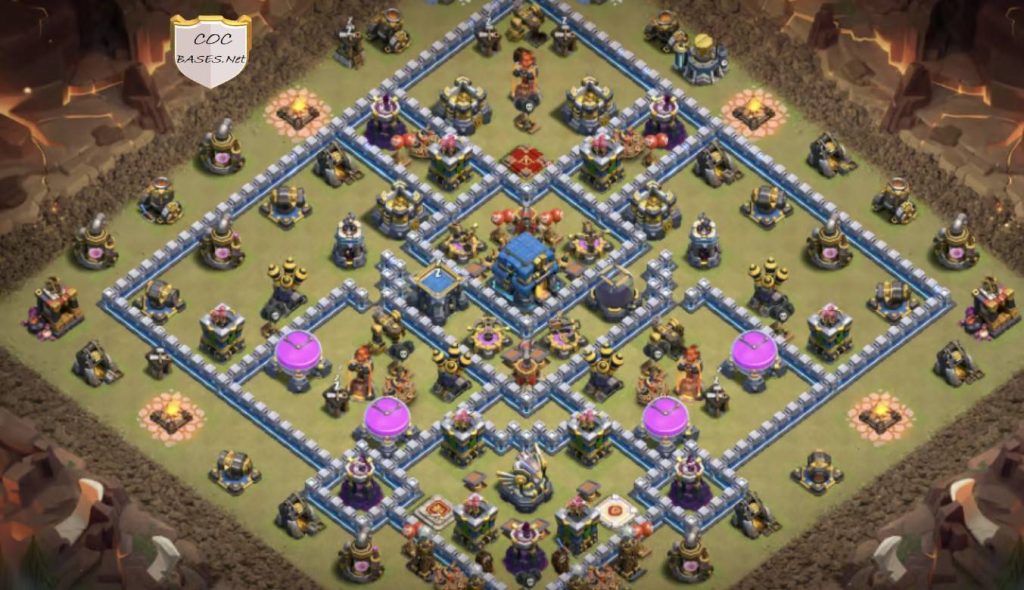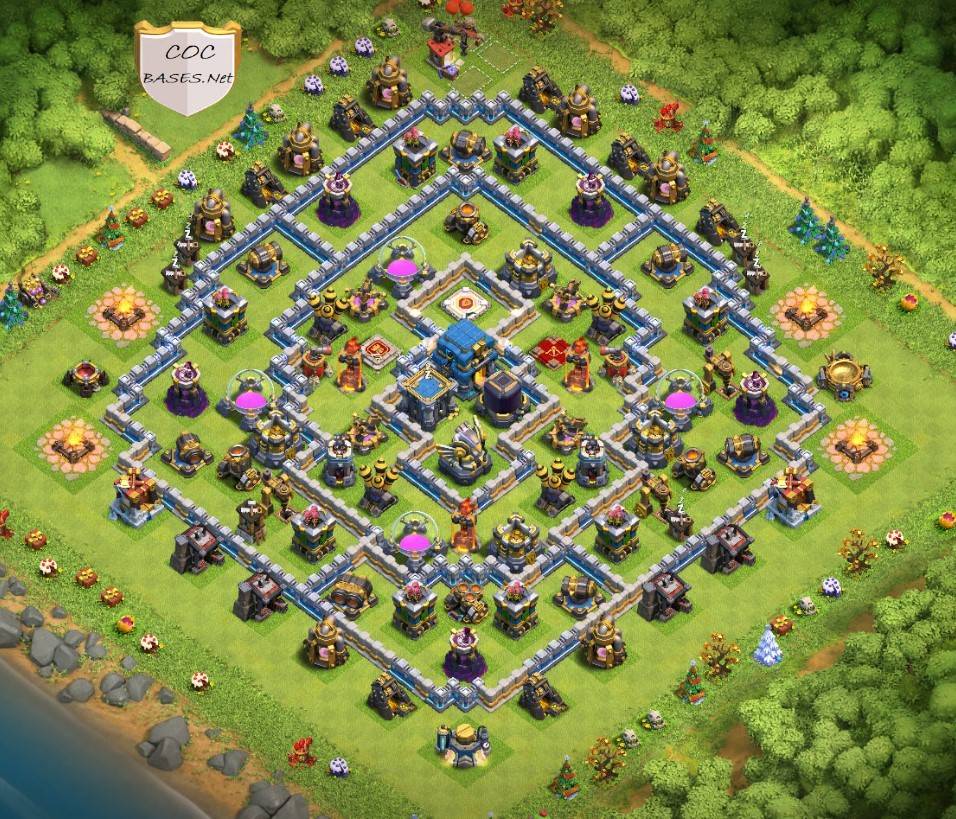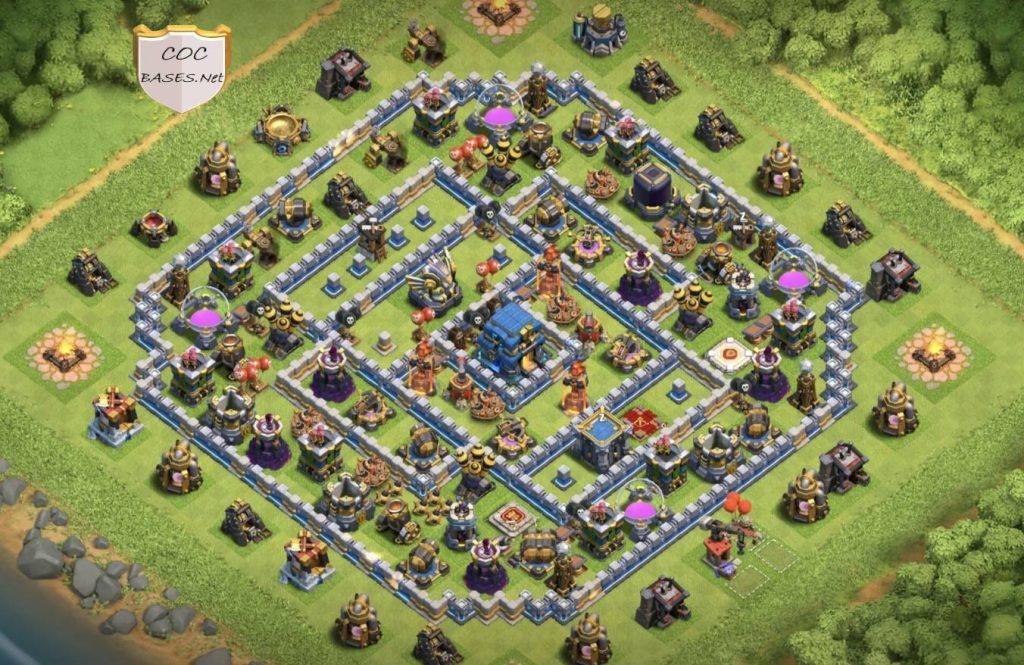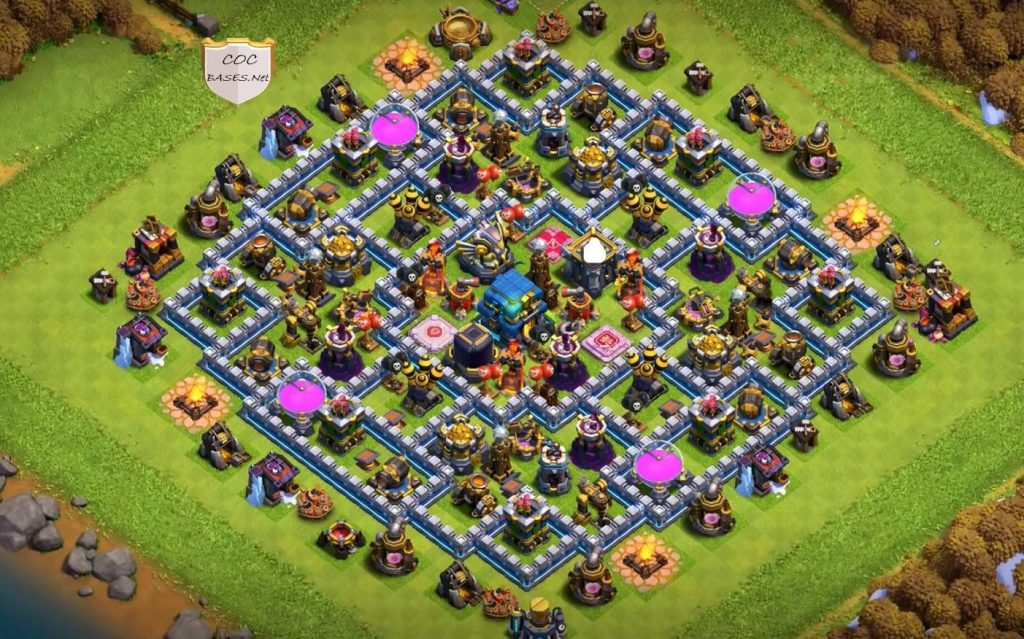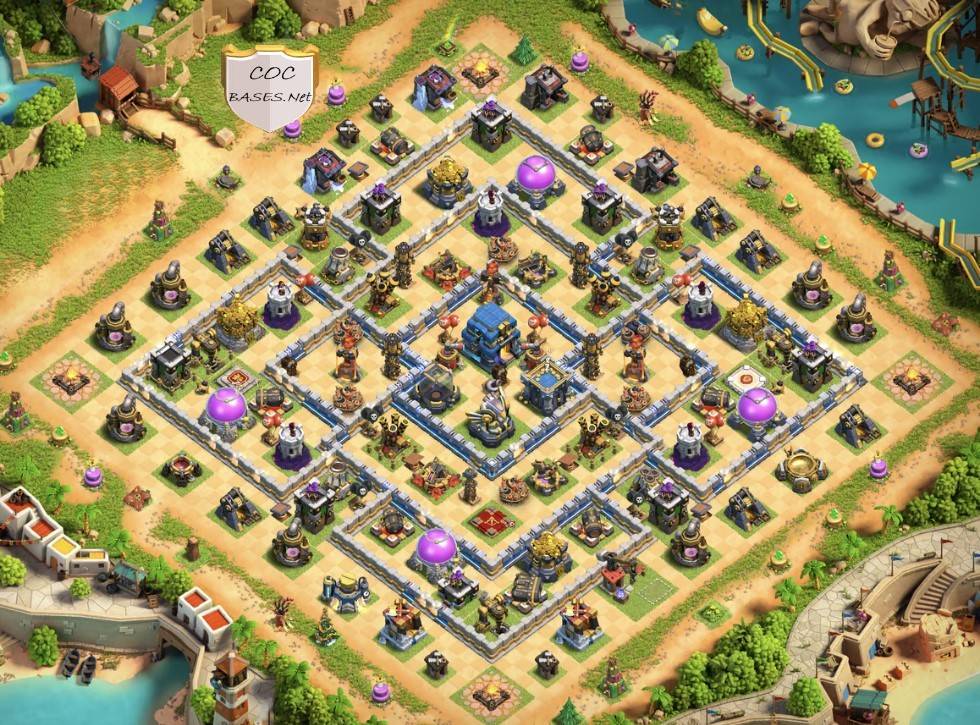 COC TH12 Hybrid Base Layout Link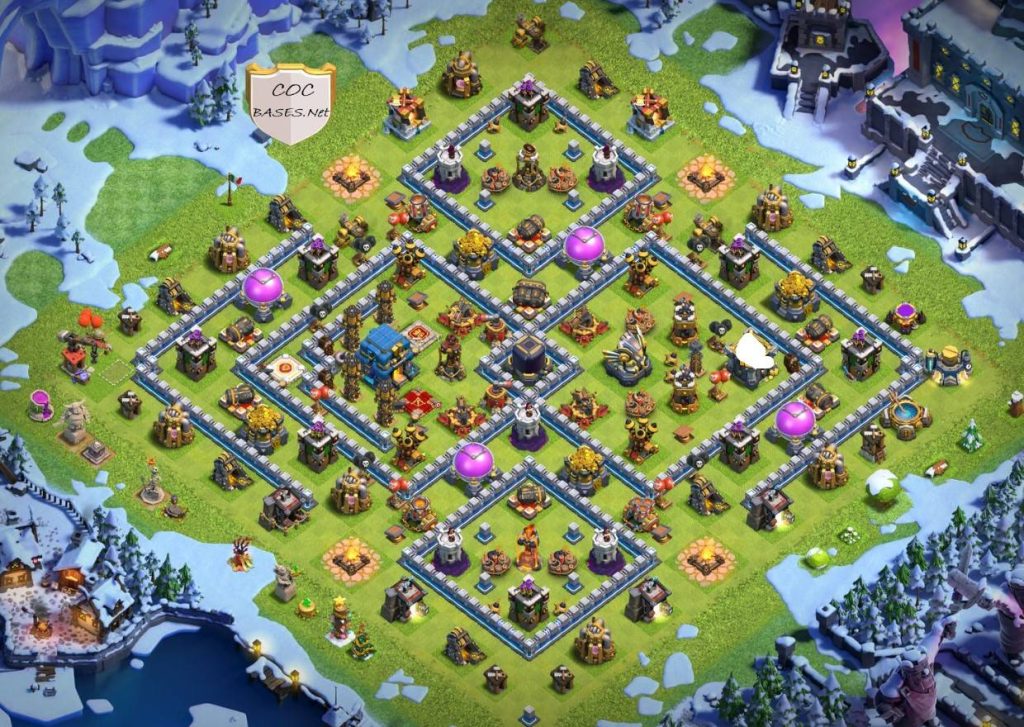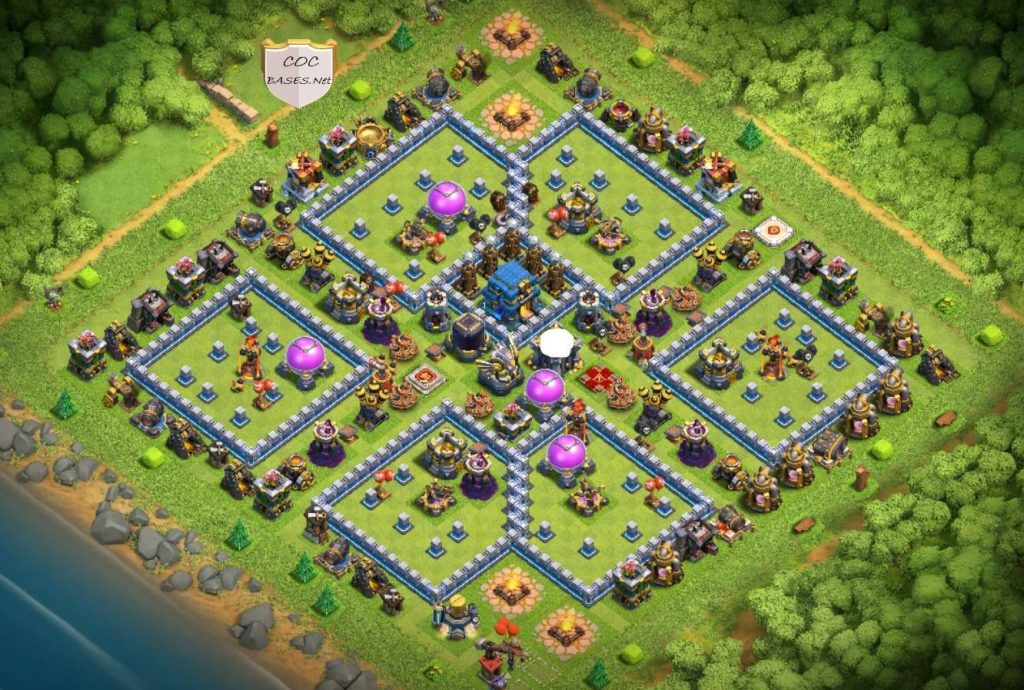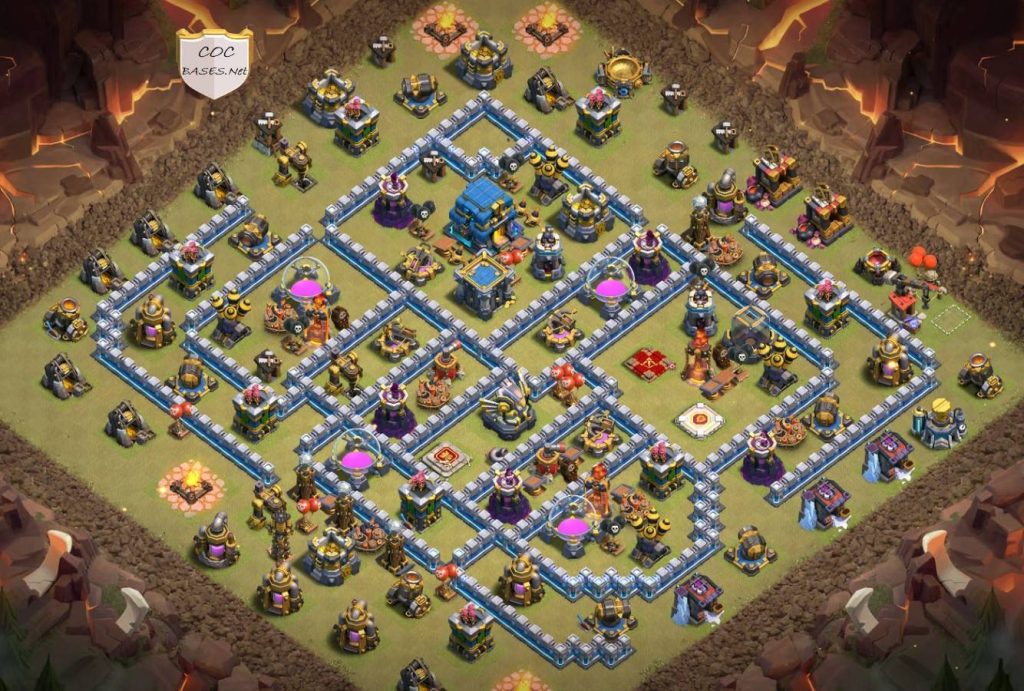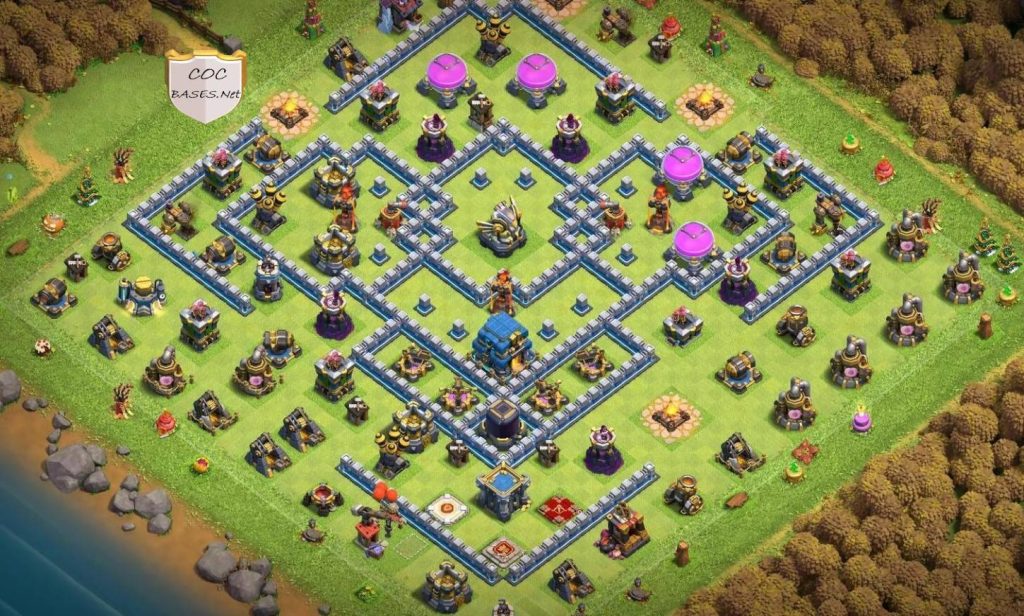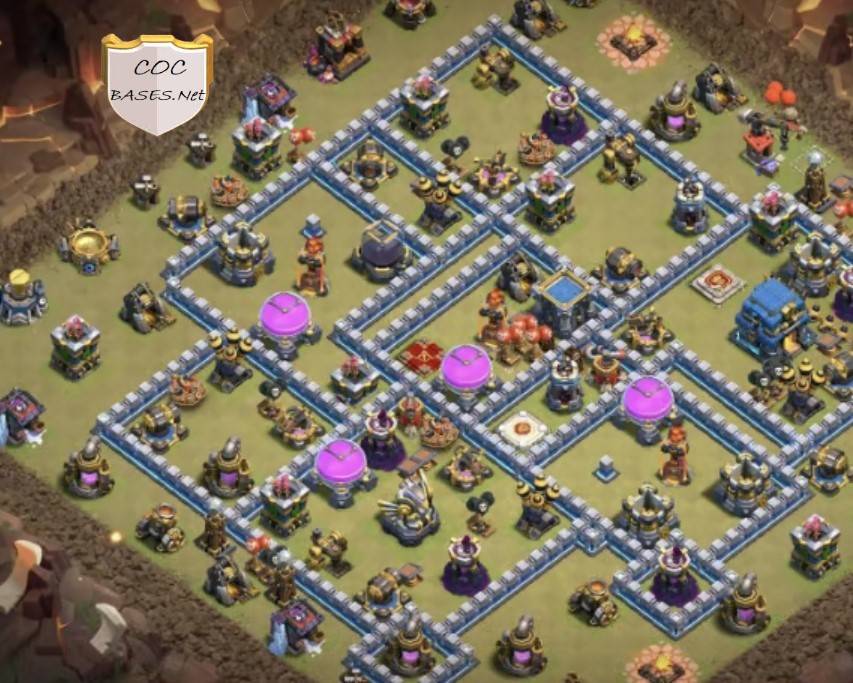 Hybrid Base Town Hall 12 Copy Link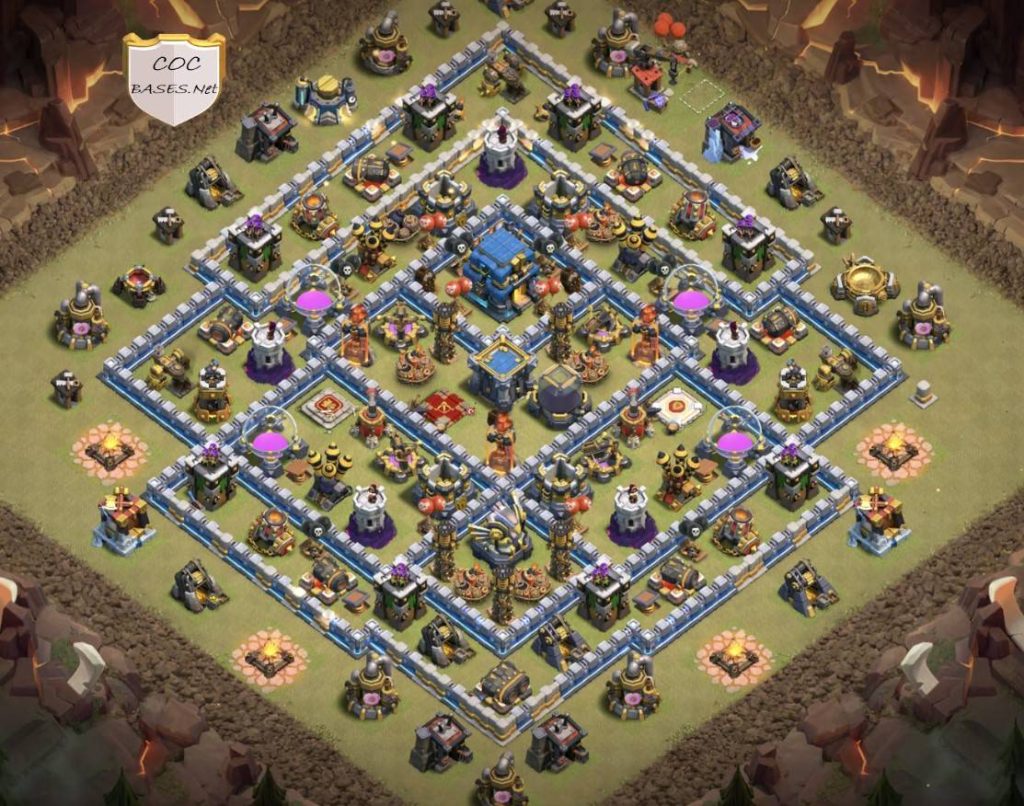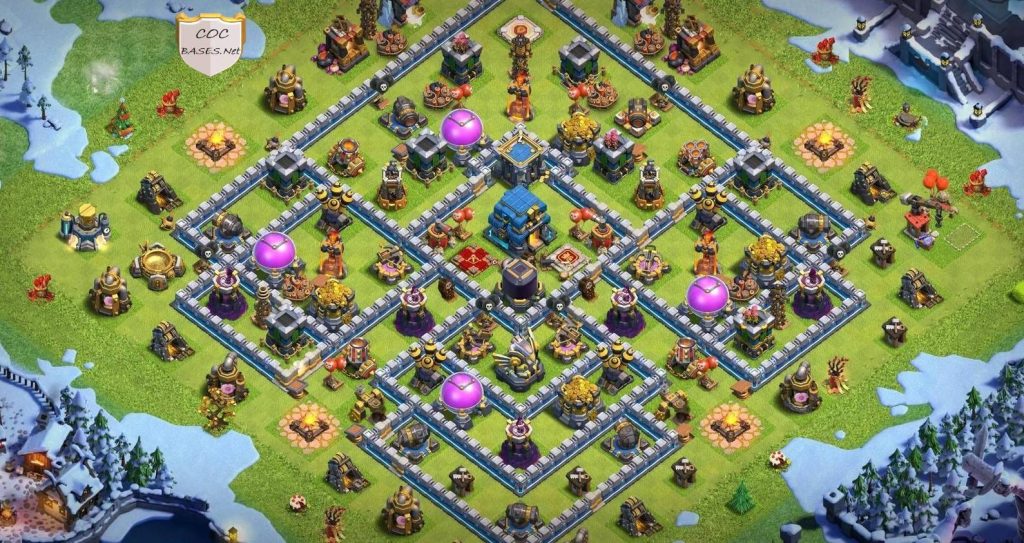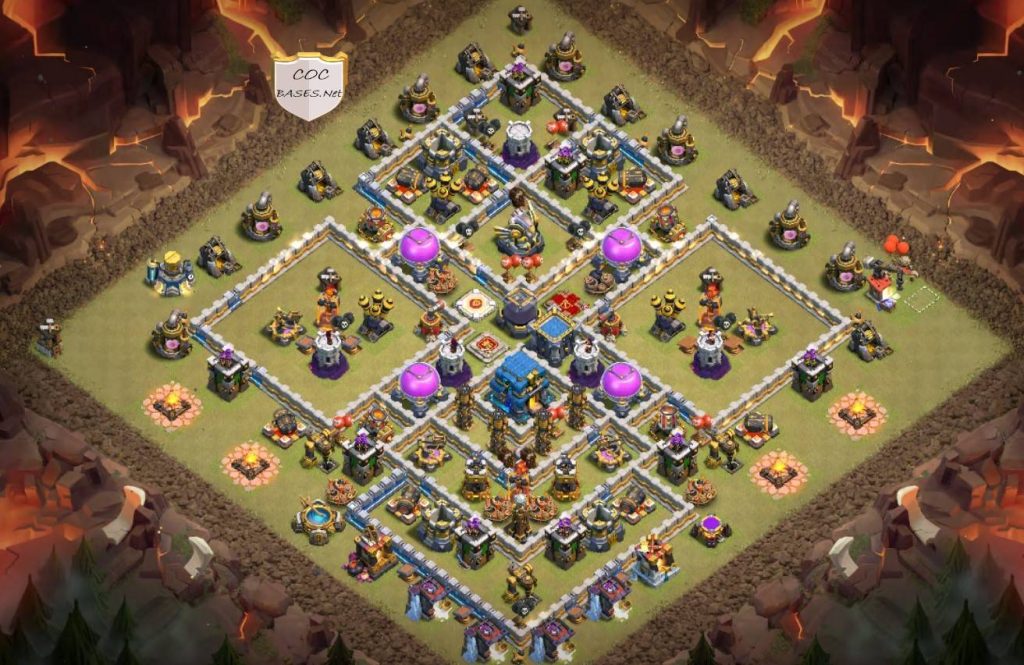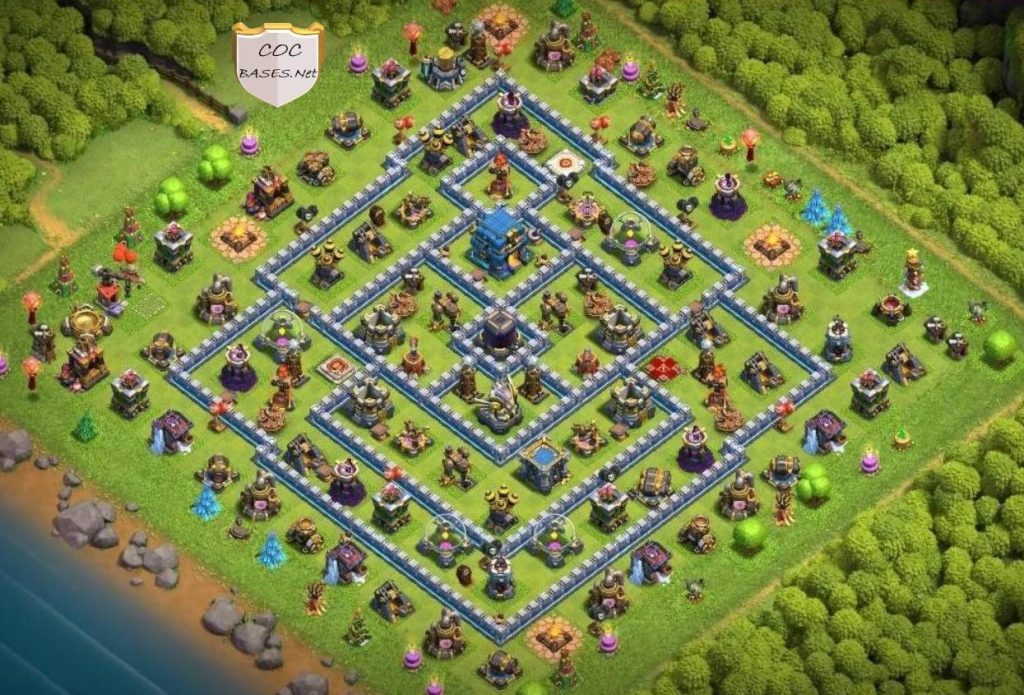 Conclusion
In this best TH-12 hybrid base links guide, we have mentioned some th12 hybrid base links. Making base is a hard thing to do but if you have good copy TH12 base designs, then the process becomes much easy. I hope you will like these effective Town Hall hybrid base designs. Check out more coc bases on cocbases.net
More Articles
th13 hybrid base anti everything
clash of clans th12 farming base