In the game clash of clans, the main theme is to gain more stars to make a difference, by destroying the opponent's village or by saving one's clan. Town hall 10 is an amazing level with a lot of thrill and new features. The main objective of the game is to build a well strategic base that is tough for opponents to destroy. The best th10 level has some finest tactics to deal with defending and attacking. For best th10 trophy base, it is very important to gain trophies. You have to build a trophy coc base layout keeping in mind some amazing strategies.
Best TH10 Trophy Base 2023
Firstly, more section in the base means the more secure your base is. With each level, your strategies become better and better. Secondly, the upgrading of buildings is very important. Which tower you have to upgrade first matters a lot.
Thirdly, the placement of towers and buildings is also very much important as every tower has a range of protection to that range the tower can protect the clan. And you don't have to give any space between ranges, so the whole clan is secure.
Here in this best th10 trophy base guide, we have attached some of the best th10 trophy bases with their description. So, you can make your trophy base design according to your requirements and needs.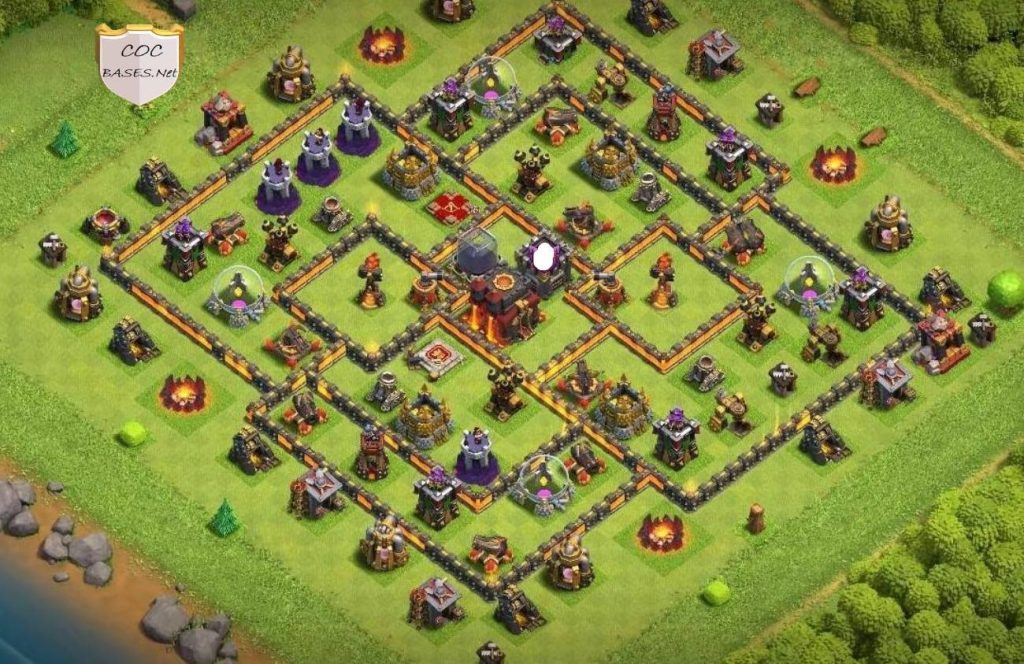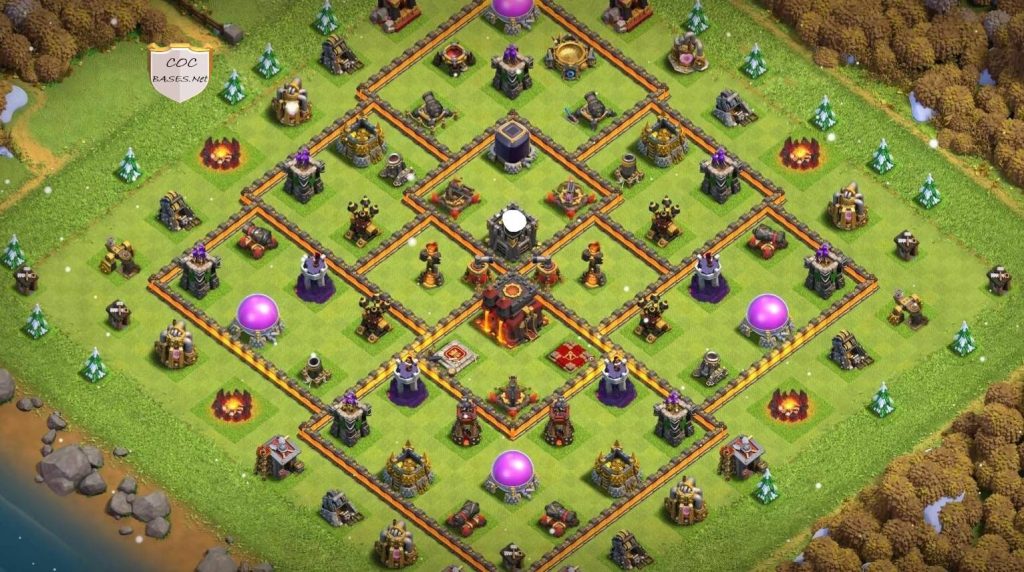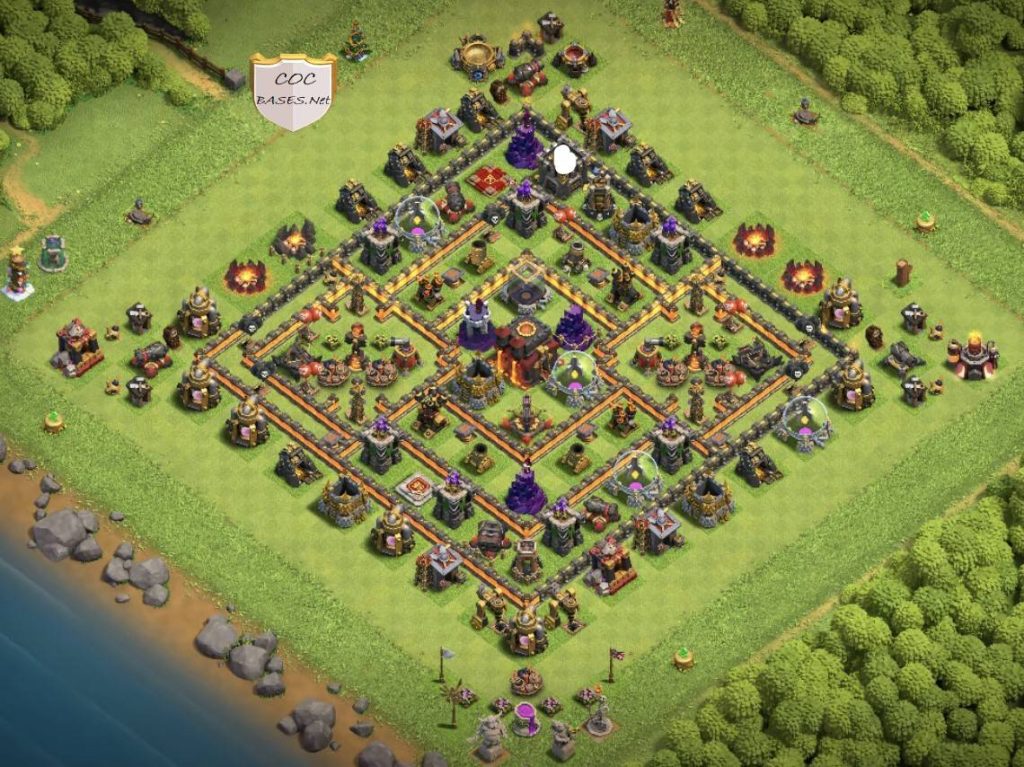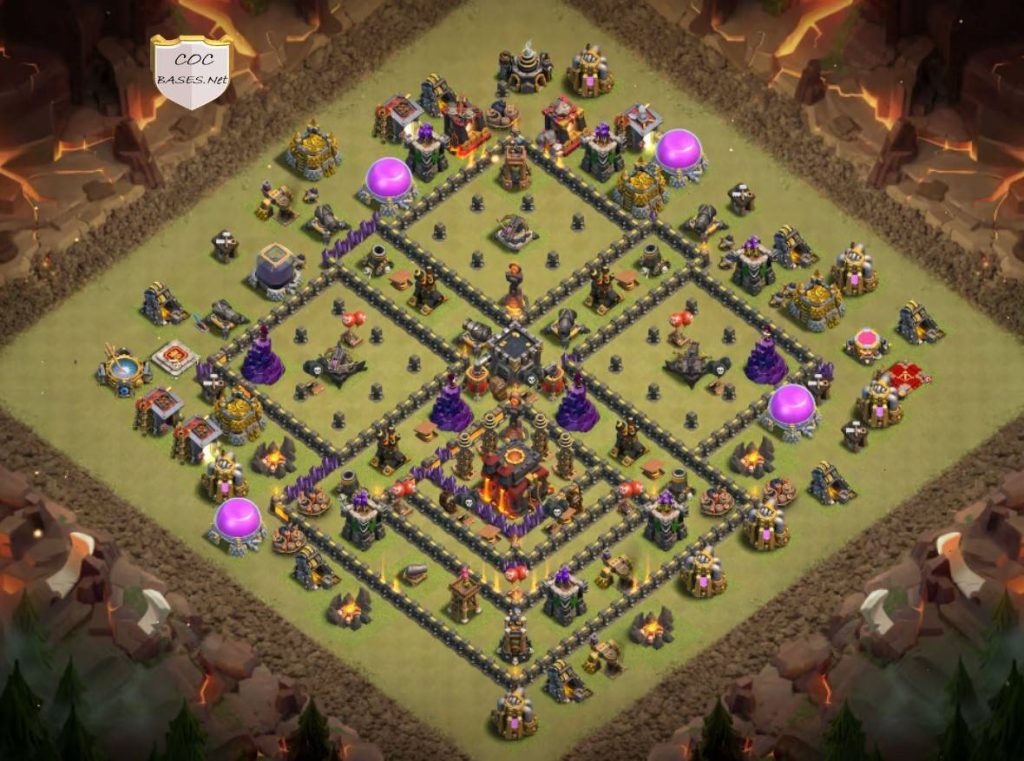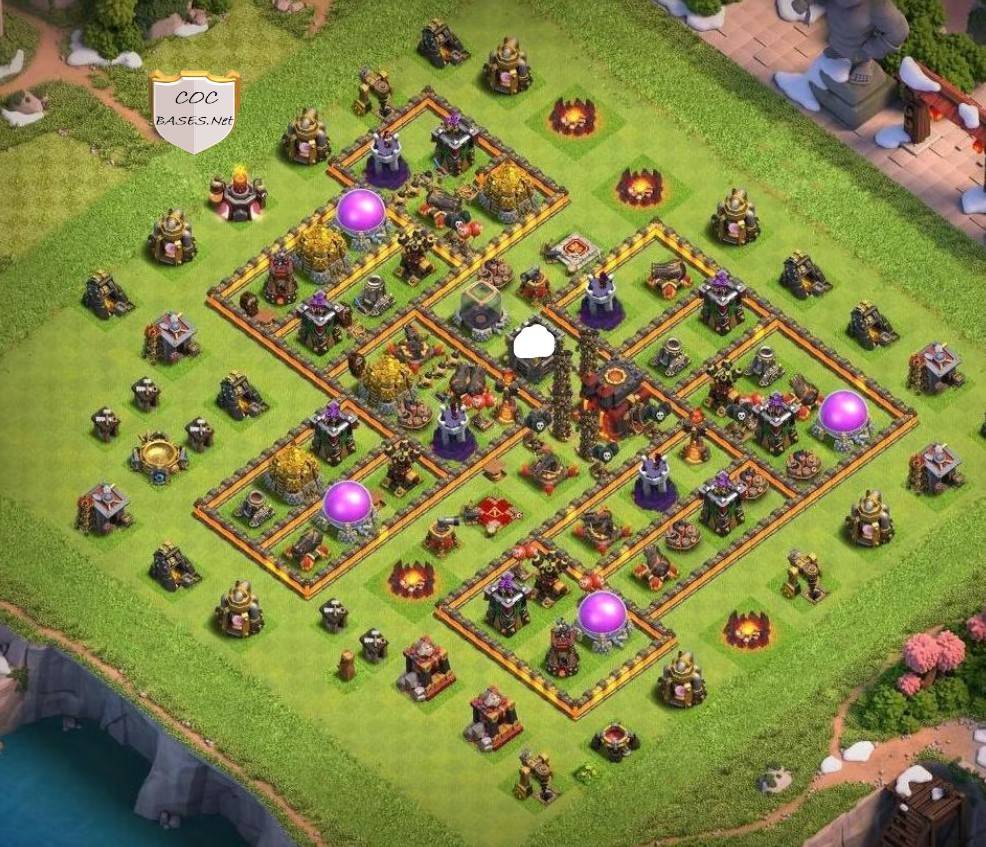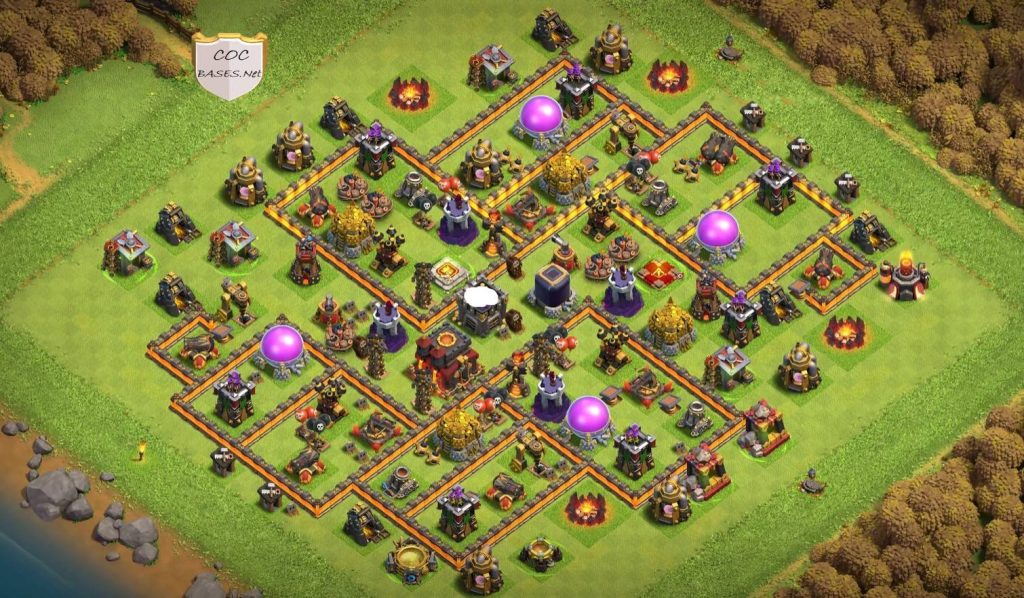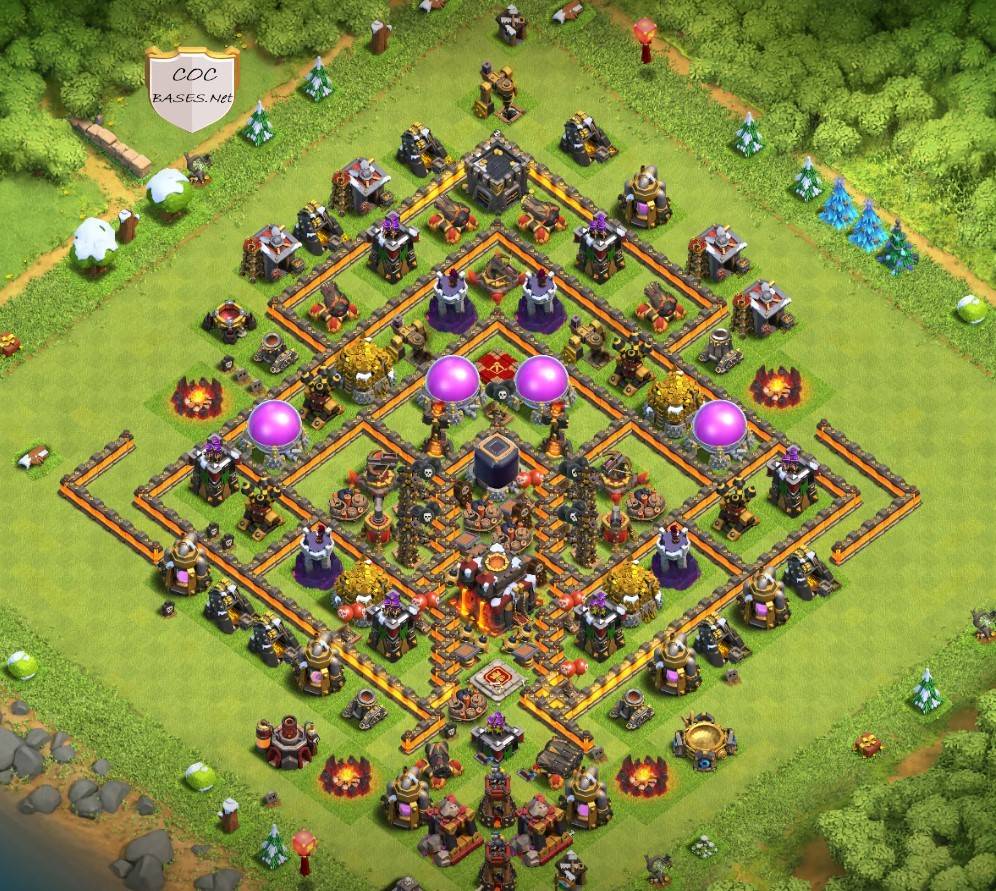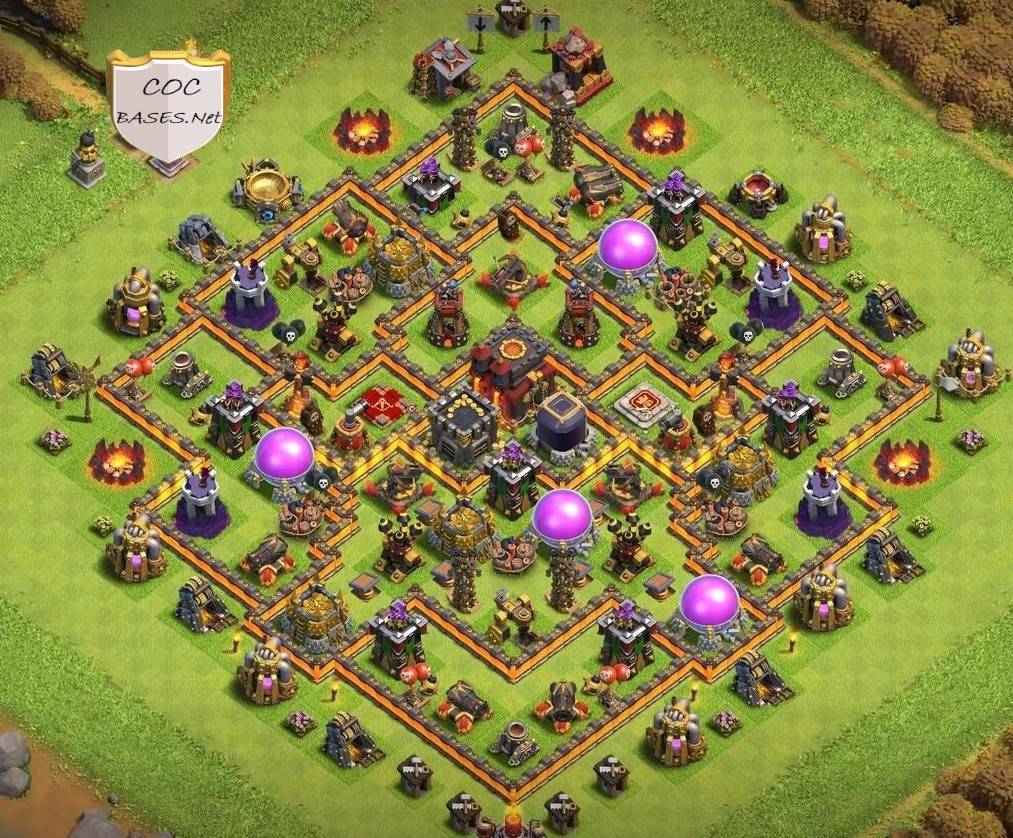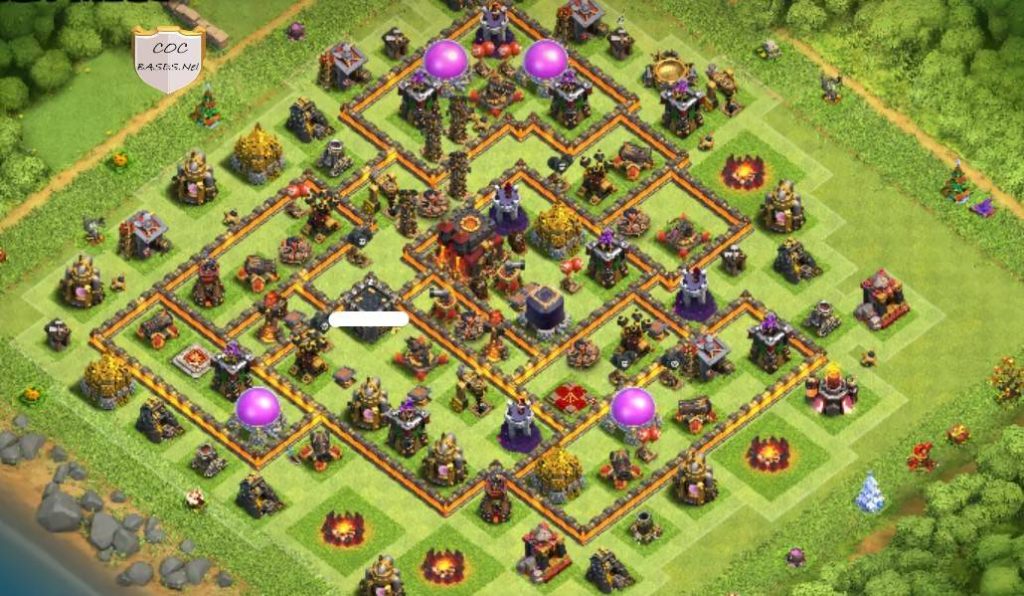 Best Town Hall 10 Trophy Base Link Anti Everything
There are four types of clan modes on all levels, farming base layout, trophy base layout, war base layout, and hybrid base layout. Each base layout design has its specification. Here we will discuss the best th10 trophy bases, and how to make them more safe and sound.
For the trophy base layout, it is very important to protect your Town Hall with the gaining of trophies than your opponents. So the best th10 strategy for saving your Town Hall is to centralize it with a heavy defense building. Making an extra outer clan wall is very effective to prevent the opponent to enter the best th10 trophy layout.
Secondly, a key tip to making an effective th10 trophy base is to keep your 50% towers outside of walls so that your opponents can't pick off those buildings. If you are thinking to have the best trophy layout, make sure that your resource towers are also secure.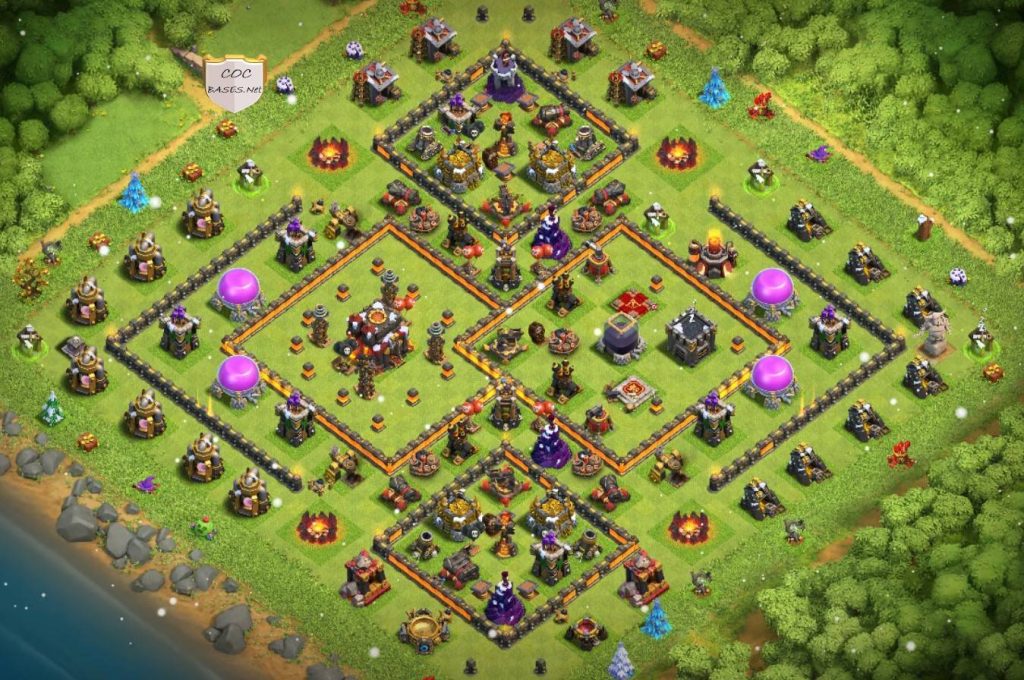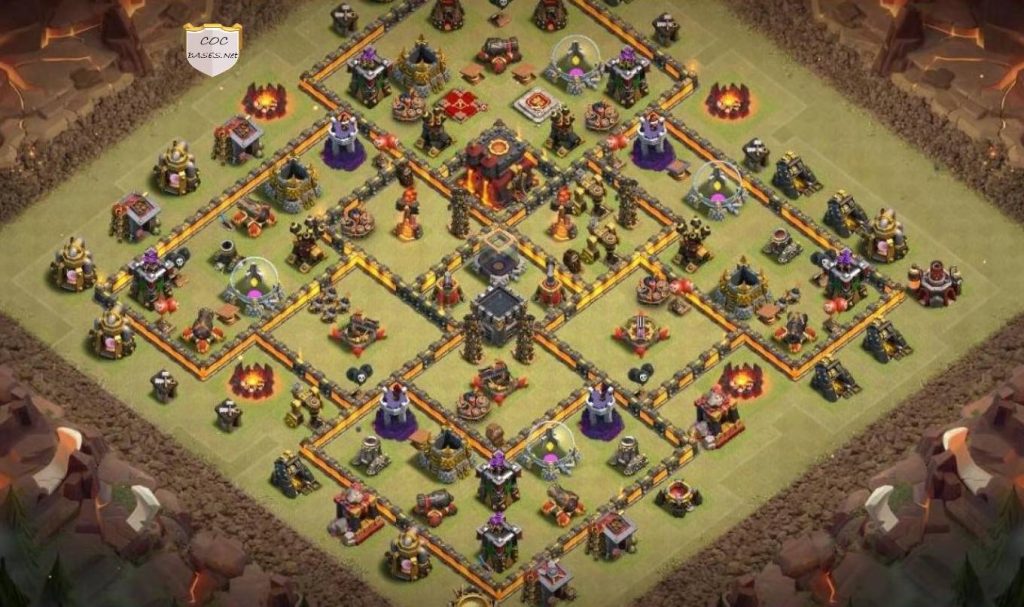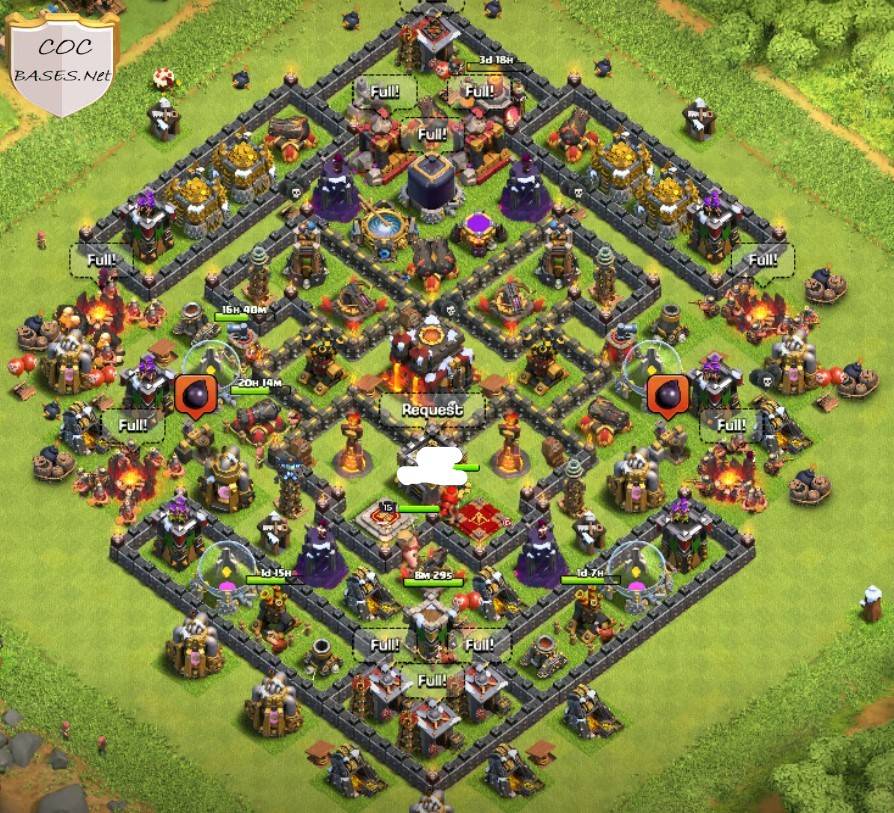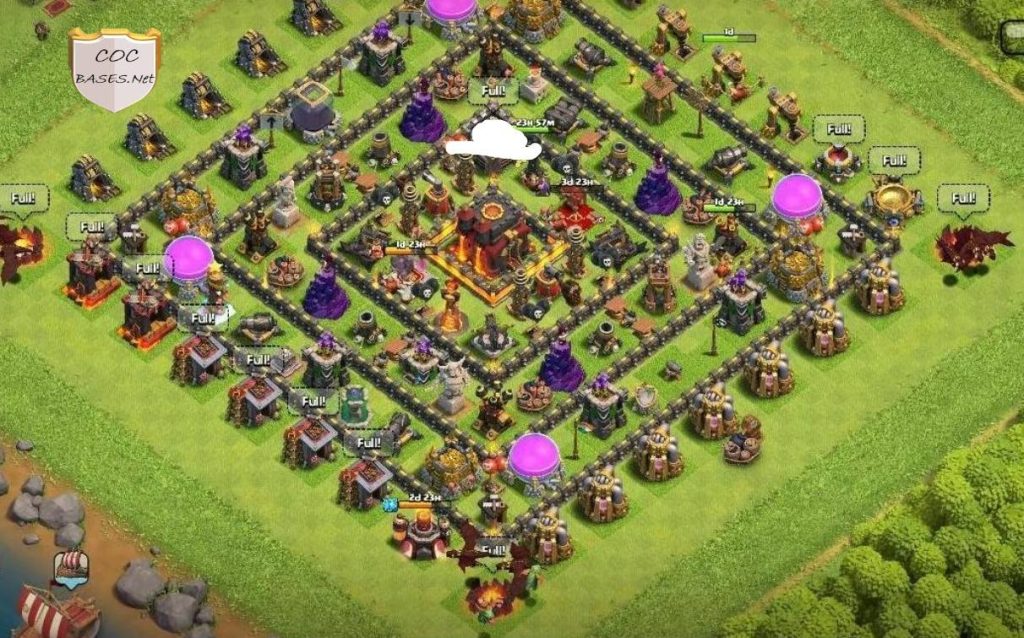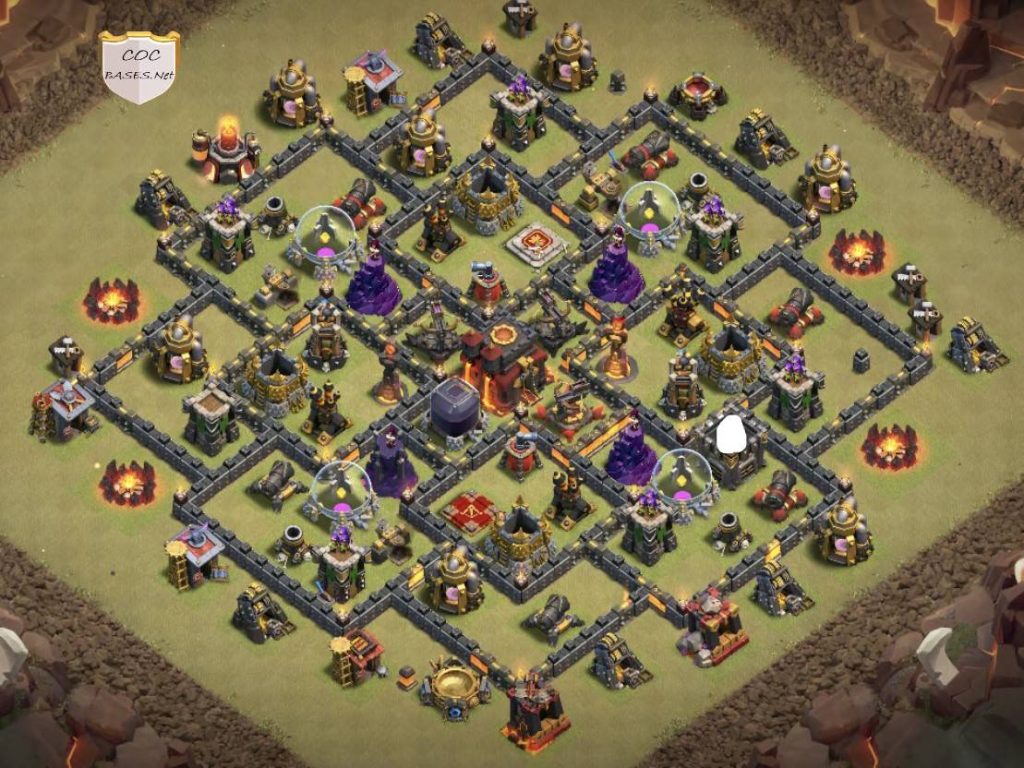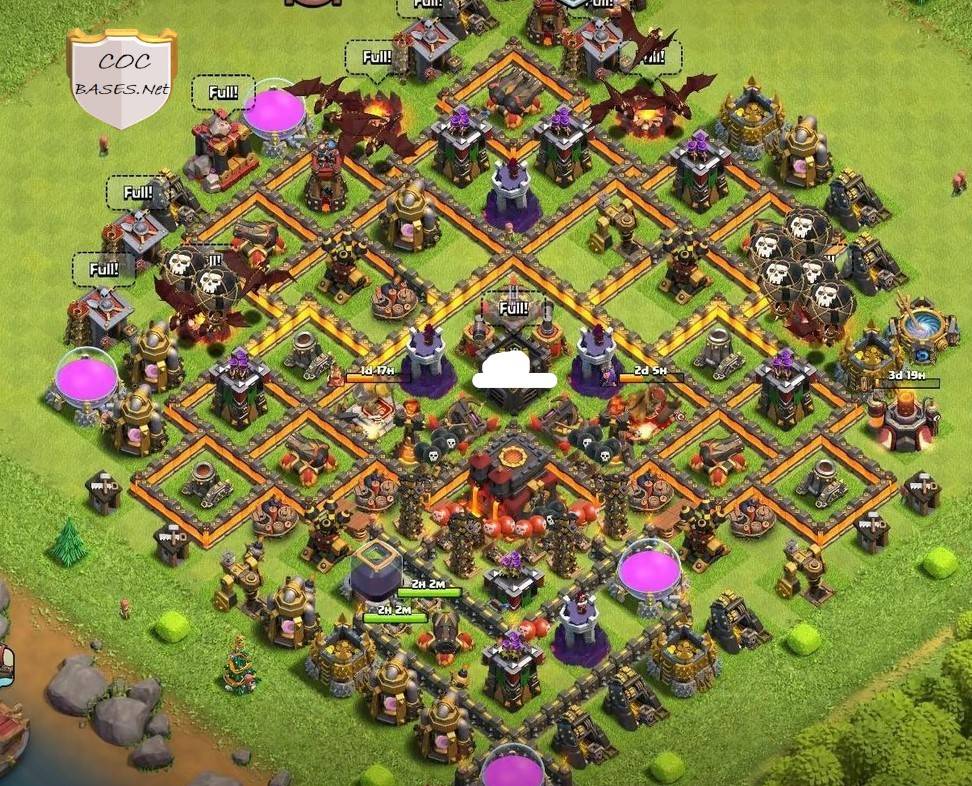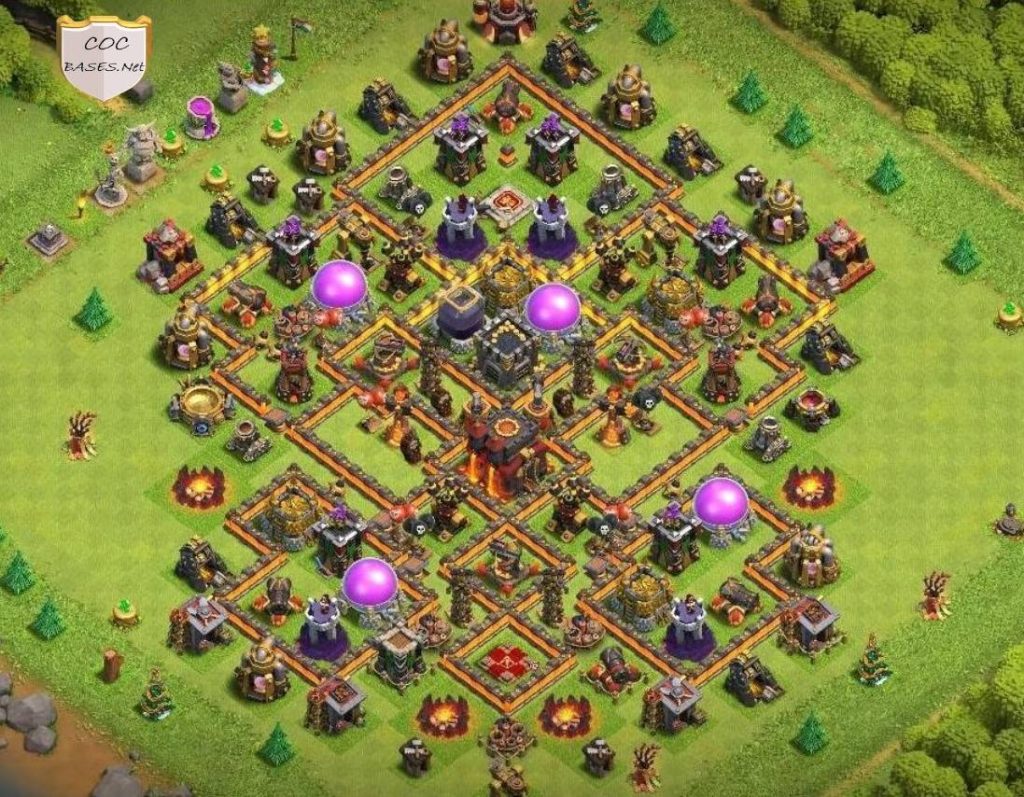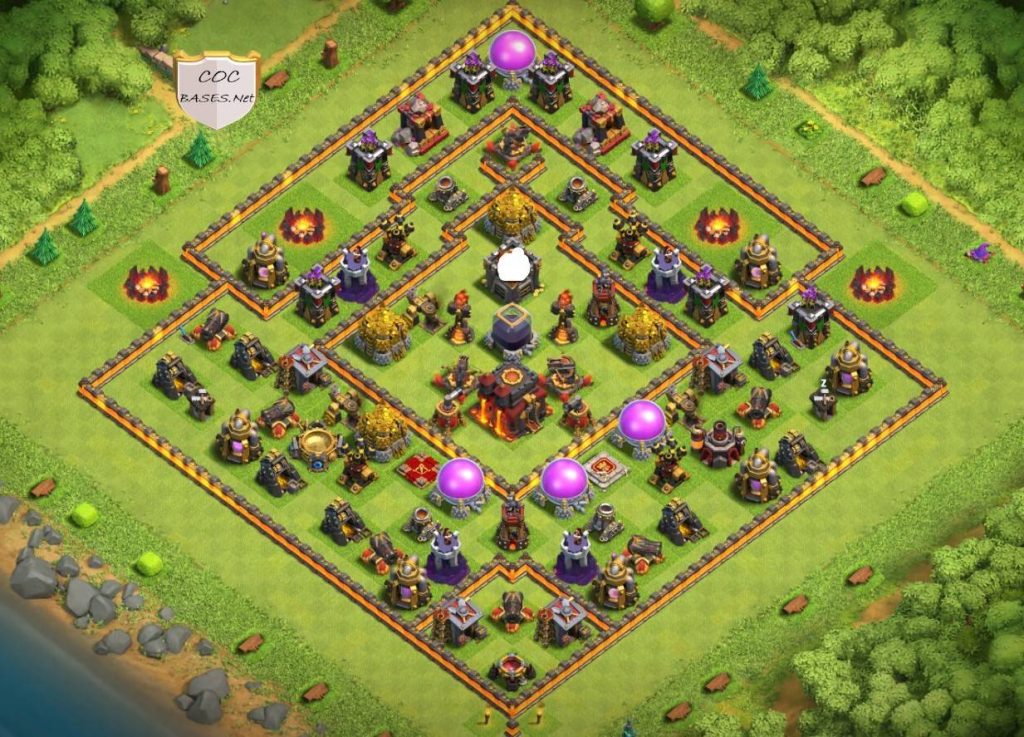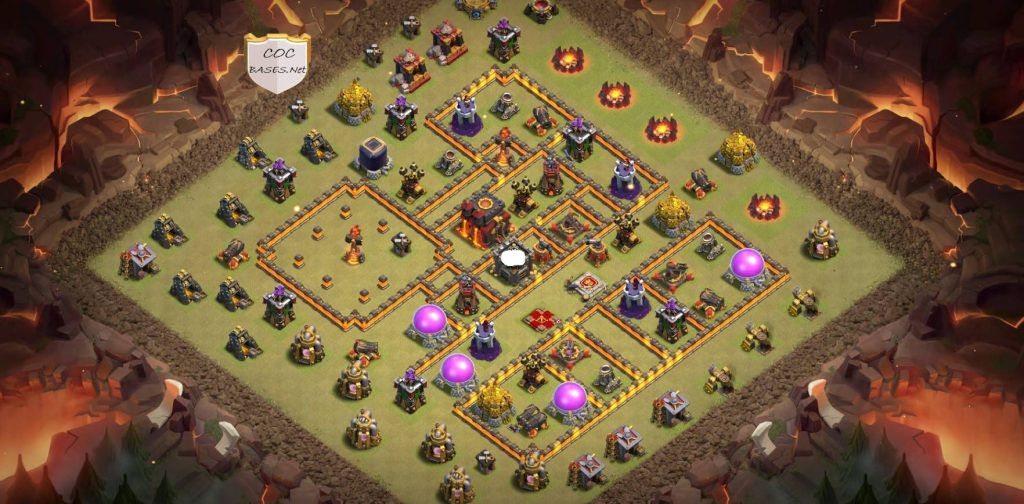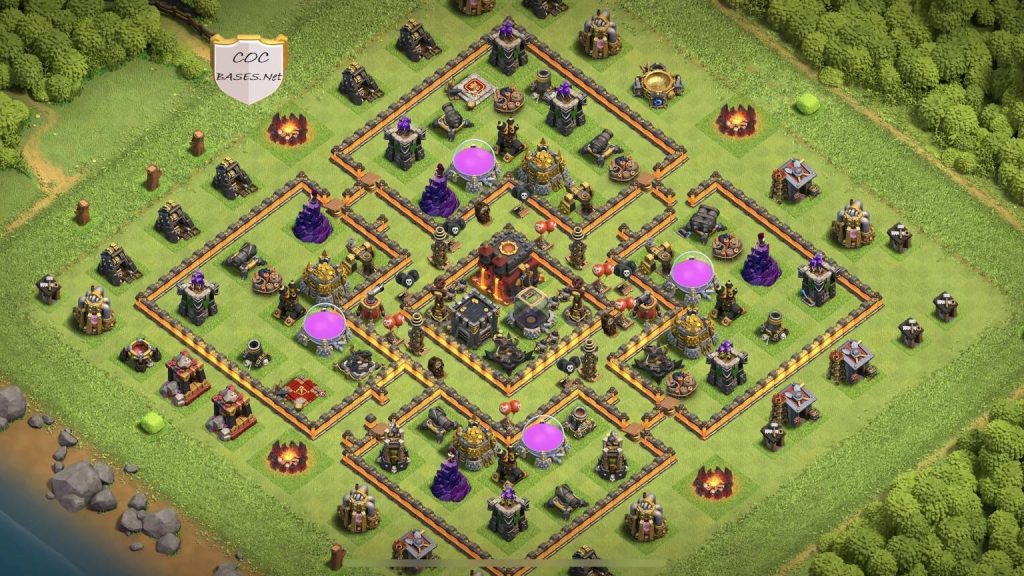 Best Town Hall 10 Trophy Base Layout Copy Link
This is an amazing base layout, in which the town hall is centralized with multi-inferno compartments surrounding the sections. There are more small compartments in which defense buildings are placed. In one segment of the base, TH10 archer queen alter and barbarian king alters are placed.
Outside the clan, a layer of heavy army and defense building is placed with all the resource towers surrounding the whole village. In the trophy base layout, most of the time the resource towers act as defense buildings. It is because there is not much importance on resources in the best th10 trophy bases.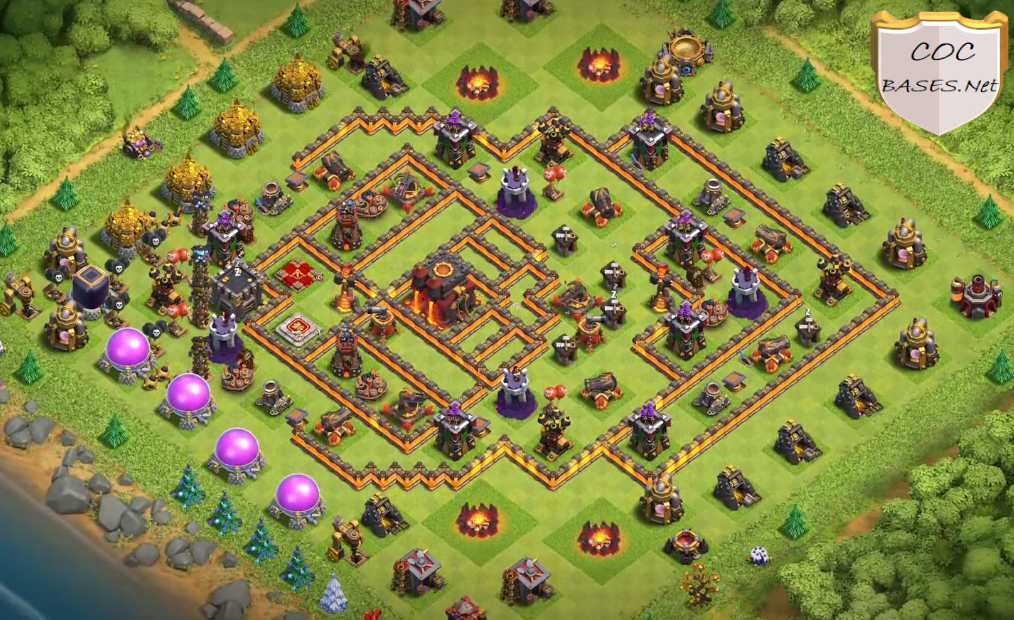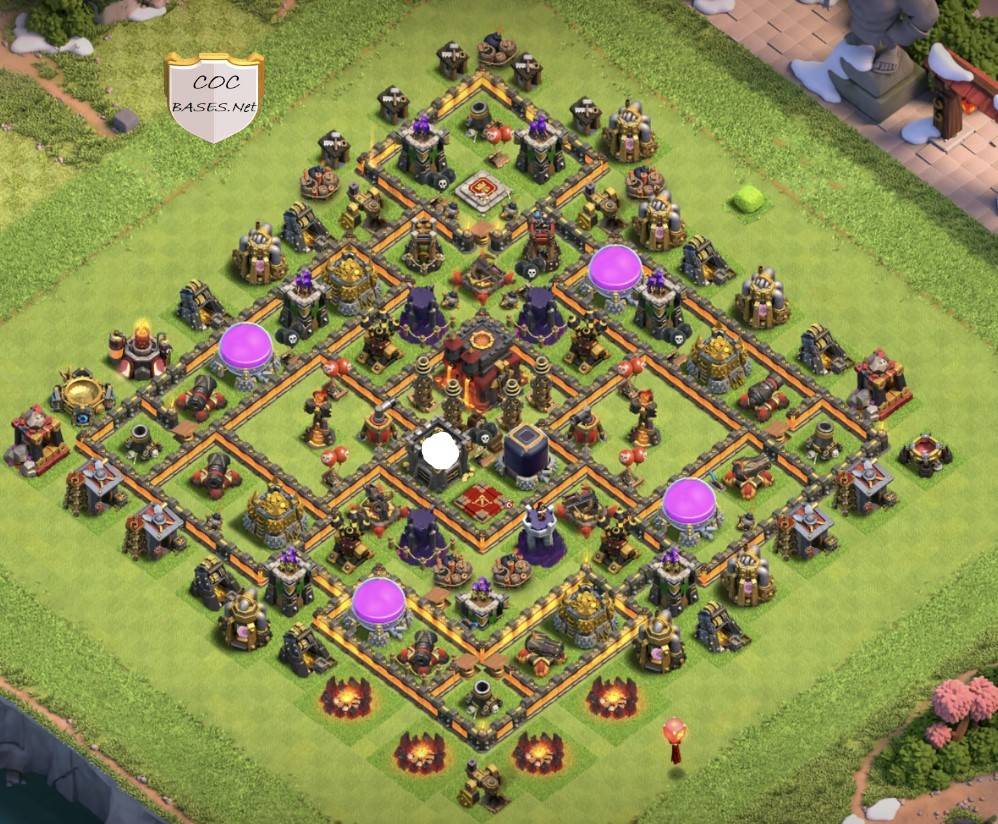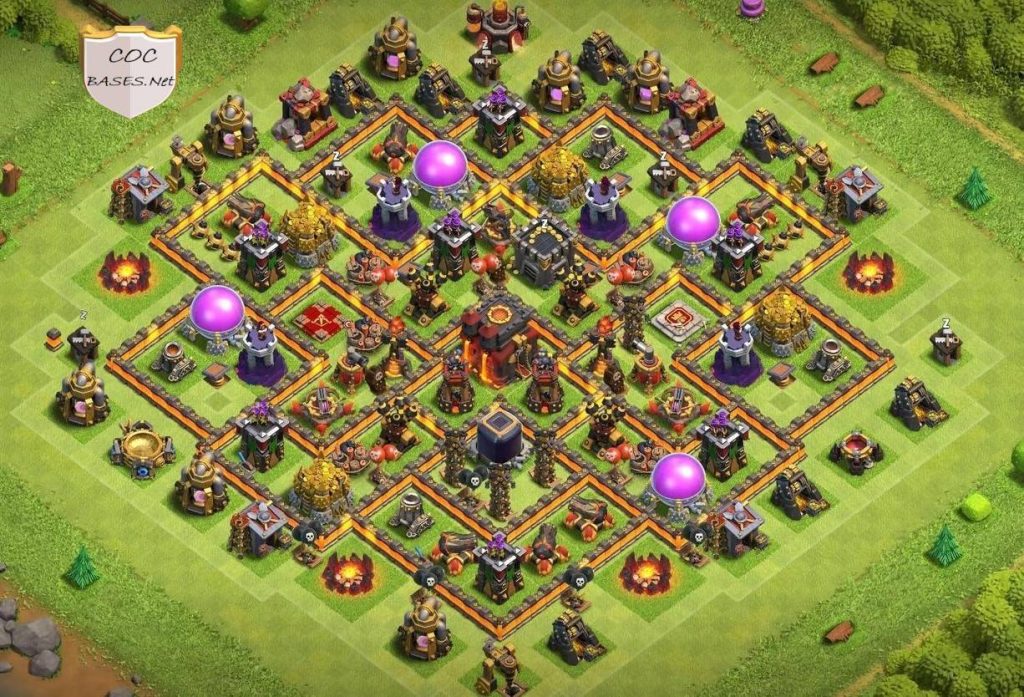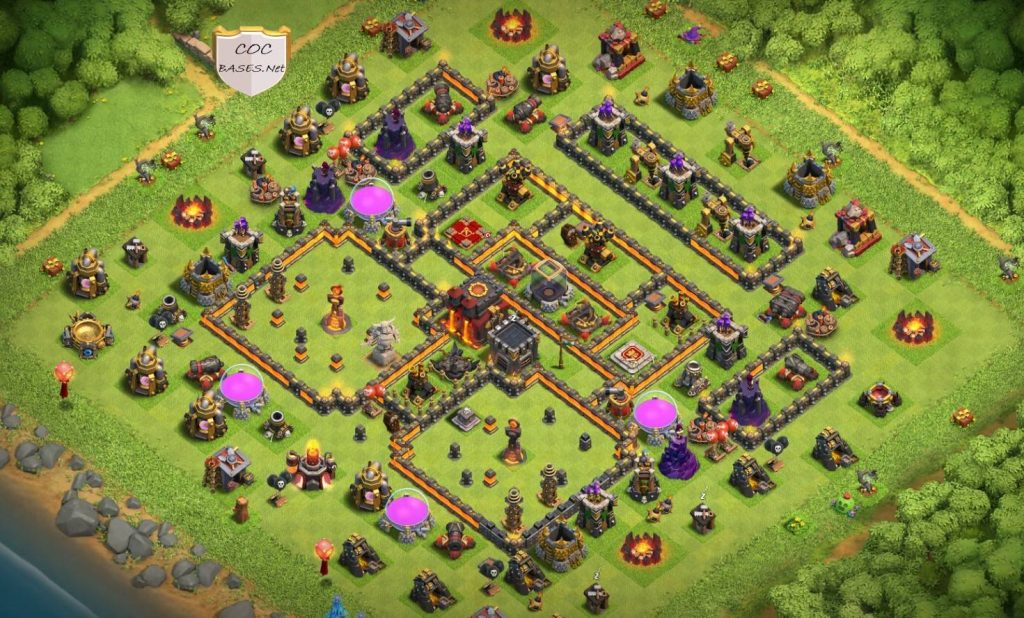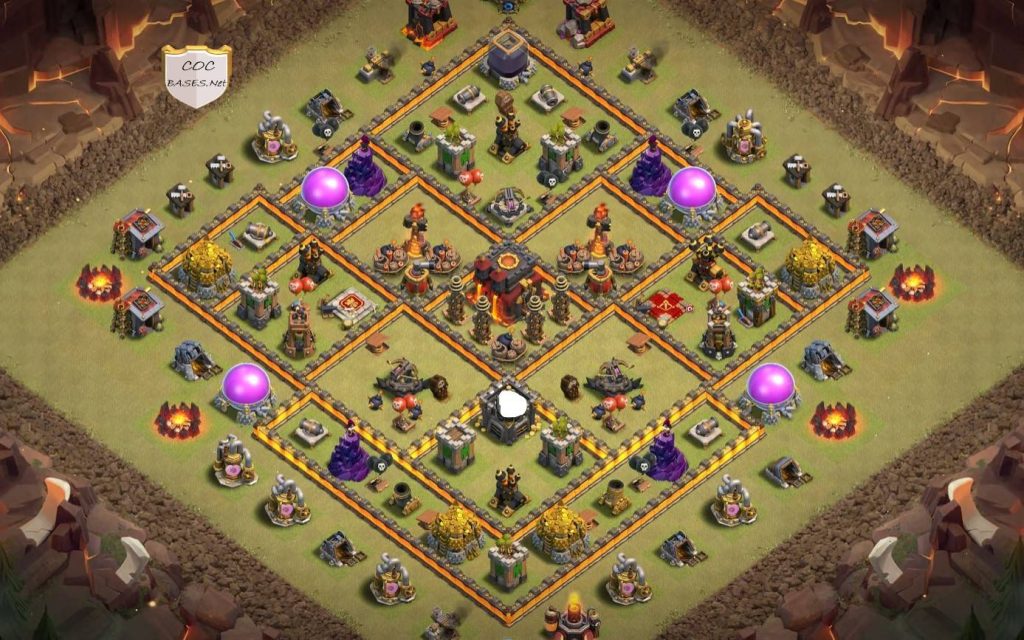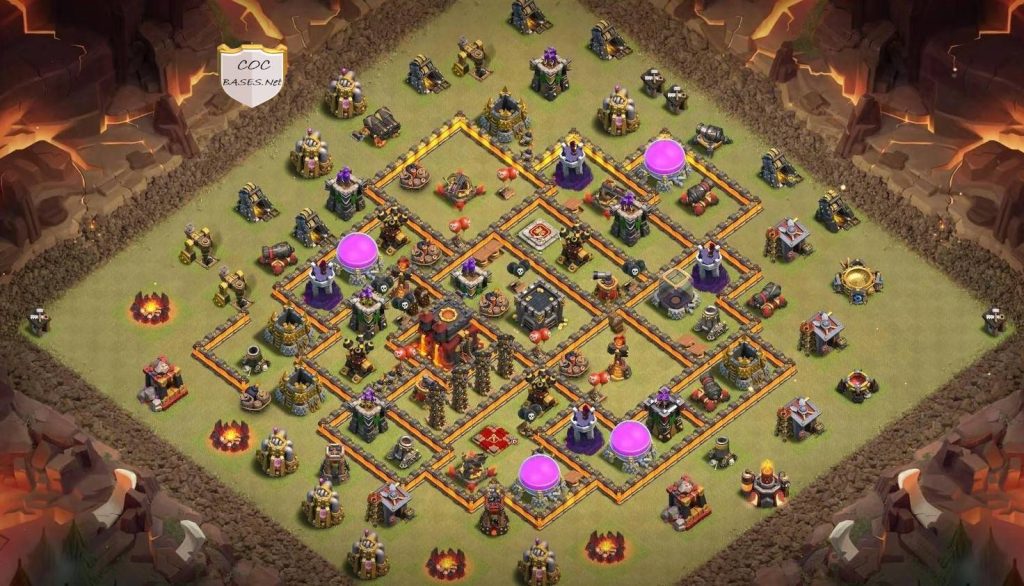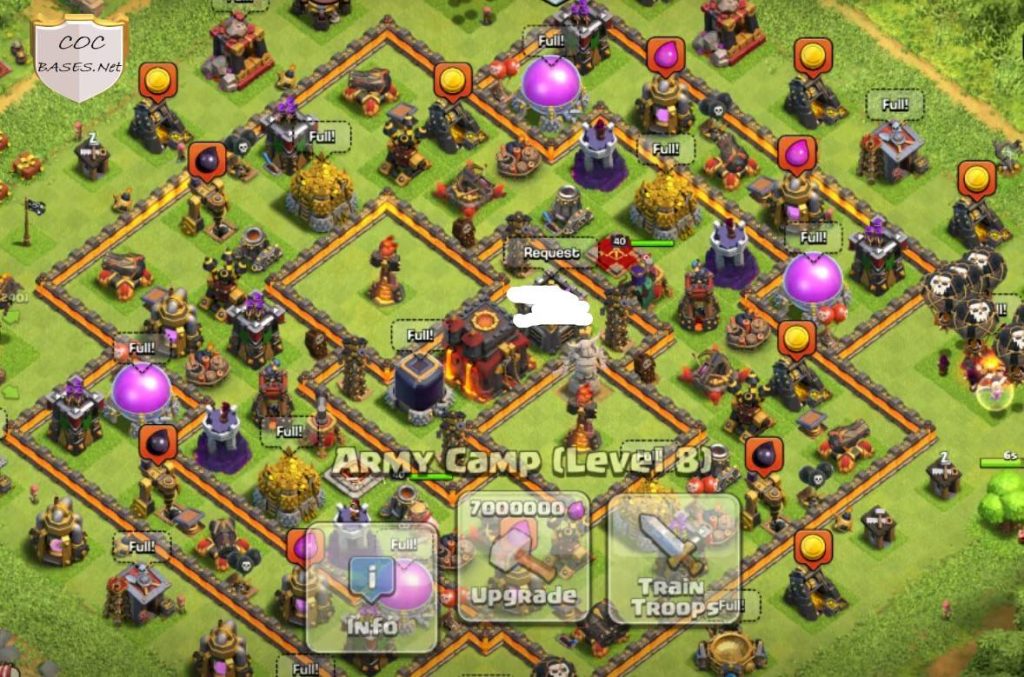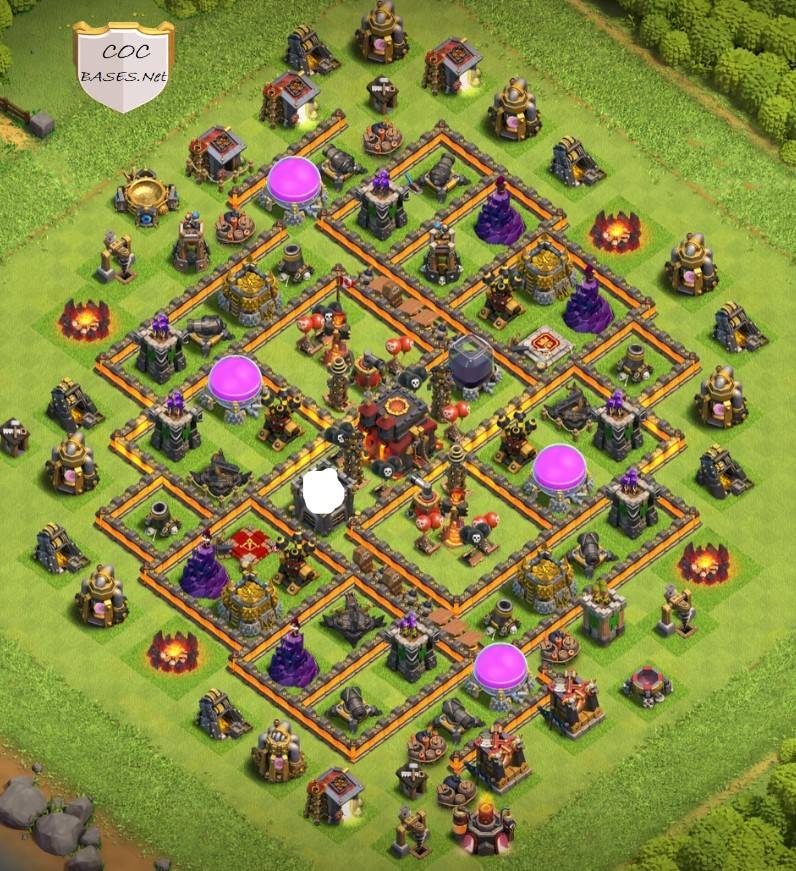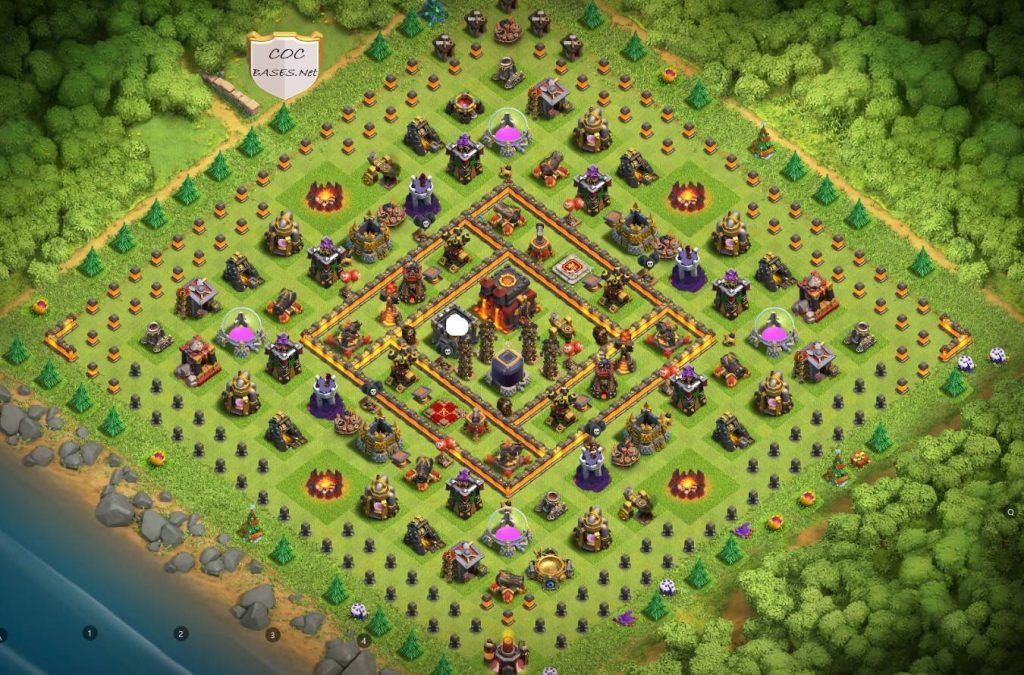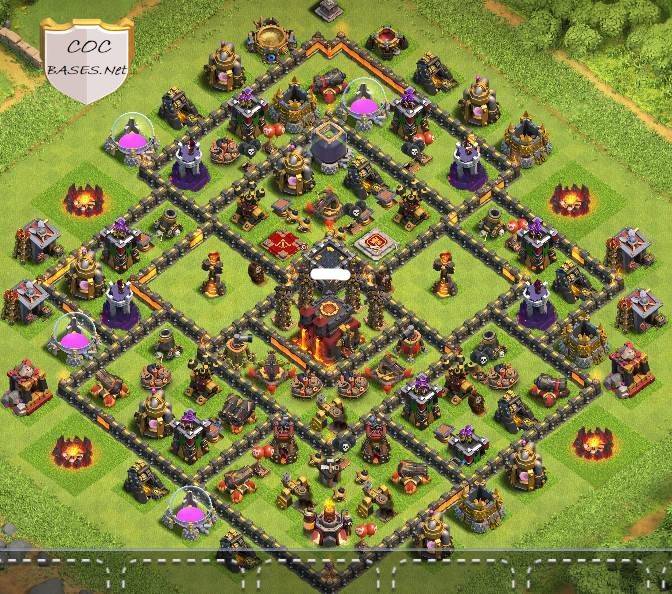 Anti 1 Star Town Hall 10 Trophy Base with Link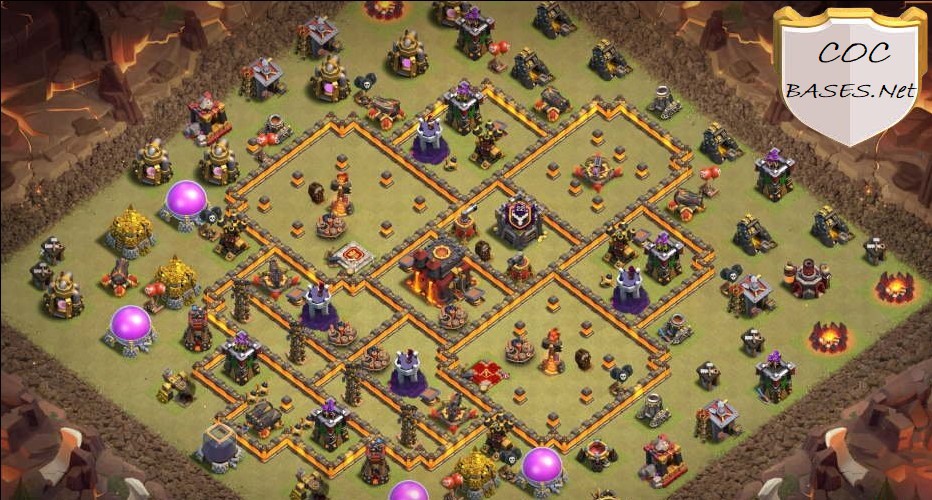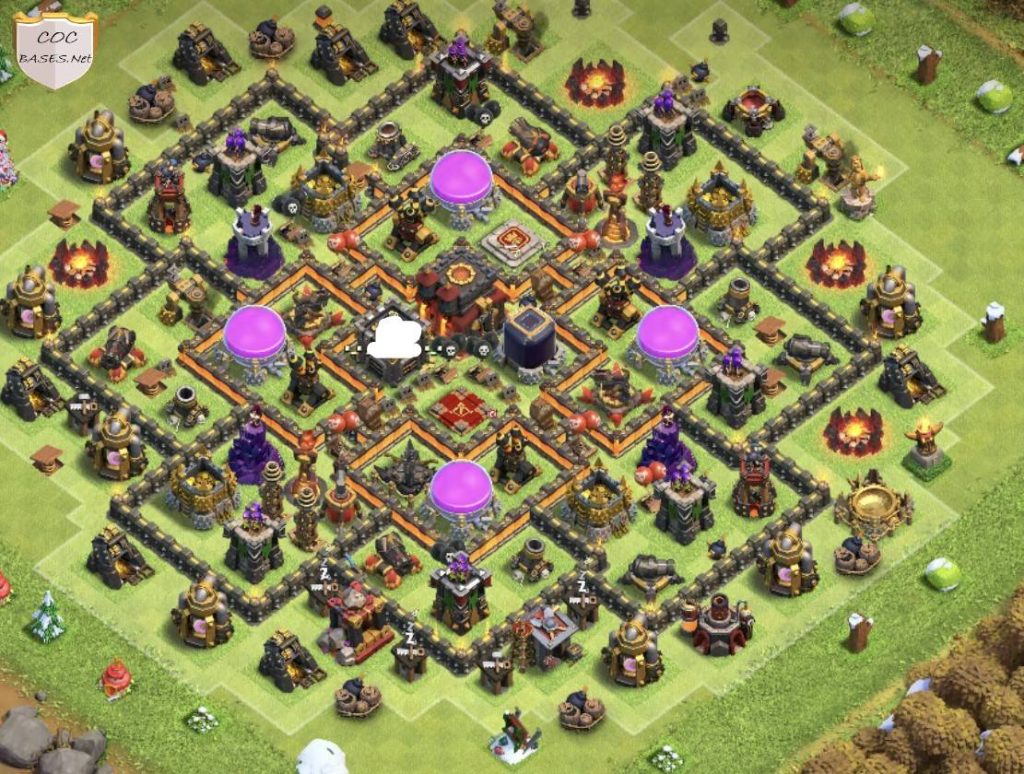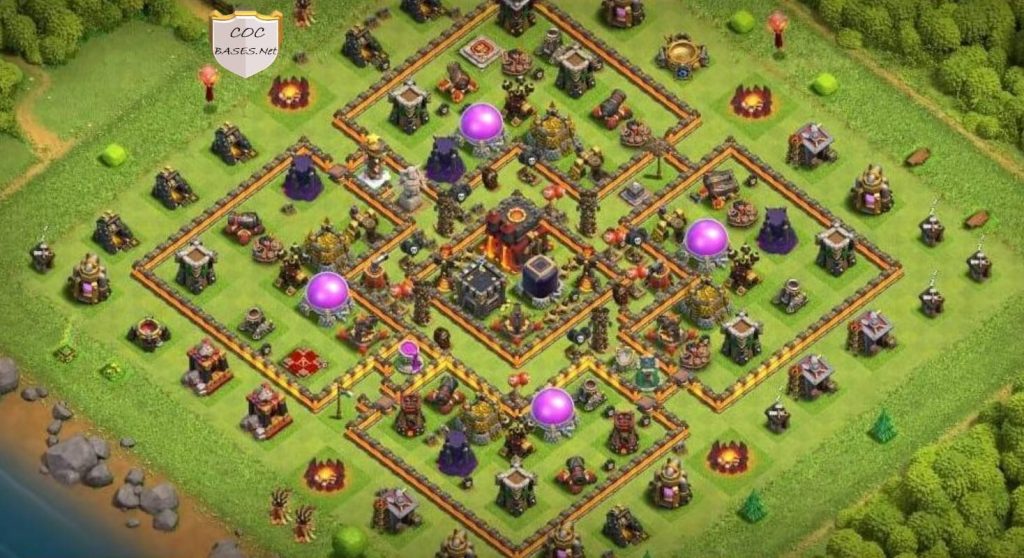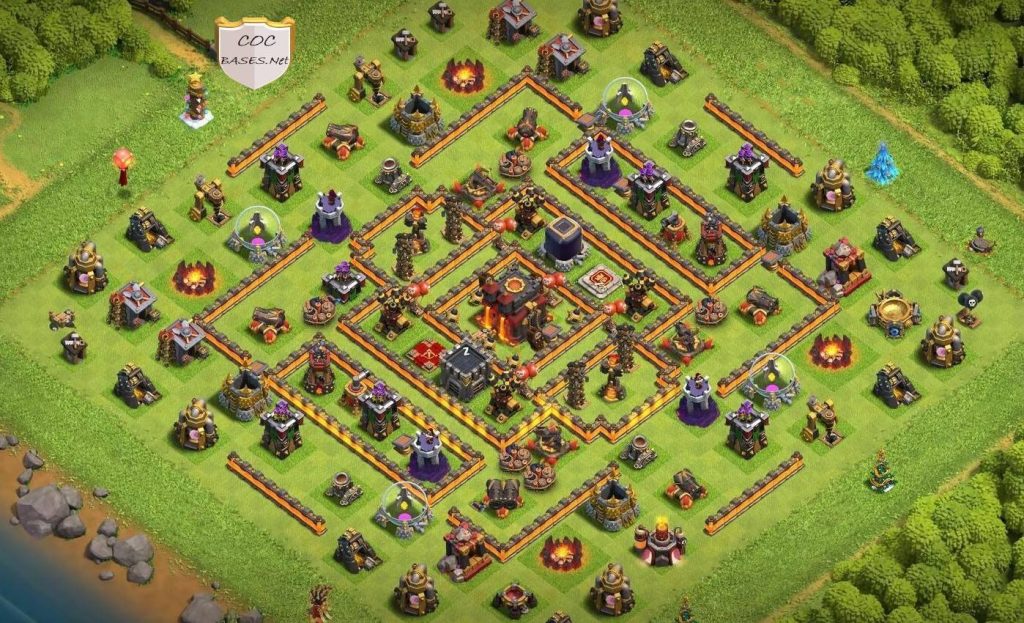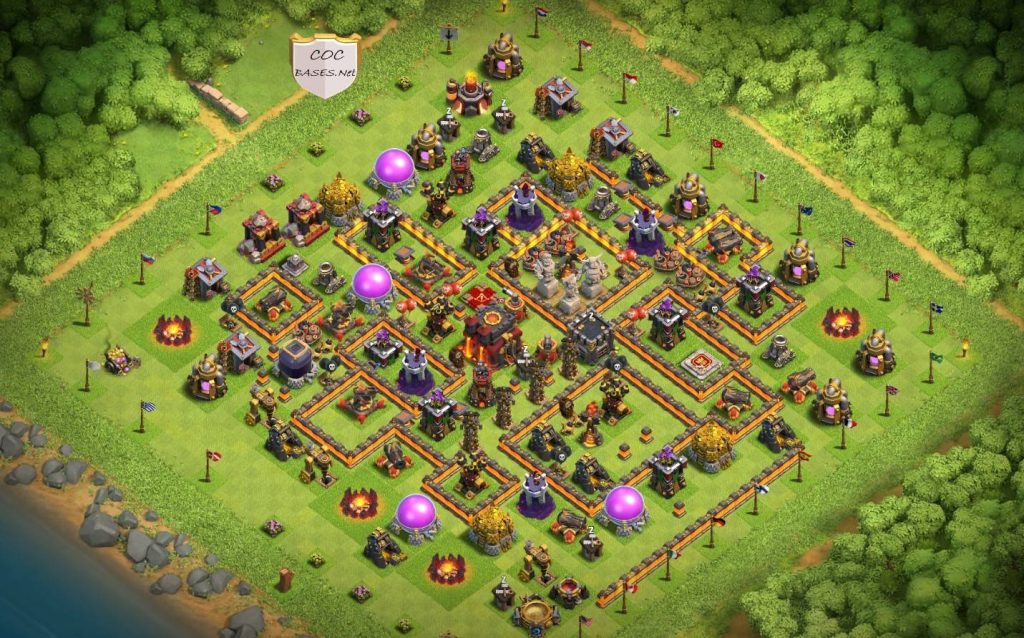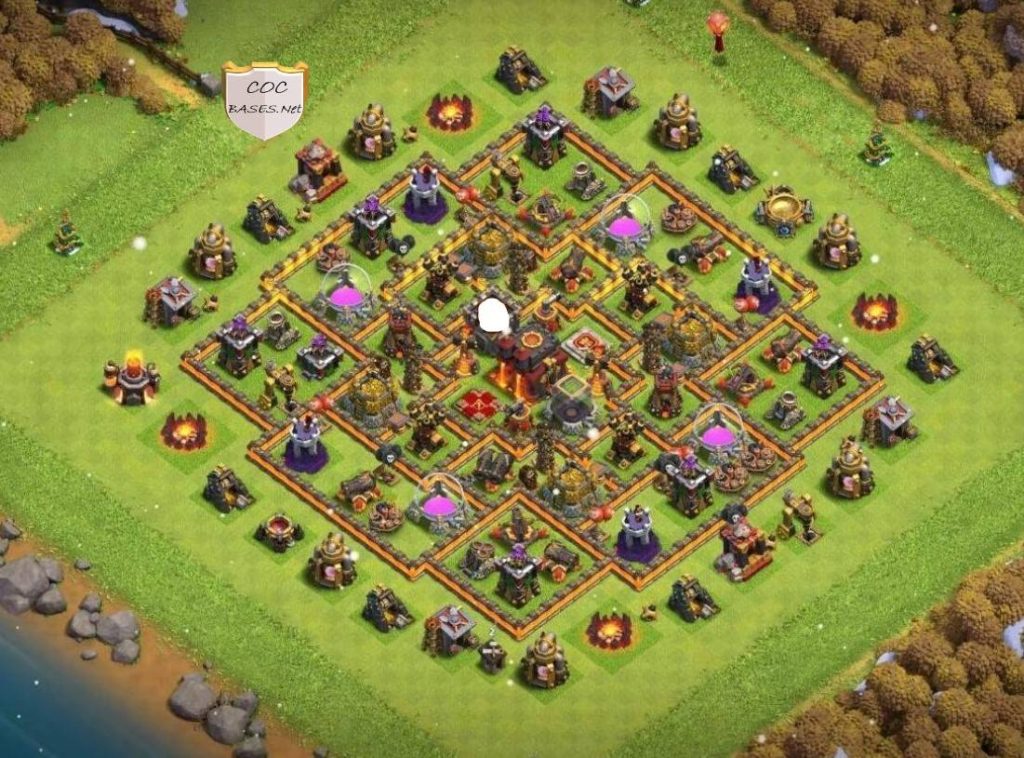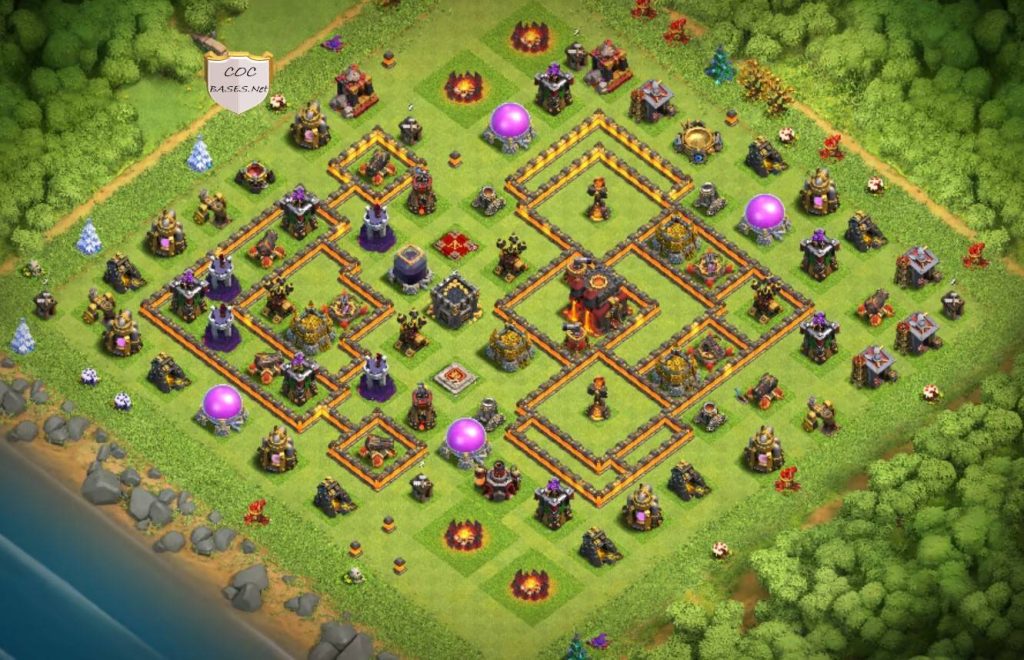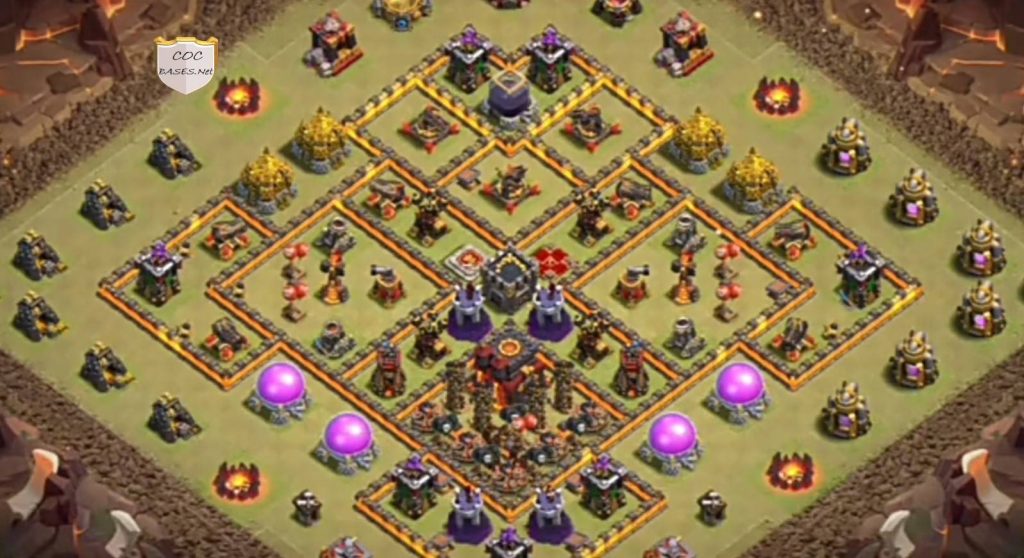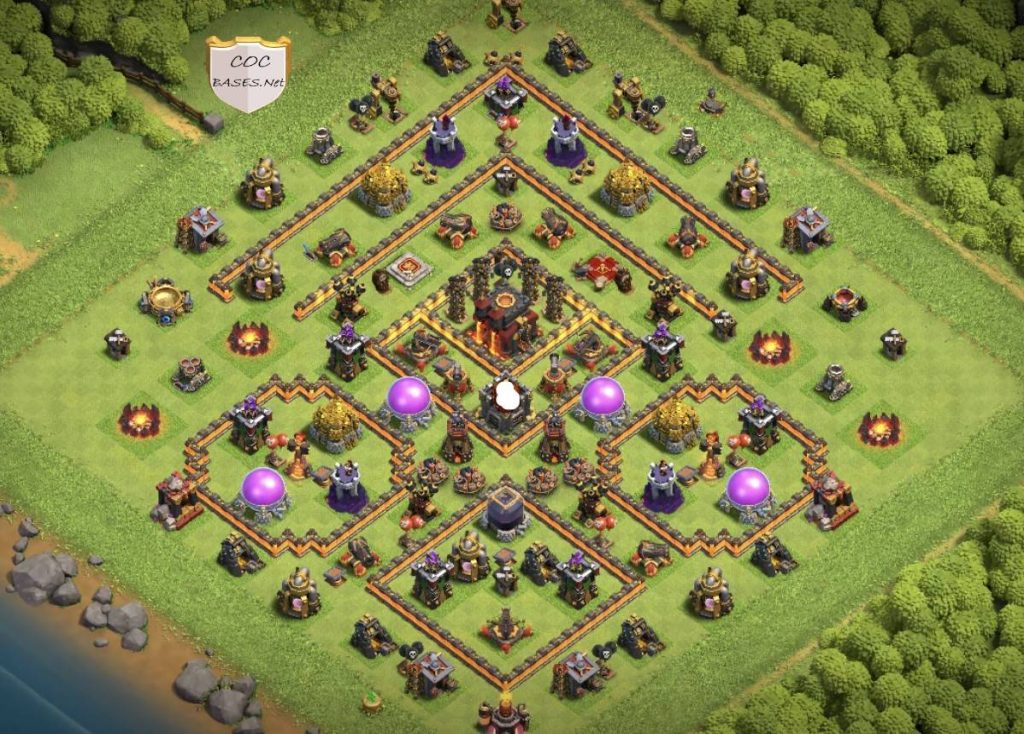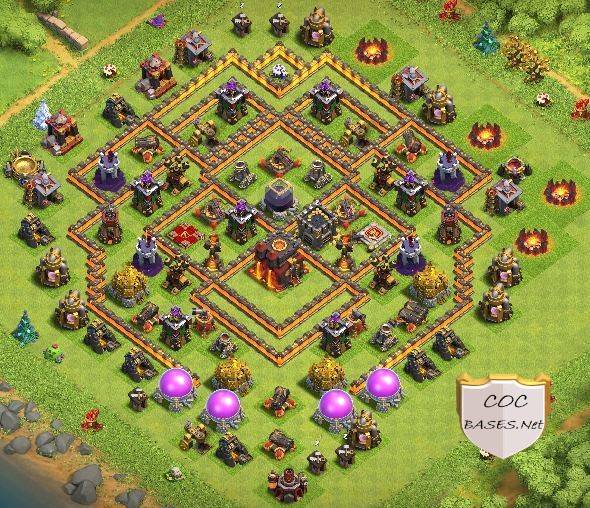 Clash of Clans Town Hall 10 Trophy Base 2023
It is one of the best th10 trophy bases, in which separate four compartments are placed in each corner. One compartment contains a town hall with small bombs surrounding it. The second compartment opposite it contains, clan tower with some defense buildings surrounding it.
The remaining two towers have infernos in the center with two walls surrounding them. You can place two outer layers of defense buildings to give extra protection to your clan.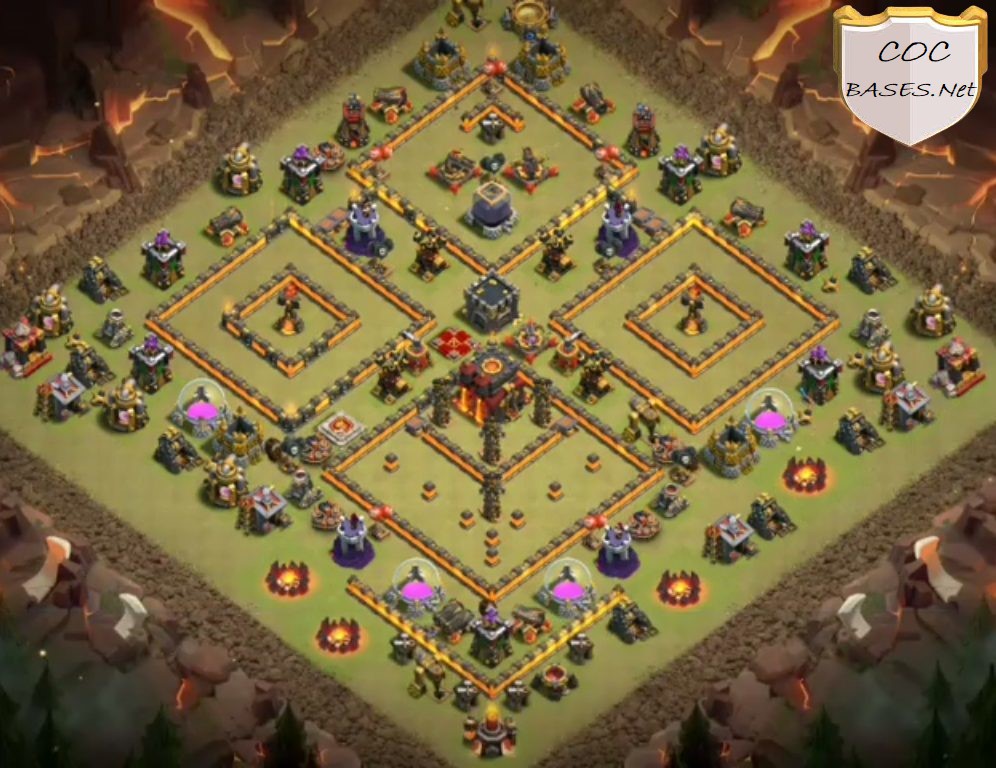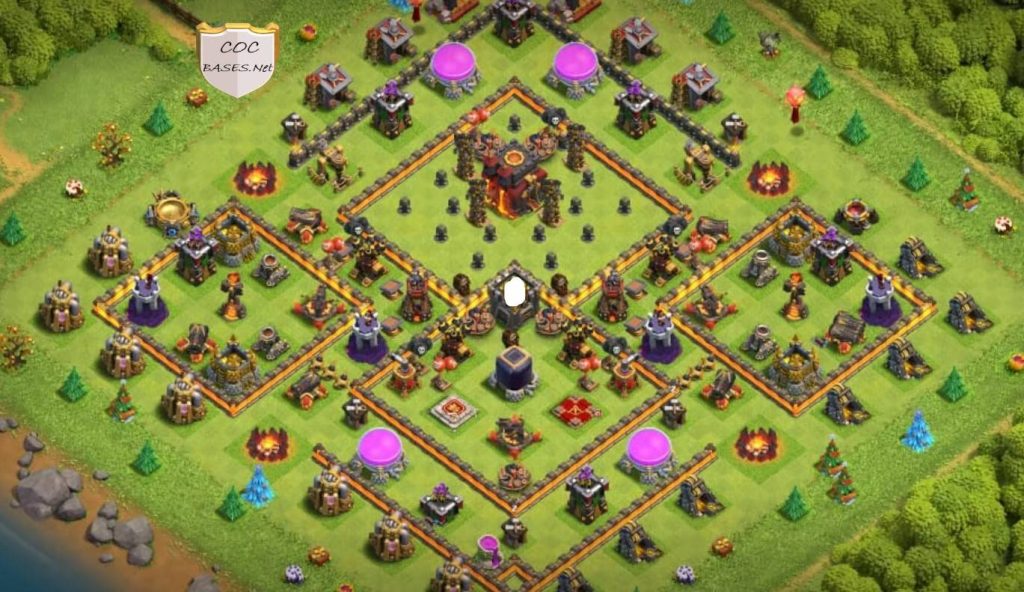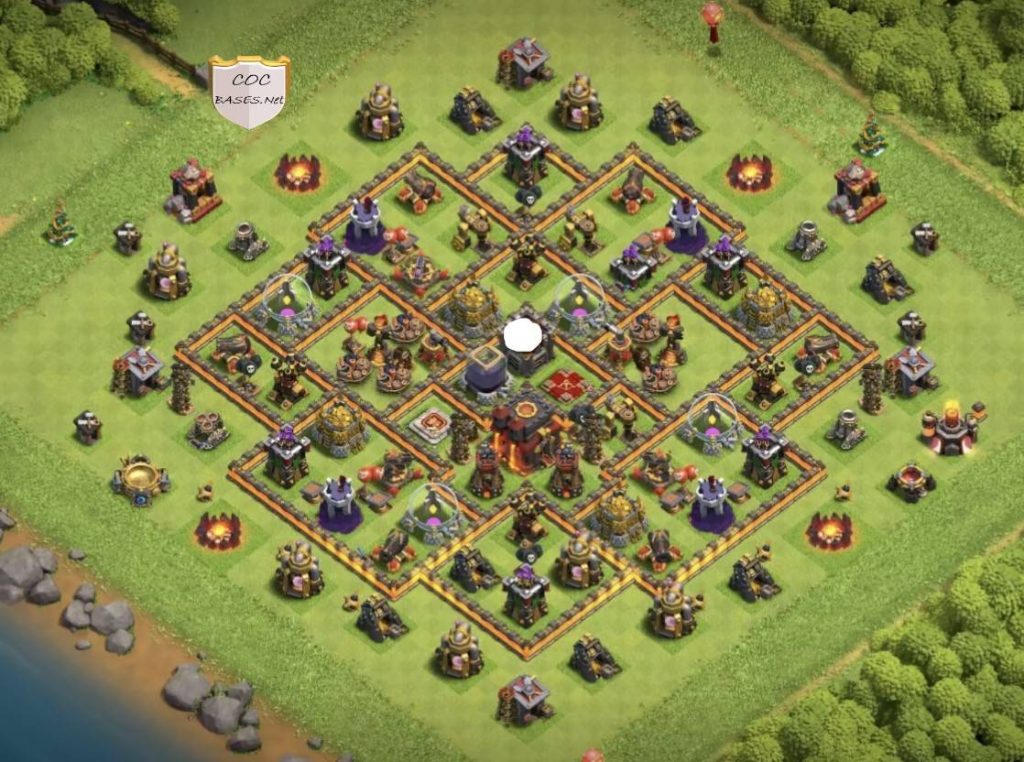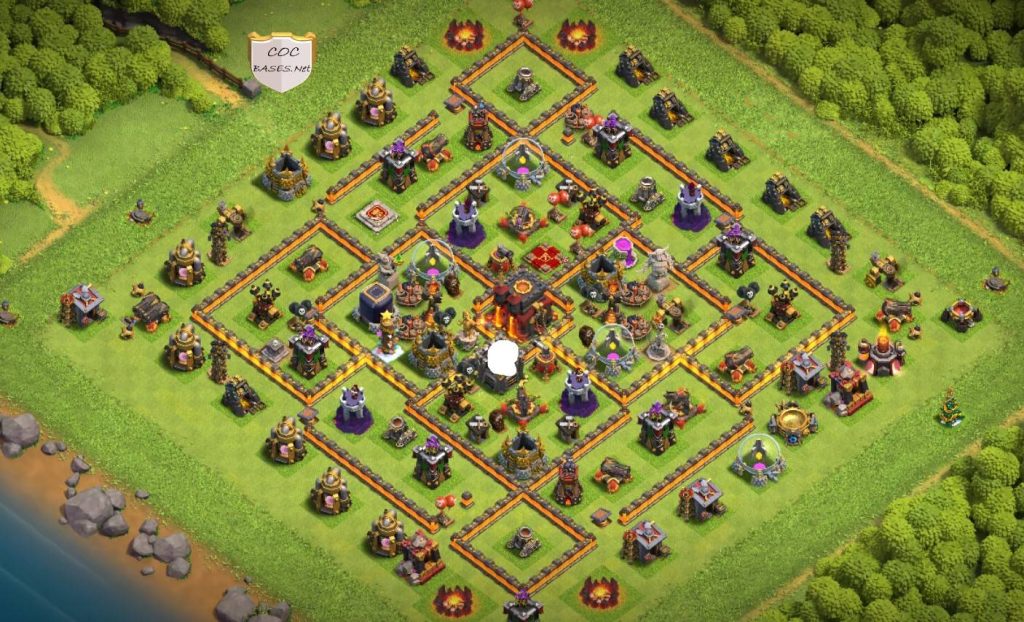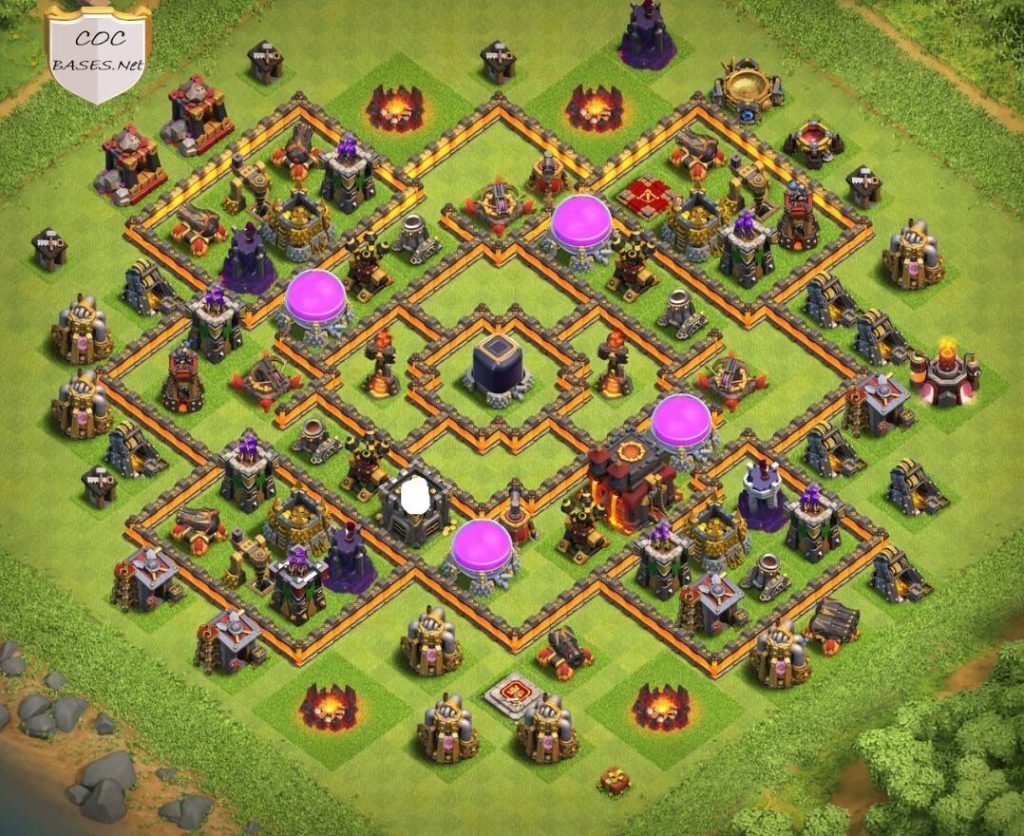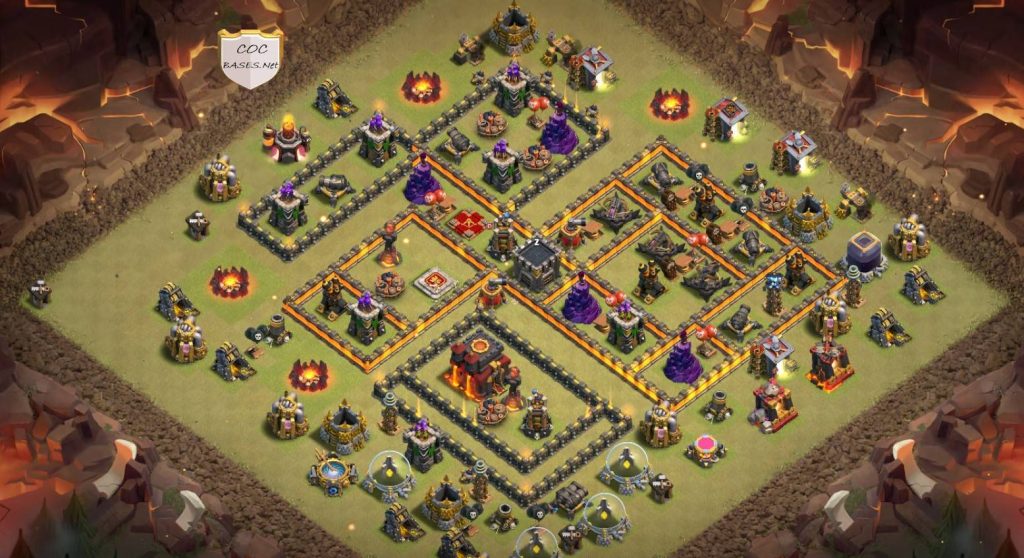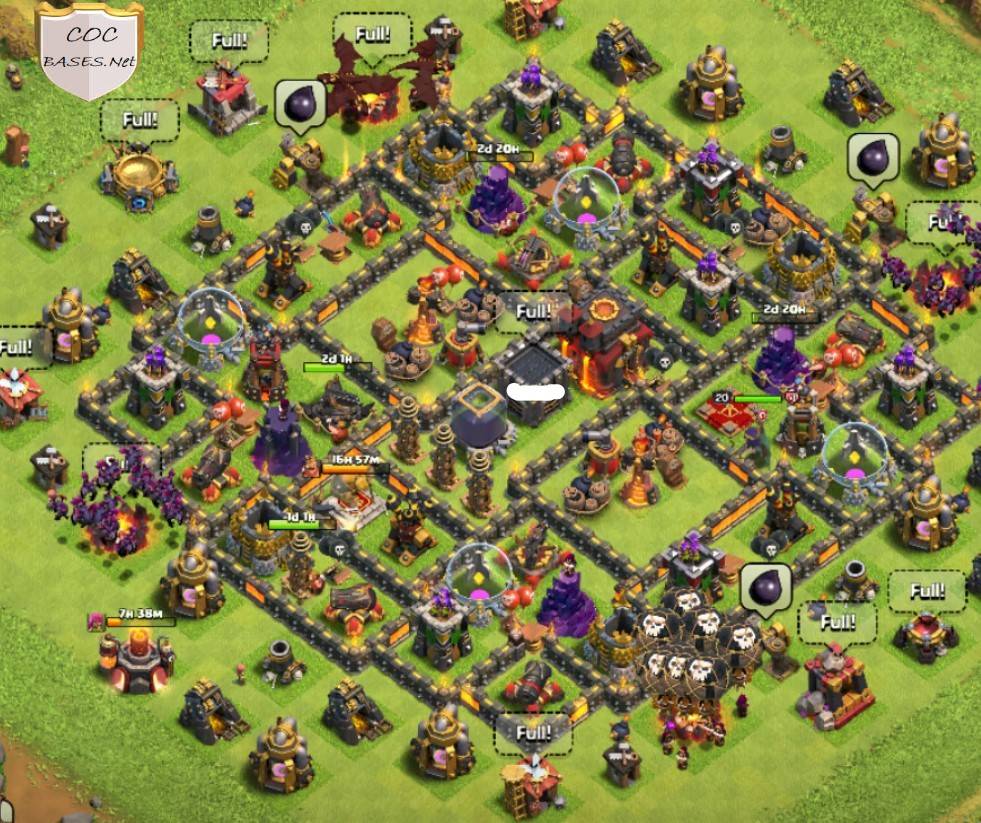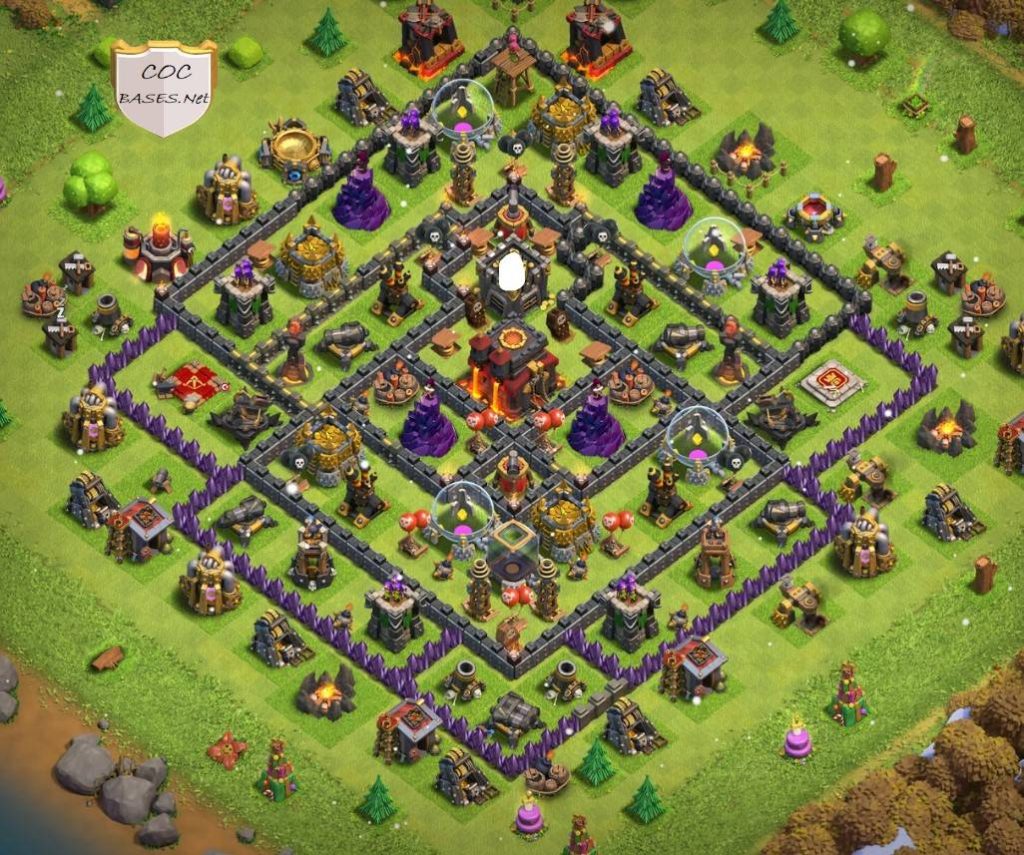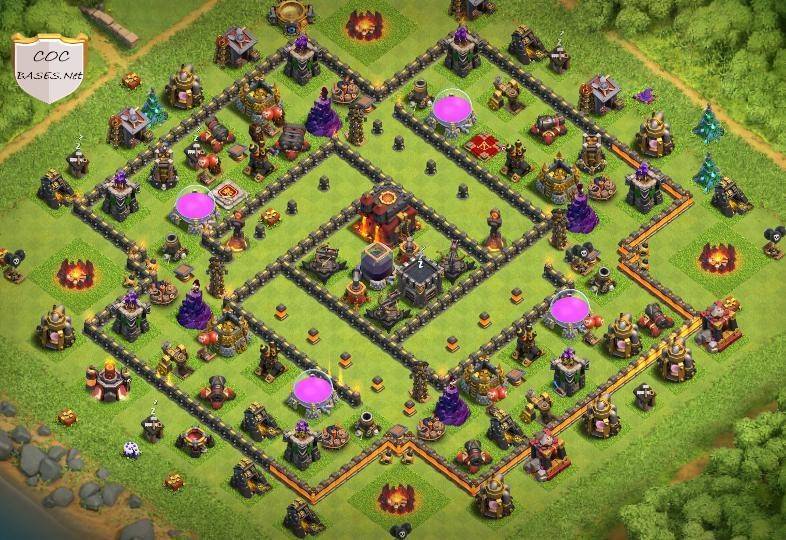 Town Hall 10 Best Defense Trophy Base Layout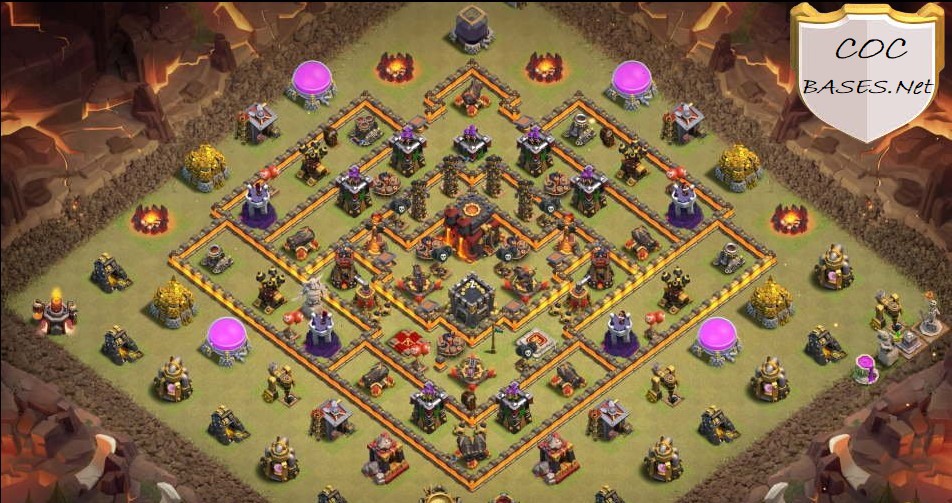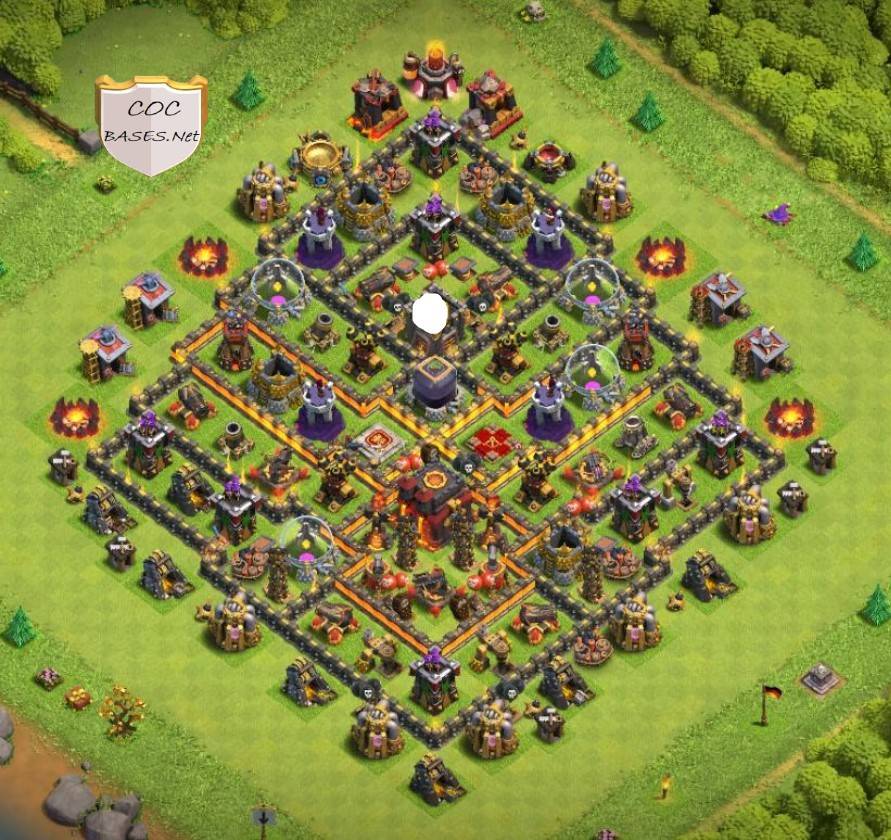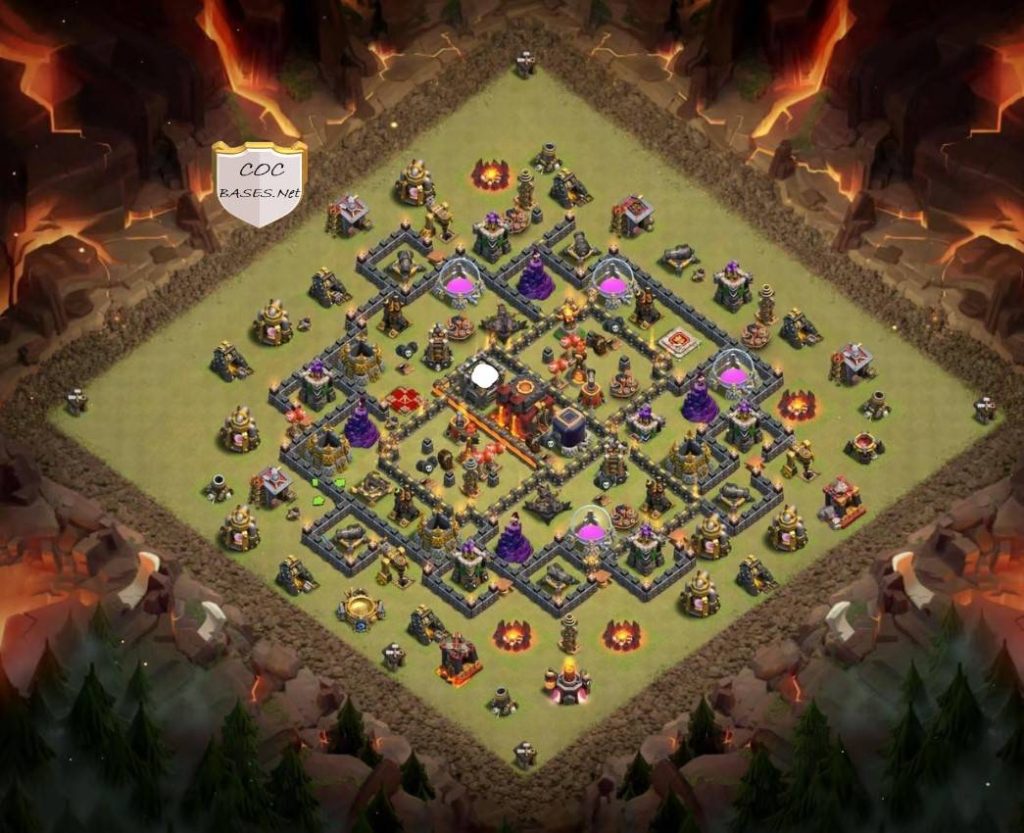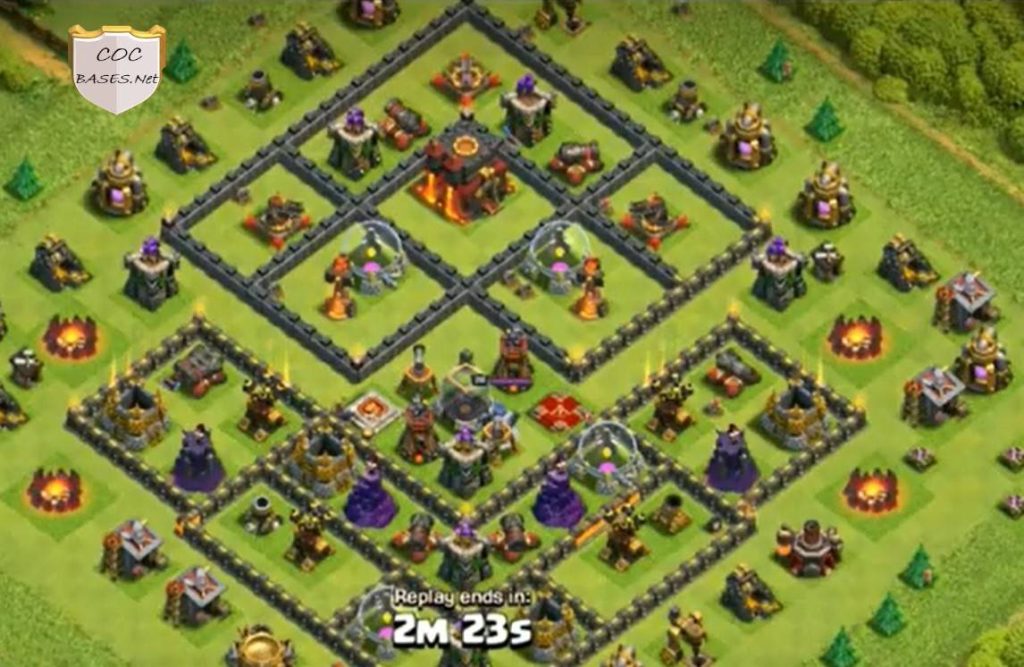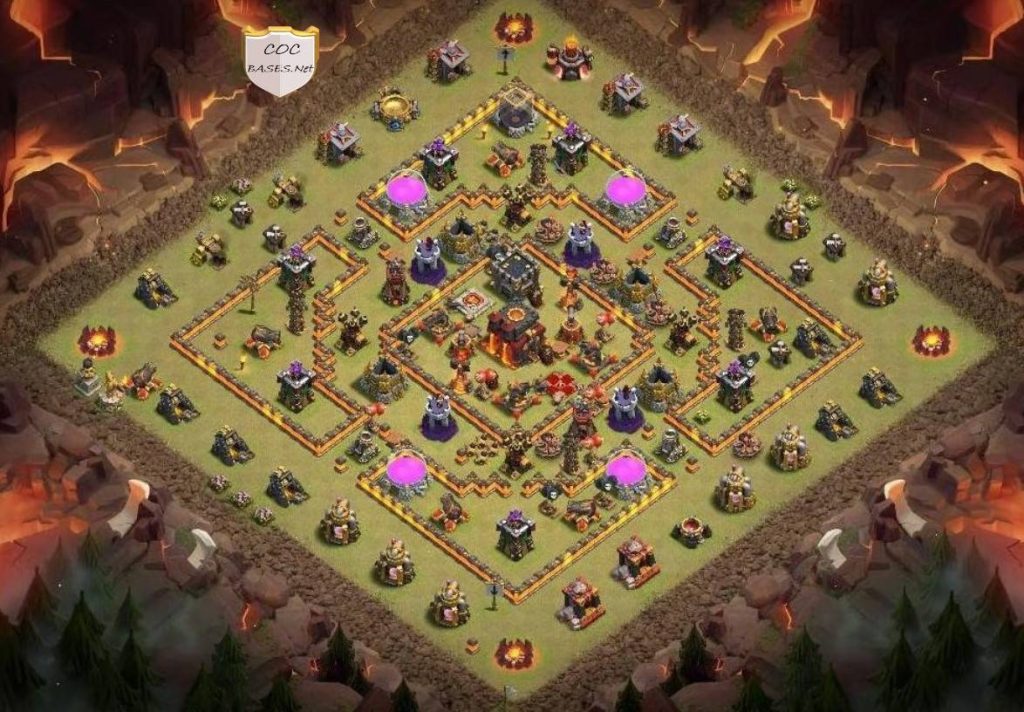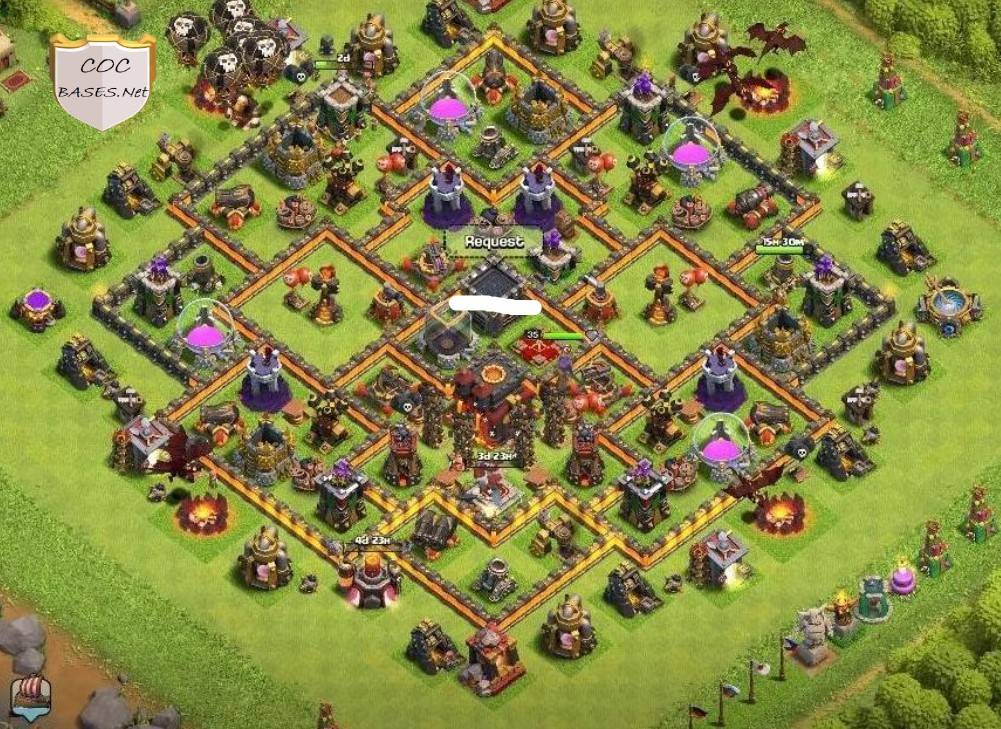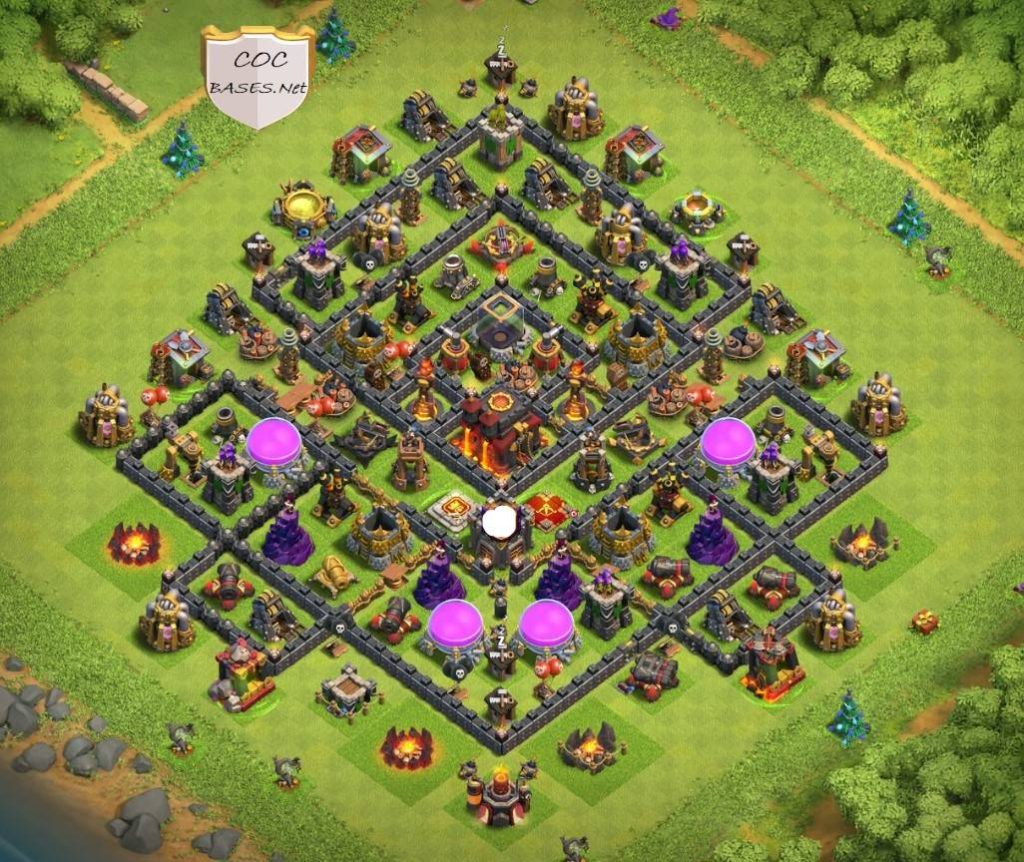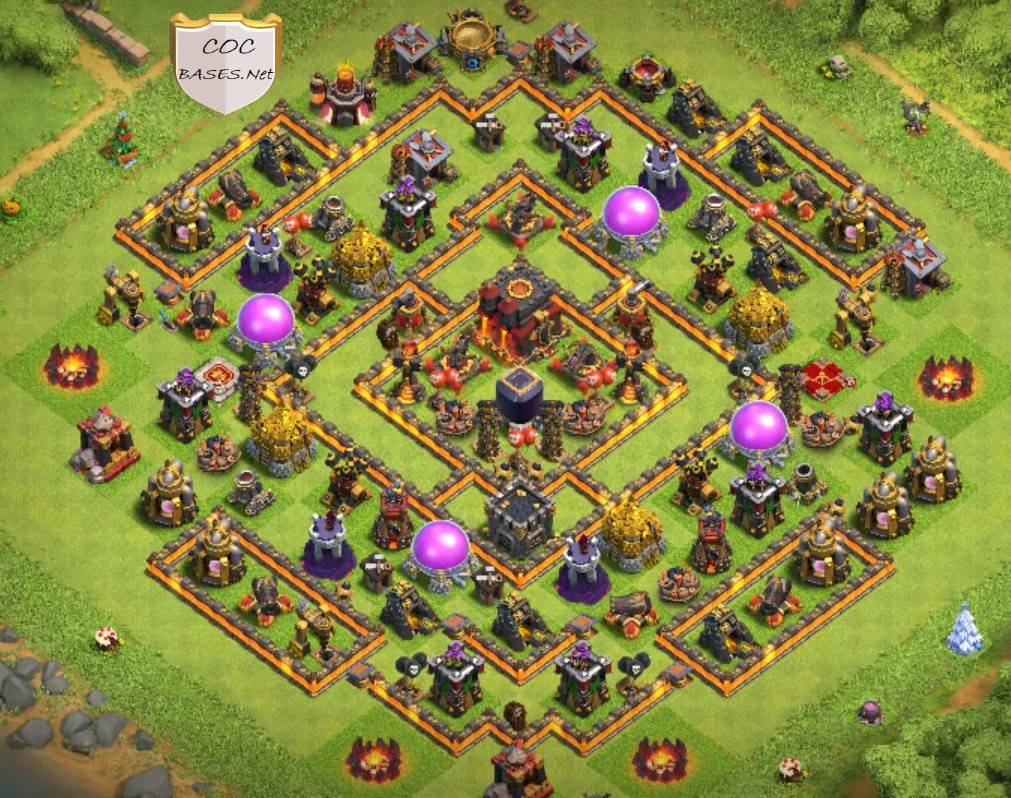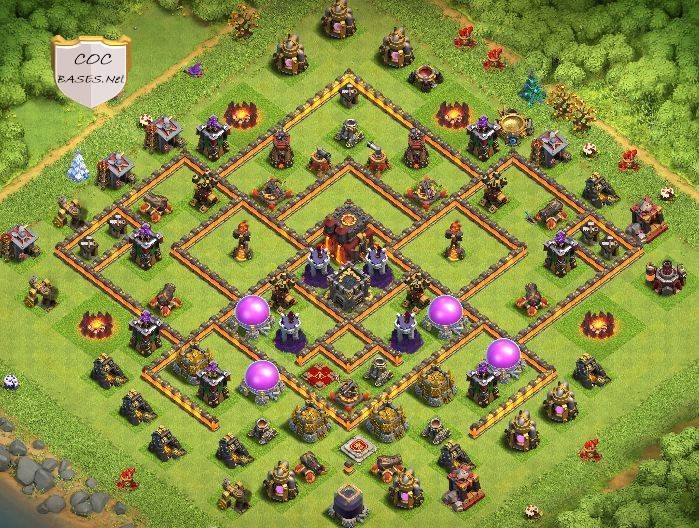 COC Town Hall 10 Trophy Base Copy Paste
In this best th10 trophy base layout, the town hall is placed in the center with some amazing defense buildings. The center segment is surrounded by the wall, outside the wall small bombs are placed with two infernos.
Then, there is a third big segment, in which resource towers, cannons, mortar, archery, air-defense towers are placed. The whole clan is surrounded by a hard wall and outside the wall again a layer of army and defense building is made.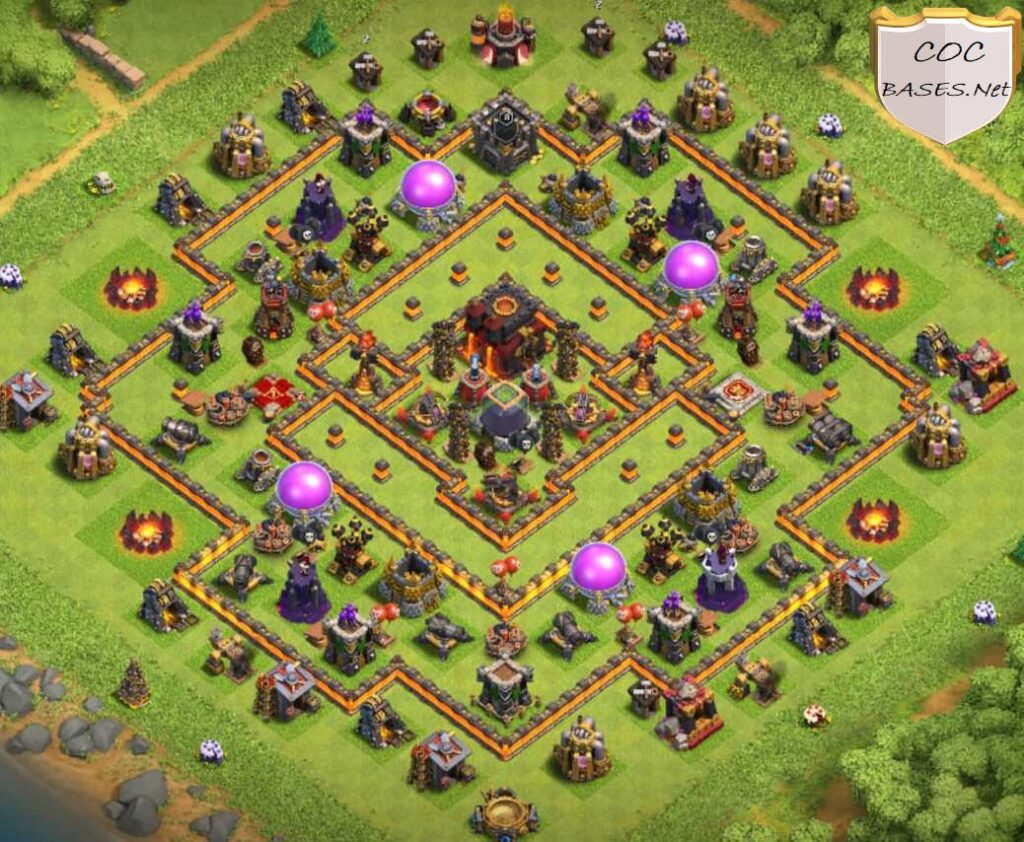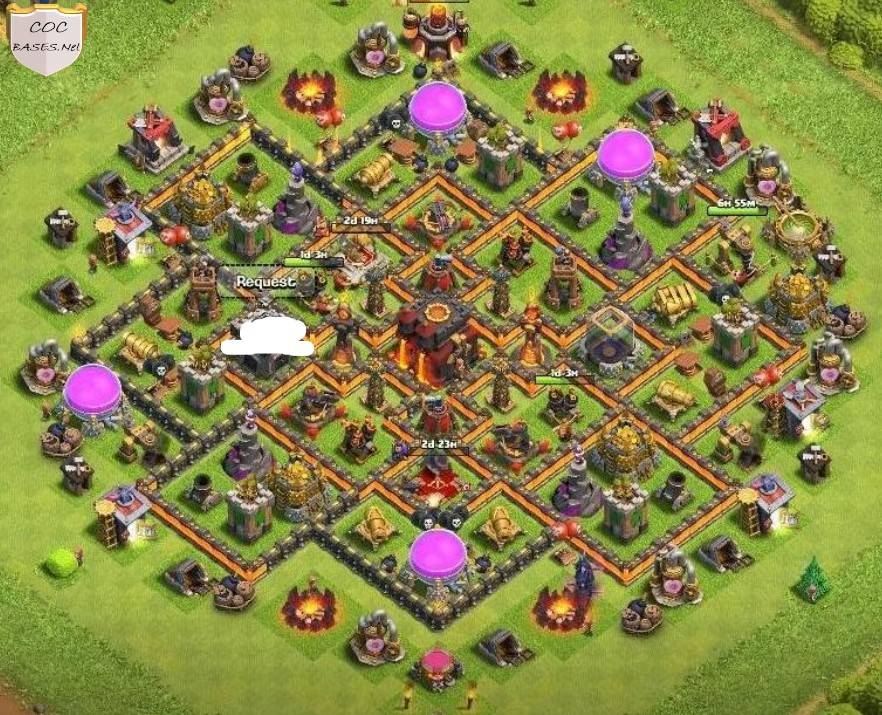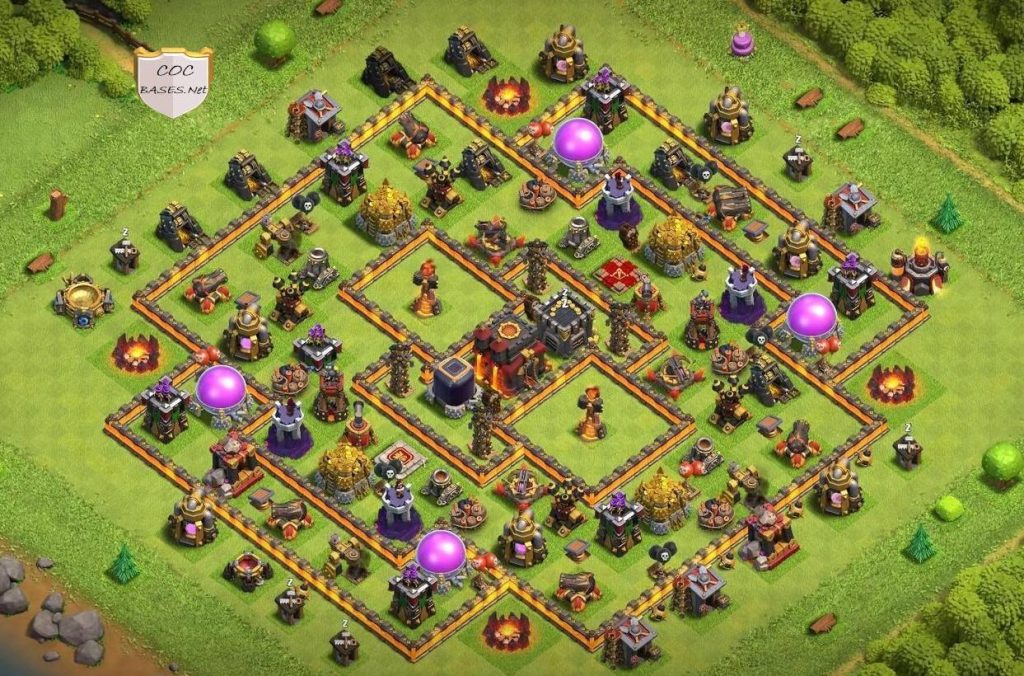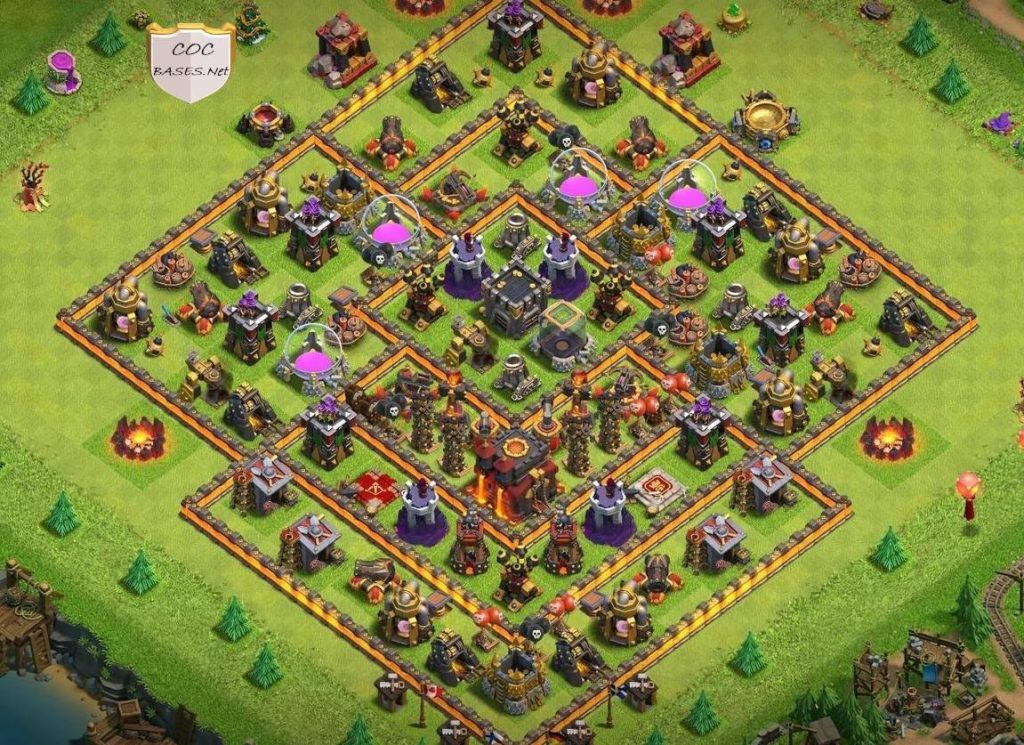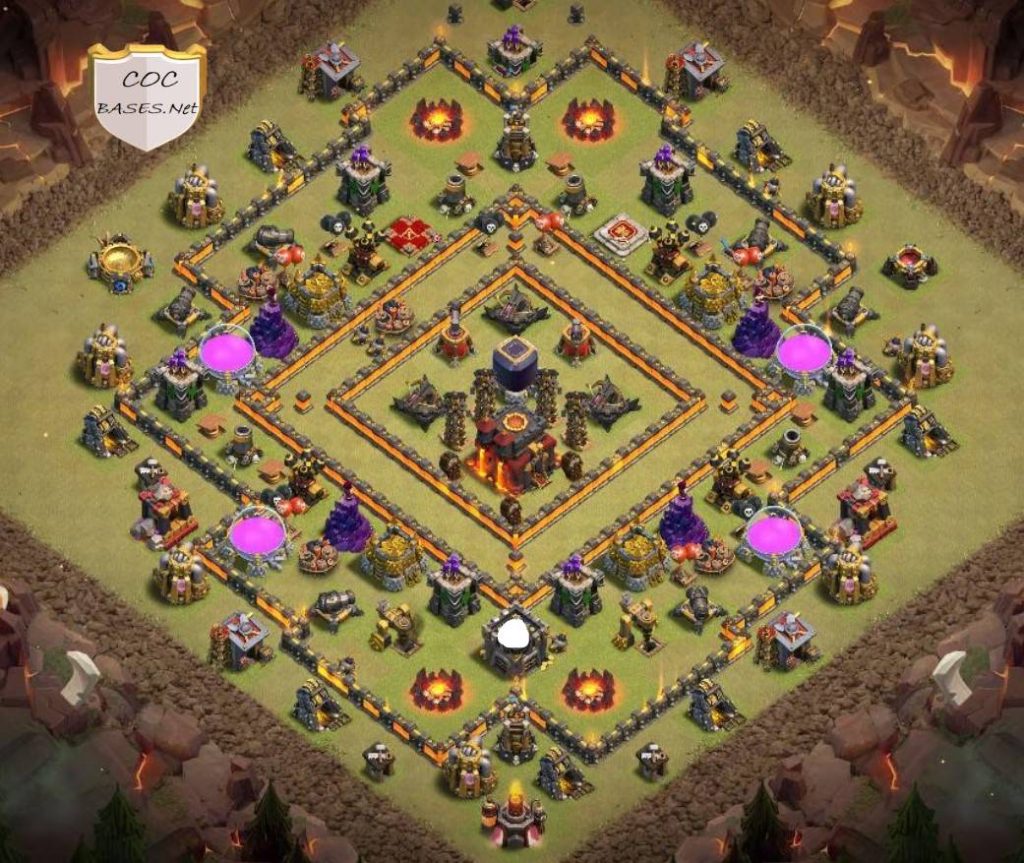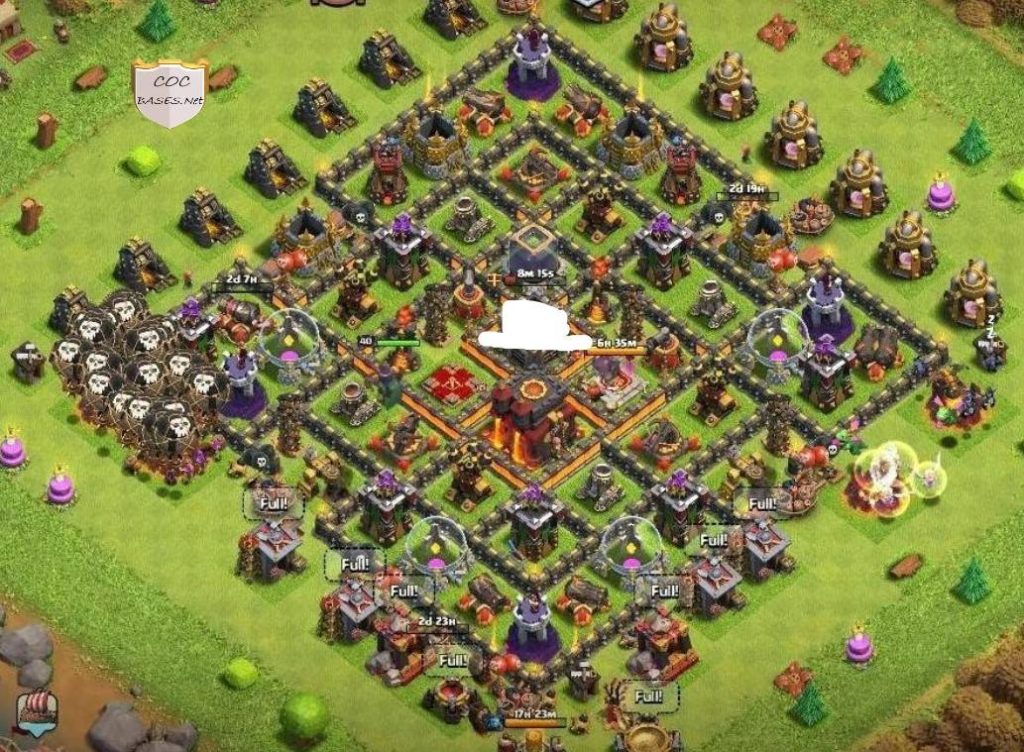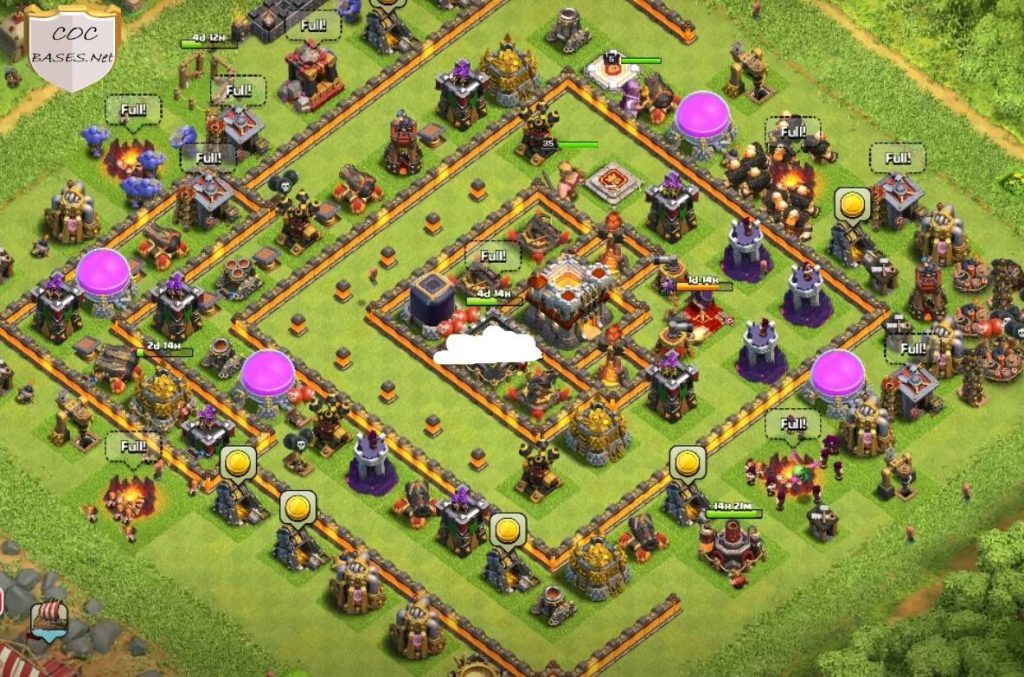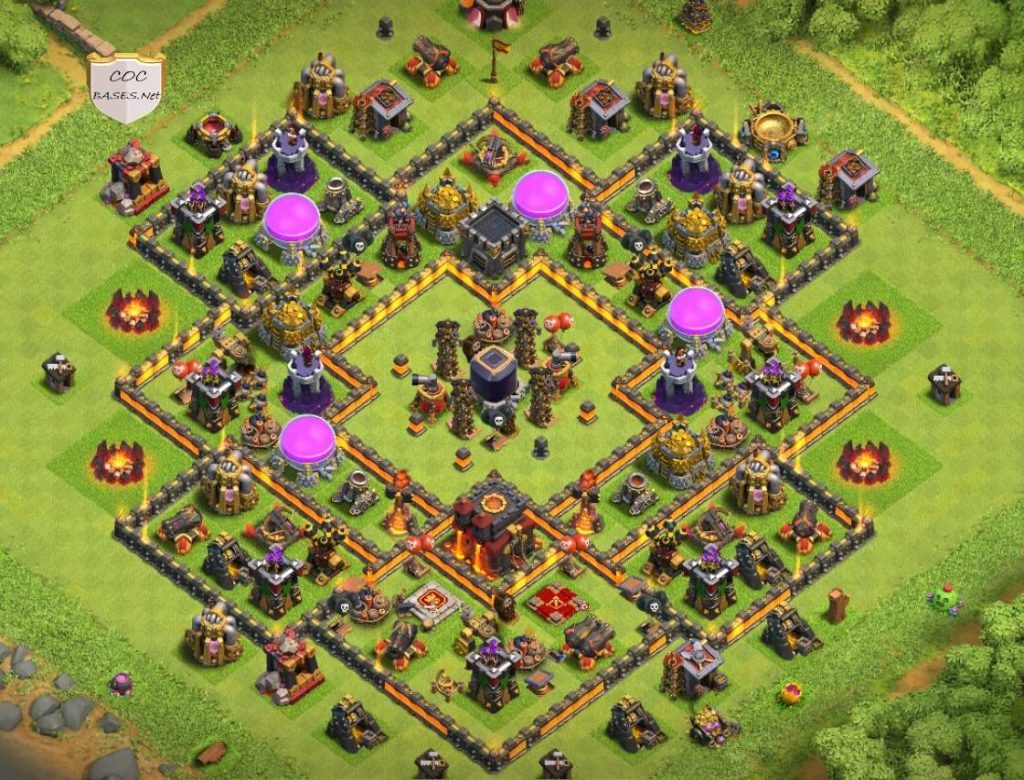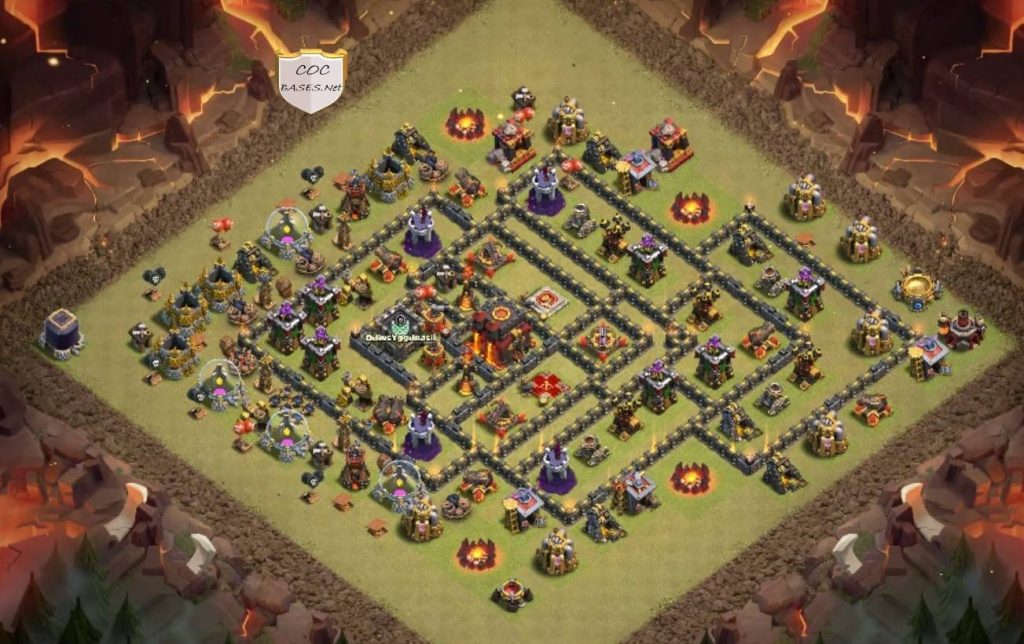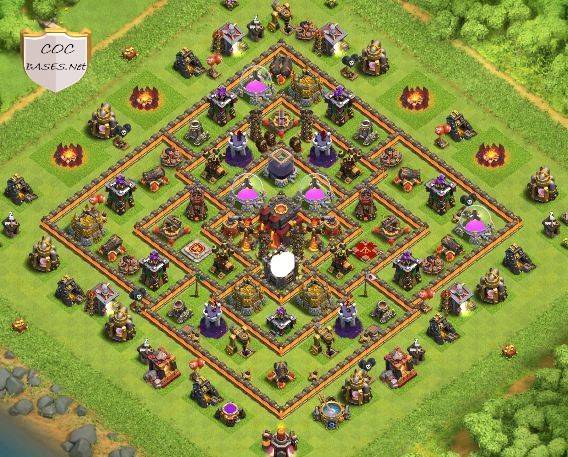 Clash of Clans Trophy Pushing Town Hall 10 Base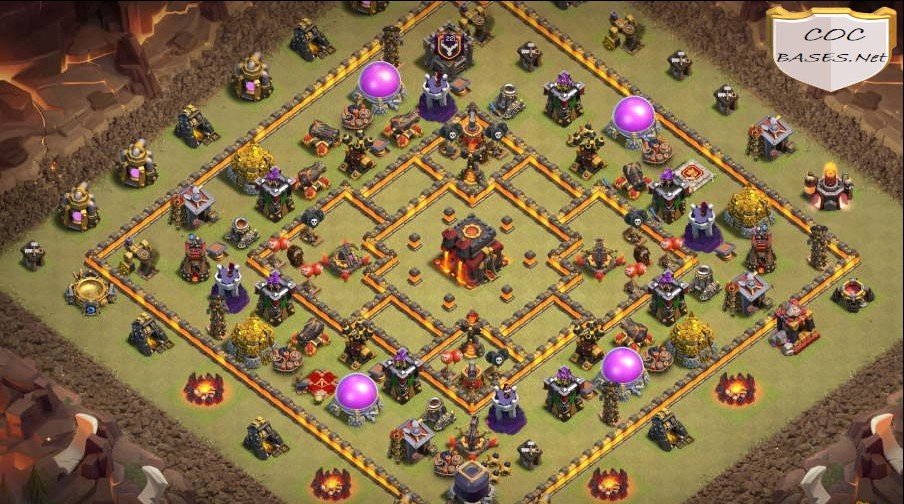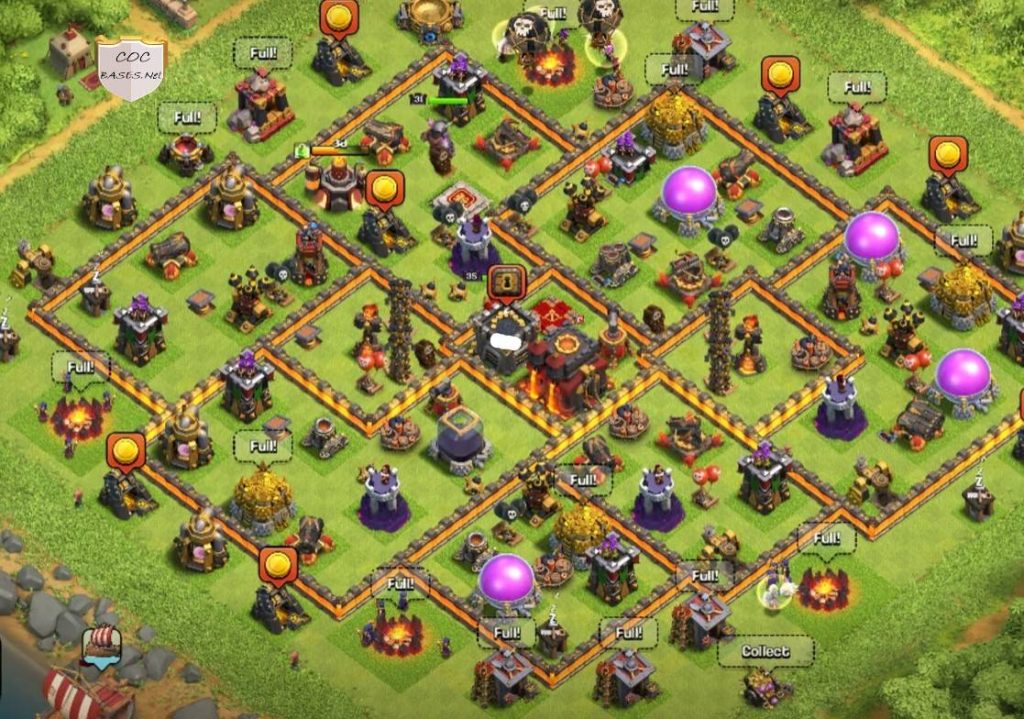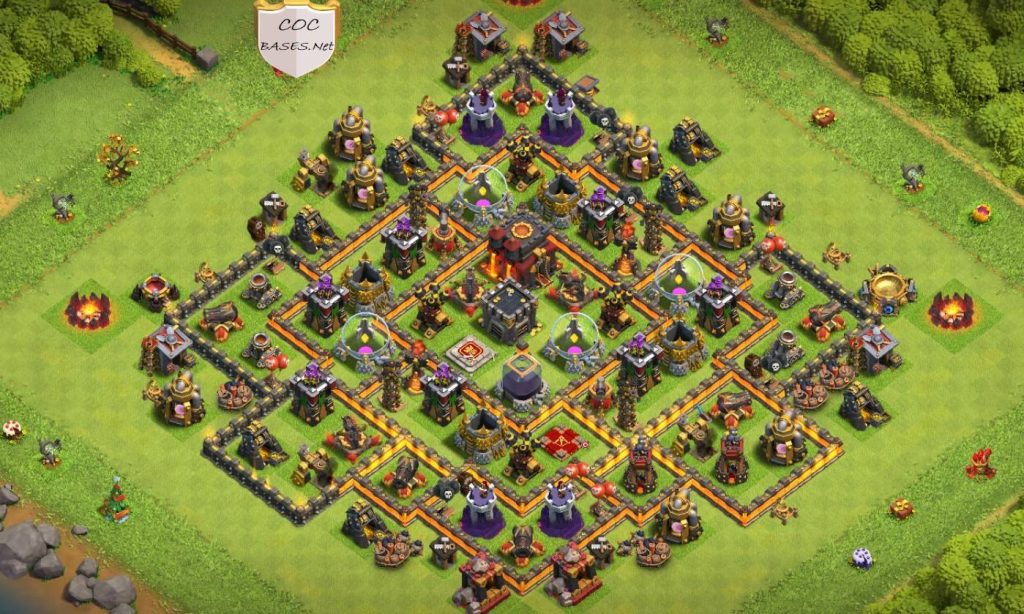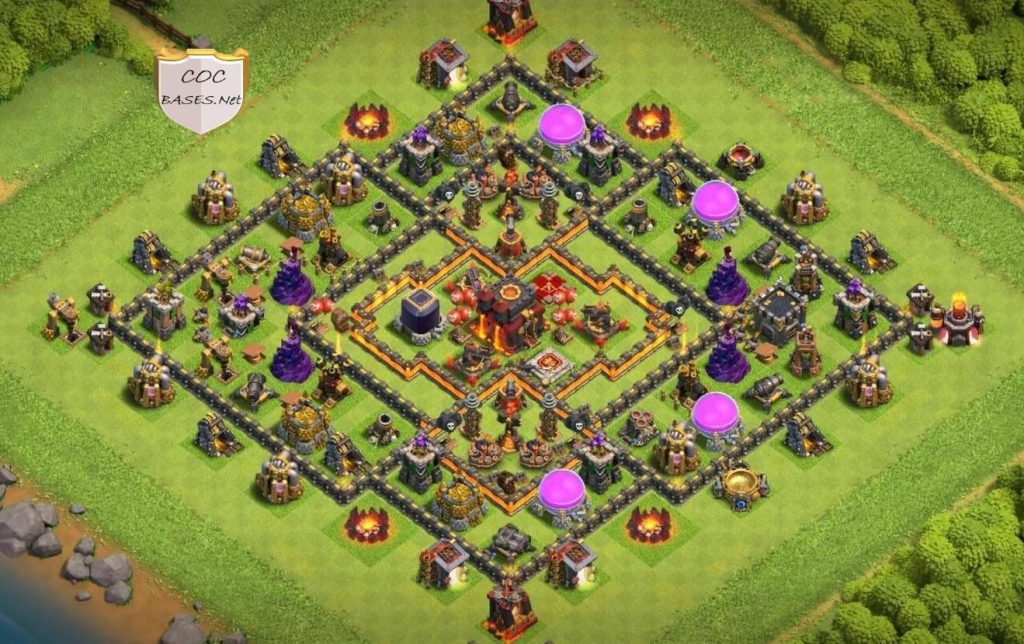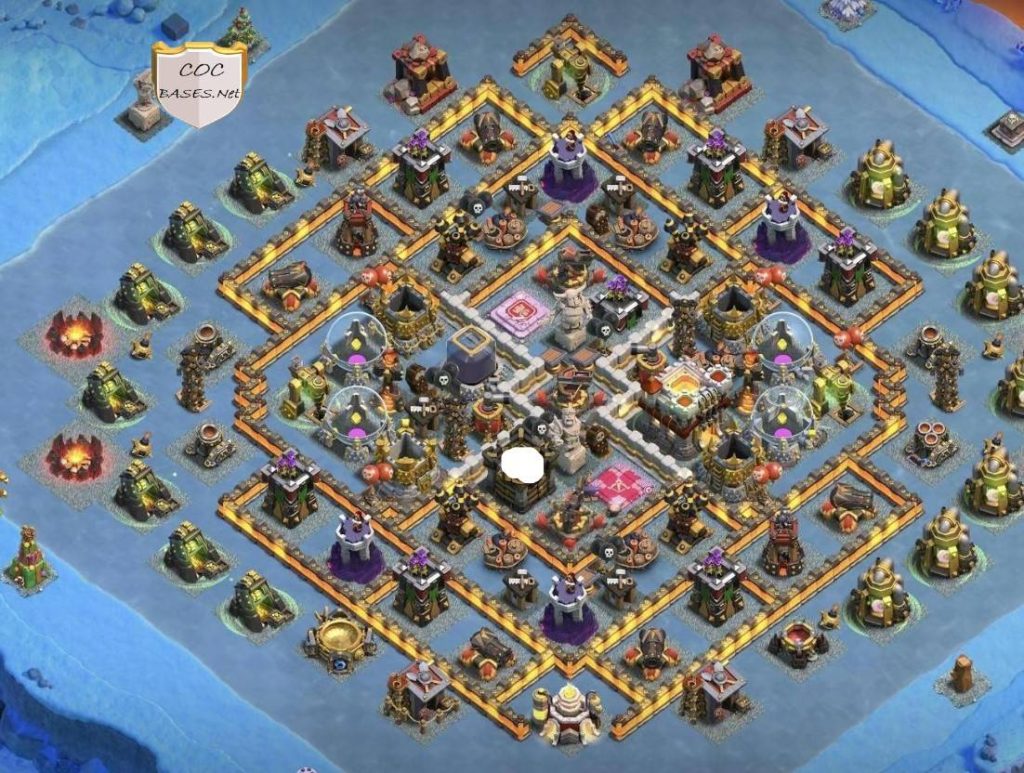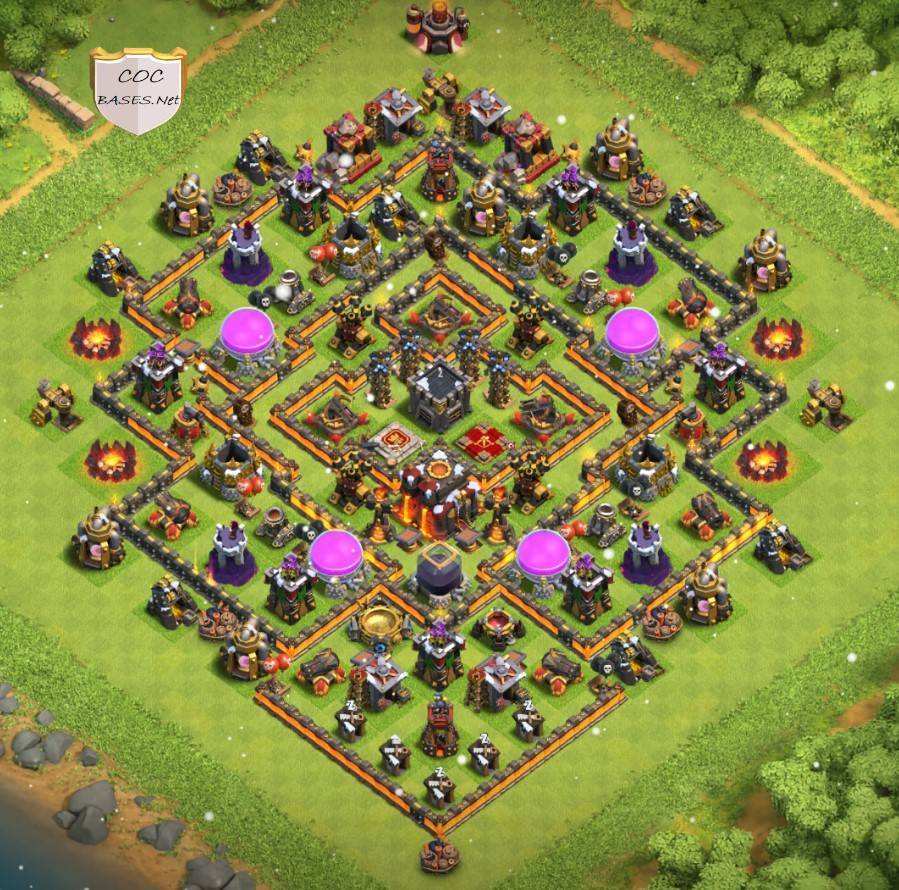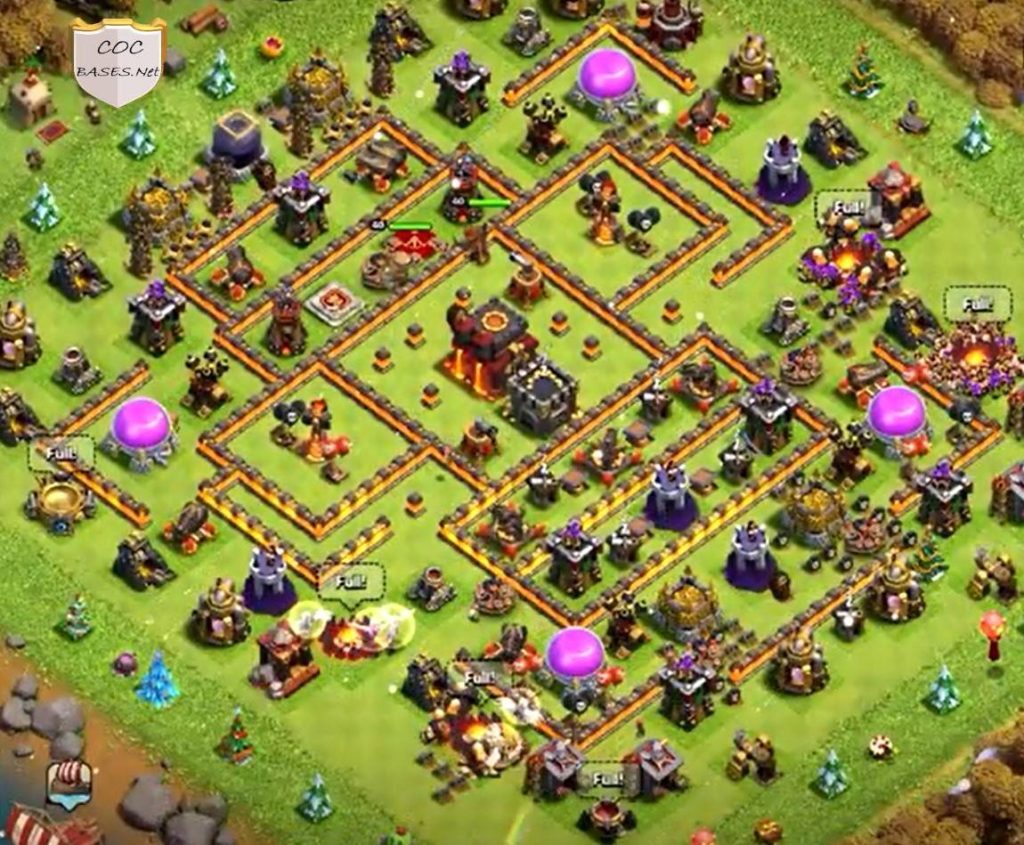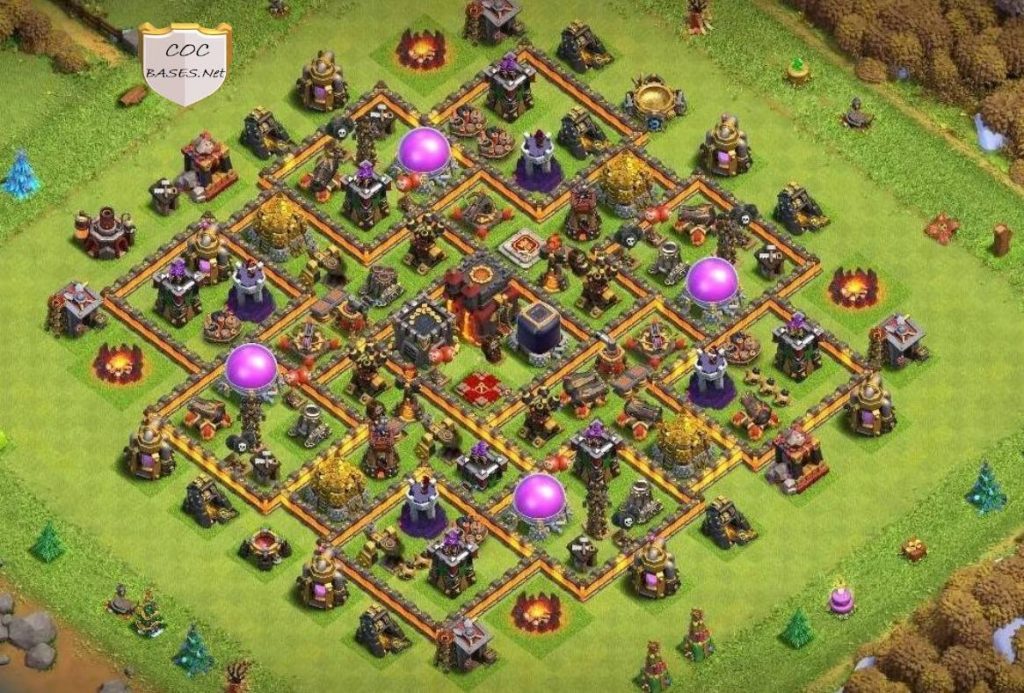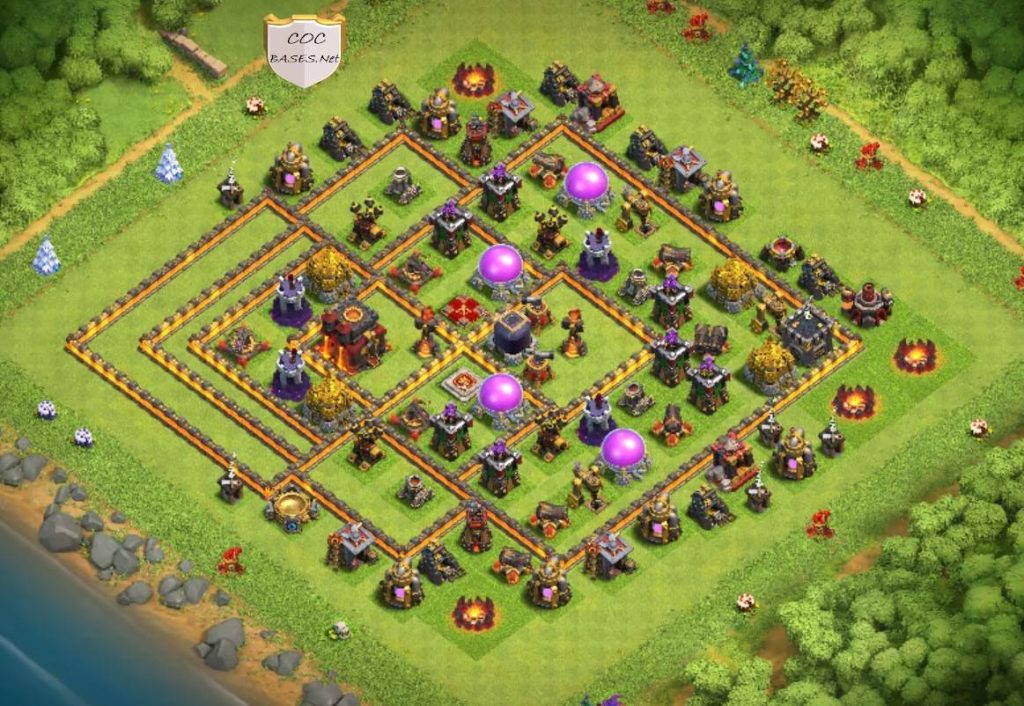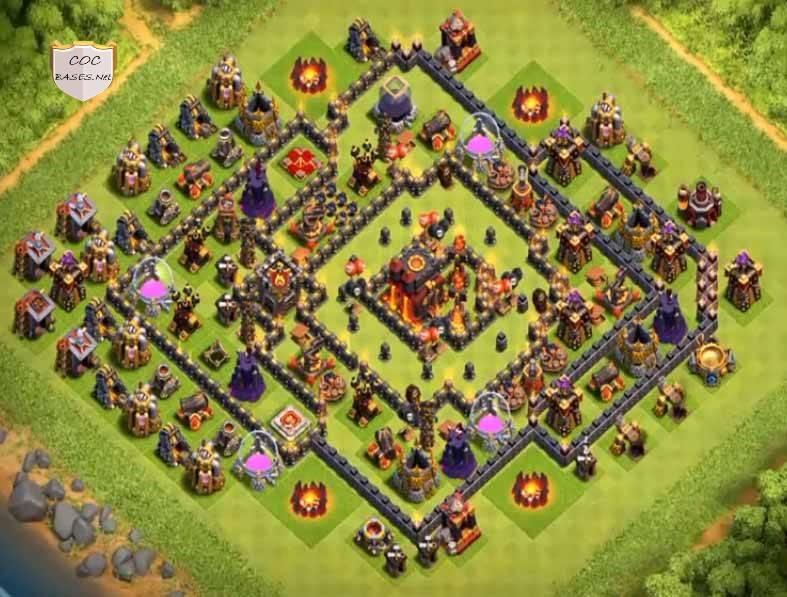 Town Hall 10 Max Trophy Layout Base
Here we have shown two amazing trophy bases that are built with a heavy army. In the first best th10 trophy bases, the town hall is centralized with the clan castle. For the protection of the central segment, some of the amazing defense buildings are placed.
There is a second layer containing the small bombs. Both layers are surrounded by a molten lava wall for protection. There is a third heavy defense army layer also containing some resource buildings. That is protected by two different types of walls.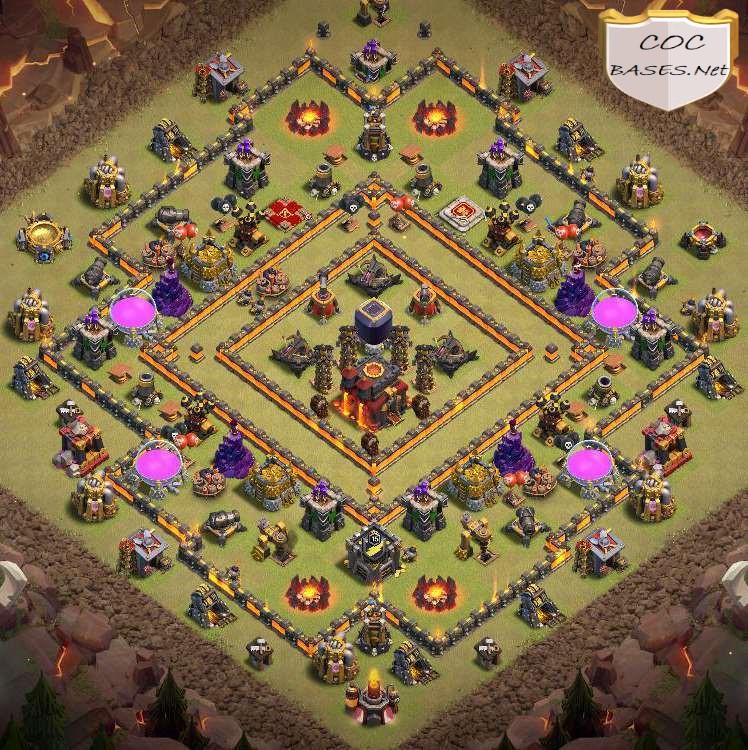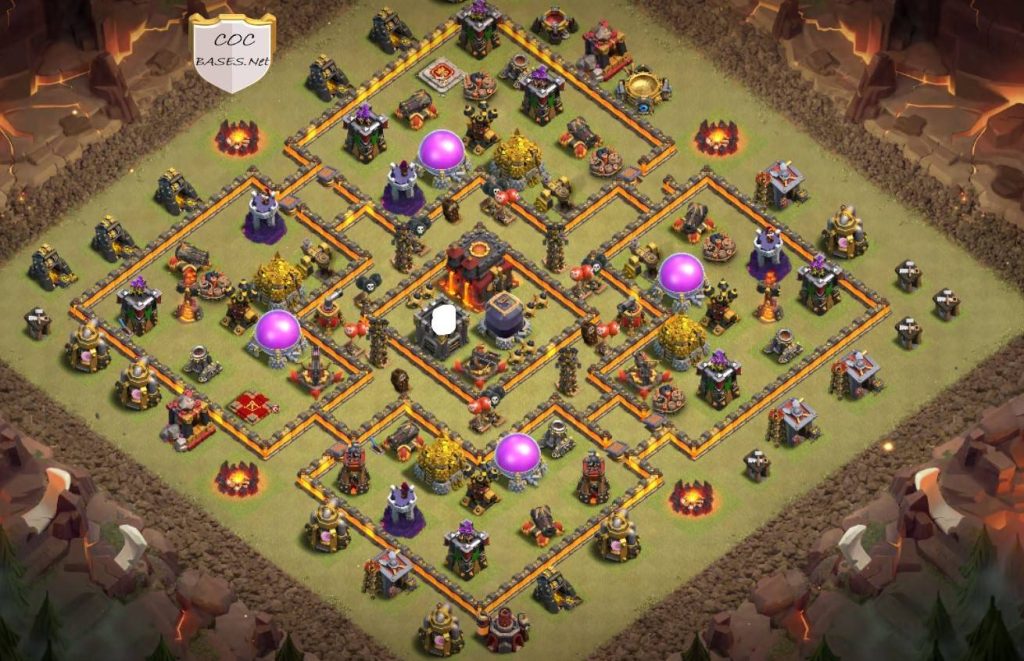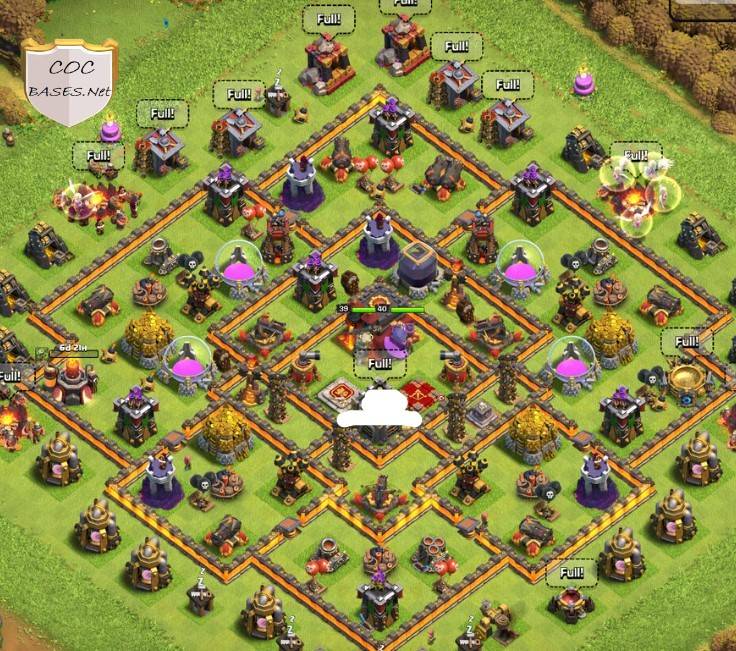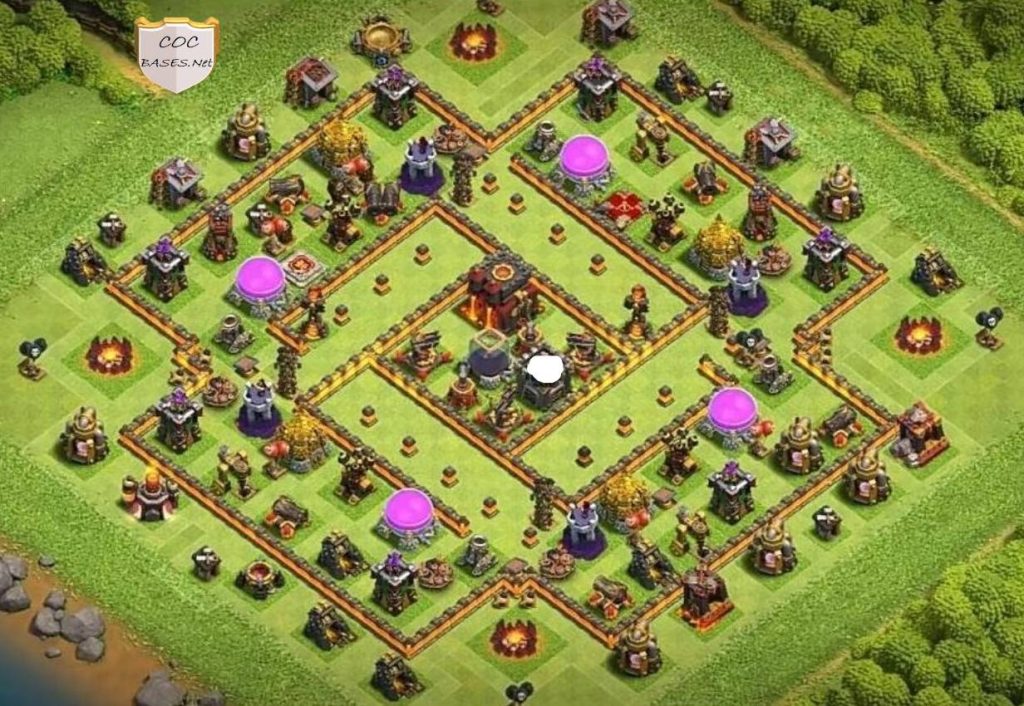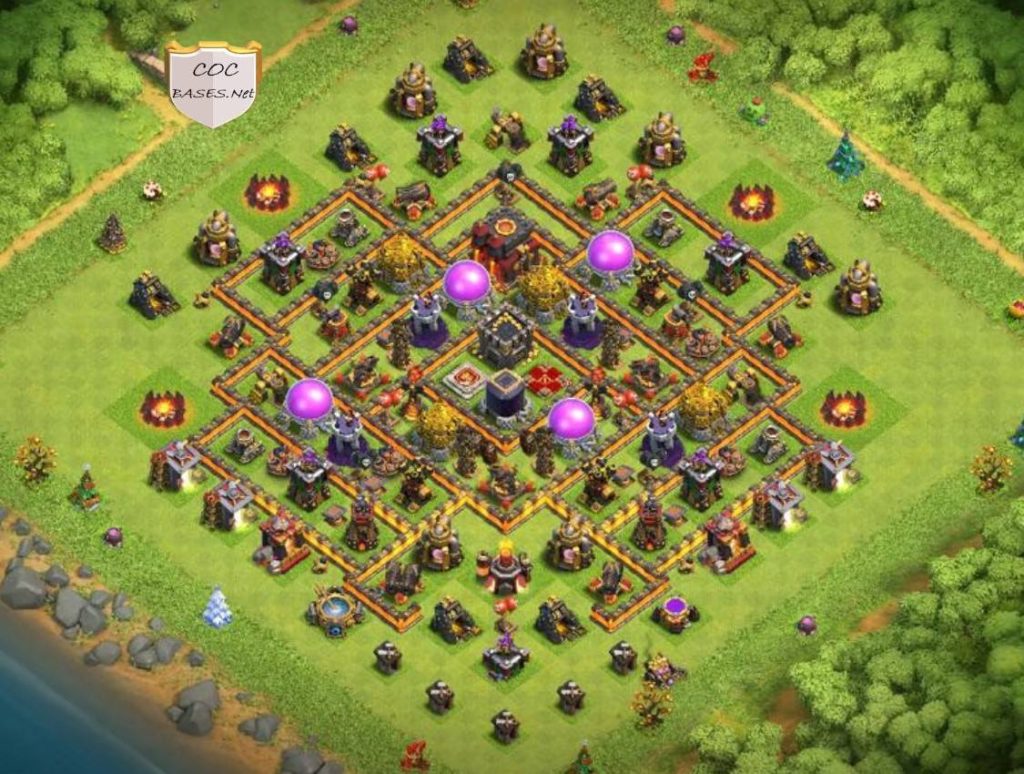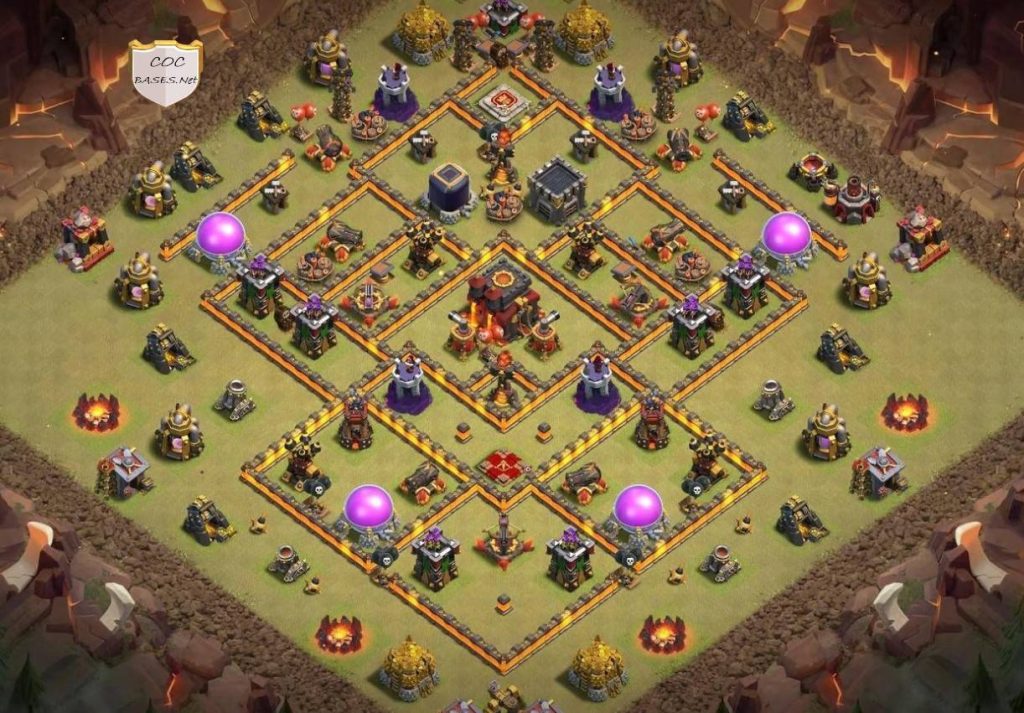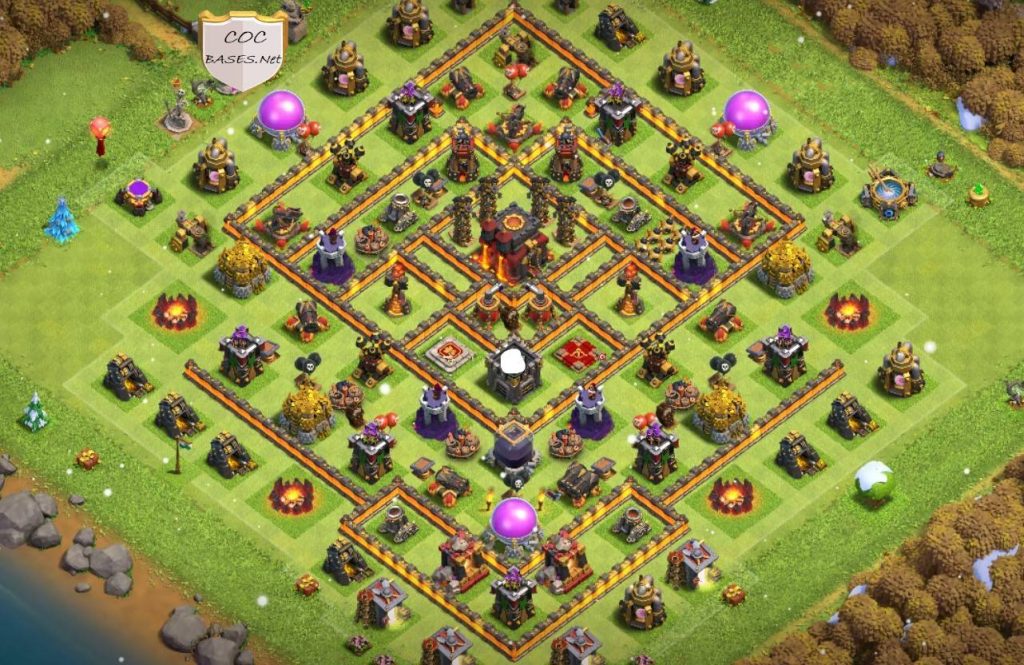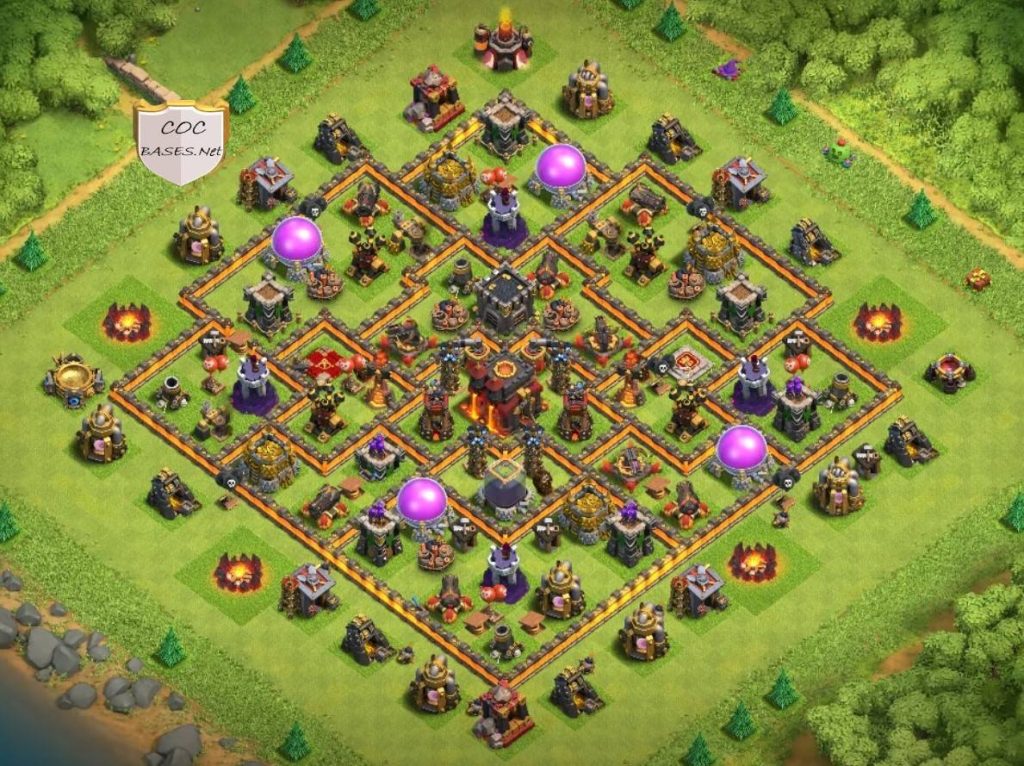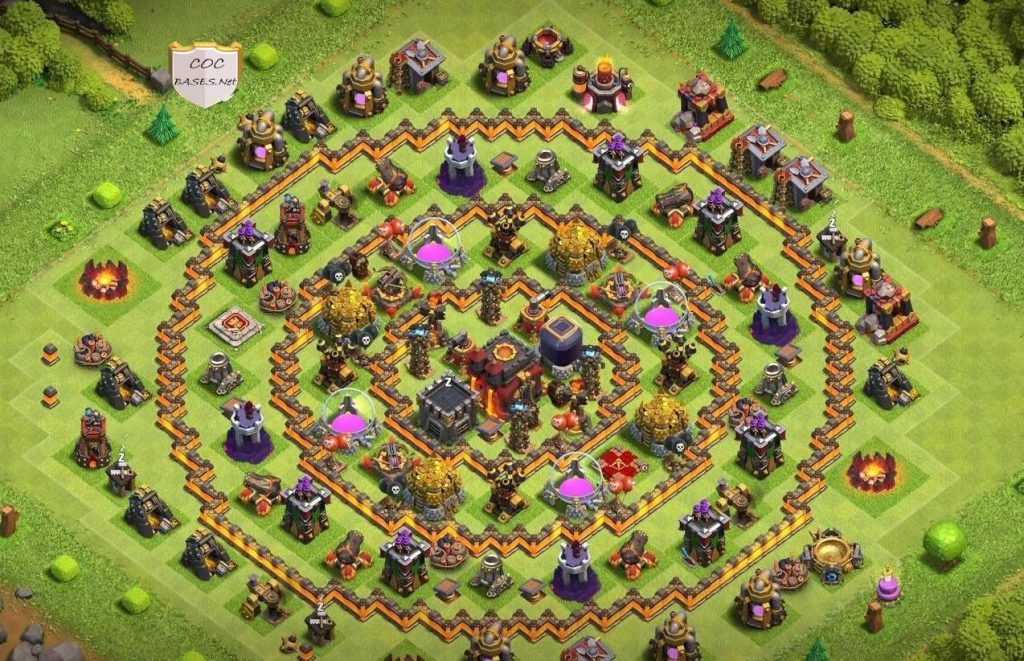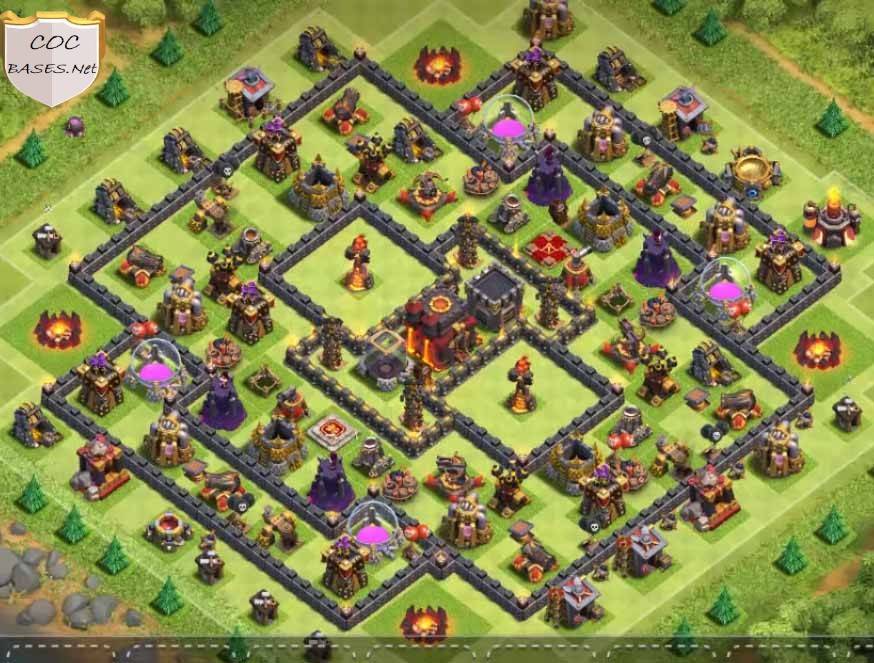 COC Anti Ground TH10 Trophy Base Link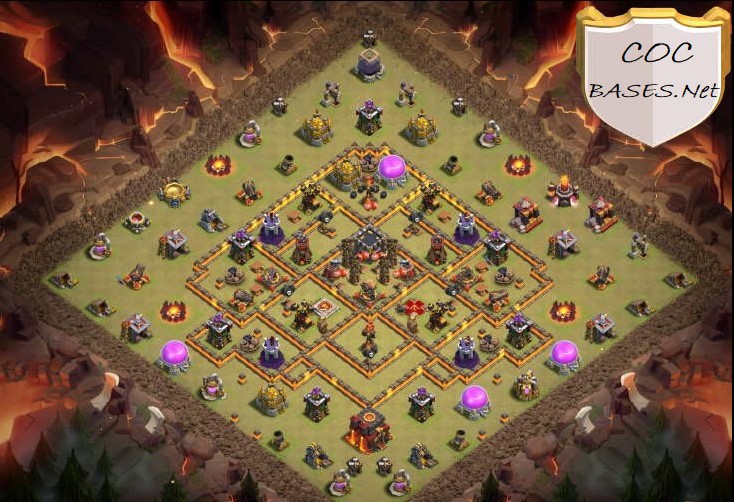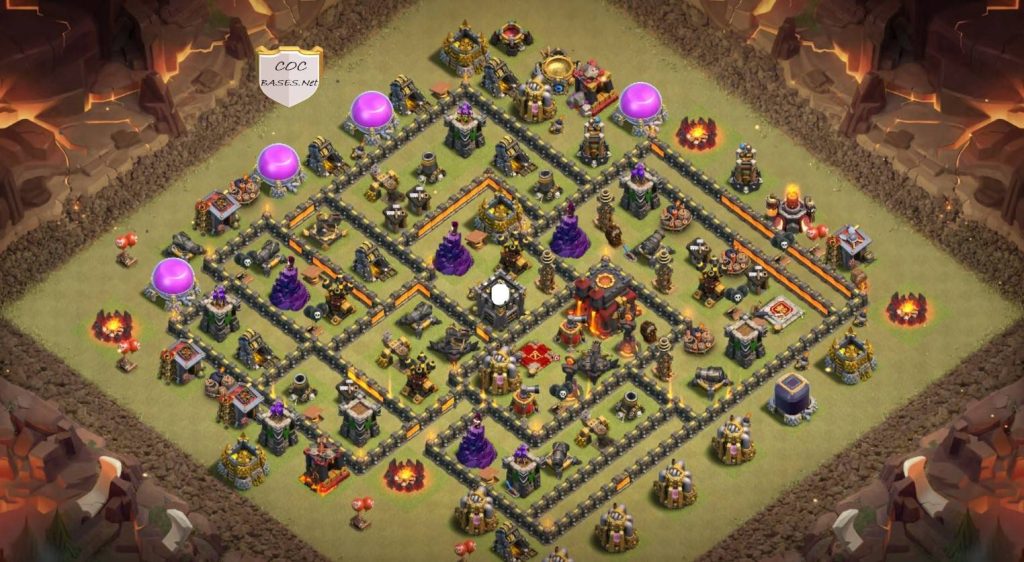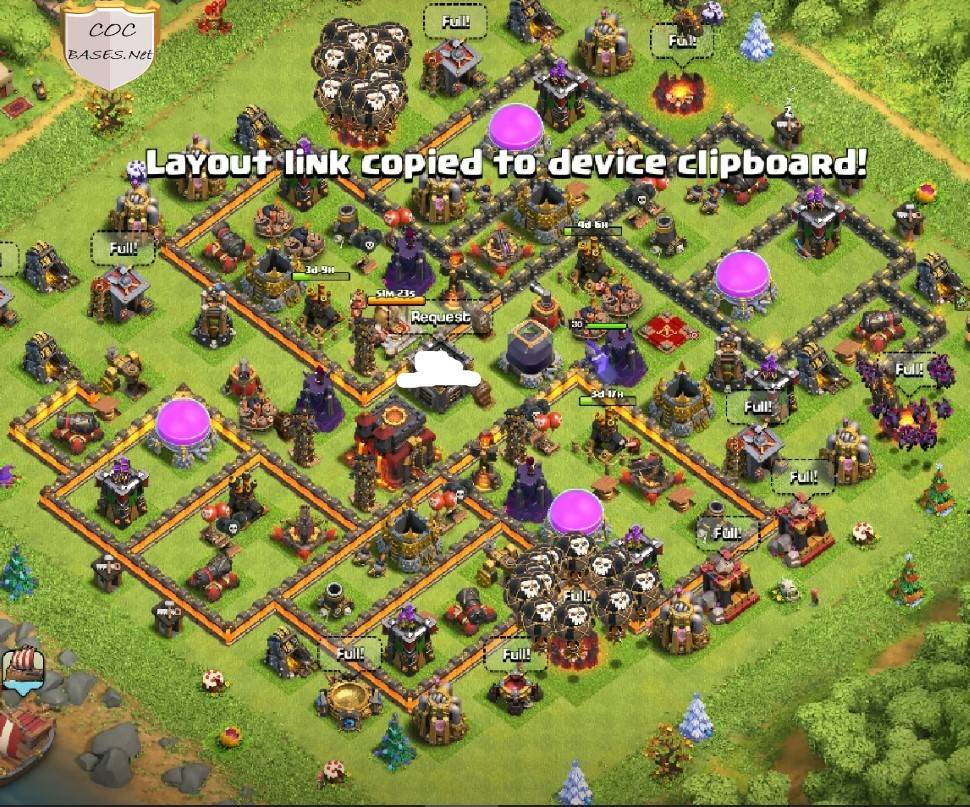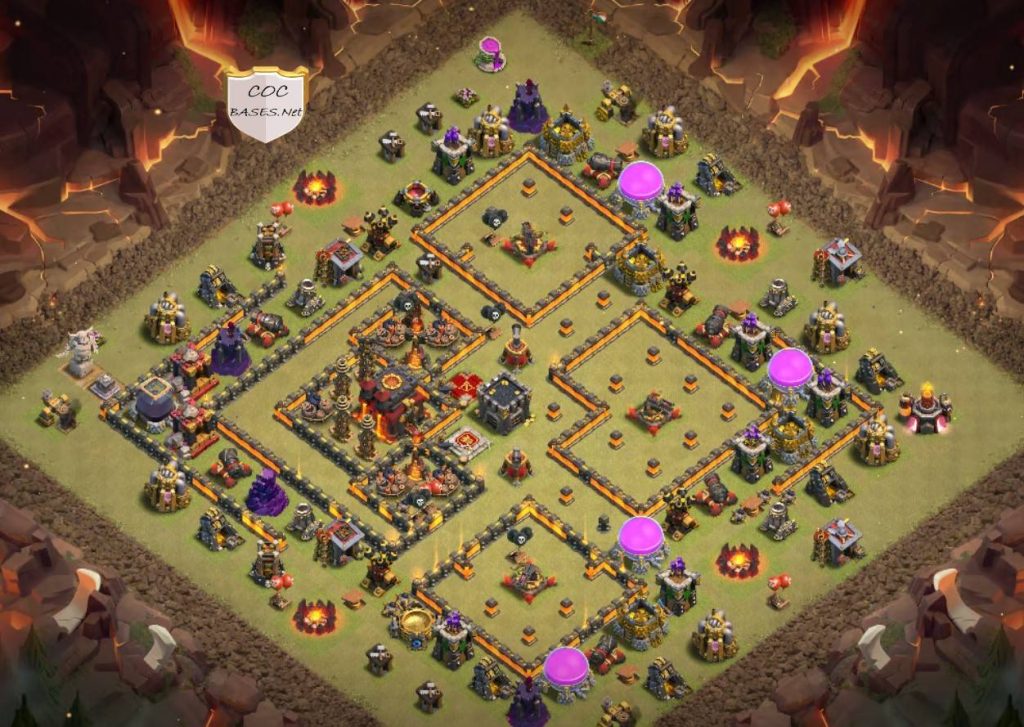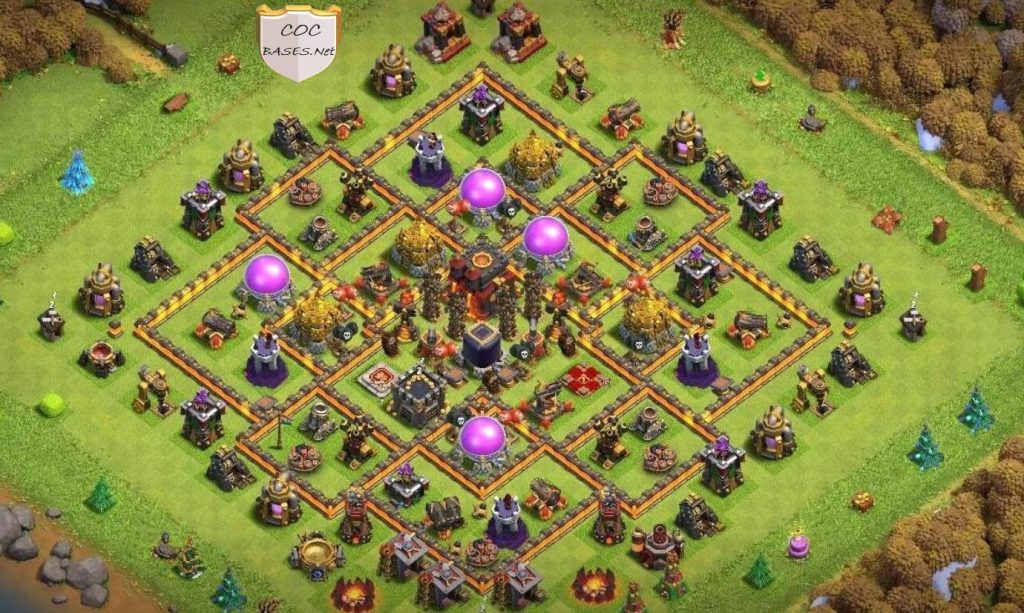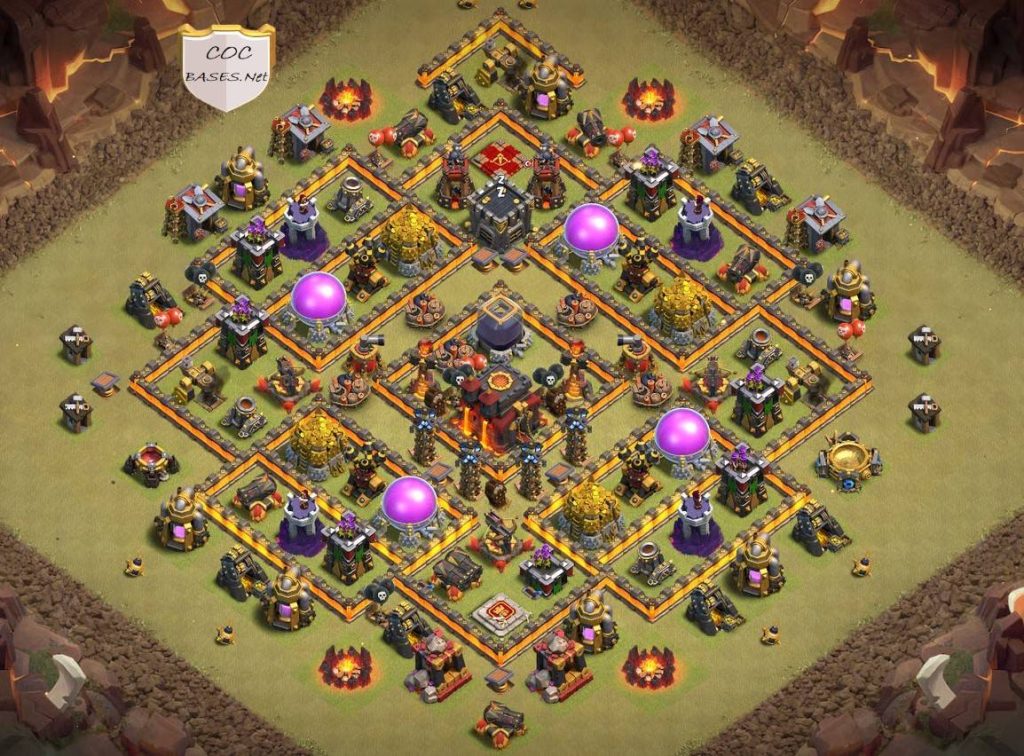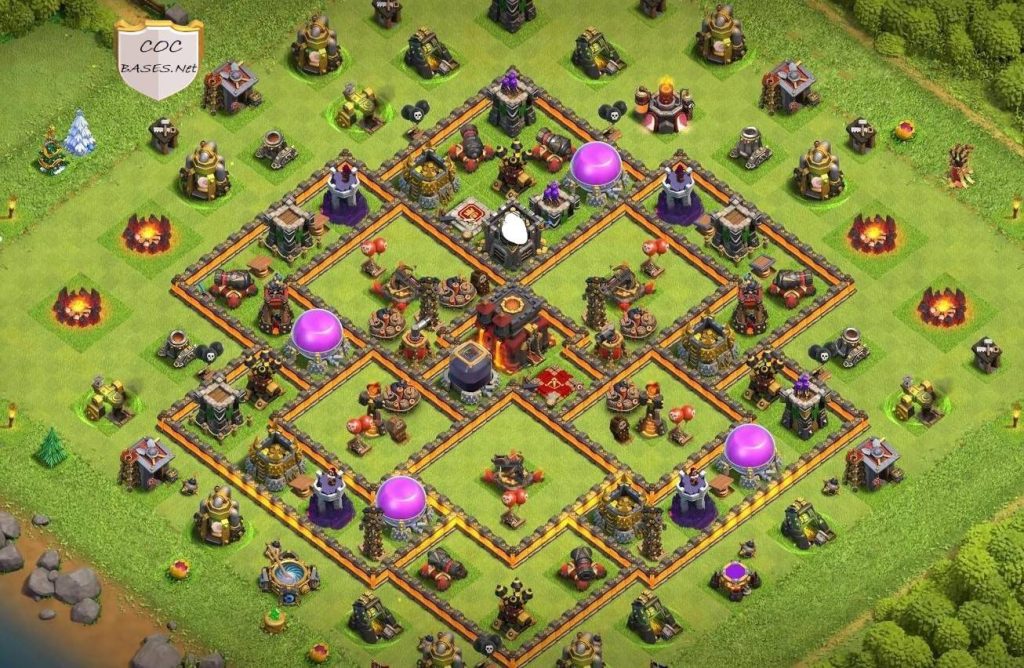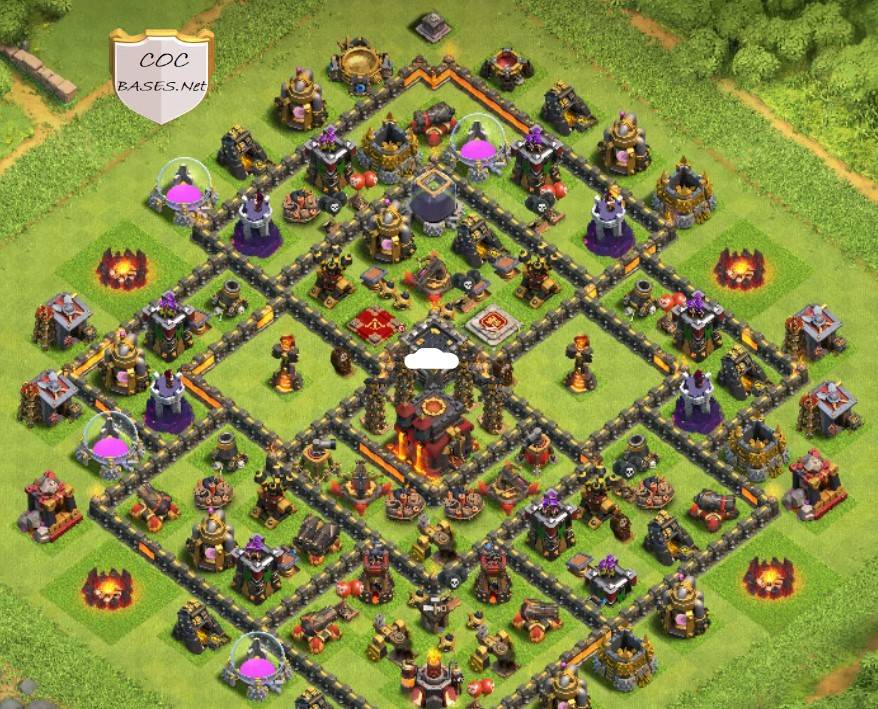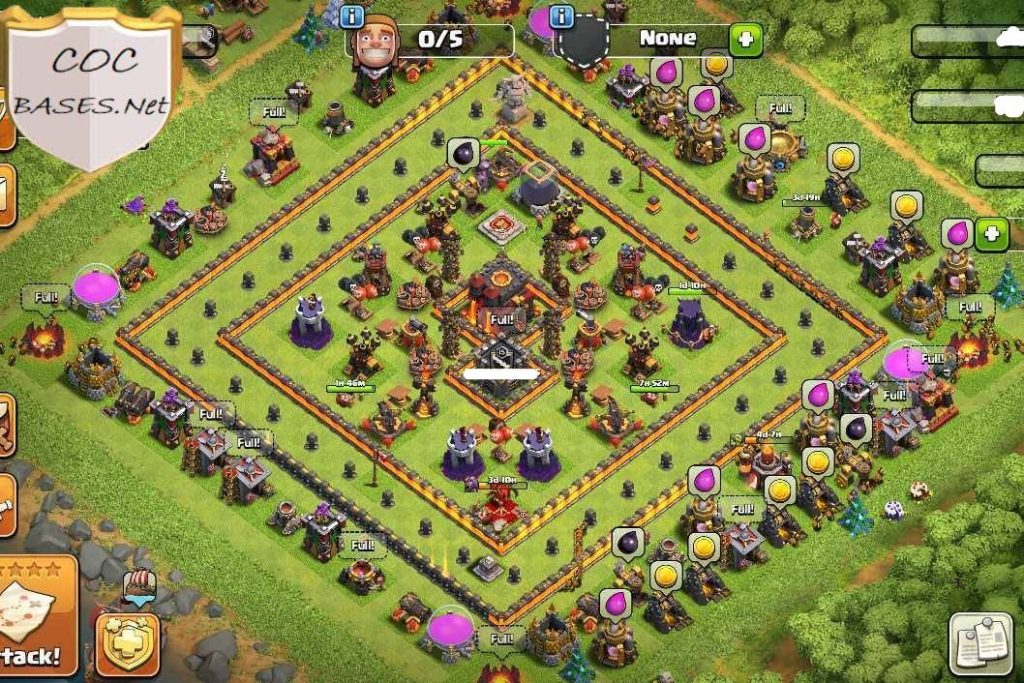 COC Anti All Troops TH10 Trophy Pushing Base
The second option has a square compartment in the middle containing a town hall protected by a wall and some defense buildings. Then there are three layers surrounding the central square segment that are equipped with defense and army buildings. The resource towers are placed outside the clan with some cannon, mortar, etc.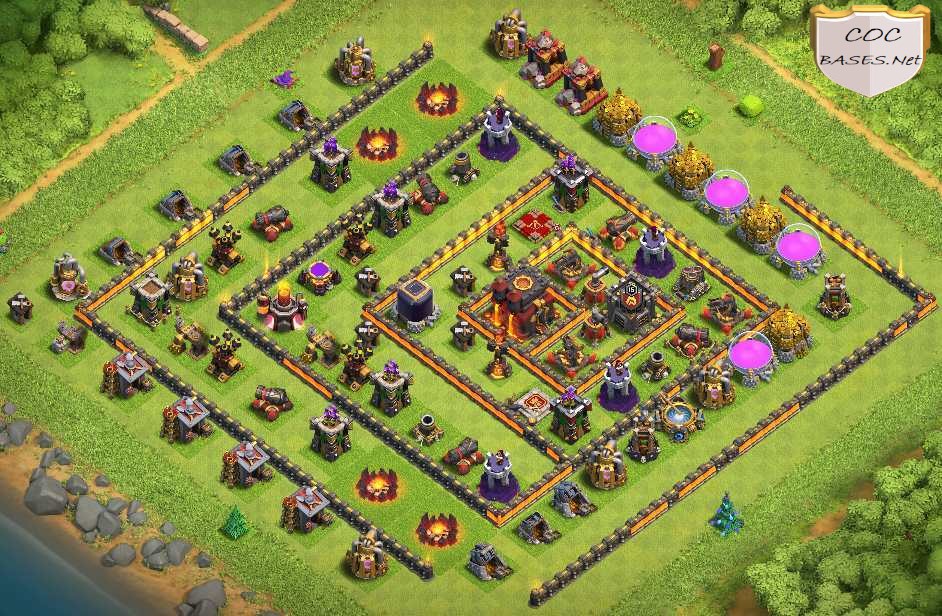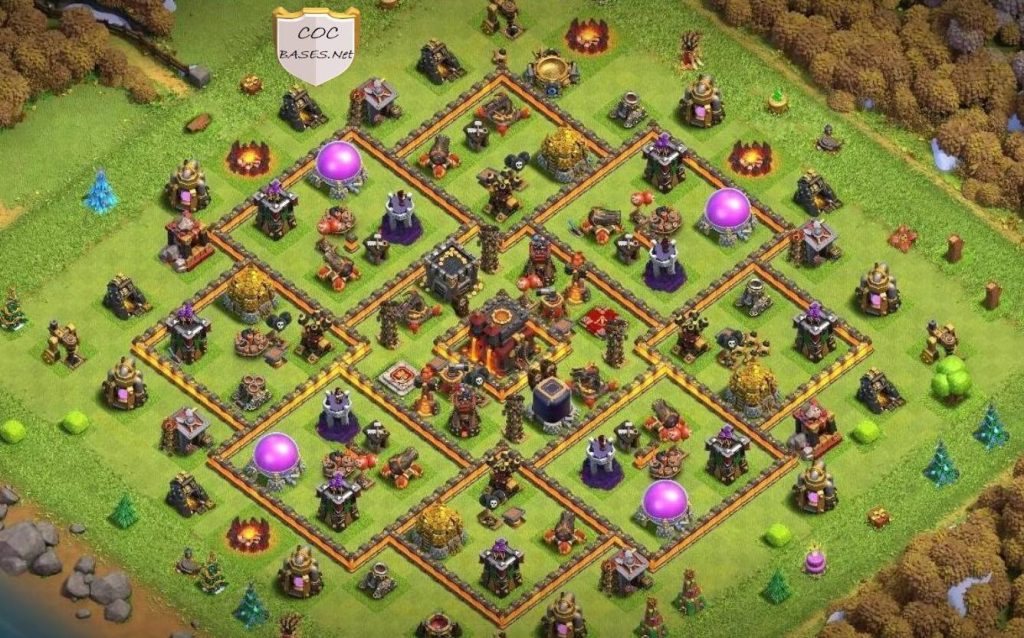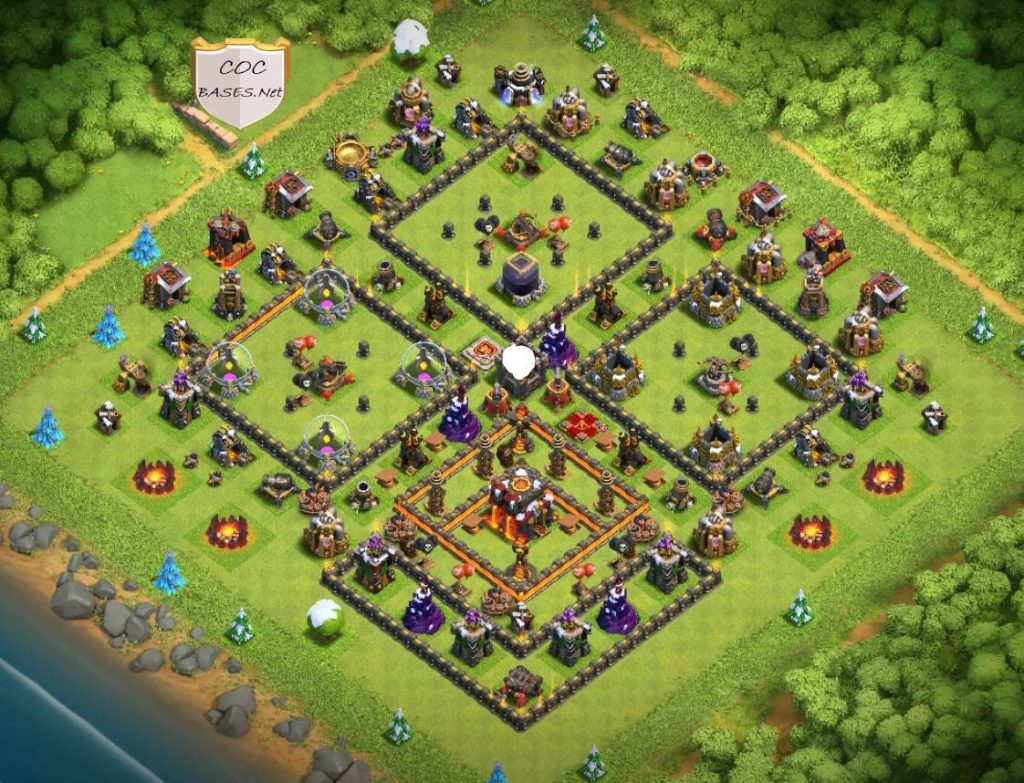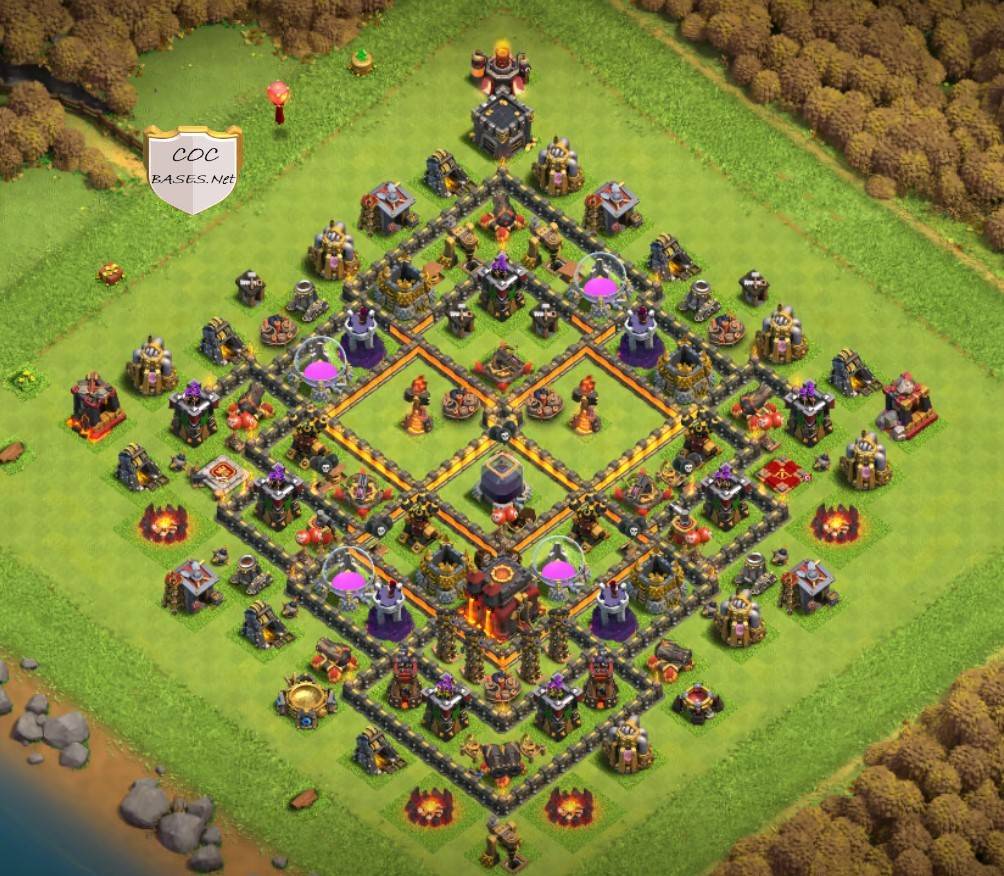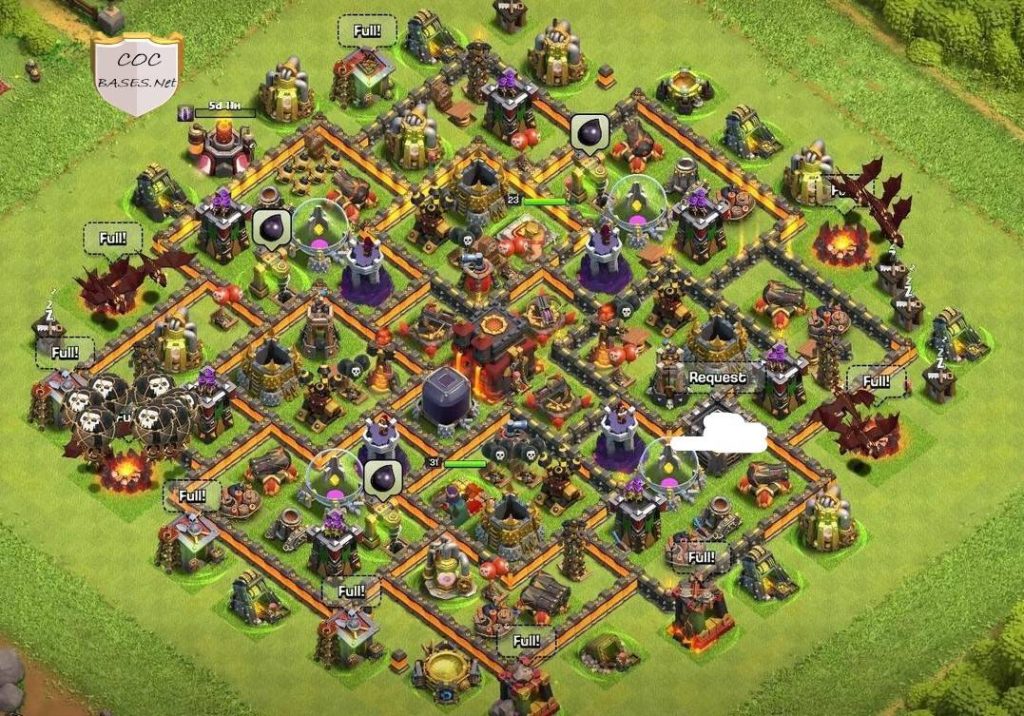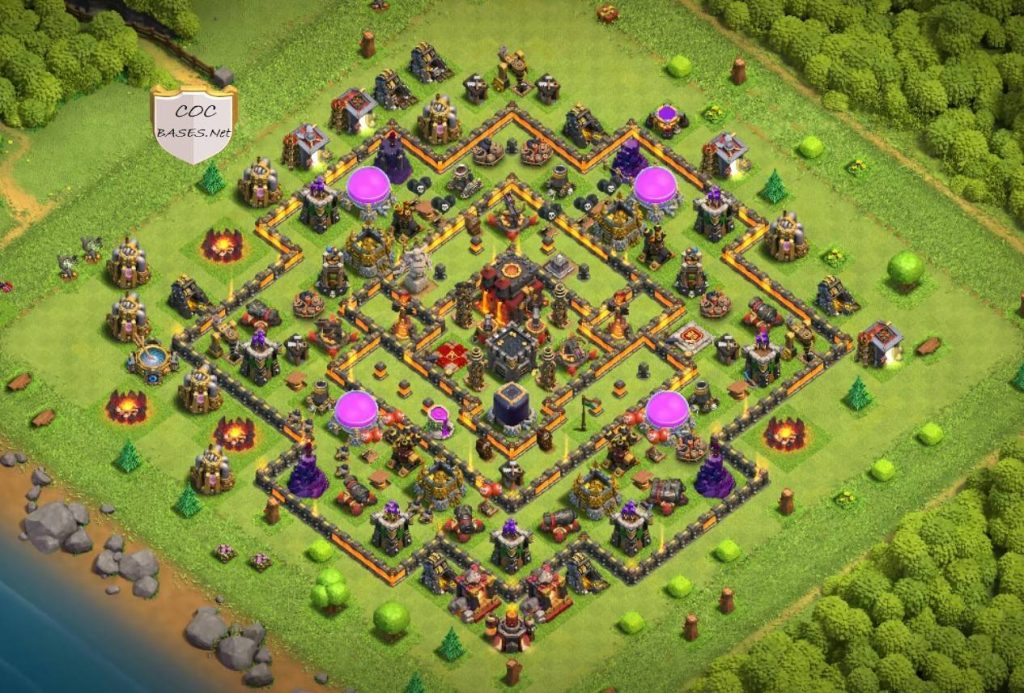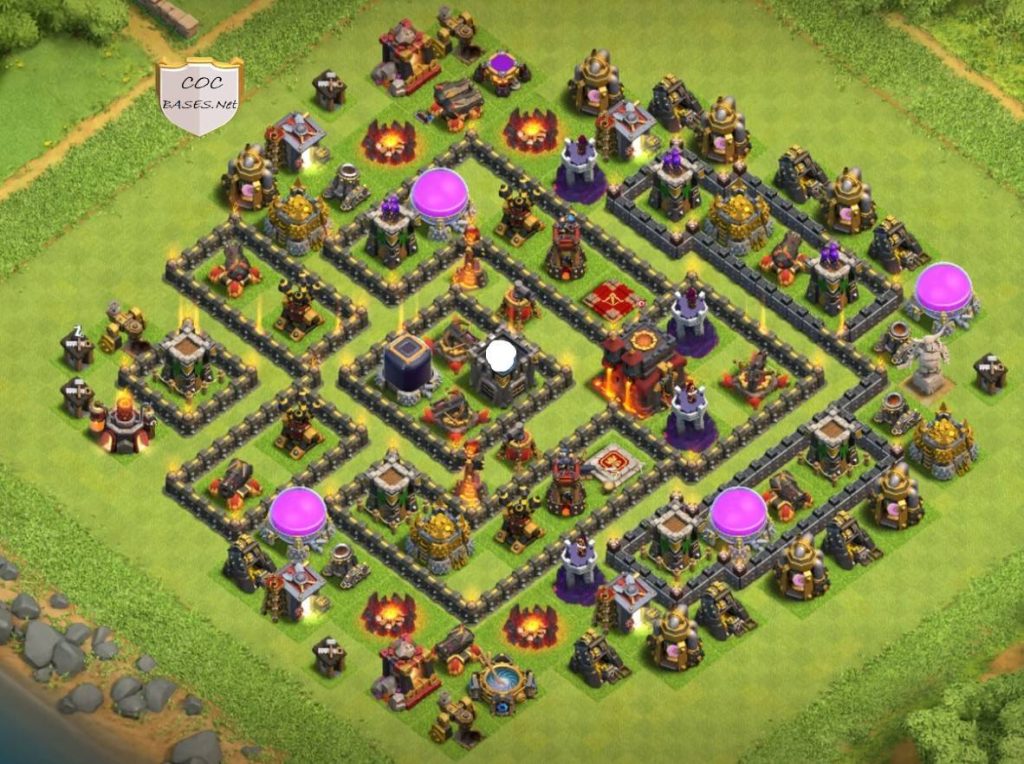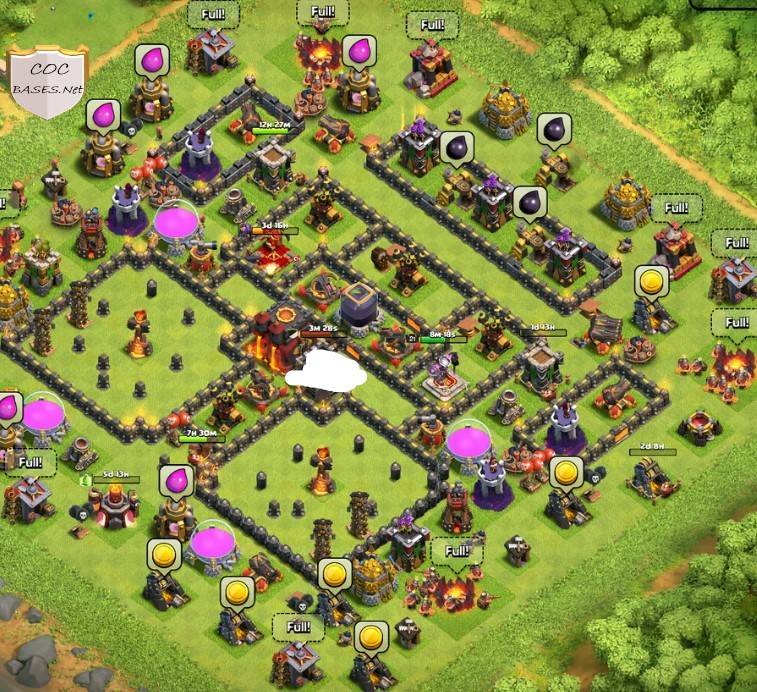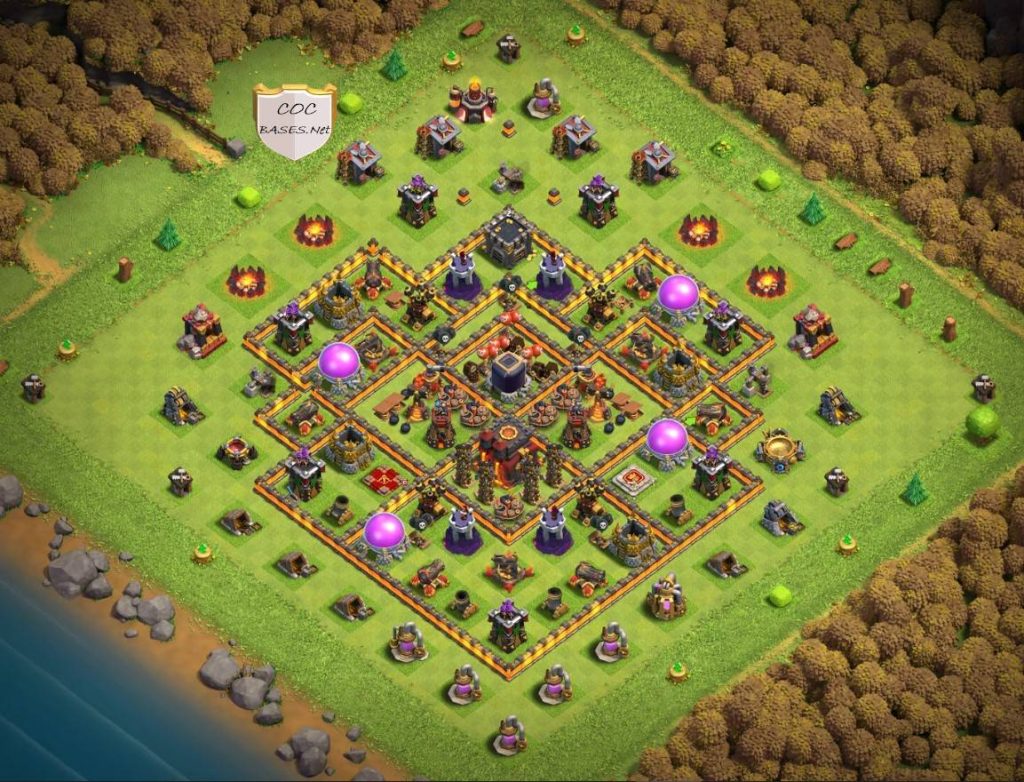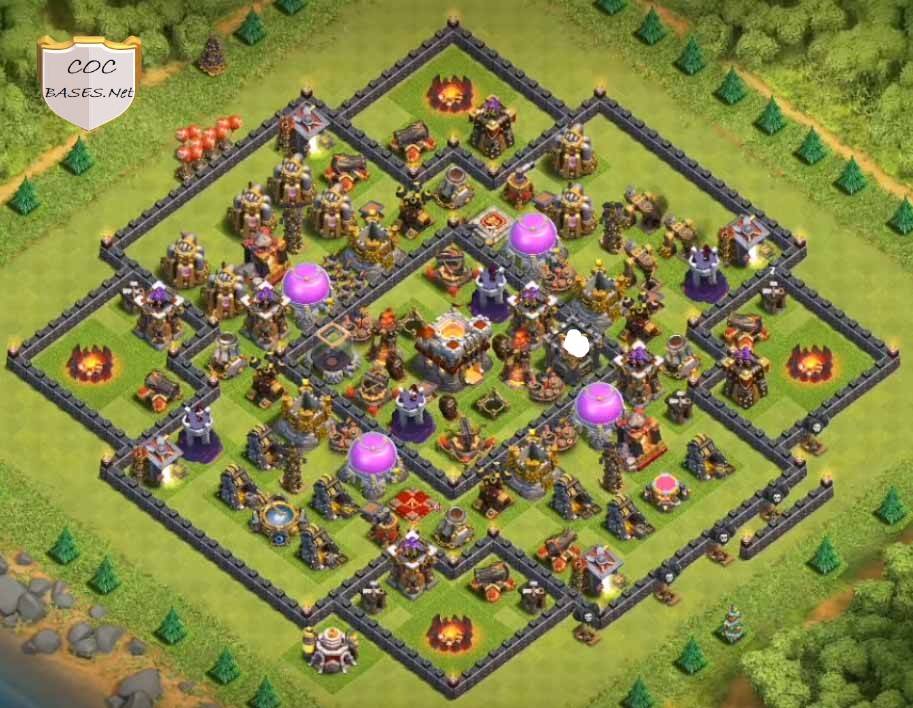 Anti Air Town Hall 10 Trophy Base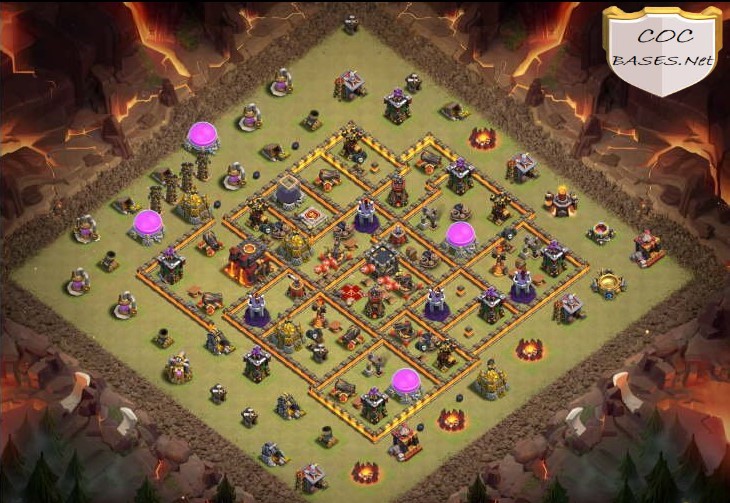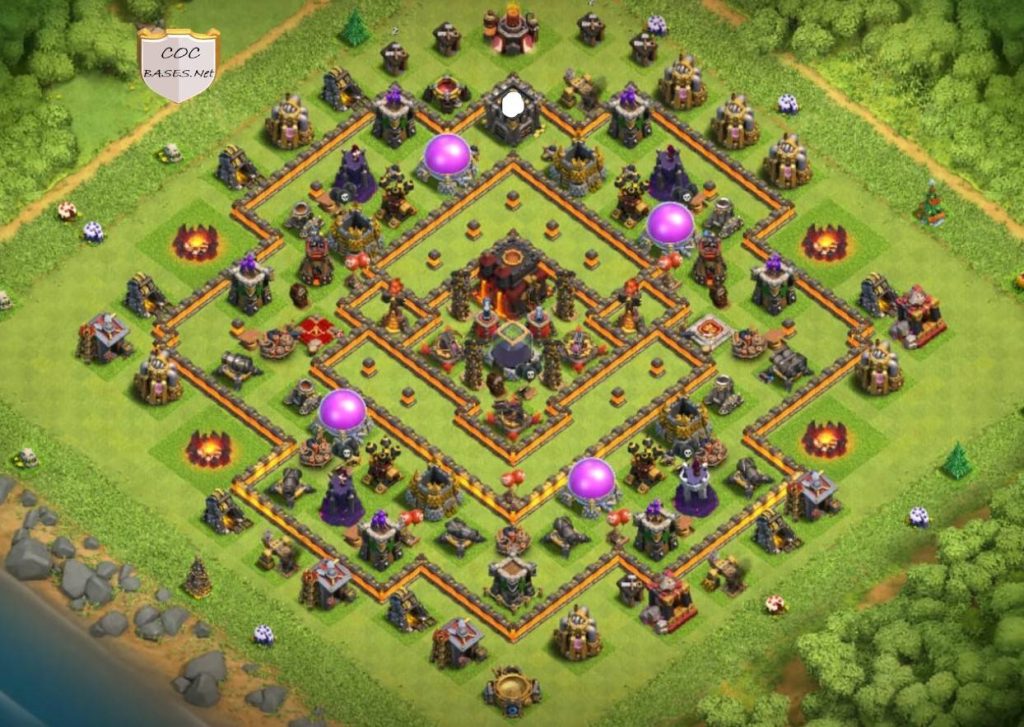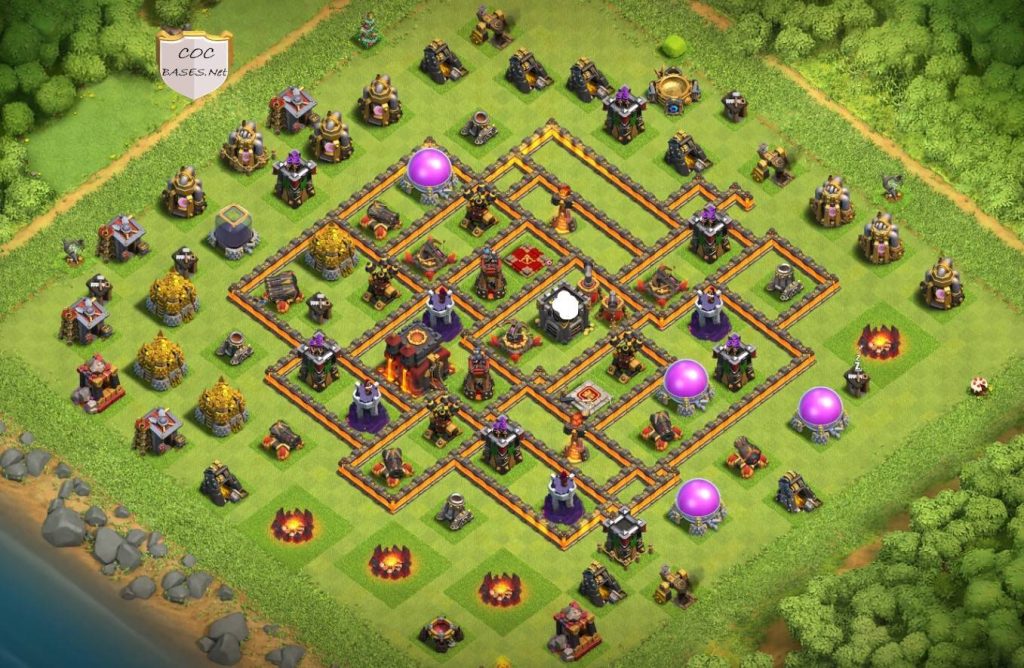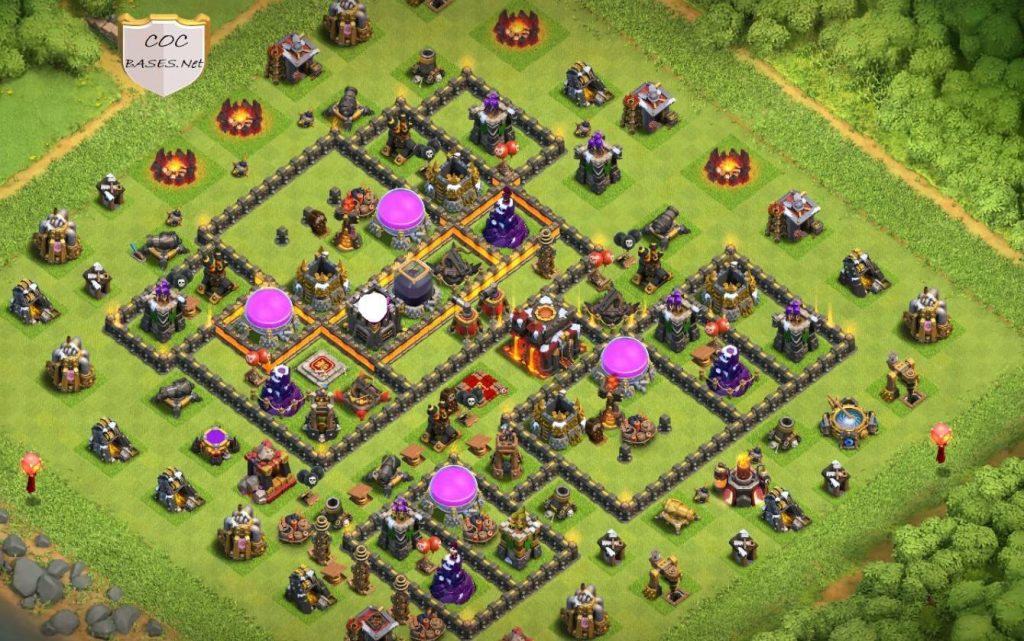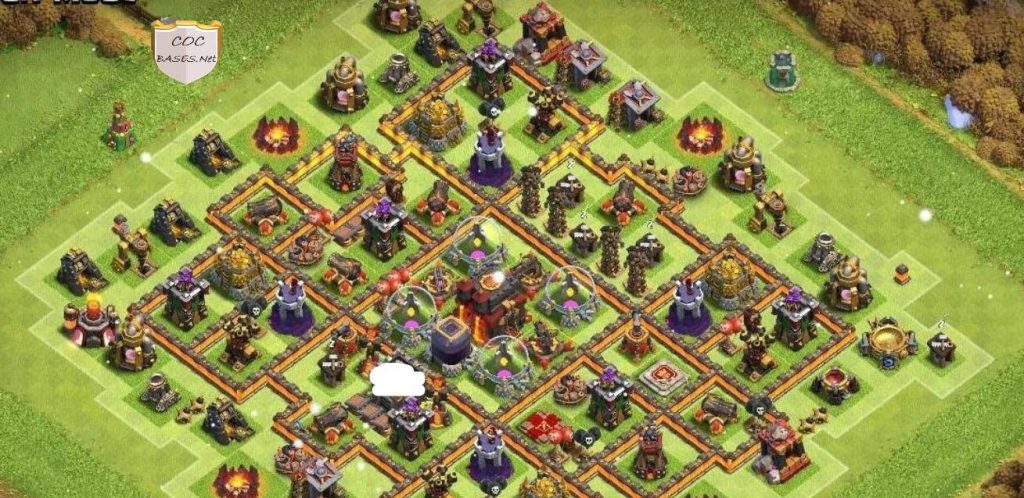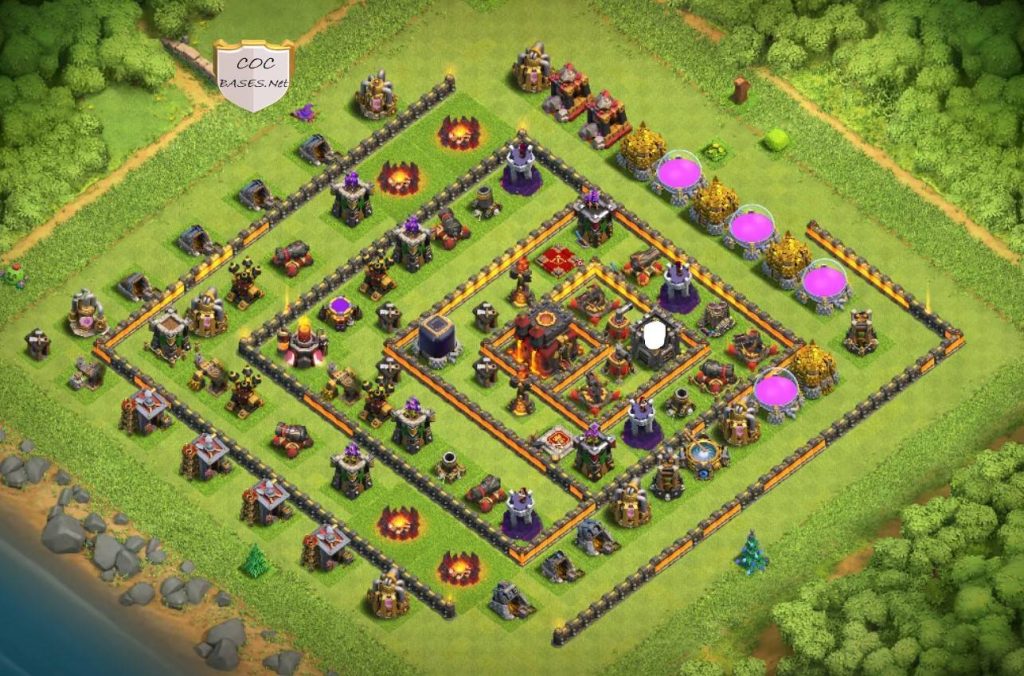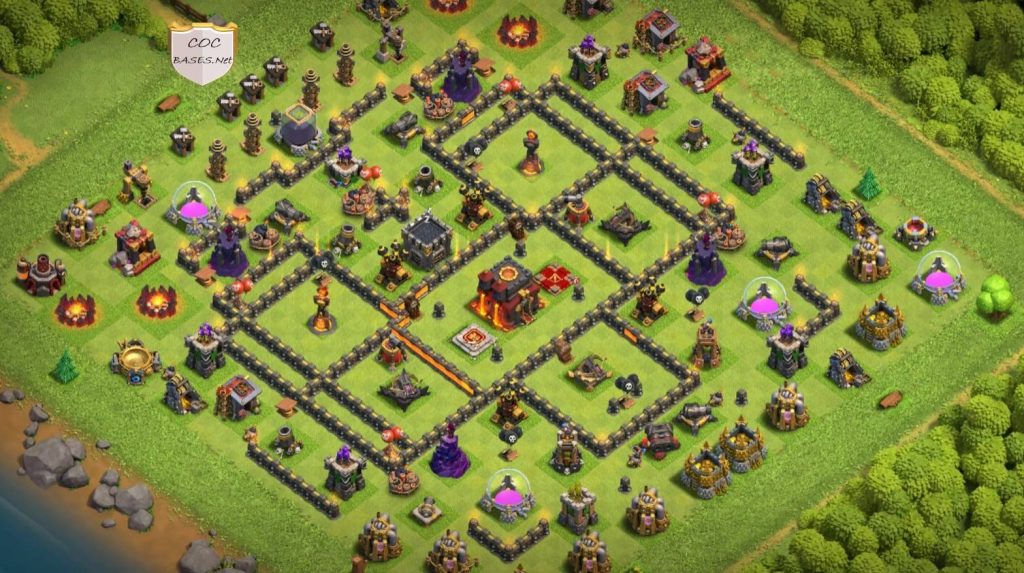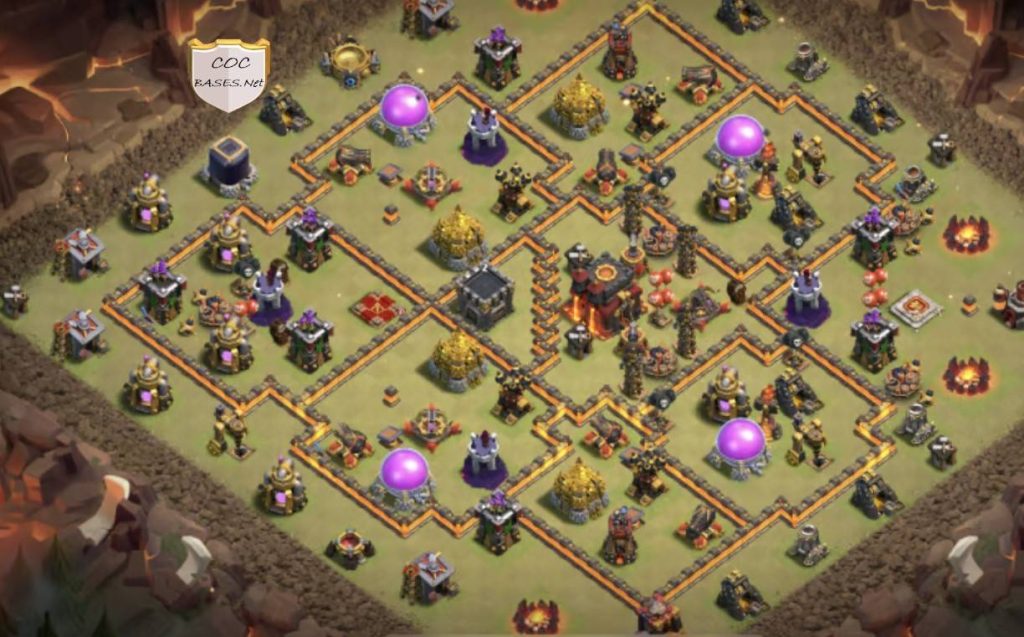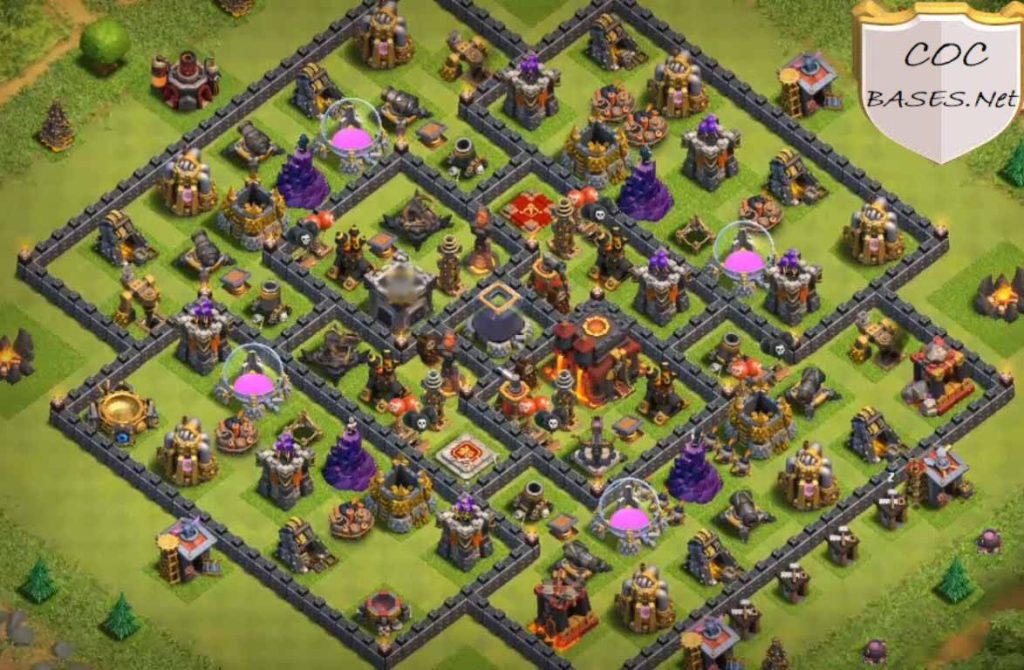 Clash of Clans TH10 Trophy Push Base Design with Link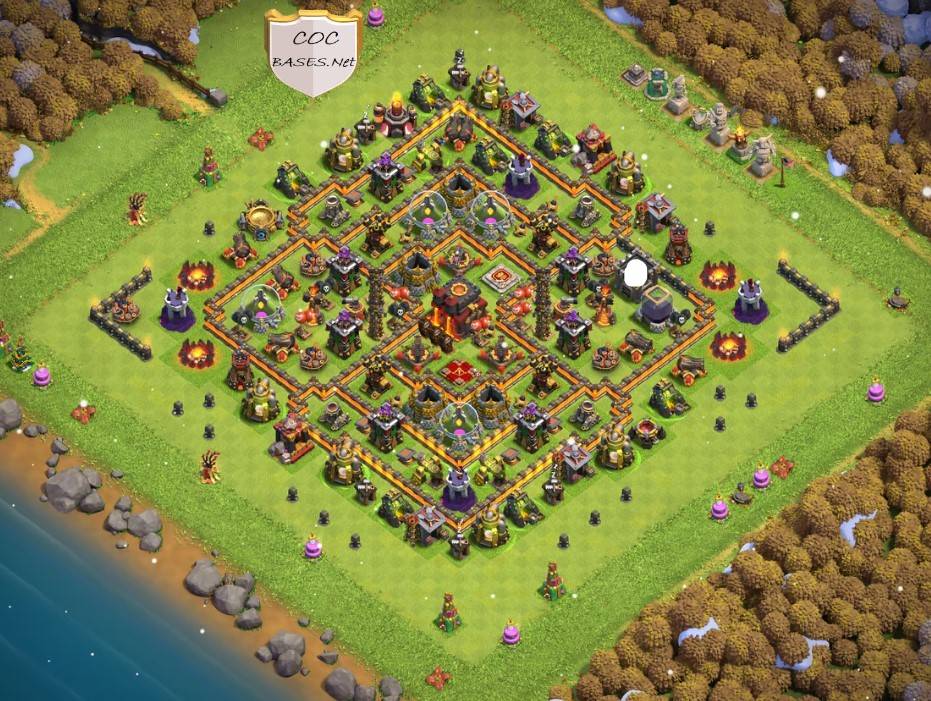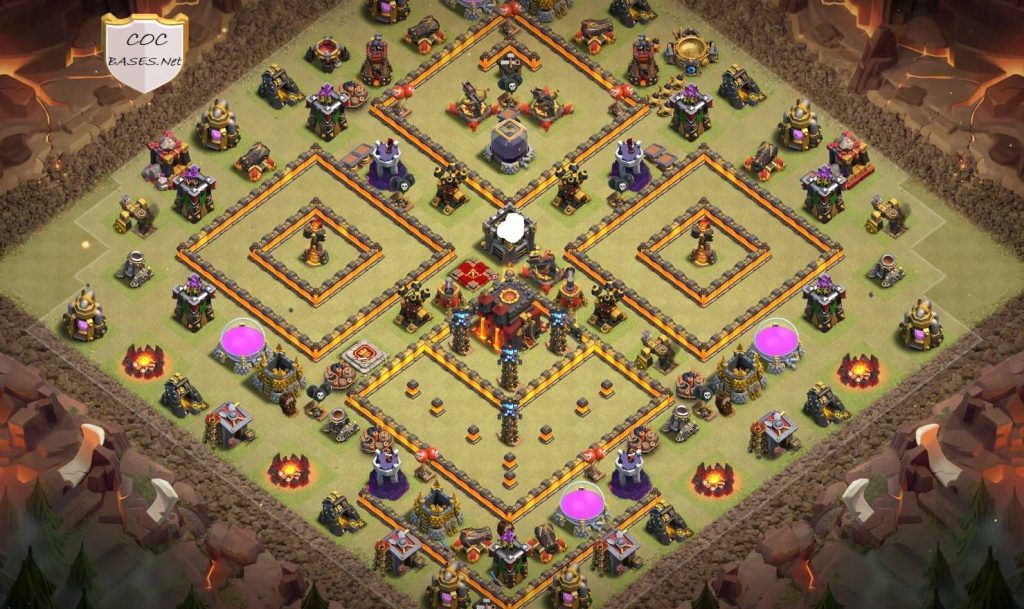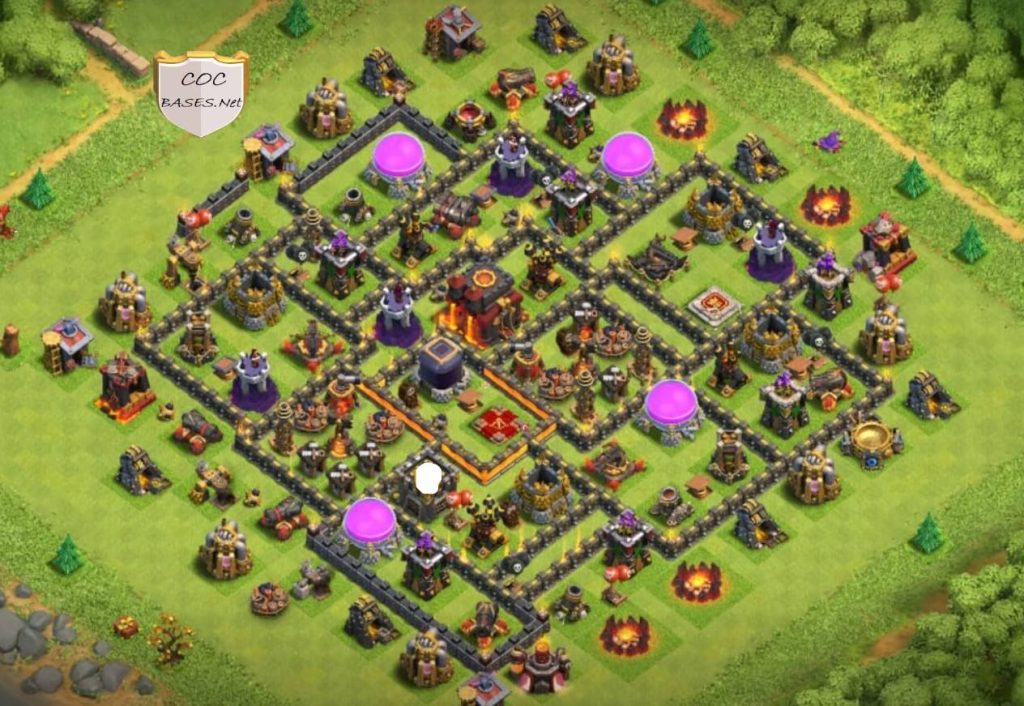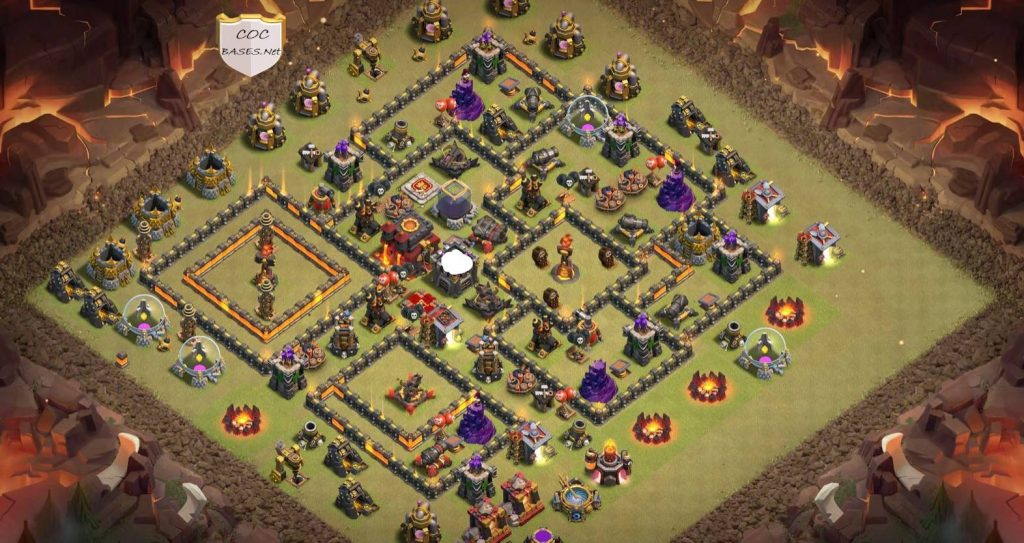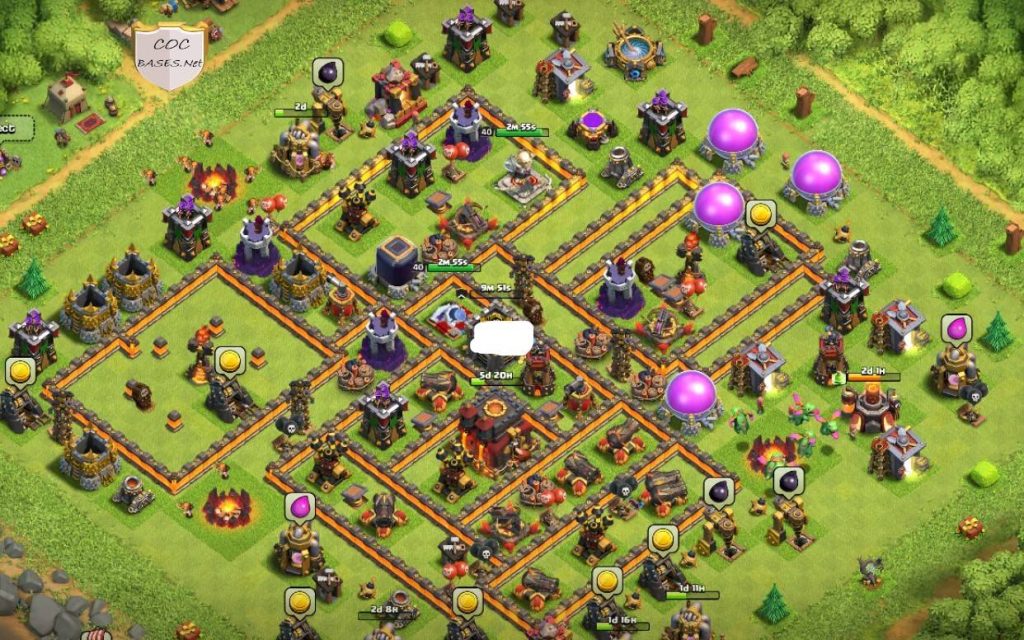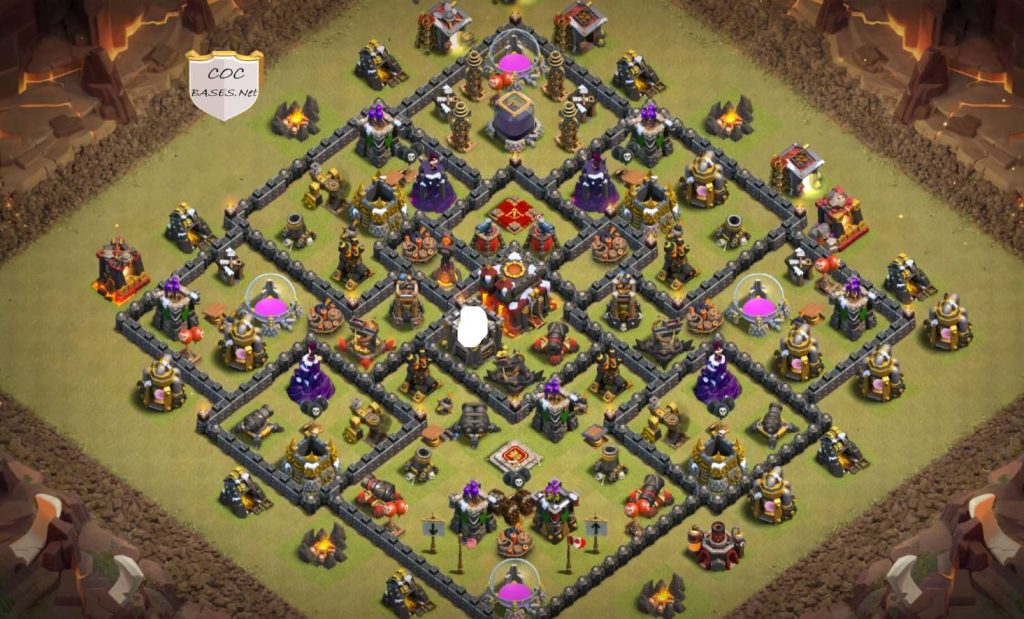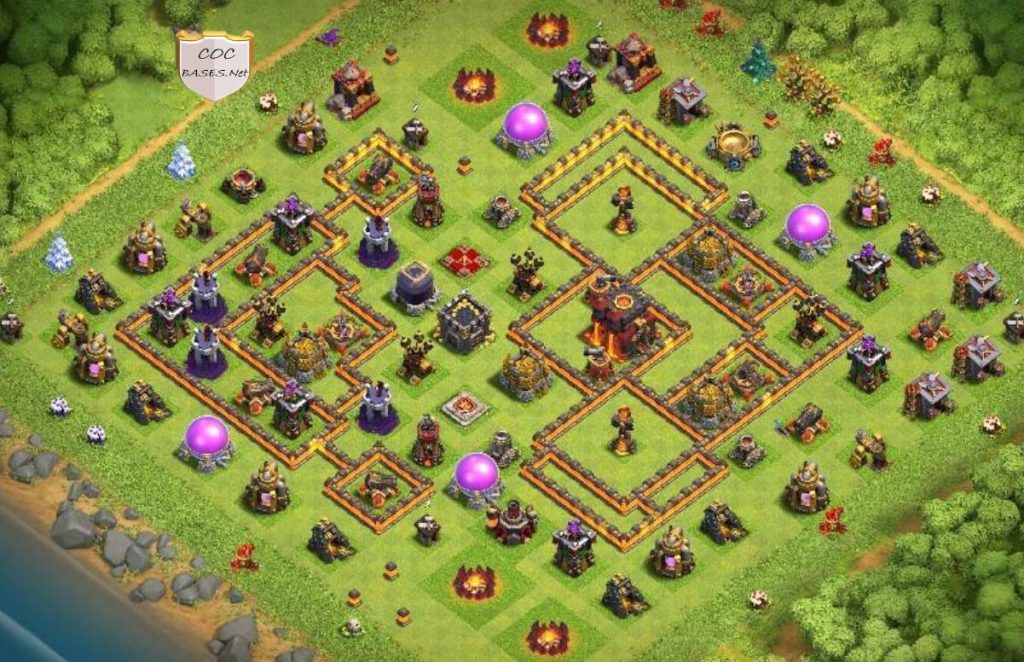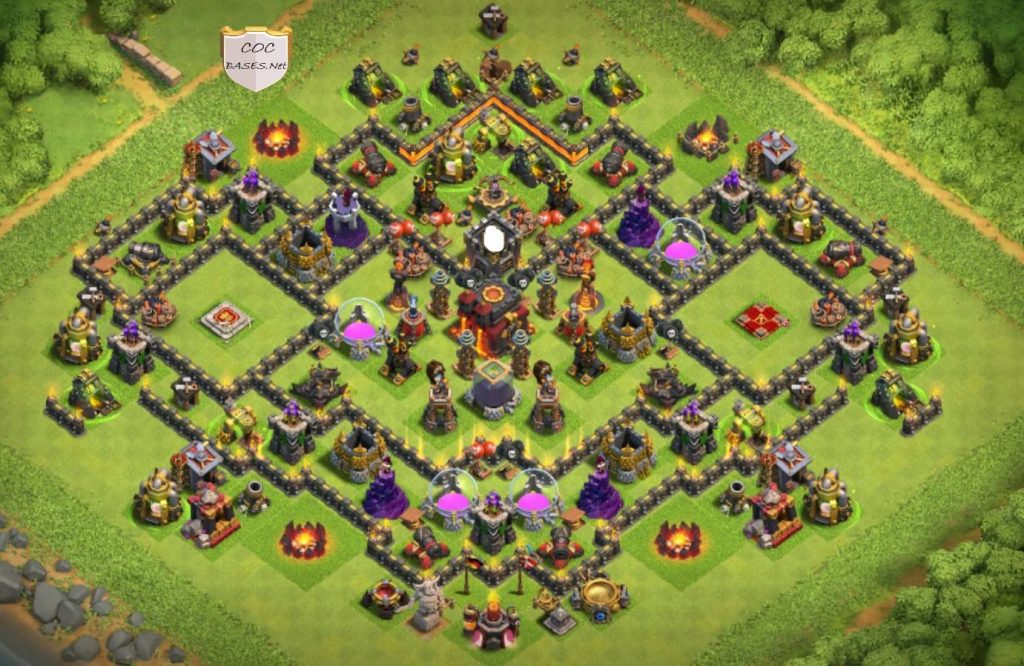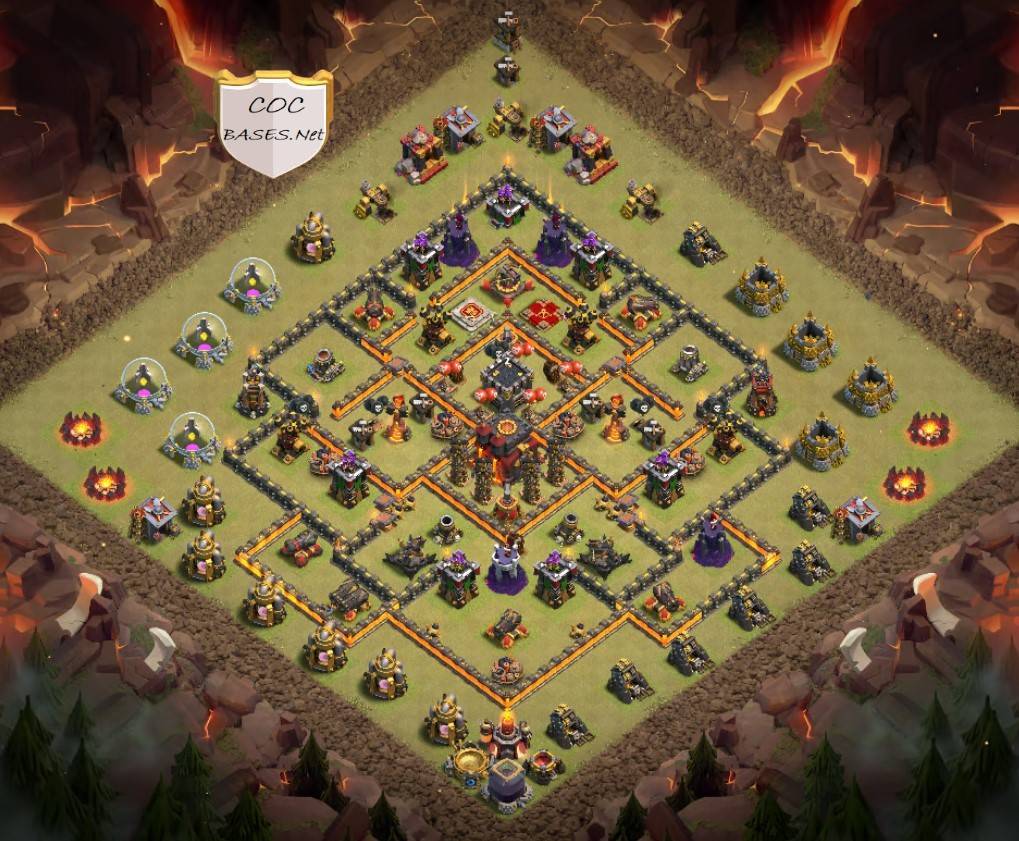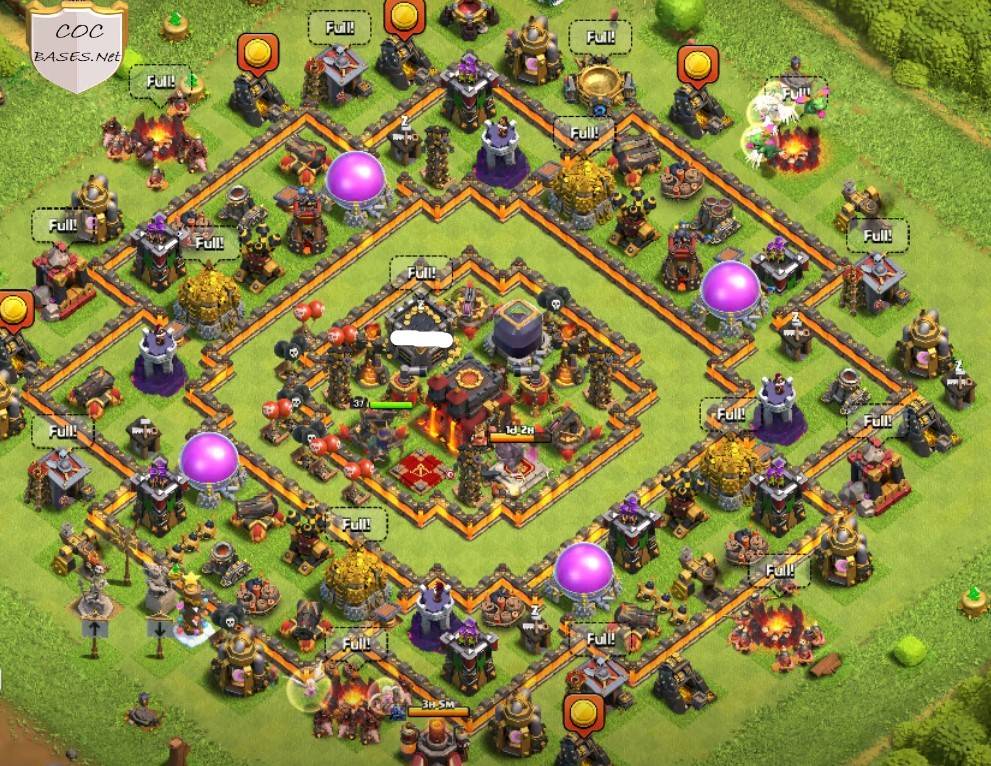 TH10 Trophy Push Base Layout for Titan, Champion League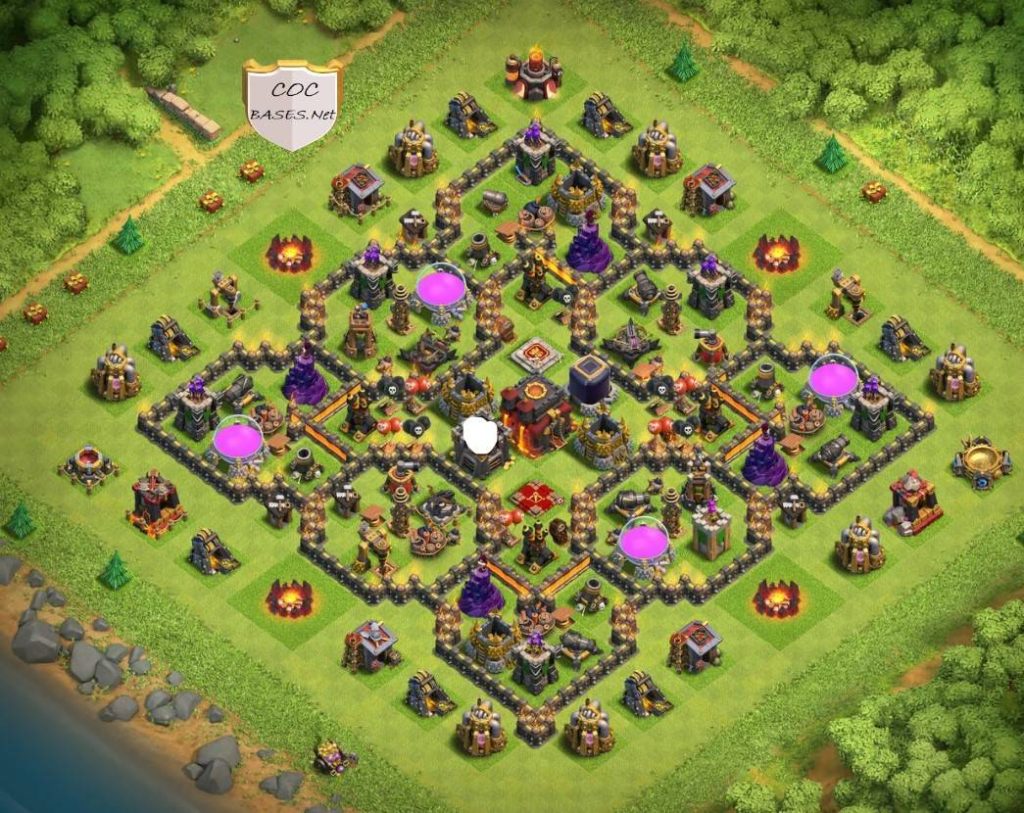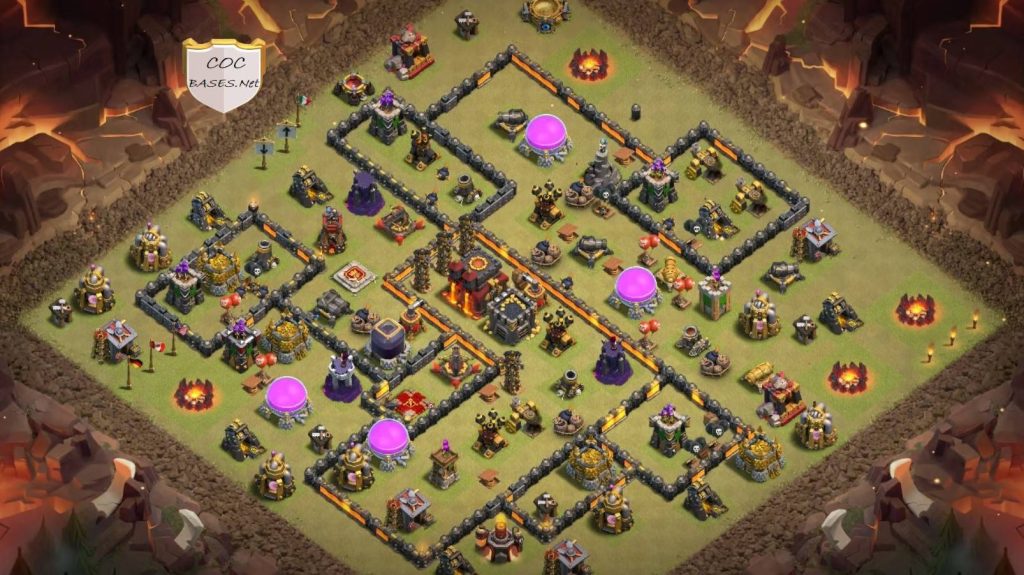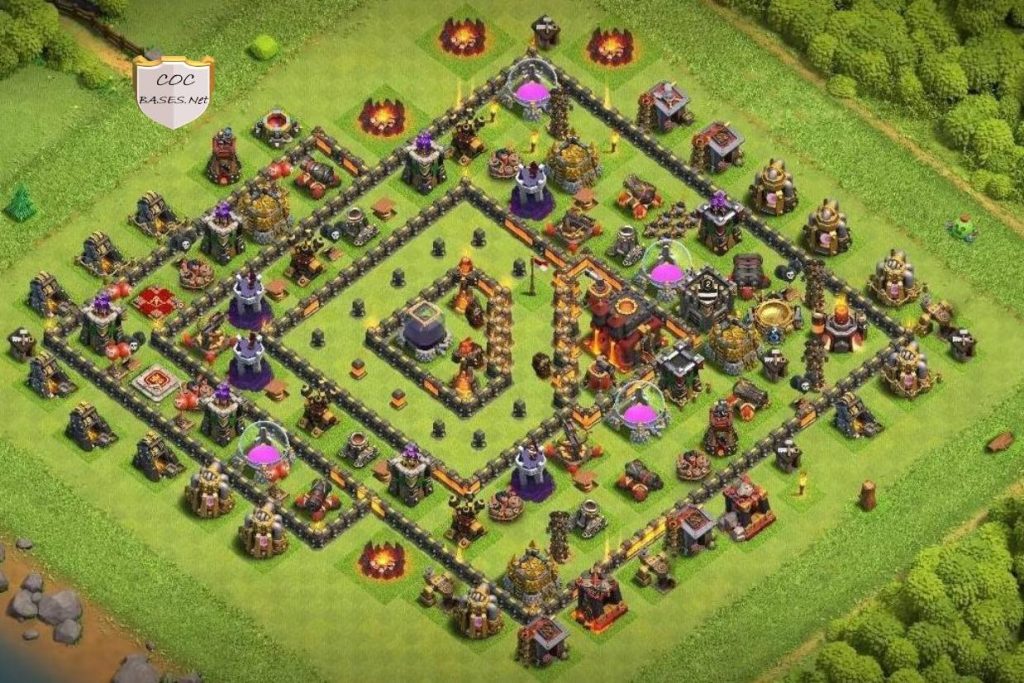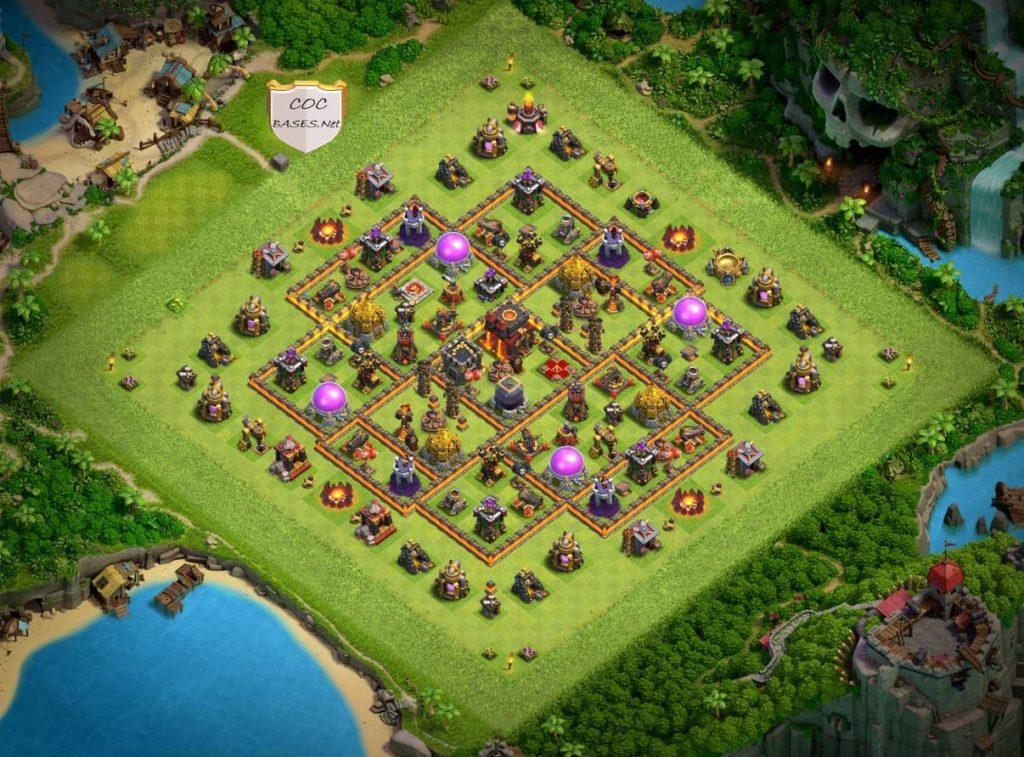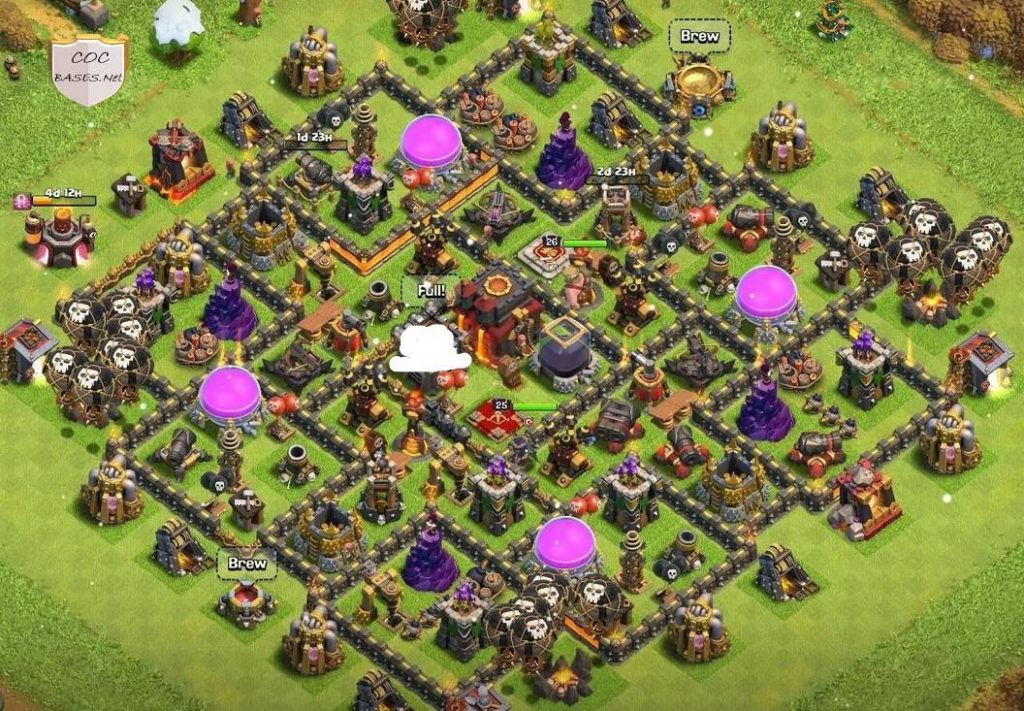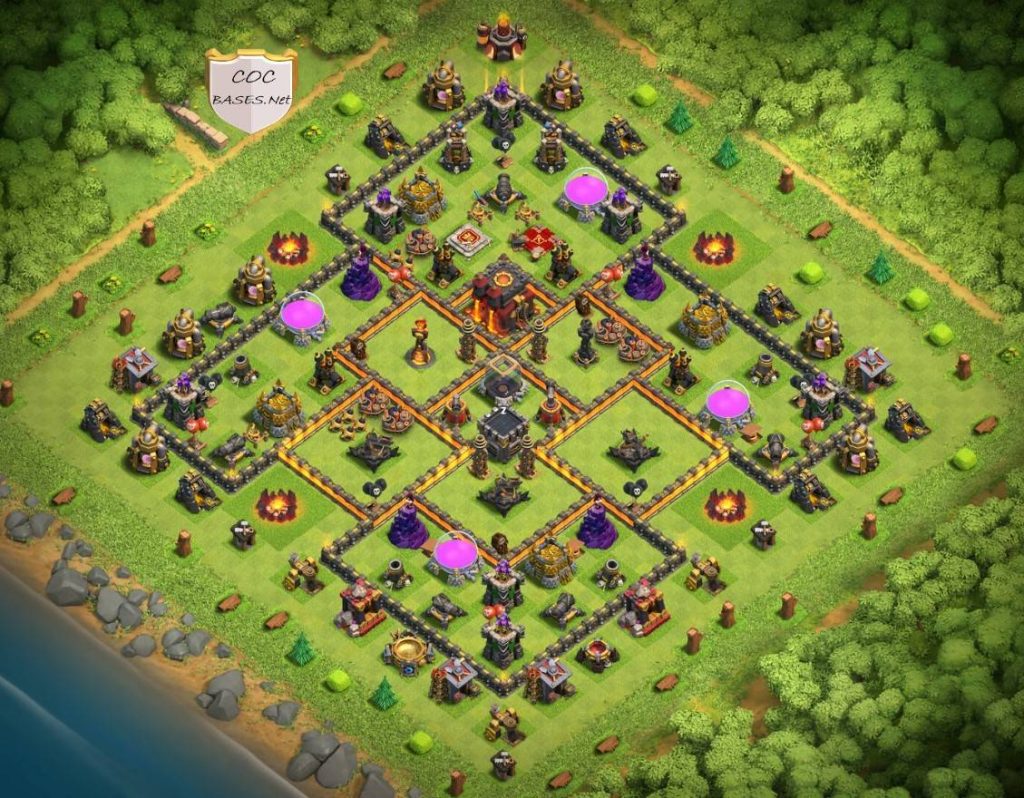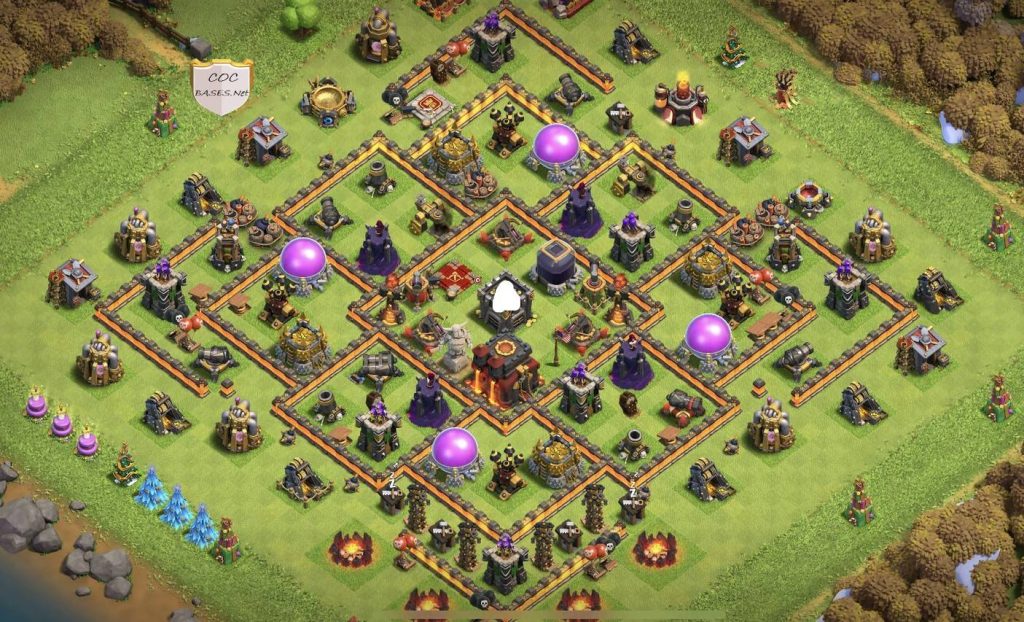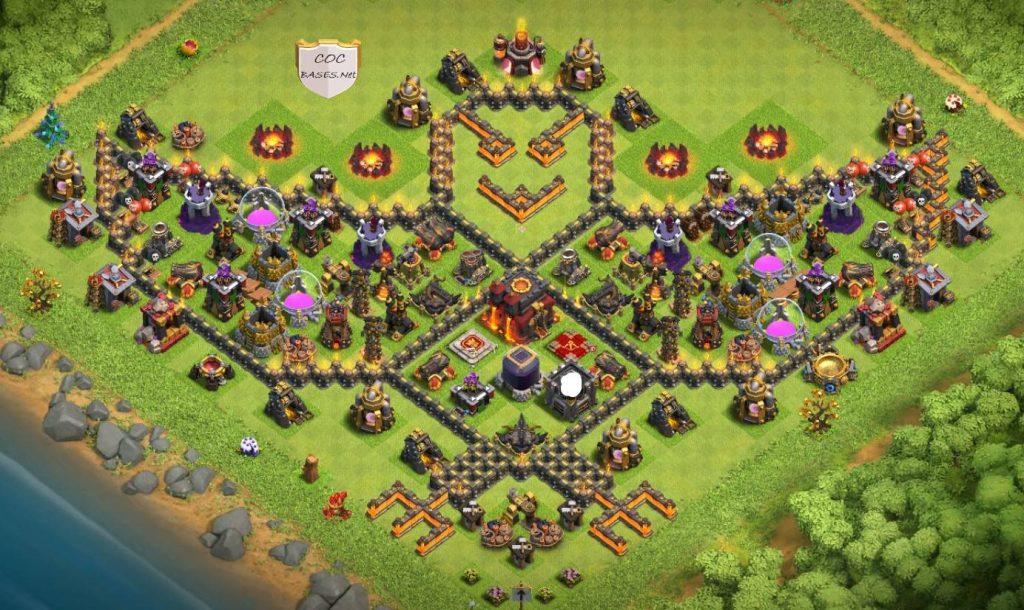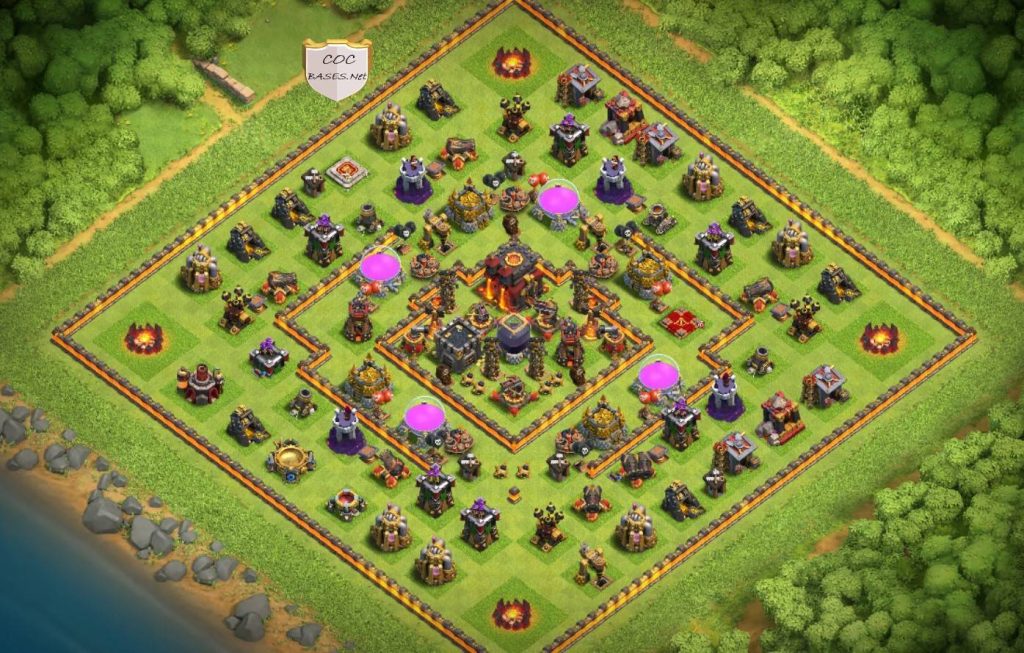 Undefeated TH10 Trophy Bases Design HD Images With Copy Link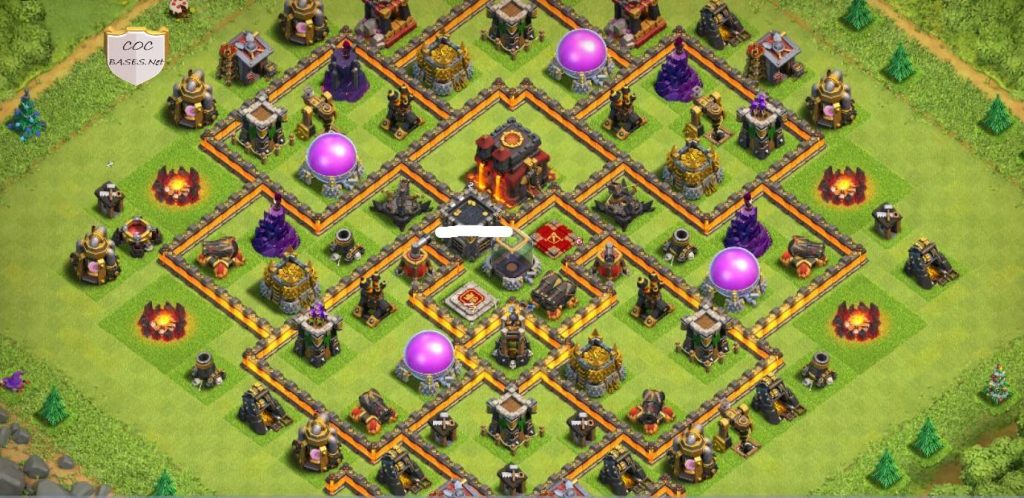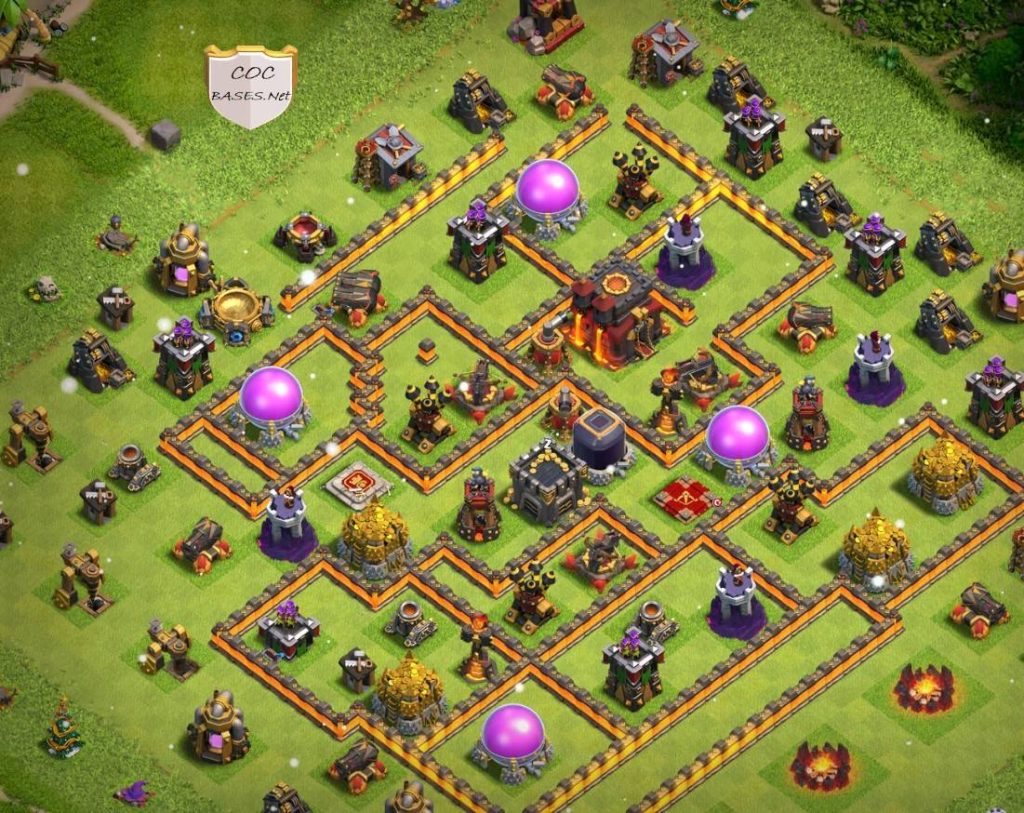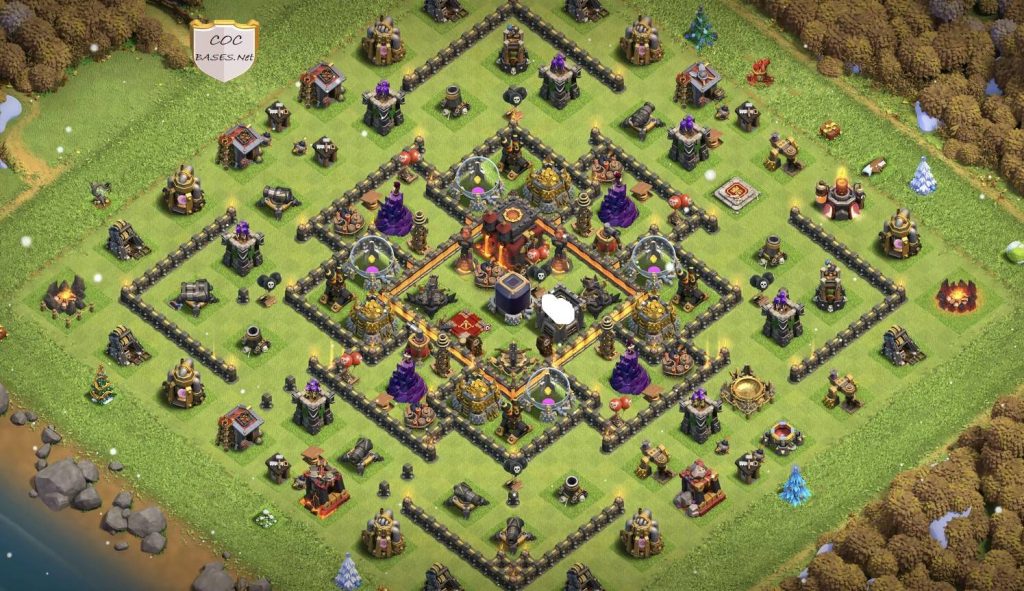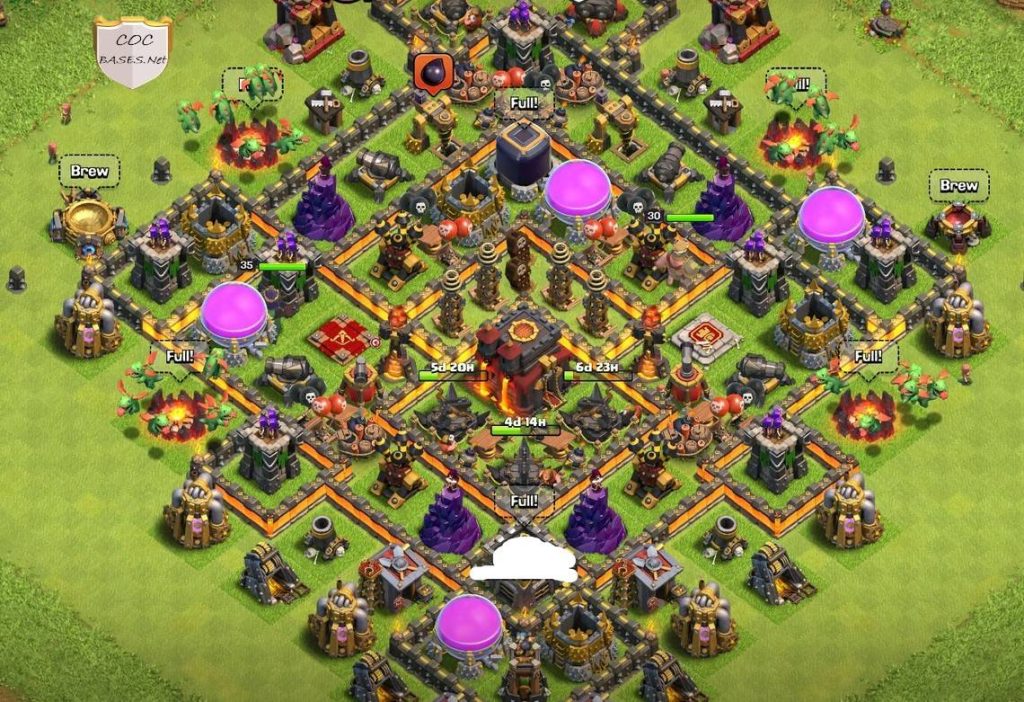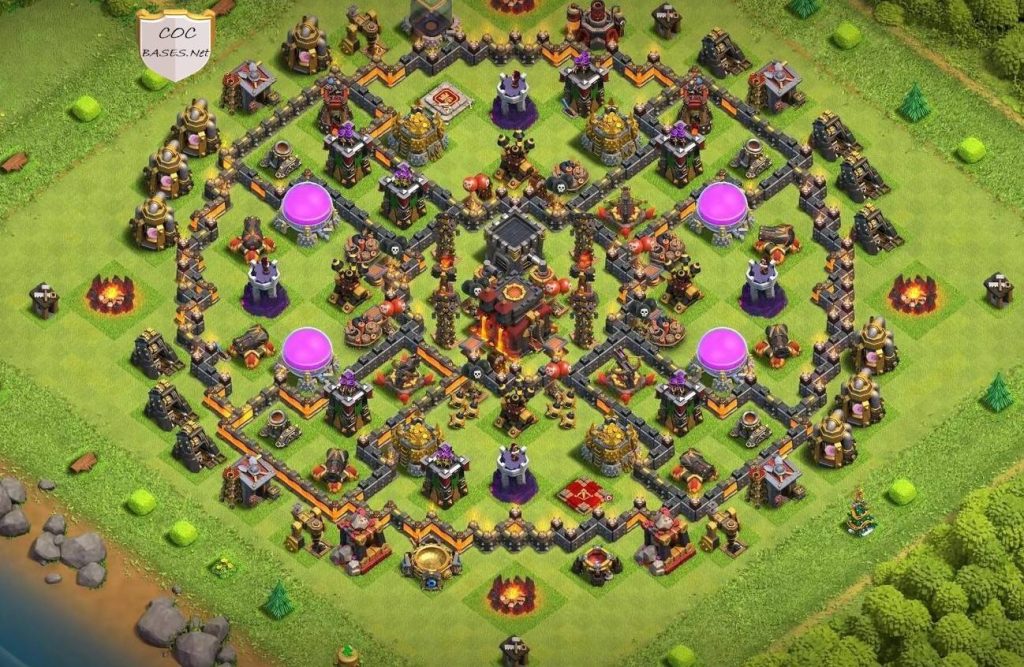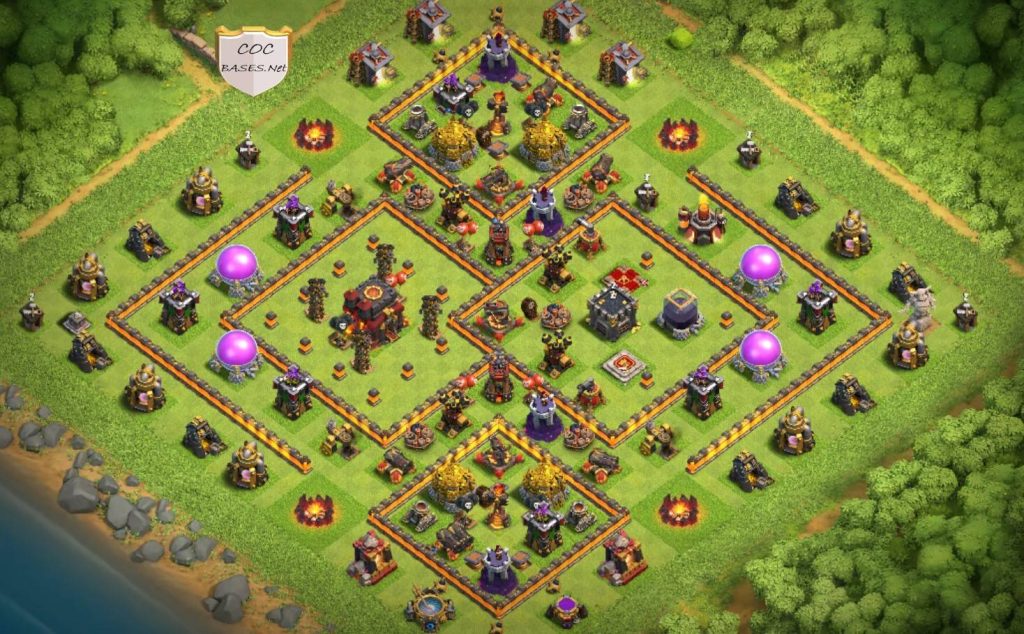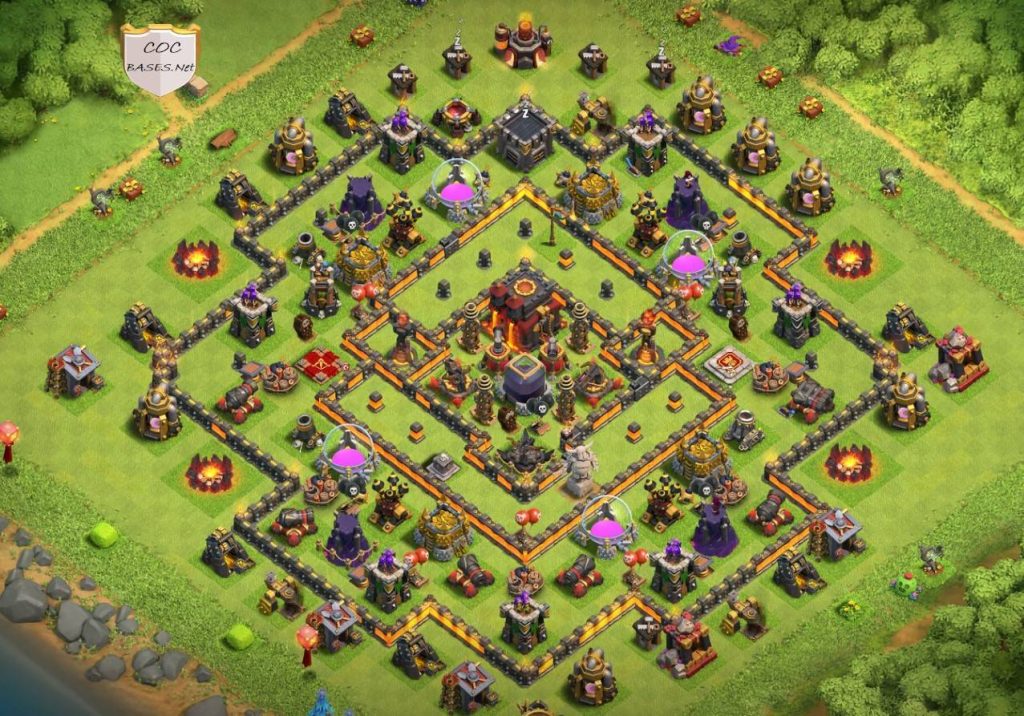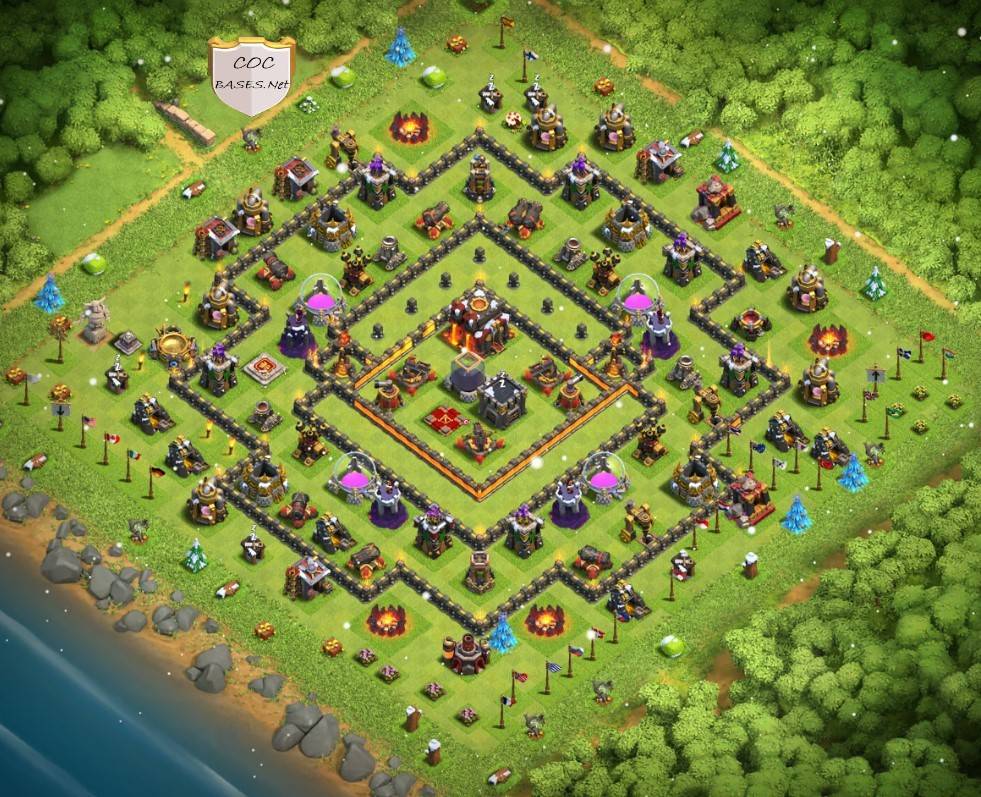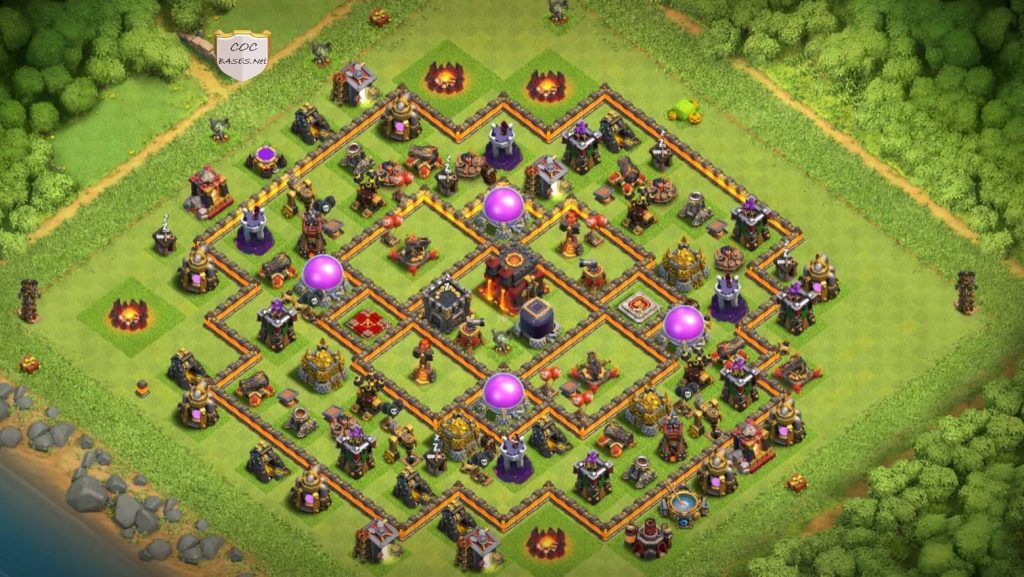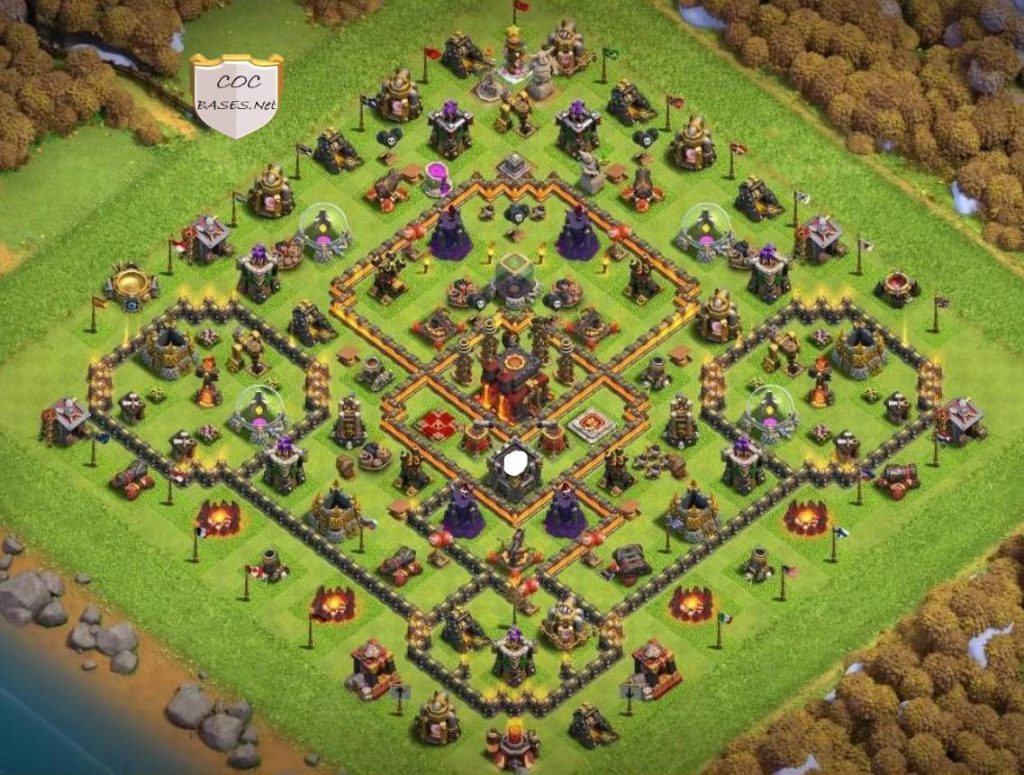 Unbeatable Town Hall 10 Trophy Layout Base Link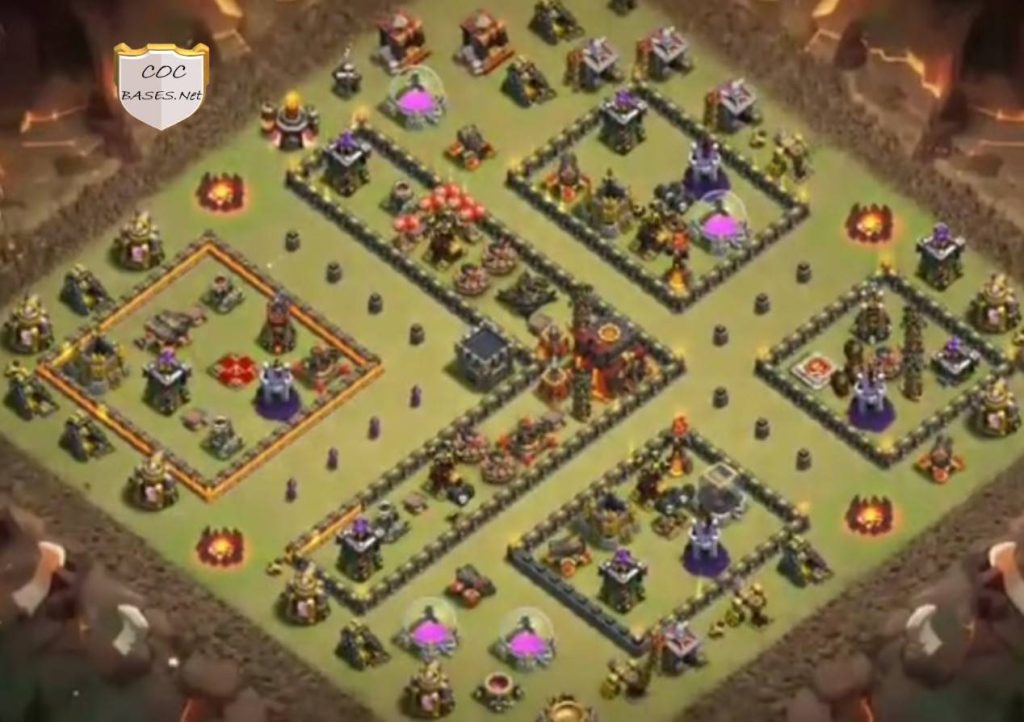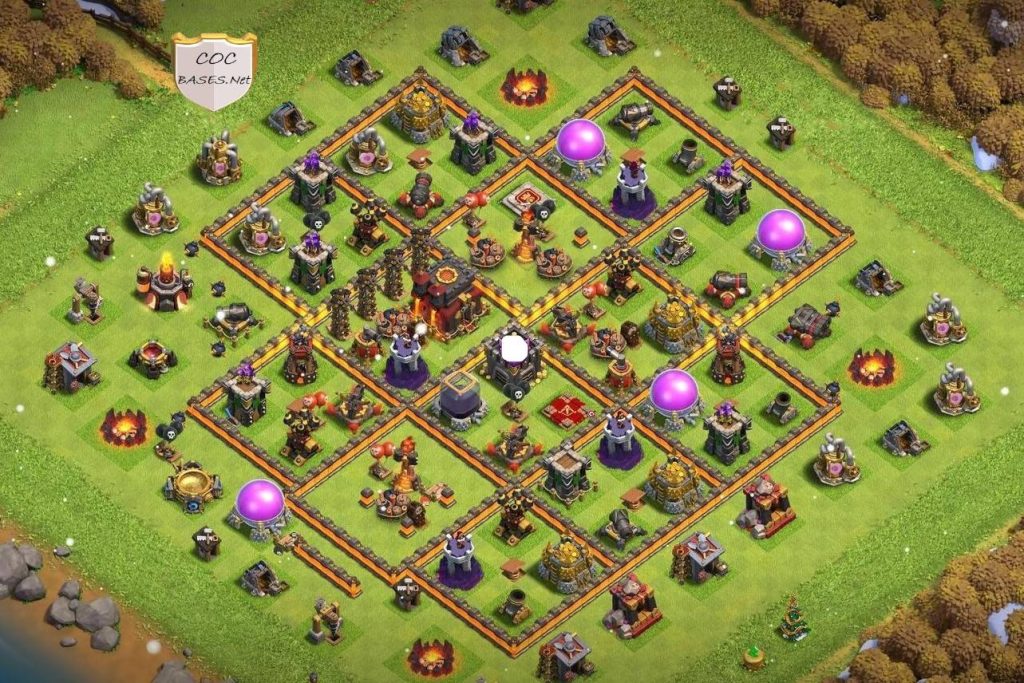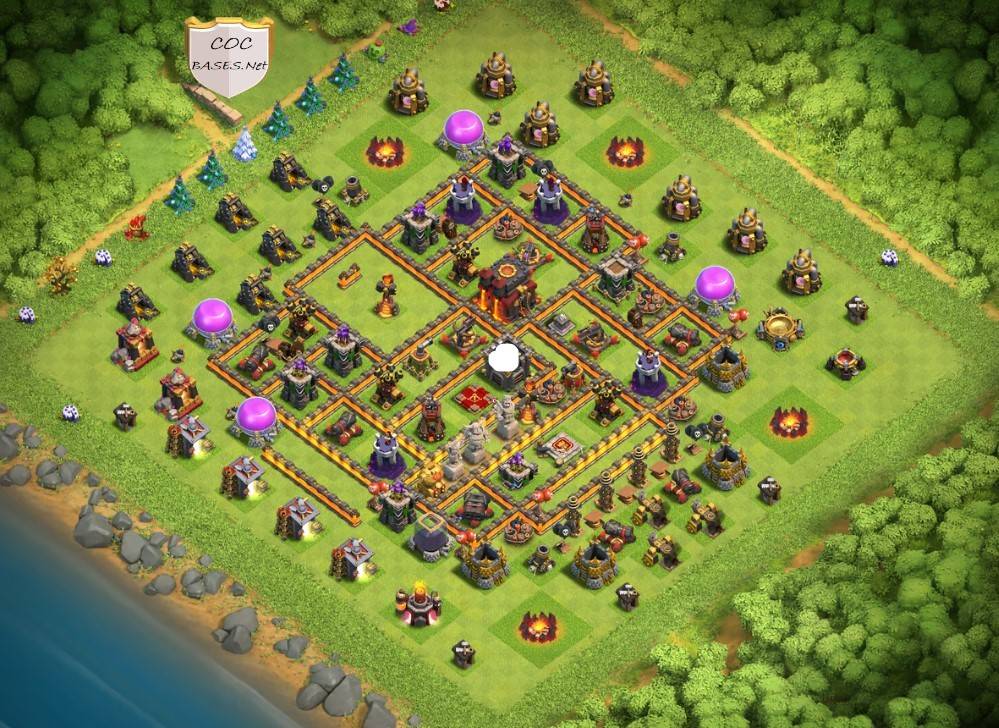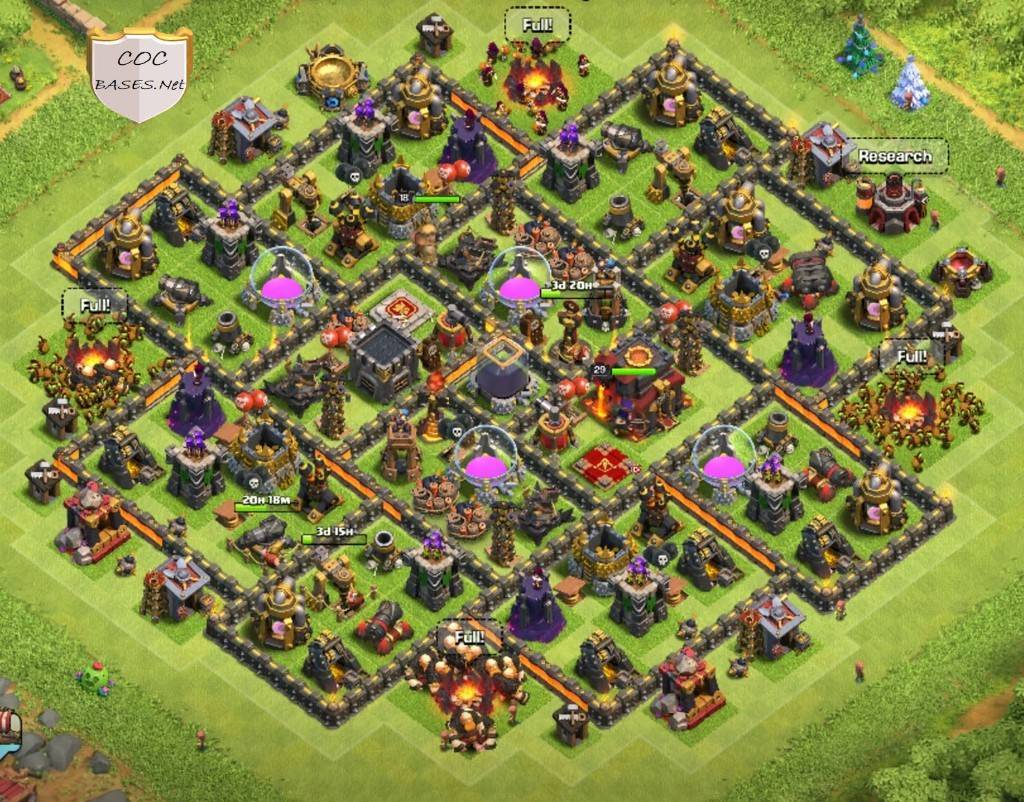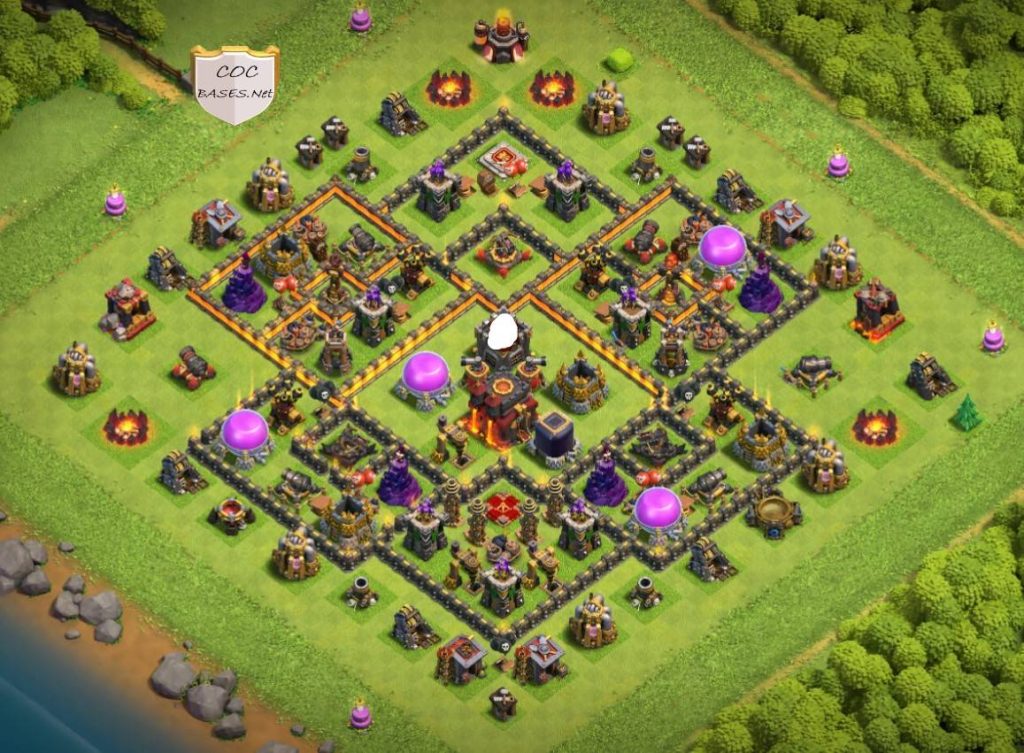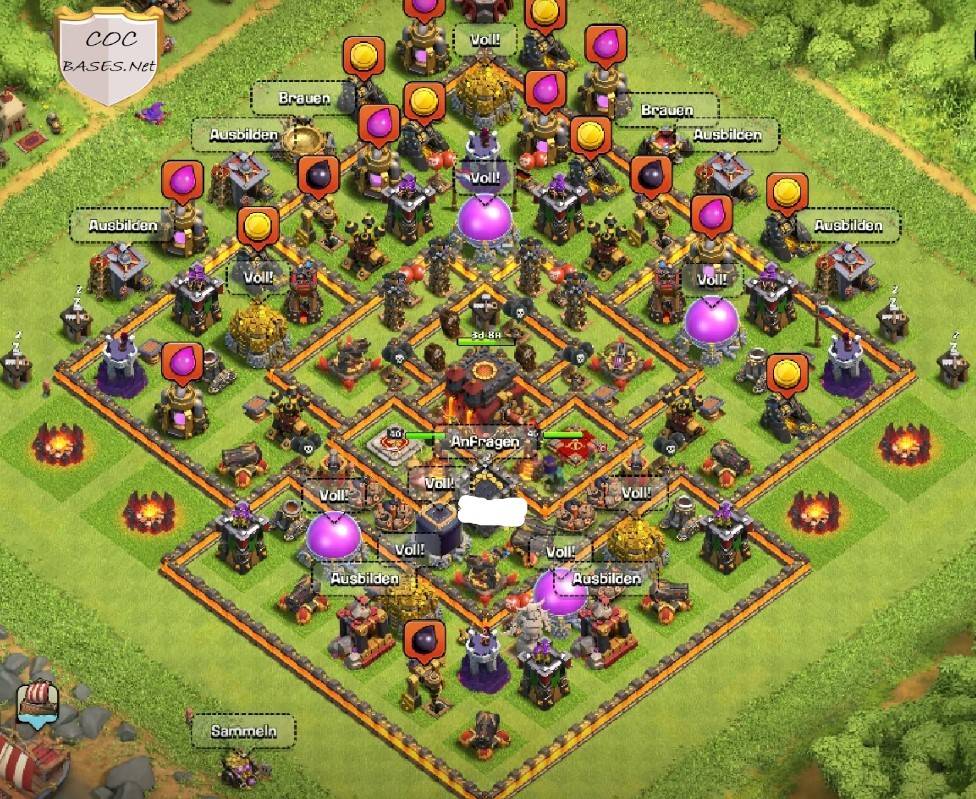 See More
clash of clans th10 farming base