Are you looking for an incredible guide for the best th7 farming base? Congrats! You are in the right place, here you will get all the amazing tips and strategies. If you will use these tactics for building your farming base layout, you will be able to form the best Farming base for th7. Some premium base examples for farming base designs are also given in this best th7 farming links guide.
Every level in the clash of clan game comes up with some exciting features and challenges. There are different types of bases a player can play with such as farming base layout, hybrid base layout, trophy base layout, and war base layout. This best th7 farming bases guide is all about designing the farming base.
Best TH7 Farming Base 2023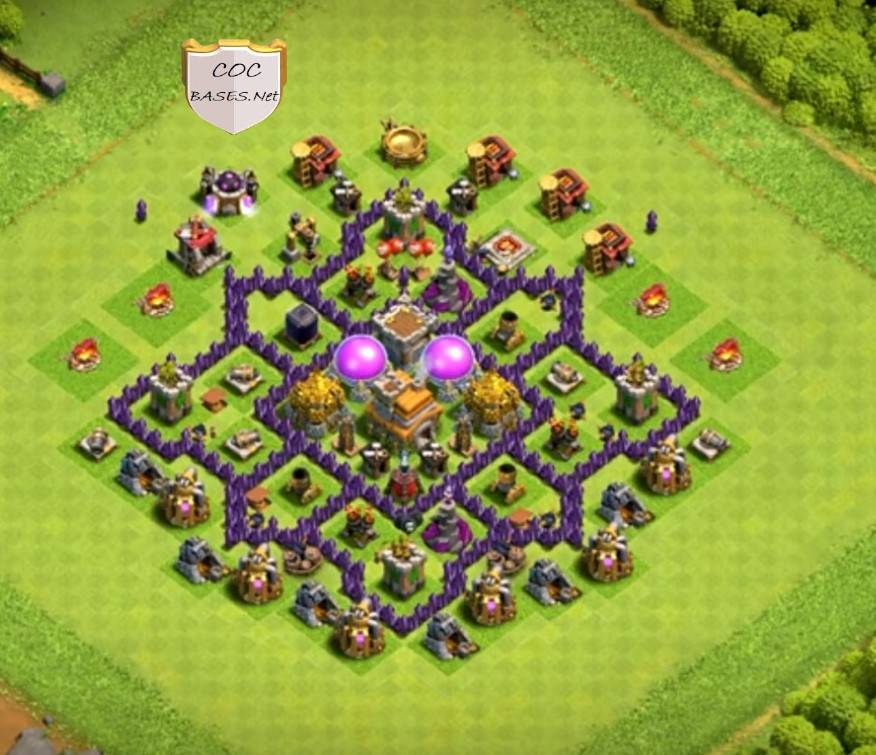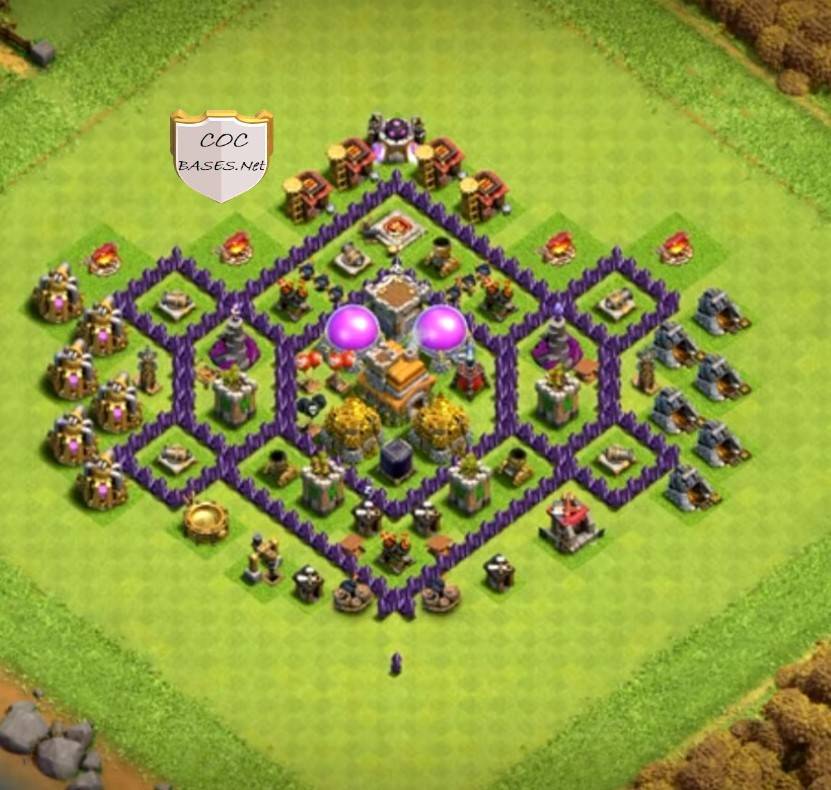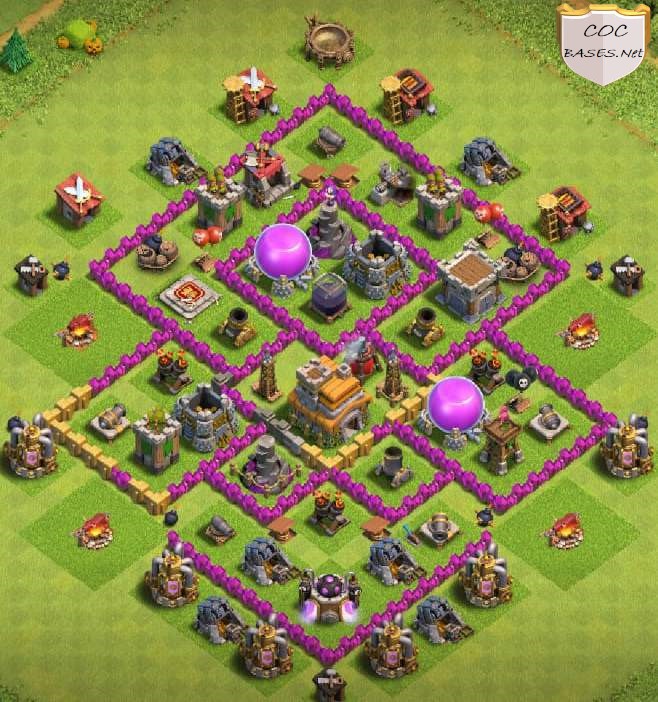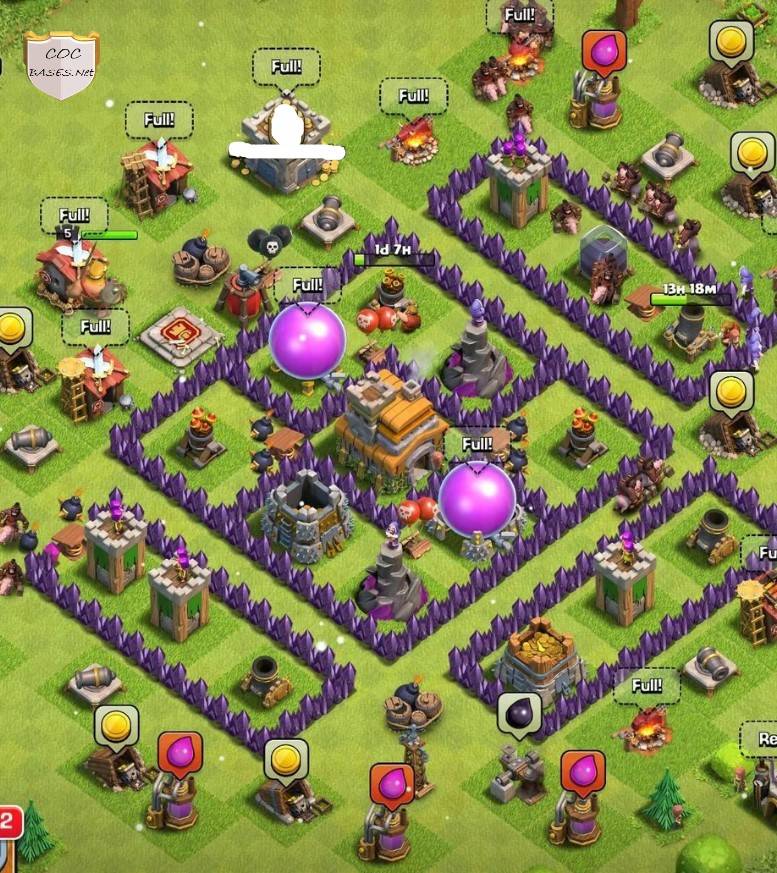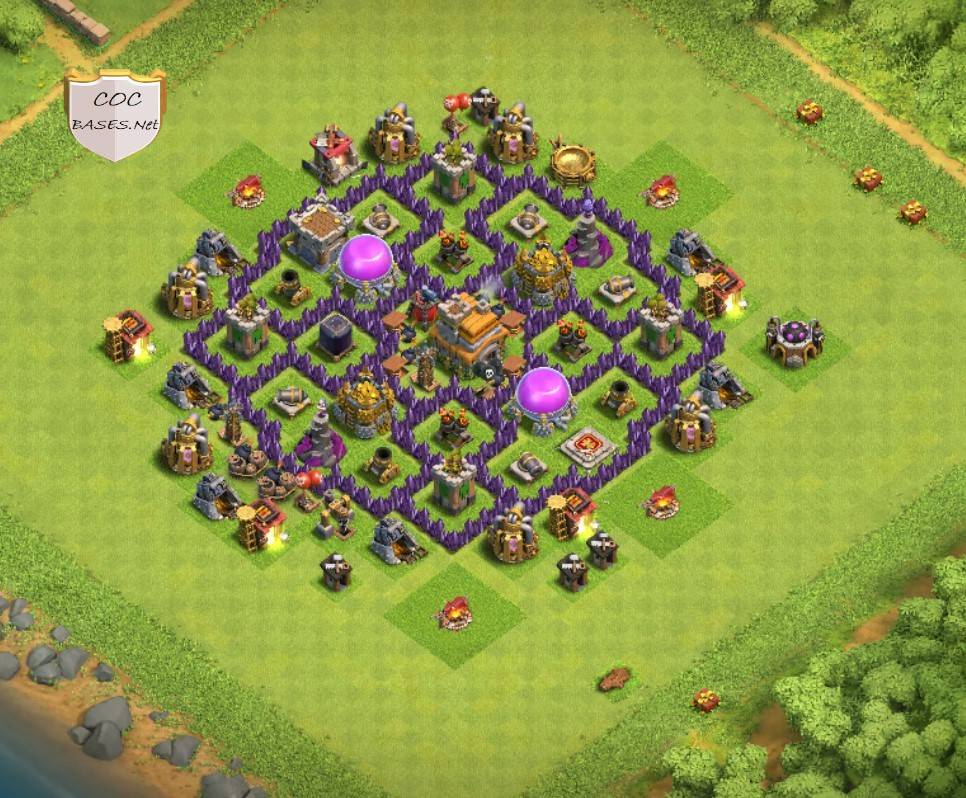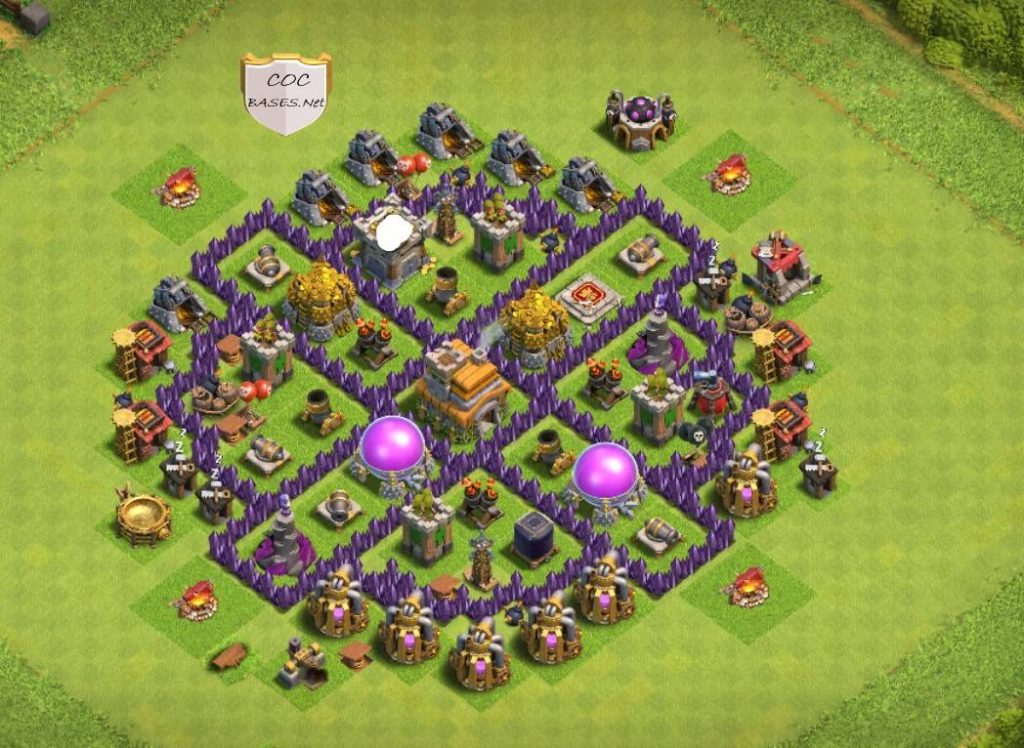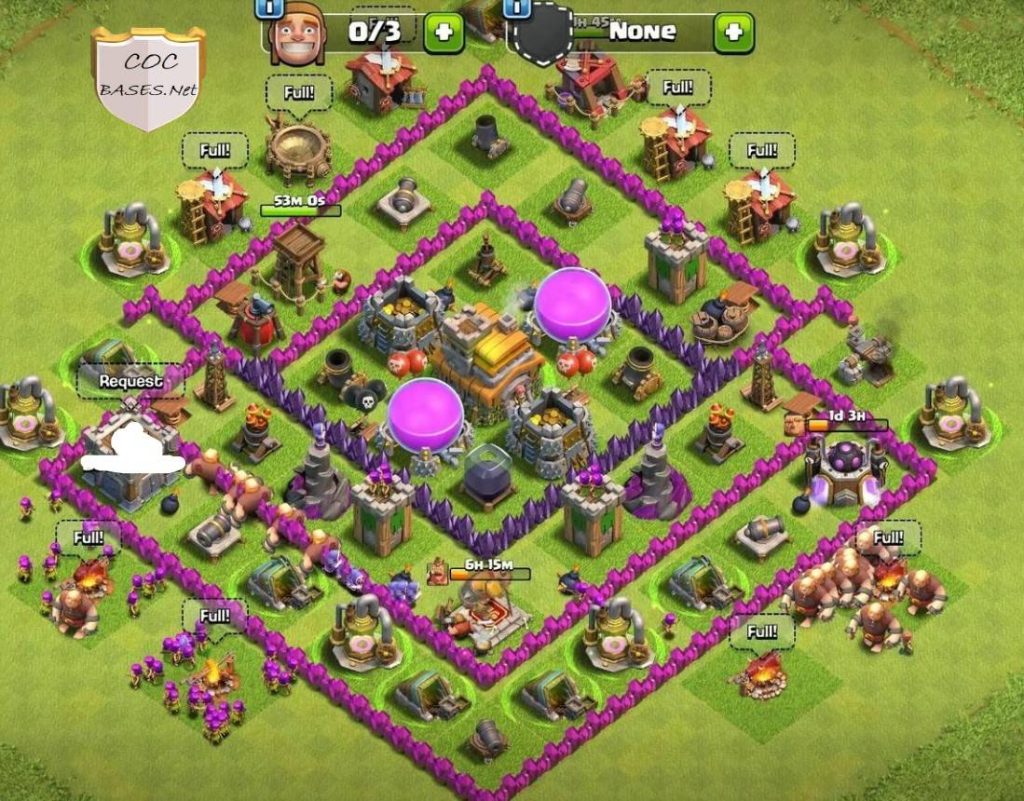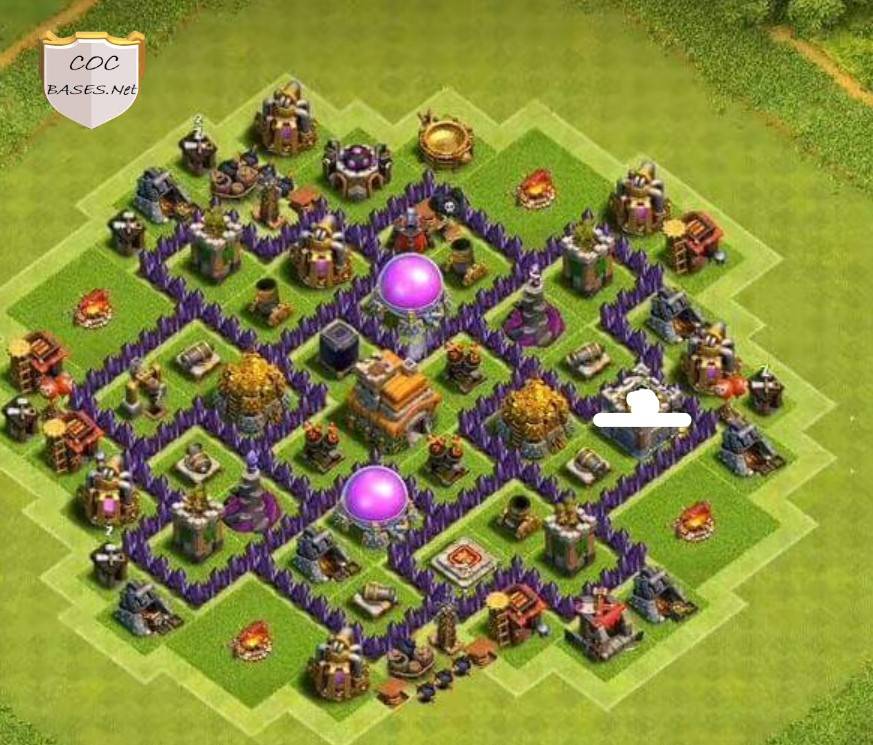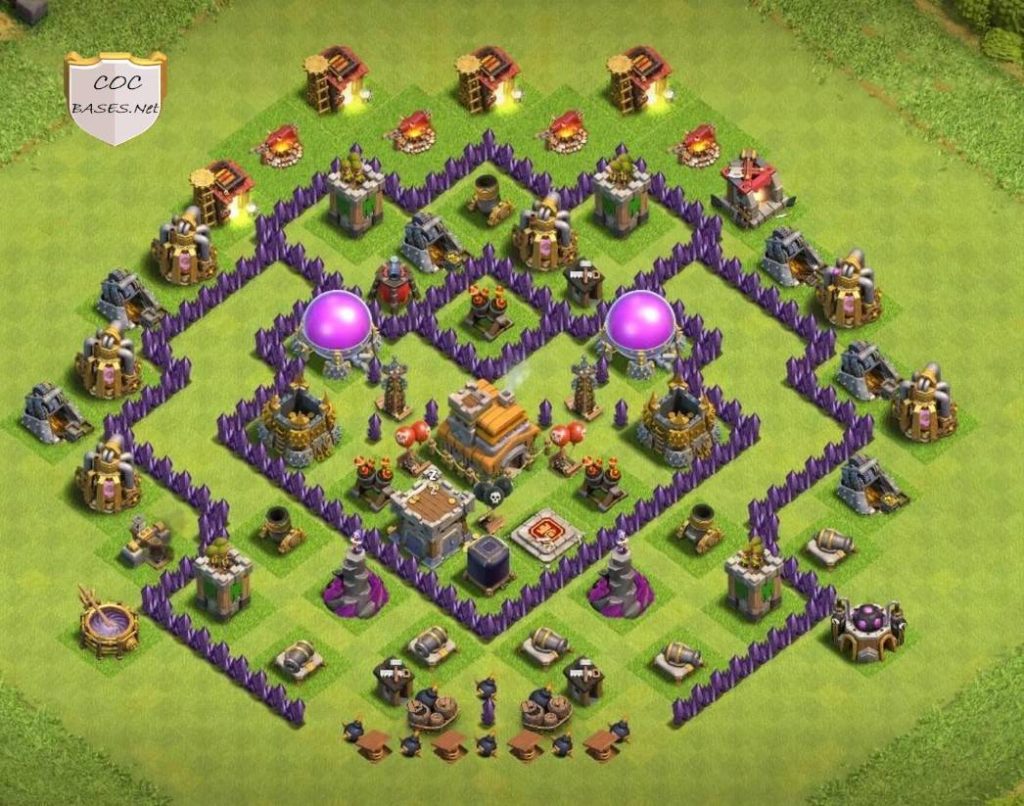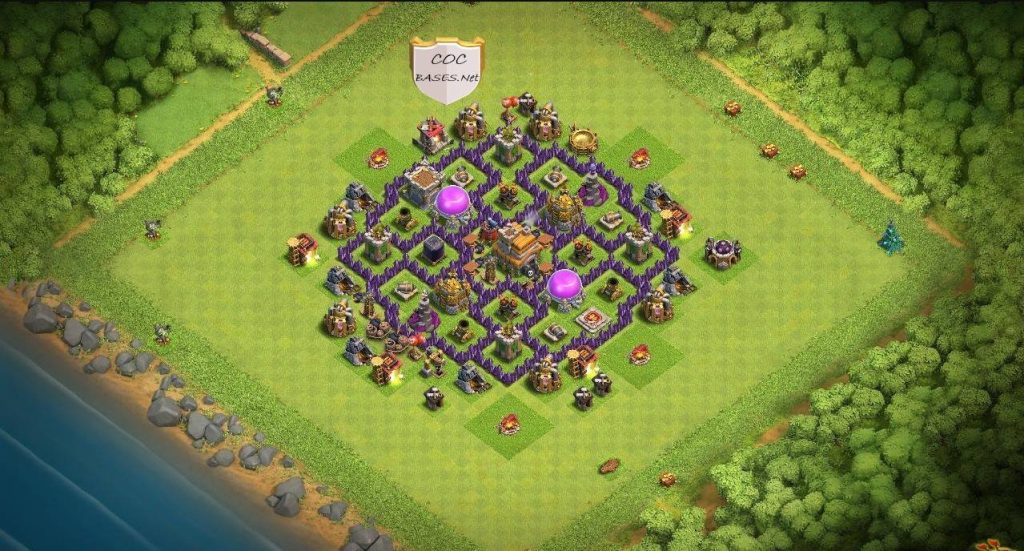 Best Town Hall 7 Farming Base Link Anti Everything
Firstly, we will talk about what a base must-have. For making the best base layout, it is important to divide it into small sections and compartments. The small compartments and layers help you to keep your clan safe from attackers. The second best strategy is to keep your most prioritized buildings inside the clan such as town hall and resource buildings.
The third best tip is to make an extra outer layer of defense and army buildings to keep your clan safe and sound. And last but not the least, the best unlock priority list of buildings and towers. it is very important to make a priority list as if we will waste time on unimportant things our base can't be made best.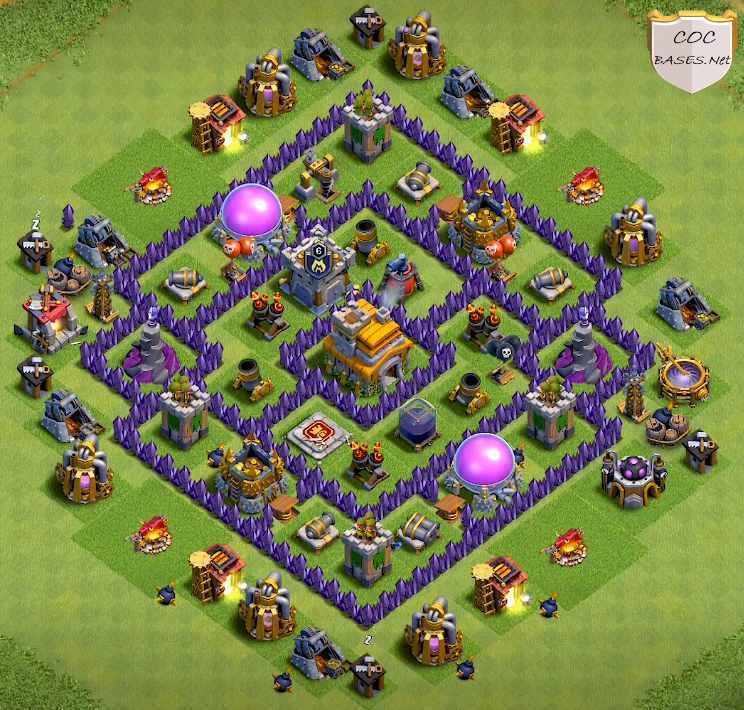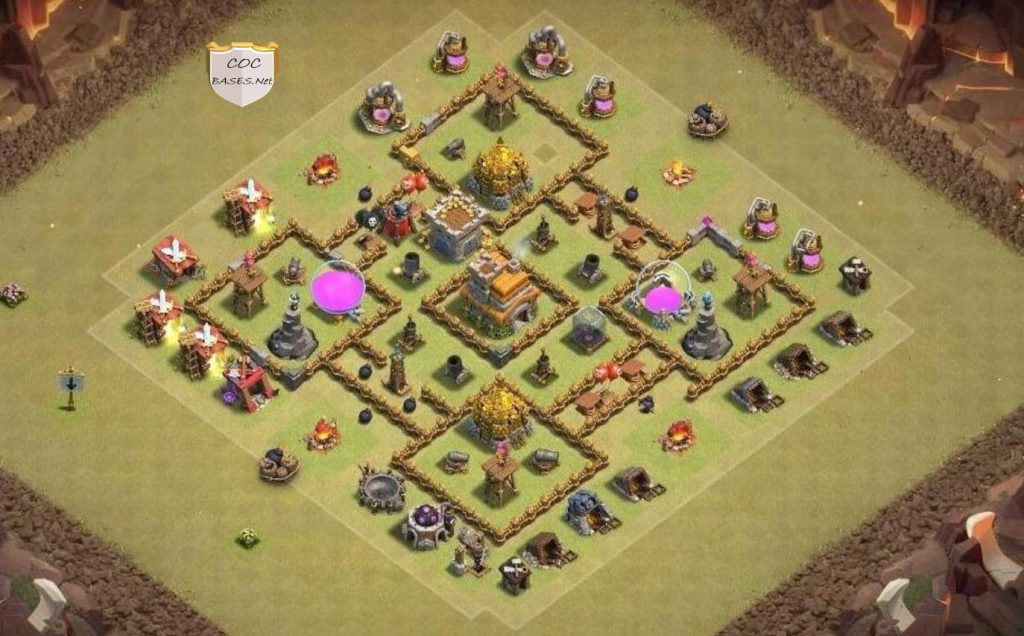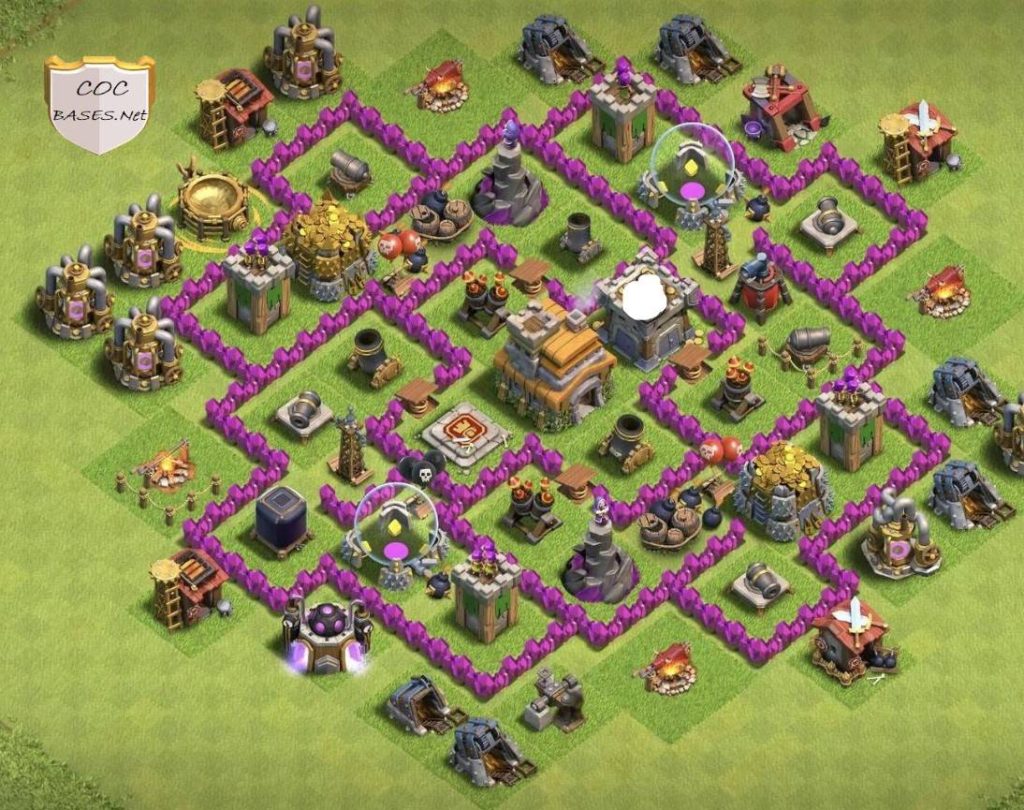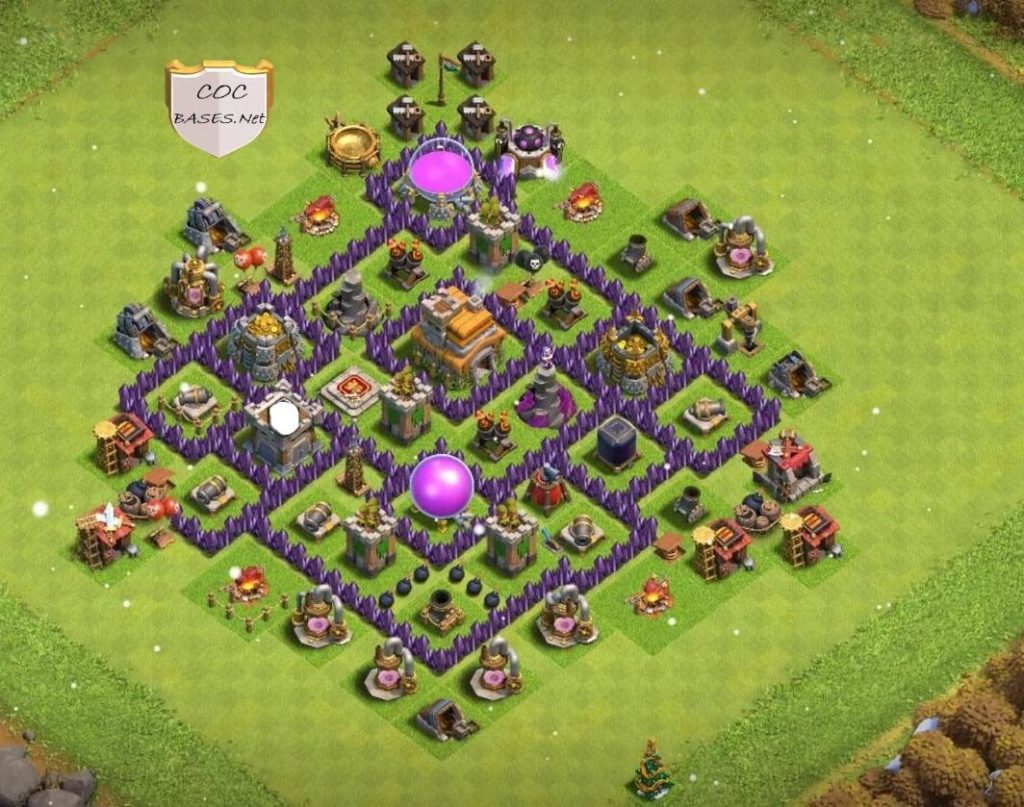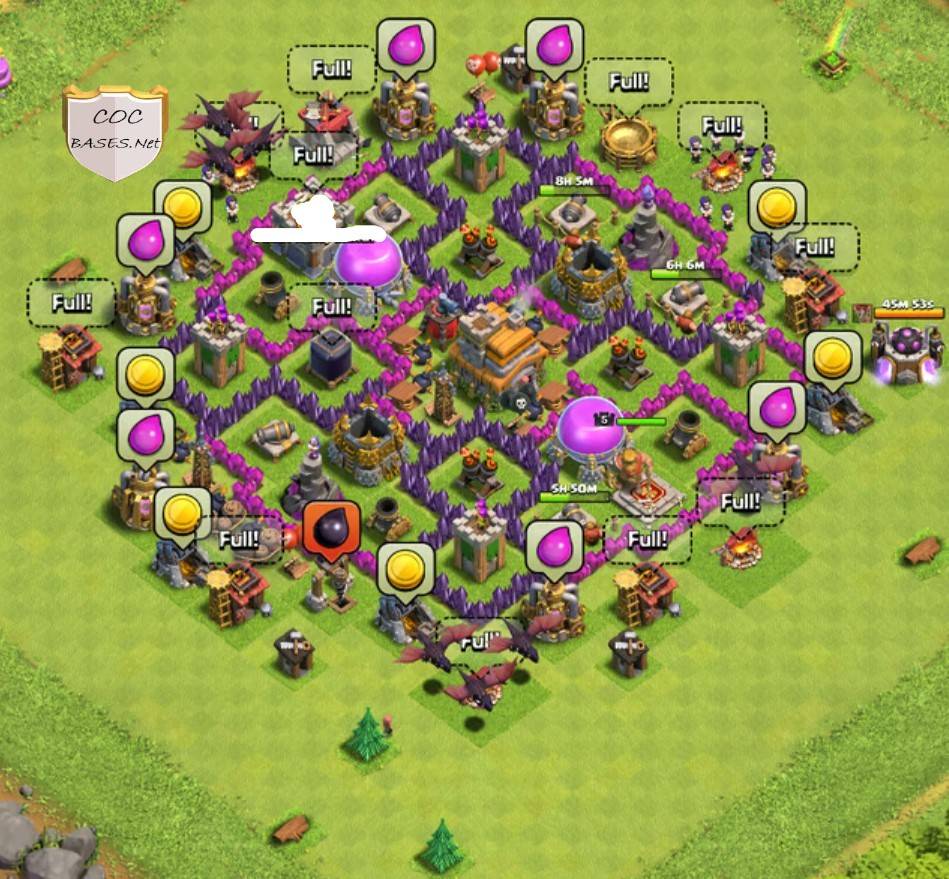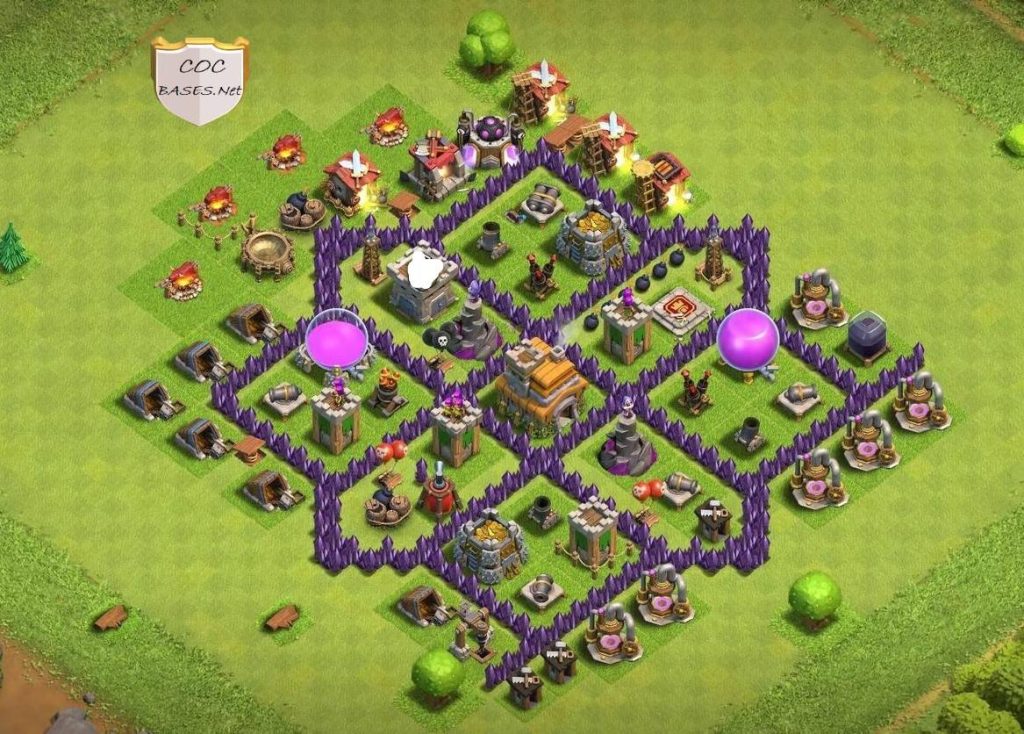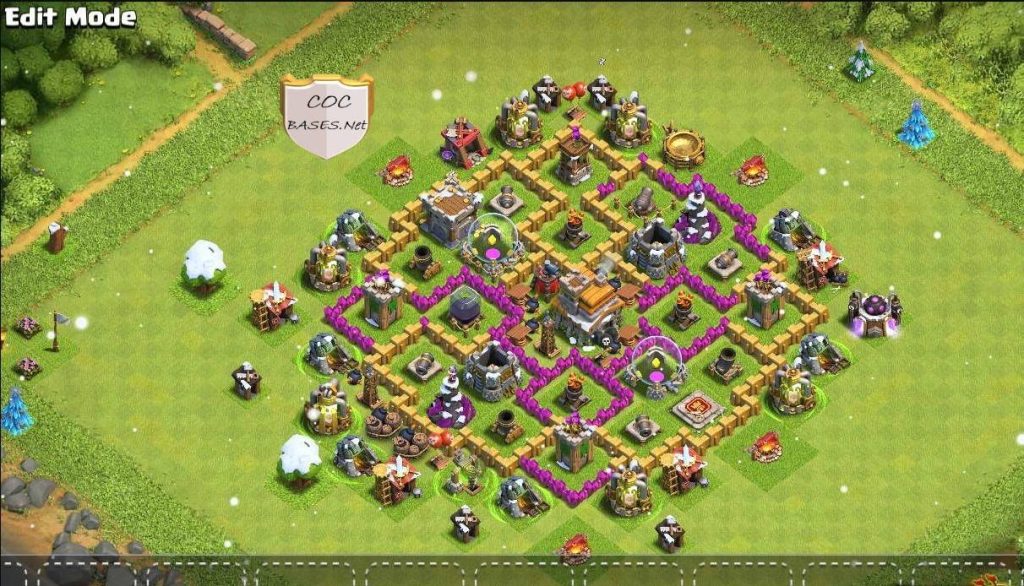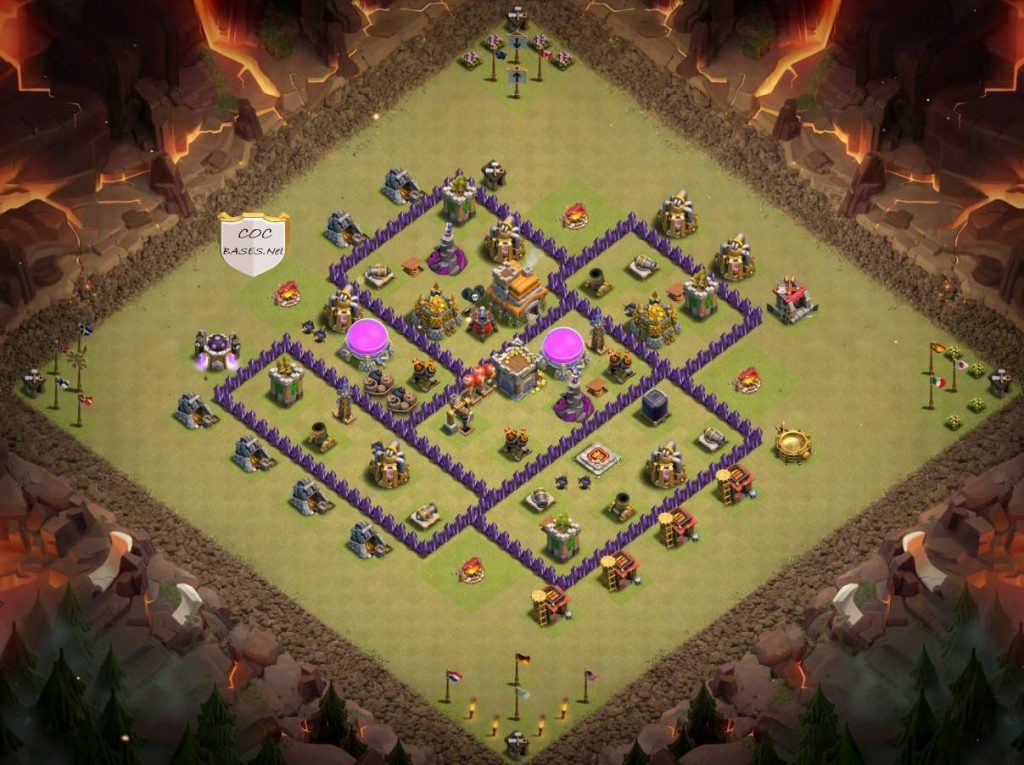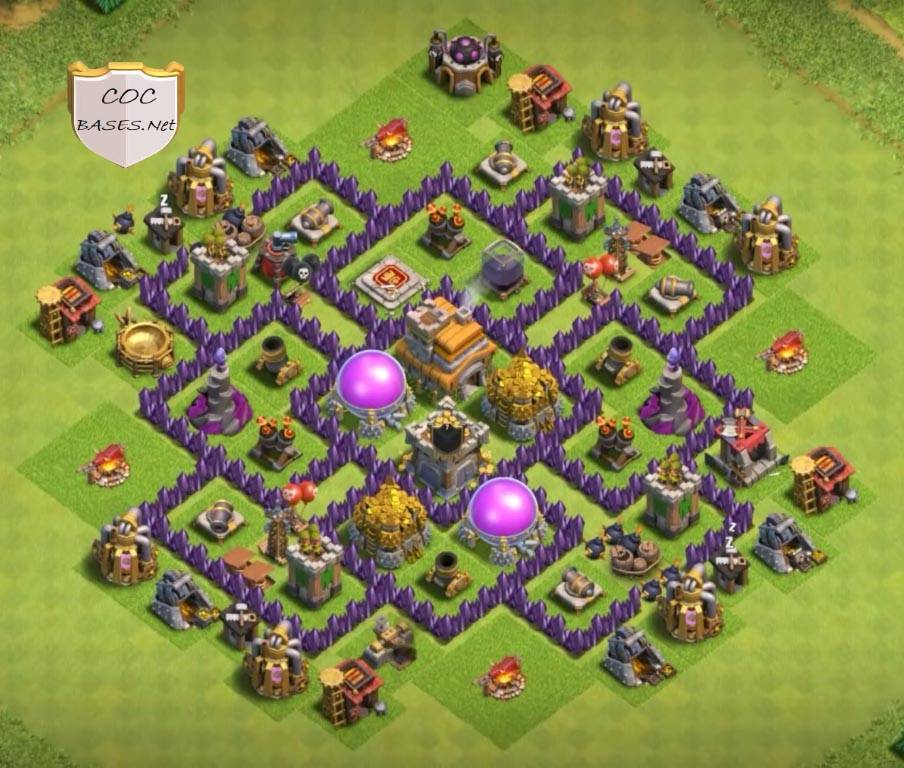 Clash of Clans Level 7 Loot Protection Base Link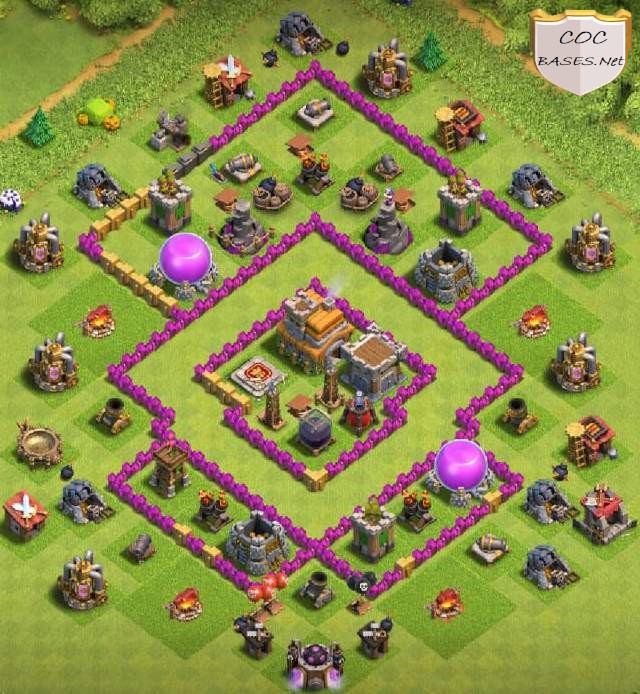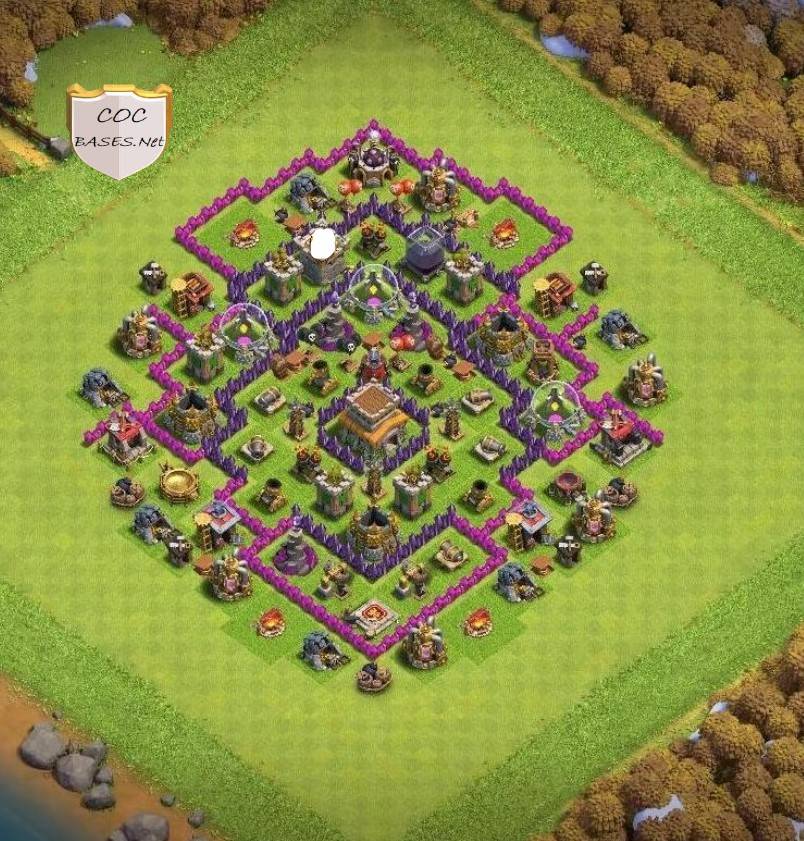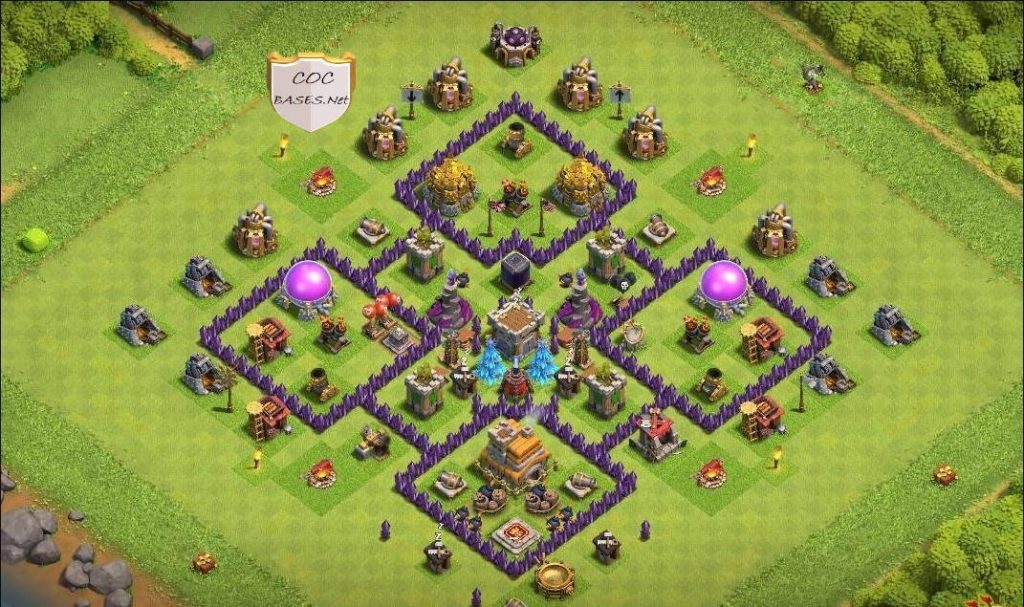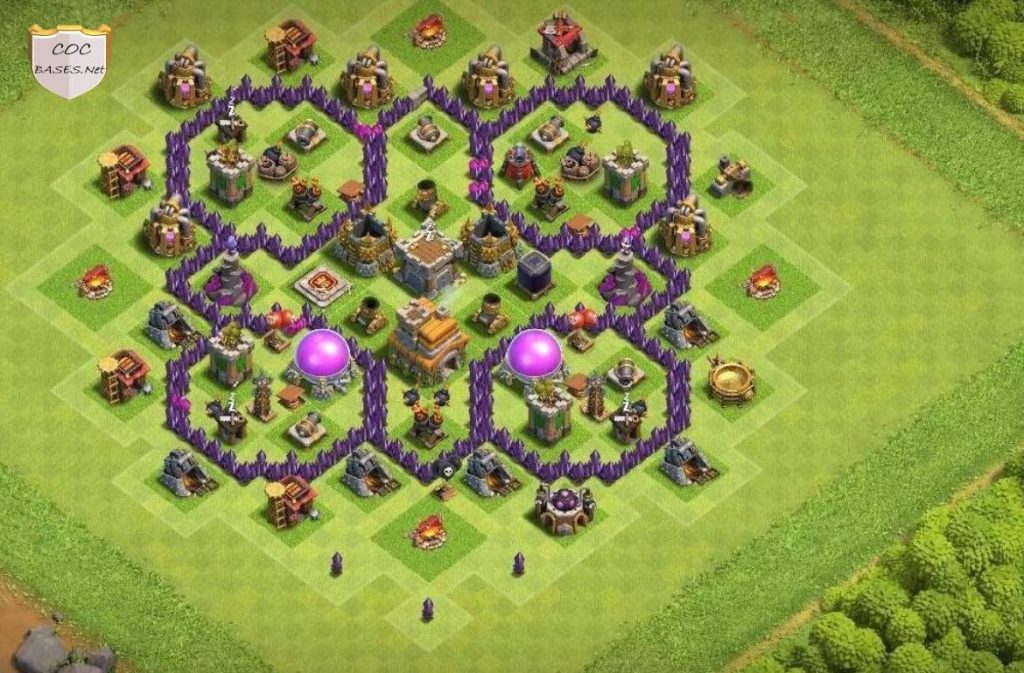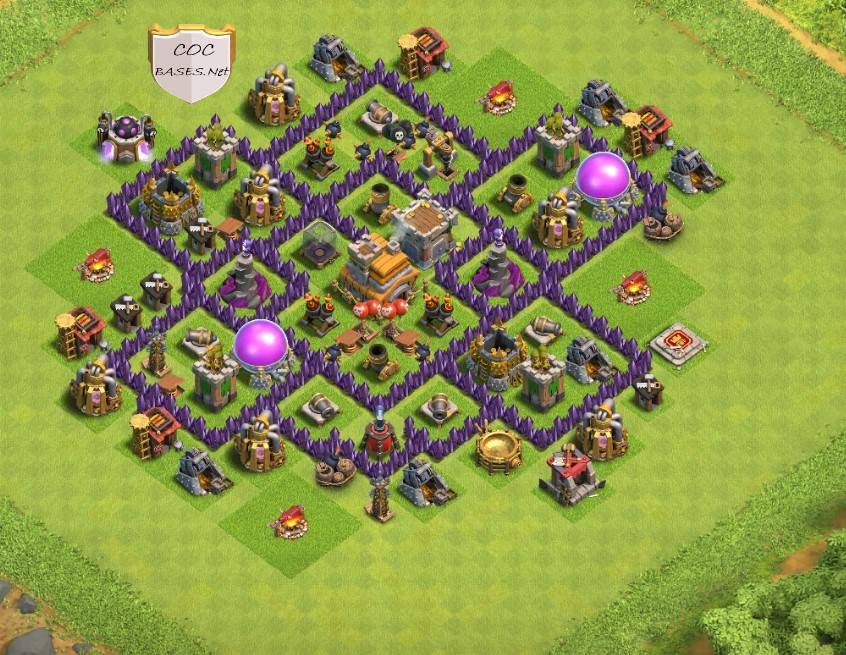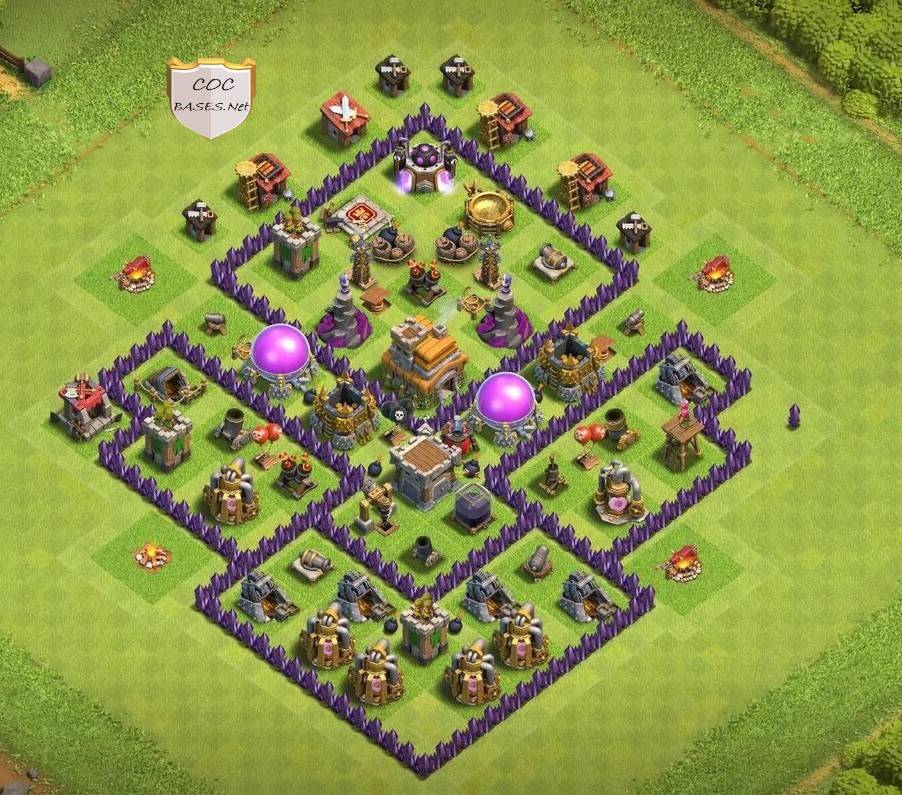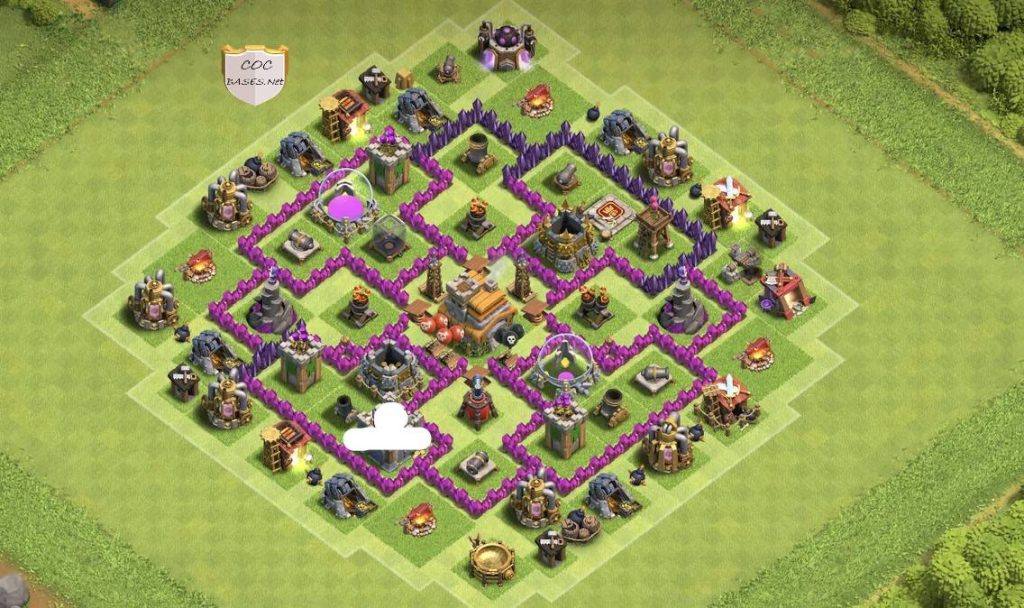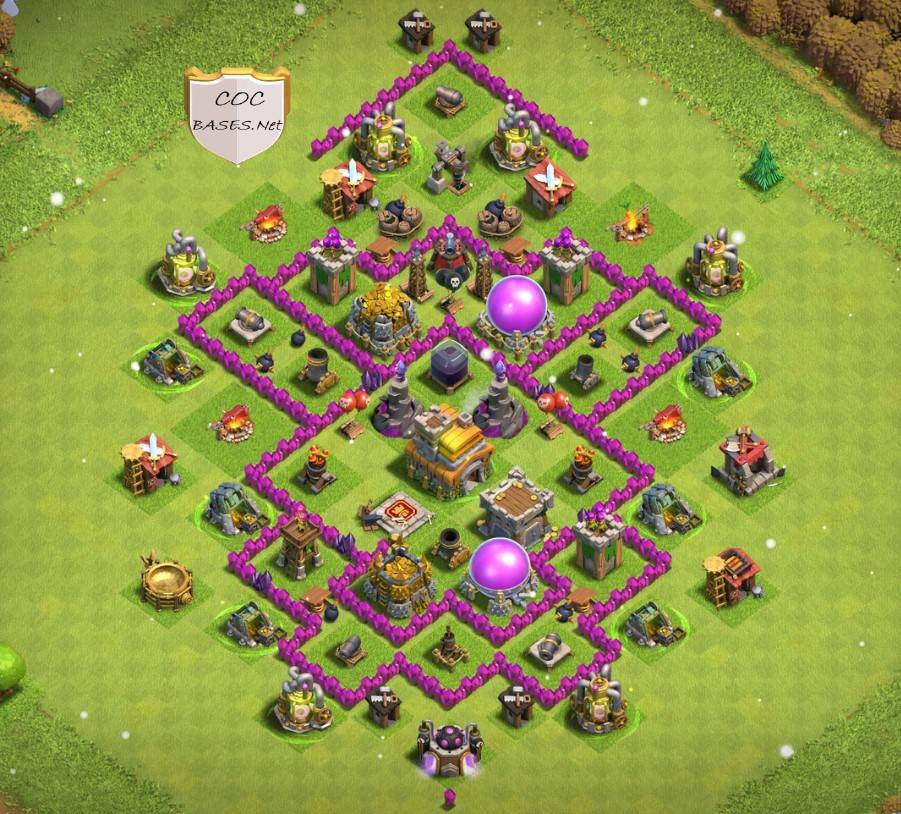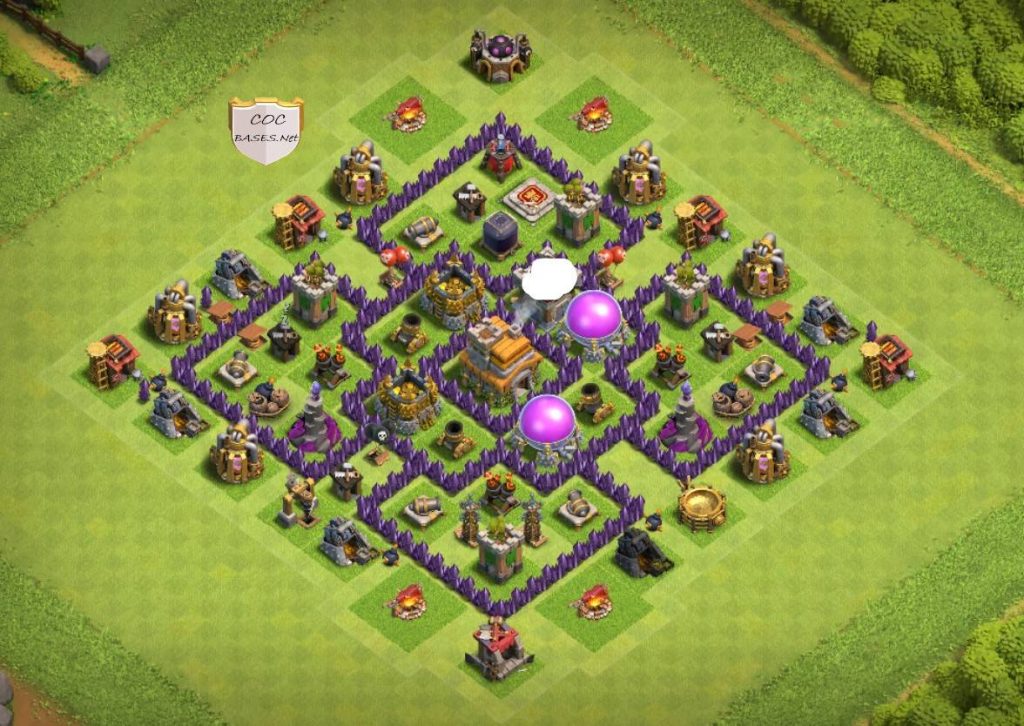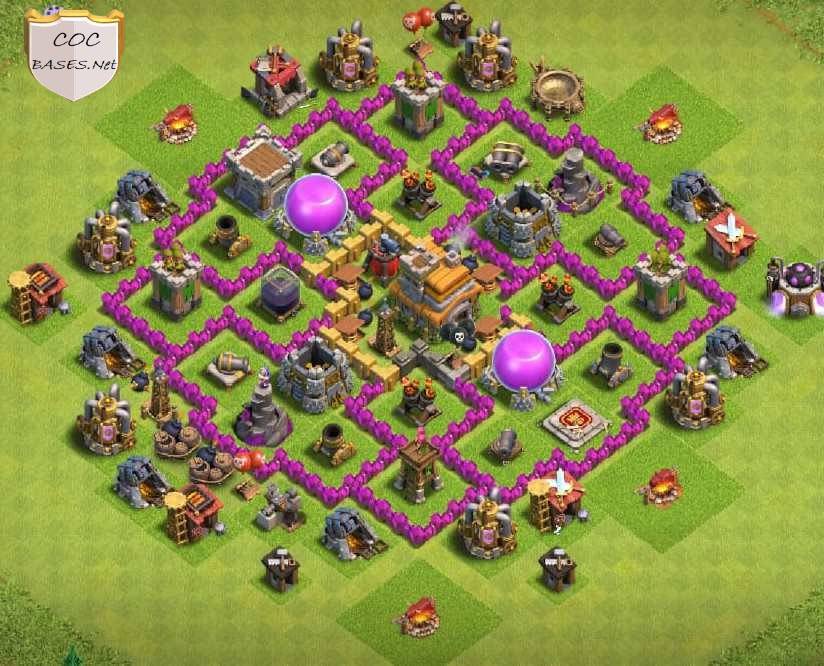 COC TH7 Anti Loot Base
For novices, it can be quite problematic to build the best th7 farming bases. As in every level new buildings and towers are unlocked that have completely new features. The beginners are less aware of strategic planning to place each building accordingly. The coping base guides are also less effective in such situations as most of the players have copied the same base layout. You just need an amazing guide that will help you with tips and tactics to form a new best th7 base layout.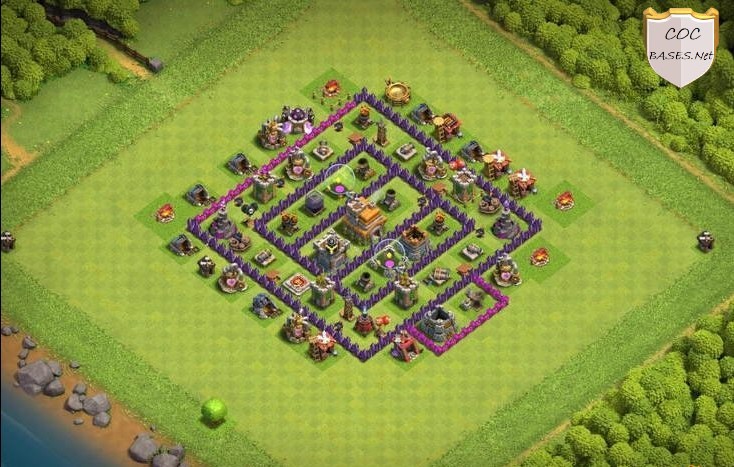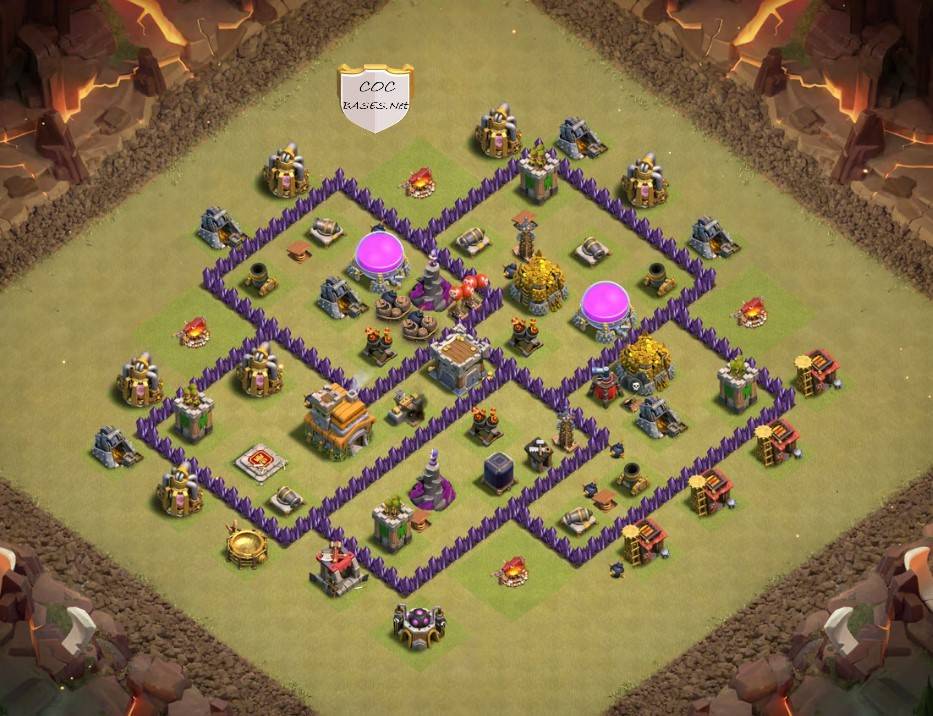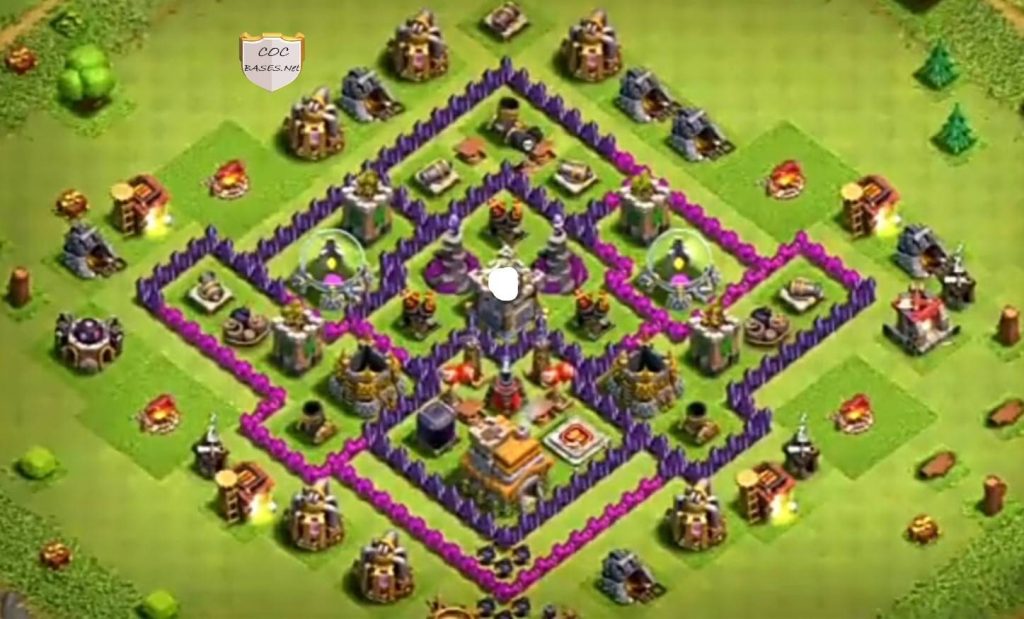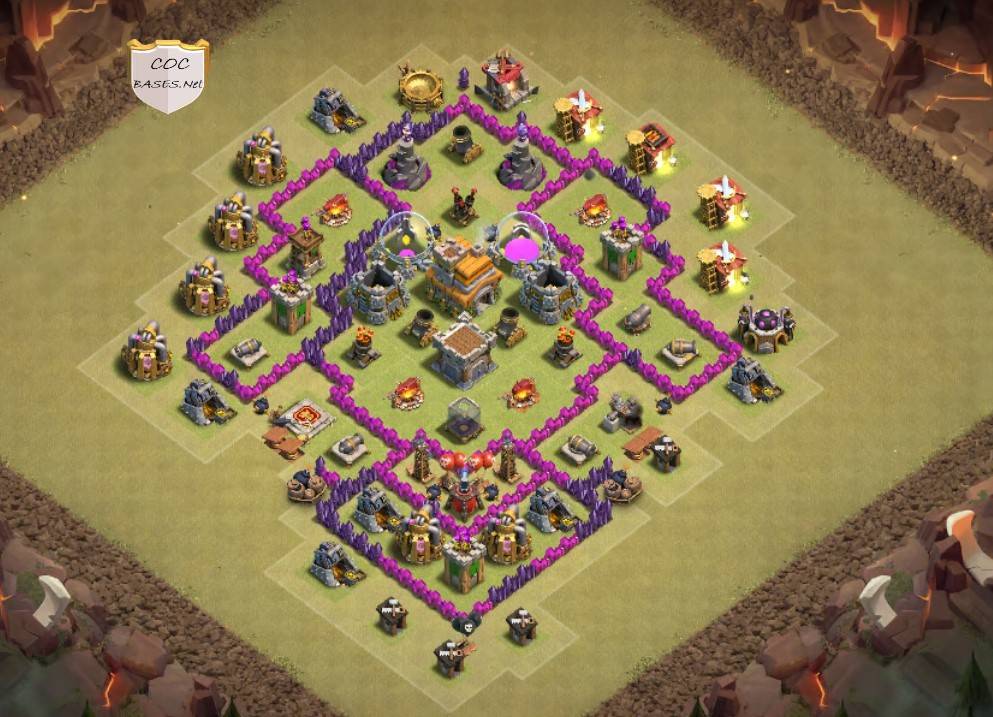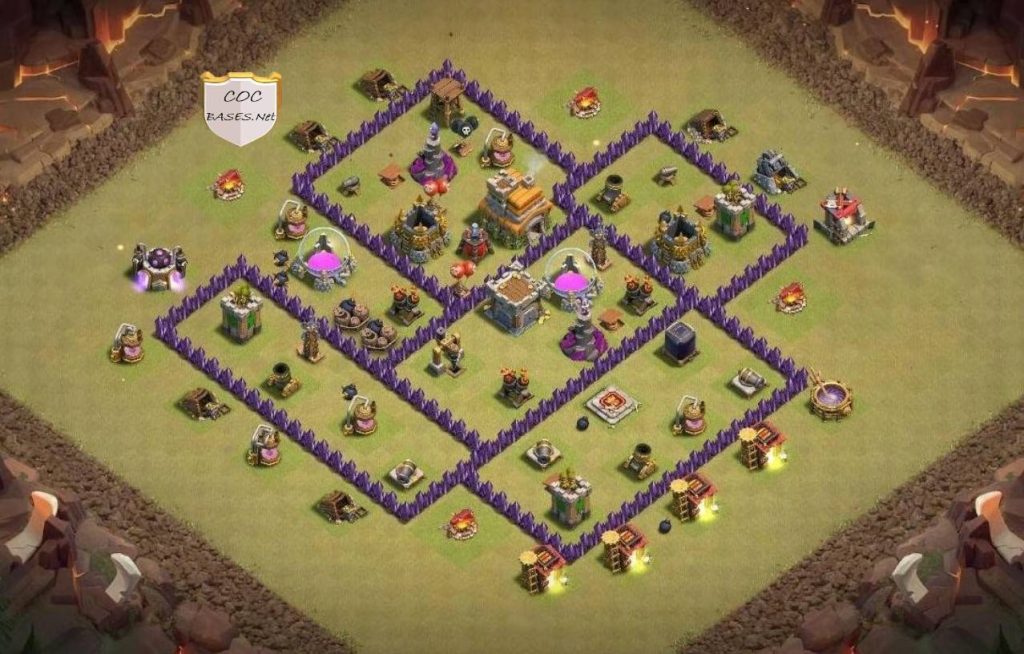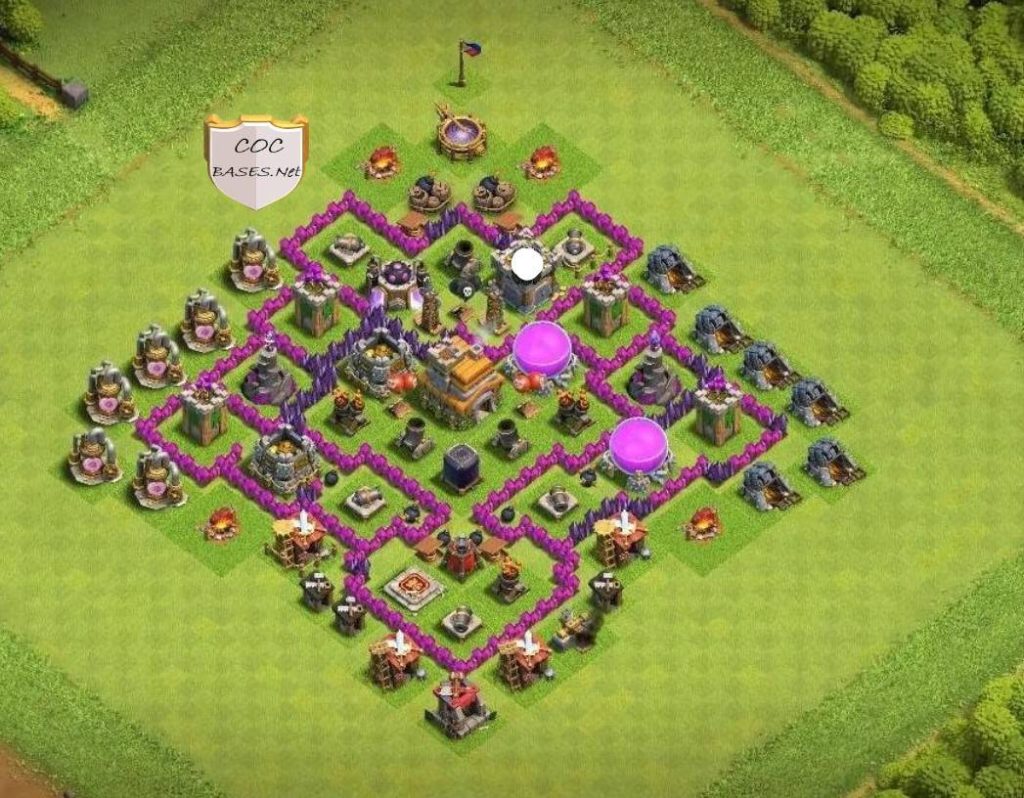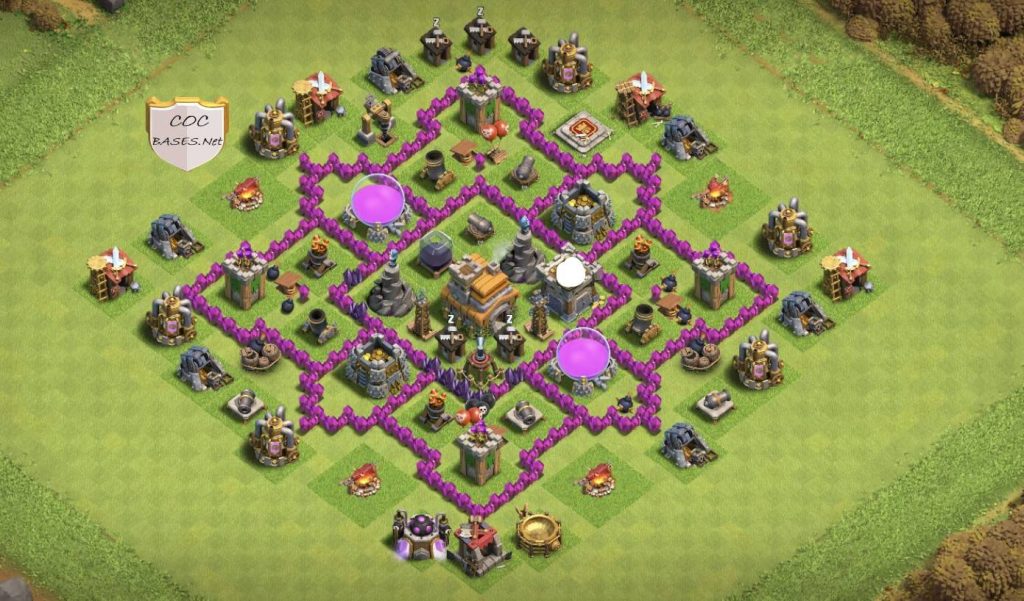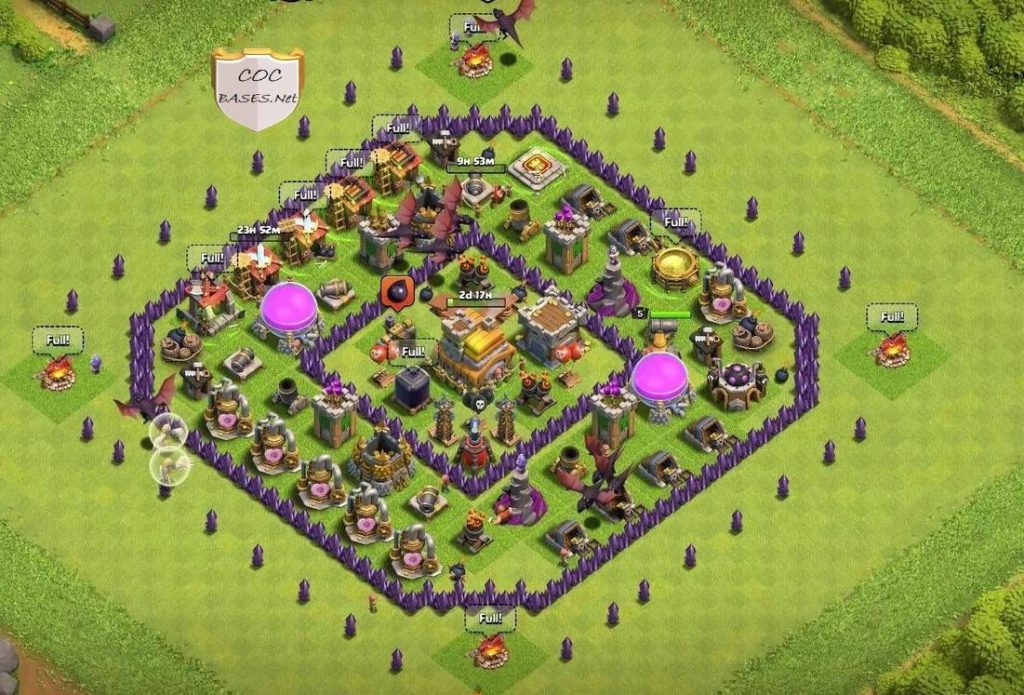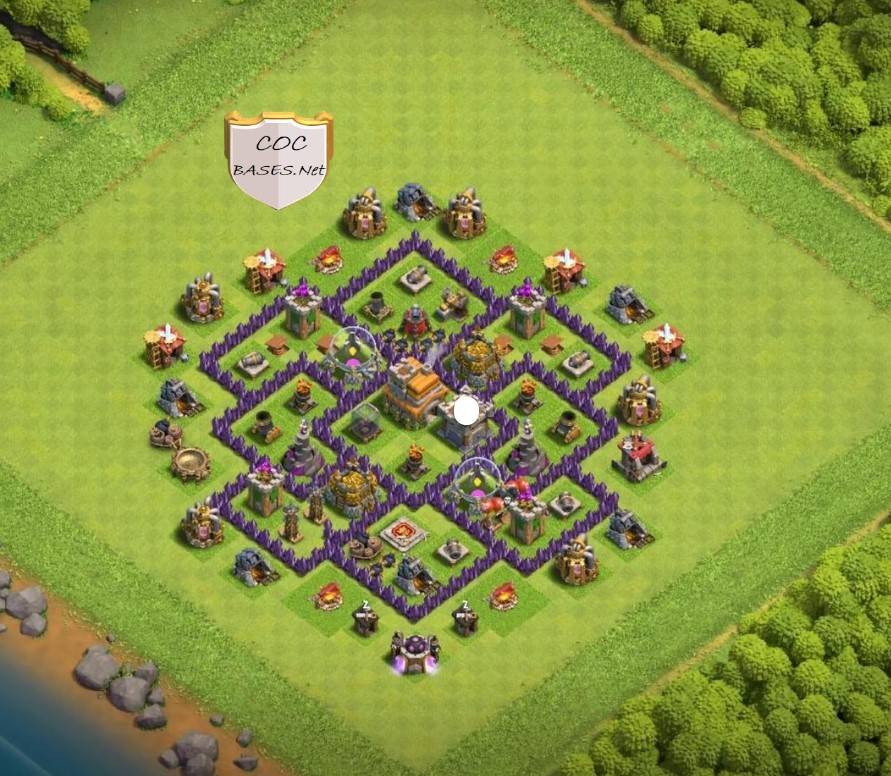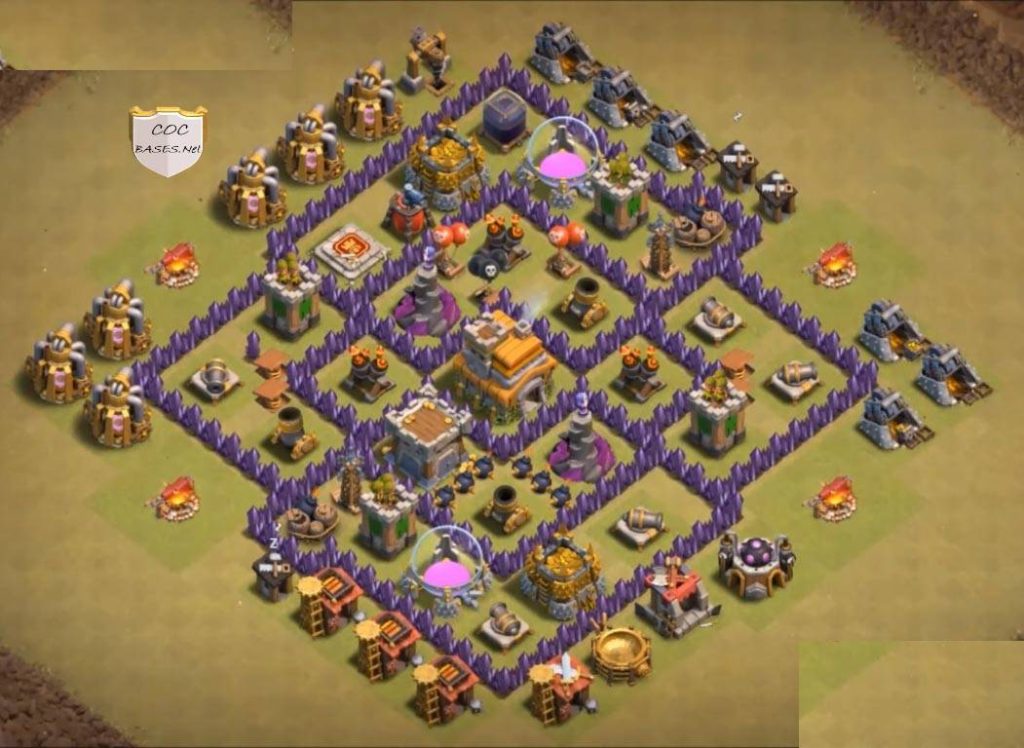 Gold and Elixir Protector Level 7 Link
In this best th7 farming base guide, we have given some of the best options to you, so you can pick the best one. These farming base options will be much more effective and helpful. The main theme of the farming base layout is to save the resource towers from attackers as they will help you win the level. So, most of the time the resource towers are kept in the central region of the clan to be protected.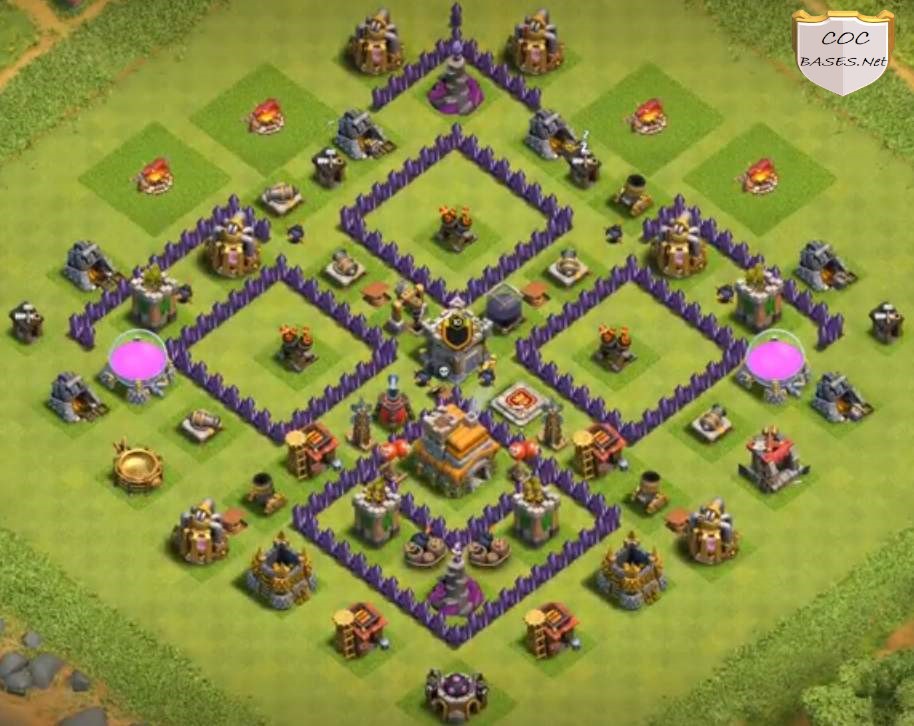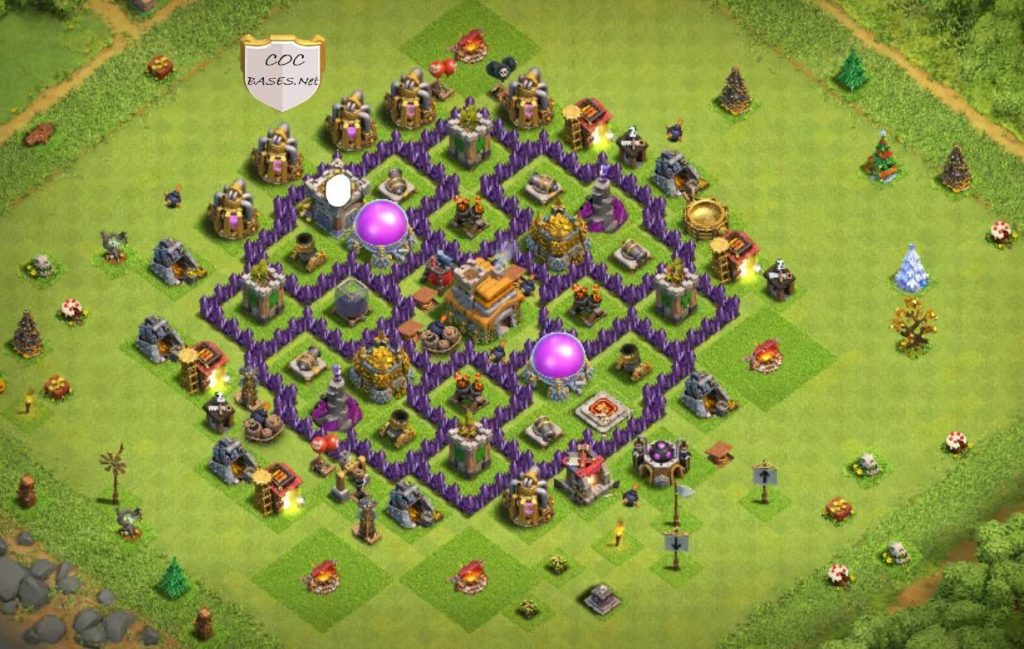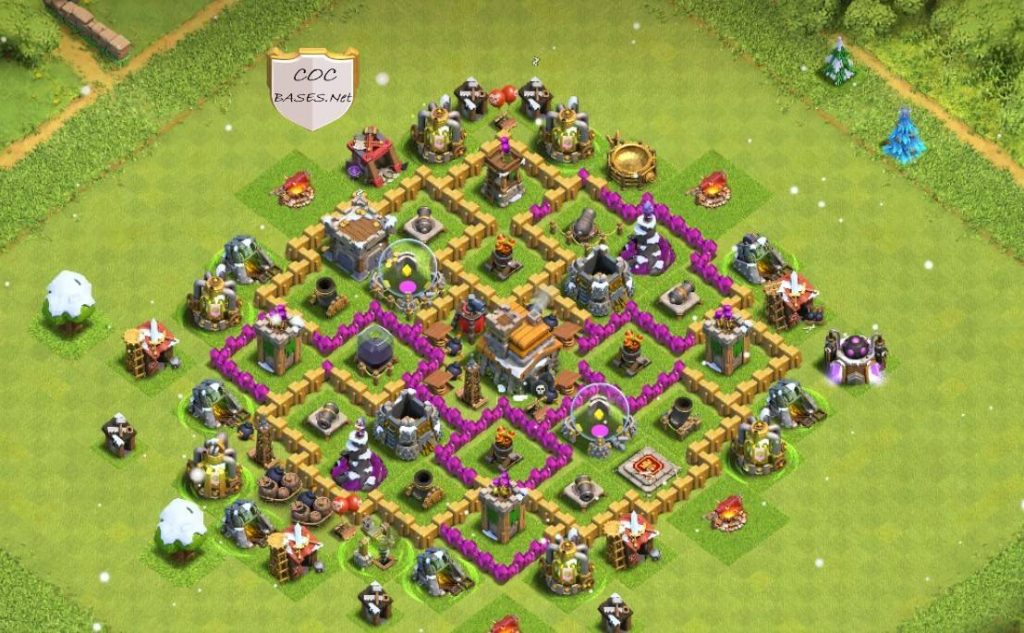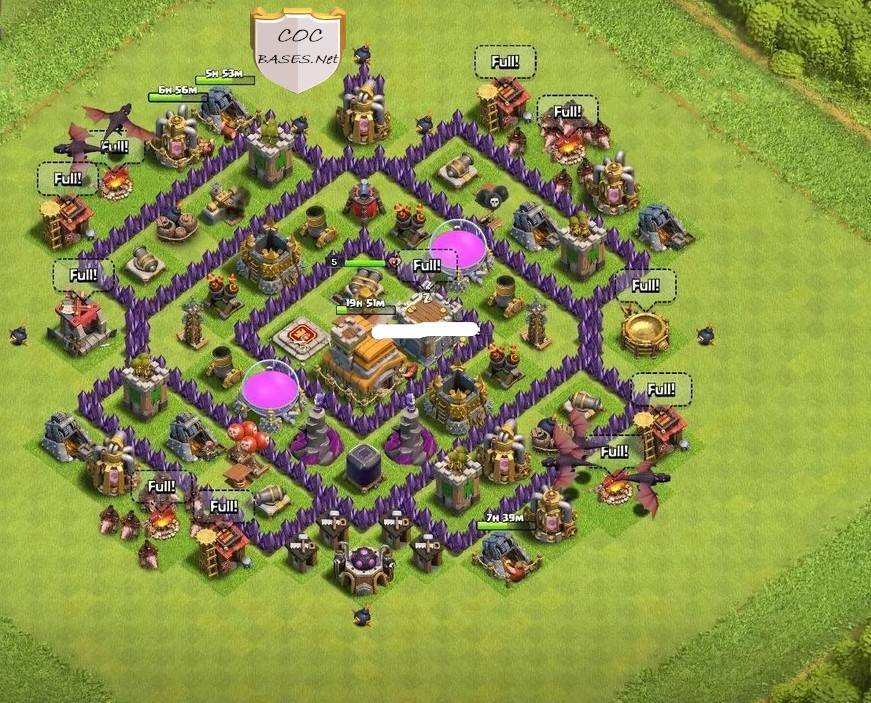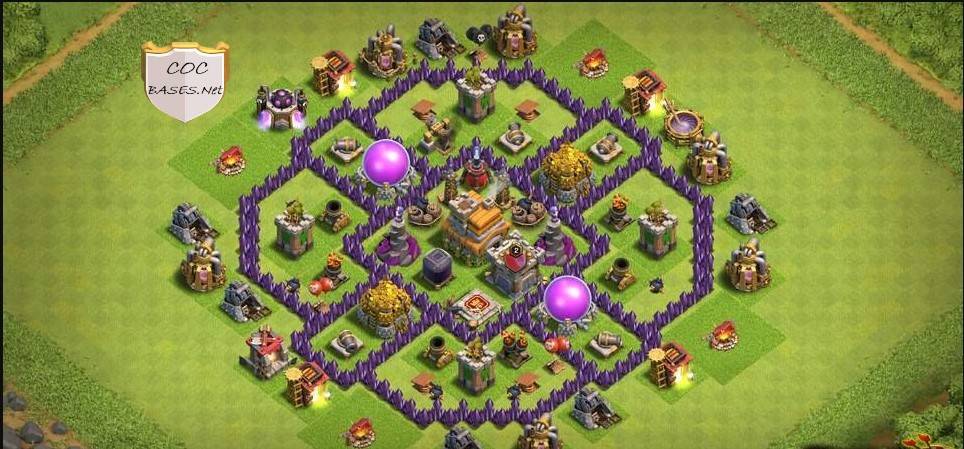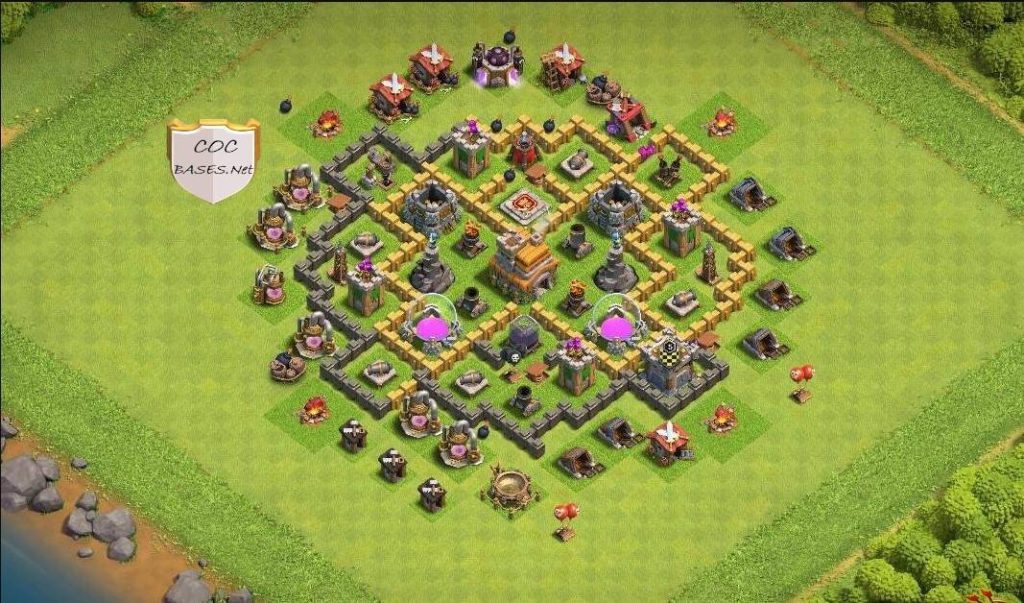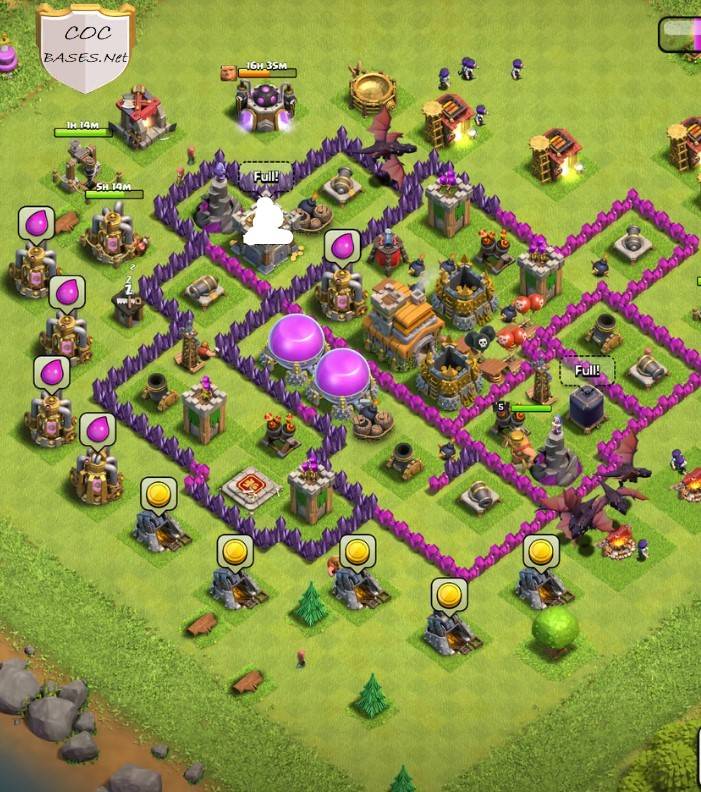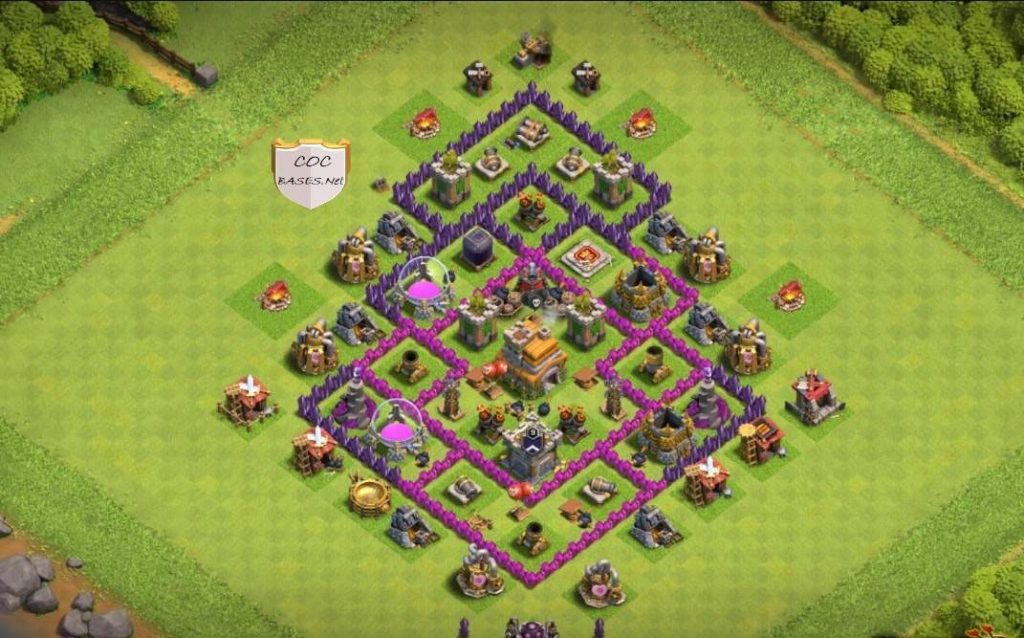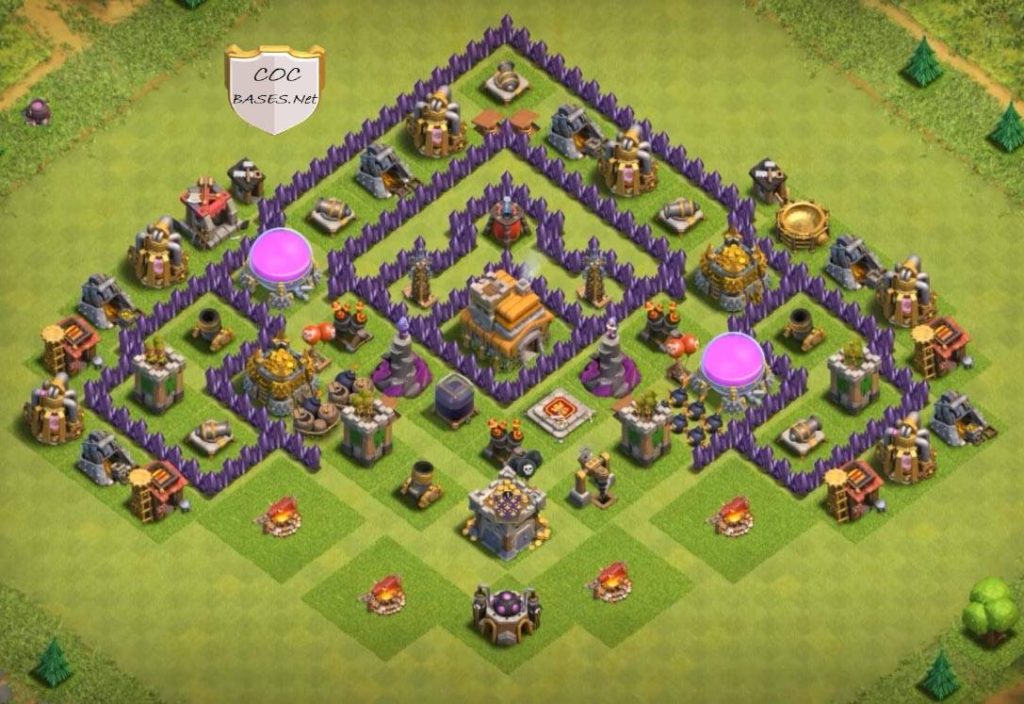 Best Town Hall 7 Defense Farming Base
The best part is in most of the bases, whether war base layout or farming base layout, the town hall is centralized. As the central part is the most protected area of the clan but now with time most of the strategies are disclosed. This best th7 farming base is distributed into small sections. As already mentioned above the small sections help to keep the clan extra protected.
Barbarian king alter is unlocked in town hall 7, it is said to be the least strong hero among the three. The resource towers are equally distributed in the clan with defense buildings protecting them. the maxed wall is surrounding all the small compartments. There is an extra outer layer of force protecting the whole clan.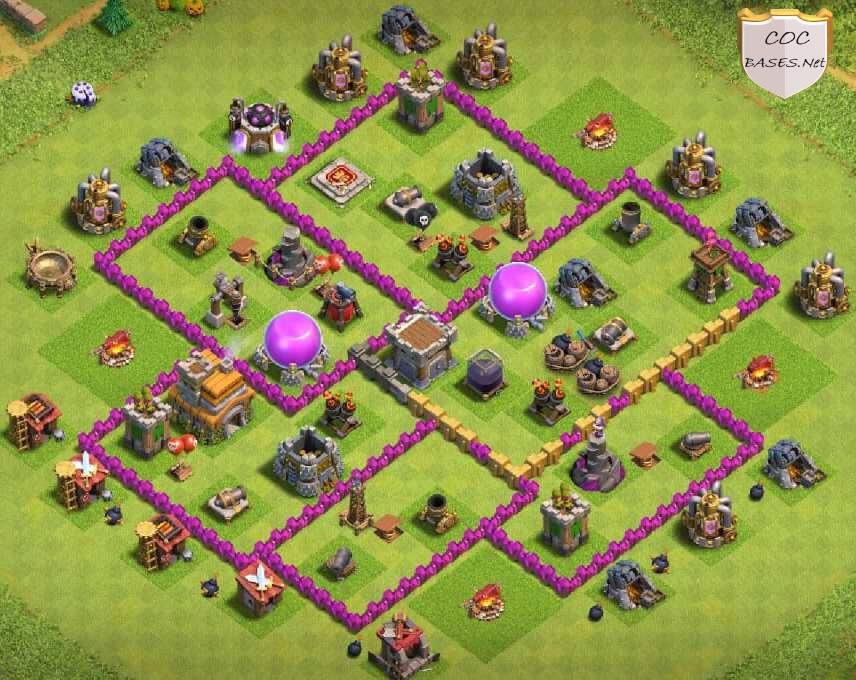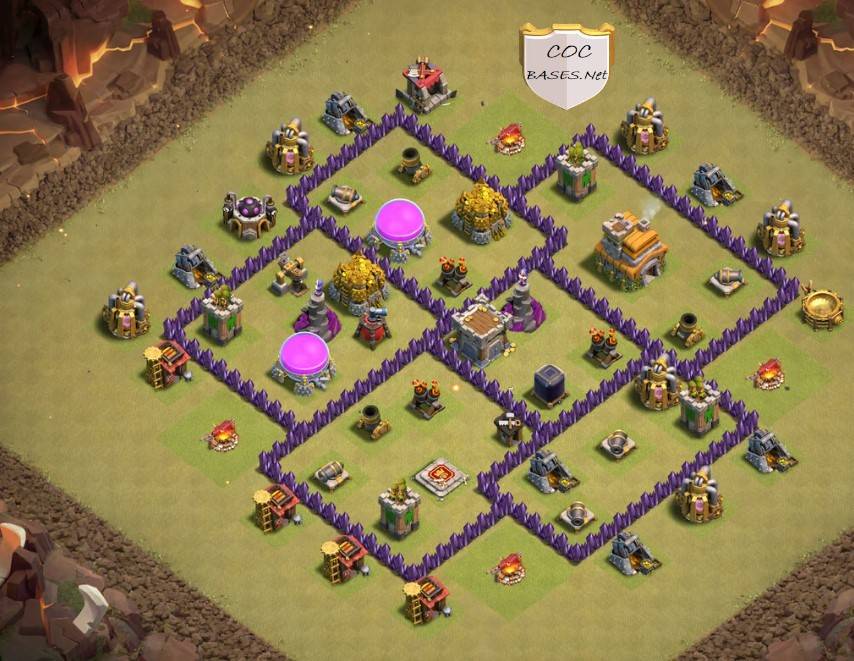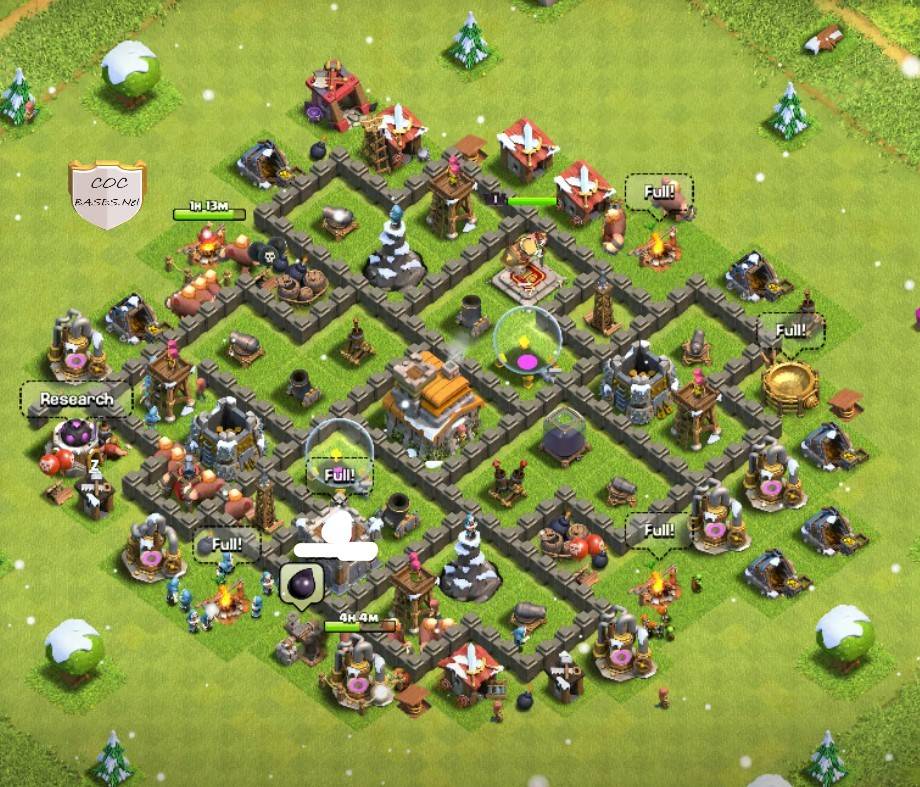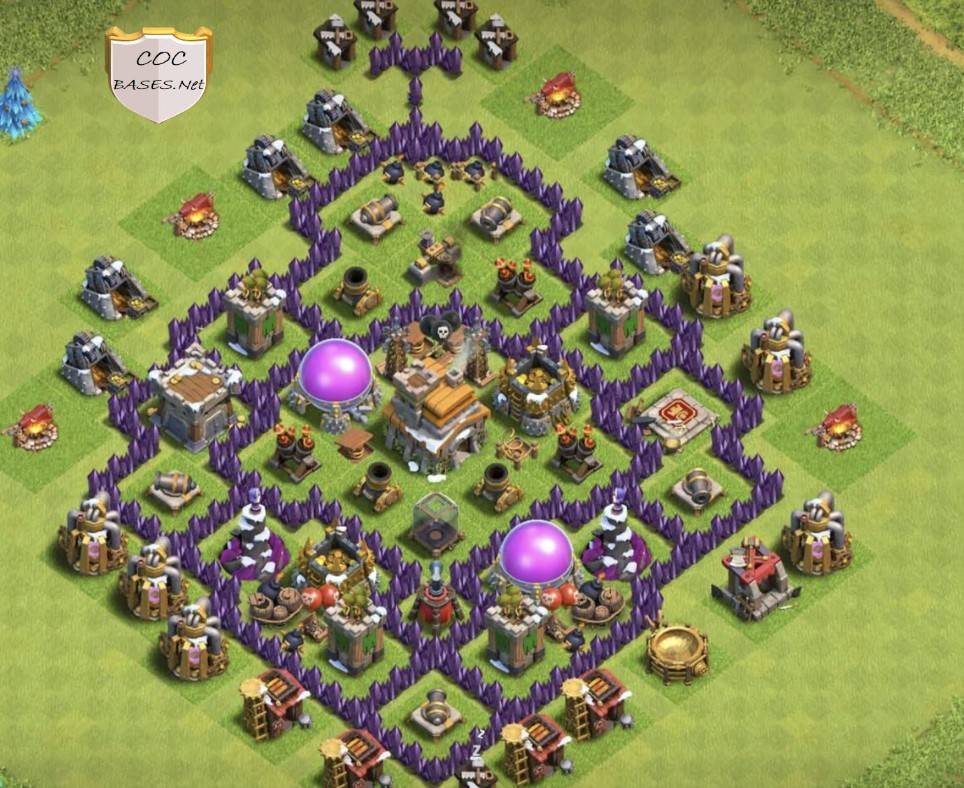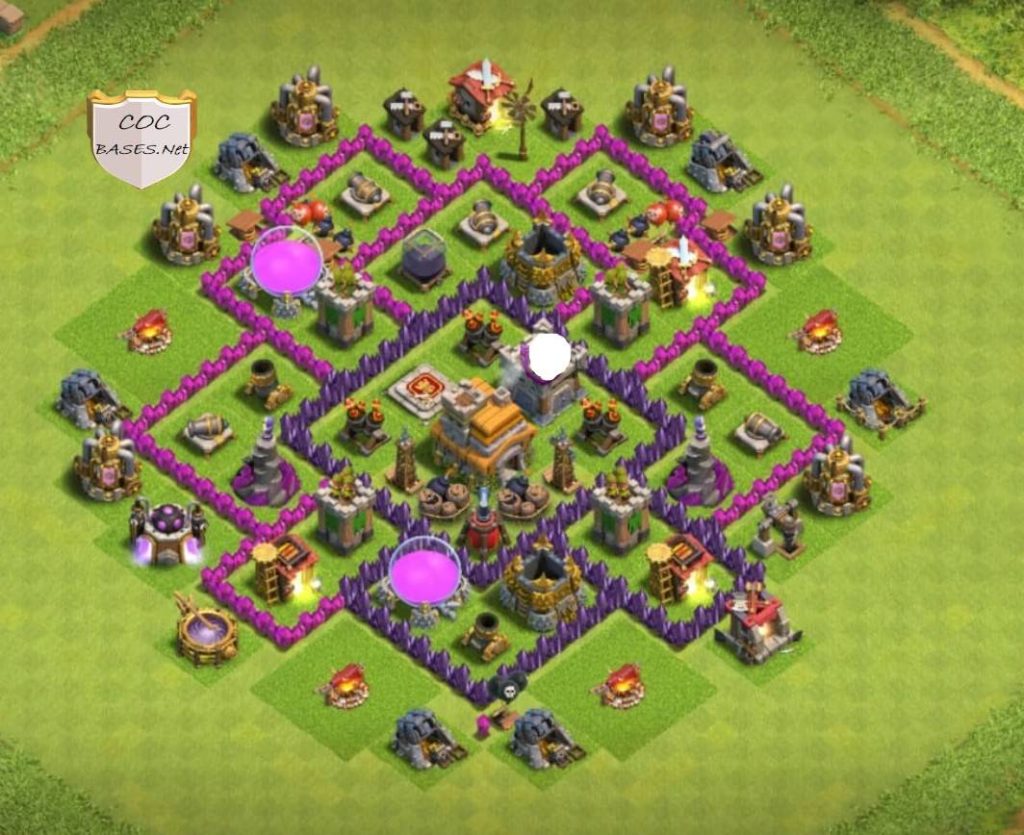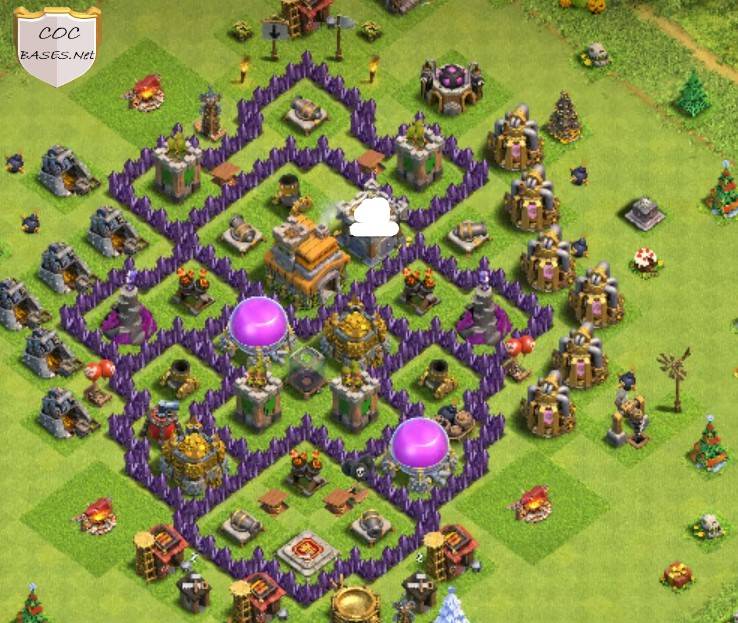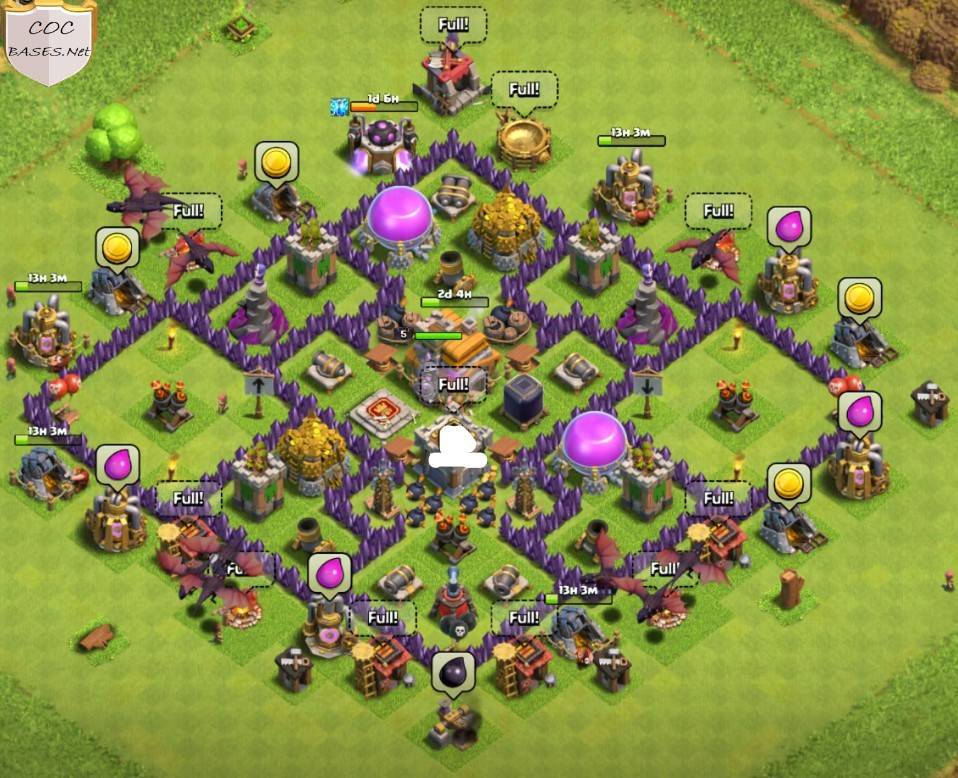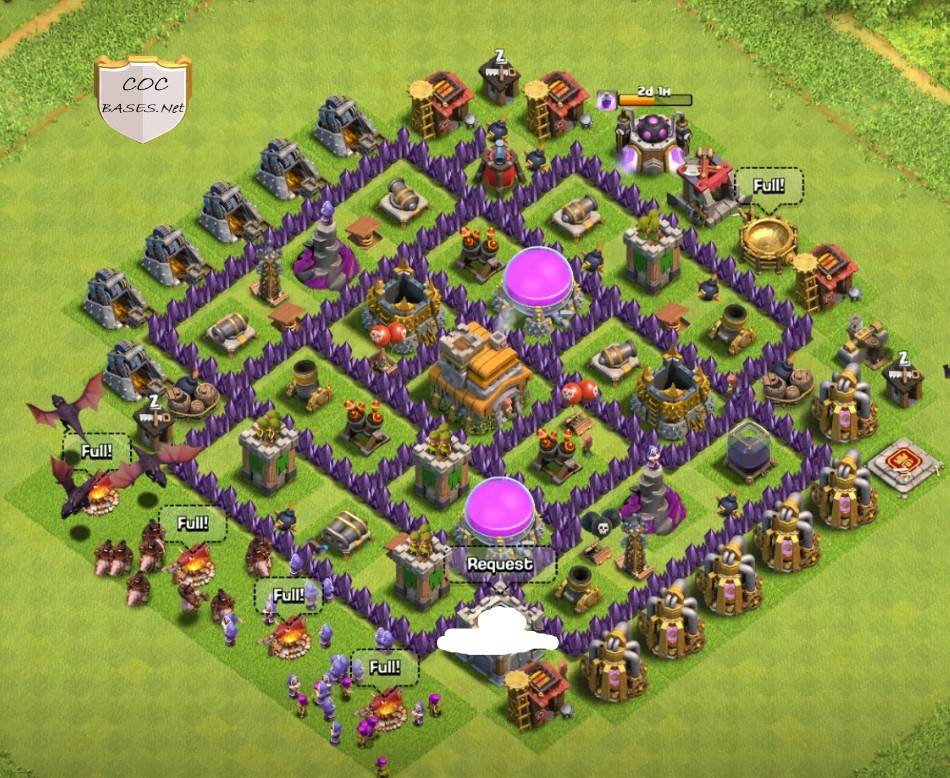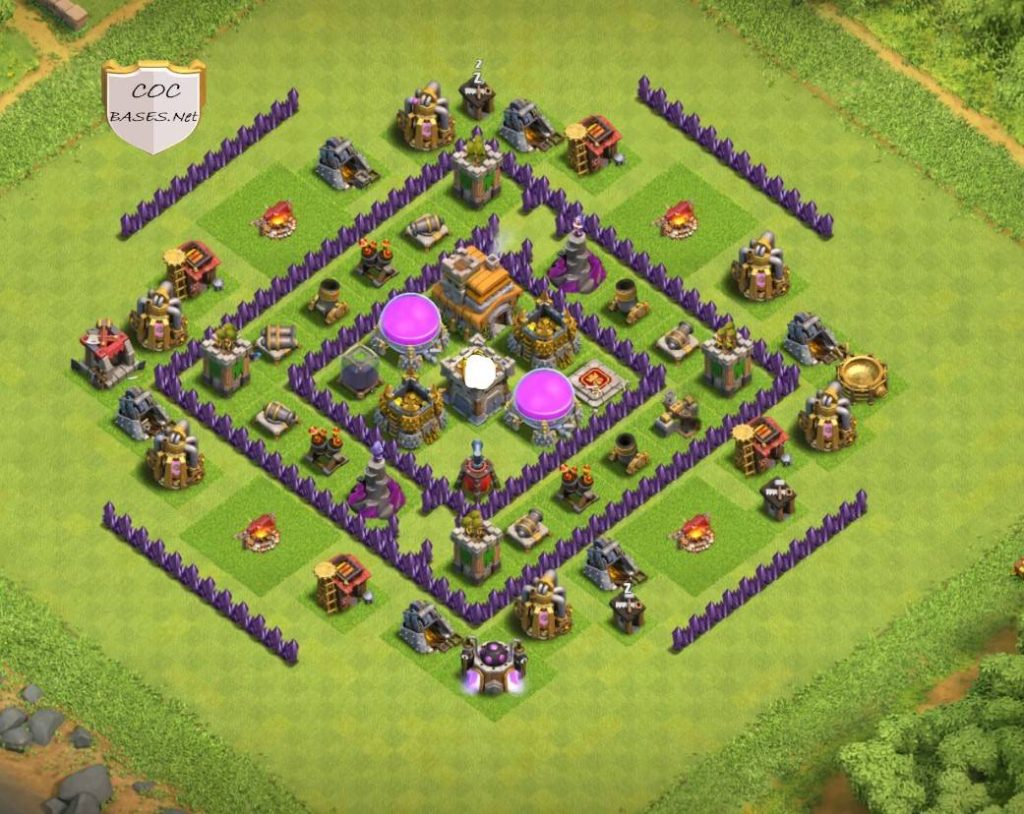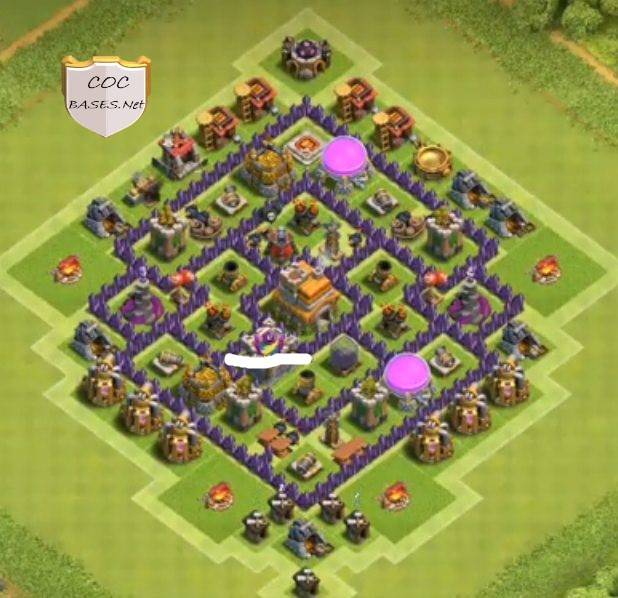 Farming Base Best TH7 Anti 3 Star
Whoa! One of the most eye-catching th7 farming bases is in front of you. It is designed in a very keen and creative manner. The town hall is centralized with a maxed wall surrounding it. There are two layers outside the central region.
One of the layers consists of a clan tower with air-defense with other army buildings. The second layer consists of barbarian king alter with defense and army towers for protection. There is an outer layer that surrounds the whole clan and troop. Townhall 7 has fewer buildings and towers so the base looks more cleared and attractive.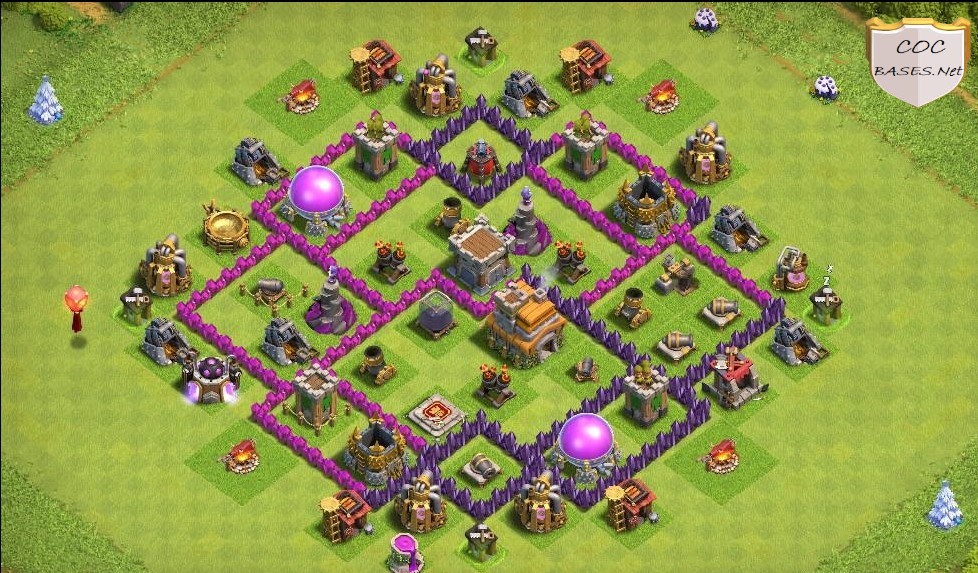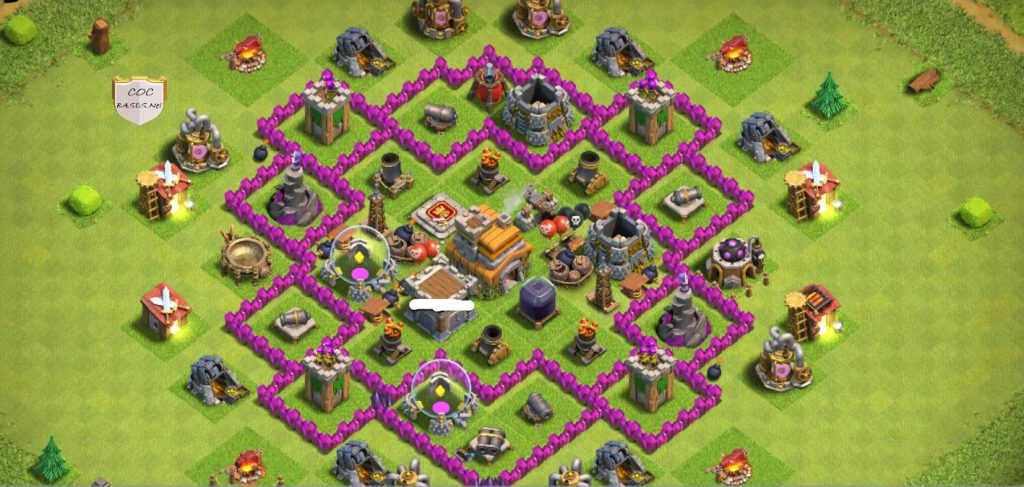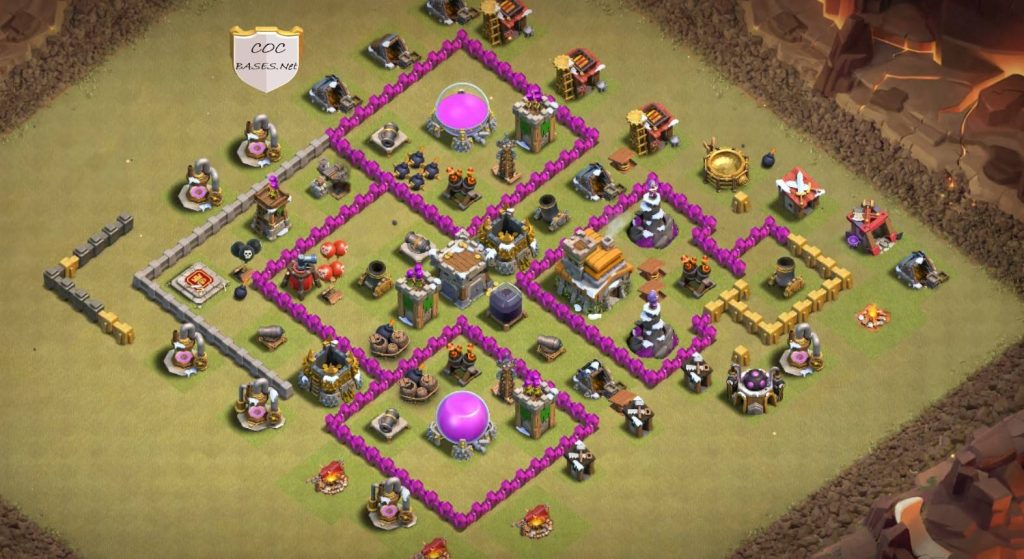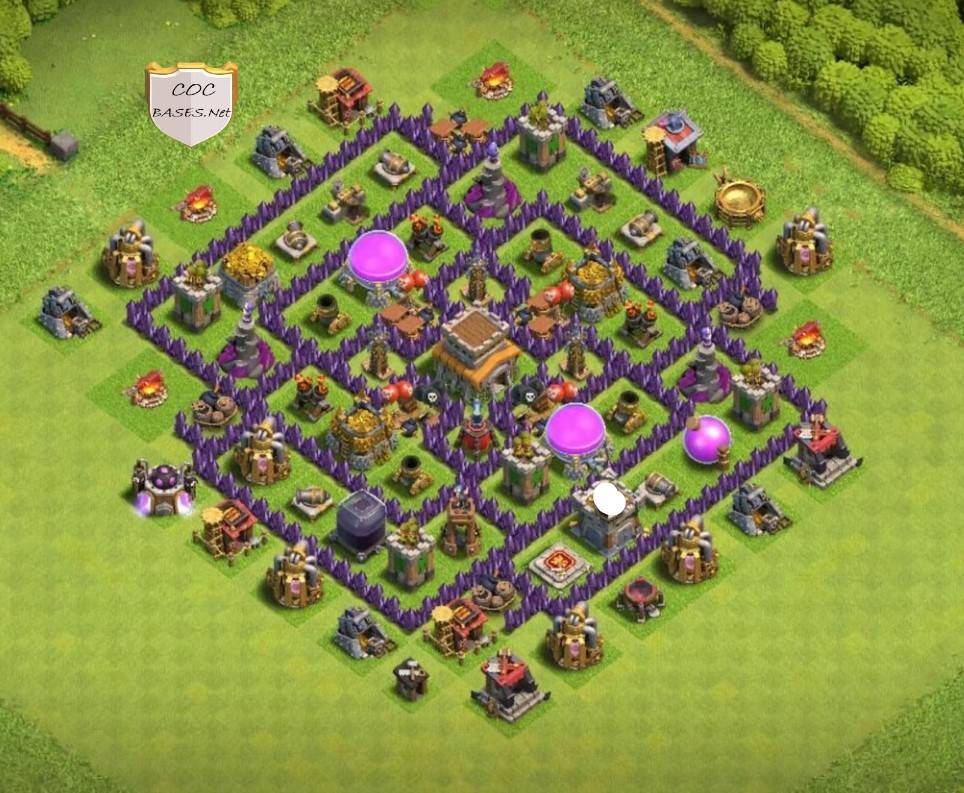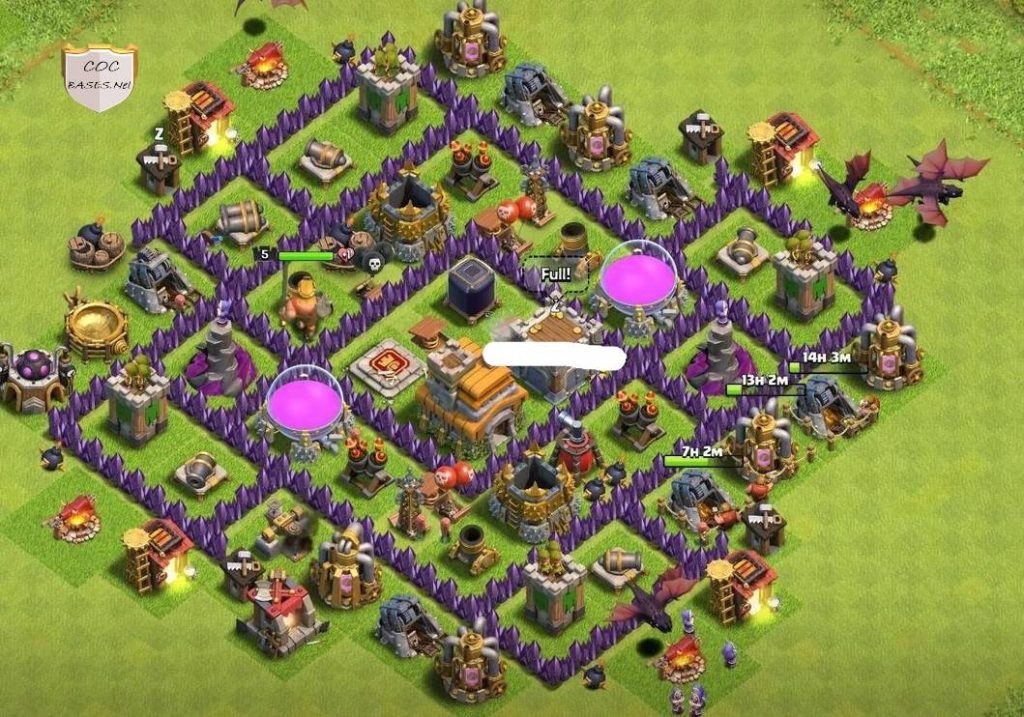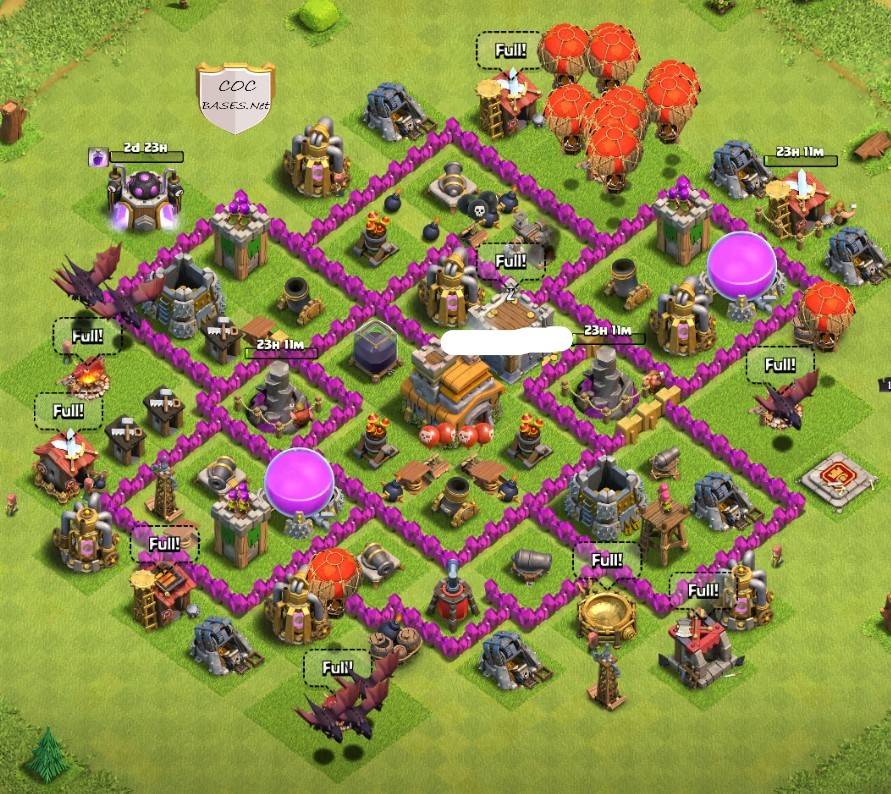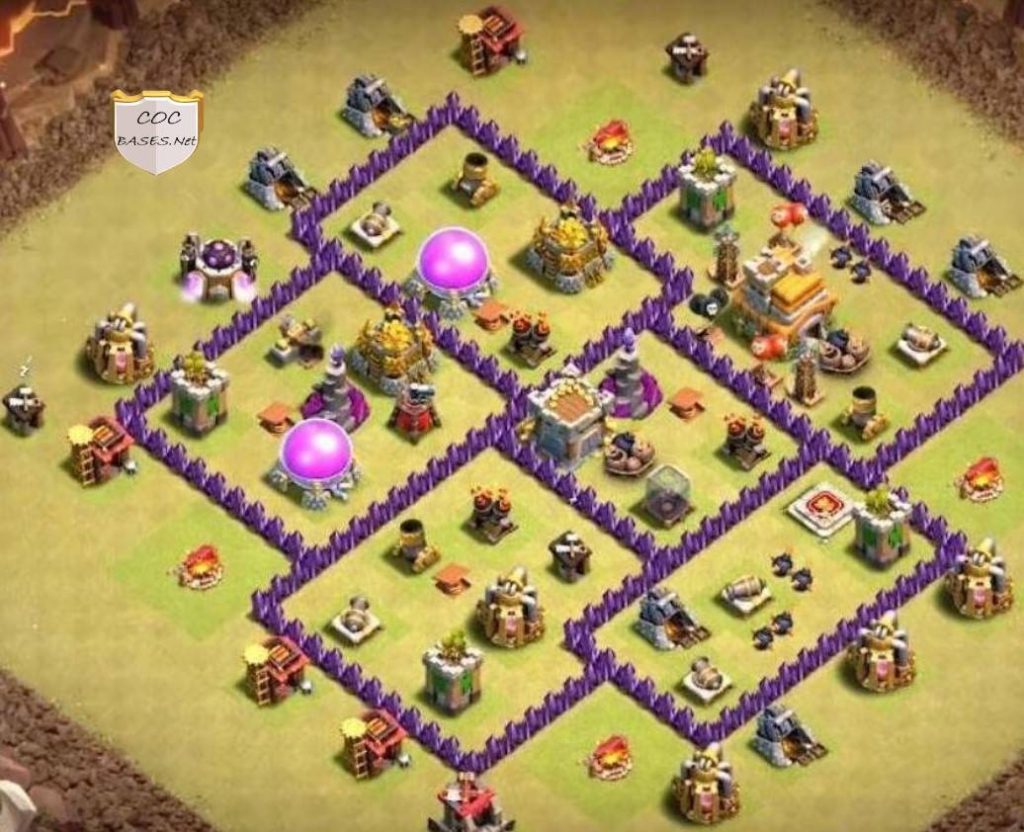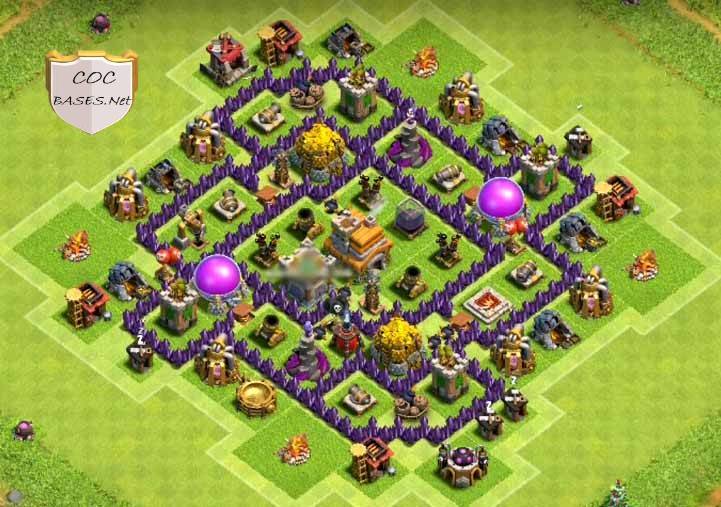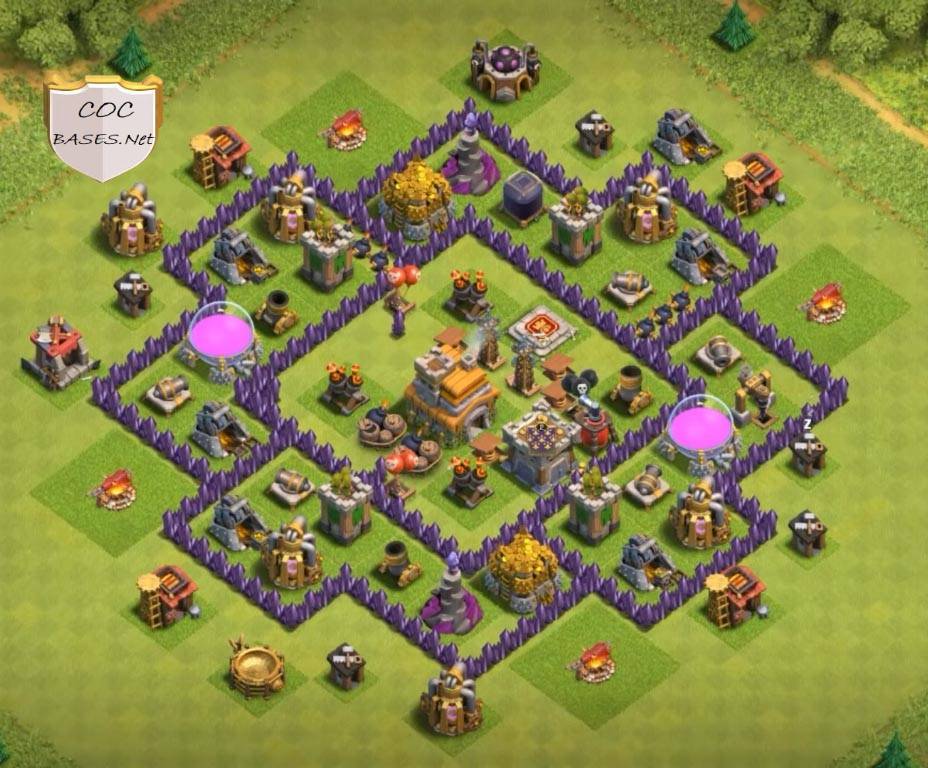 Clash of Clans Town Hall 7 Farming Layout Copy Link
This is also one of the amazing th7 farming base layouts. It is a simple and quite effective base layout that helps you win the game town hall 7 clash of clan. There is one central compartment that contains a town hall with clan tower and barbarian king alter. The central compartment is surrounded by a maxed wall that protects the whole troop.
There is one empty layer that is surrounded by a wall. There are two small compartments and one big compartment. The resource towers are distributed equally all over the clan. This best th7 farming base has an extra outer layer that keeps the whole clan safe if you have chosen the right buildings.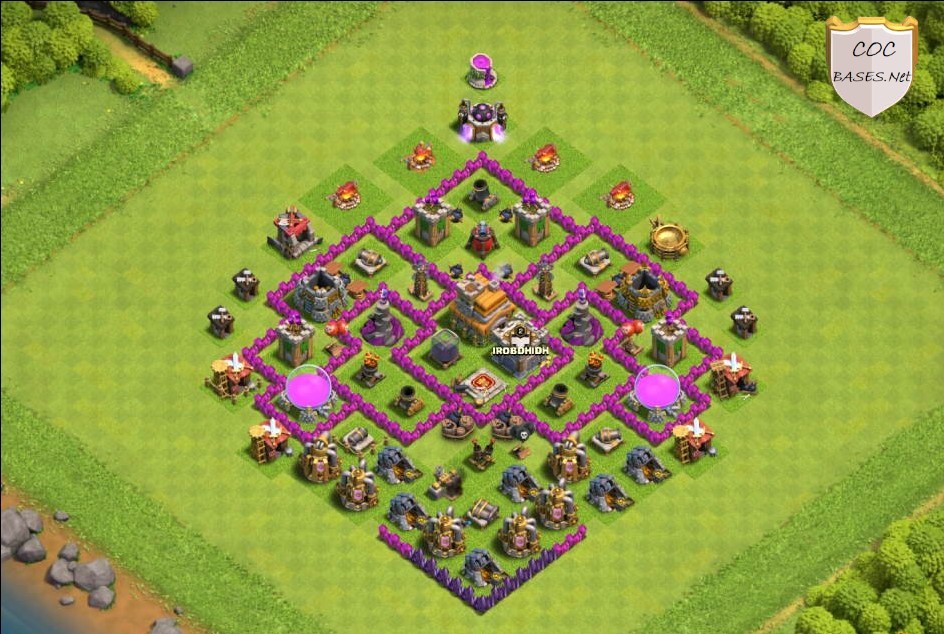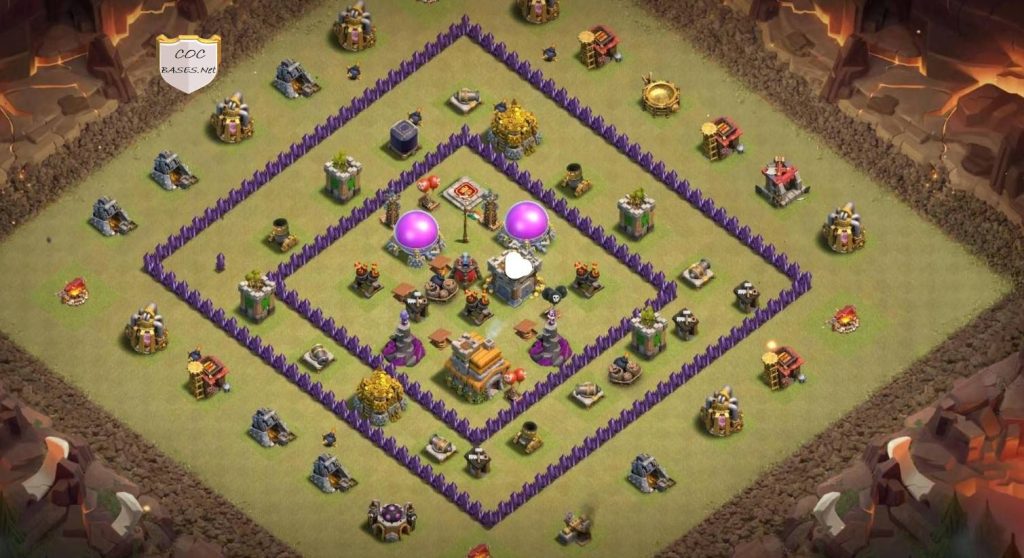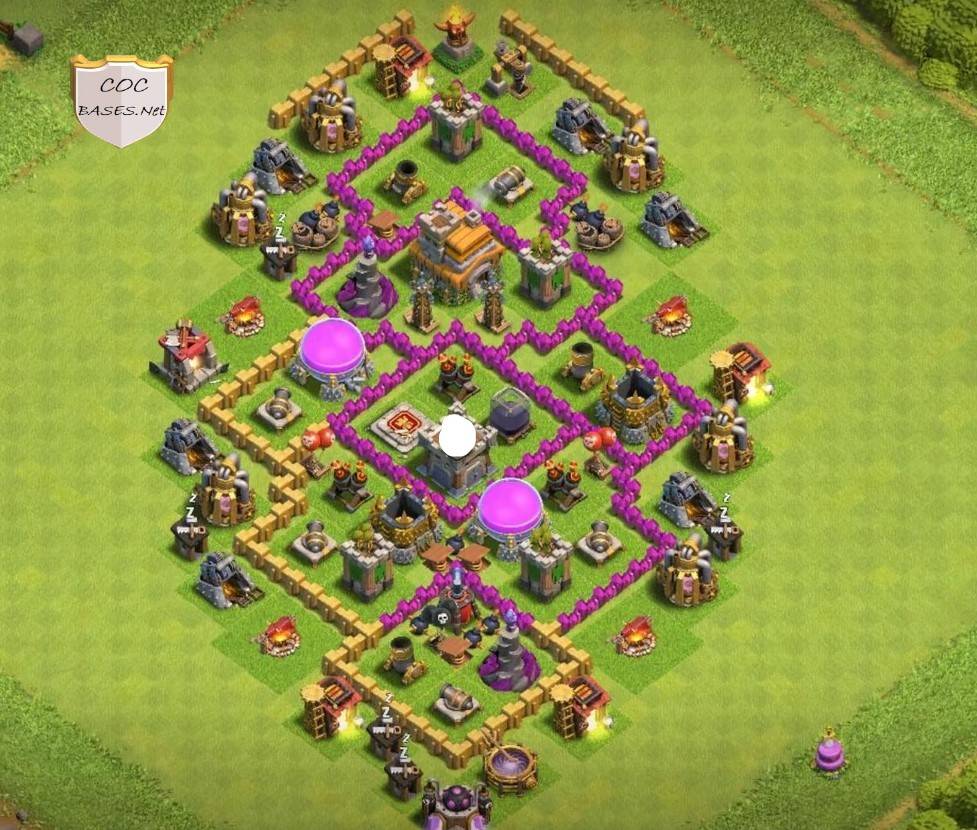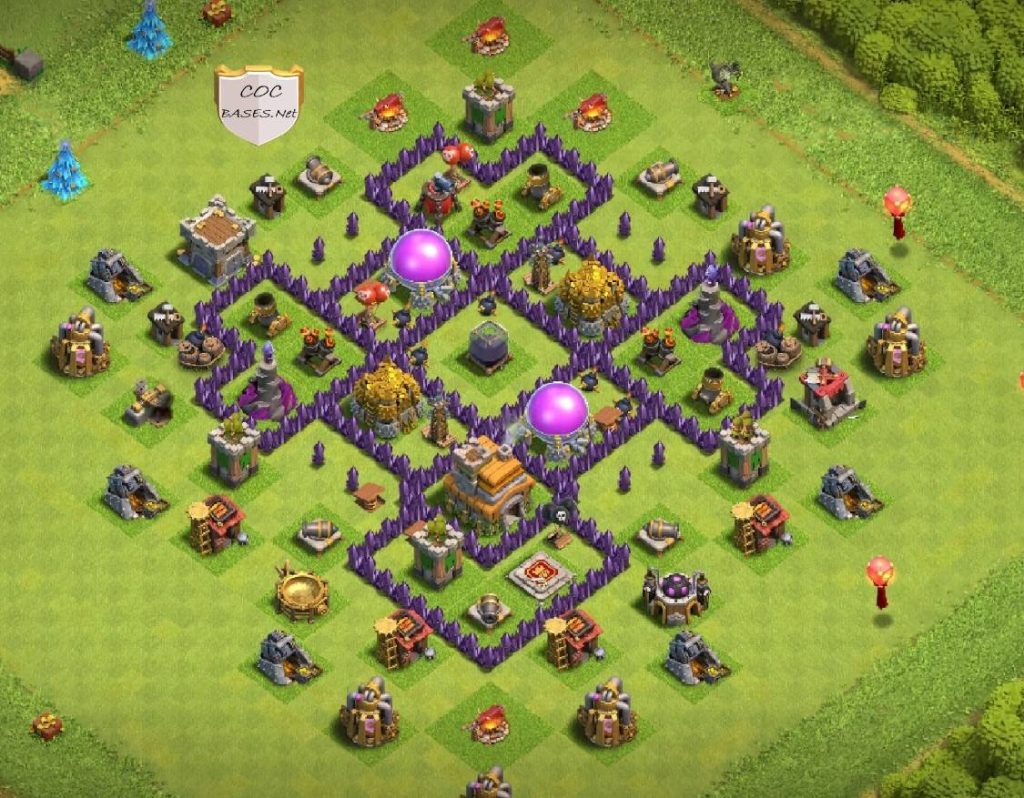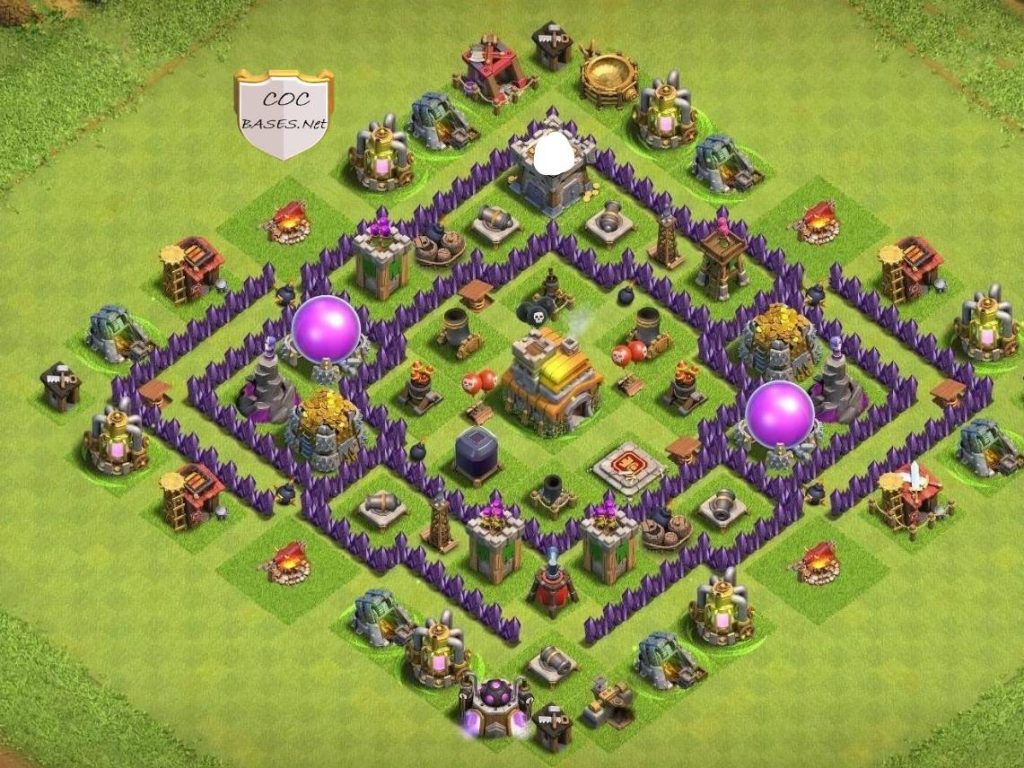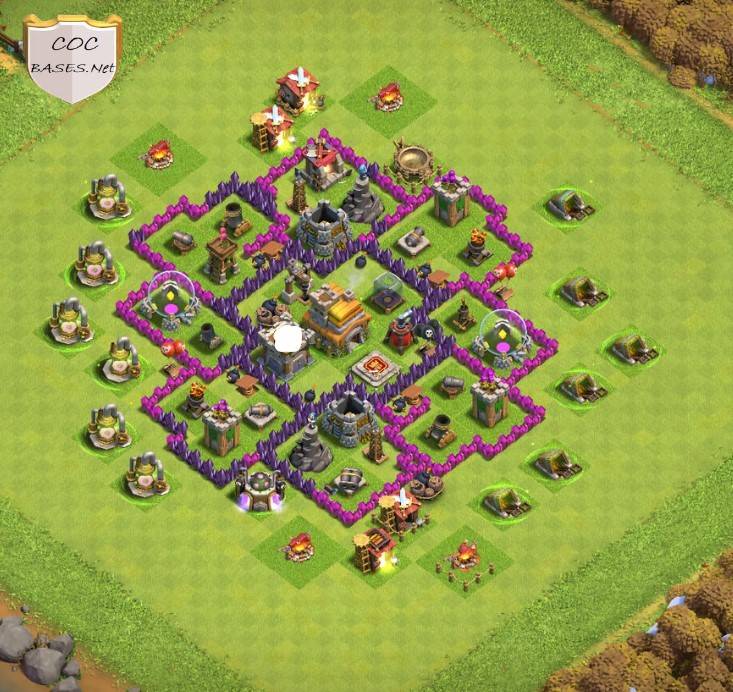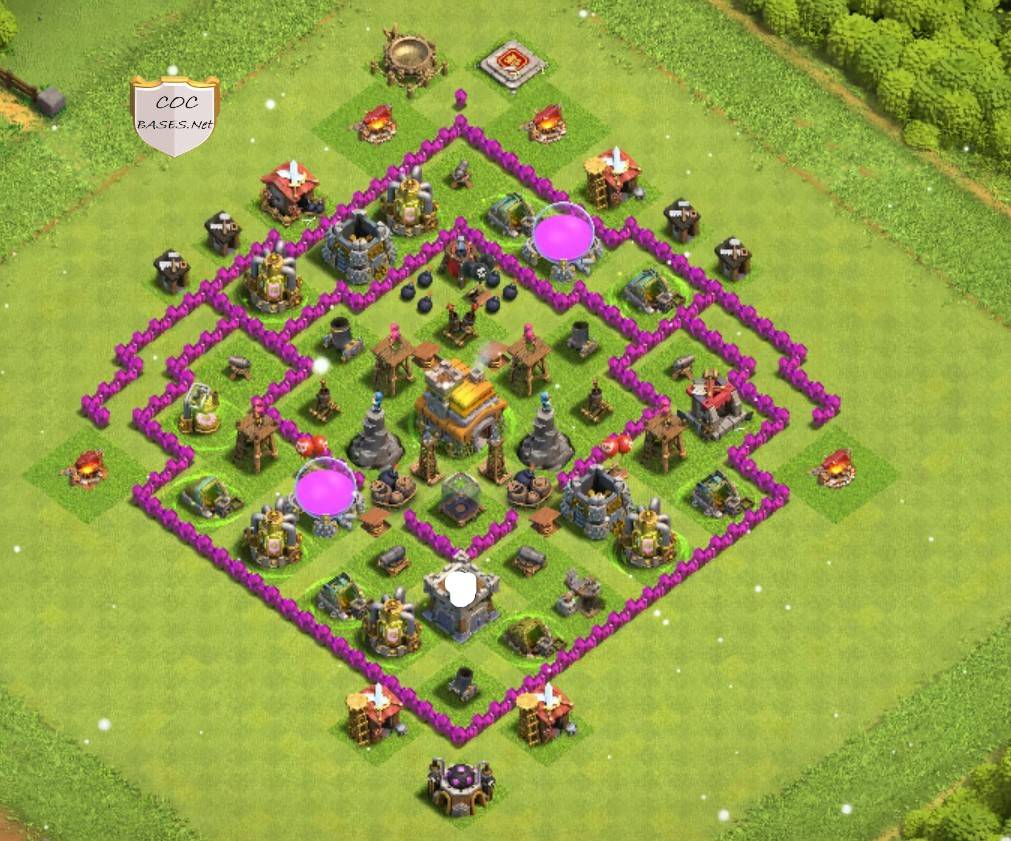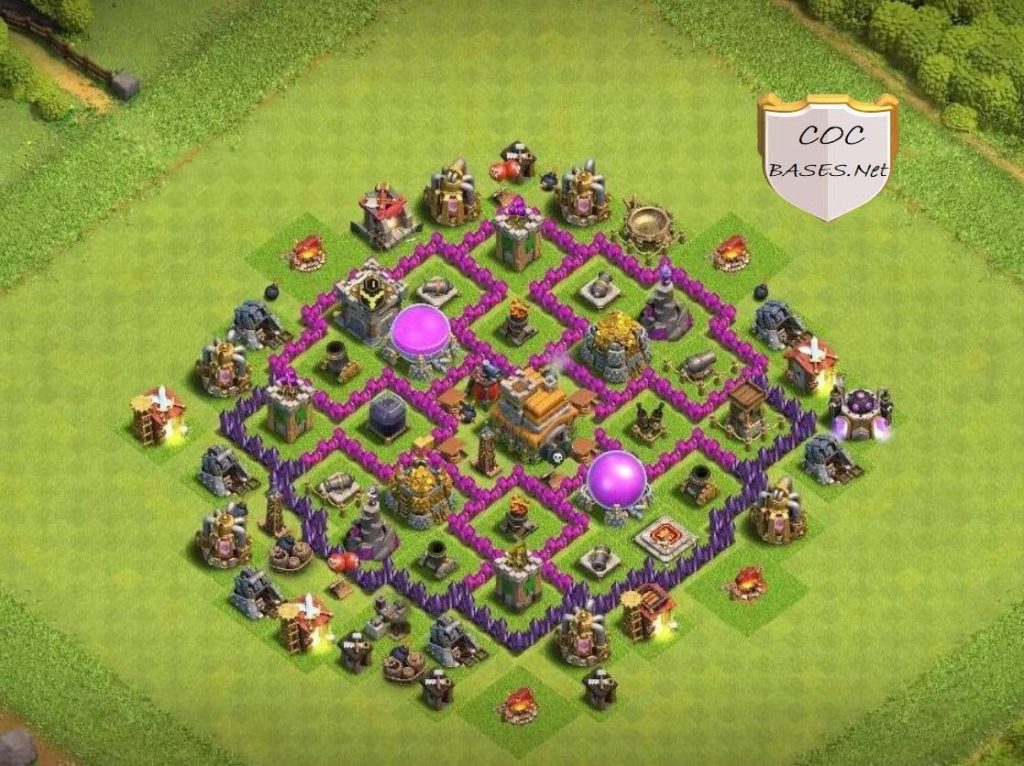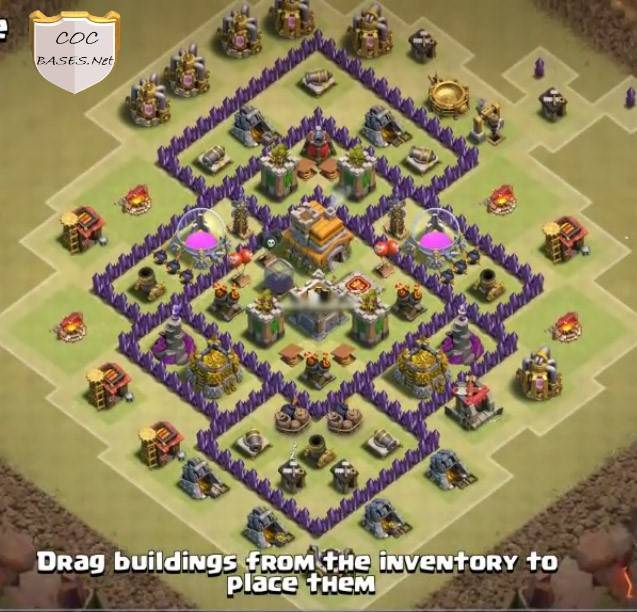 COC Town Hall 7 Farming Base Copy Paste
Some bases look simple but are very effective and if you choose to build such bases you never lose the game. These best th7 farming bases are built under amazing strategies and tips collected from different best th7 farming base guides. This base consists of all the amazing tips; the best base should have.
It is divided into small sections and each section has the best defense and army buildings. The town hall is kept in the center with hidden tesla and surrounded by a maxed wall. The building placement is done amazingly in this town hall 7 base layout. There is an outer layer of force, that most bases have, to protect the clan from attackers.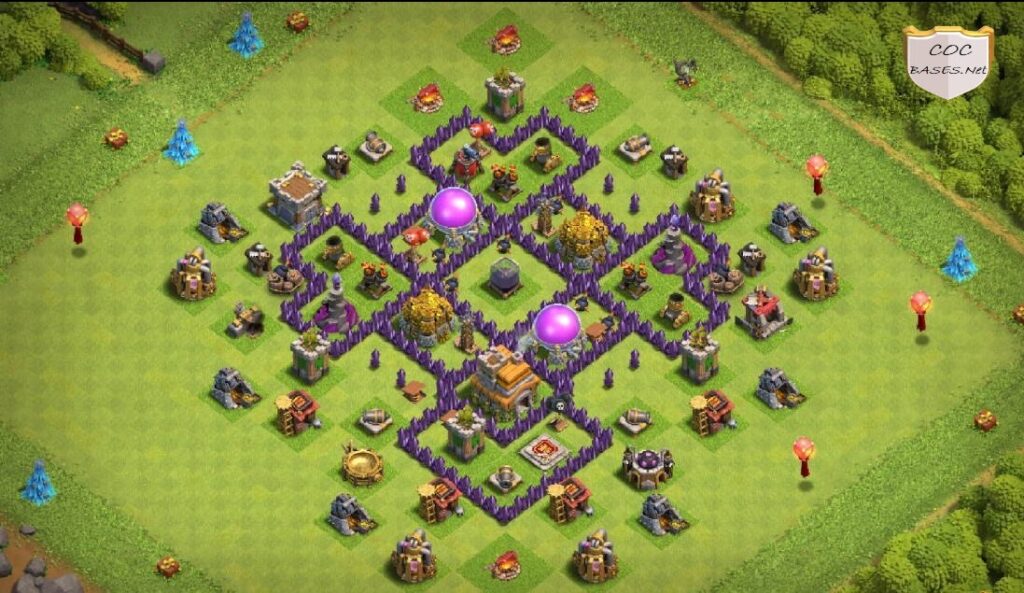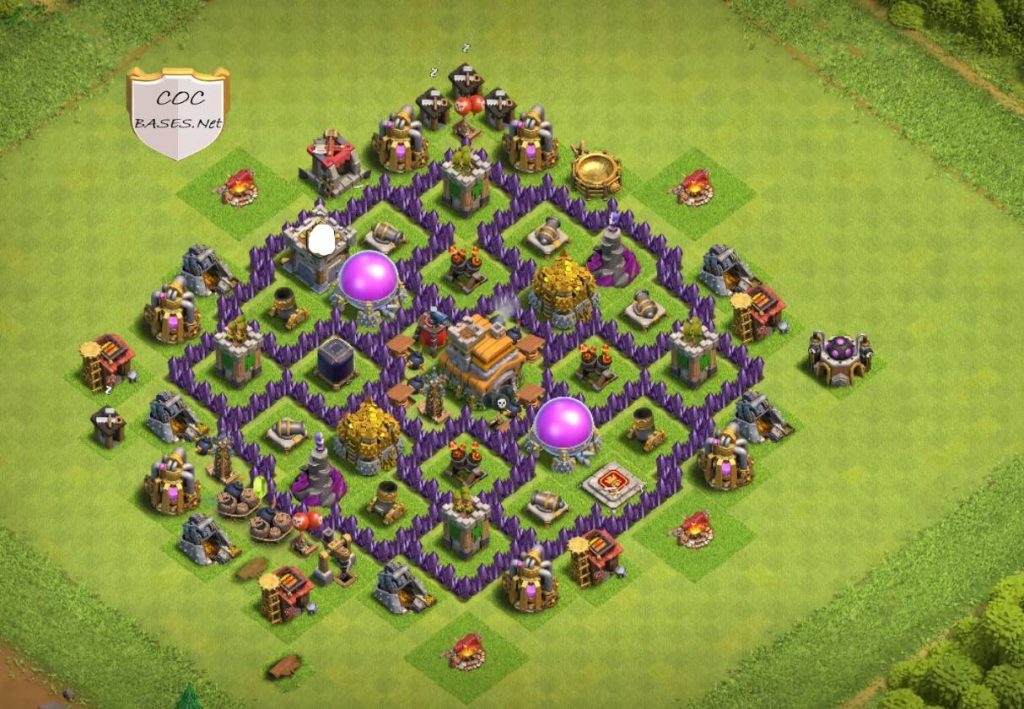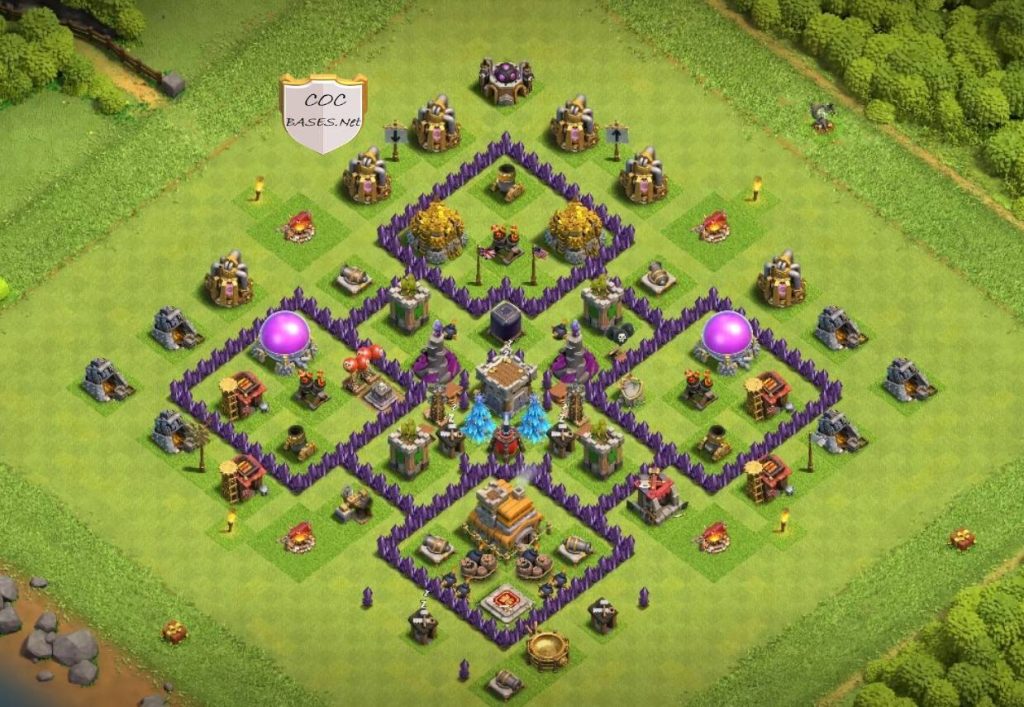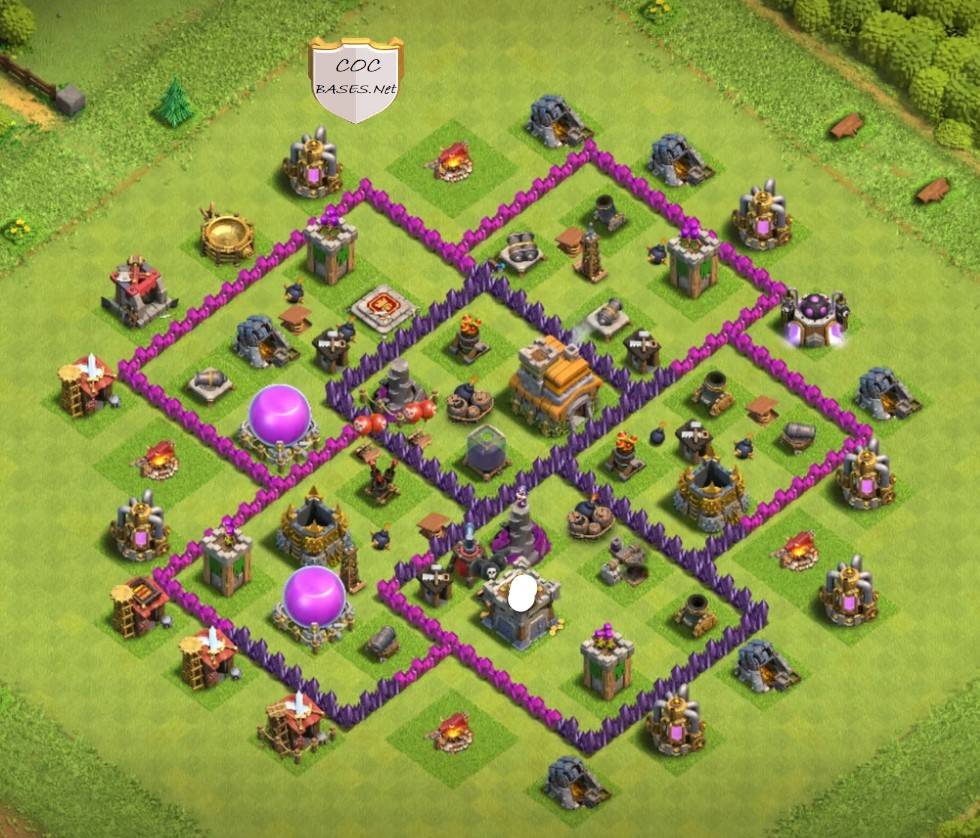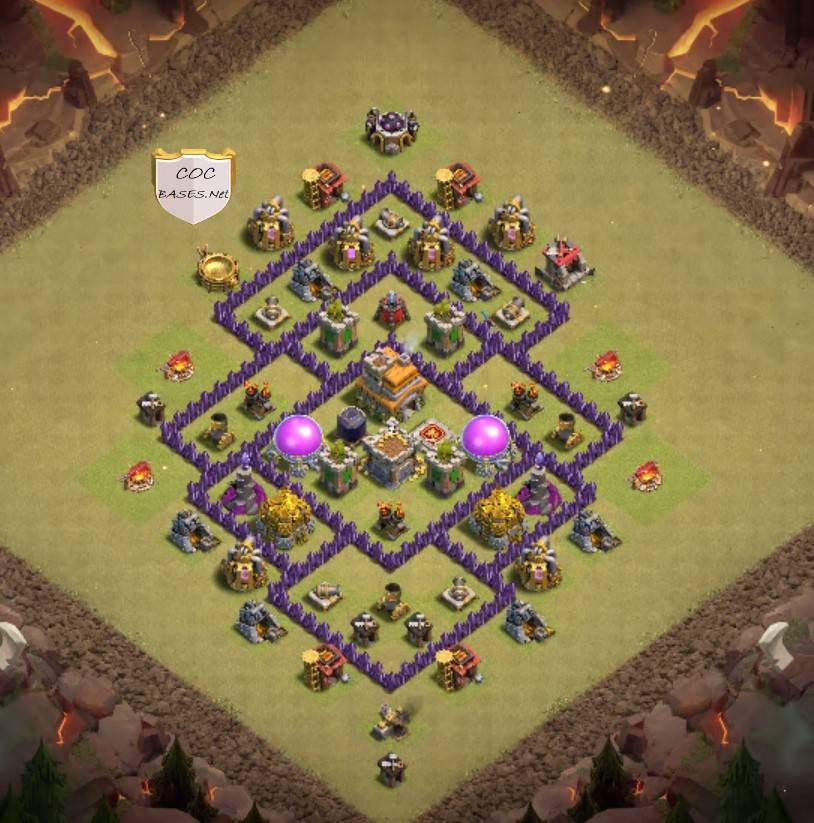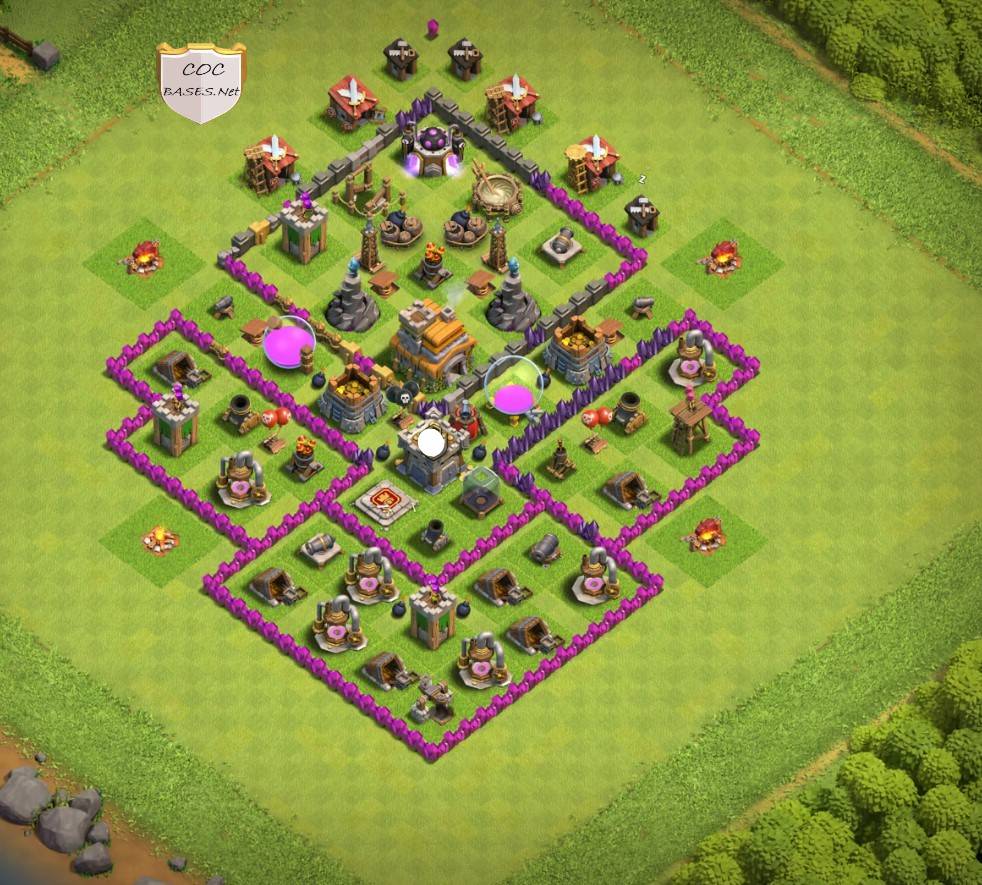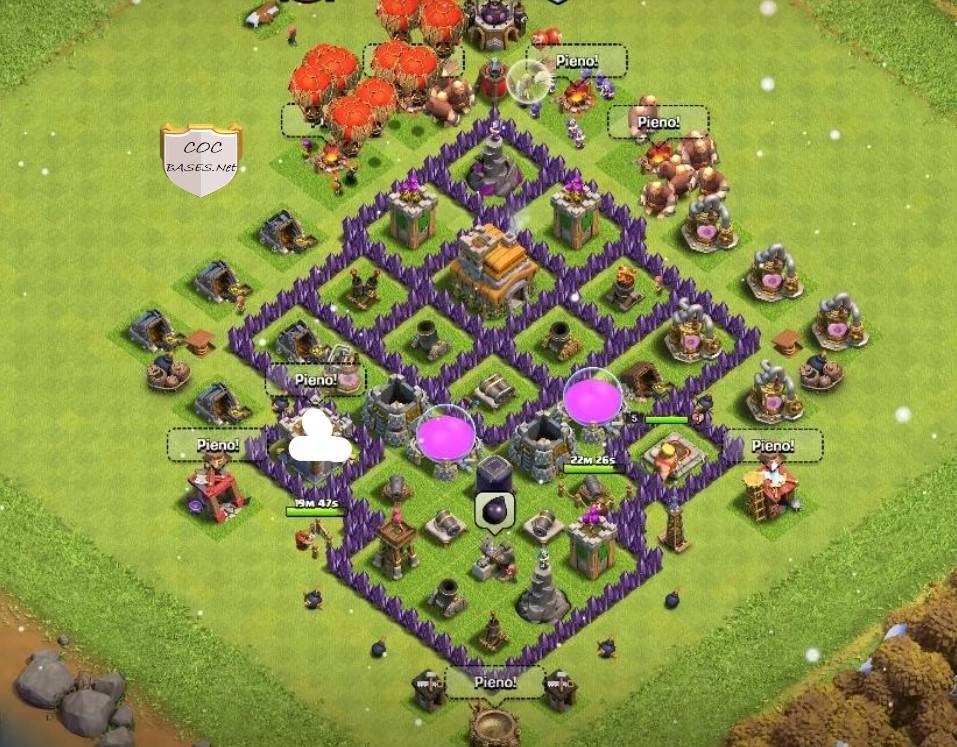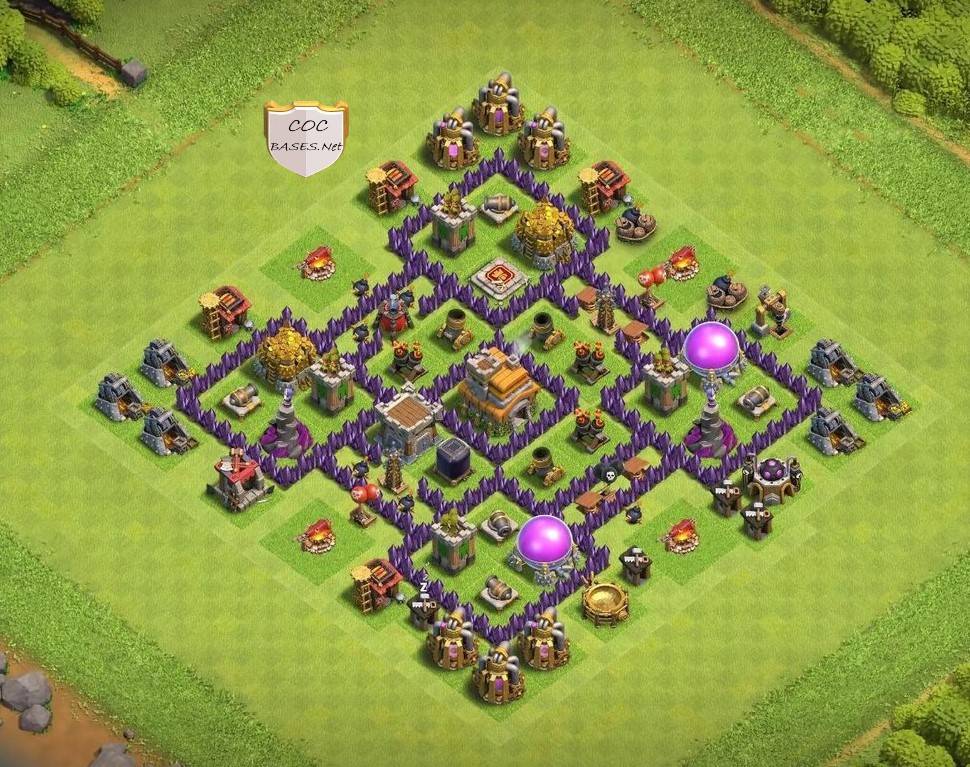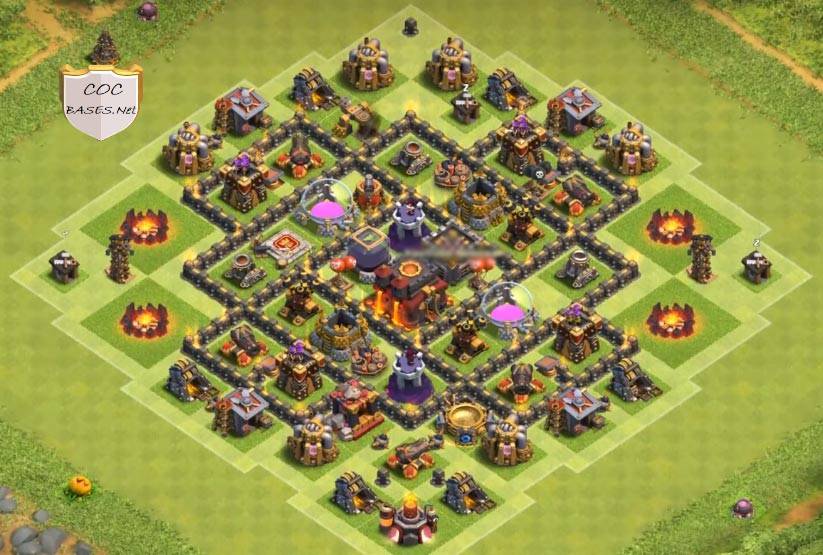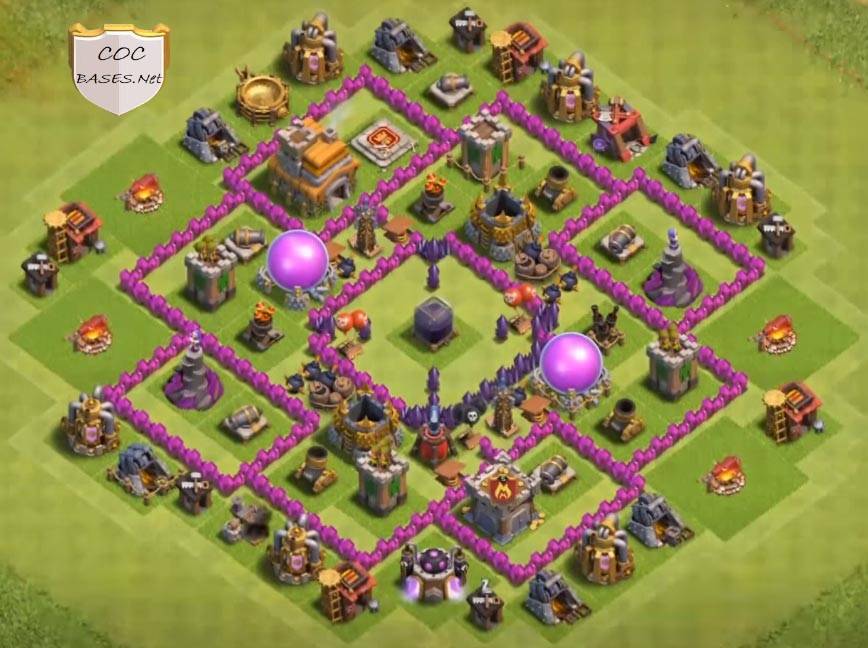 Clash of Clans Town Hall 7 Farming Base with Link
If you have a very less collection of buildings, still you can build an amazing base layout to win the level. Winning it doesn't mean unlocking all the unnecessary buildings and towers. The important thing is to build the best th7 farming base with an amazing th7 placement strategy.
The clan must be divided into small compartments and have all the necessary buildings placed inside the clan. The barbarian king alters and plays an active role in saving the heroes of the whole clan.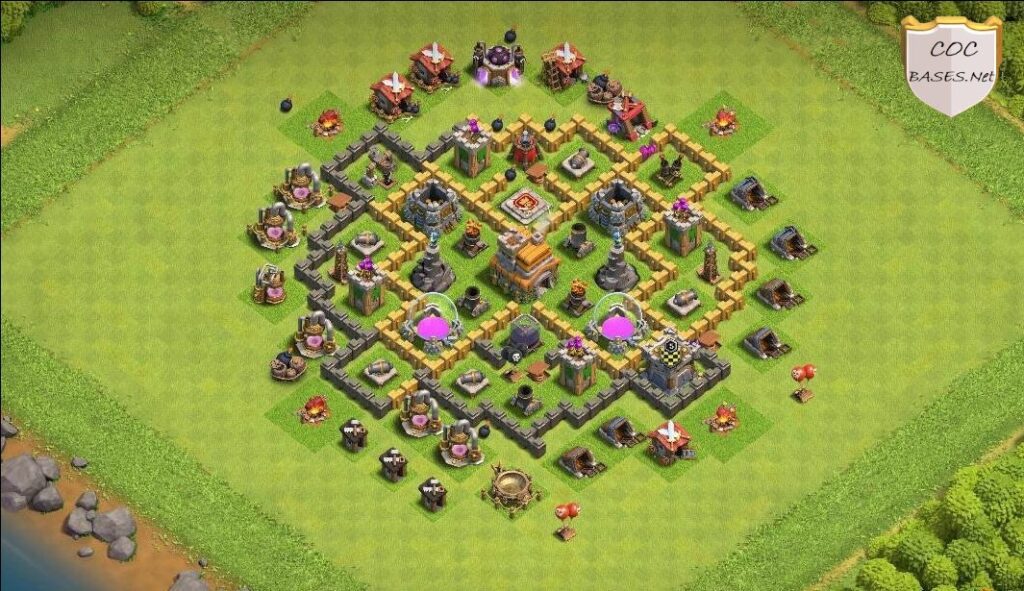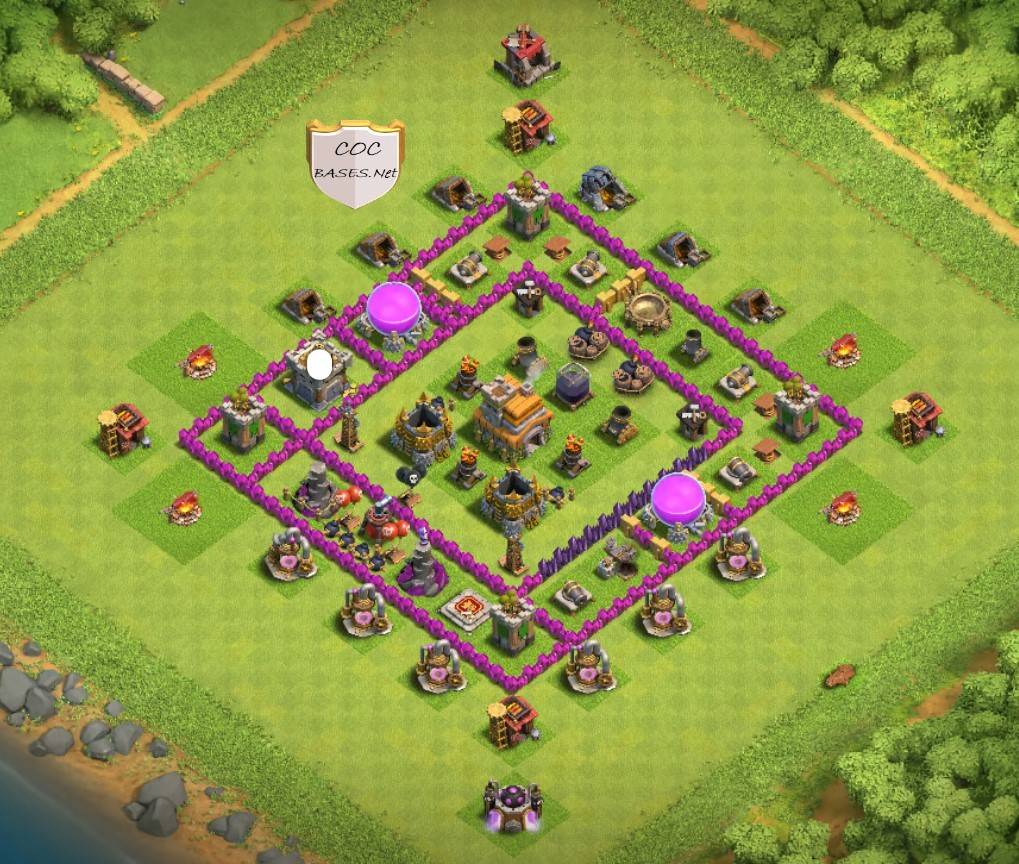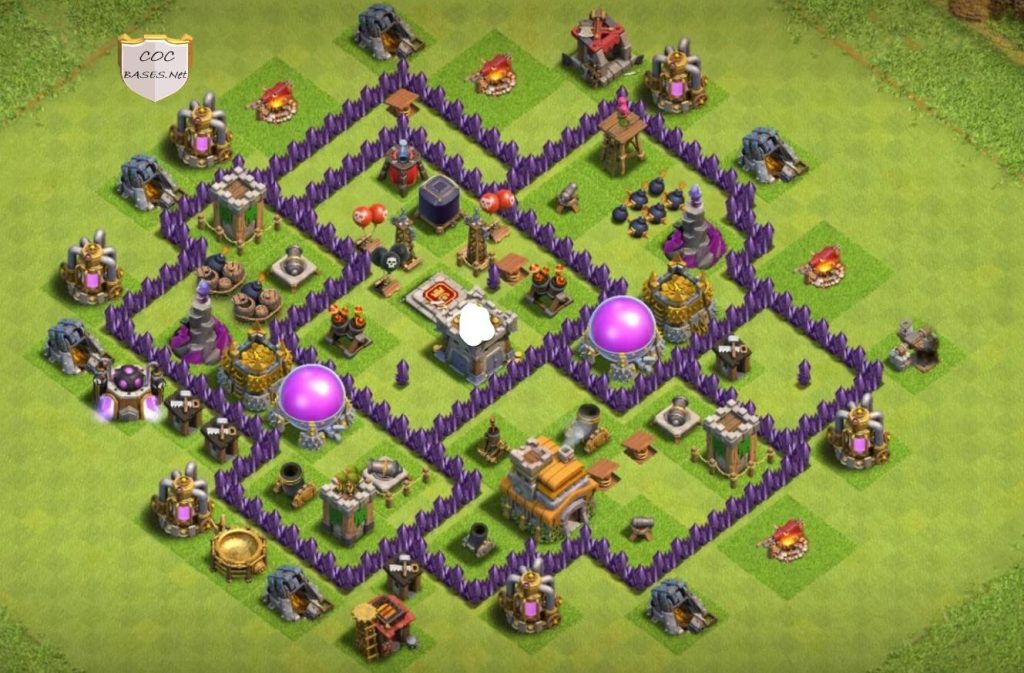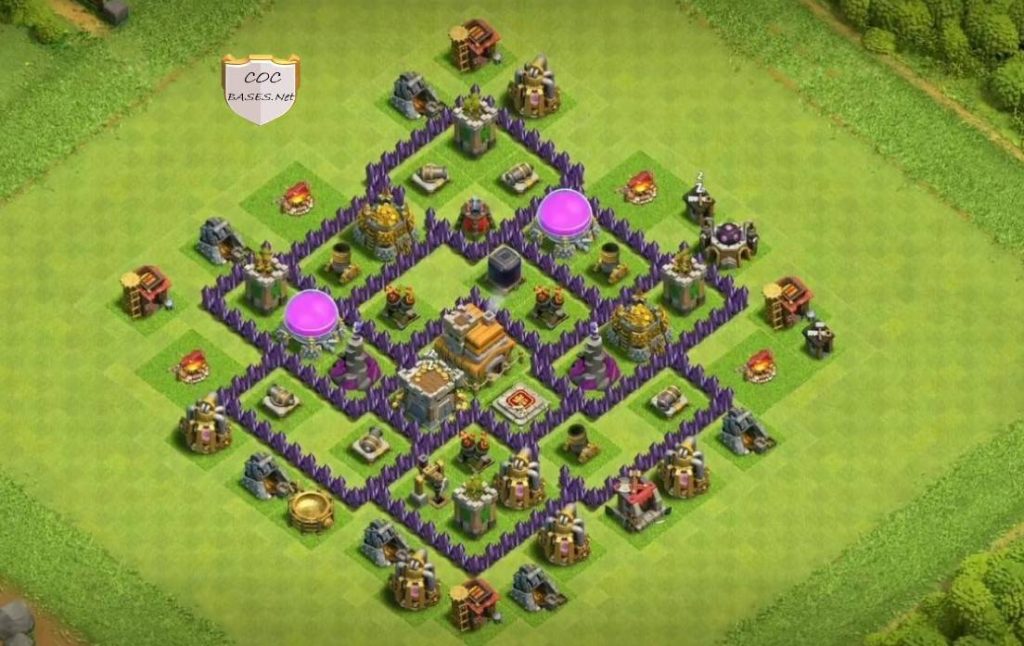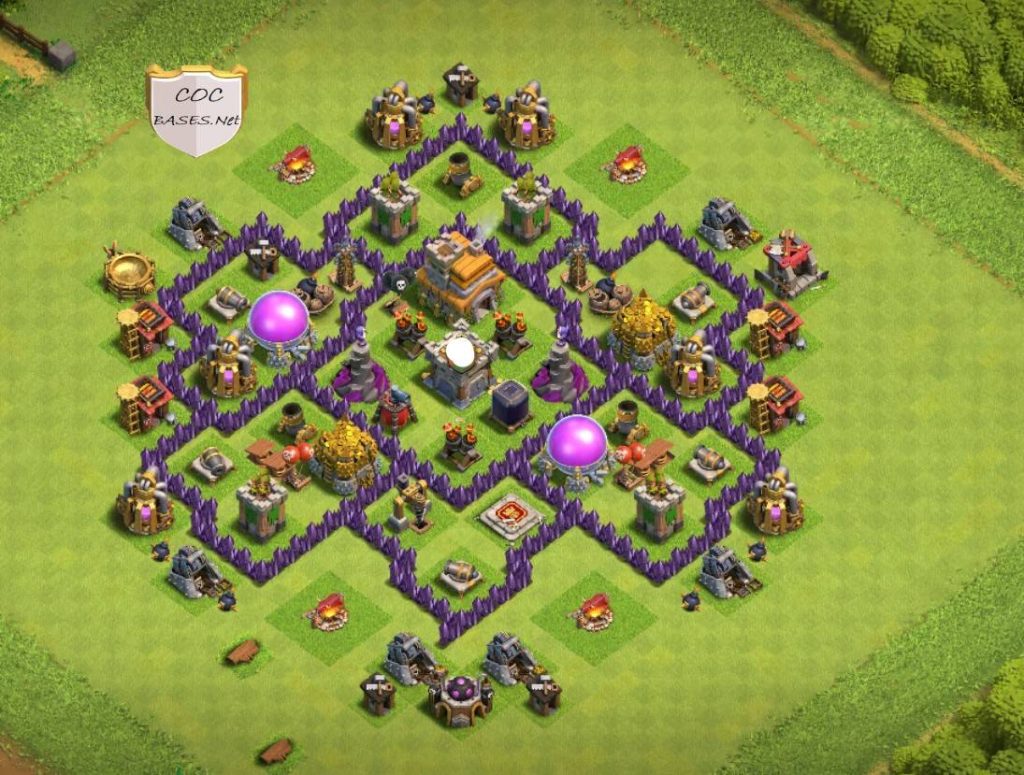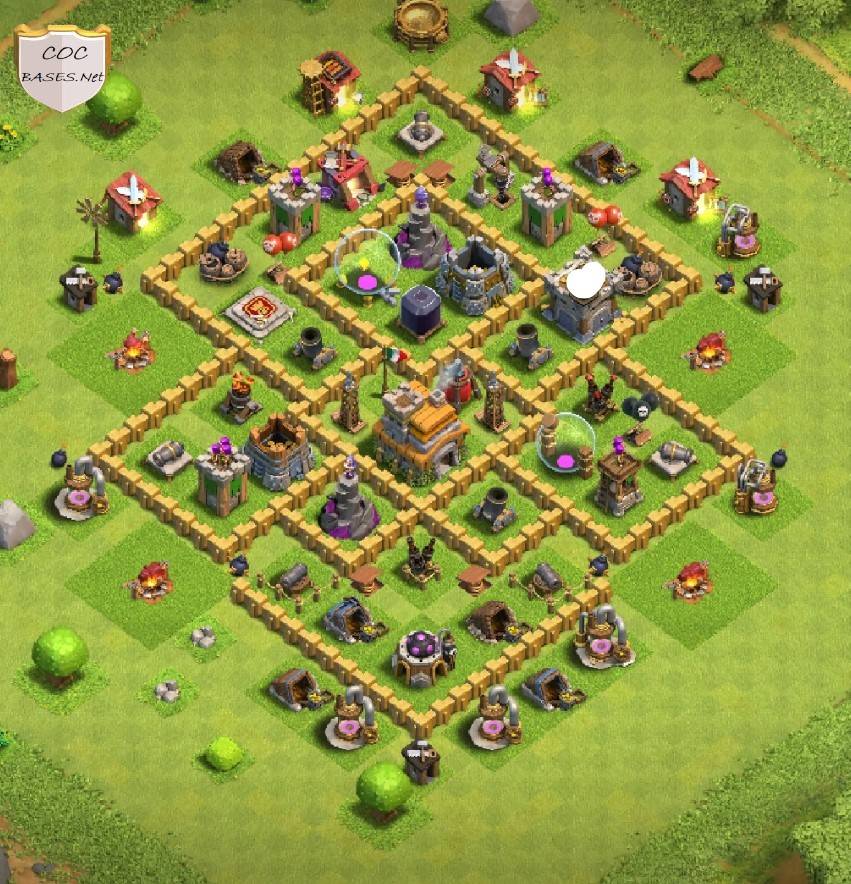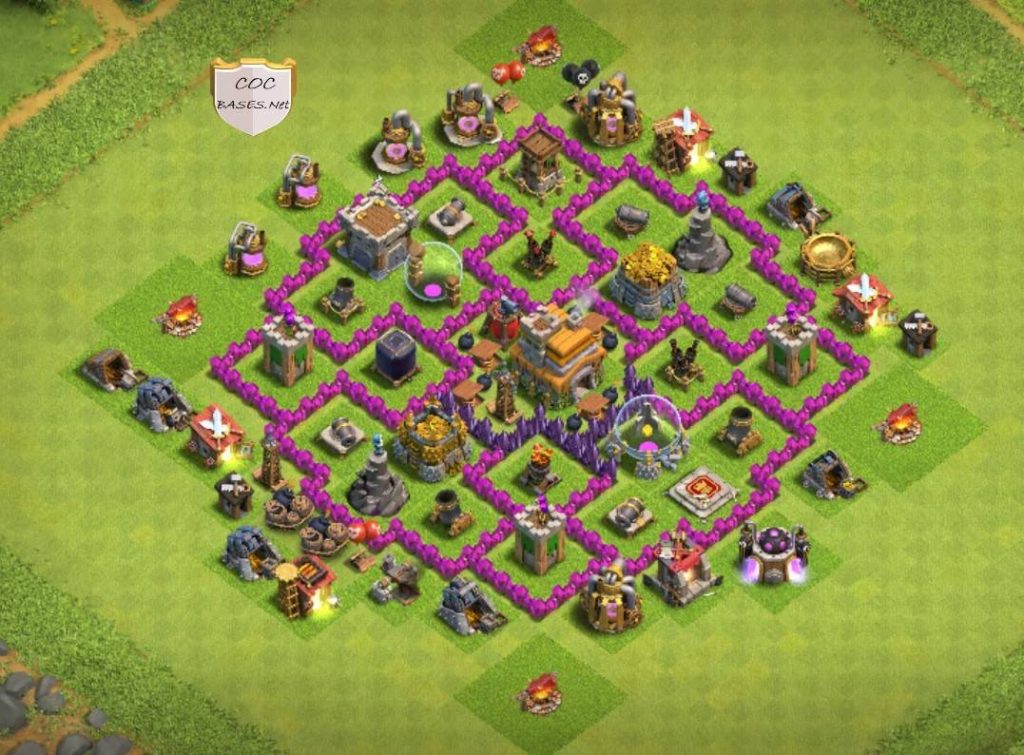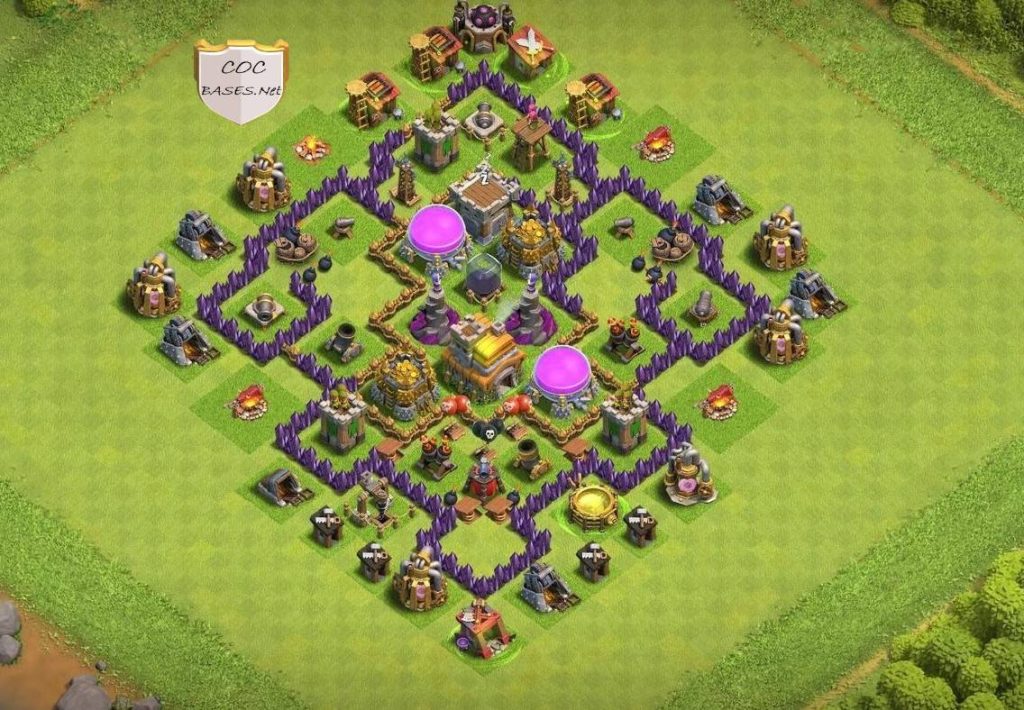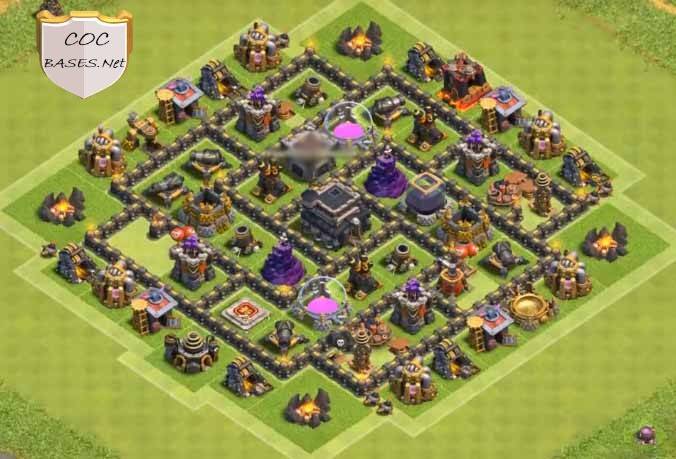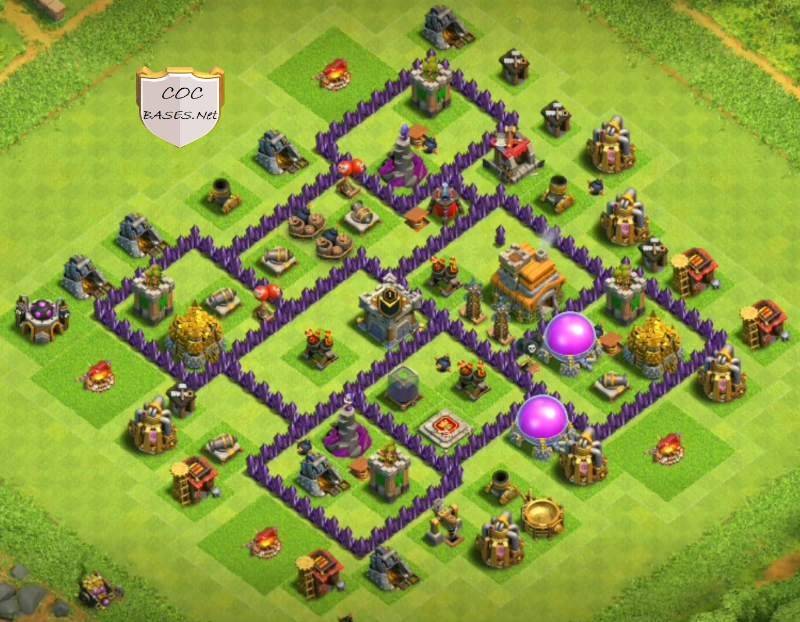 Max Town Hall 7 Farming Base Copy Link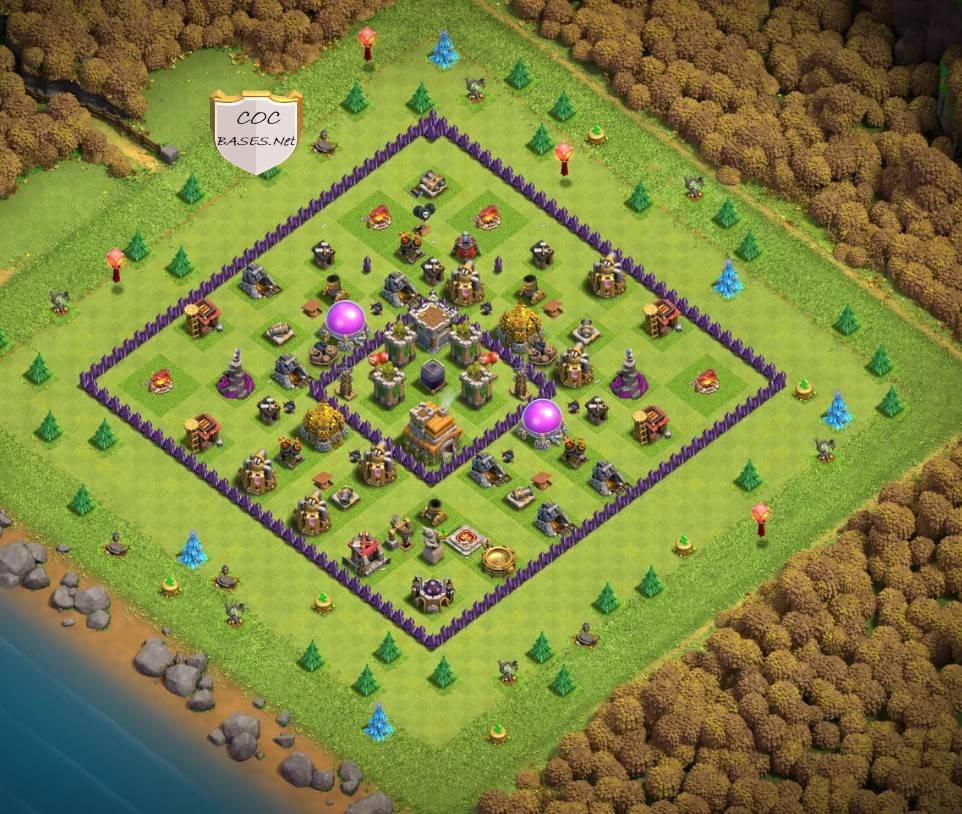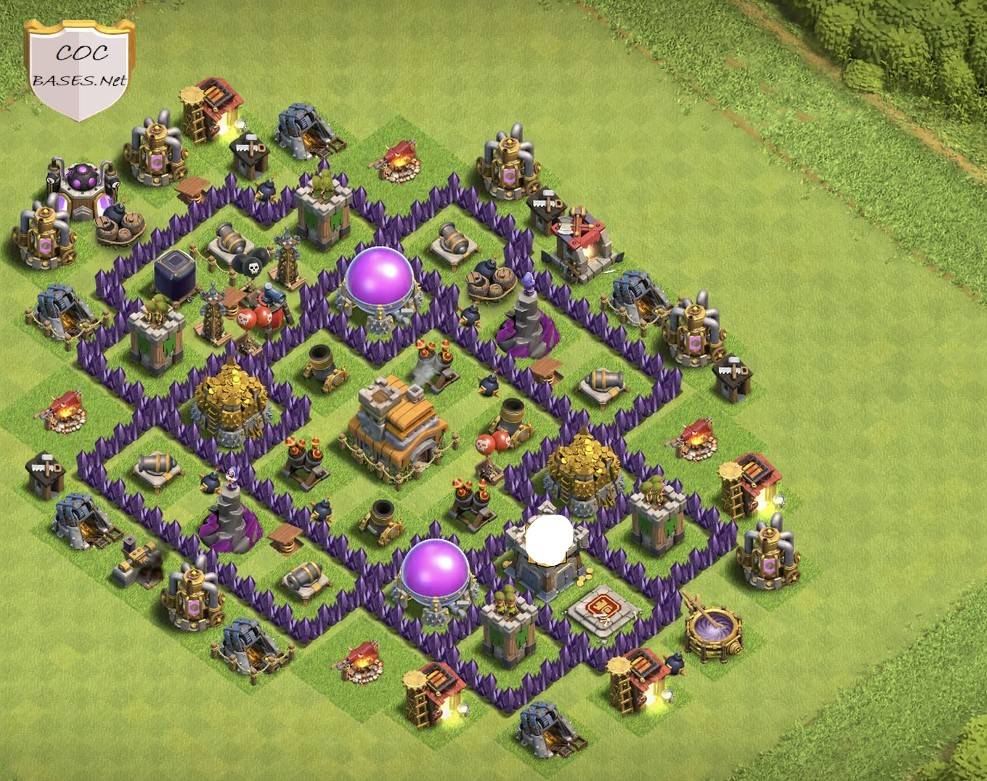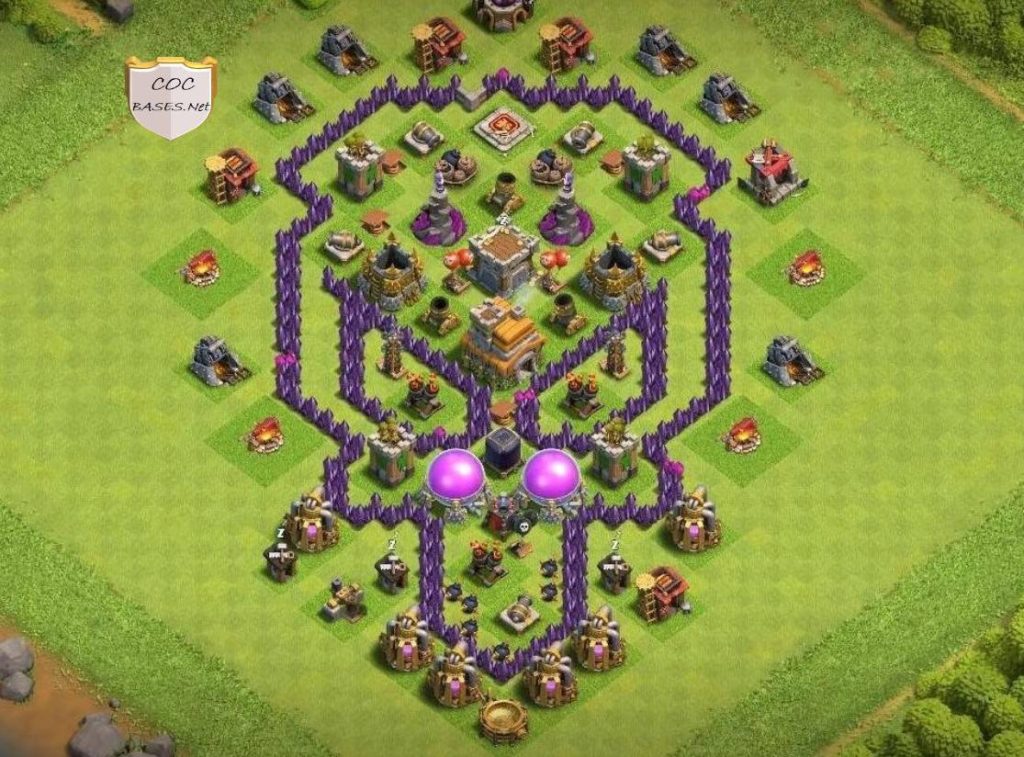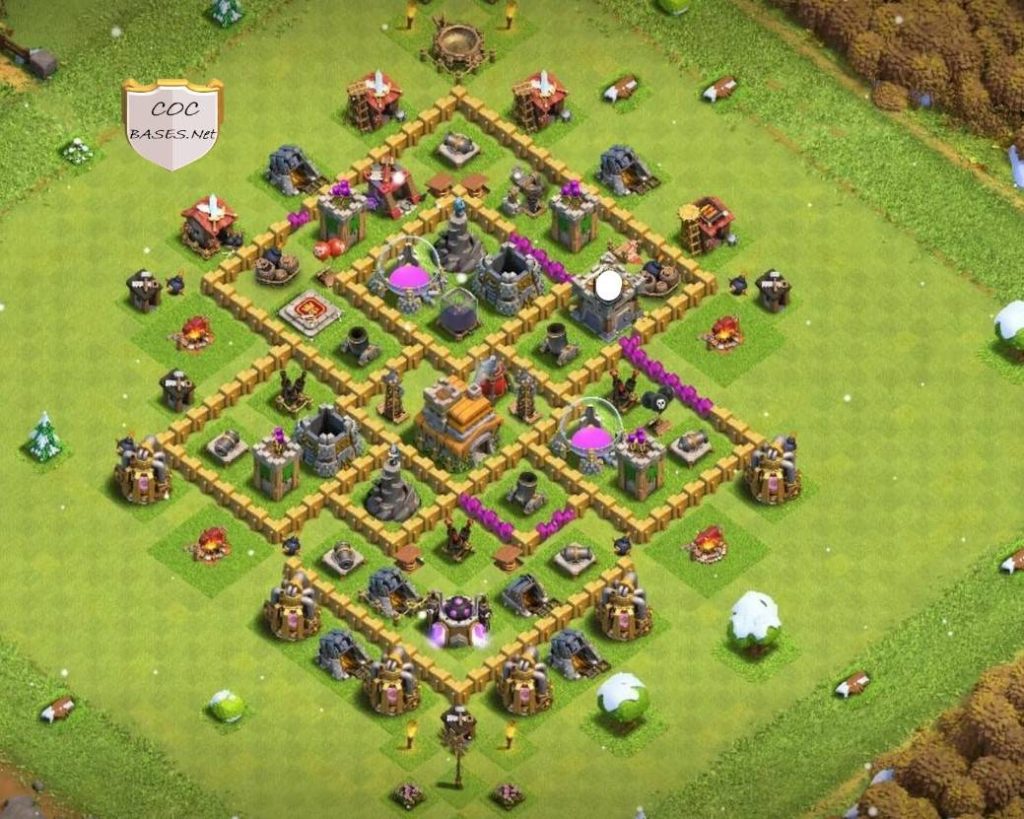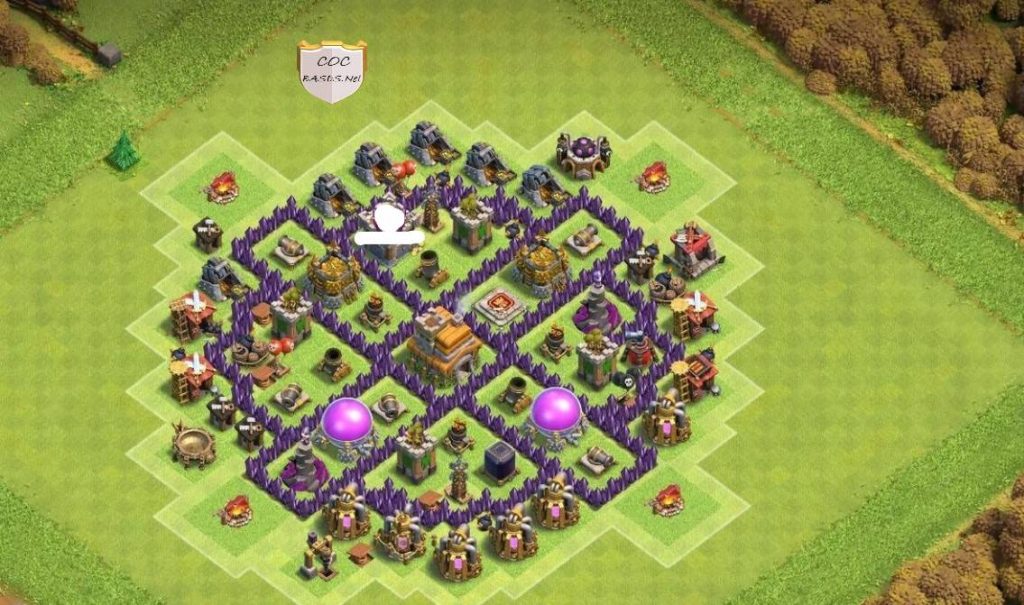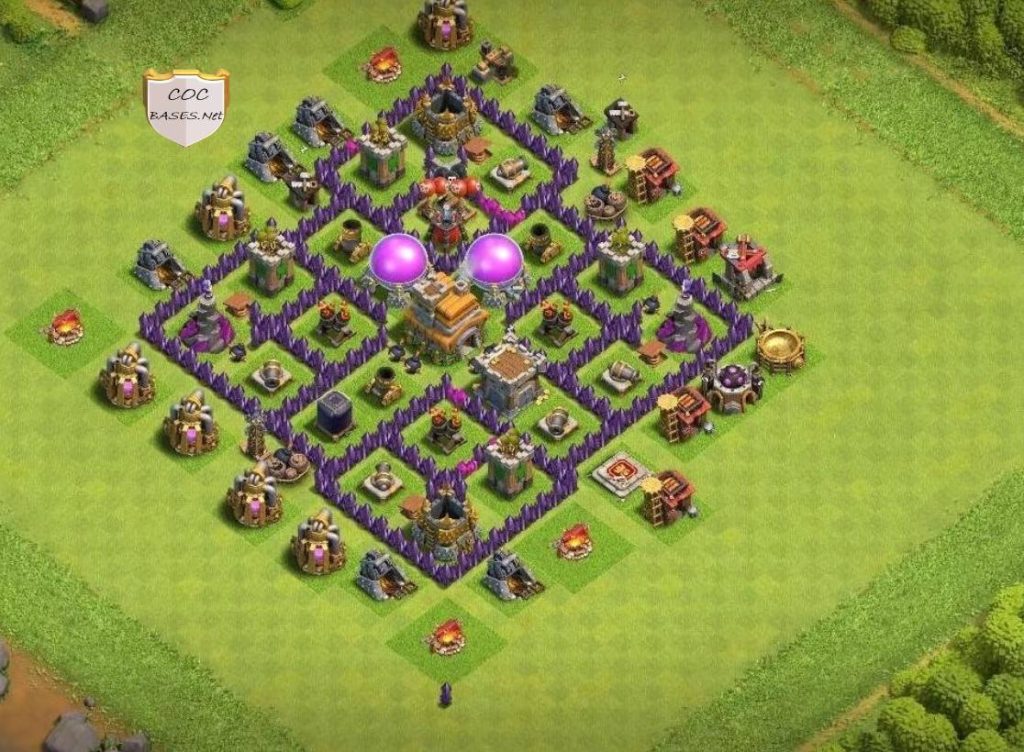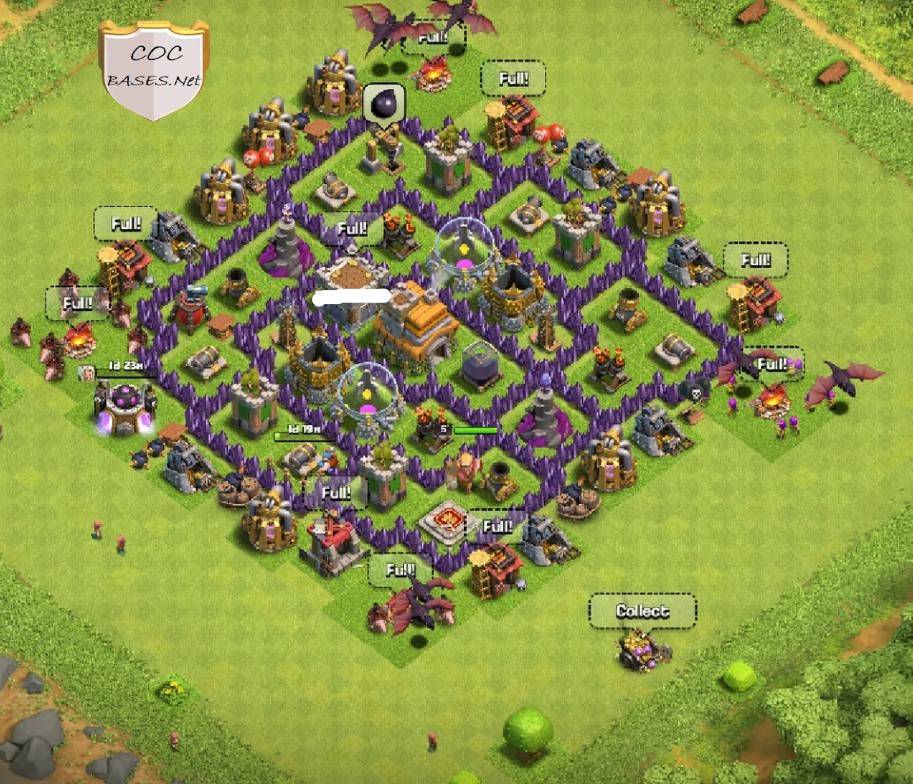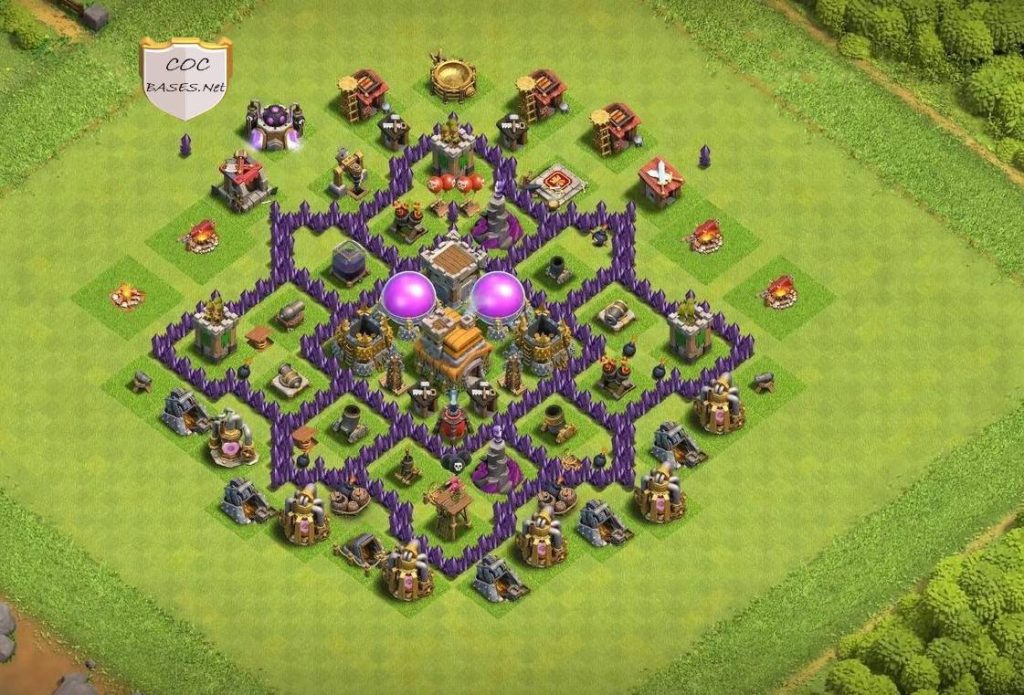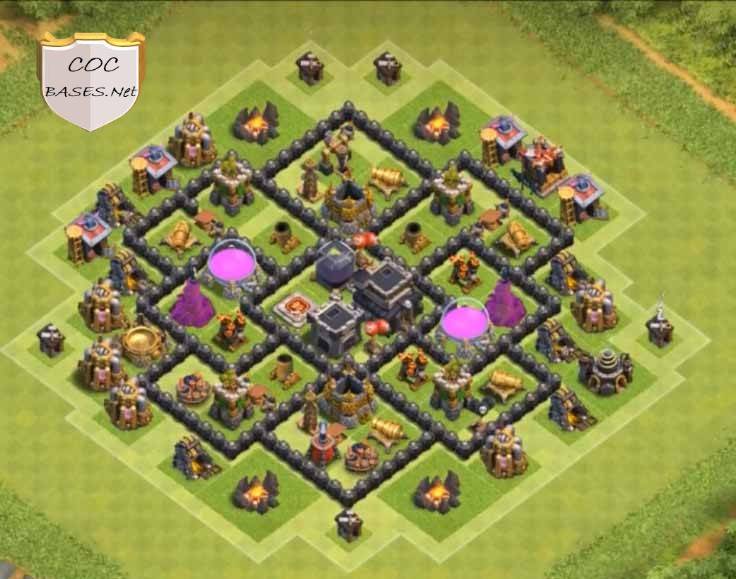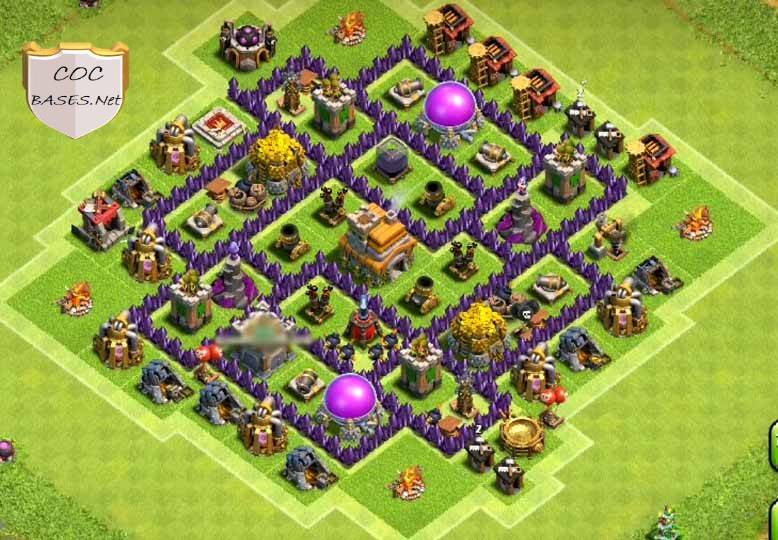 TH7 Anti All Troops Farming Base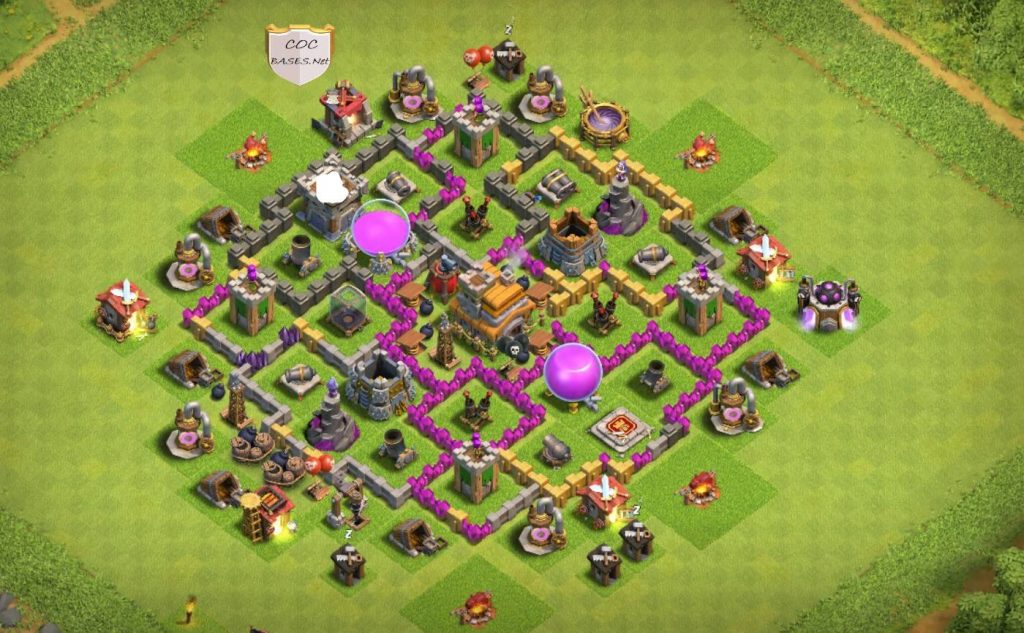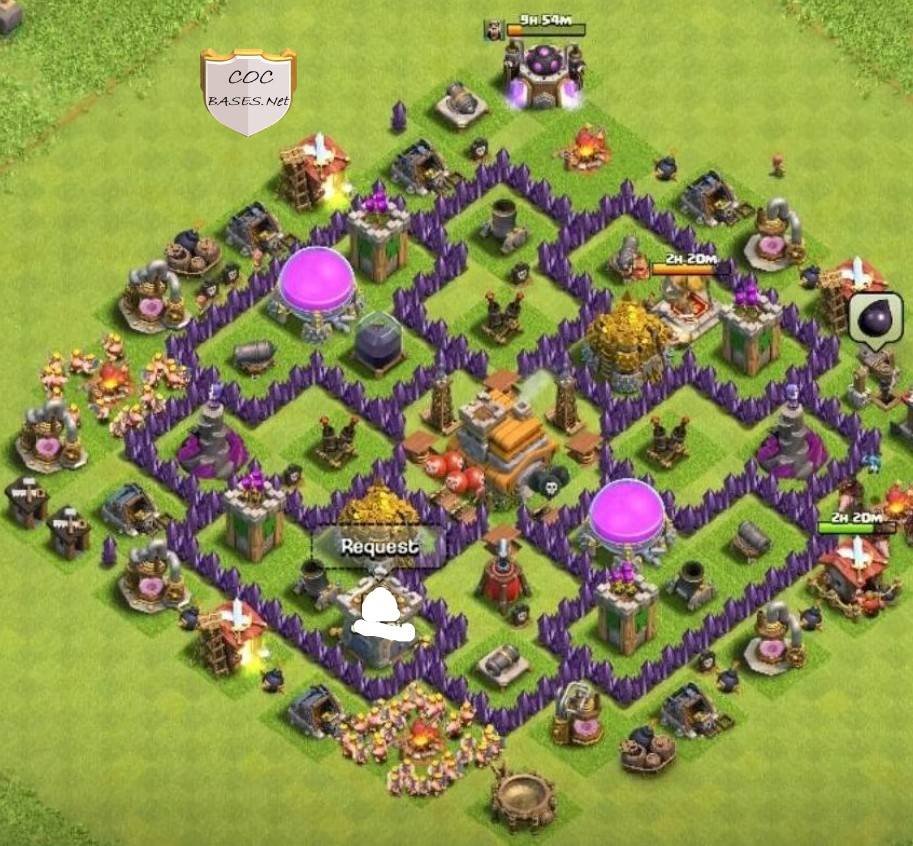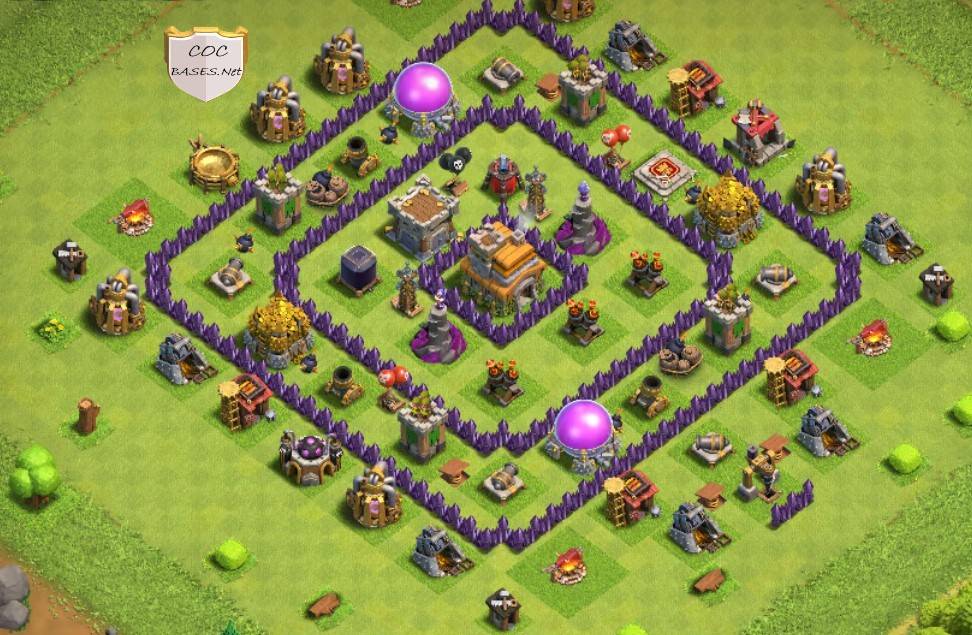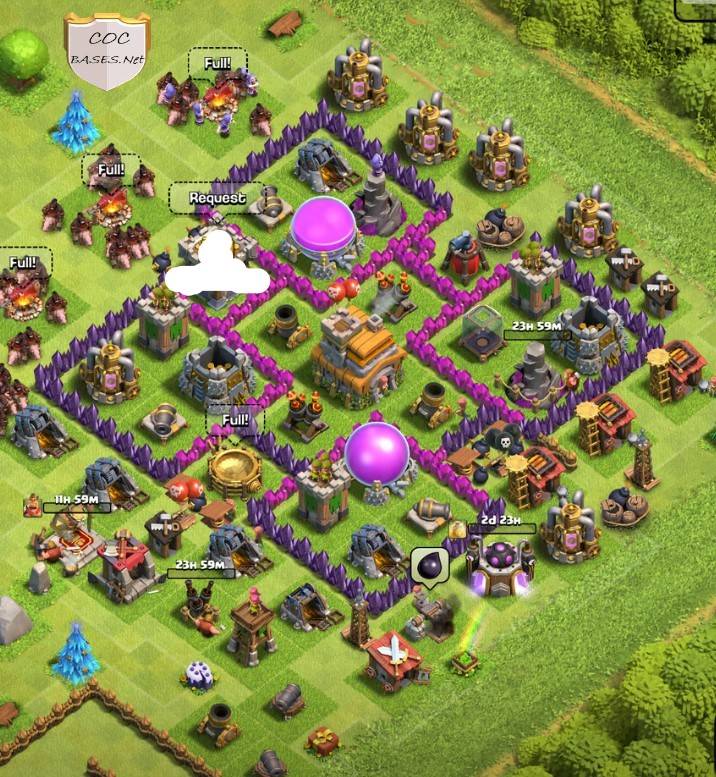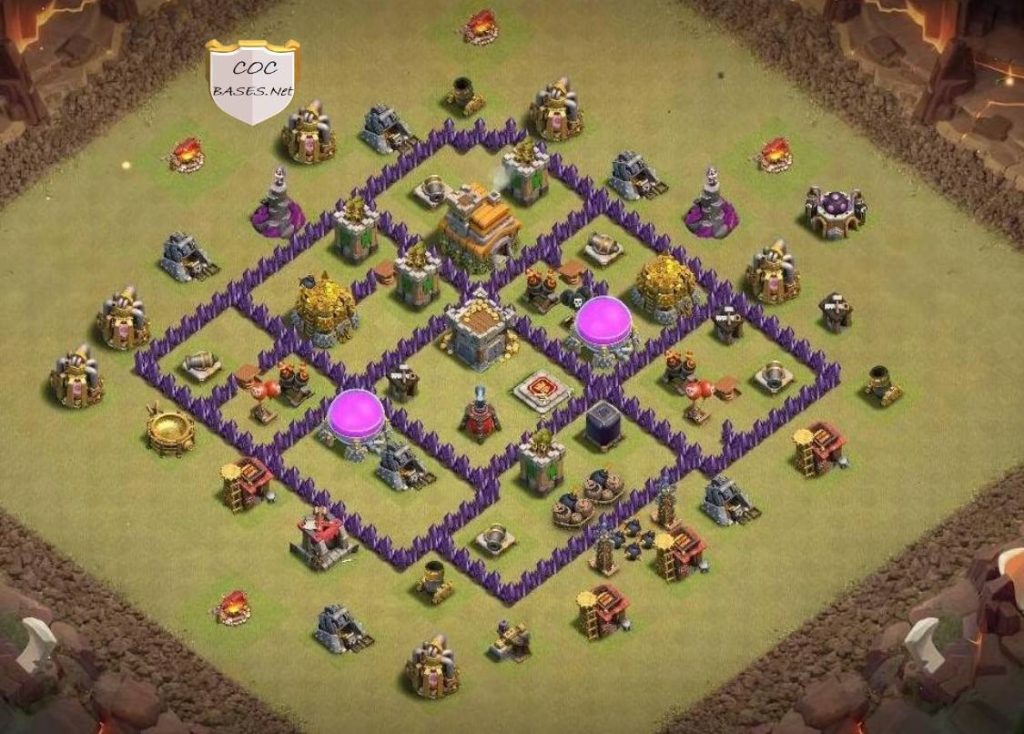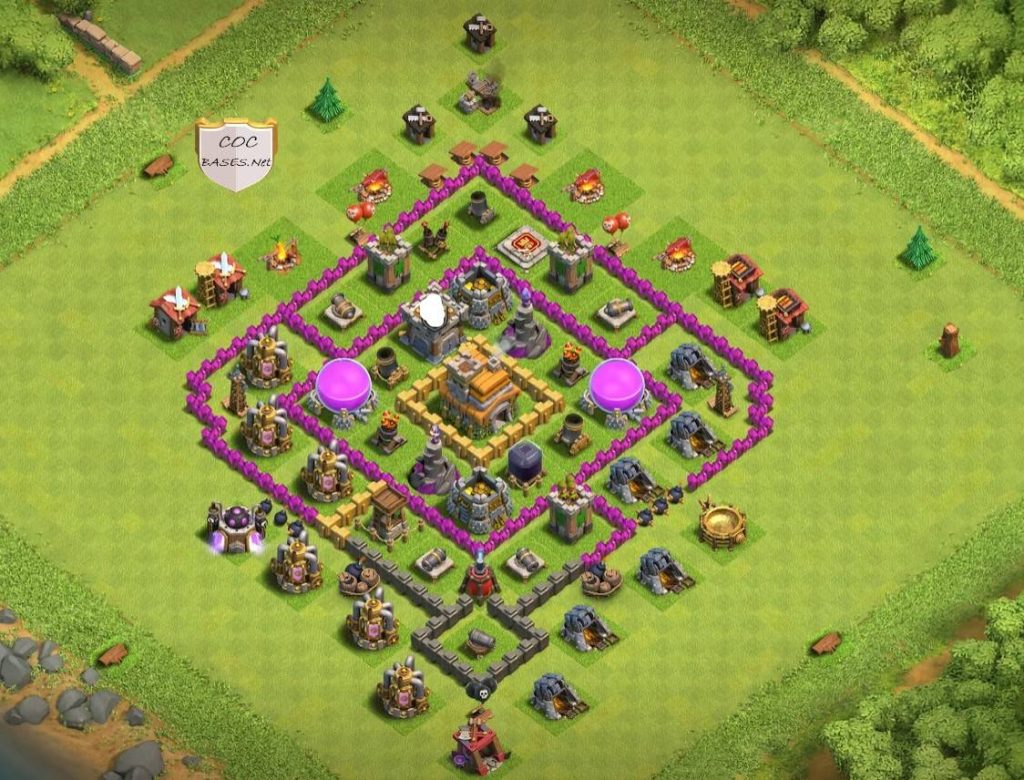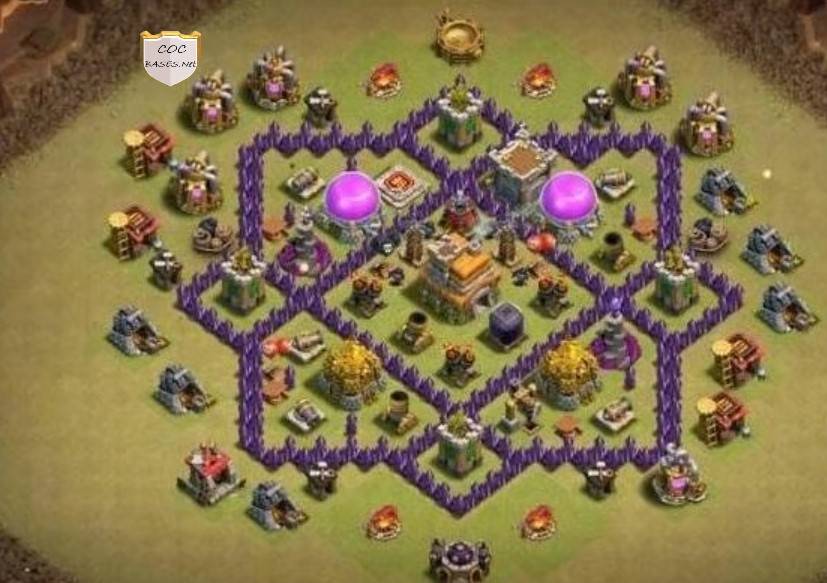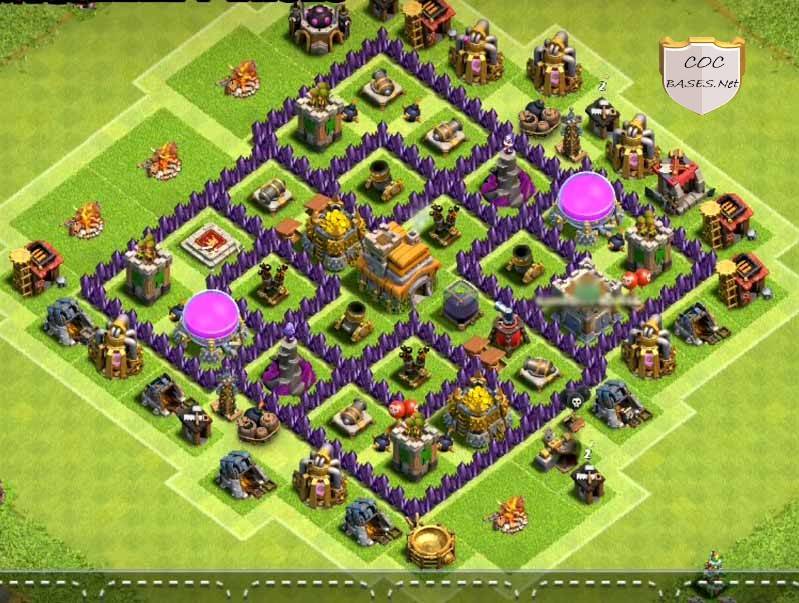 Unbeatable TH7 Farming Base with Link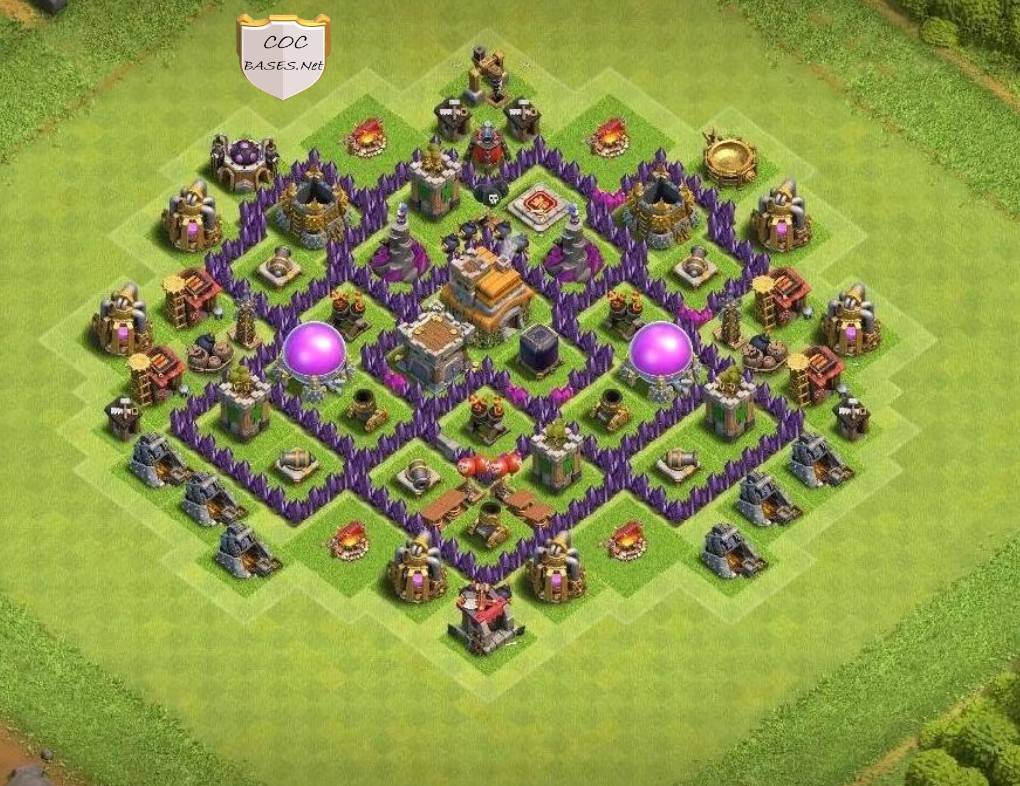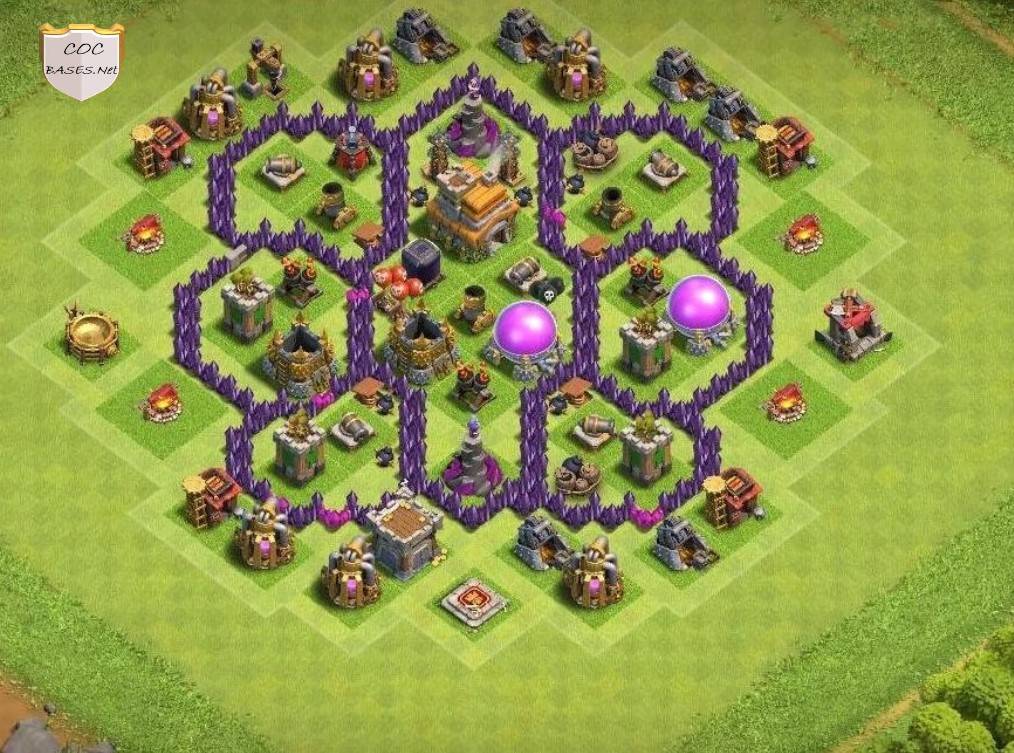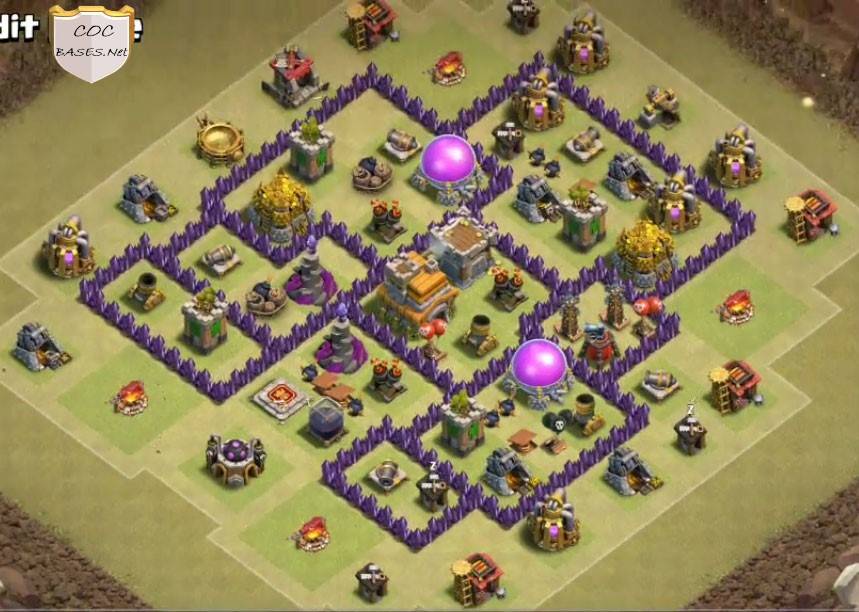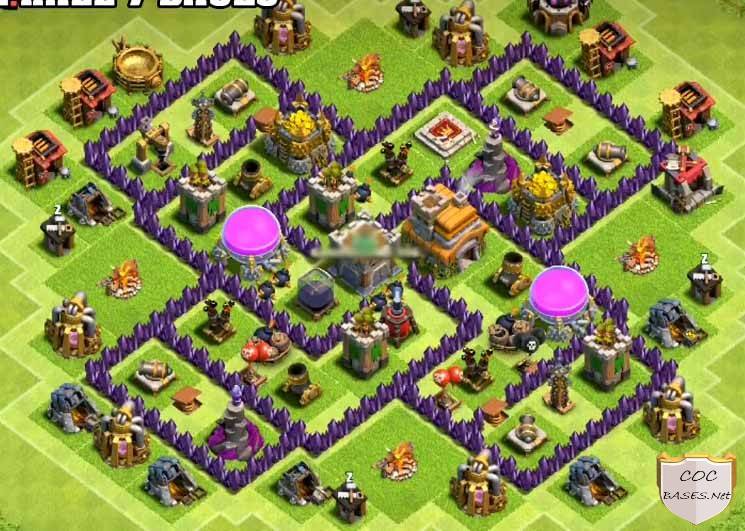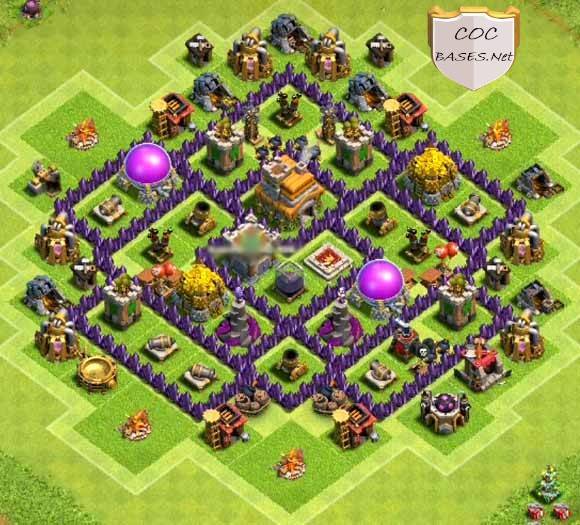 Check Out