Welcome to Best TH6 Trophy Base!
Starting from town hall 1, now you have finally reached town hall 6. In which you can upgrade more buildings and can max your clan. That will help your clan be more protective and secure. With each new level of clash of clans bases, some new features and difficulties are also unlocked. The new difficulties and challenges make the game more interesting and thrilling.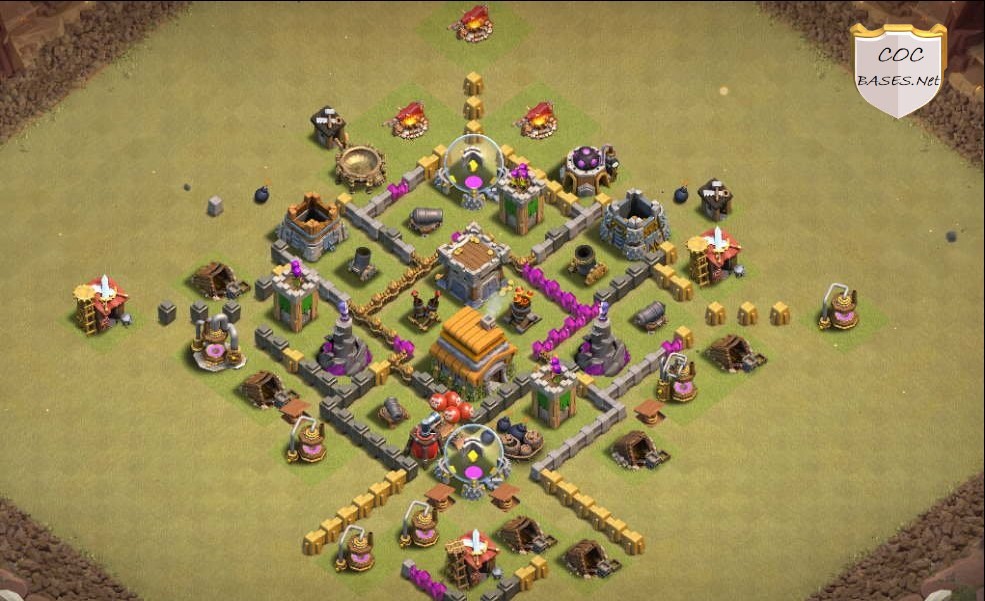 Best TH6 Trophy Bases 2023
In town hall 6, no heroes and no spells are unlocked so the level is more like town hall 5 with a little bit upgraded version. To make the best th6 trophy bases, it is very important to keep in mind some simple strategies. As soon as you upgrade to level 6, you must build the best upgrading priority list for yourself. The best upgrading priority list will have an important role in making your clan more secure and protective. As you will upgrade buildings and troops which are well deserving to save your clan.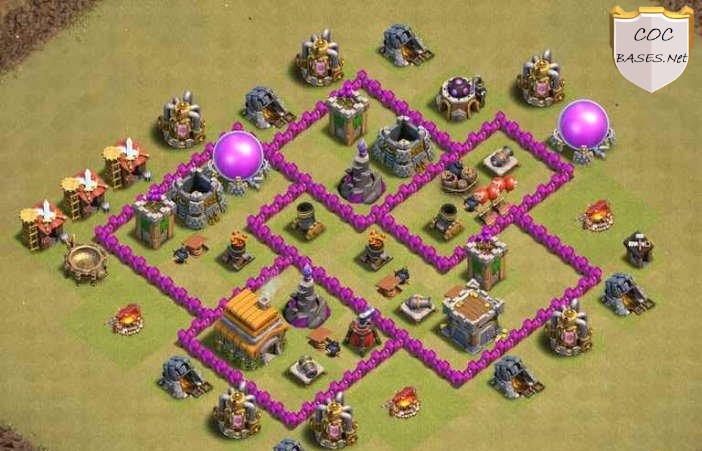 Town Hall 6 Trophy Bases
With the upgrading list, the placement strategy of buildings and towers is also very important. As every building has limited power and for a limited area, where to place the building is very important. One more key point is dividing your clan into small segments. If there will be more small compartments, layers, and segments then your clan will be more secure and protective. And each segment should be surrounded by a hard wall, to make the clan safe and sound. You must max the wall as well to keep the enemies away from your clan. This best th6 trophy bases guide is amazing to know more and more about the trophy base and how to build it. In this guide, we have also mentioned some amazing base designs that are built on basic strategies.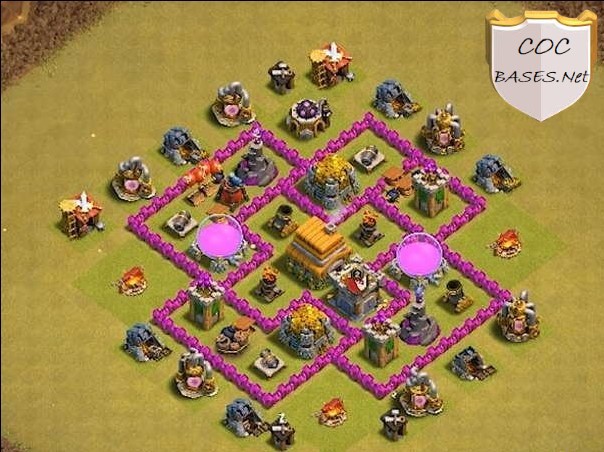 Best TH6 Trophy Link Anti Everything
The trophy base layouts are also known as defensive base links that will help you gain more trophies. Some players love to play on this kind of base layout as they are more interested in gaining trophies. The second priority is given to the protection of the town hall and the least priority is provided to the safety of resources. To build the best th6 trophy base it is important to know more about the building we have in town hall 6.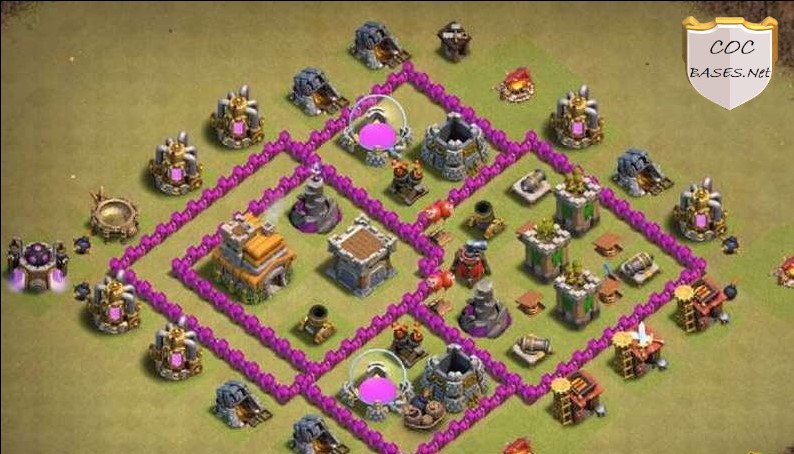 Town Hall 6 Trophy Base Layout
As in town hall 6, there are no heroes and no spells unlocked so we are left with some basic defense buildings. We have to use our strategies to build an amazing base layout for our troops with basic defense and army buildings. Some of the basic strategies to build the amazing th6 trophy base are already mentioned above. With those amazing tips and strategies, we have built the 5 best base designs for 2023. Scroll down and have a look at these amazing base designs.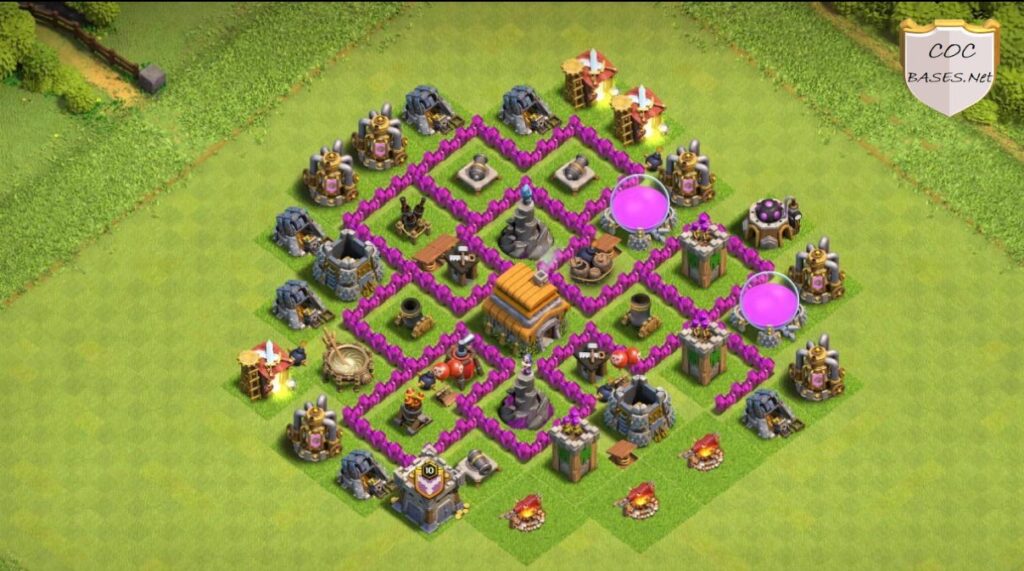 COC TH6 Trophy Base Layout
This is one of the best th6 bases, which consists of some of the basic buildings and towers. The town hall is kept in the center with a wall surrounding it. inside the center section, there are some simple defense buildings like cannon and mortar that will keep the town hall protected. Then there is a big layer inside the clan that consists of hidden tesla, air-defense, mortar, cannon, and some collector. Then there are three small compartments inside the clan consisting of different defense, resource, and army buildings. Outside the clan, there are some defense buildings placed in the surroundings to keep the whole clan protected.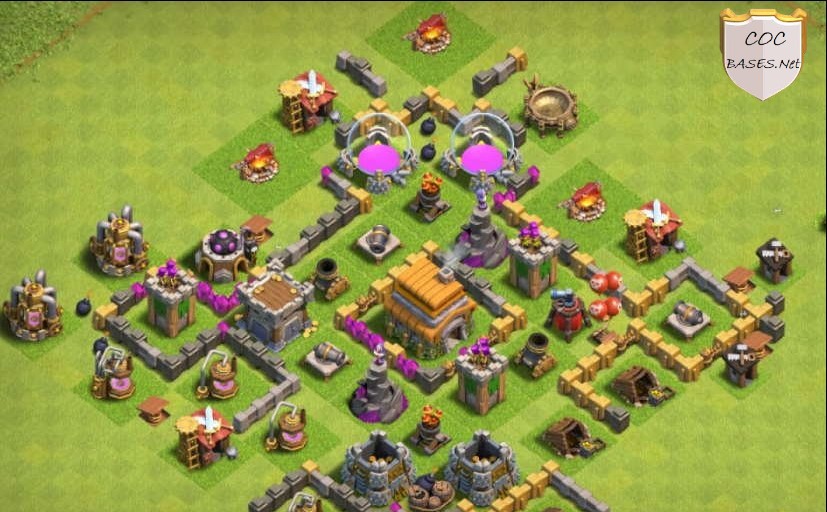 COC TH6 Trophy Base Layout
One of my favorite base layouts that are built with all the amazing strategies and tips. The placement strategy of buildings is amazing and each tower is placed with one defense building. The town hall is centralized with hidden tesla surrounding it. The clan has small compartments in which all the defense buildings and army towers are equally divided. The barrack, laboratory, dark barrack, and dark elixir storage is placed outside the clan for its protection. The army camp is placed on all four sides of this best th6 trophy base. In this best th6 trophy base guide, you will get base according to your requirements.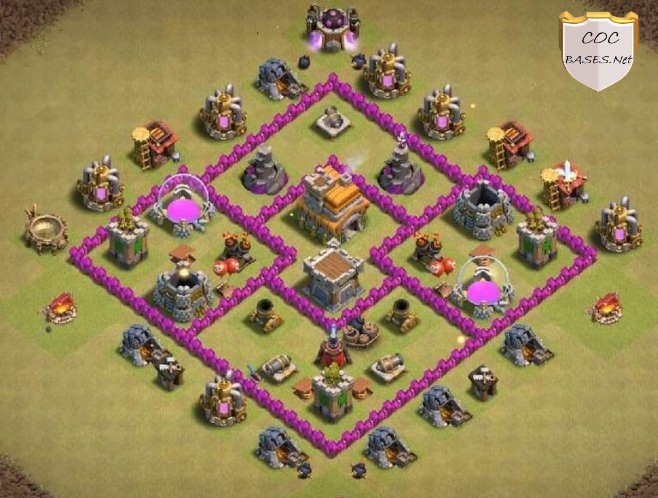 TH6 Trophy Base Layout
This is one of the amazing base layouts that is divided into small compartments and segments. The town hall is placed with air-defense in the center of the clan. The center segment is surrounded by a maxed wall to protect the clan from enemies. There are small compartments surrounding the center segment, which consist of one or two amazing defense and army towers. This best th6 trophy base has a laboratory, army camp, barrack, and many others outside the clan. If you have fewer buildings and towers then I will recommend you to build this base as it will keep your best trophy base safe and sound.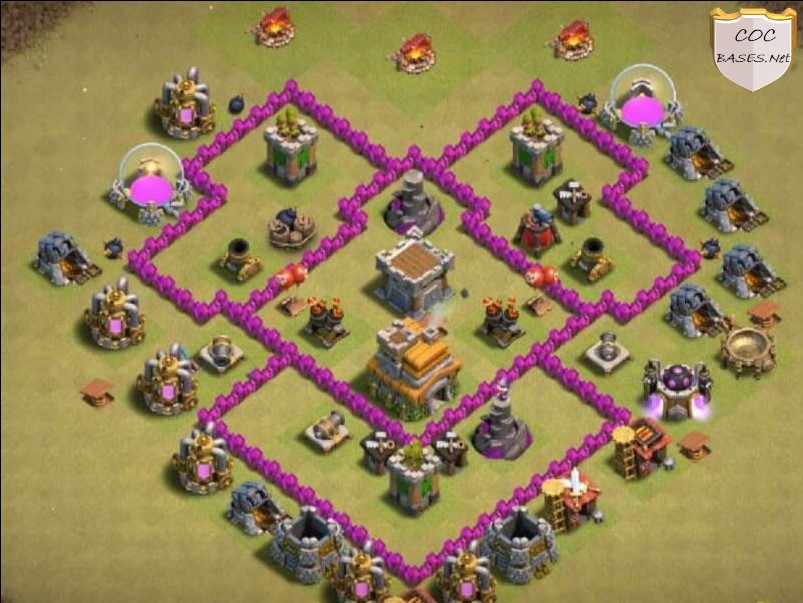 Undefeated Trophy Base for Town Hall 6
Here we have mentioned the two best th6 trophy bases, if you have fewer buildings unlocked then these bases are amazing for you. This trophy base layout is best for your clan as it has different segments, and all the compartments have one or two buildings. The Town Hall is centralized with defense buildings protecting it. This clan is covered with two layers of the army for the protection of the clan. The defense towers are placed in such a way they overlap one another, making the clan design compacted.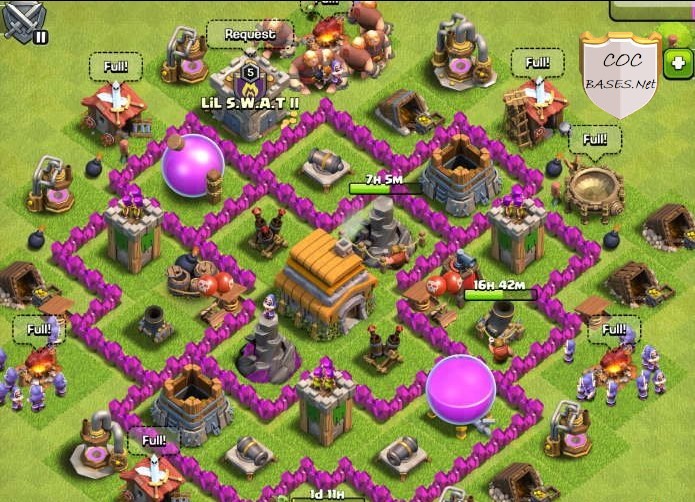 TH6 Trophy Pushing Base Copy Link
This one is also one of the amazing trophy base layouts. Keeping the town hall in the center with air-defense, cannon, hidden tesla, and mortar. The resource buildings are equally distributed in the clan. As we know that in the trophy base layout, the players are more interested in gaining the trophies. While less preference is given to the security of resources. The barrack and dark elixir storage are kept outside the clan as they will protect the best th6 trophy base from outside. The army camp, gold collector, and laboratory is also placed outside the clan.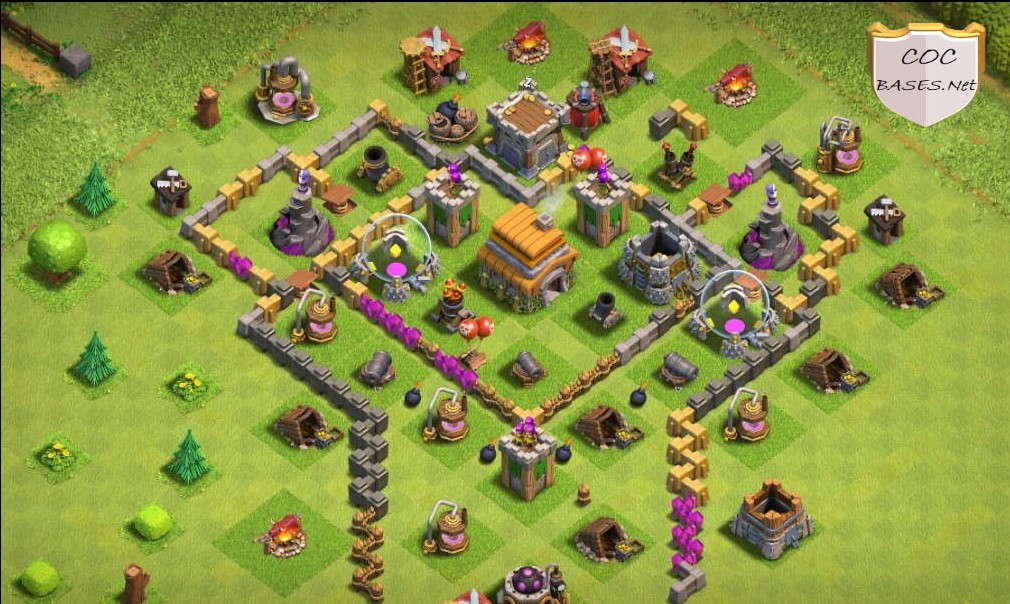 See More
clash of clans town hall 6 farming base