The Town Hall 11, in clash of clan, has built up excitement for players. Most players have to deal with worries to build the best TH11 farming base. The upgrade strategies are very important to build the Town Hall base.
It is very important to know what should be upgraded first. After upgrading the buildings & troops, the placement is very much important. The clan must have compartments, which will make your clan more protected and safe.
Best TH11 Farming Base 2023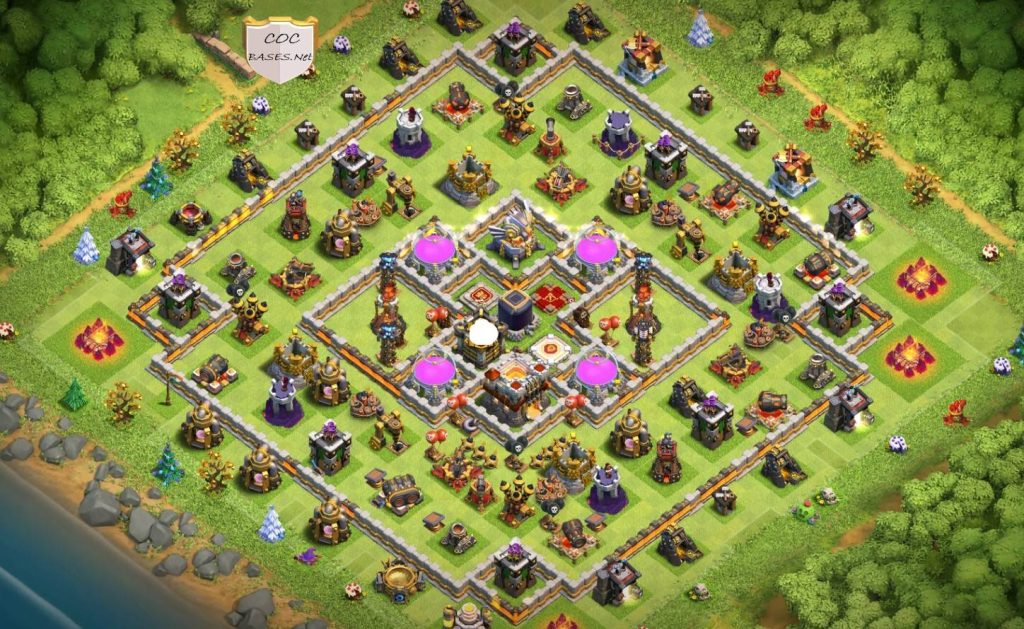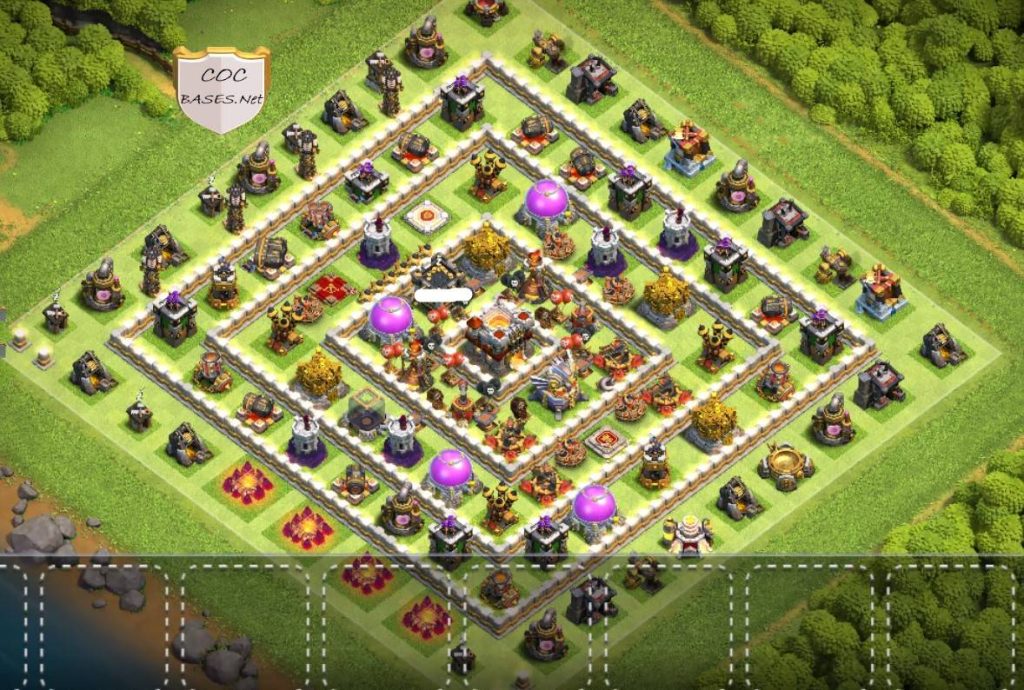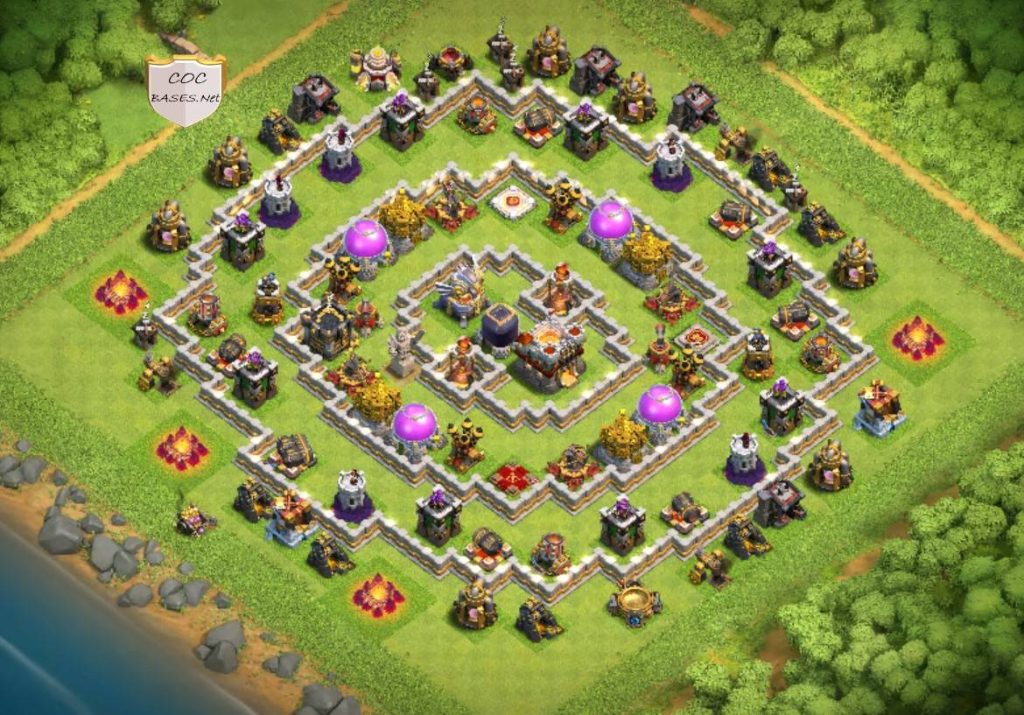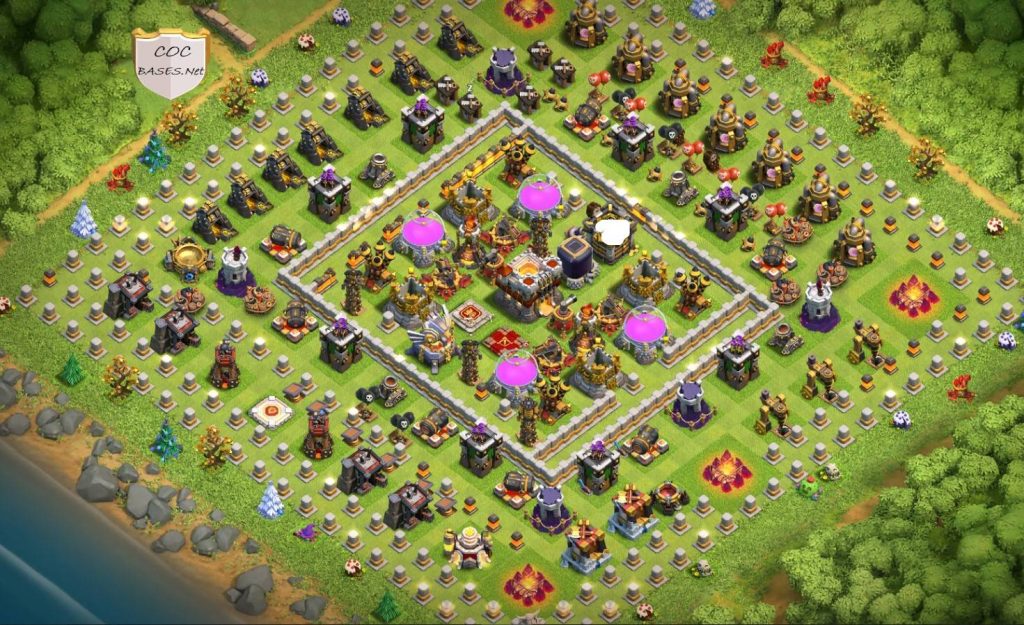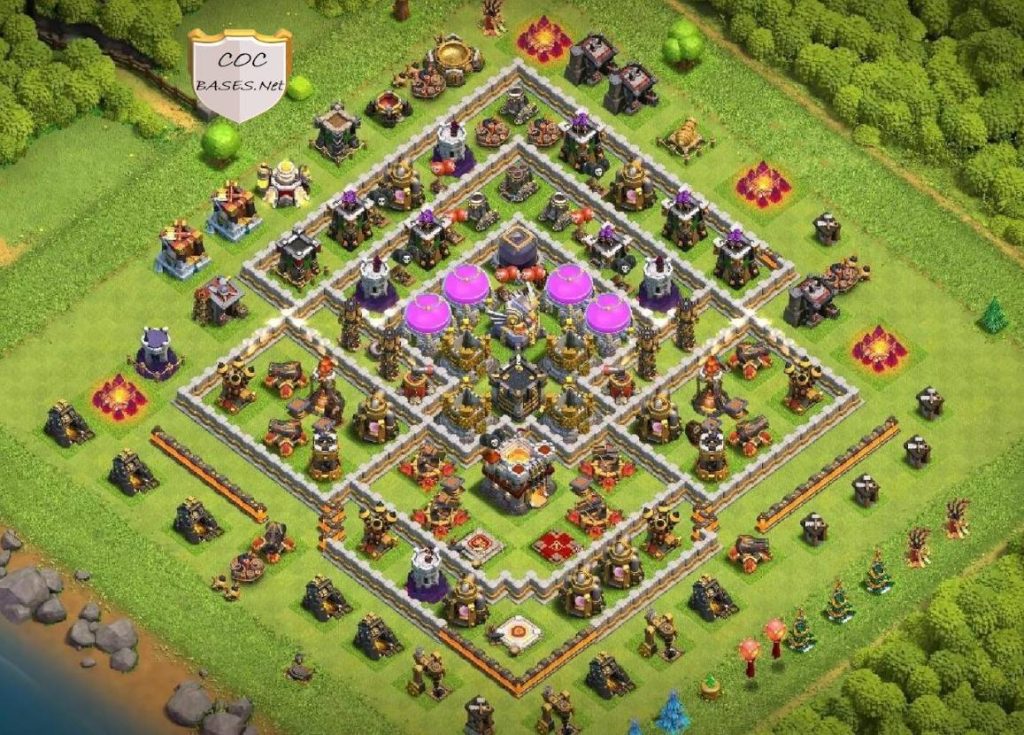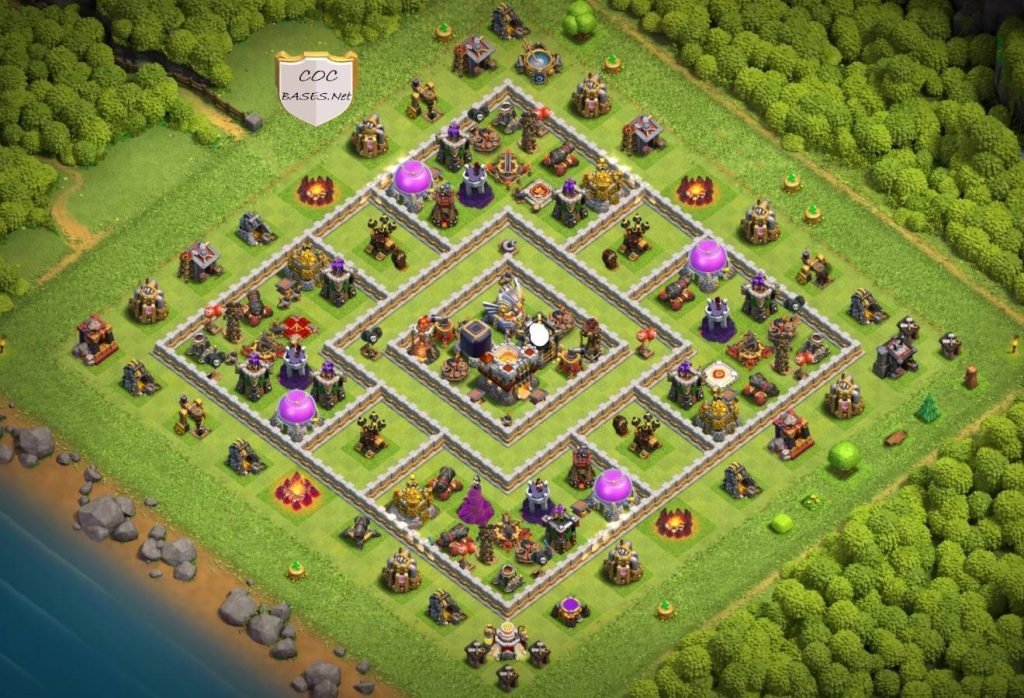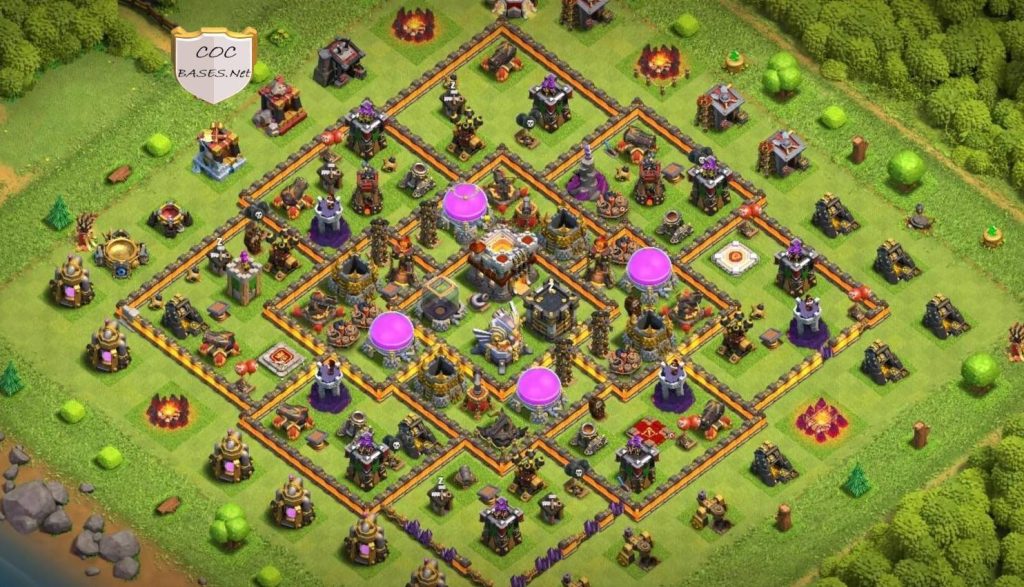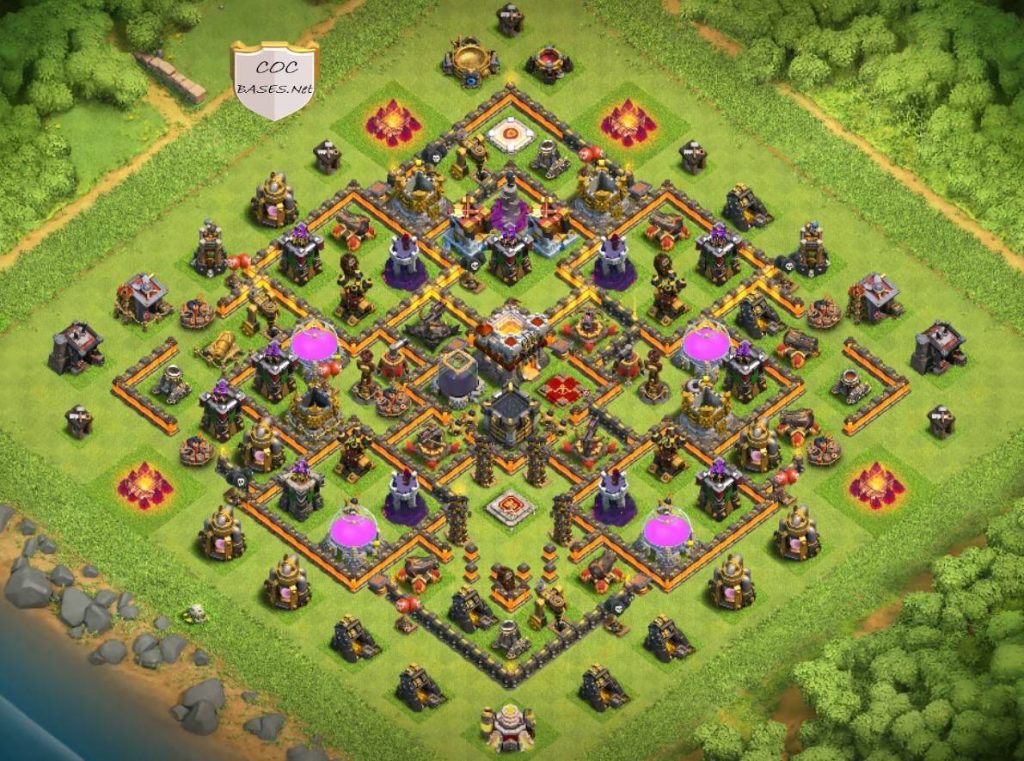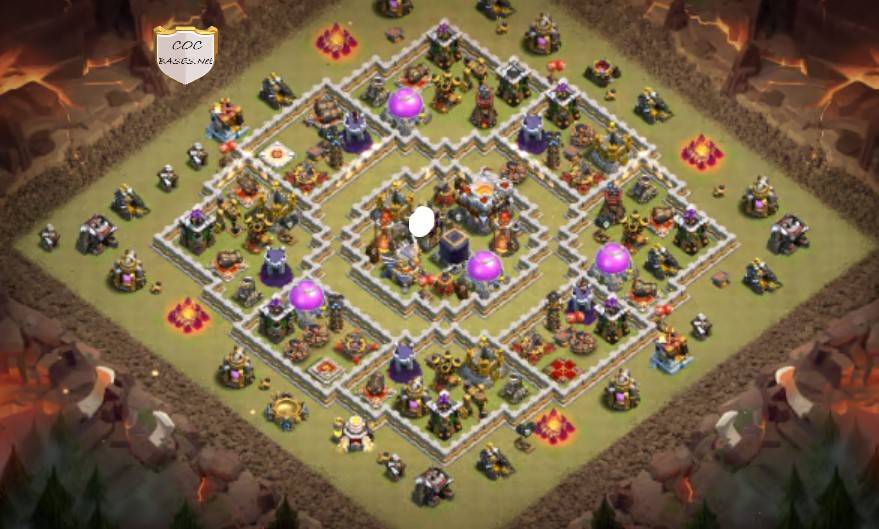 Best Town Hall 11 Farming Base Link Anti Everything
Different clan types can be chosen according to your priorities, whether you want to save resources, town hall, or gain trophies. Town Hall 11 will add an Eagle Artillery defense building to your base, which is very amazing. For extra defense, you can add the four best towers such as X-Bow, Wizard Tower, Cannon, and Archer Tower.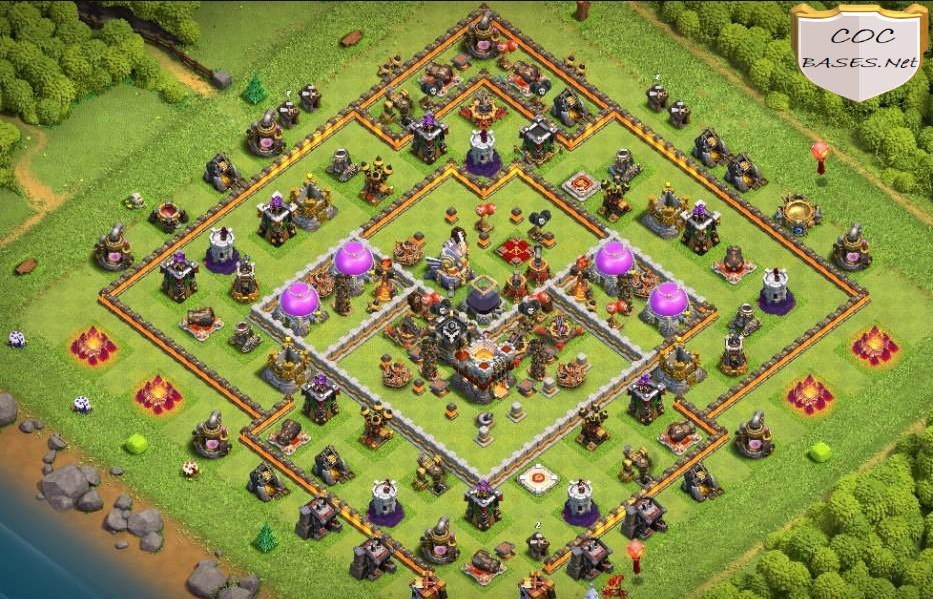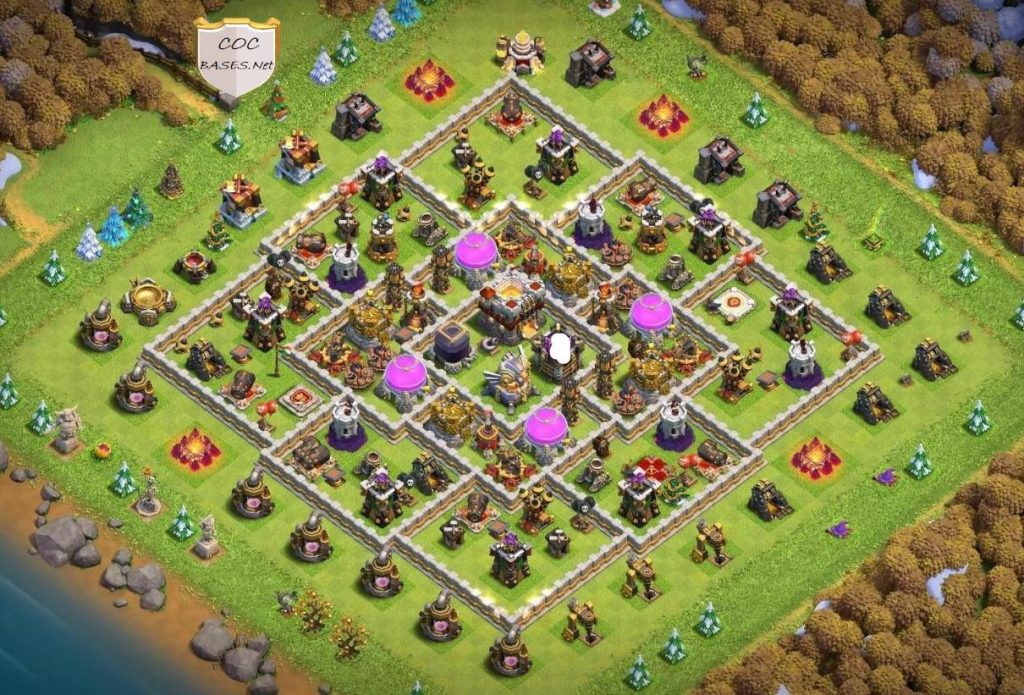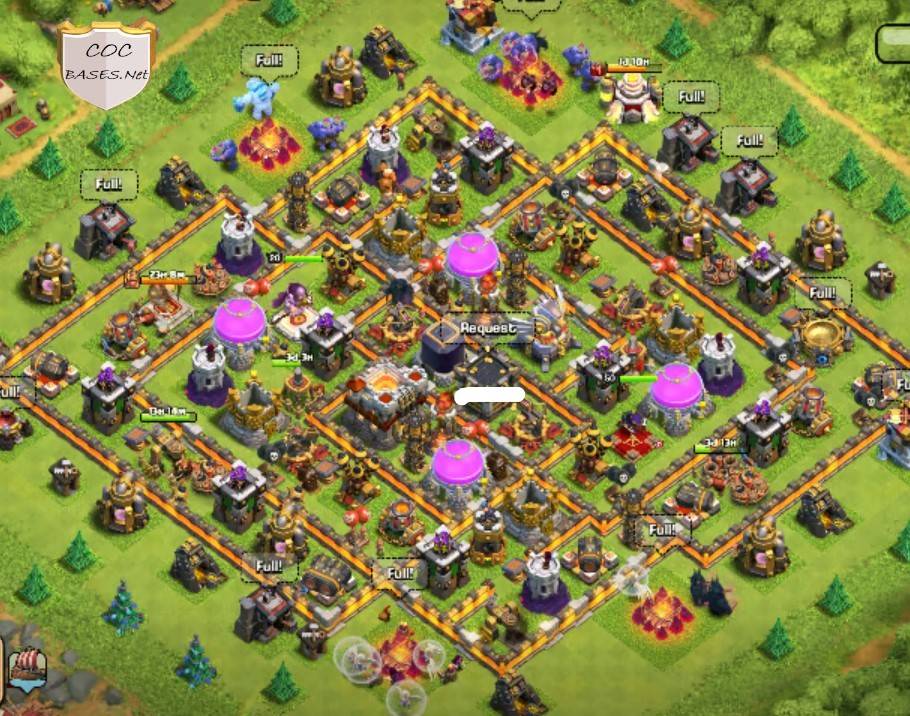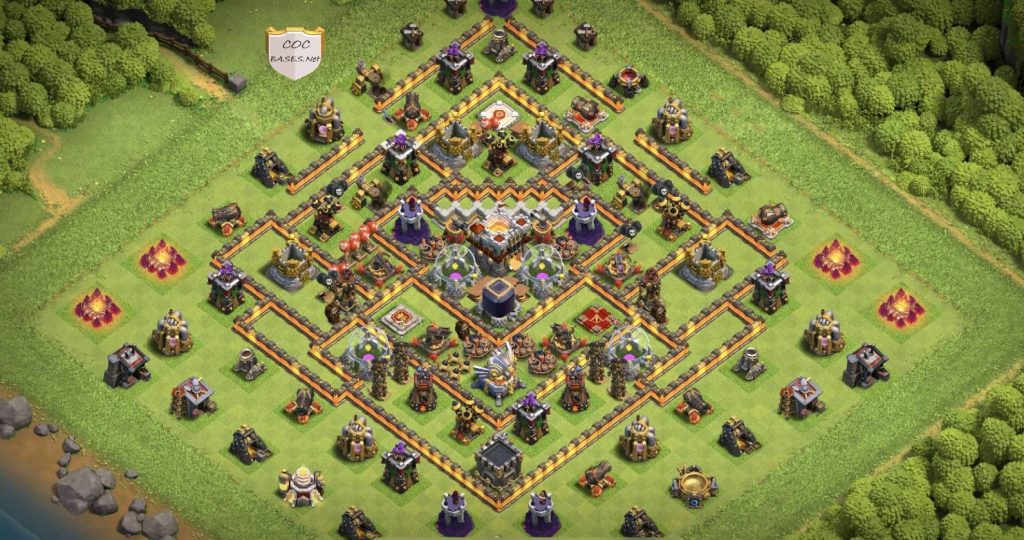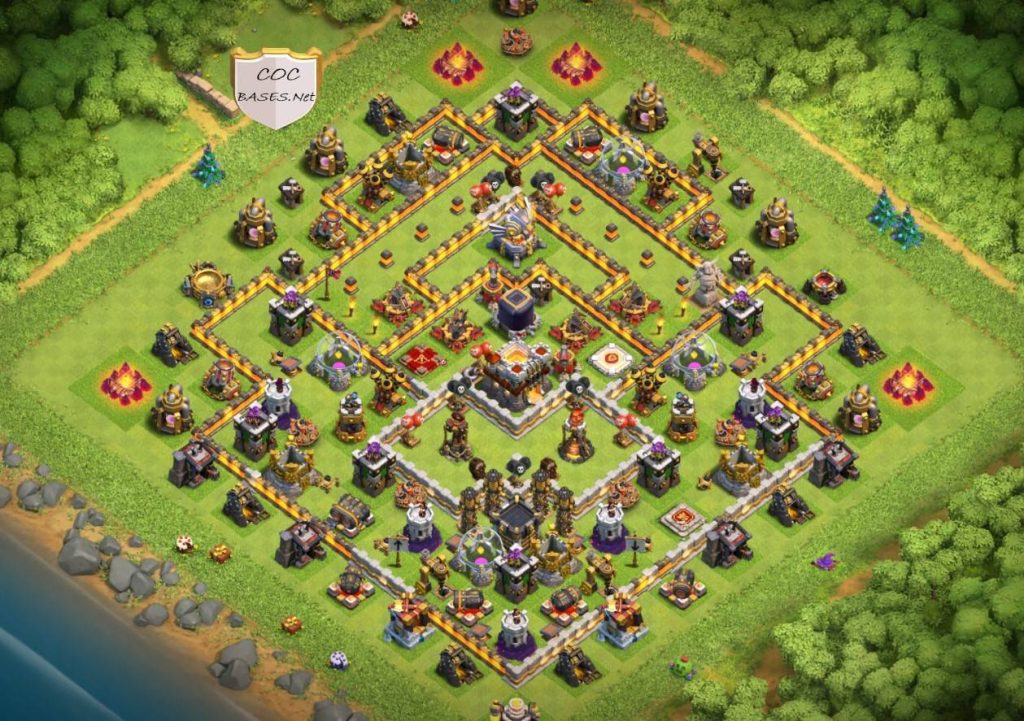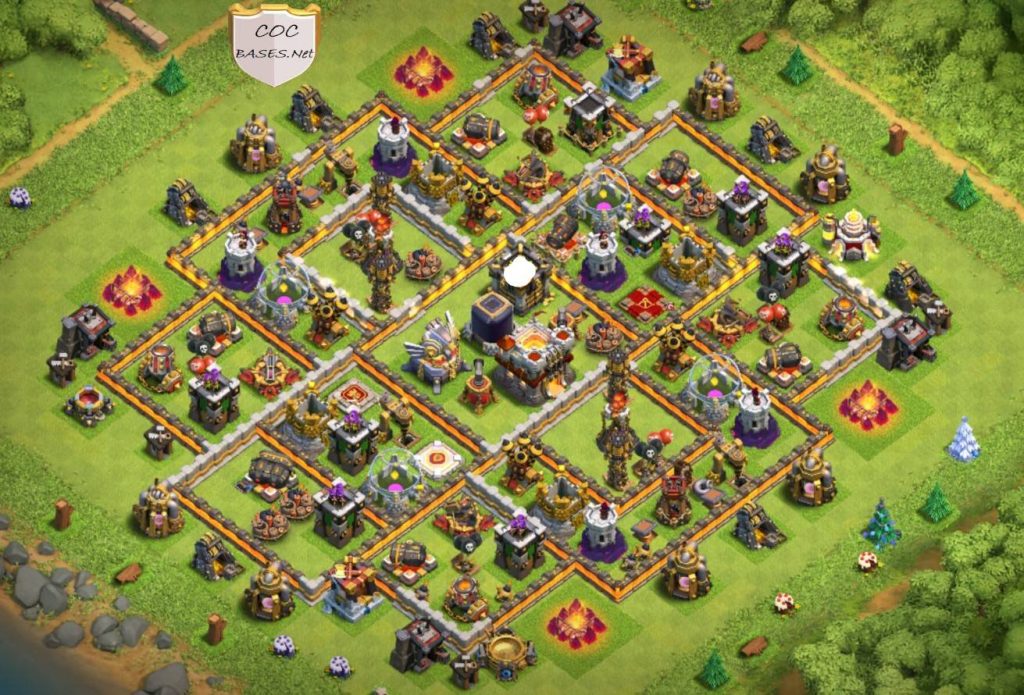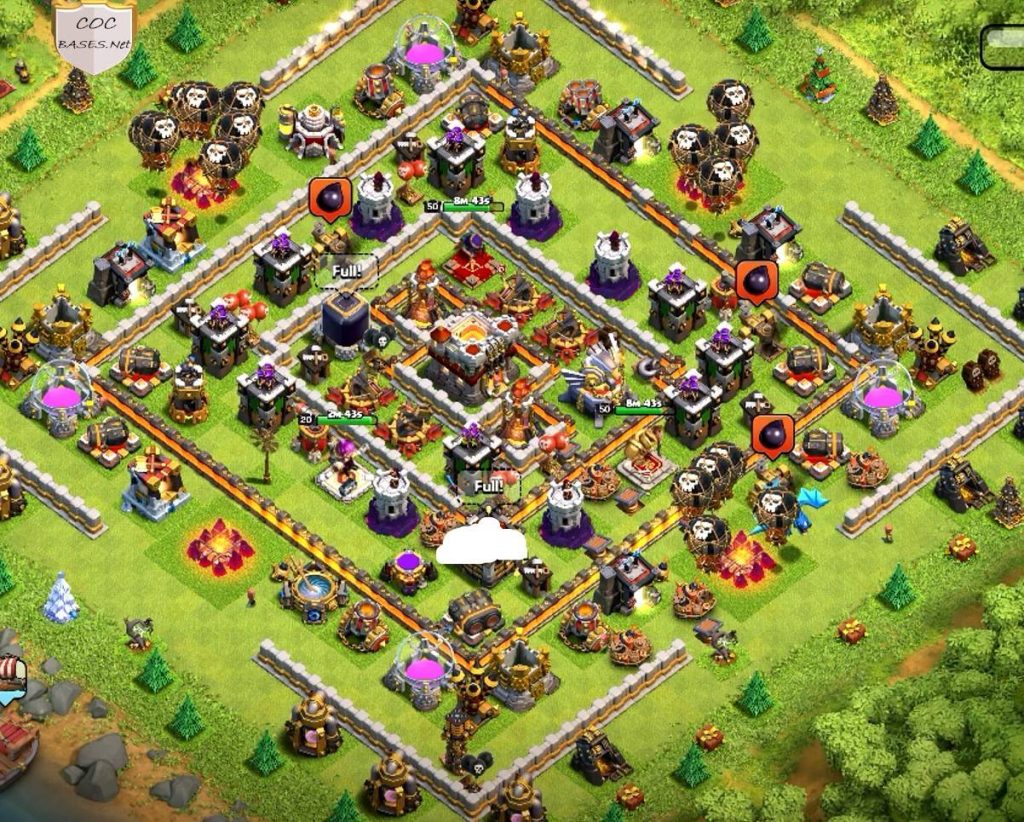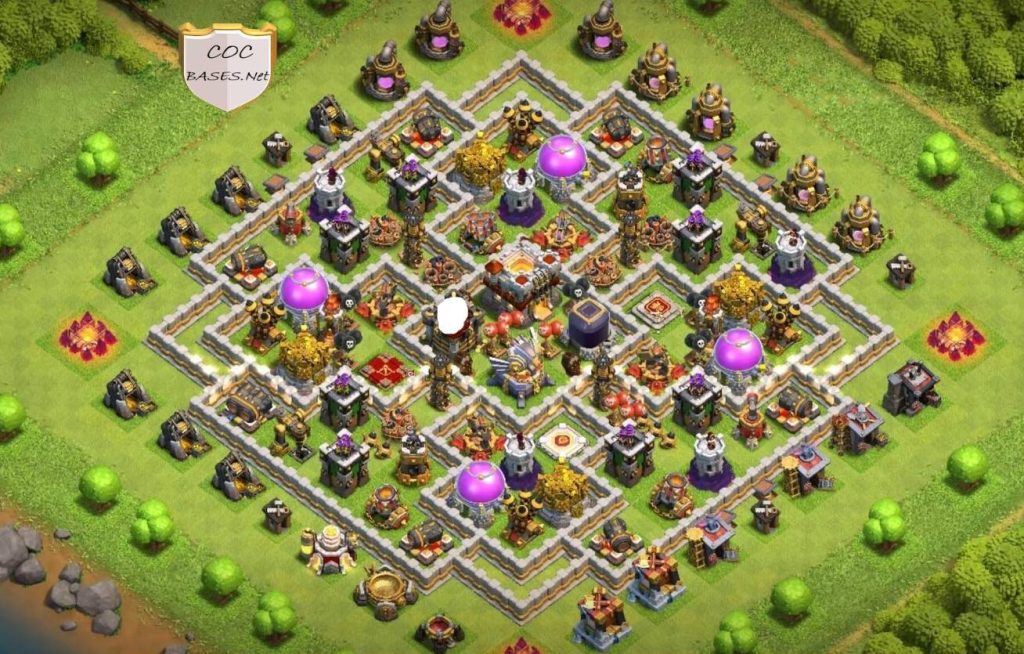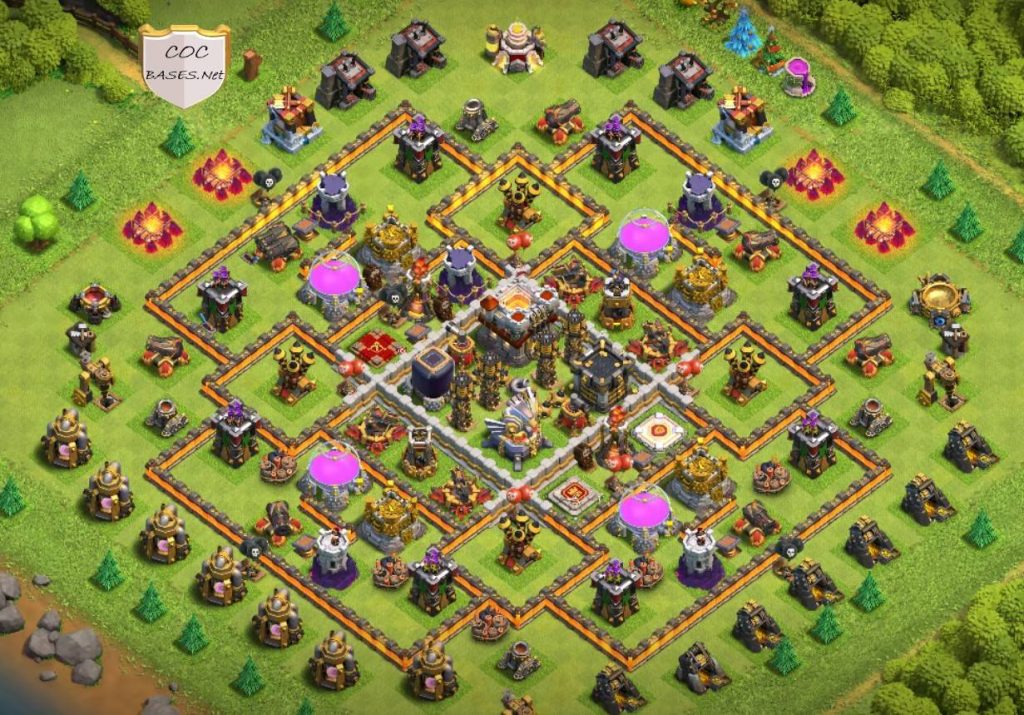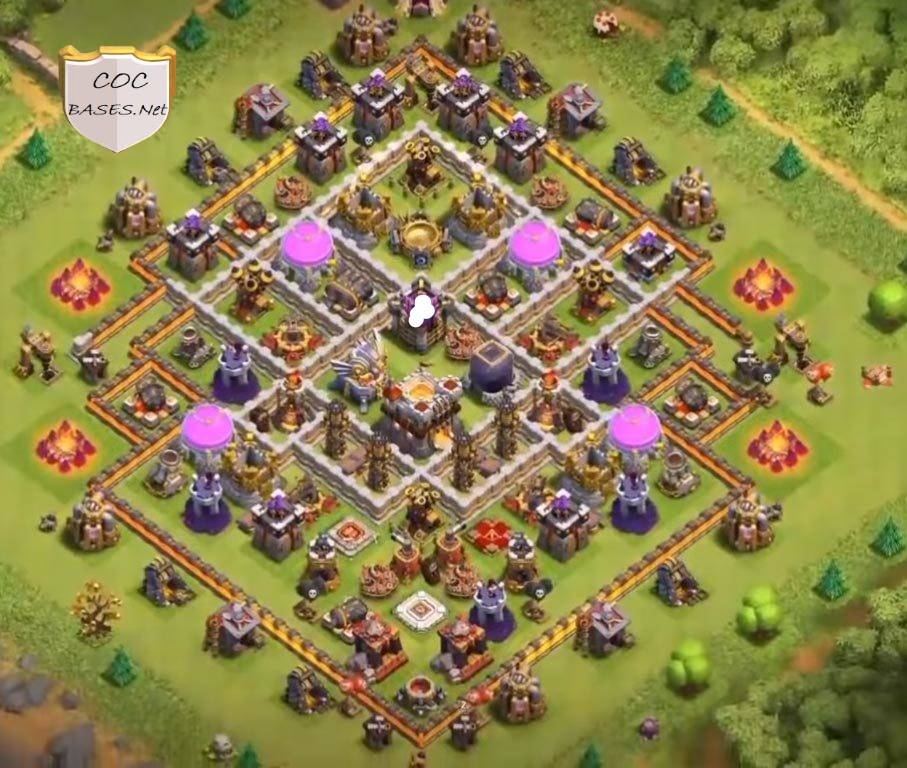 Clash of Clans Town Hall 11 Farming Base with Link
So, in this TH11 farming bases guide, you will get to know all about the clash of clan's town hall 11 farming bases. This article includes the basic designs of Town Hall 11 farming bases and some strategies to build the most protective base. The clash of clans base layouts are most helpful for your clan defense and attack strategies.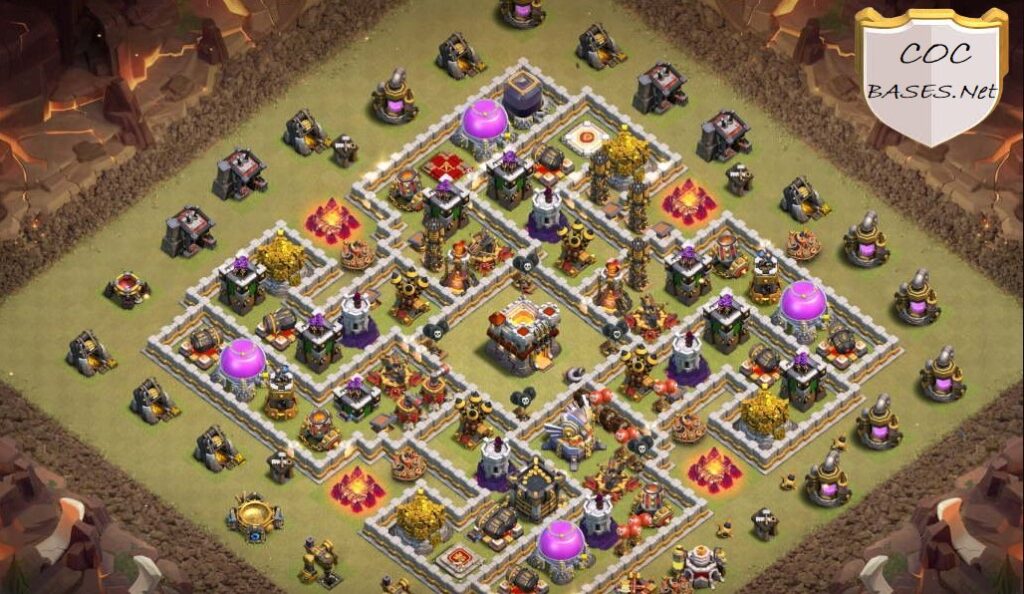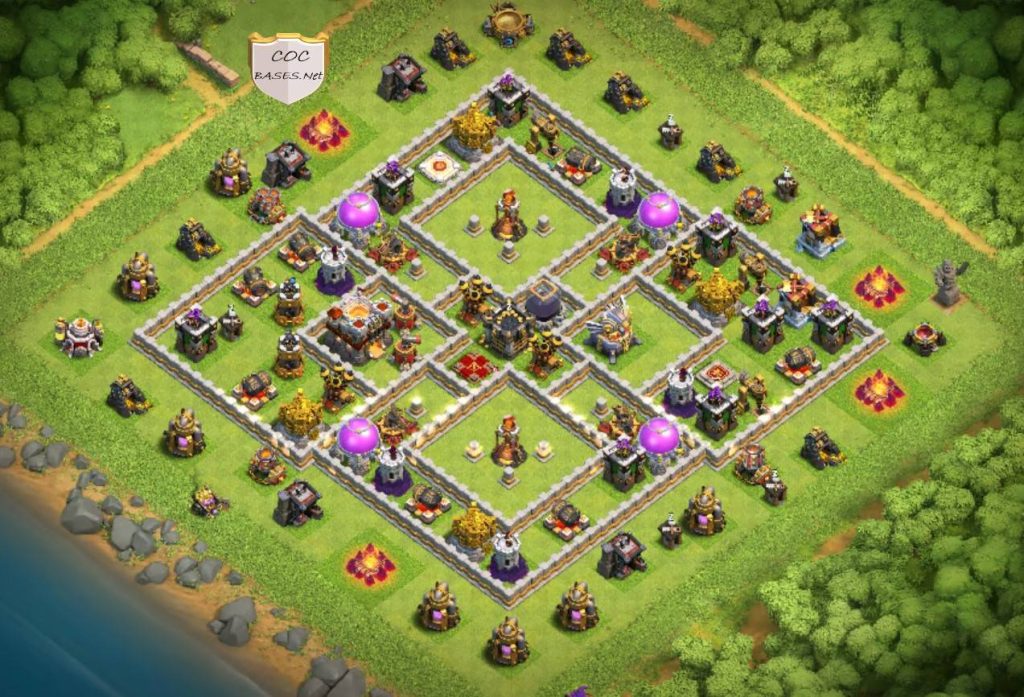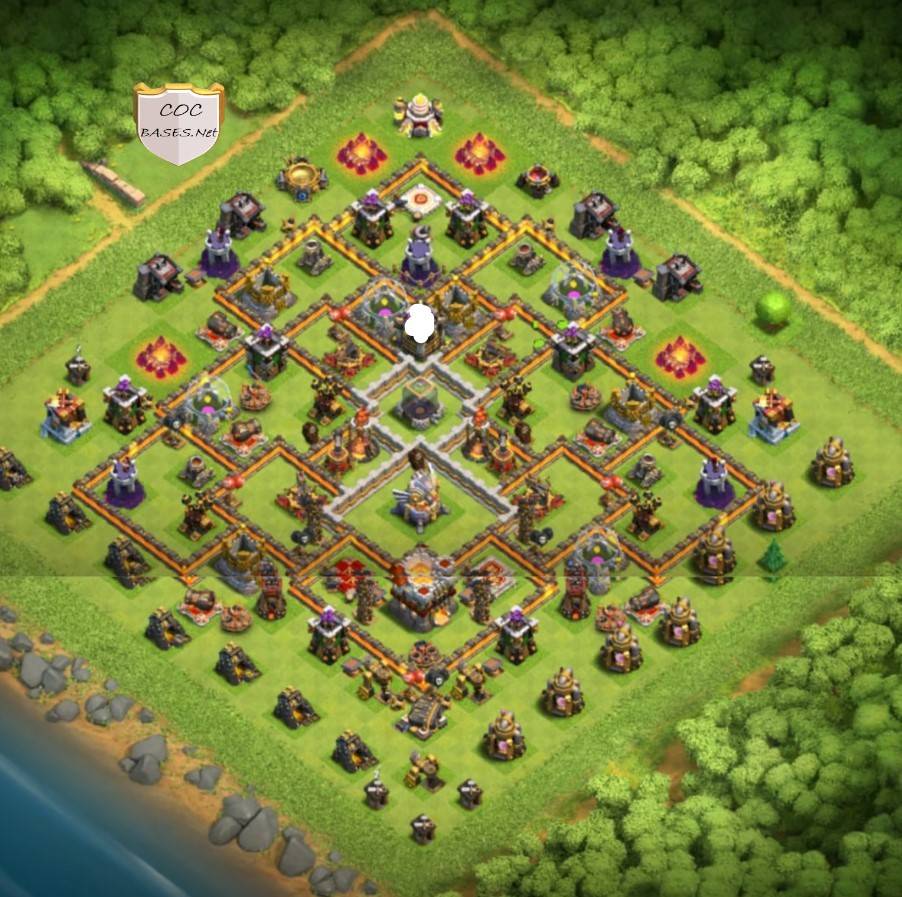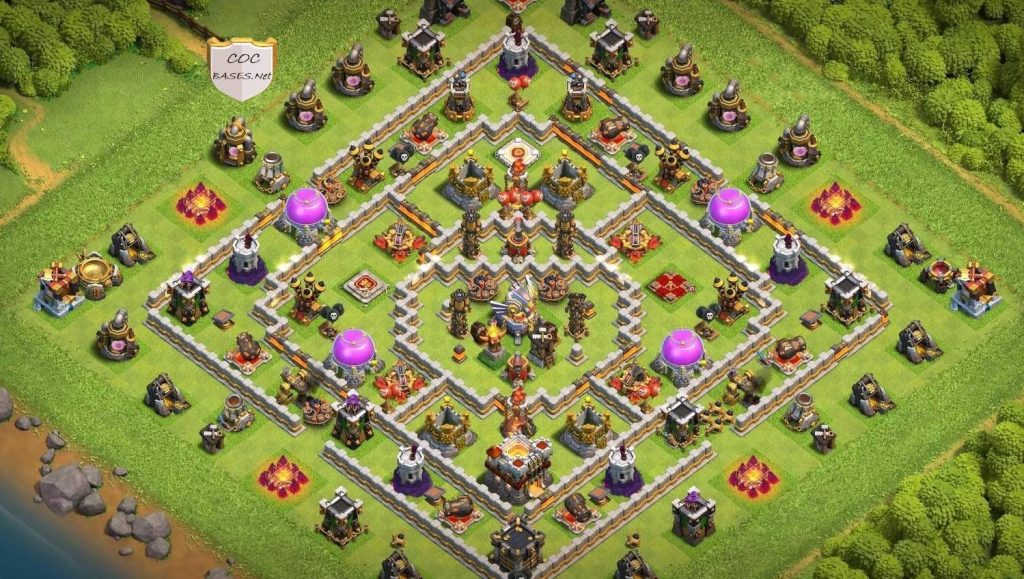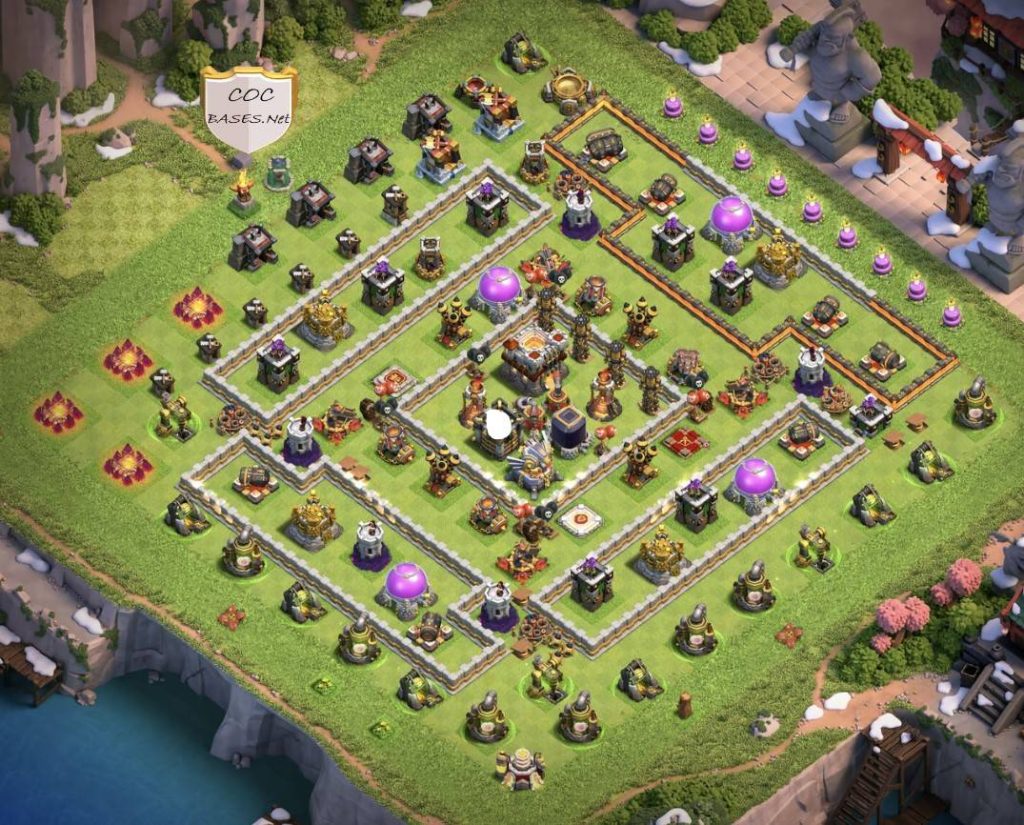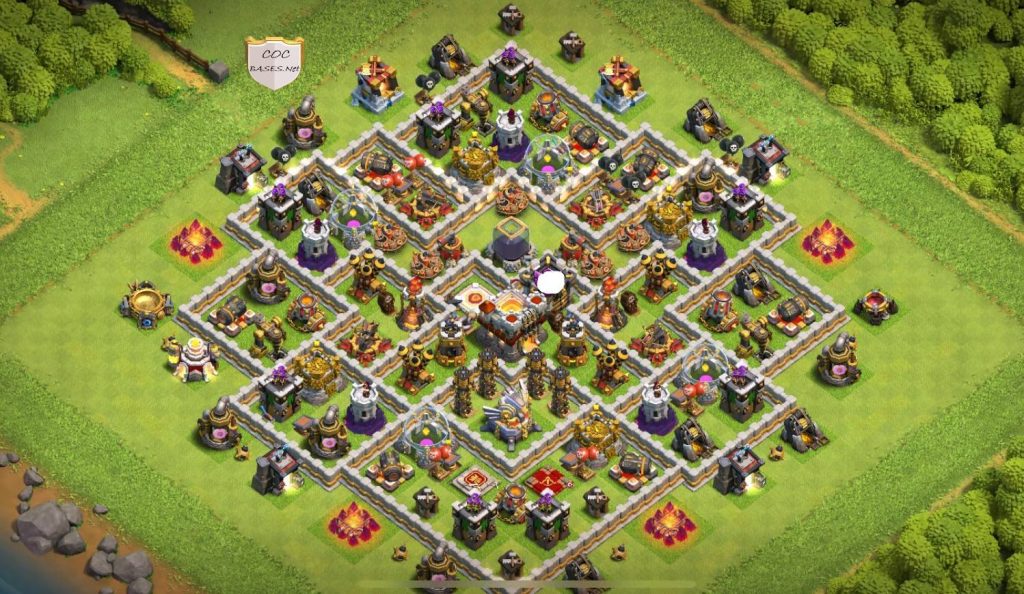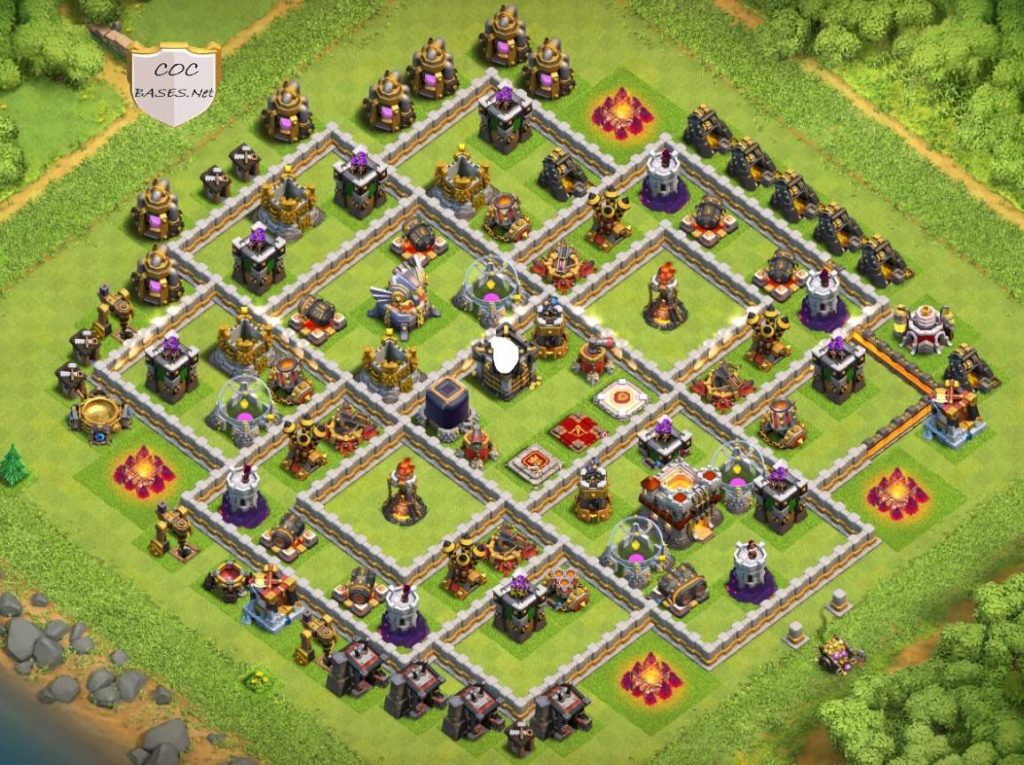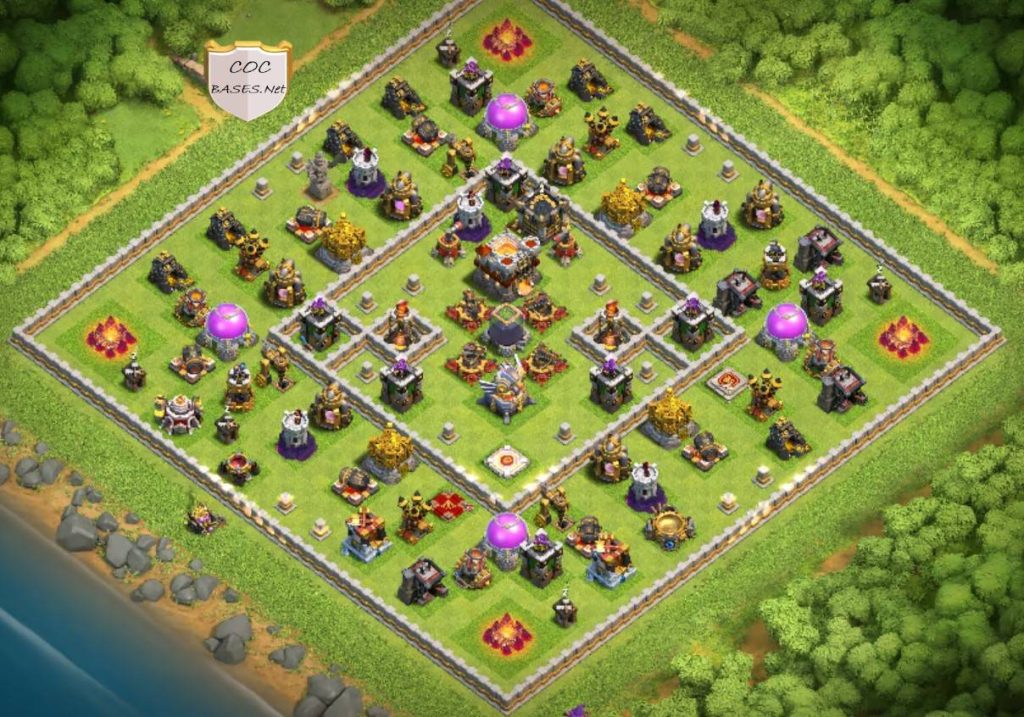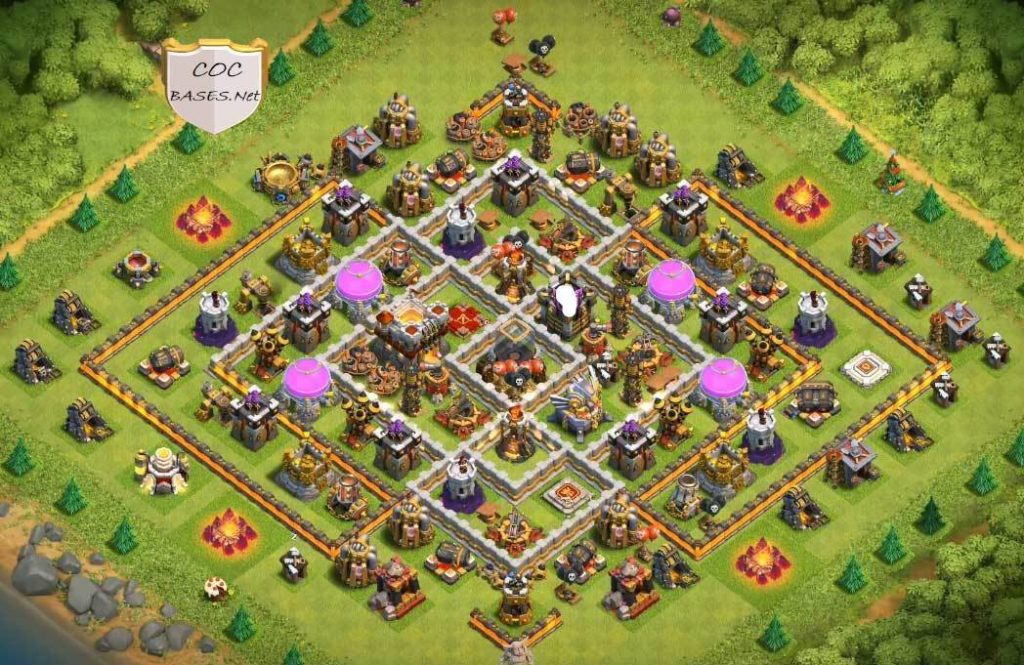 Clash of Clans Level 11 Loot Protection Base Link
For forming the best TH11 farming layouts as your clan base, then your priority should be protecting your resource towers. For shielding your resource building, you must place it in the center with a heavy defense building. It would be the best tip to save your resources and profit from attackers. Place your Town Hall and resource tower in anti-defensive security and the rest of the buildings must be outside the clan.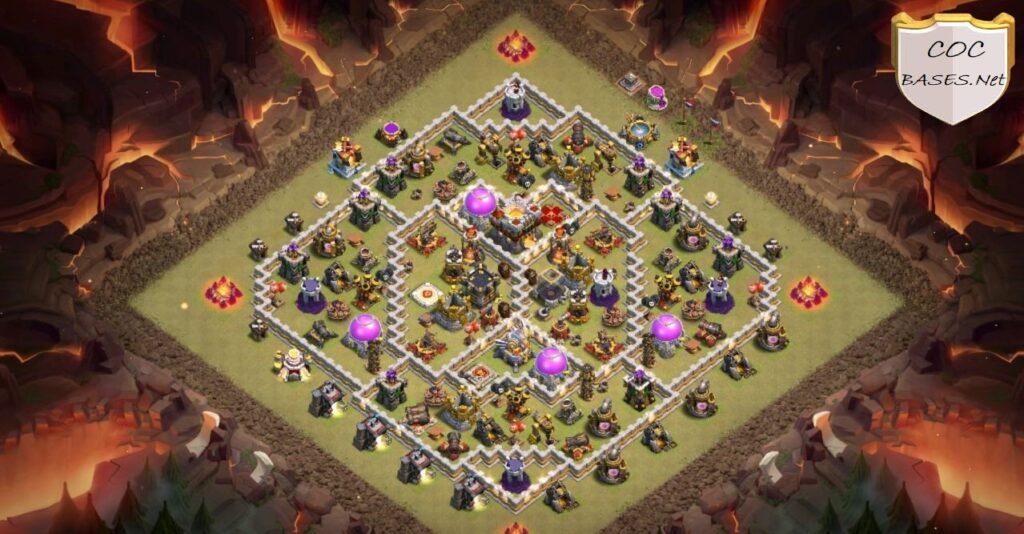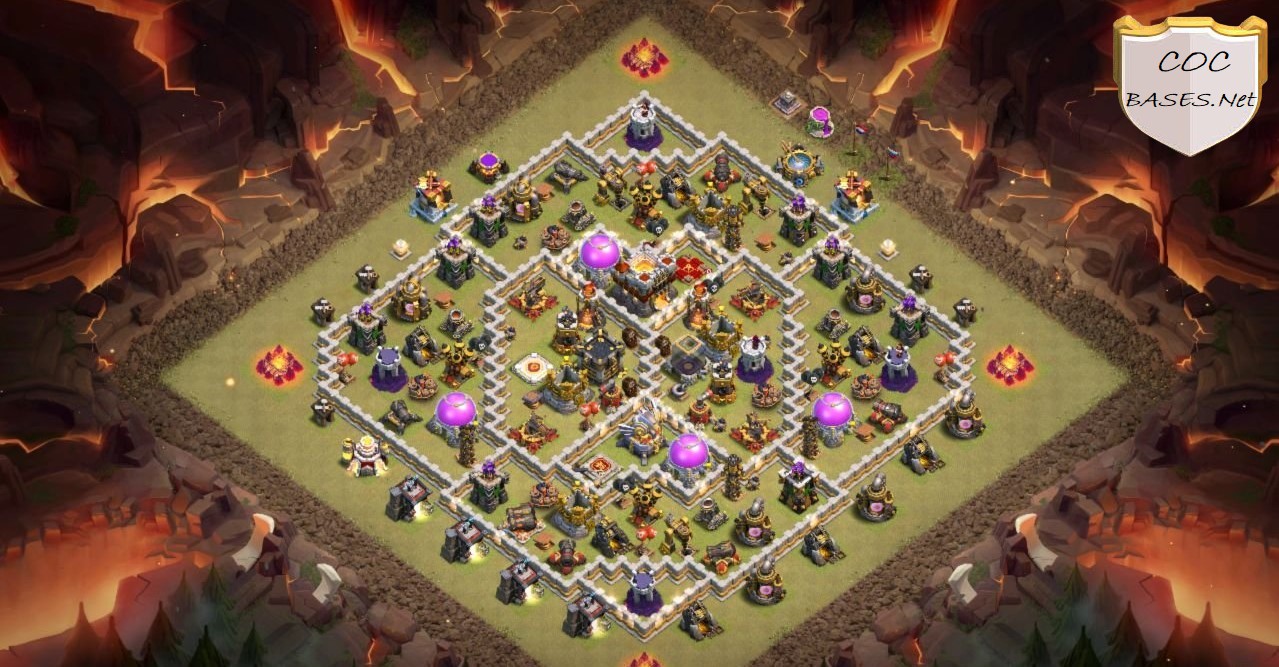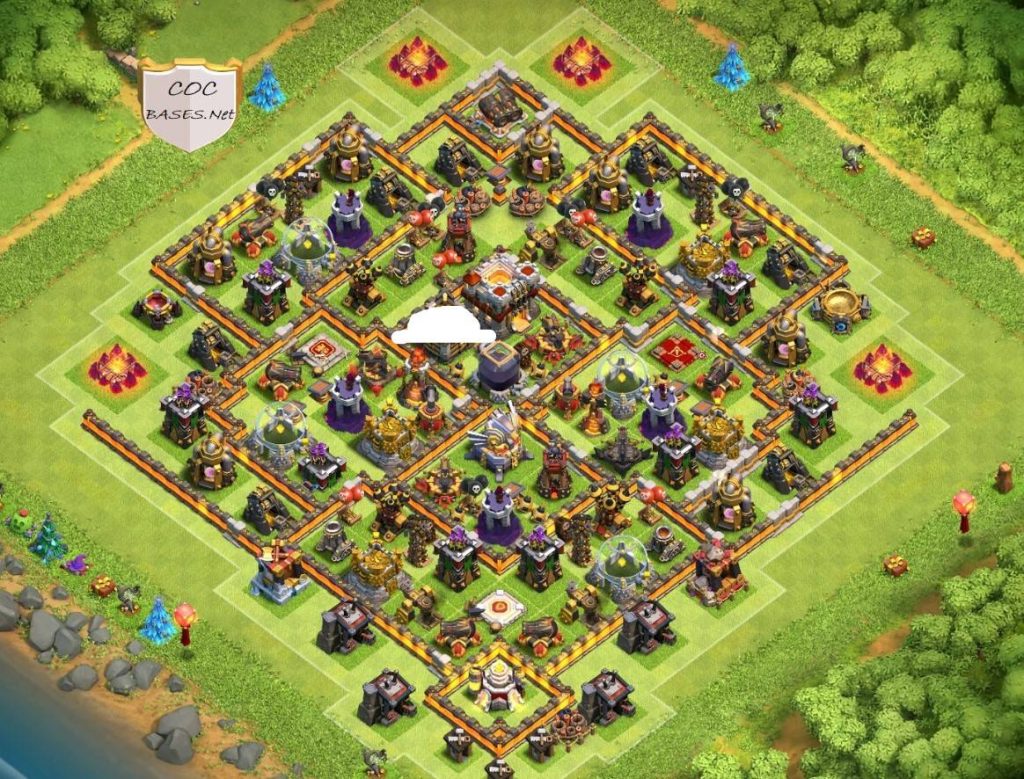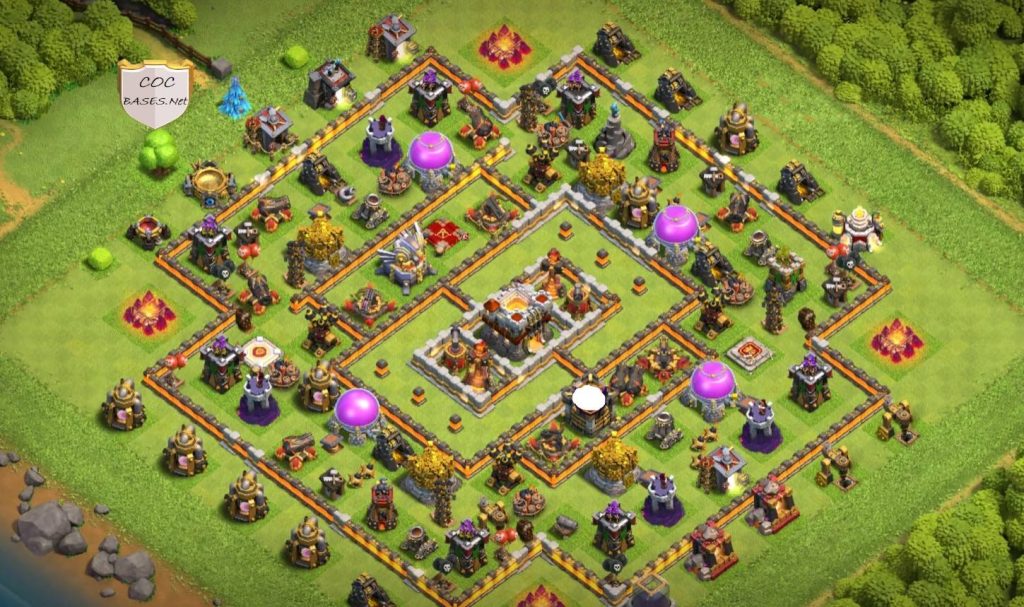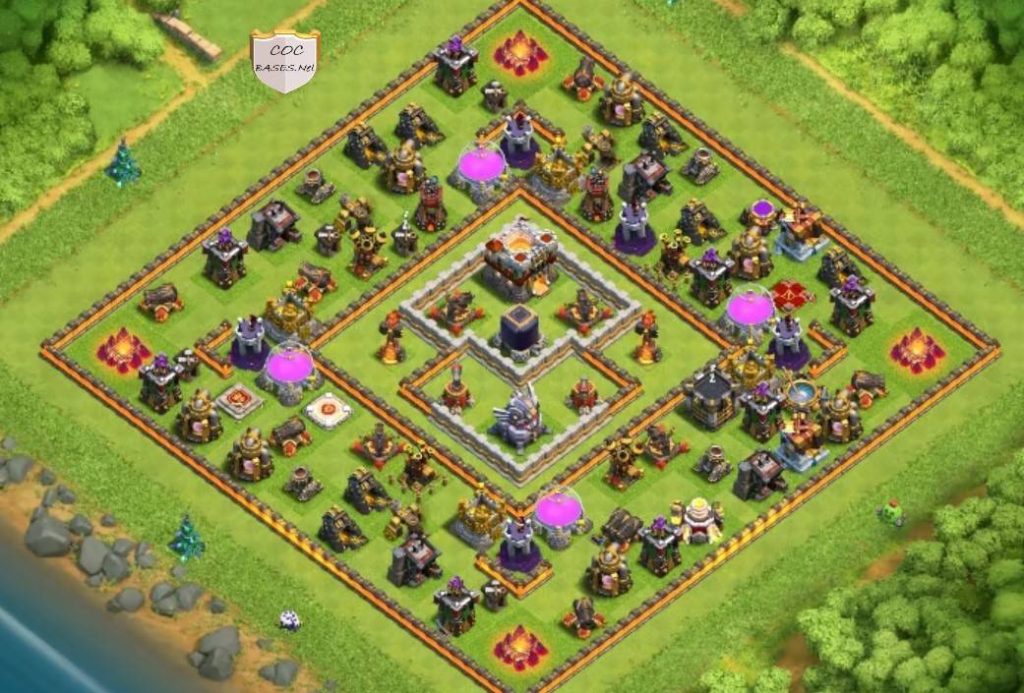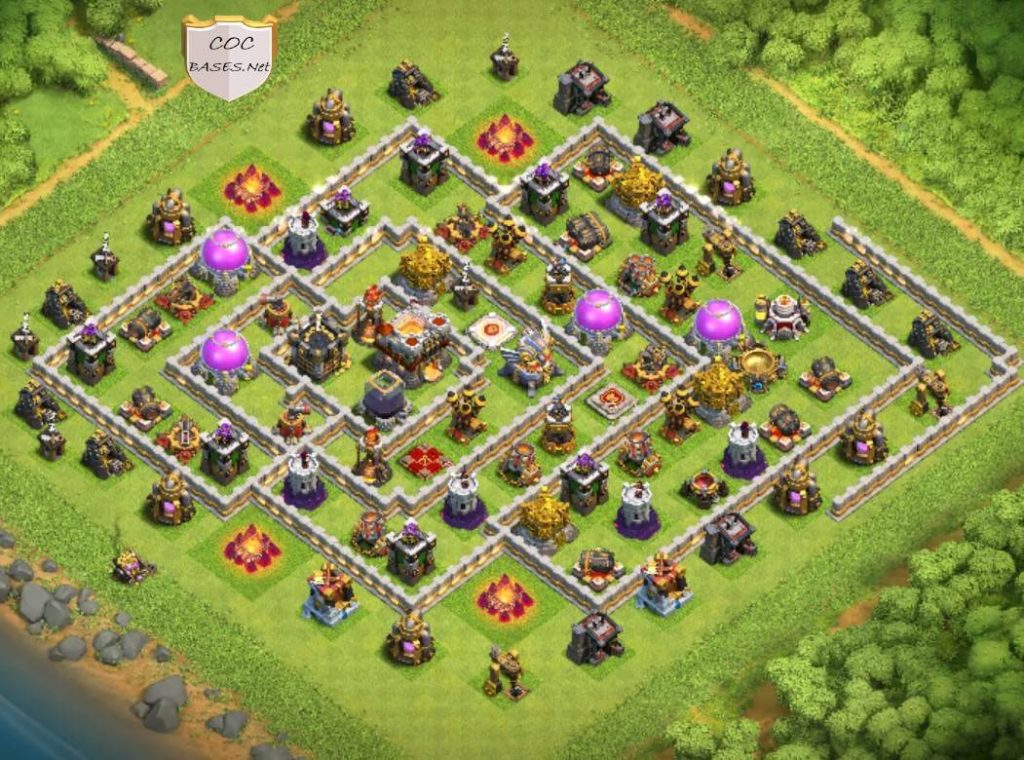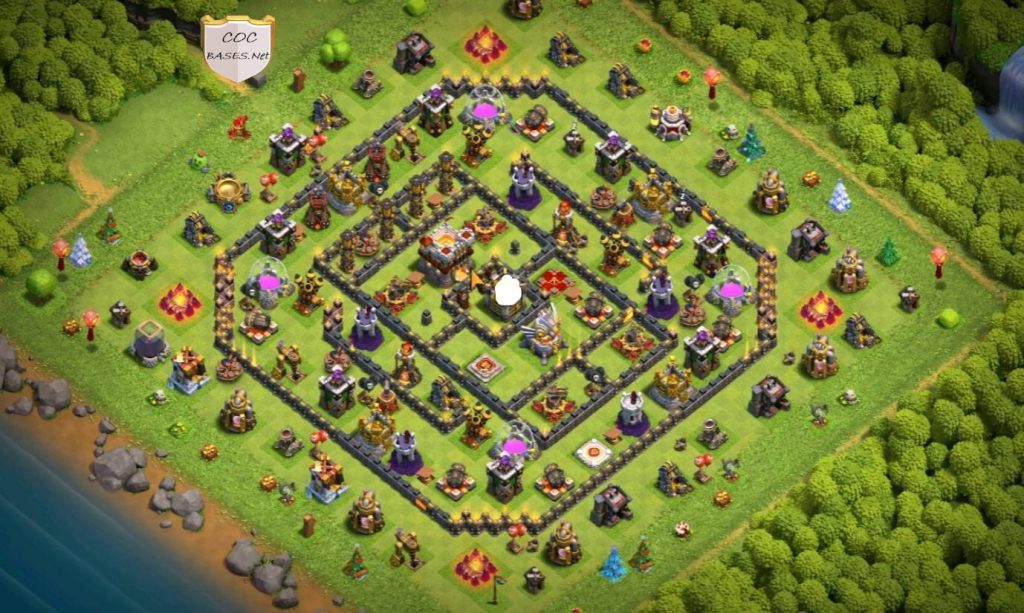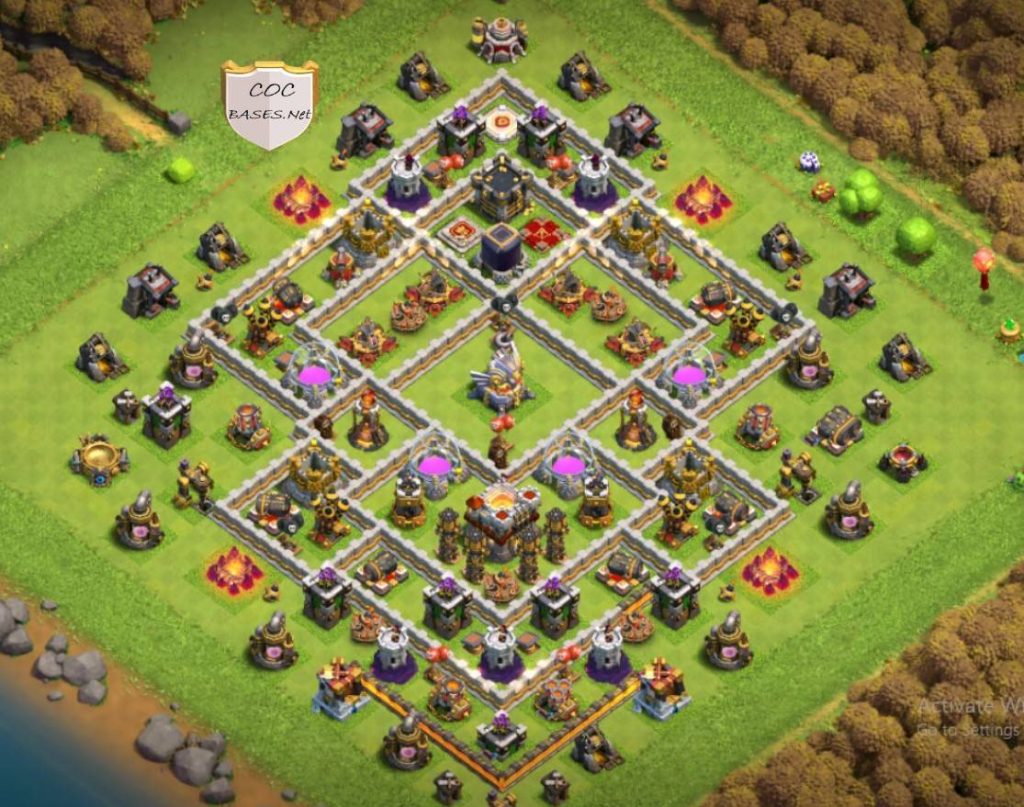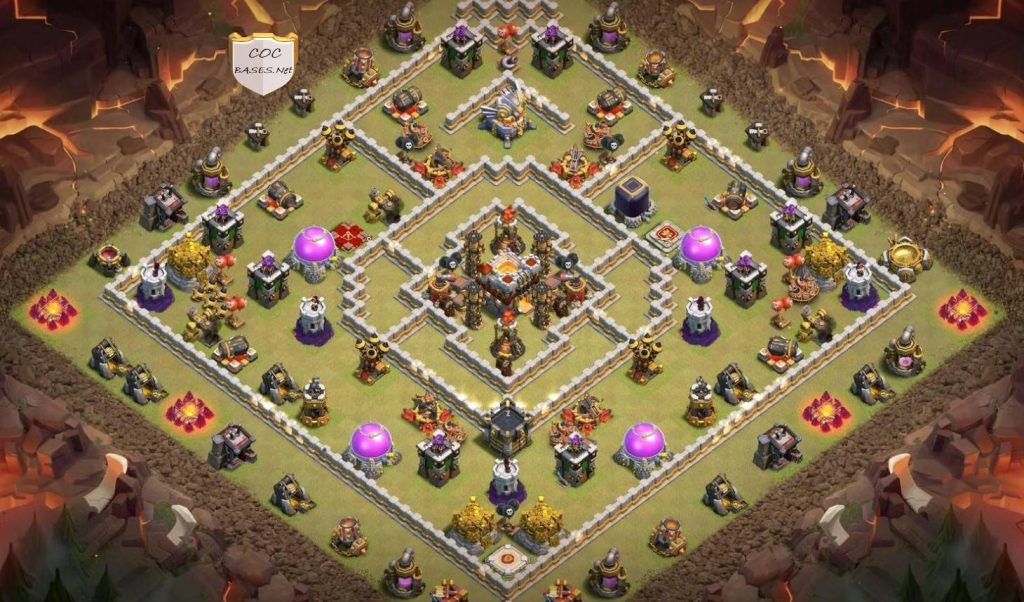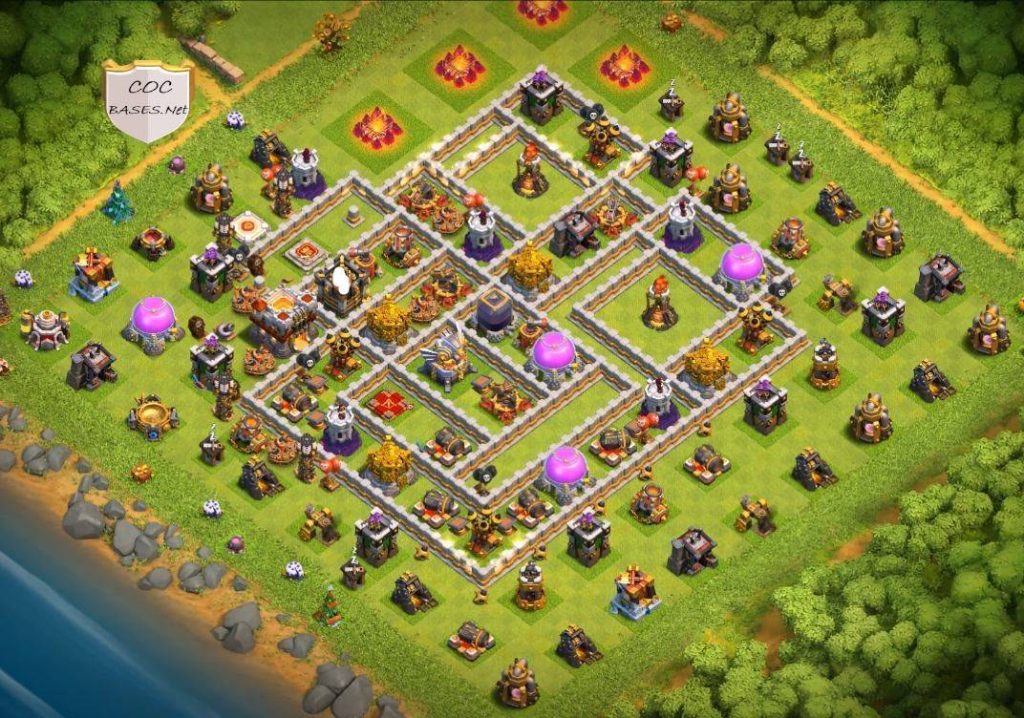 COC TH11 Anti Loot Base
In town hall 11 you will get fewer buildings and walls, but still, if you will focus on our designs you will get the best base. Mostly in the farming base layout, you have to prioritize your resource building. You have to save your clan from the loot that can be done by opponents.
In this TH11 farming base, you will see a big compartment full of resource towers packed into a wall. The town hall is centralized. In one compartment the eagle artillery is placed which is well known for its defense techniques. All the other defense buildings are distributed in the whole clan for the good protection of the clan.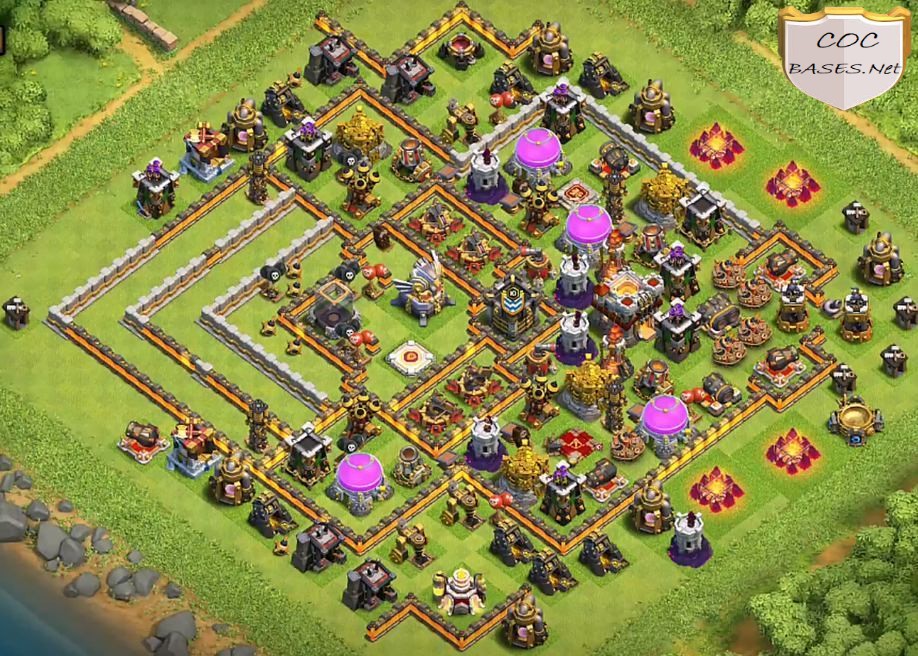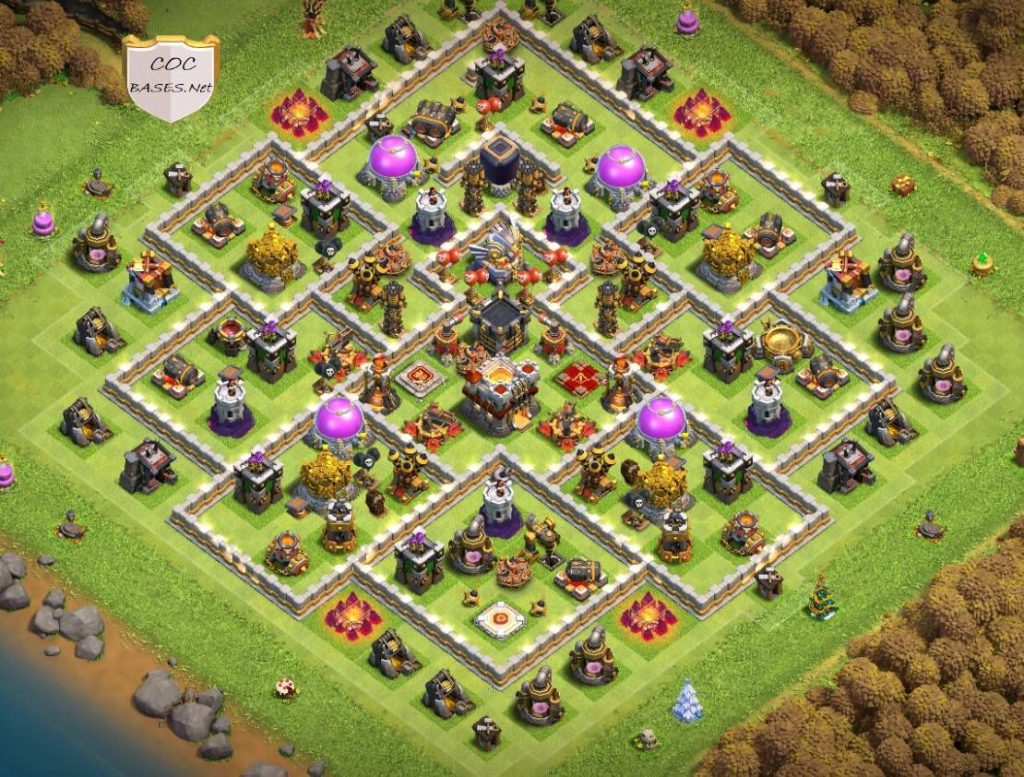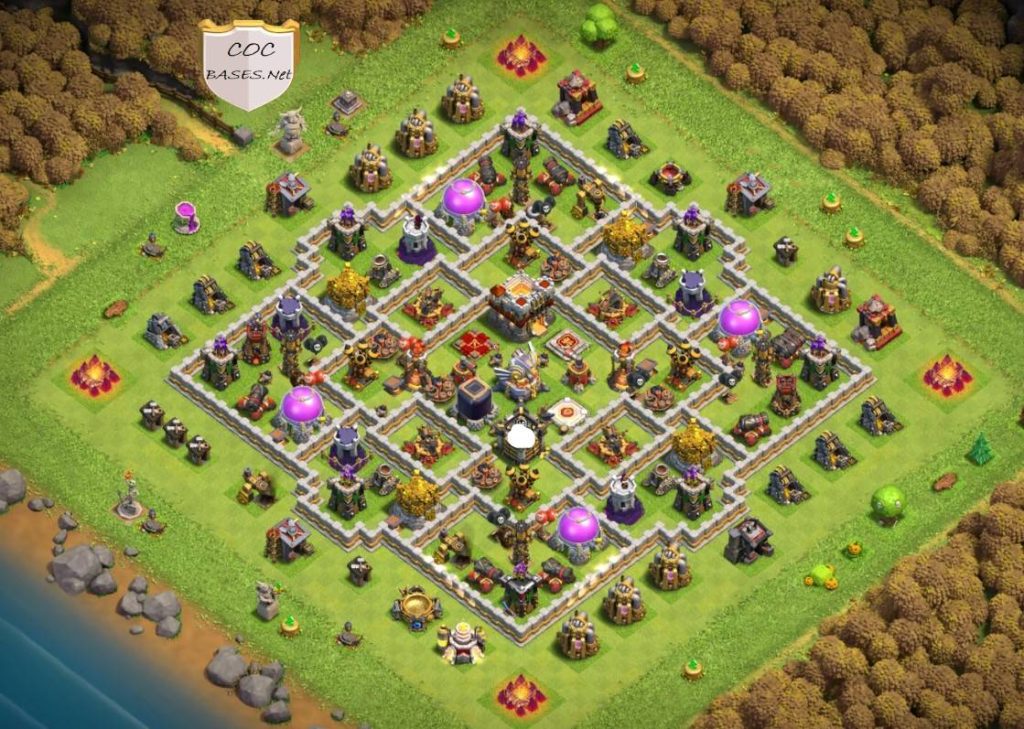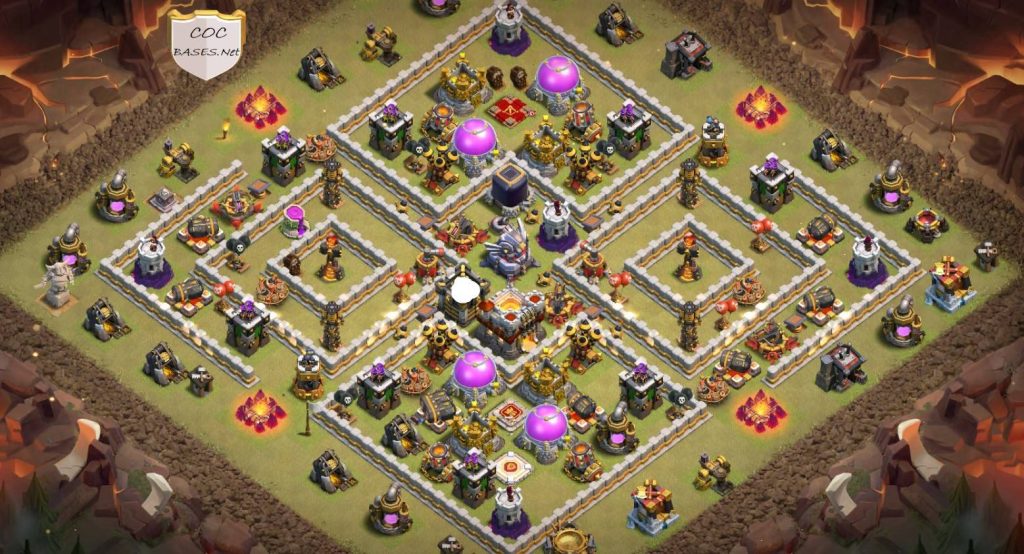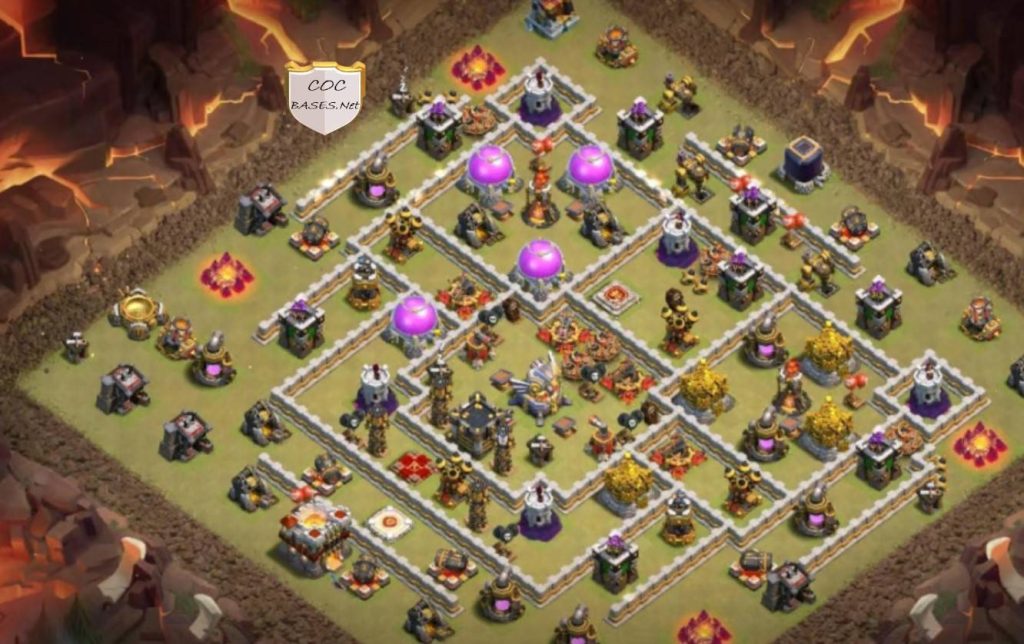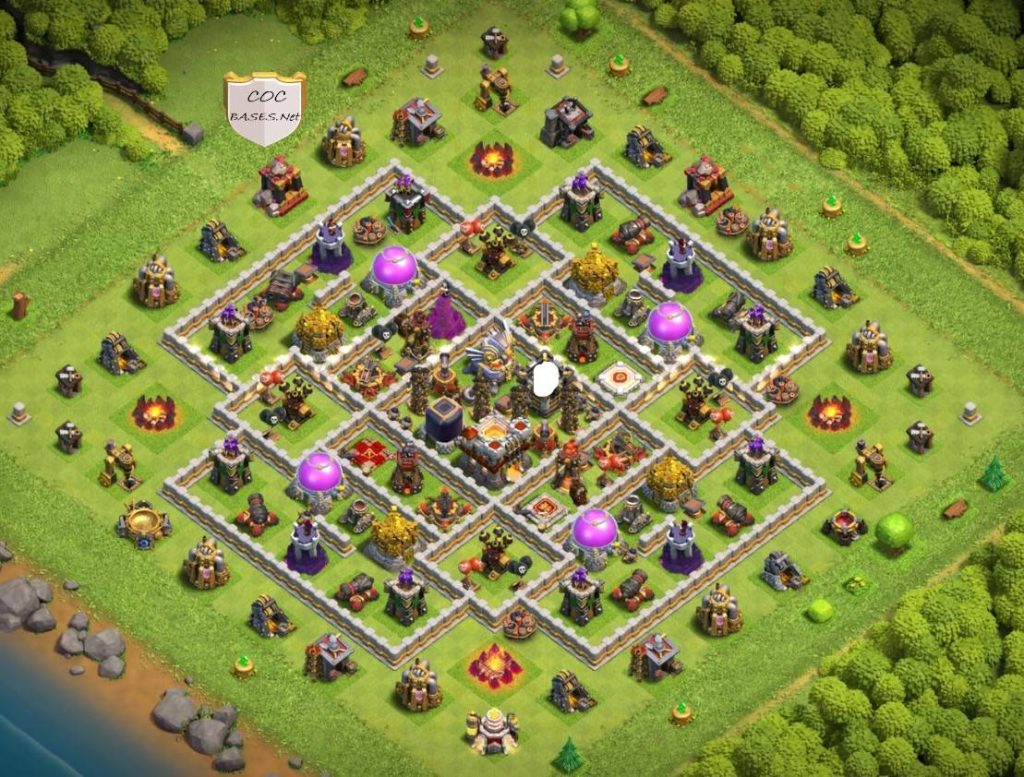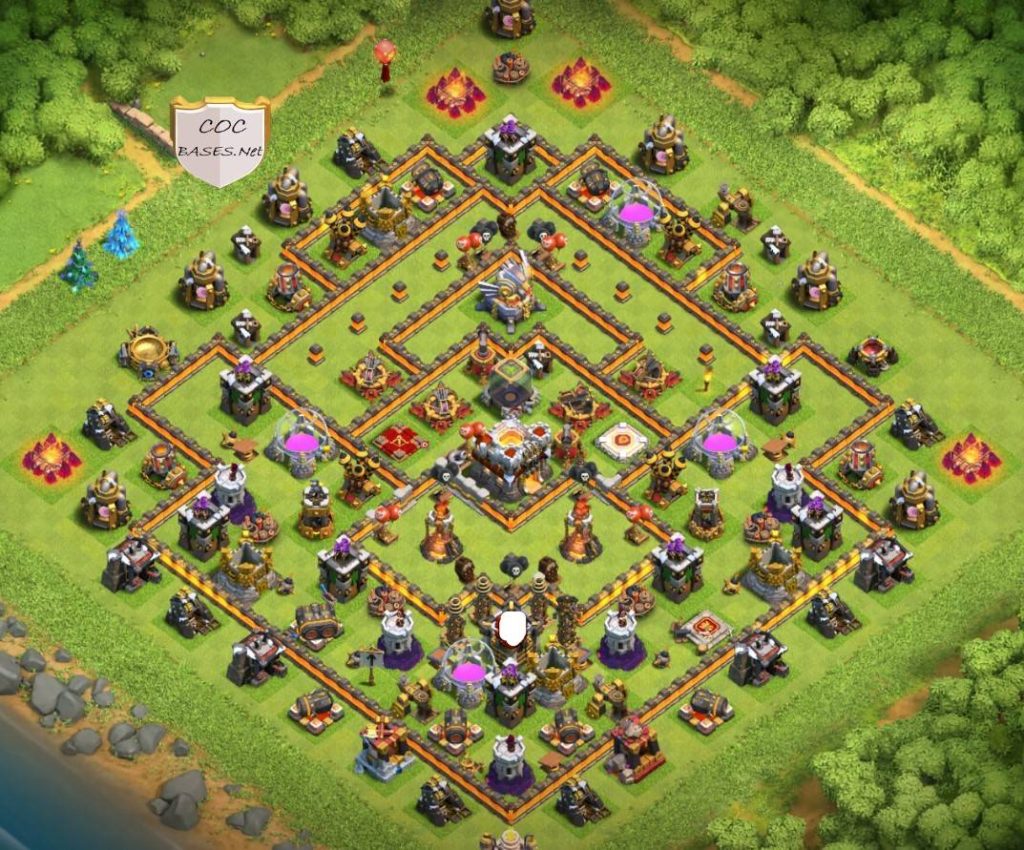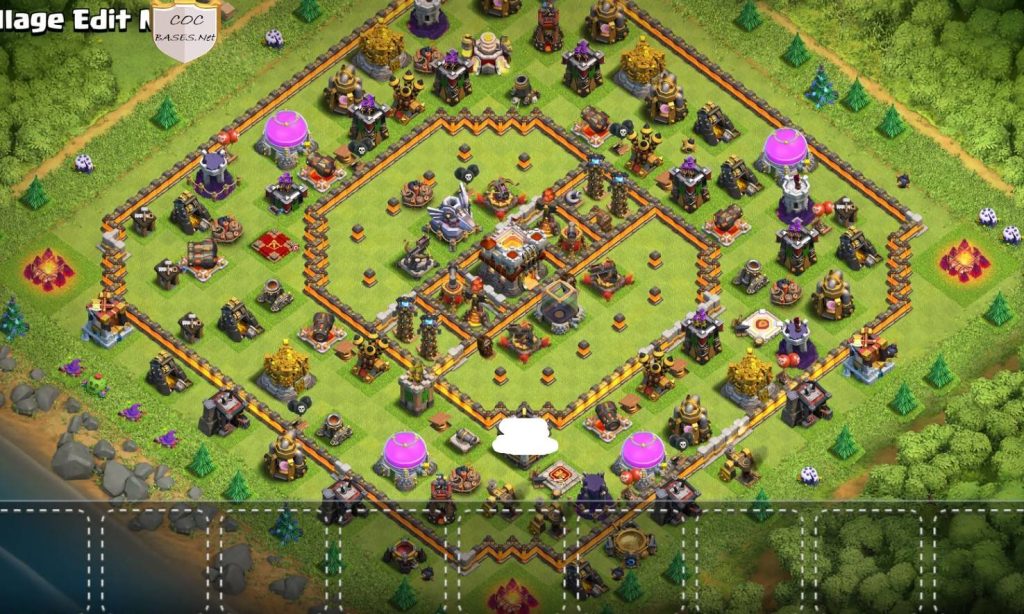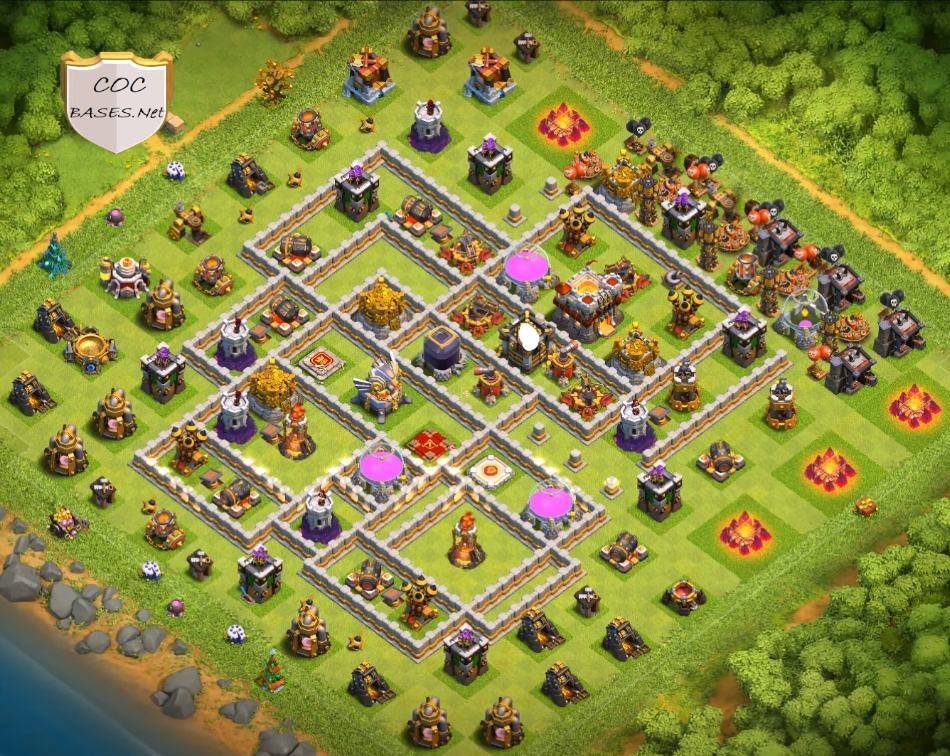 Best Town Hall 11 Defense Farming Base
In this th11 base layout, more compartments can be seen as compared to the previous one. More compartments mean the entrance is strong and will make it harder for opponents to enter the clan. The town hall and resource tower are centralized, packed from both sides with a heavy army. Some of the resource towers, collectors, defense towers, and army towers are distributed all over the clan.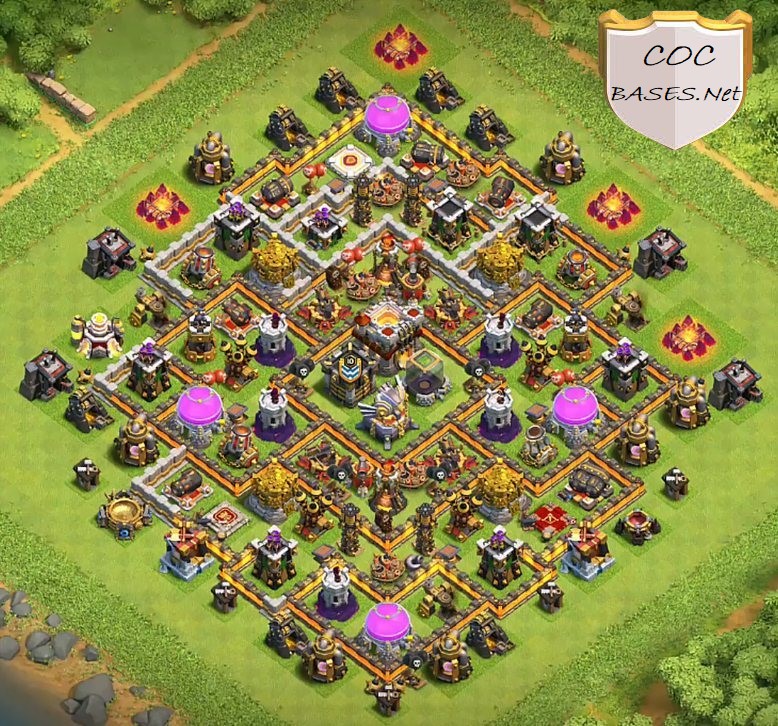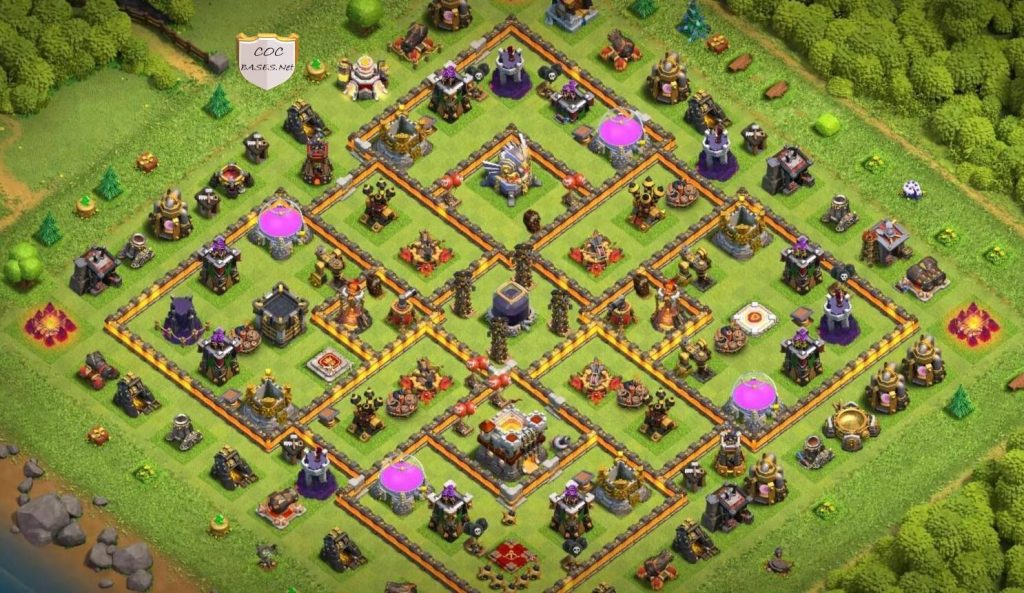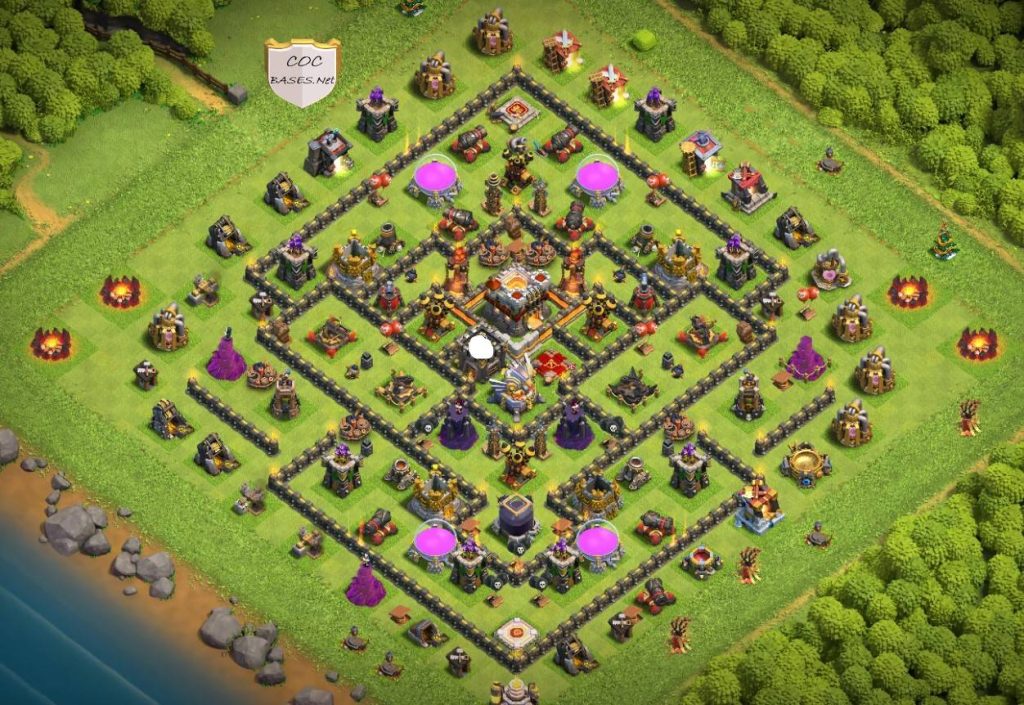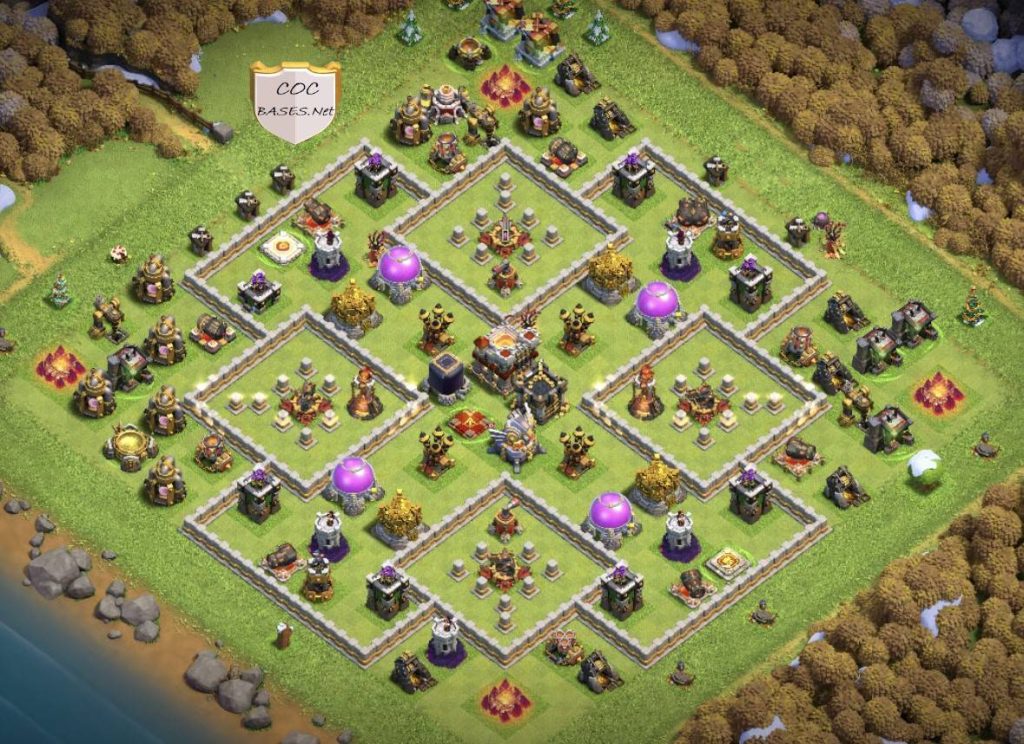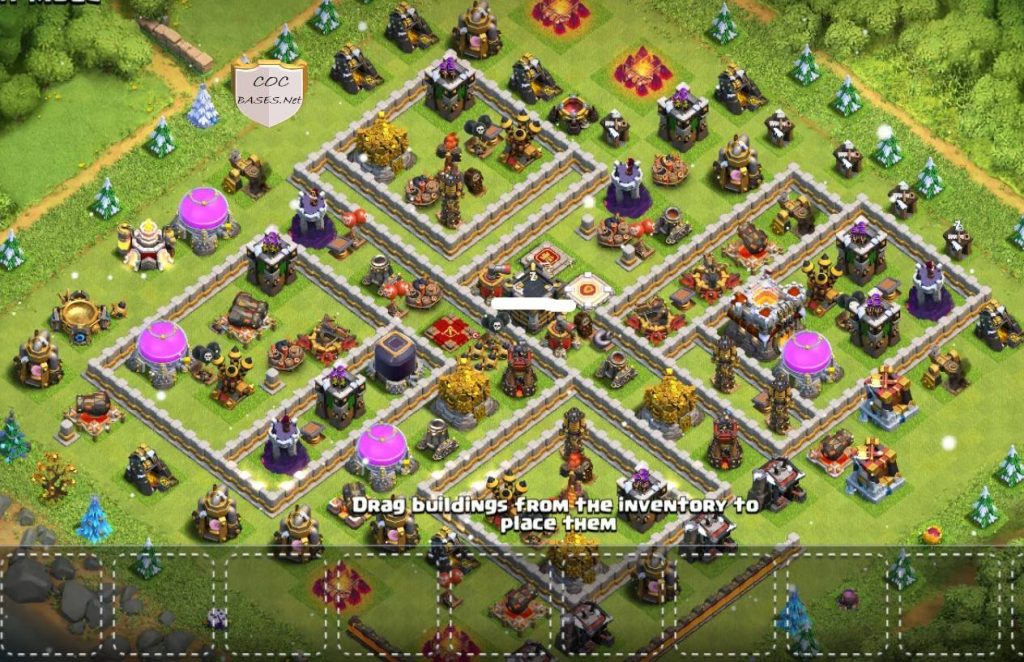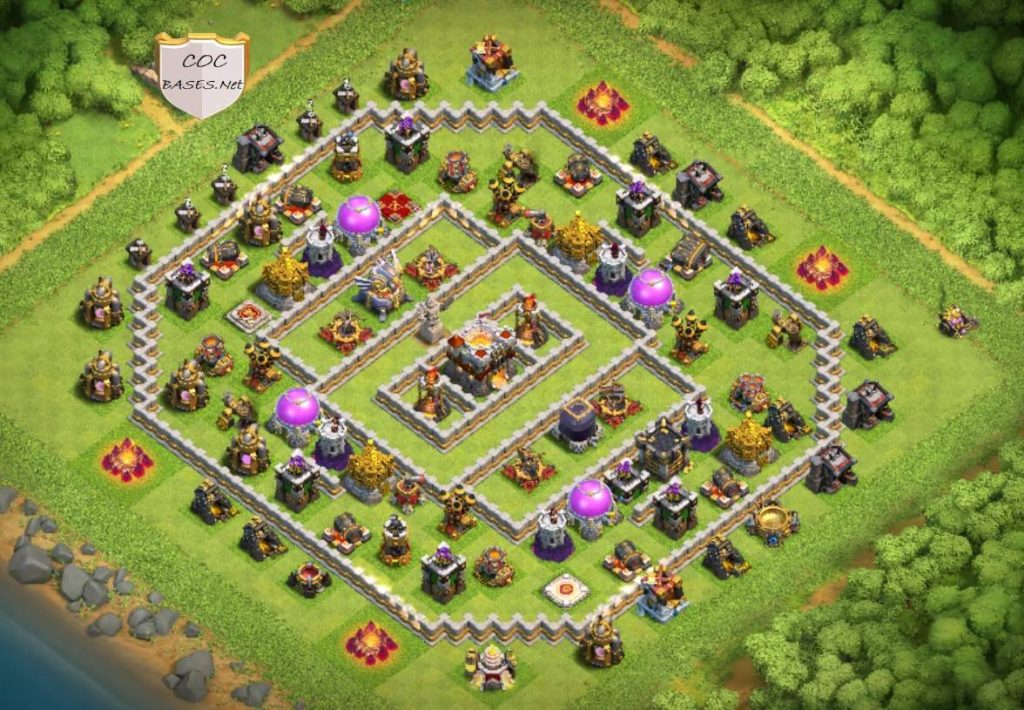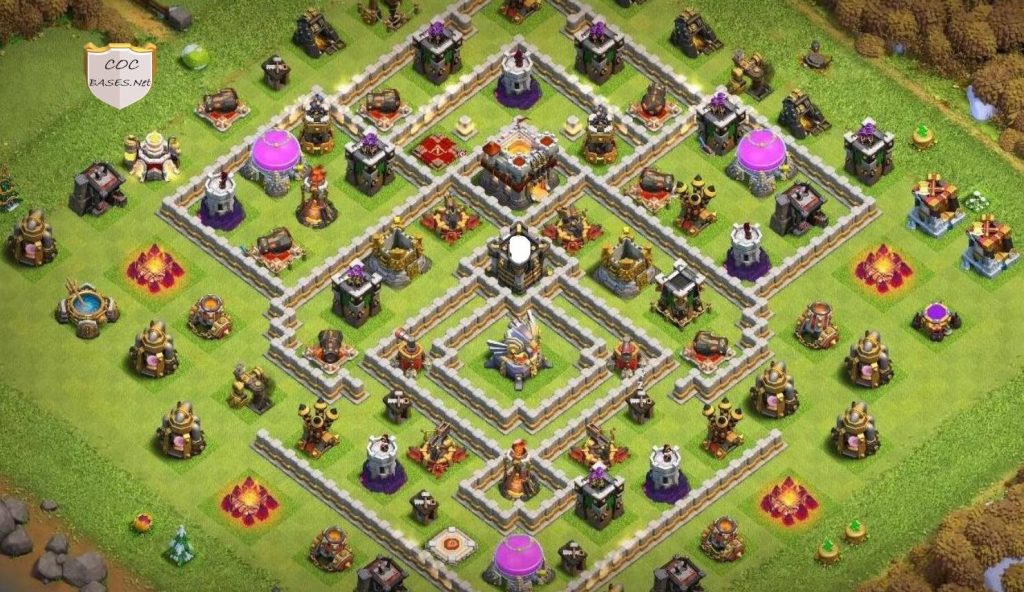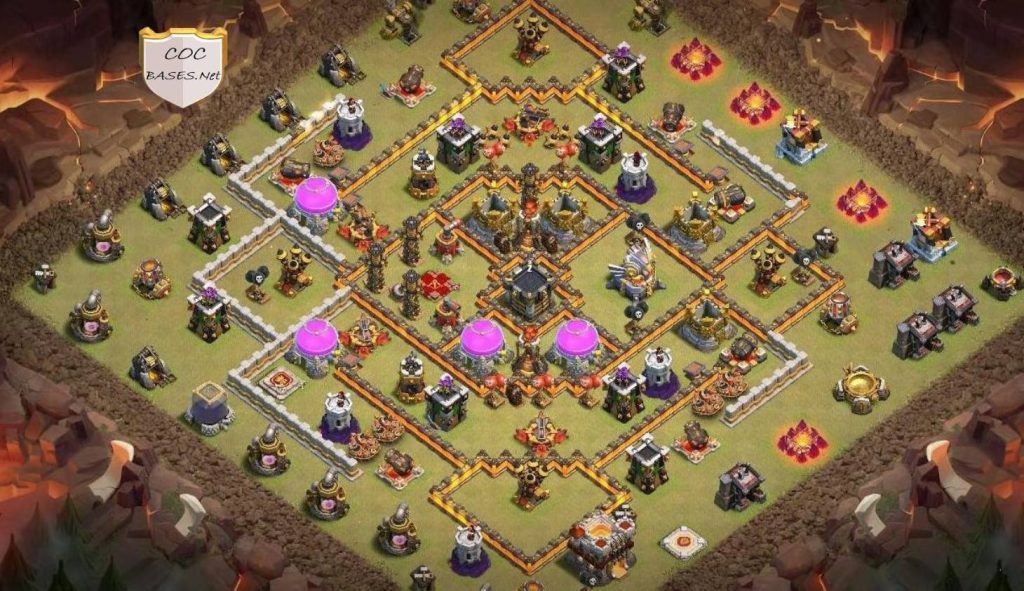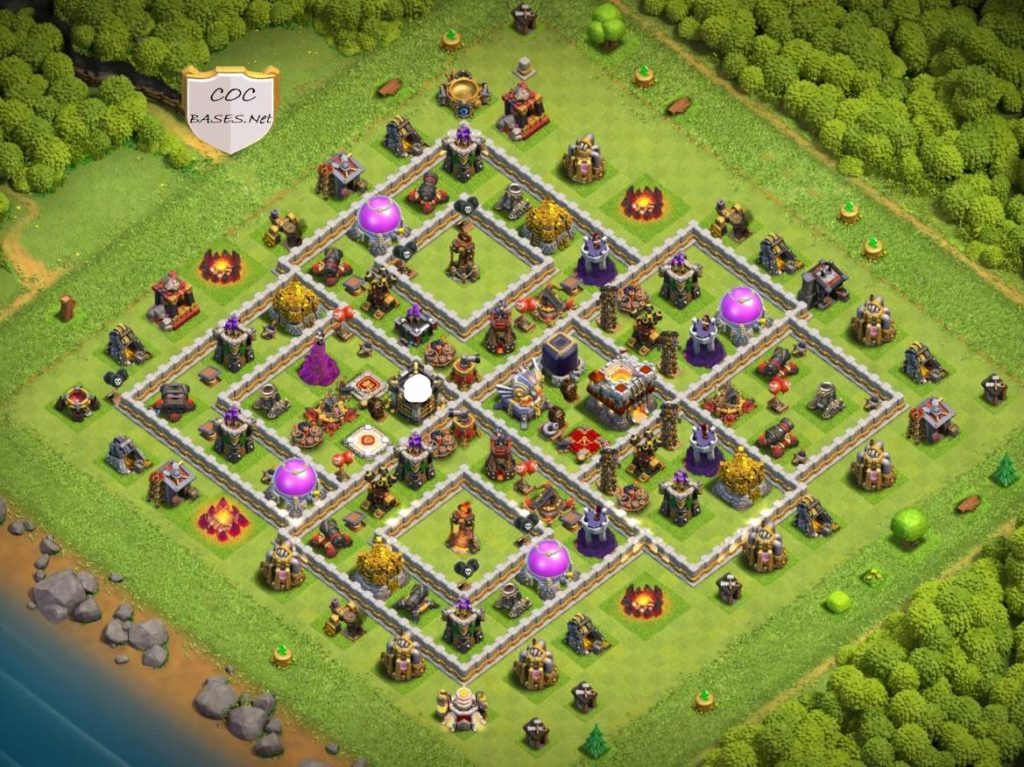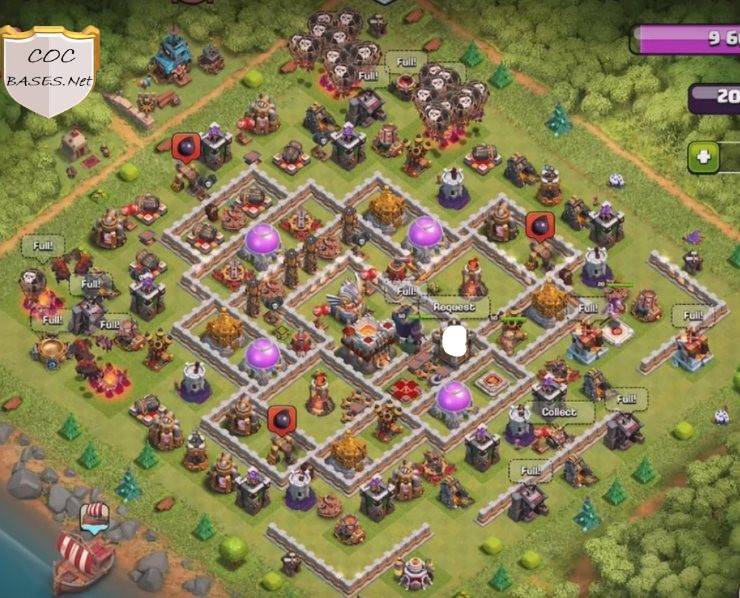 Farming Base Best TH11 Anti 3 Star
In a farming base, it is very important to save your resources from attackers. The same strategy can be seen in this TH11 farming base layout, the town hall is centralized with resource towers and TH11 archer queen alter.
Some of the resources are placed in the outer layer of the clan but with a heavy army. The heavy army contains X-Bow, Wizard Tower, Cannon, and Archer Tower. All the defense, army, resources, and other buildings are distributed equally all over the clan.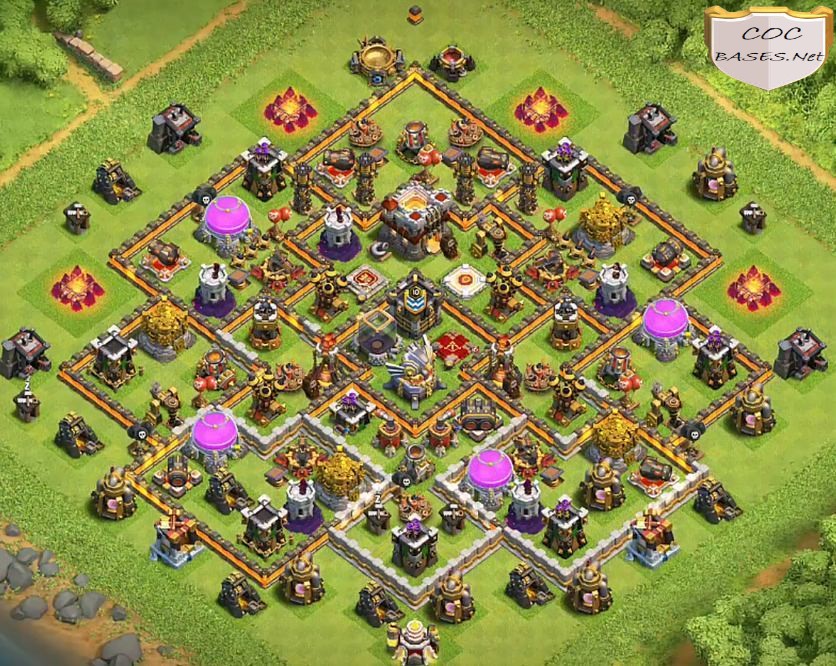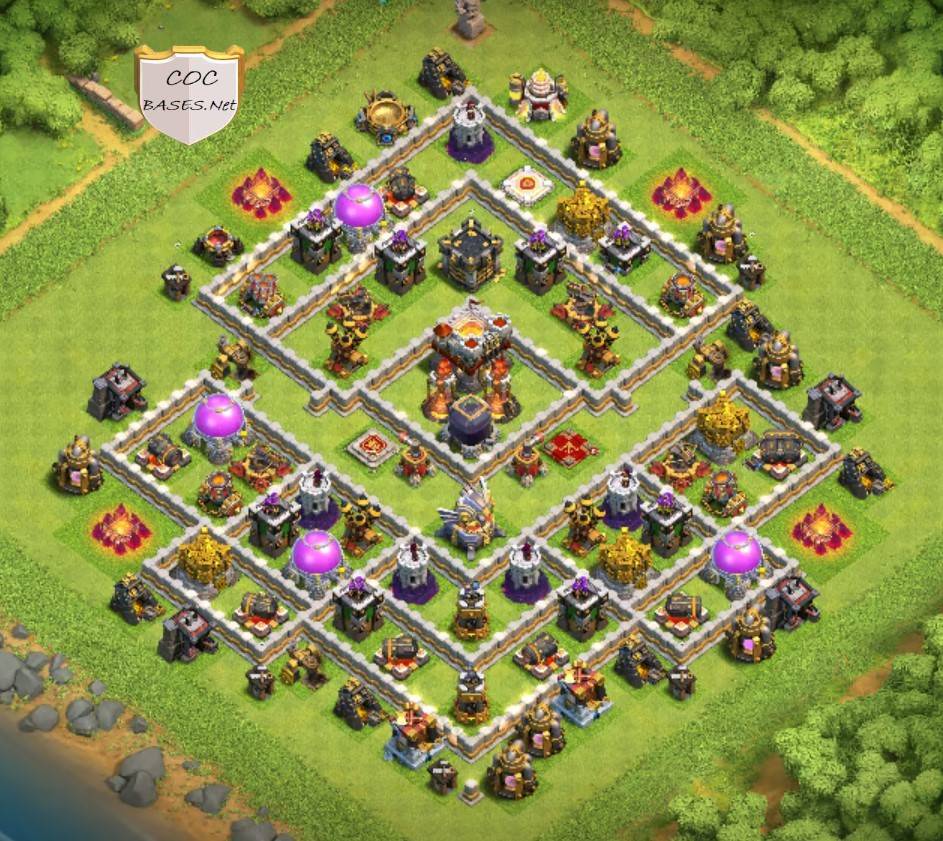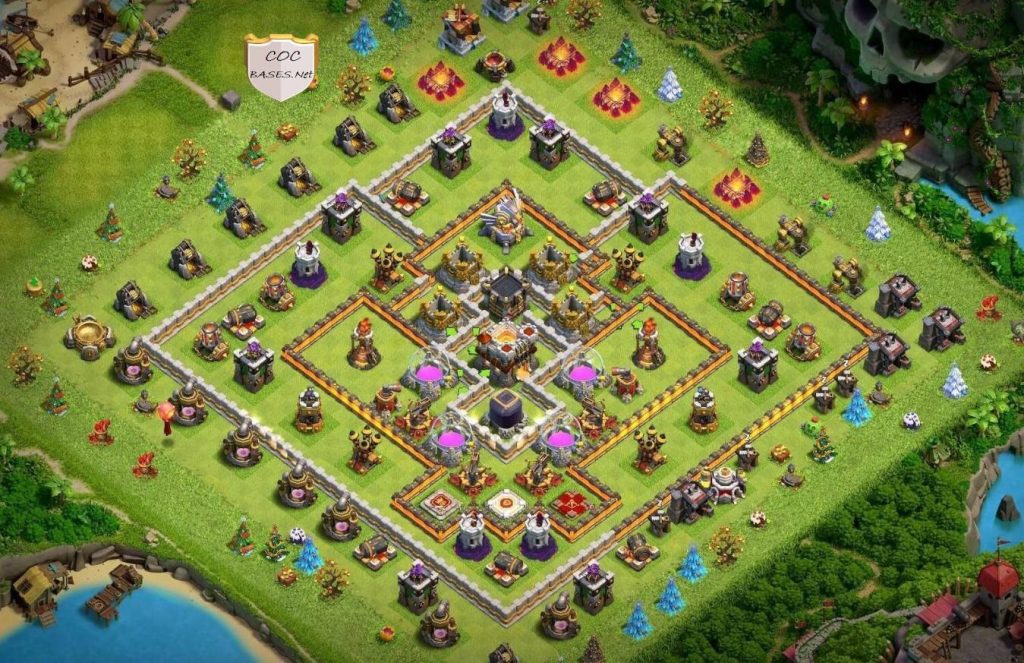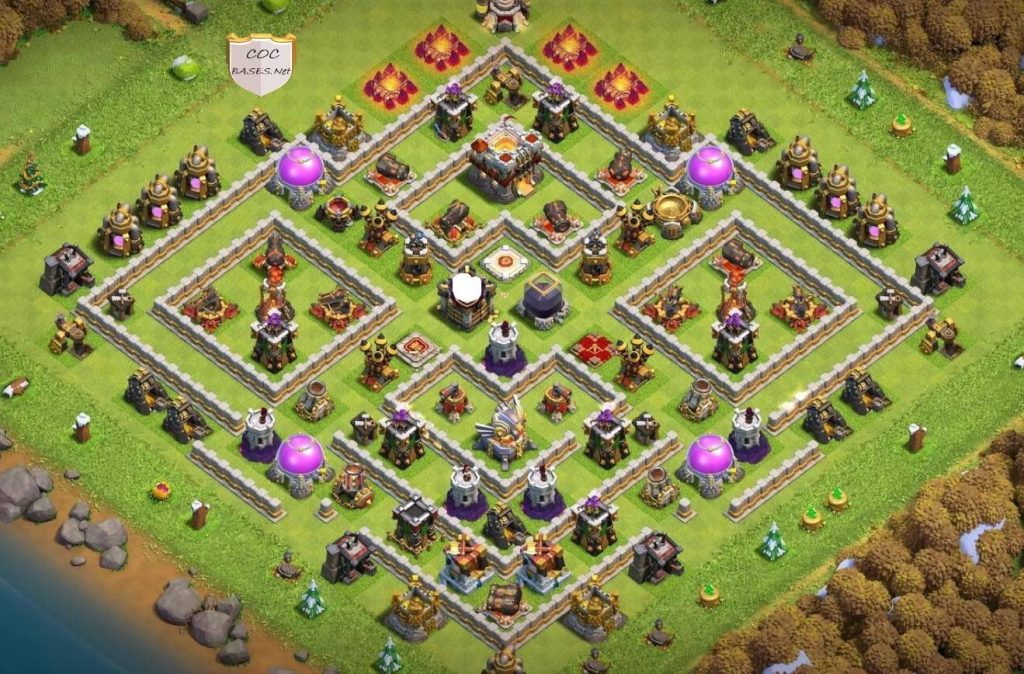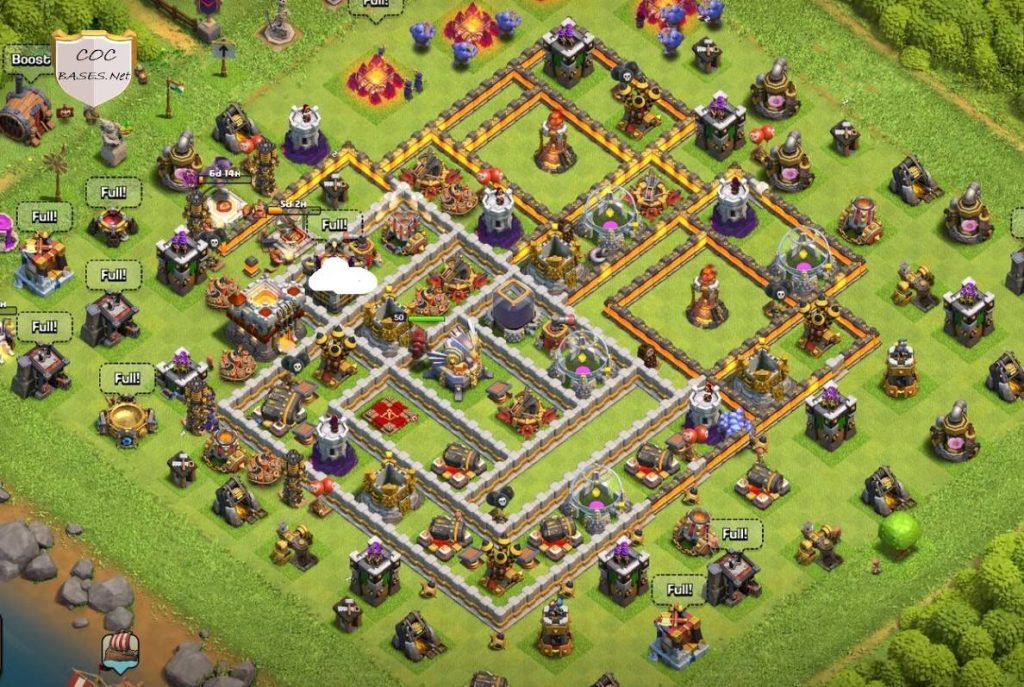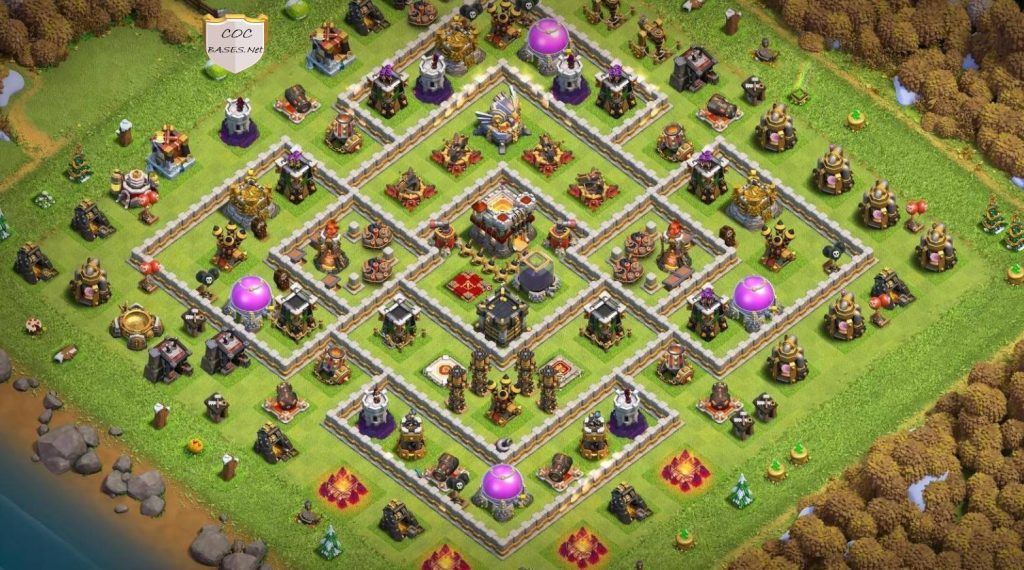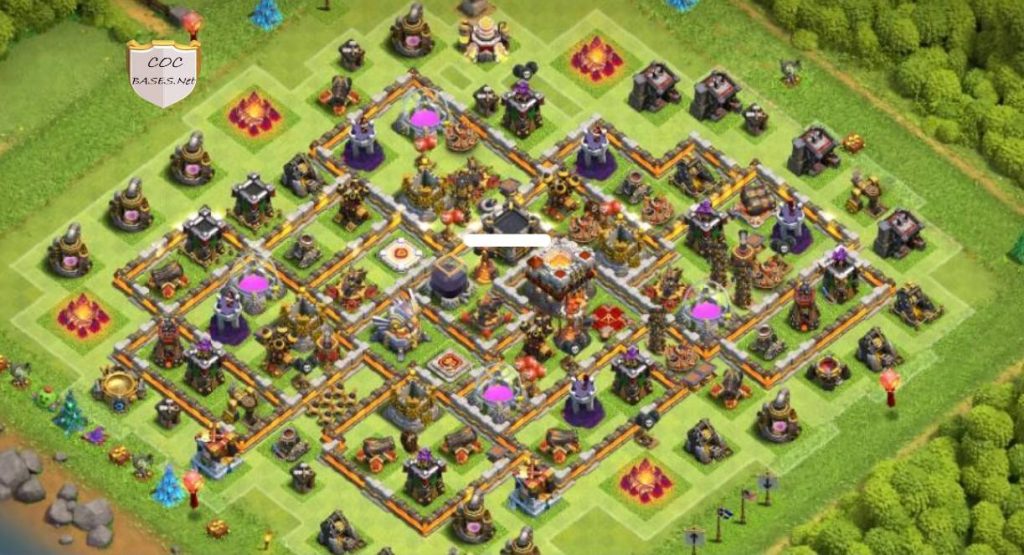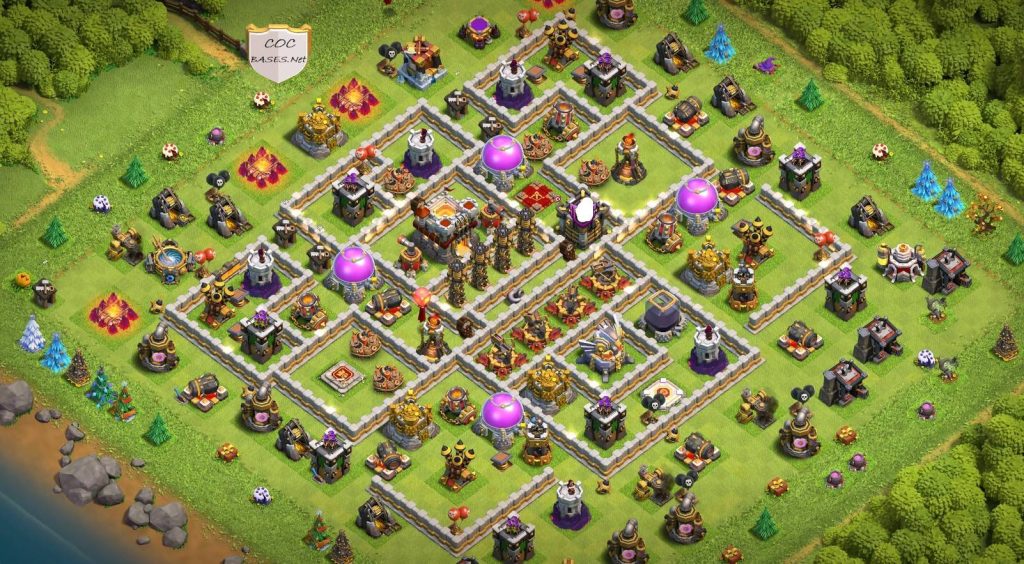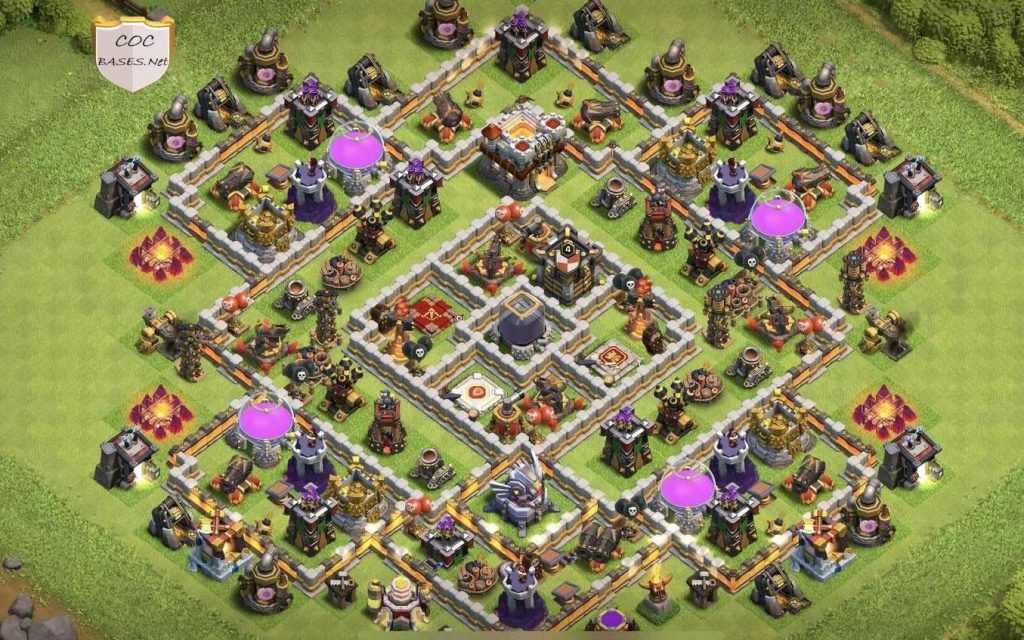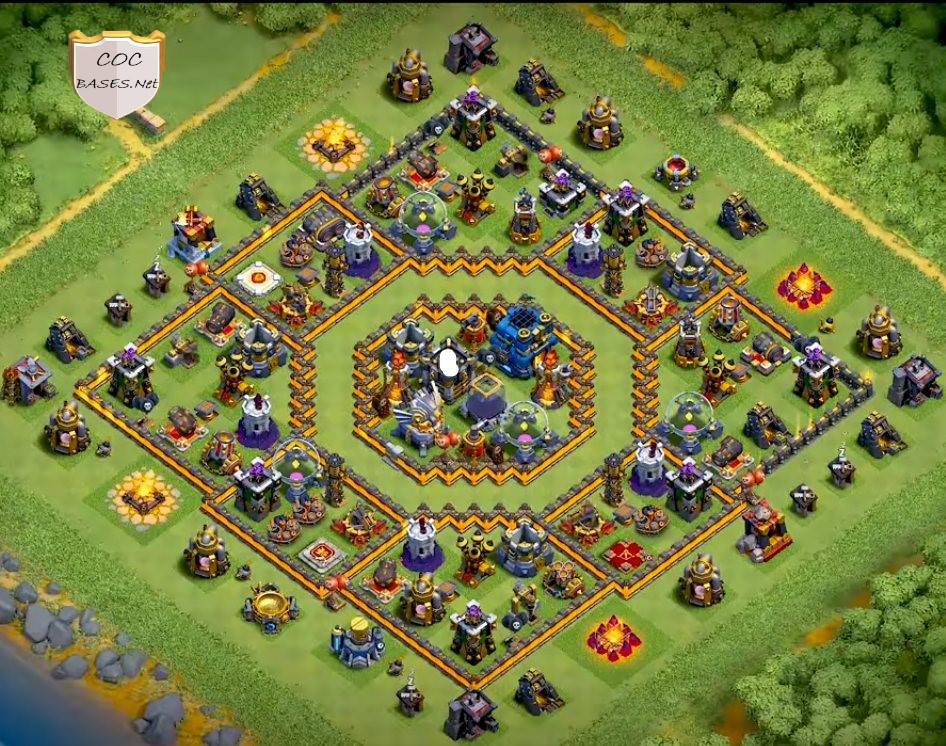 Clash of Clans Town Hall 11 Farming Layout Copy Link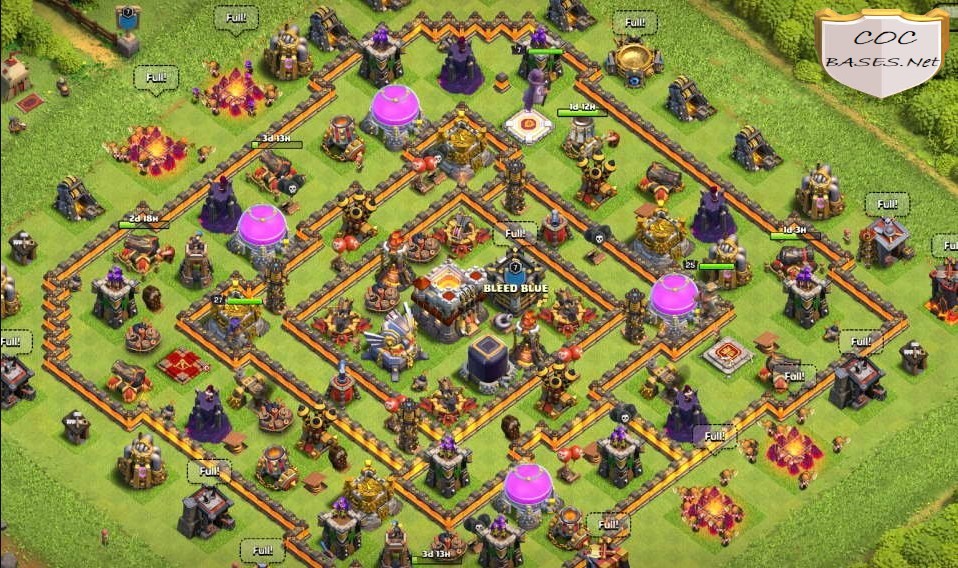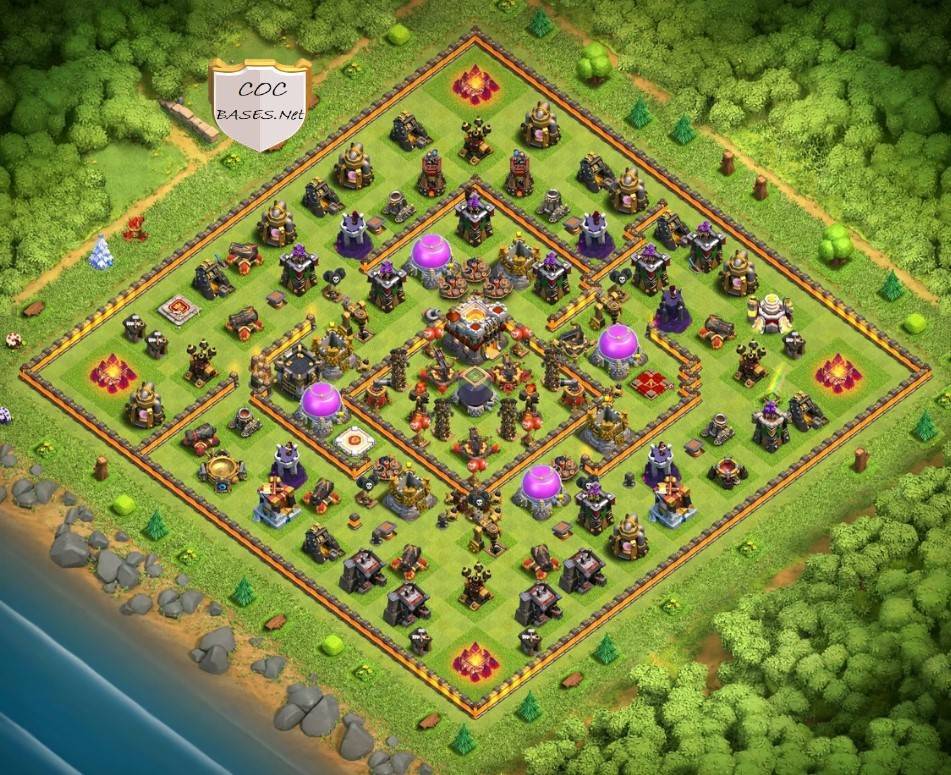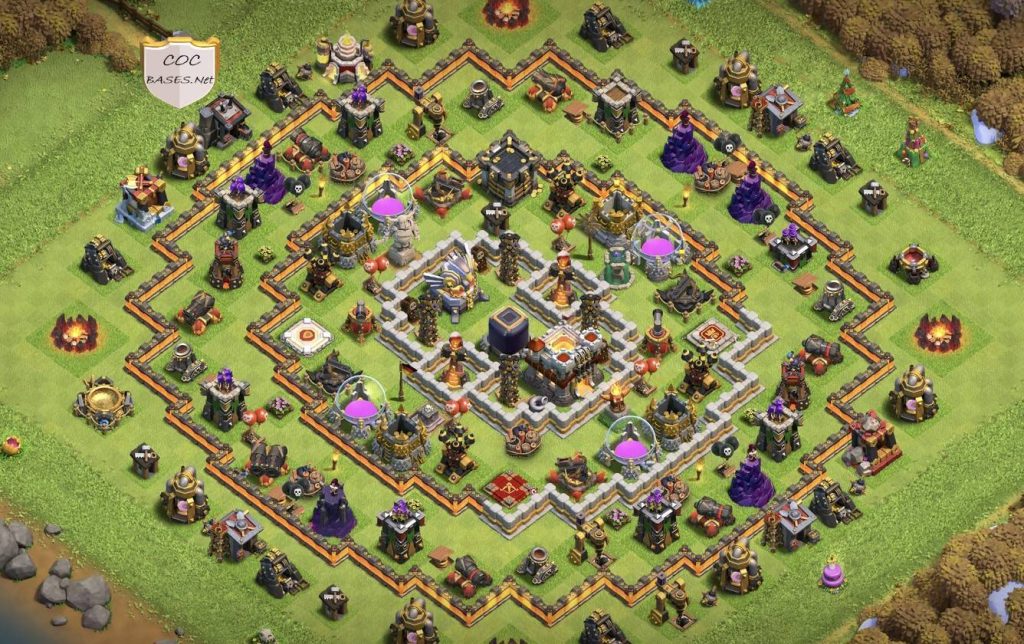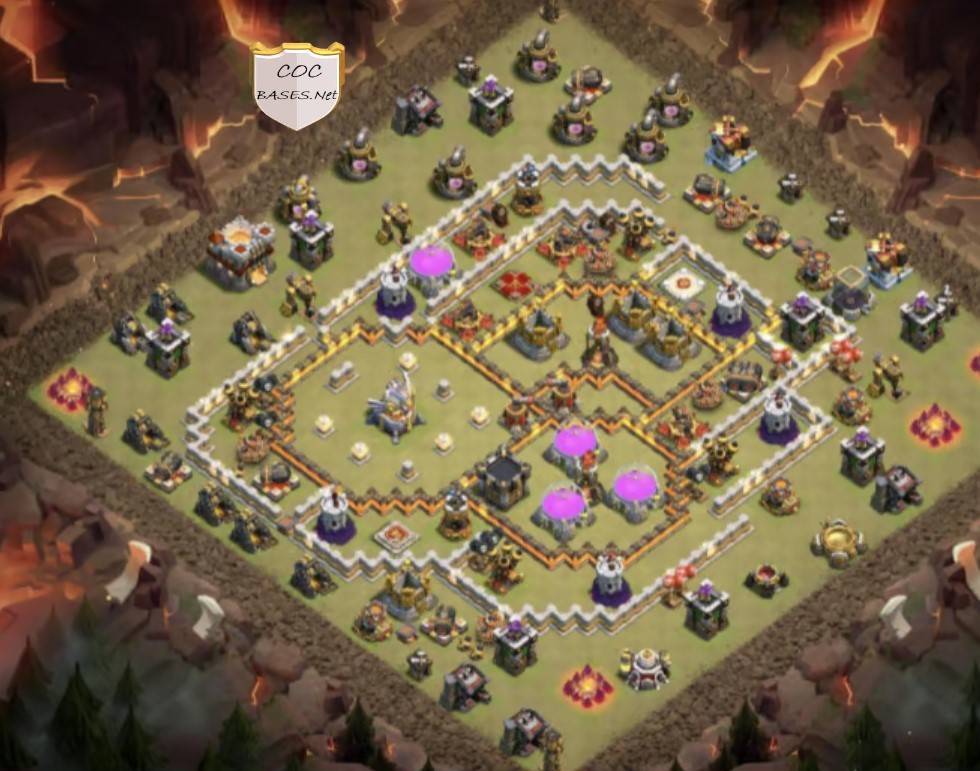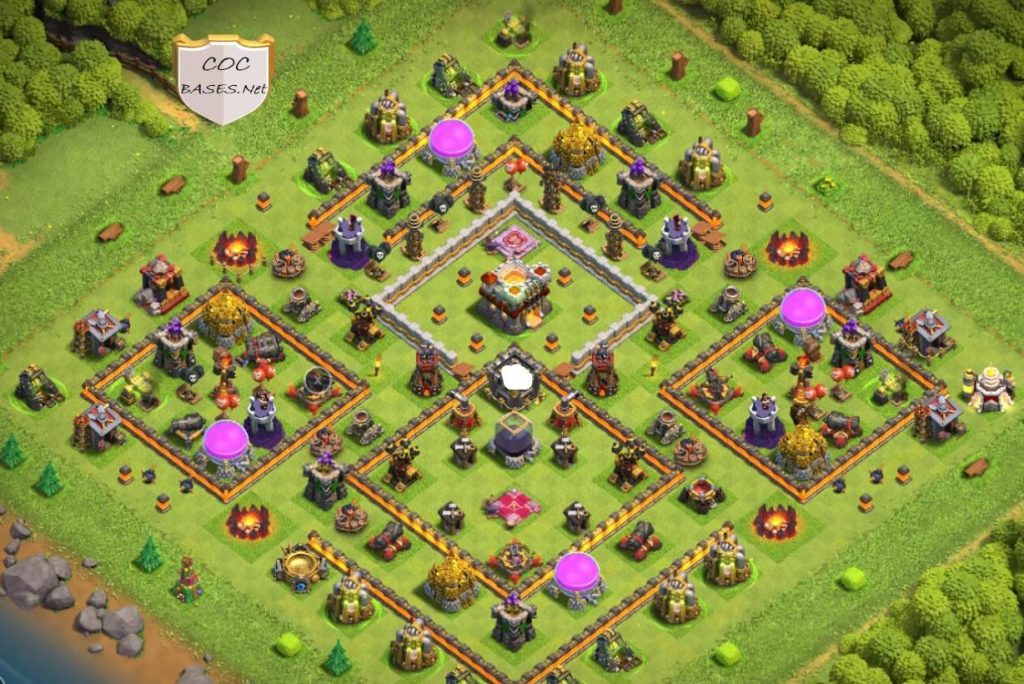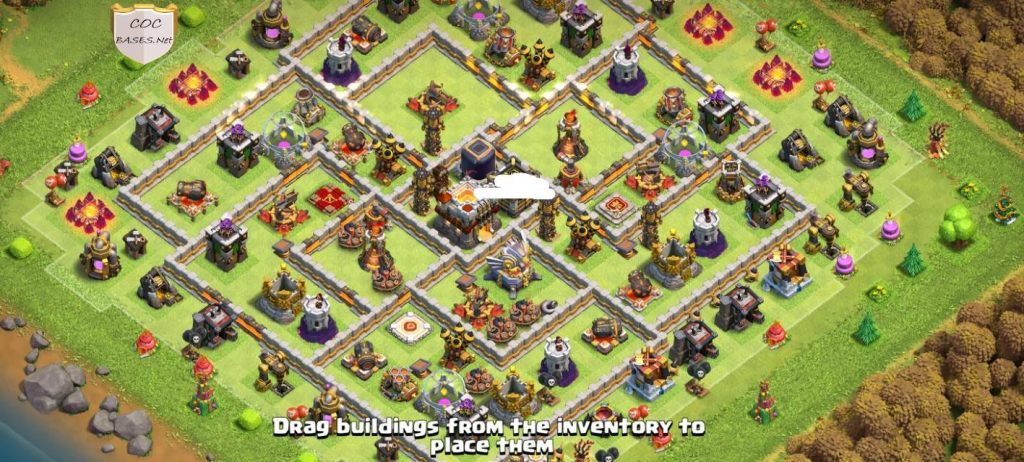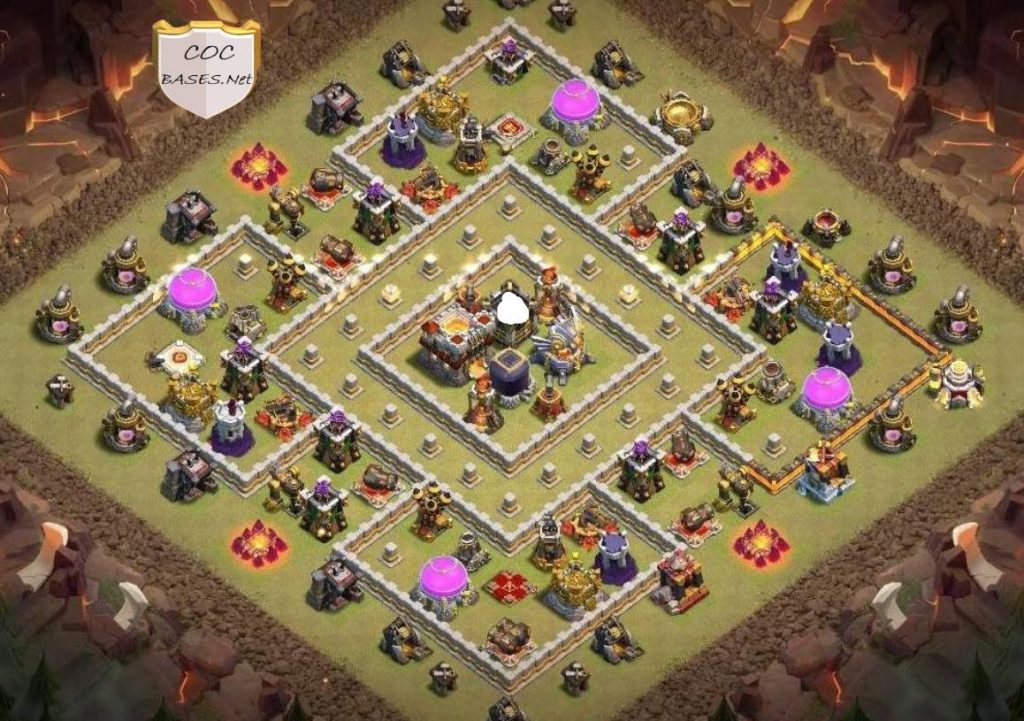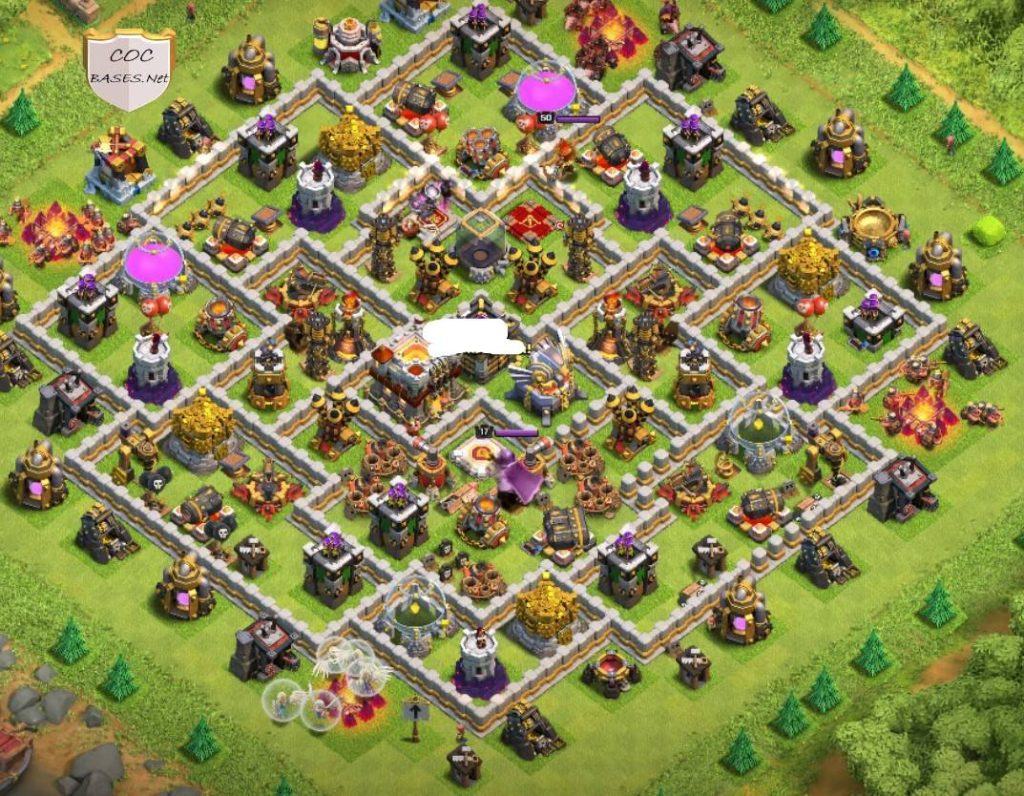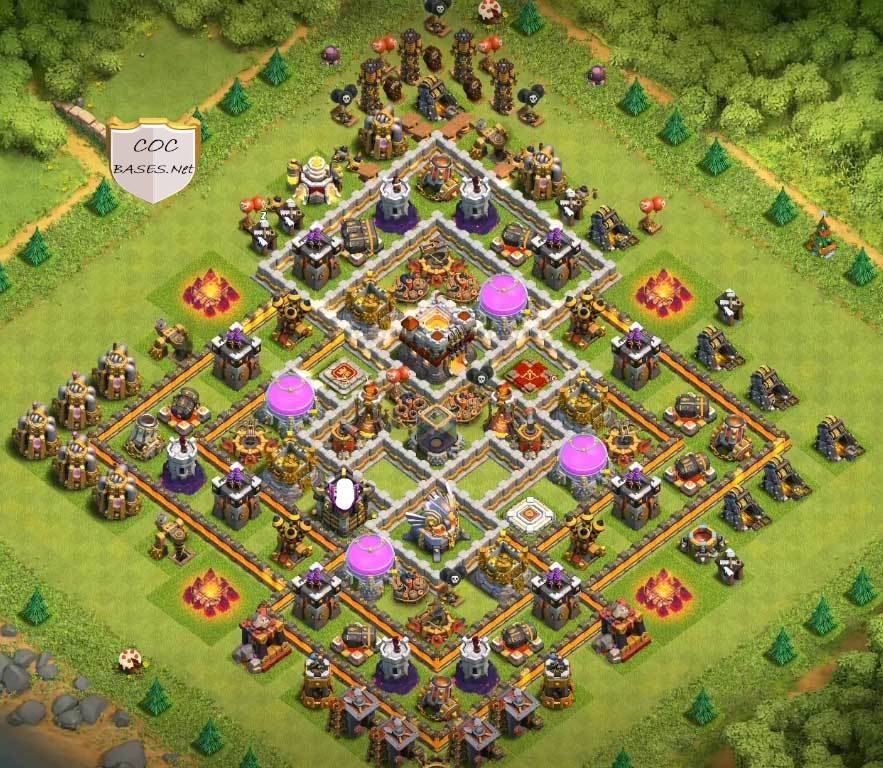 COC Town Hall 11 Farming Base Copy Paste
In this base the center compartment is big containing Town Hall, eagle artillery, TH11 archer queen alters, barbarian king alters, and resource towers. All these buildings are packed in a wall, surrounded by four sizes with same-sized compartments. These compartments contain resource towers, collectors, and air-defense towers. While some more layers are full of a heavy army containing archery, cannon, mortar, and x-bows.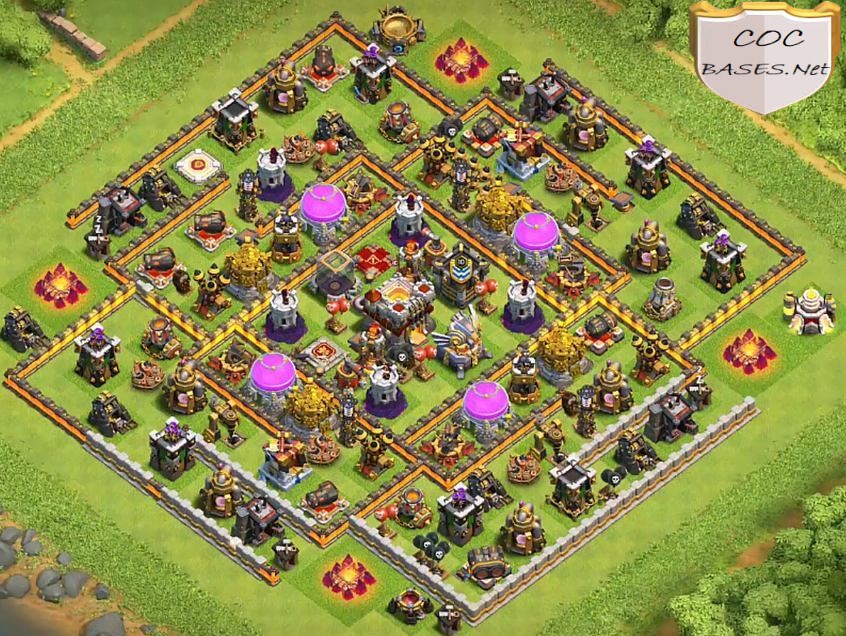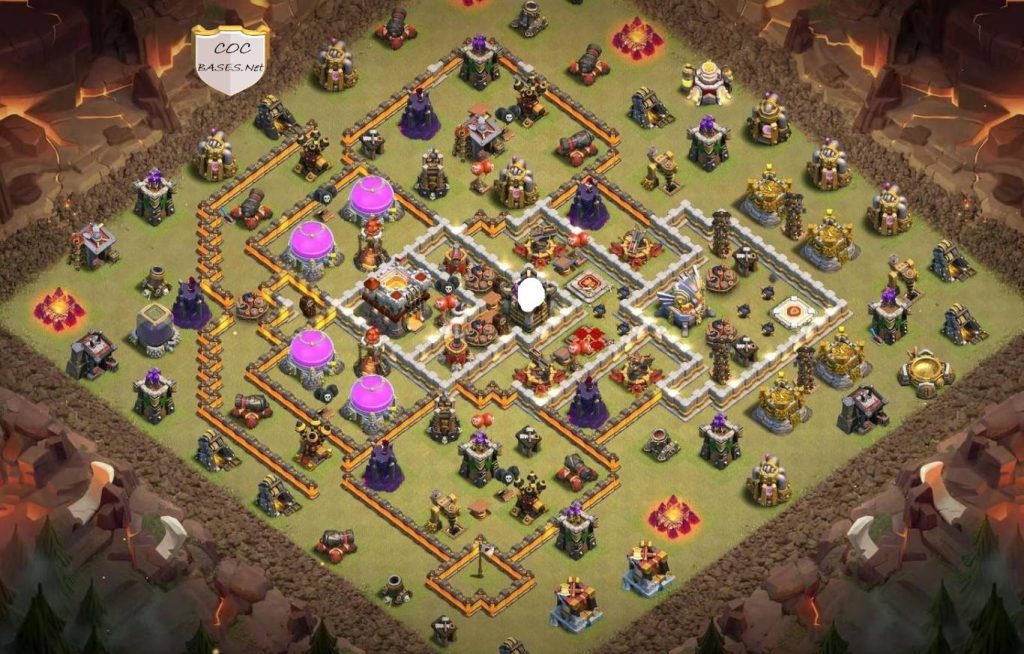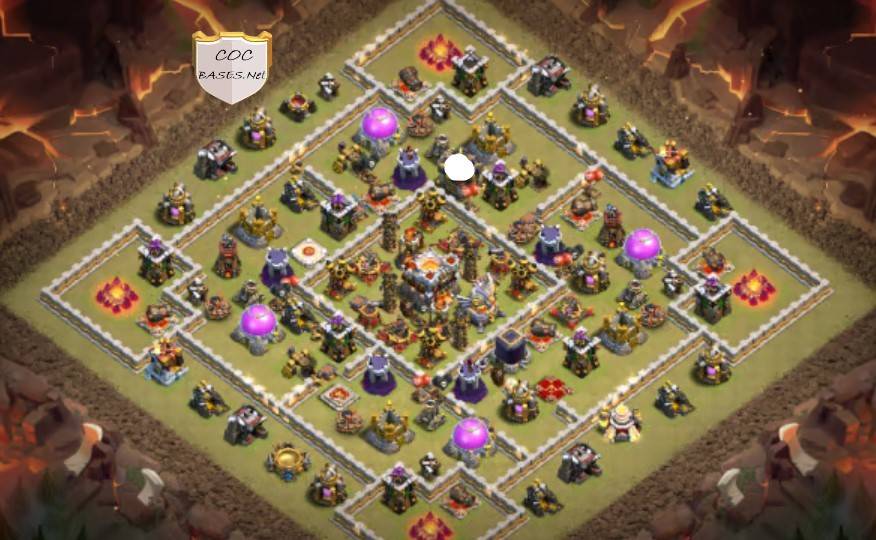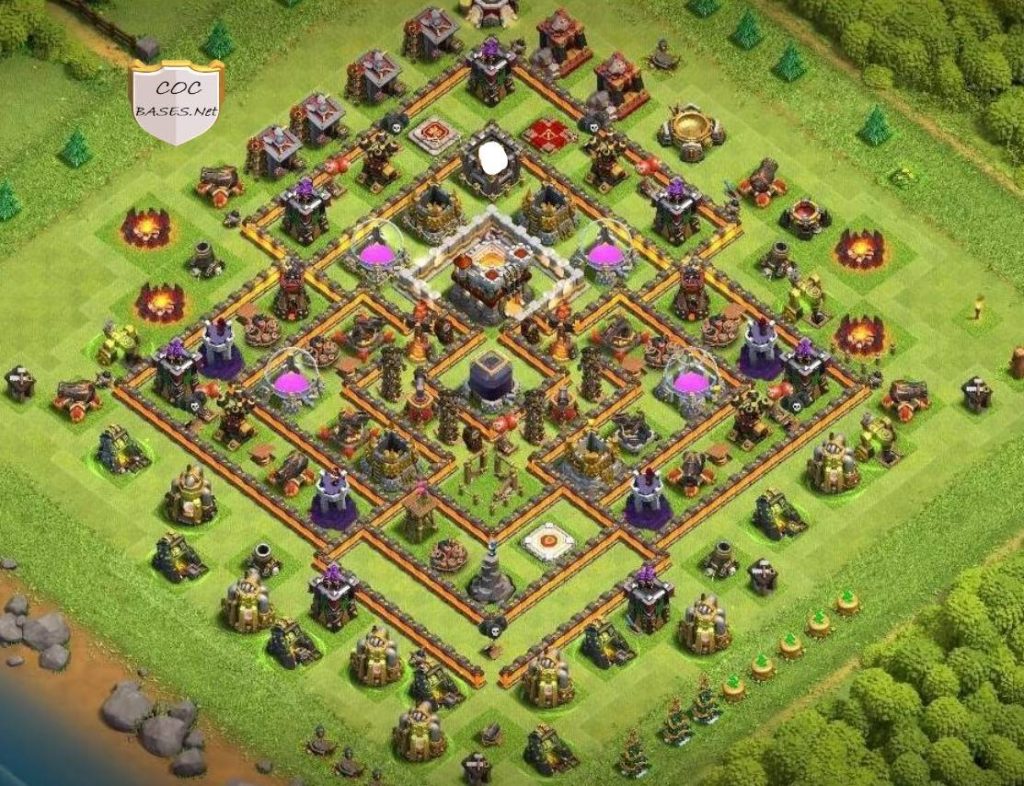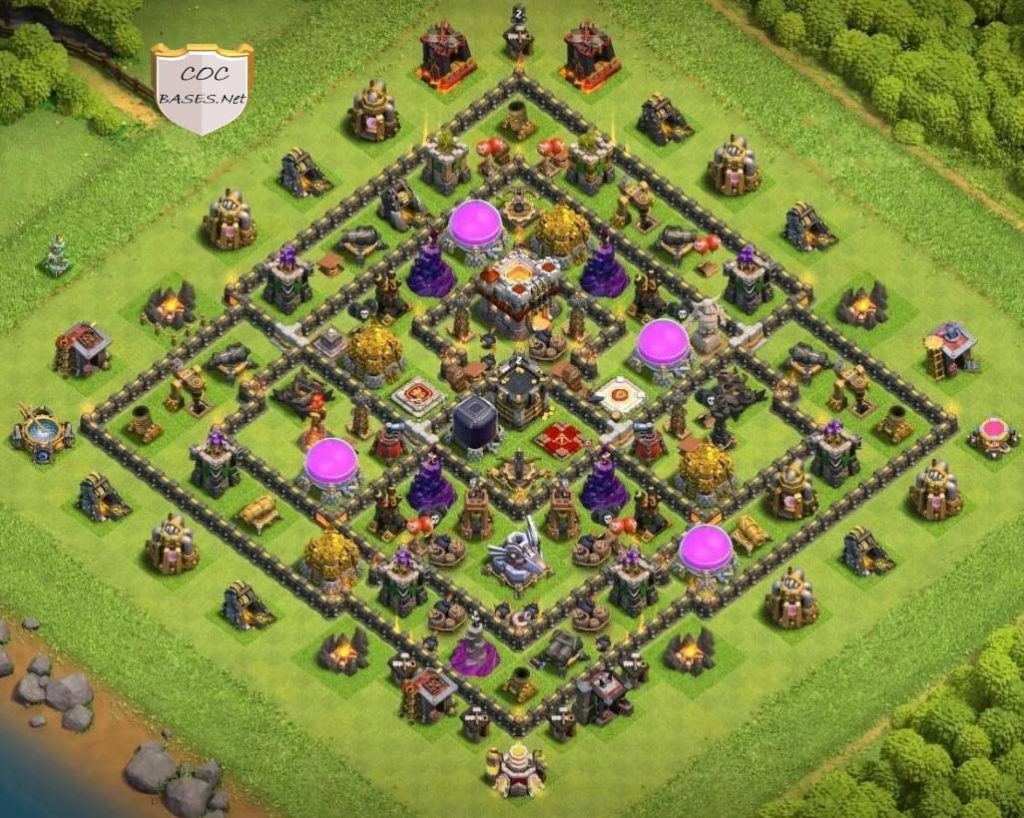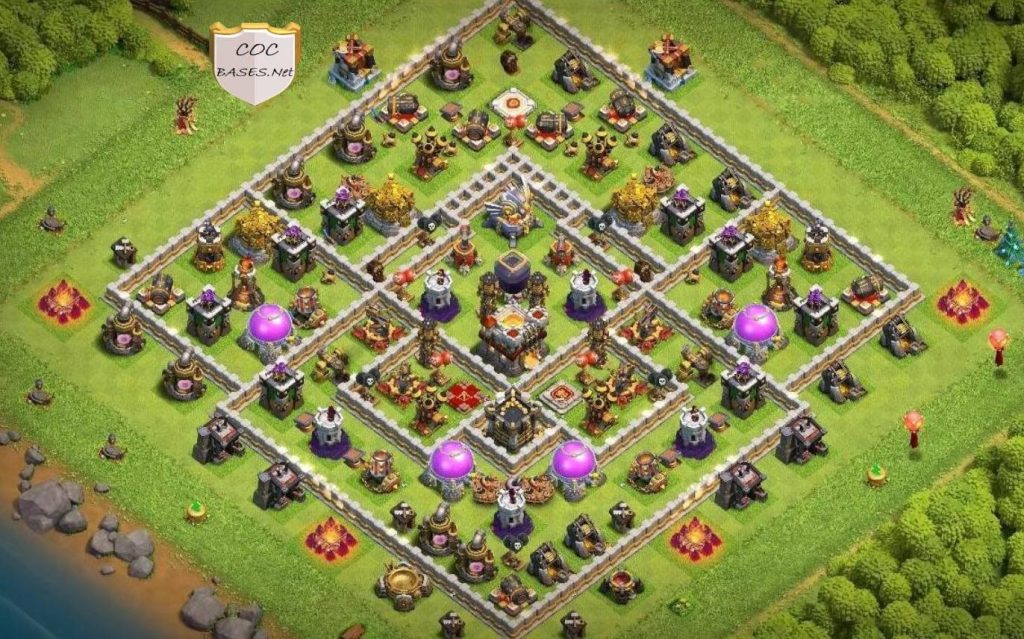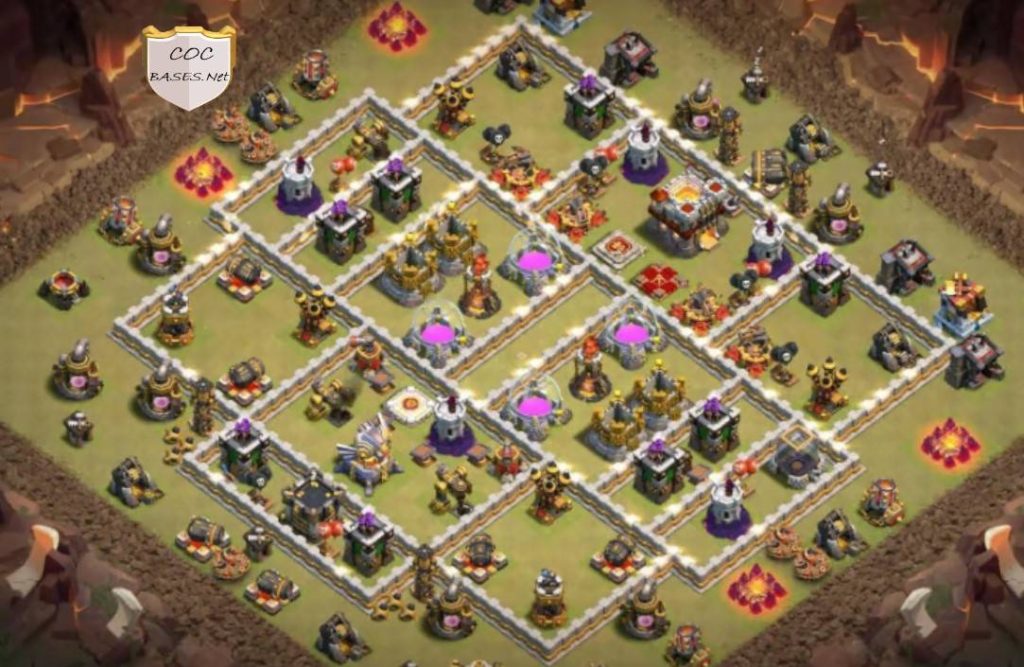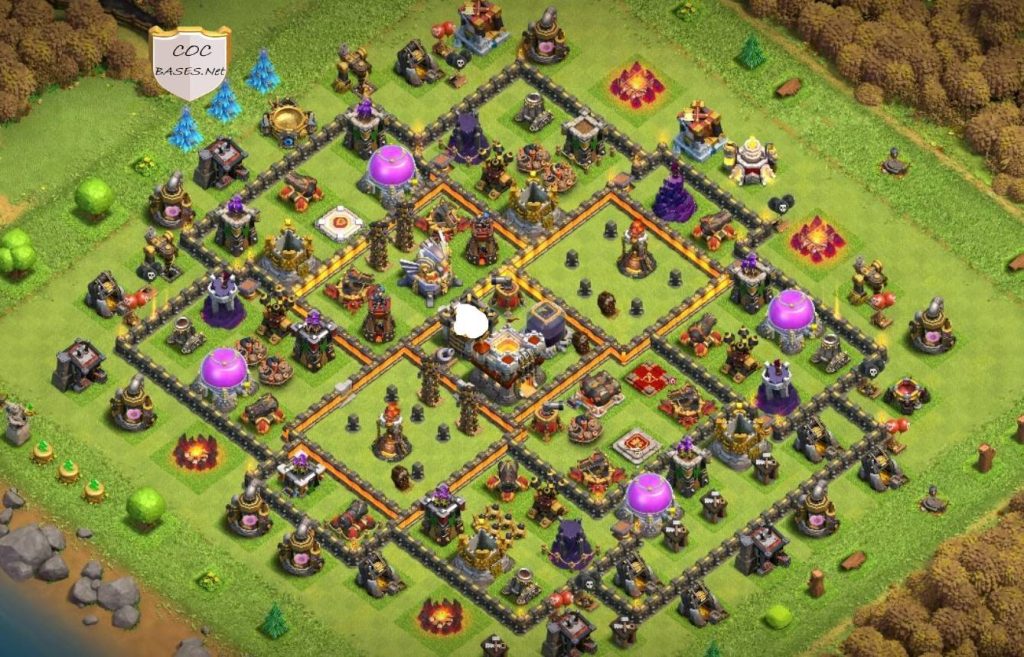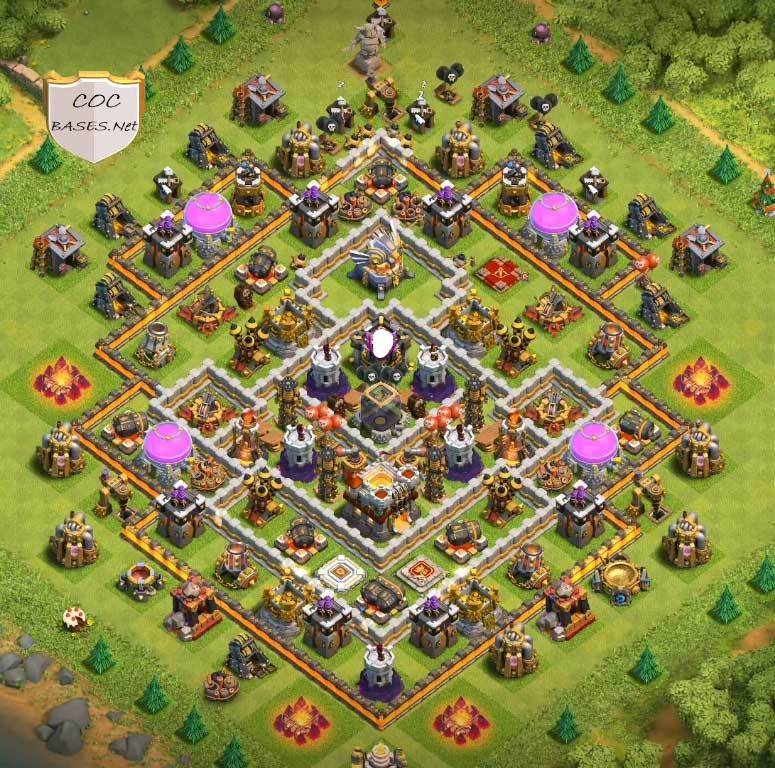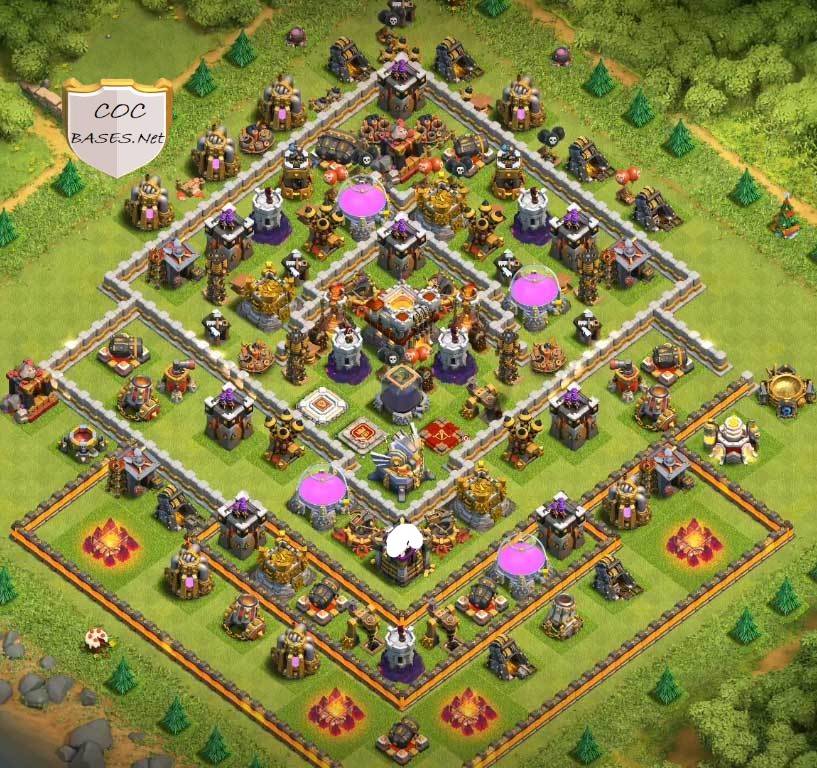 Gold and Elixir Protector Level 11 Link
To make more compartments, most players use fewer hard walls for the protection of their clan. This strategy is good but by using harder walls, your TH11 farming base can be much stronger than usual. The town hall is centralized in one side compartment packed into the wall.
Outside the wall, the defense buildings and resource towers are placed with a heavy army. In one compartment eagle artillery is placed with archer queen alters. The defense towers, resource buildings, and army towers are equally distributed in all the clans for the protection of troops.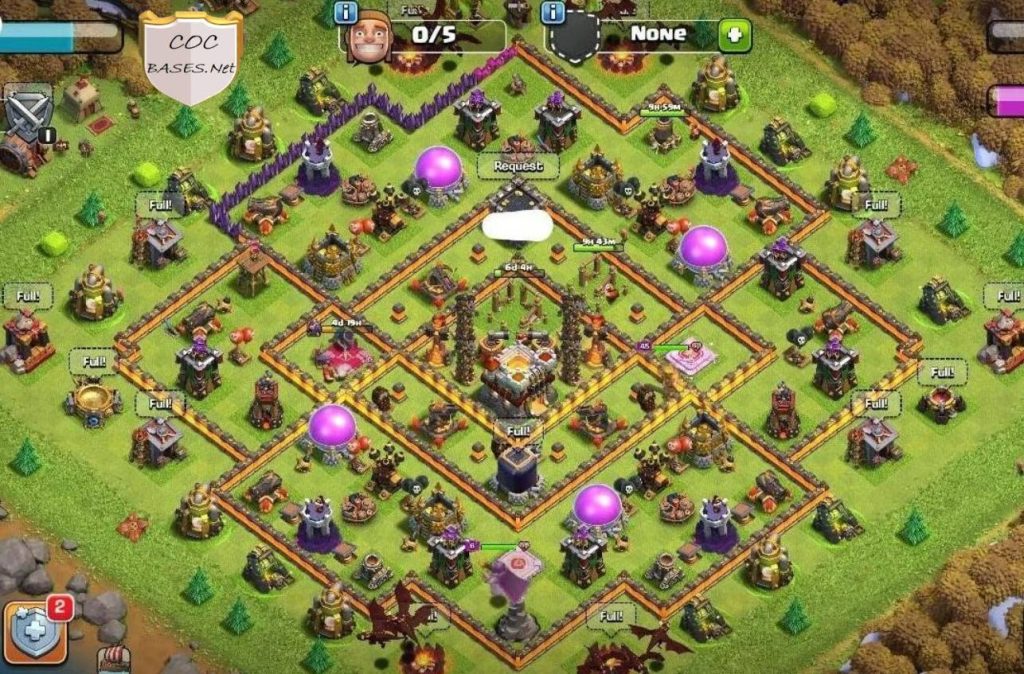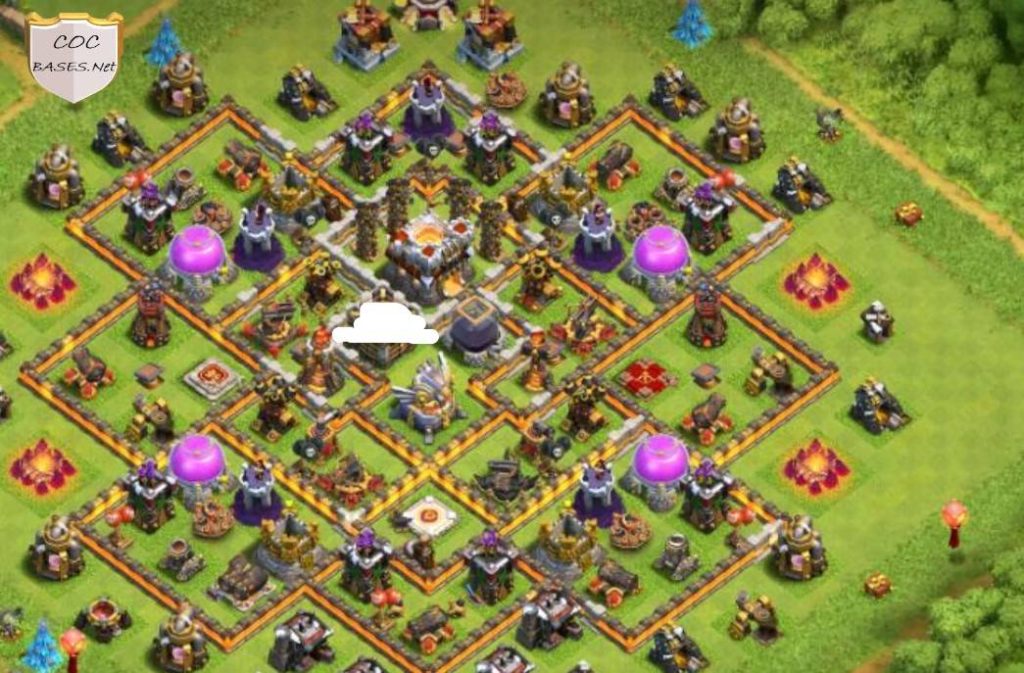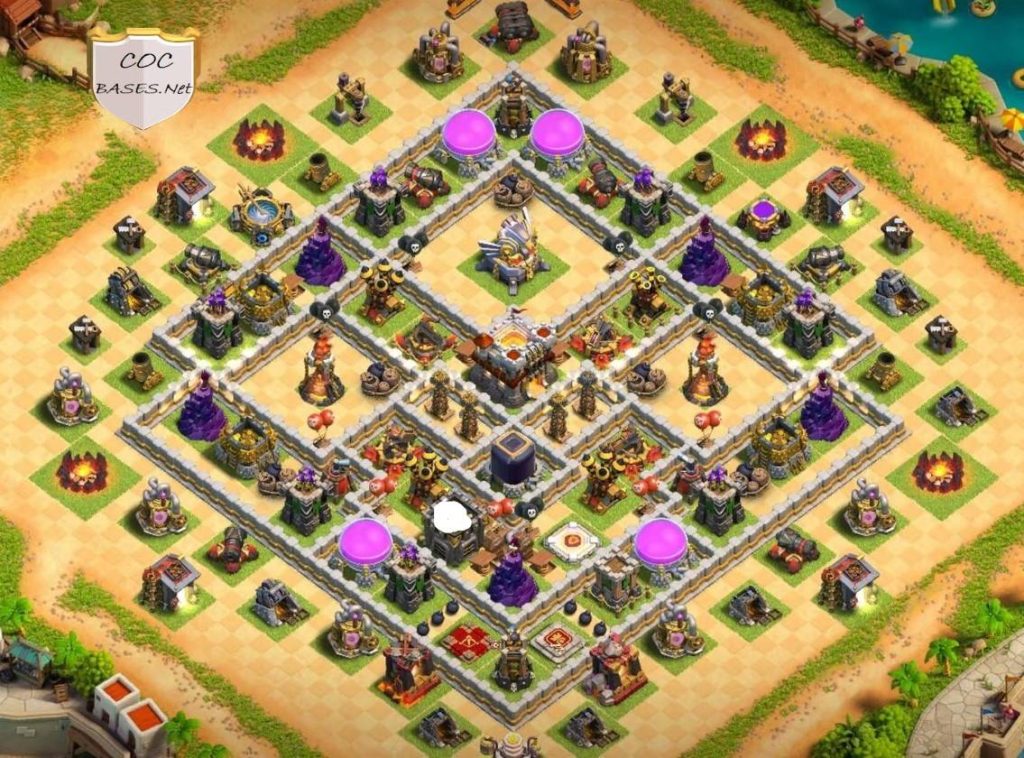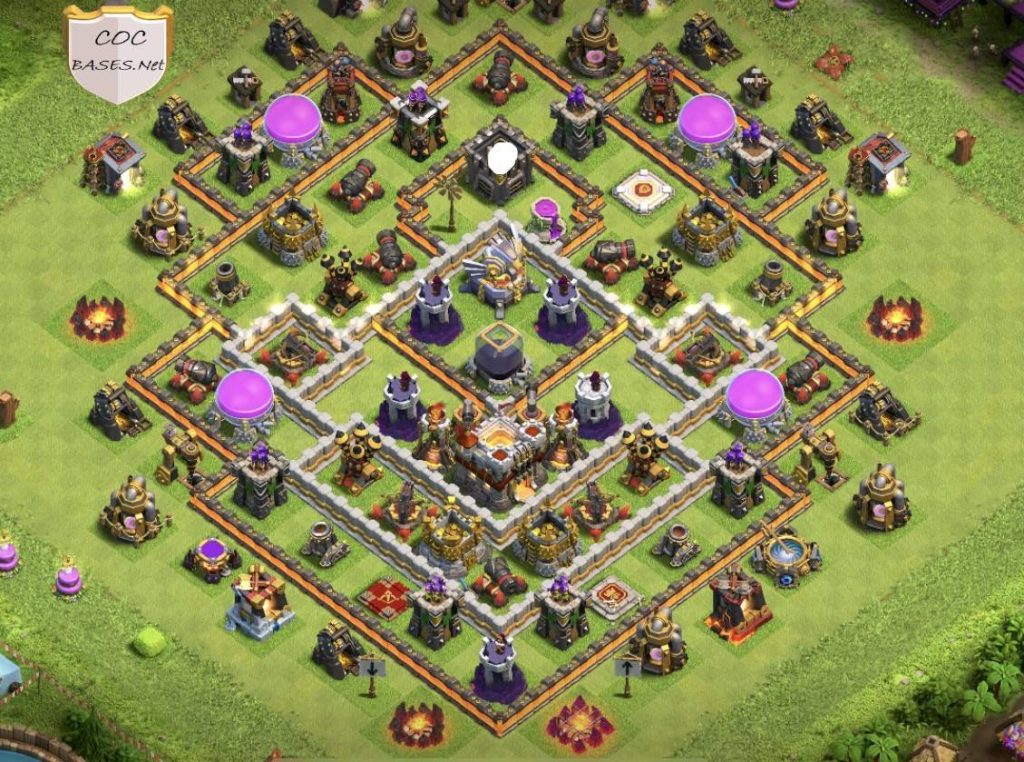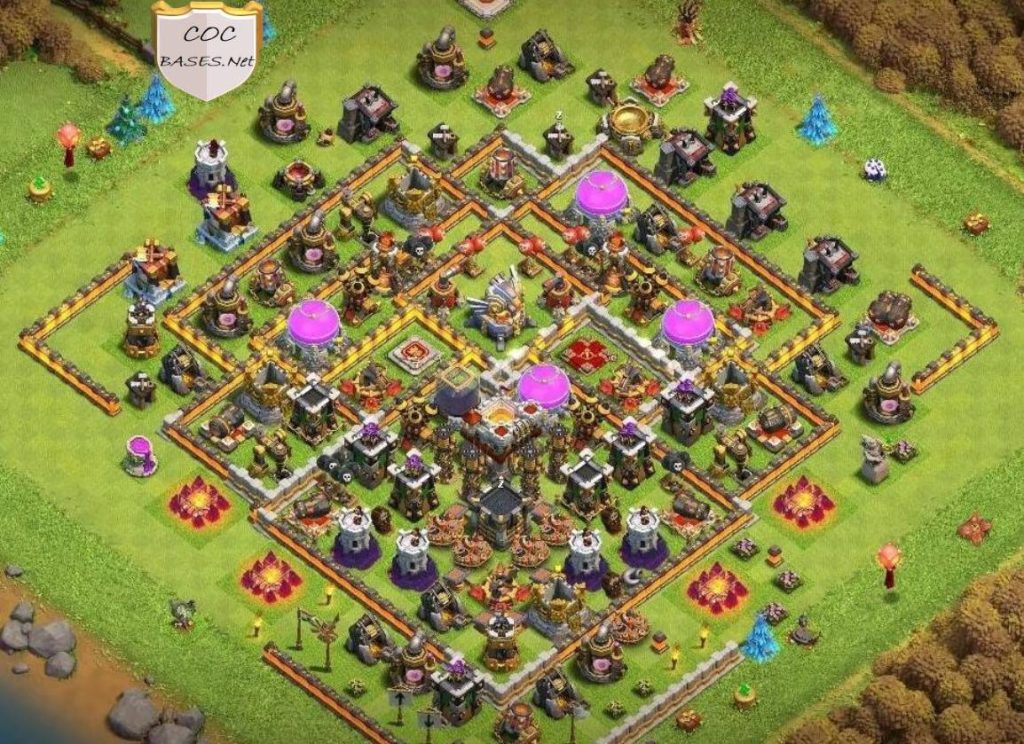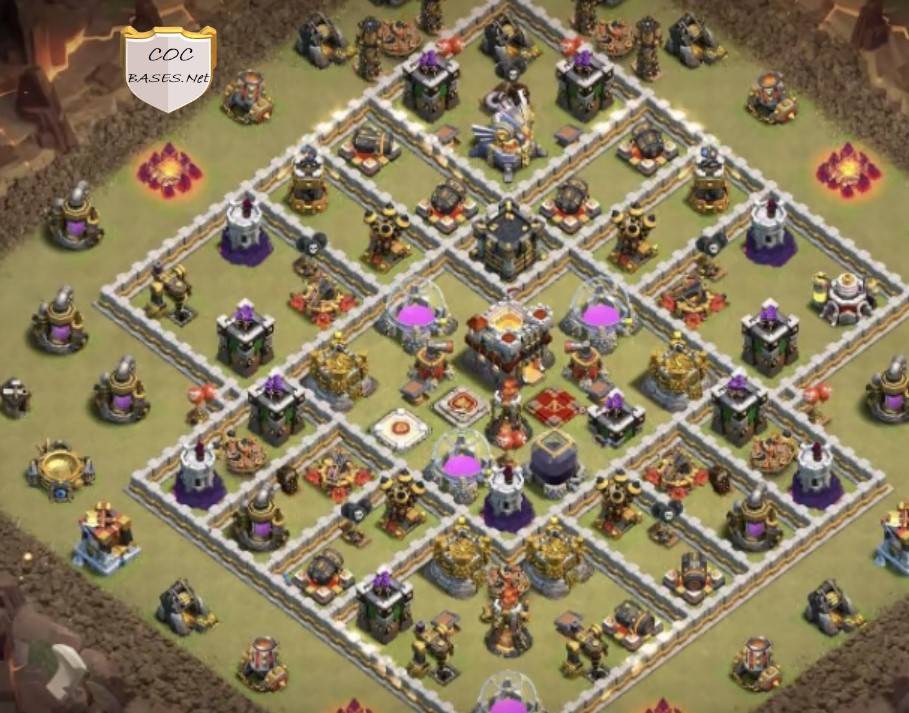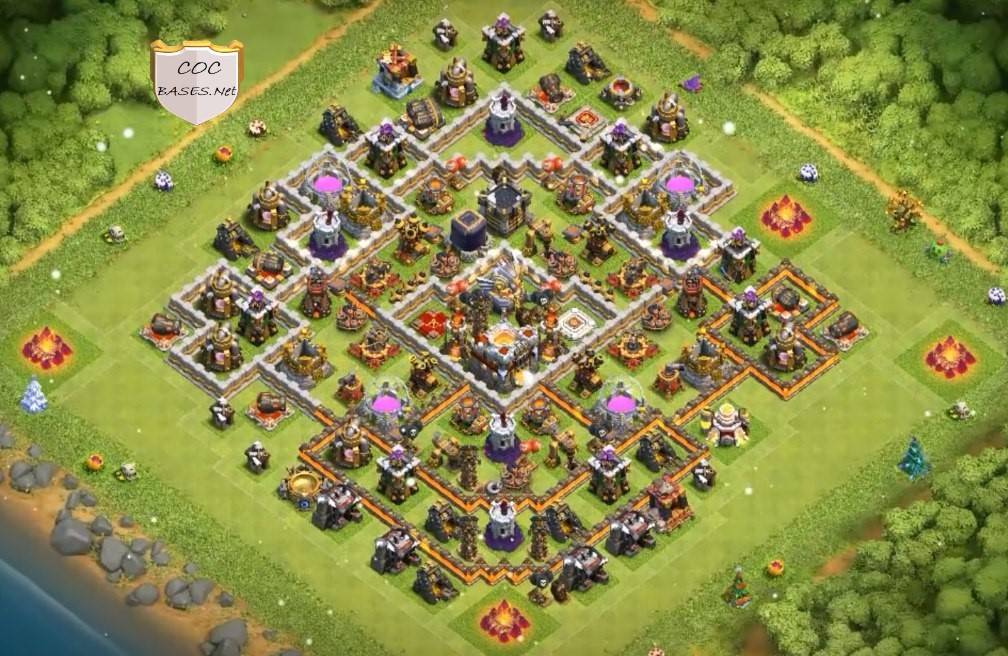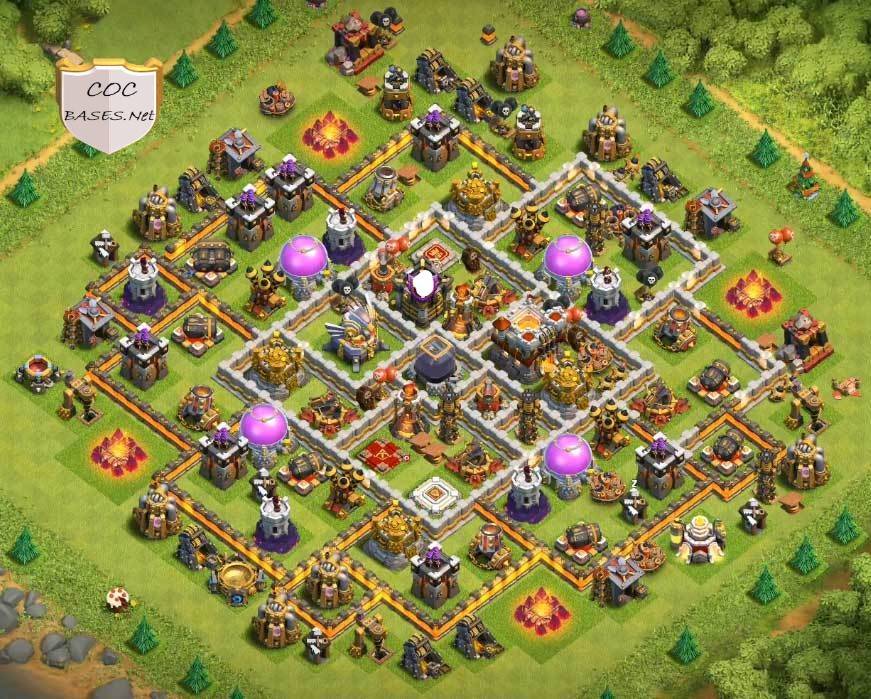 Anti 1 Star Farming Base Town Hall 11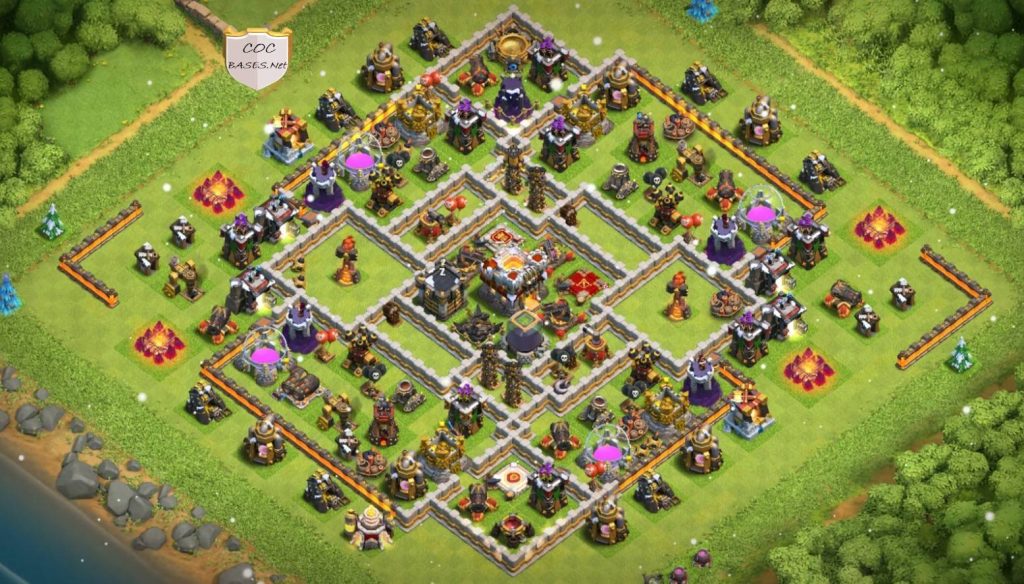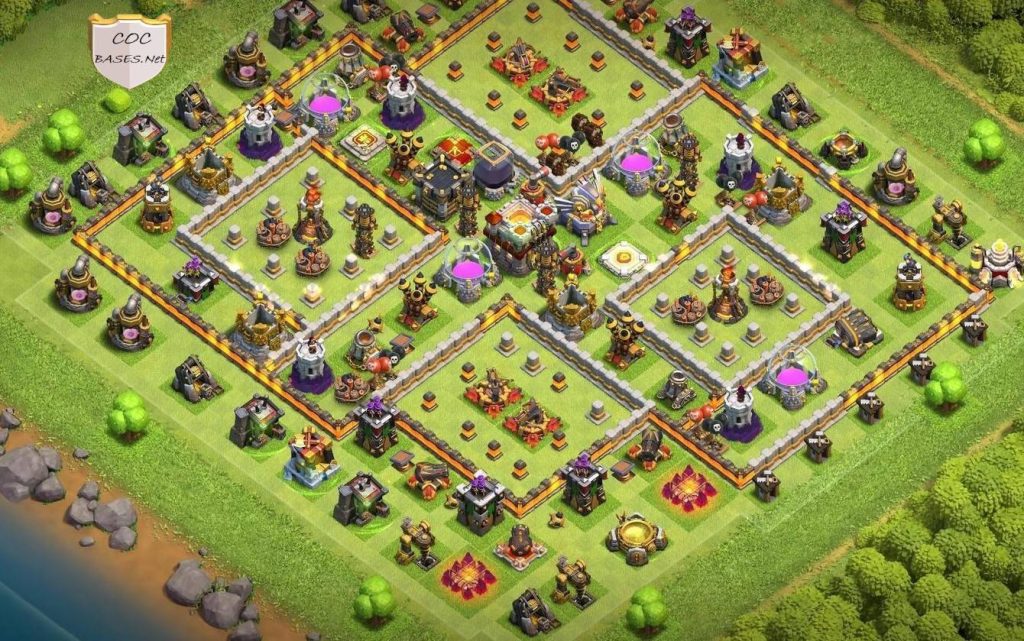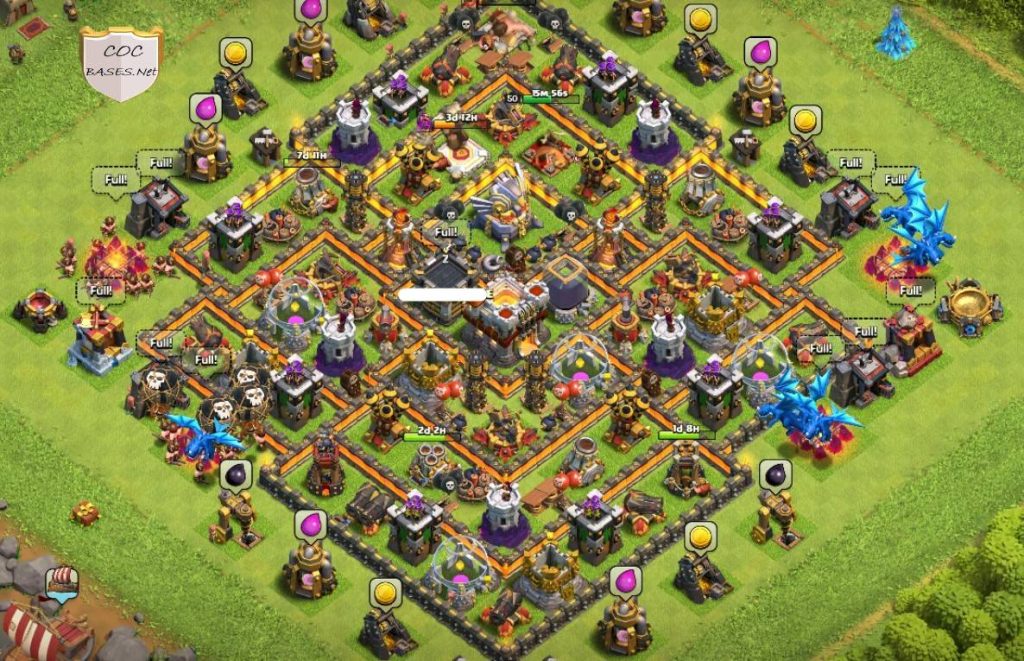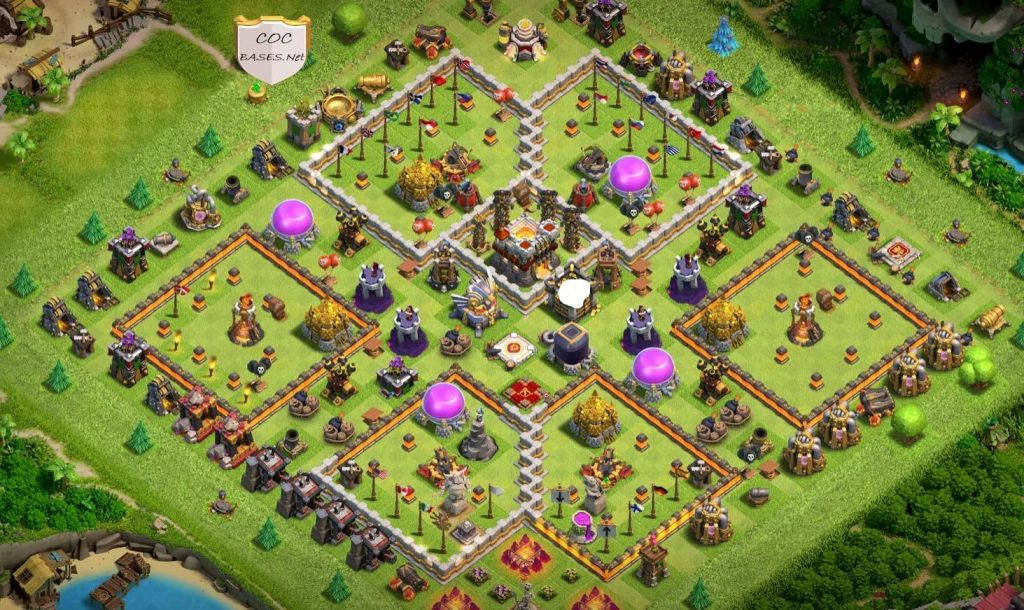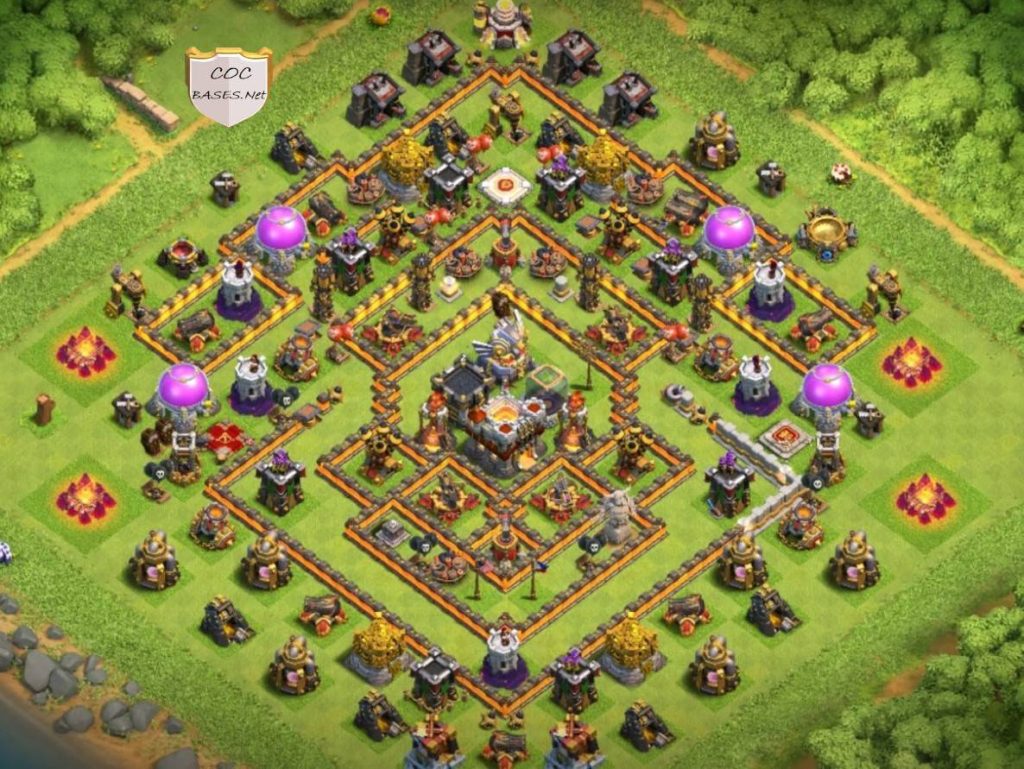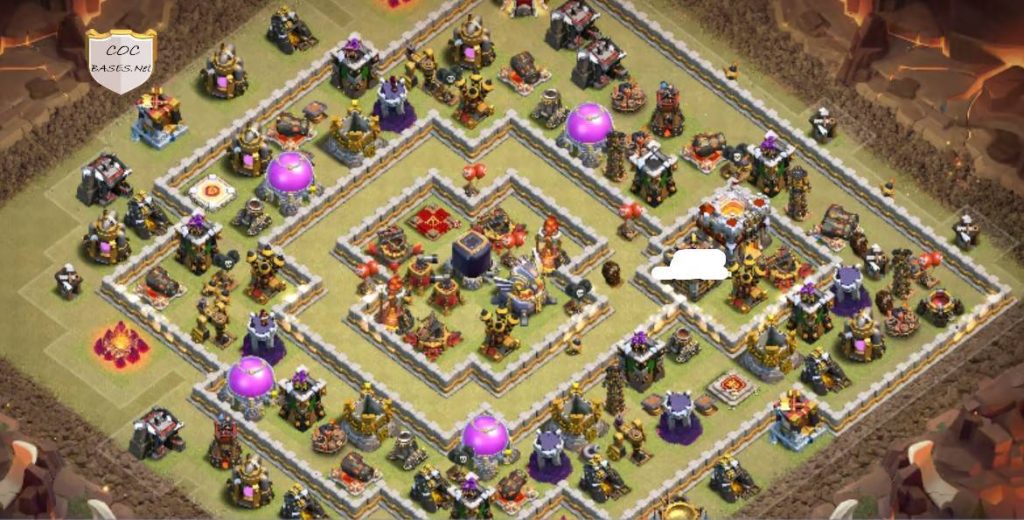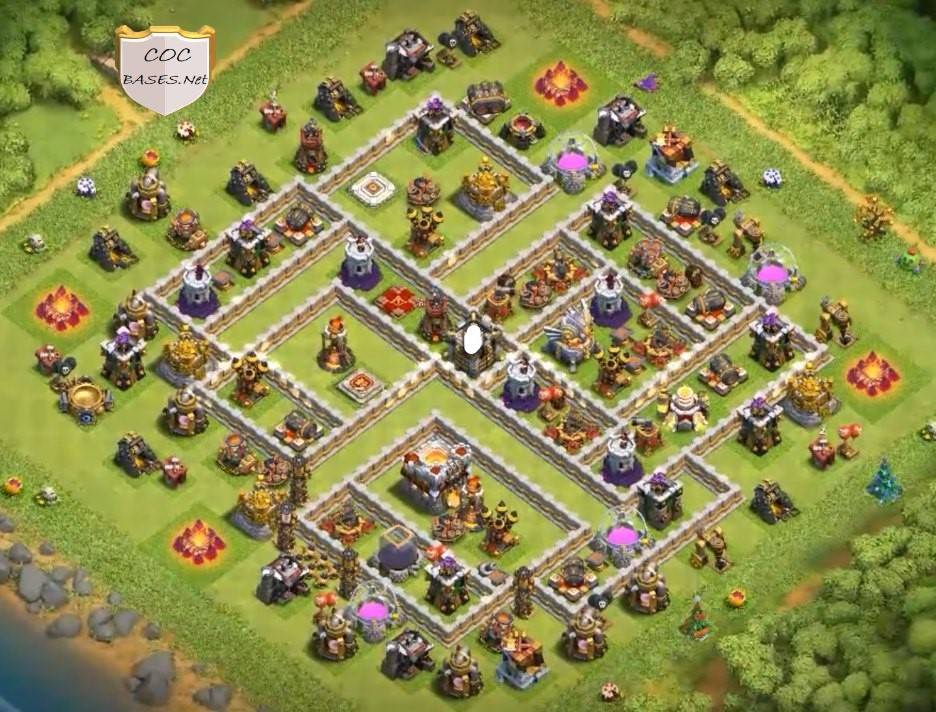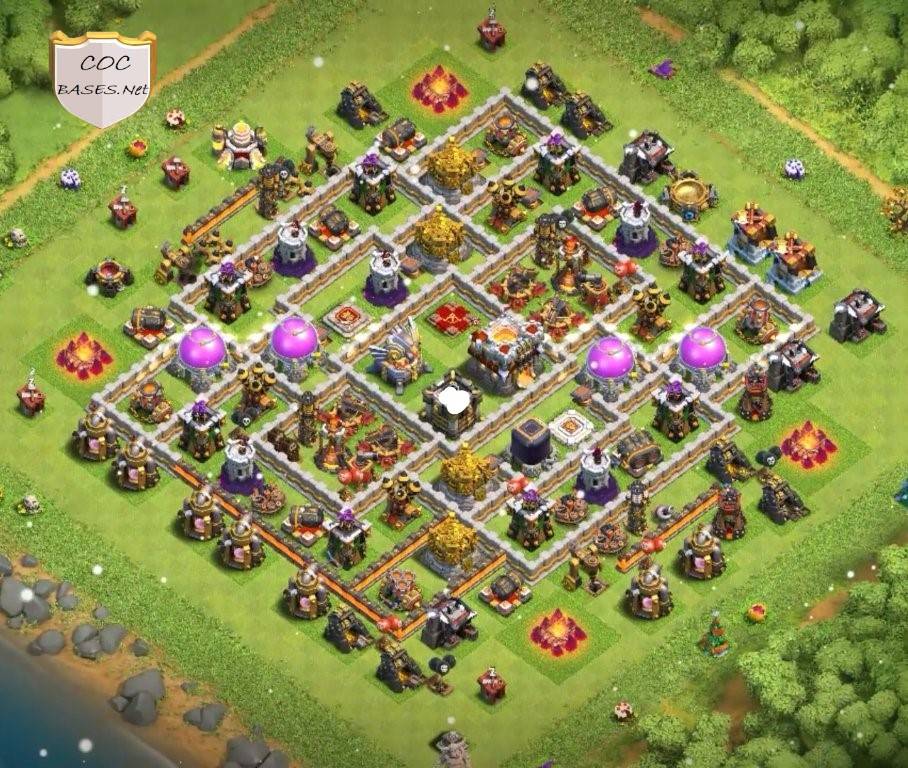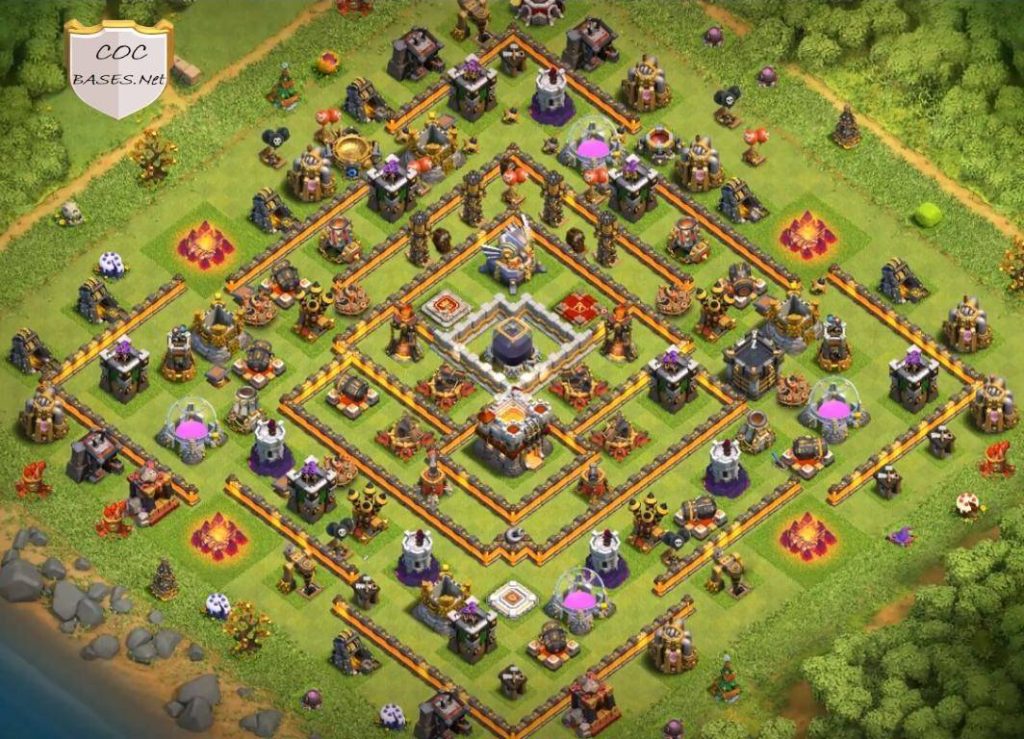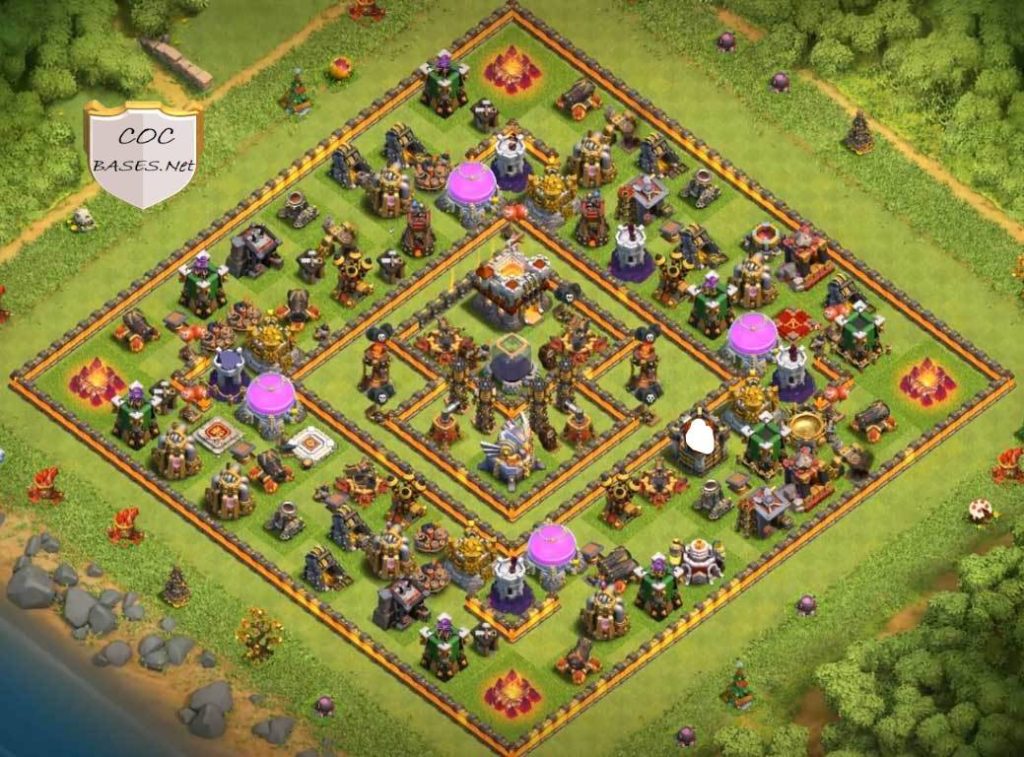 TH11 Anti All Troops Farming Base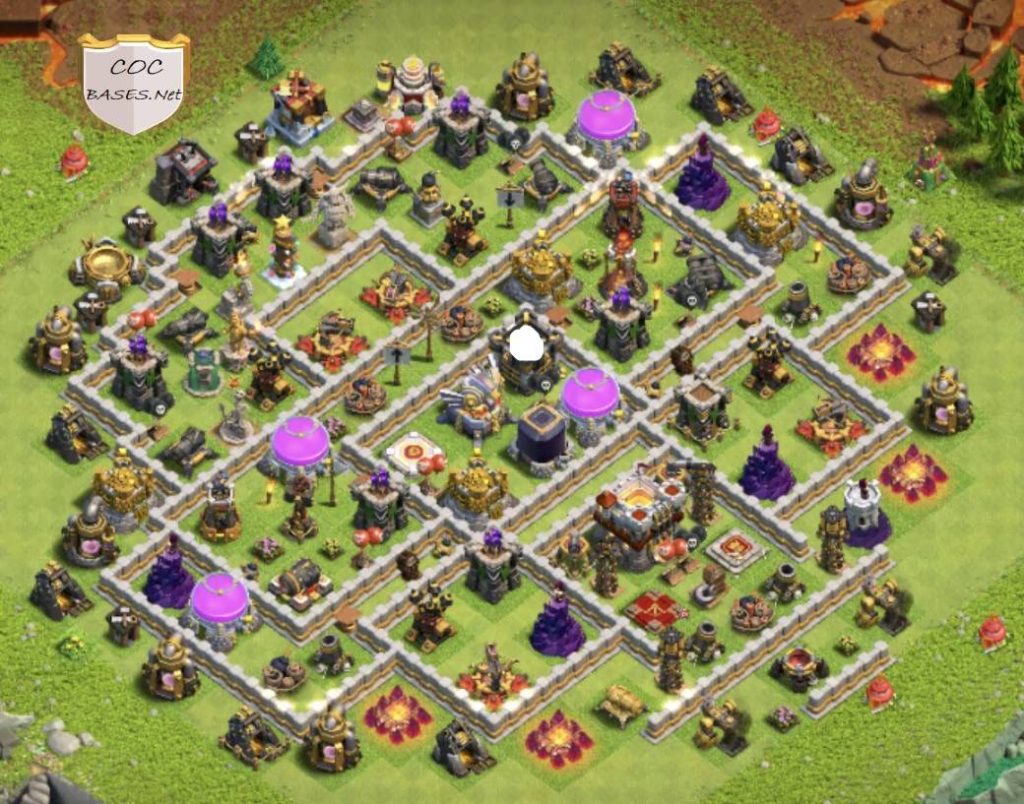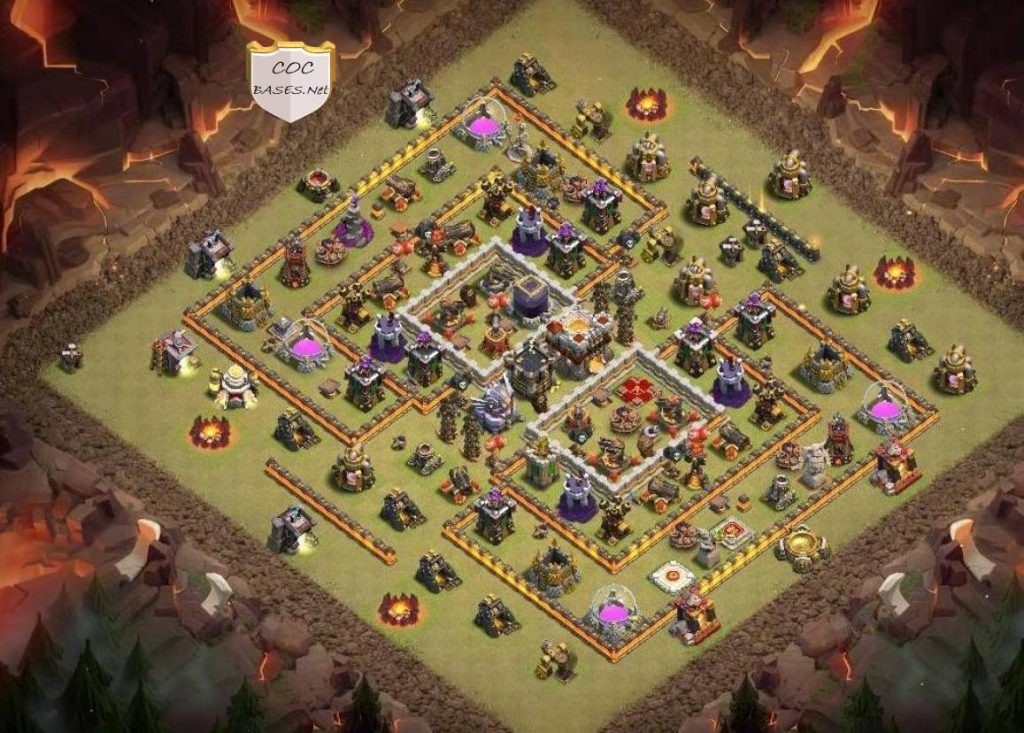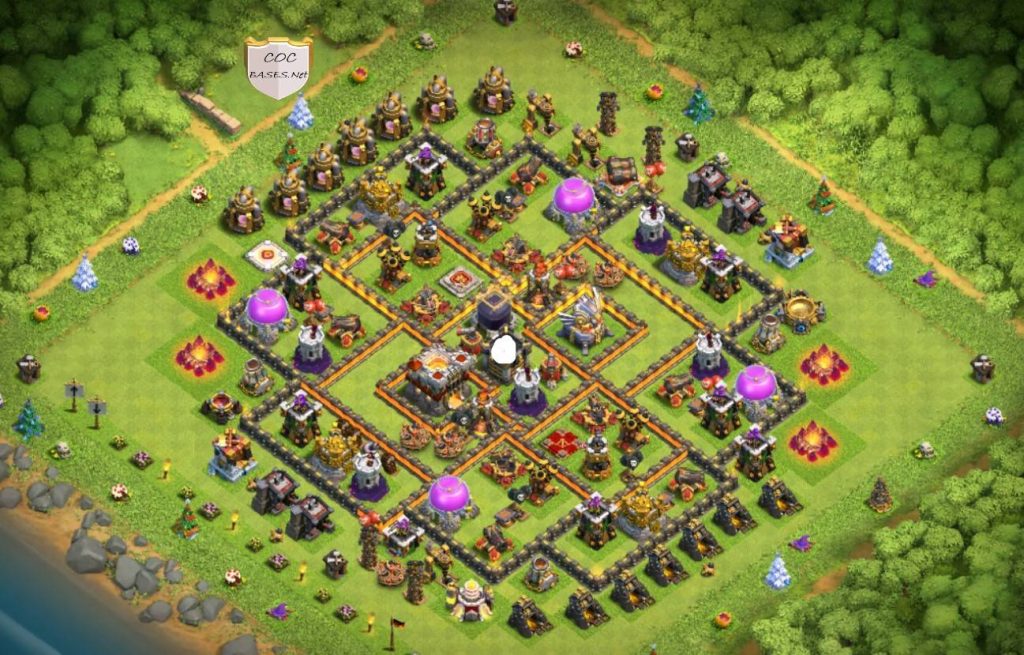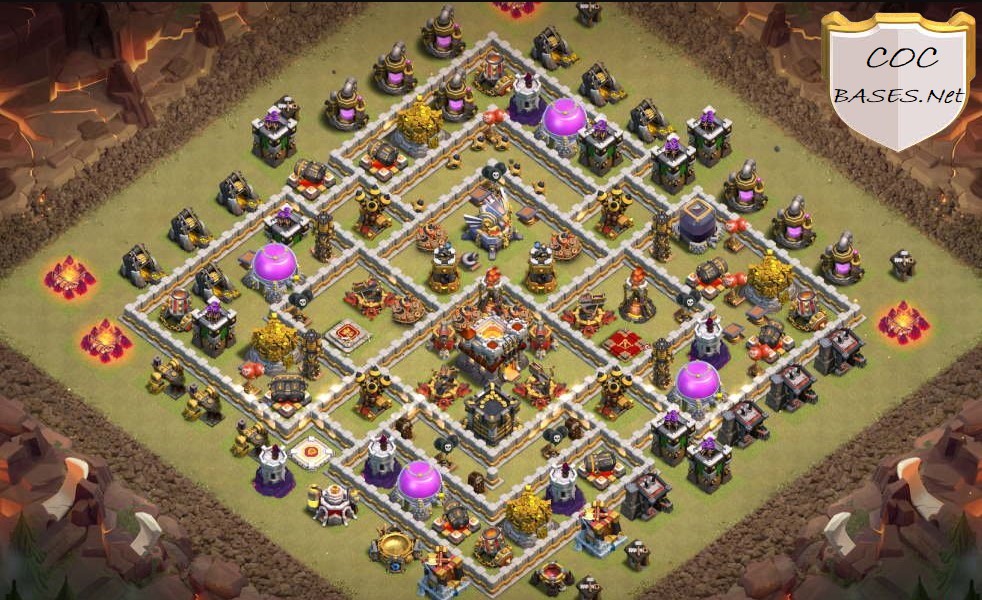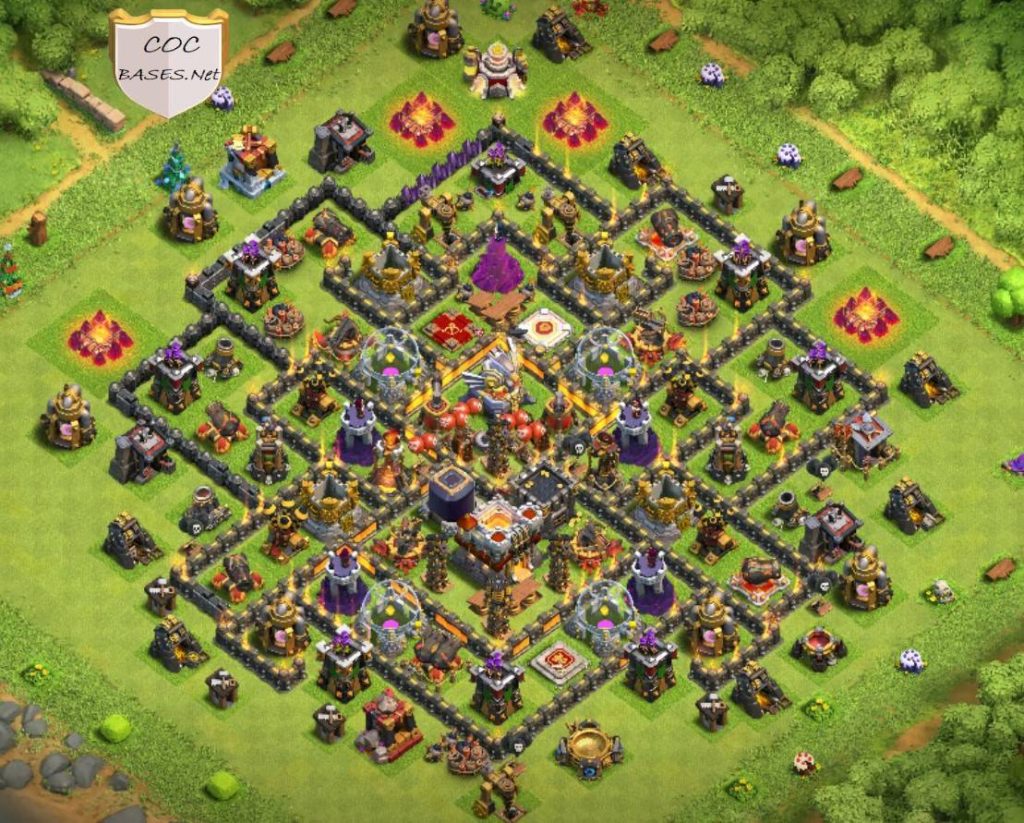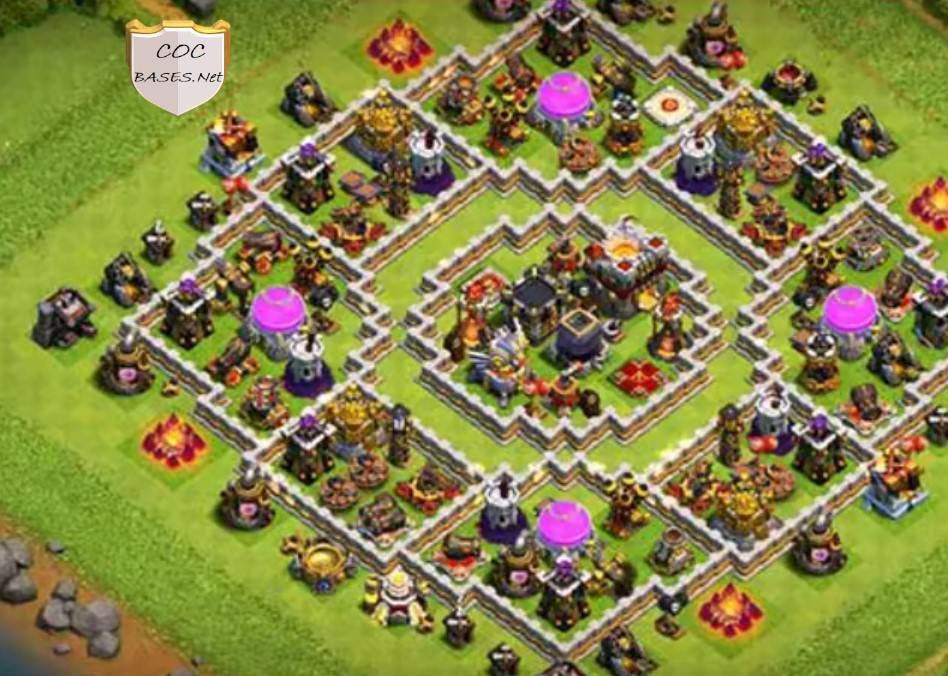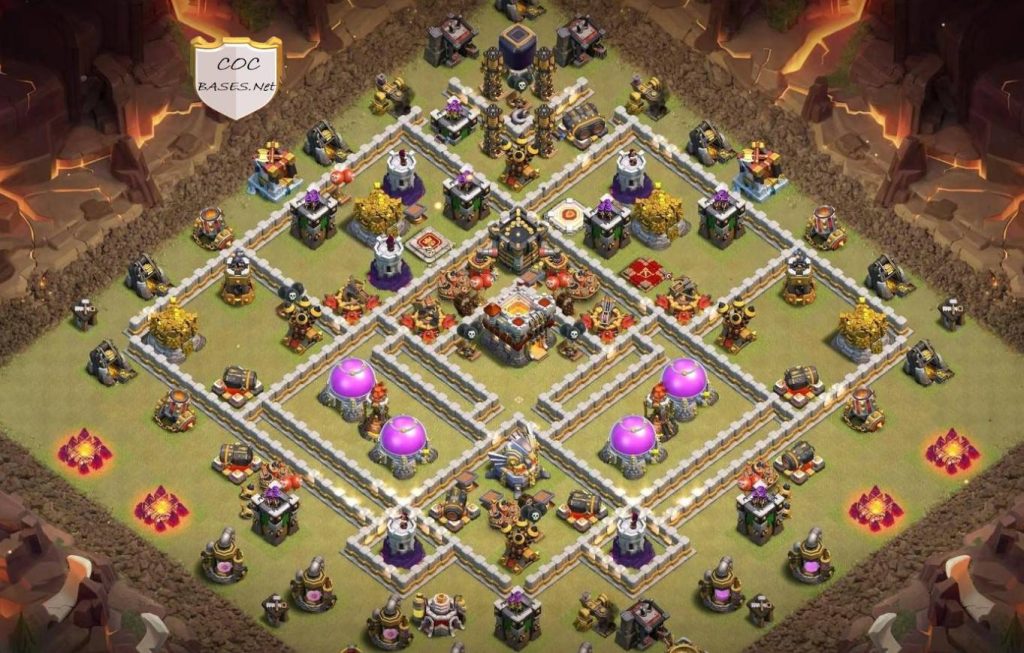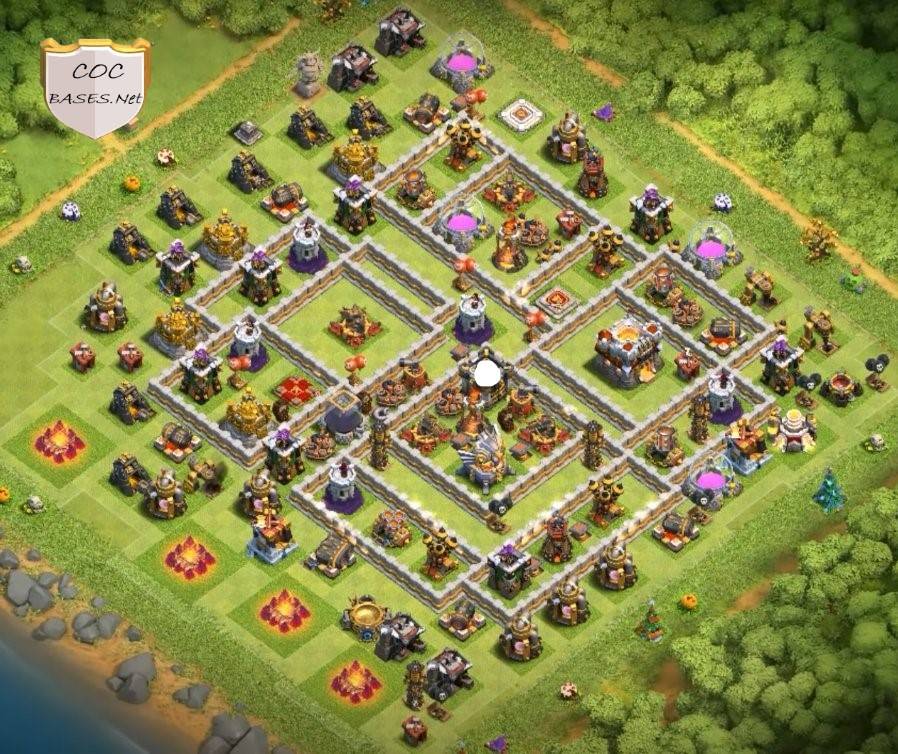 Unbeatable TH11 Farming Base with Link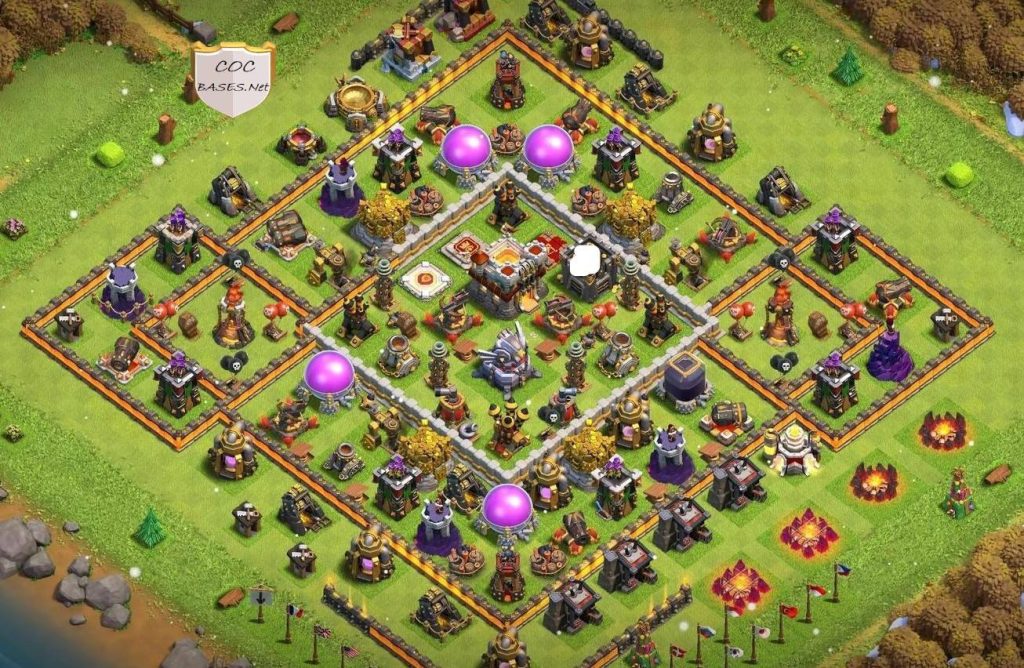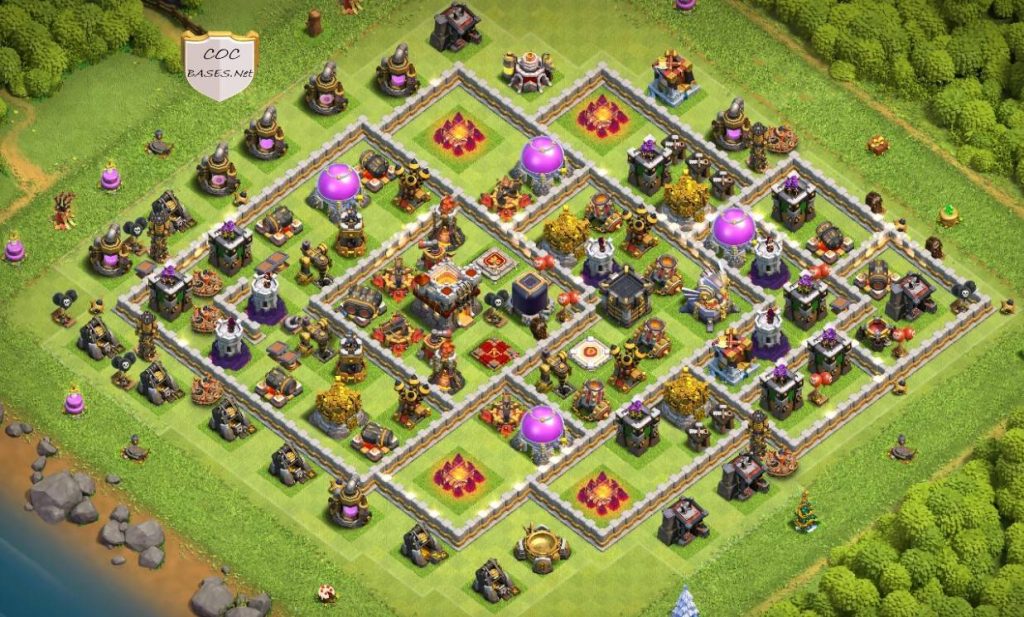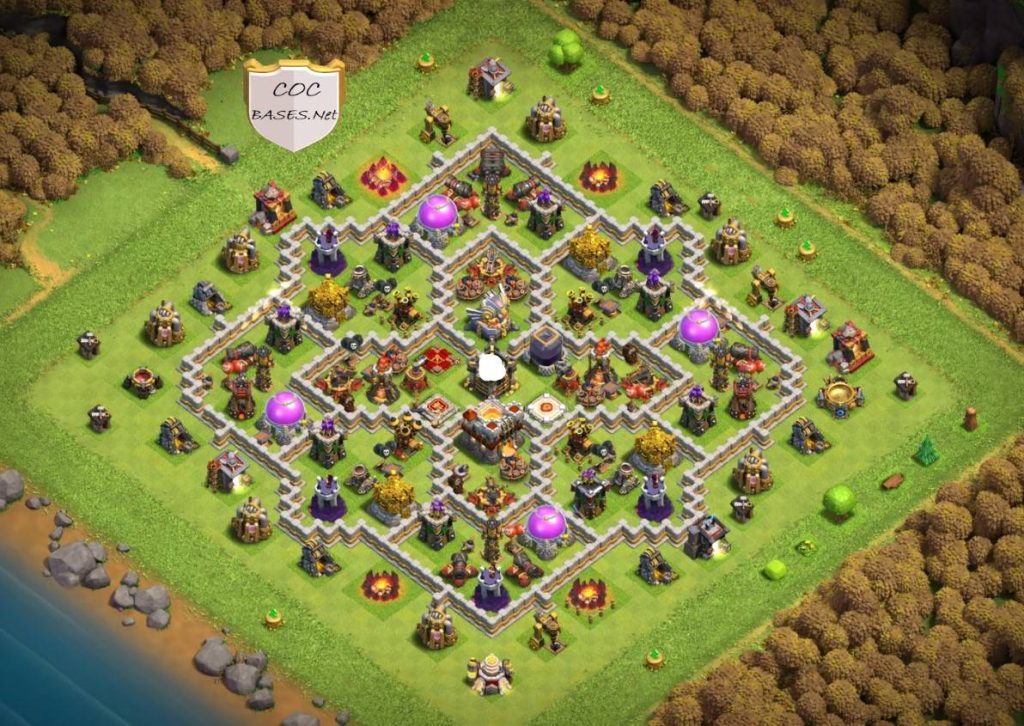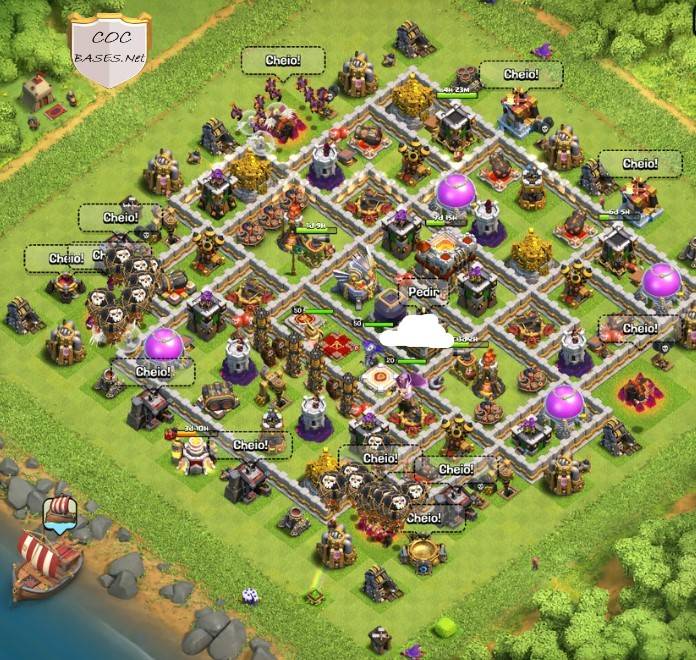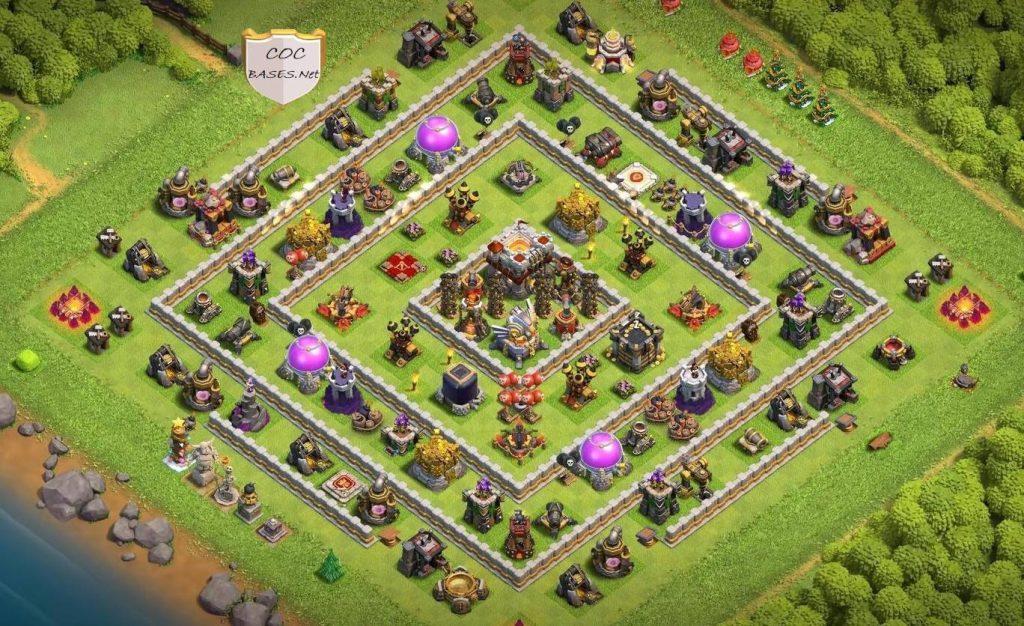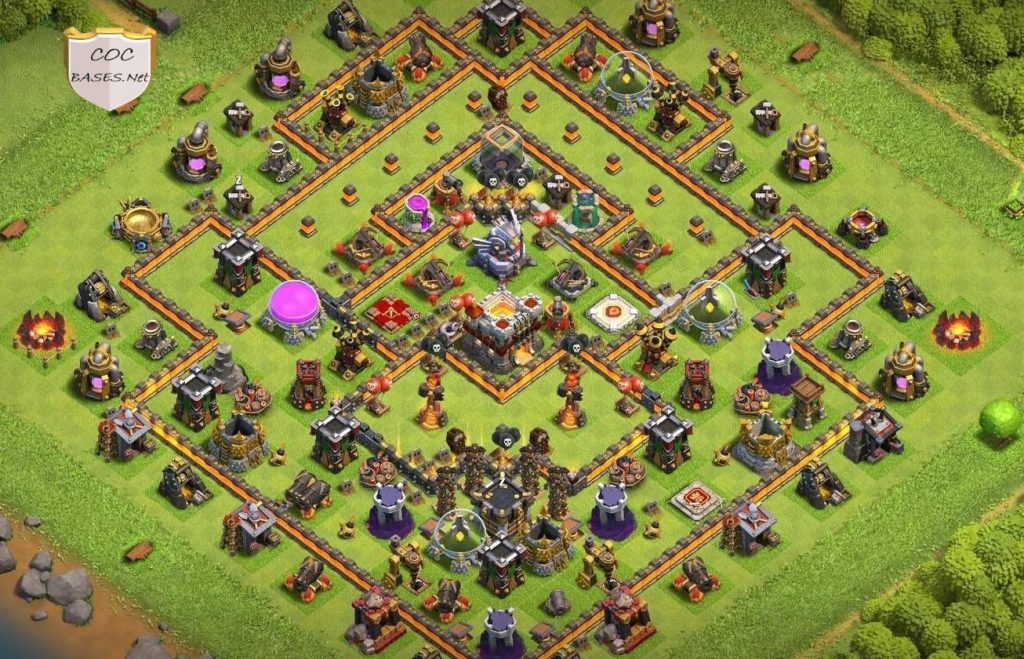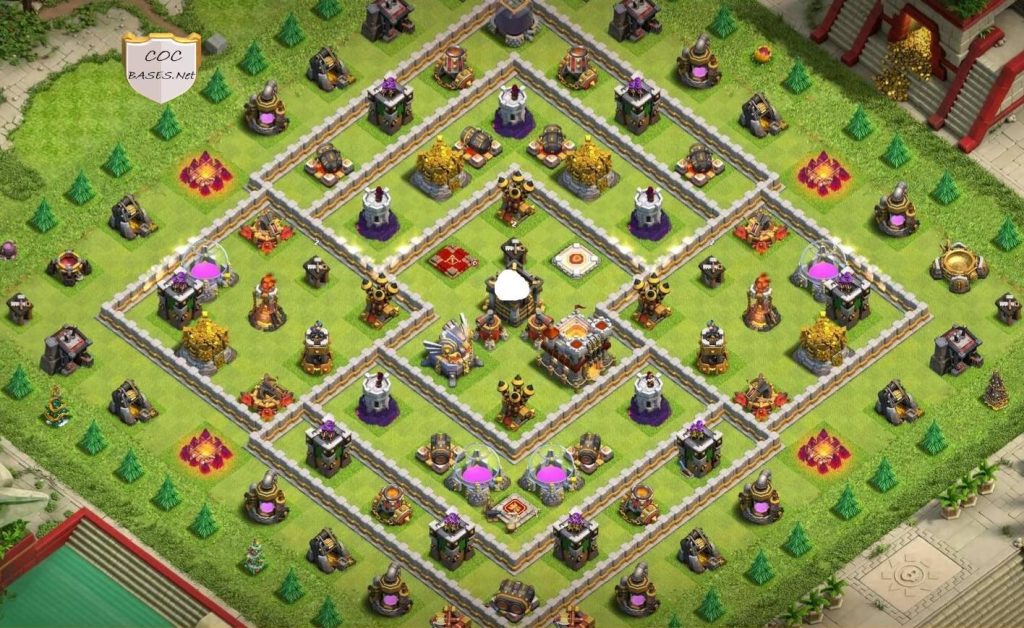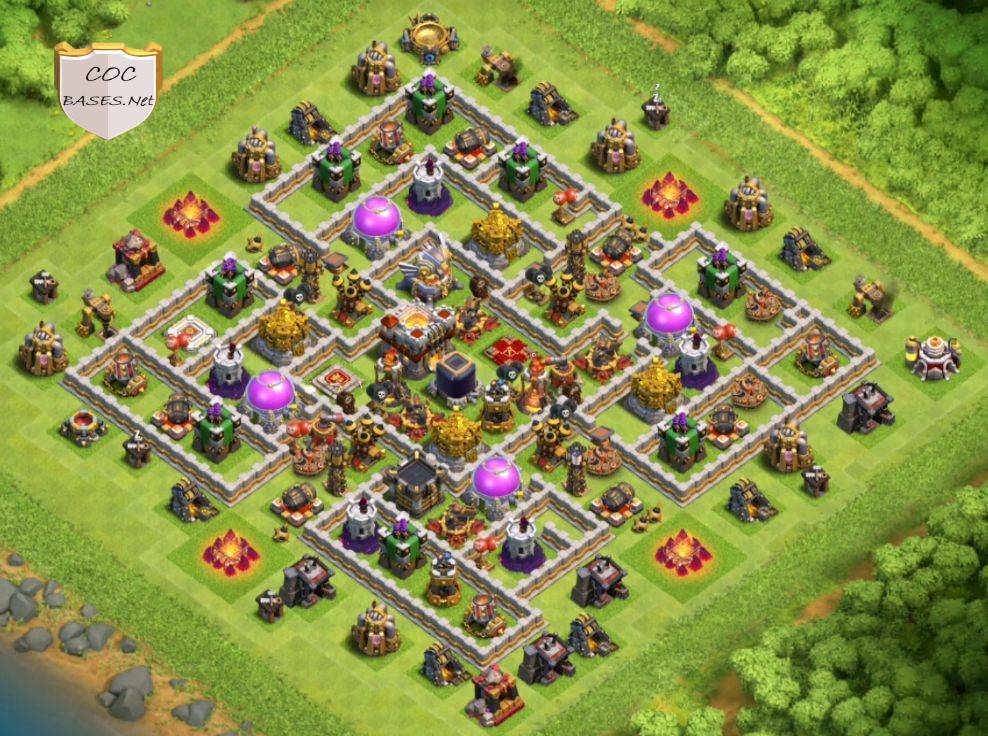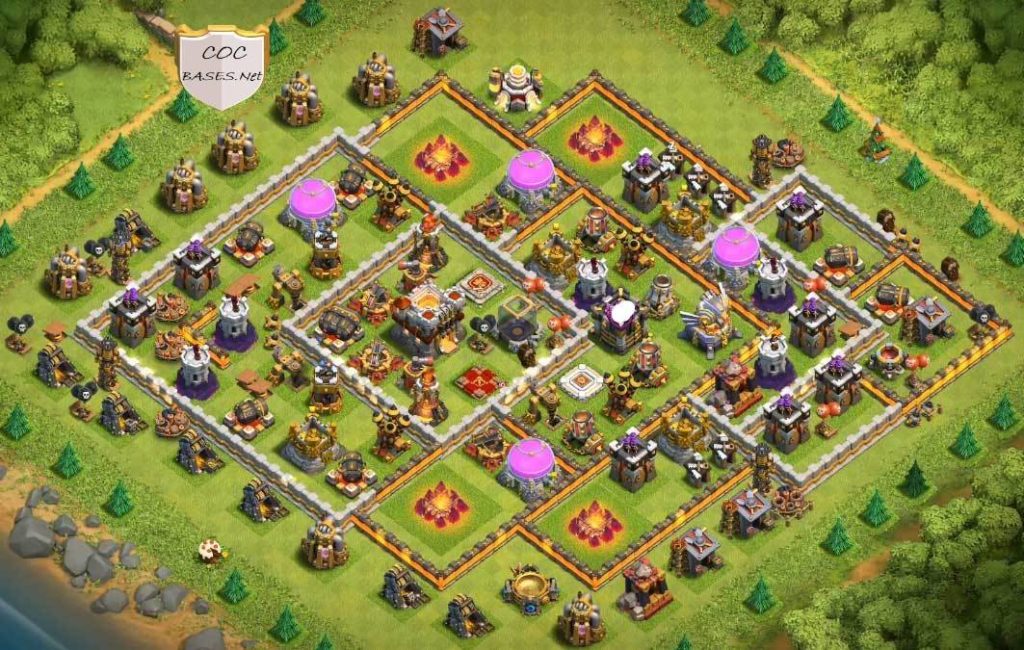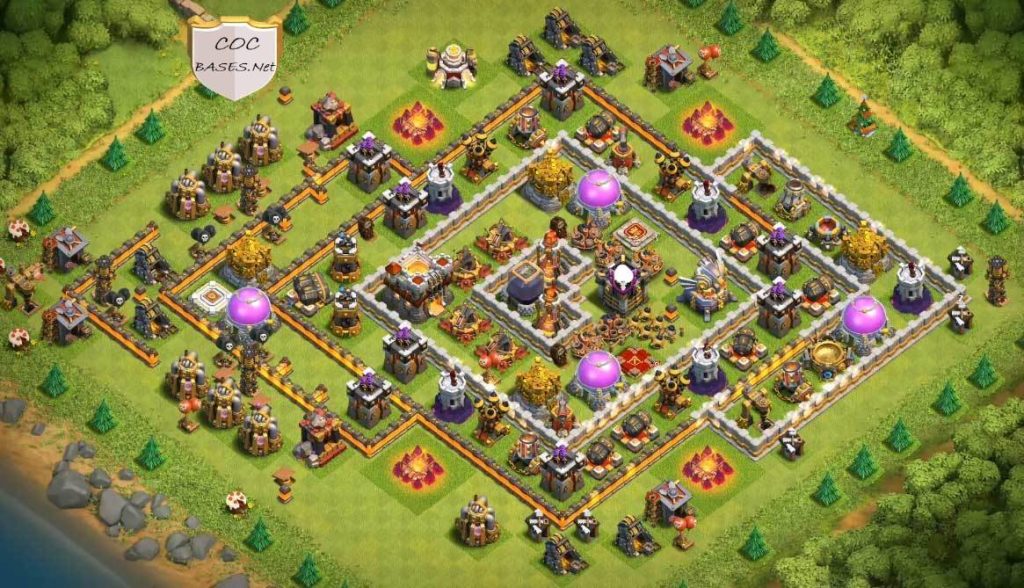 Check Out
th11 hybrid base without eagle artillery
th11 trophy base anti electro dragon